Music calls are super clear
On W51, we have achieved a double breakthrough in noise reduction for music and calls for the first time. Through a total of 6 microphones on the left and right, coordinated work, with a new deep noise reduction algorithm, making music and calls clearer and smoother.
Watch the product introduction video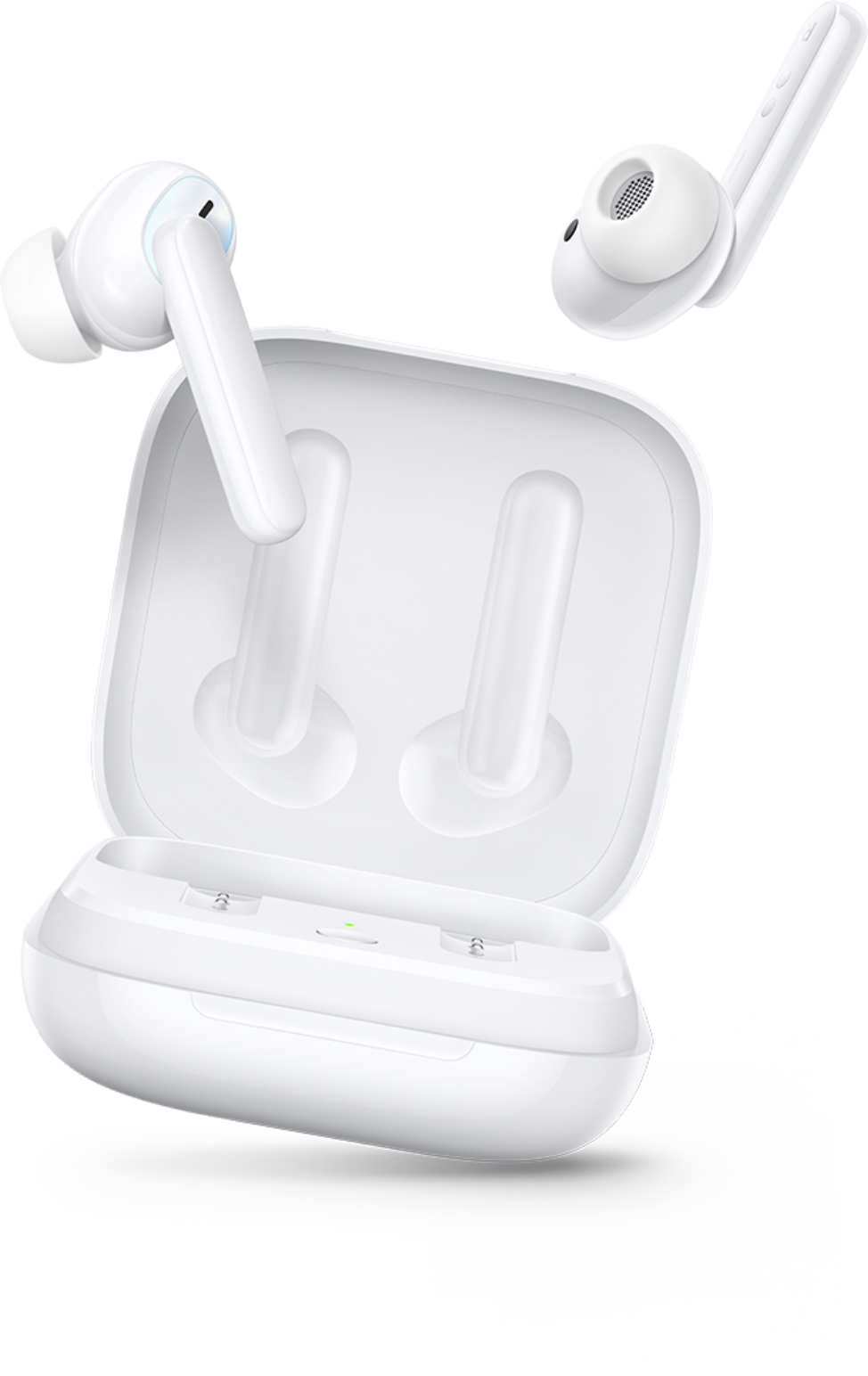 35dB deep noise reduction, refreshing music clarity again
W51 is equipped with a newly upgraded dual-core digital noise reduction chip, using advanced feedforward and feedback hybrid microphones, intelligently optimized noise reduction algorithms for various common noises such as subways, high-speed rails, and trains, and the maximum noise reduction depth can reach 35dB². A tranquil experience like the deep sea.
Three-microphone call noise reduction, natural and smooth conversation
Equipped with Sanmic call noise reduction technology, tailor-made wind noise ducts, even in harsh noisy environments, without having to take out the mobile phone and put on the headset to talk, it can also make the other party hear clearly.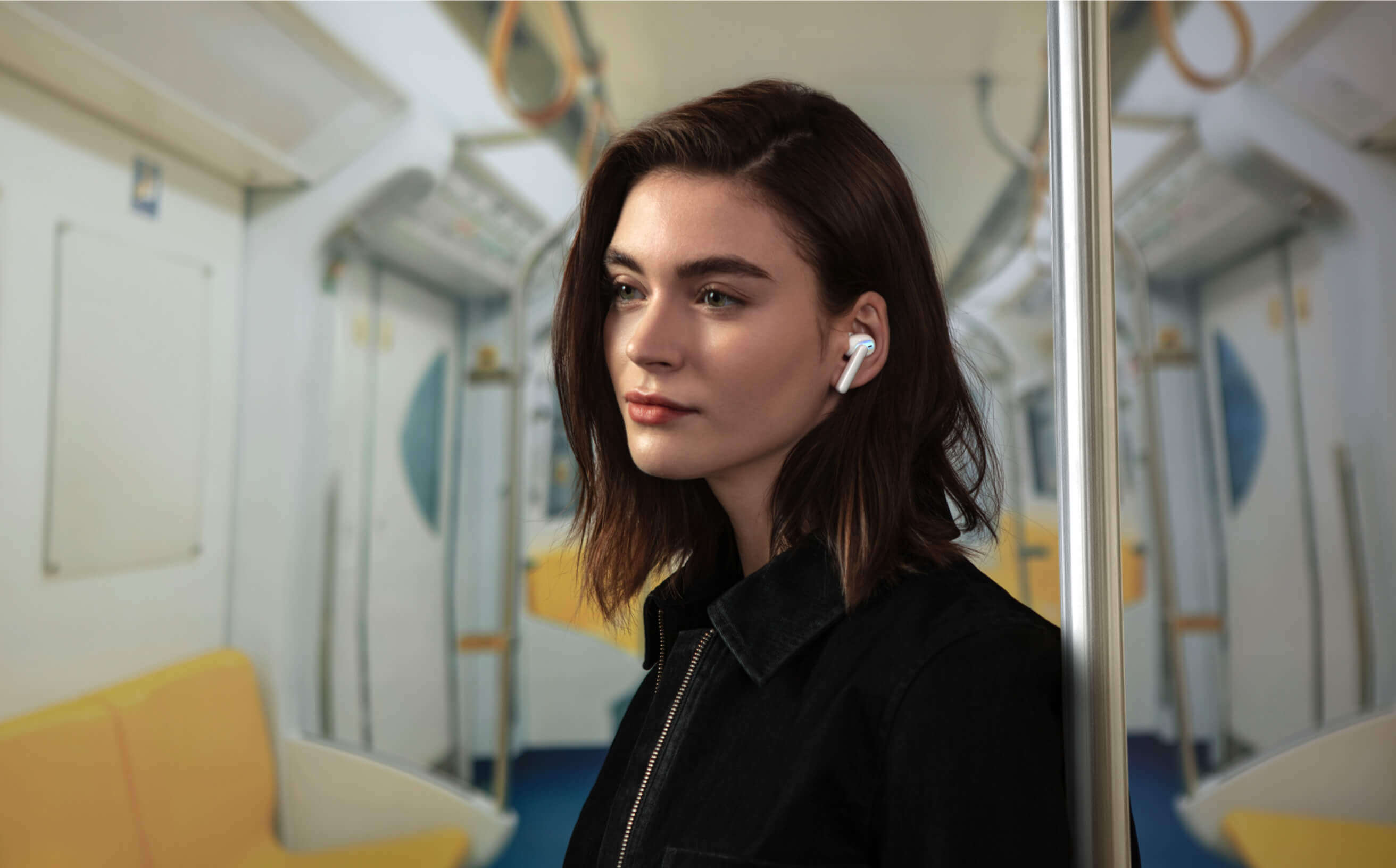 Gently put it in your hand
to wirelessly charge
OPPO's first true wireless headset that supports wireless charging. When the wireless charging device supports the Qi protocol, the headset box can be wirelessly charged³, and the mobile phone can be used for wireless reverse charging⁴, listening to songs is free, starting from this moment.
Remarks:The wireless charging base needs to be purchased separately;
New sound quality compensation, professional sound quality performance
For the first time, a system-level sound quality compensation algorithm is installed on a true wireless headset to avoid some sound quality loss caused by noise reduction, close to the true restoration of the sound details before noise reduction, and fully meet the high sound quality requirements. Equipped with dual TPU composite graphene diaphragms, the sound response is more sensitive, and the high pitch is full of penetrating power.
Bluetooth 5.0,
fast, stable and smooth
It supports Bluetooth 5.0 technology, which can also bring faster and more stable music transmission capabilities when faced with multi-device interference. The long-distance stable connection is up to 10 meters. If you leave the phone temporarily for a short break, the music or call can be smooth all the way.
Bluetooth low-latency dual transmission,
making headset delay history ⁶
W51 adopts the new Bluetooth low-latency dual transmission, which greatly reduces the sound delay, and significantly improves the problems of unsynchronized mid-range audio and video, game jams, interference and disconnection. When playing mobile games or audio-visual entertainment, the sound is smooth as it should be.
Compatible with Android / ios
Bluetooth low-latency dual transmission
94 ms
Lowest delay in full link transmission
47 ms
Lowest delay on the headphone end
Single ear / binaural use
stand by
Design, from night to dawn
Innovative application of the mobile phone design process-the phantom color diaphragm to the white headphones, the light and shadow change all the time, every eye is bright; the feather black hits the gold, the blue sky is matched with the metal CD pattern, and the linear luster blooms from the center to the surroundings, just like Shen Shen night greeted the dawn in the woods.
The hidden mystery of the weight ratio of gold
In order to meet the wearing comfort and high-quality noise reduction capabilities at the same time, W51 has undergone many structural designs and adjustments, tailoring the G3 ear curve for the ear canal structure, and the extremely soft silicone ear caps to create an airy wearing experience. All you need to focus on is music.
Listen for 4 hours a day, only charge once a week
Charging for 15 minutes, listening to music can be up to 9 hours⁷; when fully charged, the body has a total battery life of up to 24 hours, and music calls are unavailable.
Remarks:It can be up to 20h to listen to music under ANC, and up to 24h under non-ANC.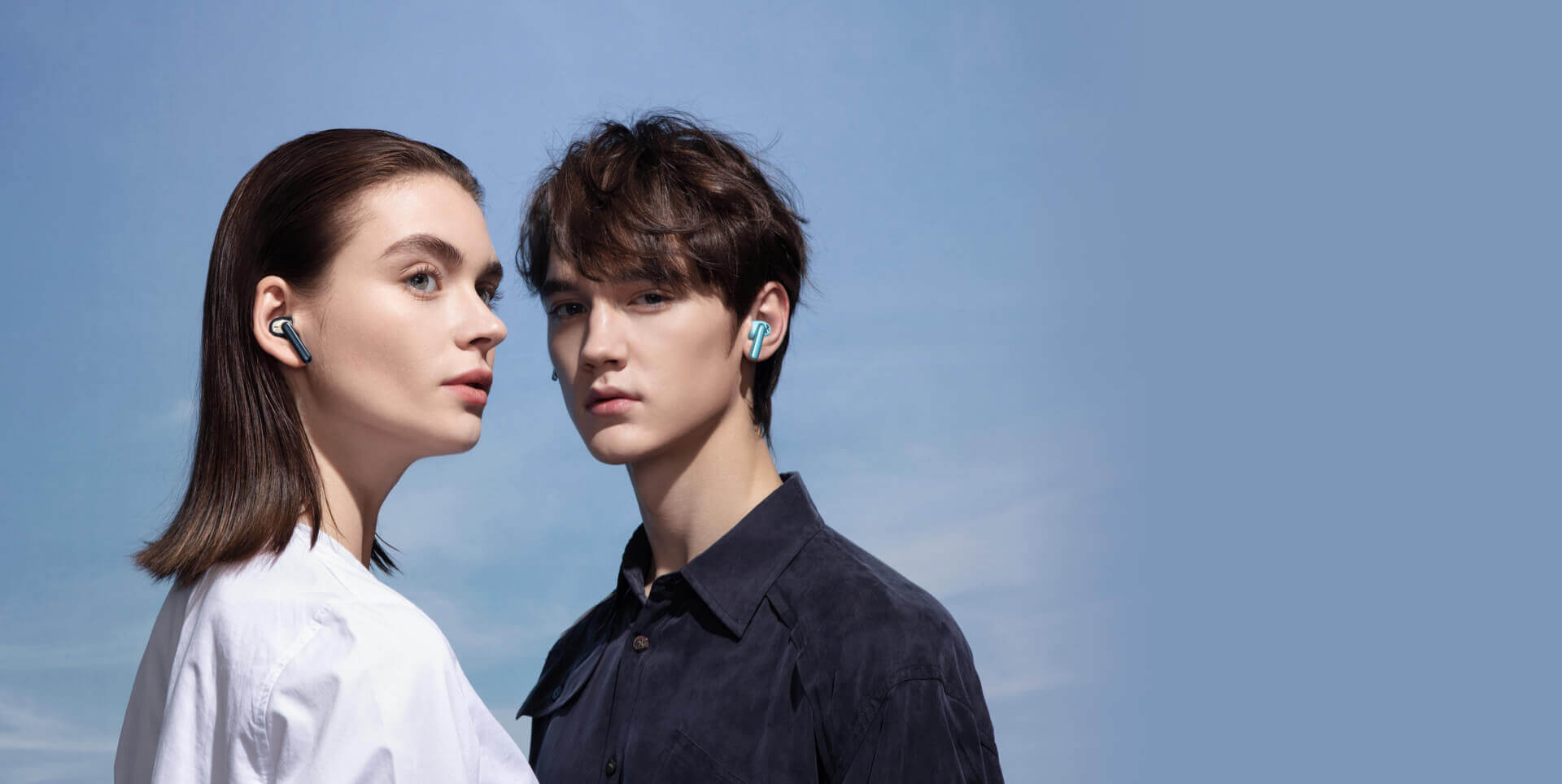 IP54 dustproof and waterproof, no worries on rainy days
After professional structural design, it has passed IP54 dustproof and waterproof certification⁸. Whether it is gym exercise or outdoor commuting, you can protect the earphones, so you can listen to songs with peace of mind.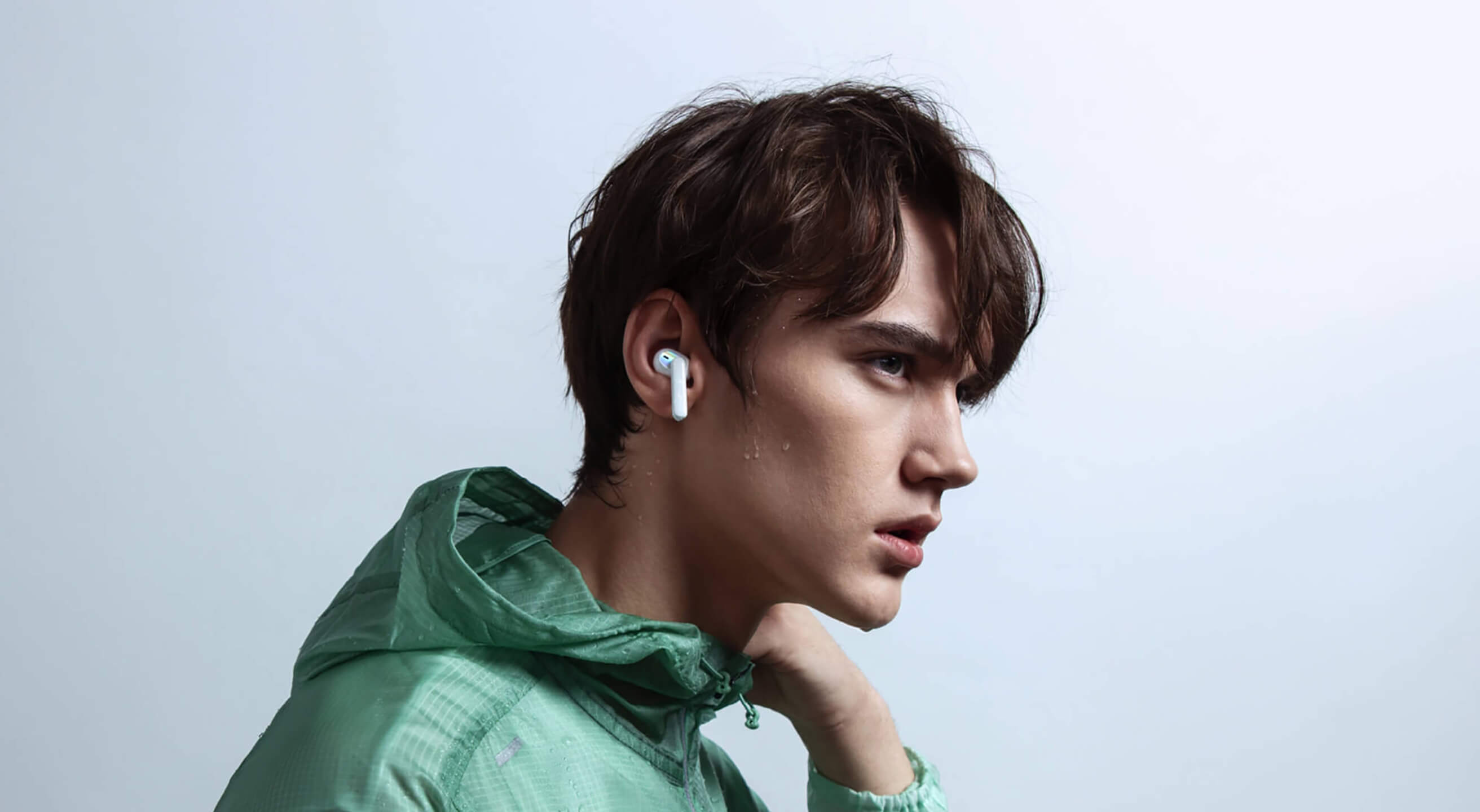 Double click to cut the song,
triple click to wake up the voice assistant
A series of operations such as opening and closing the lid, stopping when removing, switching songs, calling, and waking up the voice assistant ¹⁰ can be completed on the headset, and there is also the function of listening to songs at will. Double-click to play personalized recommended music¹¹
Double tapLeft ear: Noise reduction switch
Right ear: Next song; answer/hang up the call
Tap three timesLeft/right ear: wake up the voice assistant
OPPO Enco W51 true wireless headset specifications
Product number
ETI21
Product color
Down white / feather black / azure blue
Product Model-Charging Box
ETI22
Sound unit
7mm moving coil
Speaker sensitivity
103dB @1KHz
Frequency response range
20Hz ~ 20kHz
Microphone sensitivity
-38 dBV/Pa
Bluetooth version
BT 5.0
Bluetooth effective distance
10 m
Battery Type
Rechargeable lithium ion battery
battery capacity
25 mAh (headphone)/ 480 mAh (charging box)
Music playing time (50% volume)
Noise reduction on: 3.5h (one charge) / 20h (charging box)
Noise reduction off: 4h (one charge) / 24h (charging box)
Wired charging time
80min (complete machine)
Wireless charging time
2.5h (complete machine)
Charging port
USB Type-C
Dustproof water level-earphone
IP54
Net weight-whole machine
55.5g
【Remarks】
1,The noise reduction function is effective in the low frequency range, such as airplanes, trains, etc.; while it has no obvious effect on higher frequencies, such as nearby human voices.
2,The maximum 35dB noise reduction is achieved by active noise reduction technology, which comes from OPPO laboratory.
3.Qi refers to the global wireless charging standard launched by the wireless charging alliance WPC. All chargers that support the Qi wireless protocol can charge W51.
4.It needs to be used with OPPO ACE 2 that supports wireless reverse charging, and the reverse charging switch needs to be turned on.
5.Bluetooth low-latency dual transmission is not limited by the chip platform.
6.The delay data comes from the test data of OPPO Enco W51 in the OPPO laboratory environment when used with OPPO Reno 4. Among them, 94ms is the time from when the phone screen button is clicked to when the earphone receives the sound, and 47ms is the earphone-only delay under the same test conditions.
7.The charging and endurance test data are measured in OPPO laboratory room temperature (25℃) environment, using OPPO standard charger. The actual charging and endurance time will vary due to different usage environments and individual differences in chargers.
8,The body is suitable for IP54 dustproof and waterproof conditions. It is not suitable for the earphone box part. It is recommended to avoid using it during strenuous exercise to prevent damage due to perspiration.
9,Quick pairing supports OPPO phones of ColorOS 7.0 and above (except A series, Reno2Z, R15, some models will be supported after the new version is released).
10.Wake up Breeno OPPO phones that support ColorOS 6.0 and above, and also support wake up of other smart voice assistants. Please consult relevant mobile phone manufacturers or local dealers for details.
11.You can customize the double-tap function of the left and right earphones on the OPPO mobile phone, such as listening to songs at your heart (requires third-party application support, please refer to the operating instructions of the mobile phone interface for details), waking up Breeno voice assistant, etc. The custom function supports ColorOS 7.0 and above (some The model will be supported after the new version is released).
12.The above product materials and product data are for reference only. Some product specifications and descriptions may change due to supplier replacement and other reasons. Please refer to the actual product.
| | |
| --- | --- |
| Location: | China |
| Possibility to return: | Yes, within 14 days |
| Length of warranty | 12 months |
| Delivery time from | 5 |
| The time of delivery to | 22 |
| Processing time for warranty service from | 6 weeks |
| Processing time for warranty repair to | 12 weeks |
| Warranty Extension: | No |
No customer questions for the moment.
Only registered user can ask a question.
Login