Xiaomi Mi 12S Pro 8GB+256GB Purple
| | |
| --- | --- |
| Location: | Asia |
| Possibility to return: | Yes, within 14 days to warehouse in USA / UK or EU |
| Length of warranty | 12 months |
| Warranty Extension: | At promotional terms, up to 24 months (during checkout) |
| Dual Sim | Yes |
| 5G | Yes |
| Rom: | Global or Original (Chinese+English) - select below |
| Processing time for warranty service from | 4 weeks 6 weeks |
| Processing time for warranty repair to | 8 weeks 12 weeks |
Other variants / accessories
Available delivery options:
Keep track of the price drops on this item. Simply enter your email here and we will send you an email alert.
Invalid email
Watch it
You will get $ 4.99 in reward when purchase 1 of this product. The reward can be used to pay for your next orders, or converted into voucher code.
Frequently Asked Questions
Welcome to Bludiode.com
We are mobile electronics marketplace seller since 2014, we offer mostly smartphones, tablets and accessories. Our customers have right to return product locally (USA, UK, EU) and execute warranty up to 24 months. All products sold on our website are coming straight from the producers, are genuine and they are subject to the warranty. To learn more click "About us" in the website footer.
Check also these products available at local stock:
Xiaomi 12S Pro
Pay tribute to a century-old classic, and strive to move people's hearts.
After professional certification and joint research and development by Leica, it will give you the original Leica image.
The new Qualcomm masterpiece, more powerful and more energy efficient, fully supports your Leica creations.
More multi-faceted and immersive Leica experience, creative atmosphere, always in place.


This one was created for professional videography.
Xiaomi surging P1 fast charge chip
120W Xiaomi surging second charge
Fast charging, battery life, very surging
Exquisite simplicity and pure aesthetics
Simple, not simple
2K AMOLED
excellent super-vision screen
Smart dynamic refresh rate

Authentic Leica images
Leica professional optical lens, good work comes from hard power
Leica native dual image quality, two color styles, the same professional
all-weather fast image, witness your decisive moment
Snapdragon 8+ flagship processor
reborn, super performance, ultra-low power consumption
Dynamic performance scheduling, faster and stronger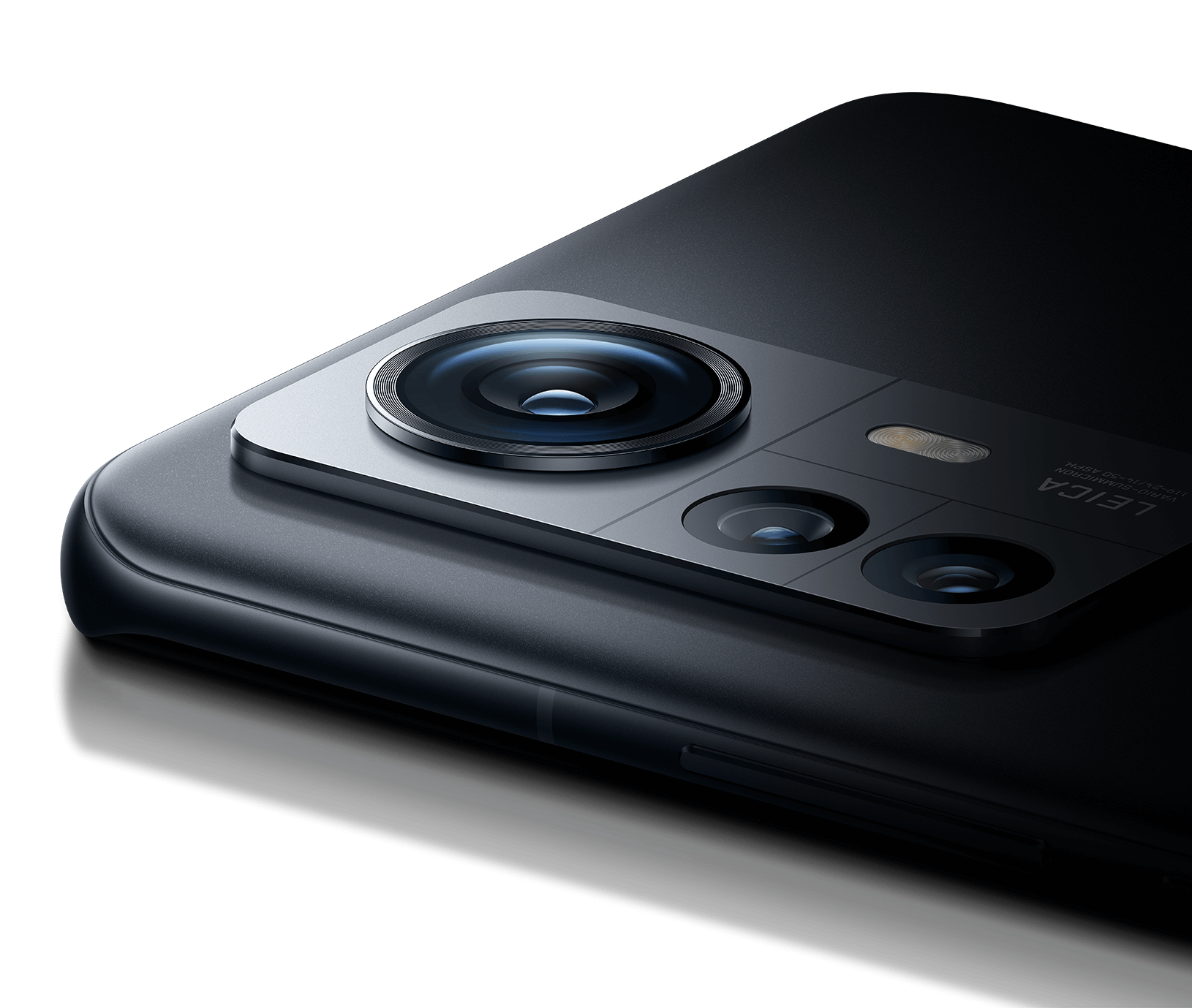 Design
Sophisticated simplicity
and pure aesthetics
A new color, pure white was born,
finding a new balance in a colorful world.
The lines with a sense of order, the ultra-narrow four-frame frame
is like a body outlined by a single stroke, and it is exquisite to the end.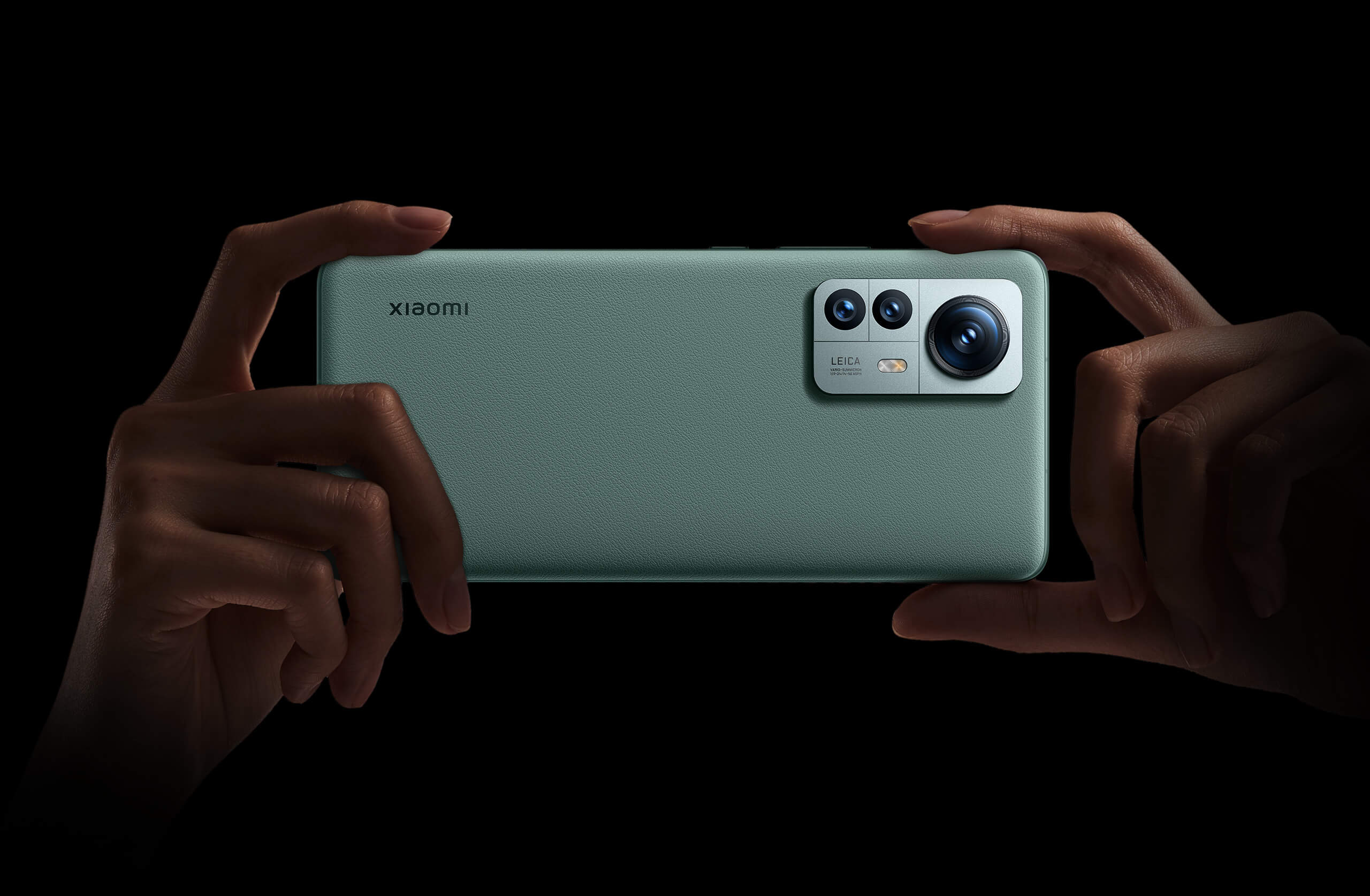 2K AMOLED super-perfect super-vision screen
, this picture gives you a more delicate sense of story
6.73"
Shocking the big screen
8000000: 1 Contrast
2K 3200 x 1440
10bit color depth
E5 Luminescent material
1500 nits peak brightness
Second generation LTPO 1-120Hz adaptive refresh rate
JNCD≈0.34
Delta E≈0.33
Camera
Professional imaging
is the real Leica

Leica Professional Optical Lenses
Good works come from hard power
50MP wide-angle main camera
Sony's IMX707
1/1.28" large bottom
24mm equivalent focal length
50 million pixels
2.44μm four-in-one pixel size
full pixel 8-core focusing
7P lens
f/1.9 aperture
OIS four-axis optical image stabilization
50MP main portrait camera
50mm equivalent focal length
2X optical zoom
classic portrait lens focal length
50 million pixels
5P lens
f/1.9 aperture
50MP ultra-wide-angle main camera
14mm equivalent focal length
115 degrees super wide-angle
50 million pixels
6P lens
f/2.2 aperture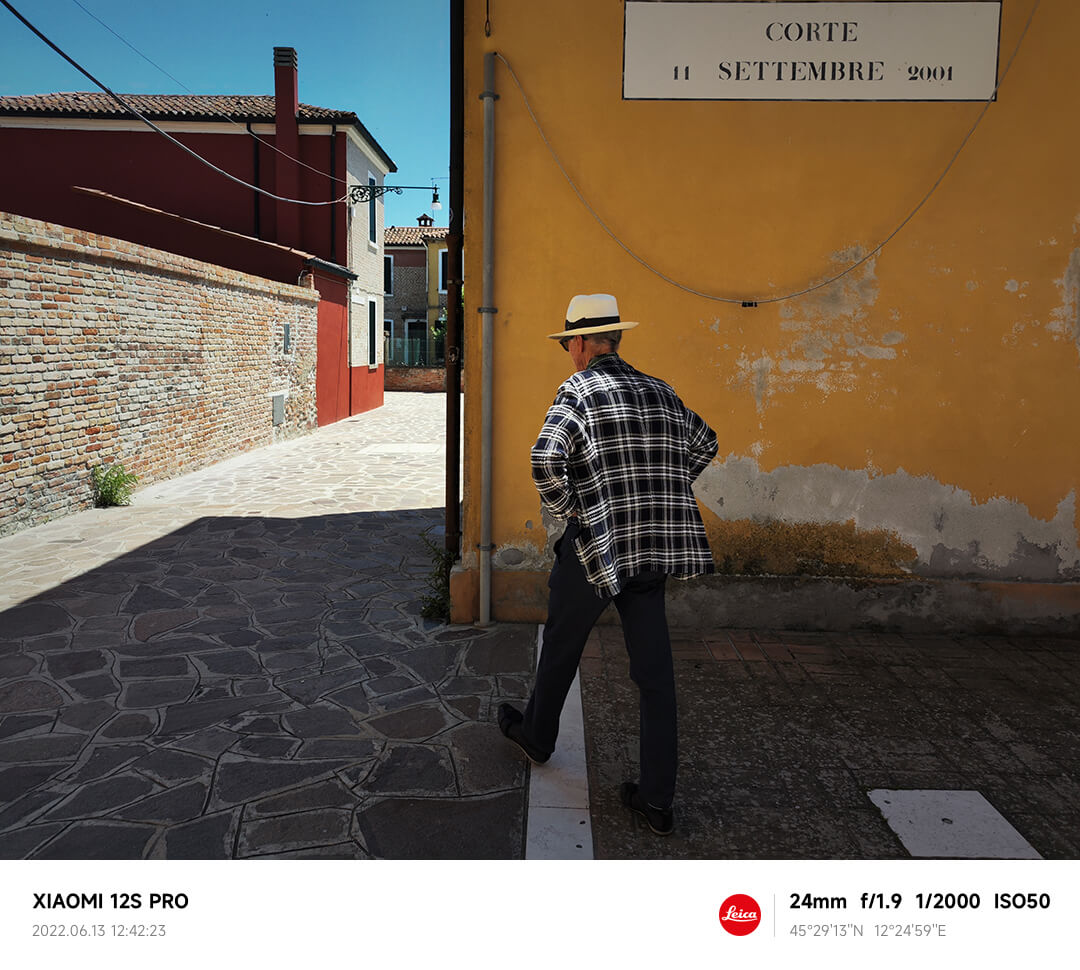 50MP wide-angle main camera
Sony's IMX707
outsole main camera
Large sensor, sensitive perception of light and shadow changes,
not only understands the relationship between light and shade, but also presents delicate details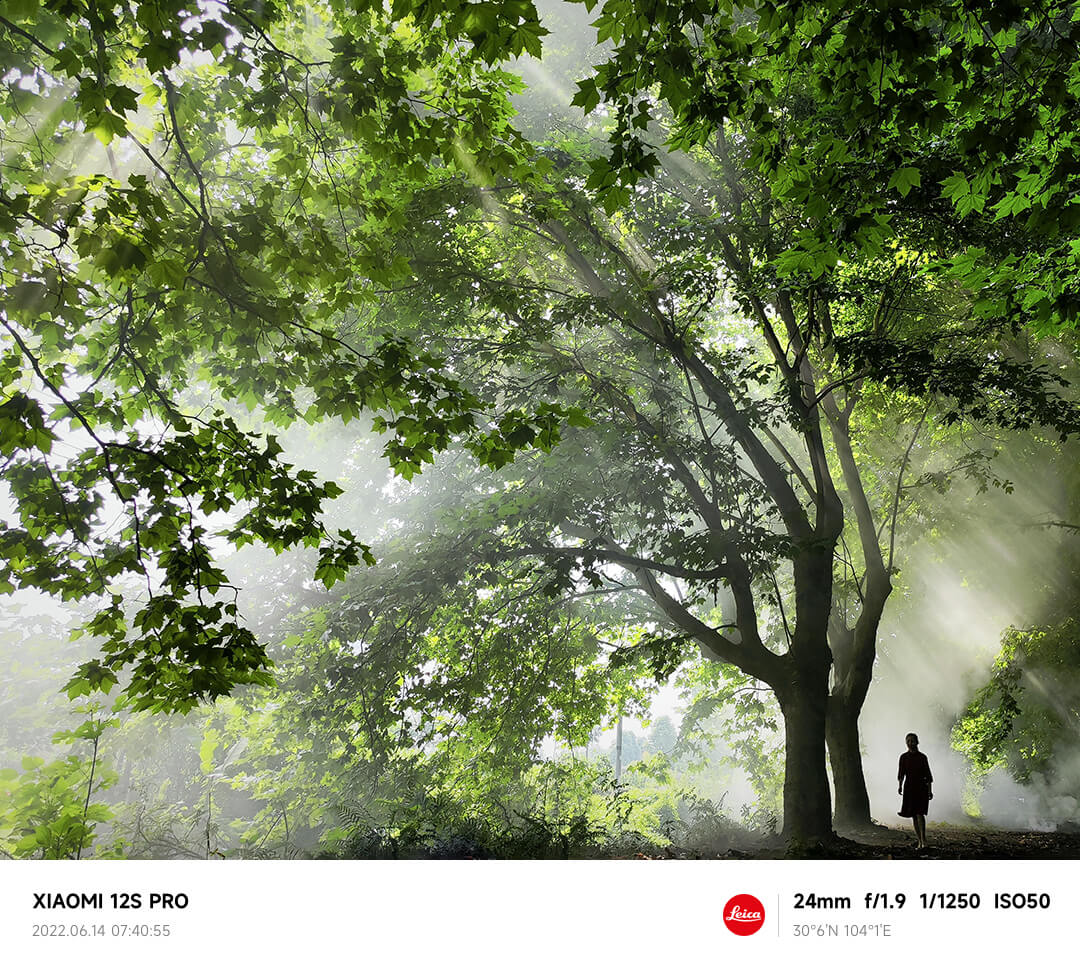 50MP portrait main camera
2X optical zoom
50mm classic focal length
Exclusive classic portrait focal length
freeze your classic moments
50MP ultra-wide-angle main camera
equivalent to 14mm wide-angle
Change the angle of observation to
see the extension of the texture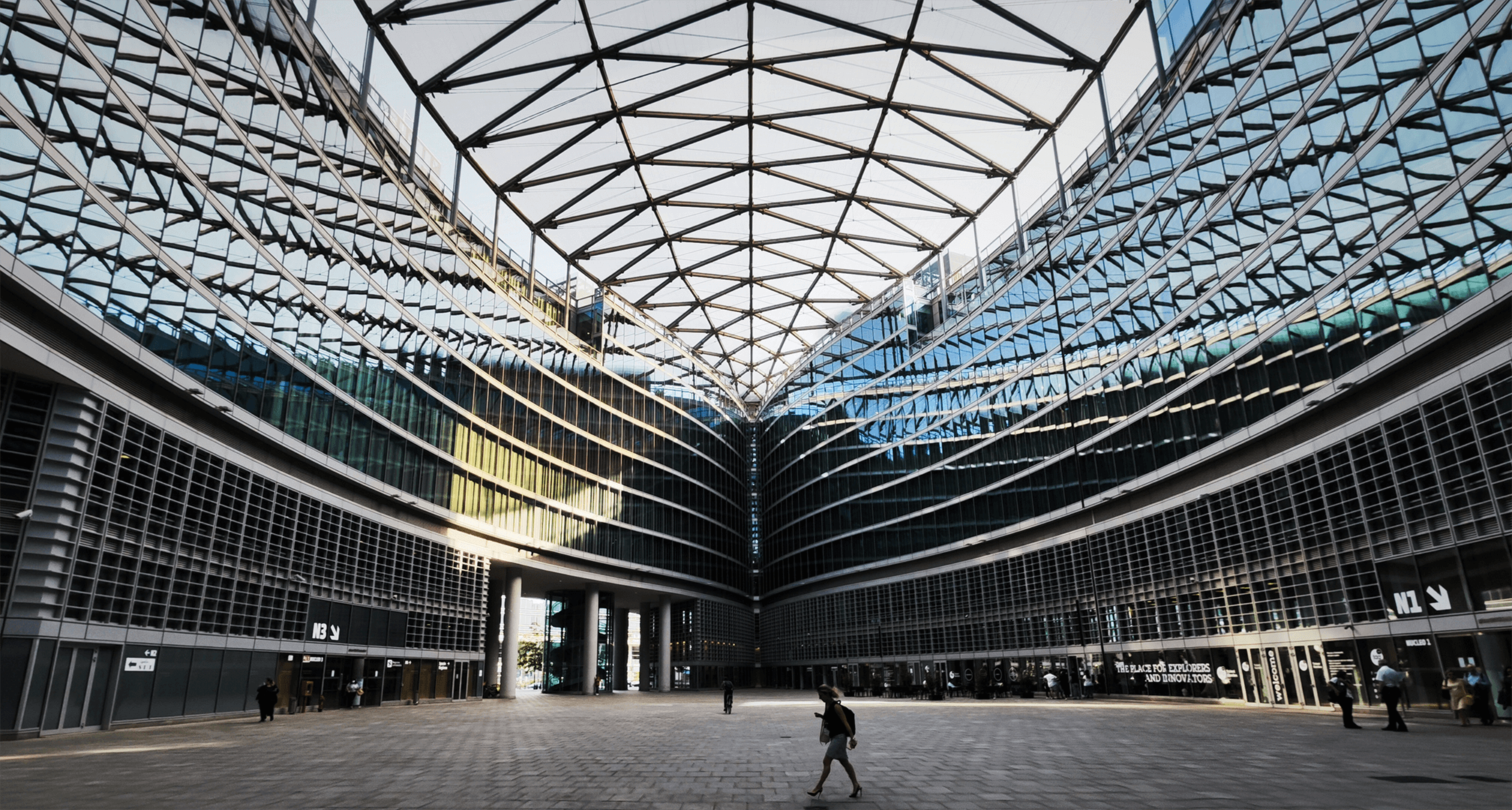 Leica native dual image quality
Combined with Leica to present
the original Leica image in both picture qualities
Joint interpretation of Leica's "three-dimensional tone, presence of color"
It not only presents the light and shadow realistically, but also brings a very layered relationship between light and shade, so that the picture can form a three-dimensional beauty;
it also has more realistic colors, which truly restore the color of the moment, bringing you the feeling of being on the scene.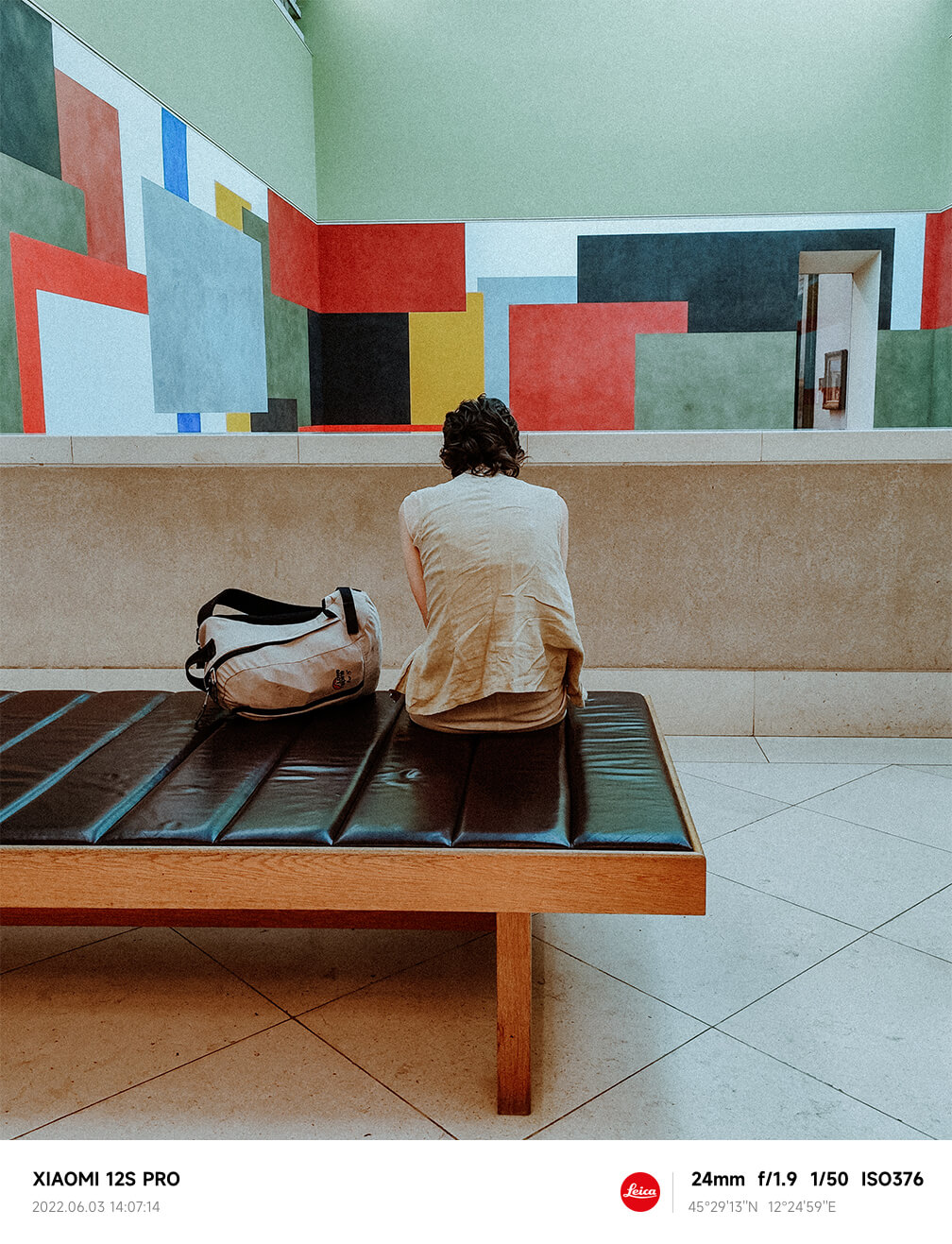 Leica classic image quality
gives you the authentic Leica style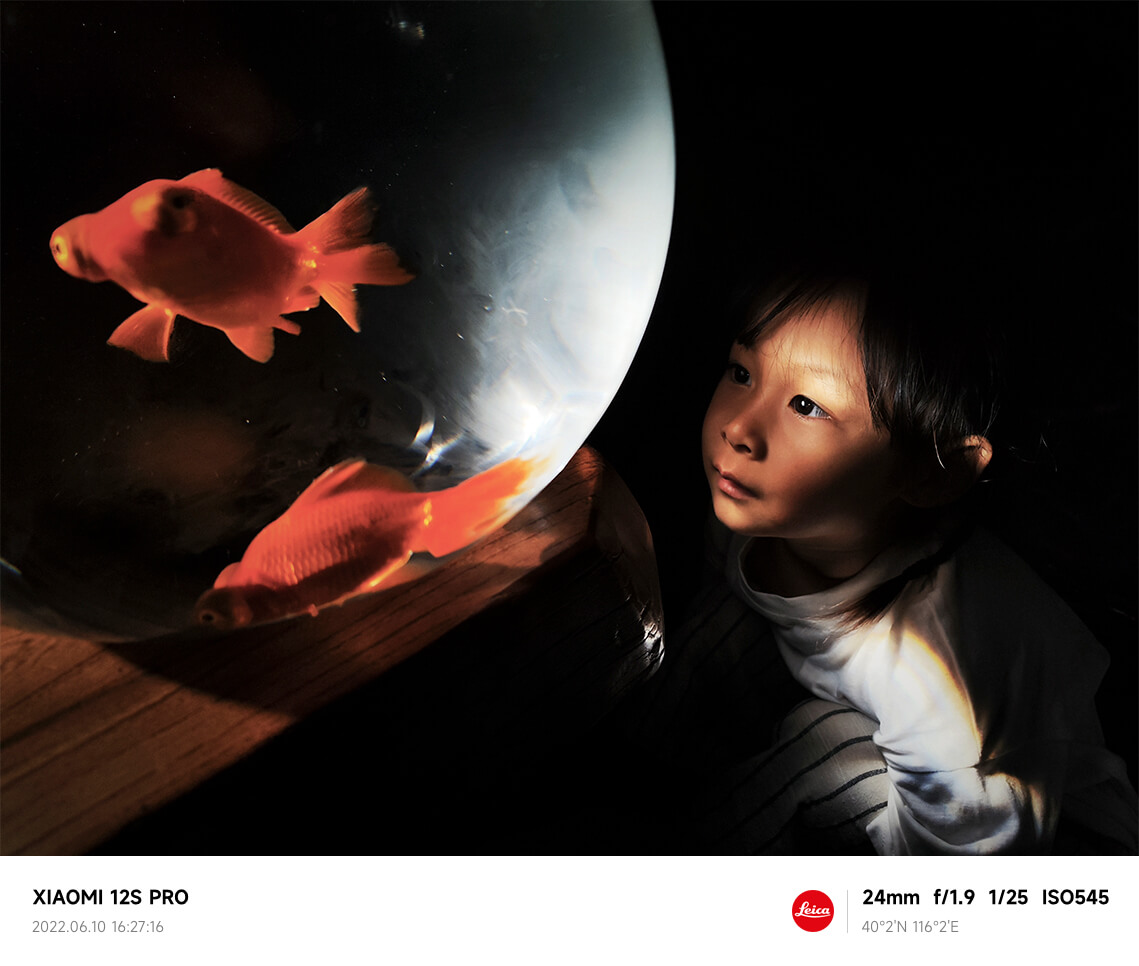 Leica's vivid quality
feels the collision of tradition and avant-garde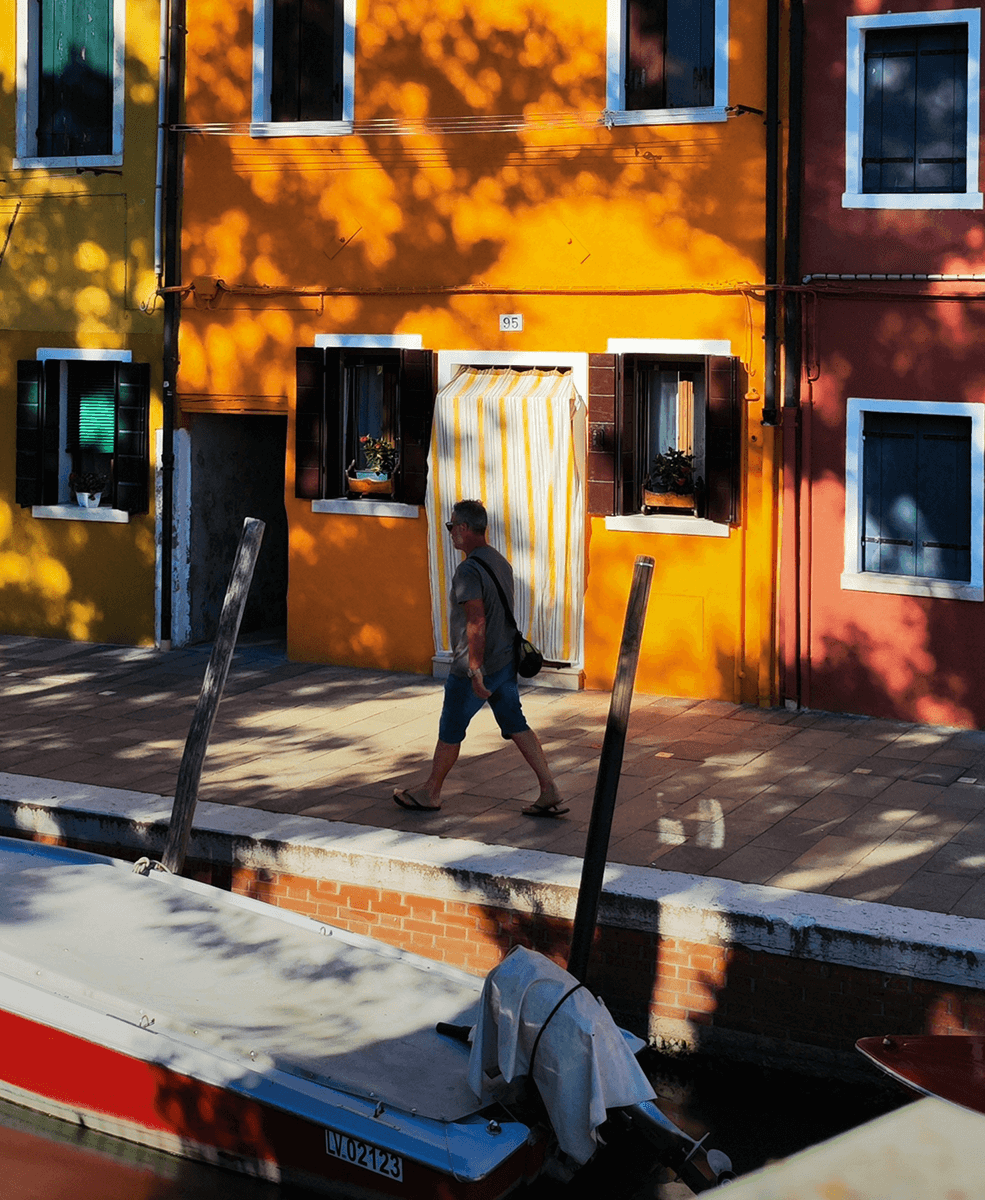 In addition to Leica's native dual image quality,
there are also brilliant Leica filters for you to choose from
The same Leica filter has
different colors, different emotions, different appeal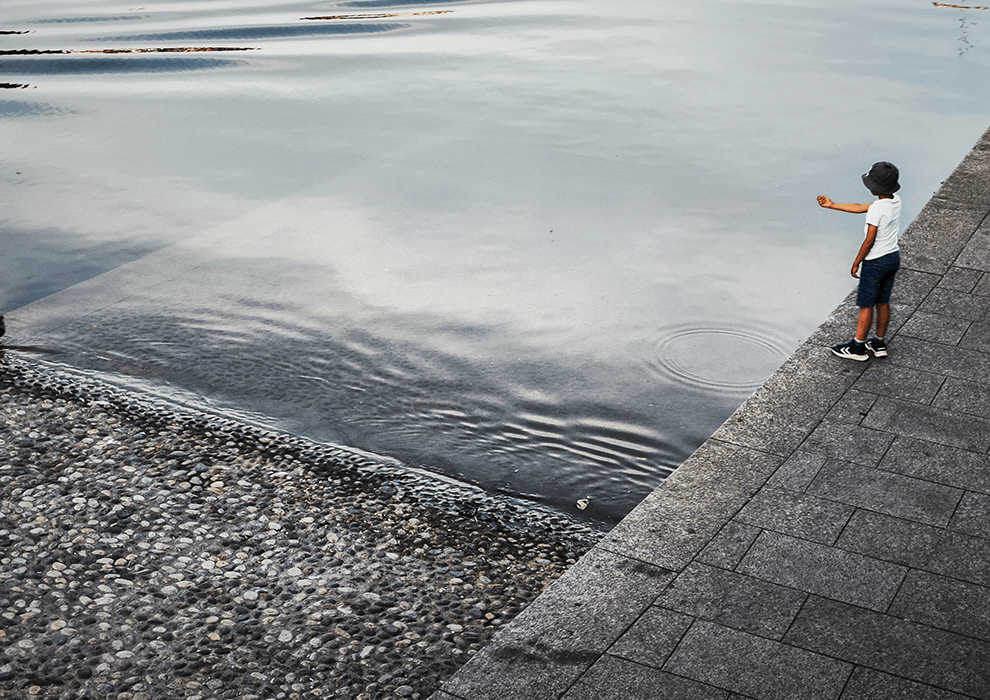 Leica Natural
Accurately restore natural and realistic scenes, it is recommended to take portraits of people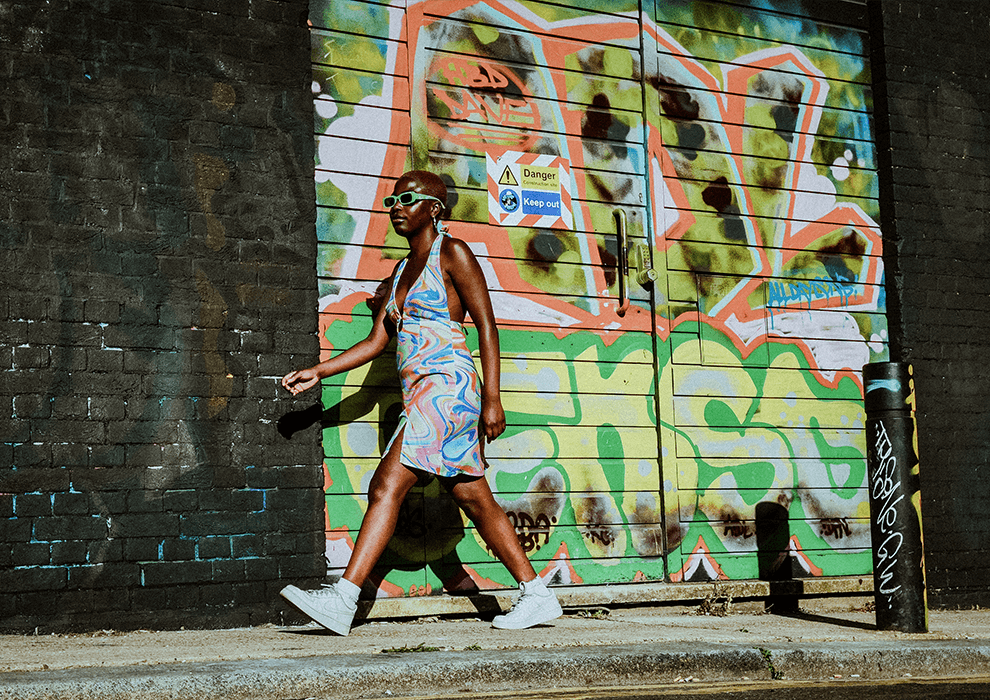 Leica Vivid
High saturation, vividly conveys positive emotions, more suitable for artistic creation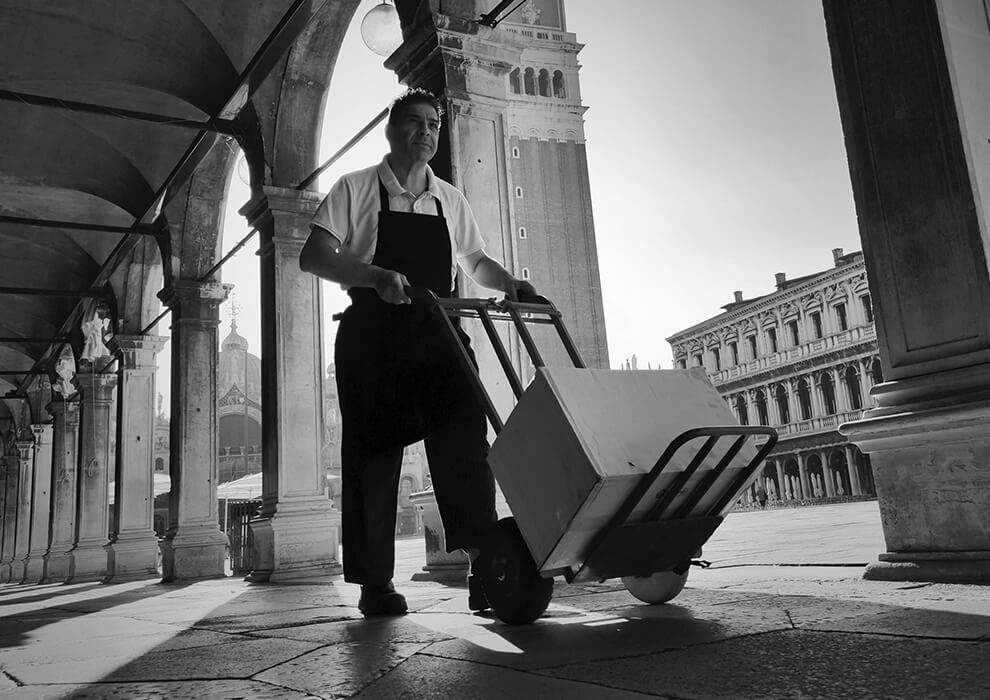 Leica Monochrome
Natural black and white, accurately highlight the theme and mood of the picture, and make the story more intense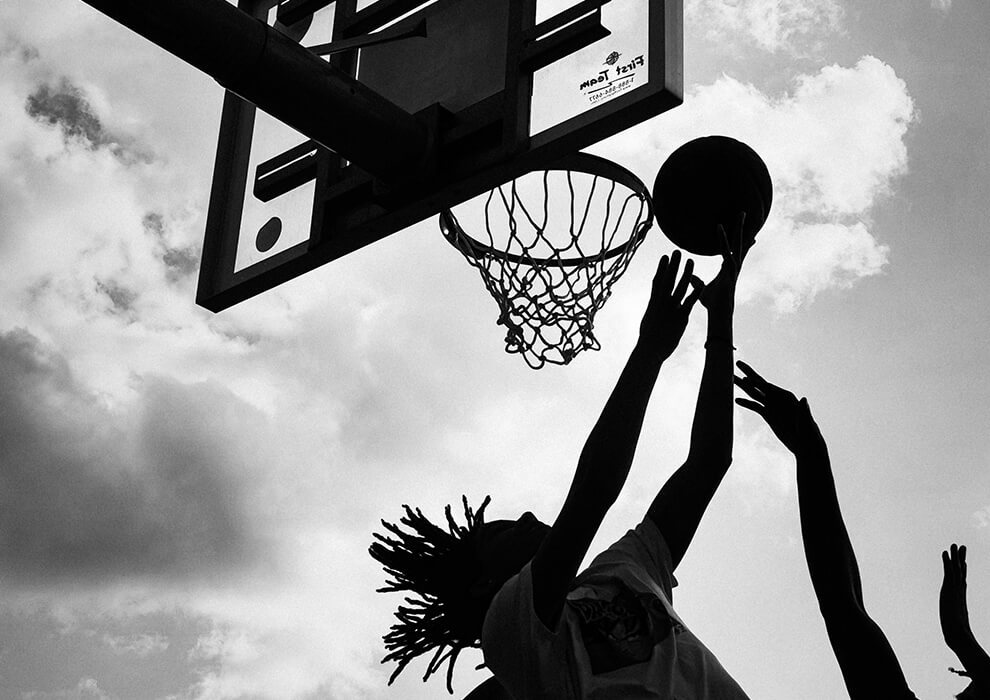 Leica Monochrome HC
High contrast black and white, which strongly highlights the theme and mood of the picture, and has a stronger narrative

Witness your decisive moment
Capture fleeting moments

Multi-link acceleration: fast startup, fast shooting, fast continuous shooting, and fast imaging.
Multi-scene acceleration: fast for portraits, night scenes, sports scenes, etc.
Xiaomi Imaging Brain
is always ready to capture your important moments

CyberFocus all things follow
your focus at any time, instantly lock
Wherever you want to focus, the camera will focus on it.
Intelligent modeling and recognition, AI motion tracking, all lock the focus for you quickly, so that you can shoot without regrets.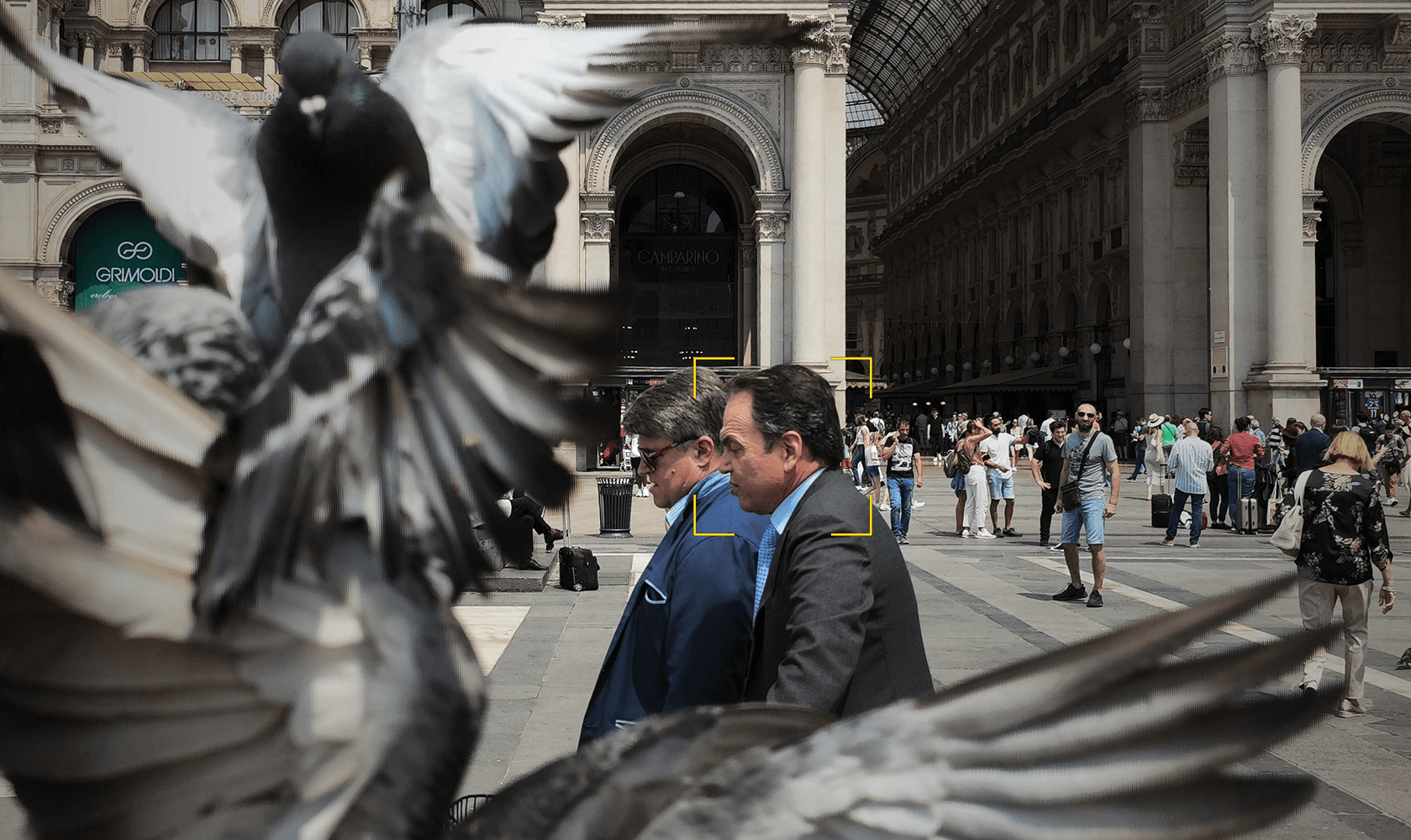 The dark light capture
condenses the charm of light and shadow into every moment
All-weather fast capture, especially for low-light scenes, precise adjustments are made,
allowing you to savor the moving light and shadow that changes every moment.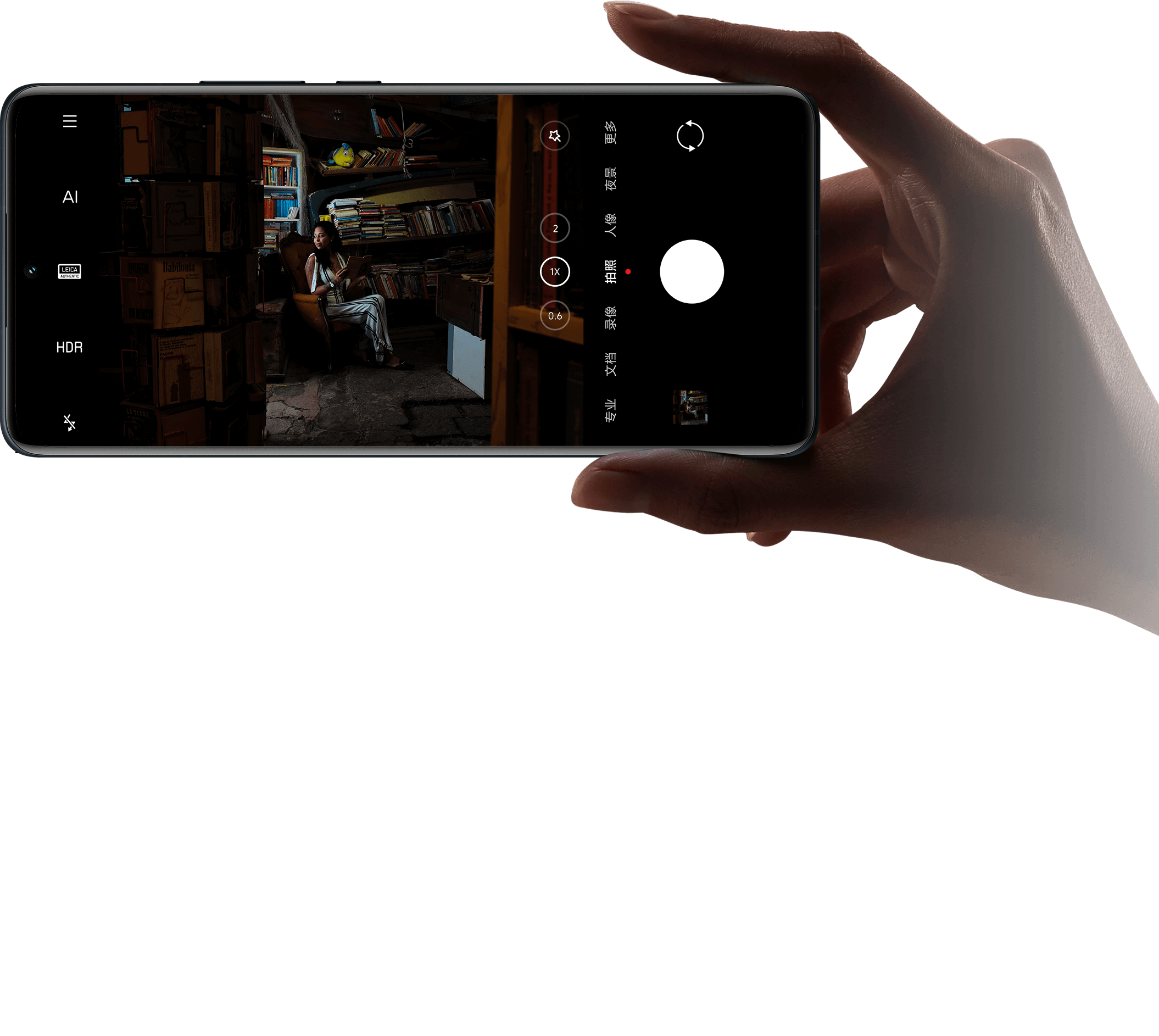 Professional pursuit in the details of an immersive Leica experience

90mm Classic Portrait Soft Focus Lens
Master lens packs
for your creative inspiration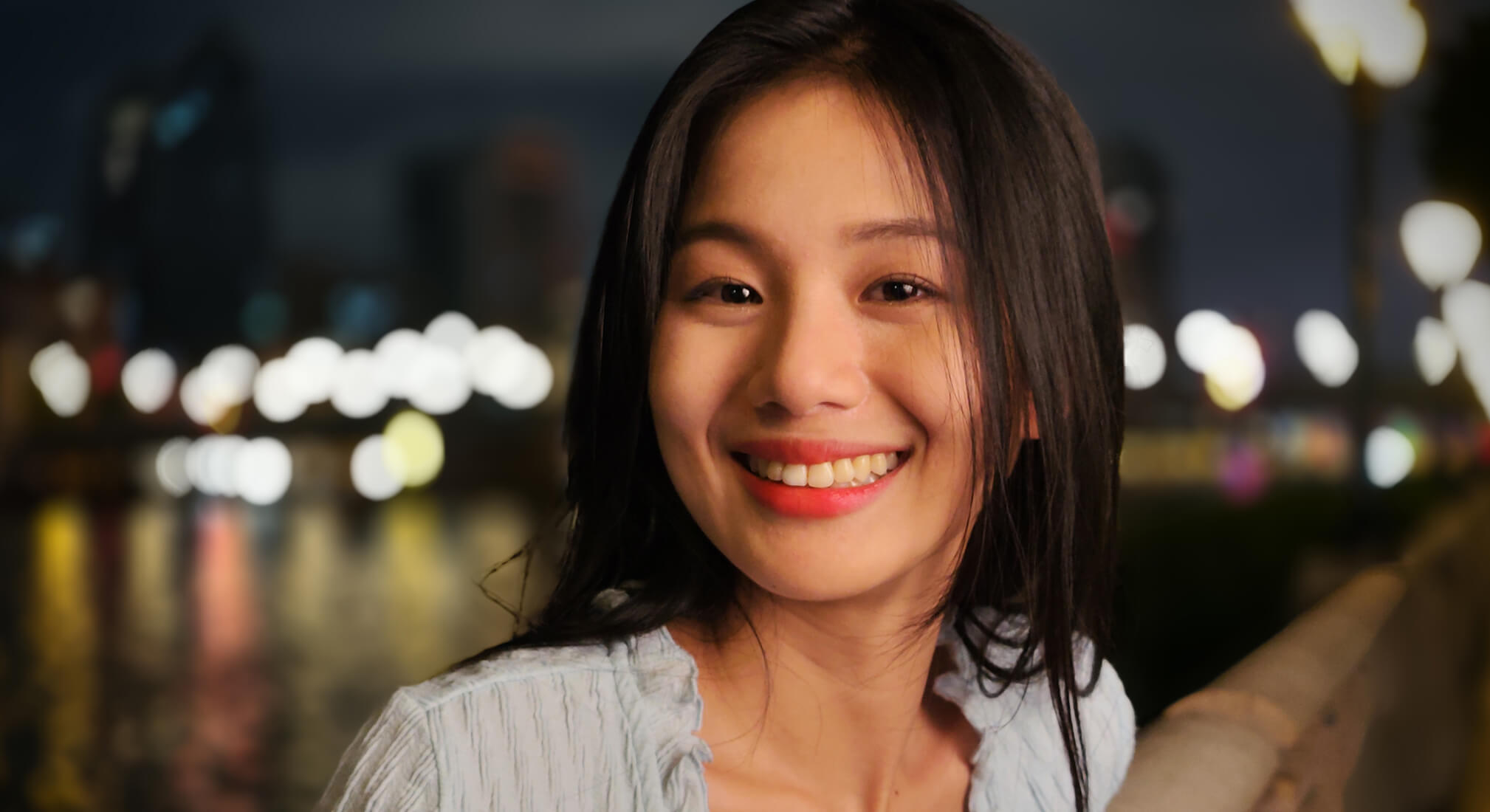 Leica classic shutter sound,
a sound of immersion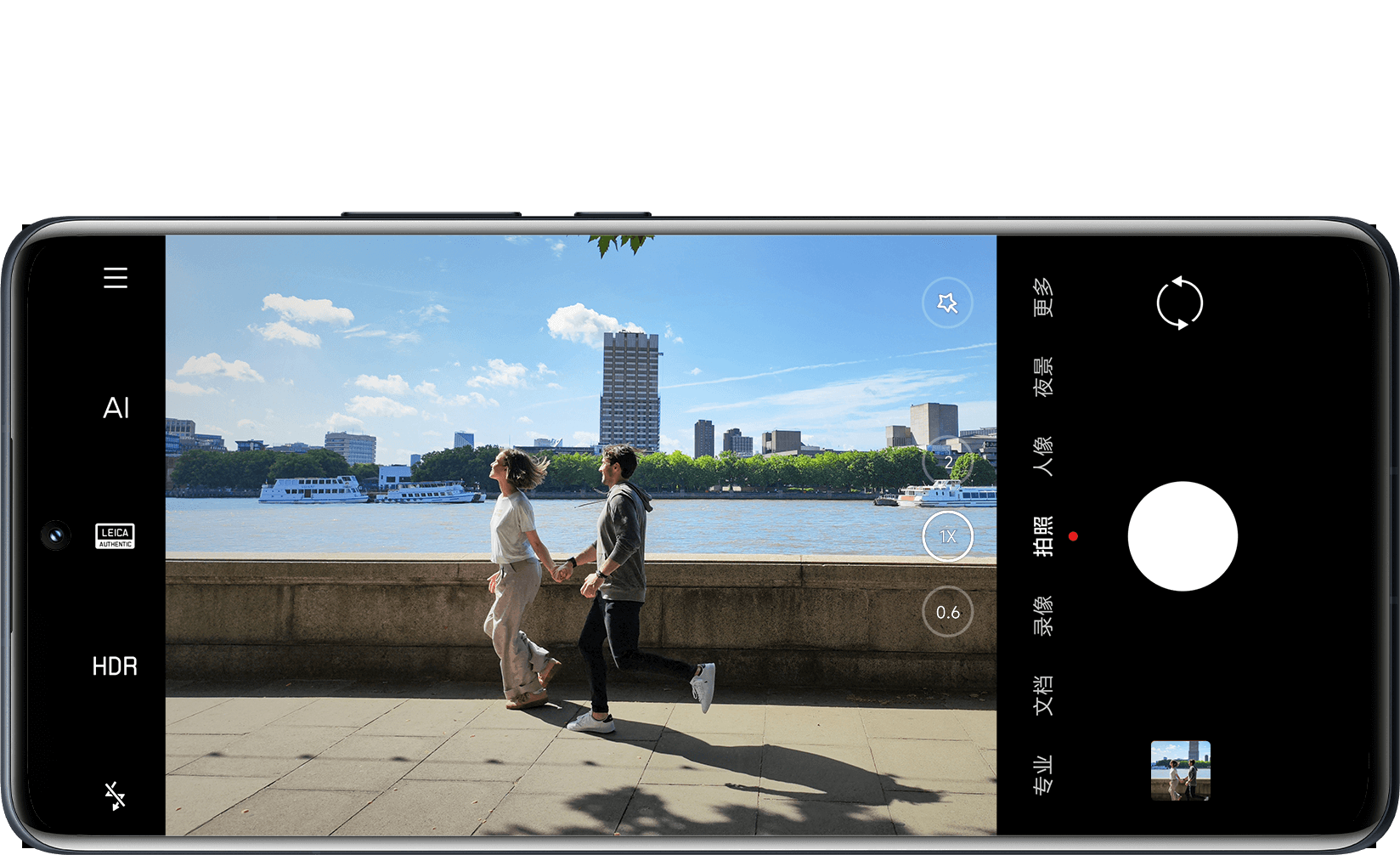 Classic native shutter sound effects, professional feel and support.
Leica watermark,
let Leica atmosphere, instantly in place
What remains is not only the unique shooting details,
but also the full Leica flavor.
* Leica watermark needs to be actively turned on in the camera settings, HEIF and RAW are not supported, it
only takes effect in the photo and professional photo function modes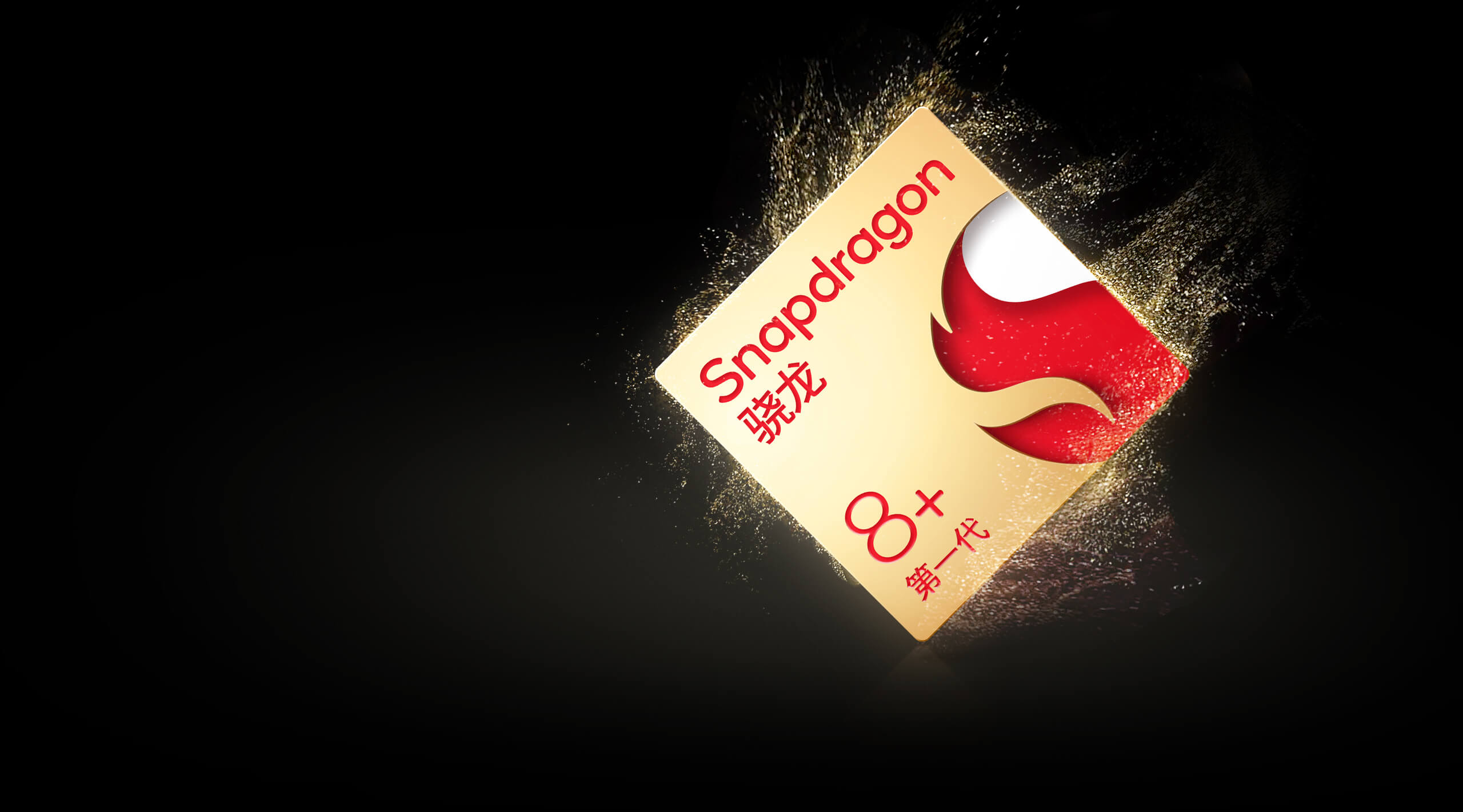 Performance
The core of the reborn
strong
Snapdragon 8+ flagship processor
has excellent energy consumption ratio and extraordinary strength
The ultra-precise TSMC 4nm process, higher integration, brings more shocking energy.
Integrated with tens of billions of transistors, equipped with an innovative architecture, the performance has jumped, and the power consumption is lower.
No matter the needs of work, games, etc., this core is sure to win.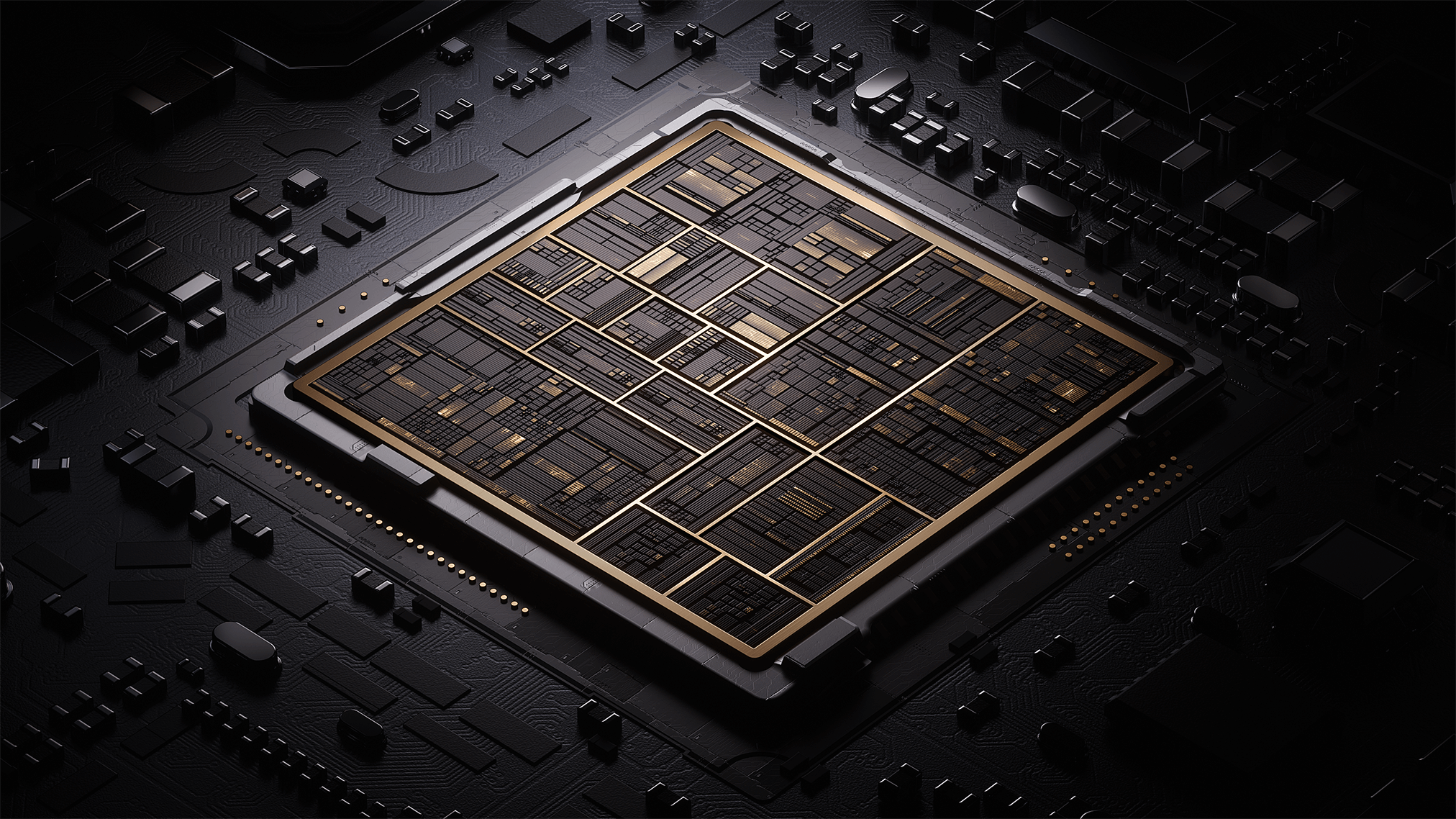 More energy efficient powerful engine
platform 15% lower overall power consumption
TSMC 4nm
new process, lower power consumption
More precise process
performance is stronger
CPU performance + 10%
power consumption - 30%
high-performance performance, low-profile power consumption
Ultra-large core Cortex-X2
large-core Cortex-A710
small-core Cortex-A510
performance upgrade, overall speed up
GPU performance + 10%
power consumption - 30%
power consumption drops again and again
Graphics processor Adreno ™ GPU
rendering capability explosive advancement
AI energy efficiency +20%
ultra-low power consumption, calm field control
The seventh-generation Qualcomm AI engine
accelerates AI fusion, making image intelligence more powerful
* The test data comes from the official data of Xiaomi Lab and Qualcomm, and the test comparison object is Qualcomm Snapdragon 8
2900mm 2 super large VC liquid cooling
field, high energy on the field, cool on the hand
It adopts intelligent temperature control system and ultra-thin VC liquid-cooled heat dissipation material, which dissipates heat quickly,
helps high performance and lasting performance, effectively reduces core temperature, and calmly responds to high-energy scenes.
Xiaomi dynamic performance scheduling
power consumption performance balance quickly
Within milliseconds, you can intelligently determine the running status of the process, match the computing power according to your computer needs,
and freely retract it at any time. Big scenes, go all out, and casual scenes, without increasing power consumption.
King of Gaming
120fps mode 30 minutes
20%* power consumption reduction
*Data from Xiaomi Labs, in performance mode, compared to Xiaomi 12S Pro without this feature enabled
4600mAh high-power
battery life can be upgraded again
The single-cell high-energy-density battery, powered by the new generation of Snapdragon 8+, has lower power consumption,
bringing longer battery life, and abundant power to support your creation and daily use.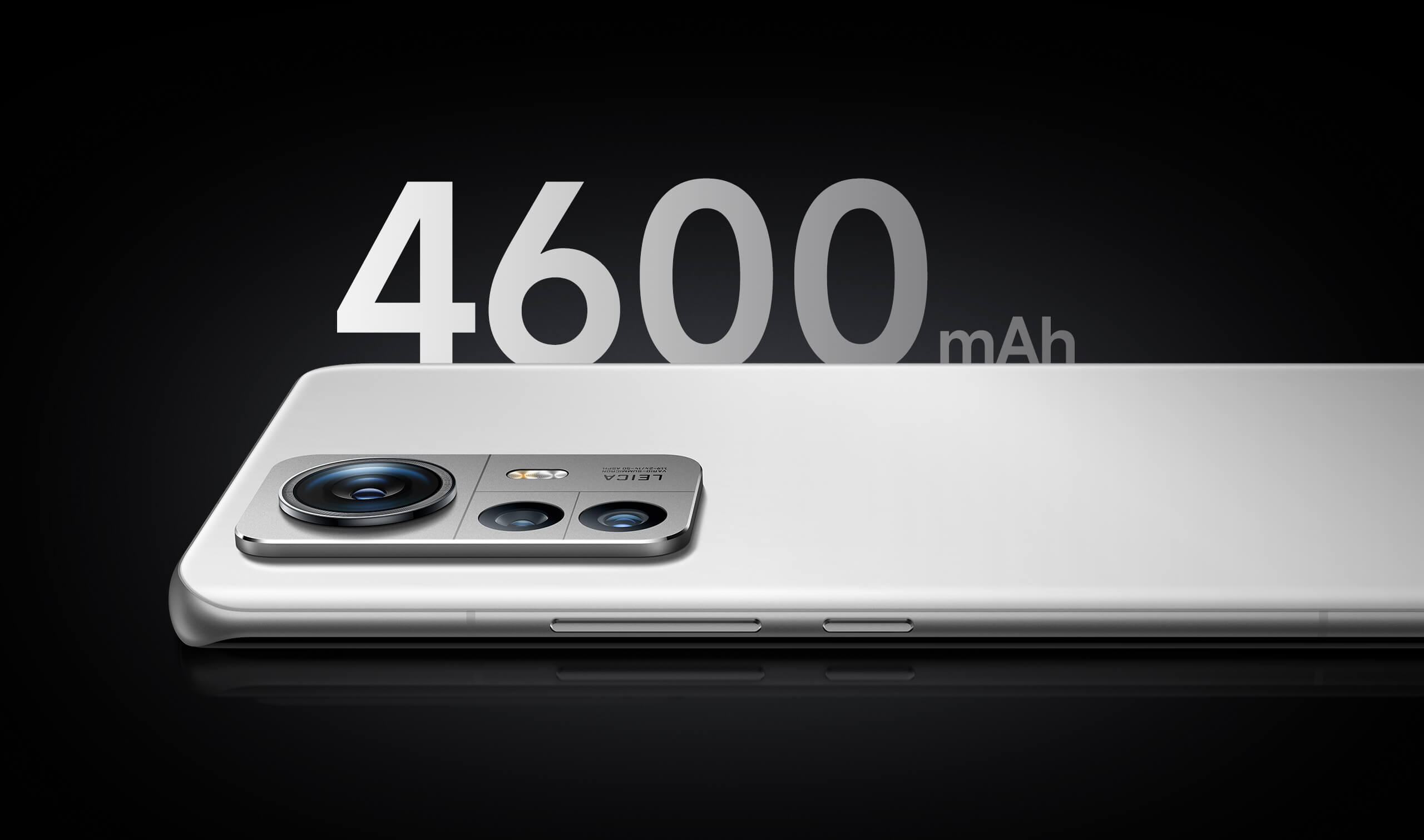 +20%* Battery life increased
* The data comes from Xiaomi Lab, the data comparison object is Xiaomi 12 Pro with the same power
Xiaomi Surging P1
fast charging chip
120W second charge up
to 19 minutes* fully charged
*The data comes from Xiaomi Lab. The 4600mAh battery reaches 100% power in 19 minutes under wired charging. It
is the case of manually turning on the fast charging acceleration and the screen is off + using the Xiaomi 120W wired charger. The specific data may vary slightly depending on the test environment. biased
120W Xiaomi Surging Second Charge
120W Xiaomi Surging Second Charge 19min to 100%
50W wireless fast chargeto 100% in 42 minutes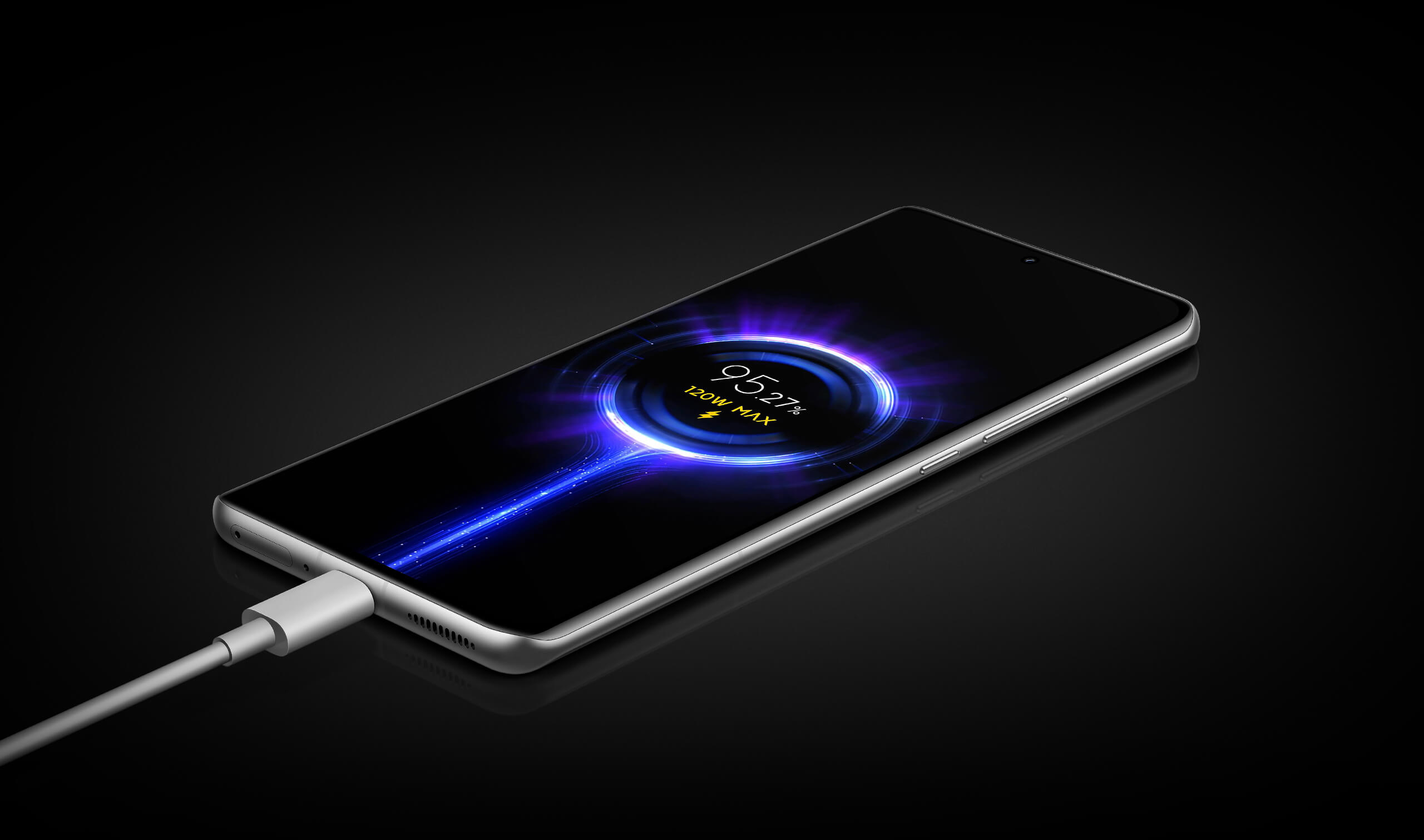 *Data comes from Xiaomi Lab, 4600mAh battery can reach 100% power in 19 minutes under wired charging, when the screen is off when fast charging acceleration is manually turned on + using
Xiaomi 120W wired charger; 4600mAh battery is under wireless charging, 42 minutes Reach 100% power, when the screen is off when the fast charging acceleration is manually turned on + using the
Xiaomi 50W wireless charging base, the specific data may be slightly different due to different test environments
* 120W surging wired second charge means the output power of the charger is 120W, Actual power may vary due to different environments
* 120W Surging Wired Second Charge, requires Xiaomi 120W Wired Charger
* 50W Wireless Second Charge, requires Xiaomi Wireless Charging Kit of the same power or above
Experience
Wonderful experience
in nuanced detail
The graceful stereo
sound of nature makes it even more beautiful


Master Sound

Dolby Atmos
Stereo sound, so that the beautiful sound has a more balanced dynamic beauty.
Excellent resolution, combined to bring a more realistic and delicate listening experience.
5G network
brings smoother experience
15 root antenna
41 mainstream frequency bands
Quick return to the network
Intelligent scene judgment
matching optimization strategy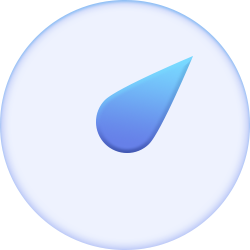 signal enhancement
Antenna signal enhancement
, smooth call experience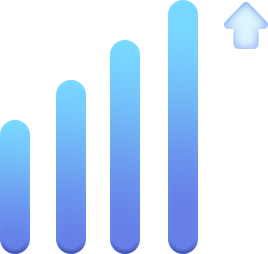 preferred path
Enhanced network quality judgment and
intelligent optimization of faster paths
WiFi 6 Enhanced
is more than a little bit better
good power saving

Intelligent power saving when rate requirements are low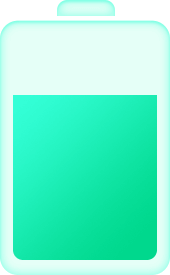 Wide coverage
Greater coverage and longer
transmission distance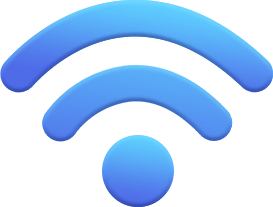 low latency
Improve uplink technology
to reduce application delay
Length: 163.6mm
Width: 74.6mm
Thickness: 8.16mm (glass version)丨8.66mm (plain leather version)
Weight: 204g (glass version)丨203g (plain leather version)
*The above data is the test data of Xiaomi laboratory, and the actual results may vary slightly depending on the measurement method in the industry.
12GB+512GB maximum optional
Running memory: 8GB / 12GB LPDDR5 high-speed memory (6400Mbps)
Body storage: 128GB / 256GB / 512GB UFS 3.1 high-speed storage
* Actual usable capacity will be reduced and vary due to many factors: because the operating system occupies part of the memory (RAM), the actual usable space is less than the indicated memory capacity; because the installation of the operating system and pre-installed programs occupy part of the flash memory (ROM) ), the actual available storage space is less than the indicated flash capacity.
1st Generation Snapdragon® 8+ Mobile Platform
SoC process: TSMC 4nm process
CPU frequency: Octa-core processor, the highest frequency can reach: 3.2GHz
GPU: Adreno TM GPU Graphics Processor
AI: 7th Generation AI Engine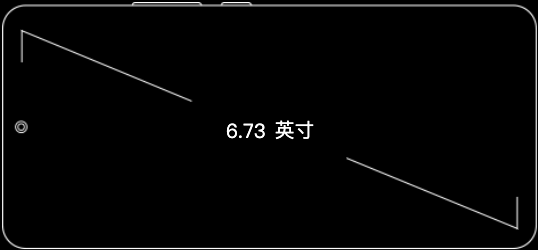 6.73" 2K super-view screen
Type: AMOLED slightly curved flexible screen
Resolution: 3200 x 1440
Display frame rate: up to 120Hz
Touch sampling rate: up to 240Hz
Color gamut: support DCI-P3 color gamut
Peak brightness: 1500nit
Primary color screen (deltaE≈0.33 JNCD≈0.34)|Sunshine screen|10bit |Classic eye protection/paper eye protection|360° photosensitive|
Ultra-thin screen fingerprint | Dark light unlock | Heart rate detection
Contrast ratio 8,000,000:1丨HDR10+丨Dolby Vision
Cover glass: Corning® Gorilla® Glass Victus TM
50 million ultra-clear three main cameras:
50 million wide-angle main camera: Sony's IMX707丨1/1.28″ large photosensitive element丨Support four-in-one 2.44μm large pixel output丨
Full-pixel 8-core focusing丨Support OIS optical image stabilization丨7P丨F/1.9 large aperture丨Equivalent 24mm focal length
50MP main camera: 5P丨f/1.9 aperture丨50mm equivalent focal length
50MP super wide-angle main camera: 6P | f/2.2 aperture | 115° super wide angle of view
Rear video capture frame rate
8K video capture: 24fps
4K video capture: 30 / 60fps
1080P video capture: 30 / 60fps
720P video shooting: 30fps
Rear video slow motion frame rate
1080P 120/240/960fps
720P 120/240/480/960/1920fps
Leica Native Dual Image Quality|Master Lens|Focus of Everything|Sports Capture|Short Video Recording丨Portrait Mode丨Panorama Mode丨
Cute Shooting丨Pro Mode丨Time-lapse Photography丨Cine Shots丨Magic Clone丨Front and Back Double Scenes丨Super Night Scene 2.0丨Document Mode丨VLOG Video丨
Slow Motion Shooting丨AI Watermark丨Long Exposure丨AI Magic Kaleidoscope | AI Camera丨Movie Mode丨Portrait Blur Adjustment丨AI Beauty丨
Ultra wide-angle edge distortion correction丨ID card photocopying mode|Voice subtitles丨Video filters丨Video beauty丨Video super image stabilization丨Dynamic photos丨
Countdown photoshoot丨Level meter丨Timed continuous shooting丨Face recognition丨HDR丨Custom watermark丨Voice-activated photo
Front 32-megapixel high-definition lens
4 in 1 1.4 μm fusion large pixel丨5P丨f/2.4 aperture丨80.5° FOV
Front video shooting frame rate:
1080P video capture: 30 / 60fps
720P video shooting: 30fps
Short Video Recording丨Portrait Mode丨Front and Back Double Scenes | Time Lapse Photography丨Moe Shot丨Voice Subtitles丨Video Filters丨Movie Mode丨
Front screen fill light丨Countdown photoshoot丨AI smart beauty丨Portrait blur adjustment
Battery life and charging
4600mAh (typ) / 4480mAh (min)
Built-in single-cell high energy density battery, non-removable
USB Type-C double-sided charging port
The phone supports QC4 / QC3+ / QC3.0 / QC2.0 / PD3.0 / PD2.0 fast charging protocol / MI FC2.0 fast charging
120W Xiaomi Surging Second Charge / 50W Wireless Second Charge / 10W Wireless Reverse Charge
5G Dual SIM丨Full Netcom 7.0
Support dual Nano-SIM card slots, 5G network can be stationed by any operator①
Support Mobile/Unicom/Telecom 5G/4G/3G/2G ②
Support dual-card VoLTE HD voice ③
Note ①: Whether 5G is supported depends on the local operator network; when using two telecom cards, the secondary card can only be registered with the telecom VoLTE network, and cannot be used if the secondary card or the local network does not support telecom VoLTE services;
Note ②: Not supported TD-SCDMA standard (Mobile 3G); does not support CDMA 2000 EVDO standard (Telecom 3G);
Note ③: VoLTE services of China Mobile/Unicom/Telecom are supported, and the actual usage depends on the operator's local network and service deployment.
Supported frequency bands
5G: n1/n3/n5/n8/n28a (Uplink: 703MHz-733MHz, Downlink: 758MHz-788MHz)/n38/n40/n41/n77/n78/n79
Note: The actual network and frequency band usage depends on the deployment of the local operator, and the n3, n5, and n8 frequency bands need to be supported by the operator through software upgrade after the release;
4G: FDD-LTE: B1/B2/B3/B4/B5/B7/B8/B12/B17/B18/B19/B26
TDD-LTE: B34/B38/B39/B40/B41/B42
Note: LTE B41 (2496-2690 194MHz);
3G: WCDMA: B1/B2/B4/B5/B6/B8/B19
2G: GSM: B2/B3/B5/B8; CDMA 1X: BC0
Support 4×4 MIMO Antenna Technology | HPUE | HO RxD
WLAN Protocols: WiFi 6 Plus, WiFi 5, WiFi 4 and 802.11a/b/g
WLAN Frequency: 2.4G WiFi | 5G WiFi
Support 2x2 MIMO, 8x8 Sounding for MU-MIMO, WiFi Direct, Miracast, 2.4G, 5G dual concurrent
Bluetooth: Bluetooth 5.2
Support AAC/LDAC/LHDC
Navigation and positioning
Beidou: B1I + B1C+ B2a丨GPS: L1 + L5丨Galileo: E1 + E5a
GLONASS: G1|QZSS: L1 + L5丨NavIC: L5
AGNSS丨Data network positioning丨Wi-Fi network positioning丨sensor-assisted positioning
MP3, FLAC, APE, AAC, OGG, WAV, AMR, AWB
Hi-Res & Hi-Res Wireless Audio Certification丨Harman Kardon丨Stereo Dual Speakers|Dolby Atmos丨Audio Sharing |
Real-time ear return丨WeChat/QQ call recording丨HD recording 2.0
MP4, MKV, WEBM, 3GP playback
High dynamic range display support for HDR 10, HDR 10+, Dolby Vision video content
Ultrasonic Distance Sensor丨Ambient Light Sensor丨Acceleration Sensor丨Gyroscope丨Electronic Compass|X-axis Linear Motor丨
Infrared remote control丨rear light (color temperature) sensor丨Flicker sensor
Mobile phone host, power adapter, USB Type-C data cable, pin, mobile phone protective case, film (already attached to the screen of the fuselage) |
Instructions (including three packs of certificates)
*This list is only for the packaging of the whole machine. According to different sales packages, the accessories packages provided outside the whole machine packaging are slightly different, and the user's choice at the time of purchase shall prevail.
Special Note:
*In terms of memory and capacity, the actual available capacity will be reduced and different due to many factors: because the operating system occupies part of the memory (RAM), the actual available space is less than the marked memory capacity; Partial Flash (ROM),
The actual available storage space is less than the indicated flash capacity.
*In terms of charging, data such as speed and duration are all our laboratory data, and the actual situation may vary slightly depending on the version of the test software and the specific test environment. In the end, the actual usage time shall prevail.
*The screen diagrams and product description display diagrams provided on this website are all reference diagrams, and the actual situation shall prevail in kind.
*Product pictures, model, data, function, performance, specifications, user interface and other product information are for reference only. Xiaomi may improve the above content. For specific information, please refer to the actual product and product manual. Unless otherwise specified, the data contained in this website
All are Xiaomi internal test results, and the comparisons involved are all compared with Xiaomi products.
*The general mobile phones compared on the page are Xiaomi's own mobile phones. The product site does not specifically point out that all data are provided by our company's laboratory data, design technical parameters and suppliers. The actual situation of the whole site data will be slightly different due to different test software versions, specific test environments and specific versions.
The structural pictures displayed on the whole site are all functional schematic diagrams, not the absolute actual structure, and the actual object shall prevail.
* Record location information. This information will be visible in the photo folder and photo watermark, and will be saved in the photo's attribute information. This feature can be turned off through the device camera settings.
No customer reviews for the moment.
Questions
(0)
No customer questions for the moment.
Only registered user can ask a question.
Login