Xiaomi Mi 10 Ultra 8GB+256GB Black
| | |
| --- | --- |
| Location: | Asia |
| Possibility to return: | Yes, within 14 days to warehouse in USA / UK or EU |
| Length of warranty | 12 months |
| Warranty Extension: | At promotional terms, up to 24 months (during checkout) |
| Dual Sim | Yes |
| 5G | Yes |
| Rom: | Global or Original (Chinese+English) - select below |
| Processing time for warranty service from | 6 weeks |
| Processing time for warranty repair to | 12 weeks |
Other variants / accessories
Unavailable - order on demand
Available delivery options:
Keep track of the price drops on this item. Simply enter your email here and we will send you an email alert.
Invalid email
Watch it
You will get $ 7.05 in reward when purchase 1 of this product. The reward can be used to pay for your next orders, or converted into voucher code.
Frequently Asked Questions
Welcome to Bludiode.com
We are mobile electronics marketplace seller since 2014, we offer mostly smartphones, tablets and accessories. Our customers have right to return product locally (USA, UK, EU) and execute warranty up to 24 months. All products sold on our website are coming straight from the producers, are genuine and they are subject to the warranty. To learn more click "About us" in the website footer.
Check also these products available at local stock:
The one you are about to pick up
is our most proud work.
Condensed many innovative technologies, 120X ultra-long zoom, 120W second charging technology, 120Hz professional screen.
It is also built by Xiaomi Smart Factory, presenting the power of Chinese technology with a more future and smarter manufacturing process.
Now, let it be with you, step
up the stairs and move forward.
Ten years of gifts, peak aesthetics
Bright Silver Edition
A tribute to the classic mirror silver design, every time it appears, the audience will be amazed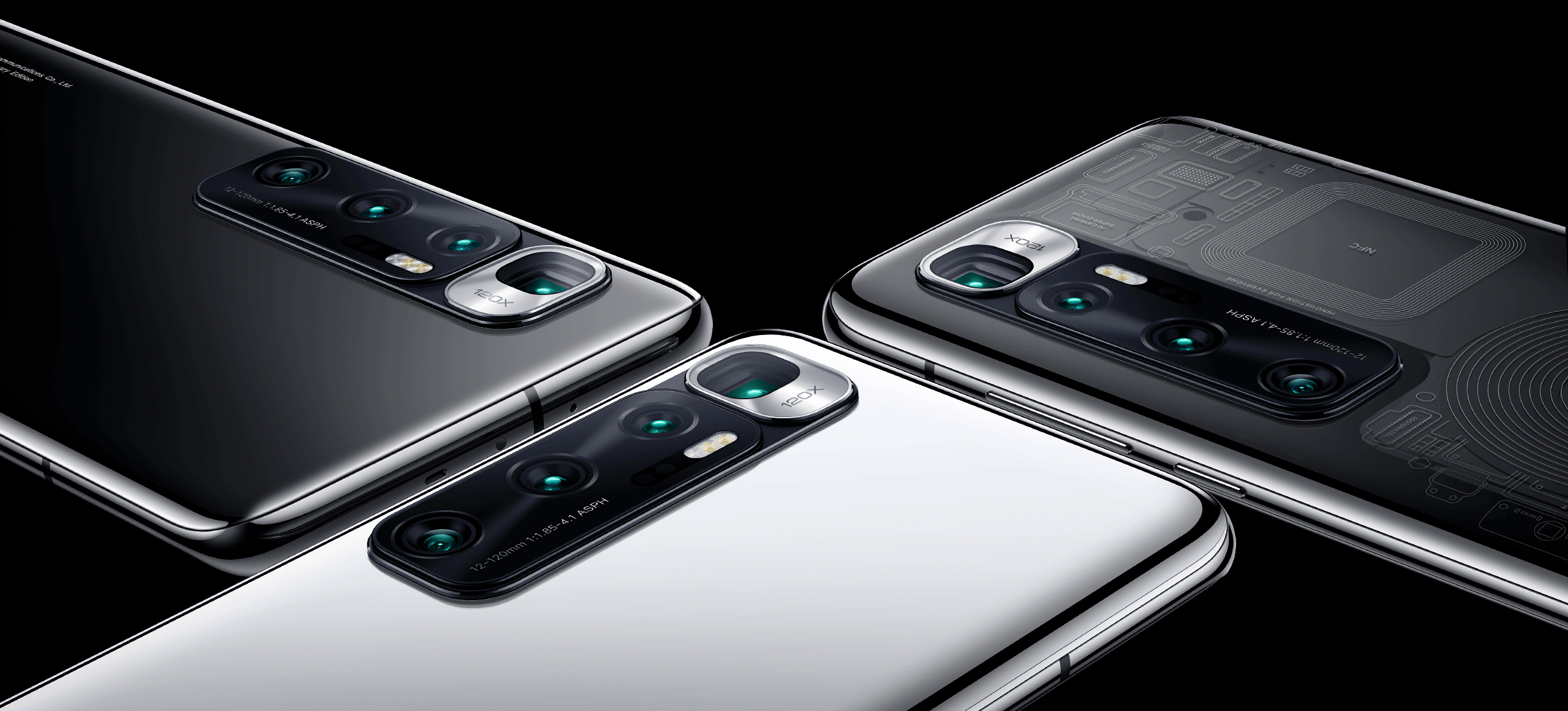 Ceramic black
Deep and stable color, elegant and restrained temperament, natural elite temperament
*Ceramic black version, the back cover of the fuselage is made of glass, treated with a special coating process, showing the gloss and feel of black ceramic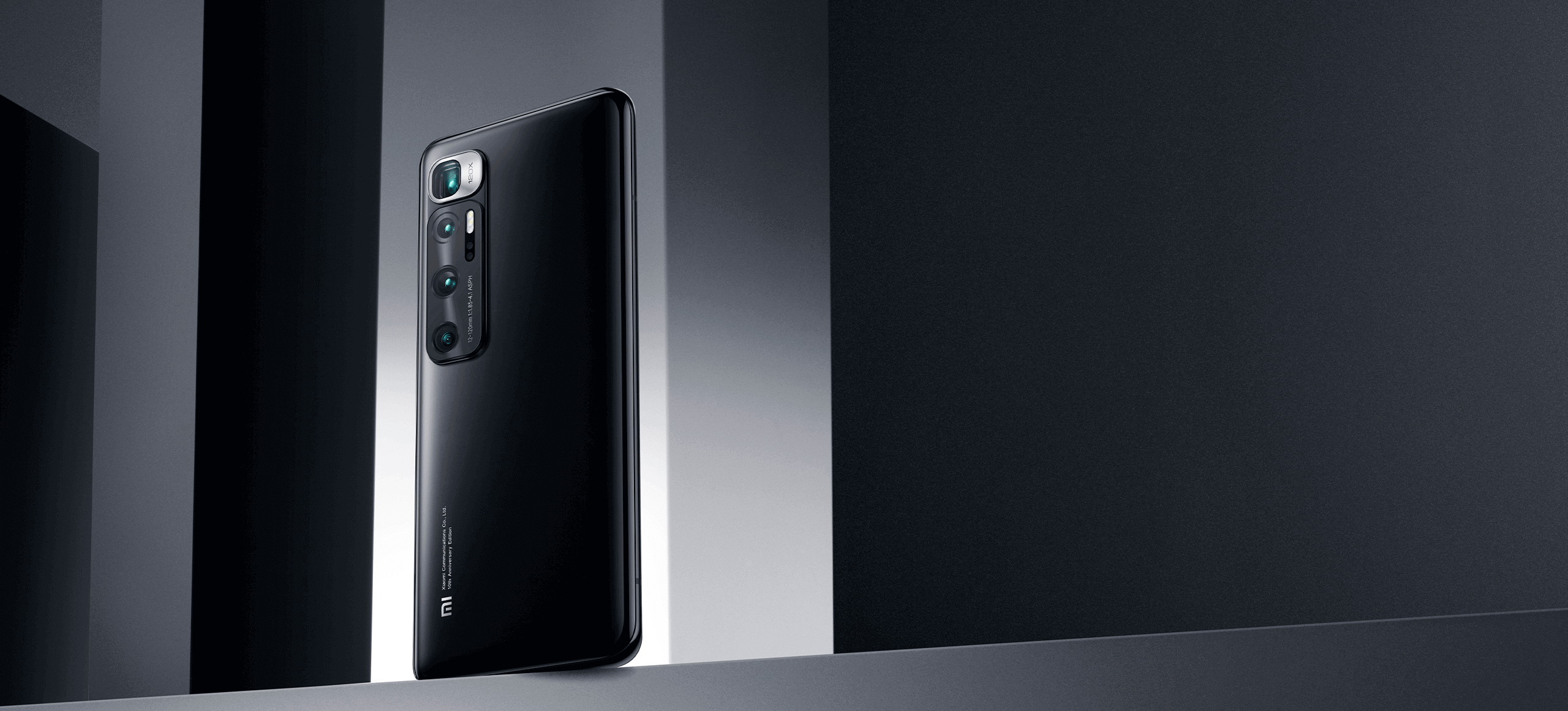 Transparent version
Under the transparent glass, the sexy and charm of technology is perfectly presented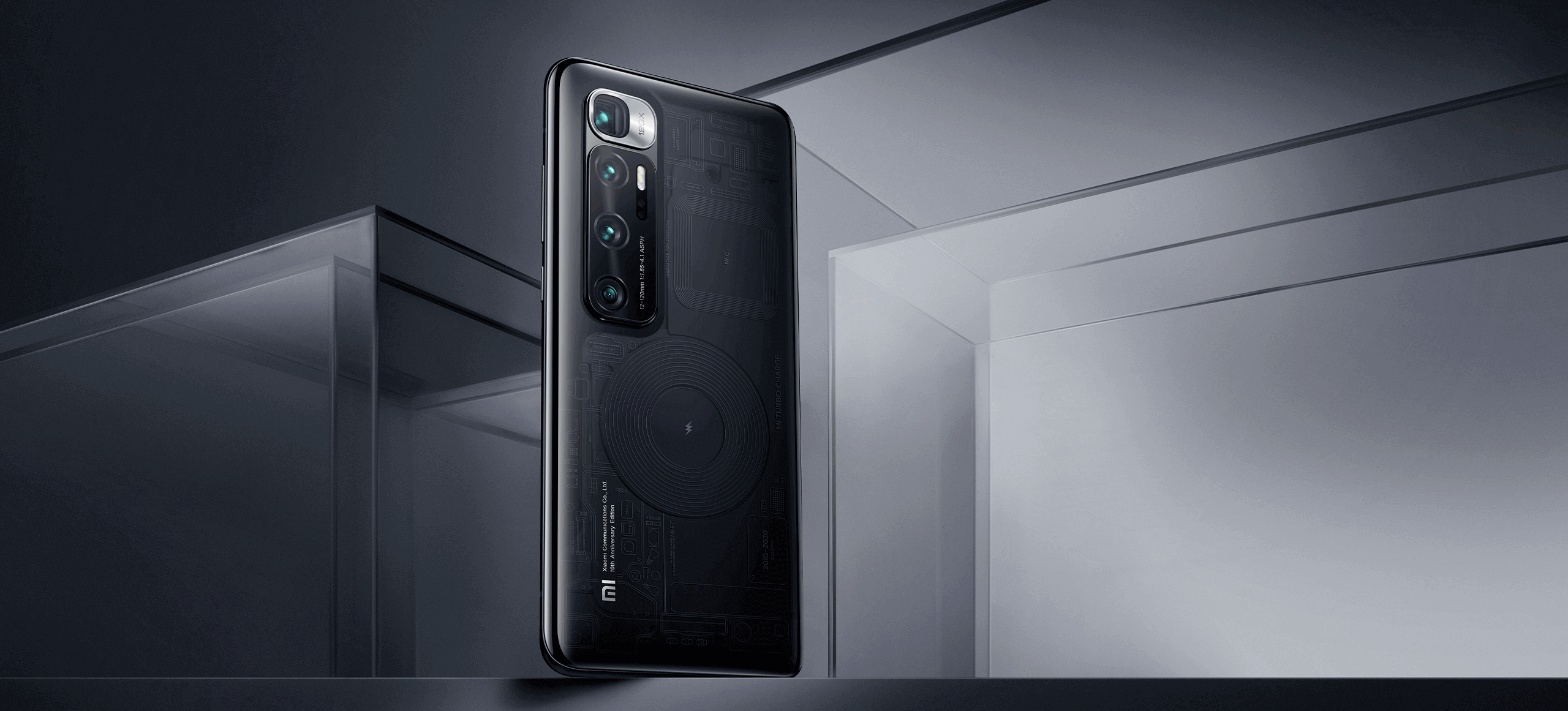 Bright Silver Edition
A tribute to the classic mirror silver design, every time it appears, the audience will be amazed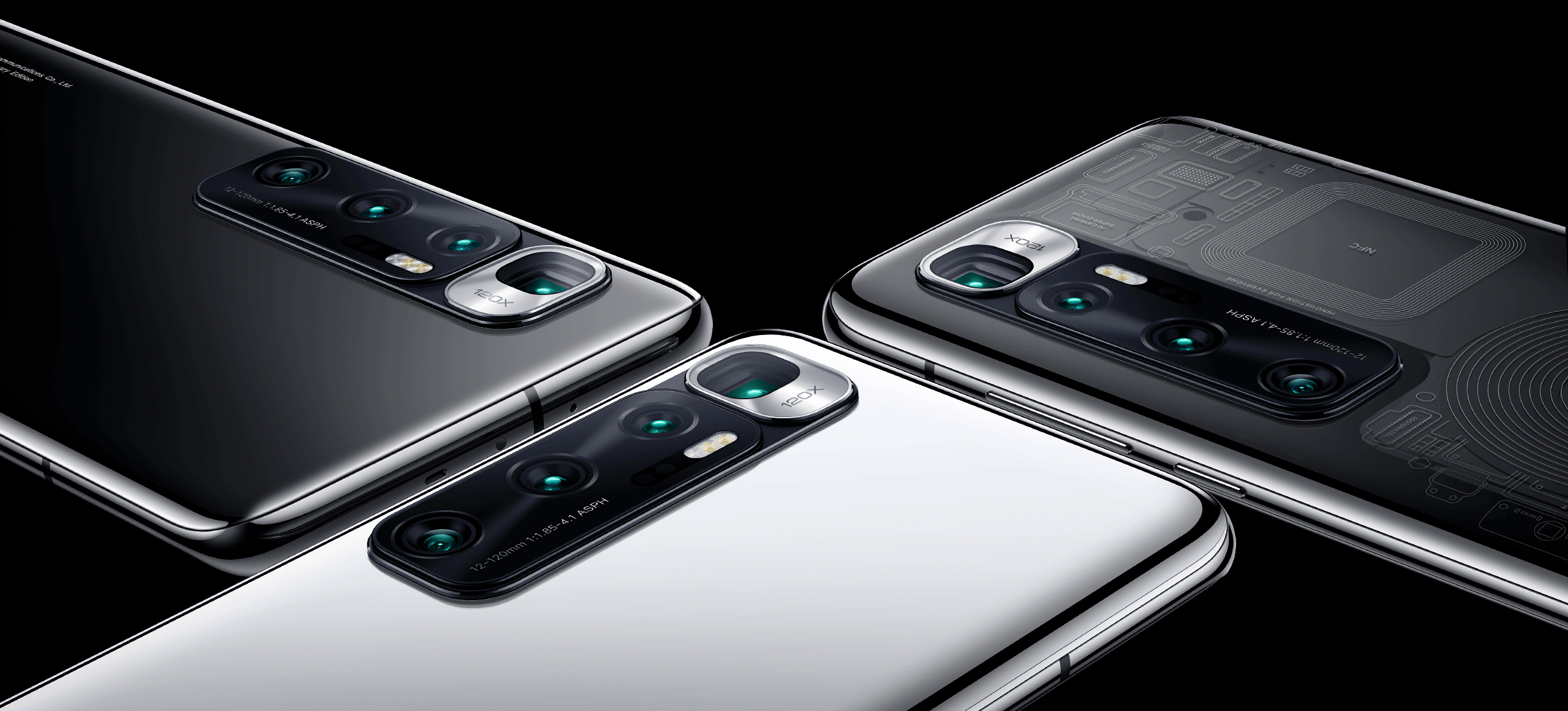 see more
Super telephoto low light camera
No matter how far away, no matter how dark, and no matter how vast the scenery is, it is now under control. Covers the equivalent
12mm wide-angle-120mm telephoto focal length, covering the entire scene from far and near.
The main camera with large pixels on the outsole is not afraid of dark light, and the picture
is still bright when taking pictures in very dark light . The 8K video shooting originated from professional cameras. This time, it also adds
wide-angle and telephoto dual 8K recording, 16 times the screen
accuracy of full HD images , and can present a cinematic image quality.
128° ultra wide-angle lens

128° large field of view
7P lens
Ultra dynamic low light level camera

1/1.32 " Customized photosensitive element
2.4μm fused large pixels
8P lens, OIS
Classic portrait lens

2x optical zoom
1.4μm large pixels
f/2.0 aperture
120x super telephoto lens

Periscope lens
1.6μm fused large pixels
Equivalent to 10x optical zoom
OIS
DXOMARK
camera scores first in total score
DXOMARK The world`s authoritative professional camera scoring agency
*As of 19:00 on August 11, 2020 (GMT+8), the Xiaomi Mi 10 Extreme Commemorative Edition mobile phone camera scored 130, ranking first in the total score of DXOMARK.
120x ultra-telephoto lens
body has not moved, far away from a thousand meters
We are constantly pursuing a farther zoom, just to control a more real distance.
The telephoto camera system composed of an equivalent 10x optical zoom and a maximum 120x digital zoom allows you to travel in an instant,
and the scenery from several kilometers away can be reached with one touch. At the same time, the dual blessing of OIS optical image stabilization and EIS digital image stabilization enables stable and
clear pictures in telephoto shooting .
Ultra-dynamic low-light main camera
1/1.32 " large pixels on the outsole are
not afraid of dim light, and shoot gorgeously
Many outstanding masterpieces were born at night, and behind the inspiration is the excellent light sensitivity of the camera. So we will have a camera hehe
name 1 / 1.32 "sensor outsole, combined with the pixel fusion technology brings ultra-high sensitive performance,
creation even in dim light, can shoot a bright, outstanding shadow detail works.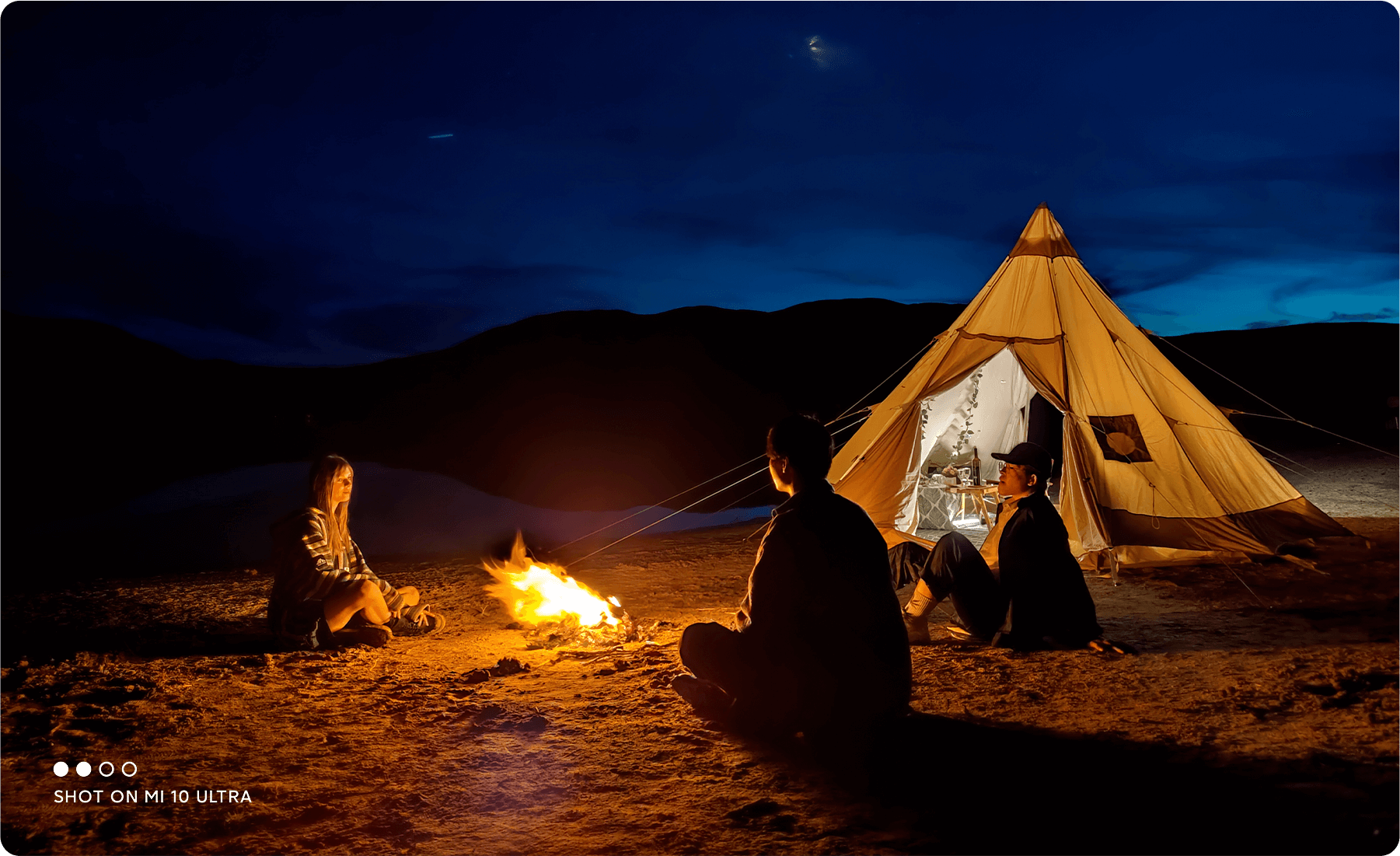 Bright light and dark light, each has its own recipe.
Dual native ISO Fusion super dynamic technology
How to break through the limit of picture quality of taking pictures?
We found the answer from professional cameras. From professional grade camera hardware technology double original ISO, can be in the photo, dark against
light, bright ambient, respectively high and low gain ISO, and the moment you press the shutter, the image carried by the photosensitive member
element level bis ISO synthesis, the final highlight is not exposed, and the dark part has a high dynamic excellent work.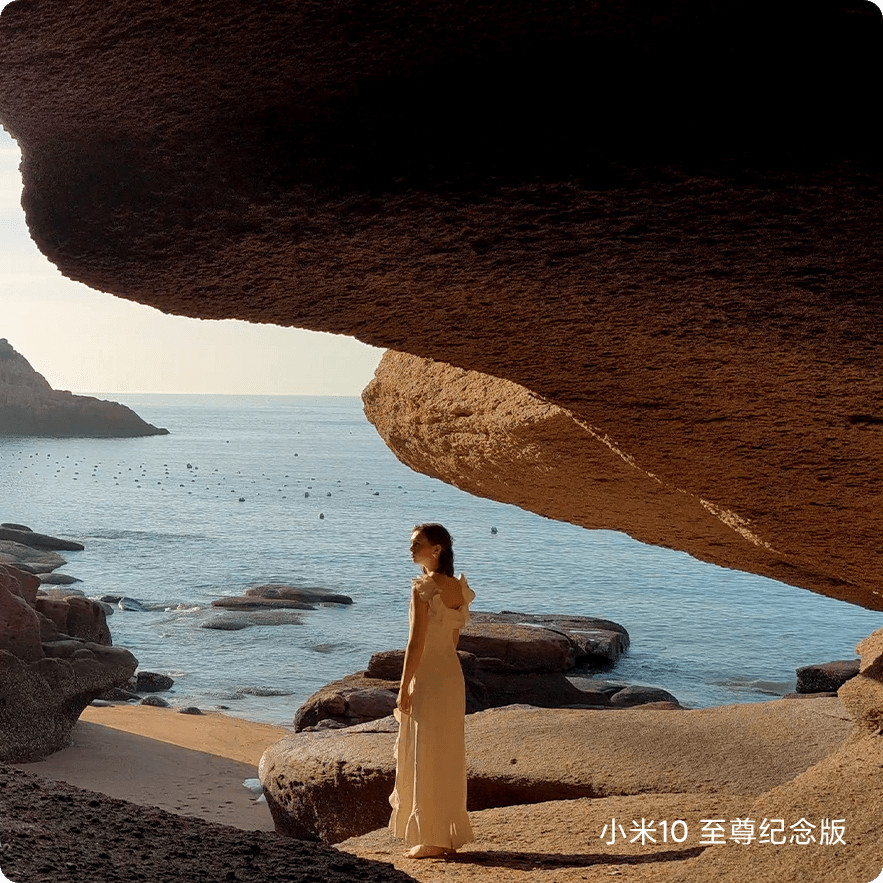 128°Ultra-wide-angle lens
is born for big scenes, one lens contains the world
When shooting vast landscapes, towering tall buildings, and group photos, try an ultra-wide-angle lens. The large field of view of 128°, the viewing range is increased by
4 times, and all of this is easily included. When taking portrait photography, you can also get a more visually impactful picture.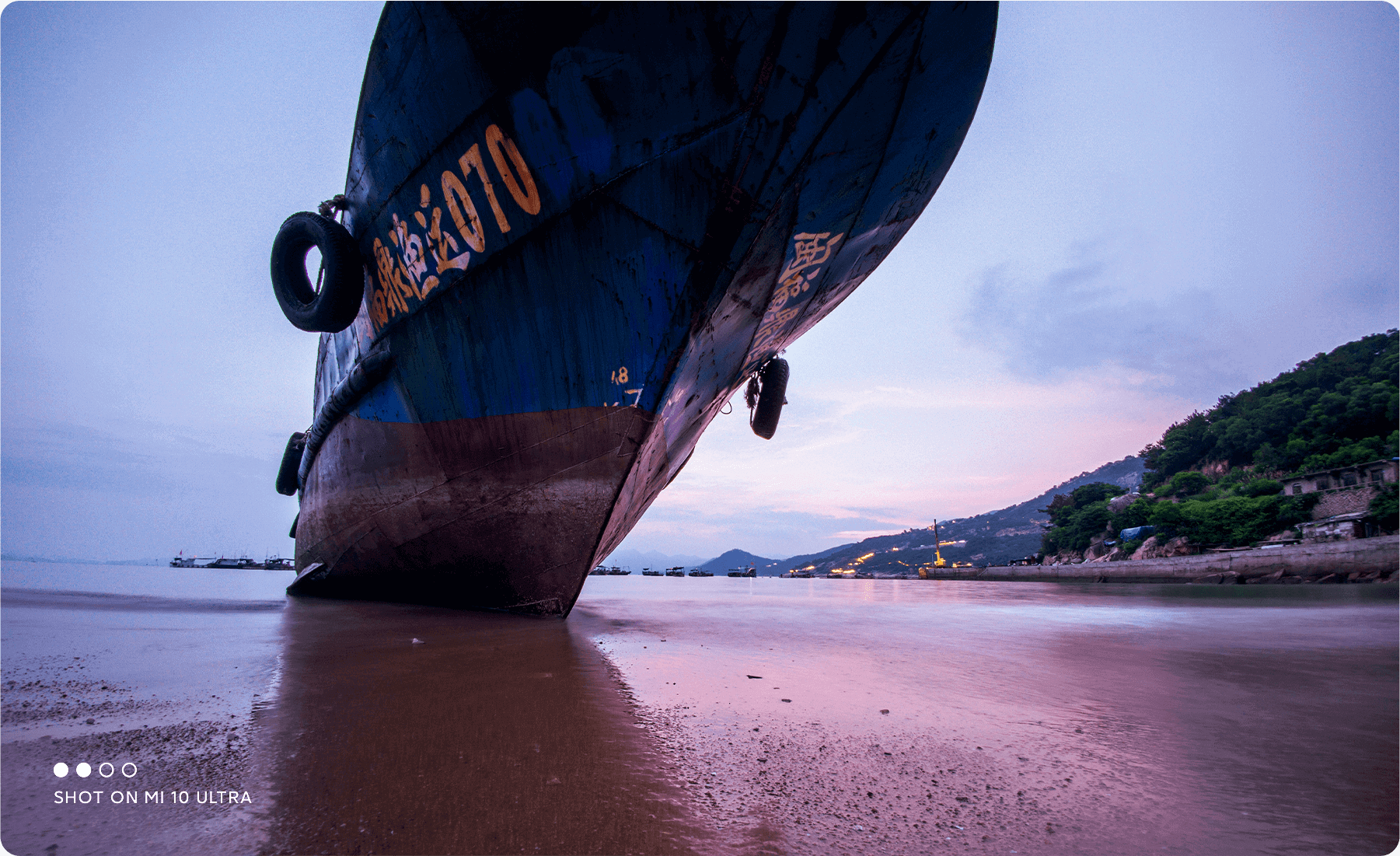 A mobile phone creates wonderful masterpieces
and AI technology inspires creative inspiration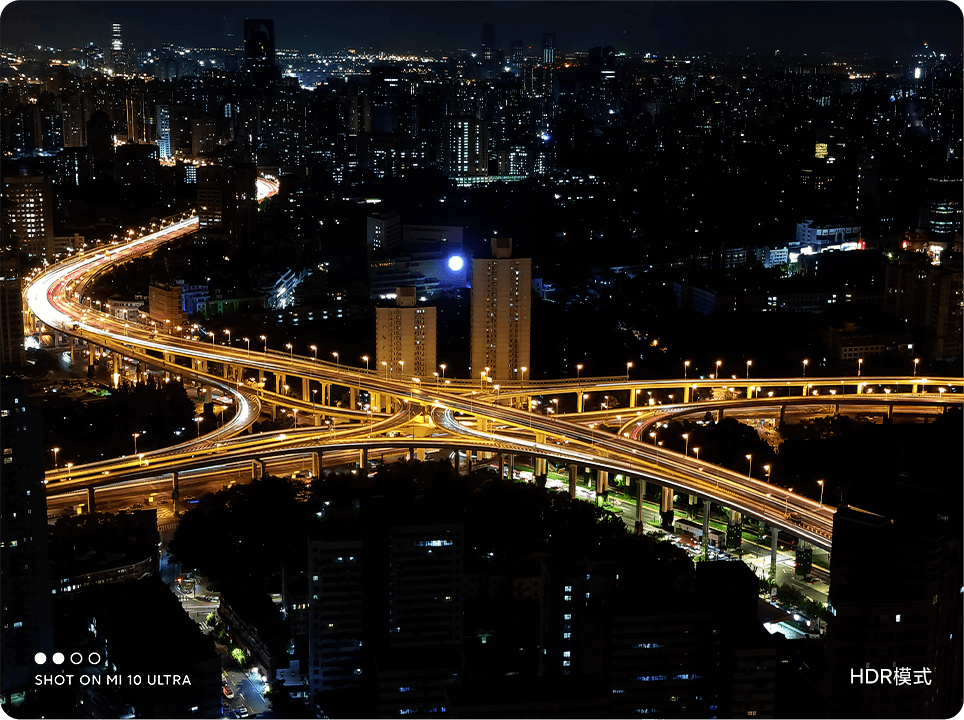 View more creations
Dual 8K movie cameras
support HDR10 recording
Both the main camera and the telephoto lens support 8K video shooting, which can provide fine details with 4 times the resolution of 4K. And supports professional
HDR10 shooting, bringing rich details up to 10bit color depth. At the same time, LOG mode has been added so that you can edit and debug later,
and seamlessly connect with professional post software. There is also a 2.35:1 movie frame, and movie filters allow you to freely express your creativity.
The director is in place, and multiple shots can be taken at the same
time.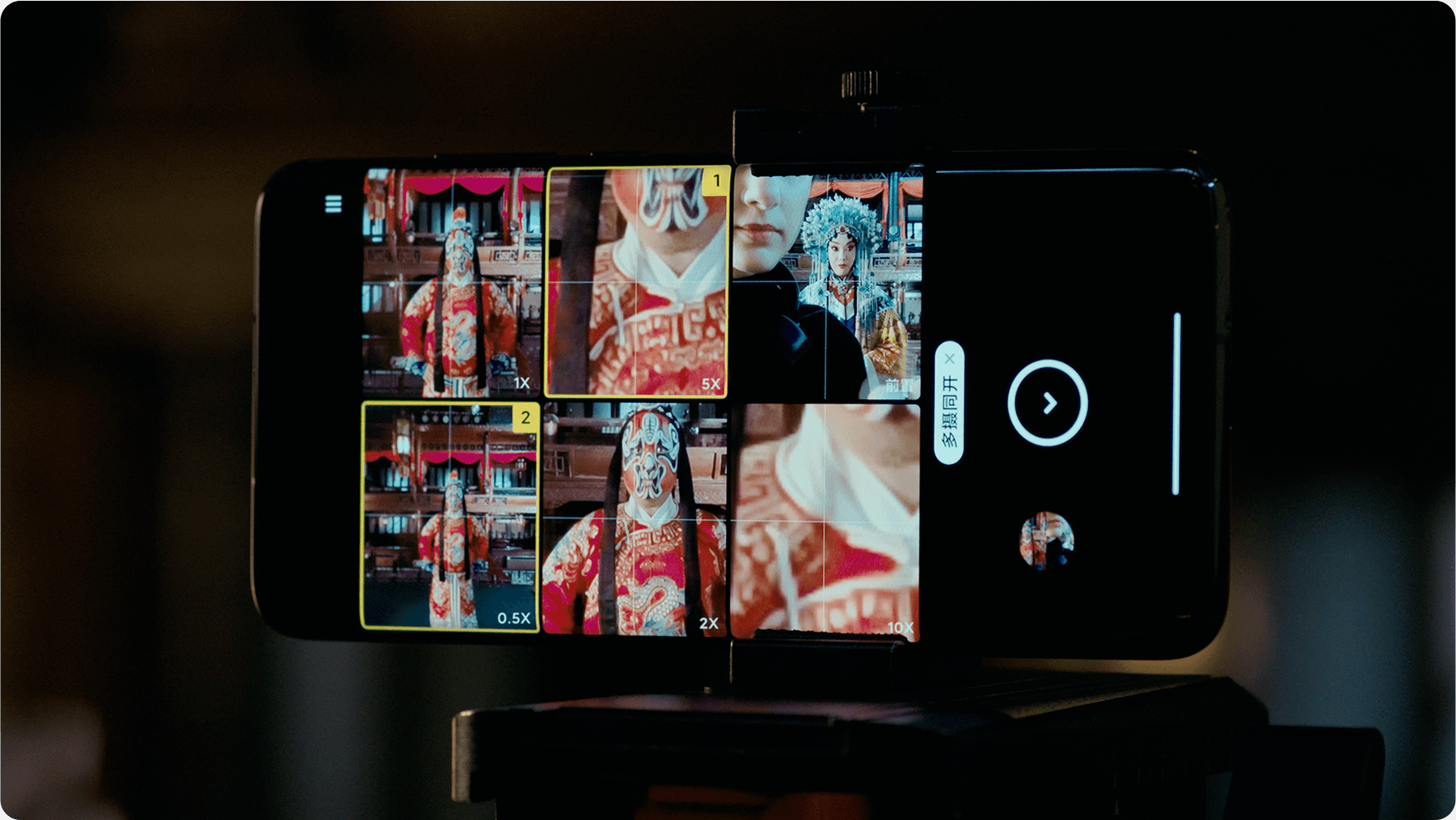 View dual 8K creation
120Hz high refresh rate
1 billion color professional screen
120Hz screen refresh rate, up to 120 frames per second, making the look and feel extremely smooth and delicate. Up to one billion 10bit color screen
screen, 8bit color compared to the number of lifting 64 times, the movie you are watching, photographing photography large, ultra-high standards are presented.

10bit screen, 1.07 billion colors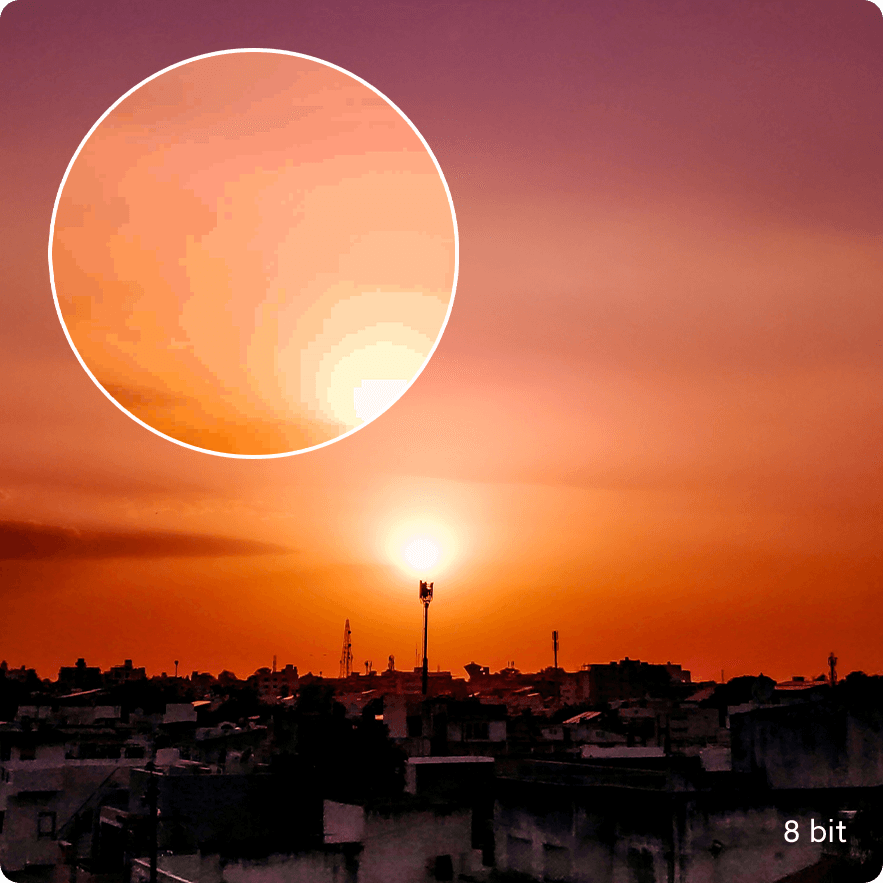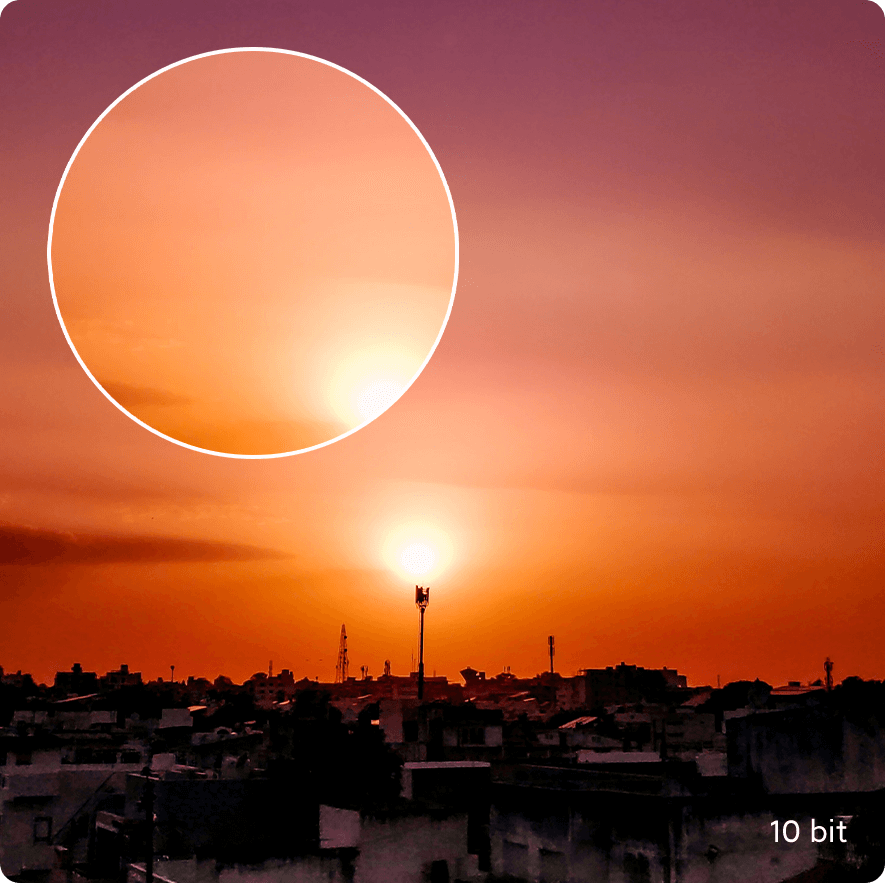 The picture shows the effect
All aspects, full of professional qualities
Delta E <1

JNCD <0.63

1120nit


Better viewing experience under peak brightness sunlight

5000000:1

Contrast
black and white display effect

HDR10+

Higher dynamic display

240Hz sampling rate

Every touch is more sensitive

4096-level brightness adjustment

Front and rear dual photosensitive units

Eye protection screen

TÜV Rheinland Low Blue Light Certification

MEMC dynamic compensation

Make the video more smoothly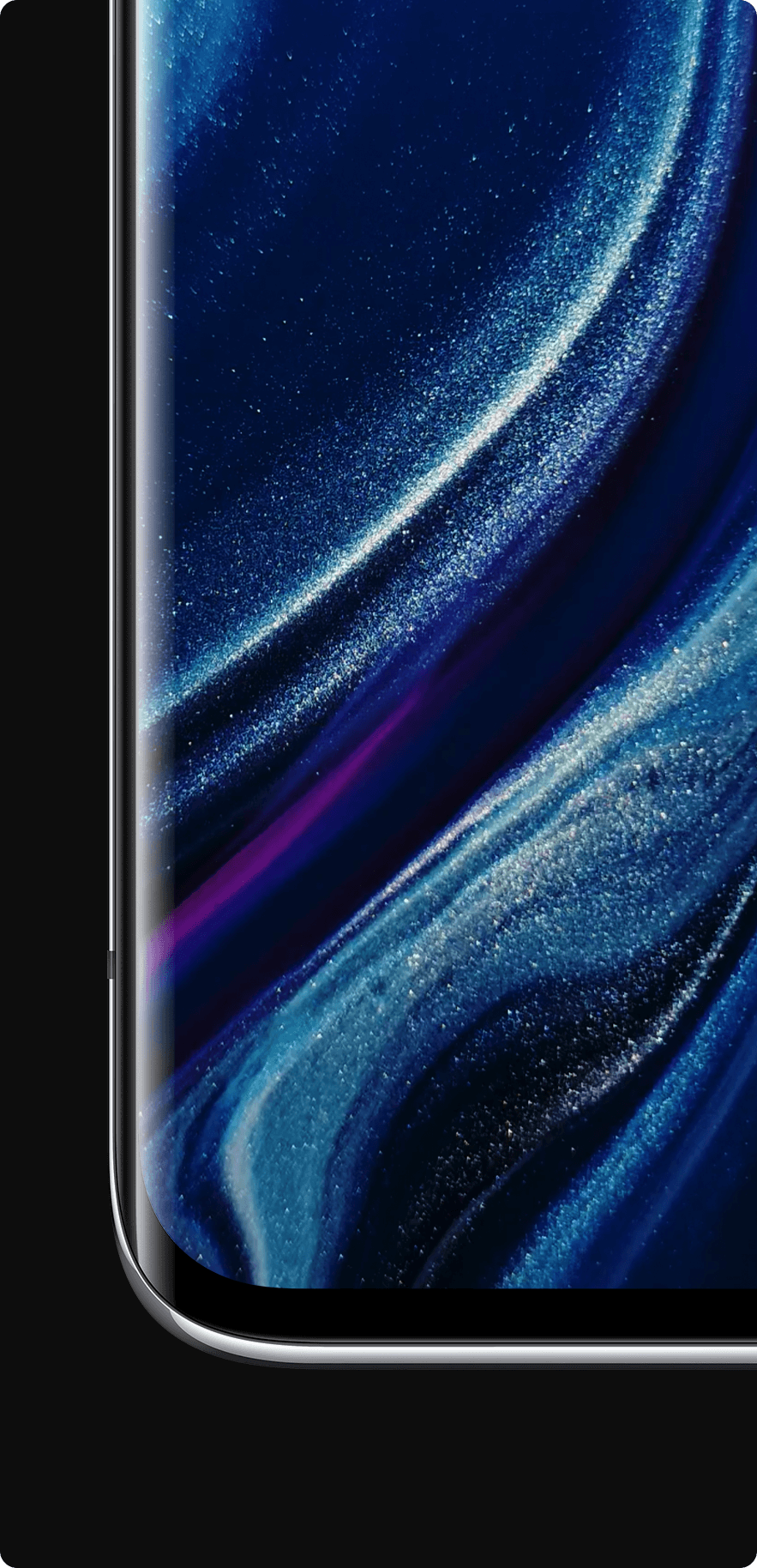 Xiaomi Mijiao Technology
charges 100% in 23 minutes
The 120W second charging technology of the Mi 10 Extreme Commemorative Edition pushes the charging technology to the extreme. The 4500mAh* battery can be charged to 100% in just 23 minutes. It can charge 41% in 5 minutes, and the time of listening to 2 music or drinking a cup of coffee can make the phone full of energy!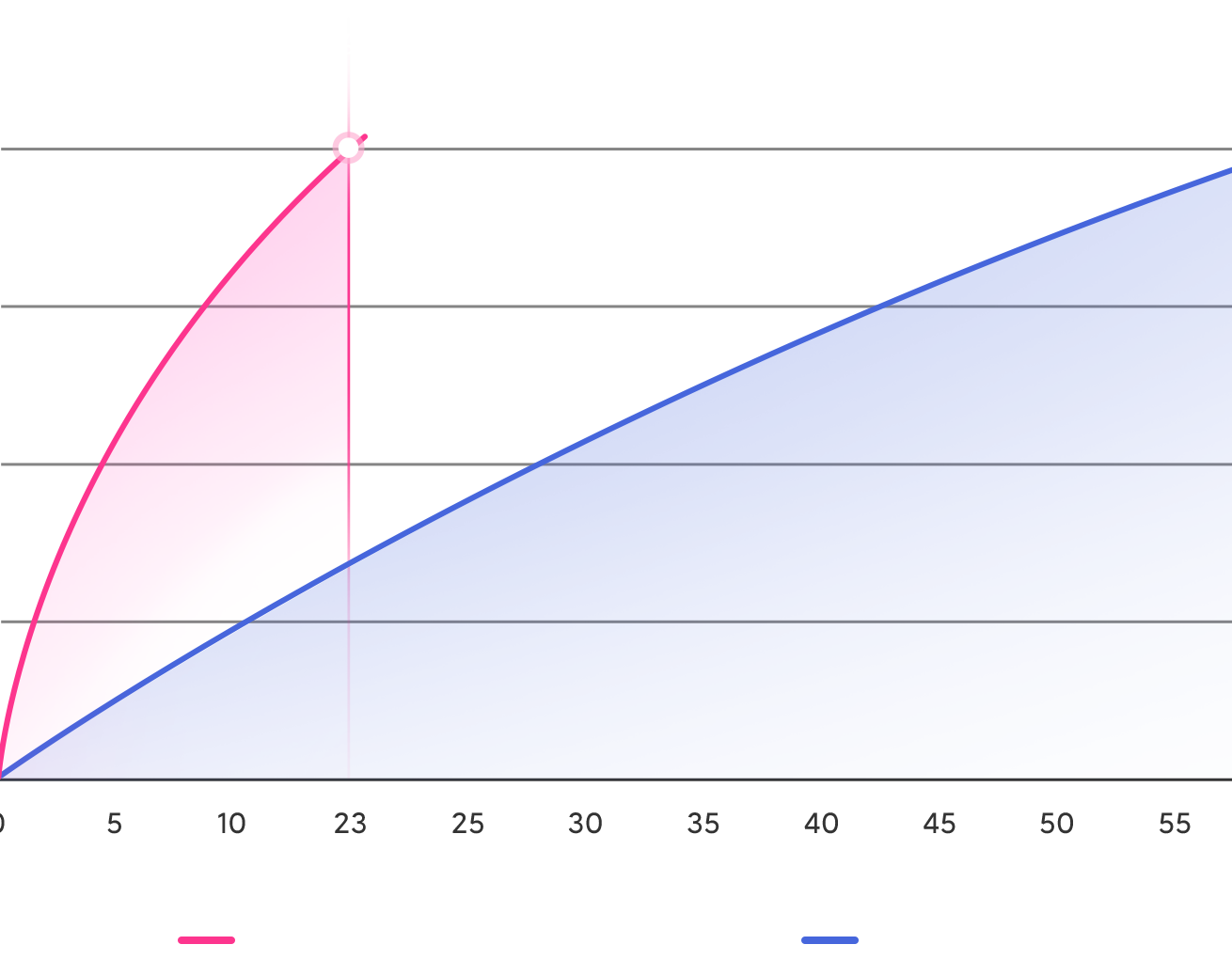 *Consists of two 2250mAh (typ) graphene-based butterfly batteries
*Charging data comes from Xiaomi Lab, specific data is subject to actual usage
50W wireless second charging,
as always, breaking new results,
40 minutes charging 100%
*Requires a 55W vertical air-cooled wireless charger. The charging animation will be upgraded later by OTA.
*Charging data comes from Xiaomi Lab, specific data is subject to actual usage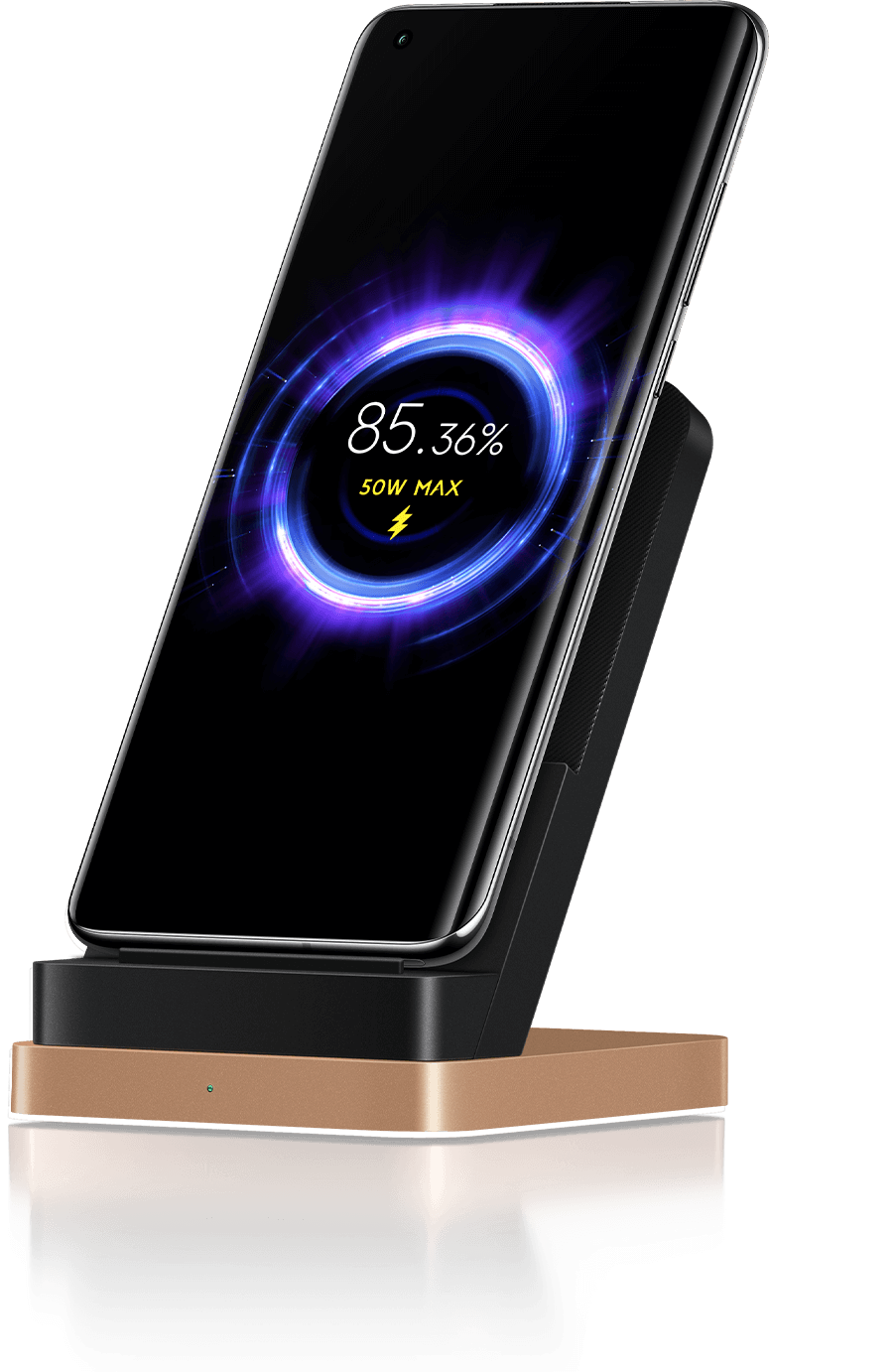 The powerful performance of the
flagship Snapdragon 865 processor set
a new record, running 660,000 points
Up to 16GB+512GB large capacity optional
Xiao Ai 3.0,
your personal assistant has
new skills
Proactive suggestion
The AI ​​assistants around you actively learn your living habits and
provide smart reminders.
Face-to-face interpretation
Support voice, text and photo translation. Face-to-face simultaneous interpreting can even
speak and translate, and travel abroad and business conversations are super fast and convenient.
*This feature will be upgraded before September 2020
Xiaomi smart life
phone is the control center of the home
Your home is controlled by you, you can always pick up the phone to control home smart devices, such as opening the curtains, turn off the lights, air conditioning, sweeping
to sweep a series of robot operation room and so on. With the new Xiaomi Mixiang function, the mobile phone gently touches the speaker, and the
music being played is instantly played by the speaker. It can even transfer an ongoing video call to the TV. All this is for you
to enjoy life more efficiently and intelligently.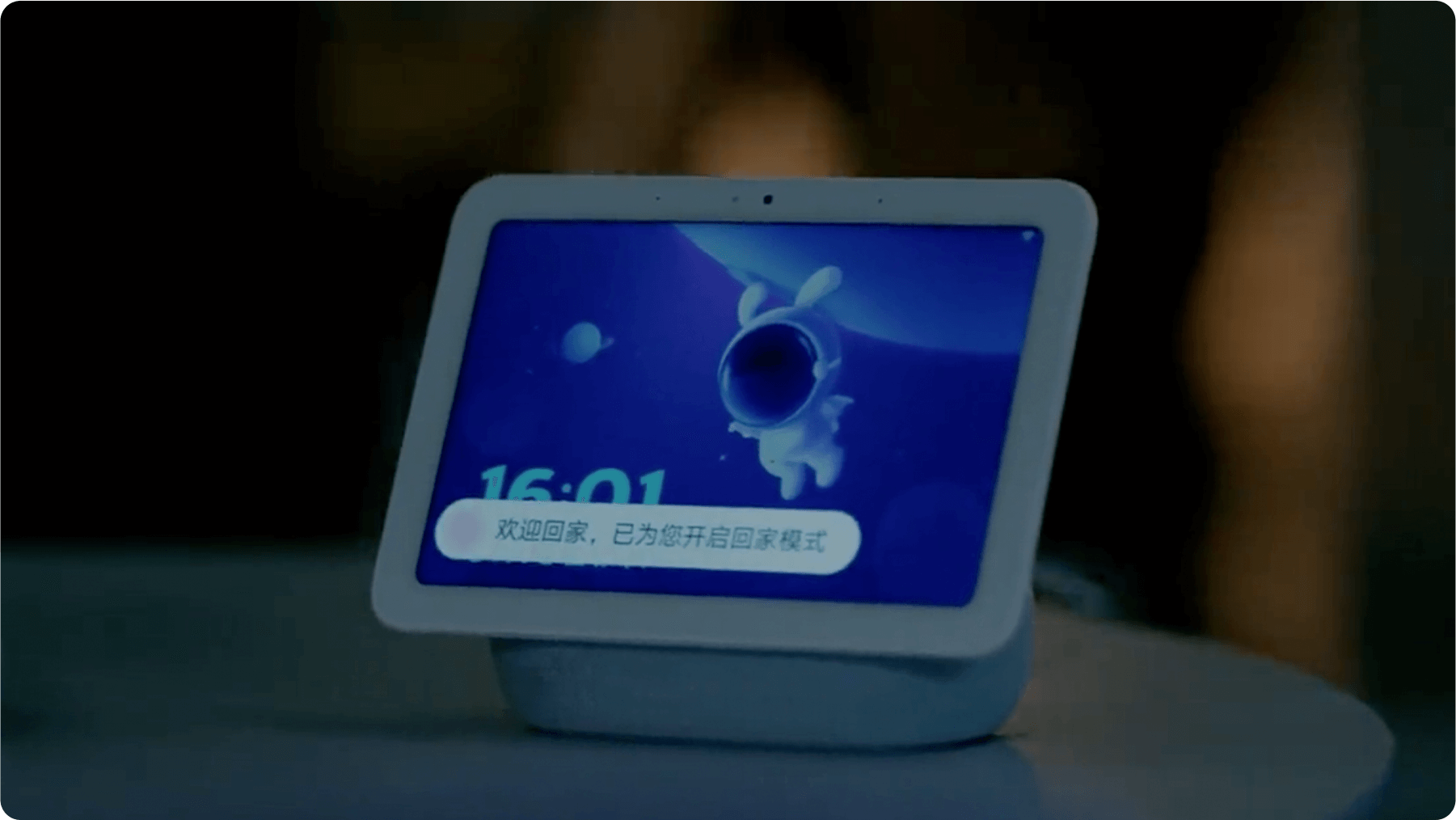 Mi 10 Extreme Commemorative Edition is
built by Xiaomi Smart Factory
Innovative work, every step is innovative.
The Xiaomi Smart Factory itself is a masterpiece of Xiaomi`s technological innovation and a large laboratory for Xiaomi`s high-tech production technology. Here,
highly automated production lines, AI robots, big data and other cutting-edge technologies are precisely coordinated to
operate efficiently even in a light-off environment . The Mi 10 Extreme Commemorative Edition, this ten-year gift, will help you to move forward with a stronger and more advanced performance.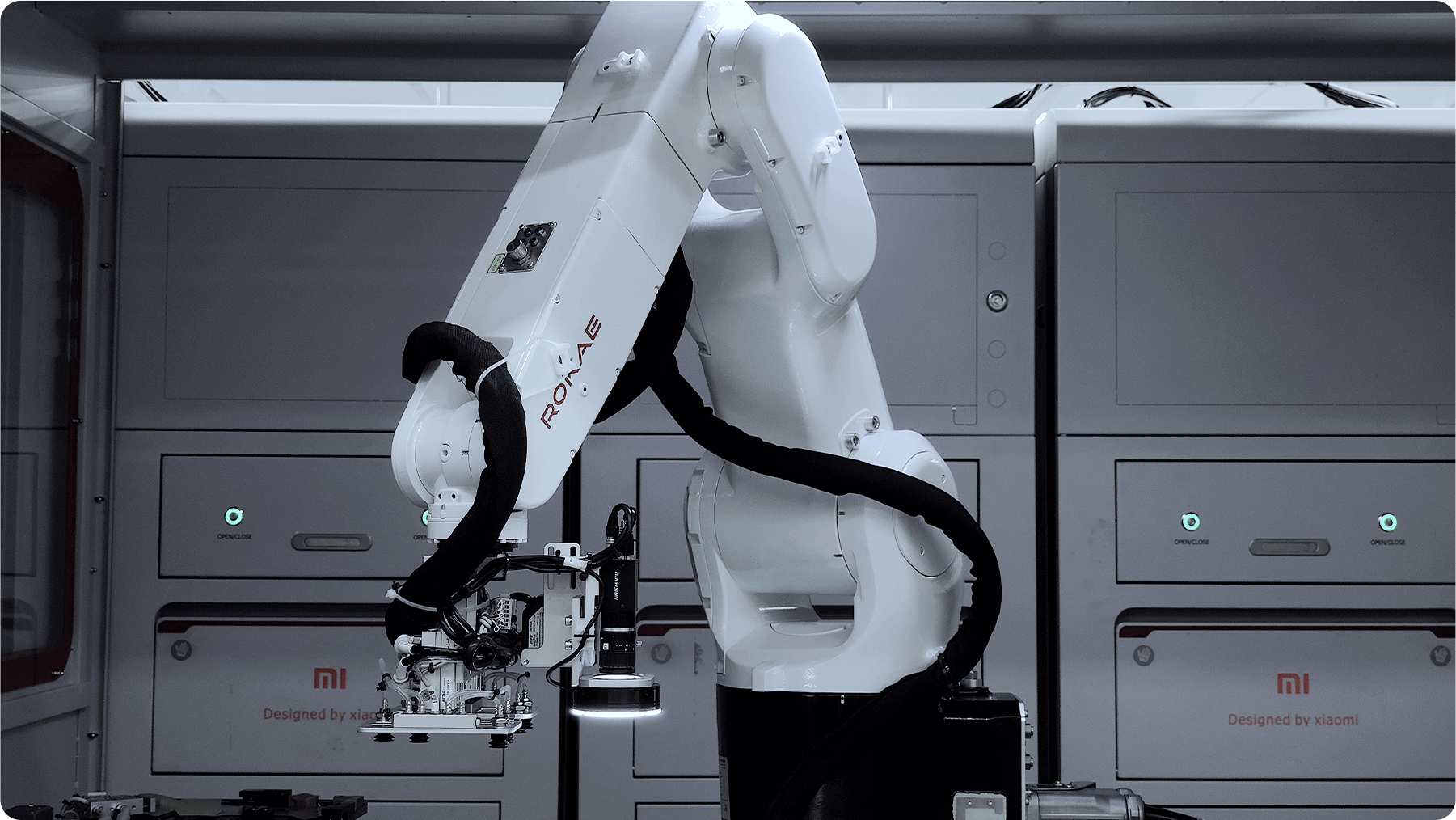 processor
Snapdragon 865

CPU architecture process: Kryo 585 architecture, 7nm FFP process;
CPU frequency: eight-core processor, the highest frequency can reach: 2.84GHZ
GPU: Adreno 650 graphics processor, the highest frequency can reach 587MHz
AIE: the fifth generation of AI engine
Memory and capacity
16GB + 512GB
Highest optional
| | |
| --- | --- |
| 8GB + 128GB | 8GB + 256GB |
| 12GB + 256GB | 16GB + 512GB |
LPDDR5 high-speed memory UFS 3.1 high-speed storage
*The actual usable capacity will be reduced and different due to many factors: because the operating system occupies part of the memory (RAM), the actual usable space is less than the
identified memory capacity; because the installed operating system and pre-installed programs occupy part of the flash memory (ROM) ), the actual available storage space is less than the identified flash memory capacity.
Screen and fingerprint
6.67″ AMOLED
120Hz refresh rate丨10bit 1.07 billion color professional screen

240Hz sampling rate
resolution of 2340 x 1080 FHD +
screen brightness 800nit (HBM) / 1120nit (peak brightness)
Contrast 5,000,000: 1
support HDR10 + high dynamic range image display
support for sun screen 3.0 | classic model eye | eye paper mode (mode Tint , black and white mode) | color temperature adjustment | advanced mode | primary color screen
TÜV Rheinland certified low blue
Corning 5th generation of gorilla glass (glass cover)
thin screen fingerprint recognition
Rear camera
120x ultra-telephoto low light level camera
48MP ultra-clear main camera

1/1.32″ ultra-large sensor, 2.4μm 4-in-1 ultra-large pixels, OIS optical image stabilization, f/1.85 ultra-large aperture, 8P lens,
dual native ISO Fusion ultra-dynamic technology, to achieve hardware-level HDR video

48 million ultra-telephoto lens

Equivalent 120mm focal length, equivalent 10x optical zoom, maximum 120x digital zoom*, OIS optical image stabilization, f/4.1 aperture

12 million people like lens

Equivalent 50mm focal length, 2x optical zoom, 1.4μm large pixels, 2PD dual-core focus, f/2.0 aperture

20 million ultra wide-angle lens

Equivalent 12mm focal length, 128° super wide angle, f/2.2 aperture
Rear camera support
48MP Ultra Clear丨AI Camera丨Super Night Scene 2.0丨Document Mode丨Movie Mode丨ID Card Photocopying Mode (AI camera needs to be turned on)丨Mimoji Snapshot丨Portrait clone丨4K video shooting丨VLOG video丨Voice subtitles丨Sports follow-up丨Time-lapse photography丨multiple shots at the same time丨video filter丨video beauty丨video super anti-shake丨960fps slow-motion shooting丨macro video shooting丨short video recording丨portrait mode background blur丨panoramic mode丨professional mode丨dynamic photo丨Timed continuous shooting丨Voice control camera丨AI watermark丨Long exposure丨Telephoto viewfinder丨Countdown camera丨Level meter丨Continuous shooting mode丨Facial recognition丨HDR丨AI beauty丨baby beauty丨AI smart slimming丨ultra wide-angle edge distortion correction丨Face correction for group photos丨Custom watermark丨Blurred portrait adjustment丨Dynamic light spots丨AI movie light effects丨AI super-resolution photography丨Super Moon
Rear video shooting frame rate
| | |
| --- | --- |
| 8K | 24fps |
| 4K | 30fps / 60fps |
| 1080p | 30fps / 60fps |
| 720p | 30fps |
Slow motion frame rate of rear video
| | |
| --- | --- |
| 1080P | 120fps / 240fps / 960fps |
| 720P | 120fps / 240fps / 960fps |
Front camera
20 million ultra-clear front camera
Front EIS electronic image stabilization
Front camera photo support
AI Camera丨Voice Subtitles丨Mimoji Shooting丨Video Filters丨Video Beauty丨Movie Mode丨Front Slow Motion丨Front Night Scene丨Portrait Mode|3D ​​Beauty Model丨Front Panorama丨AI Watermark丨Timed Continuous Shooting丨Voice-activated camera丨Photo full-screen frame丨Gesture camera丨Front HDR丨Front-screen fill light丨Countdown photo丨Fantasy eye light丨AI smart beauty|baby beauty丨AI micro plastic surgery丨AI nude makeup beauty丨AI movie light effects
Front video shooting frame rate
Front video slow motion frame rate
Charging and battery
Equivalent to 4500mAh (typ) / 4360mAh (min)
2 * 2250mAh (typ) bis battery string butterfly design, graphene-based lithium-ion battery is not removable
charging mode: 120W MAX second charge cable, 50W MAX wireless second charge, 10W reverse charge wireless
charger: standard wired charger 120W
charging protocol: phone support QC5, charger support QC4 + / PD3.0 fast charge protocol and backward compatible
charging Interface: USB Type-C double-sided charging port
TÜV Rheinland safety fast charge 3.0 authentication
Network and standard
SA/NSA Dual Mode丨Dual SIM丨Full Netcom 6.0
Supports dual-cards and unlimited operators, the main card can be 5G, and the secondary card is 4G on the network①
Support dual Nano-SIM card slots
Support mobile 5G / 4G+ / 4G / 2G, China Unicom 5G / 4G+ / 4G / 3G / 2G, Telecom 5G / 4G+ / 4G / 3G / 2G
②Support dual card VoLTE HD voice ③
Note①: Whether to support 5G depends on the local operator`s network; when two telecom cards are used, the secondary card can only be registered on the telecom VoLTE network,
if the secondary card or the local network does not support telecom VoLTE services, it cannot be used;
Note②: not supported TD-SCDMA standard;
Note ③: Support VoLTE services of China Mobile, China Unicom, and China Telecom. The actual usage depends on the operator`s local network and service deployment.
Support frequency band
5G: n1 / n3 / n41 / n78 / n79
Note: The actual network and frequency band usage depends on the deployment of local operators, n1 and n3 need to be supported by the operator through software upgrades after release.
4G: FDD-LTE: B1 / B2 / B3 / B4 / B5 / B7 / B8 / B12 / B17
TDD-LTE: B34 / B38 / B39 / B40 / B41
Note: LTE B41 (2496-2690 194MHz)
3G: WCDMA: B1 / B2 / B4/ B5 / B8
EVDO: BC0
2G: GSM: B2 / B3 / B5 / B8
CDMA: BC0
supports 4×4 MIMO antenna technology | HPUE | HO RxD
Wireless connections
WLAN protocol: Wi-Fi 6, Wi-Fi 5, Wi-Fi 4 and 802.11a/b/g
WLAN frequency: 2.4G Wi-Fi | 5G Wi-Fi
supports 2x2 MIMO, 8x8 Sounding for MU-MIMO, Wi- fi Direct, Miracast, 2.4G, 5G dual concurrent
Bluetooth: Bluetooth 5.1
support AAC / LDAC / LHDC
Multifunctional NFC
After the Mi Wallet APP is opened, you can use traffic card, Mi Pay, door card, eID*, electronic car key* and other functions by double-clicking the power button.
·Transport card: support 300+ cities* across the country, support 37 bus cards* transfer cards, support free old card transfer to new machine and simultaneous transfer of card balance.
(Please look for the "traffic union" logo on the credit card terminal when using it. The specific available range and ride discounts are subject to the announcements by the local government and operating companies.)
·Mi Pay: Support 119 banks*, online payment, offline payment, UnionPay QR code, UnionPay card payment, UnionPay one-touch payment.
· Door card: door card simulation, Mijia smart door lock, virtual door card, custom blank card. (Only unencrypted door cards with a frequency band of 13.56 MHz can be simulated. Bank cards with door card functions and door cards with functions such as stored value consumption and bus consumption cannot be simulated temporarily. Even if the simulation is successful, these cards are not Possess functions such as banking and public transportation;)
·Smart card selection: Smart switch between door card and traffic card.
* The number of cities supported, city names, banks, number of cards, eID partner hotels list, electronic car key partner models, etc., are subject to actual conditions. For more information, please follow the WeChat official account of "Mi Wallet".
physical dimension
Height: 162.38mm
Width: 75.04mm
Thickness: 9.45mm
Weight: 221.8g
double-sided glass + metal middle frame
*The above data is the test data of one meter laboratory. The actual results may vary slightly according to different measurement methods in the industry.
Navigation and positioning
Dual-frequency GNSS:
Beidou: B1I+B2a 丨GPS: L1+L5 丨Galileo: E1+E5a 丨GLONASS: G1 丨QZSS: L1+L5
AGPS assisted positioning丨Data network positioning丨Wi-Fi network positioning
Music player
MP3, FLAC, APE, AAC, OGG, WAV, WMA, AMR-NB/AMR-WB
Hi-Res Audio certification (high-resolution audio), rice sound
Video playback
MP4, MKV, AVI, WMV, WEBM, 3GP, ASF, MOV, TS
support high dynamic range display when playing HDR10 video content
sensor
Ultrasonic distance sensor | Under-screen ambient light sensor | Dual acceleration sensor | Dual gyroscope | Electronic compass丨Hall sensor
Linear motor|Infrared remote control|Barometer丨Back light (color temperature) sensor丨Laser focus sensor
operating system
MIUI 12 is
based on Android 10
packing list
Mobile phone host / power adapter / USB Type-C data cable / Type-C to Audio adapter cable / mobile phone case / pin / manual (including three packs of certificates)
Description:
*In terms of memory and capacity, the actual available capacity will be reduced and different due to many factors: due to the operating system running occupies part of the memory (RAM), the actual available space is less than the identified memory capacity; due to the installation of the operating system and pre-installed programs occupy Some flash memory (ROM), the actual available storage space is less than the capacity of the identified flash memory.
*The default zoom output is 12 million pixels, 5x optical zoom can support 48 million ultra-clear mode
*The screen diagrams and product description display diagrams provided on this website are all reference diagrams, and the actual situation is subject to the actual product.
*Product pictures, models, data, functions, performance, specifications, user interfaces, and other product information are for reference only. Xiaomi may improve the above content. For specific information, please refer to the actual product and product manual. Unless otherwise specified, the data involved in this website are the results of Xiaomi`s internal testing, and the comparisons involved are all compared with Xiaomi products.
*The general mobile phones compared on the page are Xiaomi`s own mobile phones. The product site does not specifically point out that it is provided by our laboratory data, design technical parameters and suppliers. The actual data of the whole site will be slightly different due to different test software versions, specific test environments, and specific versions. The structure pictures displayed on the whole site are all functional schematic diagrams, not the absolute actual structure, and the actual product shall prevail.
No customer reviews for the moment.
Questions
(10)
From
Jolynn Ong
|
2020-12-19 14:54:58
Hi
The xiaomi mi 10 ultra shipping from which country?
administrator
Country from where we are shipping from is provided at "more info" tab. In this case is China

From
Jolynn Ong
|
2020-12-19 14:54:57
Hi
The xiaomi mi 10 ultra shipping from which country?
administrator
Country from where we are shipping from is provided at "more info" tab. In this case is China

From
Ren
|
2020-12-06 16:57:26
Se paga impuestos para España ?
administrator
Estimado, el precio del producto no incluye los impuestos de su país. Puede solicitarnos una declaración de aduana en el proceso de carrito, en el campo "Declaración de Aduana" o en el campo "Comentarios". Pero eso no siempre funciona, es bueno estar preparado para pagar el impuesto de su país cuando llegue el paquete.
From
Marek Wesolowski
|
2020-11-14 22:22:07
Is it available?
administrator
If you can see on the product page cart icon, and can add product to the cart, that means that it's in the stock.

From
Caroline Porchet
|
2020-10-24 14:38:33
Bonjour ce portable est-il compatible avec le réseau français . la notice est-elle en français merci
administrator
Dear, this device is Chinese version. Mi 10 Ultra is kind of limited product, it might not go outside the china, and probably production can stop early. This product probably will not have global rom ever. Anyway, it's fully usable right now with Chinese rom, as it does have English language on it, and installing play services is much more easy than on the old xiaomi devices. It requires only downloading play store, and then you can download freely every google app you want.
To check if this device will work with every frequency of your network, please compare LTE frequencies listed below with the frequencies that your network uses. Those are the frequencies of this device:
5G: Sub6G: n1 / n3 / n41 / n78 / n79
4G: FDD-LTE: B1 / B2 / B3 / B4 / B5 / B7 / B8 / B12 / B17


Only registered user can ask a question.
Login