VIVO X90 Pro Plus + 12GB+256GB Black
| | |
| --- | --- |
| Location: | Asia |
| Possibility to return: | Yes, within 14 days to warehouse in USA / UK or EU |
| Length of warranty | 12 months |
| Warranty Extension: | At promotional terms, up to 24 months (during checkout) |
| Dual Sim | Yes |
| Water resistance | Yes |
| 5G | Yes |
| Processing time for warranty service from | 6 weeks |
| Processing time for warranty repair to | 12 weeks |
Other variants / accessories
Available delivery options:
Keep track of the price drops on this item. Simply enter your email here and we will send you an email alert.
Invalid email
Watch it
You will get $ 6.90 in reward when purchase 1 of this product. The reward can be used to pay for your next orders, or converted into voucher code.
Frequently Asked Questions
Welcome to Bludiode.com
We are mobile electronics marketplace seller since 2014, we offer mostly smartphones, tablets and accessories. Our customers have right to return product locally (USA, UK, EU) and execute warranty up to 24 months. All products sold on our website are coming straight from the producers, are genuine and they are subject to the warranty. To learn more click "About us" in the website footer.
Check also these products available at local stock:
Ribbon cloud scale, 2K E6 ultra-sensing eye protection screen,
IP68 flagship dustproof and waterproof.
Full-focus Zeiss quad camera
Zeiss one-inch T* main camera, handheld starry sky; Zeiss dual-focus portrait lens; Zeiss flare portrait;
64 million periscope telephoto camera.
Dual core flagship
The second-generation Snapdragon 8 mobile platform;
self-developed chip V2; new performance iron triangle.
Powerful performance
Wireless lossless Hi-Fi; large-area ultrasonic fingerprint; 50W wireless flash charging; 8900mm² Twin
Icefield heat dissipation.
OriginOS 3
Smooth intelligent calculation center; memory fusion + 8GB;
super small window multitasking; Jovi scanning.
The rising sun is reborn, and
the beauty is out of the sky.
The source of inspiration is the rising sun, above the ribbon cloud steps, the scene is taken in the mirror, and the view is taken in the frame. Divided by the 0.618 golden skyline, the lens group is included in the "big eyes", which is simplified and more out of the circle. Stainless steel halo design, satin ribbon ornate ceramic texture. Waxy lychee grain leather breaks through the boundaries of texture. Combined with the characteristics of environmental protection, anti-dirty and anti-aging leather materials, it is more worry-free to use.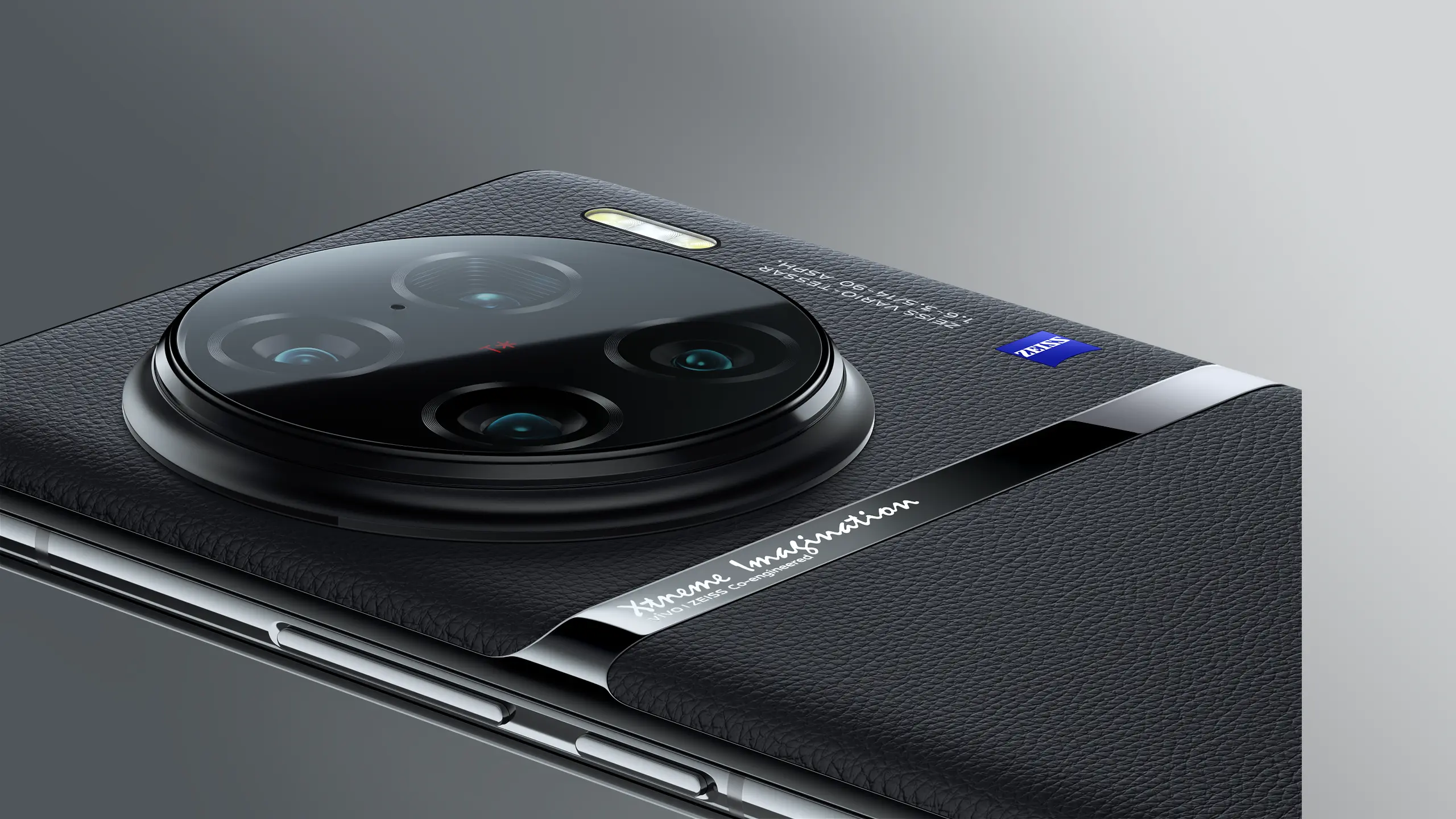 2K E6 Ultra Sensing Eye Protection Screen
Beautiful and exquisite.
The new generation of Samsung AMOLED 2K E6 super-sensing eye protection screen 1 , with 1440Hz PWM dimming and new sleep mode, anti-fatigue brightness adjustment function, cares for your eyes, and the aesthetics is not tired. The newly upgraded E6 luminous material and LTPO4.0 continuously variable speed technology 2 , while achieving the dual peaks of fine screen and brightness, seamlessly realize multi-scene adaptive frequency conversion, making the viewing experience silky and smooth, with lower power consumption and energy saving.
2k resolution
E6 Luminescent material
517 PPI pixel density
1440Hz PWM dimming
1800nit local peak brightness
JNCD≈0.26 Color Deviation
1.07 billion color depth
ΔE≈0.30 Color Calibration
120Hz free refresh rate
8,000,000:1 super high contrast
1200Hz Instantaneous touch sampling rate 2
SGS Color Inclusive Certification
For waterproofing,
never put water.
IP68 flagship dustproof and water-resistant3 , you
can still create with your heart even in heavy rain.
Zeiss four-camera 4 at all focal lengths ,
making it easy to produce movies.
Large aperture 50mm
fixed focus master camera
The world's first IMX758 50 million pixels f/1.6
OIS optical image stabilization
64MP periscope telephoto camera
90mm medium telephoto portrait camera
100X Zeiss ultra-clear zoom
OIS optical image stabilization
Zeiss
1 -inch T* main camera
IMX989 1-inch outsole
50 million pixels
1G+7P lens
f/1.75
OIS optical image stabilization
48 million ultra-low distortion
ultra- wide camera
48 million pixels
114° ultra-wide, ultra-low distortion
dTOF
laser focus sensor
32 million pixels
Zeiss 1-inch T* main camera
ZEISS T* Coating 5 : Effectively reduces stray light and ghosting, and is more pure and clear than ever.
Ultra-high transparency glass lens: ultra-low dispersion, the Abbe number is as high as 81.6.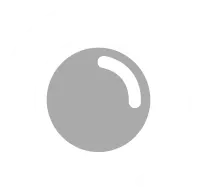 1G+7P lens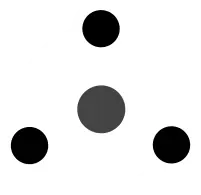 IRCF Pigment Spin Coating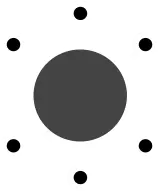 SWC Super Low Reflective Coating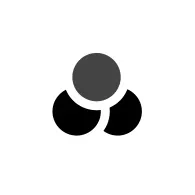 ALC sub-wavelength biomimetic structure coating
IMX989 One inch outsole 6
Ultra-high light transmission, ultra-clear and brilliant.
an inch 6 photosensitive area
f/1.75 super large aperture
3.2 μm 4 in 1 pixel size
77% Compared with X80 Pro sensor, the photosensitive area has been improved
Pickable stars
Handheld star photography without a tripod.
Sky night scene system:
brand new self-developed separate control anti-shake technology 7
AI PD polar night focusing technology,
bionic night sky enhancement algorithm ,
black light night vision
Suspended motion capture,
never miss a wonderful moment.
The one-inch outsole is combined with vivo's self-developed high-speed capture technology, and adopts an ultra-low-latency motion strategy
with a minimum of 30ms 12
, bringing a suspension freeze-frame capability comparable to professional cameras.
It can easily capture wonderful moments even in low light .
A new generation of self-developed chip V2
Entering the era of ultra-high-speed dual-
core synergy
Vivo's self-developed chip V2 has undergone a hardware-level reconstruction and upgrade, with ultra-high-speed collaboration, ultra-high-speed cache, ultra-high energy efficiency ratio, and double-boosted energy efficiency and computing power. Starting from the underlying technology of the chip, the three major sections of the on-chip memory unit, AI computing unit, and image processing unit have been rebuilt.
image processing unit
The new AI ISP low-latency image processing architecture brings three major functions: AI NR noise reduction, HDR, and MEMC frame insertion, which greatly improves the frame insertion of original image information, real-time AI NR noise reduction and HDR tone fusion.
AI computing unit
Built-in near-storage DLA deep learning accelerator, up to 16.3TOPS/W energy efficiency ratio8 .
on-chip memory unit
Equivalent to 45MB of large SRAM cache, its memory throughput rate reaches 1.3 trillion bit/s 8 .
4K super-sensing "night vision device"
Even in the extreme night environment, it can accurately capture low light and easily
record beautiful pictures, which are beyond what the human eye can see.
Beautiful Night Scene Video
The deep combination of the V2 chip and the one-inch outsole displays delicate colors and clear dynamics frame by frame. Between the bright lights and the distant night, it restores the moving night color that is suitable for cold and warm.
Dolby Vision DreamWorks
The X90 Pro+ is also equipped with Dolby Vision 9 , a professional HDR video standard . All aspects of preview, recording, and playback have been upgraded to the Dolby Vision standard. Through the expansion of the color gamut and the ultimate brightness, it is closer to the real contrast and color seen by the human eye, creating a shooting experience and visual feast with ingenuity.
Zeiss Dual Focal Portrait
Lens
50mm
golden portrait focal length
90mm
mid-telephoto humanistic street photography
Taking portraits, as expected Pro
90mm mid-telephoto humanistic street photography
The X90 Pro+ is equipped with a 90mm medium-telephoto lens. The smoothness of the lens itself makes the picture quality more realistic and natural. With the help of Image Matting and hair segmentation algorithm, it achieves precise blurring of portraits, making street shots more impressive.
50mm Golden Portrait Focal Length|Zeiss Lens Bag
Zeiss Flare Portrait
Zeiss Flare Portrait, which simulates Zeiss classic movie lenses, makes the shape of light a unique and vivid part of the picture when capturing the beauty of natural halo, capturing the beauty of characters and emotions in the painting, and the overall atmosphere and tone are full of high-level sense Significantly.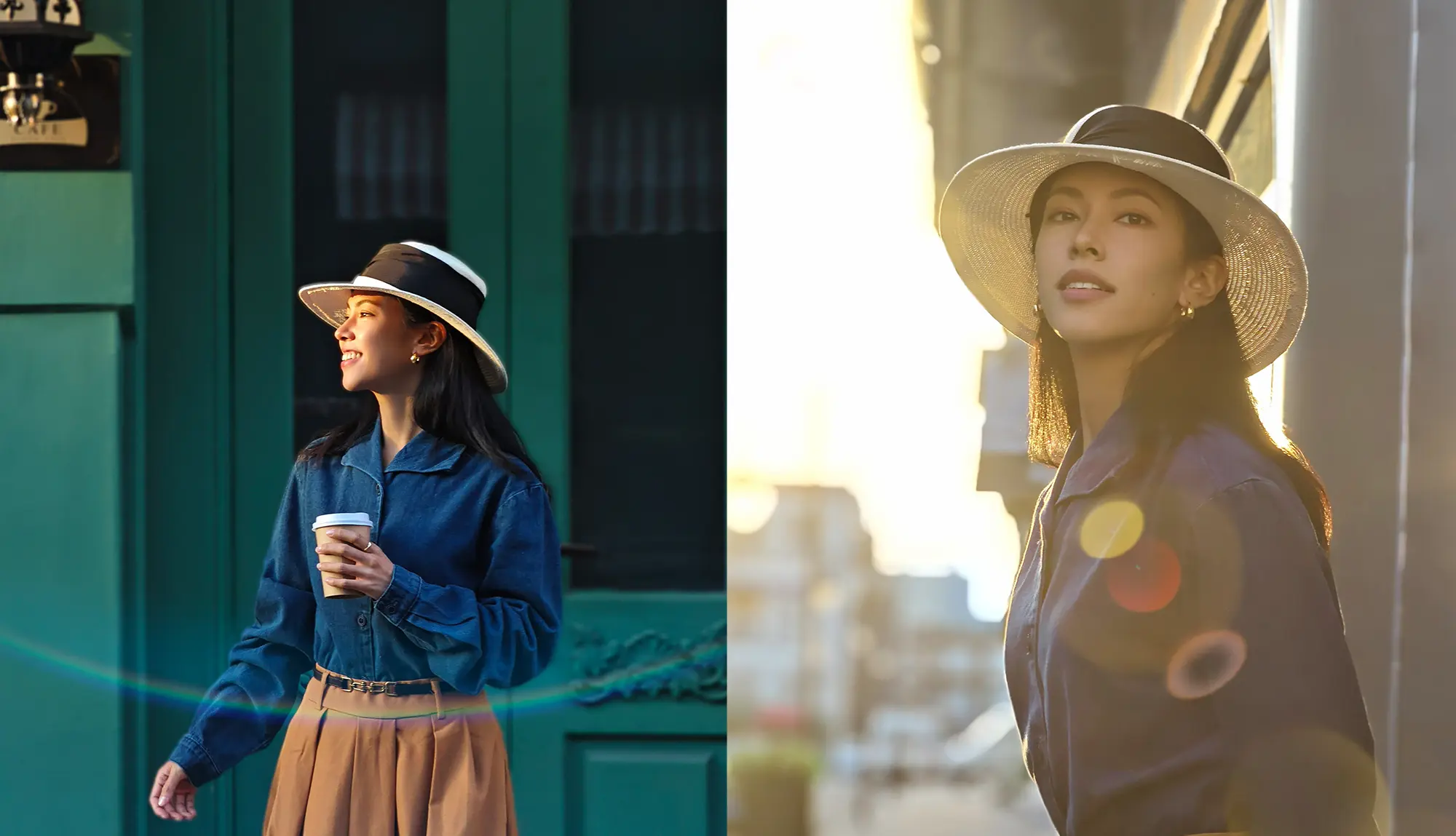 Zeiss Cinematic style bokeh
Zeiss Biotar style bokeh
ZEISS Biotar 1.5/75
Zeiss Planar style bokeh
ZEISS Planar 2.8/80
Zeiss Sonnar style bokeh
ZEISS Sonnar 2.8/180
Zeiss Distagon style bokeh
ZEISS Distagon 2.0/28
100X Zeiss ultra-clear zoom
A hundredfold survey of everything
Vivo Zeiss optical super-resolution algorithm, based on the inverse operation of the deconvolution principle, combined with the lens imaging characteristics to compensate the optical information, restored 35% of the lost definition information, increased the depth computing power by 10 times, and finally improved the definition of the full-focus photos. It makes the telephoto effect closer to optical zoom.
One-click shooting of
professional landscape blockbusters
All X90 series are equipped with Zeiss Landscape and Architecture Mode. Zeiss miniature blur , combining technology and fairy tales, not only can see a different miniature world in the viewfinder. At the same time, Zeiss is endowed with the classic bokeh style, so that you can see the different beauty in familiar life from different perspectives. Zeiss Depth of Field Expansion , which can shoot a 24 times expanded depth of field effect with one click. Zeiss horizon correction can shoot horizontal and vertical towering buildings.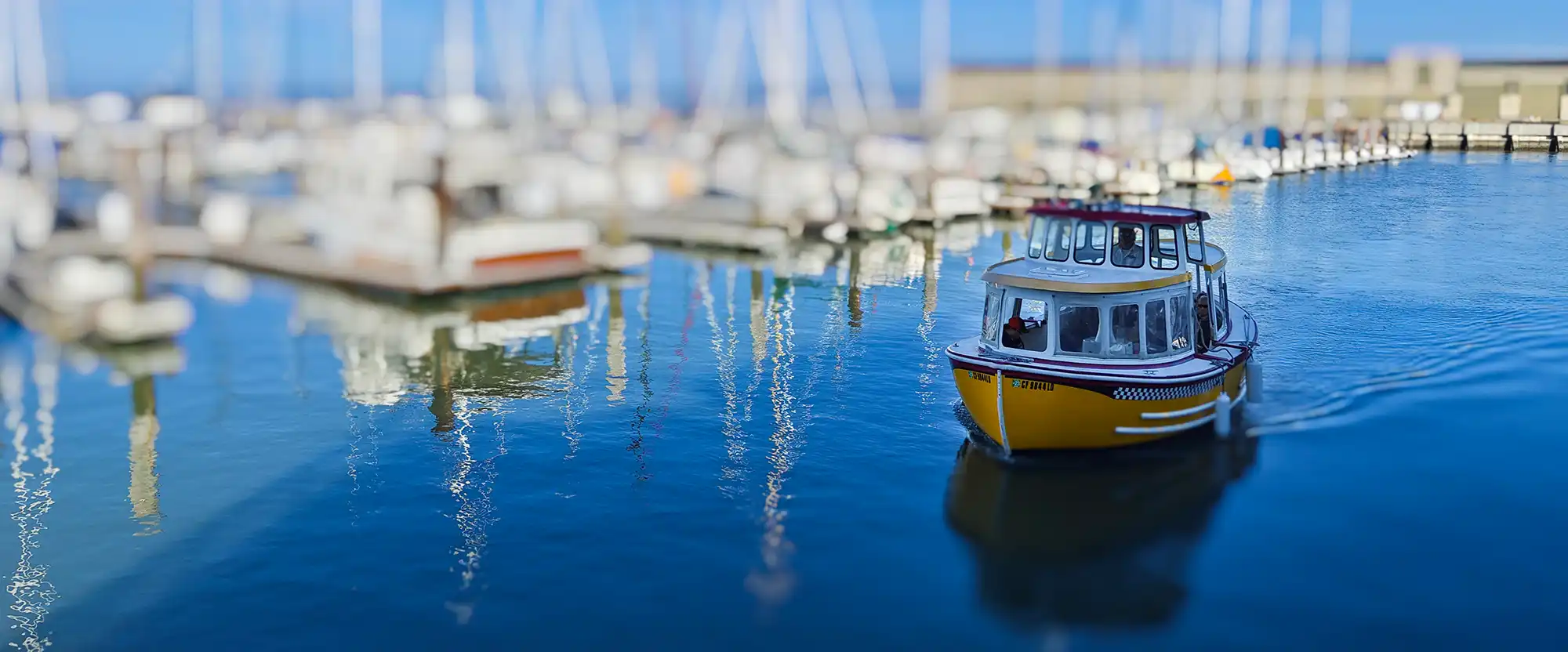 Zeiss horizon correction
Two choices of professional colors
Vivo Vivid Color|Zeiss Natural Color 2.0
Vivo has formed two sets of independent color systems based on the self-developed color restoration engine. Vivid Vivo's bright colors and Zeiss's natural colors, which are continuously optimized with Zeiss, have more realistic color performance, and the hue offset ΔE
10
is precisely optimized to achieve The industry-leading level, combined with the professional optimization of the tone, further improves the color accuracy and restores what the human eye sees.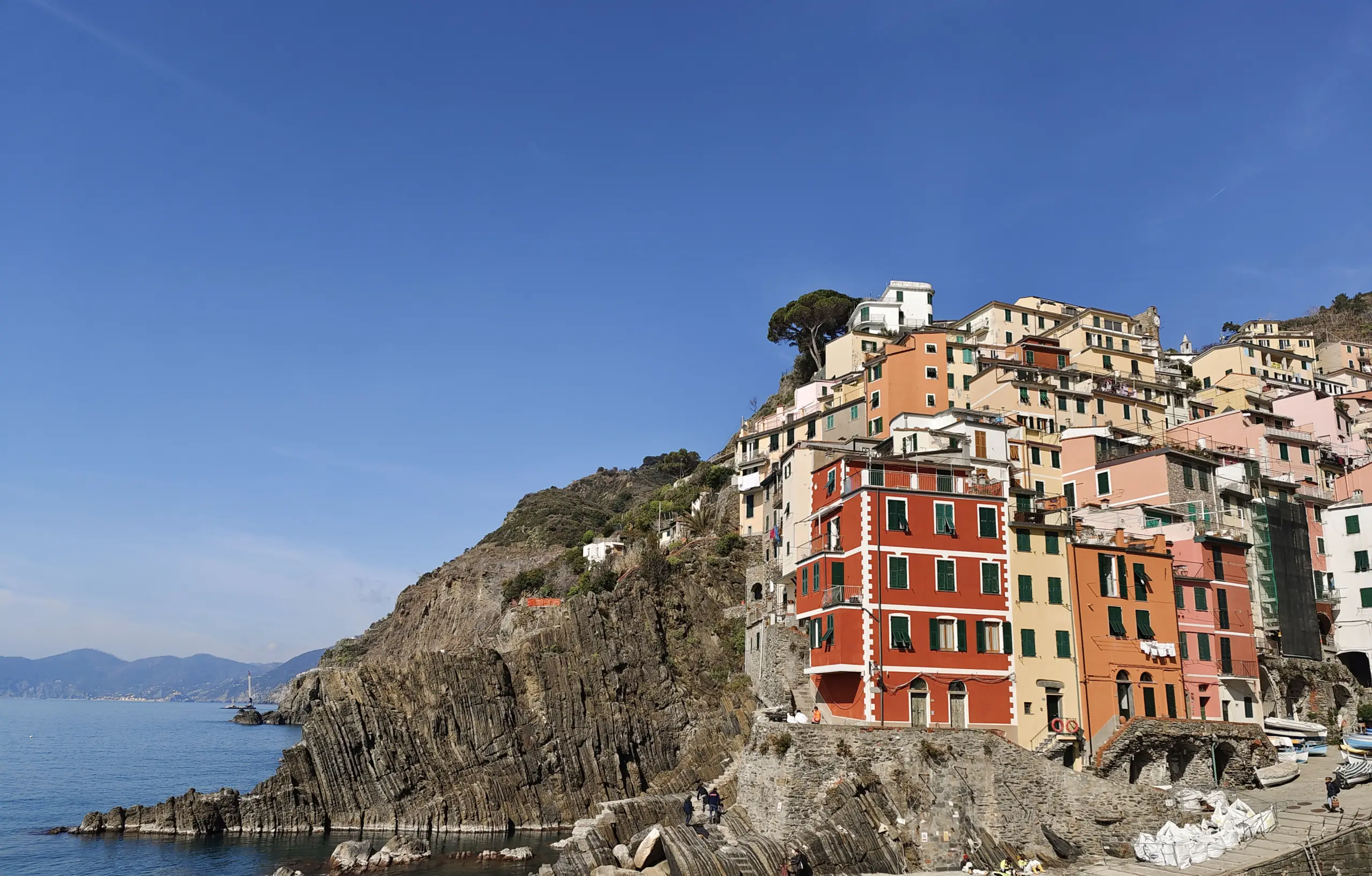 Zeiss Natural Color 2.0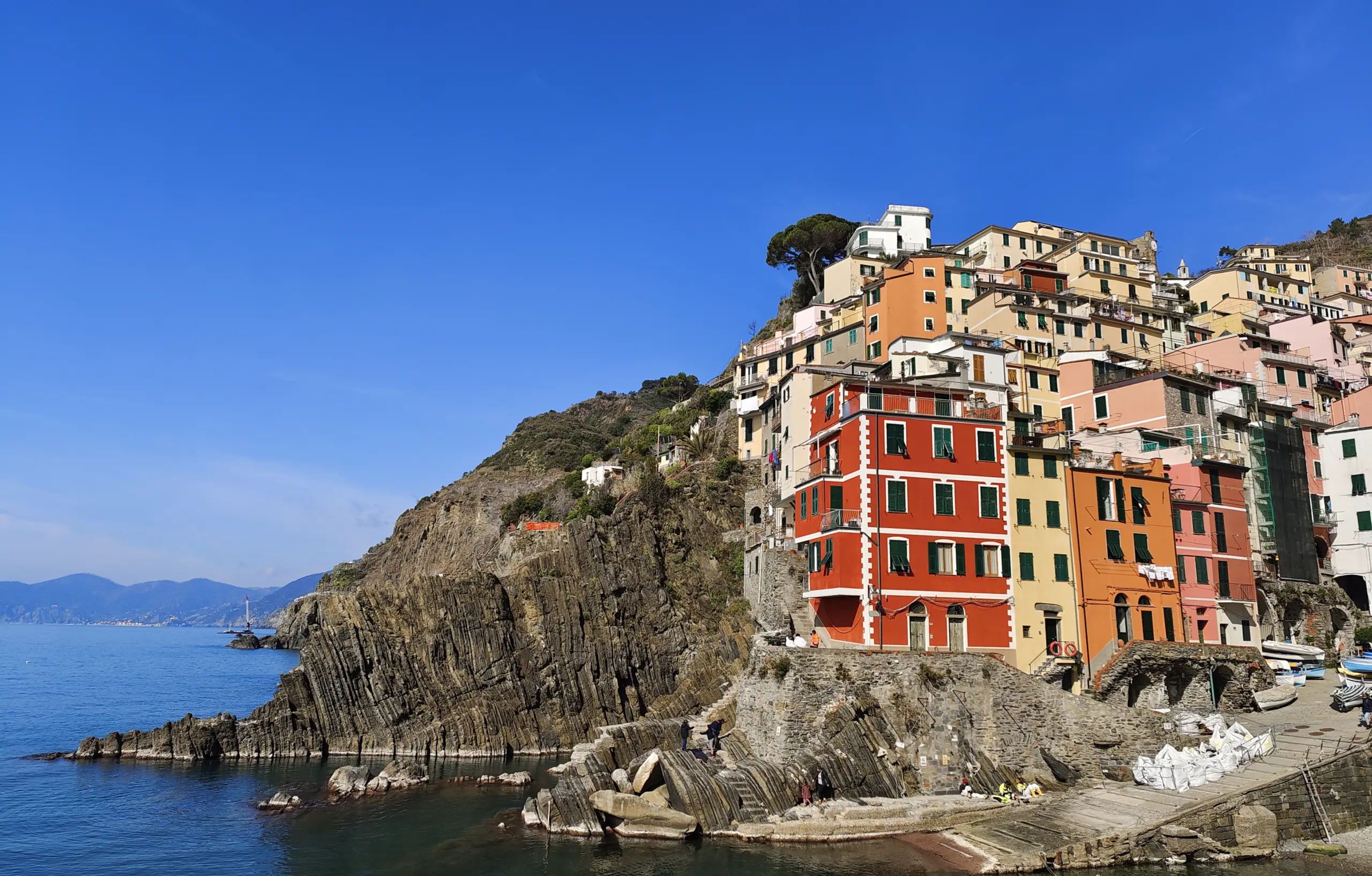 vivo vivid colors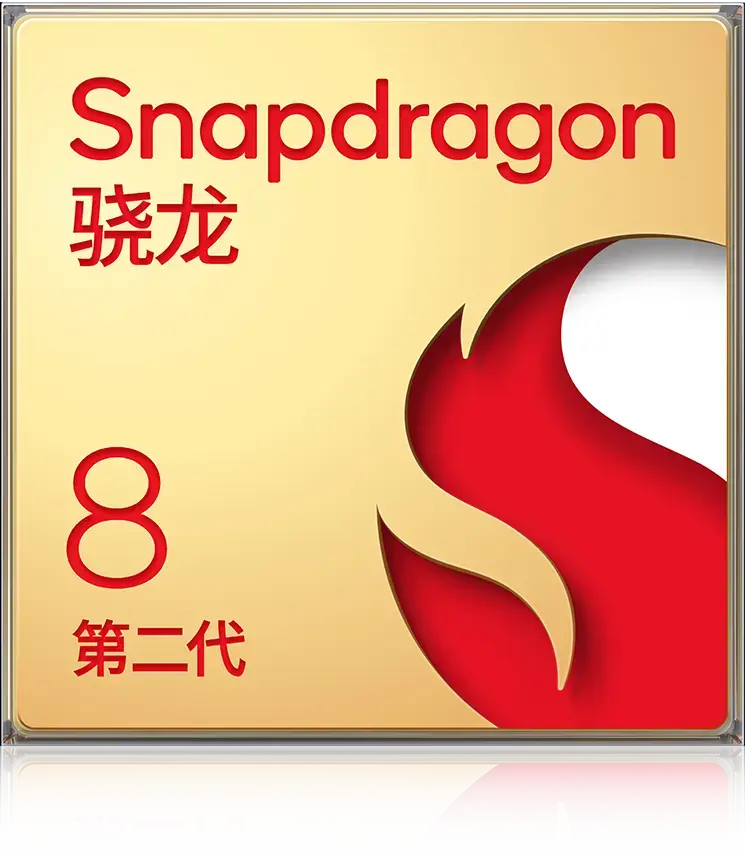 2nd Generation Snapdragon 8 Mobile Platform
A beast of strength, a double leap in energy efficiency and
performance .
Appreciate the performance strength of the flagship chip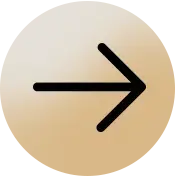 Double core
1+1 > 2 Hybrid
The X90 Pro+ is equipped with the second-generation Snapdragon 8 mobile platform and the self-developed chip V2, which opens up a new track of 1+1 > 2 power through the architecture upgrade, regardless of performance, AI, video or games, etc., to better cope with complex application scenarios, comprehensive Optimize the daily use experience.
Dual- core BOOST
gaming experience
Open the immersive gaming experience of "ultra-clear visual effects + shocking hearing + smooth touch".
8900mm 2 Twin Icefield Cooling
start the ice age
Double ice-field soaking plates, 8900mm 2 VC area, the real "cold" strength to fight to the end.
Temperature rise optimization
About 10% 12
Compared with X80 Pro, image conventional scenes
Equivalent 4700mAh 14 cold-resistant wide-temperature large battery
33 minutes full blood
13
,
Full of security.
Equivalent to 4700mAh cold-resistant and wide-temperature large battery 14 °C, it can be charged and lasts in an environment of -10°C. Compared with the X80 Pro at -20°C, the battery life of the X90 Pro+ is increased by more than 30% 12 .
Super performance doesn't stop there.
The world's first
Wireless Lossless Hi-Fi 15
X90 Pro+ expands the Bluetooth hardware code to achieve twice the bandwidth of standard Bluetooth, high transmission, low latency, and anti-interference, opening the first year of wireless lossless mobile phones. Pair it with the newly released vivo TWS 3 Pro headset to unlock a new Hi-Fi experience.
The second generation of large-area ultrasonic fingerprints
The fingerprint unlocking area is 11 times
larger16
The unlocking speed is as fast as 0.2 seconds, and the fingerprint can quickly start scanning code/payment/health code, and you can also enter the private space with two fingers.
Stereo dual speakers
It provides a 3D stereo experience with surround, balanced, and surging bass. Whether watching videos or playing games, the sound is more three-dimensional, which doubles your sense of immersion.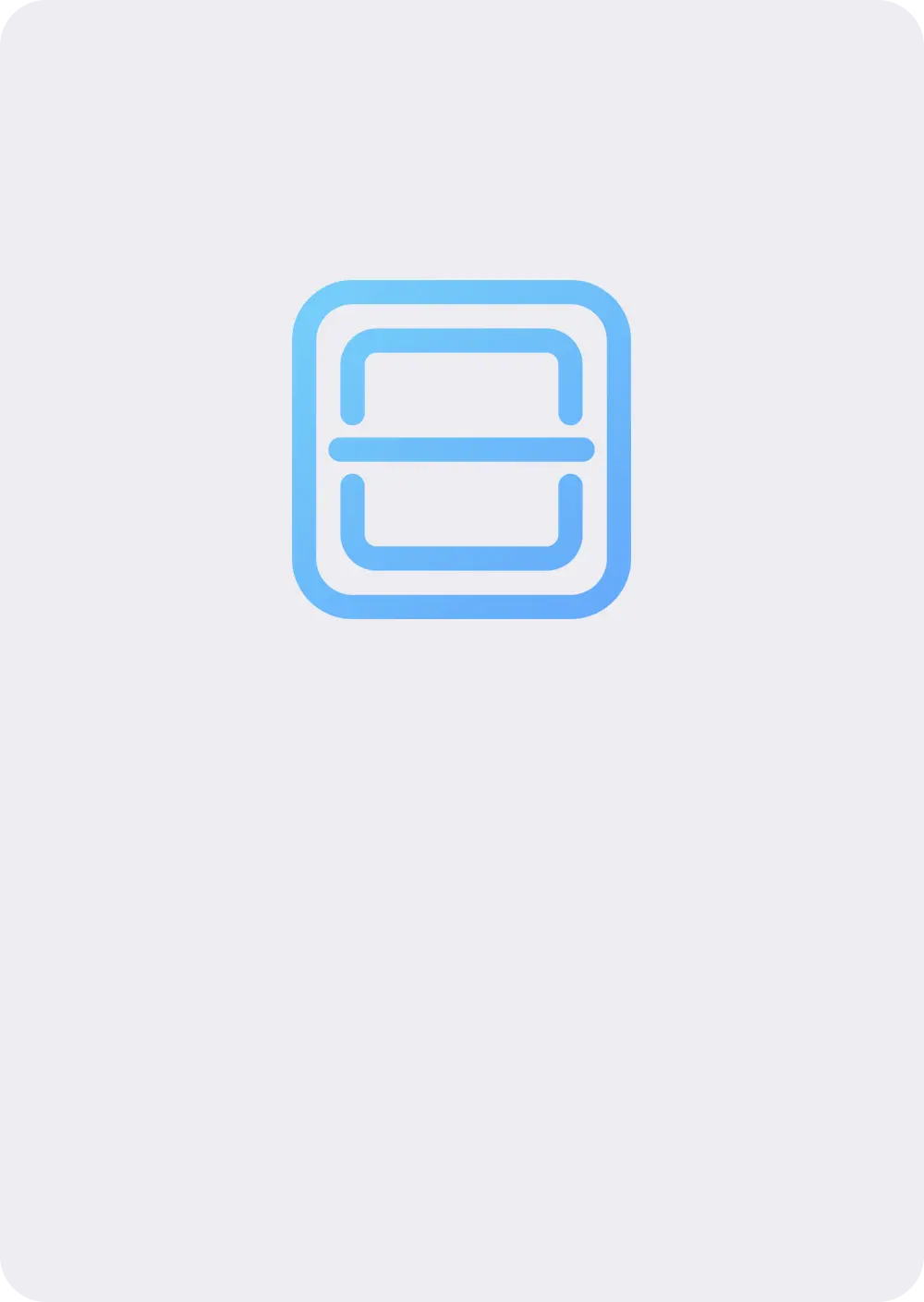 Jovi scan
Turn your mobile phone into a portable scanner, and documents, receipts, and ID cards can be easily scanned and filed.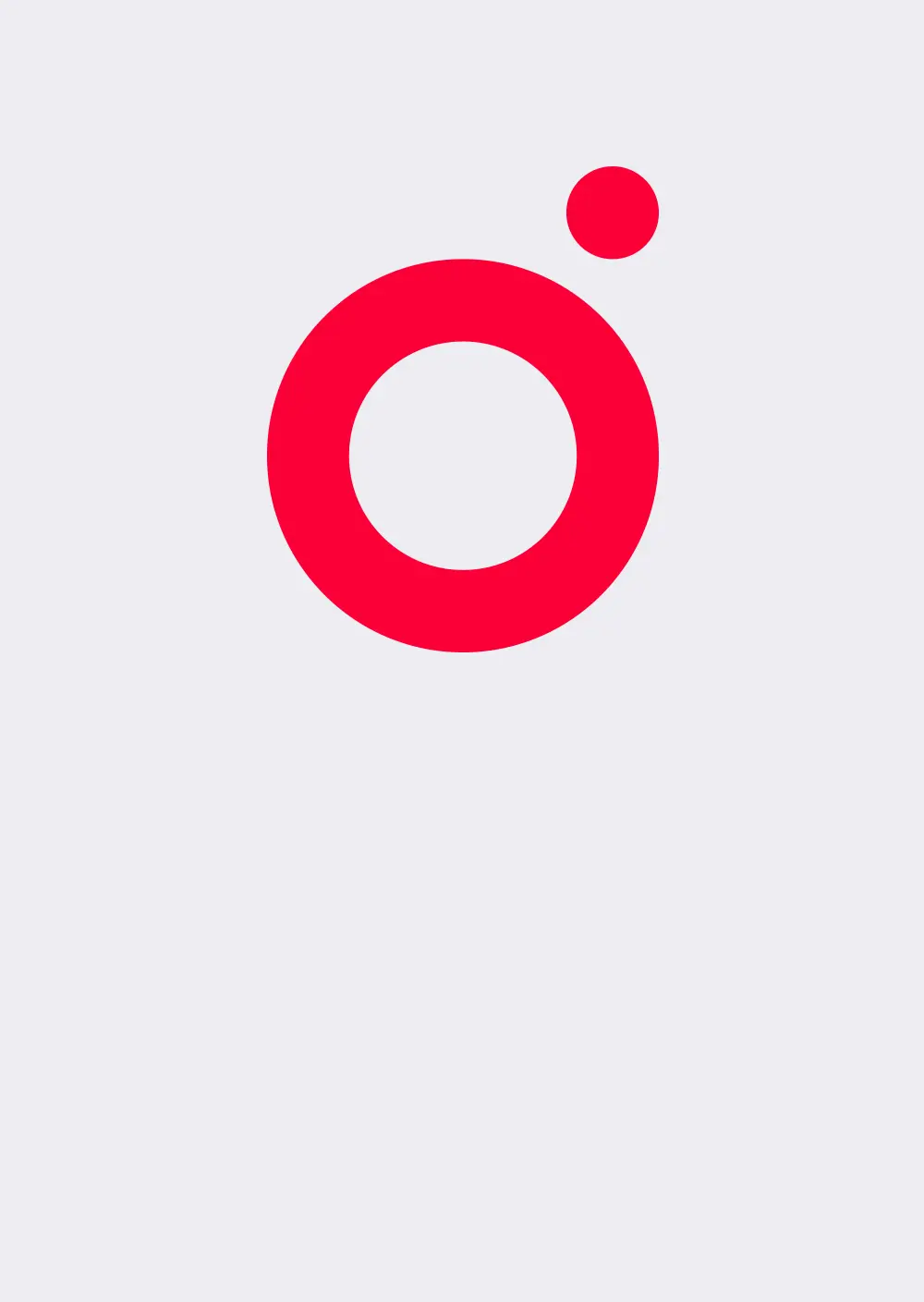 understand more
OriginOS 3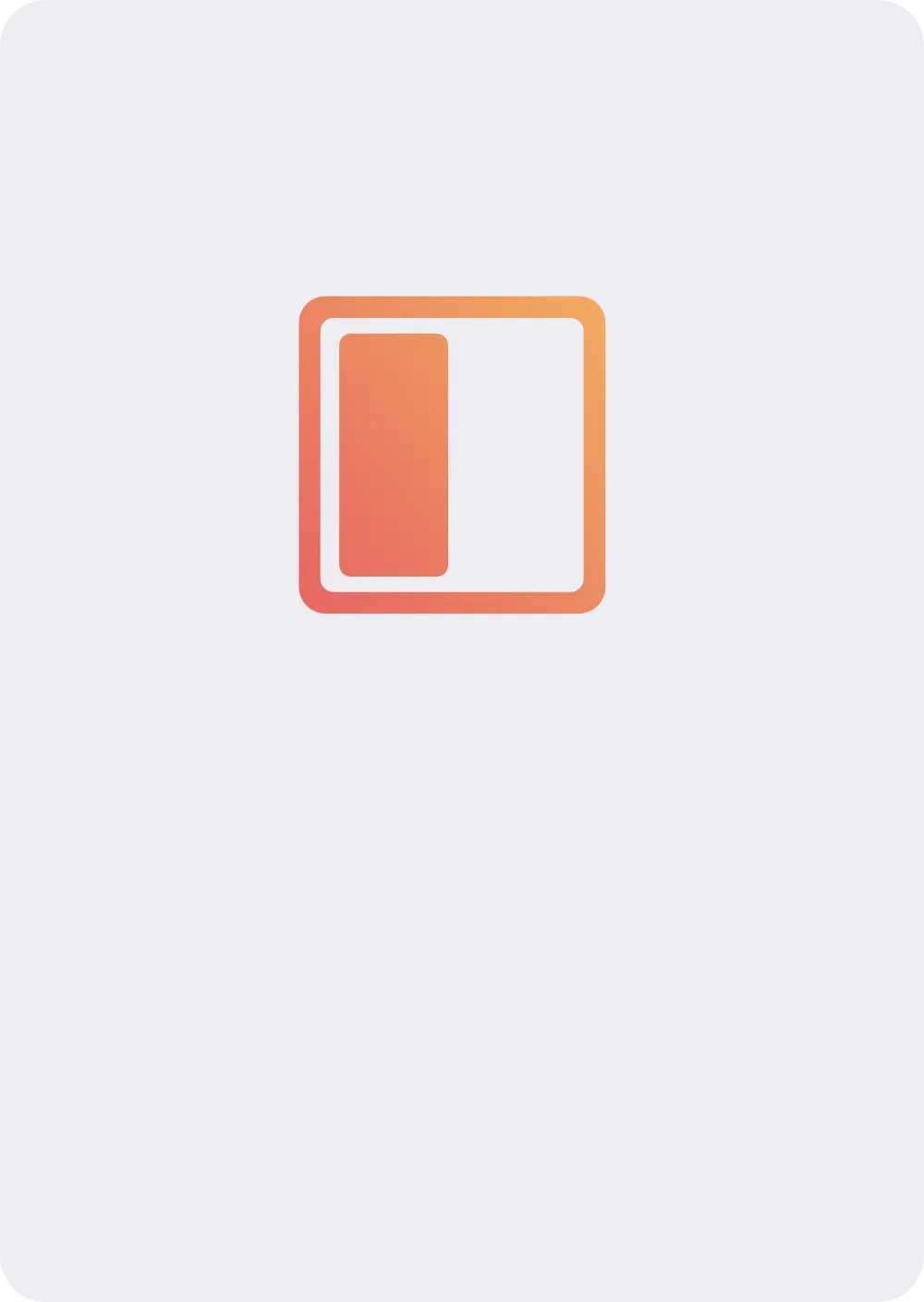 Smart Sidebar
Enriched scene recognition capabilities, can quickly start small windows and split screens, and efficiently recommend corresponding AI capabilities for scenes such as video and information.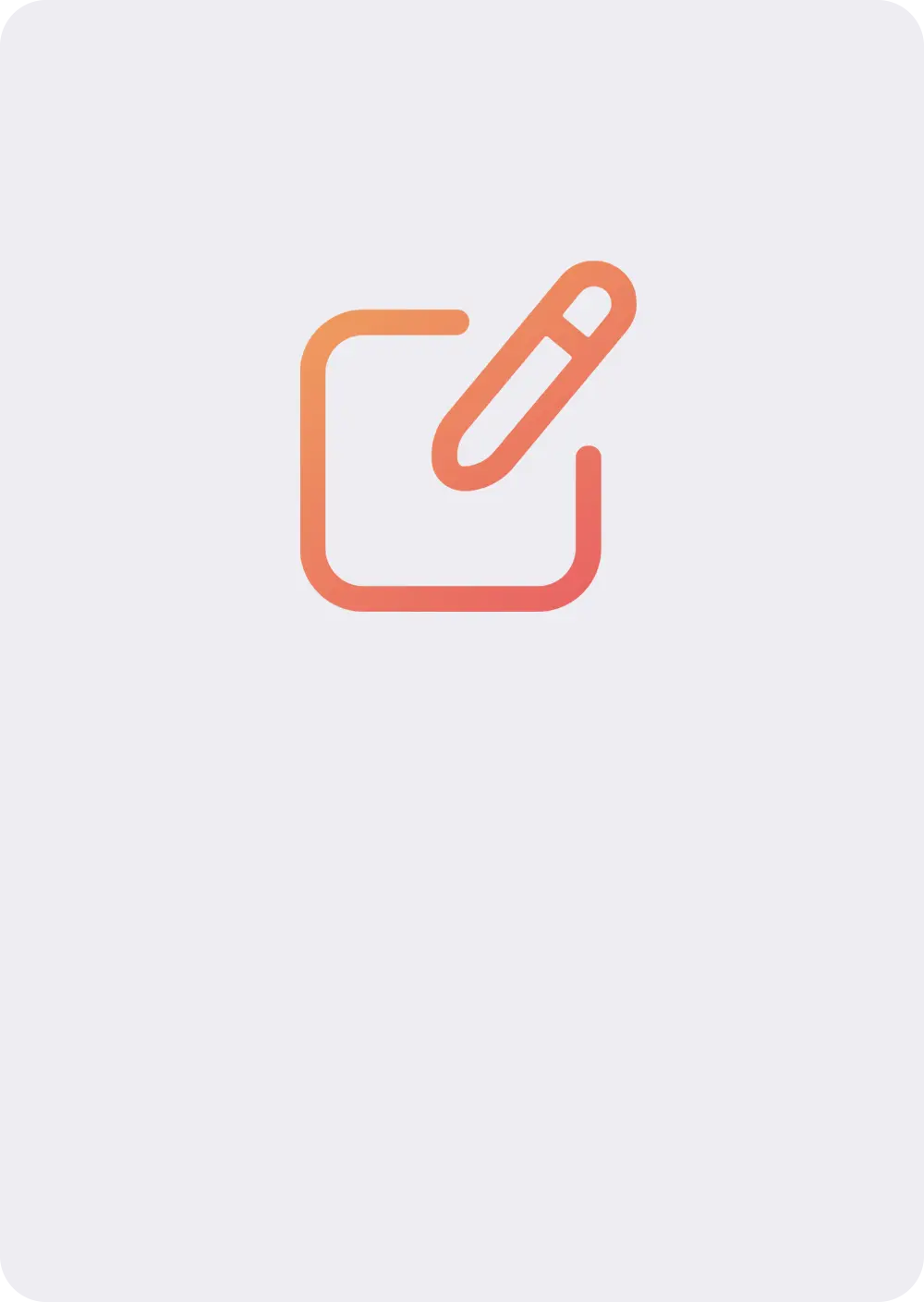 Jovi Input Method Pro
The local mode is launched, and all input content will only be processed on the mobile phone side, providing you with a safe and efficient input experience.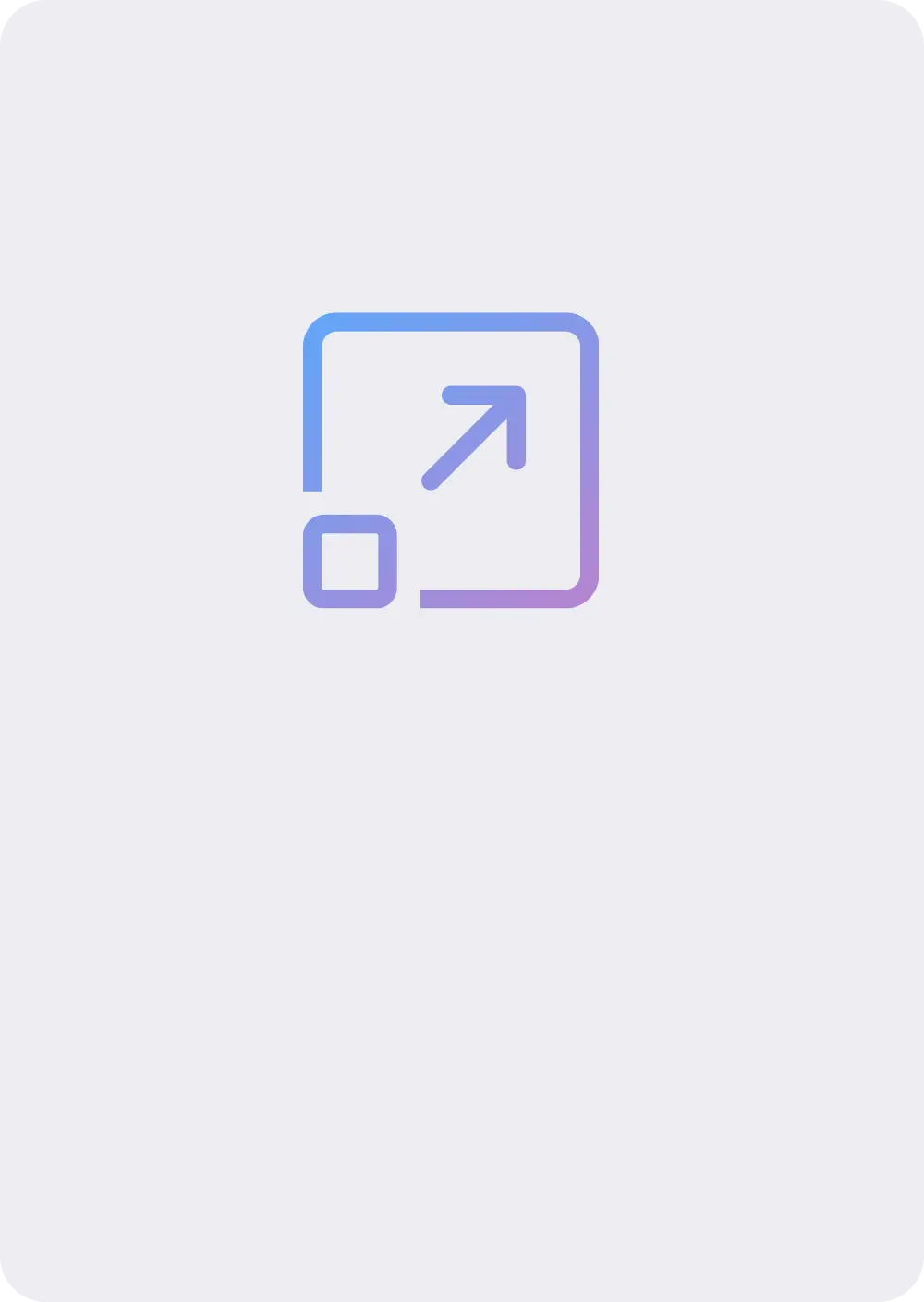 Brand new window
The multitasking based on the small window covers video, game17 , office and other scenes, realizing multi-tasking and doubling the efficiency.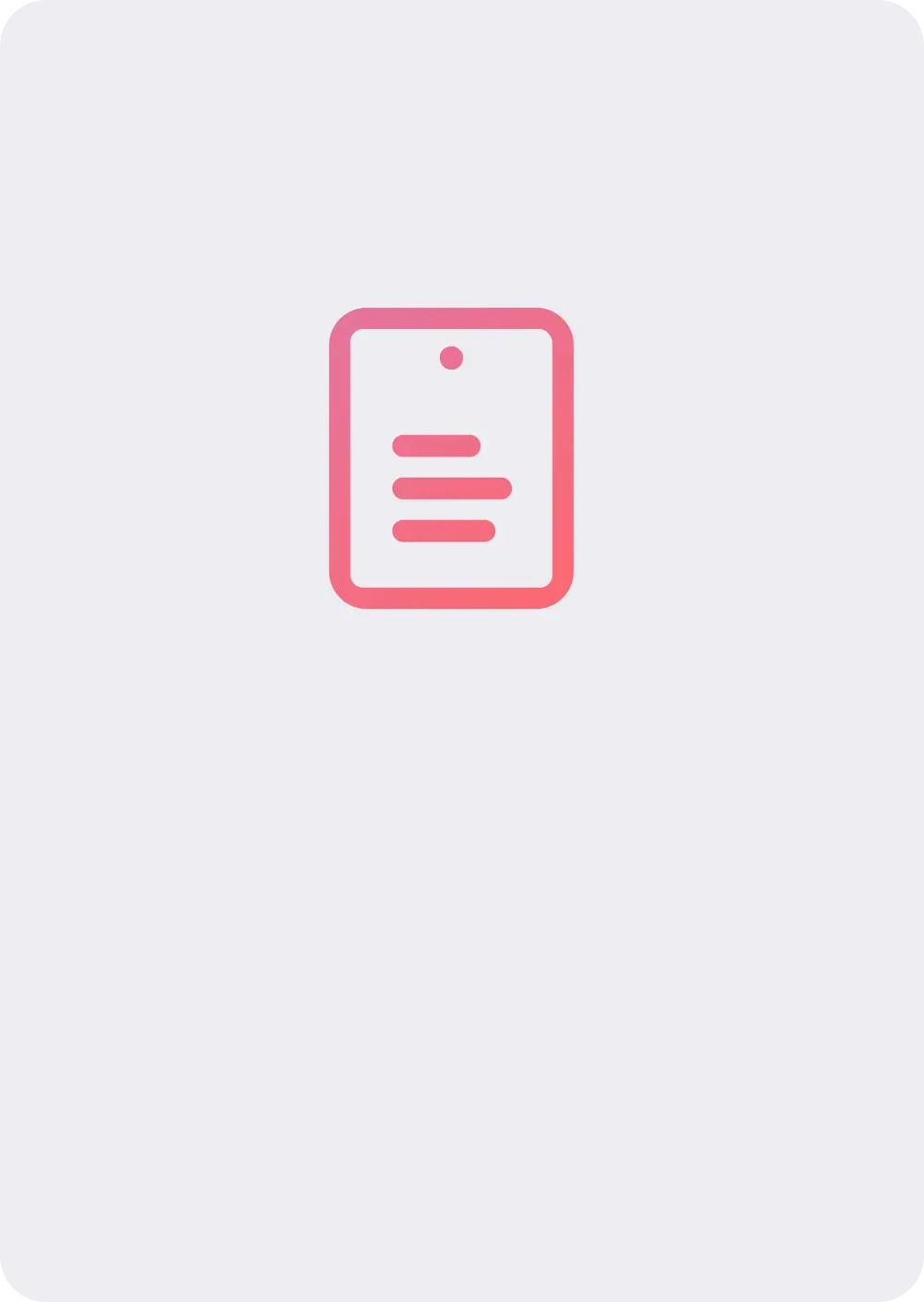 screen reading
You can customize and add and continuously read WeChat subscription numbers and Zhihu and other information content, making reading more convenient and free.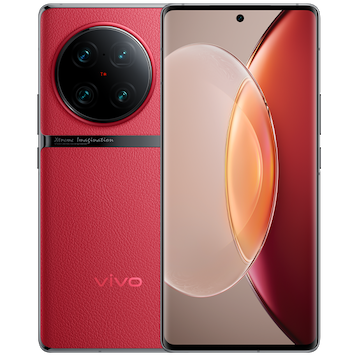 Height: 164.35mm
Width: 75.29mm
Thickness: 9.7mm
CPU model
The second generation Snapdragon 8 mobile platform
Number of CPU cores
CPU frequency
3.20GHz*1+2.8GHz*4+2.0GHz*3
4nm
GPU (graphics processing unit) model
Running memory (RAM)
12GB (Because the operation of the operating system occupies part of the storage, the actual available space is less than the marked storage capacity.)
Body storage (ROM)
256GB/512GB (Because the operating system and pre-installed programs occupy part of the storage space, the actual available storage space is less than the marked storage capacity.)
RAM type
ROM type
Extended storage
battery capacity
typical capacity: 2350mAh (7.76V), equivalent to 4700mAh (3.88V).
Charging Specifications
Rated capacity: 2290mAh (7.76V), equivalent to 4580mAh (3.88V).
Battery Type
OTG reverse charging
Yes
Theoretical standby time
Theoretical 4G single card standby time: up to 17.9 days.
Theoretical 4G Volte talk time: up to 15.2 hours.
*This product adopts double-cell series design:
Typical energy: 18.23Wh
Rated energy: 17.77Wh
80W wired flash charge & 50W wireless flash charge
Remarks: The data are the test results under the standard environment of our laboratory, and the actual standby time may vary depending on the actual local network conditions and usage habits.
Dimensions (inches)
screen ratio
screen ratio
resolution
screen color
1.07 billion colors, P3 color gamut
HDR technology
contrast
screen material
touch screen
refresh rate
Front camera pixels
Front camera aperture
Number of rear cameras
rear camera pixels
50-megapixel Zeiss one-inch T* main camera
50-megapixel large aperture 50mm fixed-focus master camera
48 million ultra-low distortion ultra-wide camera
64 million periscope telephoto camera
rear camera aperture
f/1.75 (rear Zeiss one-inch T* main camera), f/1.6 (rear large aperture 50mm fixed-focus master camera), f/2.2 (rear ultra-low distortion ultra-wide camera), f/3.5 (rear 64 million periscope telephoto camera)
rear flash
Yes
sensor
Anti-shake type
Except for the ultra-low distortion ultra-wide camera, the rear supports OIS anti-shake, and both the front and rear support video anti-shake.
auto focus
Both front and rear cameras support AF auto focus
zoom mode
The rear portrait supports 2x optical zoom, the rear periscope telephoto camera supports 3.5x optical zoom; the front supports 2x digital zoom, and the rear supports 100x digital zoom
shooting mode
Front: night scene, portrait, photo, video, dynamic photo, AR cute shot, micro movie, double exposure, dual
rear: high pixel, night scene, portrait, photo, video, professional, gourmet, panorama, dynamic photo, Slow motion, time-lapse photography, AR cute shooting, micro-movie, super moon, ultra-clear document, starry sky, motion capture, time slow door, double exposure, dual-view video, super group photo, Zeiss scenery and architecture
video recording format
video recording
Support up to 8K ultra-high definition video shooting
Slow motion up to 1080P shooting
Network Type
network band
Note: SA support capability depends on available network and software version.
2G GSM: 850/900/1800/1900MHz;
2G CDMA: BC0/BC1;
3G WCDMA: B1/B2/B4/B5/B6/B8/B19;
4G TD-LTE: B34/B38/B39/B40/B41/ B42;
4G FDD-LTE: B1/B2/B3/B4/B5/B7/B8/B12/B17/B18/B19/B20 B25/B26/B28/B66;
5G: n1/n2/n3/n5/n7/ n8/n12/n20/n28/n38/n40/n41/n66/n77/n78/n79;
SIM card type
Note: Networks and frequency bands may vary by region, depending on local operators and your location.
1. Card slots 1 and 2 can be switched to data cards at will;
2. Support SA/NSA dual-mode 5G;
3. If the data card is a mobile card/Unicom card/radio TV card, the non-data card supports "mobile 5G/4G/2G , China Unicom 5G/4G/3G/2G, Radio and Television 5G/4G, Telecom 5G/4G/2G";
4. If the data card is a telecom card, the non-data card supports "Mobile 5G/4G/2G, China Unicom 5G/4G/3G /2G, radio and television 5G/4G, telecom 5G/4G (VoLTE service needs to be activated, if VoLTE service is not activated, the network cannot be registered)".


Hi-Fi
music player
WAV, M4A, MP3, MP2, MP1, MIDI, OGG, APE, FLAC
mp3 ringtones
Yes
recording
Screen Ultrasonic Fingerprint
OriginOS 3 based on Android 13.0
Support Jovi voice, Jovi suggestion, Jovi scan, smart car, smart life and other functions
WLAN
Support frequency bands WLAN 2.4G, WLAN 5.1G, WLAN 5.8G; support functions include Wi-Fi Display, 2*2 MIMO, MU-MIMO, Wi-Fi 6, 2.4G&5G dual-channel concurrent
Wi-Fi hotspot
Yes
bluetooth transmission
Bluetooth Audio Specifications
SBC, AAC, aptX, aptX HD, LDAC
support
Bluetooth Apt-X
Yes
OTG
Yes
USB interface type
USB version
DP projection
Yes
Headphone jack standard
navigation
Support (including Beidou/GPS/GLONASS/Galileo/QZSS)
NFC
Yes
cloud service
Yes
Accelerometer
ambient light sensor
Proximity sensor
Gyro
Electronic compass
other sensors
Rear color temperature sensor, under-screen ultrasonic fingerprint sensor, laser focus sensor, infrared remote control
social contact
Film and television music
Common tools
Infotainment
Life
Built-in Application Notes
Sina Weibo
Tencent Video
App store, i music, i theme, i housekeeper, file management, game center, cloud service, mutual transmission
e-book
Mobile Taobao, Gaode Map, Pinduoduo, etc.
The above list of built-in applications is for reference only, please refer to the actual built-in applications.
The screen size is the length of the right-angled diagonal of the screen measured according to a standard rectangle, and the actual viewing area is slightly smaller. The local peak brightness of the screen, the refresh rate, the instantaneous touch sampling rate and other data are all from the vivo laboratory, and there may be differences in actual use and testing.
120Hz gear through LTPO Q Sync: 120Hz-->30Hz-->17Hz-->12Hz-->10Hz-->5Hz-->1Hz; 60Hz gear through LTPO Q Sync: 60Hz →30Hz, 60Hz → 10Hz. The 1200Hz instantaneous touch sampling rate data has specific scenarios, and the 240Hz and 120Hz touch sampling rates are used in daily use, subject to actual use.
This model is not a professional waterproof mobile phone. It can be splash-proof, water-proof and dust-proof under normal use. It has been tested under controlled laboratory conditions and its effect is in GB/T 4208-2017 (domestic) /IEC60529 (overseas) The standard reaches IP68 level. Splash resistance, water resistance, and dust resistance are not permanent, and protection performance may decrease due to daily wear and tear. Do not charge your phone when it is wet; refer to your phone's built-in instructions for cleaning and drying instructions. Damage caused by immersion in liquid is not covered by the warranty. The waterproof conditions in IP68 are ①, no flowing water, and the water depth is 1.5 meters; ②, the test time is 30 minutes; ③, the difference between the water temperature and the product temperature is not more than 5 degrees Celsius.
The pixels and imaging effects of different shooting modes may be different, please refer to the actual usage.
T* refers to the "Transmission Layer" light-transmitting layer. Zeiss T* coating can enhance the transmission rate of visible light, improve image quality and accurately restore the color of objects, while reducing reflectivity and reducing negative effects such as ghosts and stray light. The data comes from the vivo laboratory.
The size of the rear main camera sensor is accurate to 1/0.98 inches.
Passed the CIPA anti-shake test level 4 standard, the dark light shooting ability is 2 times higher than that of GNV, and can support up to 20W ISO (204800).
The V2 chip data comes from the vivo laboratory, and the actual test may vary due to different operating environments.
Dolby Vision is a proprietary dynamic HDR standard introduced by Dolby Laboratories. Videos in this format have greater dynamic range, better color and brightness effects. Dolby Vision is currently the most demanding HDR video standard on the market.
The X90 series is jointly tuned by Zeiss. As of the product release date, the hue offset ΔE is industry-leading in the smartphone category.
The improvement data comes from the vivo laboratory, and the comparison sample is the first-generation Snapdragon 8 mobile platform.
The data comes from the vivo laboratory, and the actual test may vary due to different operating environments.
The charging data comes from the environmental test of our laboratory. The test environment: the environment and the temperature of the mobile phone are 25℃±1℃. Under normal circumstances, it is charged with the official standard charger + data cable; the actual data may vary due to factors such as different test environments, different user charging scenarios, different initial temperatures of mobile phone charging, and long-term battery wear and tear.
*This product adopts double-cell series design:
typical capacity: 2350mAh (7.76V), equivalent to 4700mAh (3.88V).
Typical energy: 18.23Wh
Rated capacity: 2290mAh (7.76V), equivalent to 4580mAh (3.88V).
Rated energy: 17.77Wh
X90 Pro+ needs to be paired with lossless APTX earphones to experience lossless music, such as vivo TWS 3 Pro.
Large-area ultrasonic fingerprints allow for more random blind interpretation. The fingerprint recognition area is 578mm², which is 11.1 times larger than single-point optical fingerprints. Large-area ultrasonic fingerprint unlocking The entry and unlocking speed is faster: only one entry is required, which is 1/15 of the traditional method; the unlocking is as fast as 0.2 seconds, and the speed is increased by 38.7%.
The game window supports some games and will continue to adapt to more games.
The mobile phone appearance diagram, internal structure diagram and product effect on the page are for reference only. The actual color and silk screen may vary due to different lighting environments and production batches. Please refer to the actual product.
Unless otherwise specified, the data and parameters on the above pages are the test results under the standard environment of our laboratory. The actual situation of the data and parameters (for example: aperture parameters) will vary slightly due to the test environment, test software, supplier material batches, etc. Differences.
The above proofs are for reference only. The pixels of different shooting modes may be different. Some of the proofs have been cropped and are for reference only. The actual shooting effect shall prevail.
As certain product specifications, parameters, components, and appearance details may change due to changes in suppliers or production batches, vivo will update the description on the page in real time according to adjustments, please check carefully.
ZEISS, the ZEISS logo, are registered trademarks of Carl Zeiss.
RAM & ROM: Since the mobile phone system and pre-installed programs occupy part of the storage space, the actual storage space and storage space are slightly smaller.
No customer reviews for the moment.
Questions
(2)
From
Mateusz Sadlo
|
2023-02-17 14:47:35
Hello, I have one last question. Is the Chinese version not limited to Europe? E.g. wifi, data transfer. And most importantly, in the event of purchase, what additional charges will be for shipping the package to England
administrator
It may be wise to compare the LTE/5G frequencies with your network's LTE/5G frequencies to confirm coverage compatibility (these are listed in the product description). This can be done e.g. with kimovil.com.

It will also contain Asian bloatware which I hope can be removed/deactivated. For more advanced cleaning, you can look for instructions for a process called "deblotaware". Google services are installable, and after initial setup, this model should perform similar to those sold locally. Asian devices will also have a more aggressive battery saver, but you can also disable it for each app.

There will be tax in the UK, but it should not be high.
From
Mateusz Sadlo
|
2023-02-14 16:58:39
hello, I have a question about the vivo x90 pro plus phone, what language is available in it
administrator
Hello, it'll be English, French, Spanish, Portuguese, German, Arabic and some asian ones.
Only registered user can ask a question.
Login