Available delivery options:
Keep track of the price drops on this item. Simply enter your email here and we will send you an email alert.
Invalid email
Watch it
You will get $ 6.15 in reward when purchase 1 of this product. The reward can be used to pay for your next orders, or converted into voucher code.
Frequently Asked Questions
Welcome to Bludiode.com
We are mobile electronics marketplace seller since 2014, we offer mostly smartphones, tablets and accessories. Our customers have right to return product locally (USA, UK, EU) and execute warranty up to 24 months. All products sold on our website are coming straight from the producers, are genuine and they are subject to the warranty. To learn more click "About us" in the website footer.
Check also these products available at local stock:
Solar ring cloud scale
"Circle" classic style
There is the sun and moon in the heart, and the stars can be picked in the hand.
Stainless steel sunring cloud steps, one-piece cut 2.5D gem-like lenses,
Luxury-grade sunray technology, star rail micro-nano lithography process,
The new design of the classic leather water wave texture, the new color scheme of the sun, moon and stars is elegantly debuted.
IP68 rated for dust and water resistance1
The strength is waterproof and does not release water
Excellent dust and water resistance, ready to tackle more life challenges.
ZEISS is a professional imaging
master of optical power
Precision jumps to a one-inch main camera
50-megapixel
1/0.98"
f/1.75
IMX989
1G+7P
OIS optical image stabilization
Ultra-field ultra-wide-angle camera
50-megapixel
1/2.76"
f/2.0
15mm focal length
ZEISS APO Super Telephoto
50,000,000-pixel
1/2"2
f/2.5
ZEISS floating lens group design
OIS optical image stabilization
The new ZEISS optical lenses
are a moving scene that can be easily frozen
With the blessing of ZEISS Optics, the X100 Pro has powerful
optical capabilities, allowing images to break through space limitations, restore
wonderful moments, and retain real impressions.
A new generation of ZEISS T* coatings3
The new composite multi-layer nanocrystalline coating (Multi-ALD) and
IRCF pigment spin coating not only further reduce the reflectivity of the lens,
but also have an anti-glare effect for a clearer picture. The ultra-hard AR coating makes the lens harder and more wear-resistant.
Low dispersion high transparency glass lenses
It effectively solves the problem of chromatic dispersion in general lenses, and avoids color distortion while maintaining
high contrast.
The precision jumps to a one-inch main camera
that challenges the optical ceiling
The one-inch extra-large sole is combined with vivo's self-developed precision jump system and preimage engine to reveal every detail.
Precision Transition Technology
The exclusive optical adjustment of the lens corrects the offset light in advance, optimizes the sharpness of the edges, and significantly improves the overall image quality.
Hold the starry sky
in your hand to record the moving moments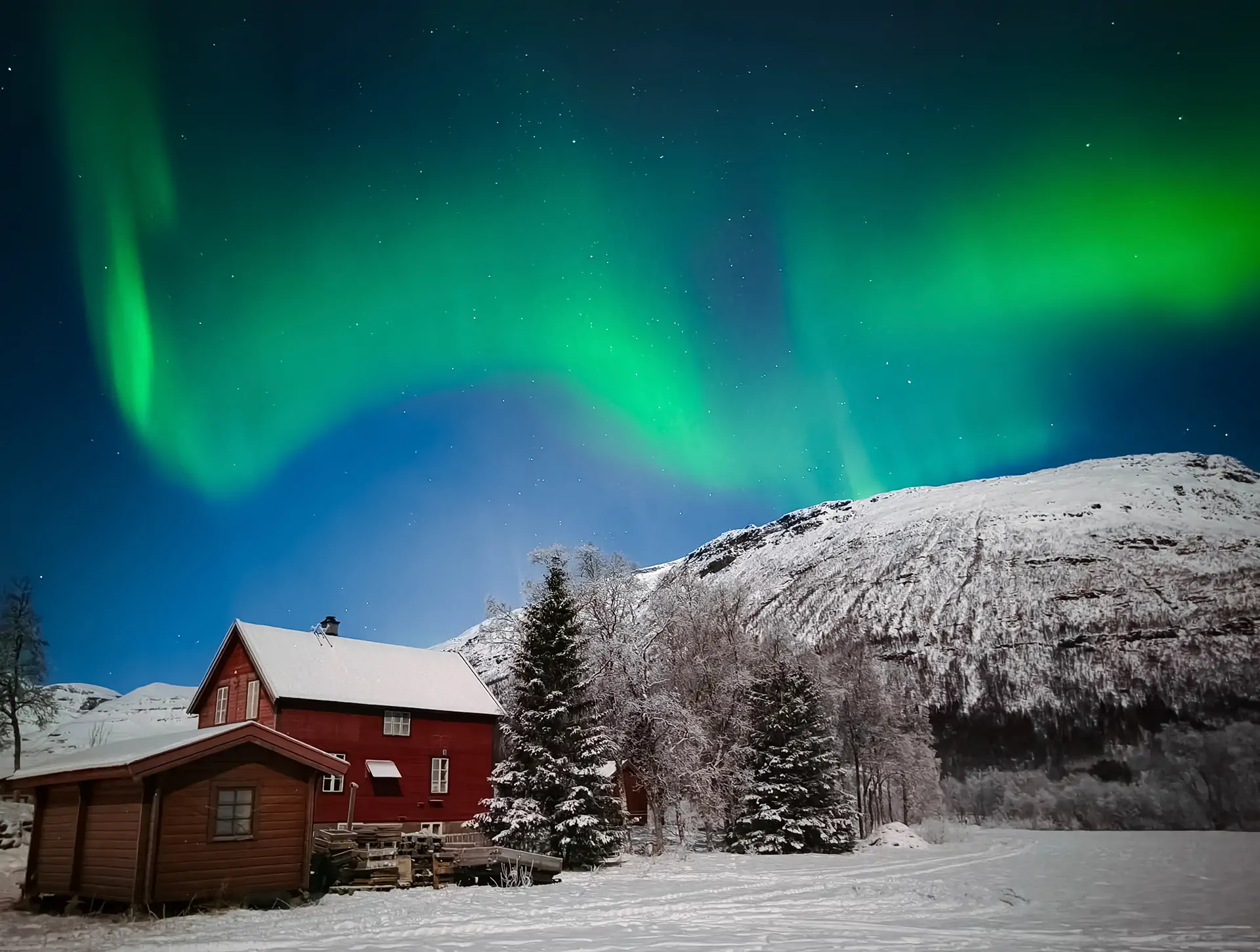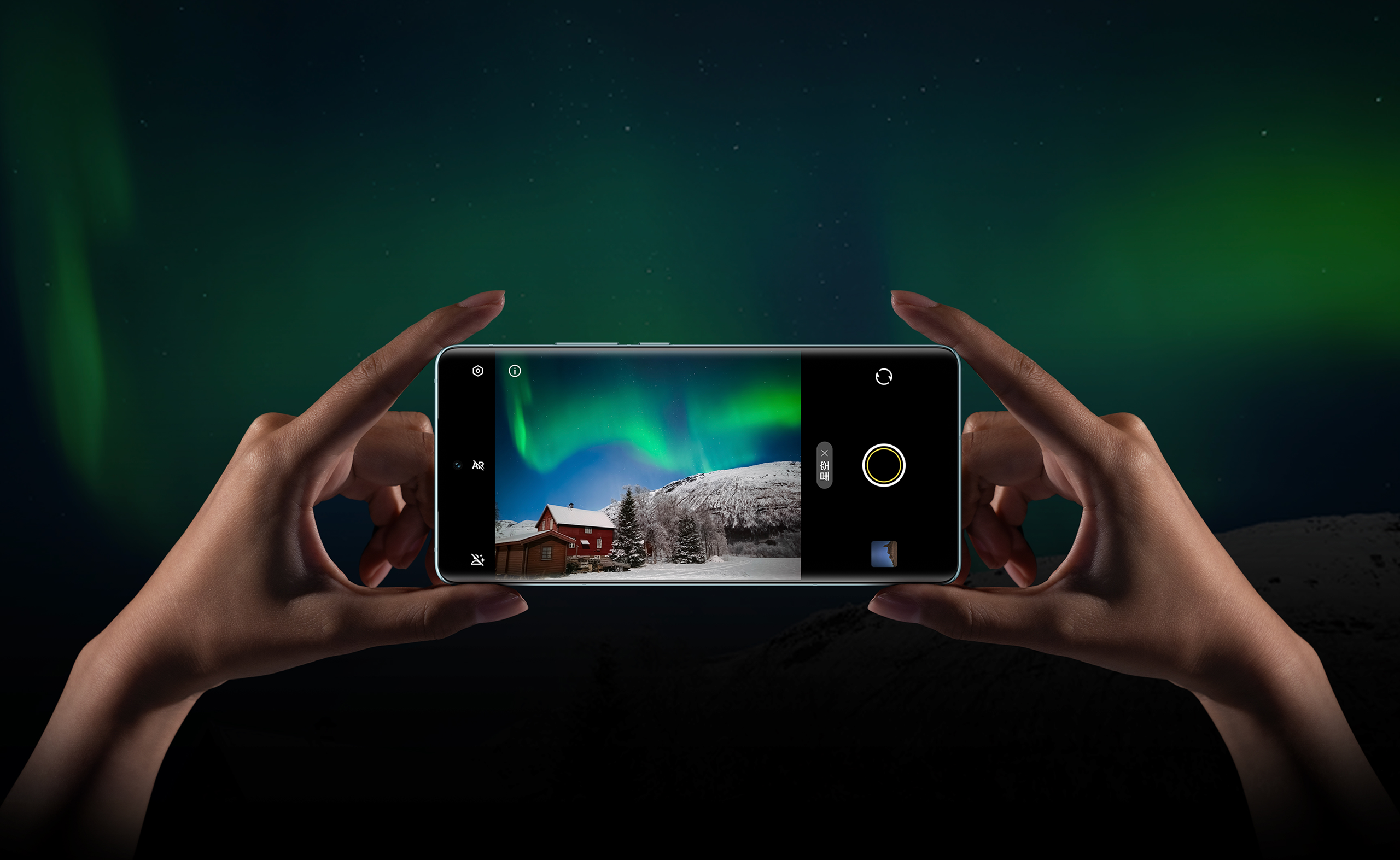 With the blessing of the one-inch precision jump main camera and the sky night view system, you don't need a tripod,
you can hold the starry sky in your hand.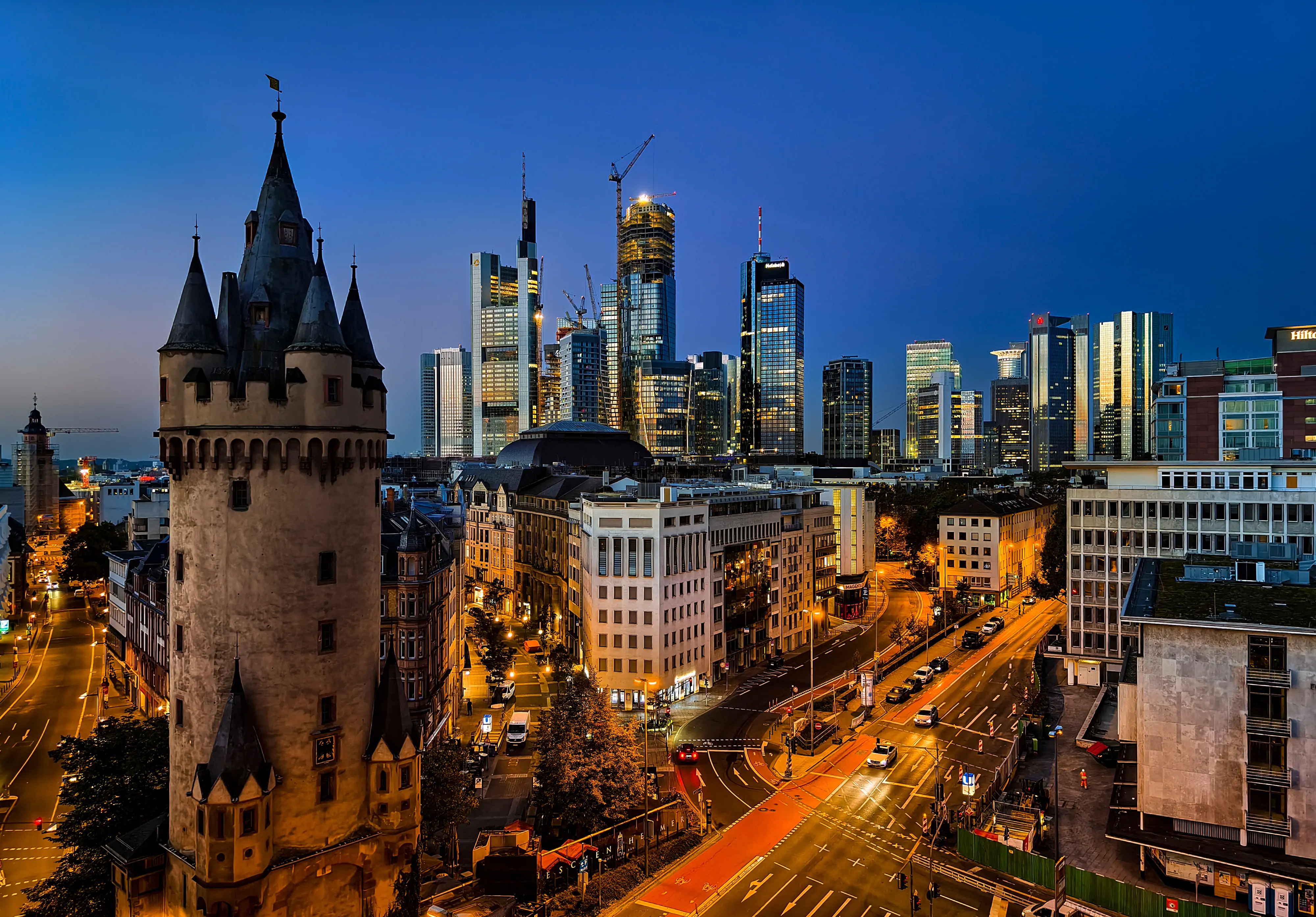 The work-level AI night scene
is amazing when shooting "dark".
Through AI training on high-quality night scenes, you can easily control a variety of night scenes such as city
night scenes, sunsets, and sunsets. The light
under the lens is delicate and heavy, and there is no need to over-retouch, and the Zhang Zhang is all work-level.
ZEISS APO Super Telephoto
A new benchmark for telephoto image quality
ZEISS APO's excellent chromatic aberration control capabilities and the new ZEISS floating lens group
are designed with a periscope structure for clearer images and more vivid colors.
The amount of light entering the periscope coke is increased5
96%

ZEISS floating lens group design
TelephotoHanging sun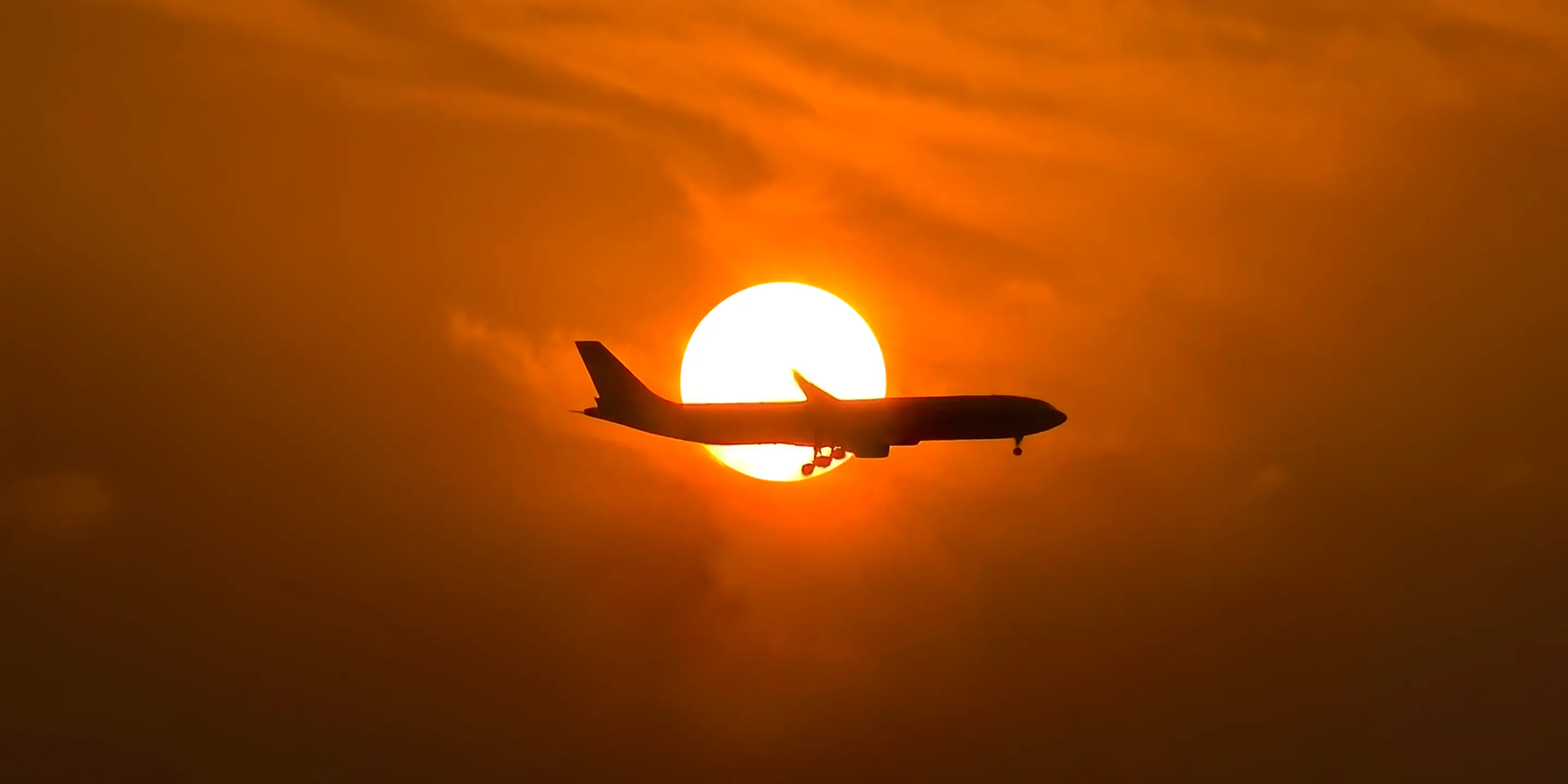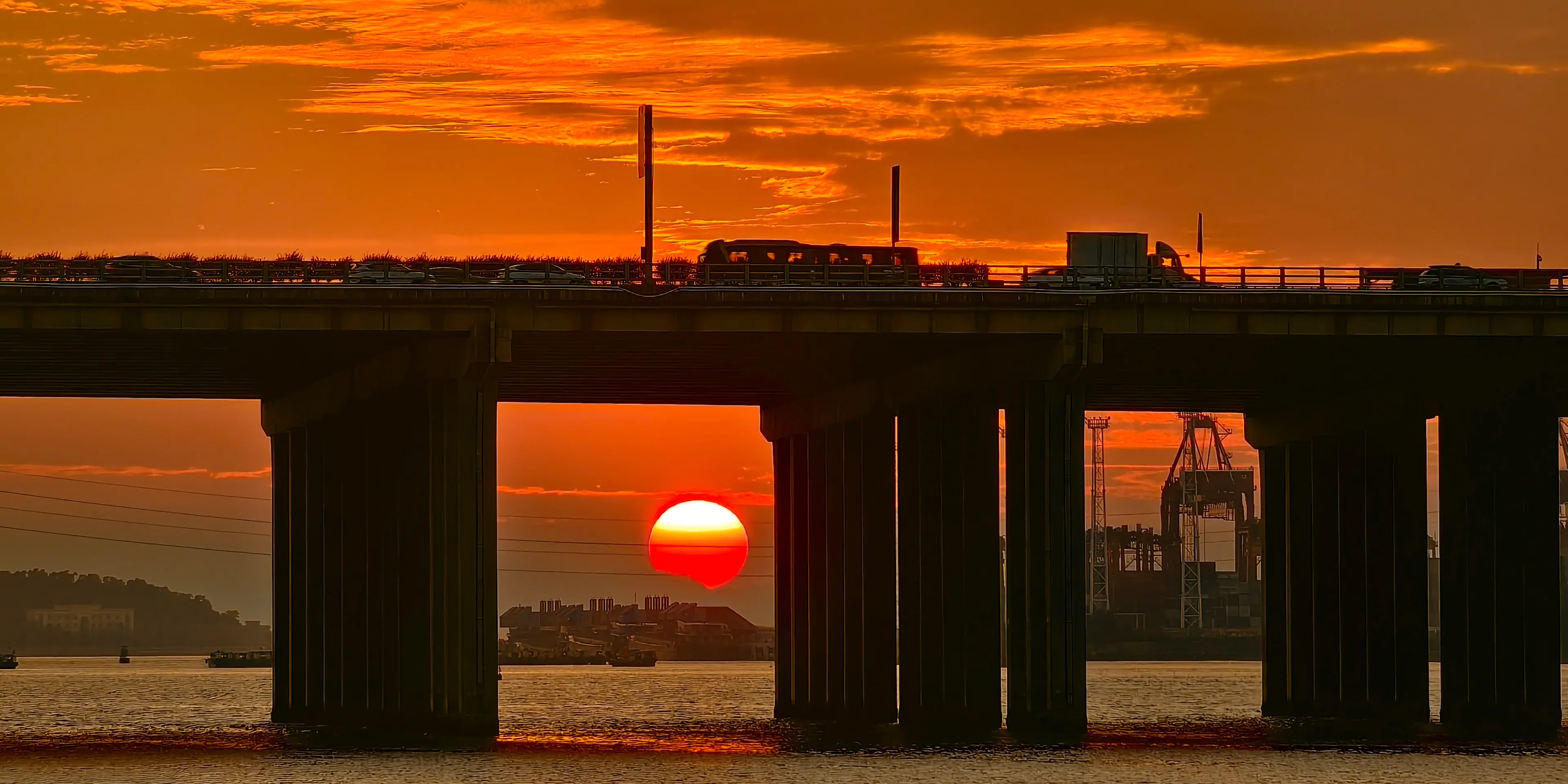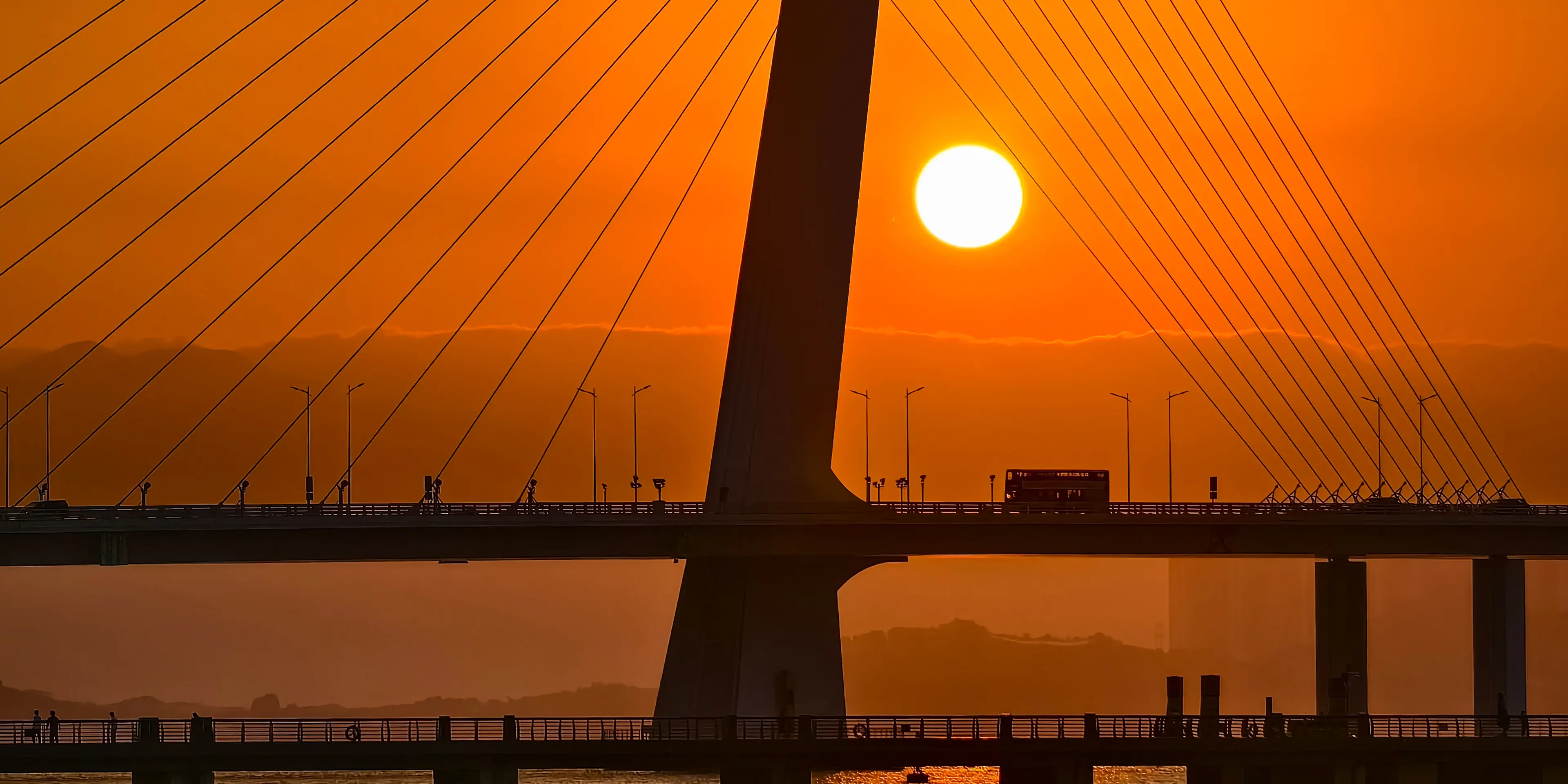 A moment of "beauty" day by day
With the ZEISS APO Super Telephoto and Legacy Engine, the shooting
scene has been greatly expanded, and the film can be easily produced even in the bright night or the hanging sun with the most difficult
shooting.
*It is recommended to shoot the sun at sunrise and sunset, so please avoid taking direct photos of the sun for a long time in the scorching sun at noon.
Light and shade near and far, stunning everywhere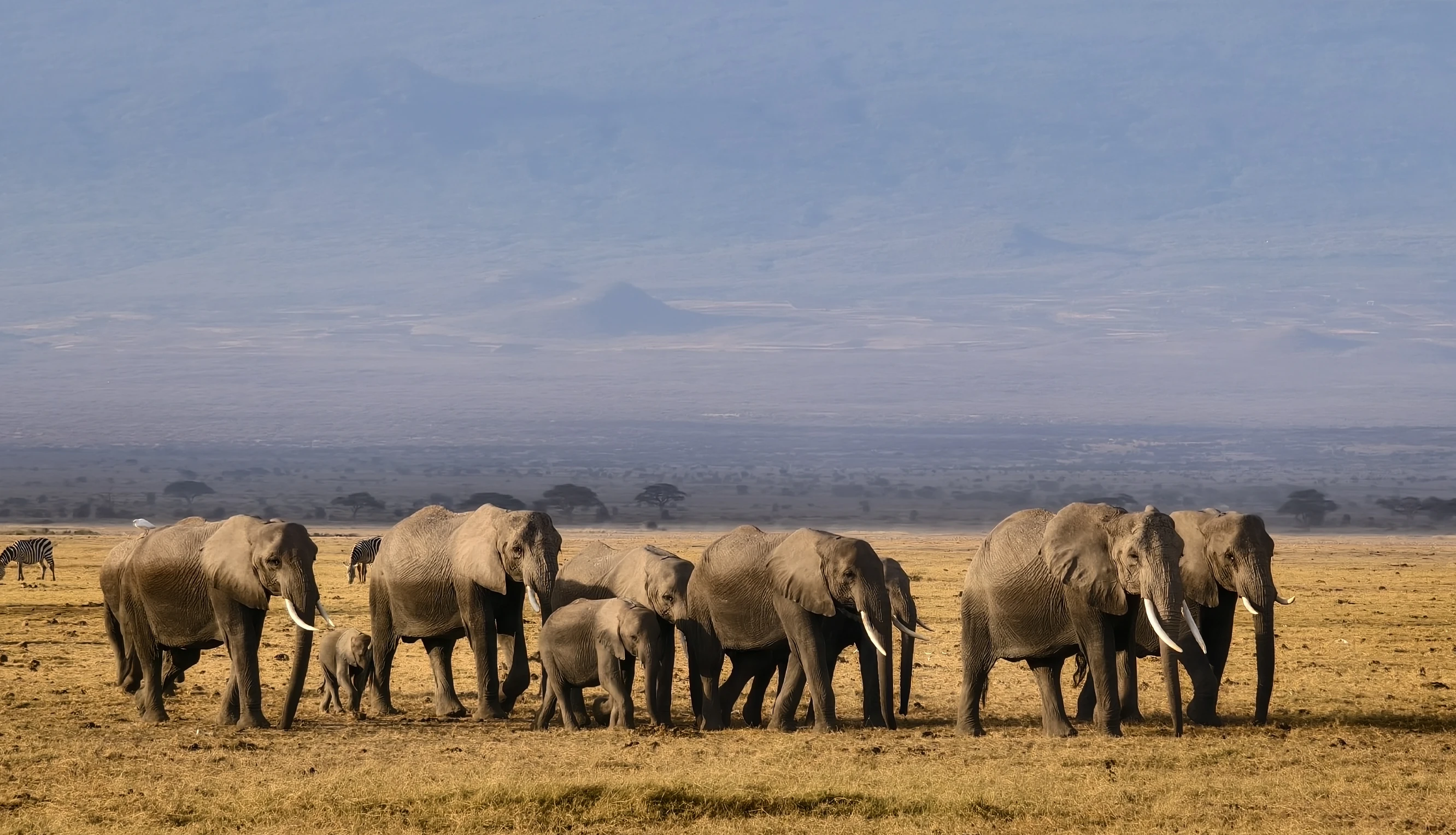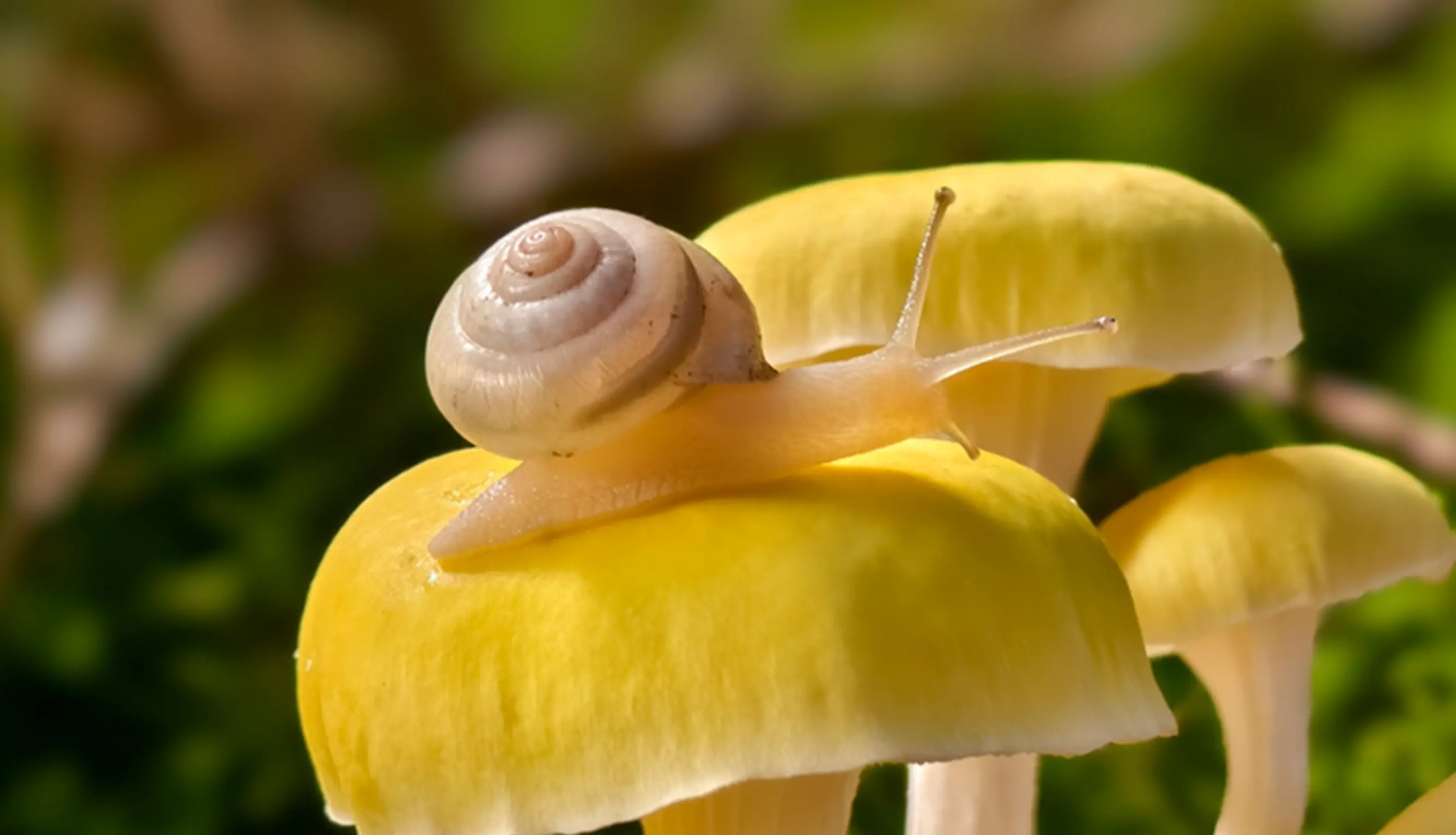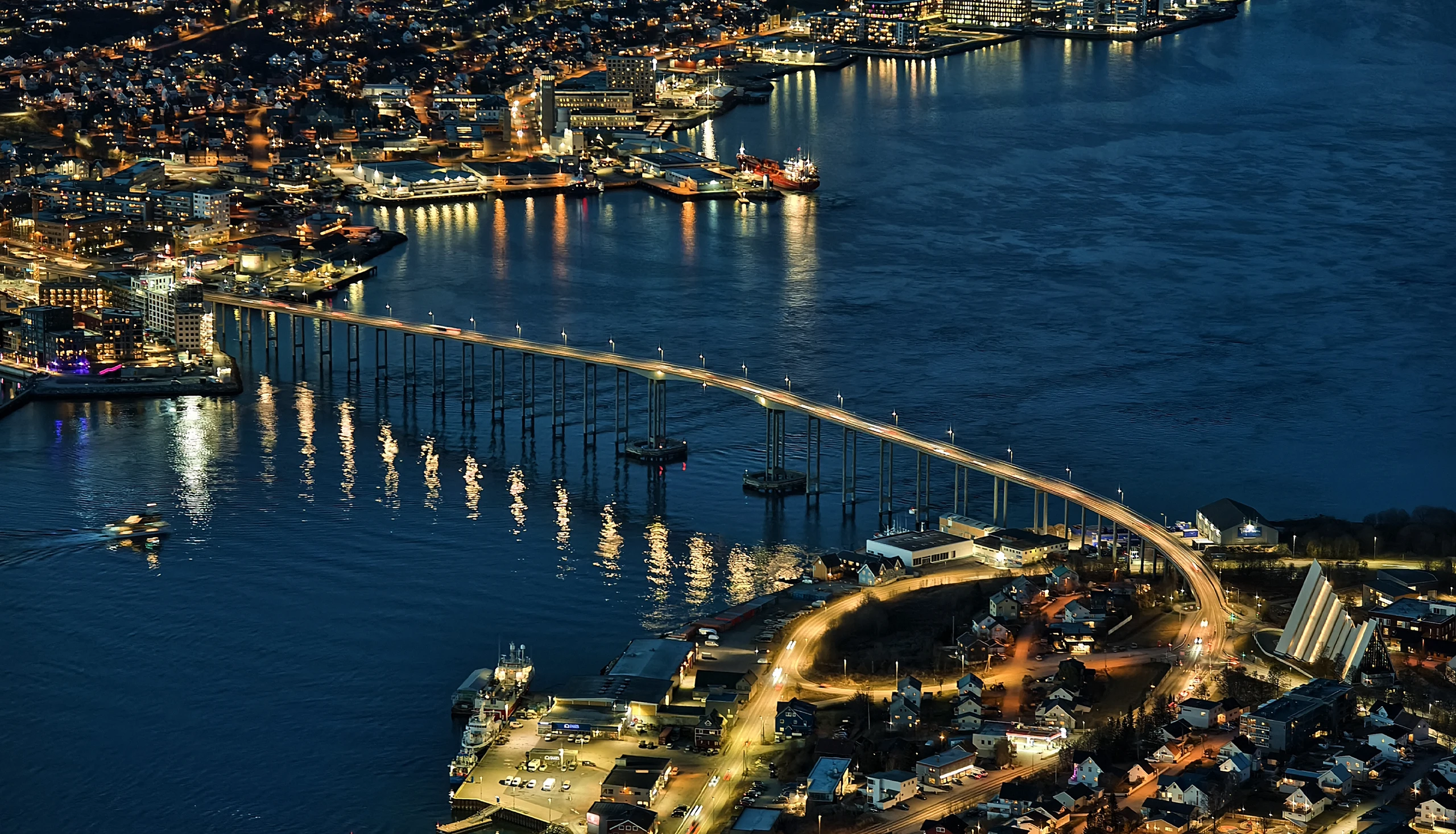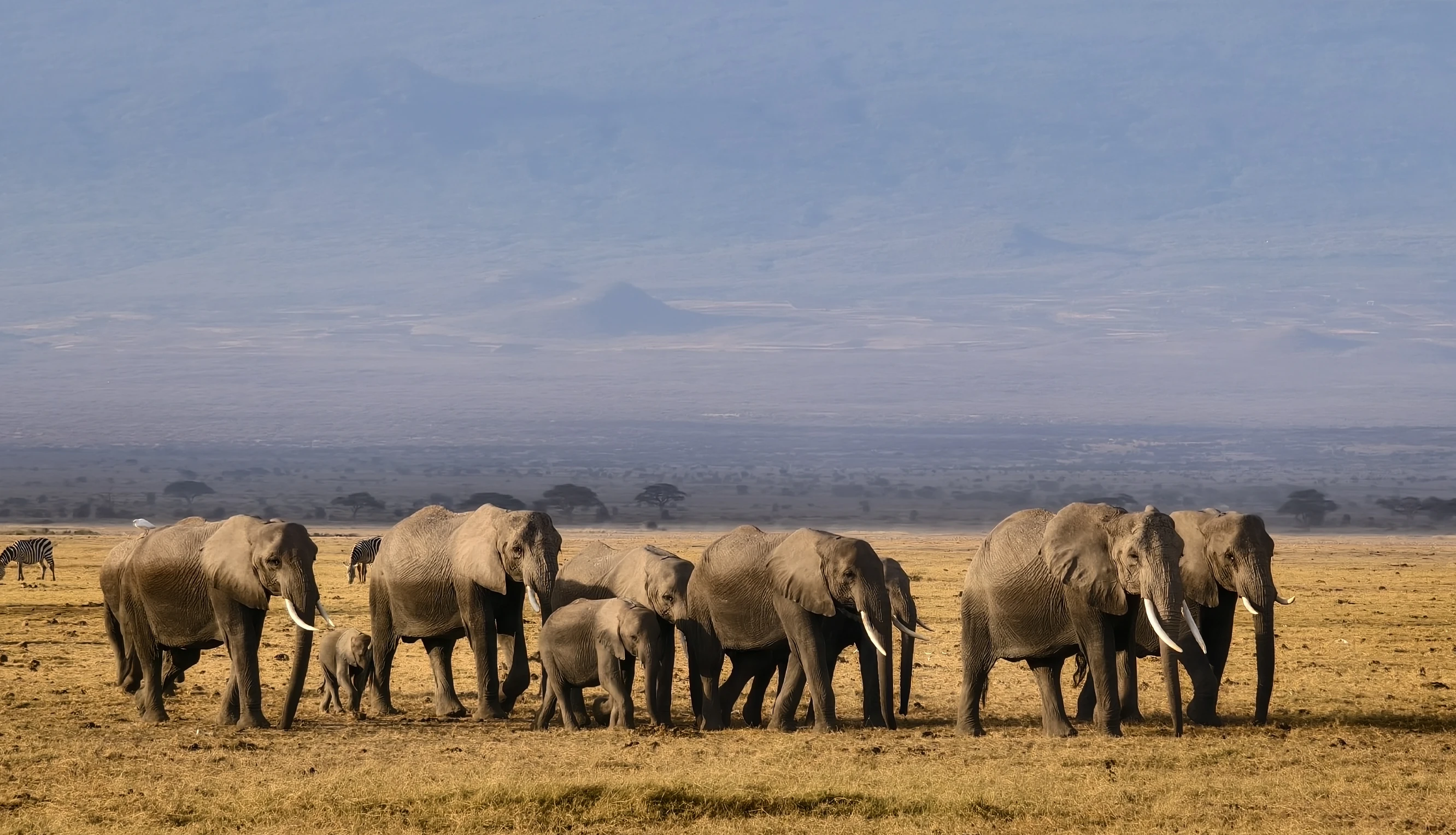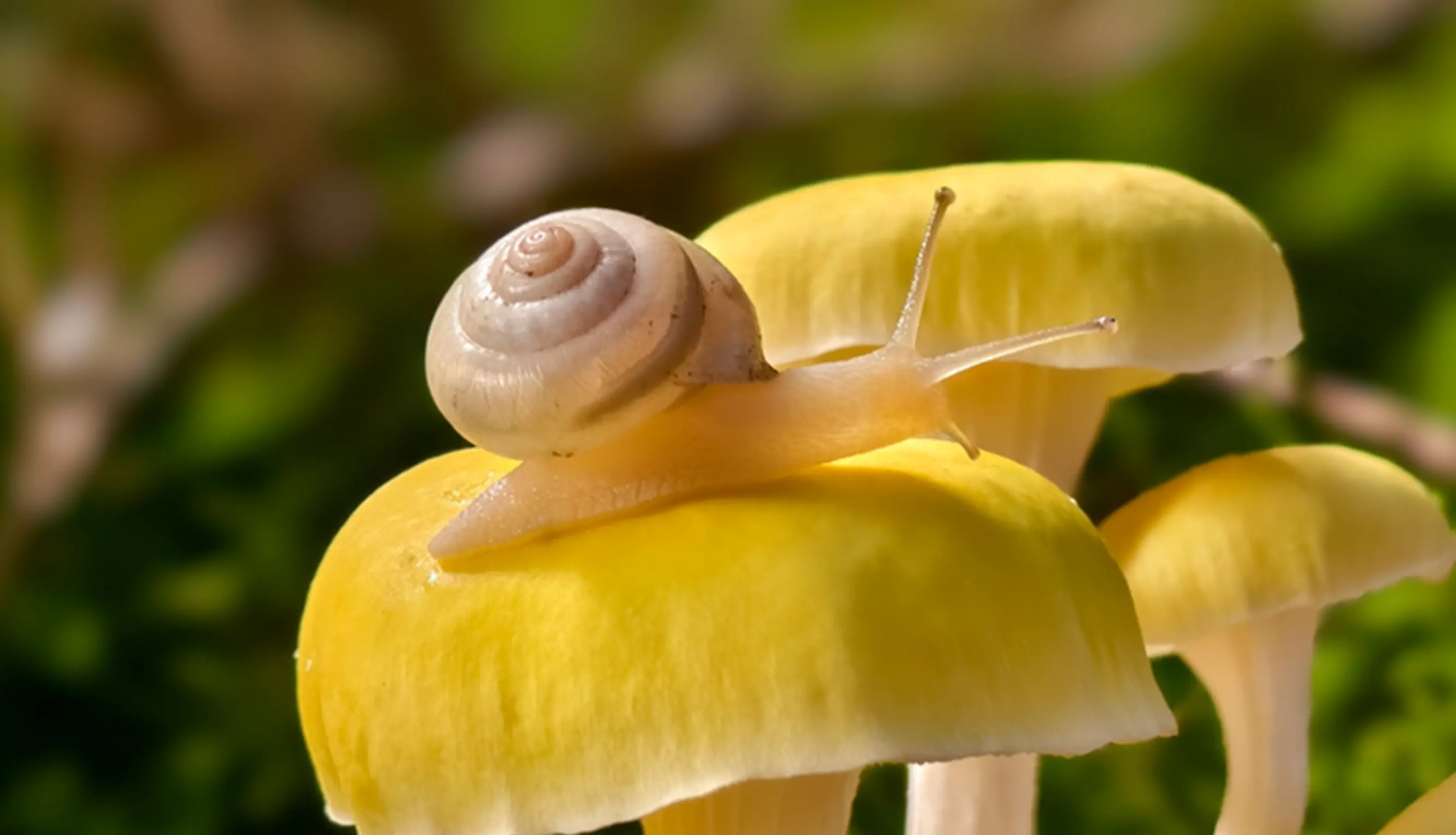 Telephoto macro
SLR-level macro blockbuster
Telephoto wide aperture at f/2.5 at night
Telephoto telephoto,
Zeiss ultra-clear zoom
The new 6nm self-developed image chip V3
Take people and scenes
to the next level
The newly upgraded 6nm self-developed image chip V3 easily realizes 4K-level movie portrait shooting under the
newly designed multi-concurrent AI-sensing ISP architecture and the second-generation

FIT interconnection system, without losing every frame.
The energy efficiency ratio is improved6
30%↑
Multi-concurrent AI perception
ISP architecture
Second generation
FIT Connected System
4K Cinematic Portrait Video, Capture Your Cinematic Sense
2.39:1 cinematic format, 4K cinematic bokeh, textured portraits, layered color LUTs, masterful focus shifts, five distinct cinematic presets, and 3DLUT import are like a movie dream factory in your pocket, so you can easily shoot cinematic blockbusters
.
Android's first 4K video bokeh post-shoot editing function makes creation more professional and free.
*Functional effect reference.
4K Cinematic StylePreset
Cinematic Style, Polaroid
Five distinct movie style presets: Natural Portrait, Summer Sea Breeze, Classic Movie, Retro Soft Focus, Hong Kong Style
Night. There are also blue brushed light spots with anamorphic wide lenses, and professional cinematic effects such as slow door frame extraction.
Natural portraits
Summer sea breeze
Classic movies
Retro soft focus
Hong Kong breeze at night
The 4K ultra-sensing "night vision device" allows you
to see the beauty of the polar night
In the polar night environment, accurately capture the glimmer of light, clear preview, beyond what the human eye sees.
ZEISS full-focus portrait master
Relatives are far away and close, and they all have stories
Cover more professional portrait photography golden focal lengths, whether it is street, classic portraits, or emotional
close-up creation,
the film is produced in one frame.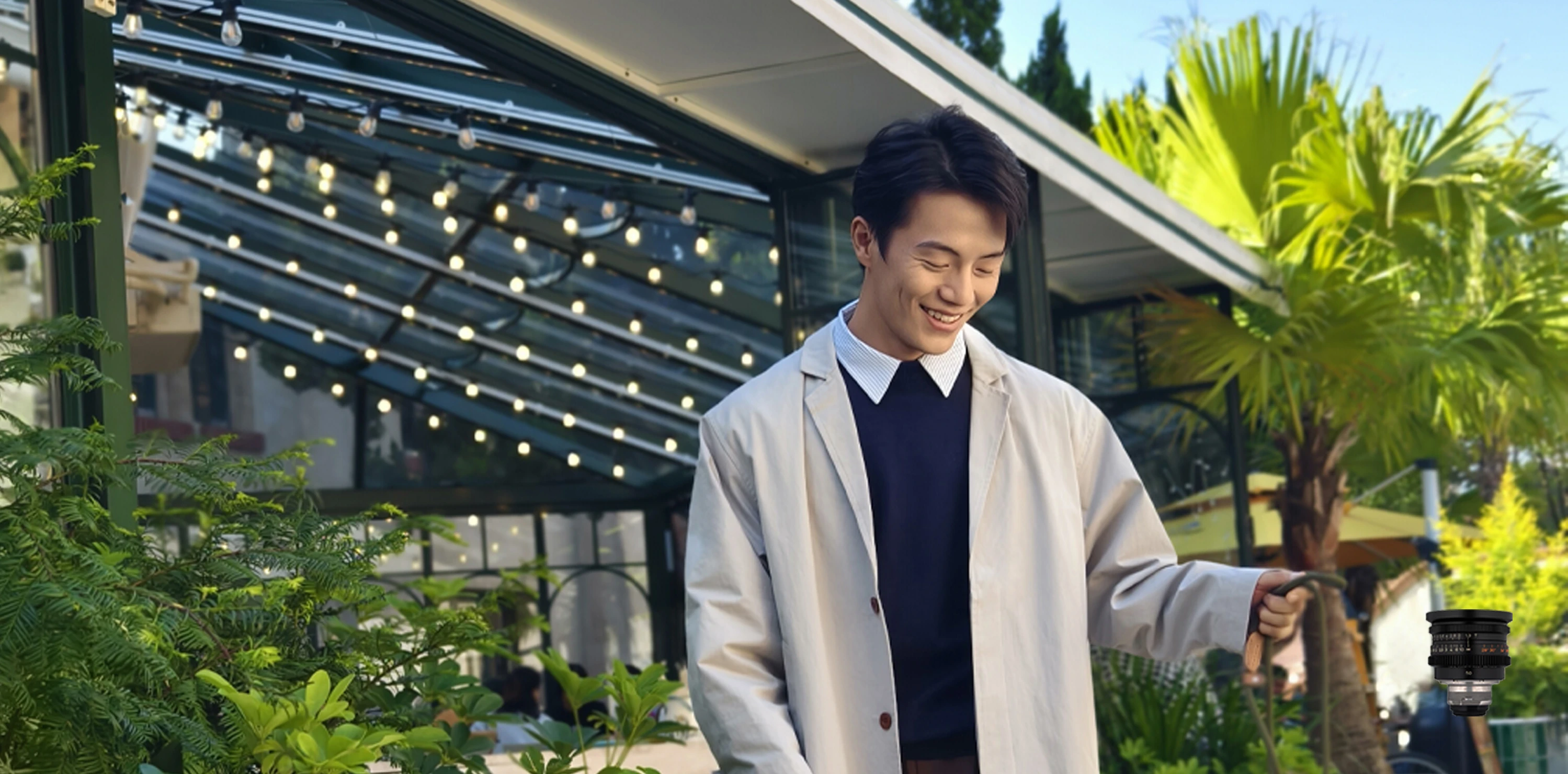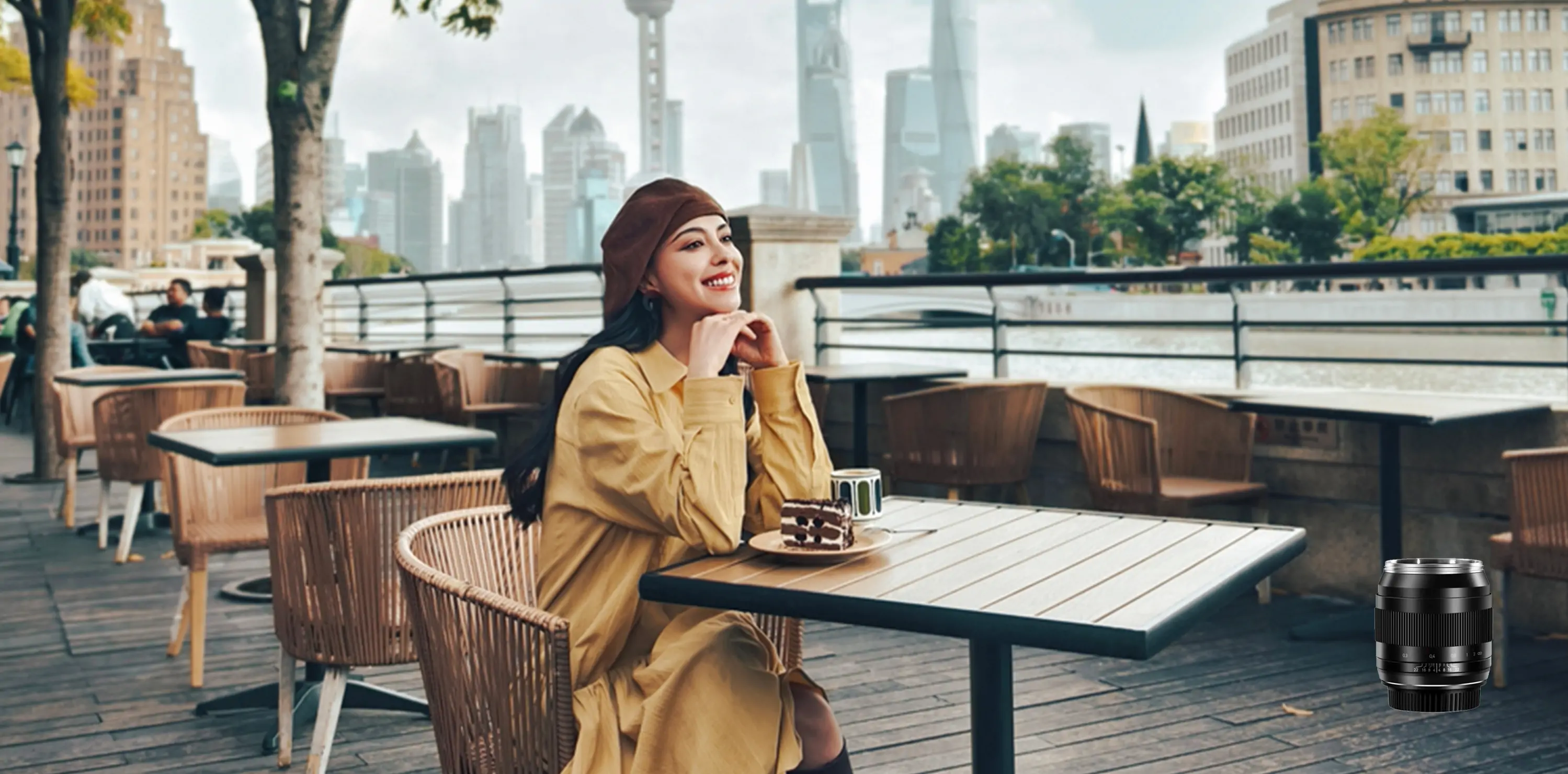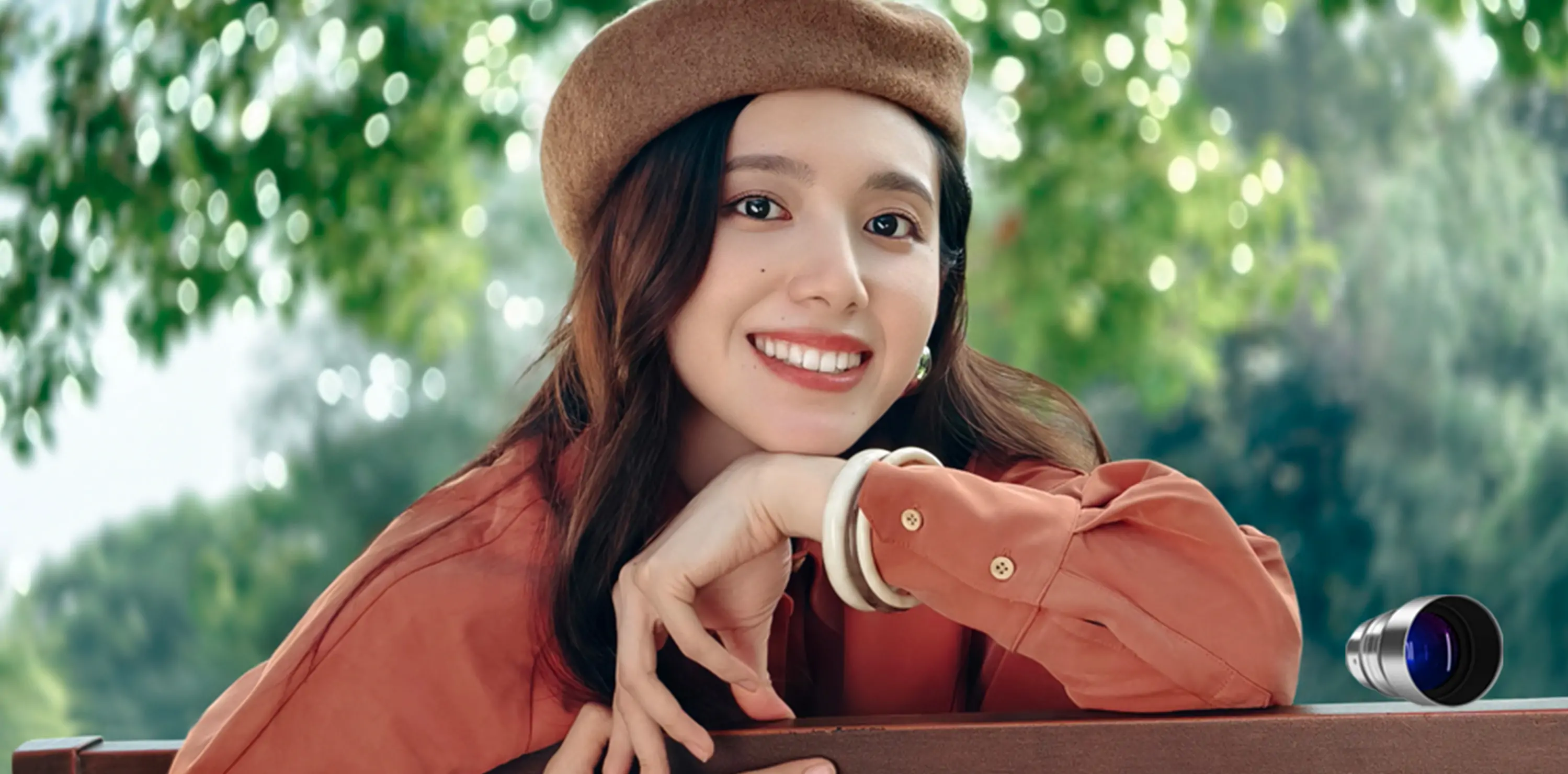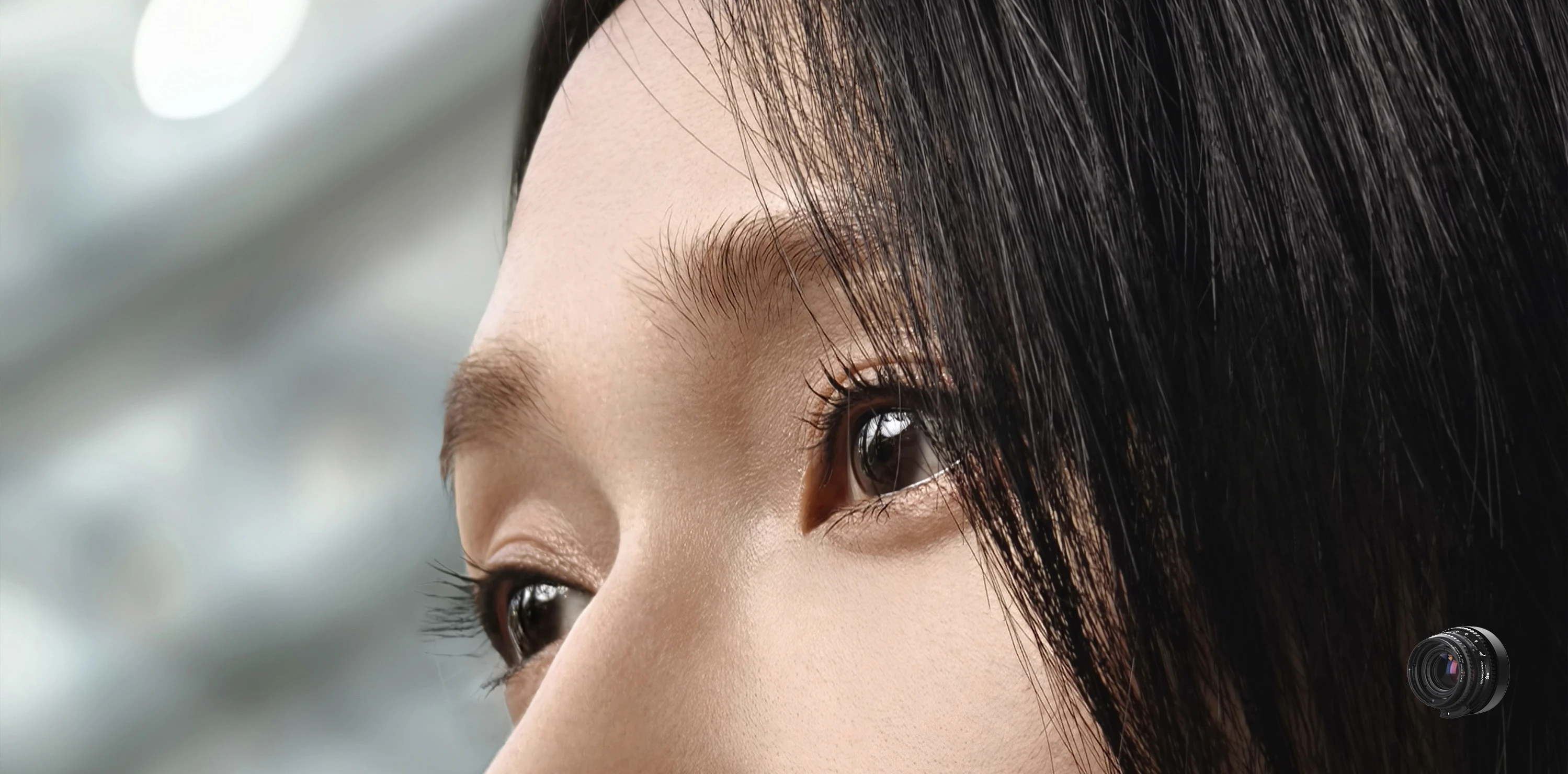 35mm
Street portrait
ZEISS B-speed style bokeh
24mm
Landscape portraits
Zeiss Distagon style bokeh
50mm
Classic portraits
ZEISS Biotar style bokeh
85mm
portrait
Zeiss Sonnar style bokeh
100mm
Features
Zeiss Planar style bokeh
vivo memory color system
The three colour styles
express their unique personality
vivo textured colors
Rich, delicate and personalized, it is the emotional expression brought by vivo's texture and color, which is integrated into the unique understanding and adjustment of the vivo photography master team
, paying tribute to the
classics and condensing and moving.
vivo vibrant colors
Explore the remaining colors of memories in your mind, and use positive, vivid and bright
tones to make the beautiful scenery in front of you be vividly recorded,
beyond what you can see.
ZEISS Natural Color 2.0
vivo continues to work closely with ZEISS to achieve accurate and natural colors with a hue
shift of ΔE7 Industry-leading, combined with the professional optimization
of shadow tone, further improve color accuracy and restore what the eye sees.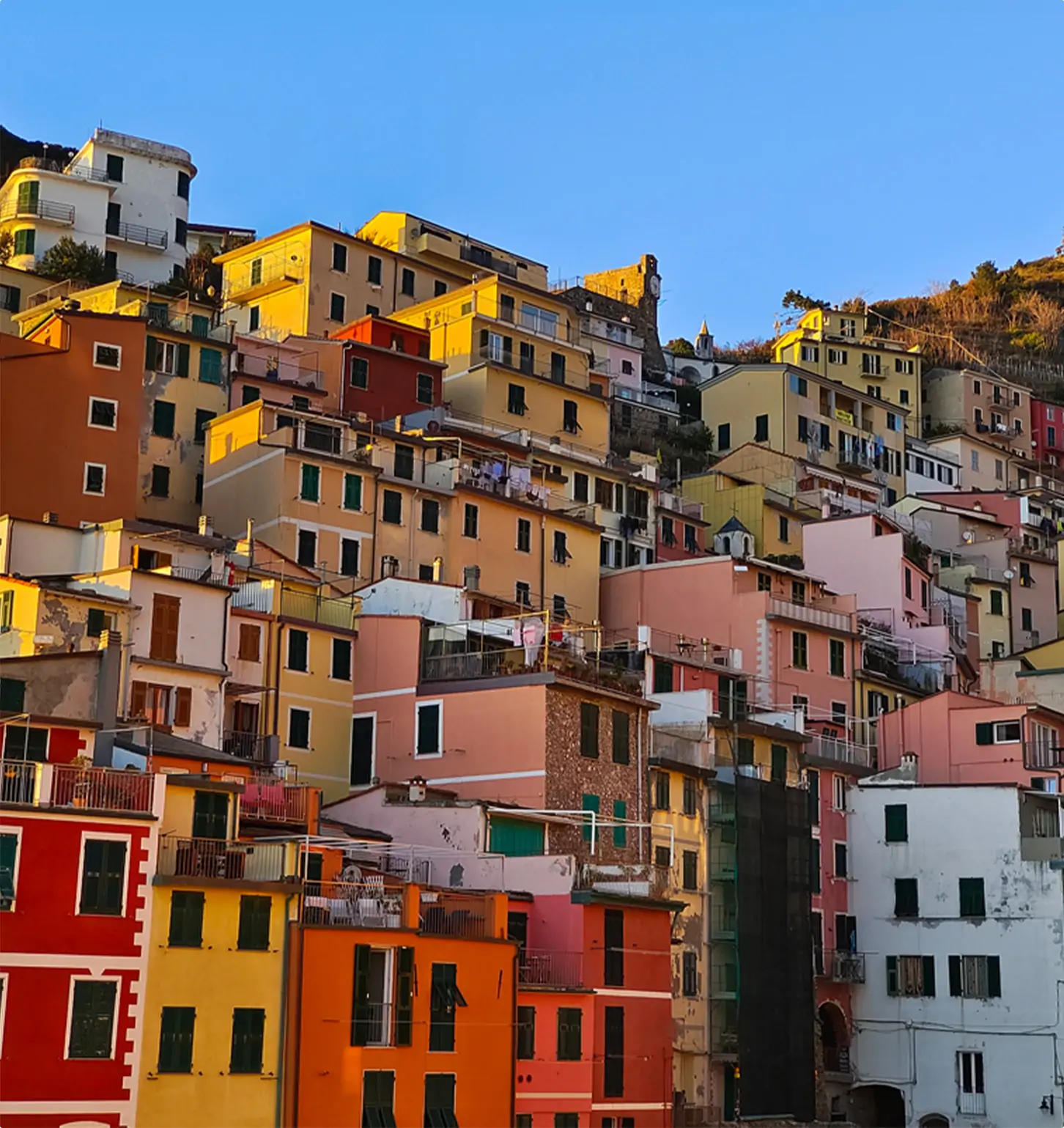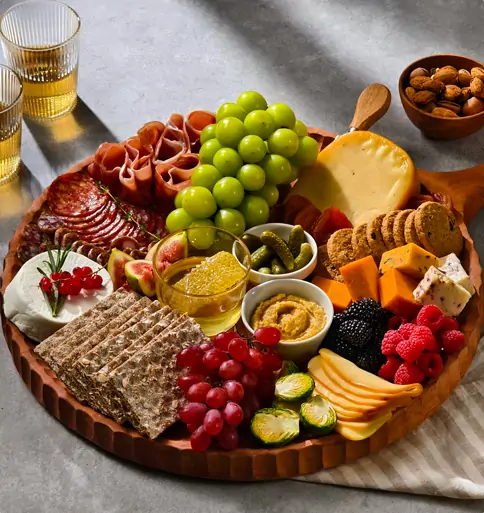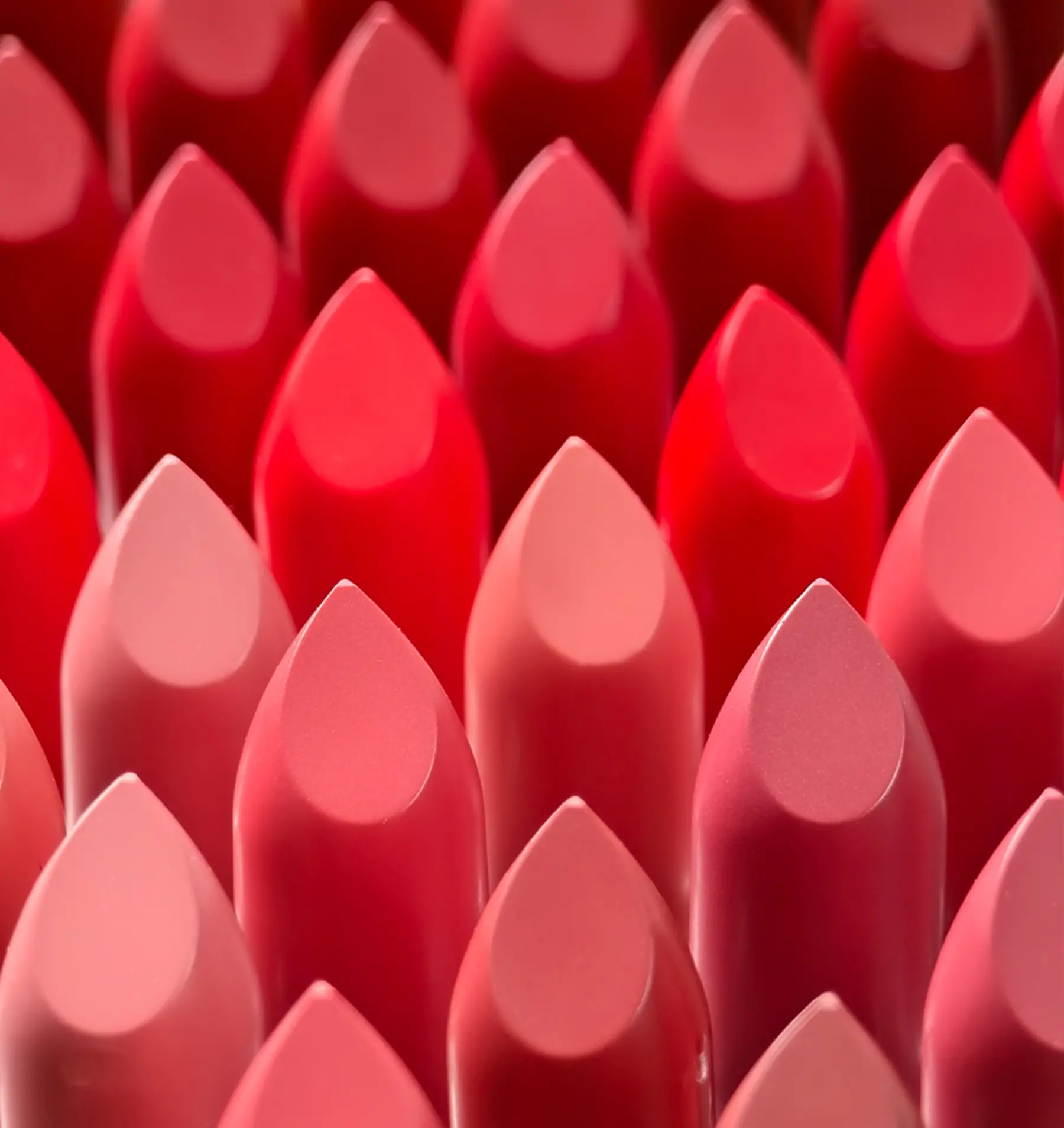 flagship performance
Sustained high energy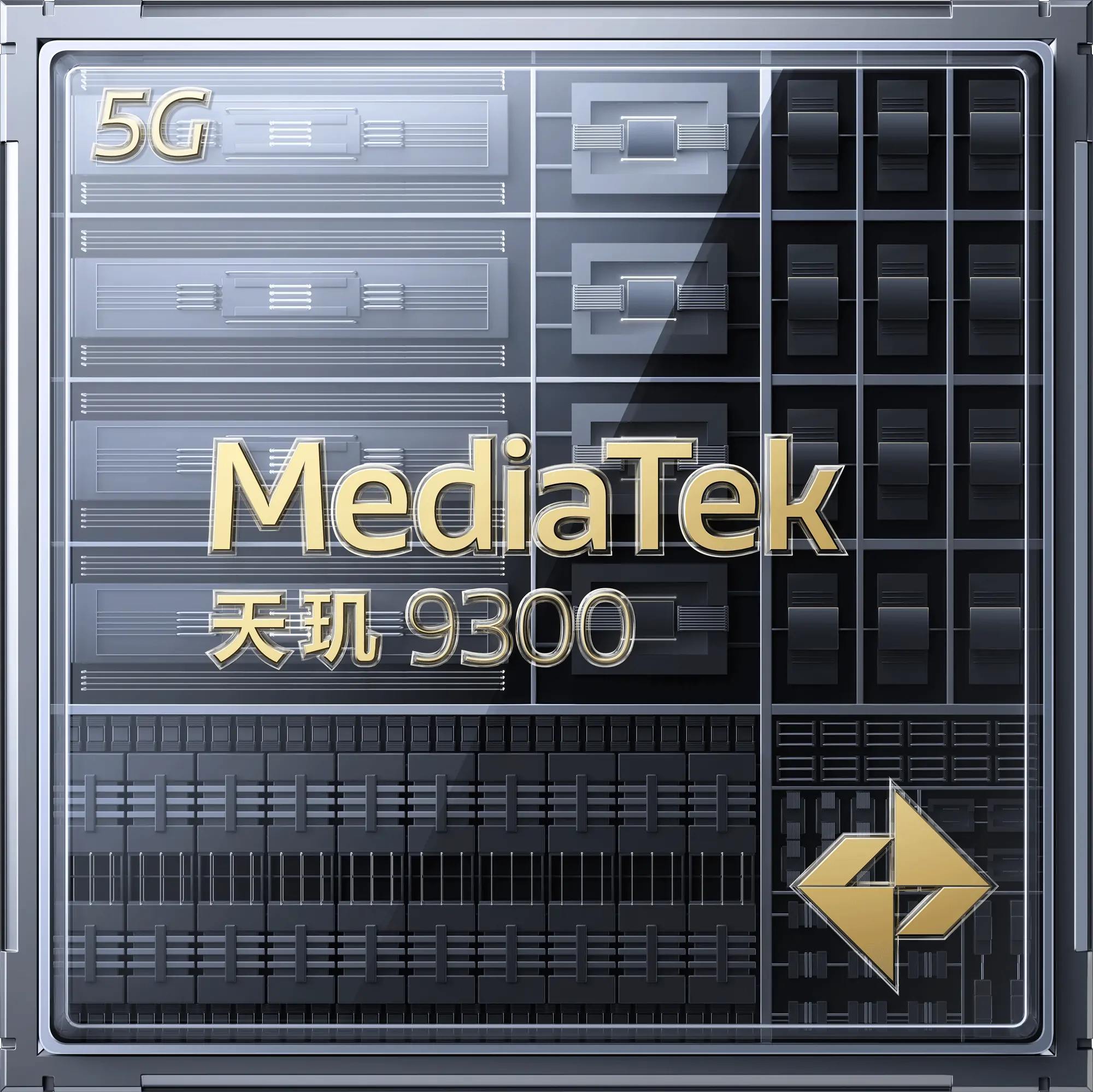 Dimensity 9300
The all-large core flagship
achieves the performance of the leaderboard
The world's first Dimensity 9300 flagship chip, jointly exploring
the design of 4+4 all-large core architecture, joint research
and development of eight tracks, breakthrough in performance, calm and low consumption.
Joint research and development of blue crystal chip technology stack
Super high running score8
2.25 million+
TSMC third generation
4nm
Flagship chip manufacturing process
4+4 all-big-core CPU
Peak performance improvements8
40%

Reduced power consumption8
33%

Newly upgraded new full-blood
performance iron triangle
Dimensity 9300
UFS4.0
LPDDR5T9
Immortalis-G720 GPU
Peak performance improvements8
46%

Reduced power consumption8
40%

7th generation AI processor APU 790
Performance improvements8
200%

Reduced power consumption8
45%

2nd generation ray tracing engine
Star speed engine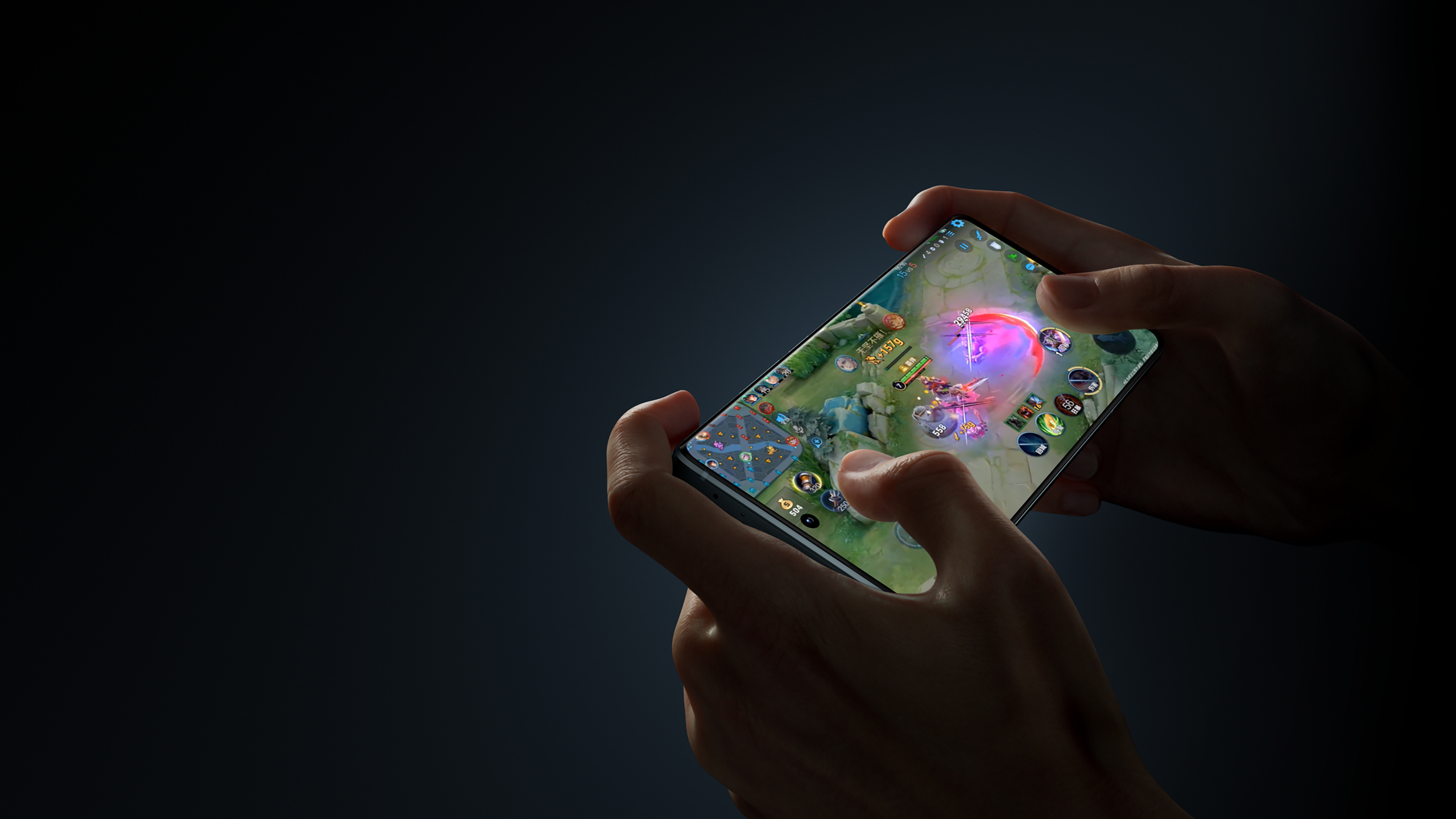 Dual-core Boost gaming experience
Stable output, high energy and energy saving
Game overscore10
Through AI deep learning, it adaptively improves the clarity of image quality and provides
a visual experience that surpasses native image quality.
Game interpolation10
Motion prediction and compensation are carried out through the self-developed V-series chips to support
the reduction of power consumption11and Boost Frame Rate modes11, doubling the smoothness.
Game ray tracing10
Based on hardware-accelerated ray tracing technology, the game light and shadow
effects are optimized to enhance visual immersion.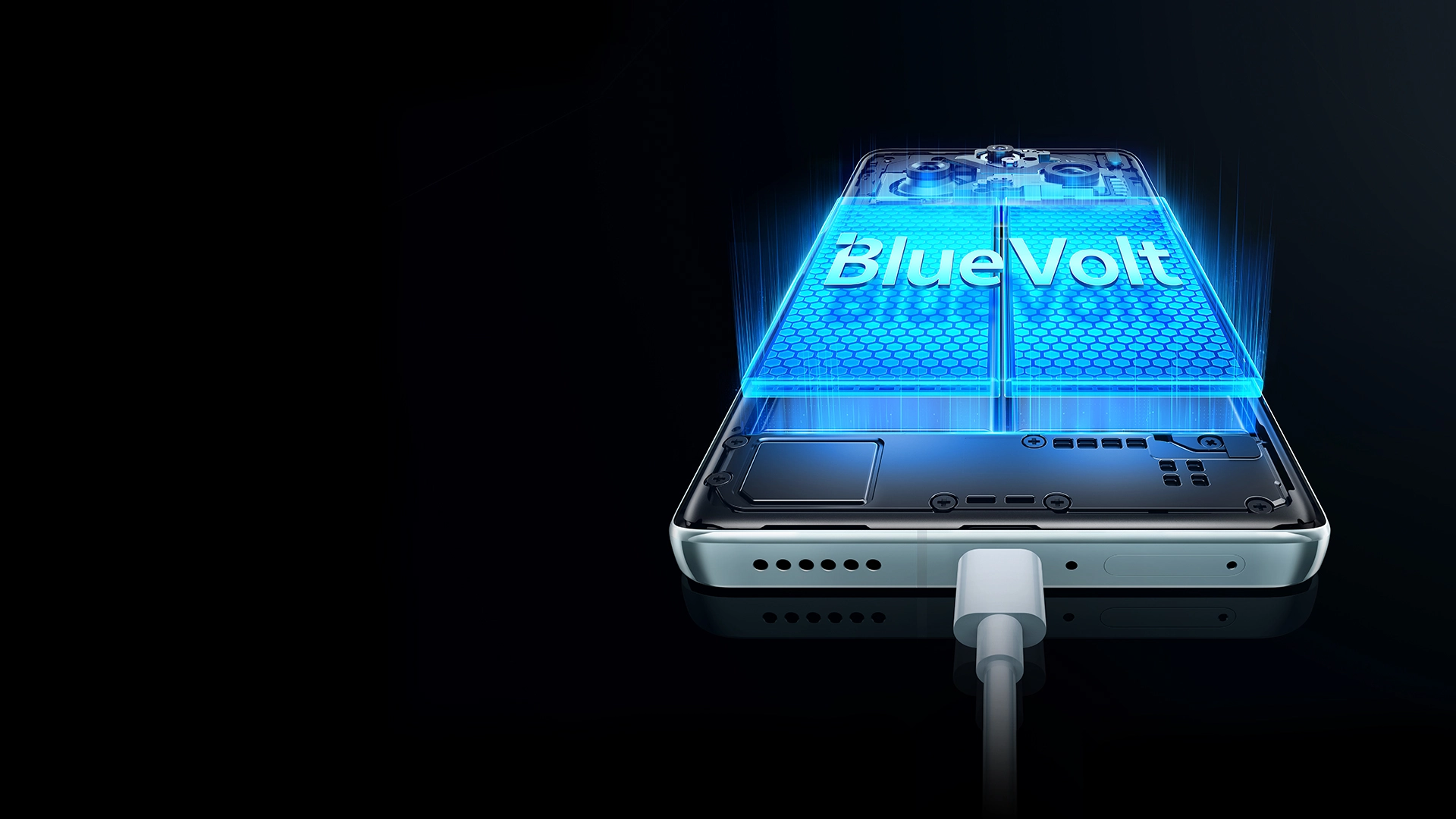 Blue ocean battery life system
with ultra-large capacity and ultra-fast flash charging
The industry's first Blue Ocean Carbon Element restructuring technology has broken through the technical bottleneck of large capacity and fast charging, and the Blue Ocean battery is full of power at all times.
Blue Ocean Battery12
Equivalent to 5400mAh
Dual-core flash charging
100W
+ Wireless flash charging
Fastest
12.5 minutes Charge to 50%13
4S bright logo, faster access to the desktop
Zero electrode fast start14
Endurance DOU15
Up to 1.72 days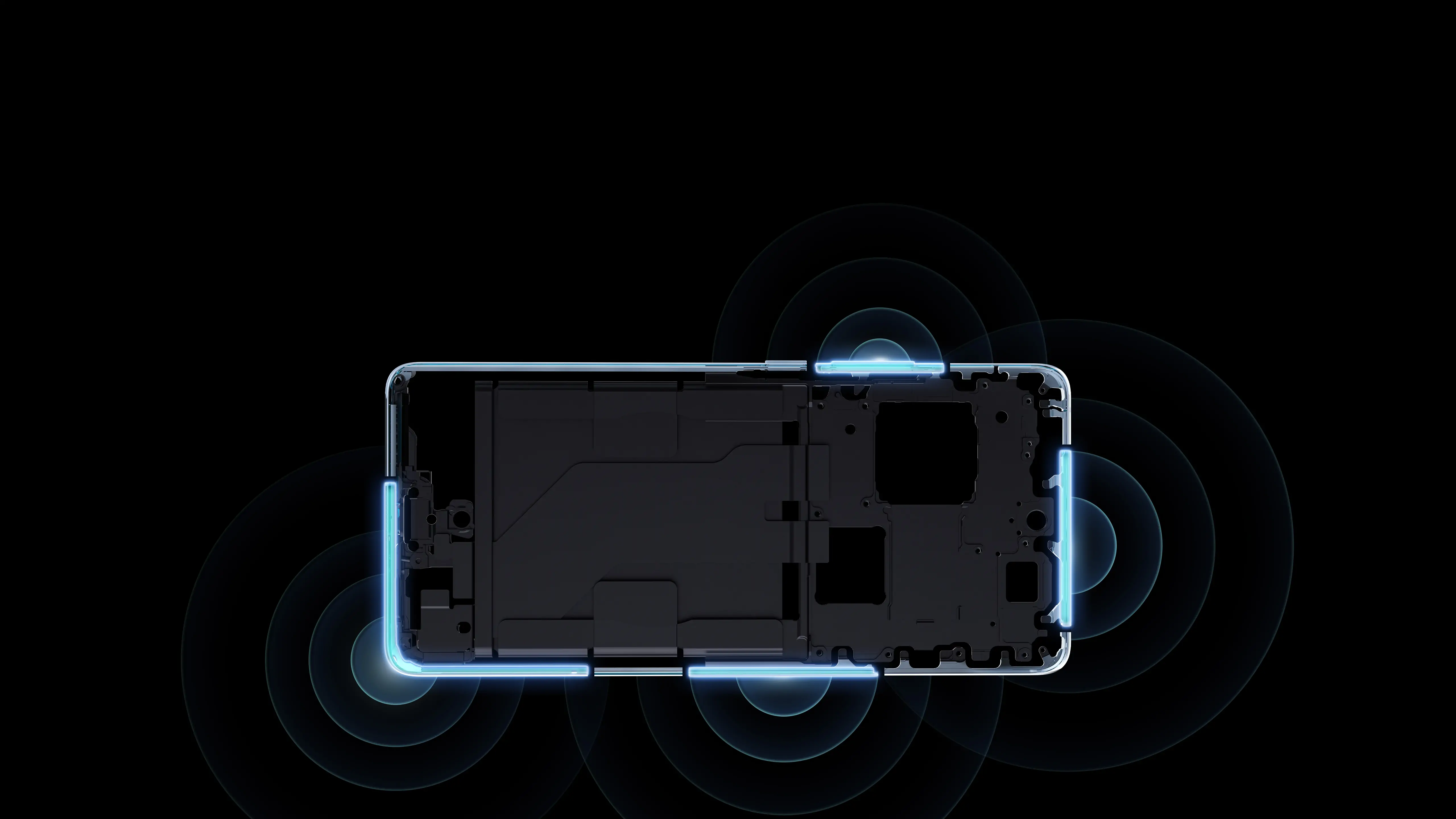 Universal Signal Amplification System
Signal, anywhere is good
Signal amplification antennas and signal AI intelligent selection realize the super signal experience in all scenarios such as subway commuting, wilderness, and tunnels.
vivo and MediaTek have jointly developed a new Wi-Fi amplification protocol to improve signal penetration capabilities. Anytime, anywhere, one step ahead of the world.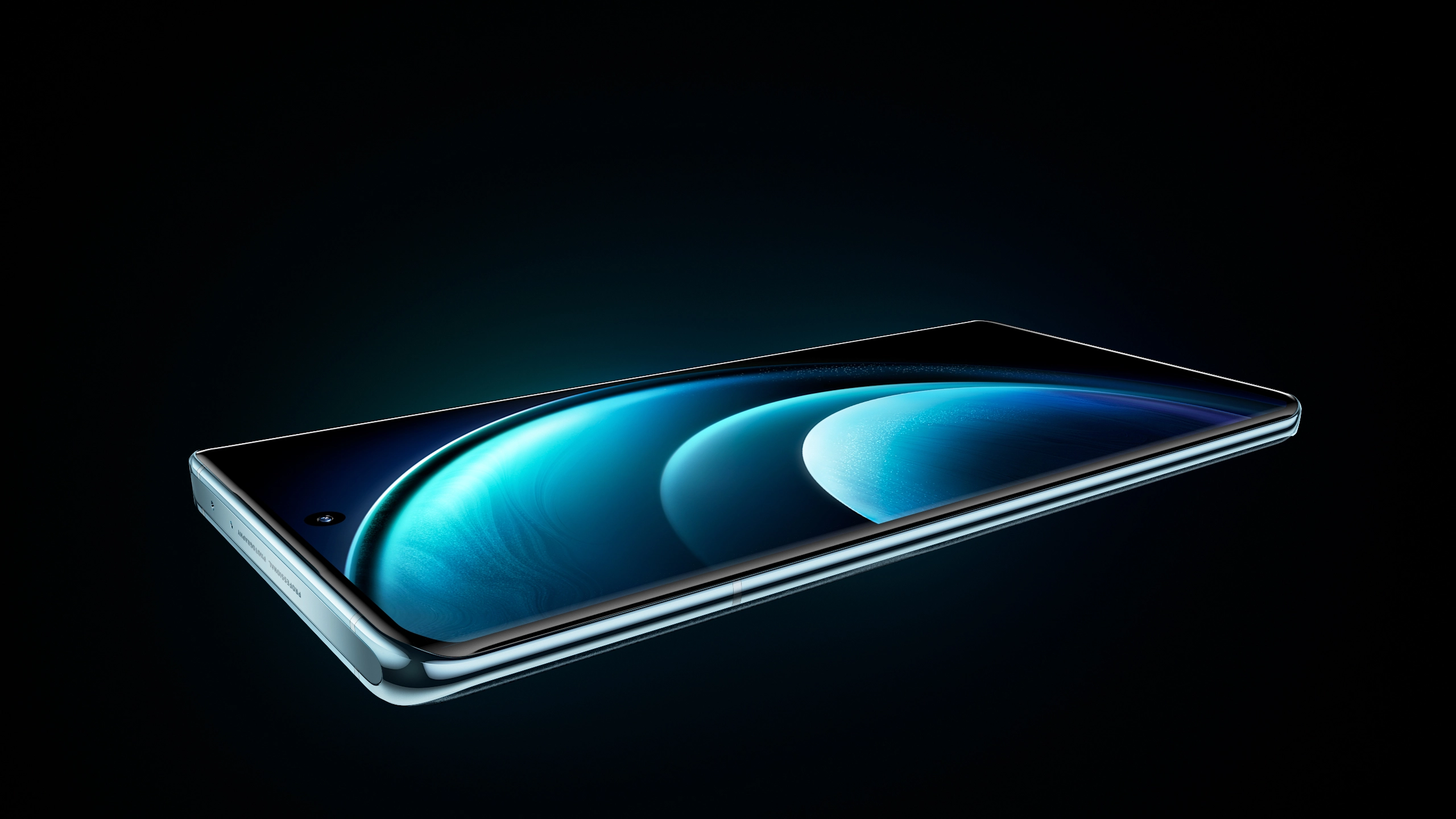 Super Retina 8T eye protection screen,
eye-catching and eye protection
Super Retina 8T eye protection screen, super bright, super silky, super eye protection, true sliding frame change, double the smoothness, combined with intelligent blue light reduction, more care for the eyes in a dark environment.
Local peak brightness16
3000nit
Backplane technology
8T LTPO
High-frequency dimming
2160Hz
Ultra-high refresh rate16
120Hz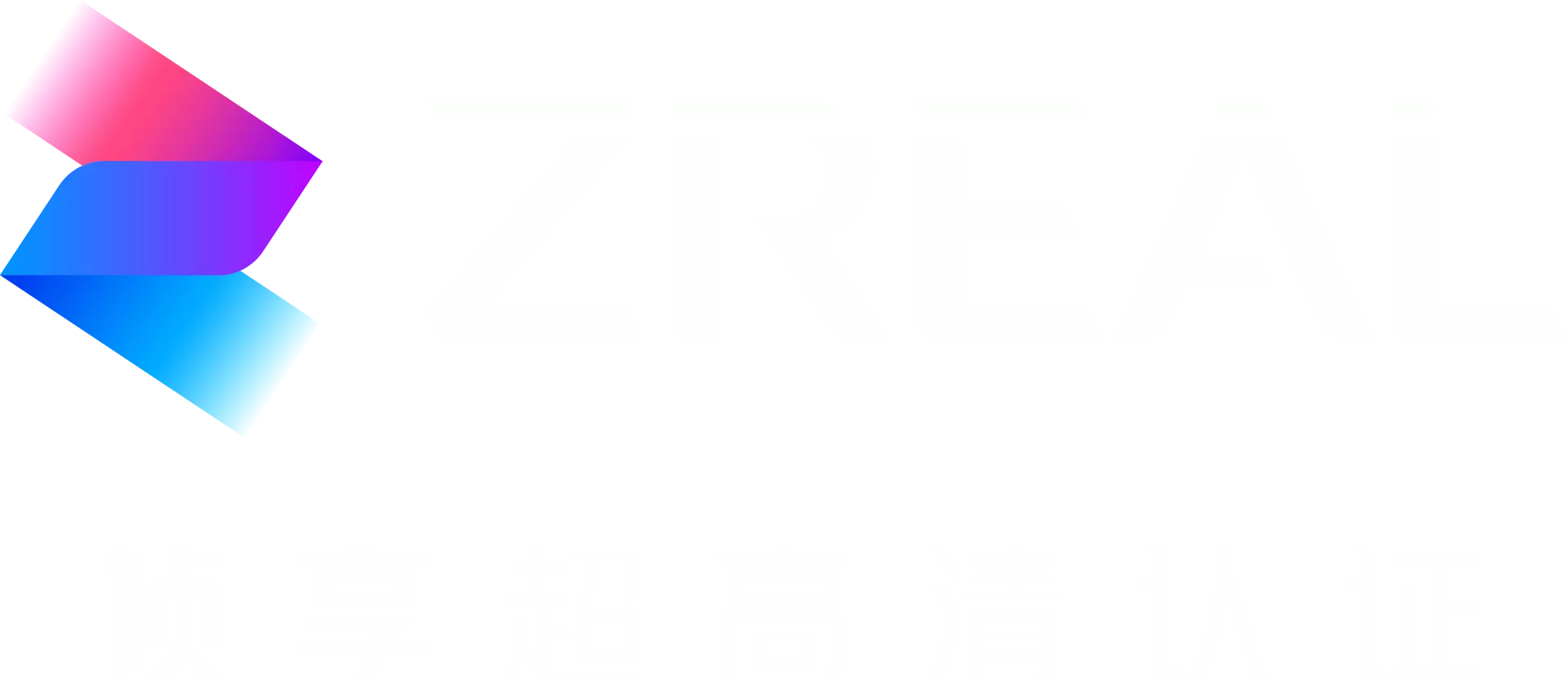 AI blue heart model

Multiple lists run to dominate the list17 | Blue Heart Little V17Smart Assistant
Super semantic search
Mobile phone photos, documents, notes, easy to find.
Super Q&A
High-quality data equivalent to 160 million books, which can summarize and answer questions on papers, web pages, etc.
Super writing
Write poems and lyrics, mind maps, activity plans, social circle copywriting, your on-the-go writing assistant.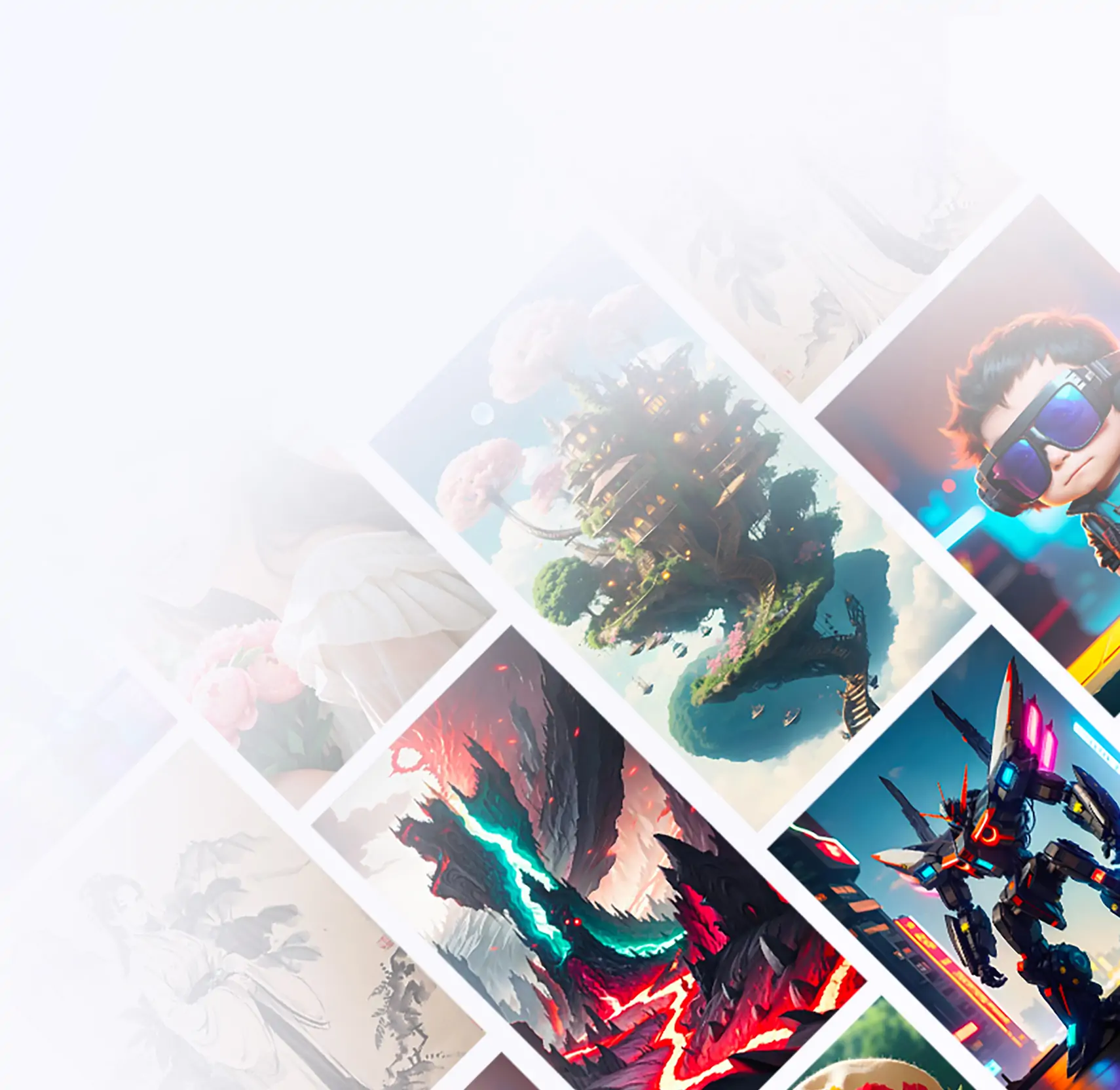 Super Creation
Wensheng Pictures, create high-quality pictures in one sentence. Picture life, picture two creation, AI eliminates passers-by.

Super intelligent interaction
Quickly create event reminders.
Voice, text, click, drag, hover, more
diverse interactions.

Learn more about >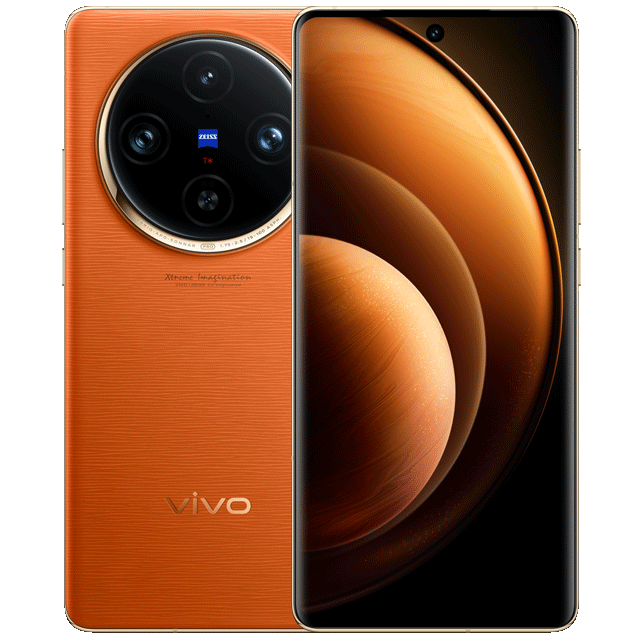 Sunset orange
Star trail blue
White moonshine
It's dark in the night
Height: 164.05mm
Width: 75.28mm
Thickness: Midnight Black, Startrail Blue, White Moonlight: 8.91mm Sunset Orange: 9.05mm
Weight: Midnight Black, Star Blue, White Moonlight: 225g Sunset Orange: 221g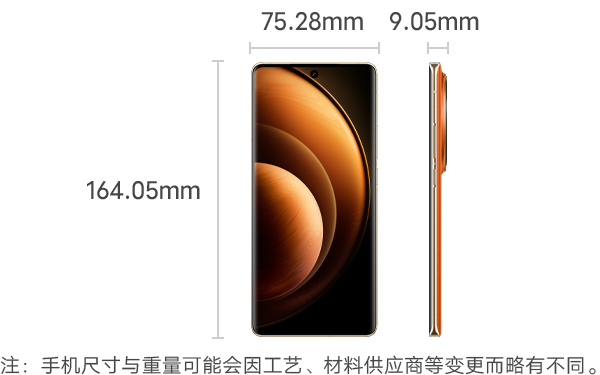 Number of CPU cores
Octa-core processor
CPU frequency
3.25GHz*1 + 2.85GHz*3 + 2.0GHz*4
Number of CPU bits
64 bits
GPU (Graphics Processing Unit) model
Running Memory (RAM)
12GB/16GB (The actual available space is less than the memory capacity of the logo because the operation of the operating system occupies part of the memory.) )
Body Storage (ROM)
256GB/512GB/1TB (The actual available storage space is less than the ID storage capacity due to the installed operating system and pre-installed programs taking up part of the storage space.) )
RAM type
LPDDR5X Quad Channel (12GB+256GB, 16GB+256GB, 16GB+512GB), LPDDR5T Quad Channel (16GB+1TB)
ROM type
Battery capacity
2700mAh (7.78V), equivalent to 5400mAh (3.89V).
Rated Capacity: 2630mAh (7.78V), equivalent to 5260mAh (3.89V).
Rated energy: 20.47Wh
Typical Energy: 21.01Wh
Charging specifications
100W Wired Flash Charging & 50W Wireless Flash Charging
100W (Support 5V/2A, 9V/1.3A, 11V/5A, 20V/5A)
Battery type
lithium battery
OTG reverse charging
Theoretical standby time
*This product adopts a dual-cell series design: Typical capacity:


Yes
Theoretical 4G single SIM standby time: up to 17.8 days.
Theoretical 4G Volte talk time: up to 19.6 hours.
Note: The data is the test result of our laboratory in the standard environment, and the actual standby time varies according to the actual local network conditions and usage habits.
Screen color
1.07 billion colors, 100% DCI-P3 color gamut
touch screen
Capacitive multi-touch
Refresh rate
Front-facing camera pixels
32 million pixels
Front camera aperture
f/2.0
Number of rear cameras
Three shots
Rear camera pixels
50 million pixel accuracy jumps to one inch main camera, 50 million pixel Zeiss APO super telephoto camera, 50 million pixel super field of view ultra wide-angle camera
Rear camera aperture
f/1.75 (rear precision jumps one-inch main camera), f/2.5 (Zeiss APO super telephoto camera), f/2.0 (rear ultra-wide camera)
sensor
Type of stabilization
The rear main camera and telephoto camera support OIS stabilization, and both the front and rear cameras support video stabilization.
Autofocus
Both rear cameras support AF autofocus
Zoom mode
The rear telephoto camera supports 4.3x optical zoom, the rear main camera and telephoto camera both support 100x digital zoom, and the front and rear wide-angle support digital zoom
Shooting mode
Front: Night Scene, Portrait, Photo, Video, Micro Film, Multi-camera, Dynamic Photo, Movie Portrait
Rear: Capture, Night Scene, Portrait, Photo, Video, Micro Film, High Pixel, Panorama, Ultra-HD Document, Slow Motion, Time-Lapse Photography, Time Slow Door, Super Moon, Starry Sky, Style & Architecture, Professional, Jovi Scanning, Food, Multi-Camera, Motion Photo, Movie Portrait
Video recording format
MP4
Video recording
It supports up to 8K ultra-high-definition video shooting, slow motion, and up to 1080P shooting
The type of network
Support mobile/China Unicom/China Telecom/radio and television 5G/4G and other networks, SA/NSA dual-mode 5G, 5G dual-SIM dual-pass Note: 5G dual-SIM dual-pass
Network Frequency Bands
only supports some frequency band combinations and depends on the operator's SA and VoNR deployment, SA and VoNR support capabilities depend on the available network and software version.
Description of the frequency band of the network
2G GSM: 850/900/1800/1900MHz;
2G CDMA: BC0;
3G WCDMA: B1/B2/B4/B5/B6/B8/B19;
4G TD-LTE: B34/B38/B39/B40/B41;
4G FDD-LTE: B1/B2/B3/B4/B5/B7/B8/B12/B17/B18/B19/B26/B28A;
5G: n1/n3/n5/n8/n28A/n38/n40/n41/n77/n78/n79
Actual network function availability depends on carrier network availability, infrastructure deployment, and handset software version.
SIM card type
Instructions for use of Dual SIM
Double nano
1. Card slots 1 and 2 can be switched to data cards arbitrarily;2. Support SA/NSA dual-mode 5G;
3. If the data card is a mobile card/China Unicom card/radio and television card, the non-data card supports "mobile 5G/4G/2G, China Unicom 5G/4G/3G/2G, radio and television 5G/4G, telecom 5G/4G/2G";
4. If the data card is a telecom card, the non-data card supports "China Mobile 5G/4G/2G, China Unicom 5G/4G/3G/2G, Radio and Television 5G/4G, and Telecom 5G/4G (VoLTE service needs to be activated, and the network cannot be registered when the VoLTE service is not activated)".
Hi-Fi
Yes
Music player
AAC、WAV、M4A、MP3、MP2、MP1、MIDI、OGG、APE、FLAC
MP3 ringtones
Yes
recording
OriginOS 4 is based on Android 14
Support Jovi voice, Jovi suggestions, Jovi scanning, smart car, smart life and other functions
WLAN
Support frequency bands WLAN 2.4G, WLAN 5.1G, WLAN 5.8G; Supported functions include Wi-Fi Display, 2*2 MIMO, MU-MIMO, Wi-Fi 6, Wi-Fi 7, 2.4G&5G dual-channel
concurrencyNote: Some Wi-Fi 7 functions need to be paired with a router that supports the Wi-Fi 7 protocol, and Wi-Fi 7 related functions need to be opened after OTA upgrade, and the specific time needs to be pushed after the approval of the relevant regulatory authorities.
WLAN hotspot
Yes
Bluetooth transmission
Bluetooth 5.4 is supported
Bluetooth audio specifications
SBC、AAC、aptX、aptX HD、LDAC、LHDC
DP projection
navigation
Support GPS: L1+L5, Beidou: B1C+B1I+B2a+B2b, GLONASS: G1, Galileo: E1+E5a+E5b, QZSS: L1+L5, NavIC: L5
Support AGPS, cellular network positioning, wireless LAN positioning, geofencing
NFC
Cloud services
Accelerometers
Ambient light sensor
Proximity sensor
gyroscope
Electronic compass
Other sensors
Front color temperature sensor, under-display optical fingerprint sensor, laser focus sensor, infrared remote control, Flicker sensor, multispectral sensor
socializing
Film and television music
Commonly used tools
Infotainment
life
Built-in app notes
Sina Weibo
Youku Video, Tencent Video
App Store, iMusic, iTheme, iManager, File Management, Game Center, Cloud Service, and Mutual Transfer
E-book
Pinduoduo, Vipshop, Alipay, JD.com, Ctrip
The above list of built-in applications is for reference only, please refer to the actual built-in applications.
Network access information
This model has obtained the telecommunications equipment access license, access to the network license mark in the electronic display present, please check in the mobile phone, view method: settings - system management - about the mobile phone - legal information - certification information *
* due to the difference in the viewing path of different models, you can also search for "certification information" through the search function of the mobile phone, you can quickly query the electronic network access license mark built into the mobile phone.
Authenticity Verification of Network Access Permit Mark: You can click on the "Authenticity Query" link on the government service
1. This model is not a professional waterproof mobile phone, it can be splash-proof, water-resistant and dustproof under normal use, and its effect has been tested under controlled laboratory conditions, and its effect has reached IP68 under GB/T 4208-2017 (domestic) / IEC60529 (overseas) standards. Splash, water and dust resistance is not permanent, and protection may be degraded due to daily wear and tear. Do not charge your phone when wet, please refer to your phone's built-in instructions for cleaning and drying. Damage caused by immersion in liquids is not covered by the warranty. IP68 waterproof conditions are (1), no flowing clear water, water depth of 1.5 meters; (2), test time 30 minutes; (3) The difference between the water temperature and the product temperature is not more than 5 degrees Celsius.
2. The physical area of the sensor is 1/2", and the actual imaging area is 1/2.51".
3. T* stands for "Transmission Layer", and ZEISS T* coatings enhance visible light transmission, improve image quality and accurately reproduce the color of objects, while reducing reflectivity and mitigating negative effects such as ghosting stray light.
4. The data comes from vivo lab, and the resolution of the field of view around the near field is increased by 20%+ compared to the X90 Pro+.
5. Data from vivo labs, compared to vivo X90 Pro+ periscope telephoto lens.
6. The data of the V3 chip comes from vivo lab, and the comparison object is the self-developed image chip V2. Actual testing may vary depending on the operating environment, etc.
7. The X100 series is tuned by ZEISS and is the industry-leading smartphone manufacturer with a hue shift ΔE as of the product release date.
8. Lift data from MediaTek's official website. The 2.25 million+ benchmark score data comes from the actual measurement of vivo lab, using the Antutu V10 version, and the test equipment is the X100 Pro 16GB+1TB version. The data is for reference only, and there may be differences in the performance scores of different memory versions and different test environments.
9. LPDDR5T Only supported in the 1TB version, and the data are all model estimates.
10. Please refer to the actual experience for the list of games supported by game super-resolution, game frame insertion, and game ray tracing.
11. Different games support different frame insertion modes, please refer to the actual display and experience effect.
12. This product adopts a dual-cell series design:
Typical Capacity: 2700mAh (7.78V), equivalent to 5400mAh (3.89V)
Typical energy: 21.01Wh
Rated Capacity: 2630mAh (7.78V), equivalent to 5260mAh (3.89V)
Rated energy: 20.47Wh
13. In ultra-fast mode, charge to 50% in up to 12.5 minutes. The charging data comes from the environmental test of our laboratory, the test environment: environment and mobile phone temperature 25°C±1°C, test conditions: when the mobile phone battery is 1%, turn off other mobile phone services and functions except for calls, in ultra-fast mode and screen-off state, with the official standard charger + data cable charging of the product; the actual data may be different due to different test environments, different user charging scenarios, different initial temperature of mobile phone charging, long-term battery wear and tear and other factors.
14. After the phone is completely out of power and turned off, it can be turned on quickly by plugging in the cable to replenish the power, and the vivo logo will be lit up in 4 seconds. For phones that have been placed in the zero-battery state for more than 24 hours, the duration of the logo will depend on the specific situation.
15. The data comes from vivo lab, the test room temperature is about 25°C, the actual situation will be slightly different due to different test environment, test software, etc.
16. The screen size is the length of the right-angle diagonal of the screen measured according to a standard rectangle, and the actual viewing area is slightly smaller. The local peak brightness and refresh rate of the screen are all from vivo labs, and there may be differences between actual use and testing.
17. Blue Heart V-related function experience, please upgrade to the latest version; list source: SuperCLUE-Safety Safety Overall List / SuperCLUE-Multi-round Open Questions Ranking / SuperCLUE List / C-Eval List / CMMLU List / SuperCLUE-Top Ten Basic Ability Ranking / SuperCLUE-Chinese Large Model Security General List, data cut-off time is October 2023.
18. Unless otherwise specified, the data and parameters on the above page are the test results of our laboratory standard environment, and the actual situation of the data and parameters (e.g. aperture parameters) may vary slightly depending on the test environment, test software, supplier material batch, etc.
19. The above sample effect is for reference only, there may be differences in pixels in different shooting modes, some sample sizes have been cropped, for reference only, please refer to the actual shooting effect.
20. Since some specifications, parameters, parts, and appearance details of the product may change due to supplier changes or production batches, vivo will update the description on the page in real time according to the adjustment, please check carefully.
21. ZEISS, the ZEISS logo, is a registered trademark of Carl Zeiss.
22. RAM & ROM: The actual storage space and storage space are slightly smaller due to the fact that the phone's system and pre-installed programs take up some of the storage space.
No customer reviews for the moment.
Related Blog Posts
Questions
(0)
No customer questions for the moment.
Only registered user can ask a question.
Login