Sony Xperia 5 V XQ-DE72 Dual SIM 8GB RAM 256GB 5G (Platinum Silver)
| | |
| --- | --- |
| Location: | Hong-Kong |
| Possibility to return: | Yes, within 14 days to warehouse in USA / UK or EU |
| Length of warranty | 12 months |
| Warranty Extension: | At promotional terms, up to 24 months (during checkout) |
| Dual Sim | Yes |
| 5G | Yes |
| Rom: | Global NATIVE version |
| Processing time for warranty service from | 6 weeks |
| Processing time for warranty repair to | 12 weeks |
Other variants / accessories
Available delivery options:
Keep track of the price drops on this item. Simply enter your email here and we will send you an email alert.
Invalid email
Watch it
You will get $ 6.82 in reward when purchase 1 of this product. The reward can be used to pay for your next orders, or converted into voucher code.
Frequently Asked Questions
Welcome to Bludiode.com
We are mobile electronics marketplace seller since 2014, we offer mostly smartphones, tablets and accessories. Our customers have right to return product locally (USA, UK, EU) and execute warranty up to 24 months. All products sold on our website are coming straight from the producers, are genuine and they are subject to the warranty. To learn more click "About us" in the website footer.
Check also these products available at local stock:
Xperia redesigned for you
The Xperia 5 V is designed to fit neatly into your lifestyle, with a simple and flat form, and a camera unit matched with the body colour for an iconic look.
Make every moment memorable
Xperia can capture you and your world, making all the moments in your life a great memory. All you have to do is point and shoot and the Xperia 5 V will do all the work.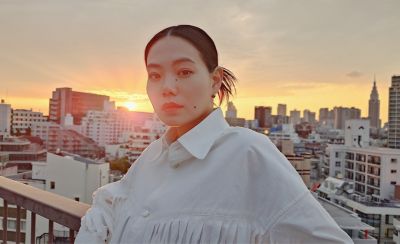 Create and share videos with ease
You can edit and easily create a video by selecting photos, videos and music, then the Video Creator will automatically do all the work for you.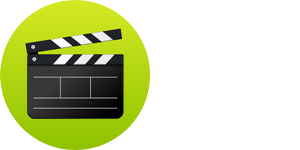 A battery that can last until the next day2
Forget about running out of power. You can start the day with Xperia 5 V fully charged and reach the next morning with up to 50% of the battery left2. That gives you more time to do what you love.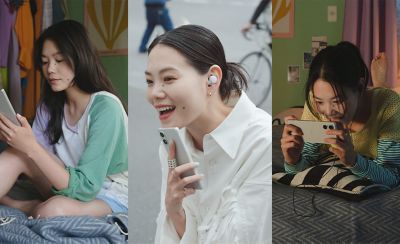 Music and videos are more exciting with Xperia
With the Xperia 5 V you not only will enjoy music and videos, but you will do in high quality with a brilliant display and Front-stage stereo speakers, and technologies that will make the contents much better. Just enjoy it.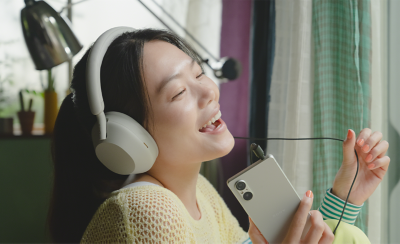 Play for fun or play to win
Whether you play games to pass the time or to win competitions, the Xperia 5 V will elevate every mobile gaming experience.
Make every moment memorable
The Xperia 5 V was created to take photos and videos easily, giving you incredible results that you can keep as memories or to share with your friends.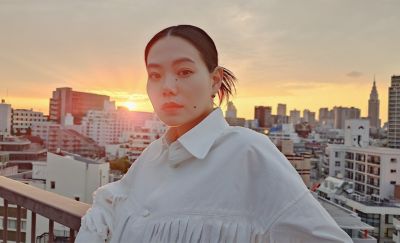 Capture the moment in stunning detail
Our new generation Exmor T™ for mobile sensor1 captures more light than ever, meaning your photos will always be beautiful and expressive in any situation, especially at night and in low-light situations.
Impressive portraits, powered by A.I.
The Xperia 5 V is perfect for portraits. A.I. (Artificial Intelligence) analyses the focus, white balance, and exposure to automatically give you the best shot each time. Point and shoot and your phone will do the rest.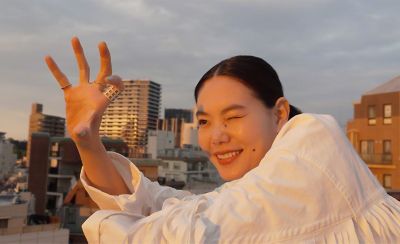 Capture you and your world
The Xperia 5 V camera excels in any situation. Whether it's day or night, whatever the angle, and if you're shooting portraits, landscapes, food or anything else, you'll get great shots without compromising on quality.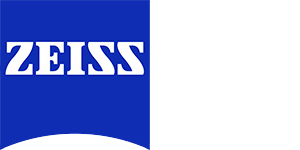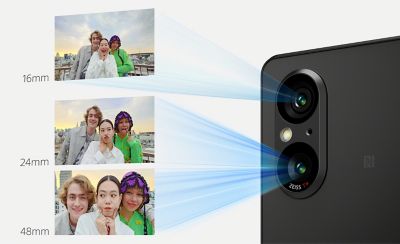 Express yourself with Xperia
Shoot and share vibrant photos and videos thanks to Xperia's incredible colour expression and artistic capabilities. It's easy and fun.
A minute to make incredible videos2
Vlogging has never been easier. Just select your photos, videos, music3 and the duration, and the Xperia will automatically create an influencer-level video.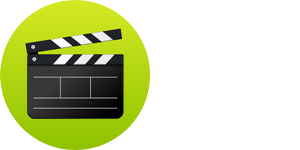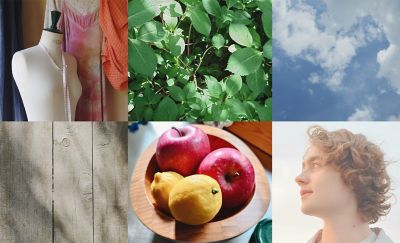 Colours that shape your world
Creative Look can change the mood and tone of your photos or videos, adding emotion to your creations.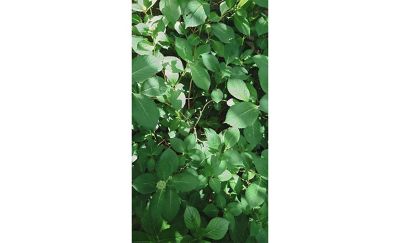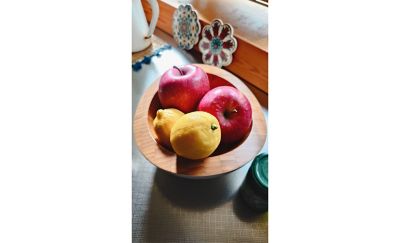 Stand out portraits
The Xperia 5 V has a new improved bokeh mode4 that will elevate your portrait pictures closer to professional cameras, even at night.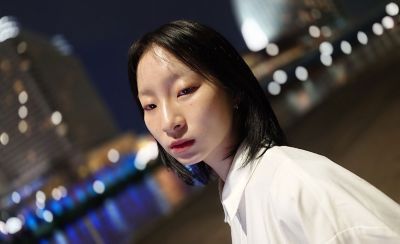 Don't be afraid of the dark
Bring dark scenes to life and capture what the naked eye can't see with the Night Shooting feature5.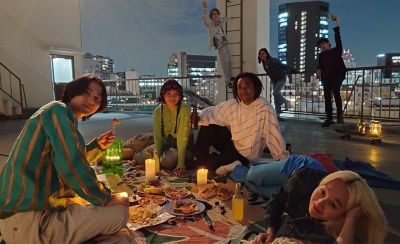 Superior selfies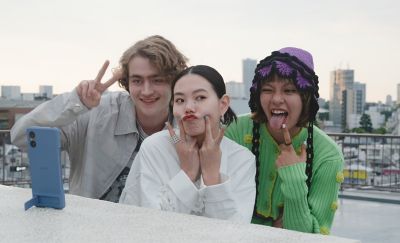 A cover6 that helps you take better selfies
The standing cover helps you take both horizontal and vertical portraits for social-optimised photos and videos.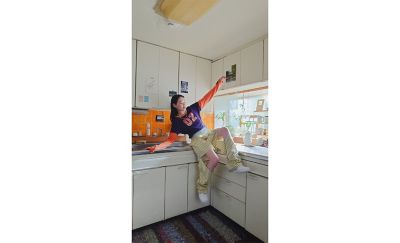 You're the star
Shoot photos or 4K videos using the front camera and use the timer and cover6 to surprise your friends with the superb quality of your creations.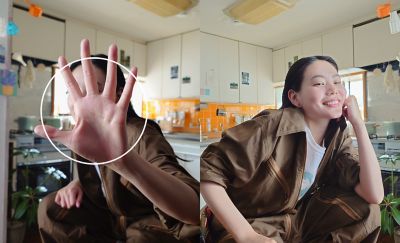 A handy hand shutter7
Take photos using the Hand shutter feature. Simply show the Xperia 5 V the palm of your hand to start the photo self-timer.
A vlogger's dream
The Xperia 5 V contains a host of features designed to help you record high-quality videos with great audio. Easily make your videos stand out with colour tones and slow motion. You can also do live streaming and chat with your audience8910.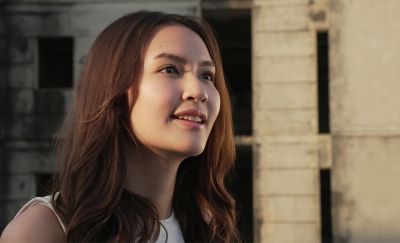 Smooth video, without the bumps
The remarkable Sony Optical SteadyShot™ with FlawlessEye image stabilisation lets you record smooth stable videos even when you're walking1.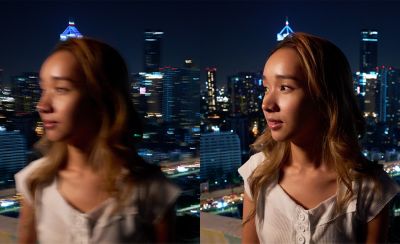 Cinematic slow-mo and colour with ease
Achieve perfect skin tones with the Xperia 5 V S-Cinetone for mobile technology. Capture incredible moments that'll wow your friends and followers in 4K 120fps slow-motion911.
A mic made for vlogging
A pair of stereo mics let you capture the world around you - and a third mic, dedicated voice recording, prioritises what you're saying above all else. Plus, an Intelligent wind filter lets you capture clean and clear audio, so this background noise won't ruin your videos.
Elevate every vlog
Take your vlogging to the next level with the optional Vlogging Monitor6 that lets you use the main camera to film and live stream yourself10. Our optional Bluetooth®6 shooting grip offers easy handling and physical controls, and a convenient mini tripod mode, for hands-free shots.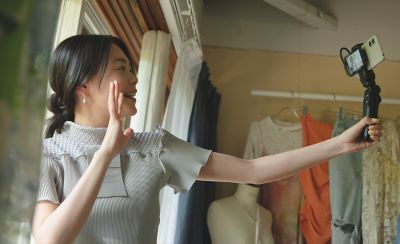 Create five star reviews
The Xperia 5 V is the smartphone of choice for product reviewers. The Product Showcase Setting on the main camera will automatically focus on the subject at the centre of the frame, switching easily between you and the product you're reviewing.
The content you love, at its best
Whatever content you love, you'll experience it better than ever on the Xperia 5 V. Songs, videos and images all appear sharp and pristine, and with Full-stage stereo speakers, 3.5 mm headphone jack or wireless connectivity, you have more ways to enjoy.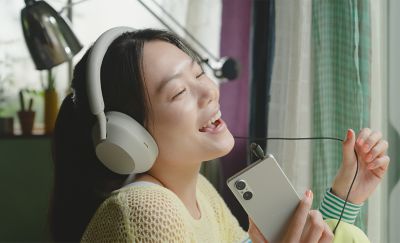 Enjoy a room-filling sound
The evolved Full-stage stereo speakers positioned on the front of the device offer a clear and authentic sound that's loud enough to even fill a small room, and cleverly placed for great sound with the phone oriented horizontally or vertically.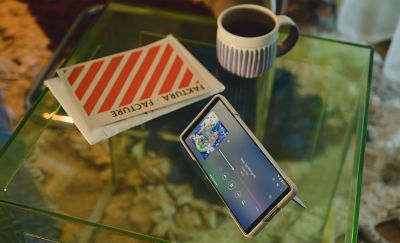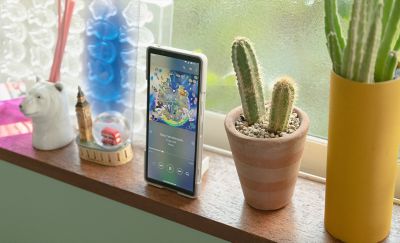 Makes all music sound better
Any audio will sound better, thanks to DSEE Ultimate™. With powerful A.I. processing, fine details are restored on everything you listen to, whether from local files or streamed online12.
[1] OFF [2] ON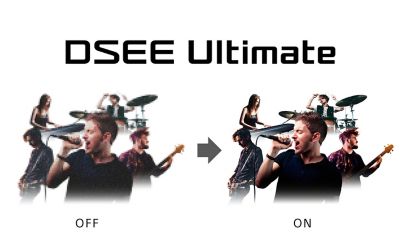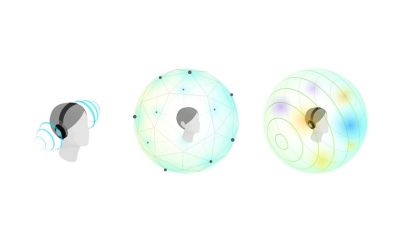 Get that front row feeling
The Xperia 5 V comes with 360 Upmix technology that upmixes regular tracks into a three-dimensional sound. This makes all your music sound like you're sitting in the front row of a concert3.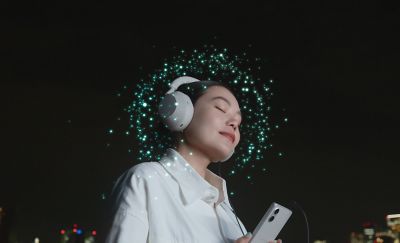 Be surrounded by authentic sound
360 Reality Audio is recorded and mastered in the studio to help maximise your music experience. You'll get the full-scale audio experience, as if your favourite artist is playing live just for you452.
The best sound, wired or wireless
The Xperia 5 V has enough tricks up its sleeve to enhance the music you listen to, however you listen to it.
Audio connection made intelligent
When paired with Sony headphones2, the intelligent connection will adjust to your environment, meaning that your music won't be interupted even in busy places.
Love wired headphones?
So do we
Good news audiophiles: the Xperia 5 V has a 3.5 mm headphone jack, made using the highest quality materials and components, so you can get a high fidelity sound through your favourite wired headphones.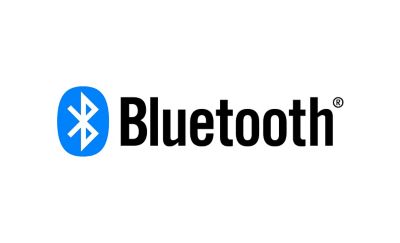 Bluetooth® LE
Compared to a conventional connection, the latest Bluetooth® LE Audio (Low Energy) lets you enjoy music with lower latency and reduced power consumption when using wireless headphones2.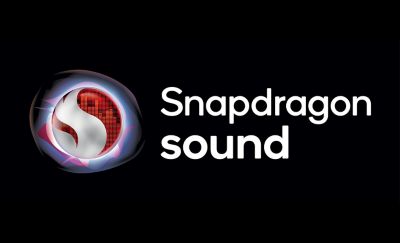 Say hello to Snapdragon Sound™
Xperia brings a new audio connection option for the very best audio, connectivity, and mobile innovations from Qualcomm Technologies. Snapdragon Sound is designed to deliver high-resolution music, crystal-clear voice calls, and smooth gaming — with superior connectivity and extended battery life26.
Beautiful even when its bright
The Xperia 5 V's display is super bright and supports Real-time HDR, adjusing to your environment to offer you the best viewing experience, wherever you are–even when it's bright outside.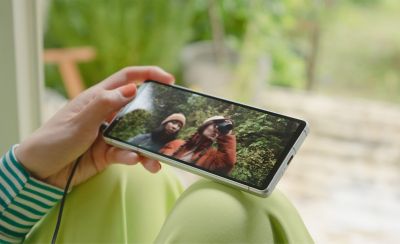 Ready for a video marathon?
You can watch more than 24 hours of videos on a single full battery charge7.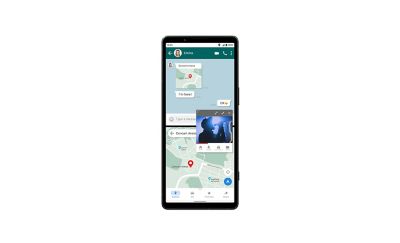 Made for multitaskers
Want to watch video while texting or browsing? We know you love to multitask, that's why we created a dedicated user interface for Multi-window, so that you can do everything at once.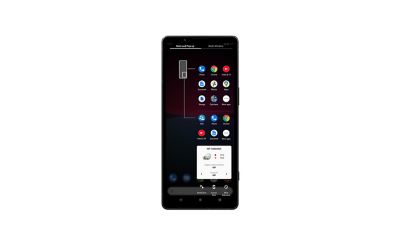 Reach your most-used apps, faster
Side Sense lets you access the apps that you use the most with one hand, and get to where you want to be faster than ever. You can even use it to control your Sony headphones28.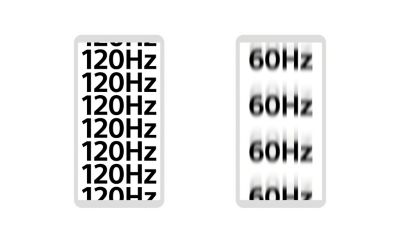 Scrolling made smoother
A fast and smooth 120 Hz display lets you browse the internet or play games without experiencing blur or image lag9.
Unleash your inner creator
Music Pro lets you record, edit and tune your music straight from your phone without the need for an external microphone. It supports voice, guitars and pianos, helping you to unleash your inner musician10.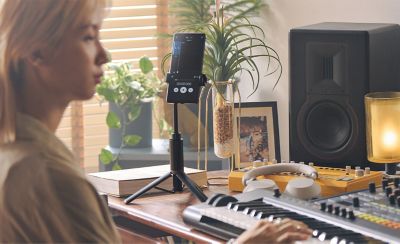 Make the next must-hear podcast
If you're already a podcaster or have been thinking about starting one, now is your chance. With the Xperia 5 V you don't need complicated equipment or editing suites – just record, cut and upload straight from your phone1011.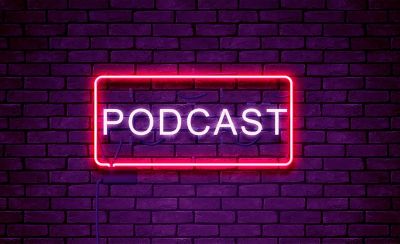 Elevate every game
Get in the game! The Xperia 5 V supports your gameplay whether your play for fun or to win. Share the moment of joy with a high-quality video, screenshot or even with livestream.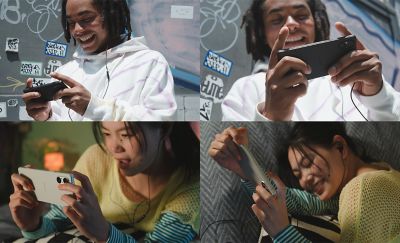 Game enhancer gives you the edge
Game enhancer is your gaming control centre, letting you customise features and settings to create the perfect player experience. And now it comes with a refreshed interface.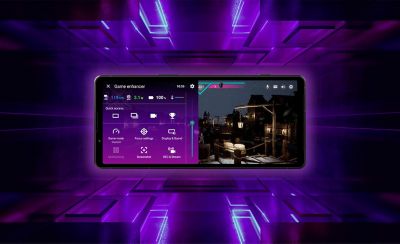 No customer reviews for the moment.
Questions
(0)
No customer questions for the moment.
Only registered user can ask a question.
Login