Meizu 17 Pro 12GB+256GB Gold
| | |
| --- | --- |
| Location: | Asia |
| Possibility to return: | Yes, within 14 days to warehouse in USA / UK or EU |
| Length of warranty | 12 months |
| Warranty Extension: | At promotional terms, up to 24 months (during checkout) |
| Dual Sim | Yes |
| 5G | No |
| Processing time for warranty service from | 6 weeks |
| Processing time for warranty repair to | 12 weeks |
Keep track of the price drops on this item. Simply enter your email here and we will send you an email alert.
Invalid email
Watch it
You will get $ 3.67 in reward when purchase 1 of this product. The reward can be used to pay for your next orders, or converted into voucher code.
Frequently Asked Questions
Welcome to Bludiode.com
We are mobile electronics marketplace seller since 2014, we offer mostly smartphones, tablets and accessories. Our customers have right to return product locally (USA, UK, EU) and execute warranty up to 24 months. All products sold on our website are coming straight from the producers, are genuine and they are subject to the warranty. To learn more click "About us" in the website footer.
Check also these products available at local stock: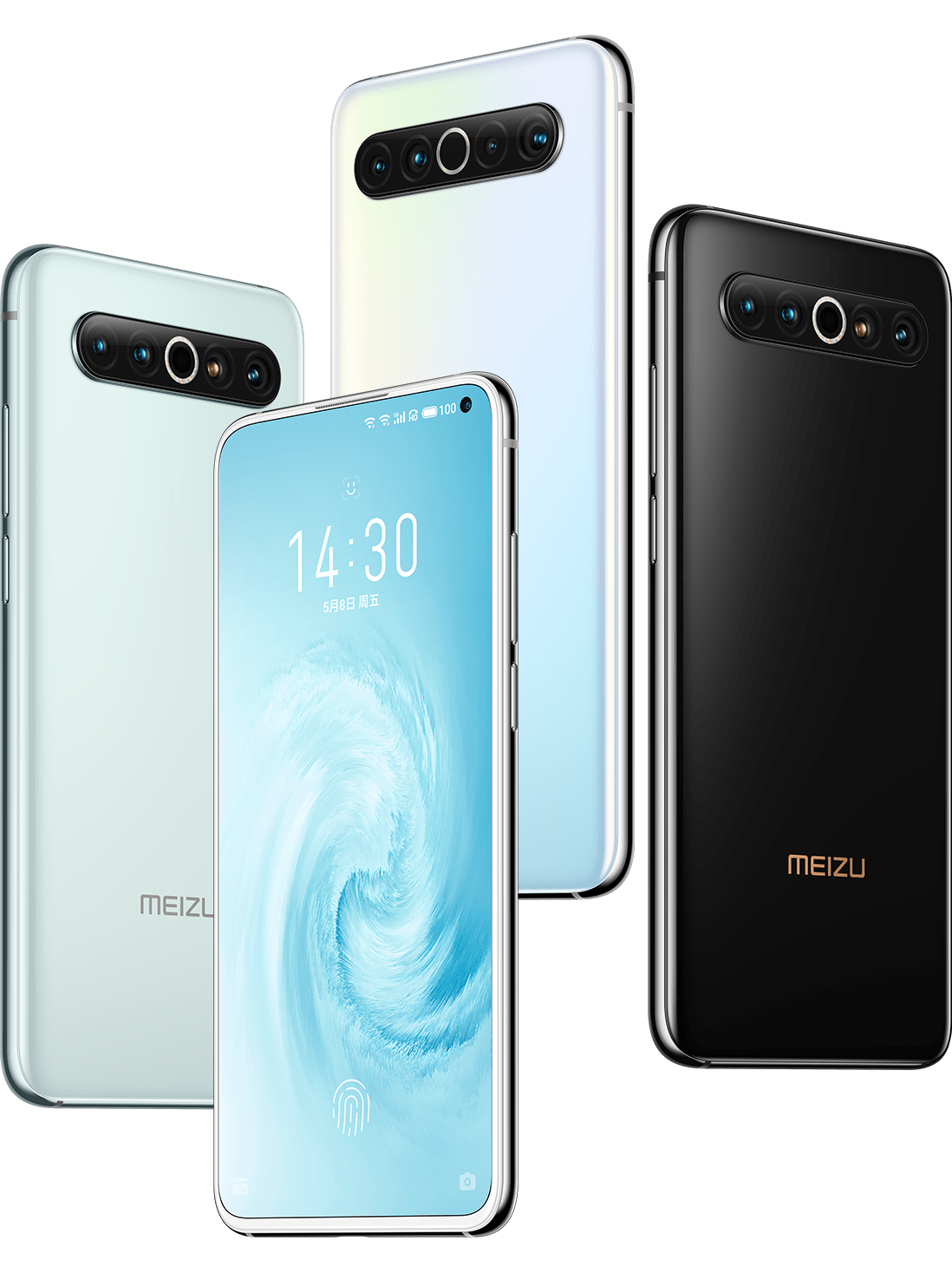 Tap and Slide
the screen has never felt so smooth
6.6'' OLED display, custom-built with extremely narrow bezels, 90Hz refresh rate and 180Hz touch sampling rate.
You can see, feel, and touch the extra smoothness.
Customized Super AMOLED Flat PanelThis customized edge screen is crafted of Super AMOLED technology – the unique third generation of MEIZU full screen display. Vivid colors cover every pixel.. The smartphone visual experience has never been so immersive, so hi-def, so close to reality.
90Hz Refresh Rate90Hz refresh rate and 180Hz sampling rate make every touch exceptionally fluid. Feel and see the fluidity and smoothness with every swipe.
SGS Eye Comfort CertifiedOn a hardware level, radiation of harmful blue light is reduced by 37.5%¹ . It looks good, as well as comfort your eyes at the same time. MEIZU always cares for your eyesight.
Super mTouch In-Display Fingerprint ScannerYour fingerprint is the password you will never forget. With the latest Super mTouch in-display fingerprint scanner, it only takes 0.15² second to unlock your phone. Raise your wrist and tap, to unlock or pay a bill is all in one go.
Screen-to-Body Ratio92.2%³The charm of OLED is presented in ultra-high screen ratio, making for total screen immersion.
RetinaColorRetina-level color display, bringing the world's lush and vibrany colors to your phone screen
Contrast Ratio2000000:1⁴Ultra high dynamic range, every pixel is clear and sharp.
Brightness700nitClearly visible eveneven under sunlight.
Night modeDarken the User Interface to make visuals easier for your eyes.
Eye comfort modeSwitch to warm color in a click, bringing extra protection and comfort for your eyes.
Stunning Industrial Design The perfect balance of aesthetic, structure, material, and craftsmanship.
Ceramic body and unique colors that reflects our 「MEIZU DESIGN」 philosophy.
The precisely integrated ceramic craftsmanship gives you an unprecedented tactile feeling.
It looks great, feels even better.
Full-balanced Design
A new fresh air of design.
Meizu's full-balanced design is a tribute to the symmetry of the central axis. The compact body and exquisite curves bring you a satisfying sense of grip. Once the phone is in your hands, you don't want to put it down.
MEIZU design, elegant as always.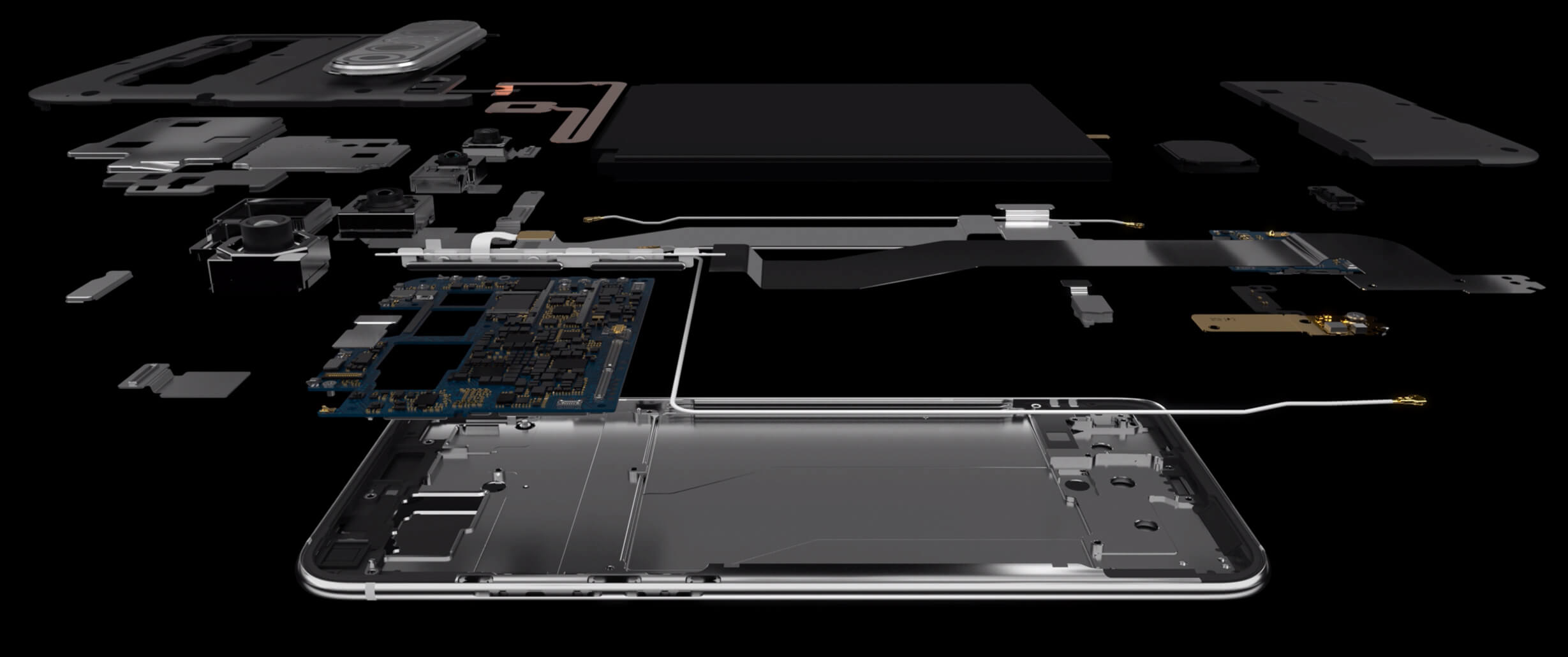 0.5 Degree Arc Offset, G3 Curvature
Dazzling Design, Colorful Match
Porcelain-white
A transparent refined white color. If you linger on the Ru Kiln, then this porcelain white is made for you.
Golden-black
Embellished with golden logo, the translucent black ceramic is ingenious. Under the light, it looks like a mirror; when you hold it, it feels like a precious piece of jade gemstone.
Sky-blue
Comes from the break of clouds after rain, the color is born for the future. The color of the sky, an exquisite greenish blue.
Data, connectivity, transmission The new era of 5G is just one tap away
Our mSmart Link technology brings ultimate 5G connection performance. It can automatically and intelligently switch from 4G to 5G, for faster speeds and more energy efficiency. Wi-Fi 6, all-pass network, network switching, full-function NFC…The combination of hardware and software is flawless, making the network experience exceptional. Connectivity, always online.
mSmart 5G
System-level 5G scheme, equipped with all-around, multi-layer optimized capabilities, which not only makes connectivity
faster and more stable, but also has incredible power-saving performance.
Speed

faster than ever, say no to lag

Base station prediction:quickly identify 5G network by geolocation.

Signal detectionSupports 5G & 4G cellular network signal

Network Smart Switchquickly switch between 4G and 5G according to different usage scenarios

5G AI power saving engineestablish personal behavior model based on deep learning.

Stable

Everything is under control

Commute modePrevent 5G signal unstable in subway or high-speed railway train.

SIM Smart SwitchIntelligently switch to the SIM card with the best network connection.
Wi - Fi 6
World's leading Wi-Fi 6 protocol has amazing connectivity performance, higher transmission efficiency and lower latency – this is only the beginning.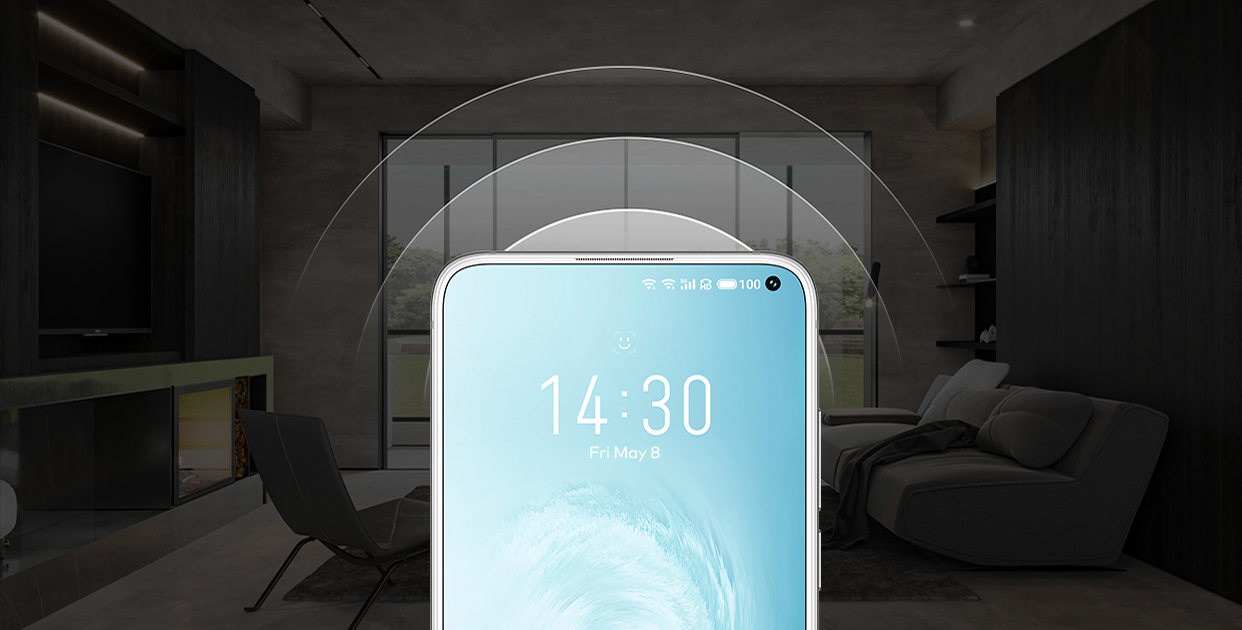 Three-channel connectionconnect to 2.4G WiFi, 5G WiFi and 5G cellular network simultaneously. Three-channel network pushes your maximum download speed up to 4151Mbps⁵ - always online, minimum interruption.

App Smart ShuntFrustrated by high gaming latency when running background downloads? 17 assigns individual network interface for each APP. Enjoy stable and fast connection.

Wi-Fi 6 hotspot sharingTurn your phone into your mobile「5G CPE」, share your Wi-Fi network is just this convenient.
Intelligent private network
Connect to different VPN or regular networks in different scenarios. When you enter campus or office,
it will automatically connect to private networks with ease, keeping you connected.
360° Smart Surround Antenna
Say goodbye to weak signals. Six antennas form a 360° closed-loop system. Answer a call with one hand or play a game with both hands, the signal is always stable and strong.
Fully-functional NFC
Support eID card and smart card-swiping. One step closer to smart life with a swipe. You can even swipe cards when your phone is off, battery not a concern any more.
eID cardInput your ID information to make the phone your ID card, no wallets needed.

Smart-swipingToo many cards in your phone? Don't panic. MEIZU 17 can intelligently and automatically switch to different cards by detecting scenarios. Transport cards for buses, and access cards for home.

Swipe without electricityEven your phone is off, your phone is still your card. Without waking up the screen, just swipe and go.
64MP All-around AR Camera System Everyone can be a photographer
With a 64MP main camera and professional 3D depth sensor, you can take wonderful photos with a simple tap. Additional cameras such as telephoto and ultrawide-angle give your focal length versatility to capture different framing.
64MP Pixel Sensor Large CMOS
can do much more
SONY IMX686's 64MP sensor records more details, captures more light, and with MEIZU's advanced image signal processor algorithm, you can take vivid pictures at all times, of any subject.
3D Depth Sensor
See 'deep' in an image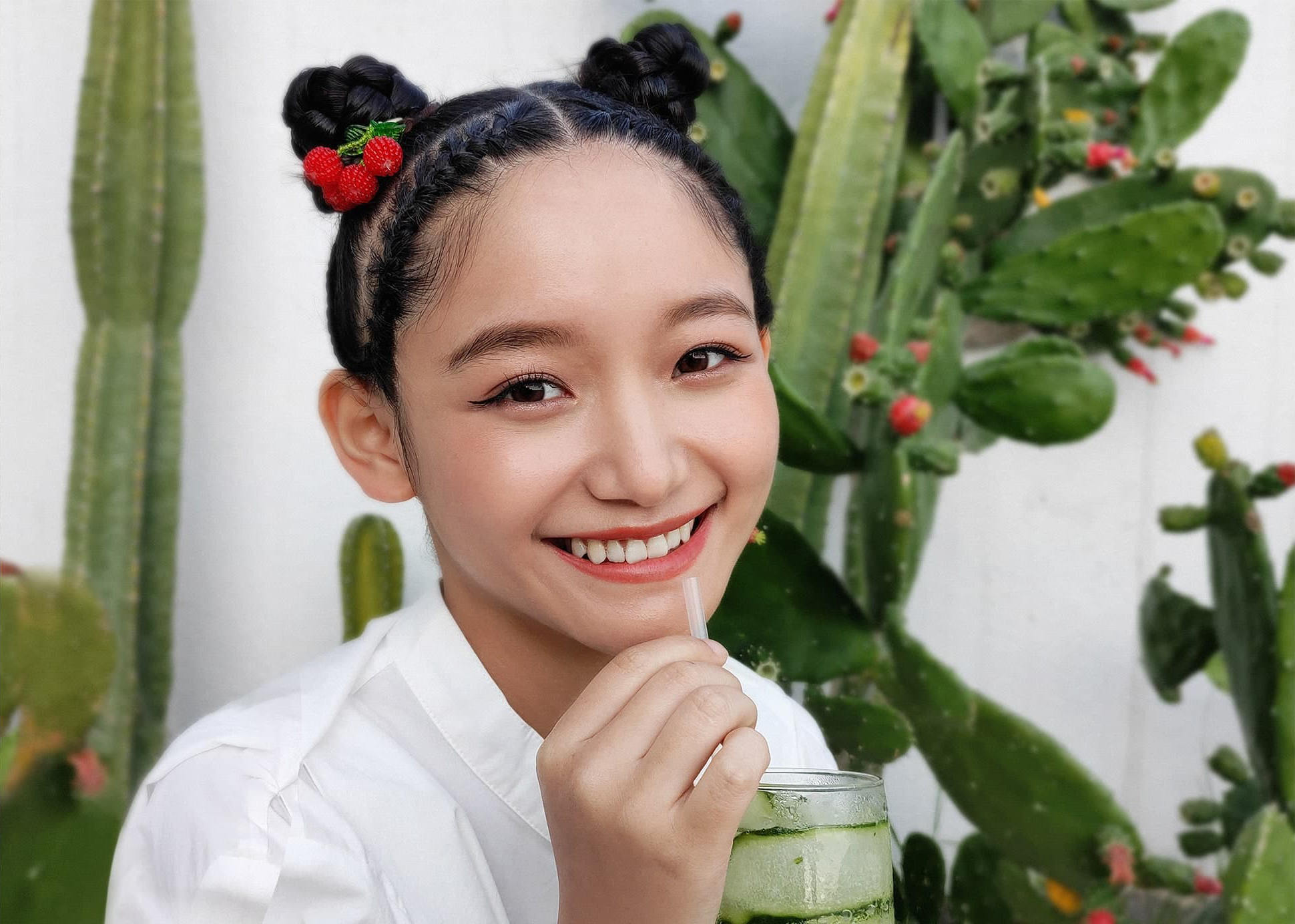 The most advanced optical radar module that can measure distance through time of light⁶, depth of field acquisitionand augmented reality. With it, you can explore infinite innovation possibilities.
129° wide angle An ultrawide angle to fit more into frame
With 129° wide angle camera, the frame is wide enough for group photos or magnificent sights. Fit more into one frame.
3.0 Extreme Macro
The closer, the more incredible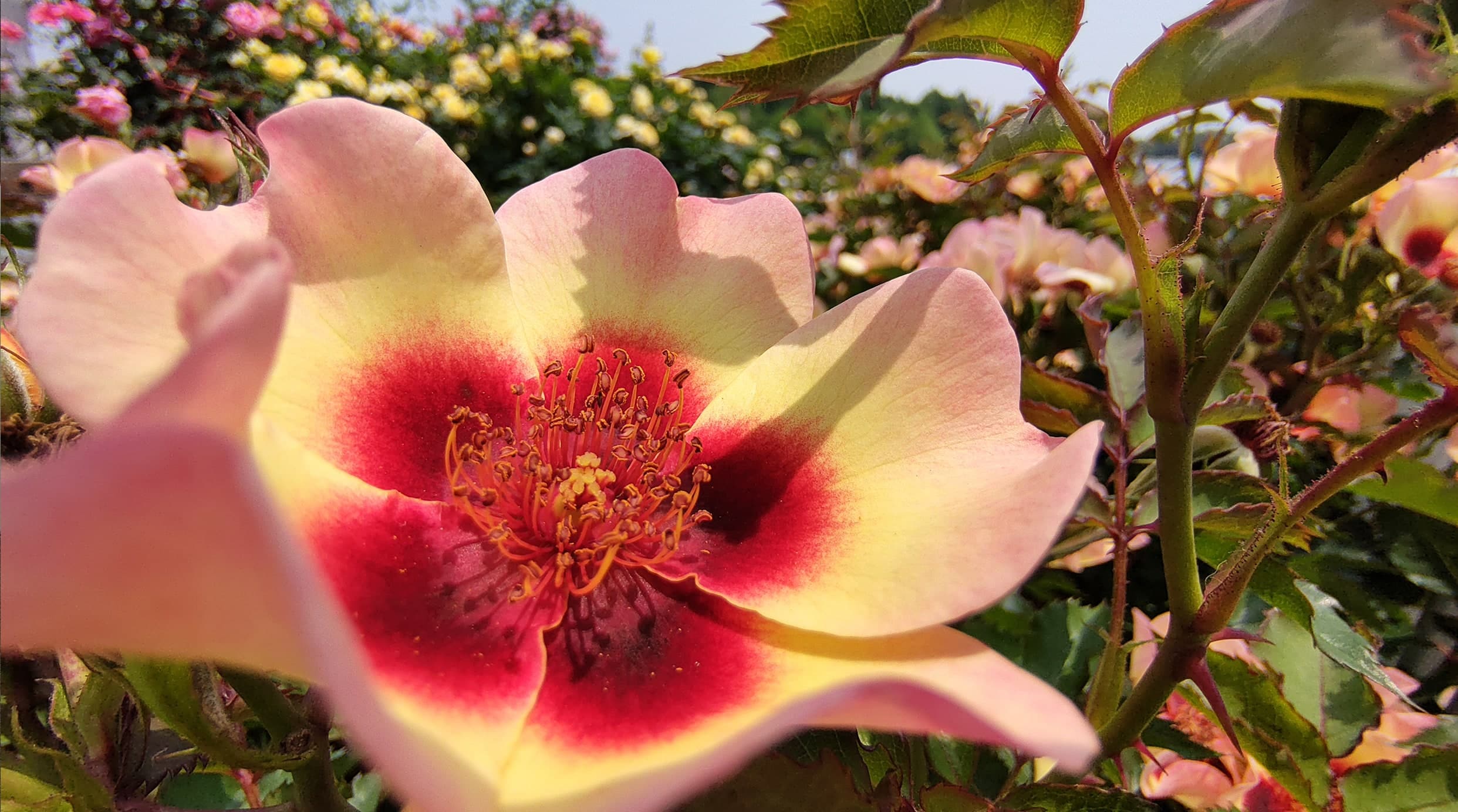 32MP ultra wide-angle camera is also capable of taking 3.0 macro shoot. Get closer than ever with exquisite detailssharper than the human eye can see.
Super Night Scene Mode
The beauty of the night is beyond your imagination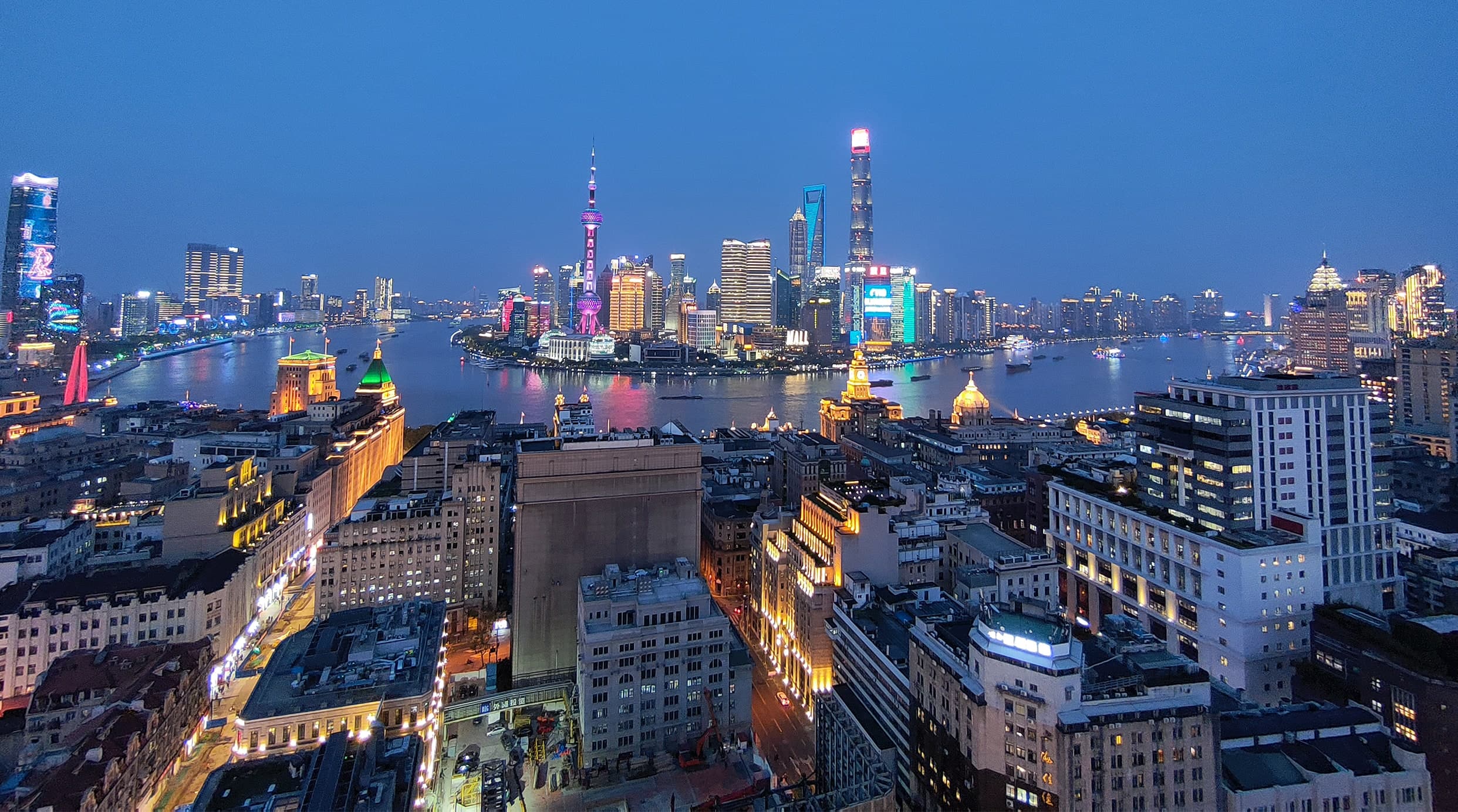 Every shot taken by our super night mode brings optimal balance, exposure and details, thanks to MEIZU's advancedimage signal processor and algorithm.
AI Beauty Camera
How about a confident selfie now?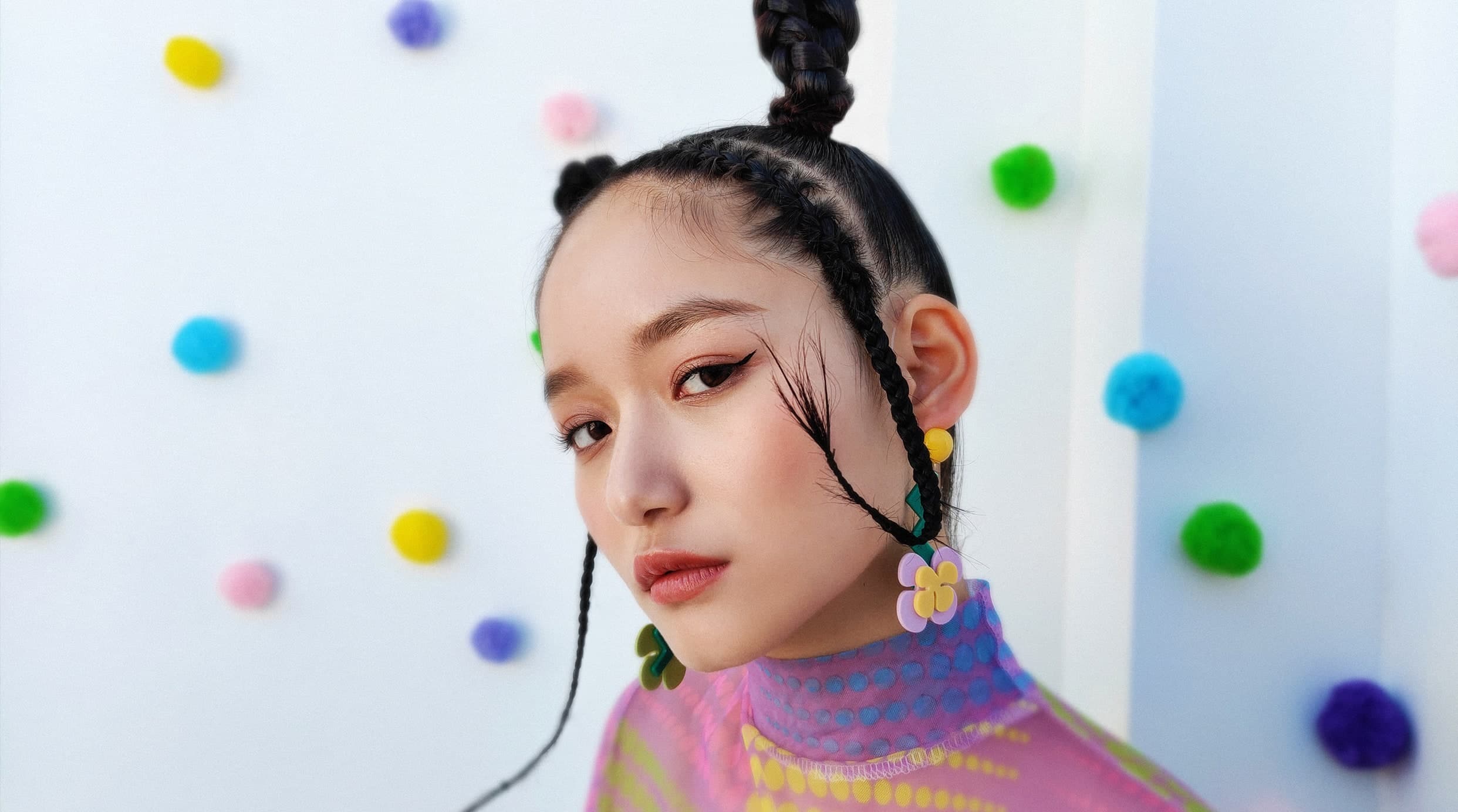 The redesign optical lens managed to put a 20MP sensor into a 2.99mm aperture.With the exclusive Flyme AI beauty algorithm, you looks even better and more confident.

Premium Performance
MEIZU 17 Pro is empowered by the new generation of Snapdragon 865, as well as the UFS 3.1 flash memory chip.
Along with the software OneMind 4.0 and superior rendering engine, the performance is unprecedented incredible!
Snapdragon 865
Handle everything easily
Updated Kryo 585 octa-core chip improves CPU performance and energy efficiency by up to 25%⁷.
Adreno 650 GPU also achieves 25%⁸ performance enhancement. With such amazing computing ability,
no matter multi-tasking or running a graphically demanding game, all can be handled smoothly and easily.
LPDDR5+UFS 3.1
The revolutionary LPDDR5 achieves 5200 Mbps I/O⁹, which is twice as fast as the previous generation.
Supplemented by UFS 3.1, which is 20%¹º faster than last generation, it takes a second to open applications
or process data. Even when multiple applications running at the same time, performances remain unaffected.
LPDDR5,faster than that of last generation
100%¹¹

UFS3.1, compared to last generation improved
20%¹²

OneMind 4.0
The system-level optimized acceleration strategy makes the hardware even more powerful. Compared to the previous generation, the brand new OneMind 4.0 enhanced the performance by 37%¹³ while reducing the write latency by 55%¹⁴.
Always keeps a high screen refresh rate thanks to the new rendering engine - the screen never feels so smooth.
Brust rendering engine
stable screen refresh rate at 88~93Hz¹⁵, graphy rendering is rapid and smooth.
Battery Life
MEIZU 17 Pro is equipped with the industry's top charge pump technology: super wireless mCharge and Super mCharge.
The brand new Super wireless mCharge is a bidding farewell to cable charging,
with this you can put down and charge, pick up and go.
27W Super wireless mChargecharging is enjoyable4500mAh big capacity battery, coupled with the industry's top pump charge technology, now you can be free from the restrictions of cable charging because of the Super wireless mCharge.
Charge Protection at Nightto be fast and to be easeCharge protection will automatically turn on at night. When the battery is about to fully charged, it will turn to trickling charging, which can effectively reduce energy consumption and prevent overheating. Sleep sound and charge safe.
30W Wired Super mChargeplug in, take a moment to be fully chargedEnjoy the pleasure of 30W super mCharge. In the morning, plug in, and go to wash up, when you leave the house the battery life is enough to last for an intensive use until noon.
Video & Music Entertainment
Third-generation dual linear speakers, mEngnie 3.0, and the brand-new game mode, all these features will
bring you an all-round sensory experience.
Third Generation Dual Linear Speakerthe sound field is all-round and the sound effect is so spatial and ambient. Immerse yourself in the world of music

eEngine 3.0the smart touch engine adapts to more usage scenarios. It simulates the real button, which gives you an accurate vibration feedback in every clip. In the full screen era, the mechanical feeling is so fascinating.

Flyme 8, Smarter and Faster
Flyme's biggest upgrade to date: advanced Alive Design, intelligent assistant Aicy, game mode 4.0, picture in picture 2.1 and the powerful performance improvement…The new Flyme 8 is better looking, simpler to use and full of surprises in every tap and slide.
Learn more about
Meizu 17Pro • Spec
Industrial Design

92.2% Screen-to-Body Ratio/ Ceramic Body/ OmniBalance Design

Gen 3.0 Edge Display

90Hz refresh rate/ 180Hz touch sampling rate/ 6.6 inch customized Samsung Super AMOLED display/ 2.2mm extremely narrow bezels

64MP AR Camera System

Sony IMX 686/ 3D depth sensor/ Ultra-wide camera/ Super night scene mode/ 129° field of view / 15mm Equivalent focal length / 3.0cm extreme macro/ Ultra-wide video recording/ Slo-mo video support at 480 fps/ 3D picture

27W Super wireless mCharge

4500mAh big capacity battery/ Pump charge technology/ Charge protection at night/ Ten charge protections / 97% charge rate

mSmart 5G

360° Smart Surround Antenna/ Wi-Fi 6/ All-pass Network/ 5G AI Energy efficiency

Snapdragon 865

UFS 3.1 / LPDDR5 / OneMind 4.0

Fully-functional NFC

Cards swipe without power/ smart card-swiping/ eID card

mEngine 3.0 Touch Engine

Transverse linear vibration motor/ Bionic mechanical feedback/ 4D immersive gaming experience

Gen 3.0 Dual Linear Speaker

high-fidelity music output/ surround sound/ large sound field/ loud sound volume

Super mTouch In-display Fingerprint Sensor

0.15s identification/ Safe payment
color
Sky-blue
Porcelain-white
Golden-black
Profile
Width77.2mm
Height160mm
Depth8.5mm
Weight219g
Battery4500mAh (typical)
Capacity8GB+128GB / 12GB+256GB (LPDDR5+UFS3.1)
Display
Size6.6-inch (diagonal) all-screen Super AMOLED
Screen Ratio19.5:9
Resolution2340 x 1080
Contrast ratio2000000 : 1
PPI390
Brightness700nit (typical)
Max brightness1100nit (single point brightness)
CraftsmanshipOn-Cell fully fit
Chip and Memory
Qualcomm® Snapdragon 865 + X55
7nm process technology
Kryo 585
2.84GHz peak
GPU Adreno™ 650
Hexagon™ 698 DSP AIE AI Engine
Spectra™ 480 ISP
12GB LPDDR5
Camera
Rear cameraMain/wide: 64MP + Sony IMX686 + ƒ/1.8
+ 0.8μm + 26MM equivalent focal length + 6P lens set
Telephoto: 8MP + OV 08A10 + ƒ/2.4
+ 1.0μm + 79MM equivalent focal length + 5P lens set
Ultra-wide/ macro: 32MP + Sony IMX616 + ƒ/2.2
+v0.8μm + 15MM equivalent focal length + 6P lens set
ToF: 300 thousand pixels + Samsung 33D + ƒ/1.4
+ 7μm + 4P lens set
PDAF focus
5 LED flashlights
Super night scene mode
Portrait mode
Scenes identification
smart HDR
129° field of view/ 15mm equivalent focal length
3.0cm macro
4K video recording at up to 60 fps
Slo-mo video recording at 480 fps
Ultra-wide video recording
Front camera20MP + ƒ/2.2 + 0.8μm
+ 5P lens set
AI beauty mode
Portrait mode
Backlighting HDR selfie
Backlighting mode
Front super night scene mode
Screen full-in light
Face recognition unlock
Super mTouch
responding speed 0.15s0.15s
recognition angle 360°360°
fingerprints5 groups
Power and Battery
Capacity4500mAh (typical)
Energy density700Wh/L (typical)
Standard5V/3A or 10V/3A or 20V/1.8A
ProtocolQC3.0/PE2.0
wireless charge27W
Cellular
GSM:B2/B3/B8
WCDMA:B1/B2/B5/B8
TD-LTE:B34/B38/B39/B40/B41
FDD-LTE:B1/B3/B4/B5/B7/B8
NR:N41/N78/N79
WLAN
802.11a/b/g/n/ac/ax(WIFI6)
5GHz, 2.4GHz
2x2 MU-MIMO
Location
Dual frequency GPS
GLONASS
Beidou
Sensors
Transverse linear vibration motor/ Gravity sensor/ Barometer/
Ambient light sensor/ Proximity sensor/ Gyroscope
Touch sensor/ Fingerprint sensor/ Compass
NFC
In the Box
Colorful Box/ Charger/ USB-C cable/ Warranty card/ Quick start guide/ Eject tool/ phone case
External Buttons and Connectors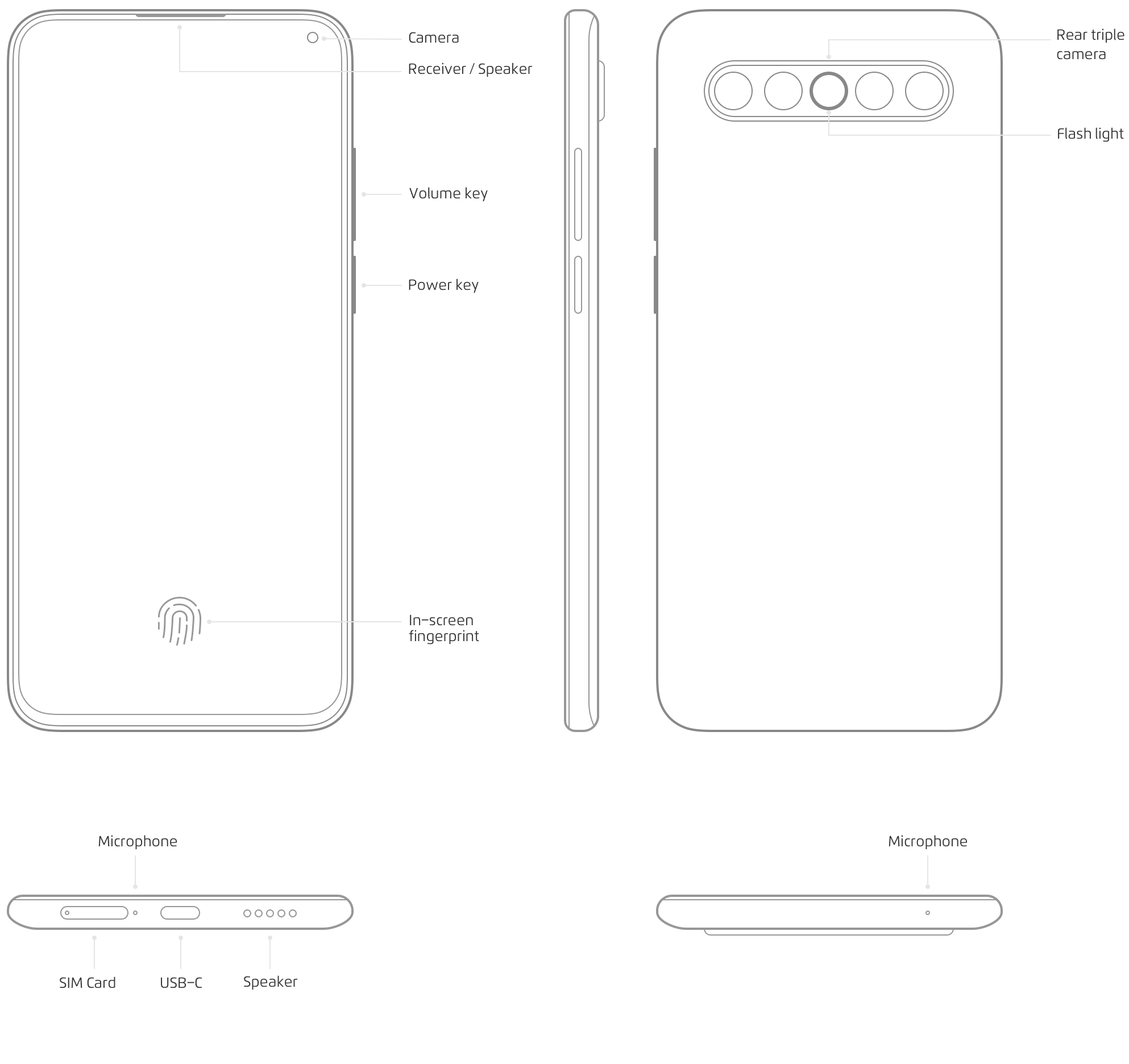 Environmental requirements
Operating ambient temperature:0°C to 35°C
Non-operating temperature:-20°C to 45°C
Remarks:
1. The actual body size and weight may vary slightly due to assembly variables and configurations
2. The above data is derived from extreme environment tests in the laboratory. Please do not use your phone for a prolonged period of time under these conditions to avoid causing failure or damage.
3.Meizu is licensed by Qualcomm to use the relevant patented technology in this product.
Remarks:
1. The blue light filter data is based on MEIZU lab, for reference only.
2. The fingerprint unlocking data is based on MEIZU lab, actual result will vary because of environment or screen protector, please refer to actual use.
3. The screen-to-body ratio data is based on MEIZU lad, for reference only.
4. The contrast ratio is based on MEIZU lab, for reference only.
5. 4151Mbps is the theoretical peak value. The data is based on MEIZU lab.
6. 3D depth sensor (ToF technology) is mainly used for 3D image capture, which is superior than structured-light 3D technology. This optical radar module allows MEIZU 17 pro to take 3D photos with more accurate portrait blur in both photography and video recording.
7. Compared with the previous generation Kryo 485 CPU. The data is based on MEIZU lad.
8. Compared with the previous generation Adreno 640 GPU. The data is based on MEIZU lad.
9. 5200 Mbps is the theoretical peak value of I/O speed. The data is based on MEIZU lab, for reference only.
10. The performance of UFS 3.1 is improved by 20% compared to UFS 3.0. The data is based on MEIZU lad.
11. The speed of LPDDR5 is improved by 100% compared to LPDDR4x. The data is based on MEIZU lad.
12. The performance of UFS 3.1 is improved by 20% compared to UFS 3.0. The data is based on MEIZU lad.
13. OneMind 4.0 is enabled by default and the performance is improved by 37%. The data is based on MEIZU lad.
14. OneMind 4.0 is enabled by default and the latency is reduced by 55%. The data is based on MEIZU lad.
15. The burst rendering engine adopts new render approach, which reduces the fps fluctuation greatly. The data is based on MEIZU lad.
No customer reviews for the moment.
Questions
(0)
No customer questions for the moment.
Only registered user can ask a question.
Login