Xiaomi Redmi K50 Pro 8GB+256GB Blue
| | |
| --- | --- |
| Location: | Asia |
| Possibility to return: | Yes, within 14 days to warehouse in USA / UK or EU |
| Length of warranty | 12 months |
| Warranty Extension: | At promotional terms, up to 24 months (during checkout) |
| Dual Sim | Yes |
| 5G | Yes |
| Rom: | Global or Original (Chinese+English) - select below |
| Processing time for warranty service from | 6 weeks |
| Processing time for warranty repair to | 12 weeks |
Other variants / accessories
Available delivery options:
Keep track of the price drops on this item. Simply enter your email here and we will send you an email alert.
Invalid email
Watch it
You will get $ 4.05 in reward when purchase 1 of this product. The reward can be used to pay for your next orders, or converted into voucher code.
Frequently Asked Questions
Welcome to Bludiode.com
We are mobile electronics marketplace seller since 2014, we offer mostly smartphones, tablets and accessories. Our customers have right to return product locally (USA, UK, EU) and execute warranty up to 24 months. All products sold on our website are coming straight from the producers, are genuine and they are subject to the warranty. To learn more click "About us" in the website footer.
Check also these products available at local stock:

2K flat screen flagship

Wang Yibo
Global spokesperson of Redmi mobile phone brand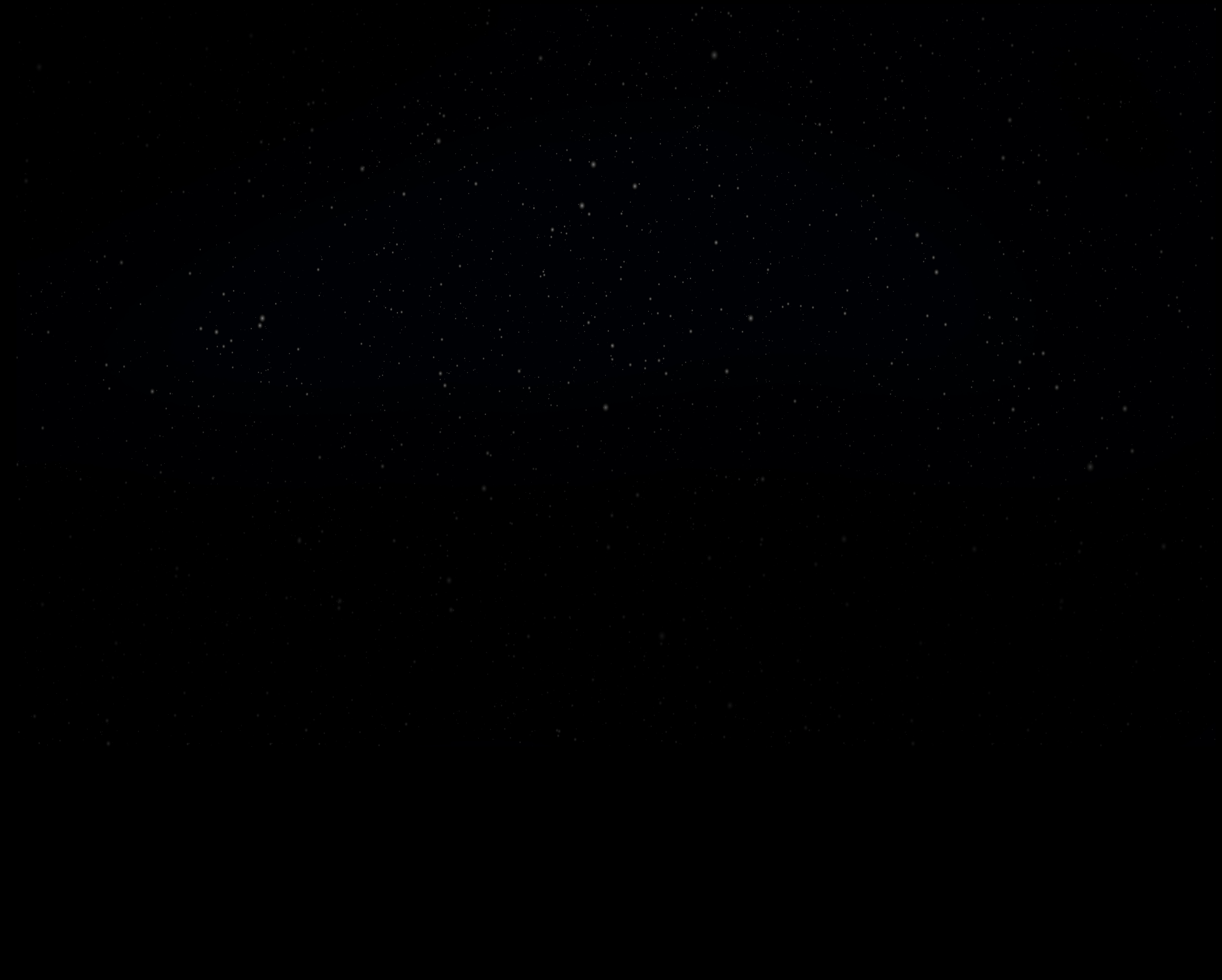 A little ruthless annual high-performance,
a little ruthless 2K direct screen replacement
, a little ruthless fairy charging CP
, a little ruthless optical image stabilization
camera The much-anticipated annual flagship
is beyond your imagination!
*The data comes from Xiaomi Lab, the test results of "Interesting Screen + Extreme Acceleration Mode + 120W Charger".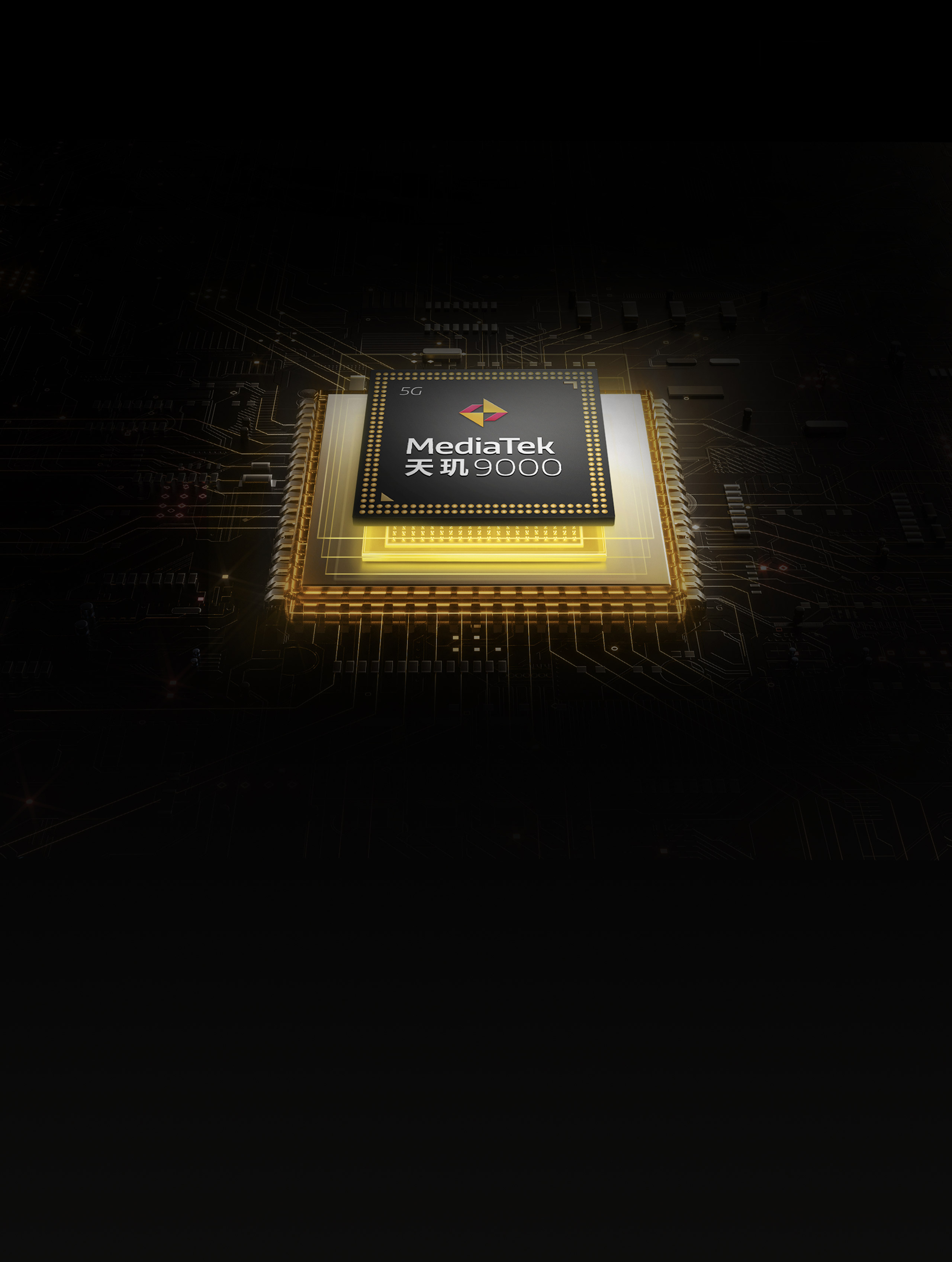 Dimensity 9000
high-end flagship core with
high performance and low power consumption
TSMC's 4nm process, striving for the perfect balance of performance and power consumption. The annual leap of CPU and GPU, the experience is amazingly upgraded. It can handle both daily and game use well!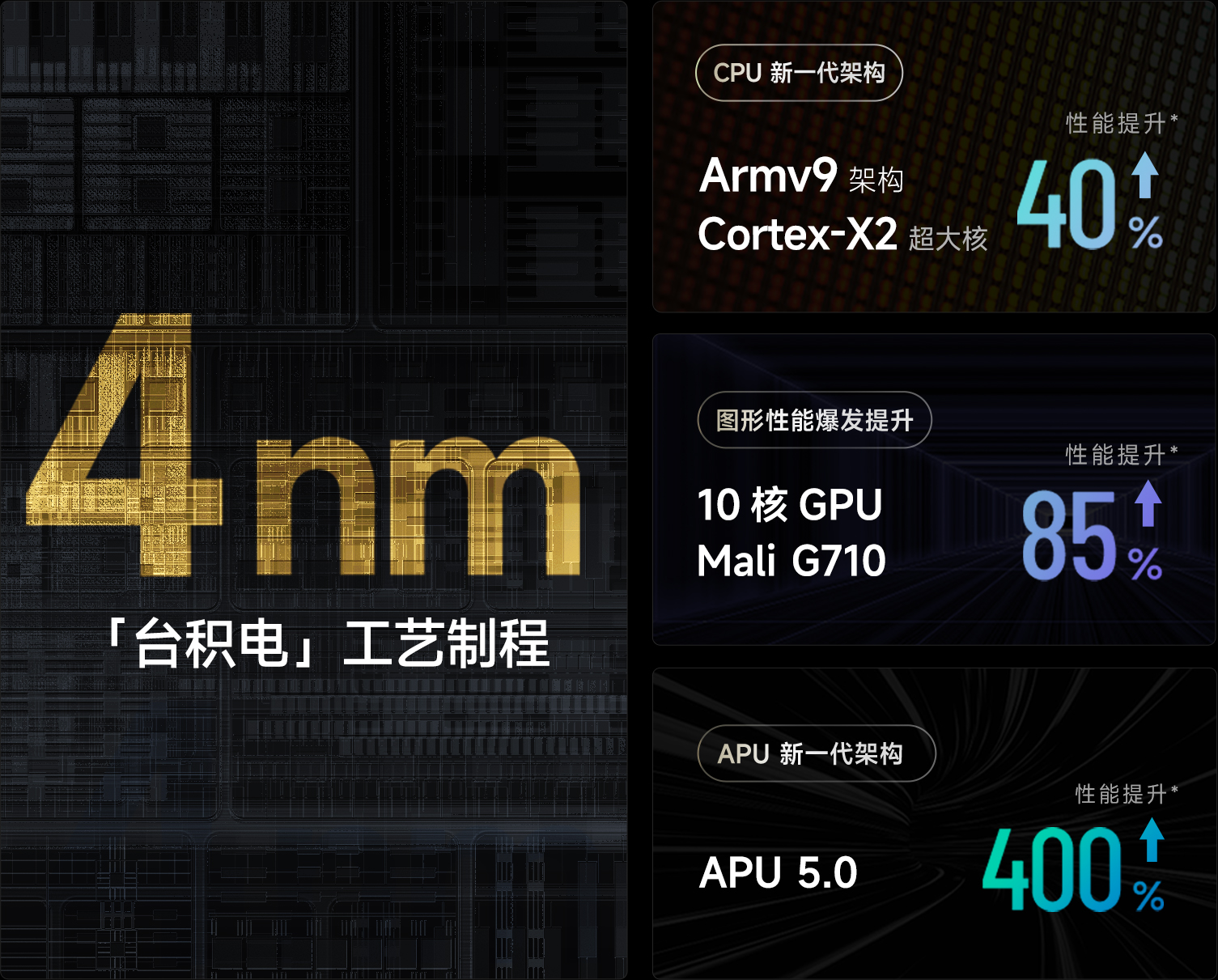 *CPU performance improved to X2 compared to A78, GPU performance to Dimensity 9000 compared to Dimensity previous generation platform, data
from Xiaomi Lab.
*APU performance compared to the previous generation chip of Dimensity, the data comes from MediaTek.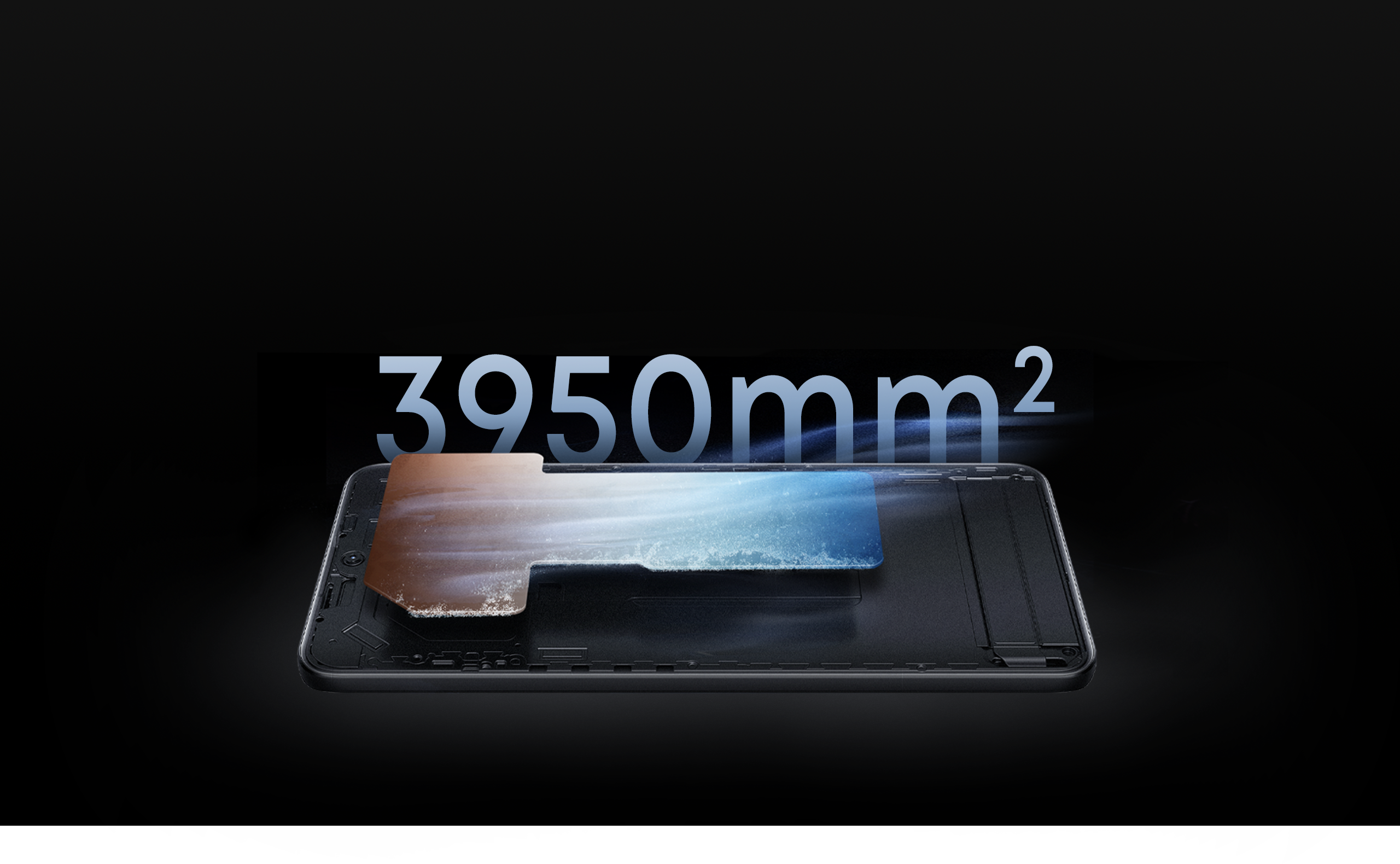 Super large VC liquid-cooled heat dissipation,
refrigeration masters appear
, release gaming-level high performance
The heat dissipation area is the key point that affects the heat dissipation capacity. Using a new generation of stainless steel VC with the same material and specifications as the K50 gaming version, it covers 72% of the motherboard, bringing a large VC liquid-cooled heat dissipation area, and with 7-layer graphite three-dimensional uniform temperature, the heat dissipation capacity is greatly improved.
VC liquid cooling heat sink design
A new generation of stainless steel VC
Same material specification as K50 Gaming Edition
The cooling capacity of the whole machine is improved*
*Data comes from Xiaomi Lab, comparing the heat dissipation capability of the previous generation.
"Honor of Kings" is very close to full frame
, super temperature control, comfortable hand temperature
Excellent heat dissipation means better gaming performance. The K50 Pro has been carefully debugged in terms of heat dissipation, and whether it is MOBA, FPS or large-scale RPG games, it has a performance that exceeds expectations.
"Honor of Kings"*

119.58 frames
Very close to full frame
43.01℃
Comfortable hand temperature
*30-minute game test, the data comes from Xiaomi Lab, the actual situation will be slightly different due to the test environment and test software.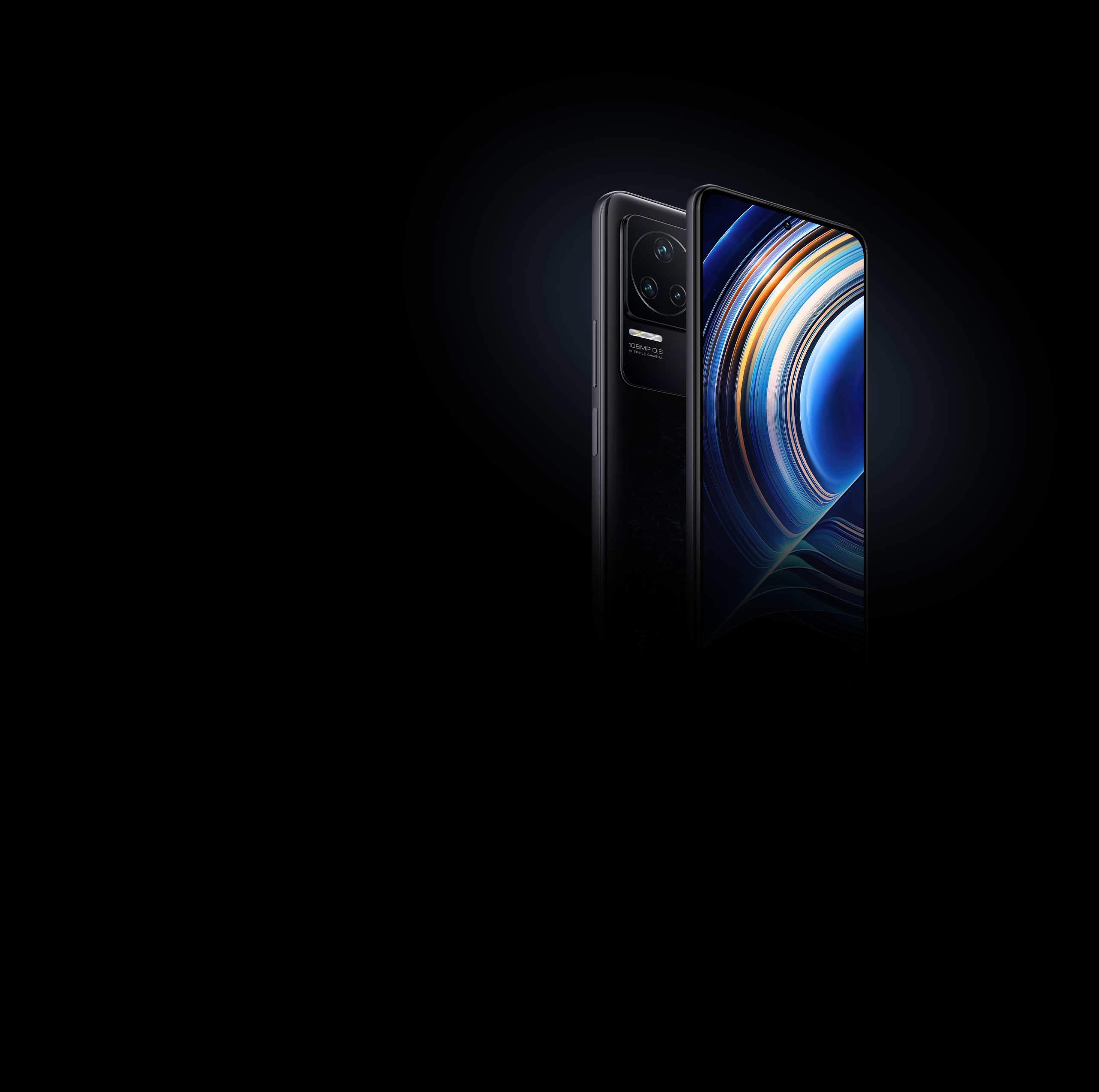 Re-evolution of high-speed storage performance
Operation superimposed optimization and speed-up, intelligent multi-task processing, reduce scheduling delay, and smooth global control.
5 self-developed technologies Super emphasis school
LPDDR 5
Smart frame stabilization
FEAS 2.0

Scene intelligent power saving
Union Power
atomic memory
Background Residency*
Focus calculation
Prioritize foreground tasks and
precisely control CPU computing power
*Data from Xiaomi Labs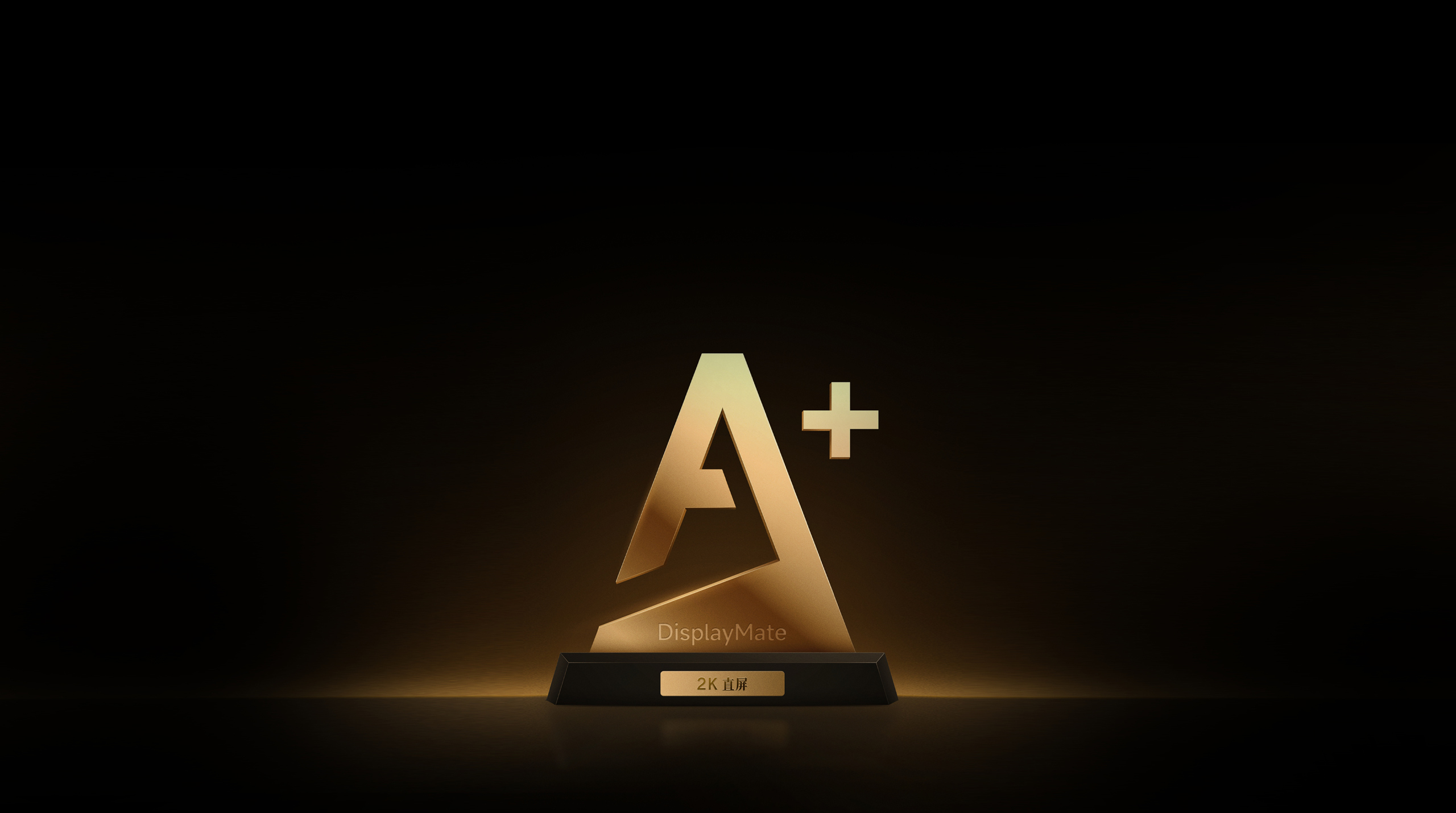 Breaking 16 records of the
year 2K flat screen
DisplayMate A+ Highly rated
This 2K screen brings a new generation experience and is a new breakthrough in mobile phone screen pixels. In the DisplayMate A+ certification, 16 records have been broken, which proves that this screen is extraordinary.

DisplayMate
Breaking 16 screen certification records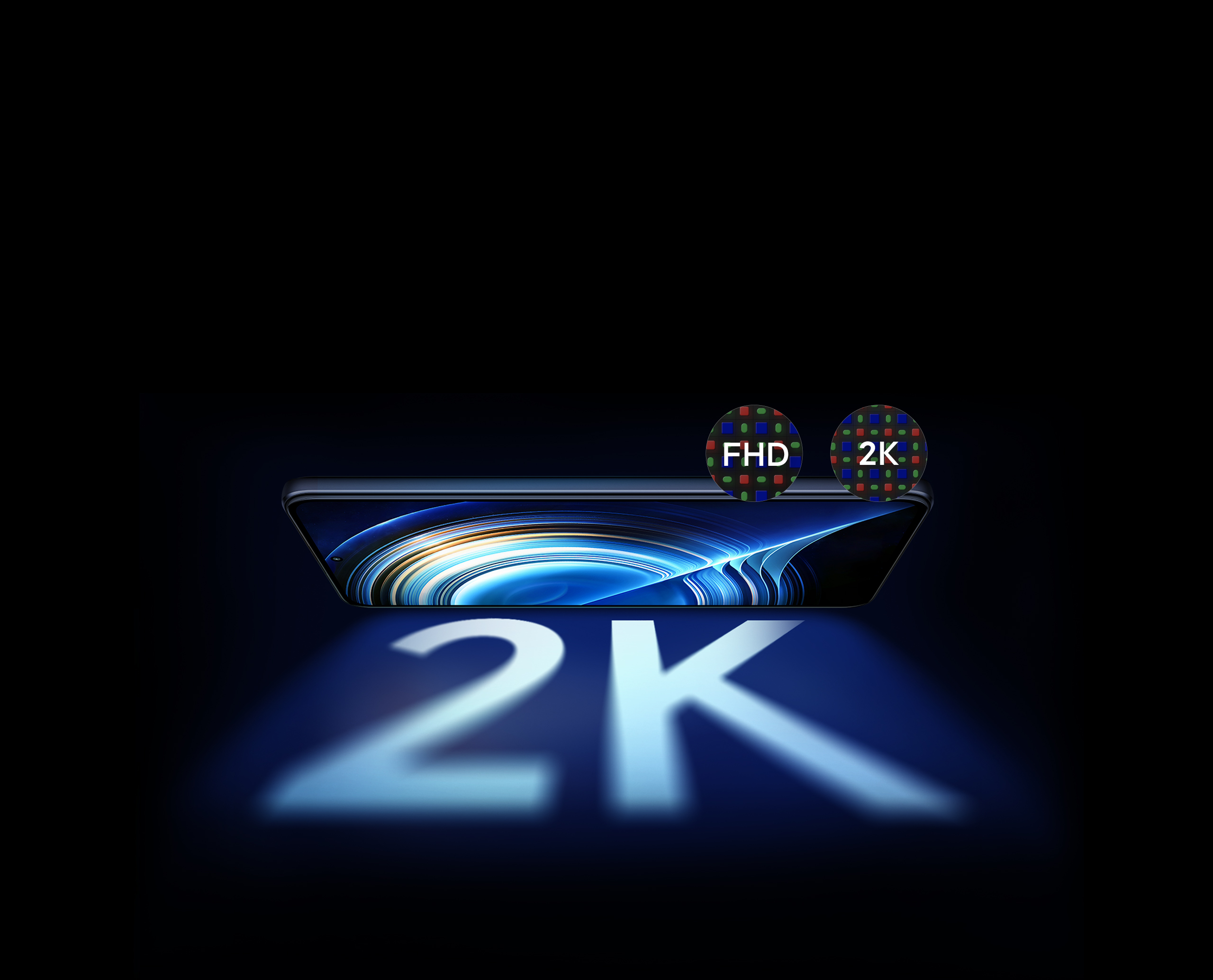 2K flat screen
doubles the pixels, doubles the clarity, and the
clarity exceeds the limit of the human eye
The resolution of this screen is 3200×1440, which is 2 times that of ordinary FHD, which means that no matter viewing text, pictures or videos, it is double the pixels*. With up to 526 pixels per inch, it gives you an amazing ultra-clear view.
*Double pixel uplift based on comparison to 1920×1080 screen.
5000000:1
super high contrast
1200nit
Ultra-high peak brightness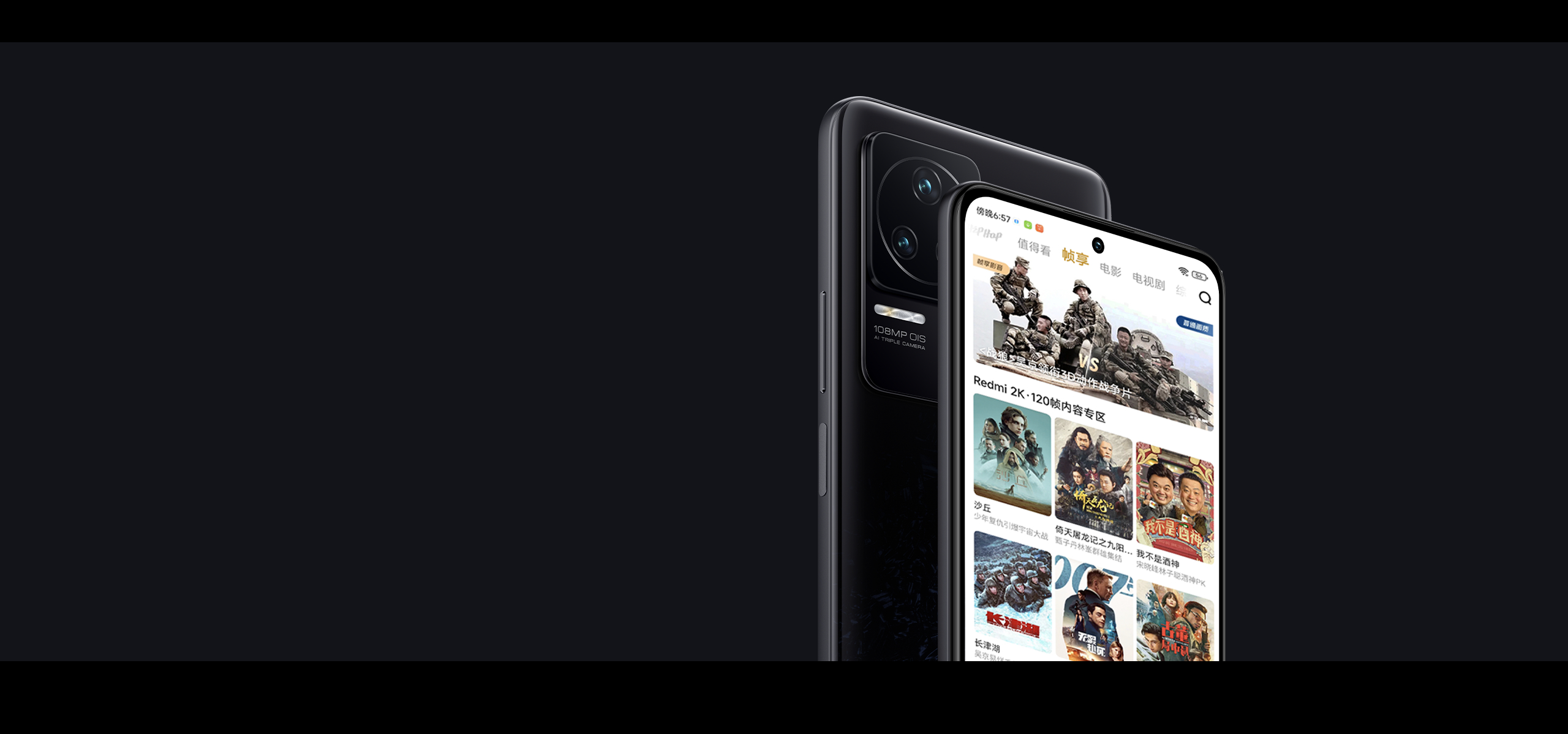 Frame to enjoy 2K Ultra HD Zone
to enjoy a shocking viewing experience
The K50 Pro has passed the FrameShare Ultra HD certification, and the 2K + 120Hz screen beautifully presents the FrameShare Ultra HD picture, with clear and smooth frames, bringing a super shocking viewing experience.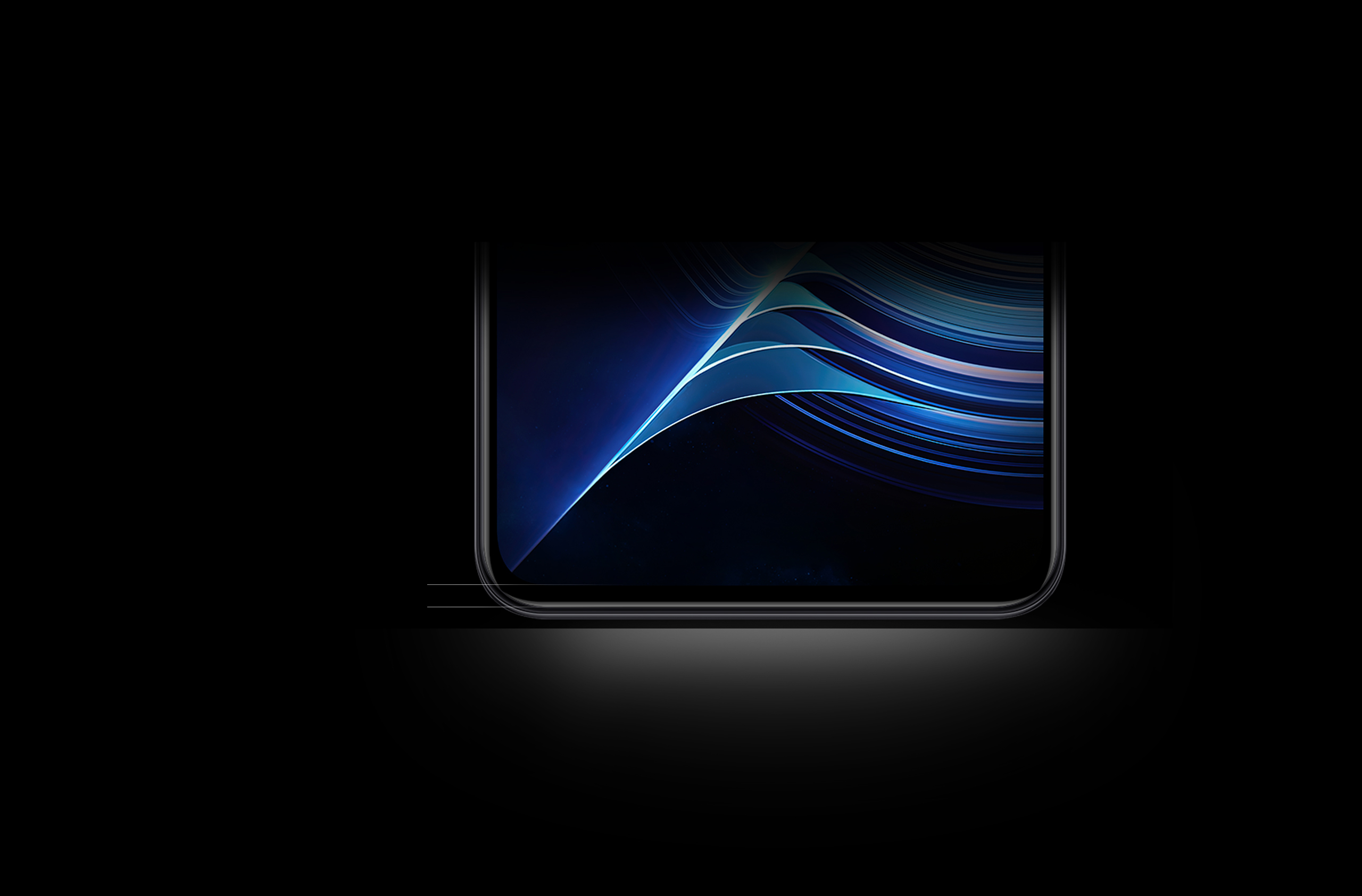 Samsung 2K flexible straight screen
ultra- narrow bezel, ultra-small chin
Numerous technological blessings
create an annual direct screen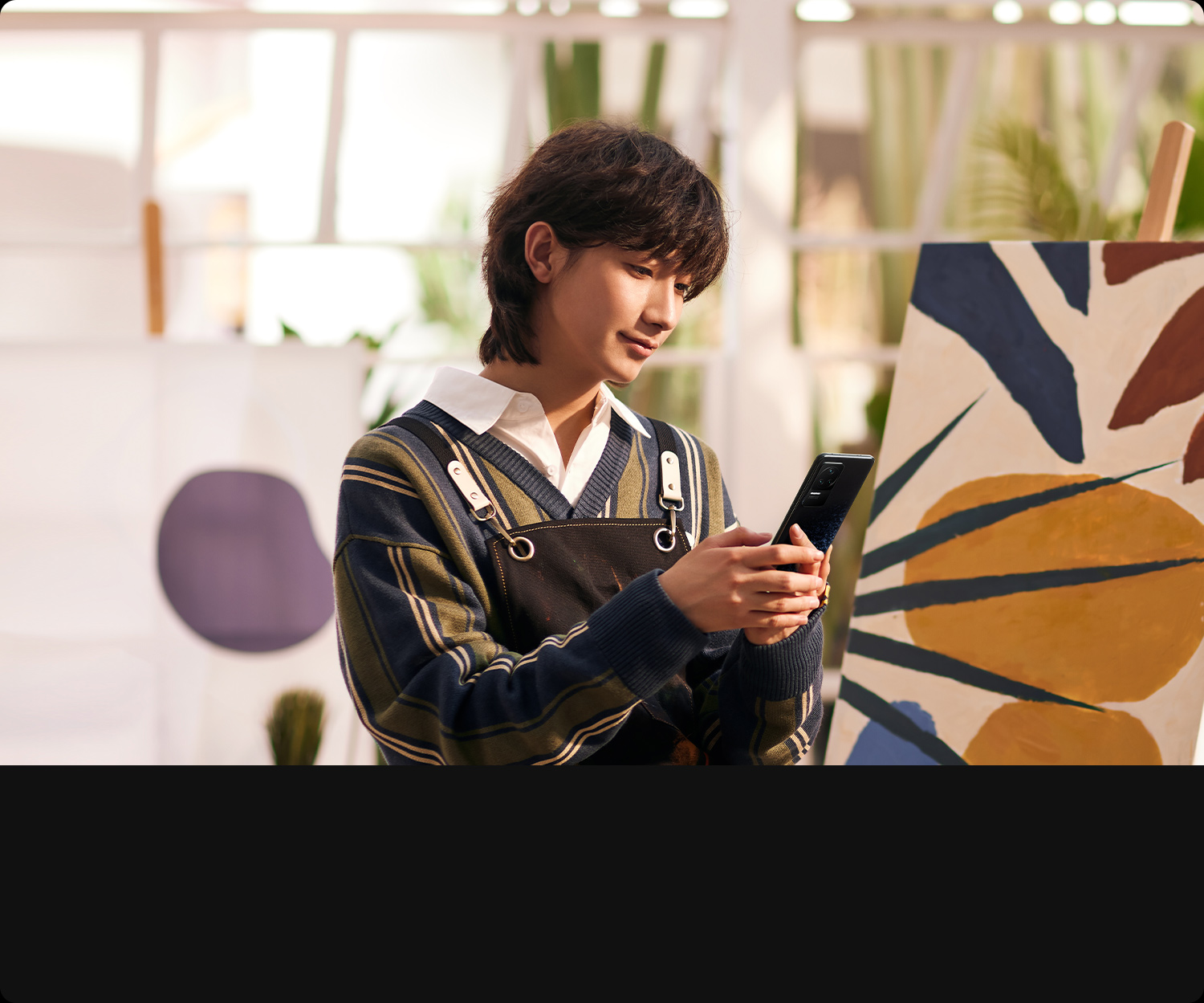 Professional primary color screen
to present designer-level professional color accuracy
Professional Color Standard
Professional monitors are Delta E < 2
JNCD≈0.36
The screen color standard
JNCD = 1 is the smallest unit of color discrimination by the human eye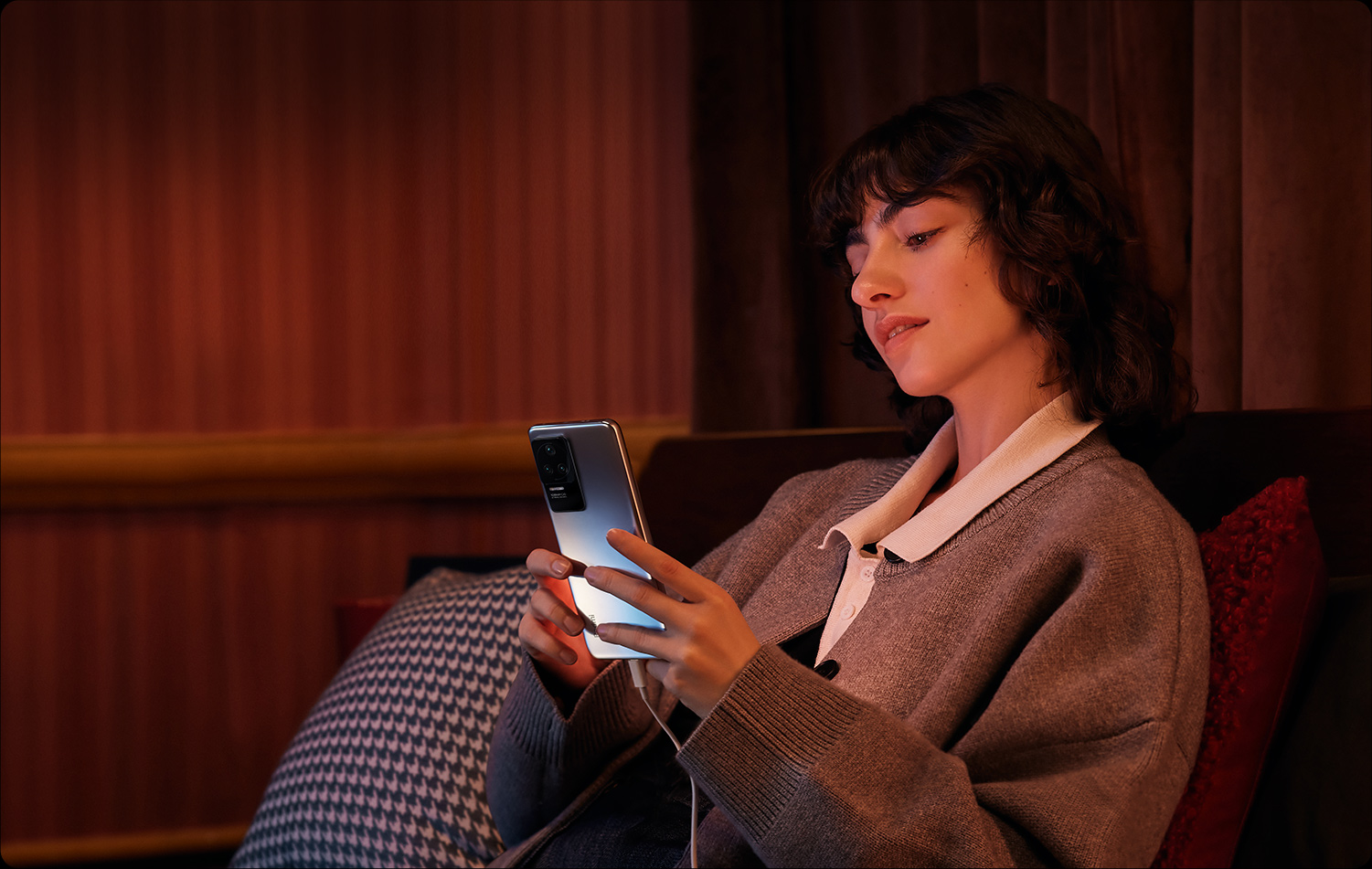 Dolby Vision support for a private cinema in the
palm of your hand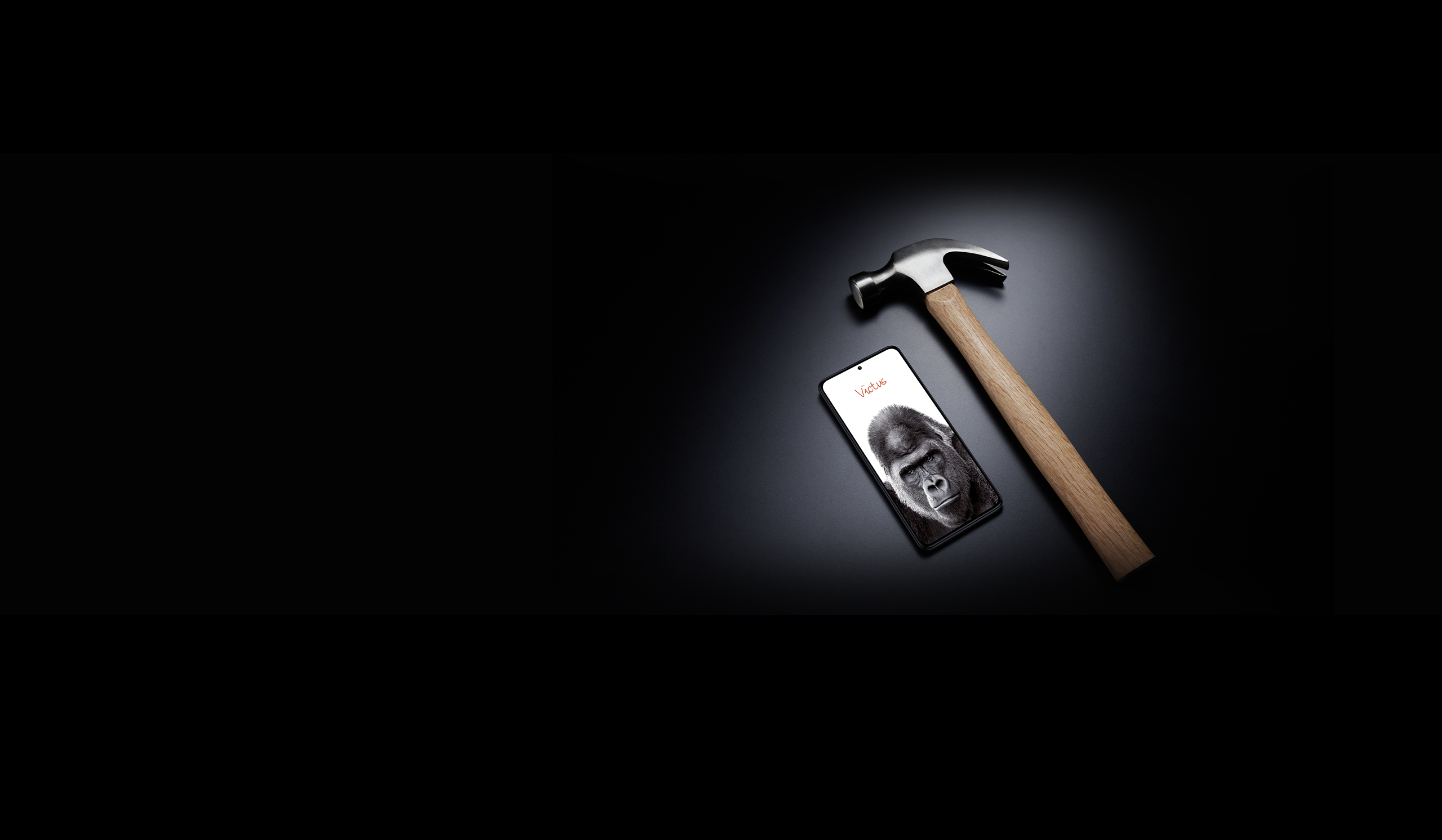 A new generation of Corning Gorilla
Corning®Gorilla®Glass Victus™
1.5x
drop resistance improvement*
2x
improved scratch resistance*
* Performance improvement compared to Corning's fifth-generation Gorilla Glass, data from Xiaomi Labs.

Full DC anti-flicker dimming
effectively relieves visual fatigue

Ambient color temperature sensing
Accurately adapt to ambient light

16,000-level automatic brightness,
brightness changes as smooth as silk

Super Resolution Touch 10x better
touch point accuracy
* Touch sampling rate increased from 3200×1440 to 32000×14400.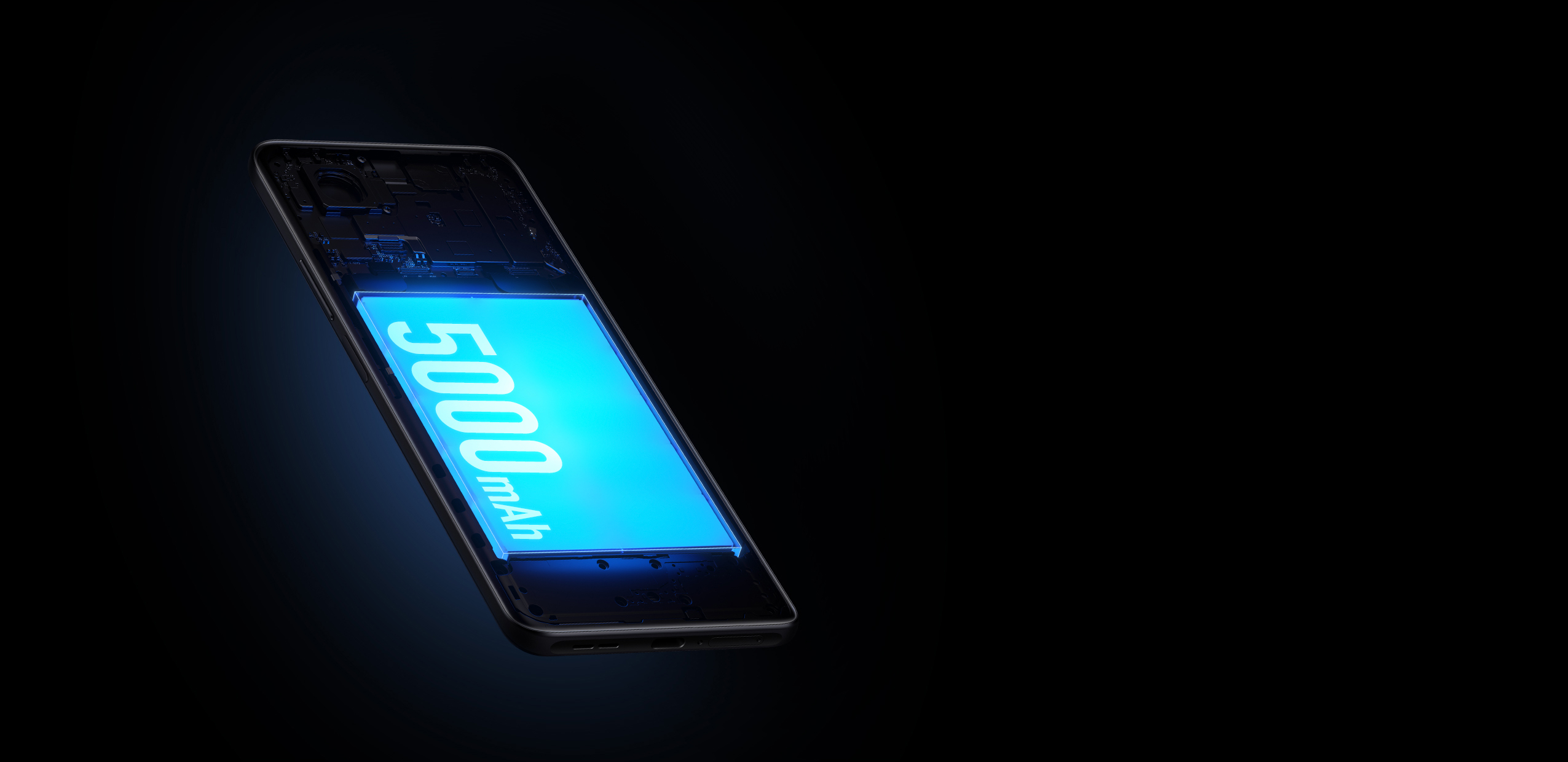 120W Immortal Second Charge
5000mAh High Power
Charge to 100% in 19 Minutes*
A very rare combination of 120W second charge and 5000mAh high power, powerful combination, the charging speed is amazing, it only takes 19 minutes to charge to 100%.
*Pictures are for illustration only.
*The data comes from Xiaomi Lab, the test results of "Interesting Screen + Extreme Acceleration Mode + 120W Charger".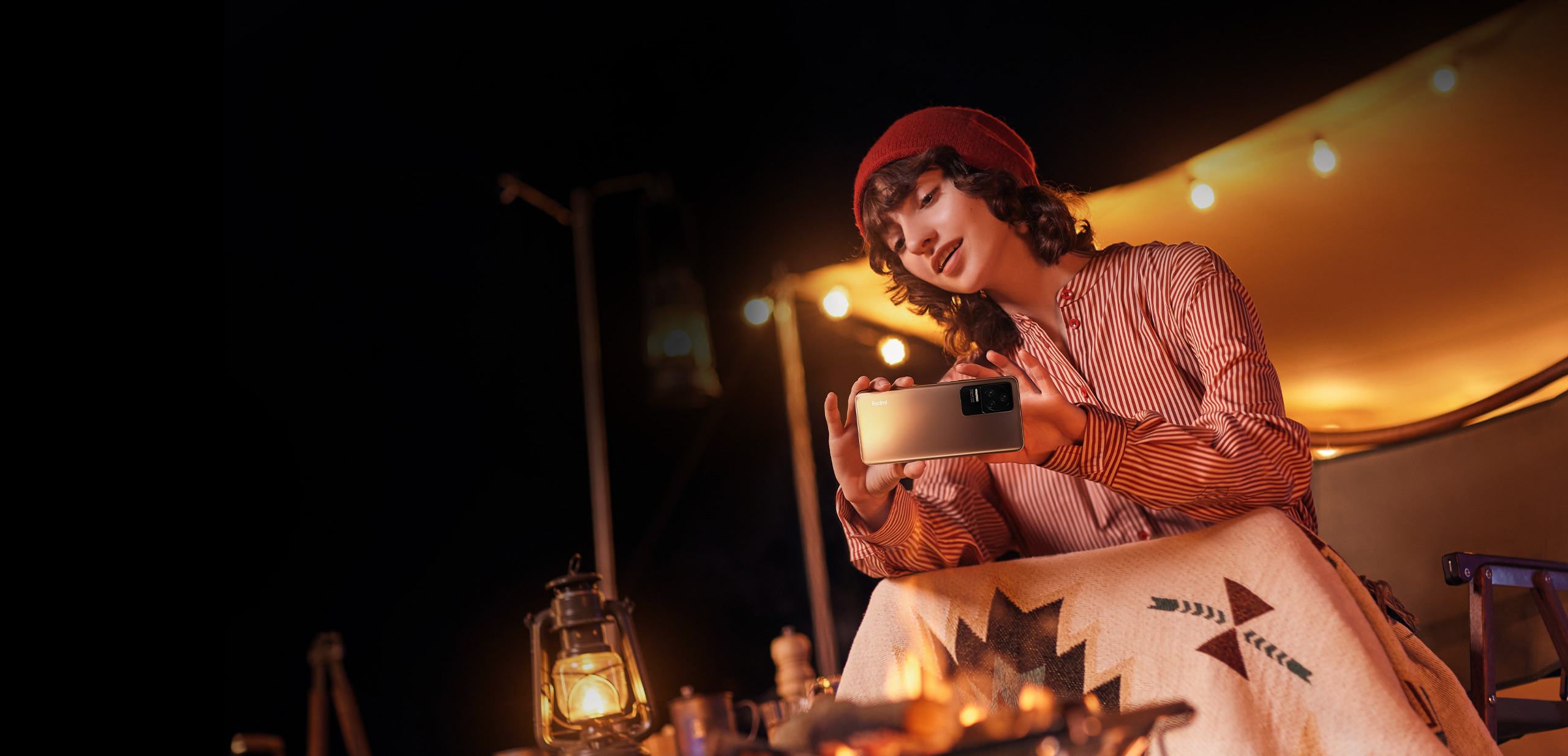 Super 2K battery life experience
lets you say goodbye to battery anxiety
The 2K screen has high power requirements, and the K50 Pro's 5000mAh large power allows you to enjoy the visual experience brought by 2K without distraction.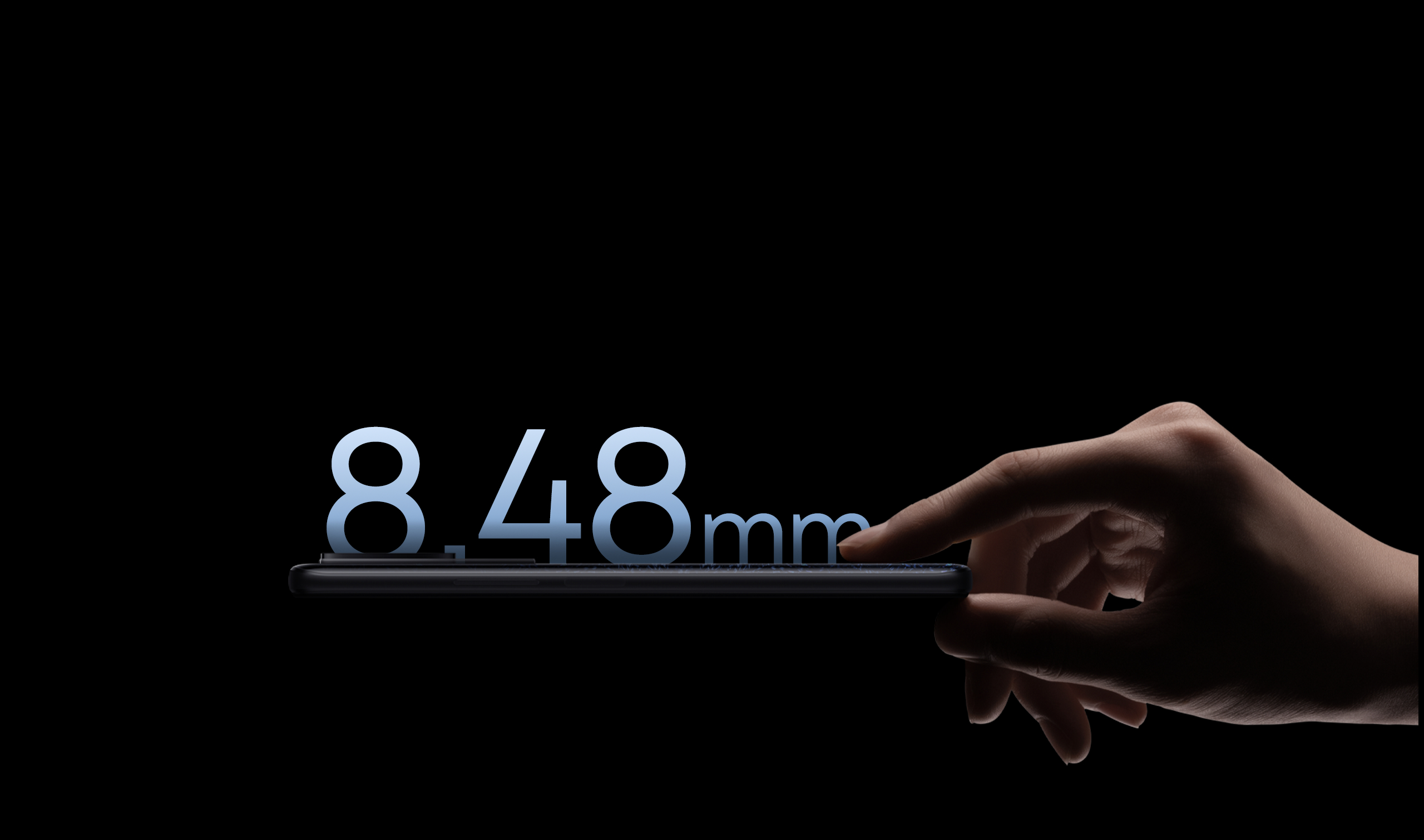 Self-developed "Pengpai P1" charging chip, charging in
seconds , thin and light, and high power
The self-developed rare 120W single-cell charging chip makes it possible to charge in seconds, with large power and thinness. The large power of 5000mAh is rare and thin, with a thickness of only 8.48mm, so you can pack it lightly at any time.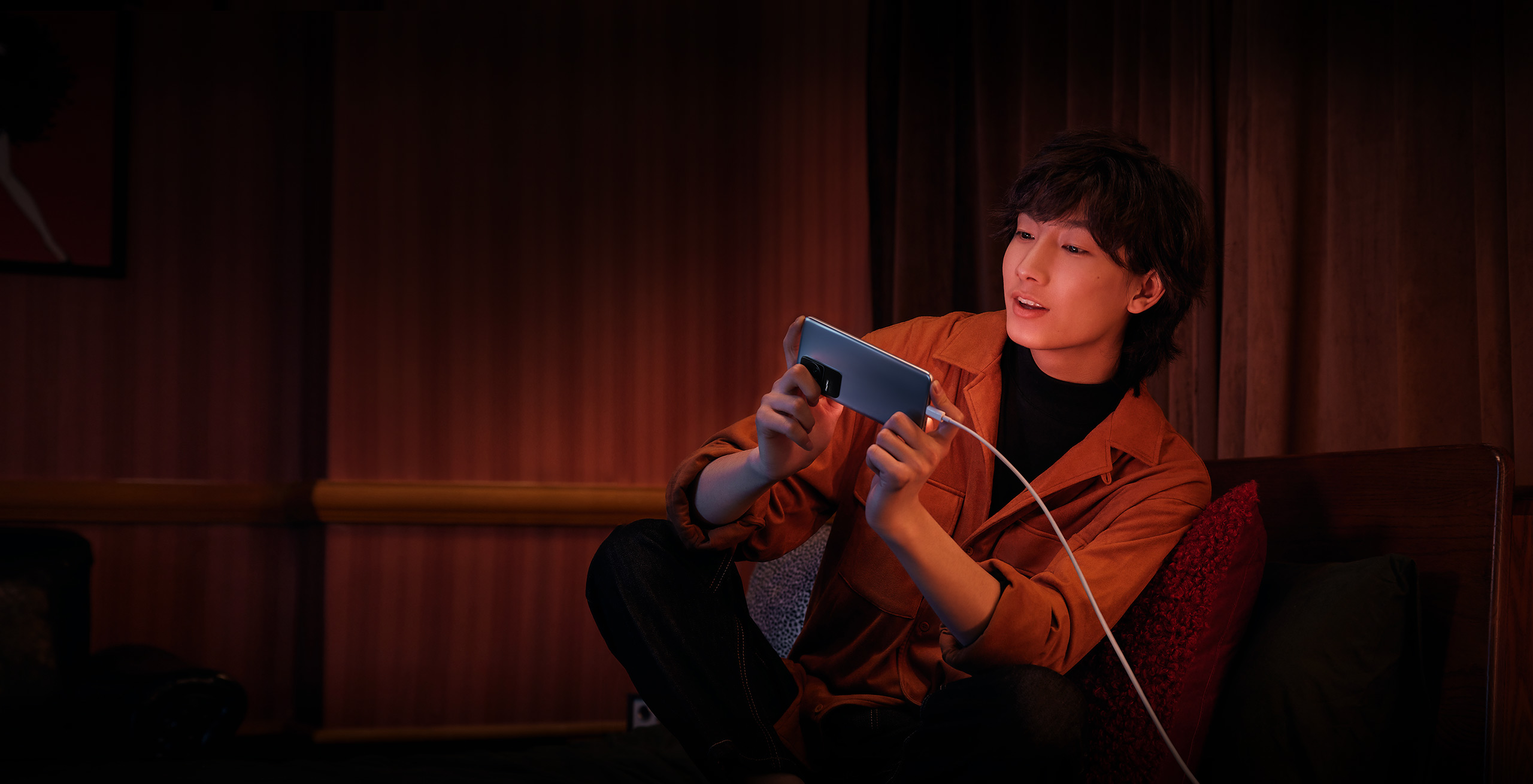 40 system-level
charging

battery manager
learn user habits

Night battery maintenance
AI learns user sleep habits

Time domain intelligent charging
Intelligent detection of time and area

battery health
Displays battery age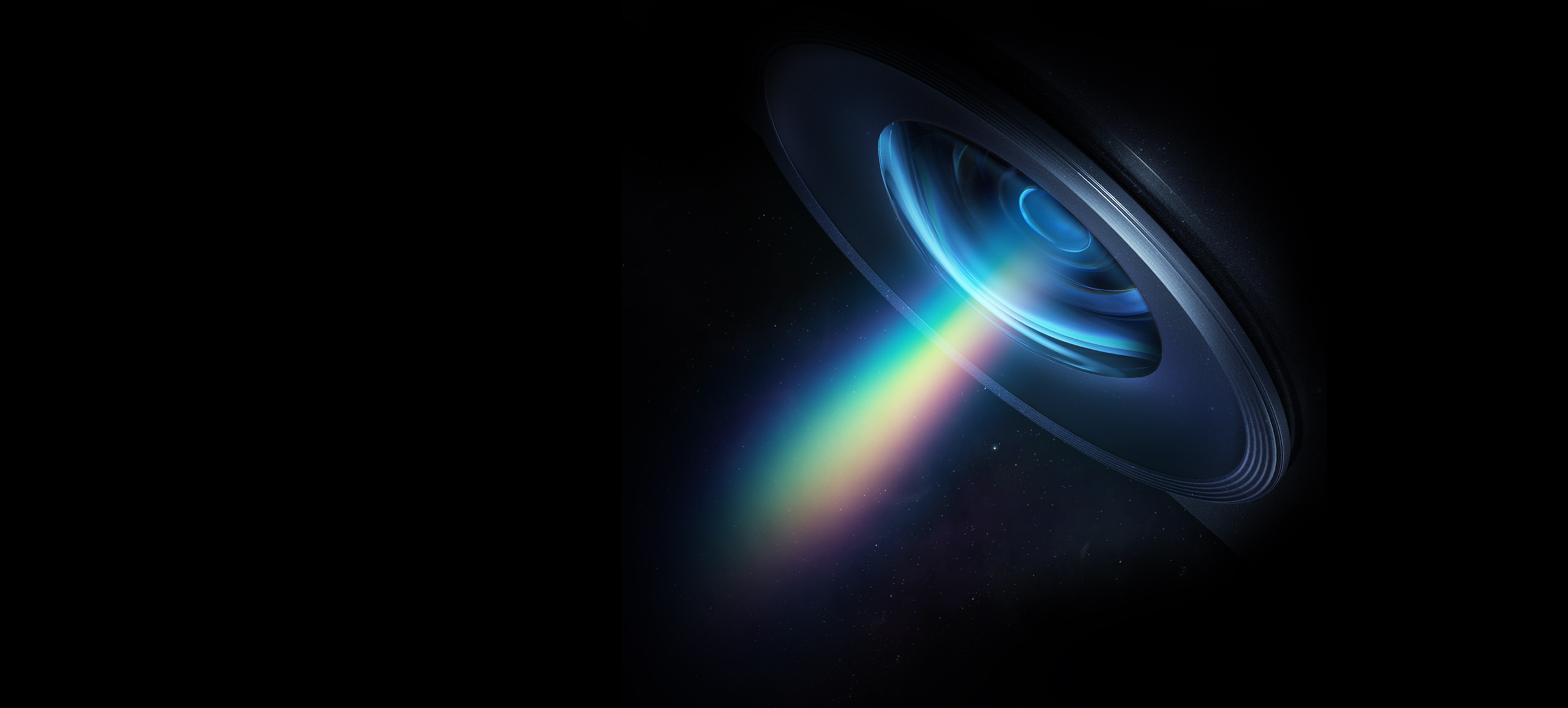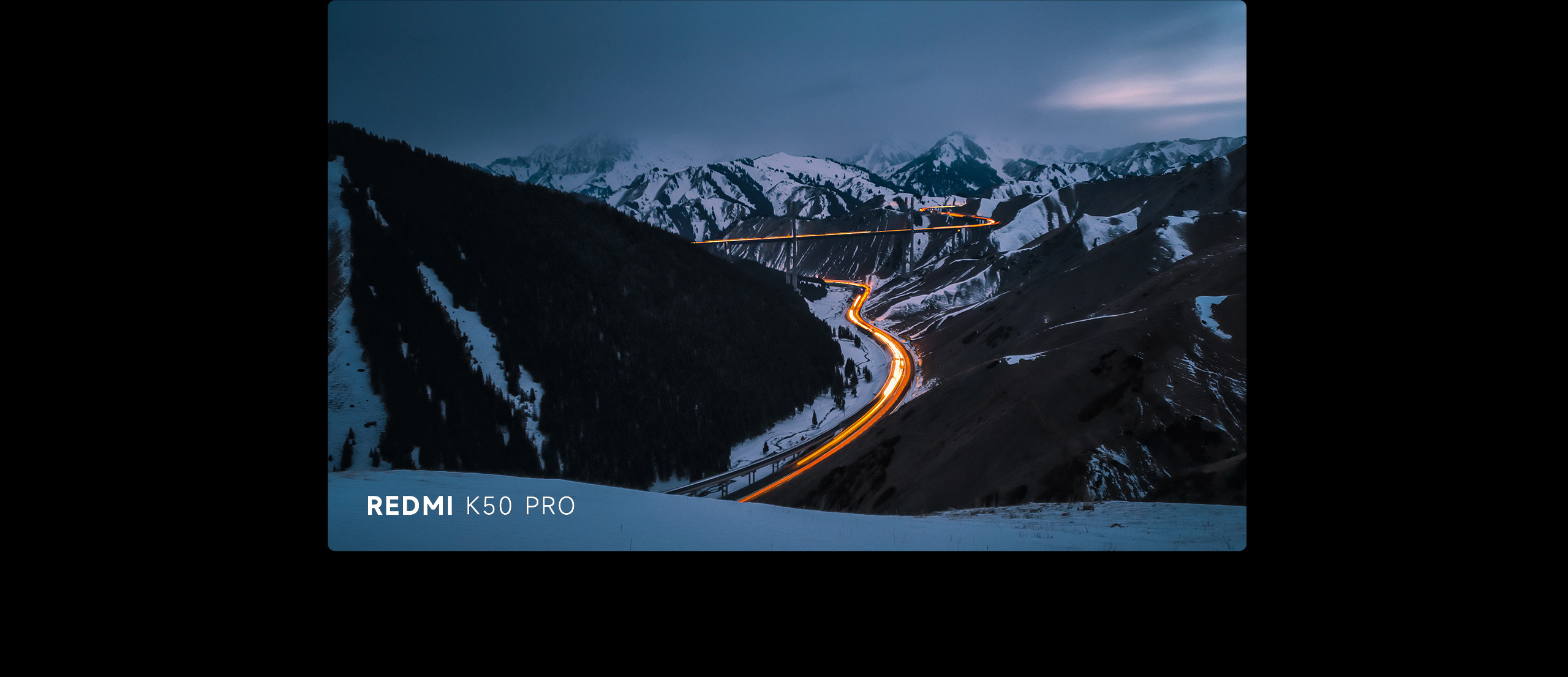 100 million pixel camera
OIS optical image stabilization Super stable and super clear
The 100-megapixel image system has the blessing of OIS optical image stabilization, and the professional level is upgraded again, bringing the ultra-clear picture quality that is beyond expectations. Not only that, the upgraded computational photography can even bless your creative inspiration and play with interesting images.
100 million pixels + OIS optical image stabilization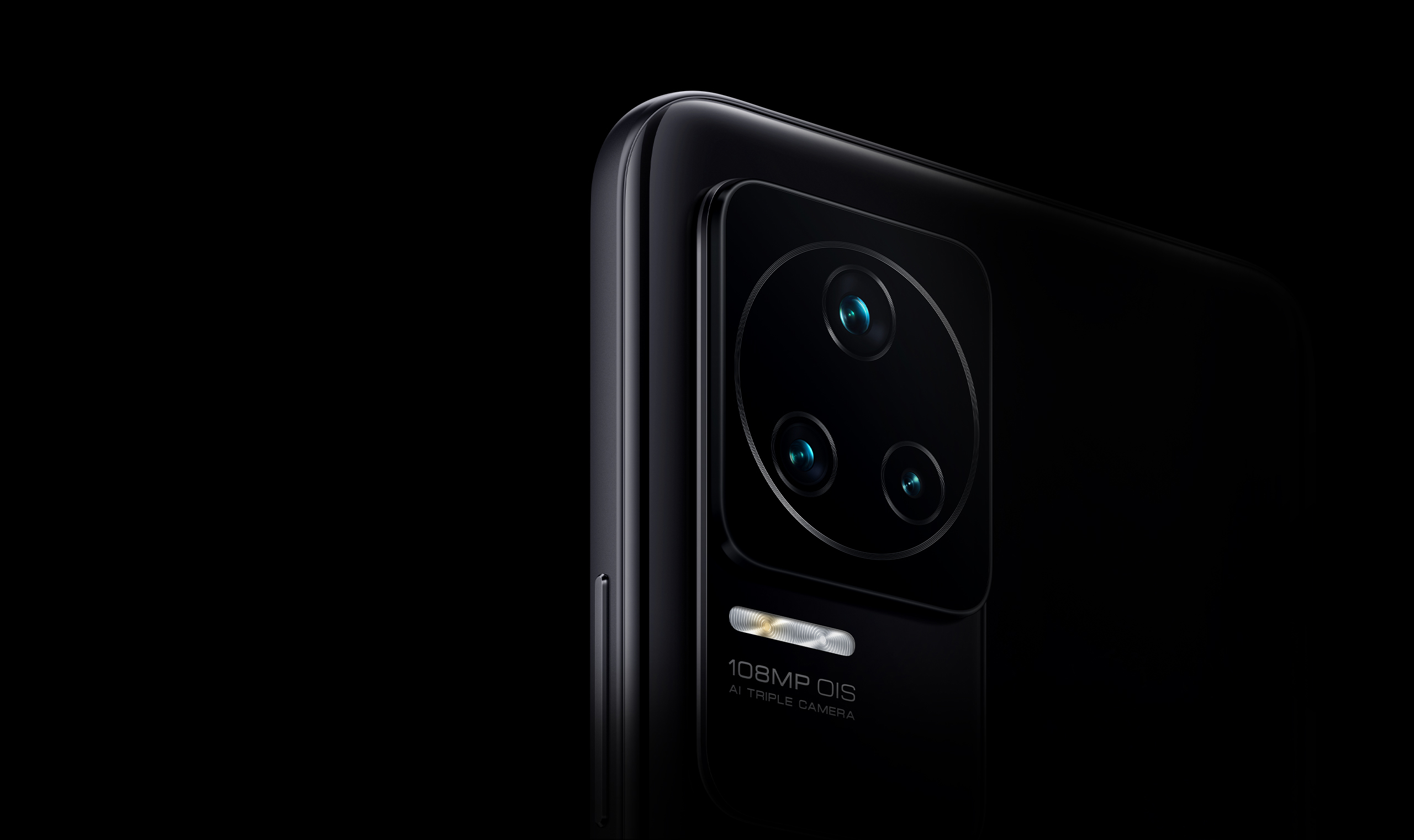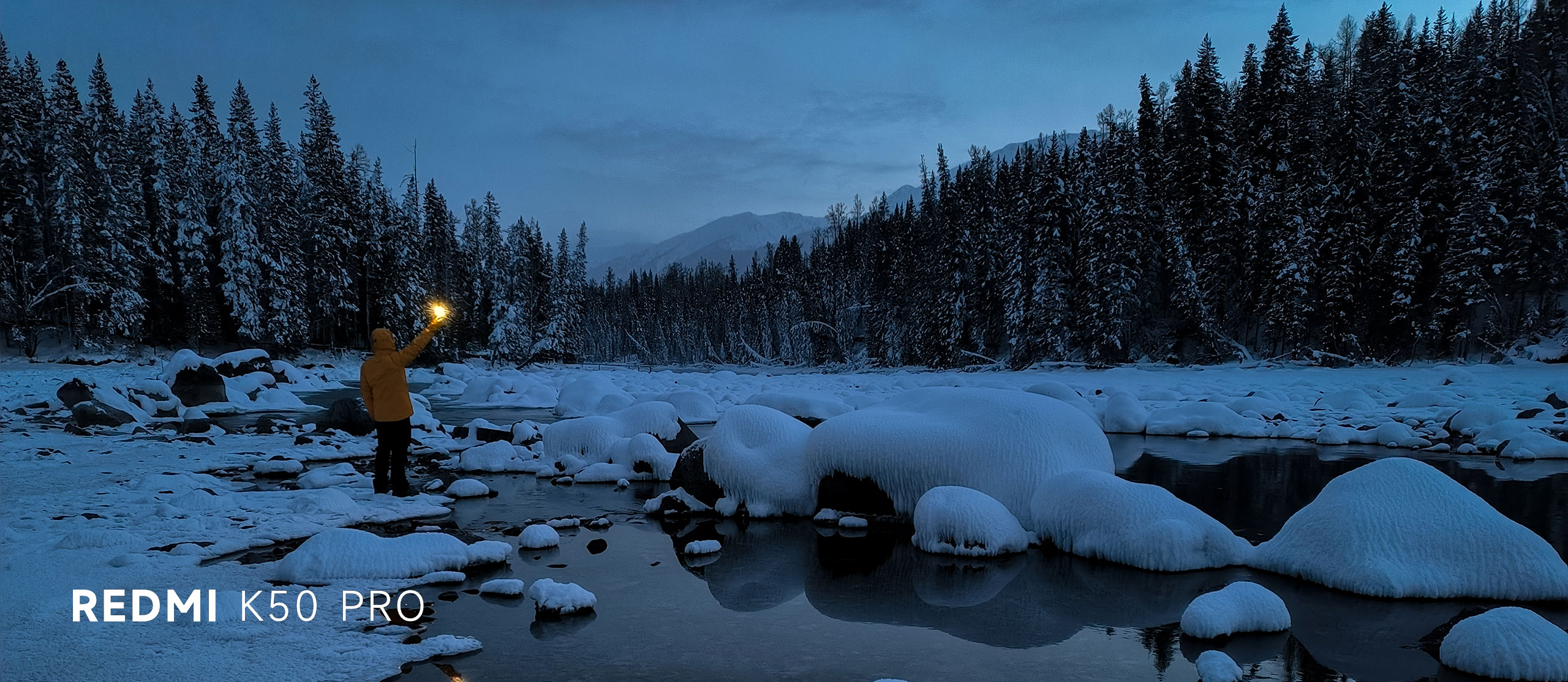 100-megapixel ultra-clear main camera
Ultra wide angle lens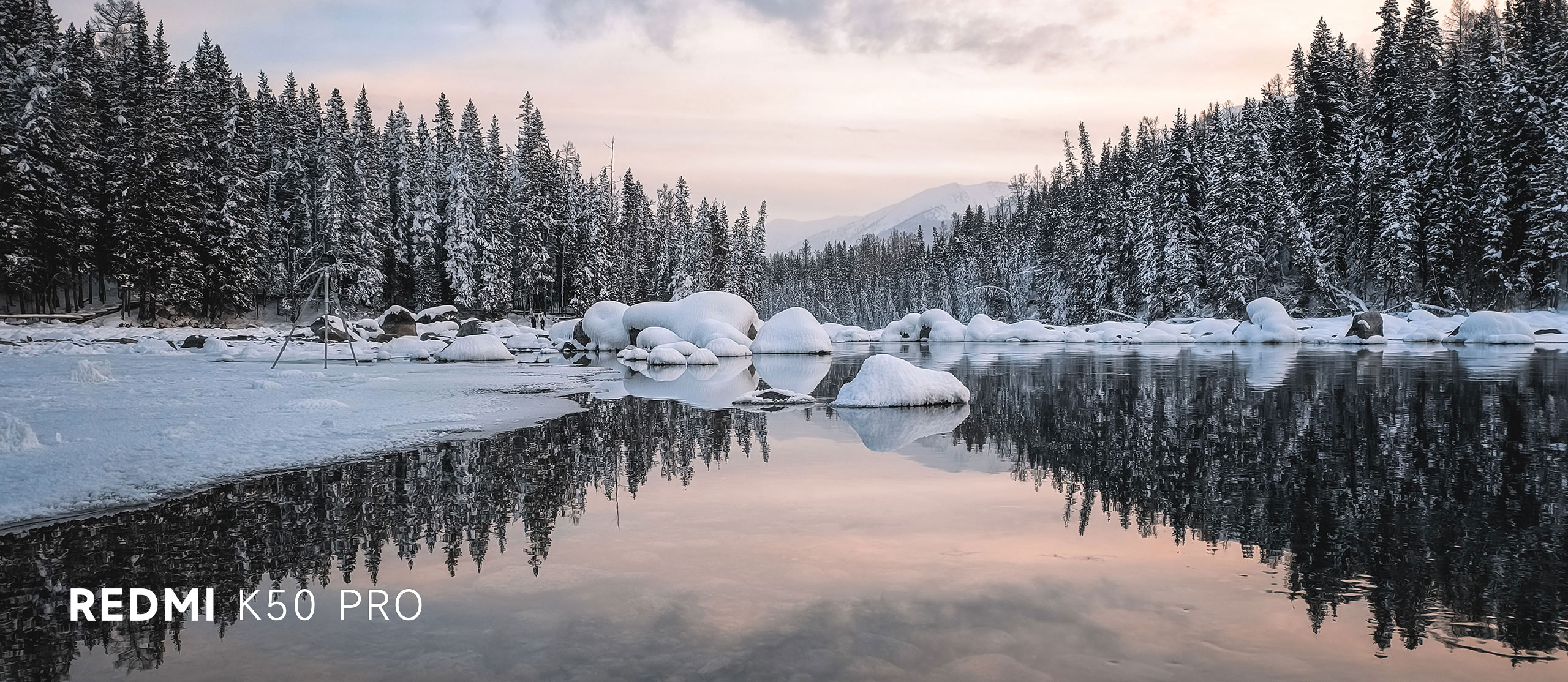 8MP
119° ultra-wide-angle lens
Fast and fast
shots , fast eyes and hands, faster equipment
The fast snapshot function*, which makes the camera take pictures with a surprising increase in speed, and captures the moment of inspiration, rely on it.
*Snapshots under ISO 1200 are valid. *Data from Xiaomi Labs.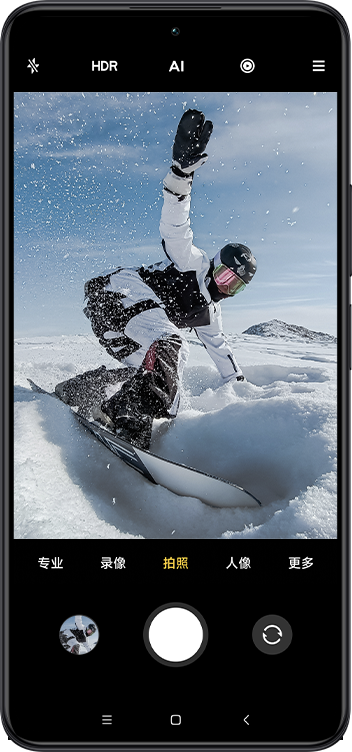 Powerful AI capabilities
to support your creations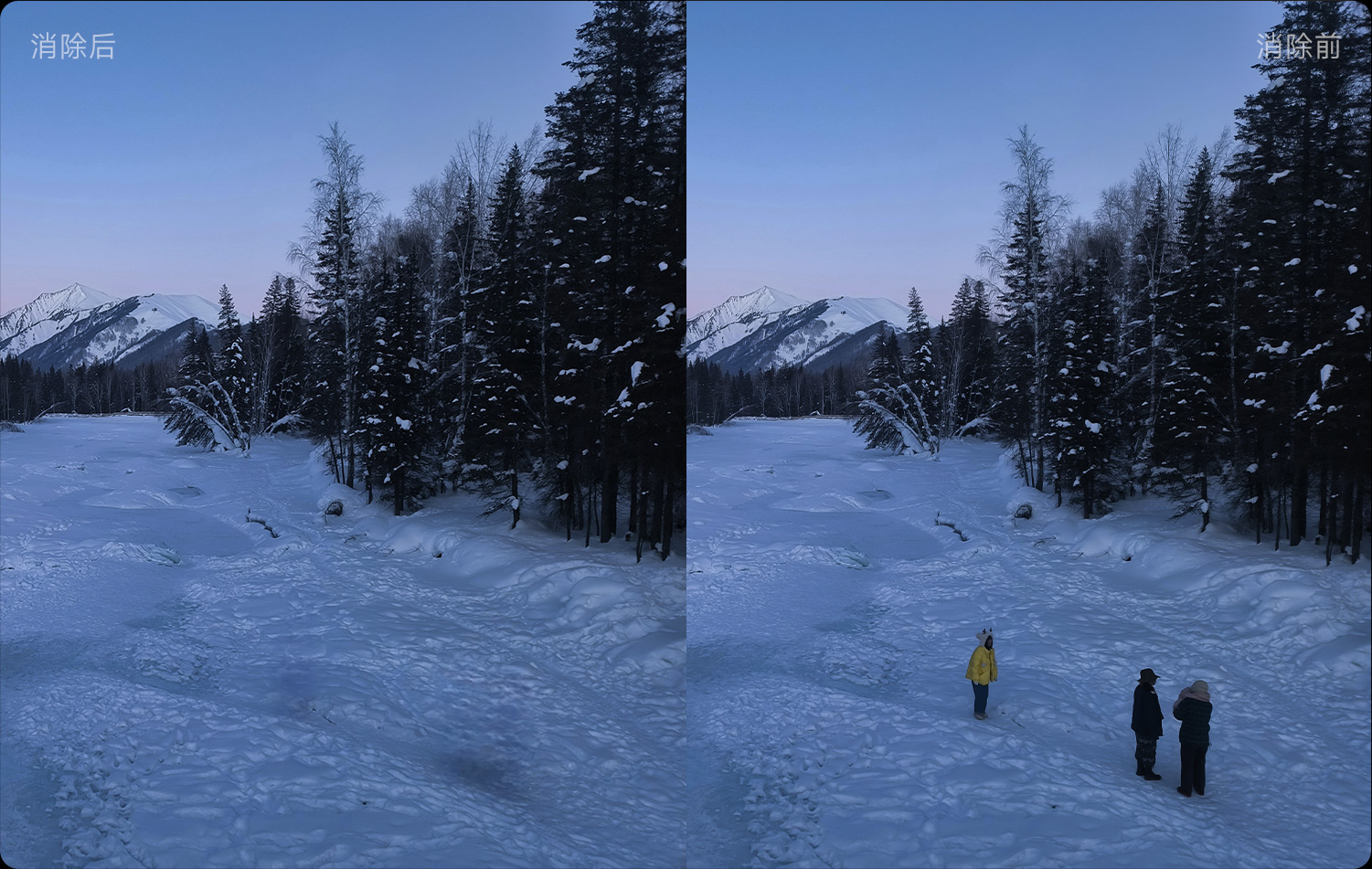 Magic Elimination
APU algorithm support, accurate analysis of image data, one-click elimination of cluttered pictures, allowing you to easily save waste films.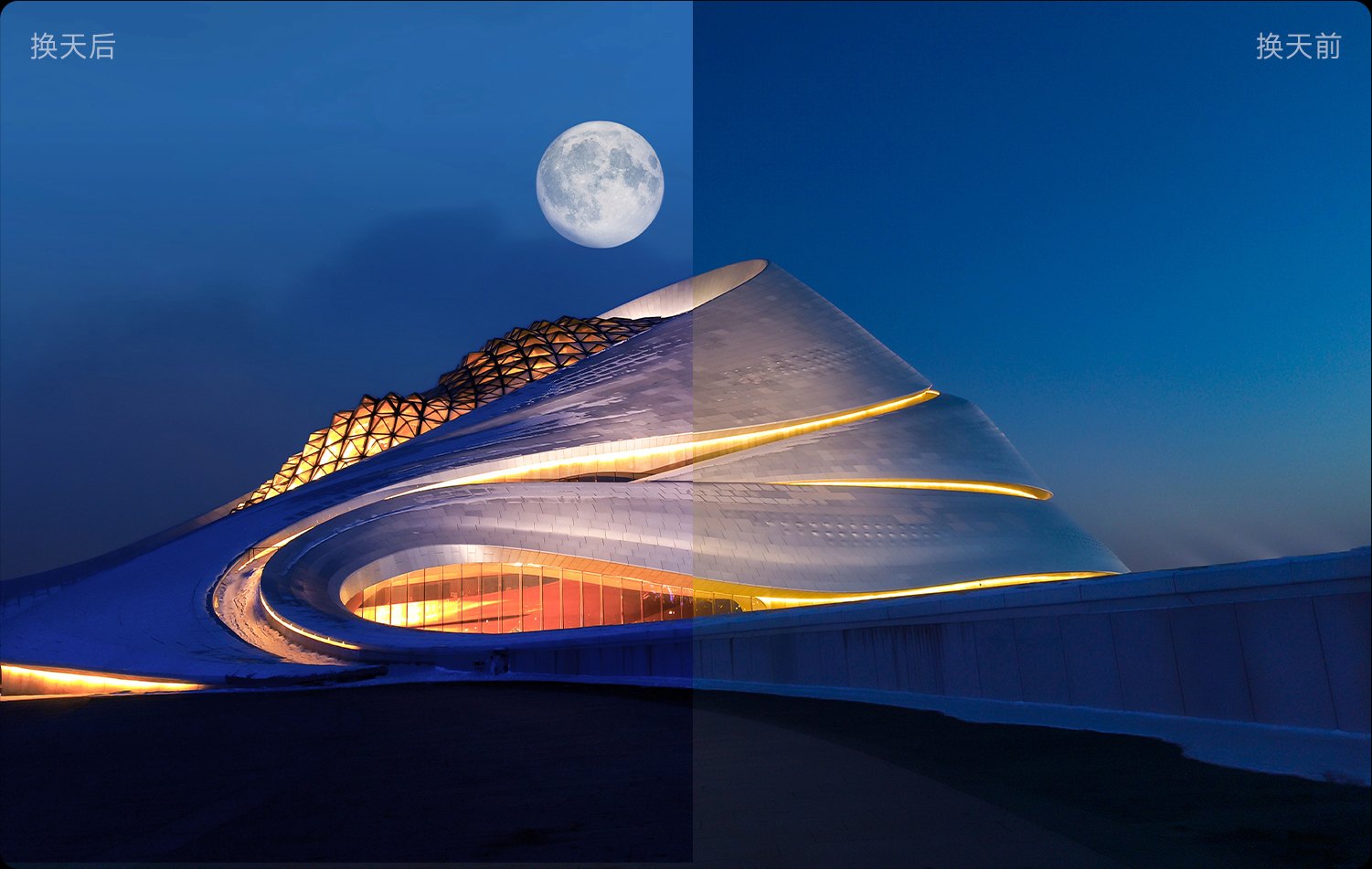 Magic Day 4.0
Self-adaptive algorithm to identify the image environment adaptively change the sky. Like a sunny day, like a rainy day, you can switch the sky.
Super night scene
video The strength of the image is more than static
Redmi is equipped with a super night scene video function, which enables video shooting in dark light, while brightening the picture, while retaining more details, so that the dark light environment no longer restricts your creative inspiration.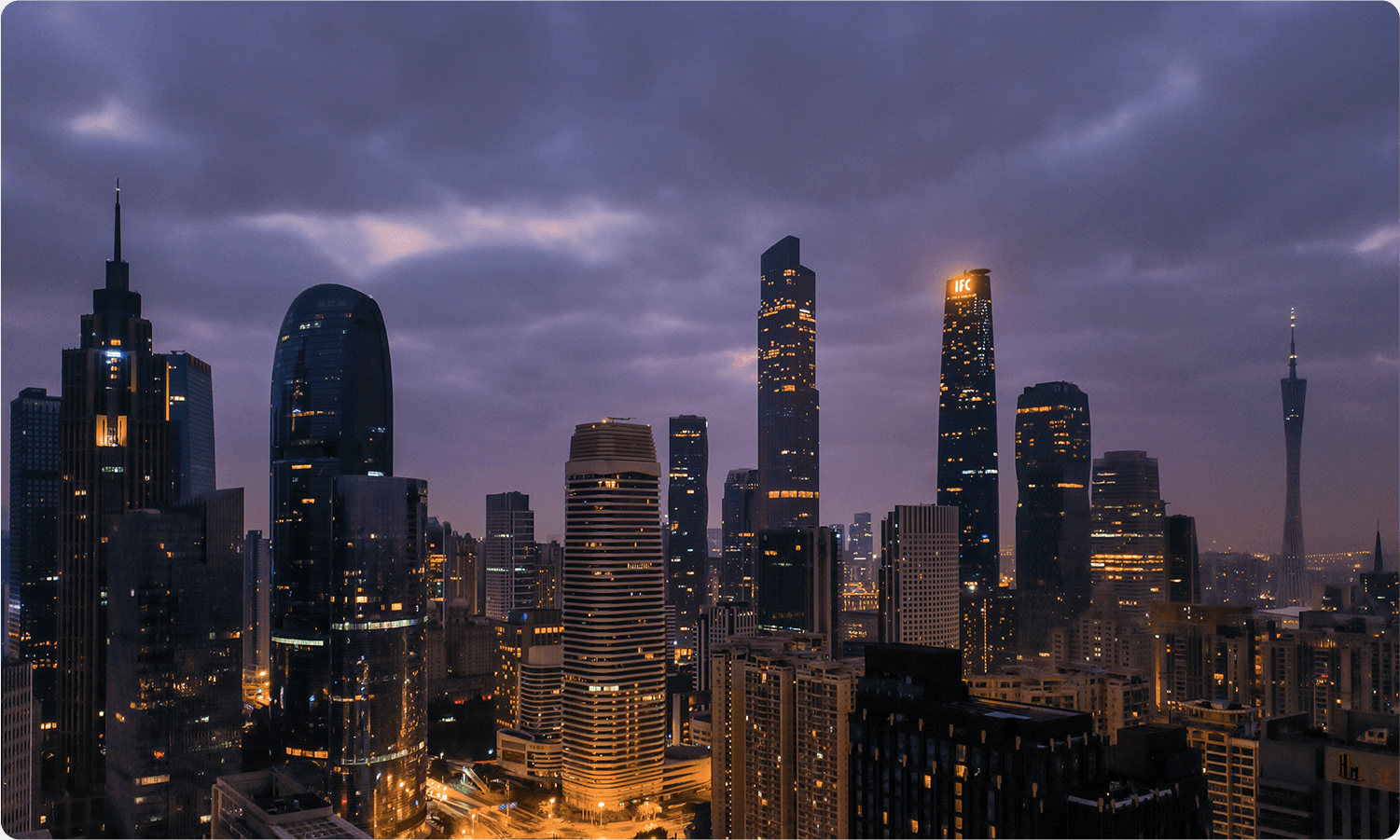 New Nano-Microcrystalline Technology Cosmic Aesthetics
from Olive Meteorites
silver traces
Flowing silver, changing beauty in the sun, like silver fragments from outer space.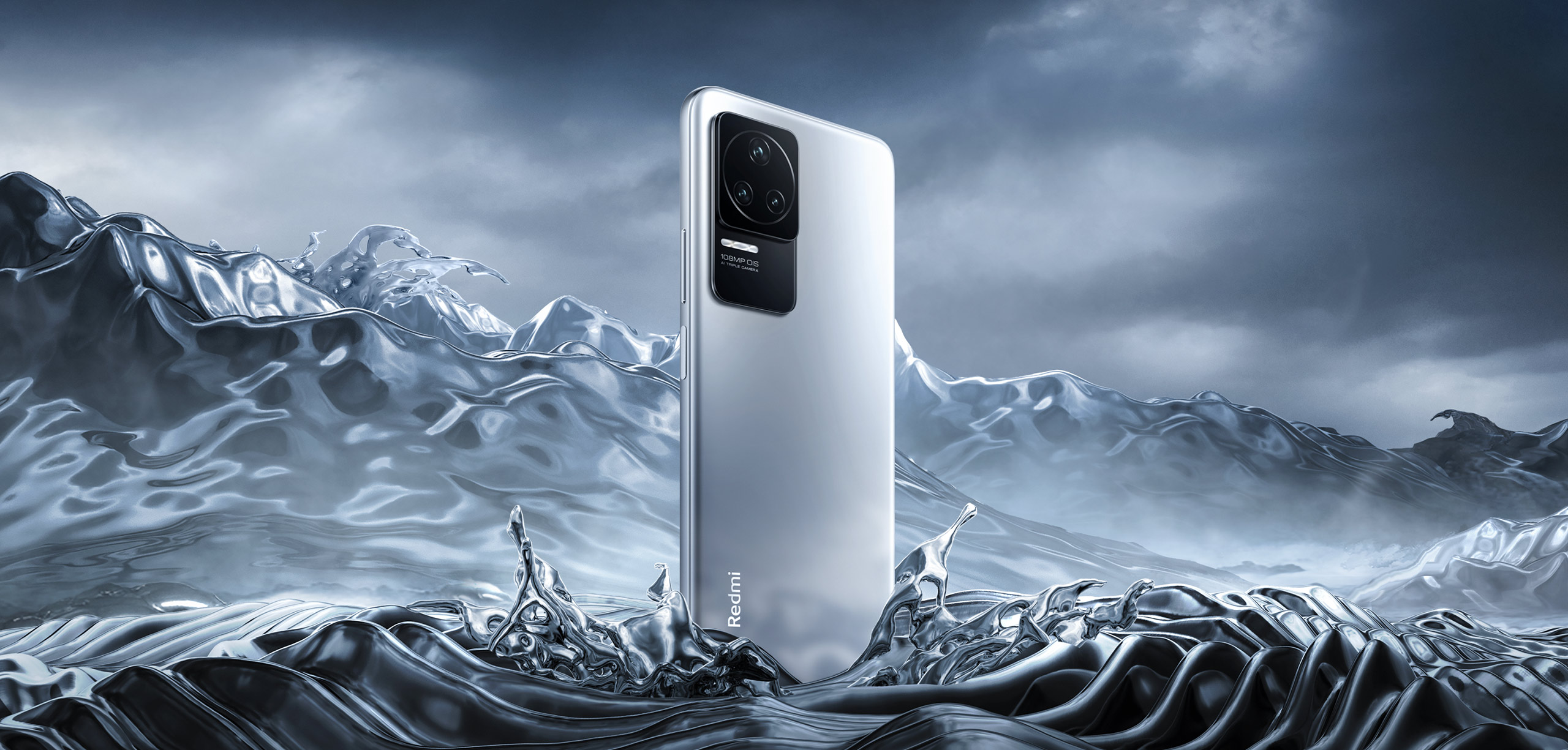 magic mirror
The colors are wonderful and eerie, and the mirror design reflects the world, opening up another "mirror universe".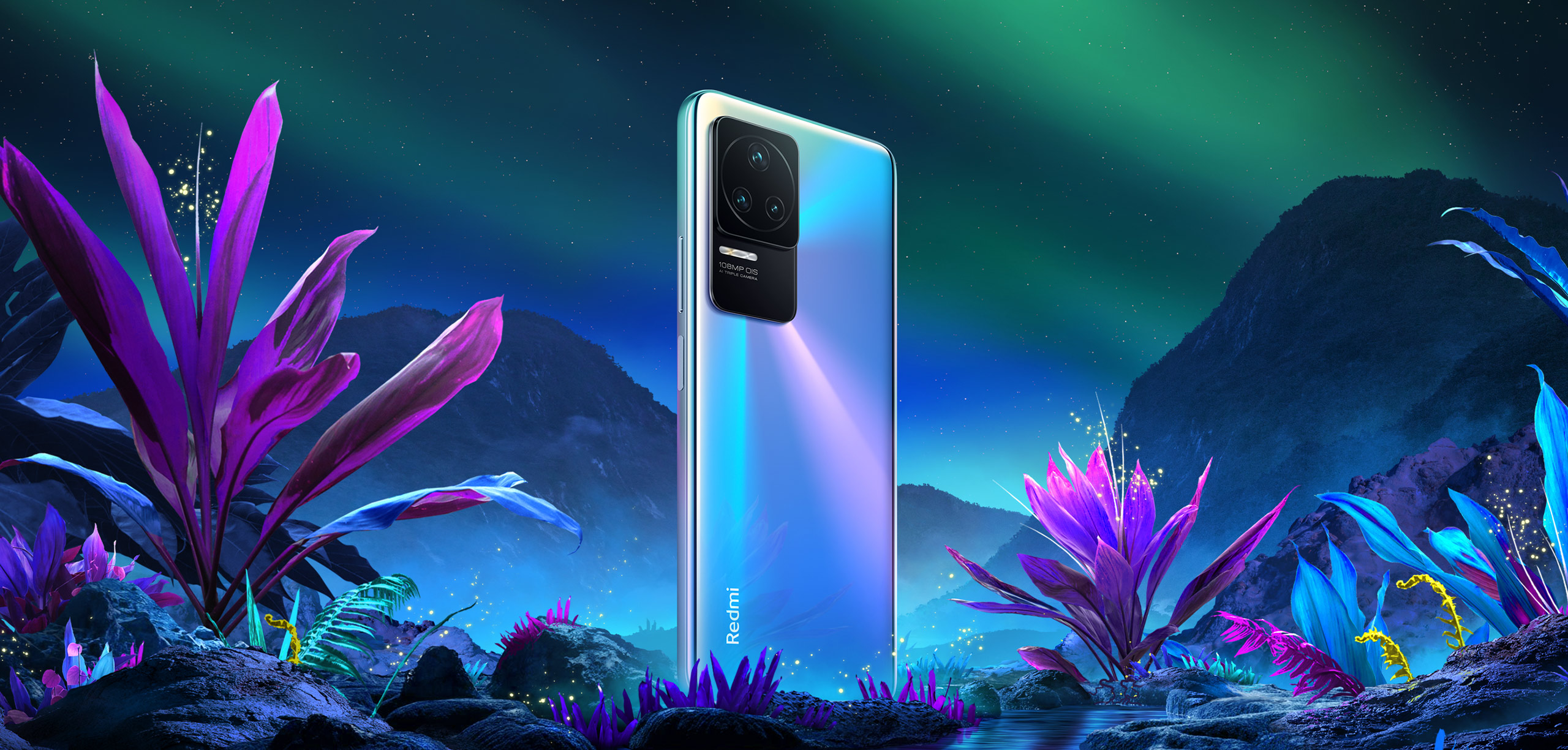 Brand new "Mo Feather"
The design is inspired by the olive meteorite. Through the nano-crystal process, the power of light is used to create an unprecedented design. Like a piece of meteorite that has been peeled off, the crystal clear crystals are embedded in it, like a kaleidoscope.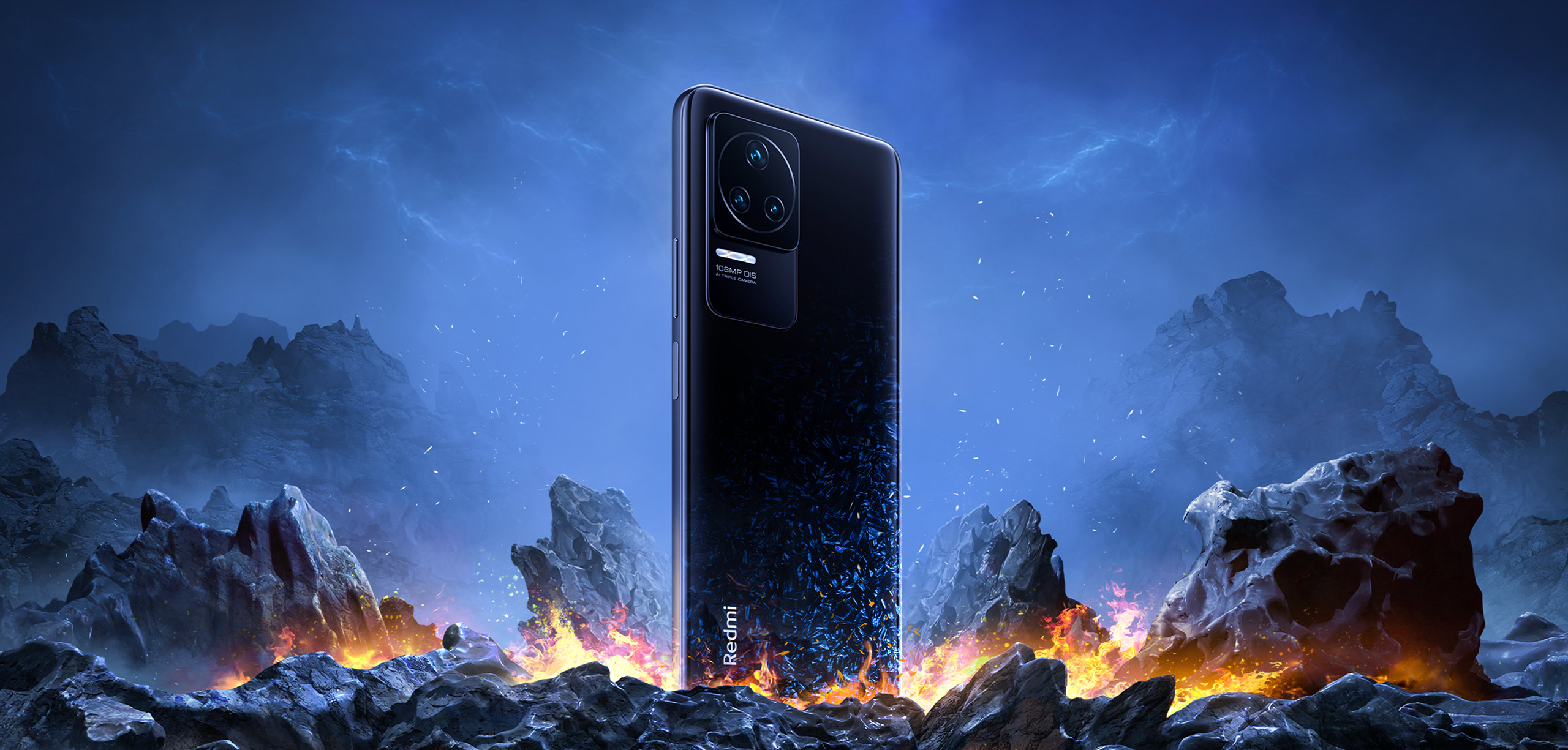 dim light
The pine green shines brightly, it is the spirit of the forest, it is the breath of freedom and freshness.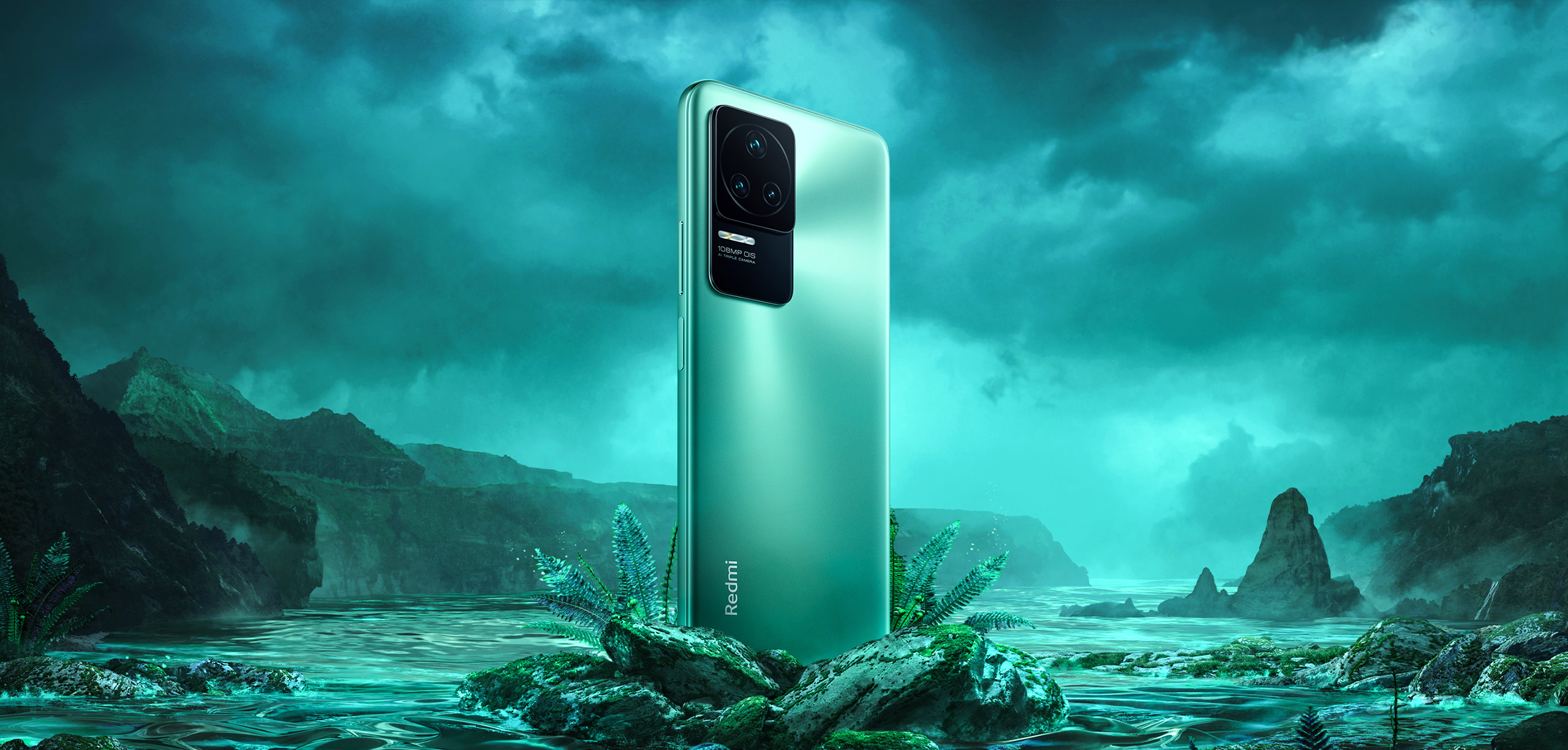 Super Black Super Black
Lens
Pure black design, more complete visual experience. The sharp design
does not see a trace of redundancy.
Hidden "Star Ring"
Minimalist Camera Deco Design
glass body
Excellent tactile grip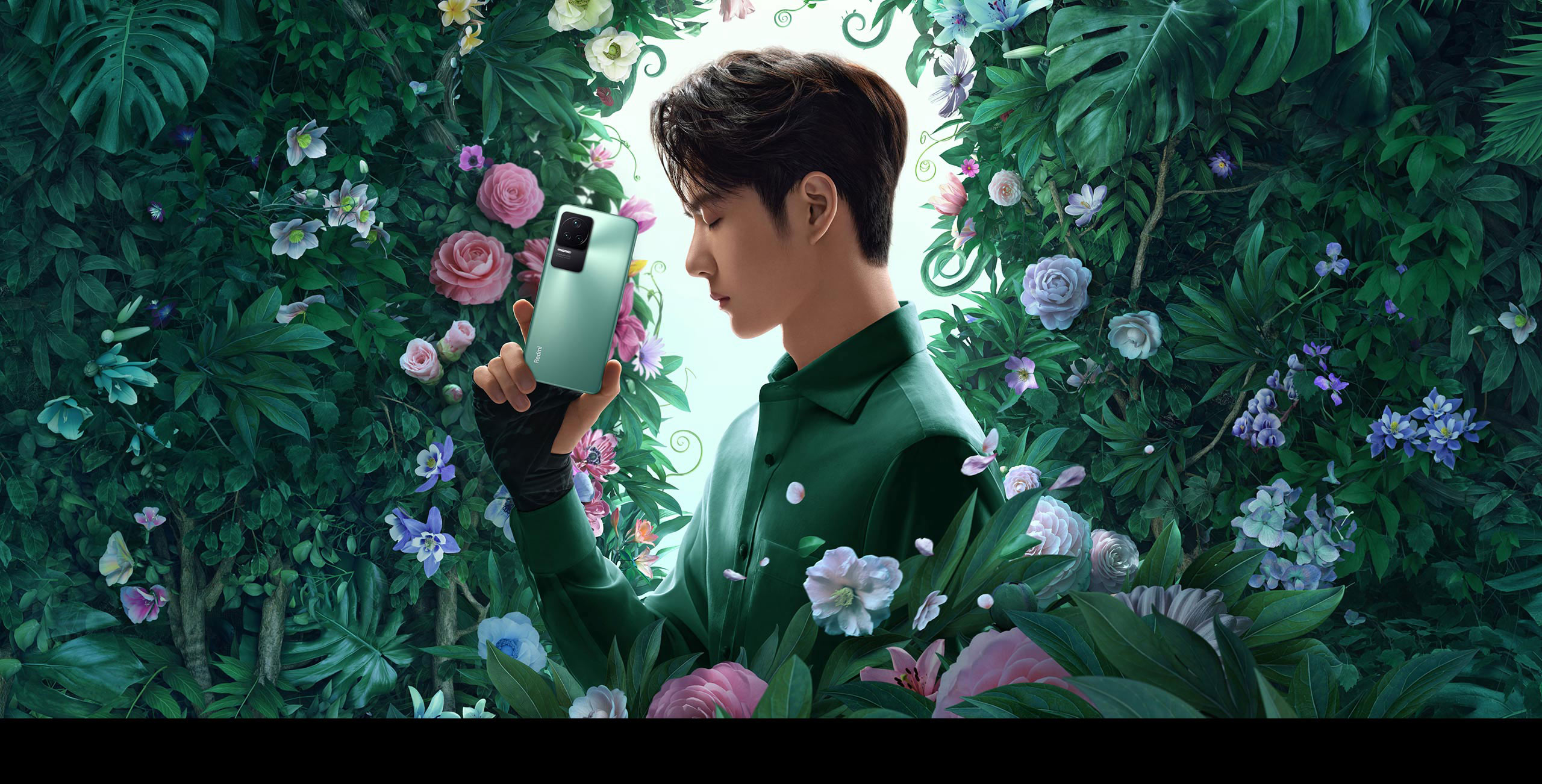 Wi-Fi 6
Wi-Fi Bluetooth Low Interference Technology
Enjoy flying internet speeds
160MHz
160MHz WiFi 6, the throughput is doubled compared to the ordinary 80MHz WiFi 6, enjoy double the network speed. Support WiFi Bluetooth low interference technology, link WiFi and Bluetooth at the same time, almost zero delay.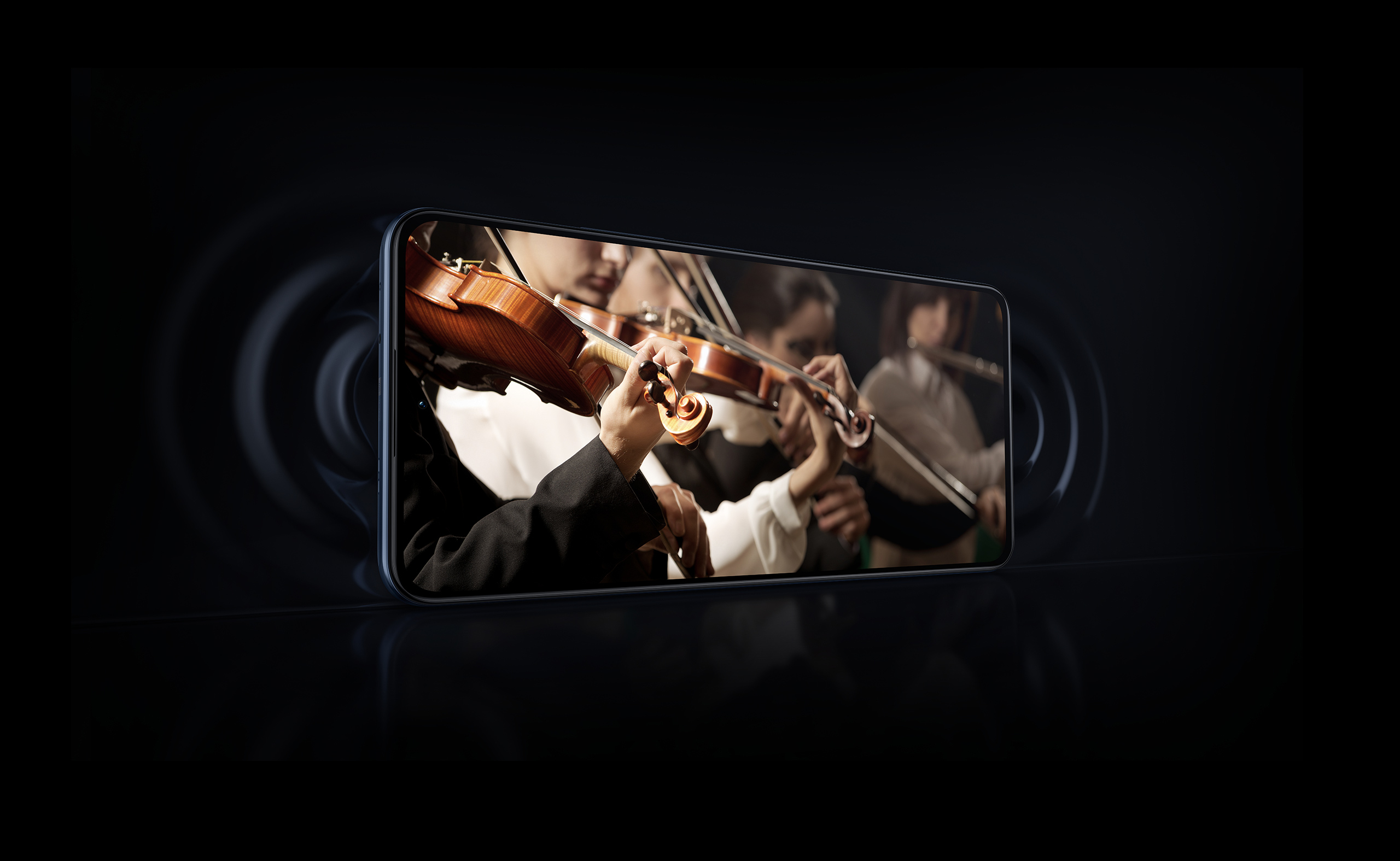 Dolby Stereo Dual Speakers
Immersive sound, like being there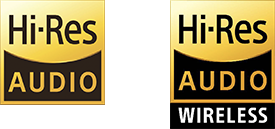 Hi-Res Double Gold Certification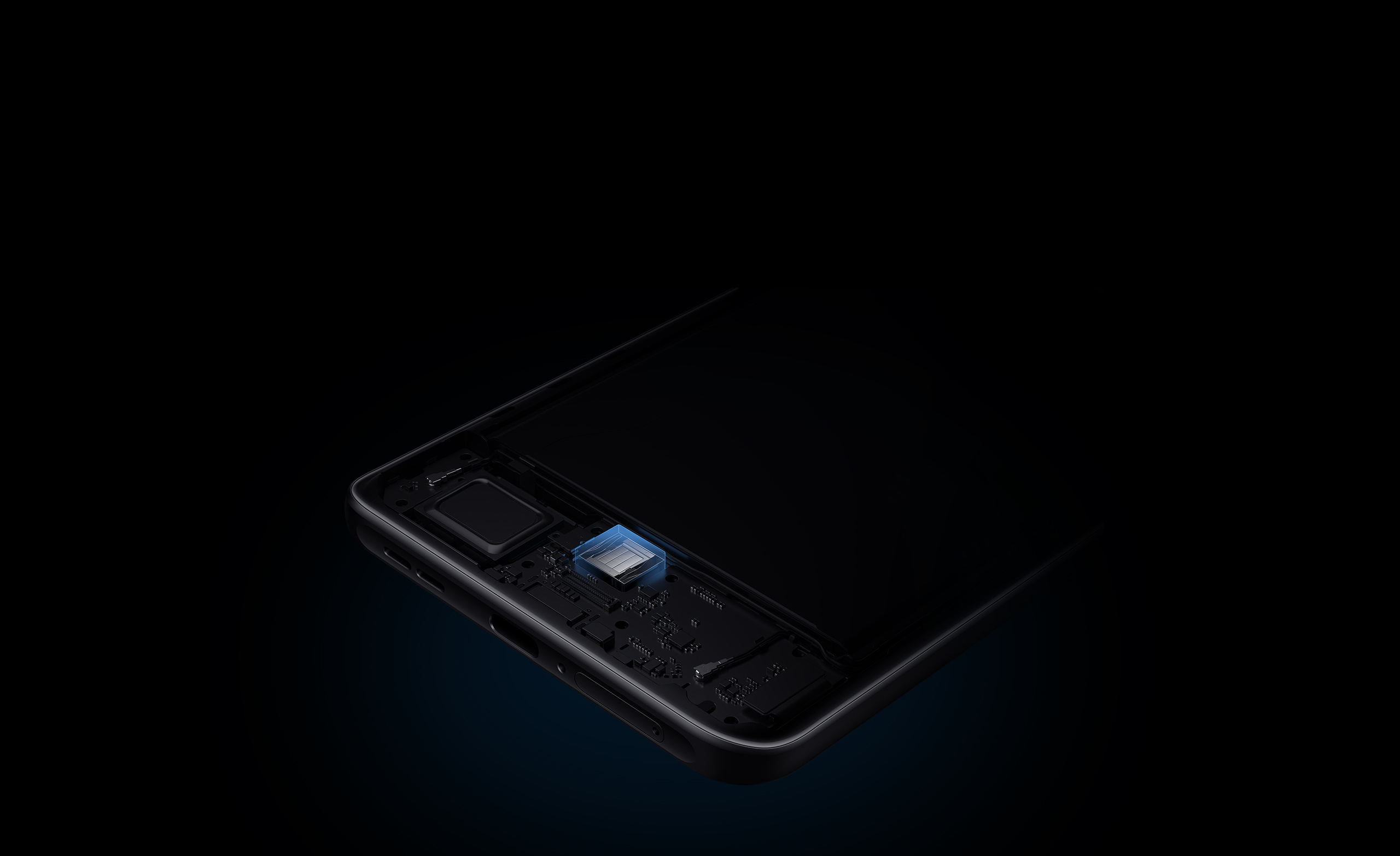 X-axis linear motor
Bring high-quality vibration to the game

Multifunction NFC 3.0
Support full sector simulation,
covering more card types
Bluetooth 5.3
Support LC3 audio encoding,
low latency and low power consumption, better sound quality
IP53 waterproof and dustproof
The whole machine has a nano-life anti-splash coating, and you
bring your own "raincoat" every day

MIUI 13
Sensory, interaction, privacy,
considerate in all aspects

Beidou + GPS Navigation
Support Beidou B1C,
more accurate positioning and navigation technology

Infrared remote control
The phone is the remote
Length: 163.1mm
Width: 76.15mm
Thickness: 8.48mm
Weight: 201g
*The above data is the test data of Xiaomi laboratory, and the actual results may be slightly different depending on the different measurement methods in the industry.
Dimensity 9000
Process: TSMC 4nm CPU Architecture: Cortex-X2 + Cortex-A710 + Cortex - A510 ,
the highest frequency can reach 3.05GHz processor)


12GB + 512GB up to optional
Memory: 8GB / 12GB
LPDDR5 high-speed memory (6400Mbps)
Storage: 128GB / 256GB / 512GB
UFS 3.1 high-speed storage
* The actual available capacity will be reduced and vary due to many factors: due to the operating system running occupied part of the memory (RAM), the actual available space is less than the marked memory capacity; due to the installation of the operating system and pre-installed programs occupy part of the storage (ROM) ), the actual available storage space is less than the identified storage capacity.
OLED flexible straight screen
Size: 6.67 inches
Resolution: 3200*1440 (2K)
Contrast: 5,000,000:1
Display Frame Rate: Up to 120Hz
Touch Sampling Rate: Up to 480Hz
DisplayMate A+|16,000-level automatic brightness adjustment丨Primary color screen|8bit| DCI-P3|HDR10/10+ Video|Eye Protection Mode|Sunshine Screen|Dolby Vision
Corning® Gorilla® Glass Victus™
Rear 100 million pixel triple camera
100 million pixel ultra-clear main camera: S5KHM2 | 1/1.52″ sensor | 6P lens | 2.1μm fusion pixels | OIS optical image stabilization
8-megapixel ultra-wide-angle lens: 119° FOV
2 megapixel macro lens
Flicker Sensor
Super Night Scene|Cine Mode|Cine Filters|Super Image Stabilization|Focus Peaking|Exposure Feedback|Voice Control Photography|Timer Continuous Shooting|Magic Clone Exposure|Voice to Subtitles|Dynamic Photo|VLOG|AI Watermark|AI Camera|Portrait Beauty|Video Beauty|Kaleidoscope|Professional RAW Format|Video Marker|Video Blur
| | |
| --- | --- |
| 4K video capture: | 30fps |
| 1080p video capture: | 30/60fps |
| 1080p slow motion video capture: | 120fps |
| 720p video capture: | 30fps |
| 720p slow motion video capture: | 120/240/960fps |
Front 20 million Sony IMX596 HD camera
Screen fill light|Volume button countdown photo|Super night scene|Voice control photo|Timed continuous shooting|Mengpai 3.0|Front and back dual scenes|Time-lapse photography|Voice to subtitles|Dynamic photos|AI watermarking|Portrait beauty|Video beauty|Kaleidoscope |Video Tag
| | |
| --- | --- |
| 1080p video capture: | 30fps |
| 720p video capture: | 30fps |
| 720p 1080P slow motion video capture: | 120fps |
5000mAh (typ)
built-in lithium-ion polymer battery, non-removable
MTW multi-pole ear single cell

120W wired fast charging
Mobile phone supports QC3+ / PD2.0 / PD3.0 fast charging protocol
USB Type-C double-sided charging interface
Standard 120W charging device, compatible with PD charging protocol
5G Dual SIM | Full Netcom 7.0
Support dual Nano-SIM card slots, the primary and secondary cards are not limited to operators, and can be 5G networked ①Support
China Mobile/Unicom/Telecom 5G/4G/3G/2G ②Support
dual-card VoLTE HD voice③
Note ①: Whether to support 5G depends on the local operator network; when using two telecom cards, the secondary card can only be registered with the telecom VoLTE network, if the secondary card or the local network does not support telecom VoLTE services, it cannot be used;
Note ②: Not supported TD-SCDMA system (Mobile 3G);
Note ③: VoLTE services of China Mobile/Unicom/Telecom are supported, and the actual usage depends on the operator's local network and service deployment.
Supported frequency bands
5G: n1/ n3/ n5/ n8/ n28a/ n38/ n40/ n41/ n77/ n78
Note: Actual network and frequency band usage depends on local operator deployment. n28A (Tx: 703-733MHz, Rx: 758-788MHz)
4G: FDD-LTE: B1/ B2/ B3/ B4/ B5/ B7/ B8/ B18/ B19/ B26
TDD-LTE: B34/ B38/ B39/ B40/ B41/ B42
Note: LTE B41 (2496-2690 194MHz);
3G: WCDMA: B1/ B2/ B4/ B5/ B6/ B8/ B19; CDMA EVDO : BC0
2G: GSM: B2/ B3/ B5/ B8 ; CDMA 1X : BC0
supports 4x4 MIMO antenna technology|HPUE|HO RxD
WLAN protocol: WiFi 6 (160MHz), WiFi 5, WiFi 4 and 802.11a/b/g
WLAN frequency: 2.4G WiFi | 5G WiFi
supports 2x2 MIMO, WiFi Direct, Miracast
Bluetooth Bluetooth 5.3
supports AAC / LDAC / LHDC / LC3
Navigation and positioning
Beidou: B1I+B1C+B2a|GPS: L1+L5|Galileo: E1+E5a
GLONASS: G1|QZSS: L1+L5|NavIC: L5|AGNSS: A-GPS,A-BDS
data network positioning|WiFi network positioning| sensor-assisted positioning
Stereo dual speakers

MP3, FLAC, APE, AAC, OGG, WAV, AMR, AWB
Hi-Res Audio certified | Hi-Res Wireless certified | Dolby

Atmos MP4, MKV, AVI, WMV, WEBM, 3GP, ASF playback supports HDR10 /10+ videos
Ultrasonic Distance Sensor | 360° Ambient Light Sensor | Acceleration Sensor | Ambient Color Temperature Sensor | Electronic Compass | Gyroscope | Infrared Remote Control
After the Tianxing Finance·Wallet App is opened, you can use functions such as transportation card, Mi Pay, door card, and car key* by double-clicking the power button.

Transportation Cards: Support 300+ cities, support 40+ bus cards to migrate from old phone to new phone for free.
(Cities supported by transportation cards vary due to technical conditions, cities, etc., and the actual situation shall prevail; the availability of card terminals and ride discounts are subject to the release of the local government and operating companies.)

Mi Pay: Support online APP payment, online payment Swipe card, UnionPay QR code payment, UnionPay label tap payment.

Door card: physical door card, smart door lock, community door card, custom blank card. (Only can simulate door cards with a frequency band of 13.56MHz, bank cards with door card functions and door cards with stored value consumption, bus consumption and other functions, even if the simulation is successful, these cards do not have functions such as banking and public transportation)

Specific support The number of cities, city names, banks, cards, car key partner models, etc., are subject to the actual situation. For more information, please pay attention to the official WeChat account of "Sky Star Financial Wallet", or refer to (https://www.mipay.com)
Mobile phone host | 120W charger | data cable | mobile phone protective case | factory film (covered on the screen) | pin |
* This list is only for the packaging of the whole machine. According to different sales packages, the accessories packages provided outside the whole machine packaging are slightly different, which is subject to the user's choice at the time of purchase.
Special Note:
1. In terms of memory and capacity, the actual available capacity will be reduced and different due to many factors: because the operating system occupies part of the memory (RAM), the actual available space is less than the marked memory capacity; due to the installation of the operating system and pre-installed programs Occupies part of the storage (ROM), and the actual available storage space is less than the identification storage capacity.
2. The screen diagrams and product description display diagrams provided on this website are all reference diagrams, and the actual situation shall prevail in kind.
3. Product pictures, model, data, function, performance, specifications, user interface and other product information are for reference only. Redmi may improve the above content. For specific information, please refer to the actual product and product manual.
4. Unless otherwise specified, the product site provides data for our laboratory data, design technical parameters and suppliers. The actual situation of the data on the whole site may vary slightly depending on the test software version, specific test environment and specific version. The structural pictures displayed on the whole site are all functional schematic diagrams, not the absolute actual structure, and the actual object shall prevail.

No customer reviews for the moment.
Questions
(0)
No customer questions for the moment.
Only registered user can ask a question.
Login