Xiaomi Redmi K40 (5G) 6GB+128GB White
| | |
| --- | --- |
| Location: | Asia |
| Possibility to return: | Yes, within 14 days to warehouse in USA / UK or EU |
| Length of warranty | 12 months |
| Warranty Extension: | At promotional terms, up to 24 months (during checkout) |
| Dual Sim | Yes |
| 5G | Yes |
| Rom: | Global (Multilanguage + Google Apps) applied over original |
| Processing time for warranty service from | 6 weeks |
| Processing time for warranty repair to | 12 weeks |
Other variants / accessories
Unavailable - order on demand
Available delivery options:
Keep track of the price drops on this item. Simply enter your email here and we will send you an email alert.
Invalid email
Watch it
You will get PEN 10.65 in reward when purchase 1 of this product. The reward can be used to pay for your next orders, or converted into voucher code.
Frequently Asked Questions
Welcome to Bludiode.com
We are mobile electronics marketplace seller since 2014, we offer mostly smartphones, tablets and accessories. Our customers have right to return product locally (USA, UK, EU) and execute warranty up to 24 months. All products sold on our website are coming straight from the producers, are genuine and they are subject to the warranty. To learn more click "About us" in the website footer.
Check also these products available at local stock:
A bit ruthless true flagship
In front of you is Redmi
's new year masterpiece, which will bring a new standard for flagship mobile phones to 2021.
The performance is a bit tough, equipped with the flagship Snapdragon 870 of the year, the
screen is a bit tough, equipped with a new generation of E4 flagship straight screen, the
gaming experience is a bit tough, the gaming-grade high-brush super touch,
design, battery life, quality, and more aspects are a tough role .
Real flagship, hard core, just for your desperate love.

Compared with the previous generation of mobile phones, the CPU performance is increased by 75%, the rendering speed is increased to 200%+, and the comprehensive running score is increased to 200%*! Behind the amazing improvement, the power consumption has been greatly reduced, allowing you to take the lead in the game whether it is shooting or big moves.
Memory + flash memory
LPDDR5 high-speed running
UFS 3.1 second-speed loading
It allows the loading of large games to be completed almost instantaneously. This kind of speed is due to the high bandwidth and large storage and the blessing of ultra-fast flash memory, even under multi-tasking, it is even more powerful.
WiFi 6 fast network
Wi-Fi for 5G, instant game online, great drama
A new generation of WiFi protocol, combined with Multilink multi-network parallel connection, allows WiFi / 5G / 4G multi-networks to automatically switch with ultra-low latency, and the network is stable and online throughout the game.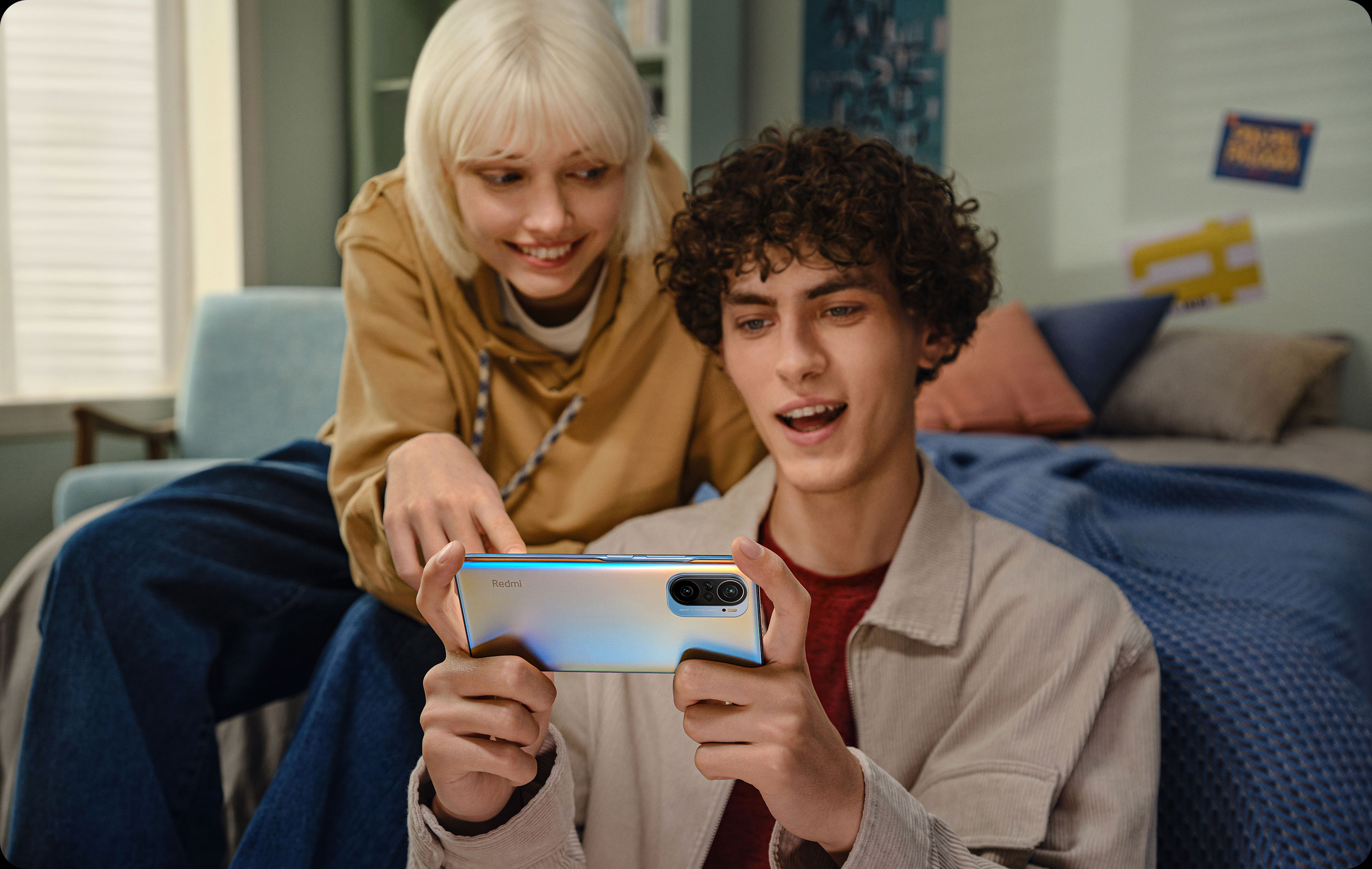 Equipped with a brand new screen that surpasses the previous Redmi flagship, a new generation of E4 luminous material, primary color screen, True Tone high-end adjustment technology, and 2.76mm ultra-small holes, this screen completely refreshes the screen experience.
Same screen as K40 Pro
Next-generation screen technology

Every eye of the E4 AMOLED screen is quite dazzling
Unlike the conventional flagship equipped with E3, the K40 uses a new generation of E4 material. The new luminous material determines a higher screen quality. At the same time, better pixel arrangement, higher brightness and better picture quality make everything you see pleasing to the eye.
Ultra-small form
2.76mm pinhole screen,
it may be the smallest hole in the world
The smaller middle hole is less obstructed, which is more friendly to the game experience and makes the field of view more pure.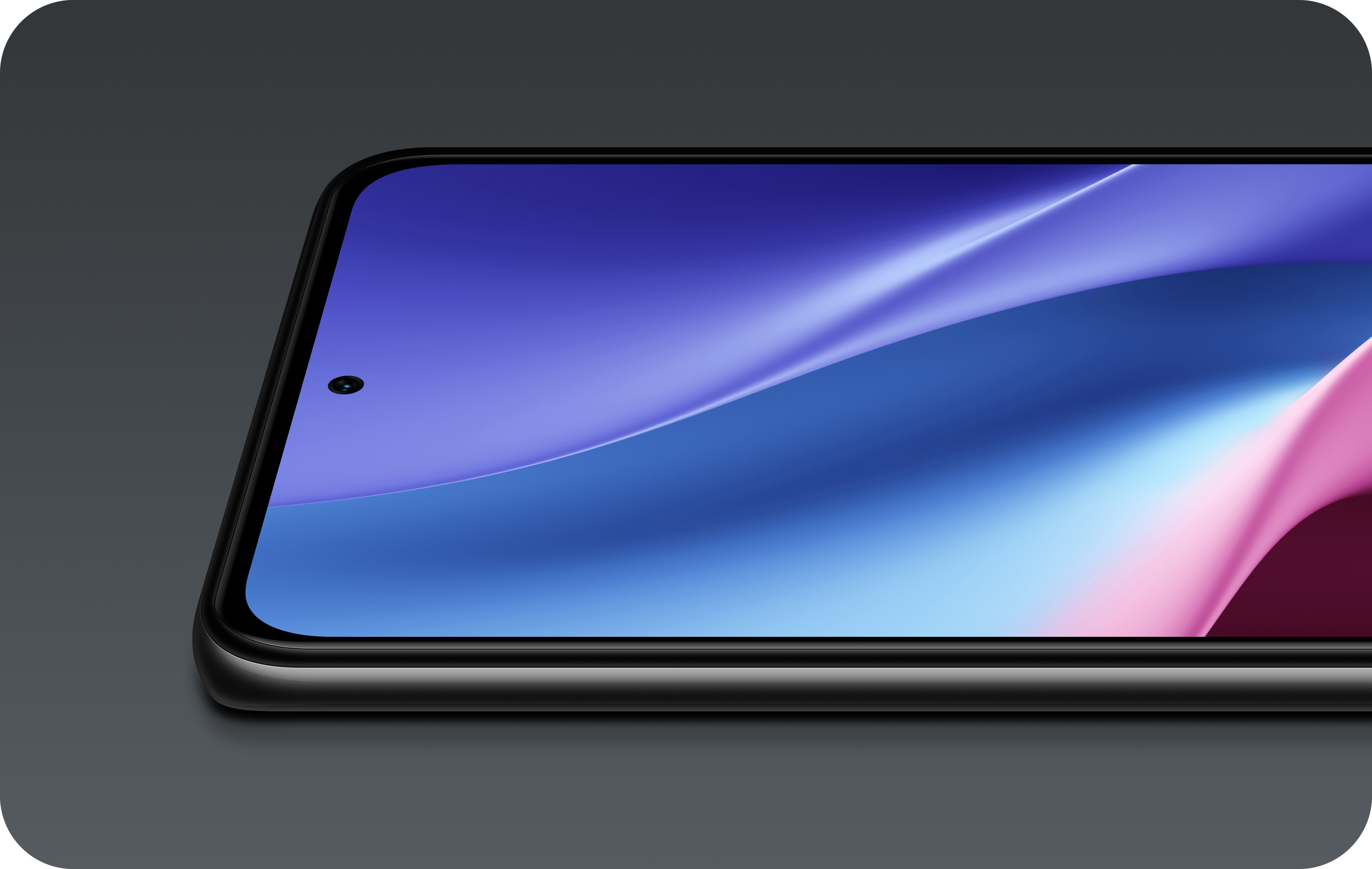 Professional primary color screen
Designer color grade quasi-
energy and professional display
under a high

Professional color standard
professional monitor is Delta E <2

The screen color standard
JNCD = 1 is the smallest unit for human eyes to distinguish colors
True color display
True Tone Ambient Color Temperature The
cold light and warm light of the screen
conform to your ambient light
This technology allows the same screen content to automatically warm up under warm light and automatically cool down under cold light. The screen can change with the color temperature of the light, making it comfortable for the eyes even if it is viewed for a long time.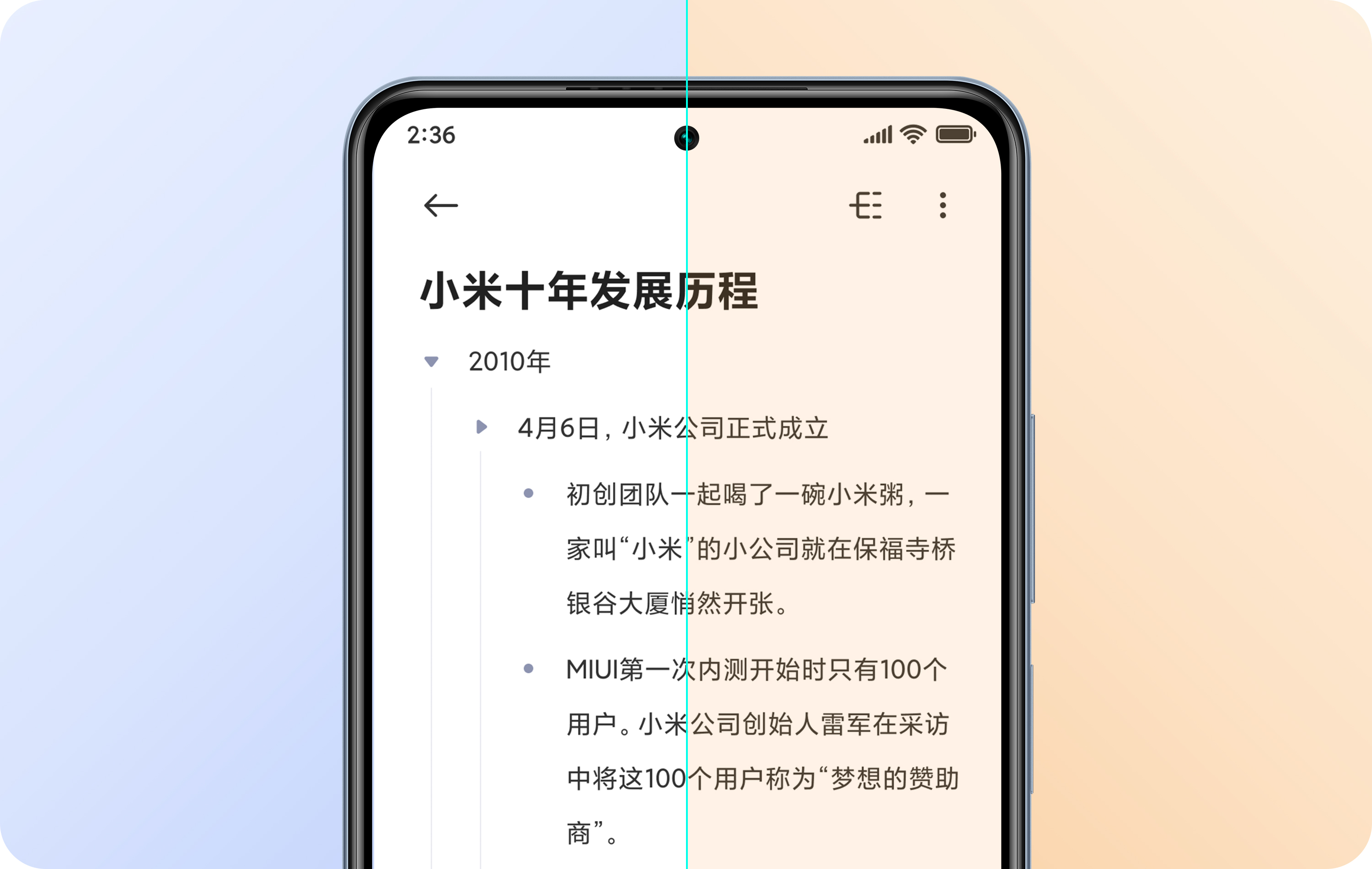 Cold light environment
The color temperature of the screen becomes cool
Warm light environment
The color temperature of the screen becomes warm
Front and rear double light perception
8192 levels of brightness adjustment in the
sun, super clear
, very comfortable at night
The front and rear dual light sensor elements can sensitively capture the changes of the light source in both directions, so that it can smoothly modulate the brightness to you whether you are in strong light or dark light.
Sunshine screen 3.0

See more clearly under strong light

Luminous screen

Not glaring at night

360° super light perception

Accurately capture ambient light

SGS Eye Care Certification

Blue light is greatly reduced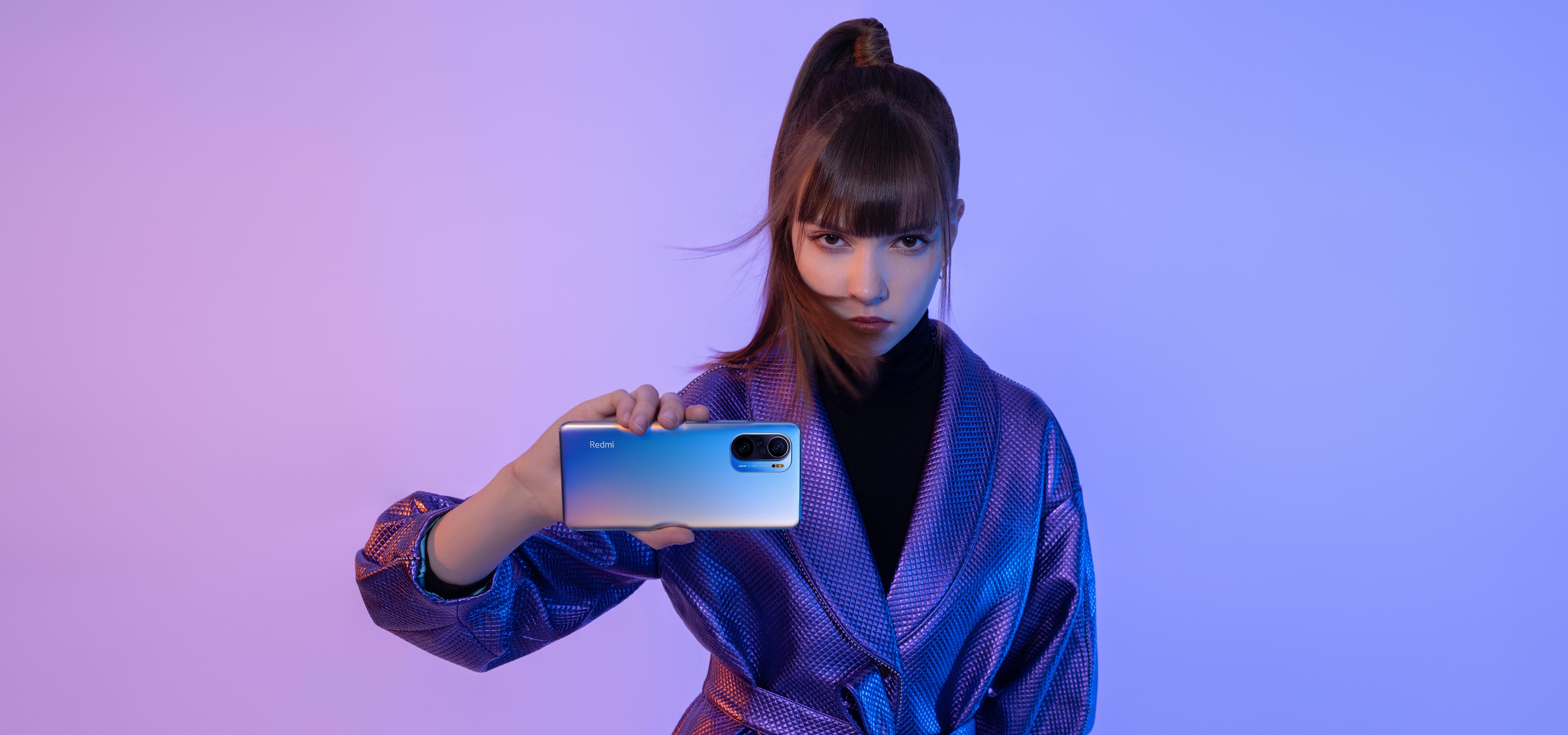 Game control optimization
360Hz three-finger touch control
, fire a shot first
E-sports-level touch sampling rate, optimized for FPS first-person shooters, three-finger simultaneous high touch, shooting fast and accurate.

The picture is for illustration only
Super resolution touch*
Drag casting is more accurate, and shooting is fast and steady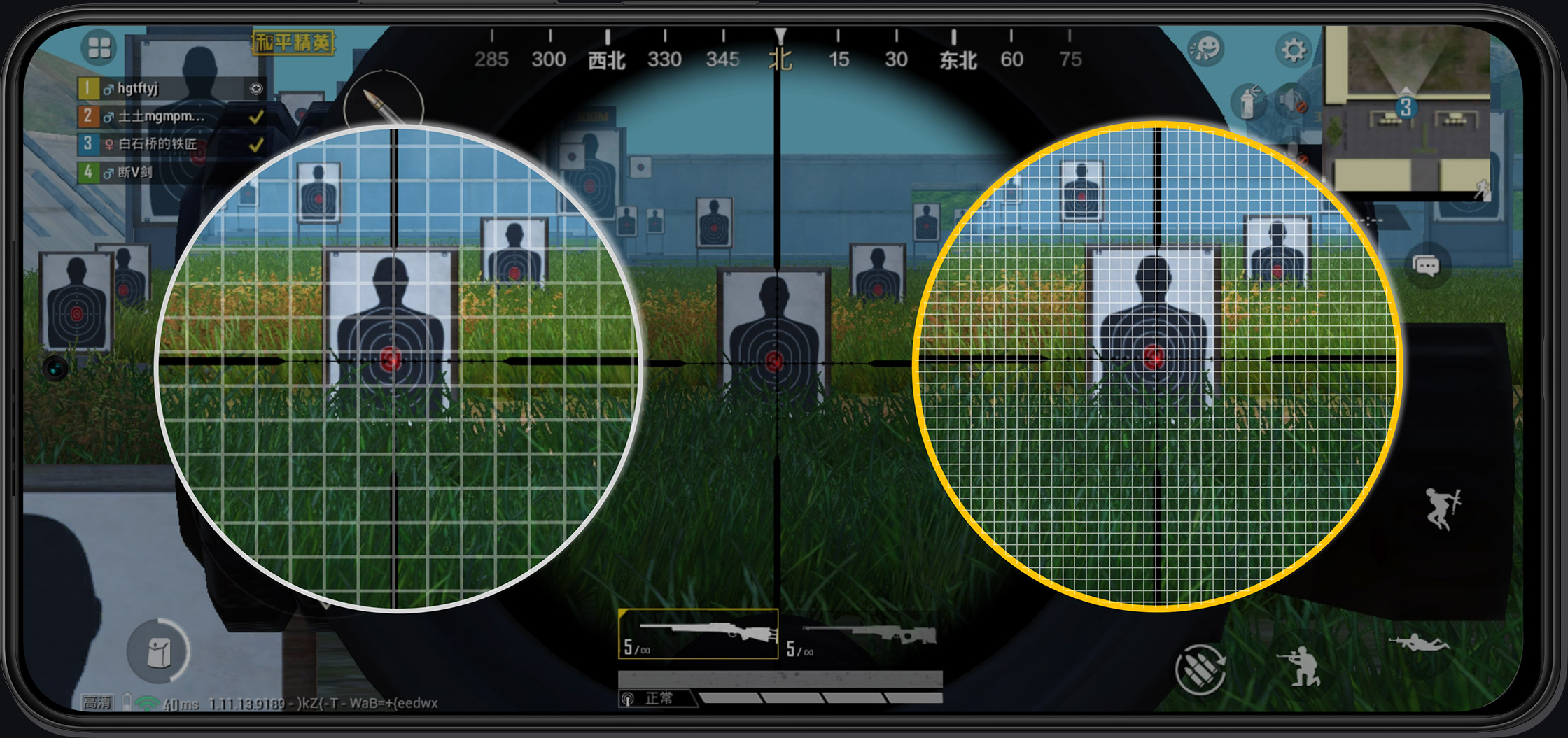 120Hz high refresh rate
Delicate look and feel, smooth operation
X axis linear motor
Vibration feedback is real and rich
Game sound quality grand slam
Dolby Atmos
*
High-end immersive sound experience
It can construct the spatial sense of the sound for you, even the sound is very clear from far to near.
High-resolution audio certification

High-resolution wireless audio certification

Stereo dual speakers

Immersive external sound experience

Game Tuner

Professional-level gaming performance tuning
like PC graphics card customization parameters
A true flagship requires strong performance and a thin body. This problem was achieved through multiple internal structural adjustments. In the end, the K40 not only achieved a thin body of 7.8mm, but also installed a large 4520mAh battery. The feat may be unique in 2021.
Illusion
Bright black
Haruyuki
Large 4520mAh battery has
enough power, enough for a good show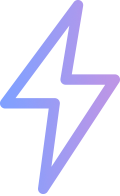 33W full blood fast charge
Charge to 100%* in 52 minutes, comparable to traditional 55W fast charge

Take a side fingerprint to wake up health treasure* It's so
convenient to wake up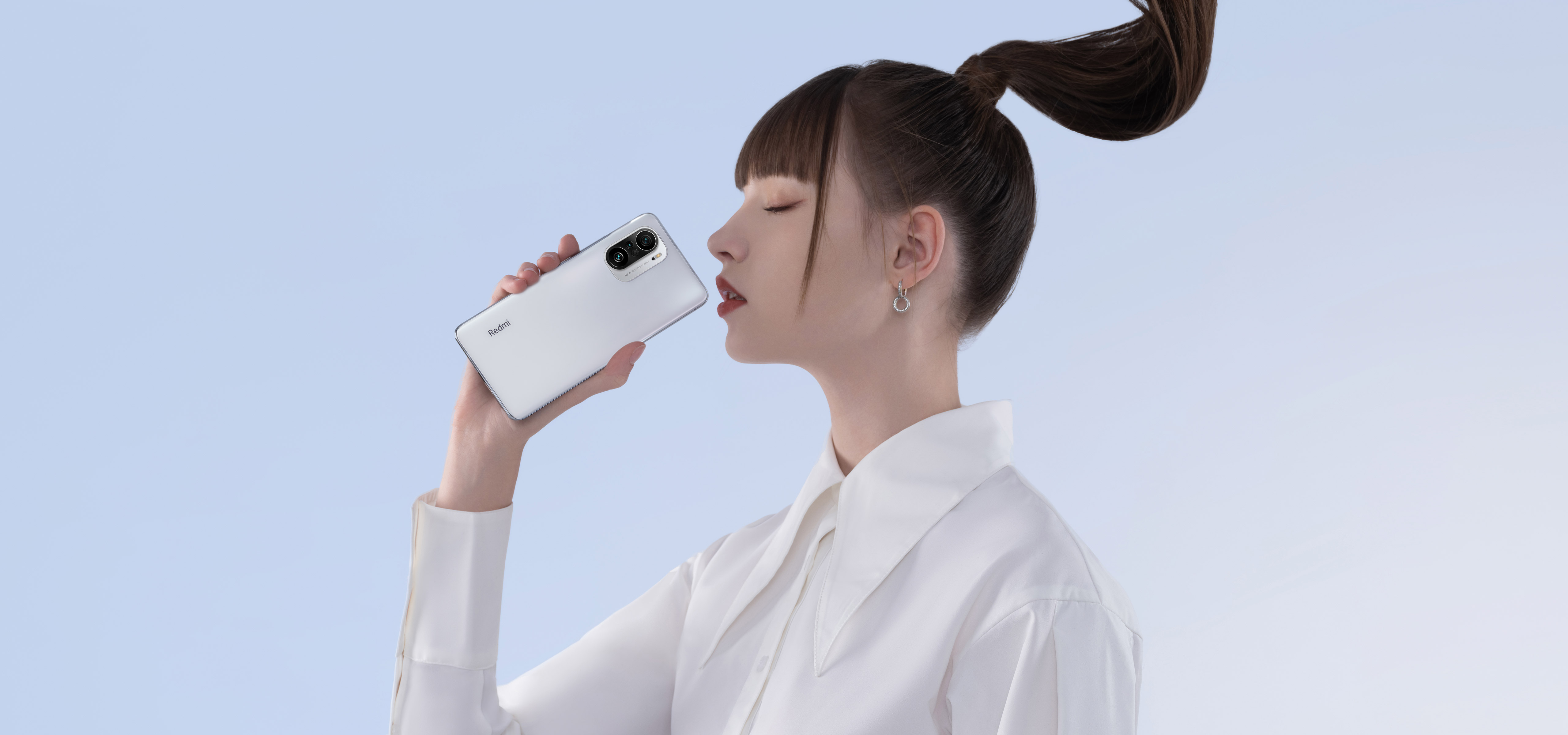 Ultra-clear main camera

48 million

Ultra wide-angle lens

800w

Telephoto macro lens

5000000
Ultra-clear main camera
See the world and still love it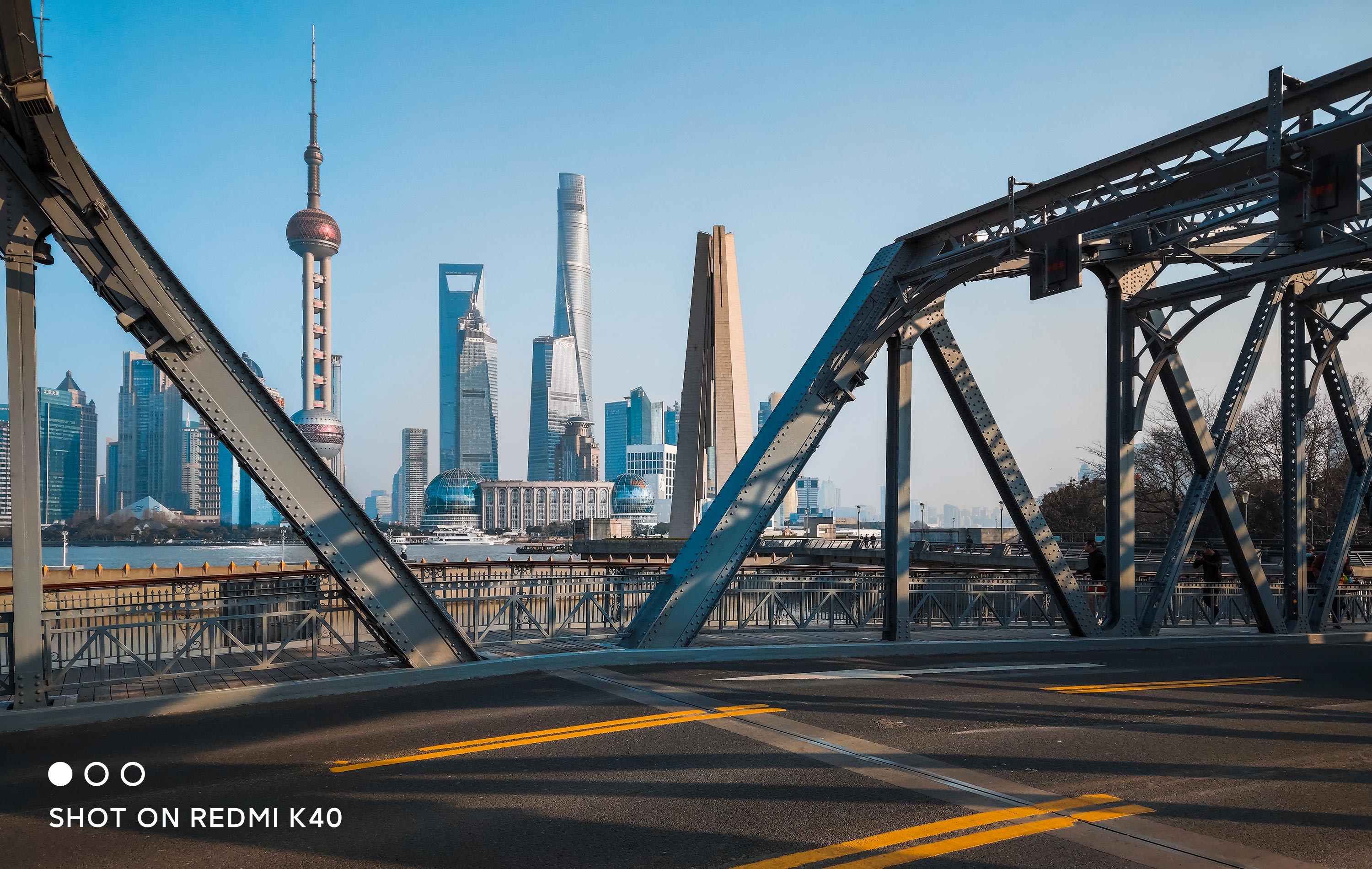 Ultra-clear main camera
Portrait mode
Ultra wide angle
Telephoto macro time-lapse photography
Bring the camera closer to close to them wonderful landscape, "microscopic" is easy to see
Shooting at a super close distance of 3-7 cm, insects can be transformed into giant beasts, and water droplets can also be vast. Just a single shot can open up a wonderful new world.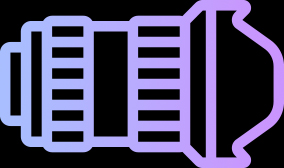 Super night scene mode
night photographer, now in place
Thanks to the four-in-one 1.6μm fusion of large pixels and the super night scene algorithm, shooting in low light, whether it is video or taking photos, can brighten the picture while retaining more details, giving more possibilities at night.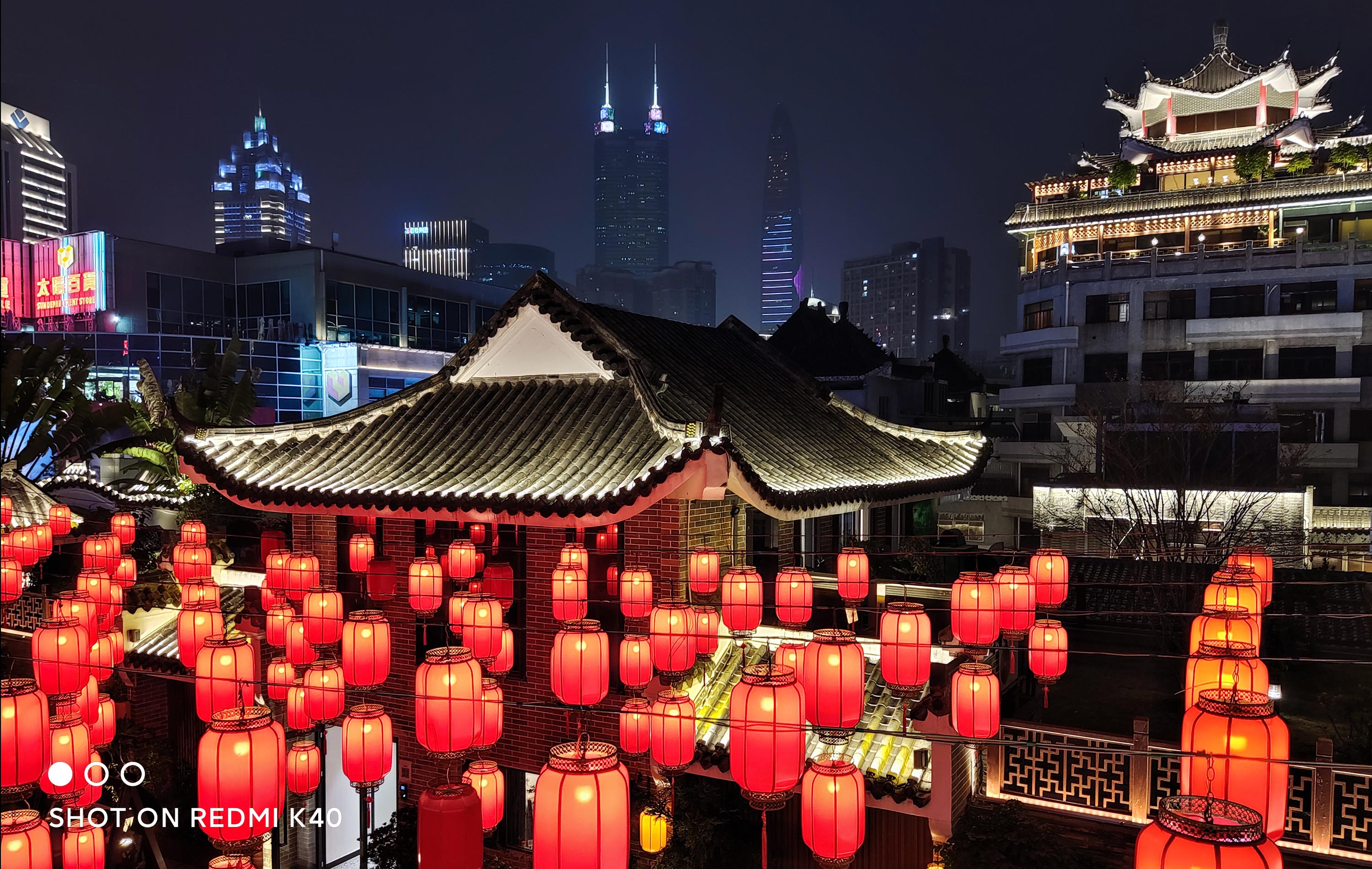 Look at the front 20 million AI beauty , you are so beautiful
Let you fully show the natural beauty, a little super-real facial three-dimensional adjustment, plus the help of plain and micro-beauty makeup, and a new hairline filling, see, your beauty is so pure and natural.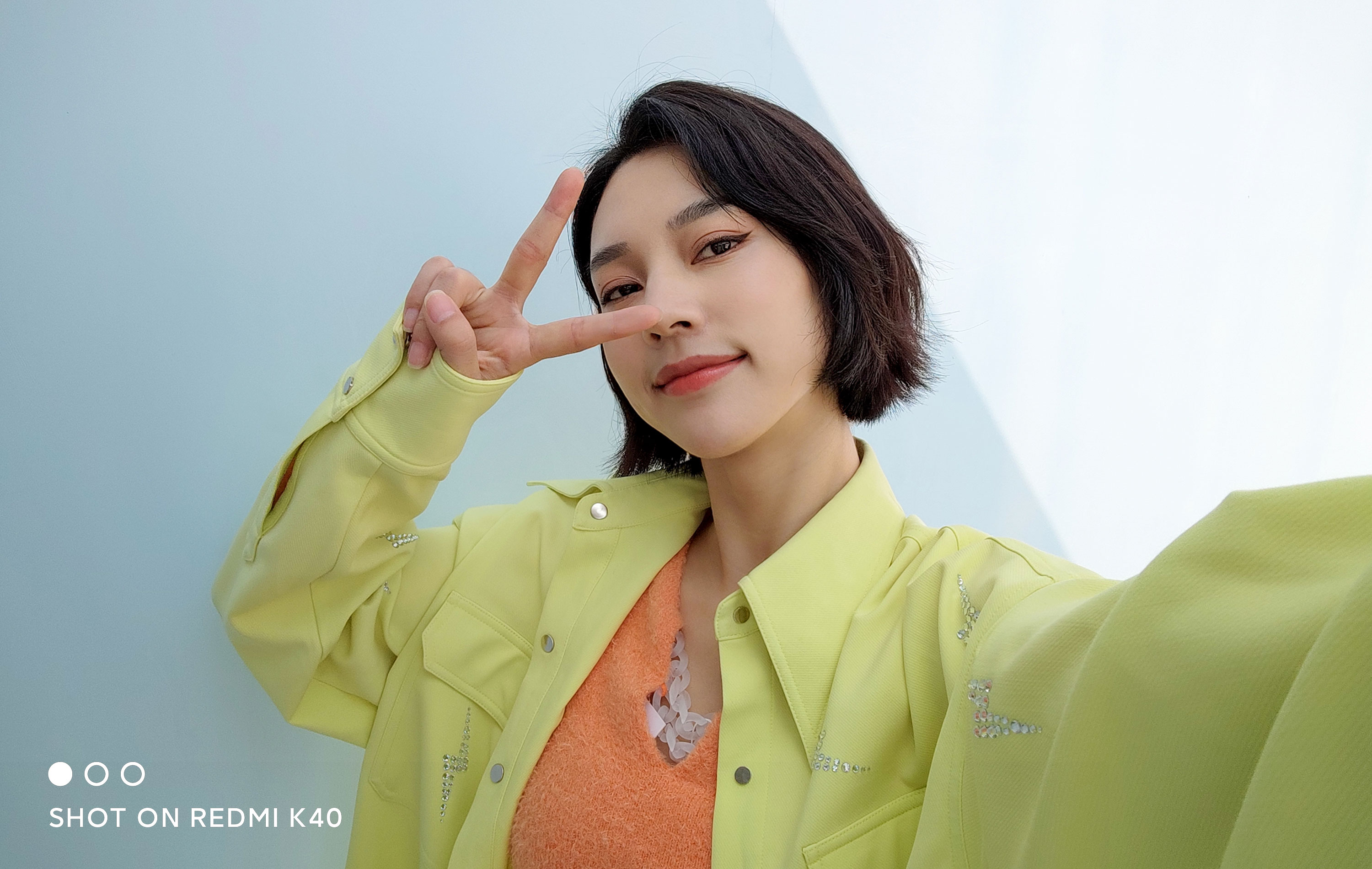 Computational photography of
your director's masterpiece,
start shooting at any time.
AI magic change
Sunny, rainy, rainbow, sunset, the sky can change with your mood, static pictures can also be upgraded with one-click dynamic video.
Freeze-frame clone
Take a rivalry with yourself and help you easily become a VLOG god in your circle of friends.
Time stands still
In a complex world, if you steal a moment of stillness, what kind of creativity can you play?
8 movie filters

Master movie tones
can be obtained with one click

Movie frame

2.39:1 wide-format
film texture

Video tag

It is
more convenient to mark key positions and edit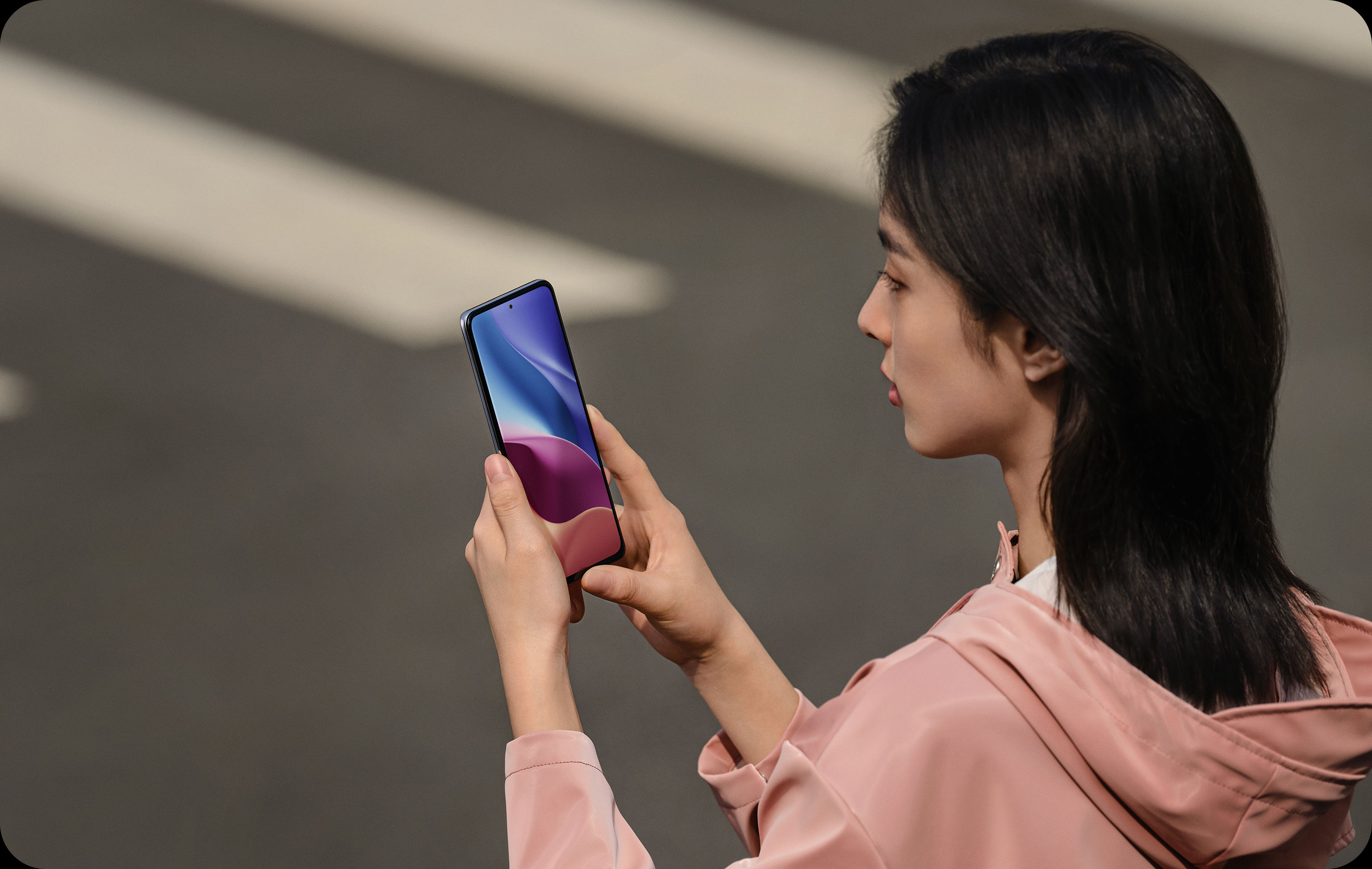 scratch proof
Corning's fifth-generation Gorilla Glass is
scratch-resistant and wear-resistant
, and it is durable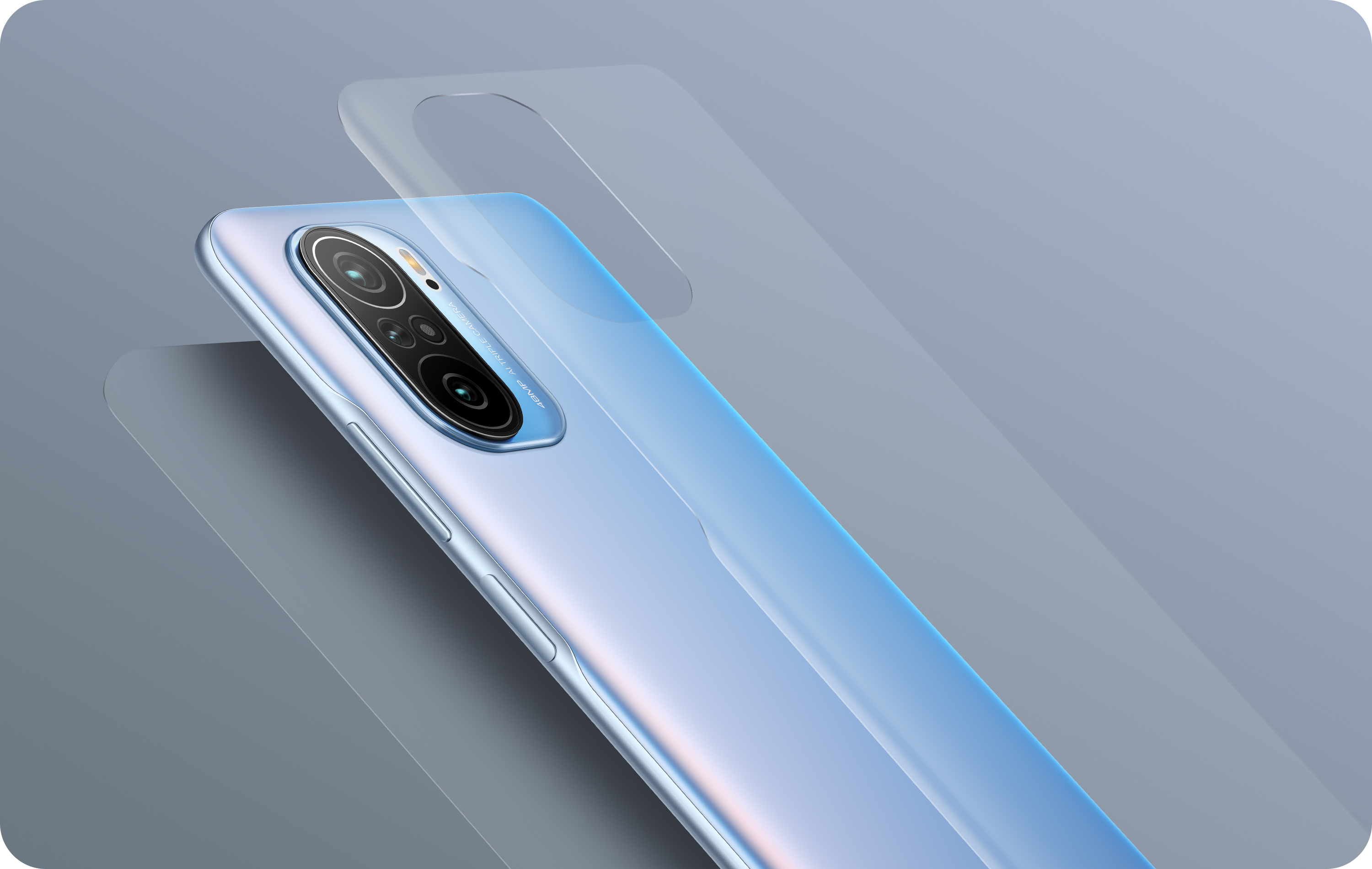 Redmi is a technology brand for young people under the Xiaomi Group. It aims to create high-quality mobile phones and smart hardware products with flagship experience and beyond expectations for young people around the world. Adhere to the brand concept of "desperate love" and stand with young people all over the world. Wang Yibo, who has the same passion, is the global spokesperson for the Redmi mobile phone brand.

Annual flagship Snapdragon 870
Samsung E4 AMOLED high-brush straight screen
LPDDR5 | UFS3.1 | WiFi6
48 million high-definition camera
7.8mm thin design
4520mAh large battery
Dolby Atmos | dual stereo speakers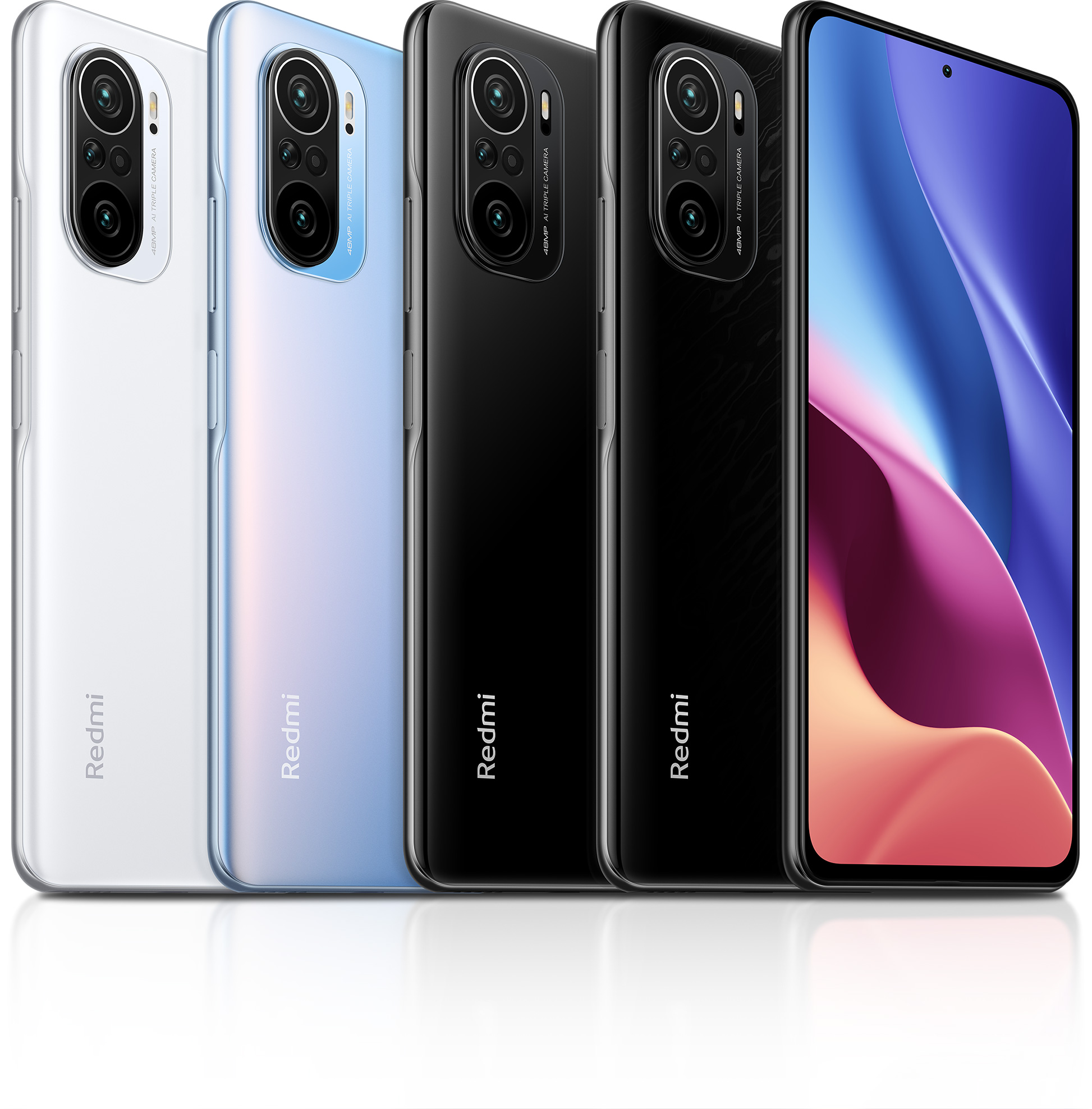 Length: 163.7mm
Width : 76.4mm
Thickness: 7.8mm
Weight: 196g
*The above data is the test data of one meter laboratory. The actual results may vary slightly according to different measurement methods in the industry.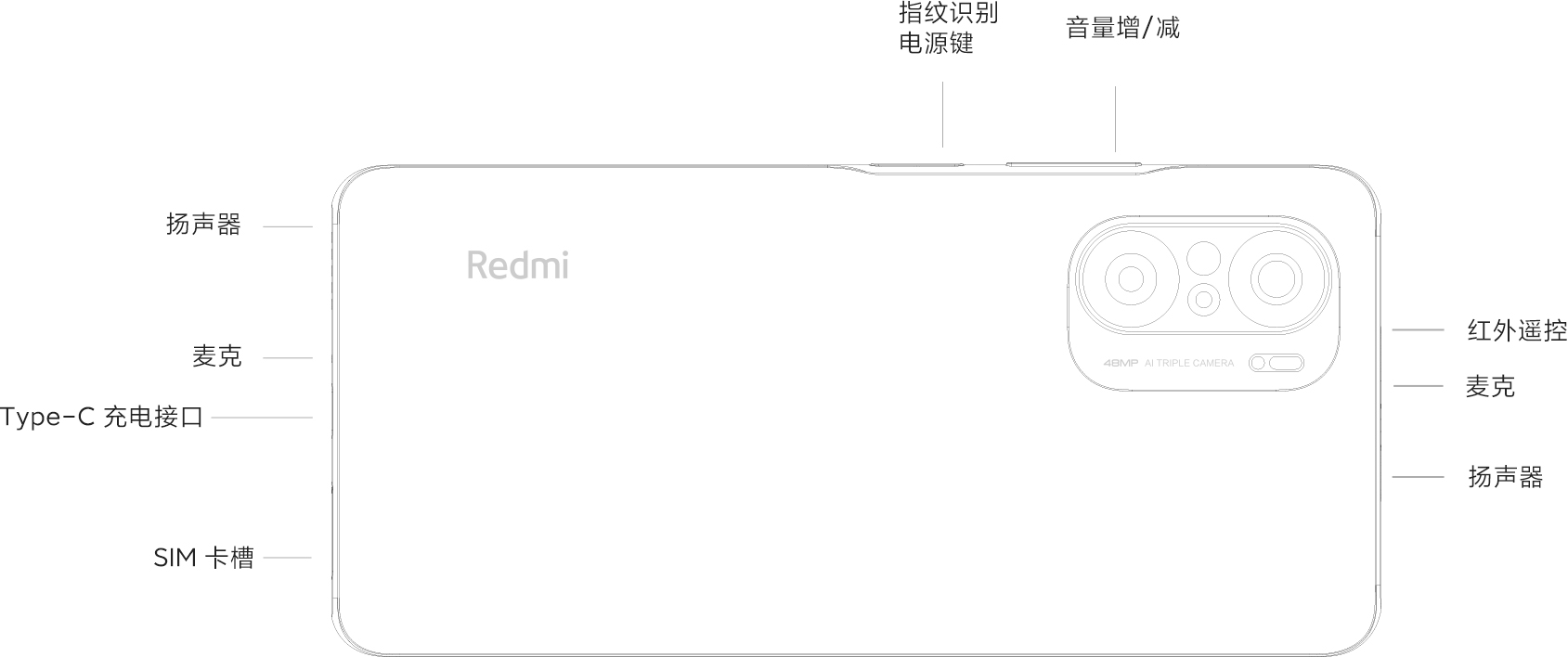 Qualcomm Snapdragon 870
CPU architecture process: Kyro585 architecture, 7nm process
CPU frequency: eight-core processor, large-core A77, the highest frequency is 3.2GHz
GPU: Adreno 650 graphics processor
12GB + 256GB up to optional
Operating memory: 6GB/8GB/12GB
LPDDR5 high-speed memory.
Body storage: 128GB/256GB
UFS3.1 high-speed storage
*The actual usable capacity will be reduced and different due to many factors: because the operating system occupies part of the memory (RAM), the actual usable space is less than the identified memory capacity; because the operating system and pre-installed programs occupy part of the flash memory (ROM) ), the actual available storage space is less than the marked flash memory capacity.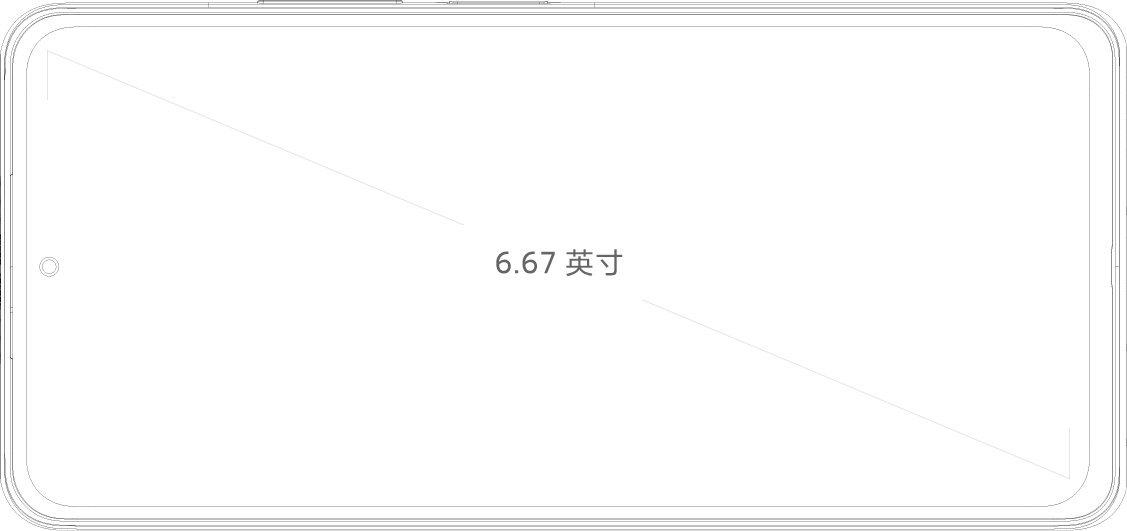 120Hz E4 AMOLED high-refresh rate straight screen
Size: 6.67 inches
Screen opening: 2.76mm
Screen resolution: 2400 X 1080 FHD+
Display frame rate: 120Hz refresh rate
Touch sampling rate: 360Hz
Contrast ratio: 5,000,000:1
Peak brightness: 1300nit
Global brightness: 900nit
primary color screen丨8bit丨MEMC frame rate compensation Shu Shu sun screen reading mode eye Shu HDR10 +
Corning ®️ 5th generation gorilla ®️ glass
Rear camera
48 million super clear main camera
IMX582, 1/2" sensor, f/1.79 large aperture
119° ultra-wide-angle lens
8 million pixels, AI distortion correction algorithm
Telephoto macro lens
5 million pixels, equivalent to 50mm focal length
Rear camera support
48 million super clear丨AI magic clone丨front and rear dual scenes丨AI magic kaleidoscope | AI camera丨super night scene丨document mode丨movie lens丨ID card photocopying mode丨cute shooting丨post-beauty-plastic丨VLOG video丨AI blockbuster Video丨Time-lapse photography丨Film filters丨Voice subtitles|Video beauty丨Video anti-shake丨960fps slow motion shooting丨Macro video shooting丨Short video recording丨Portrait mode background blur丨Professional mode丨Dynamic photos丨Timed continuous shooting丨Voice control photo丨Countdown photo丨Level meter丨Reference line
Rear video shooting frame rate
| | |
| --- | --- |
| 4K video recording: | 30fps |
| 1080P video shooting: | 30fps/60fps |
| 720P video recording: | 30fps |
Slow motion shooting frame rate
| | |
| --- | --- |
| 1080P video shooting: | 120FPS, 240FPS, 960FPS |
| 720P video recording: | 120FPS, 240FPS, 960FPS |
Front camera
Front 20 million AI beauty
Front camera support
AI Camera丨Front and Rear Dual Views| Voice Subtitles|Voice Control Photography丨Moe Shooting丨Movie Filters丨Video Beautification丨Movie Lens丨Front Slow Motion丨Portrait Mode|3D ​​Beauty Beautification|Front Panorama丨Front Night Scene|Dynamic Photo丨Timed continuous shooting丨Photo full-screen frame丨Gesture photo丨Front screen fill light丨Countdown photo丨AI smart beauty丨Movie light effects | AI separation of people and scenes
Front video shooting frame rate
| | |
| --- | --- |
| 1080p video recording: | 30fps |
| 720p video recording: | 30fps |
Slow motion shooting frame rate
| | |
| --- | --- |
| 720p slow motion video shooting: | 120fps |
4520mAh (typ)
built-in lithium-ion polymer battery, non-removable
USB Type-C charging interface,
mobile phone supports QC3 + / PD3.0 fast charging protocol,
standard 33W charger
SA/NSA Dual Mode | Dual SIM | Full Netcom 6.0
Any support dual card operators, can use the main card 5G, Vice card 4G network ① in
dual Nano-SIM card slot (double-sided SIM card slot)
supports Mobile / Unicom / Telecom 5G / 4G / 3G / 2G②
support 5G dual-mode SA/NSA (Sub-6G) ③Support
dual-SIM VoLTE HD voice ④
Note①: Whether to support 5G depends on the local operator's network; when using two telecom cards, the secondary card can only register on the telecom VoLTE network, if the secondary card or the local network does not support the telecom VoLTE service, it cannot be used;
Note②: not supported TD-SCDMA standard (mobile 3G);
Note ③: Whether to support SA/NSA depends on the local operator's network and service deployment;
Note ④: Support for VoLTE services of China Mobile, China Unicom, and China Telecom. The actual usage depends on the operator's local network and Business deployment;
Support frequency band
5G: n1 / n3 / n28A / n41 / n77 / n78①
4G: FDD-LTE: B1 / B2 / B3 / B4 / B5 / B7 / B8 / B18 / B19 / B26 / B28A②
TDD-LTE: B34 / B38 / B39 / B40 / B41 / B42③
3G: WCDMA: B1 / B2 / B4 / B5 / B6 / B8 / B19
CDMA EVDO: BC0
2G: GSM: 850/900/1800 / 1900MHz;
CDMA 1X: BC0
Note①: The actual network and frequency band usage depends on the deployment of local operators, n1 and n3 need to be supported by the operator through software upgrades after release, n28A (TX: 703-733MHz, RX: 758-788MHz)
Note②: B28A (TX: 703-733MHz, RX: 758-788MHz) Note③
: B41 (2496-2690MHz)
Support WiFi 6
WLAN protocol: Wi-Fi 6, Wi-Fi 5, Wi-Fi 4 and 802.11a/b/g
WLAN frequency: 2.4G Wi-Fi | 5G Wi-Fi
Wi-Fi Direct, Miracast
Bluetooth: Bluetooth 5.1
supports AAC / LDAC / LHDC
Dolby Atmos certification
MP3, FLAC, APE, AAC, OGG, WAV, WMA, AMR-NB/AMR-WB

Hi-Res Audio certification| Hi-Res Audio Wireless certification| Dolby Atmos certification| Stereo dual speakers
After the Tianxing Finance·Wallet App is opened, you can use traffic card, Mi Pay, door card, eID*, electronic car key* and other functions by double-clicking the power button.
Transportation card: support more than 311 cities, support 41 kinds of bus cards* transfer card, support free old card transfer to new machine and simultaneous transfer of card balance.
(Transport card support cities due to differences in technical conditions, cities, etc., subject to actual conditions; the available range of credit card terminals and ride discounts are subject to the announcements of local governments and operating companies.)
Mi Pay: Support online payment, offline Payment, UnionPay QR code, UnionPay card payment, UnionPay one-touch payment.
Door card: door card simulation, Mijia smart door lock, virtual door card, custom blank card. (Only unencrypted door cards with a frequency band of 13.56 MHz can be simulated. Bank cards with door card functions and door cards with functions such as stored-value consumption and bus consumption cannot be simulated temporarily. Even if the simulation is successful, these cards will not be simulated. It has functions such as banking and public transportation.)
Smart card selection: Smart switch between door card and transportation card.
The specific number of cities supported, city names, banks, number of cards, eID partner hotels list, electronic car key partner models, etc.,
are subject to actual conditions.
For further information, please follow the official WeChat account of "Skystar Financial Wallet";
devices and versions supported by smart card selection, for further information: https://www.mipay.com/#/
Navigation and positioning
Beidou: B1I + B2a | GPS: L1 + L5 | Galileo: E1 + E5a
| GLONASS: G1 | QZSS: L1 + L5 | NavIC: Support
AGNSS: A-GPS, A-GLONASS, A-BDS| Data network positioning | WiFi Network positioning | sensor assisted positioning
MP4, MKV, AVI, WMV, WEBM, 3GP, ASF
support high dynamic range display when playing HDR10 video content
360° Ambient Light Sensor | Acceleration Sensor | Gyroscope | Electronic Compass | Color Temperature Sensor | Linear Motor | Infrared Remote Control丨Ultrasonic Distance Sensor
MIUI 12 is
based on Android 11
Mobile phone host / power adapter / USB Type-C data cable / mobile phone protective shell
film (covered on the screen) / pin / manual (including three packs of certificates)
Special Note:
* In terms of memory and capacity, the actual available capacity will be reduced and different due to many factors: due to the operating system running occupies part of the memory (RAM), the actual available space is less than the identified memory capacity; due to the installed operating system and pre-installed programs occupy Part of the flash memory (ROM), the actual available storage space is less than the capacity of the identified flash memory.
* The screen diagrams and product description display diagrams provided on this website are all reference diagrams, and the actual situation is subject to the actual product.
* Product pictures, models, data, functions, performance, specifications, user interface and other product information are for reference only. Redmi may improve the above content. For specific information, please refer to the actual product and product manual. Unless otherwise specified, the data involved in this website are the results of Xiaomi's internal testing, and the comparisons involved are all compared with Redmi products.
* The general mobile phones compared on the page are all Redmi's own mobile phones. The product site does not specifically point out that it is provided by our laboratory data, design technical parameters and suppliers. The actual data of the whole site will be slightly different due to different test software versions, specific test environments, and specific versions. The structural pictures displayed on the whole site are all functional schematic diagrams, not the absolute actual structure, and the actual product shall prevail.
*Comparison data of performance, CPU and GPU are all from Xiaomi Labs. Due to different test environments, the specific values ​​will be slightly different, and the actual situation shall prevail.
*E4 has a 15% reduction in power consumption compared to E3.
*Turn on and upgrade MIUI, you can experience super-resolution touch.
*Dolby Atmos requires an OTA upgrade at the end of April 2021. (The specific time is subject to the final push received)
*Charging data comes from Xiaomi Labs, which means that it takes 52 minutes to charge the K40 to 100%. The actual situation will vary slightly depending on the test software version, the specific test environment, and the specific version, and the actual use time shall prevail.
*4520mAh is the typical value of Redmi K40 battery capacity.
*Upgrading MIUI after booting, you can enjoy the convenience of calling up the health code by double-clicking on your fingertip (double-clicking on the back or tapping the fingerprint side button) (currently only supports tapping to call up the Alipay health code).
*The general mobile phones compared on the page are Redmi's own mobile phones. The product site does not specifically point out that it is the laboratory data of our company, involving technical parameters and data provided by the supplier. The actual data of the whole site will be slightly different due to different versions of the test software. The structure pictures displayed on the whole site are all functional schematic diagrams, not the absolute actual structure, and the actual product shall prevail.
No customer reviews for the moment.
Questions
(0)
No customer questions for the moment.
Only registered user can ask a question.
Login