Xiaomi Redmi K30S Ultra 8GB+256GB Black (Mi 10T Pro)
| | |
| --- | --- |
| Location: | Asia |
| Possibility to return: | Yes, within 14 days to warehouse in USA / UK or EU |
| Length of warranty | 12 months |
| Warranty Extension: | At promotional terms, up to 24 months (during checkout) |
| Dual Sim | Yes |
| 5G | Yes |
| Rom: | Global or Original (Chinese+English) - select below |
| Processing time for warranty service from | 6 weeks |
| Processing time for warranty repair to | 12 weeks |
Unavailable - order on demand
Available delivery options:
Keep track of the price drops on this item. Simply enter your email here and we will send you an email alert.
Invalid email
Watch it
You will get $ 3.37 in reward when purchase 1 of this product. The reward can be used to pay for your next orders, or converted into voucher code.
Frequently Asked Questions
Welcome to Bludiode.com
We are mobile electronics marketplace seller since 2014, we offer mostly smartphones, tablets and accessories. Our customers have right to return product locally (USA, UK, EU) and execute warranty up to 24 months. All products sold on our website are coming straight from the producers, are genuine and they are subject to the warranty. To learn more click "About us" in the website footer.
Check also these products available at local stock:
Redmi K30S Extreme Commemorative Edition
144Hz variable speed high brush gaming screen



7 high brush gear shift
should be smooth with a smooth, to have endurance life.
The overall situation is smooth and smooth! This will be your first impression of the "K30S" Supreme Commemorative Edition. But this is just the beginning. It also pioneered 7-speed shifts and intelligently switched content according to different frame rates, which not only avoided the power consumption caused by continuous high brushing, but also brought a smooth experience beyond the previous full scene.
* After 6 hours of heavy use, the average power saving is 8%. This data comes from Xiaomi Labs. The specific values ​​are subject to actual conditions.
Smoother than high brush?
The content frame exactly matches the screen frame!
High refresh rate is more suitable for refreshing information flow and playing games, but when displaying low frame rate content, the screen will jitter due to the frame rate mismatch. Therefore, we accurately match the contents of different frame rates such as movies and videos, and cover the whole scene from 30Hz to 144Hz with 7-speed transmission. Especially when watching movies and watching dramas, you can really feel the picture is smoother and smoother.
the film

48 Hz

TV series

50 Hz

Web video

30/60 Hz

High frame rate games*

60/90/120/144 Hz
*7 frame rate switching is based on the frame rate of mainstream content for identification. In actual applications, the system will match the actual content frame rate; high frame rate game support requires joint debugging by game manufacturers and Xiaomi.
Not only is the overall smooth high-swiping screen,
but also the primary color screen comparable to professional monitors.
In terms of pixel density, it gives full play to the inherent advantages of LCD, which is very suitable for enjoying high-definition videos and pictures. The primary color display is its specialty, which is comparable to the color reproduction power of professional monitors, allowing everything you see on the screen to be vivid and gorgeous, as you can see with your own eyes.
6.67 inches

3.8mm ultra-small hole

1500:1

High contrast

650nit

Peak brightness

395PPI

Richer and clearer details

HDR 10

High dynamic range image display

DCI-P3

Cinematic color standards

Delta E ≈ 0.63

Color accuracy is comparable to professional monitors

JNCD ≈ 0.39

Outstanding color reproduction
Global eye protection mode,
comfortable all-weather.
As the device that accompanies us for the longest time every day, is your phone eye-friendly? The "K30S" Supreme Commemorative Edition has made great efforts in eye protection
. From the outdoor sun to the night table lamp, it gives the eyes more comfortable brightness and softer good picture quality.
Sunshine screen 3.0

The screen display is still clear under strong light.

Luminous screen 1nit

It is more comfortable to look at the phone in dim light.

360° light perception

Adjust screen brightness precisely.

TÜV Rheinland
Low Blue Light Certification
The paper eye protection mode is
dedicated to readers in the era of sliding screens.
It further weakens the blue light and simulates the effect of paper reading. There are three modes of full color, light color, and black and white. It also supports paper texture adjustment. It is like reading a real paper book in the hand.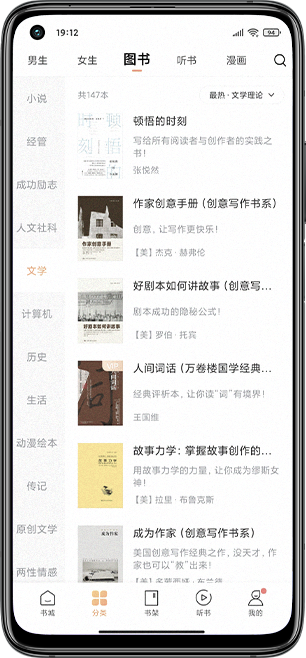 Light color modeFull color modeBlack and white mode
144Hz variable speed high brush gaming screen



Snapdragon 865 flagship chip
LPDDR5 + UFS3.1
dual-mode 5G network + WiFi 6
5G hard core, all in this collection.
The 5000mAh power bank has a large capacity,
you can't hold it, it can still hold it.
5000mAh large battery, equipped with a global intelligent power saving strategy, calmly use all day. Standard 33W fast charge, the fastest charge to 100%* in 59 minutes.

123 hours

Maximum continuous listening to music

30 hours

Maximum continuous reading time

20 hours

The longest continuous watching local video

14 hours

The longest continuous game play
*Charging/endurance data comes from Xiaomi Labs, the specific time is subject to actual use.
Stereo dual speakers,
powerful and good sound.
The dual super linear speakers construct a magnificent stereo field, bringing stronger loudness and wider sound range. Whether you are listening to music, watching videos,
or playing games, the "K30S" Extreme Commemorative Edition is very impressive and takes you Its environment.

Hi-Res high-quality headphones sound quality certification
comparable to CD sound quality
X axis linear motor,
sensitive and precise mechanical touch.
Three shots during 64 million period

Take high-definition pictures, take 8K videos,
take pictures of the microcosm, and take pictures of magnificent scenery
.
64 million super clear main camera

1.6 μm 4 in 1 large pixels

123° super wide-angle lens

13MP
f/2.4
5P lens

2cm macro lens

Support 2cm-10cm auto macro focus
Get on it, you can not only take high-definition masterpiece, but also captured the stunning picture quality 8K video; the road, with ultra-wide viewing angle shocking record
record grand architecture and magnificent scenery; quaint open the microscopic world with a macro camera. With it in hand, you can easily capture more photography fun.
Front and rear double scenes, creative long exposure,
magic clones, magic sky changing,
everything is expert.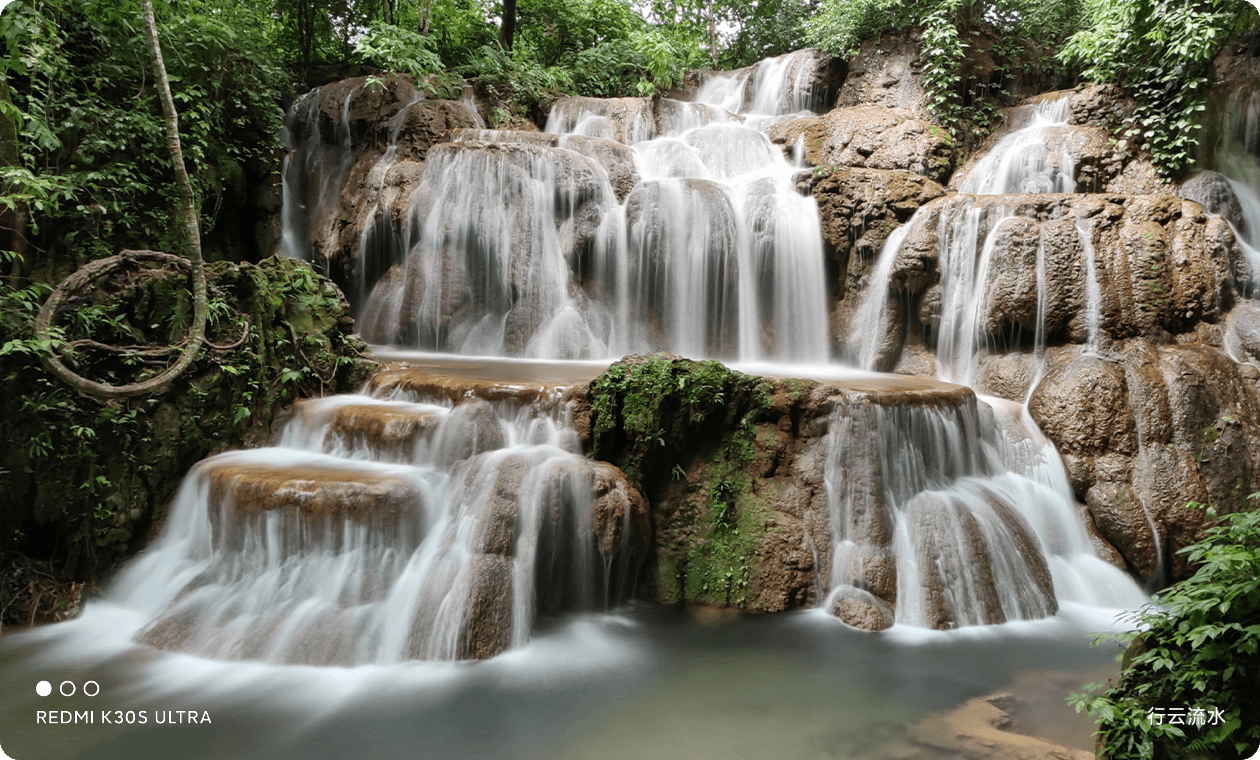 It has all the details you are thinking of .
Multifunctional NFC

Swipe to shop, swipe the bus, swipe the door, and
just turn on the phone.

Dual-frequency GPS positioning

The dual-frequency signals work together to effectively improve
navigation accuracy in complex road conditions.

Infrared remote control

Use mobile phones to control
smart home appliances such as TVs and air conditioners .

MIUI 12
Privacy protection, more secure.
Specifications
144Hz "7-speed" high speed brush screen gaming
professional primary-color display + global eye
Qualcomm Xiaolong 865 ™
LPDDR5 + UFS3.1 + WiFi6
5000mAh large battery fast charge + 33W
64 million AI three camera
dual stereo speakers + X-axis motor
Interstellar Black丨Moonlight Silver
Length: 165.1mm
Width: 76.4mm
Thickness: 9.33mm
Weight: 216g
*The above data is the test data of one meter laboratory. The actual results may vary slightly according to different measurement methods in the industry.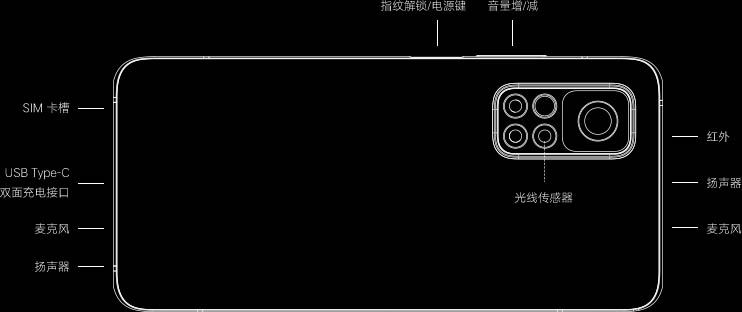 Qualcomm Snapdragon™ 865
CPU architecture technology: Kryo 585 architecture, 7nm FFP process
CPU frequency: eight-core processor, the highest frequency can reach: 2.84GHz
GPU: Adreno 650 graphics processor, the highest frequency can reach 587MHz
AI: the fifth generation of AI engine
8GB + 256GB up to optional
Running memory: 8GB
Body storage: 128GB / 256GB
LPDDR5 high-speed memory
UFS 3.1 high-speed storage
*The actual usable capacity will be reduced and different due to many factors: because the operating system occupies part of the memory (RAM), the actual usable space is less than the identified memory capacity; because the installed operating system and pre-installed programs occupy part of the flash memory (ROM) ), the actual available storage space is less than the marked flash memory capacity.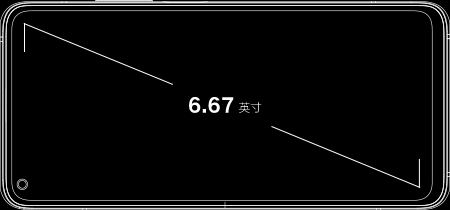 144Hz variable speed high-refresh rate LCD Screen
Size: 6.67 inches
Resolution: 2400 x 1080 FHD+
refresh rate: up to 144Hz refresh rate, support (30/48/50/60/90/120/144Hz)
color gamut: support P3 wide color gamut
primary color screen: JNCD≈0.39丨Delta E≈0.63
MEMC frame rate compensation丨Paper eye protection mode丨360° light perception丨Sunscreen 3.0丨Contrast ratio 1500:1丨HDR10
maximum brightness: 650nit
TÜV Rheinland low blue light certification
Corning's 5th generation Gorilla Glass
side fingerprint Identify
* In the system settings, when "144Hz" is selected, the system defaults to support 30/48/50/60/90/120/144Hz, which is 7 gears.
Rear 64 million AI triple camera
64-megapixel ultra-clear main camera: Sony IMX682丨1.6μm 4-in-1 large pixel
123° ultra-wide-angle lens: 13MP丨f/2.4 aperture
2cm macro lens: 5MP丨2cm-10cm focusing distance
Magic spare front and rear dual King Shu Shu AI magic kaleidoscope | AI camera Shu Shu documents Super Night Mode 2.0 Movie Mode Shu Shu Shu mode photocopy of identity card
Meng shoot 4K video capture Shu Shu Shu video VLOG voice captions movement Shu Shu Shu-lapse photography with the film Video filter丨Video beauty丨Video super anti-shake丨
960fps slow motion shooting丨Macro video shooting丨Short video recording丨Portrait mode丨Panorama mode丨Professional mode丨Dynamic photo丨Countdown photography丨
Level meter丨Continuous shooting mode丨Face recognition丨HDR丨AI Beauty丨Baby Beauty丨AI Smart Slimming丨Ultra Wide Angle Edge Distortion Correction丨
Group Photo Face Correction丨Custom Watermark丨Portrait Blur Adjustment丨Dynamic Spot丨AI Studio Lighting丨AI Super Resolution Camera丨AI Watermark丨Long exposure丨Timed continuous shooting丨Voice control
8K video shooting: 24 / 30fps
4K video shooting: 30 / 60fps
1080p video shooting: 30/60/120/240 / 960fps
720p video shooting: 30/120/240 / 960fps
Front 20 million ultra-clear camera
Front and rear dual King | voice caption Shu Shu Meng shoot video filter video beauty Shu Shu Shu pre-slow-motion movie mode Shu portrait mode | 3D Beauty US-Shu
front gesture panoramic photograph Shu Shu Shu Front Front HDR fill the screen Light丨Countdown Photography丨AI Smart Beauty|Baby Beauty丨AI Micro Surgery丨
AI Naked Makeup丨AI Studio Lighting丨AI Watermark丨Timed Continuous Shooting丨Voice Control Photography丨Time Lapse Photography
1080P video shooting: 30fps
720P video shooting: 30 / 120fps
5000mAh (typ) / 4900mAh (min)
Built-in lithium-ion polymer battery, non-removable
USB Type-C double-sided charging interface.
Mobile phone supports QC4+ / QC3+ / PD3.0 fast charging protocol.
Standard 33W wired fast charging
SA/NSA dual-mode丨dual-cards丨full Netcom 6.0
supports dual-cards, unlimited operators, the main card can be 5G, and the secondary card 4G is on the network
Support dual Nano-SIM card slots
Support mobile 5G / 4G+ / 4G / 2G,
China Unicom 5G / 4G+ / 4G / 3G / 2G,
Telecom 5G / 4G+ / 4G / 3G / 2G
②Support dual card VoLTE HD voice ③
Note ①: whether to support the 5G depends on the local operator's network; when using two telecom card, Vice card can only register VoLTE telecommunications network,
if the deputy or the local network card does not support VoLTE telecommunications service is not available;
Note ②: not supported TD-SCDMA standard;
Note ③: Support VoLTE services of China Mobile, China Unicom, and China Telecom. The actual usage depends on the operator's local network and service deployment.
Support frequency band
5G: n1 / n3 / n41 / n78 / n79
Note: The actual network and frequency band usage depends on the deployment of local operators, n1 and n3 need to be supported by the operator through software upgrades after release.
4G: FDD-LTE: B1 / B2 / B3 / B4 / B5 / B7 / B8 / B12 / B17
TDD-LTE: B34 / B38 / B39 / B40 / B41
Note: LTE B41 (2496-2690 194MHz)
3G: WCDMA: B1 / B2 / B4 / B5 / B8; CDMA EVDO: BC0
2G: GSM: B2 / B3 / B5 / B8; CDMA 1X: BC0
supports 4×4 MIMO antenna Technology | HPUE | HO RxD
WLAN protocol: WiFi 6, Wi-Fi 5, Wi-Fi 4 and 802.11a / b / g
WLAN frequency: 2.4G Wi-Fi | 5G Wi-Fi
supports 2x2 MIMO, Wi-Fi Direct, Miracast, 2.4G, 5G Dual concurrent
Bluetooth: Bluetooth 5.1, Qualcomm TrueWireless™ Stereo Plus
supports AAC / LDAC / LHDC
After the Tianxing Finance·Wallet App is opened, you can use traffic card, Mi Pay, door card, eID*, electronic car key* and other functions by double-clicking the power button.
Transportation card: support more than 300 cities, support 28 kinds of bus cards* transfer card, support free old card transfer to new machine and simultaneous transfer of card balance.
(Transport card support cities due to differences in technical conditions and cities, etc., subject to actual conditions; the available range of credit card terminals and ride discounts are
subject to the announcements of local governments and operating companies.)
Mi Pay: Support online payment, offline Payment, UnionPay QR code, UnionPay card payment, UnionPay one-touch payment.
Door card: door card simulation, Mijia smart door lock, virtual door card, custom blank card. (Only unencrypted
door cards with a frequency band of 13.56 MHz can be simulated. Bank cards with door card functions and door cards with stored-value consumption, bus consumption and other functions cannot be simulated temporarily. Even if the simulation is successful,
these cards are not Possess functions such as bank, bus;)
Smart card selection: Smart switch between door card and transportation card
The specific number of cities supported, city names, banks, number of cards, eID partner hotels list, electronic car key partner models, etc.,
are subject to actual conditions. For further information, please pay attention to the official WeChat account of "Xiaomi Wallet (to be upgraded to "Sky Star Financial Wallet");
for information on devices and versions supported by smart card selection , please learn more: https://www.xiaomi.cn/post/18882483
Navigation and positioning
Dual-frequency GNSS:
Beidou: B1I+B2a 丨GPS: L1+L5 丨Galileo: E1+E5a 丨GLONASS: G1 丨QZSS: L1+L5 丨NavIC L5
AGPS assisted positioning丨Data network positioning丨Wi-Fi network positioning
MP3, FLAC, APE, AAC, OGG, WAV, WMA, AMR, AWB
Hi-Res High-quality earphone sound quality certification
MP4, MKV, AVI, WMV, WEBM, 3GP, ASF
support high dynamic range display when playing HDR10 video content
Ultrasonic distance sensor, ambient light sensor, acceleration sensor, gyroscope, electronic compass, X axis linear motor, infrared remote control
MIUI 12 is
based on Android 10
Mobile phone host丨Power adapter丨USB-Type-C data cable丨Type-C To Audio adapter cable丨Customized protective shell
丨Customized film (already attached to the body screen)丨Card pin丨Three-guarantee certificate丨Instructions
Special note:
1. In terms of memory and capacity, the actual available capacity will be reduced and different due to many factors: because the operating system occupies part of the memory (RAM), the actual available space is less than the identified memory capacity; due to the installation of the operating system and pre- The installed program occupies part of the flash memory (ROM), and the actual
available storage space is less than the marked flash memory capacity.
2. The screen diagrams and product description display diagrams provided on this website are all reference diagrams, and the actual situation is subject to the actual product.
3. Product pictures, models, data, functions, performance, specifications, user interfaces and other product information are for reference only. Xiaomi may improve the above content. For specific information, please refer to the actual product and product manual. Unless otherwise specified, the data involved in this website are all
internal test results of Xiaomi, and all the comparisons involved are compared with Xiaomi products.
4. The general mobile phones compared on the page are Xiaomi's own mobile phones. The product site does not specifically point out that it is provided by our laboratory data, design technical parameters and suppliers. The actual data of the whole site will be slightly different due to different test software versions, specific test environments, and specific versions.
The structural pictures displayed on the whole site are all functional schematic diagrams, not the absolute actual structure, and the actual product shall prevail.
No customer reviews for the moment.
Questions
(1)
From
ANDREW JENH
|
2020-11-26 11:42:30
Does it come with US charging brick or European charging brick?
administrator
It have Chinese/us charger, in EU need to buy adaptor.
Only registered user can ask a question.
Login