How to design a mobile phone with a 100% flagship experience?
This is Redmi`s housekeeping skills,
which stems from its long-standing understanding of user needs
and its ability to develop flagship phones.
It not only needs to be powerful,
but also the screen, audio and video, camera, and even the design and craftsmanship itself
must achieve the quality of a true flagship machine.
This is the "K30" Supreme Commemorative Edition, and it
is also a ten-year gift of Xiaomi.
It also has another title: full flagship!
120Hz AMOLED pop-up screen*
Smoothness and image quality are indispensable
The 120Hz refresh rate is twice that of ordinary screens*. However, high brushing is not the whole picture quality. All this
can only be better based on the high color reproduction of AMOLED . Not all screens have the same qualities, and E3 screen material from Samsung, you can make the display contrast and colors are fully rendered flagship
level. At the same time, there is no real full screen without any digging holes, which can give you a more extreme audio-visual entertainment experience.
5,000,000:1
Ultra high contrast
240Hz
Gaming-level touch response
DCI-P3 wide color gamut
The screen is more colorful
HDR10+
High dynamic image display
Screen fingerprint unlock
New generation unlocking technology
Adaptive frame rate
60/120Hz dynamic frame rate saves more power
*The pop-up camera has passed 300,000 pop-up drop tests in Xiaomi Lab
360° super light perception
always understand you between light and dark
The automatic brightness of Android phones is difficult to be accurate? This impression will be ended by this phone. The "K30" Supreme Commemorative Edition creatively adds an extra
photosensitive element to the back of the phone , regardless of strong light or backlight, even at night when a lamp is turned on , the screen can be adjusted sensitively, allowing your eyes to achieve the most comfortable reading status.
Performance score of 530,000 +
flagship processor first camp
Dimensity 1000+ is among the few "first camp" high-performance processors, has an excellent user reputation, updated 7nm process, updated CPU
processing architecture, updated image processing engine, performance test even up to 53 extreme, which is equivalent to all performance-related issues can calmly and not
have to worry about.
539,786 points
AnTuTu machine running points*
135,305 points
AI Benchmark Zurich running score*
7nm flagship process
Advanced crafting process
New CPU architecture
20% performance improvement * ↑
Independent 9-core GPU
Image rendering capacity increased by 20%* ↑
Innovative 6-core APU 3.0
Energy efficiency increased by 40%* ↑
3495mm² VC stereo cooling
flagship temperature control performance and continuous high-energy output
If you want to take advantage of the maximum potential of the processor, the high-end flagship method is equipped with a larger VC heat sink. This configuration is expensive and directly effective. The commemorative version of "K30" is equipped
with multiple temperature sensors, which can reduce the temperature by up to 10℃, ensuring continuous high output in the game scene.
Intelligent temperature control
Accurate temperature measurement and efficient heat dissipation
Stereo dual speakers, a
comprehensive flagship sound experience
The essential thing for a flagship phone is the stereo dual speakers. This phone not only has it, but also does it well.
Super linear dual speakers, construct a grand stereo field, play games, listen to the sound position, watch movies, and be on the scene.
Hi-Res high-quality sound quality certification
Comparable to CD sound quality
"Da Da Da" Linear Vibration Motor
Vibrant and crisp 4D gaming experience
New generation 5G technology
signal excellent network stability
Dual 5G standby can automatically switch according to the signal strength, ensuring fast online at all times. Cutting-edge 5G dual-carrier aggregation technology extends the signal reception range by 30%, and the network speed increases by
100%*, allowing your mobile phone network speed to take the lead in the 5G era.
TÜV Rheinland
High Performance Network Connection (Game) V2.0 Certification
Support high-speed rail, garage mode
No network drops in special scenarios
Always-on 5G
Full high-speed online
5G MultiLink
Multi-network concurrent network speed is fast and stable
Dual mode 5G
SA / NSA full support
Wi-Fi 6
Faster internet speed and lower power consumption
360° surround integrated antenna
Strong signal connection in all scenes
Not only has high image quality,
but also gives you interesting photo inspiration
The powerful camera quality of Sony`s image sensor + the professional adjustment of Xiaomi Imaging Laboratory, so that this camera can not only bring ultra-high image quality, but also match a "microscope"-level
telephoto macro lens, 119° ultra-wide-angle lens and portrait lens combination , Will bring you more interesting photo experience.
Portrait Depth of Field Lens
Bokeh is more natural
Sony 64MP ultra-clear camera
1/1.7" large photosensitive element
119° super wide-angle lens
AI edge anti-distortion
50mm telephoto macro lens
3cm~7cm auto focus
50mm telephoto macro,
this "microscope" can take pictures
Everyone will be very surprised when they see the macro photos taken by this lens. This is not surprising: in order to present such a visual spectacle, we have put in countless efforts, just
to let you shoot at will, you can take a magnificent micro world, just like a microscope.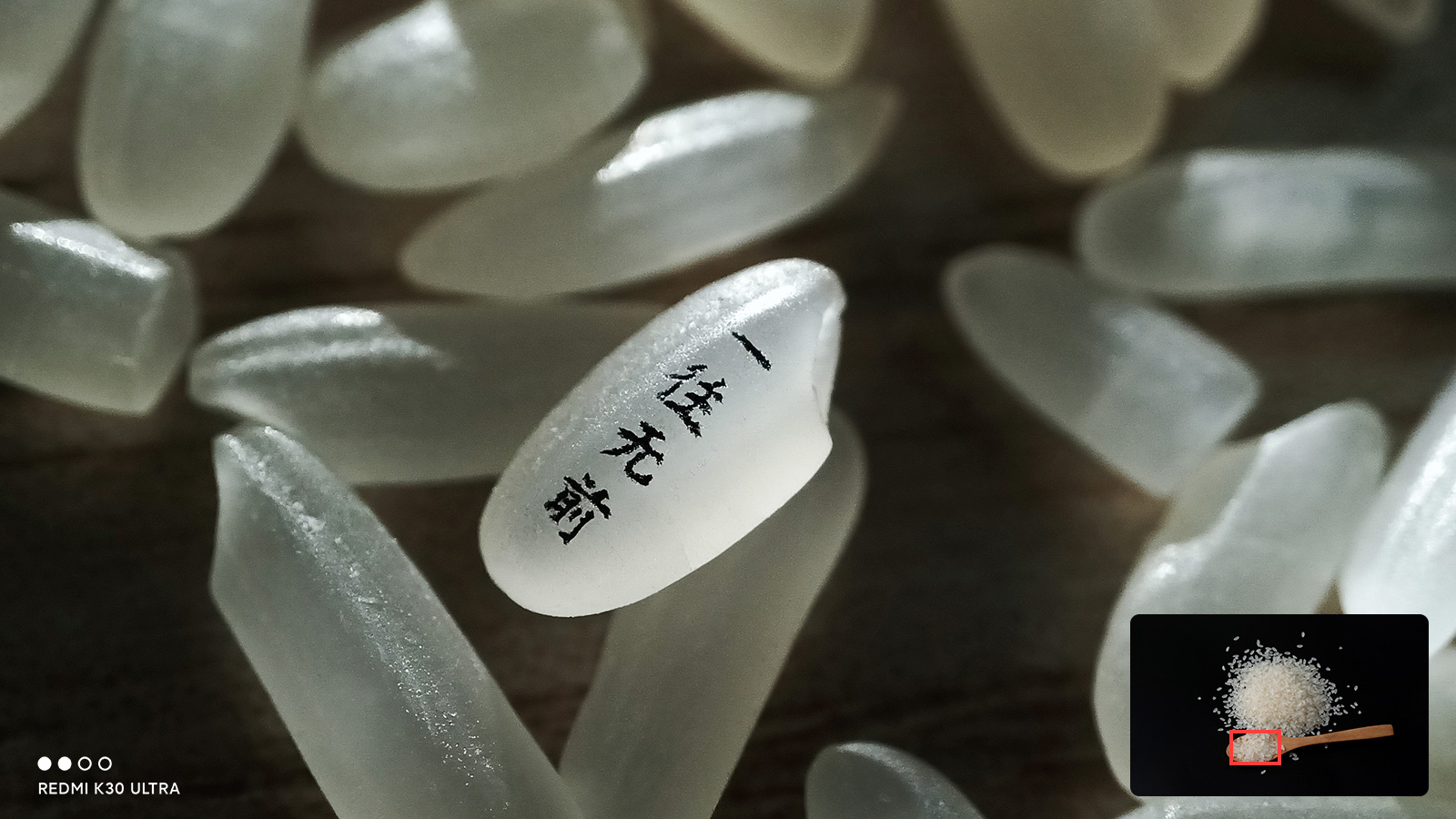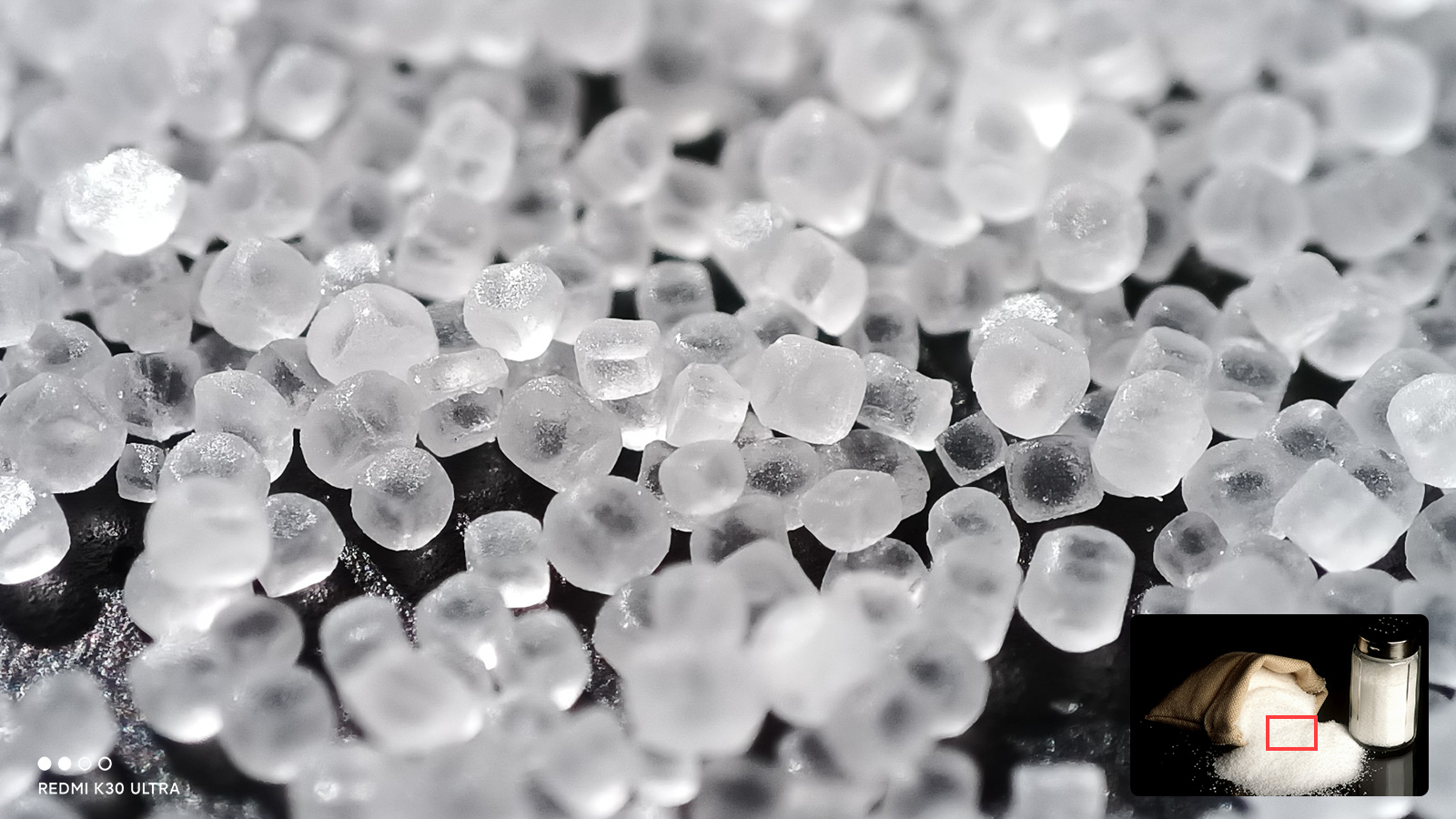 Audio Zoom Audio source zooming and
zooming in on the video is like walking over to listen
The "K30" Supreme Commemorative Edition can zoom in or zoom out the screen to achieve
simultaneous audio and video zoom. You can also zoom in on the sound you want to capture most in the busy city.
3D stereo radio
3 MICs, more three-dimensional radio
Wind noise reduction
Voice is clearer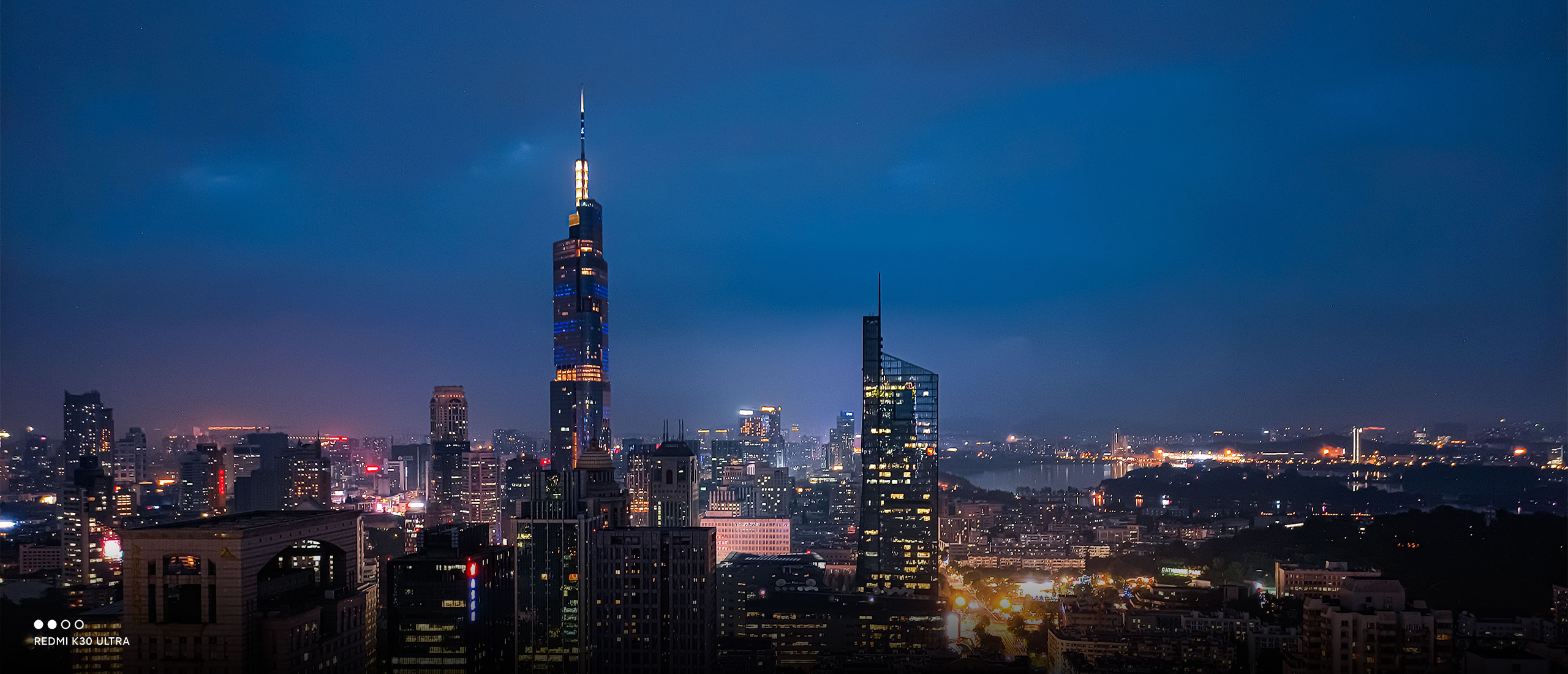 Super night view
No matter how low the light is, you can take a sense of hierarchy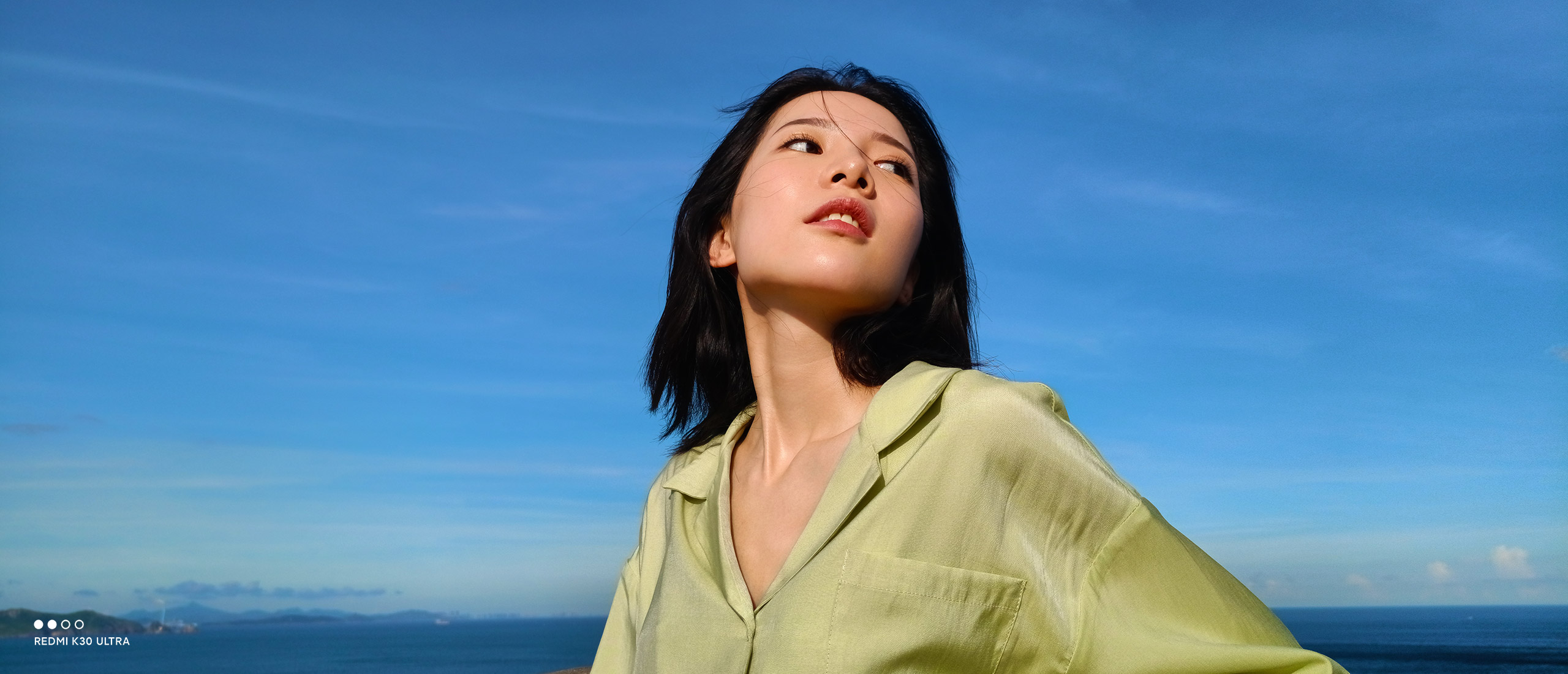 64MP ultra-clear camera
Accompany you to see the world clearly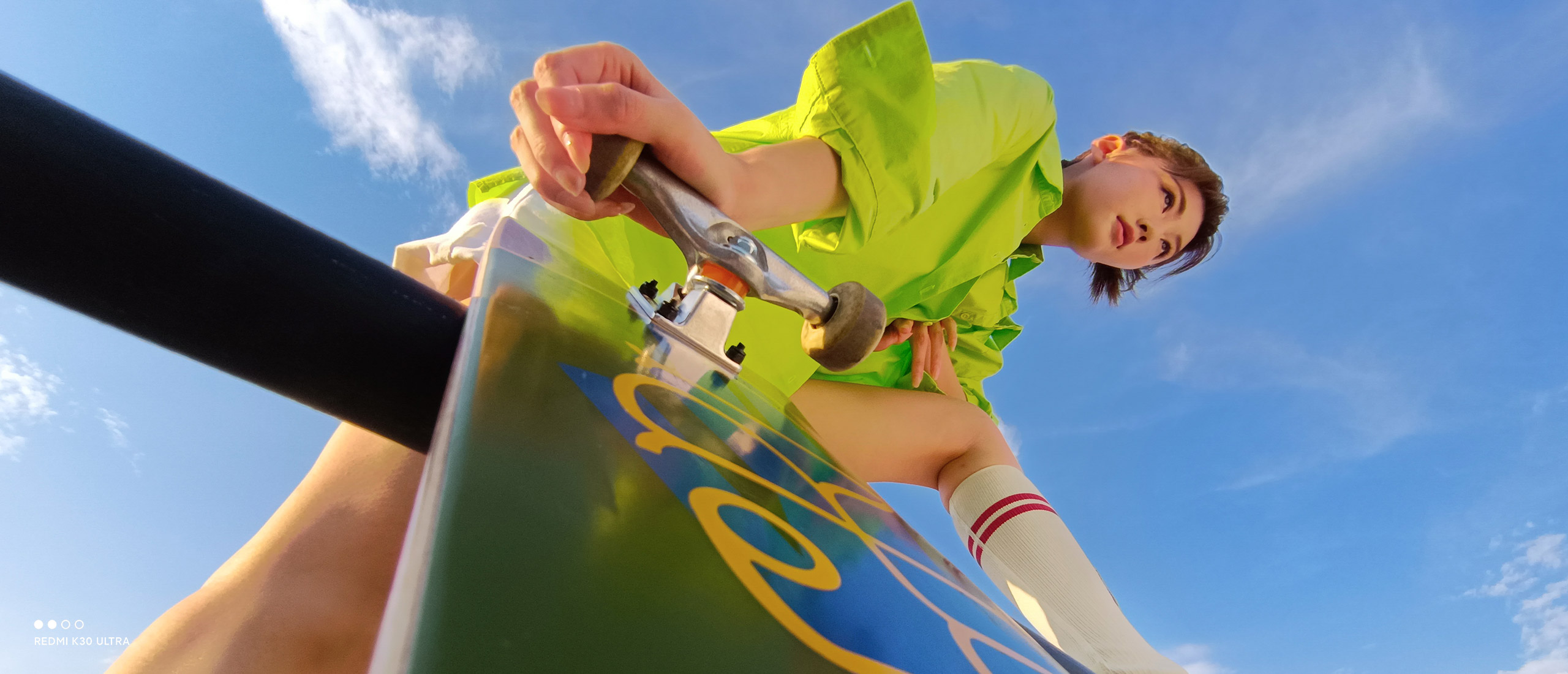 119° super wide angle
Take another big shot of the world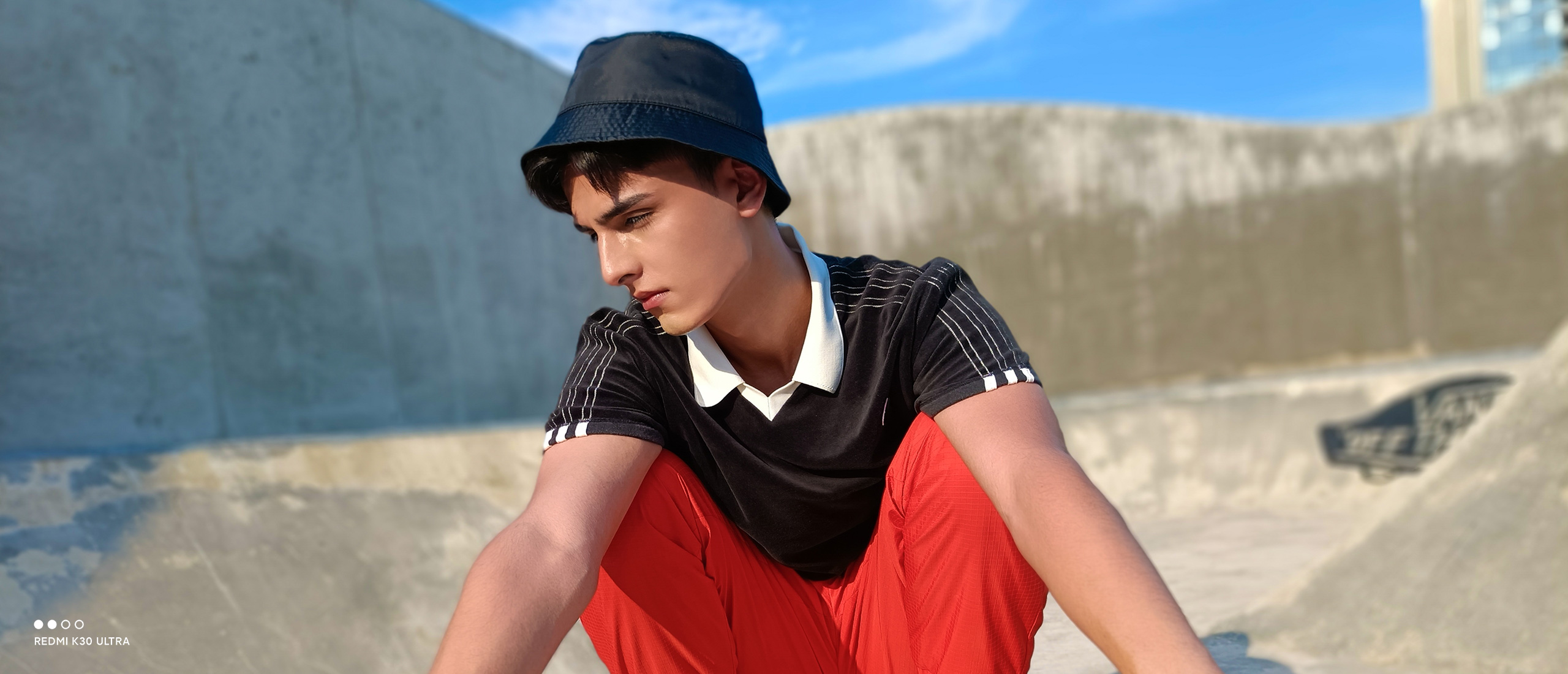 Portrait mode
The background is natural and the protagonist has a prominent halo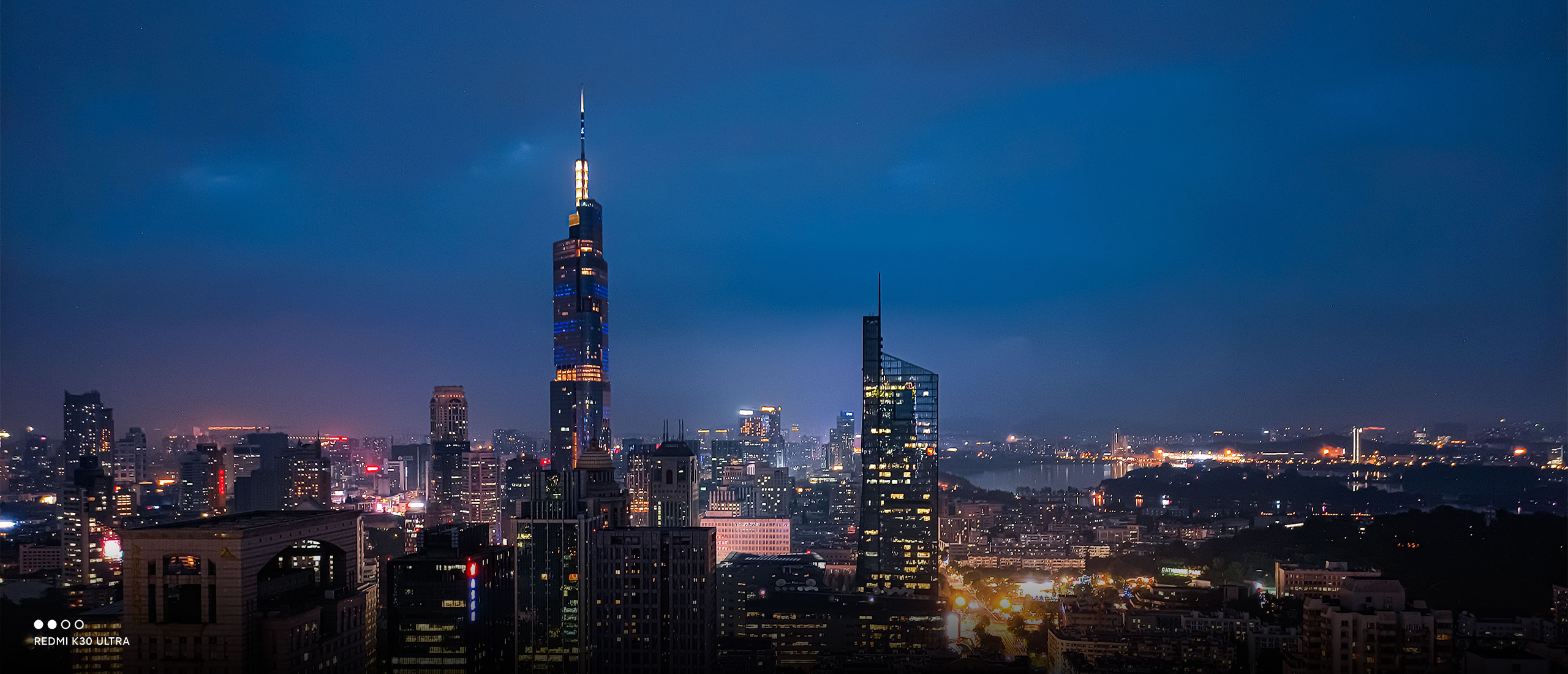 Super night view
No matter how low the light is, you can take a sense of hierarchy
64MP ultra-clear camera
Accompany you to see the world clearly
Front and rear dual scene recording,
one pair of eyes, two perspectives
Want to be in the same frame as the beauty? Easy! Turn on the front and rear dual-view function, the front and rear cameras can be imaged on the same screen, and the front and rear cameras work together to record the beautiful scenery and record yourself.
*Enable dual scene recording: camera-more-front and rear dual scenes

New dynamic scenes in Magic Change 3.0 , one key to change video
What can the world`s best AI performance processor + powerful imaging algorithms bring? A photo can be turned into sunny, rainy, or even fireworks
with just one click, which is comparable to the professional magical late stage.
Movie video filter
Realize movie texture with one click
Magic clone
Make a video clone
Magic kaleidoscope
Fun in ordinary scenes
Super anti-shake
Video recording is more stable
View more real shots>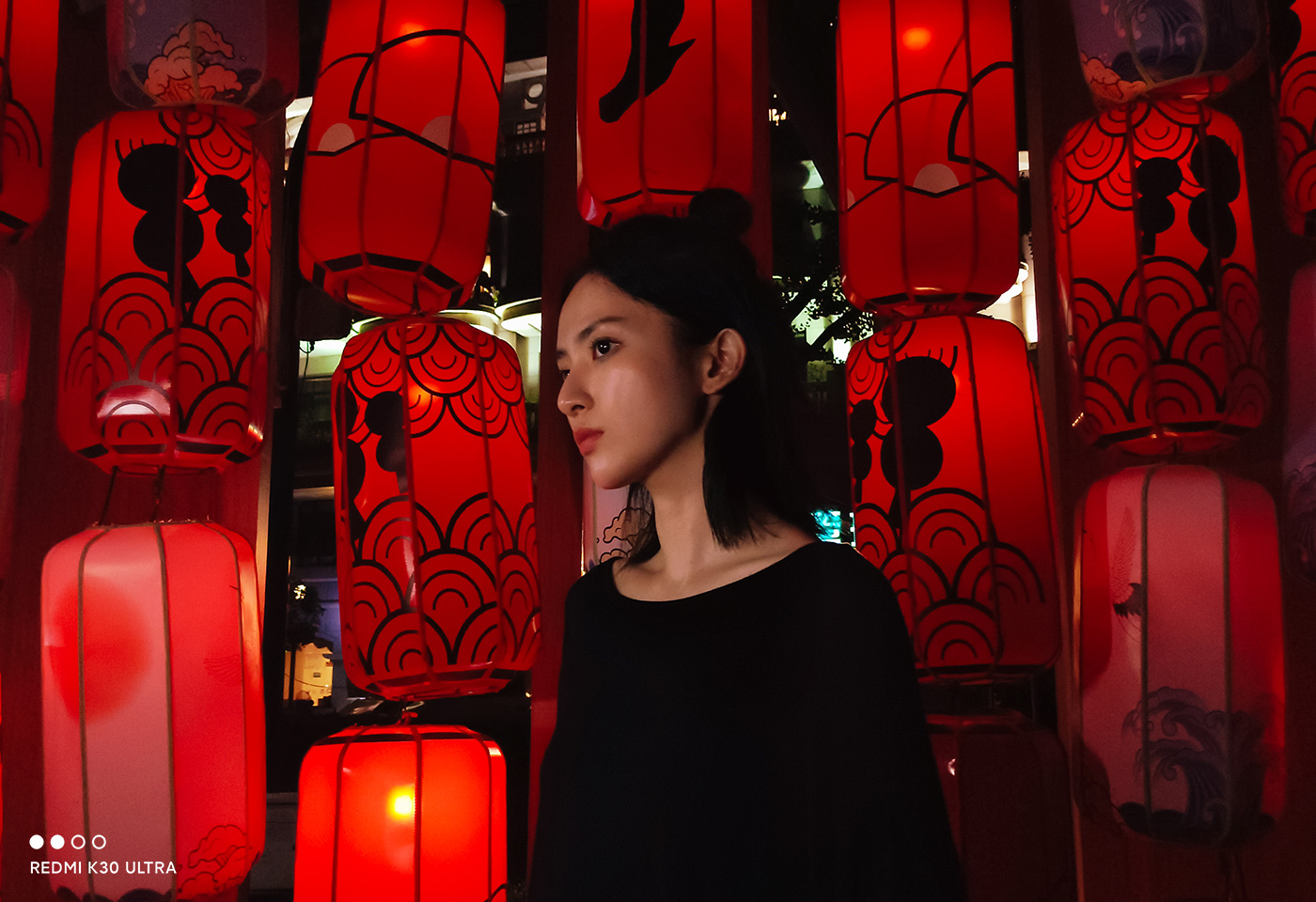 33W flash charging and
great drama
Large battery, from morning to night, whatever you want to play, you can easily support you to the end. Standard 33W flash charge,
charge to 100%* in 58 minutes, the battery is anxious and does not exist.
2450 songs
Continuous listening to songs*
17 episodes
Continuous series*
High hardness glass body,
all metal middle frame
The double-sided Corning GG5 high-hardness glass, the flagship high-hardness metal frame,
behind the exquisite appearance and feel, it is the guarantee of beauty and quality.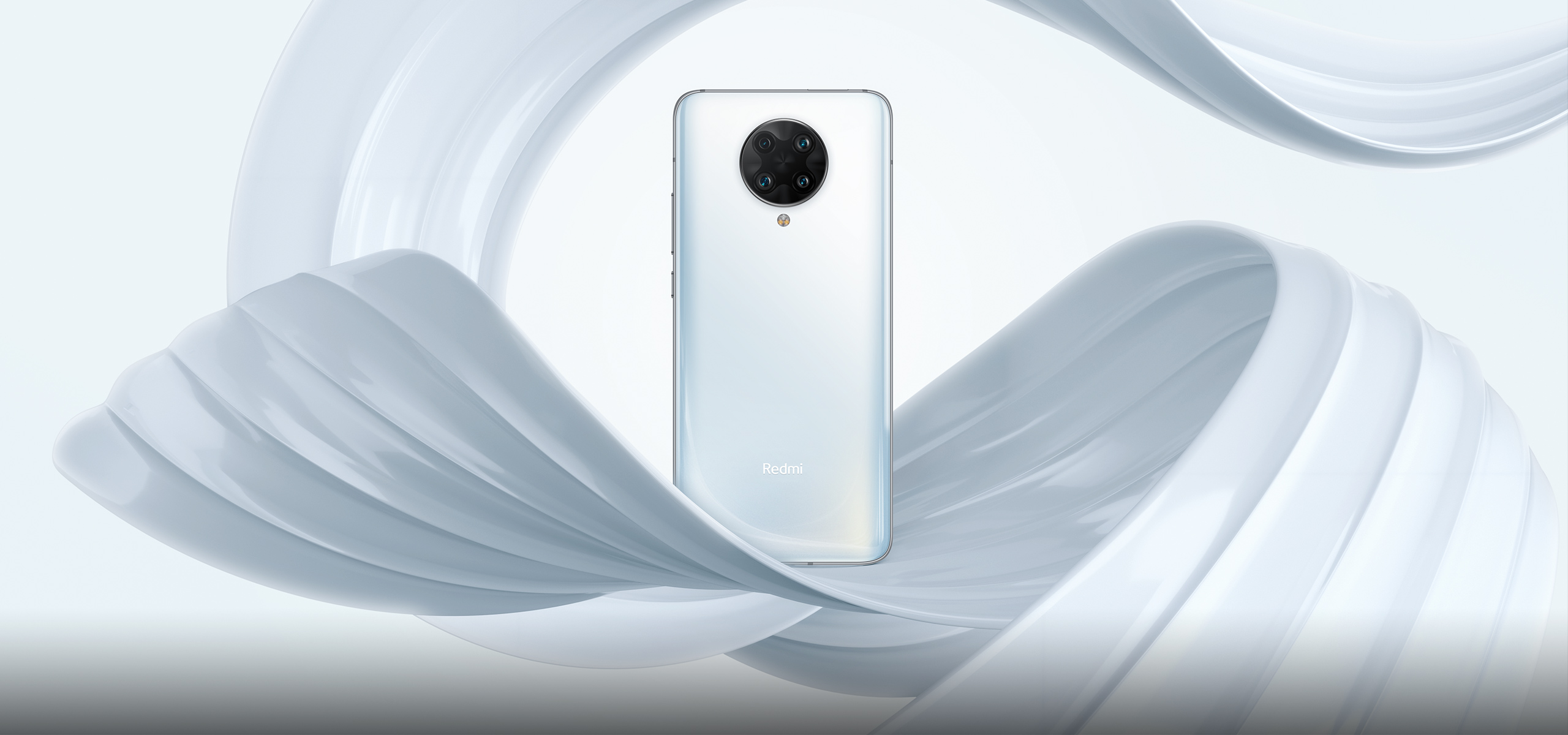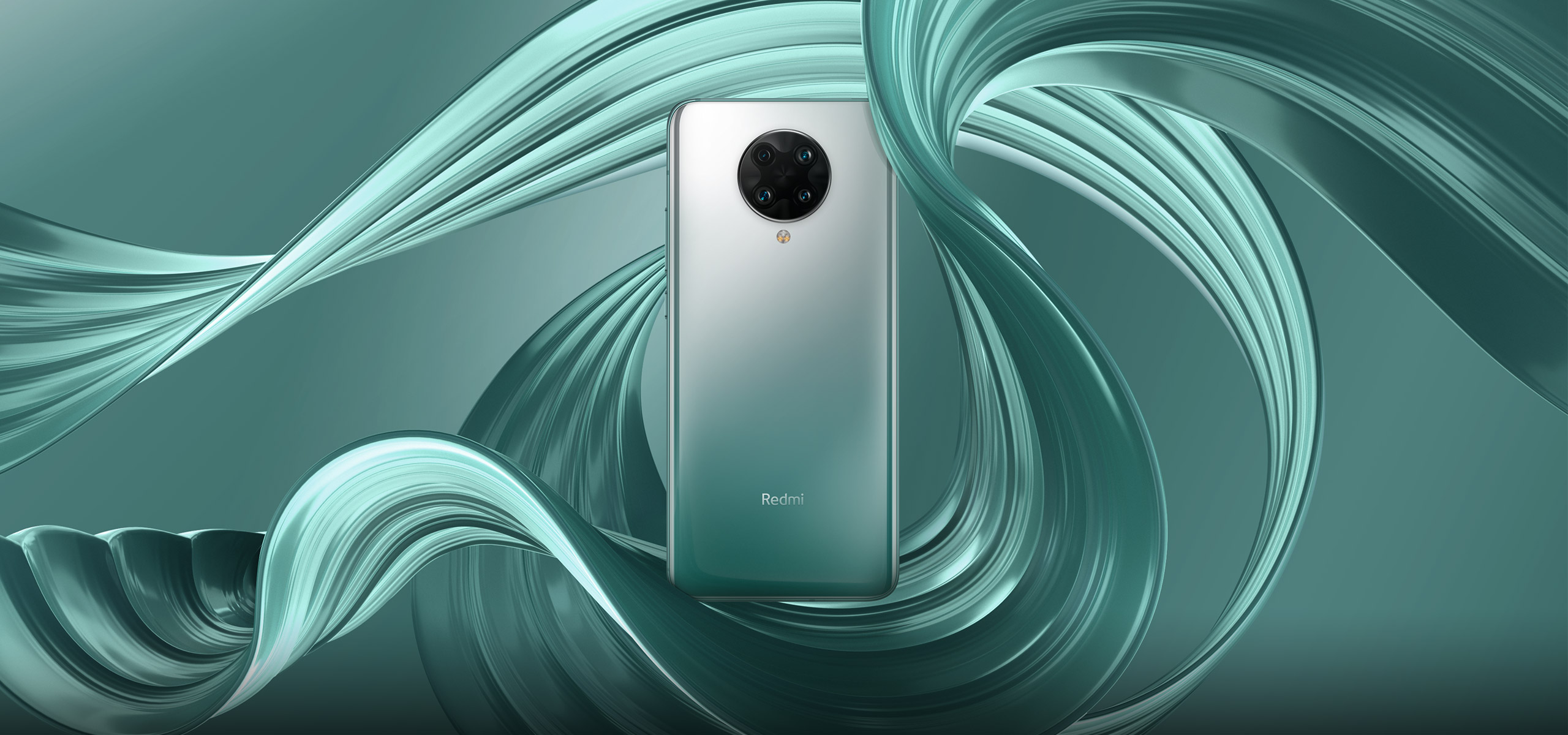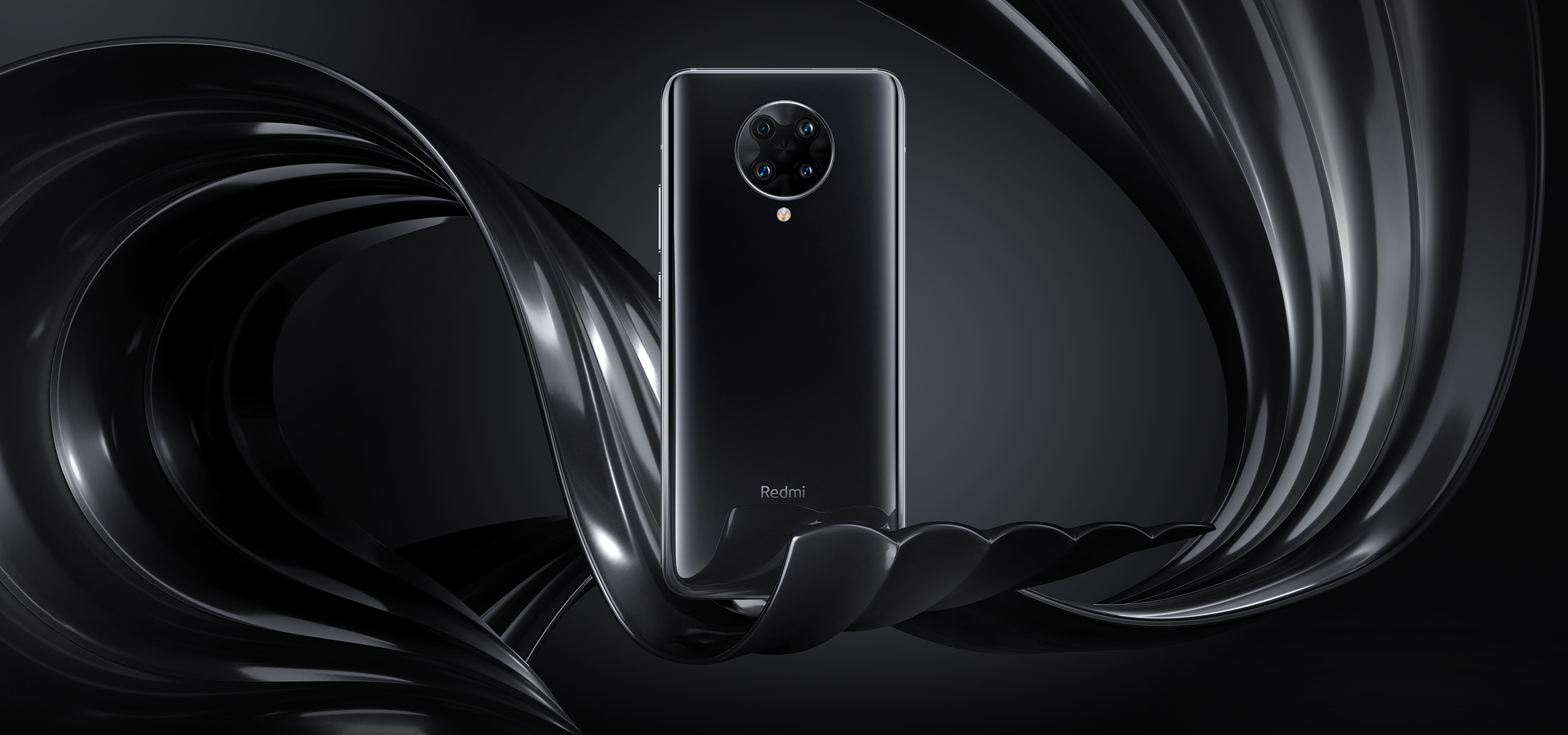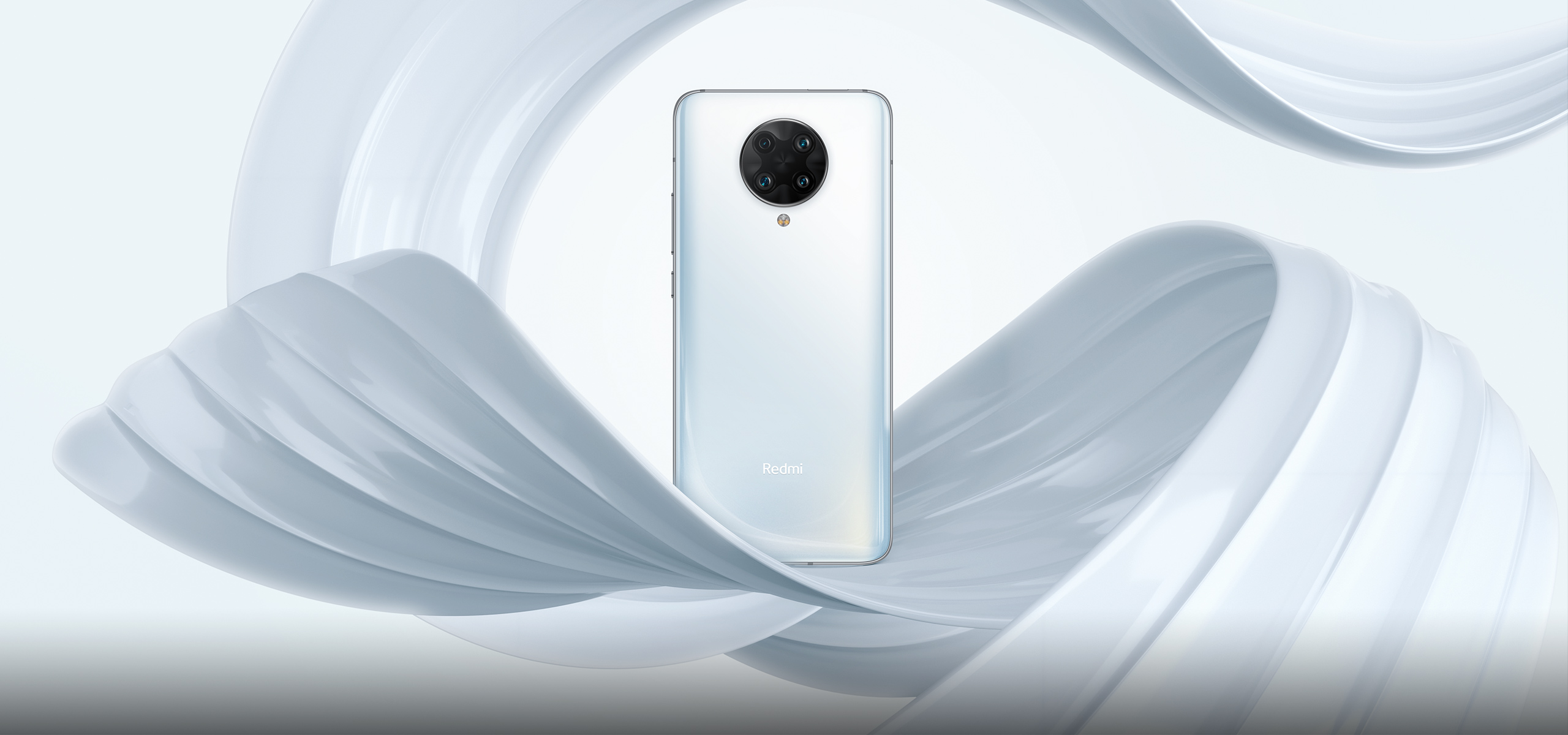 Comprehensive flagship experience in all aspects
NFC
Mobile phone is bank card, bus card, access card
Type-C
Can be inserted
Infrared remote control
The phone is the remote
IP53 life splash proof
The phone comes with "invisible raincoat"
Dual frequency GPS
Precise navigation on complex roads
MIUI 12
Protect privacy and be safer
Redmi brand
Redmi is a mobile phone brand for young people under the Xiaomi Group. It aims to create high-quality mobile phones with flagship experience and product features for young people. Adhere to
the brand concept of passion and stand with young people around the world. Wang Yibo, who has the same passion, is the global spokesperson for the Redmi mobile phone brand.
120Hz AMOLED*
Pop-up full screen
Samsung E3 material
6.67" pop-up full screen
Contrast ratio 5,000,000:1
Screen brightness: 500nit typical brightness 800nit high brightness mode 1200nit peak brightness
Resolution: 1080 x 2400 FHD+
240Hz touch sampling rate
60 / 120Hz adaptive dynamic frame rate
Support HDR10+ high dynamic range video playback
100% coverage of DCI-P3 and sRGB color gamut
A new generation of screen fingerprint unlocking
360° ultra-light sensing screen brightness adjustment
*The factory default setting is 60Hz, 120Hz needs to be manually turned on "Settings-Display-Screen refresh rate" to switch
Dimensity 1000+
Flagship processor
7nm process
CPU frequency: new A77 eight-core processor*, the highest frequency is 2.6GHz
GPU: New 9-core Mali-G77 graphics processor
*4xA77 2.6GHz, 4xA55 2.0GHz
8GB + 512GB
Highest optional
Operating memory: 6GB / 8GB
Body storage: 128GB / 256GB / 512GB
*The actual usable capacity will be reduced and different due to many factors: because the operating system occupies part of the memory (RAM), the actual available space is less than the marked memory capacity; because the operating system and pre-installed programs occupy part of the flash memory (ROM) ), the actual available storage space is less than the identified flash memory capacity.
Sony 64 million four cameras
64 million super clear main camera

1/1.7" large sensor, 1.6 μm 4 in 1 large pixels
119° super wide-angle lens

13 million pixels, AI edge distortion prevention
Telephoto macro lens

Equivalent to 50mm focal length, 5 million pixels, 3cm ~ 7cm auto focus
Portrait Depth of Field Lens

1.75 μm large pixels
Rear camera support

64 million super clear丨AI magic clone丨front and rear dual scenes丨AI magic kaleidoscope| AI camera丨super night scene丨document mode丨movie mode丨ID card copy mode丨Moeshot 2.0丨4K video shooting丨VLOG video丨voice subtitles丨sports follow Shooting丨Time-lapse photography丨Video filter丨Video beauty丨Video super anti-shake丨960fps slow motion shooting丨Macro video shooting丨Short video recording丨Portrait mode background blur丨Panorama mode丨Professional mode丨Dynamic photo丨Timed link Shooting丨Voice control photography丨Countdown photography丨Level meter丨Continuous shooting mode丨Facial recognition丨HDR丨AI beauty ultra-wide-angle edge distortion correction丨Group photo facial correction丨Custom watermark丨Dynamic light spot丨AI studio lighting effect丨AI super-resolution photography
Video shooting support
| | |
| --- | --- |
| 4K video recording | 30fps |
| 1080p video capture | 30fps/60fps |
| 720p video recording | 30fps |
Slow motion shooting
| | |
| --- | --- |
| 1080P | 120FPS, 240FPS, 960FPS |
| 720P | 120FPS, 240FPS, 960FPS |
Front 20 million AI beauty
Front camera support
AI Camera丨Front and Rear Dual Views| Front Video HDR | Voice Subtitles丨Moe Shooting 2.0丨Video Filters丨Video Beauty丨Movie Mode丨Front Slow Motion丨Portrait Mode|3D ​​Beauty Beauty丨Front Panorama丨Timed Link Shooting丨Voice-activated camera丨Photo full-screen frame丨Gesture camera丨Front HDR丨Front-screen fill light丨Countdown photo丨Dream eye light丨AI smart beauty丨AI studio light effect
Front video support
Front slow motion support
4500mAh(typ)
Lithium-ion polymer battery, non-removable
USB Type-C double-sided charging interface
The phone supports QC4 + / PD fast charge protocol
Standard equipped with cord 33 W charger, compatible with PD charging protocol
SA* / NSA Dual Mode丨Dual SIM
Netcom 7.0
Support dual-card unlimited operator, dual-card 5G network stationing¹
Support dual Nano-SIM card slots (double-sided SIM card slot design)
Support mobile 5G / 4G+ / 4G / 2G, China Unicom 5G / 4G+ / 4G / 3G / 2G,
Telecom 5G / 4G+ /4G / 3G / 2G ²
Support dual-card VoLTE HD voice³
*SA needs to be updated later by OTA.
Note 1: Whether to support 5G depends on the local operator`s network;
Note 2: Does not support TDSCDMA;
Note 3: Supports VoLTE services of China Mobile, Telecom and China Unicom. Actual usage depends on the operator`s local network and services deploy.
Support frequency band
5G: n1 / n3 / n41 / n78 / n79 *
Note: The actual network and frequency band usage depends on the deployment of local operators, n1 and n3 need to be supported by the operator through software upgrades after release.
4G: FDD-LTE: B1 / B2 / B3 / B4 / B5 / B7 / B8
TDD-LTE: B34 / B38 / B39 / B40 / B41 *
Note: LTE B41 (194MHz)
3G: WCDMA: B1 / B2 / B4 / B5 / B8
2G: GSM: B2 / B3 / B5 / B8; CDMA 1X: BC0
Support 4×4 MIMO antenna technology | HPUE | HO RxD
Support Wi-Fi 6
WLAN protocol: Wi-Fi 6, Wi-Fi 5, Wi-Fi 4 and 802.11a/b/g
WLAN frequency: 2.4G Wi-Fi | 5G Wi-Fi
Support 2x2 MIMO, MU-MIMO, Wi-Fi Direct, Miracast, 2.4G, 5G dual concurrent
Bluetooth: Bluetooth 5.1, Super Bluetooth
Support AAC / LDAC / LHDC / aptX™ / aptX™ HD
Stereo dual super linear speakers
Flexible back cavity technology
Dual super linear speakers
Smart PA loud speaker
Hi-Res Audio certification (high-resolution audio)
After the Mi Wallet APP is opened, you can use traffic card, Mi Pay, door card, eID*, electronic car key* and other functions by double-clicking the power button.
Transportation card: Supports 300+ cities* across the country, supports 37 bus cards* to transfer cards, supports free old cards to new machines and simultaneous migration of card balances. (Please look for the "traffic union" logo on the credit card terminal when using it. The specific available range and ride discounts are subject to the announcements by the local government and operating companies.)
Mi Pay: Supports 119 banks*, online payment, offline payment, UnionPay QR code, UnionPay card payment, UnionPay one-touch payment.
Door card: door card simulation, Mijia smart door lock, virtual door card, custom blank card.
(Only unencrypted door cards with a frequency band of 13.56 MHz can be simulated. Bank cards with door card functions and door cards with stored-value consumption, bus consumption and other functions cannot be simulated temporarily. Even if the simulation is successful, these cards are not It has functions such as banking and public transportation.)
Smart card selection: Smart switch between door card and traffic card.
* The number of cities supported, city names, banks, number of cards, eID partner hotels list, electronic car key partner models, etc., are subject to actual conditions. For more information, please follow the WeChat official account of "Mi Wallet".
Height: 163.3 mm
Width: 75.4 mm
Thickness: 9.1 mm *
Weight: 213 g
Navigation and positioning
Dual frequency dual antenna GPS: GPS: L1+L5 Galileo: E1+E5a
GLONASS: G1 | Beidou: B1l+B2a | QZSS: L1+L5
A-GPS assisted positioning | electronic compass | Wi-Fi network positioning | data network positioning
MP4 | MOV | 3GP | MKV | TS | WAV | AAC | MP3 | AMR | FLAC | APE
Support new generation video codec technology, H.264, MPEG4, H263, VP8, VP9 and other video formats
Distance sensor | Under-screen ambient light sensor | Acceleration sensor | Gyroscope | Electronic compass | Hall sensor | Infrared remote control | Rear light sensor
Mobile phone host / power adapter / antibacterial mobile phone protective shell / antibacterial mobile phone protective film (attached) / USB Type-C data cable / USB Type-C To audio adapter cable / pin / manual (three packs of certificates)
Note:
* In terms of memory and capacity, the actual usable capacity will be reduced and different due to many factors: because the operating system occupies part of the memory (RAM), the actual usable space is less than the identified memory capacity; due to the installation of the operating system and pre-installed The program occupies part of the flash memory (ROM), and the actual available storage space is less than the capacity of the identified flash memory.
* In terms of charging, data such as speed and duration are all data from our laboratory. The actual situation will vary slightly due to different test software versions and specific test environments. In the end, the actual usage time shall prevail.
* The screen diagrams and product description display diagrams provided on this website are all reference diagrams, and the actual situation is subject to the actual product.
* Product pictures, models, data, functions, performance, specifications, user interface and other product information are for reference only. Xiaomi may improve the above content. For specific information, please refer to the actual product and product manual. Unless otherwise specified, the data involved in this website are the results of Xiaomi`s internal testing, and the comparisons involved are all compared with Xiaomi products.
* The general mobile phones compared on the page are Xiaomi`s own mobile phones. The product site does not specifically point out that it is provided by our laboratory data, design technical parameters and suppliers. The actual data of the whole site will be slightly different due to different test software versions, specific test environments, and specific versions. The structure pictures displayed on the whole site are all functional schematic diagrams, not the absolute actual structure, and the actual product shall prevail.
Remarks:
* The 120Hz high refresh rate experience is twice as smooth as the 60Hz screen.
* AnTuTu running score data comes from Xiaomi Labs, AnTuTu version is V8.4.1
Zurich AI benchmark data comes from http://ai-benchmark.com.
* Performance is 20% higher than the previous generation A76, and the graphics rendering capability is 20% higher than the previous generation G76.
* 5G dual-carrier aggregation requires an OTA update in December.
*Charging data comes from Xiaomi Lab, which means that it takes 58 minutes to charge the Redmi K30 Extreme Commemorative Edition to 100%. The actual situation will vary depending on the test software version, specific test environment, and specific version.
The same but slightly different, the actual use time shall prevail.
* 4500mAh is the typical battery capacity of the Redmi K30 Extreme Edition.
* The number of TV series watched episodes is calculated at 40 minutes/episode, songs are calculated at 3 minutes/song, games are subject to actual use, the above data are from Xiaomi Labs, and may be slightly different due to different versions and environments
The actual usage time shall prevail.
* The general mobile phones compared on the page are Redmi`s own mobile phones. The product site is not specifically pointed out, it is the laboratory data of our company, involving technical parameters and data provided by the supplier, the actual data of the whole site
There will be slight differences due to different test software versions. The structural pictures displayed on the whole site are all functional schematic diagrams, not the absolute actual structure, and the actual product shall prevail.