Xiaomi Mi Mix Fold 16+512GB Black
| | |
| --- | --- |
| Location: | Asia |
| Possibility to return: | No |
| Length of warranty | 12 months |
| Warranty Extension: | No |
| Dual Sim | Yes |
| 5G | Yes |
| Rom: | Original China Multilanguage (possible Google Apps) |
| Processing time for warranty service from | 4 weeks 6 weeks |
| Processing time for warranty repair to | 12 weeks |
Other variants / accessories
Available delivery options:
Keep track of the price drops on this item. Simply enter your email here and we will send you an email alert.
Invalid email
Watch it
You will get $ 8.82 in reward when purchase 1 of this product. The reward can be used to pay for your next orders, or converted into voucher code.
Frequently Asked Questions
Welcome to Bludiode.com
We are mobile electronics marketplace seller since 2014, we offer mostly smartphones, tablets and accessories. Our customers have right to return product locally (USA, UK, EU) and execute warranty up to 24 months. All products sold on our website are coming straight from the producers, are genuine and they are subject to the warranty. To learn more click "About us" in the website footer.
Check also these products available at local stock:
This is your first Xiaomi folding screen phone
It is the first mobile phone independently developed and manufactured by Xiaomi Smart Factory
It is the first mobile phone to use the surging C1 professional imaging chip
This is MIX FOLD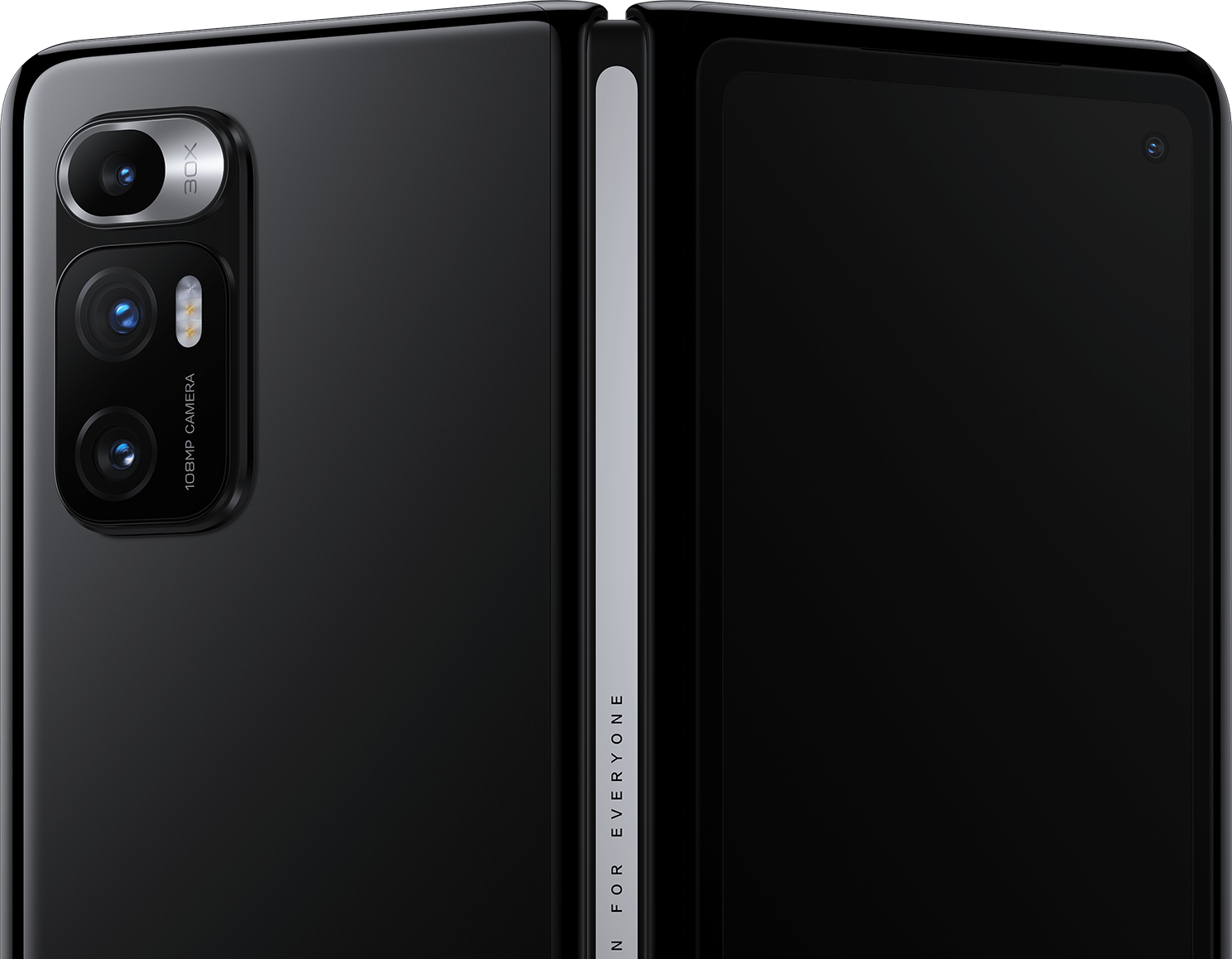 Classic black
technology future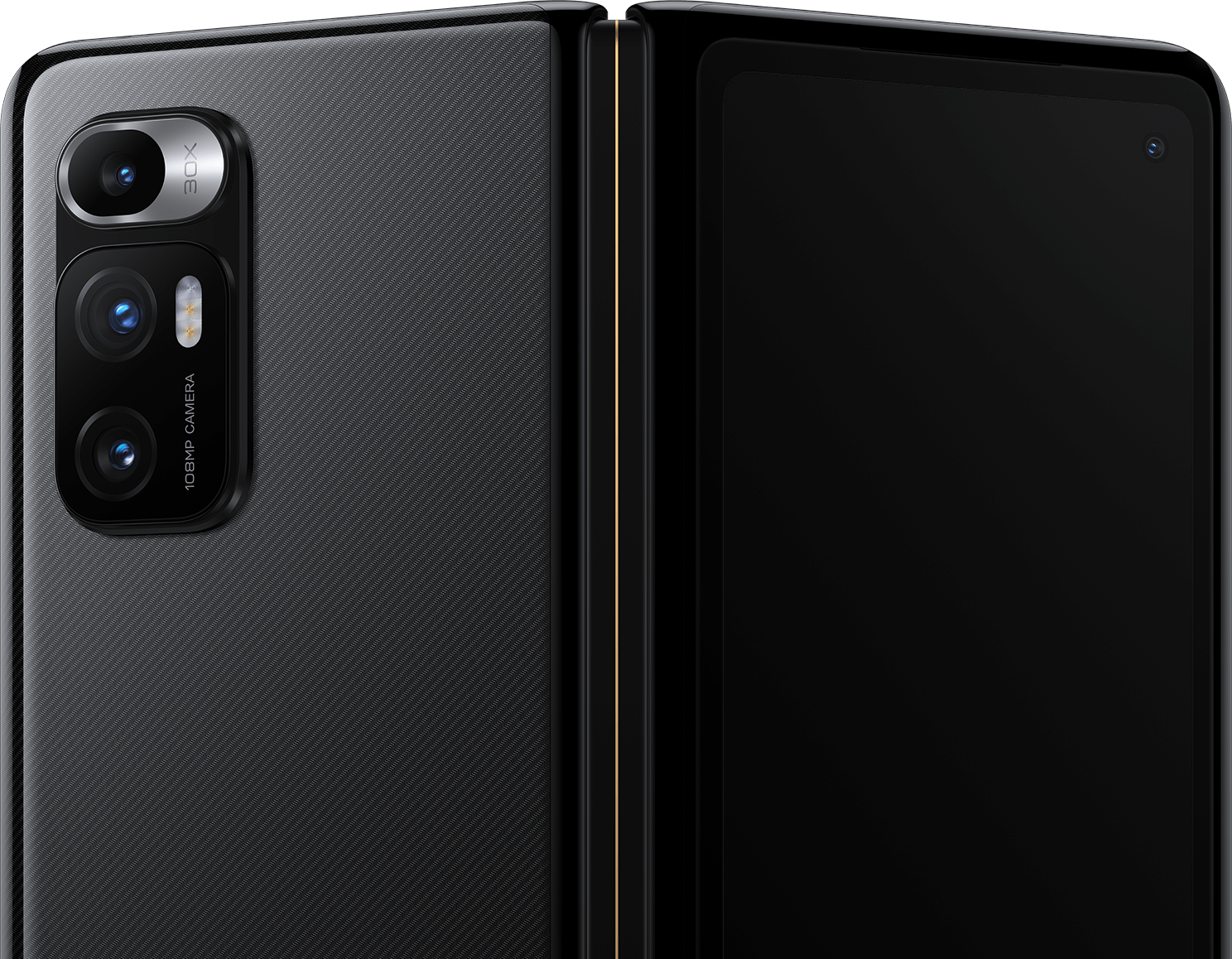 Ceramic special edition with
noble texture
One opening and one folding folding room is now extraordinary
holding a square inch noble middle palm in the future
When folded, it
is a mobile phone with excellent grip.
One-handed control can be easily unlocked.
The 6.52-inch external screen, slim and capable shape, with ergonomically
designed side-curved fingerprints and overall size, is more operational than ordinary mobile phones, and the
application is unlocked in one hand.
When unfolded, the
8.01-inch 2K+ true full-folding screen
will expand your unprecedented vision
It is an 8.01-inch AMOLED 2K+ super large screen, and it is also a true full screen with no regrets.
It is thin and delicate, with extremely high toughness, you unfold it again and again, which is to expand the operating space of the super-large field of view infinitely.
The precision hinge between the opening and closing is elegant and strong, which
is a challenge of technology and craftsmanship.
In the smooth opening and closing of the screen, there is an innovative precision hinge design.
It is fine, lightweight, but extremely strong, and can be folded up to 200,000 times*. Show the power of technology in the opening and closing room.
*Data comes from Xiaomi Labs, the specific situation is subject to actual usage
Super-large screen with stunning colors and smart
support Dolby Vision
Cinematic visual experience experience
Open MIX FOLD, and you will be immersed in the vivid colors.
AMOLED full screen, support HDR10+, and Dolby Vision, natural high-fidelity color, so that pictures, games, movies,
bring a visual experience beyond imagination.

Dolby Vision
Can broadcast Dolby film source, more extreme experience

Dual primary color screen
Accurate colors on both internal and external screens

HDR10+
High dynamic range image display

360 degree light perception
Folding and unfolding support dual light perception

Super resolution enhancement
720P increased to 1440P
10 times
Touch super resolution
Professional sound quality hears shocking
harman/kardon stereo four-speaker
real portable speaker + portable theater
You will hear mobile phone sounds you have never heard before on MIX FOLD.
The speakers with excellent sound quality have been jointly tuned by the harman/kardon golden ear team, with delicate multi-level tuning,
so that you can enjoy extraordinary full-form surround sound regardless of vertical screen or horizontal screen.
1216 super-amplitude loudspeaker
Equivalent to 1.34cc large sound cavity
3D Audio
True 3D panoramic sound technology on mobile phones
Adaptive surround sound
Panning supports four holding directions
Multi-level fine tuning
Large volume without distortion, small volume and full
Worry-free battery life with high-intensity use,
5020mAh ultra-large double battery
System customization depth adaptation
allows interactive exploration of the essence of folding
to open up a larger operating space
Entertain, relax, retract freely,
work efficiently, switch as you wish
You will enjoy a new form of entertainment and leisure
The folding screen brings a new form to your entertainment.
When you are entertaining and resting, you can enjoy the immersion of a large screen;
you can also choose to use one screen for multiple purposes. On the same screen,
you can watch the video while chatting without interruption, and you can
drag and drop the interesting content directly. Dialog box, easy to share.
Of course, you can also consult customer service while viewing product details while shopping;
or, when you are relaxing , you can use Weibo while watching videos.
Things that are independent of each other are connected at the fingertips through interaction to achieve split-screen operation.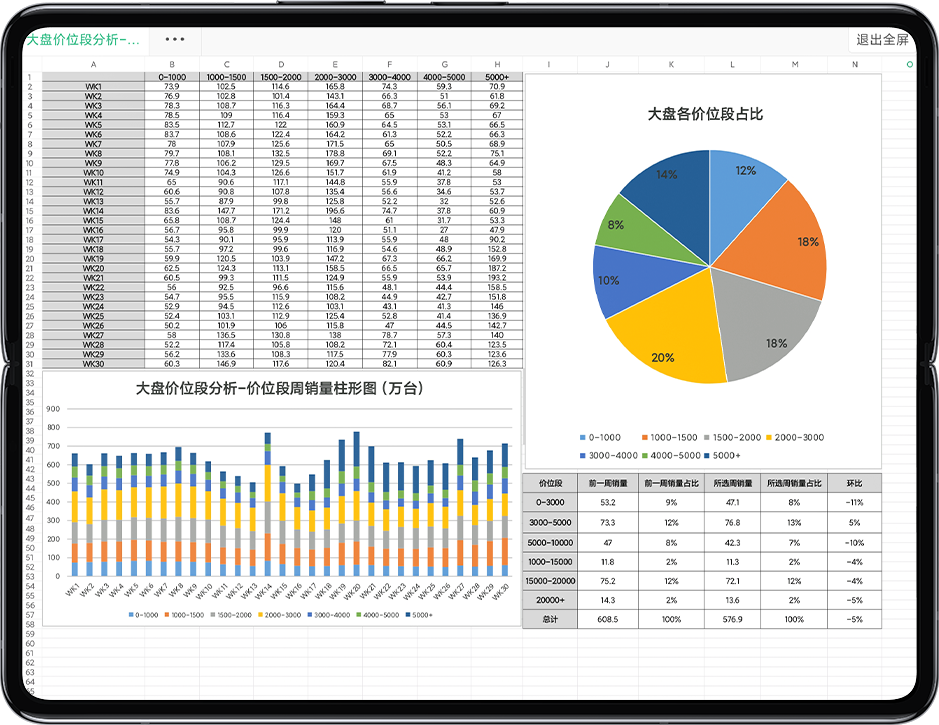 At work, it is more versatile
Folding screen, more your work, bring subversive efficiency.
When working in business, you will have an unparalleled vision.
Exquisite reports, complicated data, and the stock market are all at a glance, all in one's hands.
When organizing data, you can directly drag and drop pictures and large sections of text;
when communicating, you can drag and drop files and multiple pictures and
send them in batches, which is simple and efficient.
Turn on the handheld PC mode at any time, switch the way you want to work freely
and efficiently, at your fingertips
For you who like computer operation, a handheld PC is brought.
One-click to turn on the handheld PC mode, and enter the familiar and convenient computer operation interface.
Organize files and open applications like a computer.
Say goodbye to complicated file paths and open new folders on the desktop;
say goodbye to application switching and open multi-window collaboration, which is efficient and arbitrary.
The meeting secretary on the phone is also very good at translating
During the meeting, your meeting secretary uses AI to recognize the content of the meeting on the
screen, as well as fine voiceprint recognition, which will also
distinguish the roles in the meeting .
It is also your personal simultaneous interpreter. You can directly
translate and record in foreign-related meetings, which will free your hands and mind in an all-round way, leaving time
for thinking.
*Some features will be provided in future system updates
Innovation!
Use the Surging C1 professional imaging chip for the
first time, the first mass-produced mobile phone using liquid lens
to chase light and shadow with technology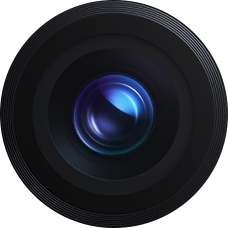 108MP
100 million pixel high-definition main camera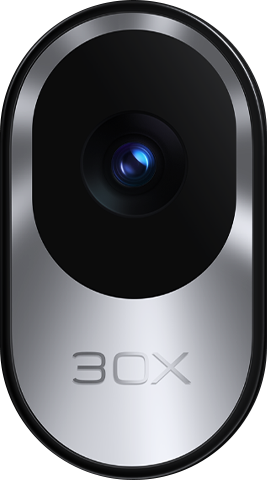 Liquid lens
30x telephoto
3cm macro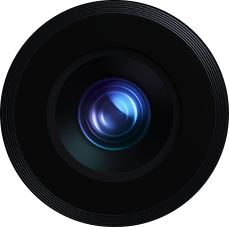 13MP
Ultra wide-angle lens 123°
Main photo
Zoom
Ultra wide angle
Surging C1 comes with a
self-developed professional image chip to
make the image more professional
As a new self-developed professional imaging chip, Surging C1 brings better image
quality and better focusing experience, powerful and stable image processing capabilities, and
takes you to explore the unknowns of more professional images.
Use liquid lens to shoot telephoto and macro shots
. Boundless image charm
The liquid lens with new bionic technology can be used in one lens to achieve the functions of telephoto and macro lenses.
Whether it is 30x telephoto or 3cm macro, it can handle it well, opening up a new horizon of mobile phone imaging.
As far as the kilometer away, it is eye-opening, as close as the texture, every minute is captured by a liquid telephoto lens.
The fun is to be experienced by you who love image creation!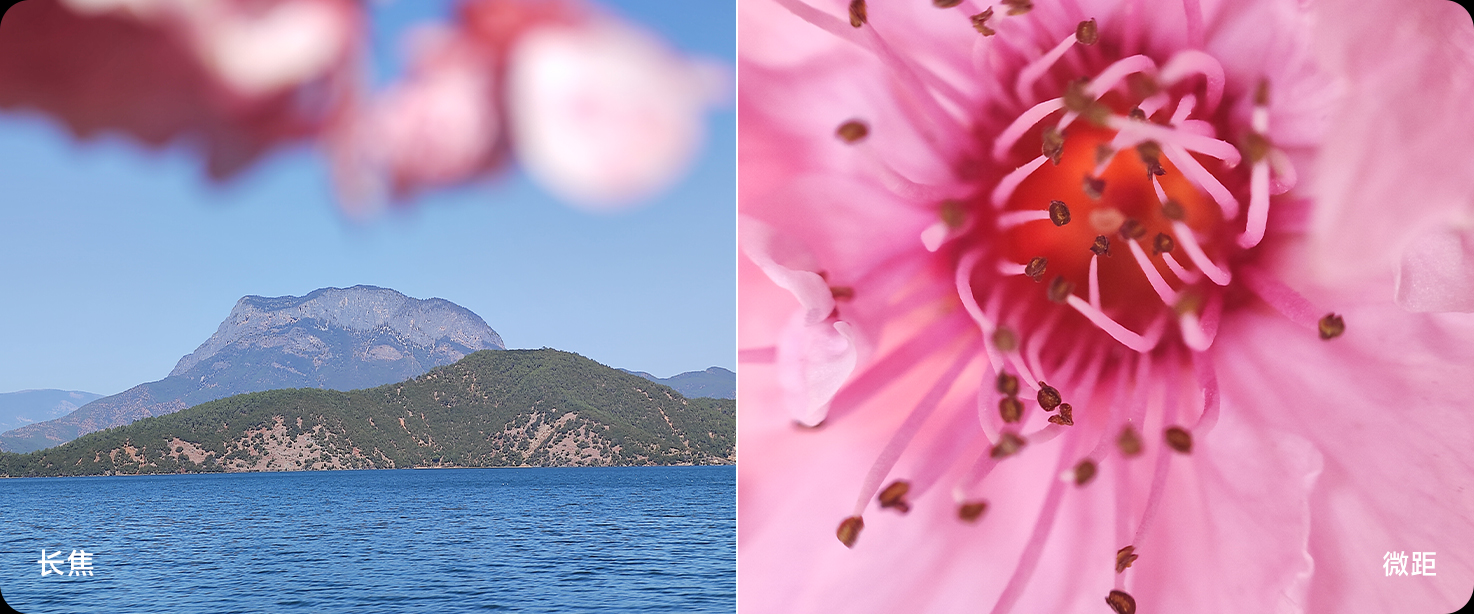 Shoot separately with telephoto and macro by the same liquid lens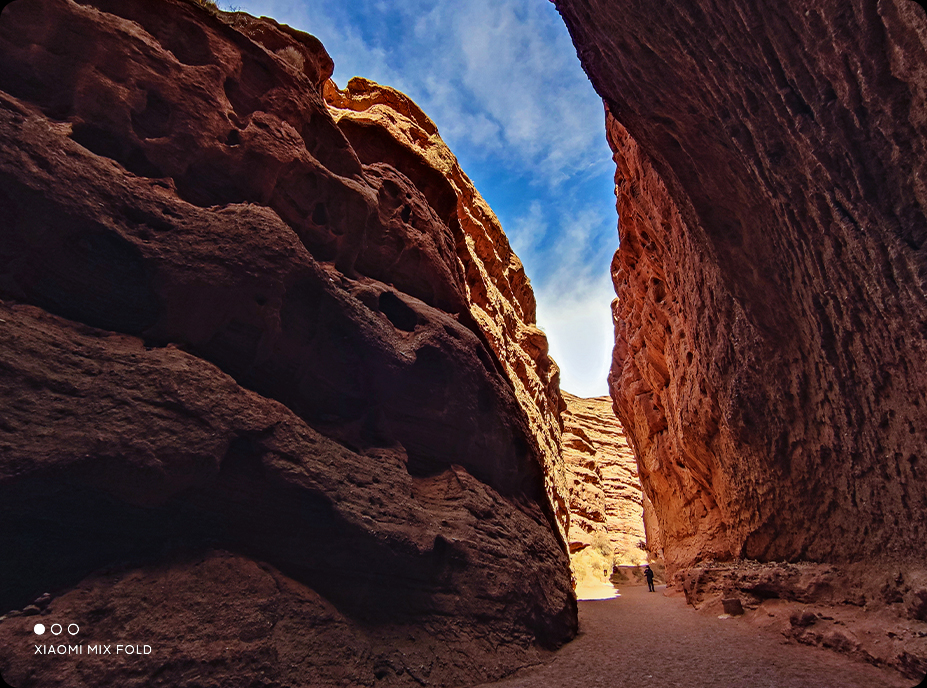 Also innovated is the ``micro airbag'' heat dissipation structure

The new secret of heat dissipation is hidden in the opening and closing connection space. The
first "micro airbag" heat dissipation structure
A folding screen mobile phone has the heat dissipation area of ​​two mobile phones. Through the first
"micro airbag" heat dissipation structure, a heat transfer tunnel is constructed in the complex shaft channel, and
innovative technology is used to empower performance and reject the "heat burden".
Of course, it also has the hard technology of the top 5G flagship mobile phone
Qualcomm Snapdragon 888 flagship platform
LPDDR5 + UFS3.1
5nm process
Qualcomm Snapdragon's first
Adreno 660
New generation graphics processor
The sixth-generation Qualcomm AI engine
Independent NPU
67W fast charge
37min into 100% power

Stable transmission of high-quality signals in all scenes
WiFi 6
Maximum throughput 3.5Gbps
Multi-antenna switching
Smart selection of antennas to enhance signal experience
AOL antenna design
Enhancing antenna performance to improve signal quality
Dual SIM Dual 5G
Dual 5G signal dual high-speed experience
Security protection, multiple encryption
, privacy and information you value,
we will protect
The exclusive environment is absolutely pure,
turn on one-click stealth and refuse to disturb
In work and life, when you need a safe, quiet and reliable network environment, turn on one-click stealth.
Your mobile phone can be used normally while actively turning off the camera, microphone, and GPS positioning, and refuse to passively wake up without knowing it.
Guard your secret space anytime, anywhere.
Put the important things in the safe to
lock up the beauty of privacy
Your personal phone needs a privacy safe.
MIUI's privacy service provides
exclusive encryption space for your important pictures and files , keeping them away from malicious reading and embezzlement.
*Some features will be provided in future system updates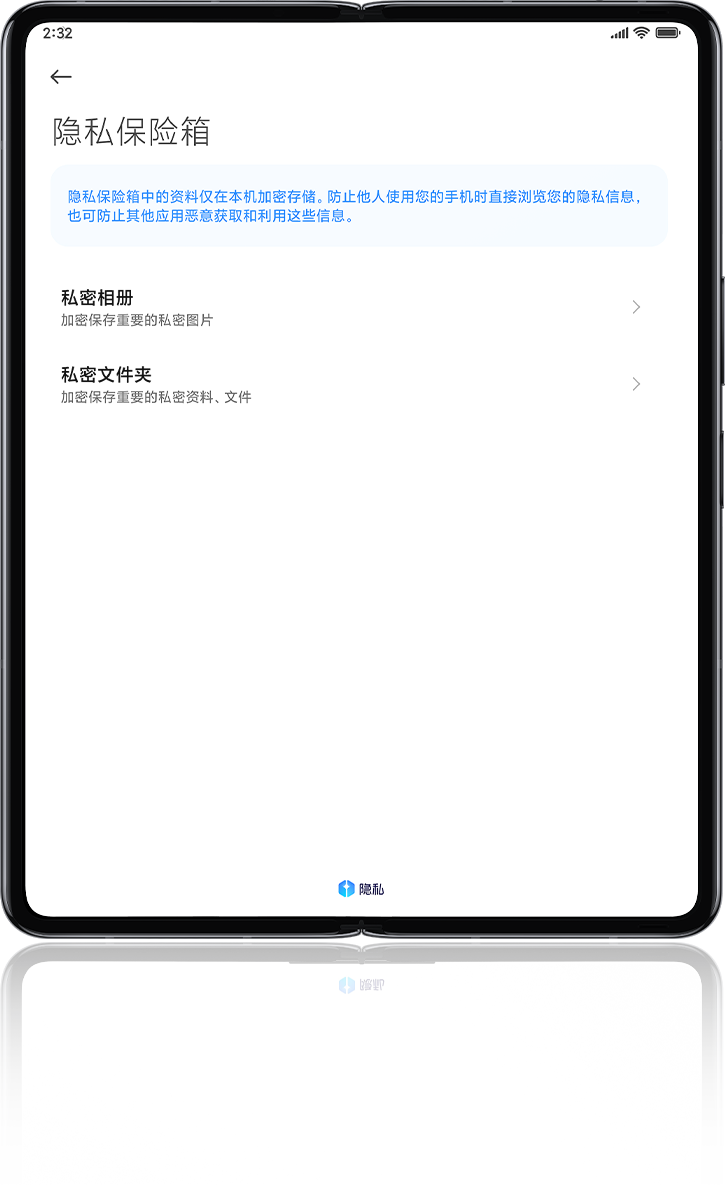 Owning FOLD
is to have a distinguished service
worthy of your love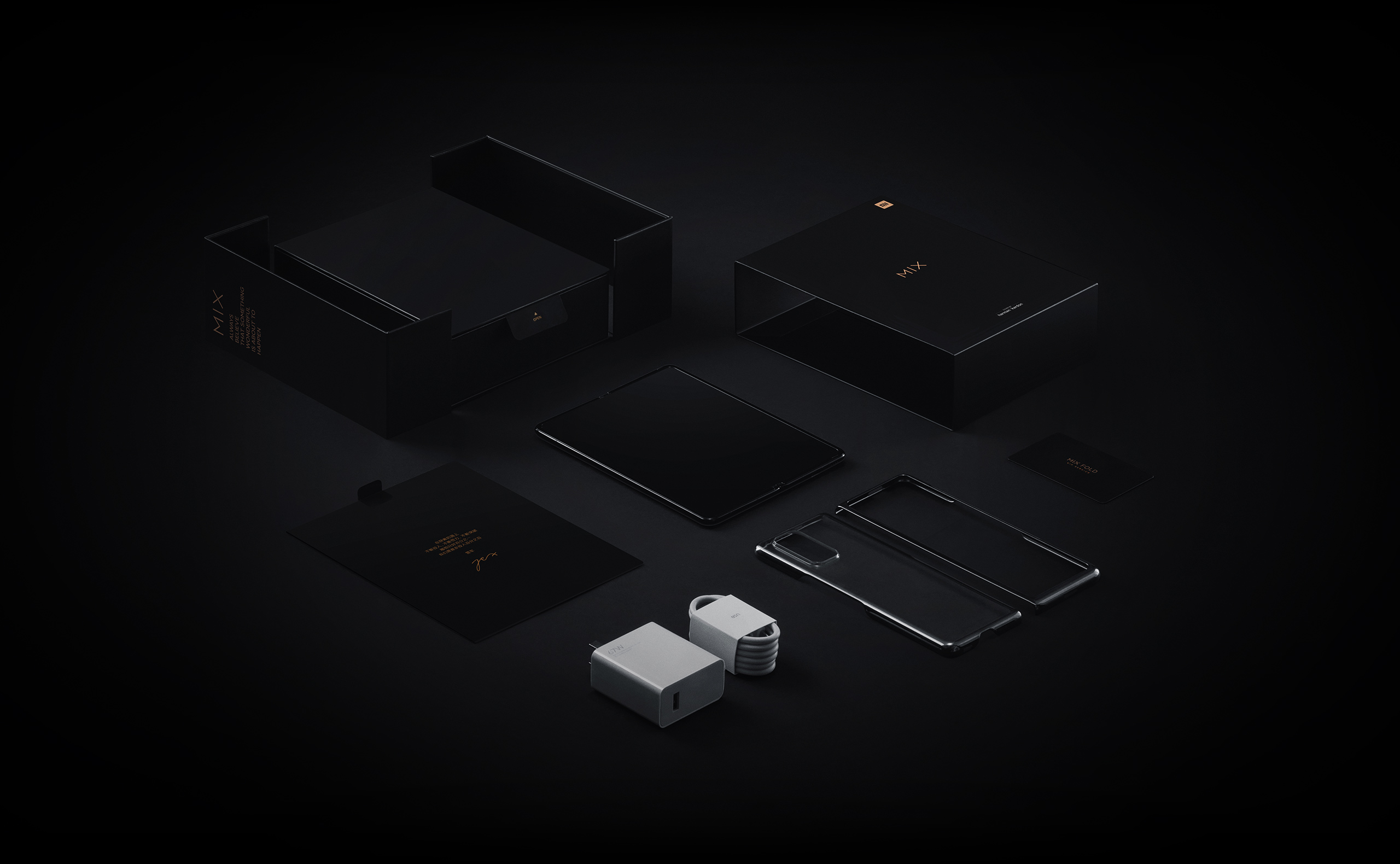 A FOLD

will bring you more valuable services

Dedicated customer service quick access

In-store service personnel reception

Free shipping for two-way repair service

Door-to-door service for hundreds of cities

50% discount for screen replacement

Exclusively available for high-end standby machines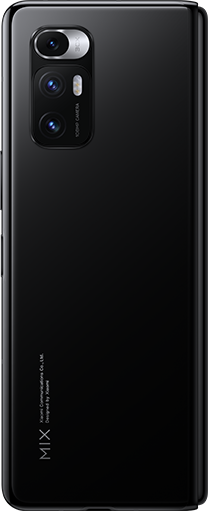 black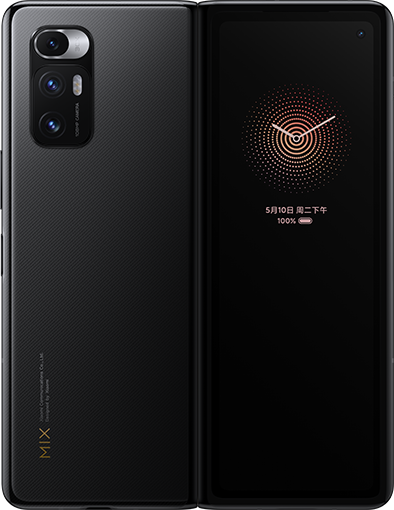 Ceramic Special Edition
Inner screen: 8.01″ 2K+ folding screen Outer
screen: 6.52″90Hz flexible screen
Harman Kardon stereo four-speaker
108MP main camera + liquid lens + ultra-wide-angle lens The
first surging C1 self-developed professional imaging chip
Qualcomm Snapdragon™ 888
WiFi 6 enhanced version + LPDDR5 full blood version + UFS3.1
5020mAh battery
67W fast charge
large screen high efficiency interactive
privacy protection
Length: 173.27mm
Width: folded 69.8mm/unfolded 133.38mm
Thickness: folded 17.2mm/unfolded 7.62mm
Weight: black 317g, ceramic special edition 332g
*The above data is the test data of Xiaomi laboratory. According to different measurement methods in the industry, the actual results may vary slightly.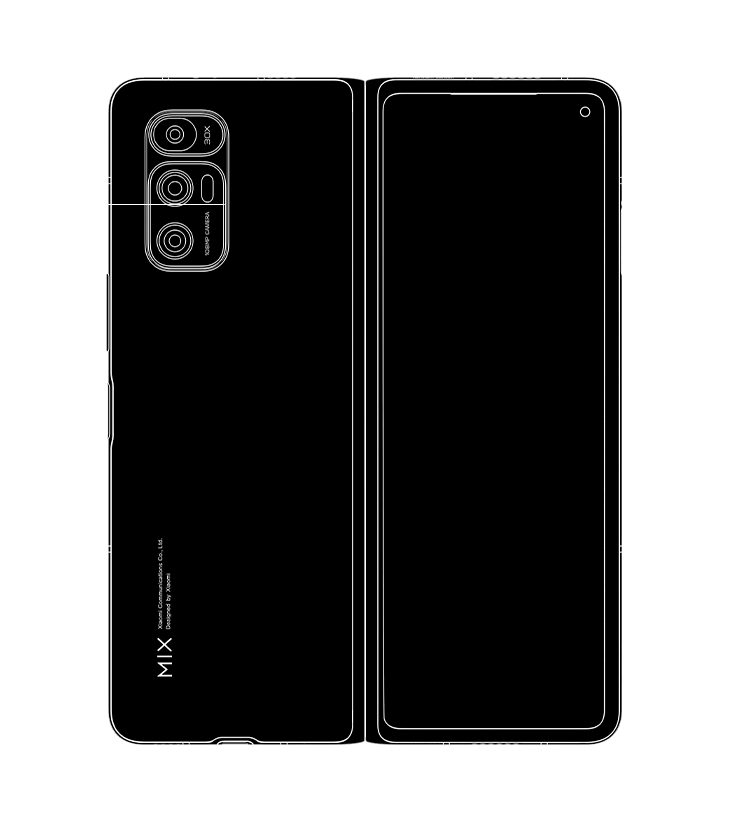 Qualcomm Snapdragon™ 888
CPU architecture process: Kryo 680 architecture, 5nm process;
CPU frequency: eight-core processor, the highest frequency can reach: 2.84GHz
GPU: Adreno 660 graphics processor, the highest frequency can reach 840MHz
AI: The sixth-generation AI engine
16GB + 512GB up to optional
| | |
| --- | --- |
| Operating memory: 12GB / 16GB | LPDDR5 high-speed memory |
| Body storage: 256GB / 512GB | UFS 3.1 high-speed storage |
*The actual usable capacity will be reduced and different due to many factors: because the operating system occupies part of the memory (RAM), the actual usable space is less than the identified memory capacity;
because the installed operating system and pre-installed programs occupy part of the flash memory (ROM) ), the actual available storage space is less than the marked flash memory capacity.


External screen: 6.52 inch AMOLED screen90Hz refresh rate|180Hz sampling rate
Resolution: 2520 x 840
Screen brightness 700nit (HBM)/900nit (peak)
DCI-P3 color gamut
Support Dolby Vision
HDR10+
Primary color screen
360° light perception
Internal screen: 8.01 inch flexible OLED screen60Hz refresh rate|120Hz sampling rate
Resolution: 2480 x 1860
Screen brightness 600nit (HBM)/900nit (peak)
DCI-P3 color gamut
Support Dolby Vision
Primary color screen
HDR10+
360° light perception


5020mAh
Built-in high-voltage lithium-ion polymer battery, non-removable
USB Type-C double-sided charging interface
The phone supports QC4+ / PD3.0 fast charge protocol
67W wired fast charge
Triple Charger IC, shunt charging, disperse fast charging heat:
Safe charging design
Smart bright screen charging
harman/kardon training
Full form surround sound
1216 super-amplitude loudspeaker
Equivalent to 1.34cc large sound cavity
7 Magnetic sound unit
3D Audio
Panning
Full scene multi-level fine tuning


Surging C1 self-developed professional imaging chip丨liquid lens
100 million pixel super clear main camera
1/1.52" large sensor, 2.1μm 9-in-1 large pixels, f/1.75 large aperture, 7P lens
Liquid lens
30x telephoto|3cm macro
13MP ultra wide-angle lens
F2.4 aperture, 1.12μm, 123° super wide angle
Rear camera support
AI Magic Doppelganger|AI Magic Kaleidoscope|AI Camera|Super Night View|Document Mode|Movie Mode|ID Card Copy Mode|
4K Video Shooting|VLOG Video|Voice Subtitles丨Sports Follow-ups丨Time-lapse Photography丨Film Filters丨Video Beauty丨Super anti-shake video|
960fps slow motion shooting丨Macro video shooting|Short video recording丨Portrait mode丨Panorama mode丨Professional mode丨Dynamic photos|
Countdown camera|Level meter|Continuous shooting mode丨HDR丨AI Beauty|AI Smart Slim丨Ultra-wide-angle edge distortion correction丨Group photo face correction丨
Custom watermark丨Portrait blur adjustment丨Dynamic light spot丨Film light effects丨AI super-resolution photography丨AI watermark丨Long exposure丨Timed continuous shooting丨Voice-activated camera|Super Moon
Video shooting
| | |
| --- | --- |
| 8K video recording | 30/24fps |
| 4K video recording | 30/60fps |
| 1080p video capture | 30/60fps |
| 720p video recording | 30fps |
20 million ultra-clear front camera
Front camera photo support
AI Camera|Voice Subtitles丨Video Blur丨Film Filter丨Video Beautification丨Movie Mode丨Front Slow Motion丨Portrait Mode|Front Panorama|
Gesture Camera|Front HDR|Front Screen Fill Light|Countdown Photo|AI Smart Beauty|AI Micro Surgery|Film Light Effects
Video shooting

Slow motion shooting

1080P

30/60fps

720P

120fps

720P

30fps
SA/NSA dual-mode丨dual-cards丨full Netcom 7.0supports dual-cards, unlimited operators, both primary and secondary cards can use 5G
Support dual Nano-SIM card slots, both cards can be 5G stationed on the network regardless of operators.①
Support China Mobile/Unicom/Telecom 5G/4G/3G/2G ②
Support dual card 5G dual mode SA/NSA (Sub-6G) ③
Support dual-card VoLTE HD voice ④
Note①: Whether to support 5G depends on the local operator's network; when using two telecom cards, the secondary card can only be registered on the telecom VoLTE network.
If the secondary card or the local network does not support the telecom VoLTE service, it cannot be used;
Note②: Not supported TD-SCDMA standard (mobile 3G);
Note ③: Whether SA/NSA is supported depends on the local operator's network and service deployment, and the secondary card SA function is supported through OTA upgrade;
Note ④: It supports the VoLTE service of China Mobile/Unicom/Telecom. The usage depends on the operator's local network and service deployment;
Support frequency band
5G: n1 / n3 / n28a / n41 / n77 / n78 / n79
Note: The actual network and frequency band usage depends on the deployment of local operators, n1 and n3 need to be supported by the operator through software upgrades after release, n28a (703-733Mhz 30Mhz)
4G: FDD-LTE: B1 / B2 / B3 / B4 / B5 / B7 / B8 / B12 / B17 / B18 / B19 / B20 / B26 / B28A
TDD-LTE: B34 / B38 / B39 / B40 / B41 / B42
Note: LTE B41 (2496-2690 194MHz); LTE B28A (703-733Mhz 30Mhz)
3G: WCDMA: B1 / B2 / B4 / B5 / B6 / B8 / B19; CDMA EVDO: BC0
2G: GSM: B2 / B3 / B5 / B8 CDMA 1x: BC0
Support 4×4 MIMO antenna technology|HPUE|HO RxD
WLAN protocol: Wi-Fi 6 enhanced version, Wi-Fi 5, Wi-Fi 4 and 802.11a/b/g
WLAN frequency: 2.4G WiFi | 5G WiFi
Support 2x2 MIMO, 8x8 Sounding for MU-MIMO, WiFi Direct, Miracast, 2.4G, 5G dual concurrent
Bluetooth: Bluetooth 5.2
Support AAC / LDAC / LHDC
After the Tianxing Finance Wallet App is opened, you can use functions such as transportation card, Mi Pay, door card, eID*, electronic car key*, etc. by double-clicking the power button.
Transportation card: support 300+ cities, support 40+ types of public transportation cards* transfer cards, support free old card transfer to new machine and simultaneous transfer of card balance.
(Transport card support cities due to differences in technical conditions and cities, etc., subject to actual conditions; the available range of credit card terminals and car discounts are subject to
The announcement by the local government and operating companies shall prevail. )
Mi Pay: Support online payment, offline payment, UnionPay QR code, UnionPay card payment, UnionPay one-touch payment.
Door card: door card simulation, Mijia smart door lock, virtual door card, custom blank card. (It can only simulate the unencrypted frequency band of 13.56MHz
Door cards, bank cards with door card functions and door cards with stored-value consumption, bus consumption and other functions cannot be simulated temporarily. Even if the simulation is successful, these
The card does not have functions such as banking and public transportation;)
Smart card selection: Smart switch between door card and traffic card.
The specific number of cities supported, city names, banks, number of cards, eID partner hotels list, electronic car key partner models, etc., based on actual
The situation shall prevail. For further information, please follow the official WeChat account of "Sky Star Financial Wallet".
For more information about devices and versions supported by smart card selection: https://www.xiaomi.cn/post/18882483
Navigation and positioning
Beidou: B1I + B1C+ B2a丨GPS: L1 + L5丨Galileo: E1 + E5a
GLONASS: G1|QZSS: L1 + L5丨NavIC: L5
AGNSS: A-GPS|A-GLONASS丨A-BDS丨Data network positioning丨Wi-Fi network positioning丨sensor assisted positioning
MP3, FLAC, APE, AAC, OGG, WAV, WMA, AMR, AWB
Hi-Res Audio certification (high-resolution audio)|harman kardon|four-speaker system
Meter sound
MP4, MKV, AVI, WMV, WEBM, 3GP, ASF
Supports high dynamic range display when playing HDR10 video content
Ultrasonic distance sensor | Ambient light sensor | Acceleration sensor | Hall sensor | Gyroscope | Electronic compass
Linear Motor|Infrared Remote Control|Barometer
Mobile phone host/power adapter/USB Type-C data cable/Type-C to Audio adapter cable/pin/
Mobile phone case/MIX FOLD exclusive service card/instructions (including three packs of certificates)
Description:
*In terms of memory and capacity, the actual usable capacity will be reduced and different due to many factors: because the operating system occupies part of the memory (RAM), the actual available space is less than the identified memory capacity; due to the installation of the operating system and pre-installed programs Part of the flash memory (ROM), the actual available storage space is less than the capacity of the identified flash memory.
*In terms of charging, data such as speed and duration are all our laboratory data. The actual situation will vary slightly due to different test software versions and specific test environments. In the end, the actual usage time shall prevail.
*The screen diagrams and product description display diagrams provided on this website are all reference diagrams, and the actual situation is subject to the actual product.
*Product pictures, models, data, functions, performance, specifications, user interface and other product information are for reference only. Xiaomi may improve the above content. For specific information, please refer to the actual product and product manual. Unless otherwise specified, the data involved in this website are the results of Xiaomi's internal testing, and the comparisons involved are all compared with Xiaomi products.
*The general mobile phones compared on the page are Xiaomi's own mobile phones. The product site does not specifically point out that it is provided by our laboratory data, design technical parameters and suppliers. The actual data of the whole site will be slightly different due to different test software versions, specific test environments, and specific versions. The structural pictures displayed on the whole site are all functional schematic diagrams, not the absolute actual structure, and the actual product shall prevail.
Reminders:
1. If the protective film of the body is torn or scratched, it will not be returned for 7 days without reason
. 2. Home and store services include mobile phone cleaning and maintenance, software debugging, and hardware fault repair services
3. Support 100 cities for free Home service, the actual situation shall prevail
4. If the main screen is accidentally damaged or the warranty period is exceeded, enjoy half-price service out of warranty for the first time (half-price screen replacement does not include labor service fees)
No customer reviews for the moment.
Questions
(4)
From
Rob Beek
|
2022-04-03 09:57:56
if i order mi mix fold can i get the ceramic version then ?

with kind regards Rob
administrator
Hi, yes, 16GB RAM version of this phone is ceramic one.
From
Rohit Gandhi
|
2021-05-27 12:24:24
Will you add Google play store and common android apps before sending phone to me?
administrator
No, you'll need to install google apps by yourself, but process is quite straight-forward.
From
Rohit Gandhi
|
2021-05-25 11:34:45
Will you add Google play store abs important google apps before sending out?
administrator
Hi, it have google aps core installed, but you'll need to install "visible" apps like store, maps etc.
From
Rob
|
2021-05-25 07:02:16
Why are most phones returnable within 14 days except thexiaomi-mi-mix-fold-16gb+512gb-black. Do you have the ceramic finish?
administrator
Because we can't accept returns of fragile devices. I guess 16GB/512GB is ceramic, but please confirm at Xiaomi website.
Only registered user can ask a question.
Login