Xiaomi 12 Pro Dual Sim 8GB+256GB Blue
| | |
| --- | --- |
| Location: | Asia |
| Possibility to return: | Yes, within 14 days to warehouse in USA / UK or EU |
| Length of warranty | 12 months |
| Warranty Extension: | At promotional terms, up to 24 months (during checkout) |
| Dual Sim | Yes |
| 5G | Yes |
| Rom: | Global or Original (Chinese+English) - select below |
| Processing time for warranty service from | 6 weeks |
| Processing time for warranty repair to | 12 weeks |
Other variants / accessories
Available delivery options:
Keep track of the price drops on this item. Simply enter your email here and we will send you an email alert.
Invalid email
Watch it
You will get $ 4.35 in reward when purchase 1 of this product. The reward can be used to pay for your next orders, or converted into voucher code.
Frequently Asked Questions
Welcome to Bludiode.com
We are mobile electronics marketplace seller since 2014, we offer mostly smartphones, tablets and accessories. Our customers have right to return product locally (USA, UK, EU) and execute warranty up to 24 months. All products sold on our website are coming straight from the producers, are genuine and they are subject to the warranty. To learn more click "About us" in the website footer.
Check also these products available at local stock: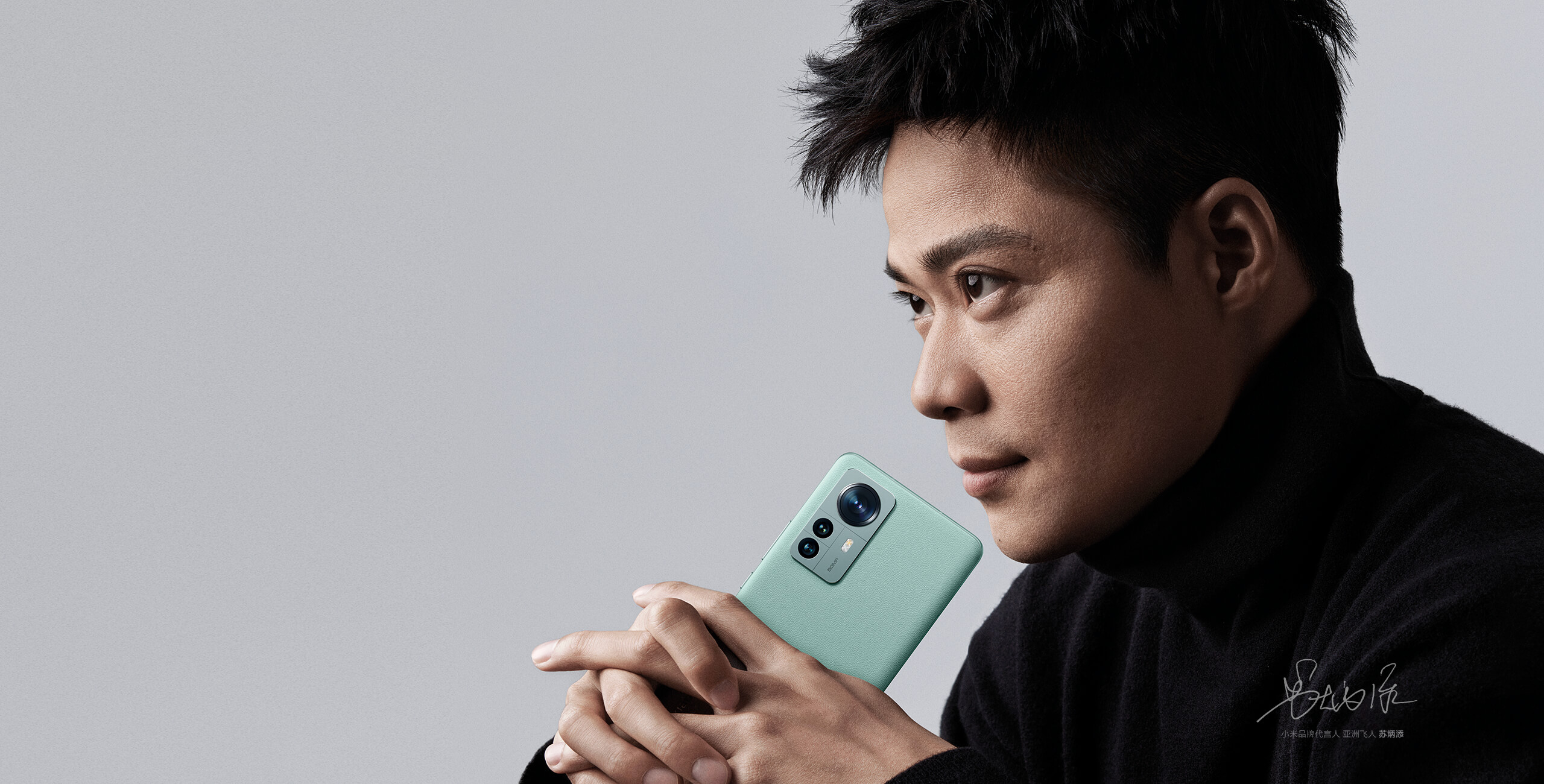 So fast, so steady,
so strong once in a while.
Qualcomm's new generation of chips is empowered, and the speed has been greatly improved.
Three major professional main photography blessings, the ability to fully evolve.
The new interpretation of the master design concept, the texture is simple and extraordinary.
The flagship screen has won fifteen records, and the senses are outstanding.
A new generation of Snapdragon 8
mobile platform
Dynamic performance scheduling technology
120W Xiaomi surging
4600mAh large battery per second
Self-developed ``Mi Surging P1'' chip can be
charged to 100% in the fastest 18 minutes*
50 million ultra-clear three main
cameras at night scenes at all focal lengths
Every lens is excellent, without fear of night
CyberFocus all things focus tracking
Snap shots, live up to the excitement
Pure aesthetics precision craftsmanship
Simplicity, not simple
2K AMOLED
Super Vision Screen
DisplayMate A+ 15 records*
Intelligent dynamic refresh rate
The all-round breakthrough of a
good show and the stage is great!
* The data comes from Xiaomi's laboratory. Due to different test environments, the specific values ​​will be slightly different, and the actual situation shall prevail.
* DisplayMate A+ record data comes from the official website: https://www.displaymate.com.


Super performance and
stable control
A new generation of Snapdragon 8 mobile platform that is strong enough to make everything possible
Using flagship 4nm process technology, integrated tens of billions of transistors, equipped with innovative architecture, stronger performance, lower power consumption,
regardless of work, games, network and other diverse needs, the body feels are all smooth.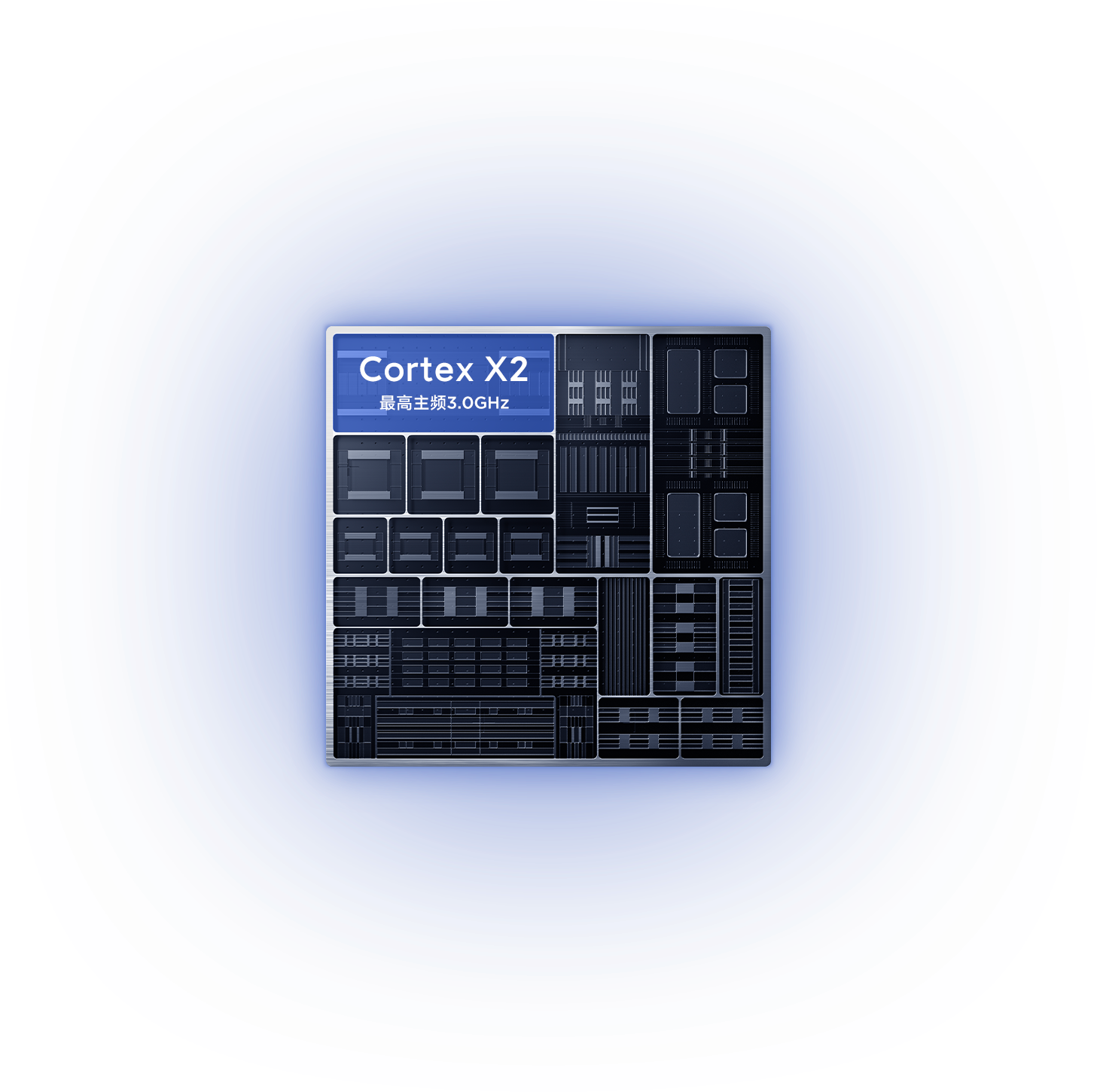 The seventh-generation Qualcomm AI engine
AI fusion accelerates, giving you more powerful intelligent use of images
+400%
Performance improvement
* The test data comes from the official data of Xiaomi Lab and Qualcomm, and the test comparison object is Qualcomm Snapdragon 888.
* Antutu running score data comes from Xiaomi Lab
Dynamic performance scheduling
allows you to drive steadily. Within milliseconds, you can intelligently determine the running state of the process, match the computing power according to your machine needs , and maintain excellent power consumption at any time.
King of Glory
120 frame mode 30 minutes
Reduced power consumption20%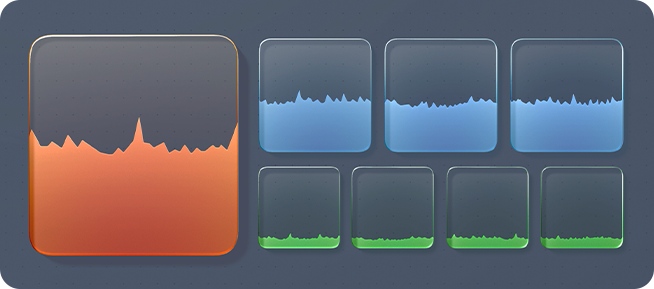 Single pair line
Large core + large core medium frequency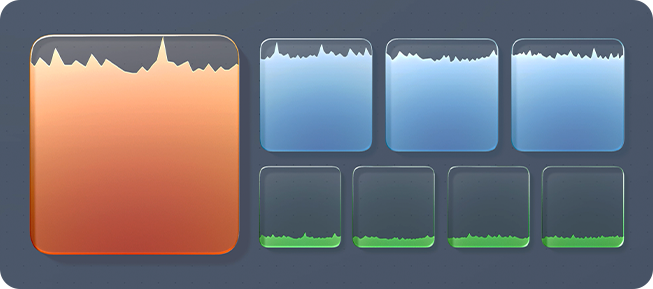 Teamfight
Large core + large core high frequency
* The data comes from Xiaomi Labs, and the data is compared to the Xiaomi 12 Pro that has not activated this feature.

Greatly capable of heat dissipation
2900mm ² super large VC liquid cooling to
build a three-dimensional temperature control system
Equipped with a new generation of intelligent temperature control system, using ultra-thin VC liquid cooling materials,
effectively reducing the core temperature, helping you calmly deal with various situations.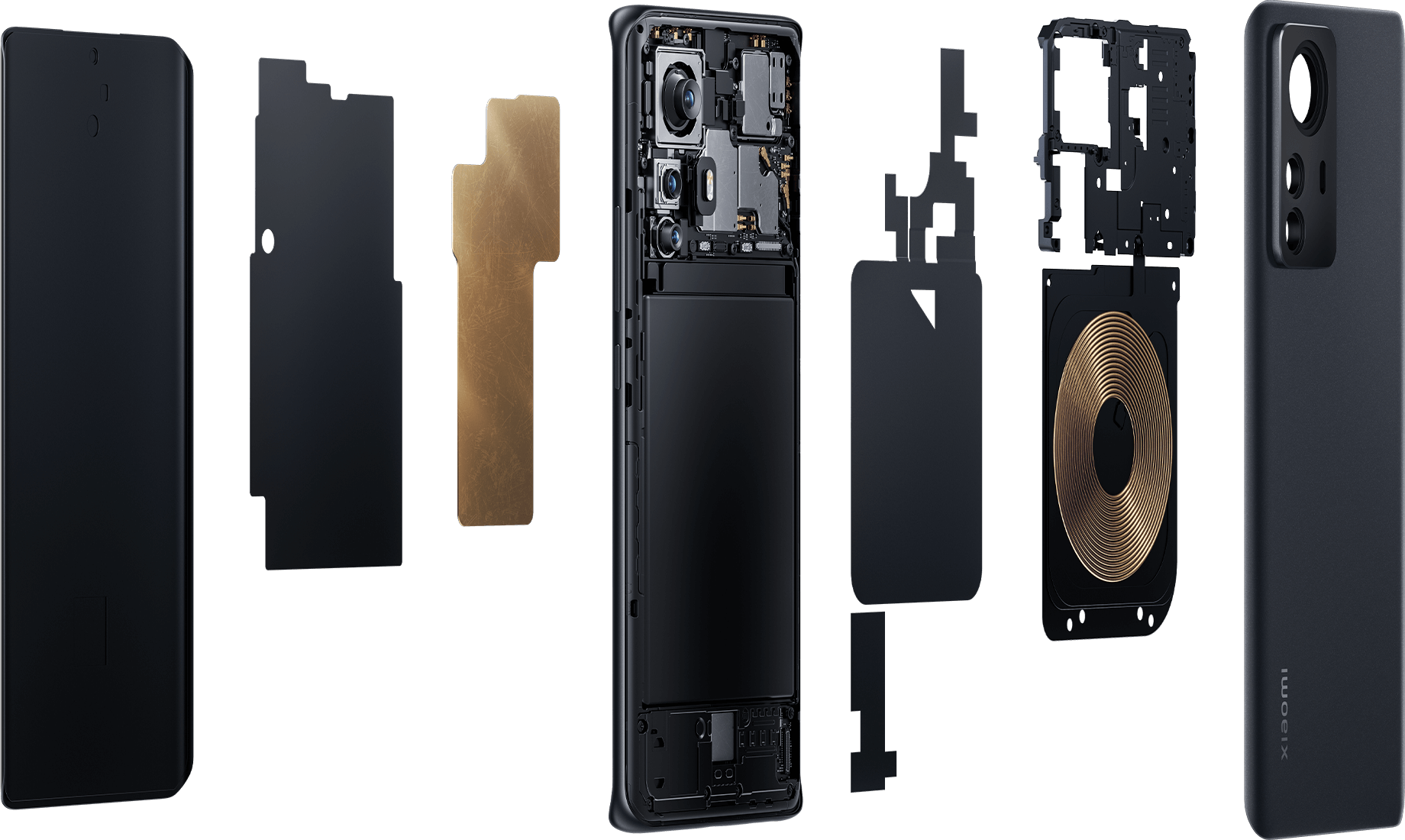 Xiaomi's self-developed charging chip that cannot be underestimated

Another strong core in the same body
Xiaomi's self-developed charging chip not only greatly reduces energy consumption,
but also improves charging efficiency in an all-round way. It also effectively avoids concentrated heating and makes the use of high-power chargers more secure.
4X Quadruple boost chip
16A Maximum output current
96.8% Efficient output efficiency
Level 17 Multiple security protection mechanisms
High energy ahead! 120W Mi Surge Charge
Dual-speed wired temperature control and fast charging, with a degree of relaxation.
Constant temperature mode
24min Charge to 100%
Fast mode 18min
Charge to 100%
50W wireless second charge
10W wireless reverse charge

would like to charge and how
to charge and how
Brand new 50W wireless second charging, the
fastest charging to 100% in 42min.
* The data comes from Xiaomi's laboratory. Due to different test environments, the specific values ​​will be slightly different, and the actual situation shall prevail.
* Surging 120W wired second charging means that the output power of the charger is 120W. The actual power may vary due to different environments.
* The surging 120W wired second charge requires a Mi 120W charger.
* 50W wireless charging in seconds, it needs to be equipped with a Xiaomi wireless charging kit of the same power and above.
The power is also surging.
Strong battery life, escort the sense of safety
The new single-cell high-energy density battery has
significantly improved battery capacity and charging speed . With plenty of power, it fully supports your daily use.
* This refers to the comparison with the previous generation of Xiaomi's 120W batteries.
The flagship screen is steady and brilliant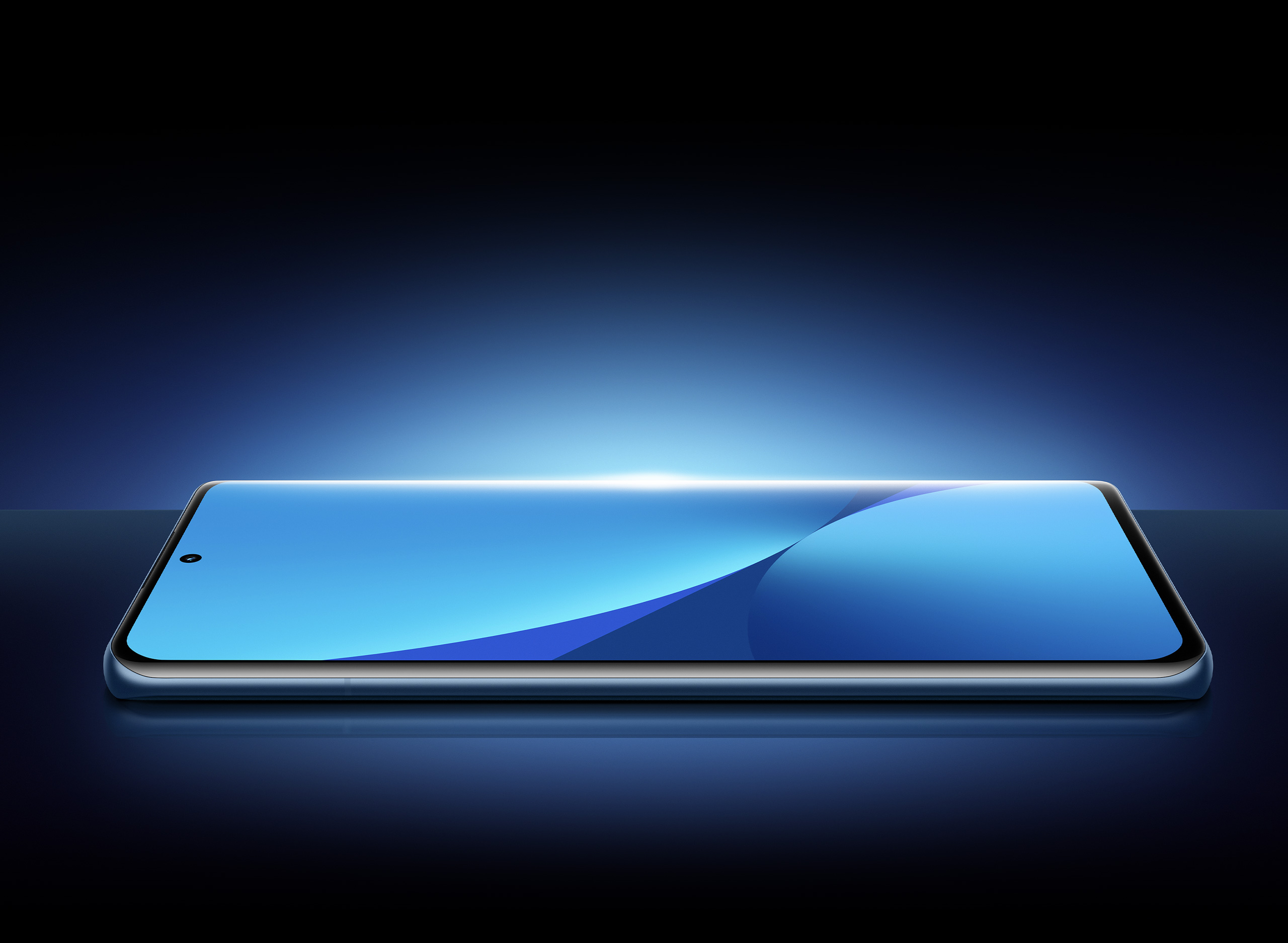 2K AMOLED Super Vision Screen
DisplayMate A+ 15 records
Superb
The 6.73" large screen size, 2K resolution, 16000-level brightness adjustment, 1.07 billion colors,
with delicate techniques, create a beautiful sense.
* DisplayMate A+ record data comes from the official website:
2K 3200 x 1440
E5 Luminescent material
Micro-Lens
Micro prism technology
Second generation LTPO
1-120Hz adaptive refresh rate
480Hz Ten-finger touch sampling rate
8000000:1 Contrast
10bit Color depth
Dolby Vision
1500 nit Local peak brightness
JNCD≈0.43
Delta E≈0.4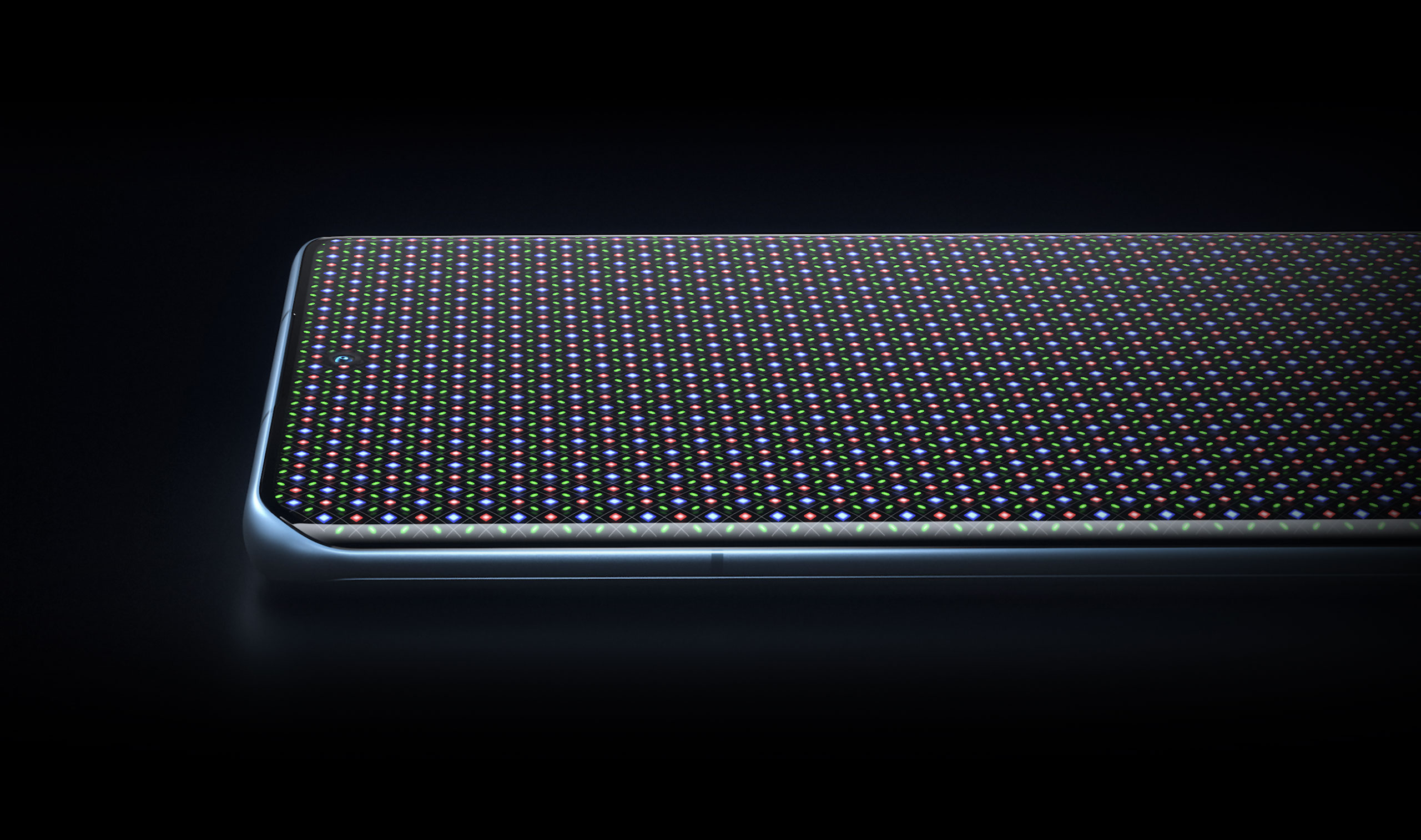 Multiple leaps in material and technology
Ultra power saving
* Data comes from Xiaomi Lab, compared with the previous generation E4 luminescent material.
Better E5 luminescent material
The global brightness is greatly increased by 11%, and the power consumption is greatly reduced by 25%*, which
can easily cope with the light changes in each scene and maintain good
visibility and clarity of the screen .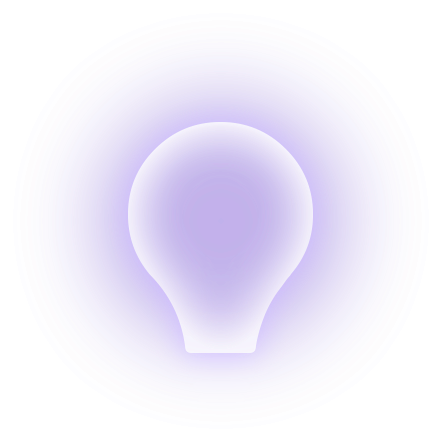 The micro-prism technology has a subtle but visible change
With the microprism technology, the power consumption of the screen is
greatly reduced under the same brightness . Don't be polite, let's
enjoy more excitement.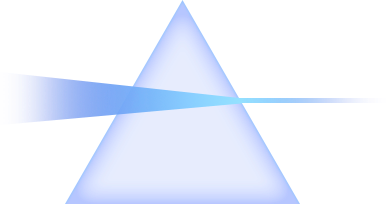 LTPO substrate lays a good foundation for power saving
Use the new LTPO substrate to
save more power consumption for your screen in daily use.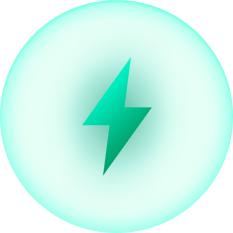 A new generation of Snapdragon 8 mobile platform / dynamic performance scheduling
Super smooth 1-120Hz
adaptively switches with the scene,
refreshing your knowledge of the refresh rate.
This powerful 2K AMOLED flagship display is equipped with a brand-new
adaptive refresh technology, which can intelligently change the refresh rate according to different usage scenarios.
Not only makes the real-time experience smoother, but also changes the method to save you power.
Chasing light and shadows,
steady snapshots
50 million three major ultra-clear main camera
professional imaging systems
SONY's super powerful IMX707 lens leads the team, and the three main cameras jointly build a new imaging system,
giving the shooting experience a new life. Full-focus night scene mode, night scene portrait, all things focus-tracking image,
let your light and shadow capture ability, live up to every moment of excitement.
SONY IMX707 50 million wide-angle main camera
24 mm equivalent focal length
1/1.28" ultra-large base
2.44μm four-in-one pixel size
7P lens
f/1.9 aperture
support OIS optical image stabilization
50 million portrait main camera
48mm equivalent focal length
5P lens
f/1.9 aperture
50 million super wide-angle main camera
115° ultra-wide viewing angle
6P lens
f/2.2 aperture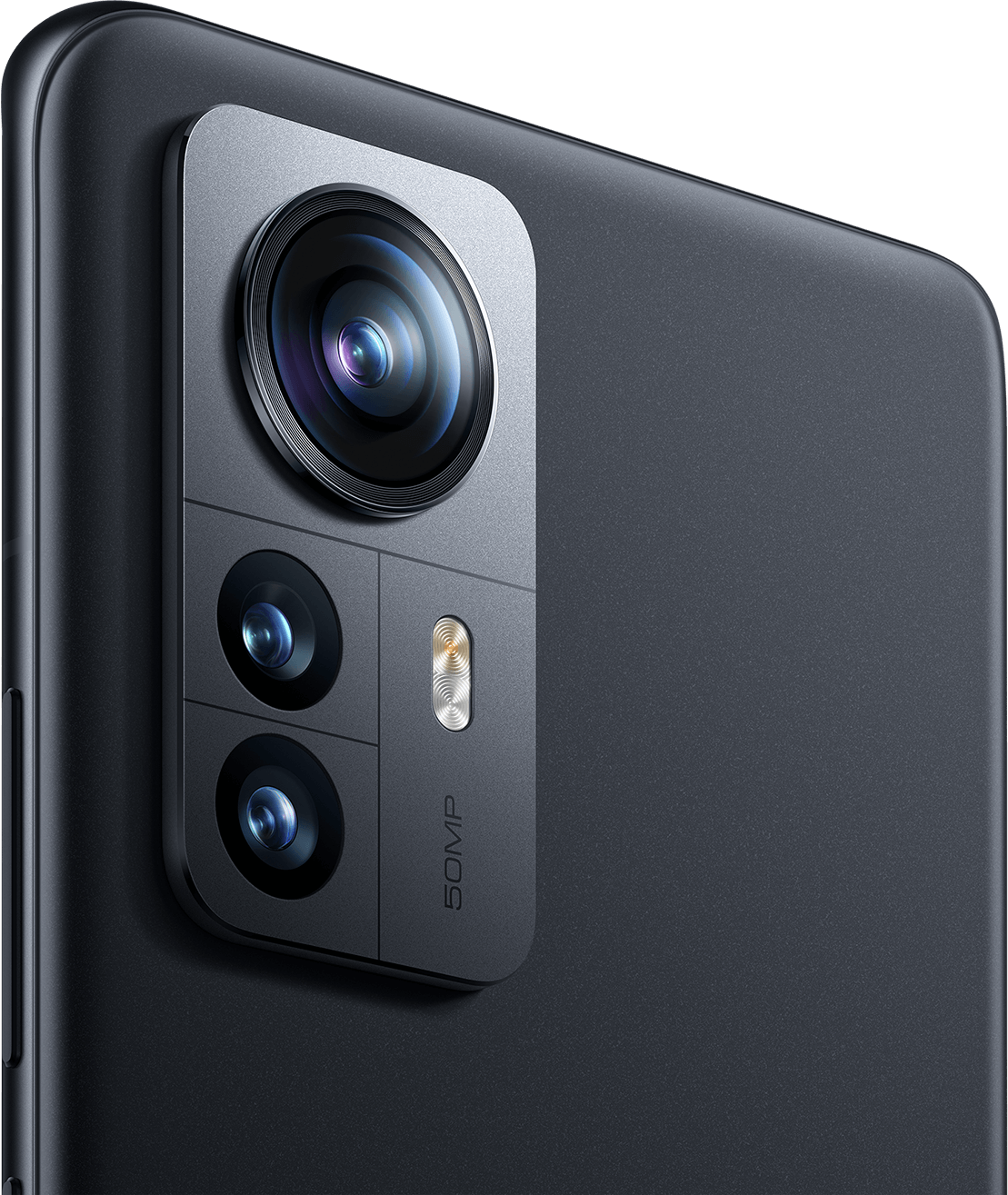 CyberFocus all things focus tracking
No matter how you shoot, always lock the focus steadily and
live up to every moment, fleeting excitement.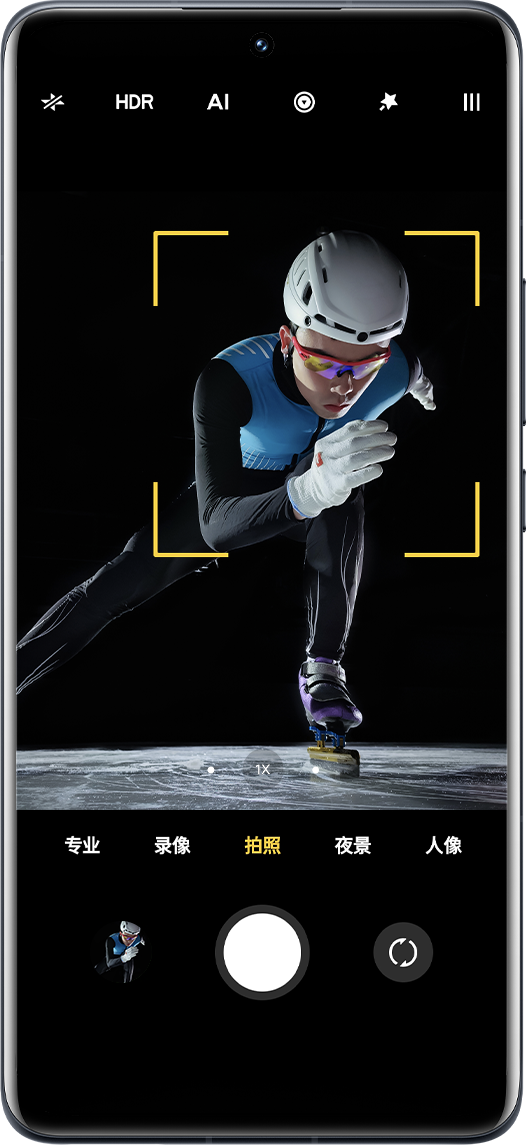 Intelligent recognition of subject characteristics
The focus is always on you
The self-learning technology of human body and object features can not only perform human eye recognition,
but also recognize the whole picture of the subject and intelligently lock the focus. That's right, this is your
brand new "protagonist halo".
New intelligent modeling recognition
From another angle, it's
still you
Change a variety of angles, and still recognize the subject without losing focus.
More free shooting methods are in your hands.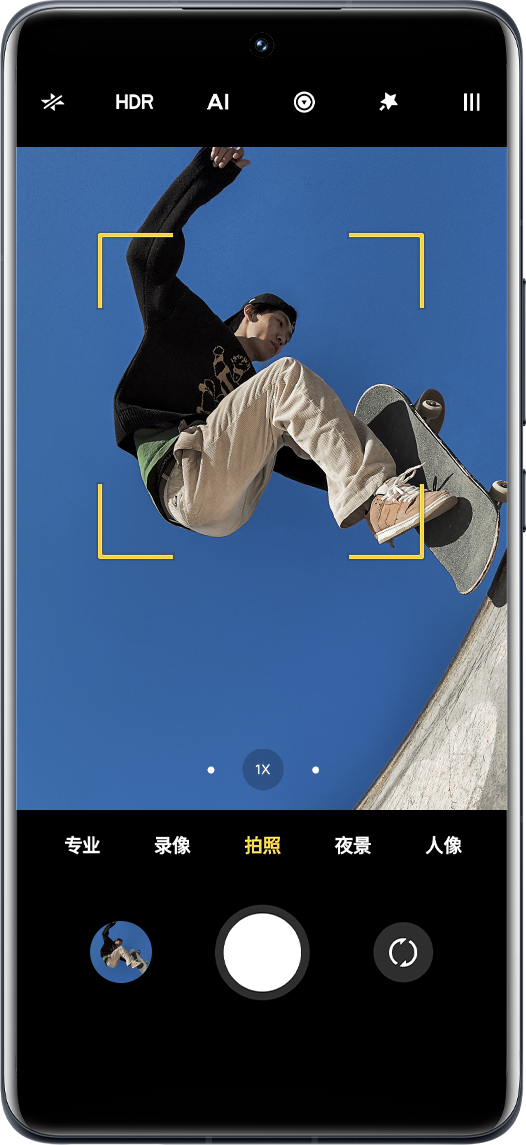 Focus lock function
Still the central protagonist
when returning from a short parting
When the subject comes out of the lens, it can still be recognized immediately when it comes into the lens again, and it can be focused instantly.
* The function is effective, and the main body drawing time needs to be controlled within three seconds.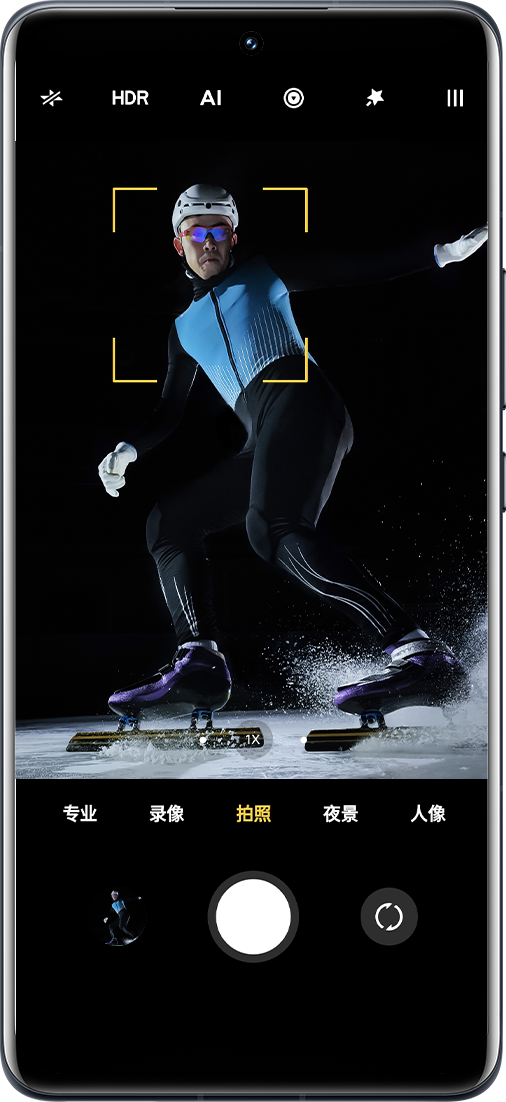 AI sports tracking focus
Become a faster self?
Still catch your light
In the face of dynamic scenes, you can also have full expressiveness, and you can lock into the excitement in an instant.
* Human eye tracking focus and sports tracking focus must be activated in the settings.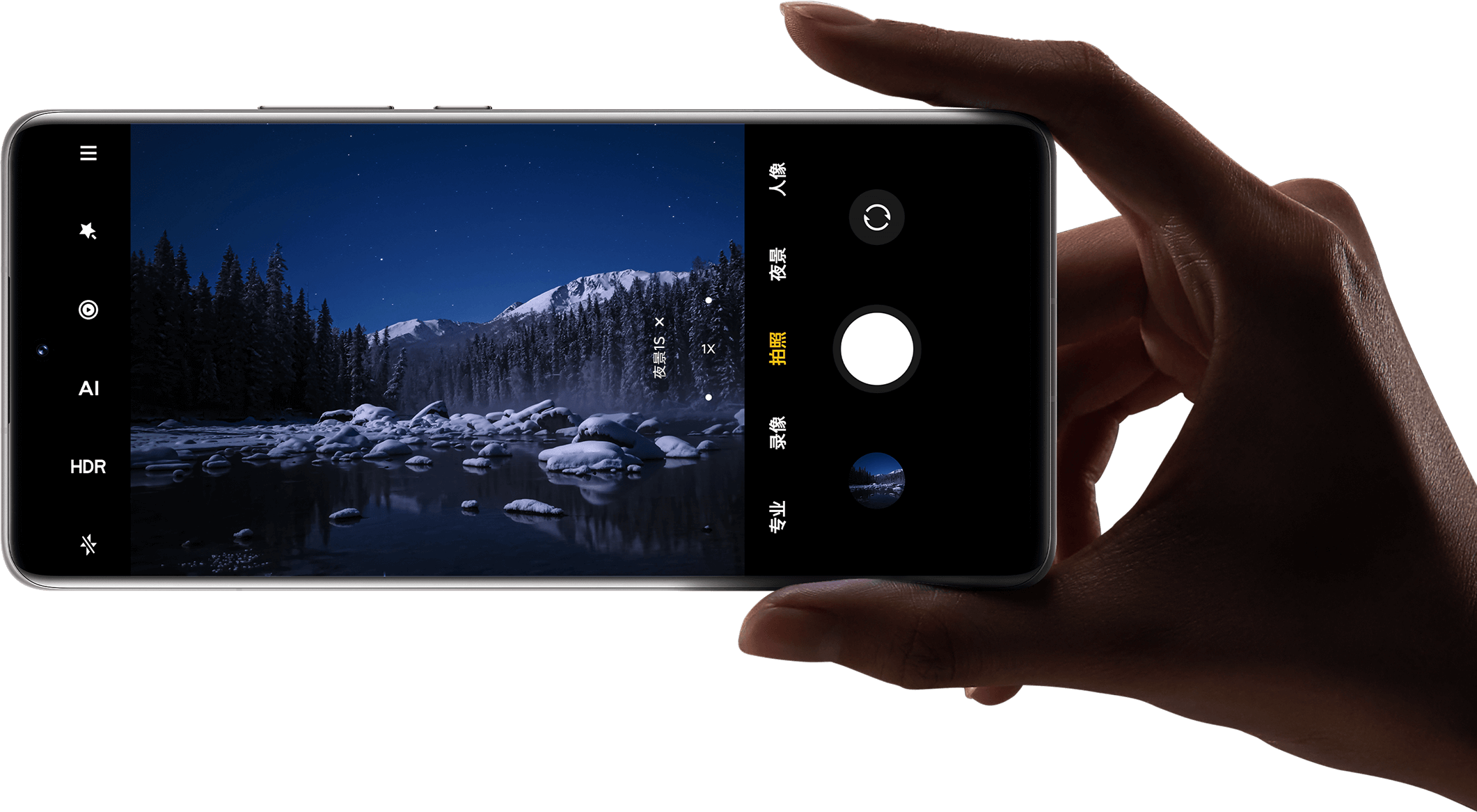 Night view of three main cameras at all focal lengths
Dark night, everyone is fearless
Super night shooting with three main cameras and all focal lengths, no matter which lens, it can be called a master to conquer the night.
The larger aperture and larger photosensitive element greatly improve the portrait effect of night scenes that are even more difficult to handle.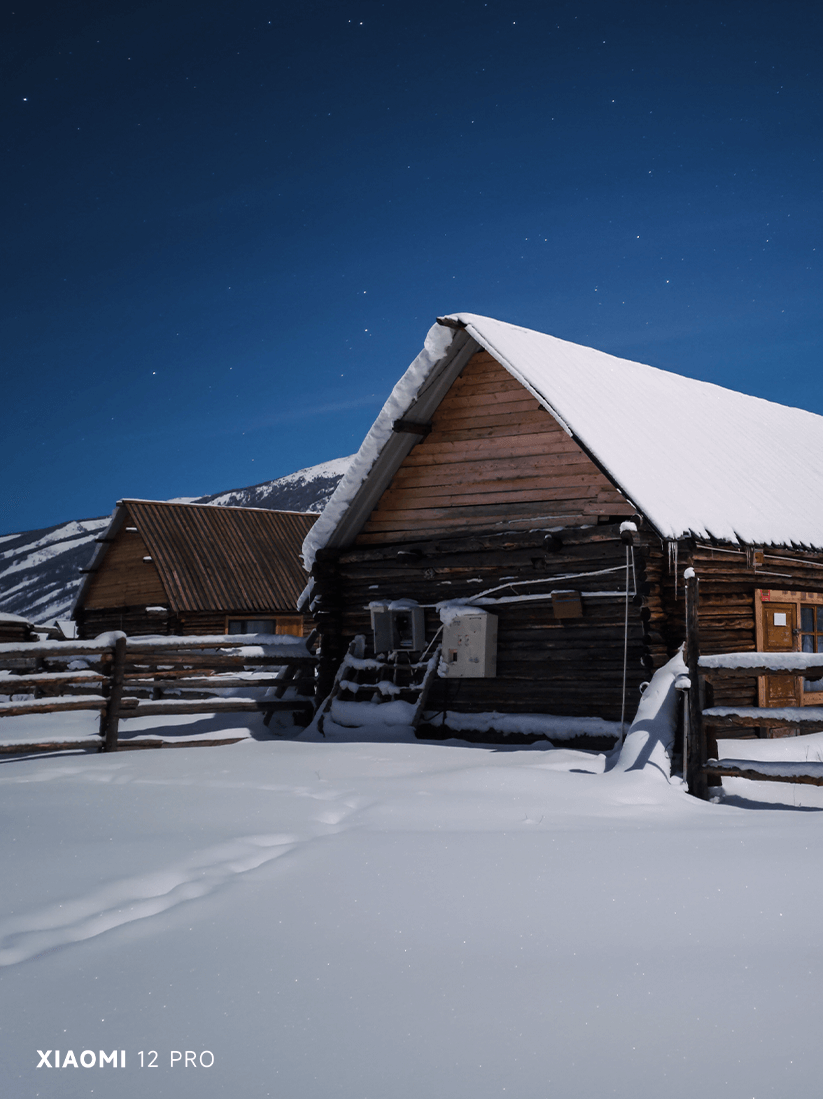 50 million wide-angle main camera
Night shots are clearer and more detailed
50 million portrait main camera
Add brilliance in dim light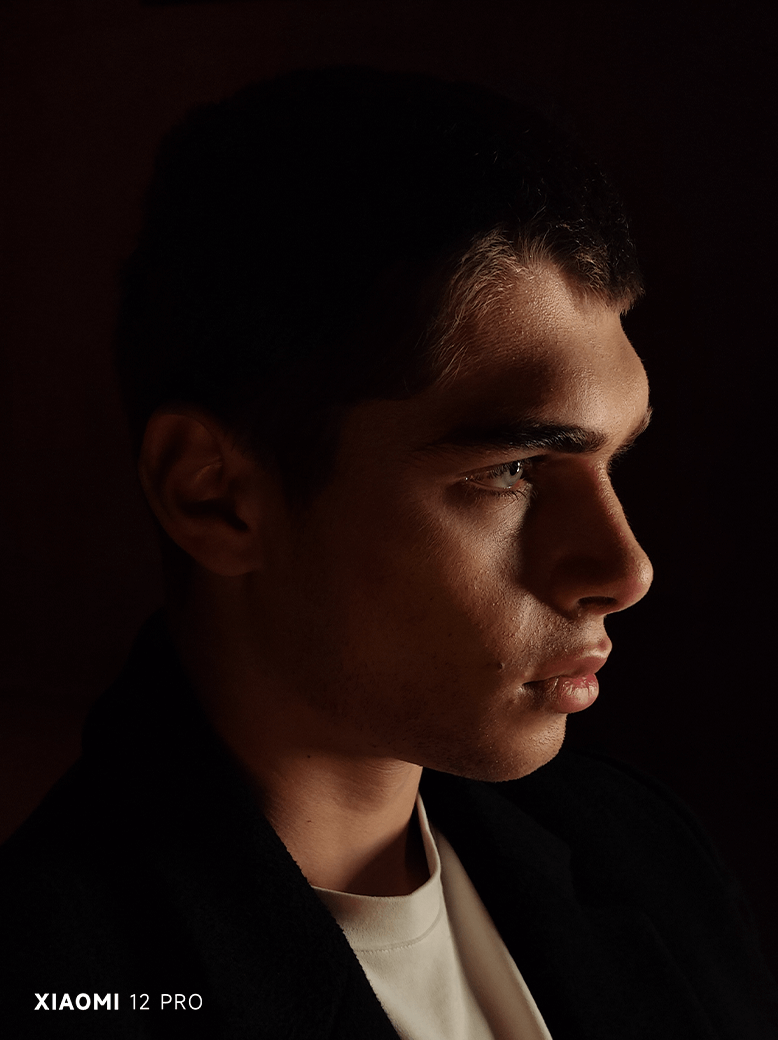 50 million super wide-angle main camera
Wide open, and light capture ability
The dimmer in the night
Self-developed "Xiaomi Yexiao 2.0" algorithm
The texture of night shots goes one step further.
The photo is not only bright at night, even if there are local highlights in the lens, it will not be overexposed.
Ordinary night scene algorithm
Xiaomi 12 Pro night owl 2.0 algorithm
After the photo is taken, I will come to a blockbuster
Night scene video is also not a problem.
The Night Owl video algorithm is driven by a neural network to intelligently fetch frames and synthesize the picture, and at the same time enhance the AI ​​noise reduction ability, so that the brightness of the picture is significantly improved. The dim light environment does not let your inspiration dim.
32 million front super clear lens
Beauty in every shot
Ultra-clear selfie lens, large size sensor, professional image algorithm,
no matter how you shoot, you can clearly show your beauty.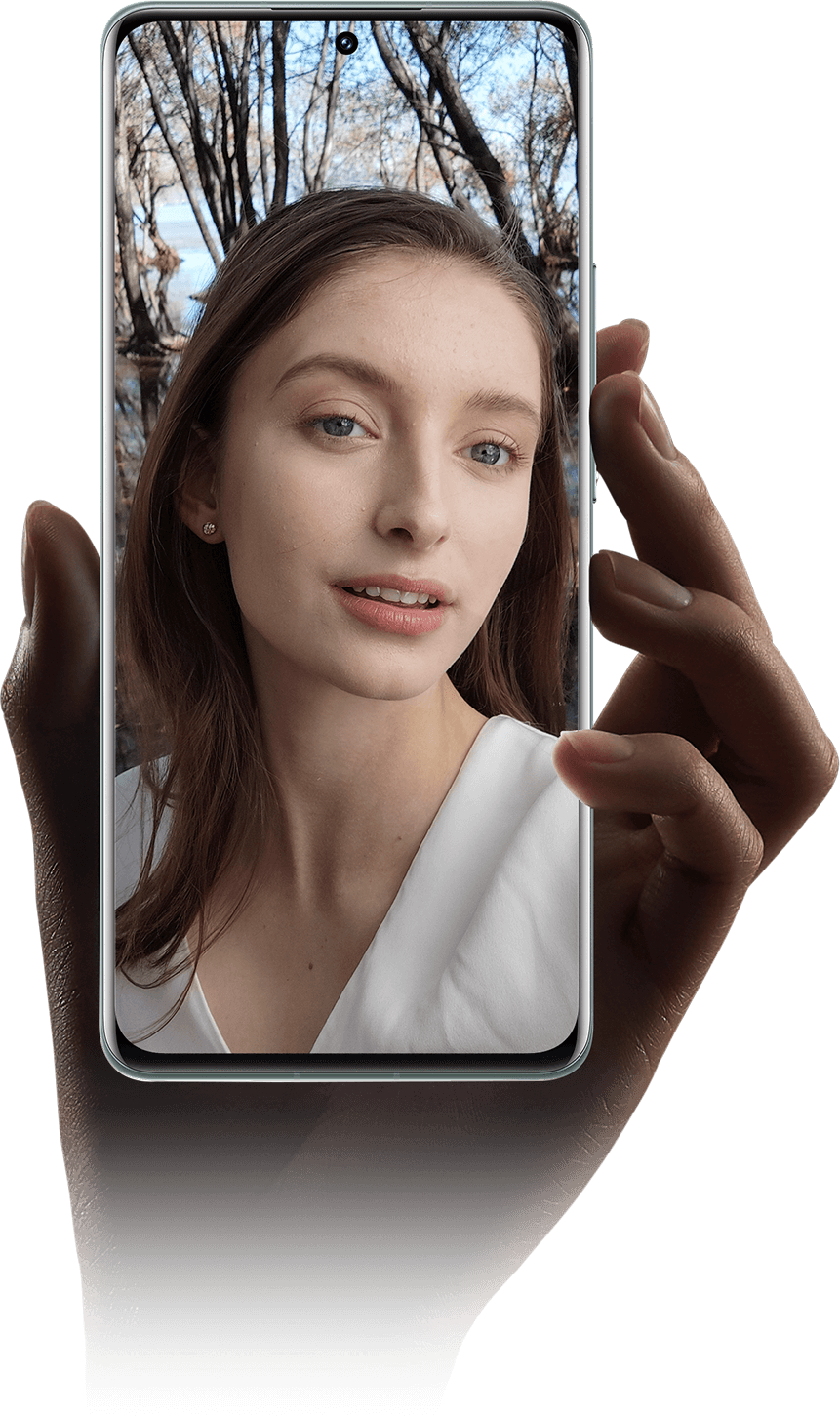 Pixel-level skin rejuvenation technology
Native skin-beauty portraits
revitalize your temperament with technology
Say goodbye to the traditional beauty technology, adopt the pixel-level skin rejuvenation technology of GAN generation against the network, and
undergo a million-level high-precision training to restore the natural good skin texture, delicate but not excessive.
More experience
stable and practical
Four-unit speaker
Teana Quartet
The flagship dual-core four-unit speaker, high and low frequency division, so that the graceful good sound has a more balanced dynamic beauty.
5G network experience is smoother
15 Antenna
41 Mainstream frequency bands
Fast back to the net
Intelligent scene judgment
matching optimization strategy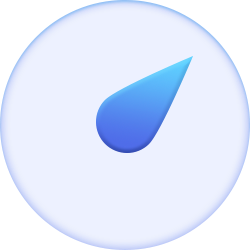 Signal enhancement
Antenna signal enhancement,
call frequency band antenna performance
increased by 15%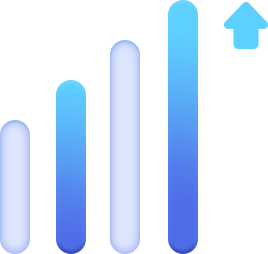 Preferred access
Enhance network quality judgment and
intelligently select faster channels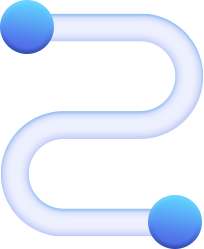 The new WiFi 6 enhanced
experience has evolved
Good power saving

Intelligently save power when the rate requirement is low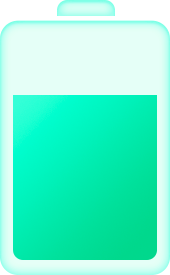 Wide coverage
Greater coverage and longer
transmission distance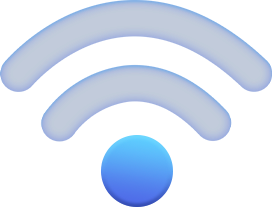 Low latency
Improve uplink technology to
reduce application delay
Senior translators
help you overcome language difficulties
The Xiao Ai translation function covers a variety of scenes, and
your personal translation master is here on call.

Call translation
Cross-language conversation, real-time simultaneous interpretation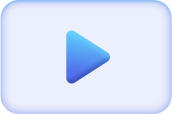 Screen translation
Electronic contract documents, one-click to get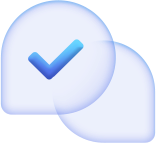 simultaneous interpretation
Face-to-face, easy and unobstructed communication
The new MIUI 13
global smart experience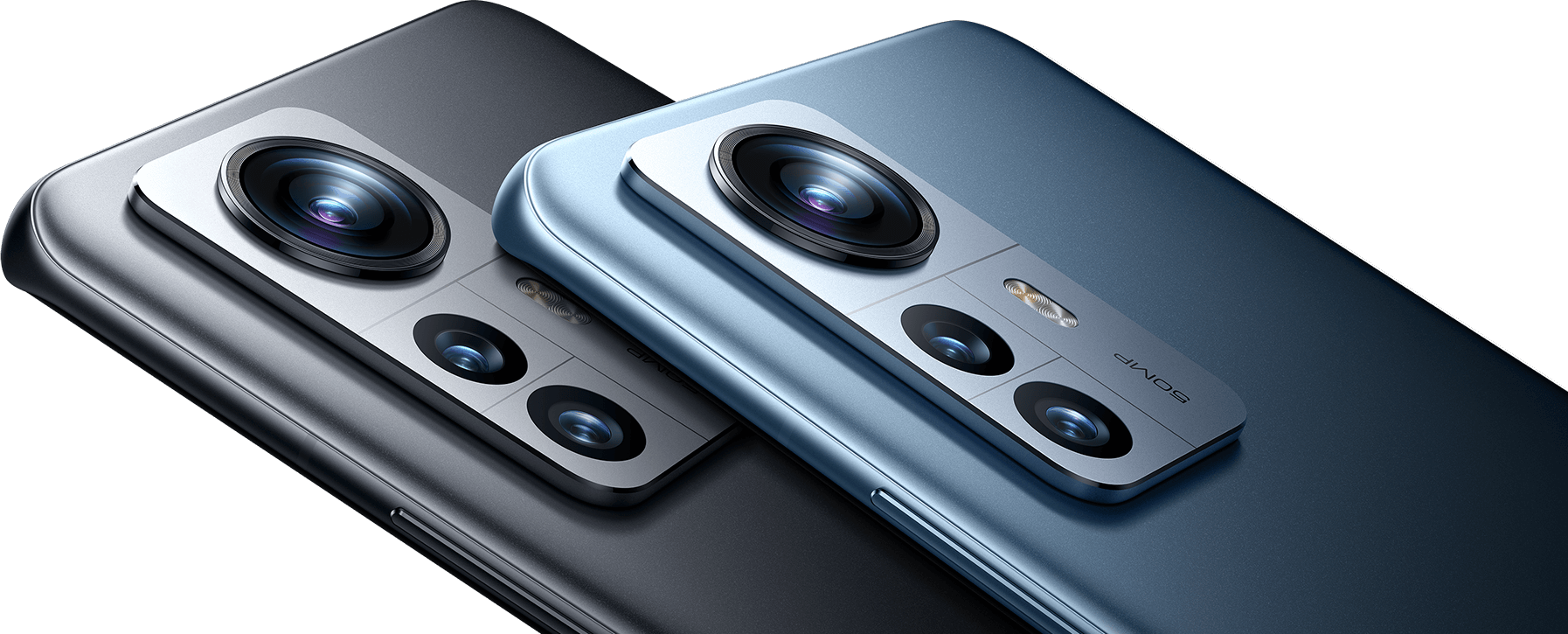 Specifications:
A new generation of Snapdragon 8 mobile platform / dynamic performance scheduling
WiFi 6 enhanced version + LPDDR5 full blood version + UFS 3.1
VC liquid-cooled stereo temperature control system
4600mAh high-power
Mi Surging P1 charging chip
120W Mi Surging second charging / 50W wireless second charging / 10W Reverse charging
2K AMOLED super vision screen
Intelligent dynamic refresh rate
50 million ultra clear three main cameras (wide angle, portrait, ultra wide angle) 32 million front ultra clear lens
Harman Kardon stereo four-unit speaker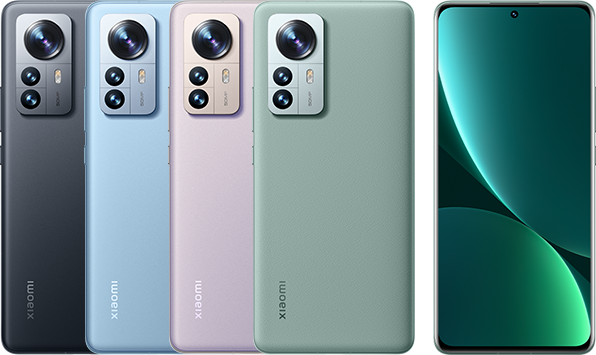 black / blue / Purple / Field Green (PU)
Length: 163.6mm
Width: 74.6mm
Thickness: 8.16mm (glass version) | 8.66mm (PU version)
Weight: 205g (glass version) | 204g (PU version)
*The above data is the test data of Xiaomi laboratory. According to different measurement methods in the industry, the actual results may vary slightly.
12GB + 256GB up to optional
Operating memory: 8GB / 12GB LPDDR5 high-speed memory (6400Mbps)
Body storage: 128GB / 256GB UFS 3.1 high-speed storage
* The actual usable capacity will be reduced and different due to many factors: because the operating system occupies part of the memory (RAM), the actual available space is less than the identified memory capacity; because the installed operating system and pre-installed programs occupy part of the flash memory (ROM) ), the actual available storage space is less than the identified flash memory capacity.
A new generation of Snapdragon 8 mobile platform
CPU architecture process: 4nm process
CPU frequency: eight-core processor, the highest frequency can reach: 3.0GHz
GPU: Adreno TM GPU graphics processor
AI: The seventh-generation AI engine
6.73 inch 2K super vision screen
Type: AMOLED micro-curved flexible screen
Resolution: 3200 x 1440
Display frame rate: up to 120Hz
Touch sampling rate: up to 480H
Primary color screen丨LTPO丨10bit丨DCI-P3|Natural eye protection丨360°photosensitive丨Sunshine screen 3.0丨Auto brightness 2.0丨
AI master image quality engine丨Ultra-thin screen fingerprints丨Dark light unlock丨Heart rate detection
Contrast ratio 8,000,000:1丨HDR10+丨Dolby Vision
Peak brightness: 1500nit
Battery life and charging
4600mAh (typ) / 4480mAh (min)
Built-in single-cell high-energy density battery, non-removable
USB Type-C double-sided charging interface
The phone supports QC4 / QC3+ / PD3.0 fast charge protocol / MI FC2.0 fast charge
120W millet surging second charge / 50W wireless second charge / 10W wireless reverse charge
50 million ultra-clear three main cameras
50 million wide-angle main camera: SONY IMX707丨1/1.28" large sensor丨support four-in-one 2.44μm large pixel output丨
Support OIS optical image stabilization丨7P丨f/1.9 large aperture丨equivalent 24mm focal length
50 million like main camera: 5P丨f/1.9 aperture丨equivalent 48mm focal length
50 million super wide-angle main camera: 6P | f/2.2 aperture | 115 ° super wide viewing angle
Sports focus|Sports capture| Short video recording丨Portrait mode丨Panorama mode丨Adorable shooting丨Professional mode丨Time-lapse photography丨Cine lens丨
Magic Doppelganger丨Both Front and Rear View丨Super Night View 2.0丨Document Mode丨VLOG Video丨Slow Motion Shooting丨AI Watermark丨Long Exposure丨
AI Magic Kaleidoscope | AI Camera丨Film Mode丨Portrait Blur Adjustment丨AI Film Light Effects丨AI Beauty丨Ultra Wide Angle Edge Distortion Correction丨
ID Card Copy Mode|4K Video Capture丨Voice Subtitle丨Video Filter丨Video Beauty丨Video Super Stabilization丨Dynamic Photo丨
Countdown photo丨Level meter丨Timed continuous shooting丨Facial recognition丨HDR丨Custom watermark丨Voice control
8K video recording: 24fps
4K video shooting: 30 / 60fps
1080P video shooting: 30 / 60fps
720P video recording: 30fps
Slow motion video shooting: 720P 120/240/480/960 / 1920fps
Slow motion video shooting: 1080P 120/240 / 960fps
Front 32 million HD camera
Short video recording丨Portrait mode丨Dual scenes before and after | Time-lapse photography丨Cute shooting丨Voice subtitles丨Video filters丨Movie mode丨
Front-screen fill light丨Countdown photography丨AI smart beauty丨Portrait blur adjustment丨AI movie light effects丨Dynamic photos丨Timed continuous shooting丨Voice control
Front video shooting frame rate
1080P video shooting: 30 / 60fps
720P video recording: 30fps
5G Dual SIM丨Full Netcom 7.0
Support dual Nano-SIM card slots, 5G stationing on the network regardless of operators ①
Support China Mobile/Unicom/Telecom 5G/4G/3G/2G ②
Support dual card VoLTE HD voice ③
Note①: Whether to support 5G depends on the local operator's network; when two telecom cards are used, the secondary card can only be registered on the telecom VoLTE network. If the secondary card or the local network does not support the telecom VoLTE service, it cannot be used;
Note②: Not supported TD-SCDMA standard (mobile 3G); does not support CDMA 2000 EVDO standard (telecommunications 3G);
Note ③: support for mobile/unicom/telecom's VoLTE services, the actual usage depends on the operator's local network and service deployment.
Support frequency band
5G: n1 / n3 / n5 / n8 / n28a (uplink: 703MHz-733MHz, downlink: 758MHz-788MHz) / n38 / n40 / n41 /
n77 / n78 / n79
Note: The actual network and frequency band usage depends on the deployment of local operators. The n3, n5, n8, and n28a frequency bands need to be supported by the operator through software upgrades after release;
4G: FDD-LTE: B1 / B2 / B3 / B4 / B5 / B7 / B8 / B12 / B17 / B18 / B19 / B26
TDD-LTE: B34 / B38 / B39 / B40 / B41 / B42
Note: LTE B41 (2496-2690 194MHz);
3G: WCDMA: B1 / B2 / B4 / B5 / B6 / B8 / B19
2G: GSM: B2 / B3 / B5 / B8; CDMA 1X: BC0
Support 4×4 MIMO antenna technology "HPUE" HO RxD
WLAN protocol: WiFi 6 enhanced version, WiFi 5, WiFi 4 and 802.11a / b / g
WLAN frequency: 2.4G WiFi | 5G WiFi
Support 2x2 MIMO, 8x8 Sounding for MU-MIMO, WiFi Direct, Miracast, 2.4G, 5G dual concurrent
Bluetooth: Bluetooth 5.2
Support AAC / LDAC / LHDC
After the Wallet App is activated, you can use traffic card, Mi Pay, door card, eID*, car key* and other functions by double-clicking the power button.
Transportation card: supports 300+ cities, and supports 50+ types of transportation cards for free migration from old phones to new phones. (Transport card supports cities due to technical regulations
The actual situation shall prevail; the available range of credit card terminals and ride discounts shall be subject to the announcements of local governments and operating companies. )
Mi Pay: Support online APP payment, offline card swiping, UnionPay QR code payment, UnionPay label one-touch payment.
Door card: physical door card, smart door lock, community door card, custom blank card. (Only the door card with the frequency band of 13.56MHz can be simulated, with the door card function
Even if the simulation is successful, these cards do not have functions such as banking and public transportation)
The specific number of cities supported, city names, banks, number of cards, car key cooperation models, etc., are subject to actual conditions.
For further information, please follow the official WeChat account of "Sky Star Financial Wallet", or refer to (https://www.mipay.com)
Navigation and positioning
Beidou: B1I + B1C+ B2a丨GPS: L1 + L5丨Galileo: E1 + E5a
GLONASS: G1|QZSS: L1 + L5丨NavIC: L5
AGNSS: A-GPS丨Data network positioning丨Wi-Fi network positioning丨Sensor assisted positioning
MP3, FLAC, APE, AAC, OGG, WAV, AMR, AWB
Hi-Res & Hi-Res Wireless Audio Certification丨Harman Kardon丨Stereo four-unit speaker|Dolby Atmos丨Audio Sharing丨
Real-time ear feedback丨WeChat/QQ call recording丨HD recording 2.0
MP4, MKV, WEBM, 3GP playback
HDR 10, HDR 10+, Dolby Vision video content supports high dynamic range display
Ultrasonic distance sensor丨Ambient light sensor丨Acceleration sensor丨Gyroscope丨Electronic compass|X axis linear motor丨
Infrared remote control丨Barometer丨Back light (color temperature) sensor丨Flicker sensor
Mobile phone host丨power adapter丨USB Type-C data cable丨mobile phone protective shell丨pins丨
Instructions (including three packs of certificates)
*This list is only for the package of the whole machine. According to the different sales packages, the accessory packages provided outside the package of the whole machine are slightly different, and the user's choice at the time of purchase shall prevail.
Special Note:
*In terms of memory and capacity, the actual usable capacity will be reduced and different due to many factors: because the operating system occupies part of the memory (RAM), the actual usable space is less than the identified memory capacity; due to the installation of the operating system
And the pre-installed program occupies part of the flash memory (ROM), and the actual available storage space is less than the capacity of the identified flash memory.
*In terms of charging, data such as speed and duration are all data from our laboratory. The actual situation will vary slightly due to different test software versions and specific test environments. In the end, the actual usage time shall prevail.
*The screen diagrams and product description display diagrams provided on this website are all reference diagrams, and the actual situation is subject to the actual product.
*Product pictures, models, data, functions, performance, specifications, user interfaces and other product information are for reference only. Xiaomi may improve the above content. For specific information, please refer to the actual product and product manual. remove
Unless otherwise specified, the data involved in this website are the results of Xiaomi's internal testing, and the comparisons involved are all compared with Xiaomi products.
*The general mobile phones compared on the page are Xiaomi's own mobile phones. The product site does not specifically point out that it is provided by our laboratory data, design technical parameters and suppliers. The actual data of the whole site will be subject to the test software version and tool.
The test environment and specific version are different, but there are slight differences. The structure pictures displayed on the whole site are all functional schematic diagrams, not the absolute actual structure, and the actual product shall prevail.
No customer reviews for the moment.
Questions
(0)
No customer questions for the moment.
Only registered user can ask a question.
Login