Vivo X60 Pro plus + 12GB+256GB Blue
| | |
| --- | --- |
| Location: | Asia |
| Possibility to return: | Yes, within 14 days to warehouse in USA / UK or EU |
| Length of warranty | 12 months |
| Warranty Extension: | At promotional terms, up to 24 months (during checkout) |
| Dual Sim | Yes |
| 5G | Yes |
| Rom: | Original China Multilanguage (possible Google Apps) |
| Processing time for warranty service from | 6 weeks |
| Processing time for warranty repair to | 12 weeks |
Other variants / accessories
Available delivery options:
Keep track of the price drops on this item. Simply enter your email here and we will send you an email alert.
Invalid email
Watch it
You will get $ 4.42 in reward when purchase 1 of this product. The reward can be used to pay for your next orders, or converted into voucher code.
Frequently Asked Questions
Welcome to Bludiode.com
We are mobile electronics marketplace seller since 2014, we offer mostly smartphones, tablets and accessories. Our customers have right to return product locally (USA, UK, EU) and execute warranty up to 24 months. All products sold on our website are coming straight from the producers, are genuine and they are subject to the warranty. To learn more click "About us" in the website footer.
Check also these products available at local stock:
*The rear dual main camera includes the GN1 super-sensitive main camera and the super-wide-angle micro-head main camera.
*Product pictures are for reference only, please refer to the actual product.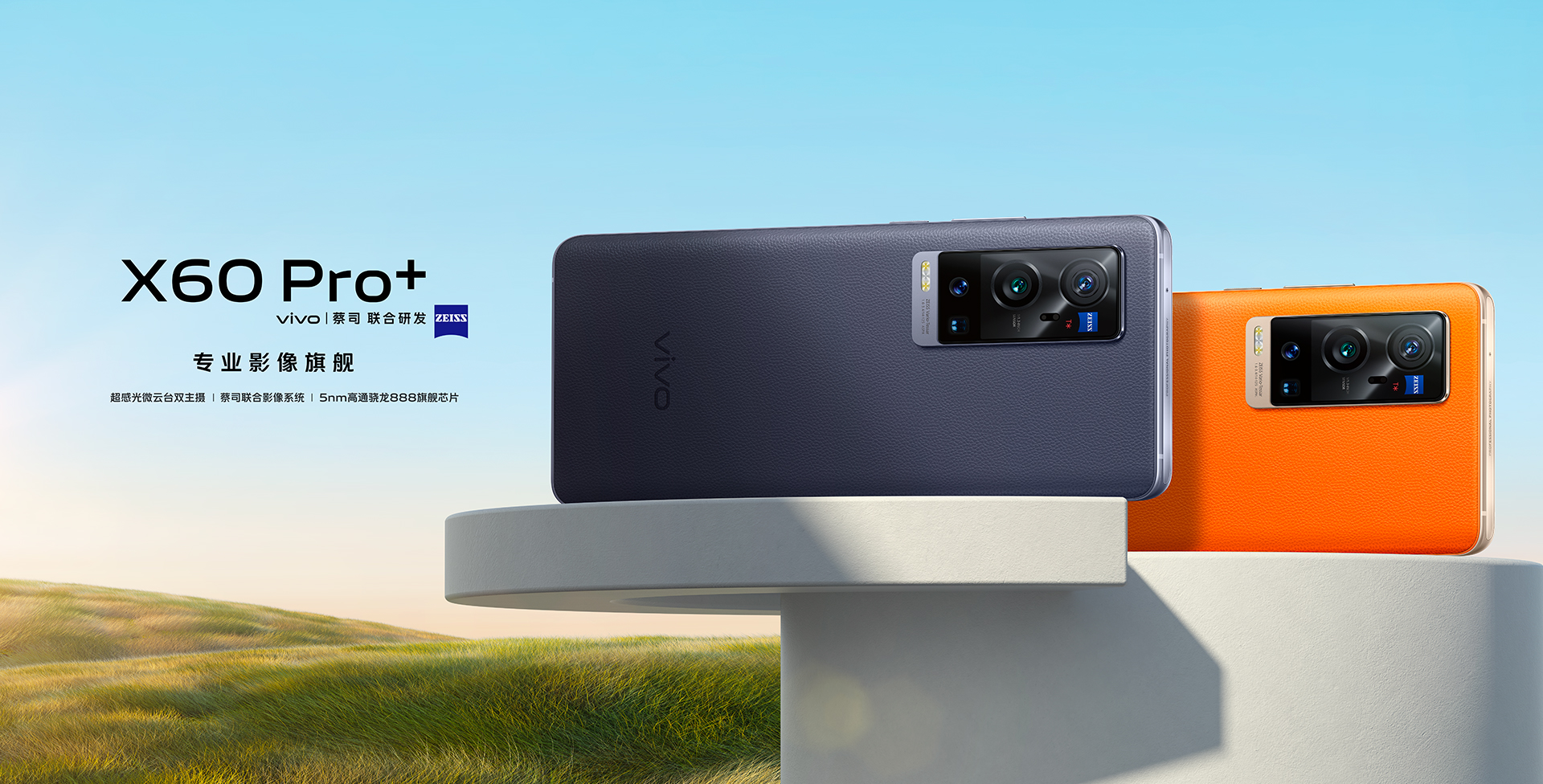 Vivo Zeiss joint imaging system, dual main camera with super-sensitive micro-pan head: with 100 million pixel mode, 114° wide field of view,
equipped with 5nm Qualcomm Snapdragon 888 flagship chip, let the super-sensing experience, shocking!
Feast your eyes at the first glance
The stunning starts with the appearance and finally the design. Before and after 3D surface design, high texture with
color, open a new aesthetic order.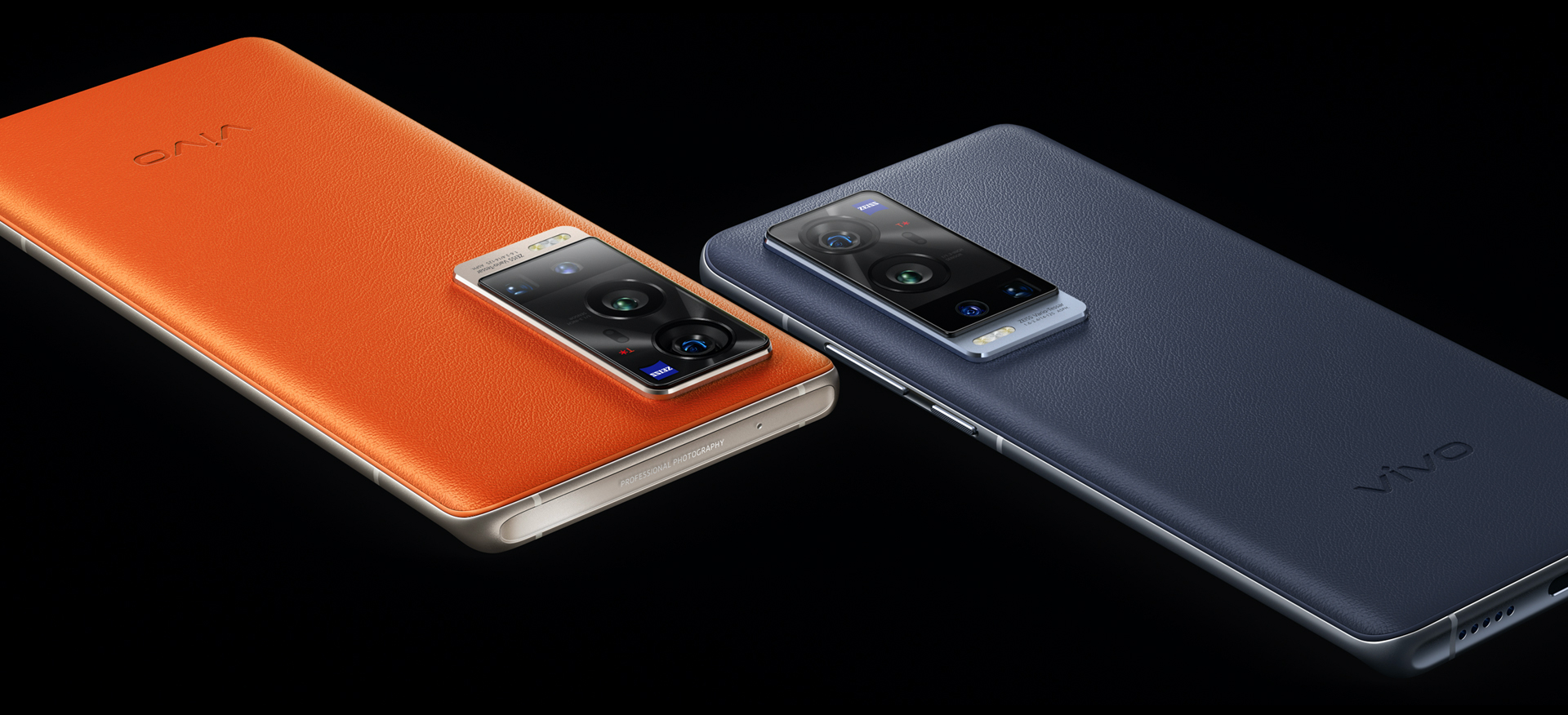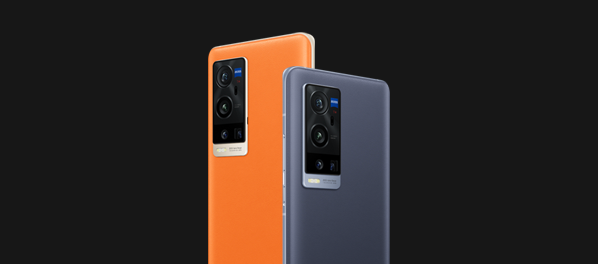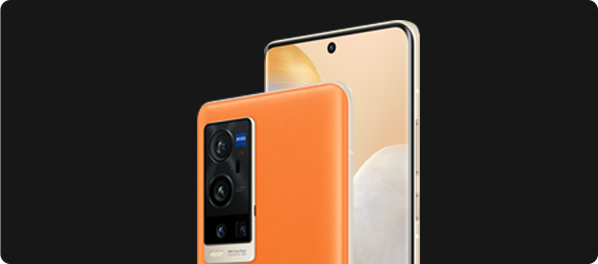 Professional image maker
Pursuit professional optical imaging, X60 Pro + T * reaches Zeiss standard coating, visible through the increase
over the rate, reduce the reflectance, reduce ghost, flare, image texture dramatically.
Double main intake
into the mirror stable, Accurate, one second Action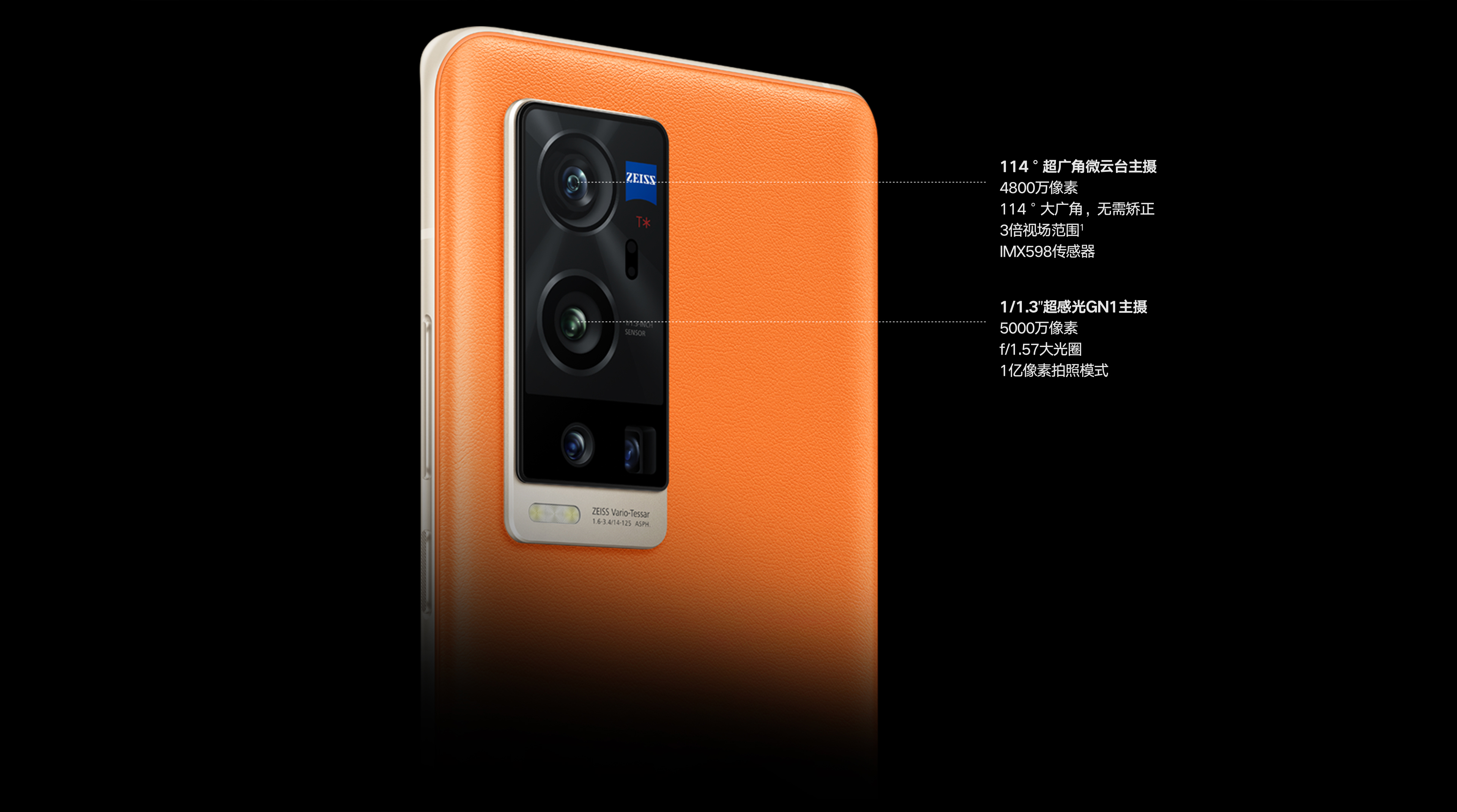 Full scene super night scene
Black light night vision 2.0
chasing light, it's never too late
Thanks to the 1/1.3" large-bottom GN1 main camera with f/1.57 large aperture, and the new AI noise reduction model for high-precision
noise processing, the sensitivity is increased by up to 140% 2 , and bright and moving pictures are taken in dark environments.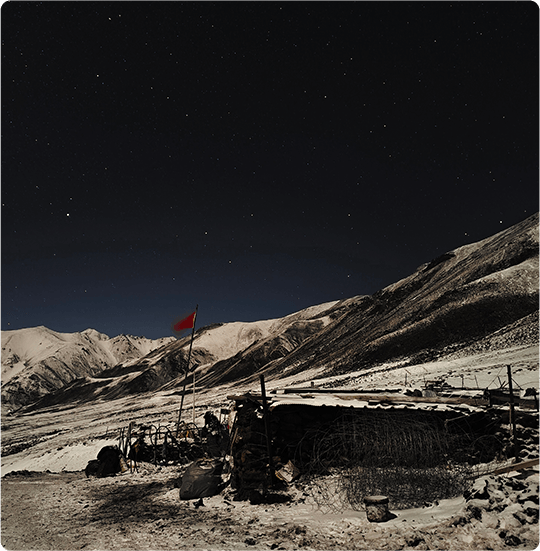 X20 shooting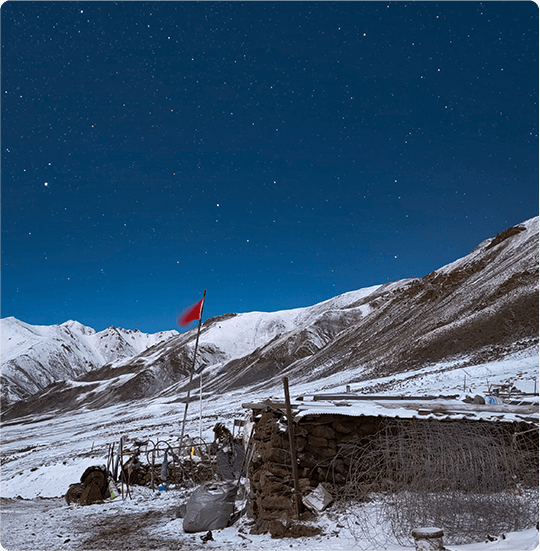 X60 Pro+ shooting
Super backlit night portrait
Your beauty is day and night. You must be C in the dark night. Equivalent 50mm professional portrait lens with night scene
optimization, so that your beauty can be easily focused even in the dark.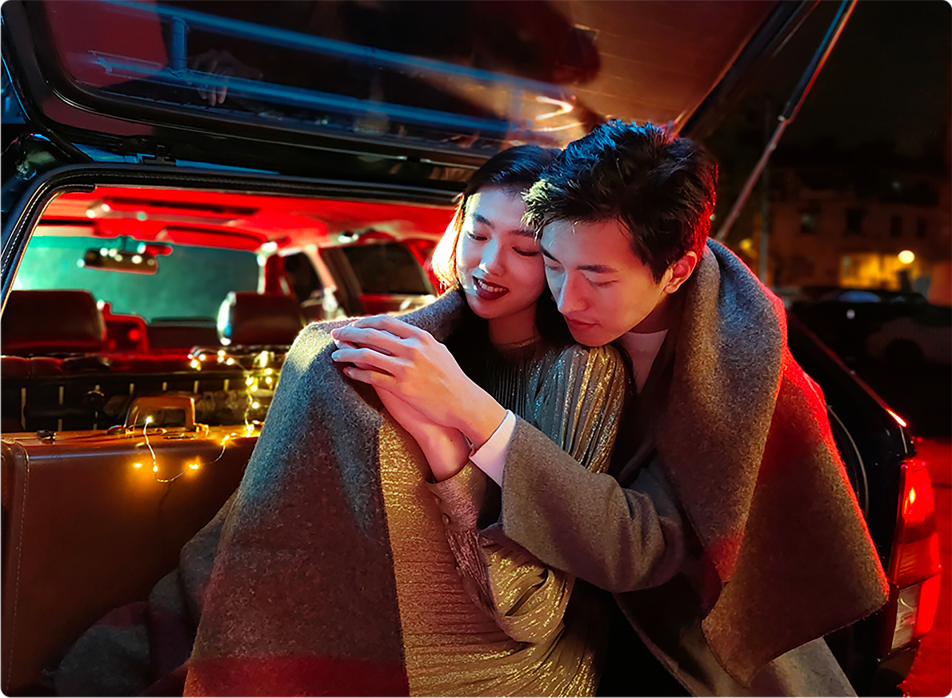 Panoramic night view
As far as the eye can see, there is everything in the package
114° ultra-wide-angle micro-head shooting, you can also easily create large night scenes, with a single shot.
Is wide angle not enough? Panoramic night view is offered.
Sports shooting
Multi-focal motion capture
, no matter how fast you run, you can still catch it
Children always take pictures?
It's ok
The smart AI intelligent detection algorithm detects children's scenes in portrait mode and records children who are naturally active.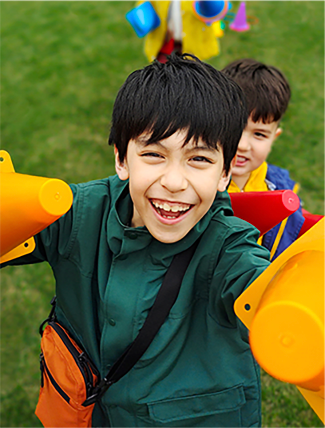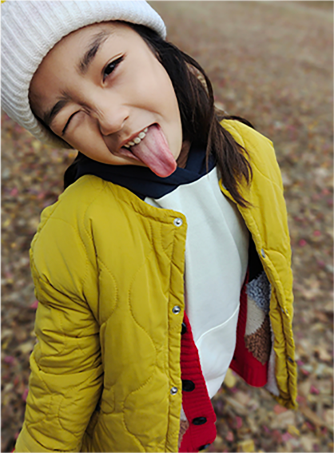 Left behind, a mysterious figure in the distance
Achieve 5x optical zoom, 60x super zoom, you can easily take pictures of people and scenery in the distance.
Record , the true and brilliant you
Equivalent to a 50mm professional portrait lens, realizes fine adjustment of the face and retains the real texture.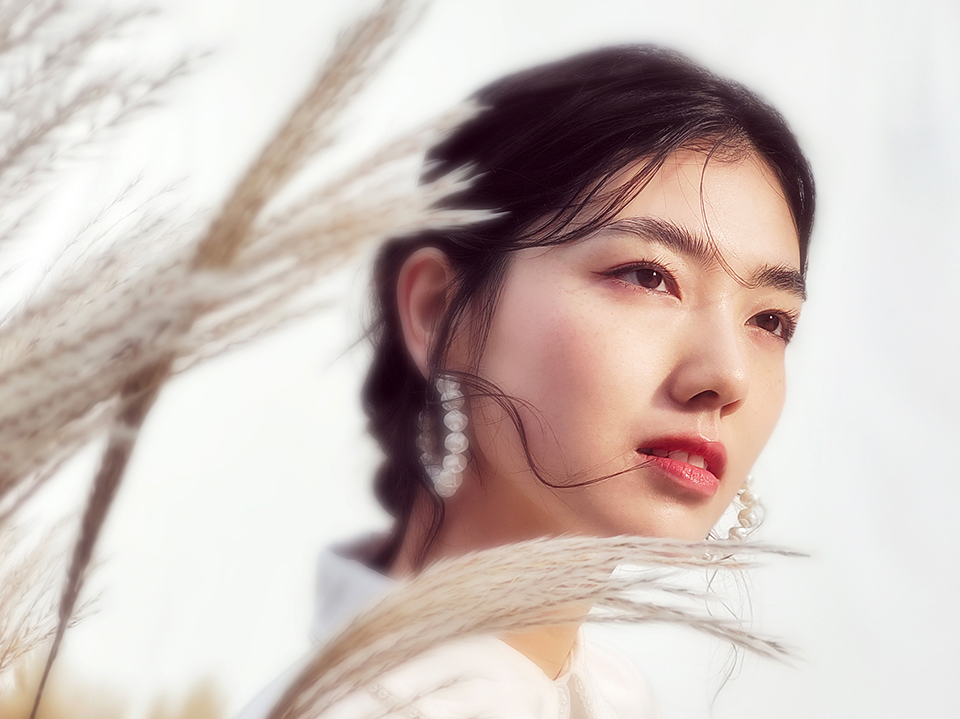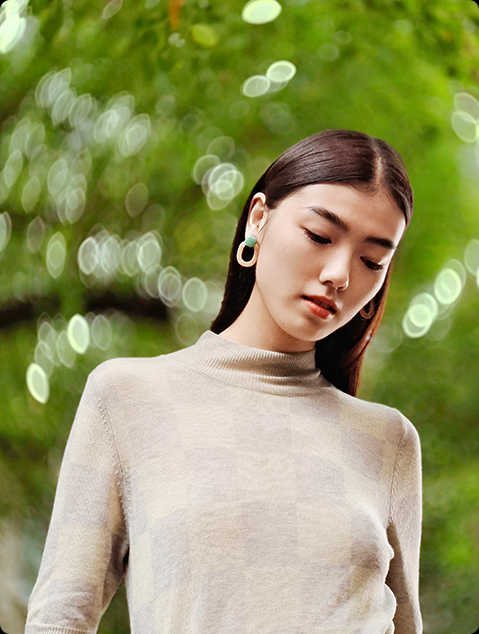 There is also a ZEISS Biotar portrait style, which reproduces the
rotating blur effect of the dream lens.
A variety of styles, choose as you like
Pick up , happy past
Old, fuzzy photos, one-click renovation, black and white portrait photos, instantly repair the color.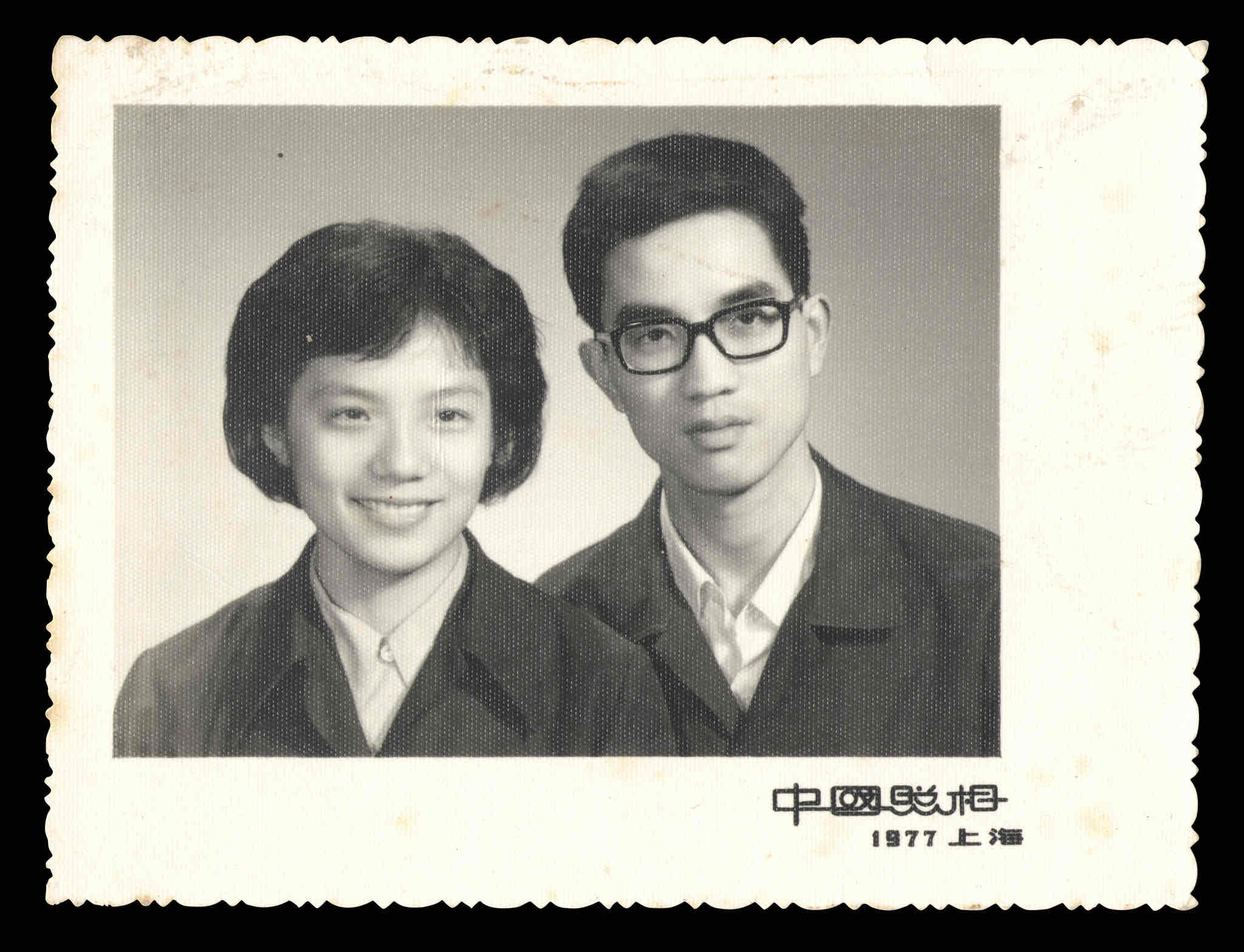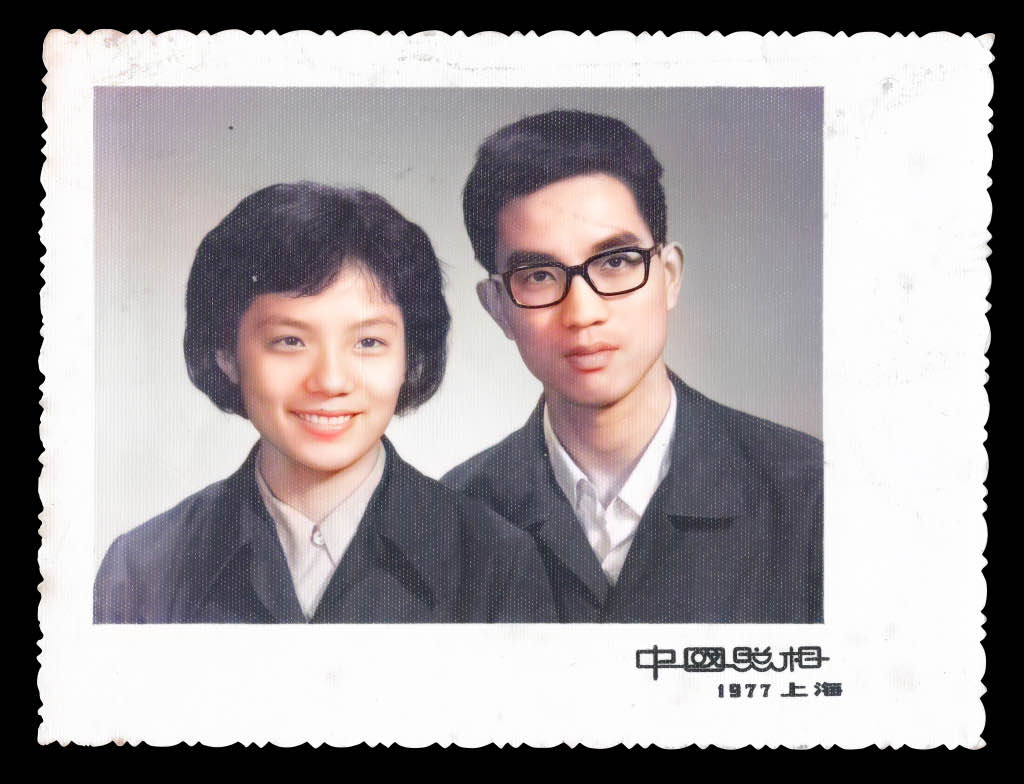 Comprehensive leather "core"
has never been so powerful
The speed of the beast, dripping smoothly
Powered by Qualcomm Snapdragon 888 processor, the use of advanced chip manufacturing process 5nm, pro
oversized core Cortex-X1, to experience the thrill quickly.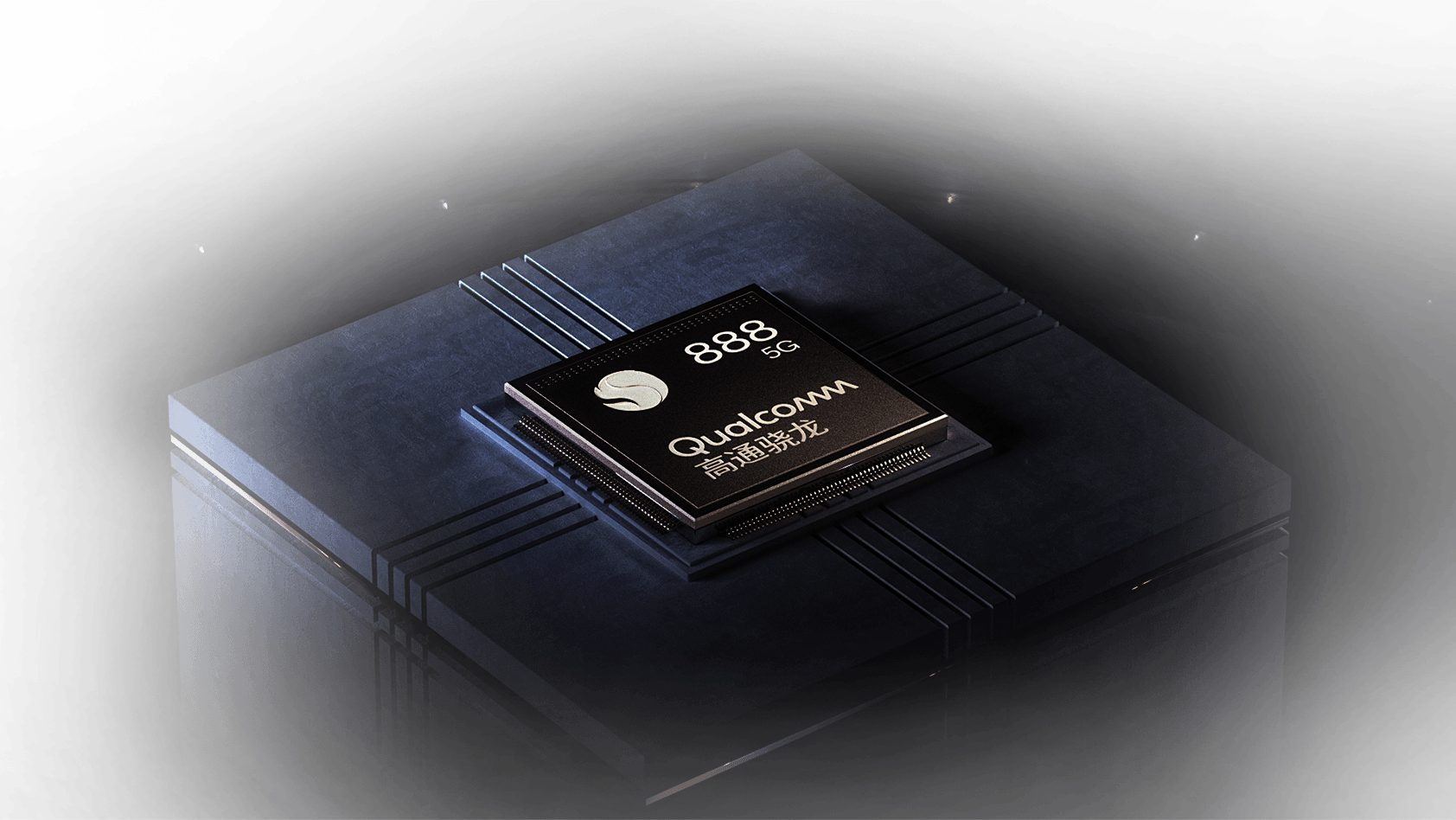 12+3GB
storage pleasure
X60 Pro + in 12GB memory on 4 based on the use of fusion memory 5 , can call 3GB memory on memory space to be used immediately enjoy the thrill of memory on the 12 + 3GB. At the same time, kernel-level refactoring is realized to create natural and coherent smooth motion effects.
Under heavy application scenarios
Increased system background keep-alive capability 6
Operation efficiency increased by 6
Note: Compare the machine that is not equipped with memory fusion technology
Enhanced version of UFS 3.1
large files, second reading
UFS 3.1 allows ultra-high-definition movies, videos, and large files to be read quickly, easily satisfying everyone's fast storage needs. Cooperate with UFS deep defragmentation technology to greatly reduce the stuttering problem caused by storage fragmentation.
Random write speed increased by 7
120Hz high refresh rate + 240Hz high sampling rate
gaze actions, full of smooth
Professional colors are quasi-
realistically restored, always looking good
X60 Pro+ uses E3 luminescent materials and supports HDR10+ technology,
which can effectively retain the light and dark details of the video. At the same time, vivo adjusts
the color of the screen piece by piece. Whether watching videos or browsing the web, the
colors are truly restored and the screen is always beautiful.
Gaming e-sports, cool enough to battle
HD game screen and smooth, Hawkeye mode 2.0 and 2.0 games eye to protect the quality of the game body
at the same time experience, even if the long game, still effectively relieve eye fatigue.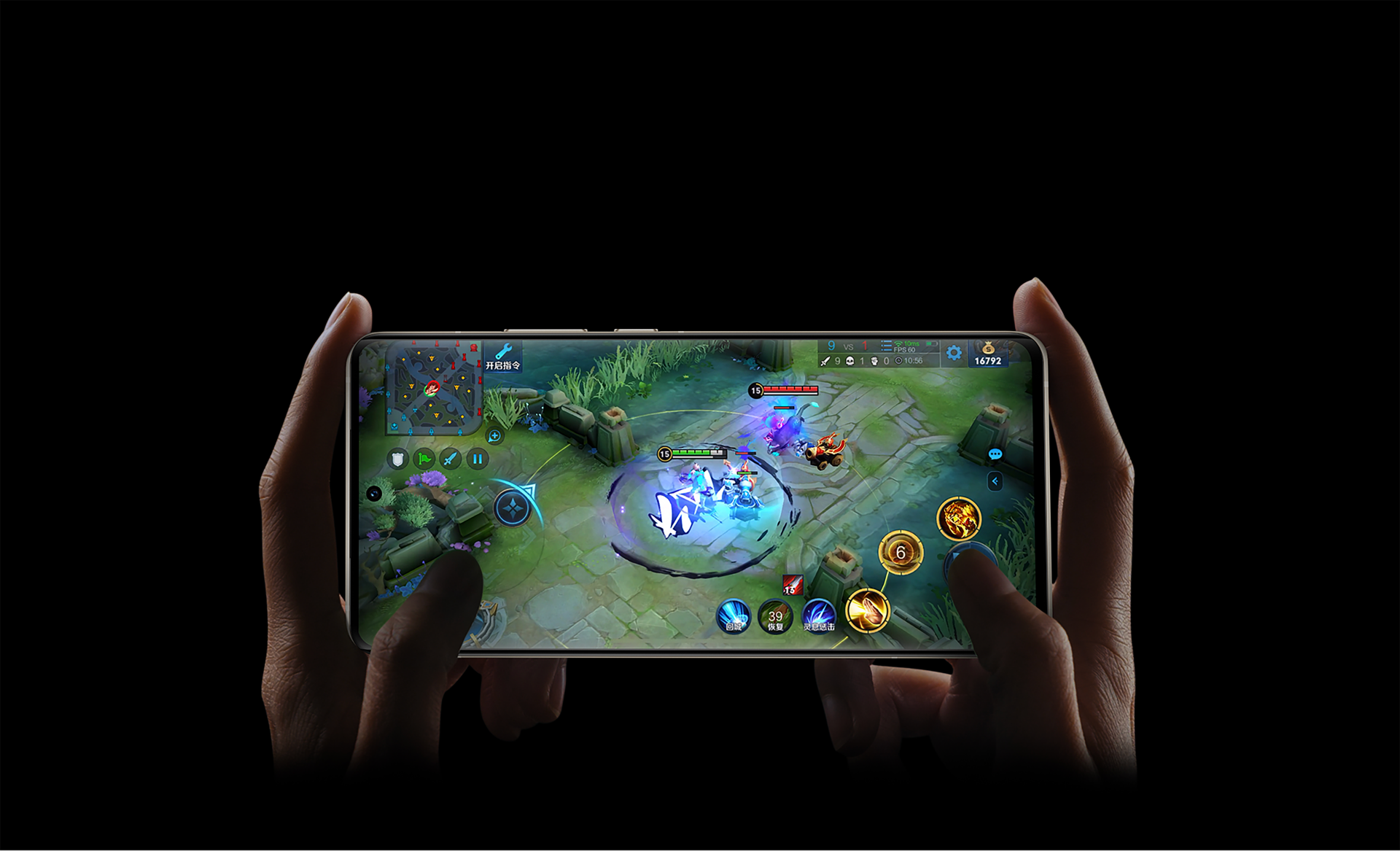 If not paying attention, it is full
55W flash charge 8 , let your phone quickly recover blood, and enjoy an unstoppable life.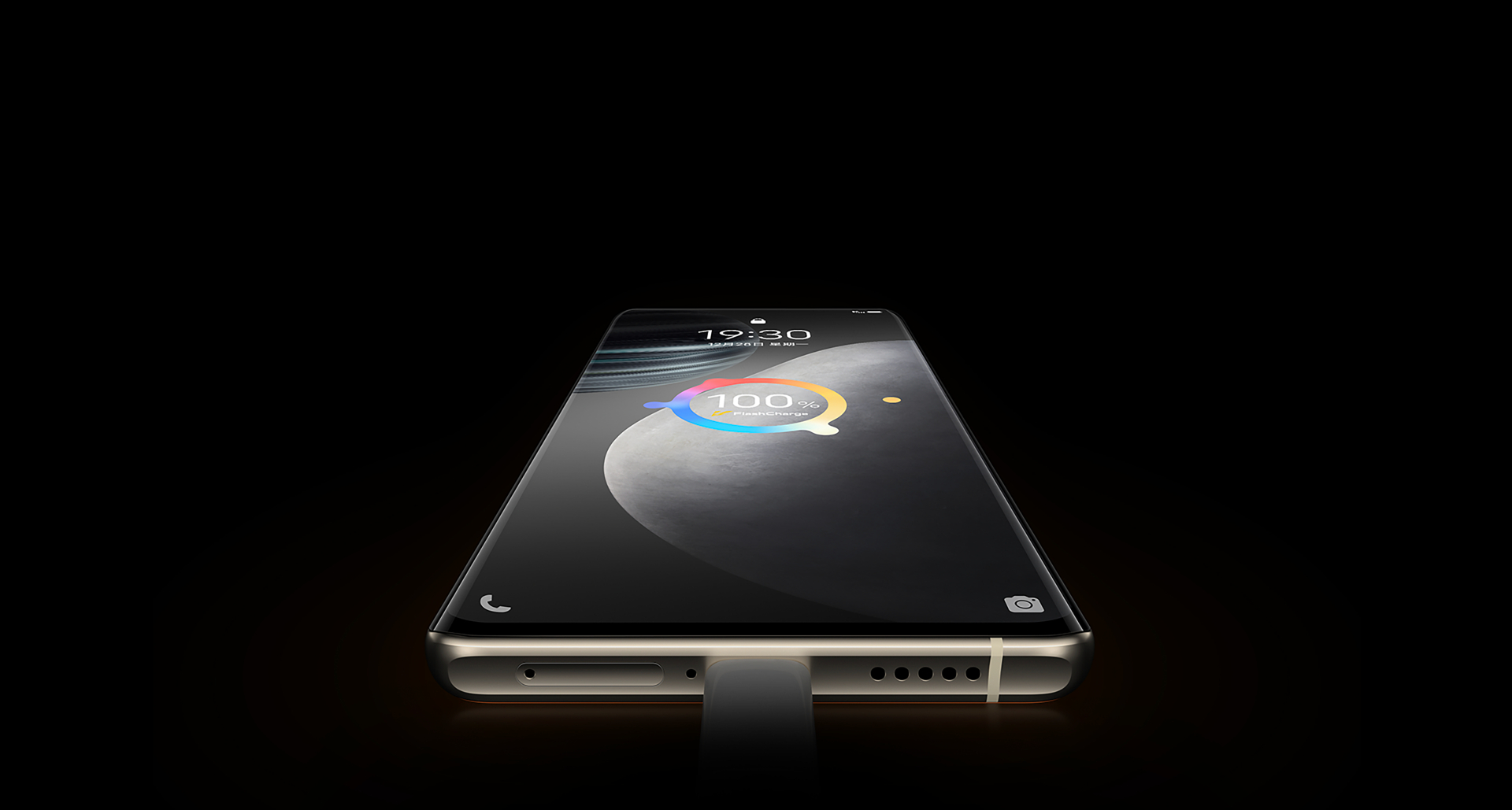 "Fever-grade" sound quality is
fascinating
Equipped with a professional HiFi chip, it provides you with excellent system-level
audio performance, high-fidelity audio, noise as low as -115dB, and
pleasant sound quality fascinates you.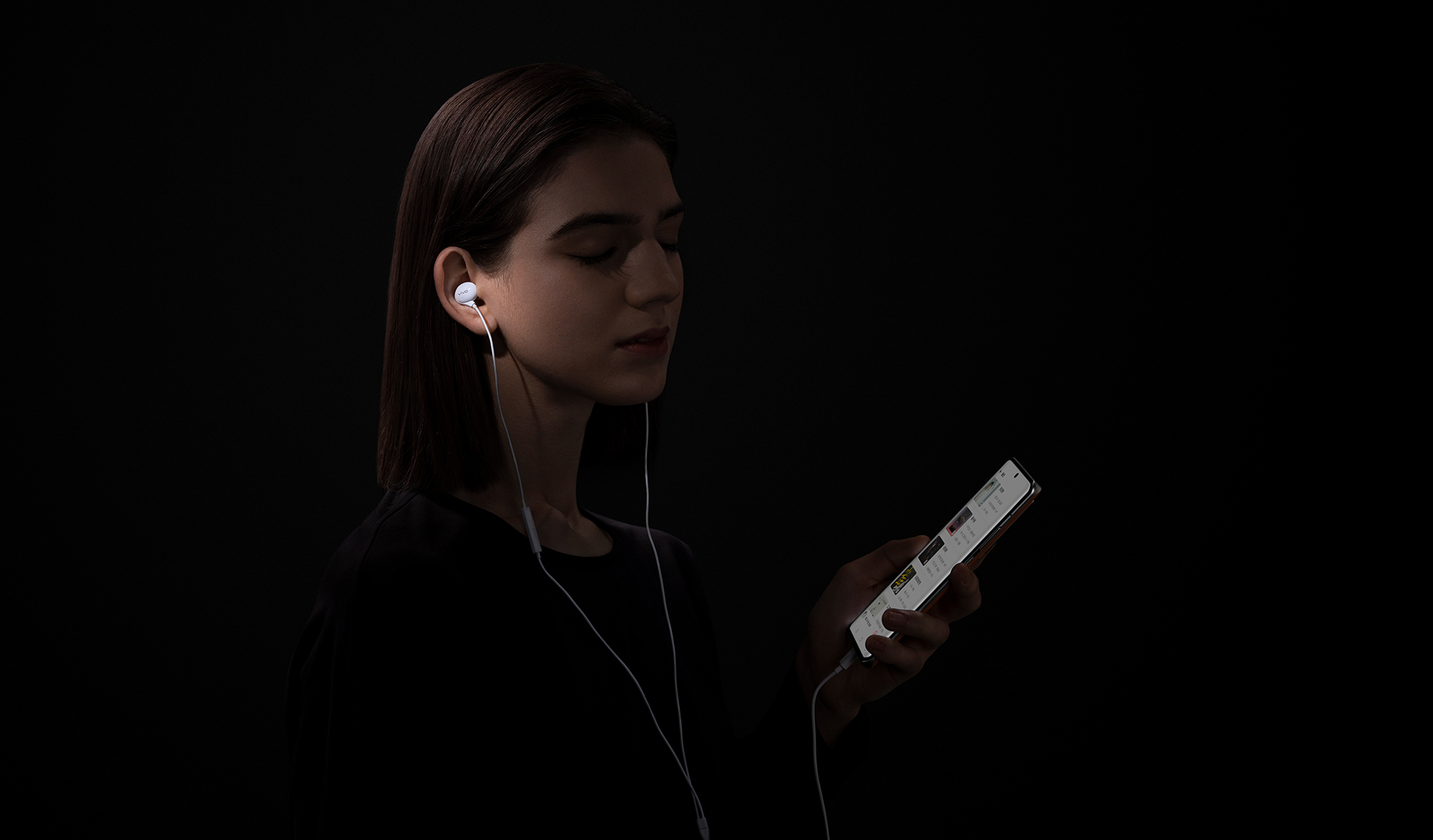 Parallel world, you can switch
OriginOS full of the spirit of exploration, innovation at the same time we retain the traditional and
capacity. Now, you can freely shuttle between the two worlds of exploration and classics.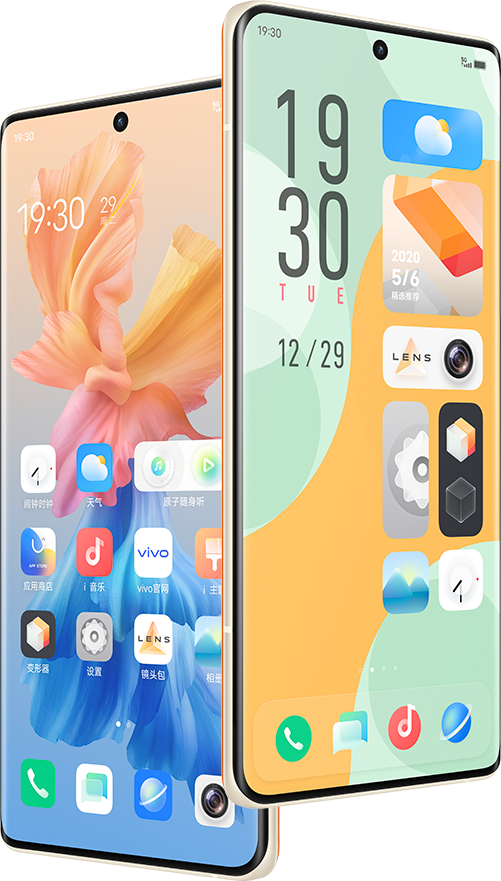 Behavior Wallpaper
We condensed the blooming process of flowers into just a few seconds. This healthy way of encouragement forms a very beautiful connection between the physical world and the digital world.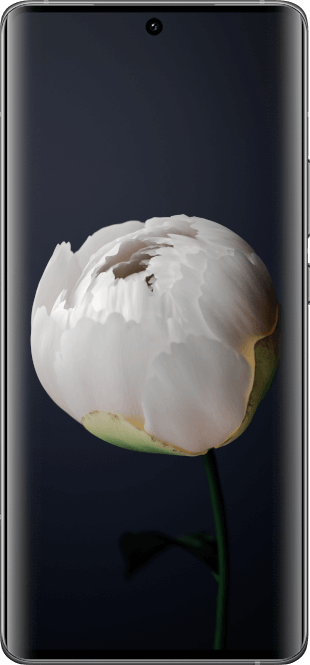 Mix cameras
high light moment , at any place
Each creative shooting modes and a lens in a visible and freely mix of party
-style fit in your pocket.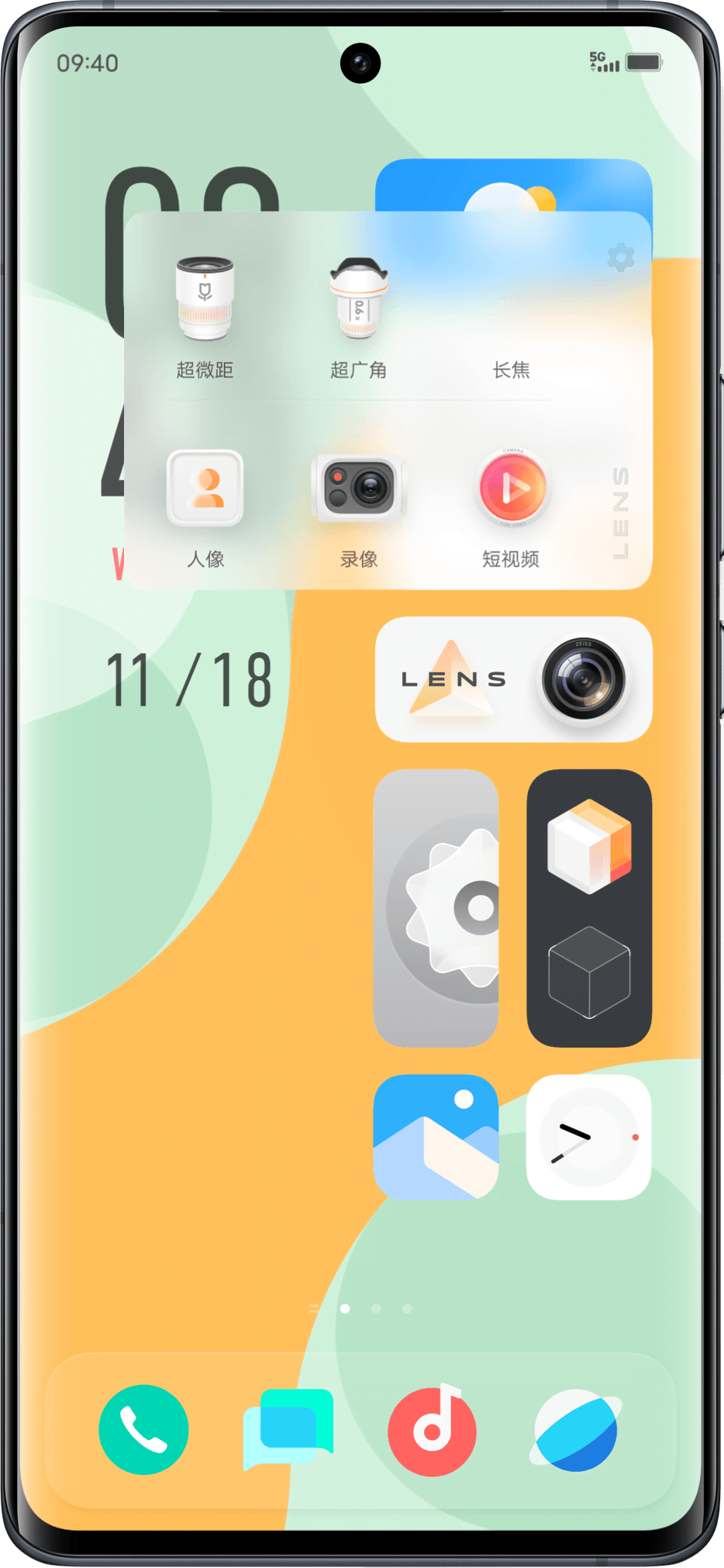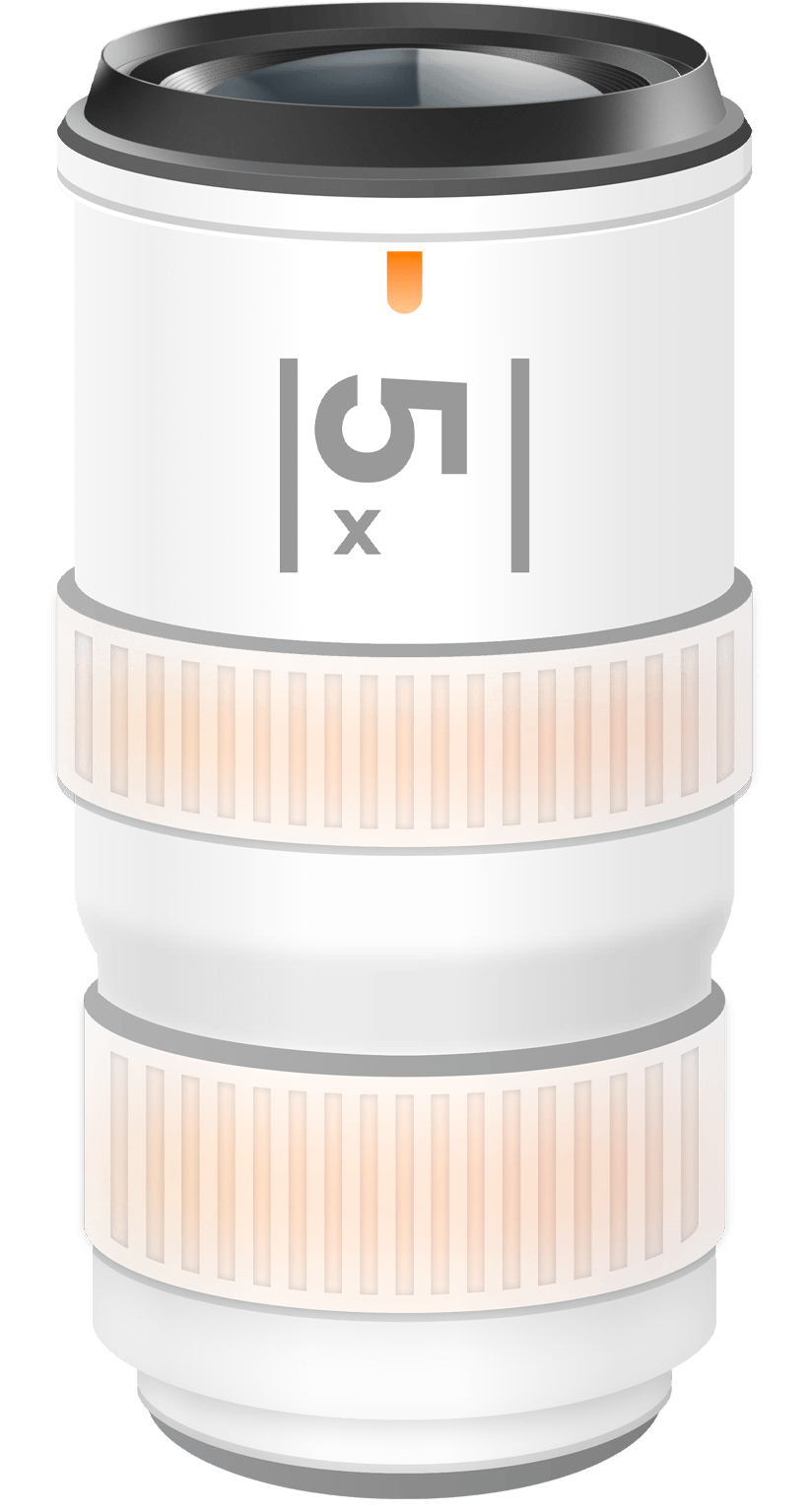 Multi-device collaboration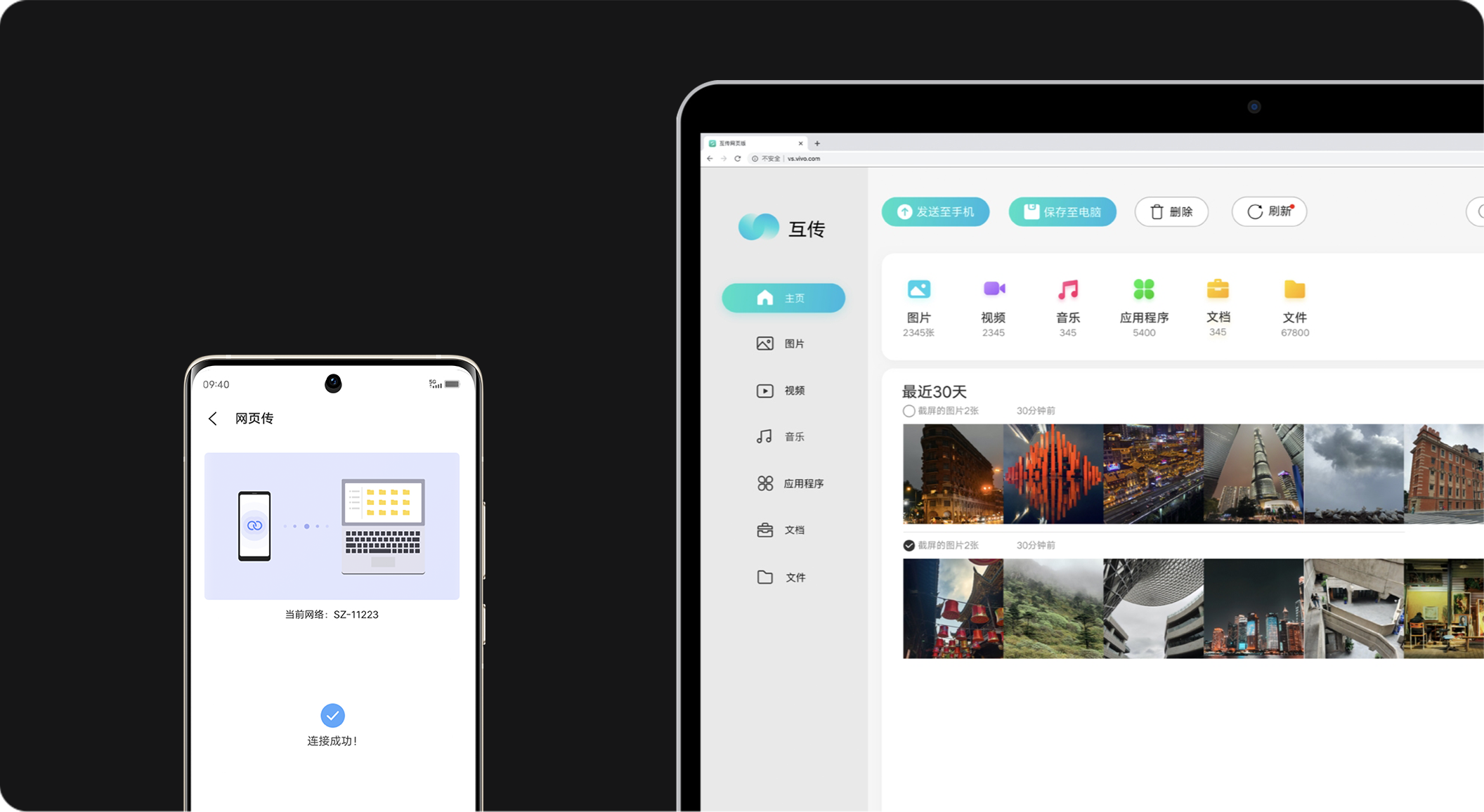 Through multi-screen interaction, mobile applications can be controlled on the computer. At the same time, web page scanning can realize file transfer across devices, saving time and worry.
Document light editing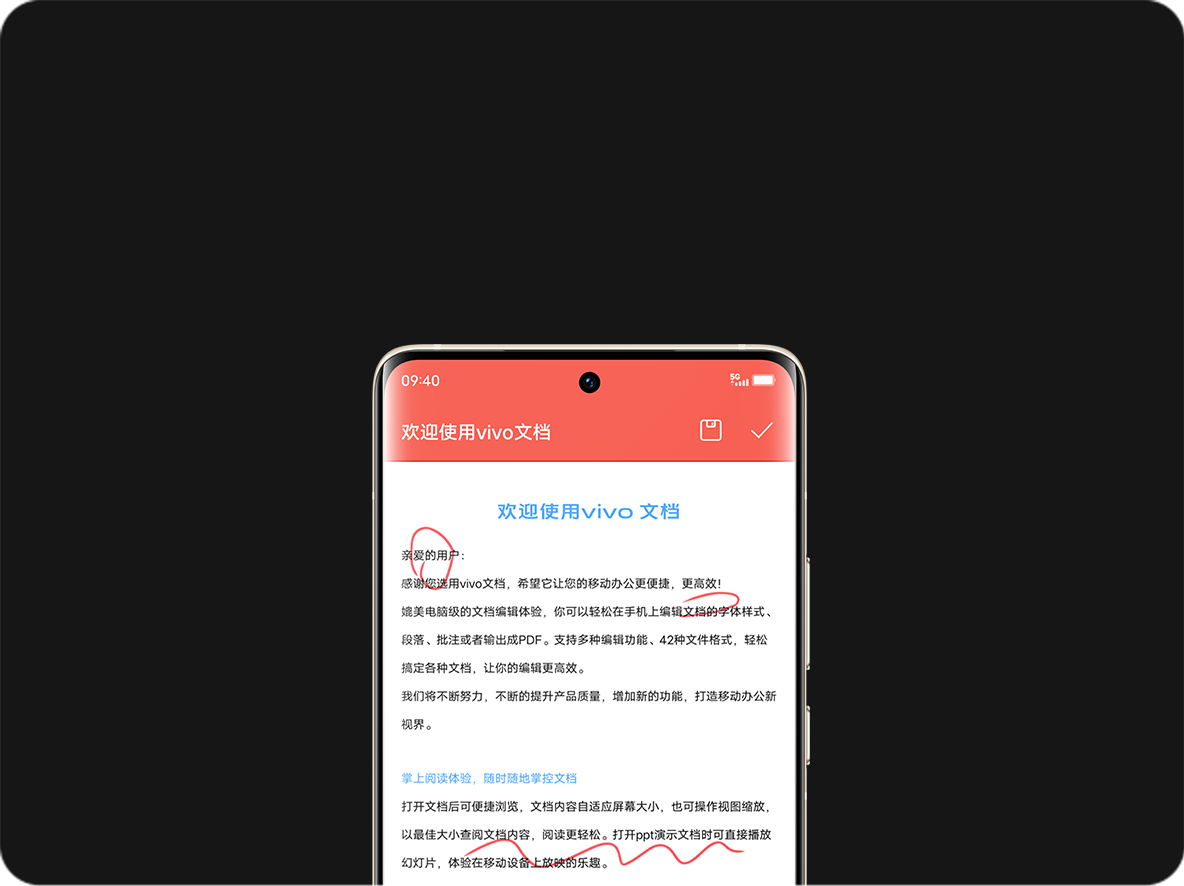 You can easily edit the font style, paragraphs, review or output of documents on your mobile phone to PDF. Multiple editing functions, support for 42 file formats, easily handle various documents, and make your editing more efficient.
Wireless printing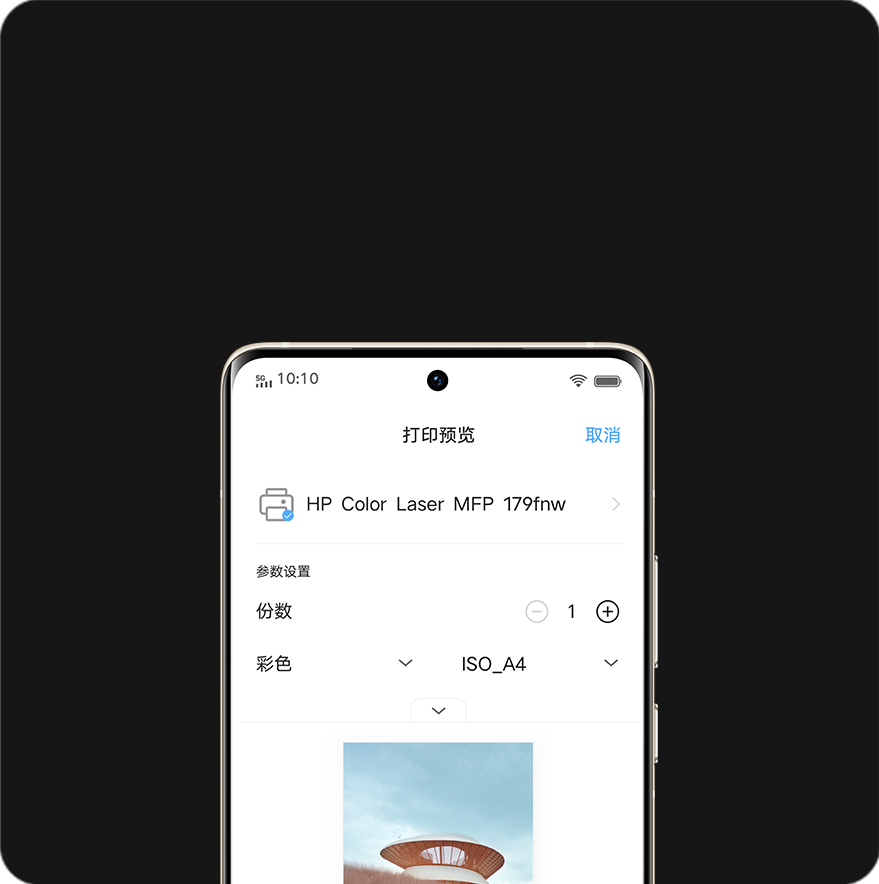 Specifications


Product color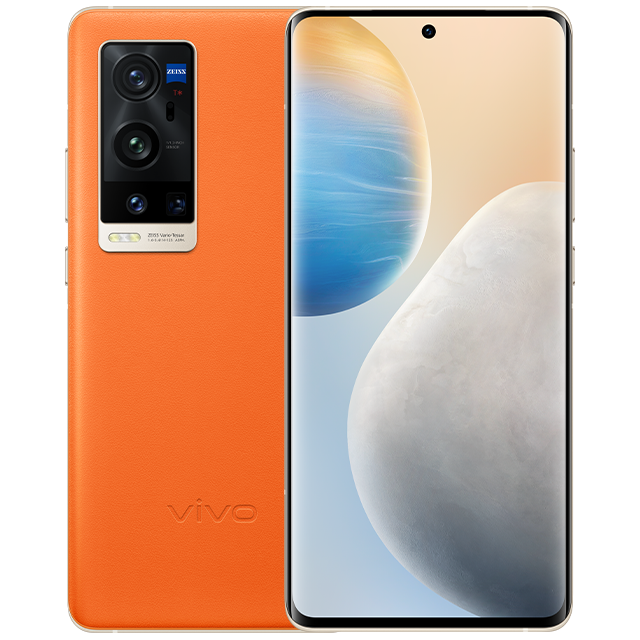 Height: 158.59mm
Width: 73.35mm
Thickness: 9.10mm
Weight: 190.6g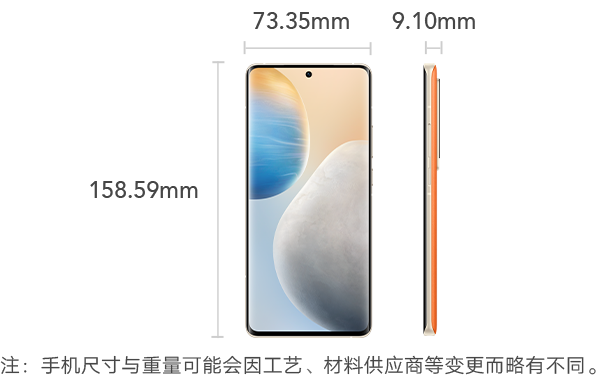 Full Netcom (V2056A):
X60 Pro+ (8GB+128GB)
X60 Pro+ (12GB+256GB)
CPU model
Qualcomm Snapdragon 888
Number of CPU cores
Eight-core processor
CPU frequency
2.842GHz*1+2.419GHz*3+1.805GHz*4
CPU process
5nm
GPU (graphics processing unit) model
Operating memory (RAM)
8GB/12GB (Because the mobile phone system and pre-installed programs occupy part of the storage space, the actual storage space is less than 8GB/12GB)
Body storage (ROM)
128GB/256GB (Because the mobile phone system and pre-installed programs occupy part of the storage space, the available storage space is less than 128GB/256GB)
RAM type
LPDDR5 four channels
ROM type
battery capacity
4200mAh (typical value)
Charging specifications
55W flash charge
Battery Type
lithium battery
OTG reverse charging
Screen-to-body ratio
92.7%
Screen color
16 million colors, P3 color gamut
HDR technology
Support HDR10 and HDR10+
Screen material
AMOLED
touch screen
Refresh rate
Support HDR10 and HDR10+
Capacitive multi-touch
Front camera pixels
Front camera aperture
f/2.45
Number of rear cameras
Rear camera pixels
48-megapixel ultra-wide-angle micro-panel main camera (4-axis OIS anti-shake, 114° wide-angle, IMX598 sensor)
50-megapixel main camera (1/1.3" ultra-large bottom sensor GN1, f/1.57 large aperture, up to 1 100 million photo mode)
32 million pixel portrait camera (50mm equivalent focal length)
8 million pixel periscope camera (5x optical zoom, 60x super zoom)
Rear camera aperture
f/2.2 (rear micro-panel main camera),
f/1.57 (rear 50M main camera),
f/2.08 (rear portrait),
f/3.4 (rear periscope)
Rear flash
Yes
sensor
CMOS
Anti-shake type
The main camera of the rear micro-head supports micro-head anti-shake, the rear 50M main camera and periscope lens support OIS anti-shake, and all rear cameras support video anti-shake.
auto focus
The rear four cameras all support AF autofocus
Zoom mode
Rear support 5x optical zoom, 60x super zoom
Shooting mode
Front: night scene, portrait, photo, video, panorama, dynamic photo, AR cute shooting, short video
Rear: night scene, portrait, photo, video, high pixel, panorama, dynamic photo, slow motion, time-lapse photography, professional mode , AR cute shooting, short video, smart vision, super moon, document correction, sports capture, starry sky mode, time slow door, double exposure
Video recording format
MP4
Video recording
Supports up to 8K HD video shooting,
slow motion up to 1080P shooting
Network Type
Support 5G/4G, SA & NSA 5G dual mode
Network frequency band
2G GSM: 850/900/1800/1900MHz;
2G CDMA: BC0/BC1;
3G WCDMA: B1/B2/B4/B5/B8;
3G CDMA2000: BC0/BC1;
4G TDD-LTE: B34/B38/B39/B40 /B41;
4G FDD-LTE: FDD: B1/B2/B3/B4/B7/B8/B12/B17/B20/B26(B5/B18/B19)/B28;
5G: n1/n3/n28/n38/n41 /n77/n78/n79.
SIM card type
Dual card instructions
Note: SA support capability depends on the available network and software version.
Note: The networks and frequency bands in each region may be different, depending on the local operator and your location.
1. Card slots 1 and 2 can be switched to data cards at will;
2. SA/NSA dual-mode 5G is supported (5G services need to be supported by the operator's network), (when dual cards are used, the data card supports SA/NSA dual-mode 5G, non-data card 5G does not support SA);
3. If the data card is a mobile or Unicom card, the non-data card supports "Mobile 5G/4G/2G, Unicom 5G/4G/3G/2G, Telecom 2G/4G 5G ( VoLTE service needs to be activated";
4. If the data card is a telecom card, the non-data card supports "Mobile 5G/4G/2G, China Unicom 5G/4G/3G/2G, Telecom 5G/4G (VoLTE service needs to be activated, but VoLTE is not activated) Unable to register to the network during business)".
Hi-Fi
Yes
music player
AAC, MIDI, OGG, FLAC, WMA, WAV, APE, MP3
MP3 ringtones
Yes
recording
Face Wake facial recognition
OriginOS 1.0 developed based on Android 11.0
Support Jovi voice, Jovi homepage, smart vision and other functions
WLAN
Support WLAN 2.4G, WLAN 5.1G, WLAN 5.8G frequency; support Wi-Fi6 enhanced version, Wi-Fi5 standard; support WLAN Display function.
Wi-Fi hotspot
Yes
Bluetooth transmission
Bluetooth audio specifications
Bluetooth Apt-X
Yes
OTG
Yes
USB interface type
Headphone jack standard
navigation
Support (including Beidou/GPS/GLONASS/GALILEO/NAVIC)
NFC
Yes
Gravity sensor
Yes
Light sensor
Yes
Proximity sensor
Yes
Gyro
Yes
Electronic compass
Yes
Other sensors
Color temperature sensor, laser focus sensor
Youku Video, Tencent Video
App store, i music, i theme, i housekeeper, file management, game center, cloud service, mutual transmission, AutoNavi map, vivo browser, QQ
browser
E-book
Alipay, mobile Taobao, Vipshop, JD
The above list of built-in applications is for reference only, please refer to the actual built-in applications.
Wireless printing supports more than 4000 printer models from 24 mainstream brands and multiple file formats.
1. The field of view of the X60 Pro+ ultra-wide-angle micro-head lens is about 3 times that of the X60 Pro's main camera.
2. Compared with the X50 Pro+ main camera, the X60 Pro+'s 50-megapixel super-outsole main camera has a maximum sensitivity increase of 140%.
3. Compared with X50 Pro+, the comprehensive sensitivity of X60 Pro+ ultra-clear night scene video is increased by 300%.
4. As the mobile phone system and pre-installed programs occupy part of the storage space, the actual storage space is less than 12GB. Another 8GB storage version is optional.
5. Powered by Multi-Turbo.
6. In heavy application scenarios, compared to machines without memory fusion technology, the X60 Pro+ system's back-end keep-alive capability has increased by 58%, and the storage efficiency has increased by 37%.
7. Compared with the previous generation X50 Pro+, the random write speed of X60 Pro+ is increased by 14%, and the data will vary due to different storage configurations.
8. X60 Pro+ is equipped with vivo's official standard charger (Flash charging source adapter 11V/5A), which can support up to 55W flash charging; the actual charging power will be dynamically adjusted according to the change of the scene, please refer to the actual usage.
9. The appearance diagram, internal structure diagram and product effect of the mobile phone on the page are for reference only. Actually, there may be differences in details such as colors and silk screens due to different lighting conditions and production batches. Please refer to the actual product.
10. The data and parameters on the above page are the test results under the standard environment of our laboratory, and some of the data are peak data. The actual situation of the data and parameters will be slightly different due to the test environment and test software.
11. The pixels of different shooting modes may be different. The size of some samples has been cropped for reference only. Please refer to the actual shooting effect.
12. Because some specifications, parameters, parts and appearance details of the product (for example: whether the battery cover has a silk screen) may change due to supplier replacement or production batches, vivo will update the description on the page in real time according to adjustments. Please check carefully.
13. The use of a third-party film for X60 Pro+ will affect the screen fingerprint recognition effect. Please be sure to use the "vivo screen fingerprint official custom film". Please note that the micro-seam of the handset cannot be covered when pasting the film. When using glue for pasting the 3D toughened film, do not flow into the micro-seam of the receiver and the side buttons.
14. The screen size is the length of the right diagonal of the screen measured in accordance with the standard rectangle, and the actual viewing area is slightly smaller.
15. The 5G network of this product supports SA & NSA mode. The SA support capability depends on the available network and software version; the specific networking situation and network coverage of the 5G network are subject to the actual deployment of the operator.
16. ZEISS, the ZEISS logo, are registered trademarks of Carl Zeiss.
17. It is normal for plain leather to have slight color differences, traces and textures; for plain leather battery cover, please avoid contact with corrosive solvents such as soap and alcohol; when slight stains appear, use a damp cloth to dip a special cleaner for leather with a neutral pH value wipe.
18. Some lenses of X60 Pro+ lens are composite multilayer coating, and some are nanocrystalline structure coating.
No customer reviews for the moment.
Questions
(12)
From
Ryan Phillips
|
2021-10-20 15:48:10
Will this phone work in the uk and how long would it take to get to the uk
administrator
Dear, this phone is factory unlocked, should work in your country. It might be wise to compare it's LTE/5G frequencies with the LTE/5G frequencies of your network to confirm coverage compatibility (they are listed in the product description).
Delivery dates are provided on every product page, below product name. When you'll click the dates, a calendar will appear.
If you want to speed up transaction you can use bank wire and ask us for speed up after payment is made in e-mail message after making your payment or pickup 7 day processing delivery at the cart.

From
Will not say name
|
2021-10-04 18:01:07
Is this even real give me Proof it is
administrator
About security of transaction - in this case I recommend payment by credit card, you'll be eligible then for 6 months protection of your card issuer, so called "chargeback".

From
David
|
2021-09-20 16:38:50
I am interested in Vivo x60 pro plus but can only see the pro available to buy from your UK site? Is the adapter UK compatible?
What OS is installed for UK?
Can Paypal be use as method of payment?
Delivery method and no hidden tax.

Regards,
David

administrator
Hello. It have US/China charger, for you you'll need adapter. OS have English language, but google apps need to be installed separately (process is quite Straight-forward). We don't accept paypal, but payment by card give you same amount of security - it have chargeback protection.
Ladies and Gentlemen, the price of the product is final, however, there may be costs when crossing the border of your country, depending on the type of declaration you submit. You can ask us for any customs declaration during the cart submission process, you can enter this value in the "Customs declaration" or "Comments" field. However, sometimes Customs will not respect these values so it is a good idea to be prepared to pay the domestic tax when your package arrives.

If you are a European citizen / entity and have an EORI number, you can deduct this tax later.

From
Yazan Alimam
|
2021-09-06 23:42:30
I am very interested in this phone,
1) Does it come in the English language or just Chinese.
2) Is it compatible with T-Mobile Network?
administrator
Hello.
1. It have English and few other languages.
2. Yes, Dear, this phone is factory unlocked, should work in your country. It might be wise to compare it's LTE/5G frequencies with the LTE/5G frequencies of your network to confirm coverage compatibility (they are listed in the product description).
From
Mindaugas Kazeva
|
2021-09-02 09:01:21
Hi there,

Does this phone has Google services? Google Play?
administrator
No, but you can install them separately.
Only registered user can ask a question.
Login