Apple Watch Ultra GPS+Cellular 49mm Titanium Case with Starlight Alpine Loop Large MQFD3ZA/A
| | |
| --- | --- |
| Location: | Hong-Kong |
| Possibility to return: | No Yes, within 14 days to warehouse in USA / UK or EU |
| Length of warranty | 12 months |
| Warranty Extension: | No |
| Water resistance | Yes |
| Rom: | Global NATIVE version Original China Multilanguage (possible Google Apps) |
| Processing time for warranty service from | 6 weeks |
| Processing time for warranty repair to | 12 weeks |
Other variants / accessories
Keep track of the price drops on this item. Simply enter your email here and we will send you an email alert.
Invalid email
Watch it
You will get $ 6.27 in reward when purchase 1 of this product. The reward can be used to pay for your next orders, or converted into voucher code.
Frequently Asked Questions
Welcome to Bludiode.com
We are mobile electronics marketplace seller since 2014, we offer mostly smartphones, tablets and accessories. Our customers have right to return product locally (USA, UK, EU) and execute warranty up to 24 months. All products sold on our website are coming straight from the producers, are genuine and they are subject to the warranty. To learn more click "About us" in the website footer.
Check also these products available at local stock: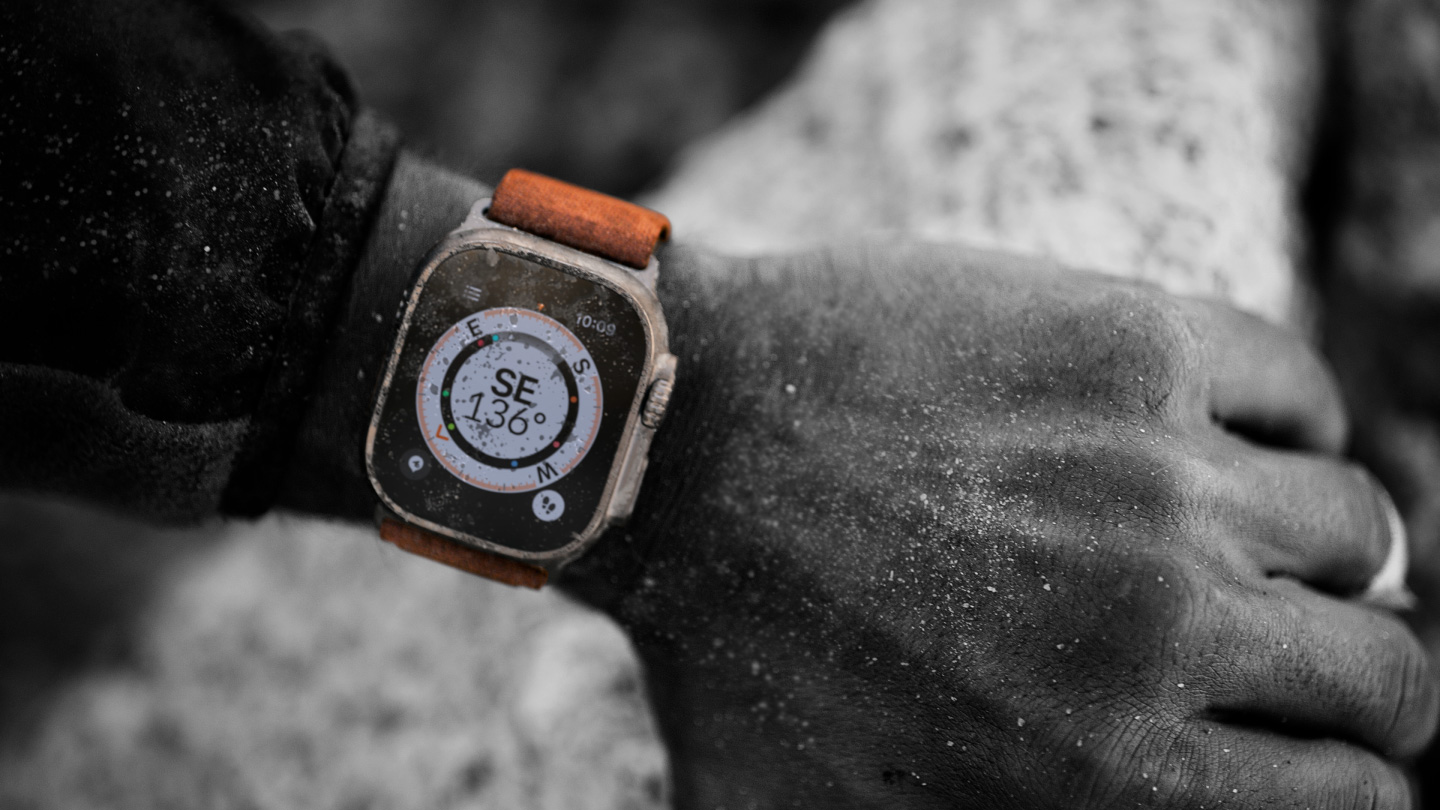 Design
Pioneering
engineering.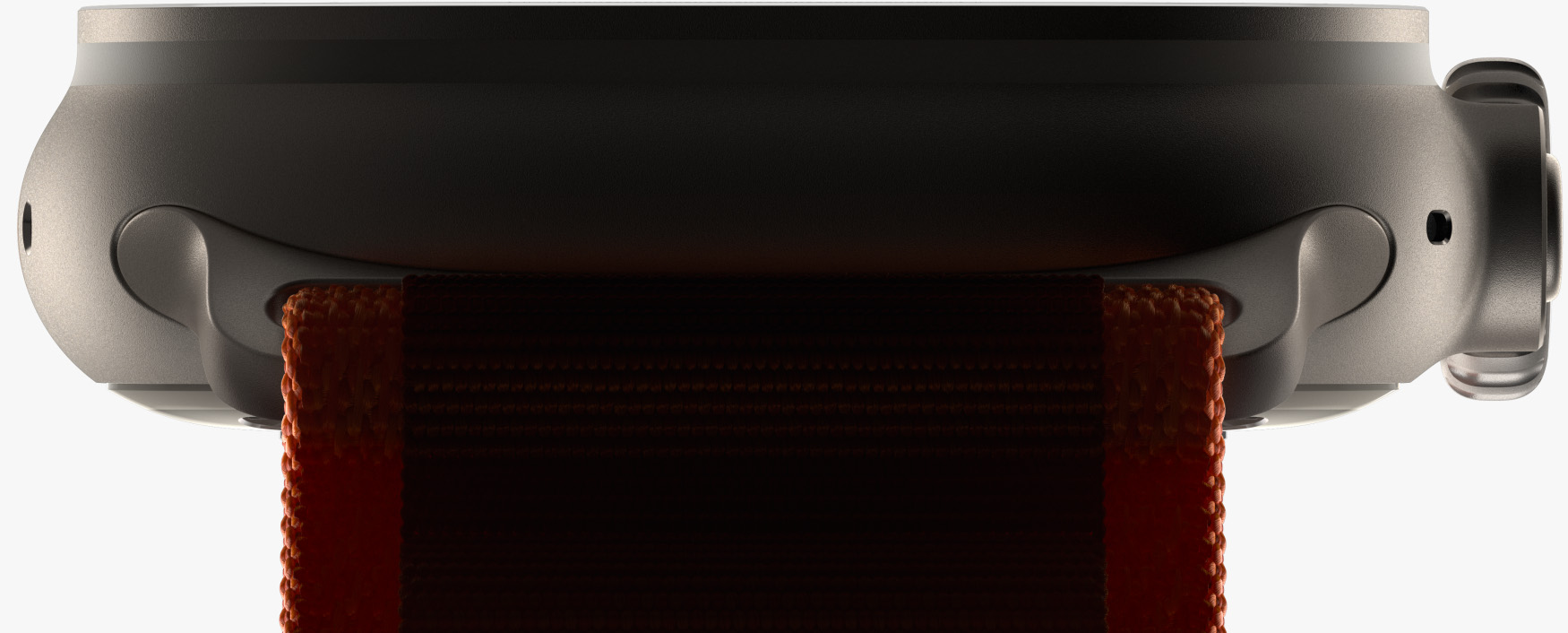 Looks tough.
Because it is.
To build the ultimate sports watch, we crafted every element with painstaking attention to detail for unparalleled performance. Titanium strikes the perfect balance between weight, ruggedness and corrosion resistance. The new case design rises up to surround the flat sapphire crystal and protect it from edge impacts. The Digital Crown is larger and the side button is raised from the case, making them easier to use while you're wearing gloves.
The biggest and brightest Apple Watch display ever.
Direct sunlight is no obstacle for an Always‑On Retina display that's an eye‑opening 2,000 nits and twice as bright as any Apple Watch. And the bigger display provides more room for workout metrics and detail‑packed watch faces.
Wayfinder watch face with Night mode.
Specifically for Apple Watch Ultra, the Wayfinder face features a time dial that can be switched to a live compass and has room for eight complications. In low-light situations, you can rotate the Digital Crown to activate Night mode and see the watch face turn a vivid red.
Ready for Action.
The new Action button gives you quick, physical control over a variety of functions. It's customisable and can do things like control a workout, mark a Compass Waypoint or begin a dive. Just like you, it's full of potential.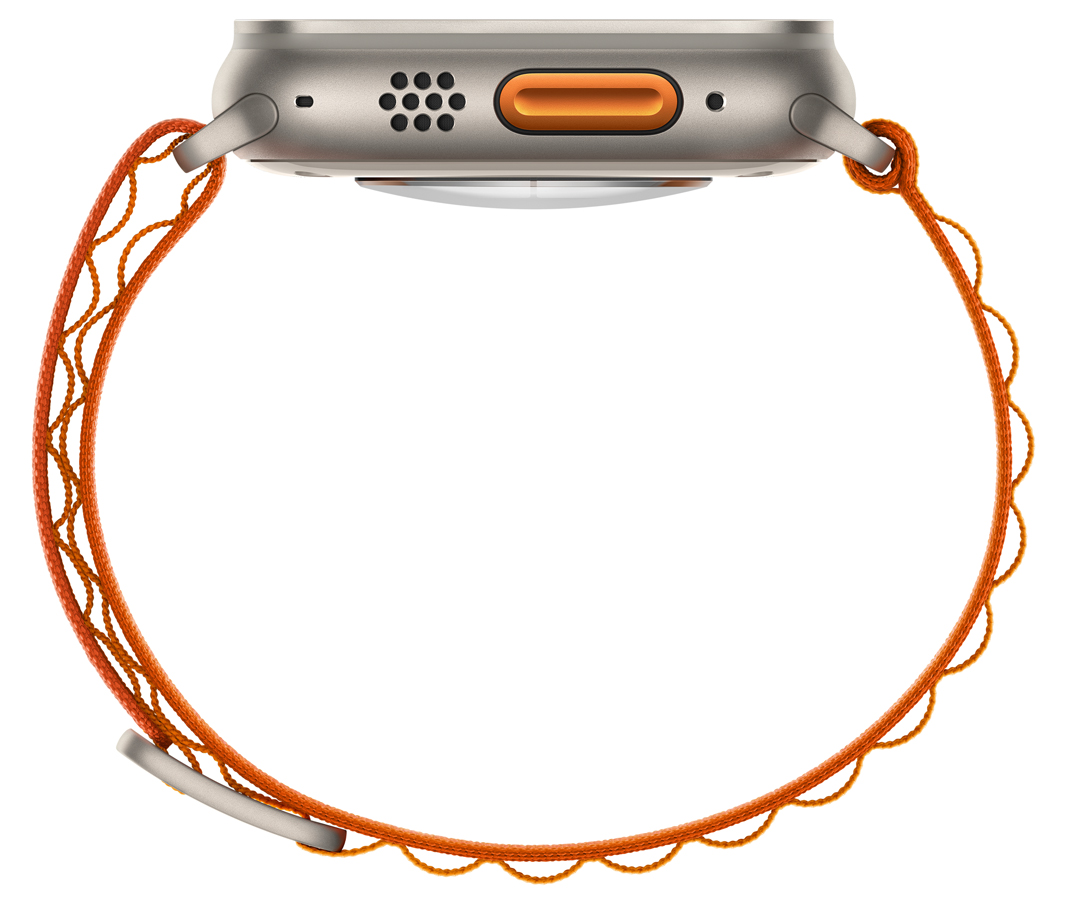 Everything in its place.
An essential and versatile tool that fits on your wrist, Apple Watch Ultra packs incredible capability into a surprisingly small space.
GPS Antenna
Precision dual-frequency GPS provides accurate locations for calculating distance, pace and route maps.
Action button in International Orange
Customise to mark a Compass Waypoint, start Backtrack, control a workout, begin a dive and more. Press and hold to activate the Siren.
Dual Speakers
A second speaker improves audio volume for calls and Siri.
Siren
Emits an 86-decibel sound pattern to attract help. Can be heard up to 180 metres away.
Side Button
Use to access safety features. Press and hold to make an emergency call,5 retrieve your Medical ID or access the Siren. Raised slightly from the case for use while wearing gloves.
Depth Gauge
Provides real-time measurement of underwater depth down to 40 metres, along with water temperature readings.
Three-Microphone Array
In windy environments, an adaptive algorithm picks the best microphone for audio. Machine learning filters noise for optimal voice clarity.
Digital Crown
A larger diameter and coarser grooves make it easier to use.

Battery life for days.
When you're on the second day of a backpacking trip, the final leg of a triathlon or diving along a coral reef, the last thing you want to think about is running out of battery. With longer battery life than ever, you can take on almost anything and have energy to spare.1
Hike, run, dive. There's a strap for that.
Making the ultimate sports watch for athletes of all kinds required a unique approach. That's why specialised straps for outdoor adventures, endurance training and water sports are as meticulously crafted as the watch itself.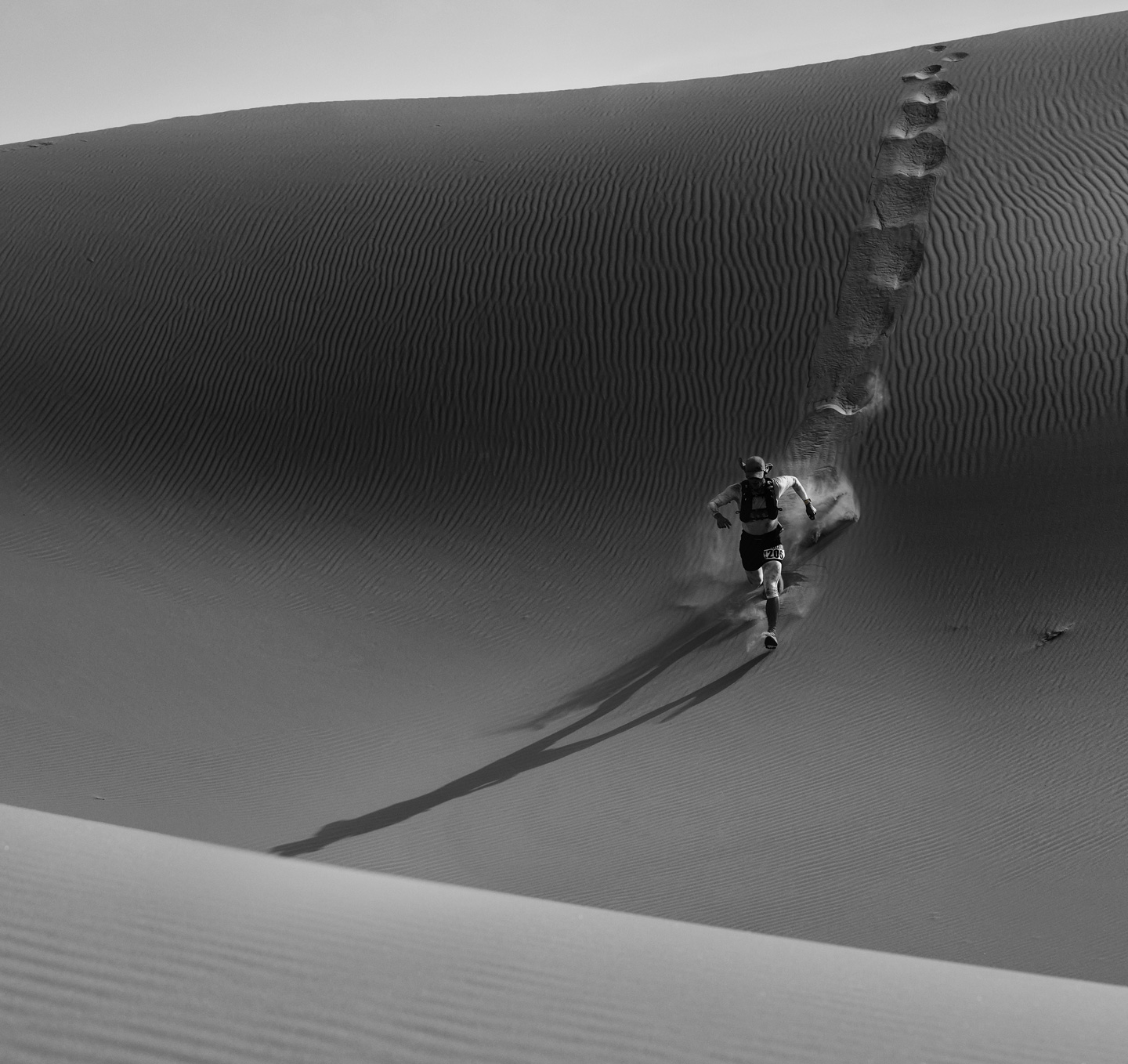 Endurance
Push further.
Run wilder.
Whether it's your first run in a while, a 10K or an ultramarathon, it takes a special kind of person to seek out challenges that test you physically. Apple Watch Ultra is the training partner to help you push your limits.
Find strength in numbers.
Making progress as an athlete requires accurate data and insights. Updates to the Workout app like new metrics and views give you all the information you need to be and beat your best. The larger display lets you see up to six metrics at once.
Heart Rate Zones.
Quickly see your intensity level. Training zones are automatically calculated and personalised using your health data, or you can create them manually.
Running Form.
Add Stride Length, Ground Contact Time and Vertical Oscillation to your views to understand how efficiently you run.
Running Power.
An instantaneous measure of your effort, Running Power helps you stay at a level you can sustain.
Action button. Run like clockwork.
Measure your progress with extreme precision by customising the Action button to control a workout, mark a segment or move to your next interval.
GPS that's truly trailblazing.
GPS performance is critical for athletes who want the most precise metrics, whether they're training in urban streets or out in the wild. Apple Watch Ultra features a new precision dual-frequency GPS system that provides amazing accuracy in the most difficult locations.
The GPS dilemma.
For most people, a traditional GPS solution with just L1 GPS works well most of the time. But it can be tricky when tall buildings, trees or dense foliage block satellites. The newer L5 GPS enables advanced signal processing, reducing many errors and providing a more consistent signal in environments like dense cities.
Precision dual‑frequency GPS
L1 and L5 GPS for incredible accuracy and precise metrics
Two frequencies. One precise solution.
Apple Watch Ultra integrates both L1 and L5 GPS into a new antenna design for greater range with incredible power efficiency. It combines data from these two frequencies to provide amazingly accurate distance, pace and route calculations.
➤
Designed for pinpoint accuracy.
The most accurate GPS in dense urban environments. The dual-frequency system combines with Apple Maps to include road, cycle and trail routes that better identify actual locations. Accuracy is boosted by new satellite and signal models. And a custom, advanced algorithm makes optimal use of available satellite signals.
Trail Loop. Comfort for the long run.
Designed to be light, thin and flexible. It features a fuss-free loop closure for quick adjustments during workouts. Extra stretch built into the webbing makes it easy to cinch for optimal fit.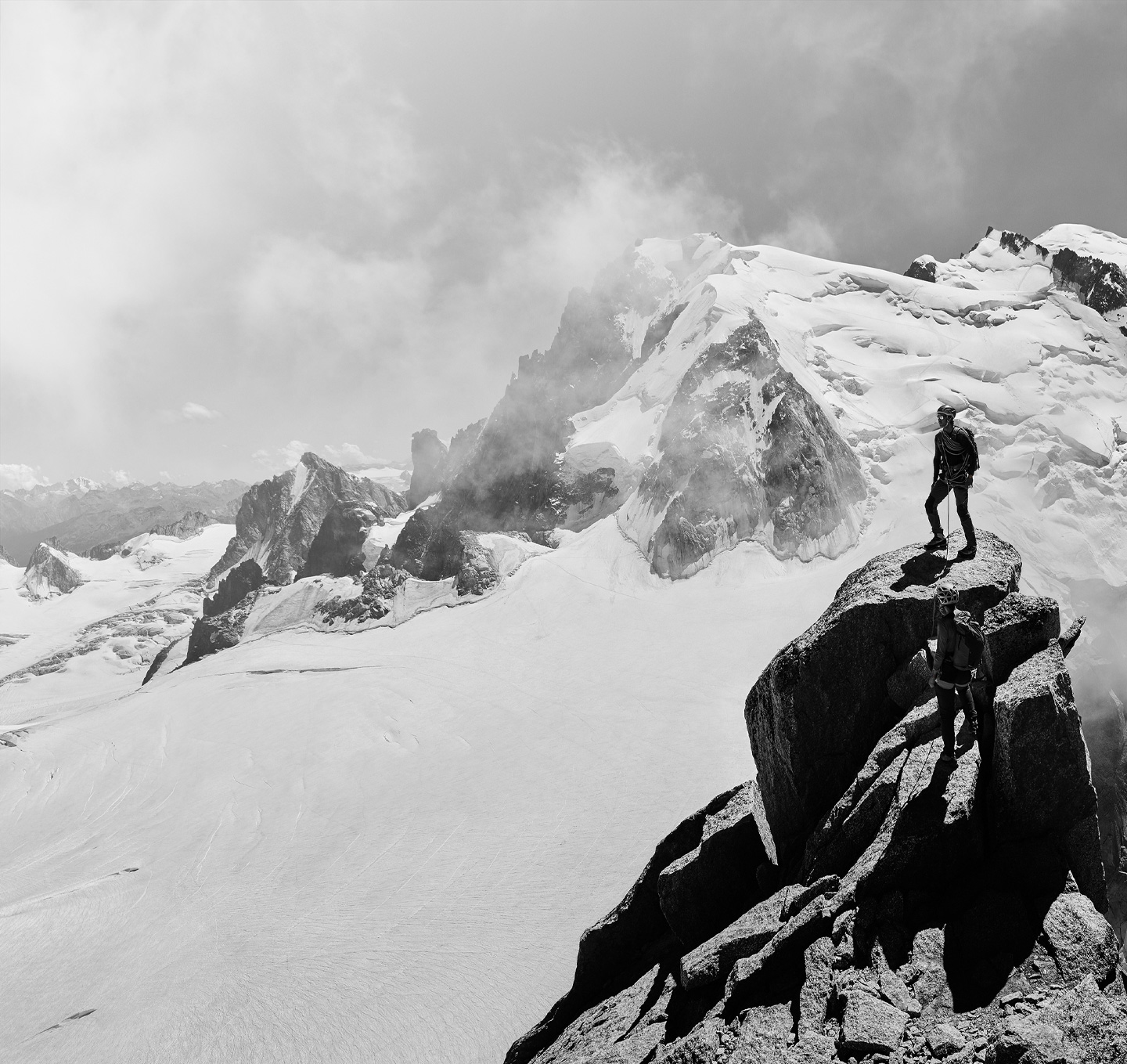 Adventure
Above. Beyond.
And back again.
Designed to take on extreme environments, elevations and temperatures, Apple Watch Ultra is an essential exploration tool that can take you everywhere. And help get you home.
The compass reimagined.
An accurate compass is as crucial for navigating the wild as a solid pair of boots. The redesigned Compass app delivers all‑new views and functionality that take wrist‑driven orienteering to new heights.
More information with every turn.
Start with a classic compass dial along with a constantly updating digital view of your bearing and direction. Zoom in by turning the Digital Crown and you'll see more on the giant display: elevation, incline, longitude and latitude.
Compass Waypoints mark the spot.
Quickly and easily mark your location with Compass Waypoints. Tap the icon to drop a waypoint on the start of a trail, a campsite or point of interest. Name your waypoints, give them icons and colour‑code them to stay organised.
Backtrack. Retrace your steps.
To help you return to where you came from, or simply get back on route, Backtrack uses GPS data to automatically create a path of where you've been — even if you're off the grid. So you can easily get to a previous location or all the way back down the mountain.
Action button. Make your mark. Find your way.
A single press of the Action button can quickly drop a waypoint at your location or immediately start Backtrack, so you can focus on the journey ahead or behind you.
86-decibel siren. Sonic salvation.
If you get lost or injured and need to attract attention, hold the Action button to activate a siren that can be heard up to 180 metres away.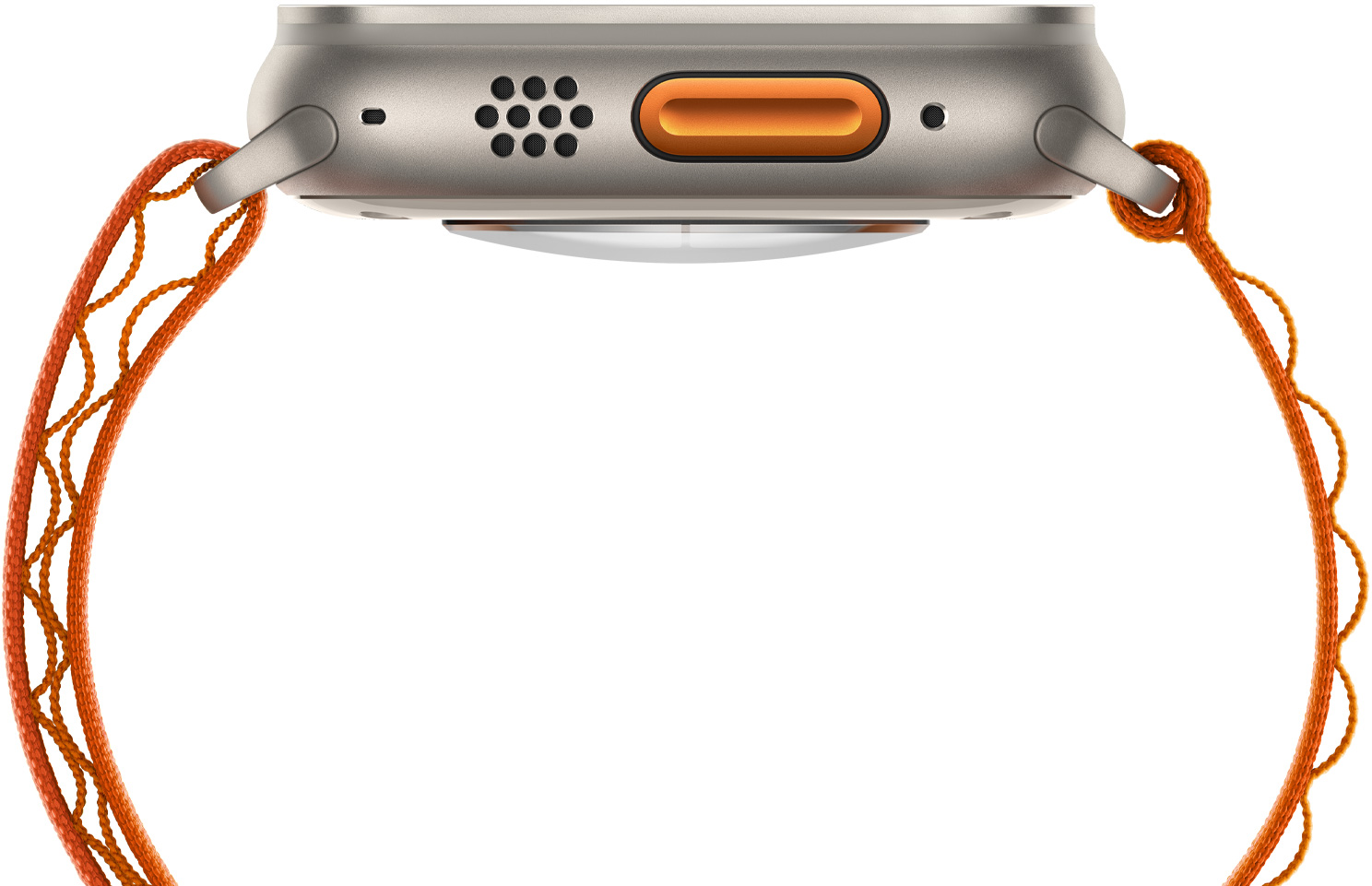 Alpine Loop. Tough as trails.
Light, durable and made from two textile layers seamlessly woven into one continuous piece without stitching. The corrosion‑resistant titanium G‑hook slips smoothly into the reinforced loops for a secure fit.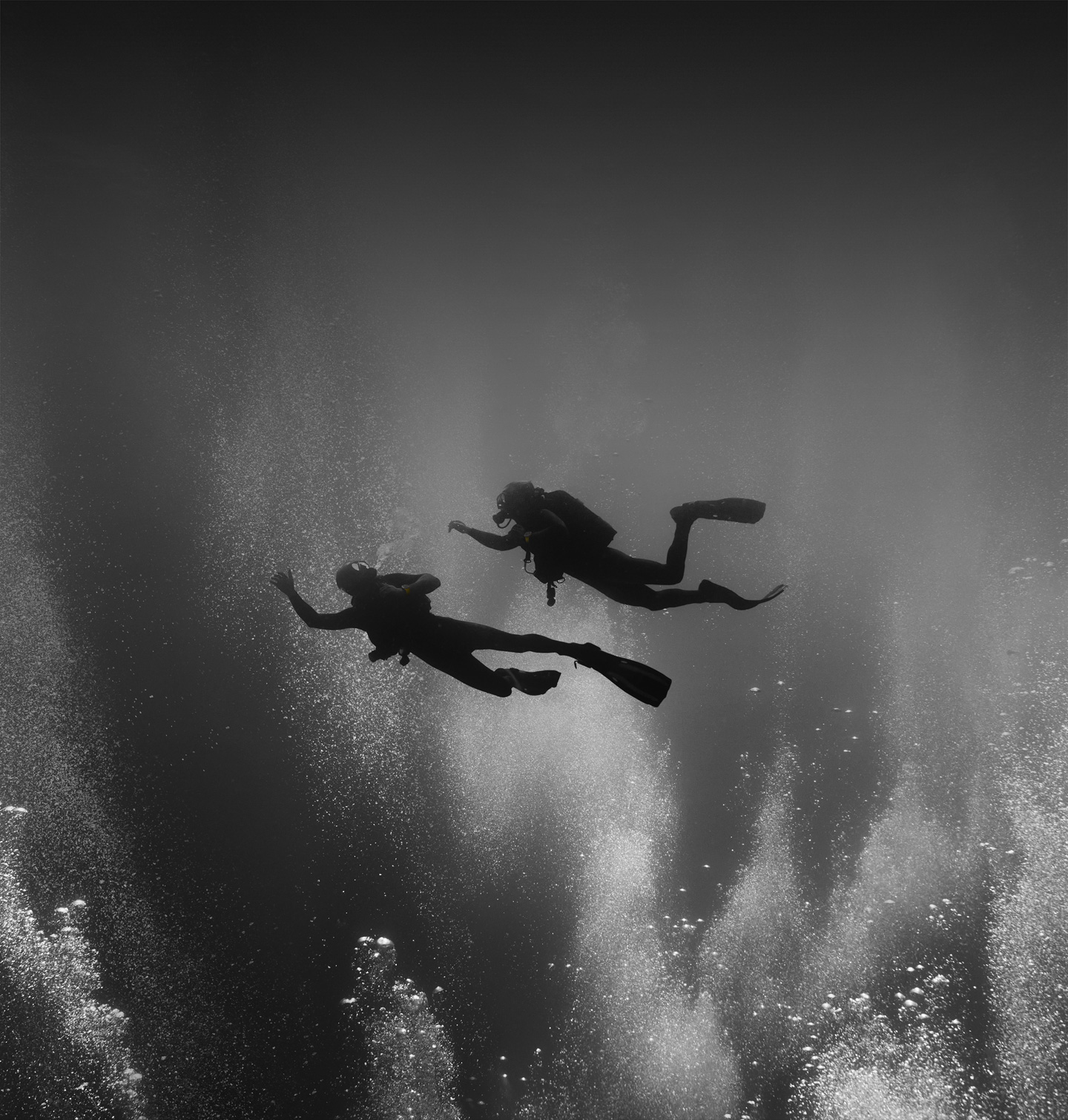 Ocean
Ground­breaking,
even in the sea.
Built to withstand jet-skiing in Maunalua Bay or kitesurfing in Tarifa. Apple Watch Ultra features a new depth gauge. It also delivers the data and functionality required by scuba and free divers for descents down to 40 metres.
EN13319 certified
An internationally recognised standard for diving accessories.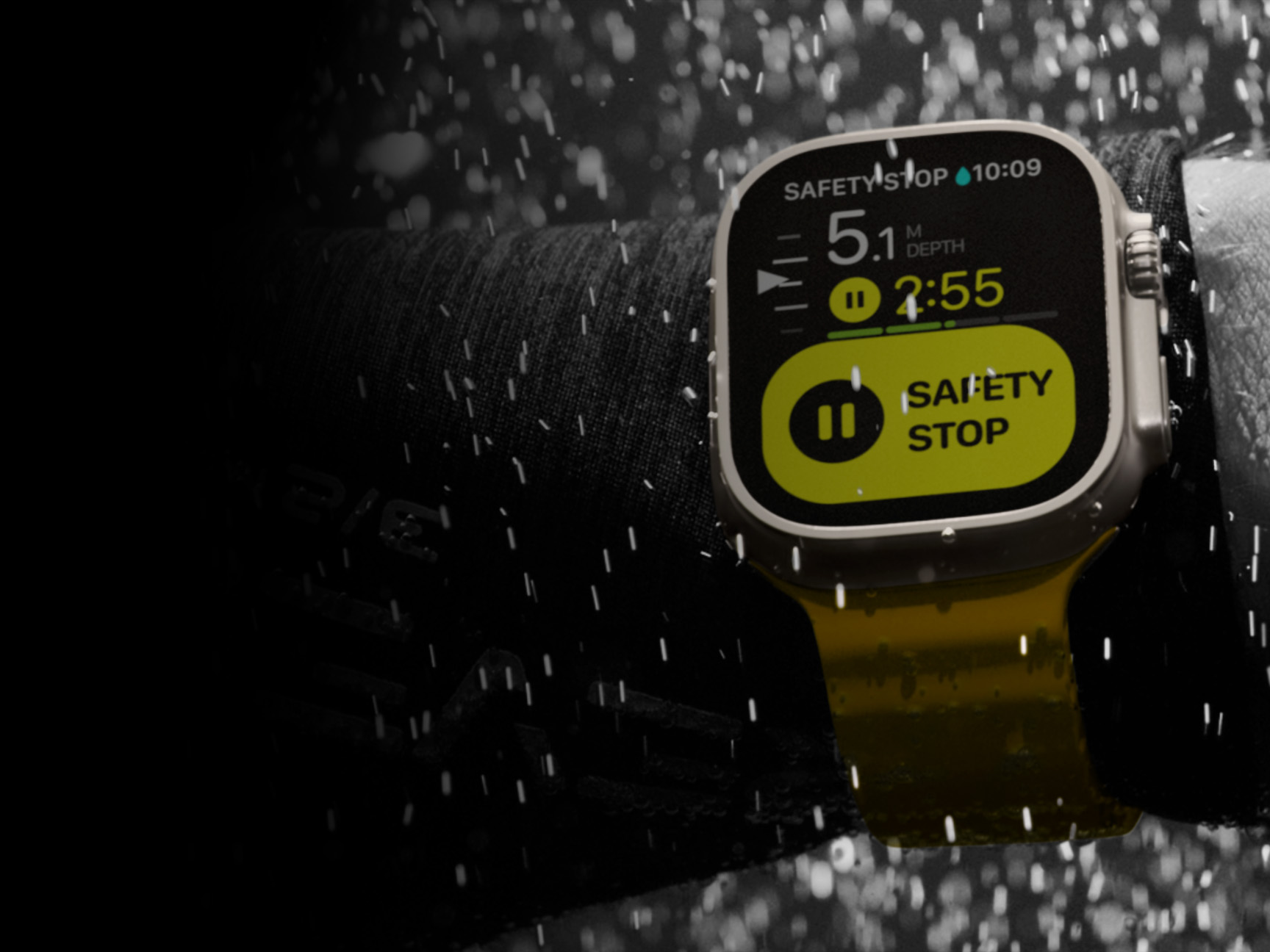 Coming soon
A fully featured dive computer.
Designed in partnership with renowned underwater innovators Huish Outdoors, the Oceanic+ app for Apple Watch Ultra puts a bona fide dive computer on your wrist.8 Made for recreational scuba diving and free diving down to 40 metres, with all the core features divers need. It's also refreshingly easy to use.
A dive planner with local knowledge.
The Oceanic+ app on iPhone goes beyond calculating just depth and time by integrating local conditions like tides, water temperatures, and even community‑fed info like visibility and currents. Or simply use your watch to quickly and easily plan your dive.
Metrics that make more sense.
Most dive computers require a complex sequence of button pushing to get what you need. Oceanic+ lets you access additional screens simply by turning the Digital Crown. It uses colour‑coding on the big, bright display to make complex information easy to understand.
No customer reviews for the moment.
Questions
(0)
No customer questions for the moment.
Only registered user can ask a question.
Login