Samsung Galaxy Watch 4 R870 Aluminum 44mm Bluetooth (Green)
| | |
| --- | --- |
| Location: | Hong-Kong |
| Possibility to return: | Yes, within 14 days to warehouse in USA / UK or EU |
| Length of warranty | 12 months |
| Warranty Extension: | No |
| Water resistance | Yes |
| Processing time for warranty service from | 6 weeks |
| Processing time for warranty repair to | 12 weeks |
Other variants / accessories
Keep track of the price drops on this item. Simply enter your email here and we will send you an email alert.
Invalid email
Watch it
You will get $ 1.27 in reward when purchase 1 of this product. The reward can be used to pay for your next orders, or converted into voucher code.
Frequently Asked Questions
Welcome to Bludiode.com
We are mobile electronics marketplace seller since 2014, we offer mostly smartphones, tablets and accessories. Our customers have right to return product locally (USA, UK, EU) and execute warranty up to 24 months. All products sold on our website are coming straight from the producers, are genuine and they are subject to the warranty. To learn more click "About us" in the website footer.
Check also these products available at local stock:
Galaxy Watch4
Claim a free Google Play voucher when you buy a Galaxy Watch4 or Galaxy Watch4 Classic
The watch that knows you best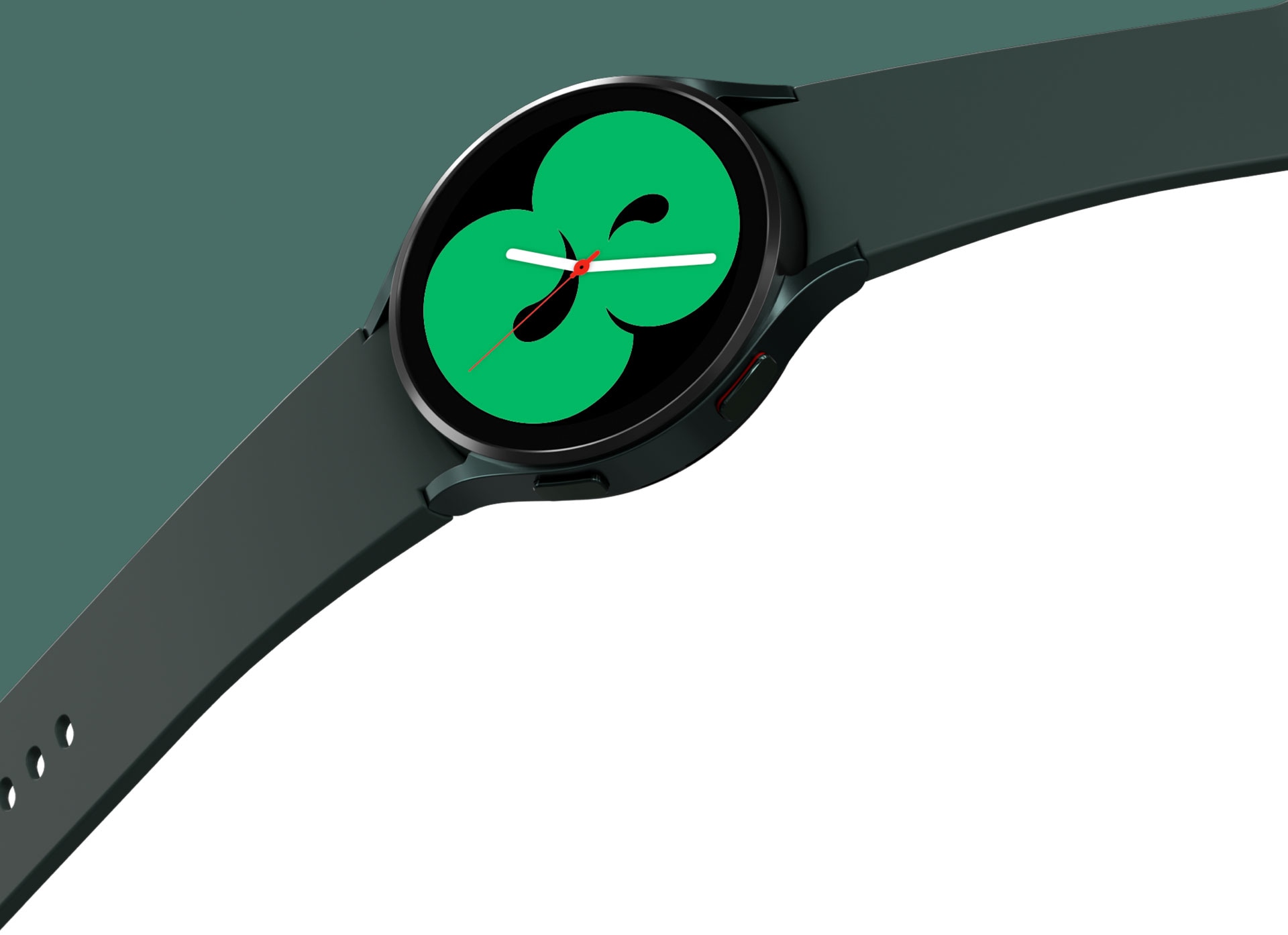 Most of us want to know more about ourselves, so we can be the best version of ourselves. That's why we engineered the all-new Galaxy Watch4 to be the companion to your journey towards a healthier you.
FITNESS
Fitness within arm's reach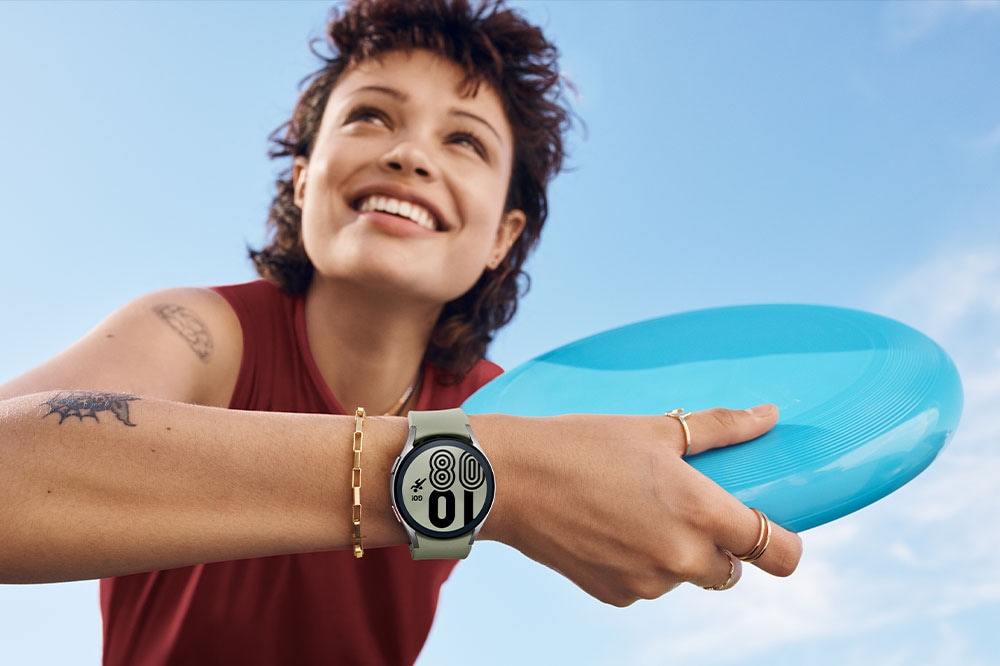 BODY COMPOSITION
Don't just listen
to your body.
Know it.
Track your fitness progress with our first smartwatch that conveniently measures body composition. Get to know your body fat percentage, skeletal muscle, body water and more to achieve your goals. The Samsung BioActive Sensor and our fastest chip brings the biggest innovation to Galaxy Watch yet. 1
Get a BIA measurement using just two fingers in 15 seconds. Anytime, anywhere.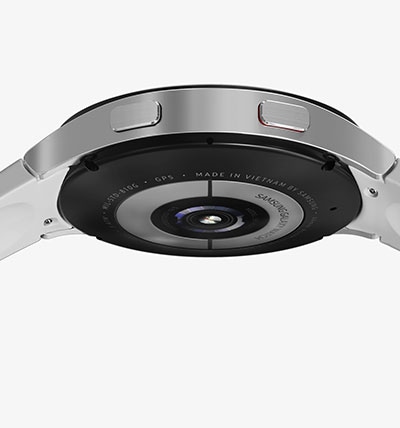 The new Samsung BioActive Sensor captures your body composition in real time to inform you as you manage your health goals.

GROUP CHALLENGE
Your workout buddies have
your back
Following the text message, there are two emotes; a gush of wind and a set of eyes glancing left.
See you at the finish line, David!
12:45 PM

The front of a Galaxy Watch4 with a green band is shown, and its watch face displays "3rd place" in a walking Group Challenge with friends. Around the watch are diverse people cropped in a circle. There are text bubbles on the top left and bottom right, each pointing to its speaker.
Two exclamation point emotes are used before and after the words "Look out".

Look out

Isabella is catching up...
12:46 PM
Enjoy every step you take with your friends and family with the Galaxy Watch4. Track your steps and compete with friends in a fun competition through a live message board. Challenges come with commemorative badges and a point system to make exercise fun, motivating and socially rewarding.
DAILY ACTIVITY & FITNESS TRACKING
Name a workout. It can track it.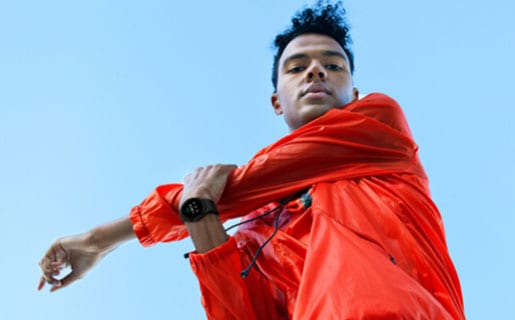 Track your activities and fitness scores on your watch and phone. Count steps, check calories and stay on the grid with GPS. Galaxy Watch4 detects physical activity to track your routines and supports more than 90 exercises for a more accurate report of your workouts. 2
ADVANCED SLEEP
The most holistic sleep analysis on Galaxy watch
A silver Galaxy Watch4 device is shown with a silver band tied round and its watch face displaying the sleep tracking feature.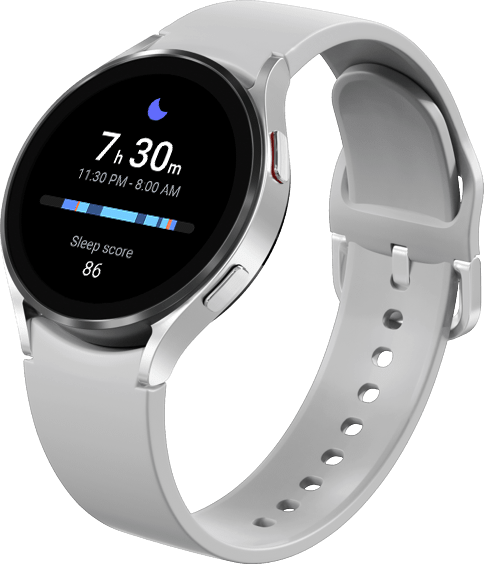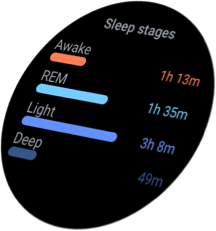 The sleep tracker detects and holistically analyses your sleep stages while you rest. Improved measuring options let you check your blood oxygen levels and snoring patterns (not saying you do). Plus, get advanced insights from the National Sleep Foundation for better sleep quality and duration. 9,10,11,12,13,14
DESIGN
Design comes full circle
Two Galaxy Watch4 devices are shown, a pink gold color on the left and a silver color on the lower right. Each has a watch face that is showing different colored designs to tell time.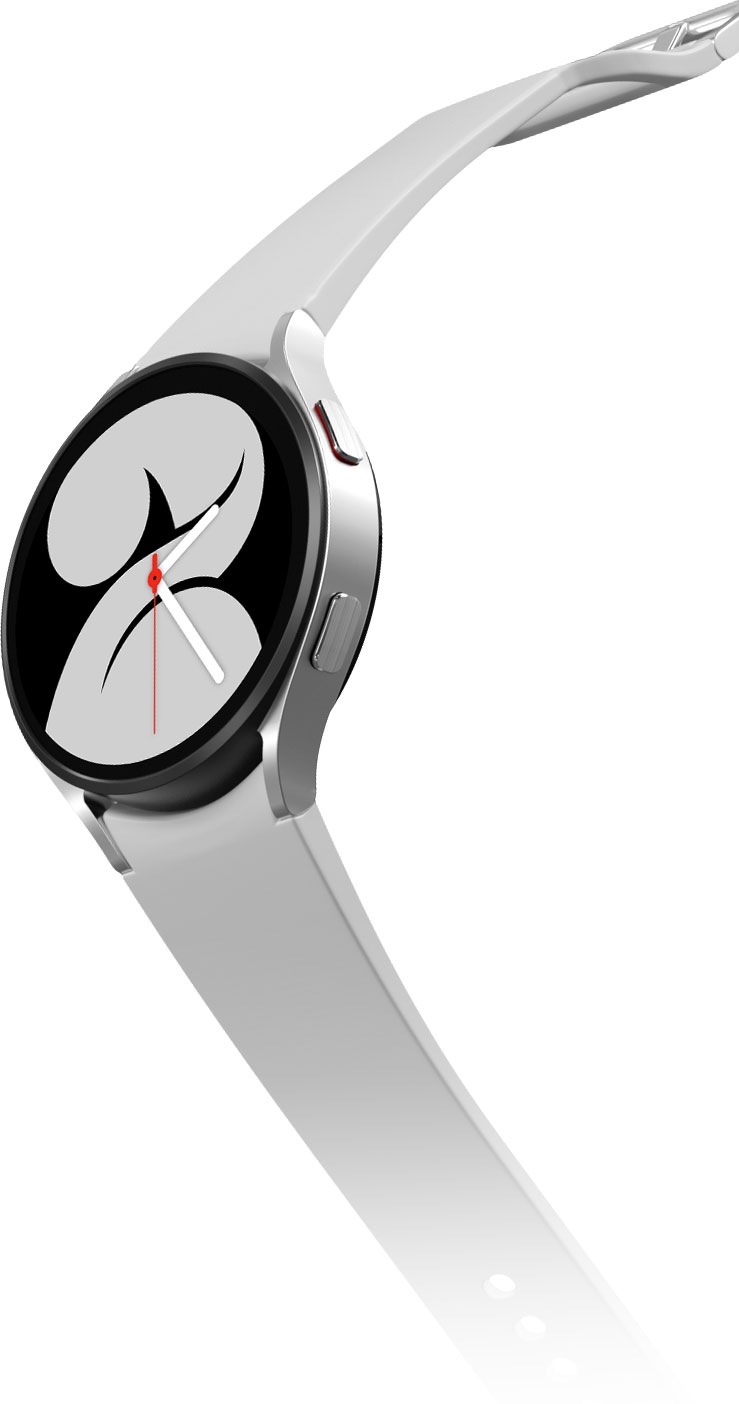 DESIGN
Sleek, seamless, iconic
Galaxy Watch4 features a simple design with a streamlined Armour Aluminium metal frame. It offers high-end looks and functionality for your workouts and day-to-day tasks.

Choose from a selection of bands, including the Hybrid Leather Band and the Sport Band, to fashion your own band style. Treat your wrist with high-quality materials, comfort fit and sweat-resistant surfaces.
WATCH FACE
A new day. A new watch face.
A Galaxy Watch4 device and its various watch face styles can be seen.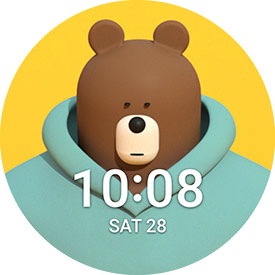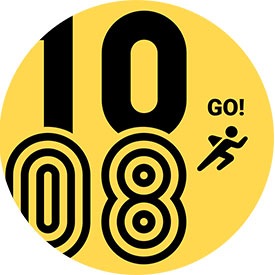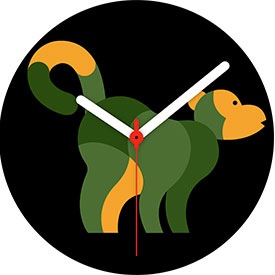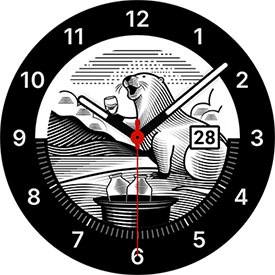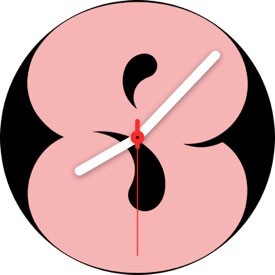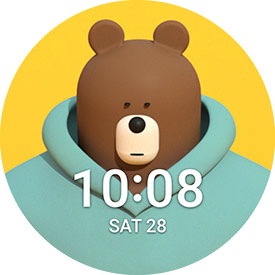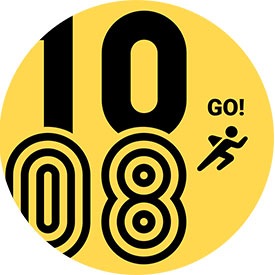 Choose between analogue or digital watch faces with a variety of backgrounds, fonts and colours to match your tastes, the weather or the occasion. Spice up your character watch faces with AR Emojis to express your style, while animated graphics show what you're up to, like running or listening to music.
NEW OPERATING SYSTEM
It's a real team player
The sideways view of a green Galaxy Watch4 device is displayed, and various app icons can be seen.









The first smartwatch with Wear OS Powered by Samsung, Galaxy Watch4 puts seamless access to your favourite apps on your wrist. You'll get a rich app selection, from music streaming apps to anything in the massive library of health and fitness apps. 15
COMPATIBILITY
Plays well with others
The Galaxy Watch4 comes with Wear OS Powered by Samsung, giving you seamless connection with Samsung Galaxy devices. Control ANC on Galaxy Buds2 or enable apps on your phone straight from your watch. Additional features like the compass makes the Galaxy Watch4 even more resourceful. 5
DO NOT measure your body composition if you have an implanted pacemaker or other implanted medical devices. DO NOT measure your body composition if you are pregnant. Measurement results may not be accurate if you are under 20 years old. Intended for general wellness and fitness purposes only. Not intended for use in detection, diagnosis or treatment of any medical condition or disease. The measurements are for your personal reference only. Please consult a medical professional for advice.
Galaxy Watch4 Classic is rated as IP68. Based on test conditions for submersion in up to 1.5 metres of freshwater for up to 30 minutes.
ECG and BP feature only to be used by 22 years+. For accurate BP readings, monthly calibration required by GP or BP monitor & arm cuff. Requires a Galaxy smartphone running Android 7.0 or above.
Must be paired with Android 8.0+ and in close proximity on a stable surface.
Buds Controller is compatible with Galaxy Buds+, Galaxy Watch4 and their respective following models.
No customer reviews for the moment.
Questions
(0)
No customer questions for the moment.
Only registered user can ask a question.
Login