SALE - Sony Xperia 1 V XQ-DQ72 Dual Sim 12GB RAM 256GB 5G (Platinum Silver) - UK Tax Included
| | |
| --- | --- |
| Location: | United Kingdom (no tax for UK citizens) |
| Possibility to return: | Yes, within 14 days to warehouse in USA / UK or EU |
| Length of warranty | 12 months |
| Warranty Extension: | At promotional terms, up to 24 months (during checkout) |
| Dual Sim | Yes |
| Water resistance | Yes |
| 5G | Yes |
| Processing time for warranty service from | 6 weeks |
| Processing time for warranty repair to | 12 weeks |
Other variants / accessories
Brand new, open box. 10/10. UK TAX (VAT) Included.
Available delivery options:
Keep track of the price drops on this item. Simply enter your email here and we will send you an email alert.
Invalid email
Watch it
You will get $ 7.54 in reward when purchase 1 of this product. The reward can be used to pay for your next orders, or converted into voucher code.
Frequently Asked Questions
Welcome to Bludiode.com
We are mobile electronics marketplace seller since 2014, we offer mostly smartphones, tablets and accessories. Our customers have right to return product locally (USA, UK, EU) and execute warranty up to 24 months. All products sold on our website are coming straight from the producers, are genuine and they are subject to the warranty. To learn more click "About us" in the website footer.
Check also these products available at local stock:
Next-gen sensor. Next-gen imaging.
With its next-generation Exmor T for mobile sensor and computational processing, the Xperia 1 V delivers low-light pictures that you never thought possible on a smartphone, with less noise and wider dynamic range1 – and videos with cinematic colour expression. Its imaging prowess is complemented by a host of other features, from immersive entertainment to functional, tactile design.
Colour :
1 Black
2 Khaki Green
3 Platinum Silver
---

Xperia 1 V
Pre-order Xperia 1 V and get exclusive offer of Sony headphone
Unprecedented image quality
The Xperia 1 V's revolutionary Exmor T for mobile image sensor has an innovative 2-Layer Transistor Pixel – one for the photodiode and one for the phototransistor – 2x better than its predecessor in low light1 2, with less noise. People, animals, cityscapes, landscapes: your world, beautifully captured.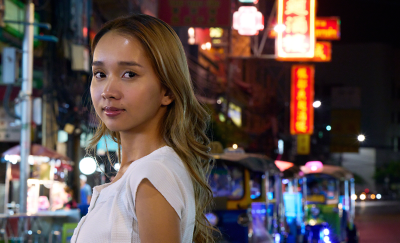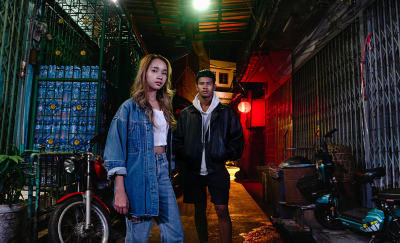 Video with cinematic colour and tone
S-Cinetone for mobile
Based on technology from Sony's Cinema Line cameras, S-Cinetone for mobile enables you to shoot video with beautiful skin tones and a more cinematic look, without complex post-production colour grading.3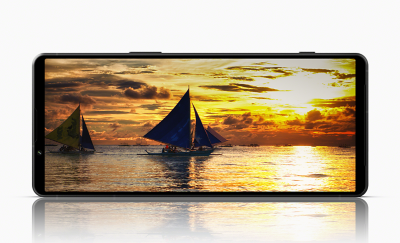 Immersive entertainment
With its 21:9 Wide 4K HDR OLED 120Hz Refresh rate display4 and premium audio technologies, the Xperia 1 V lets you lose yourself in movies, TV, music and games.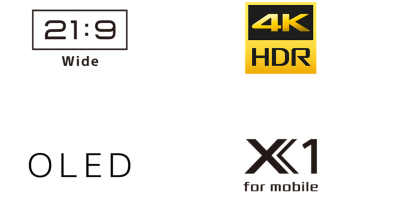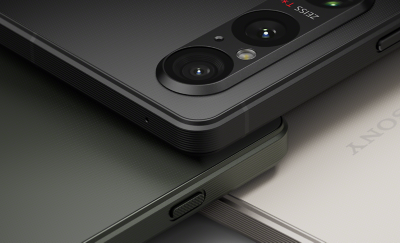 Glass with functional tactile design
The Xperia 1 V features an innovative texturised finish that changes the way a smartphone feels in your hands. Decorative yet durable, it improves the grip and looks beautiful.
Discover functional tactile design
On the Xperia 1 V, every detail, surface, texture and form has been carefully considered to enhance your user experience.
Glass with functional tactile design
With their stylish matte finish, the materials used on the Xperia 1 V combine aesthetic appeal with impeccable real-world performance.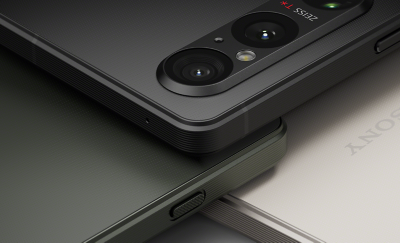 Improved comfort and grip
The specially textured surface helps ensure a good grip, whether you're taking a photo or browsing the internet and using apps.
Everyday durability
Hardened glass in a frosted finish features minute convex shapes on its textured surface, making it more resistant to fingerprints and scratches.
Authentic camera look and feel
With each lens clearly defined, the solid-looking metal camera housing on the rear of the Xperia 1 V gives it a robust, high-quality feel reminiscent of Sony's Full-frame Alpha cameras.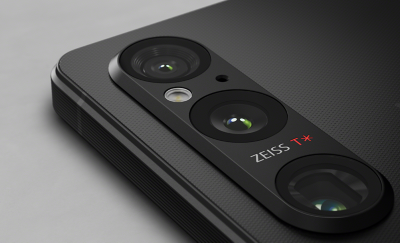 Premium styling with a practical side
An array of stylish yet functional design elements also includes a shutter button for easy shooting, along with V-shaped grooves carved into the phone's metal frame to maximise grip.
A choice of colours
The Xperia 1 V comes in a choice of colours to suit your style: Black, Platinum Silver and Khaki Green.1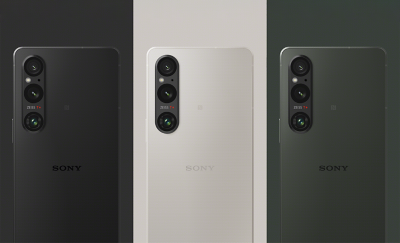 Next-generation sensor captures more light than ever
Developed by Sony, the all-new Exmor T for mobile sensor on the Xperia 1 V, together with AI processing, contributes to image quality that's twice as good as its predecessor in low light1 2. It also enables exceptional colour expression.
How does the new sensor work?
The new Exmor T for mobile image sensor has an innovative 2-Layer Transistor Pixel – one for the photodiode and one for the phototransistor – enabling it to capture more light and significantly reduce image noise. In fact, the noise level is improved by 2x compared with the previous model under low-light situations.1
Innovative sensor meets advanced processing
The new sensor is supported by the latest computational processing to reduce noise and enhance dynamic range in low-light situations, with impressive results never seen before on a smartphone.1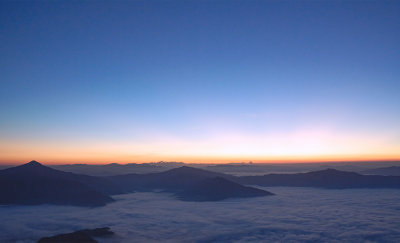 Capture amazing shots even in dark scenes
Using the latest computational processing to reduce noise and enhance dynamic range, this feature lets you capture bright images even in dark scenes where details are barely visible to the naked eye.
Cinematic video, no colour grading needed
Based on the S-Cinetone loved by professionals in the Cinema Line and Alpha series, S-Cinetone for mobile allows easy shooting of a cinema-like look and produces impressive images with beautiful skin tones without post-editing. Combined with high frame rate video recording at up to 4K and 120fps on all lenses, it gives you greater scope for creative expression.3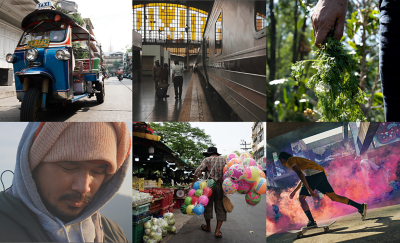 6 preset looks, just like Alpha
Like some Alpha cameras, the Xperia 1 V features Creative Look, a selection of 6 preset looks to use when shooting photos or video. You can even customise the presets to suit your creative vision, saving you post-processing time – so you can share your work on social media straight after shooting.3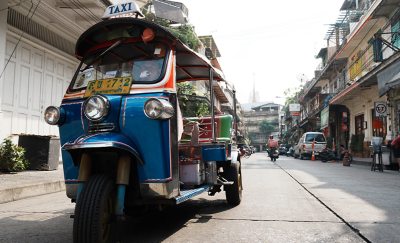 Record in 4K HDR 120fps
No need to compromise on quality – the Xperia 1 V lets you shoot stunning video in 4K HDR 120fps on all lenses.3 4 You can also select frame rate settings to produce up to 5x slow-motion clips.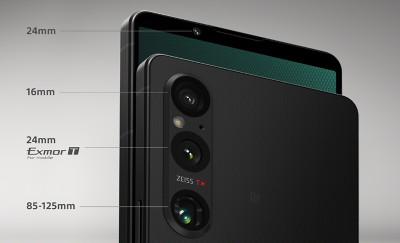 Create content with a choice of lenses
The Xperia 1 V wide-angle 24mm lens is paired with the new Exmor T for mobile sensor with 2-Layer Transistor Pixel. The camera set-up is complemented by the ultra-wide 16mm, and the telephoto with true optical zoom between 85 and 125mm. All main lenses offer 4K HDR 120fps video recording3, Eye AF, Real-time tracking and ZEISS T* anti-reflective coating, which contributes to the superior optical quality of images by minimising unwanted lens effects such as reflections. An improved 12MP front camera completes the camera set-up.3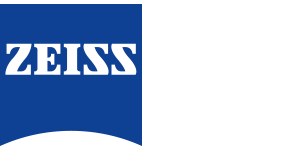 True optical zoom lens with no image degradation
With true 85-125mm optical zoom, the Xperia 1 V offers images free of digital degradation between 85mm-125mm. Combined with optical stabilisation and Real-time Eye AF and tracking5, it's ideal for portraits with optical bokeh.
See the difference with improved AI
Conventional processing is supported by the latest AI to deliver exceptional results. In addition to accurately calculating depth information for fast, precise Auto Focus, AI is now used to compute Auto Exposure too. It also ensures accurate colour reproduction, even in complex lighting environments.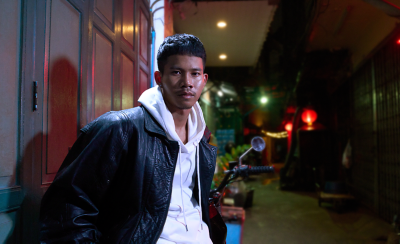 Beautiful skin tones
The Xperia 1 V can achieve incredible natural skin tones under various light situations.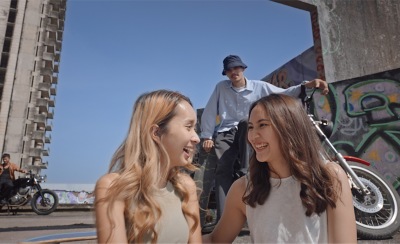 Shoot shake-free video
The Xperia 1 V features Optical SteadyShot™ with FlawlessEye™6 which couples the image sensor's increased reading speed with Sony's original algorithm for optical image stabilisation. The result is supremely smooth, shake-free video footage.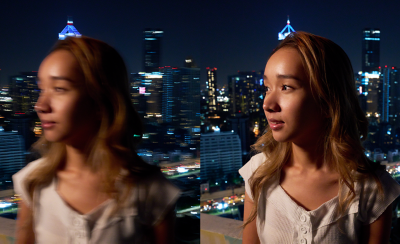 Improved front camera
The 12MP front camera sees further improvements over the previous model, with enhanced noise reduction in dark areas of images, and 4K 60fps video recording.7
New shooting assist functions
Enhanced functions to assist photo and video shooting include focus peaking, and the phone now offers vertical UI as well as horizontal for improved operability.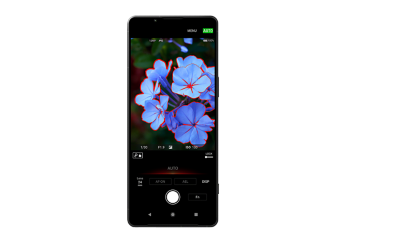 Professional technology from Alpha cameras
The Xperia 1 V was co-developed with the engineers behind the latest Alpha 1 series cameras, renowned for their industry-leading autofocus technology, and with input from professional photographers, who helped tune the technology and refine the photographic experience and results. And just as Alpha photographers expect the same performance in any lens, so the Xperia 1 V offers the same AF capabilities across all its lenses.4 5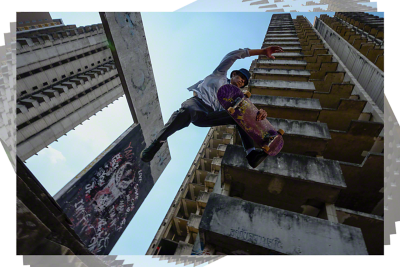 Fastest ever burst shooting up to 30fps
On all three main lenses, continuous burst shooting has evolved from 20fps to 30fps
5
– the same as the professional Alpha 1 camera and our highest-ever burst shooting capability on Xperia.
Read the video text transcript for this video
Play video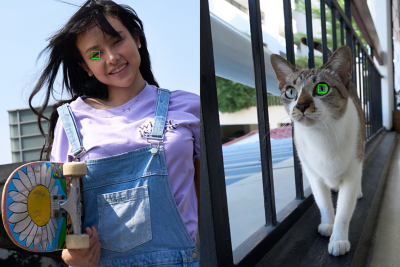 Eye AF brings portraits to life
Whether you're photographing people or animals, Real-time Eye AF lets you take engaging, expressive portraits with all three main lenses. Accurate face detection is performed by AI.5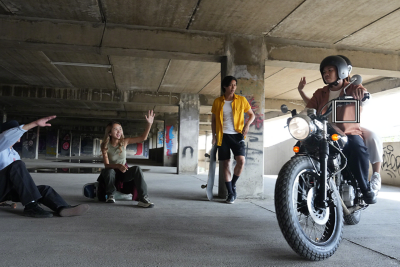 Stay focused on a selected subject
Drawing on Alpha AF technology, the Xperia 1 V can precisely track any subject you select on all three main lenses, whether you're shooting photos or videos.5
The perfect smartphone for vloggers
If you're a vlogger or live streamer8, the Xperia 1 V offers a host of features to make life easier and enhance your content. You can also add the Vlog Monitor9 and a Bluetooth shooting grip, such as the GP-VPT2BT9, for even more creative control and shooting freedom.
Product Showcase Setting, ideal for review videos
Shooting a video review? Activate the Product Showcase Setting and the main camera will automatically focus on the subject at the centre of the frame, switching easily between you and the product you´re reviewing. For total convenience, use it with the Vlog Monitor9 on a tripod.
Enhanced live streaming functionality
You can now live stream on YouTube and RTMP (Real-time Messaging Protocol)8 while still benefiting from the Xperia 1 V's many camera features, including S-Cinetone for mobile. A new live chat viewing function10 has also been added so you can interact easily with your audience.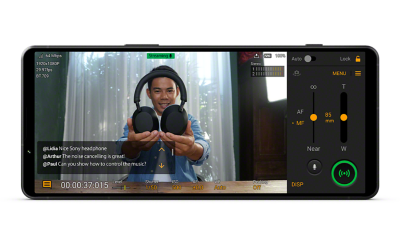 Record speech more clearly
Along with stereo microphones for recording surrounding sound, the Xperia 1 V has an extra Voice priority microphone, enabling you to record speech clearly while other sounds remain in the background. It also features the Intelligent wind filter, our industry-leading audio separation technology to filter out wind noise.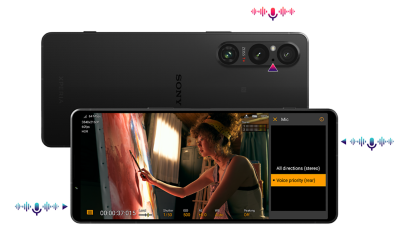 Let Xperia and Alpha work together11
Combine Xperia with your Alpha camera for an even more effortless creative experience. You can control Alpha from your Xperia, use it as an external monitor, and share your Alpha photos online within moments of shooting them.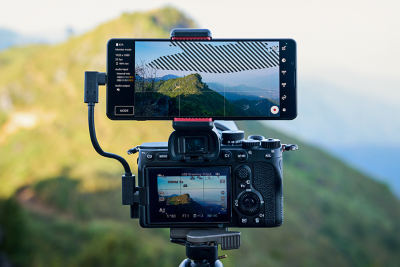 Enhanced External monitor functions11
Now with enhanced features such as Peaking, Zebra Pattern, and backup recording, Xperia's External monitor functionality is on a par with many professional monitors.
External recording function
When you use your Xperia 1 V as an external monitor for your Alpha camera you can also record video in the Xperia 1 V's internal memory, adding extra storage to enhance your workflow.11
No customer reviews for the moment.
Questions
(0)
No customer questions for the moment.
Only registered user can ask a question.
Login