FAST DELIVERY - Xiaomi Redmi Note 12 Turbo 12GB+256GB Black
| | |
| --- | --- |
| Location: | United States |
| Possibility to return: | Yes, within 14 days to warehouse in USA / UK or EU |
| Length of warranty | 12 months |
| Warranty Extension: | At promotional terms, up to 24 months (during checkout) |
| Dual Sim | Yes |
| Water resistance | Yes |
| 5G | Yes |
| Rom: | Global (Multilanguage + Google Apps, no OTA) applied over original |
| Processing time for warranty service from | 6 weeks |
| Processing time for warranty repair to | 12 weeks |
Other variants / accessories
Available delivery options:
Keep track of the price drops on this item. Simply enter your email here and we will send you an email alert.
Invalid email
Watch it
You will get $ 2.74 in reward when purchase 1 of this product. The reward can be used to pay for your next orders, or converted into voucher code.
Frequently Asked Questions
Welcome to Bludiode.com
We are mobile electronics marketplace seller since 2014, we offer mostly smartphones, tablets and accessories. Our customers have right to return product locally (USA, UK, EU) and execute warranty up to 24 months. All products sold on our website are coming straight from the producers, are genuine and they are subject to the warranty. To learn more click "About us" in the website footer.
Check also these products available at local stock:
Qualcomm's second-generation Snapdragon 7+
powerful performance core
Equipped with TSMC's 4nm advanced process and the same origin and flagship architecture as the first-generation Snapdragon 8+
, Antutu's comprehensive performance score exceeded one million.
An unprecedented leap in performance and an explosion in energy efficiency.
Same flagship architecture as the first-generation Snapdragon 8+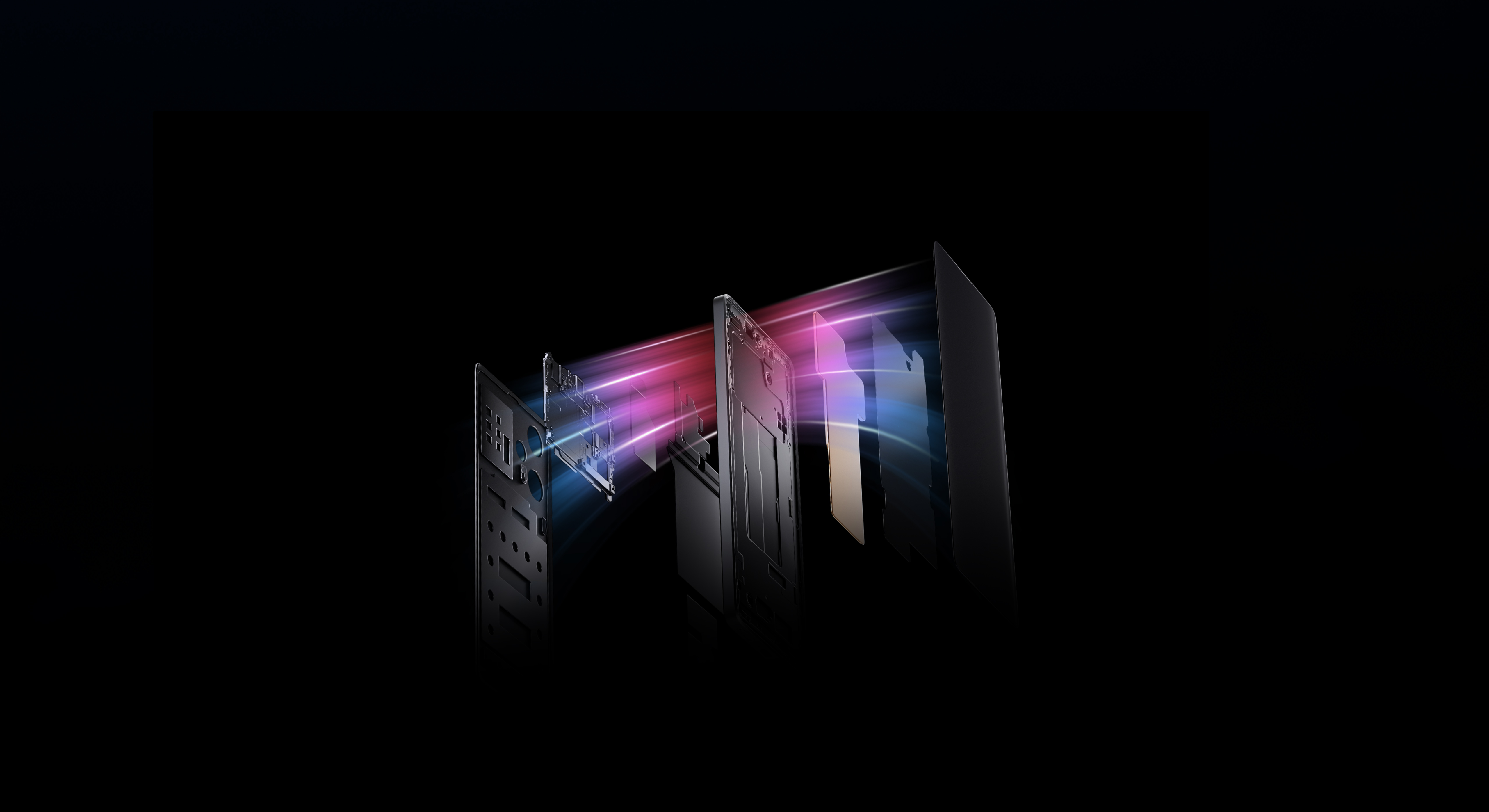 The new deflector design enhances the directionality of steam flow, and with the large area of graphite, it brings stronger temperature uniformity performance and smooth and stress-free play.
*Data from Xiaomi Lab, compared to conventional VCs without deflectors in the industry.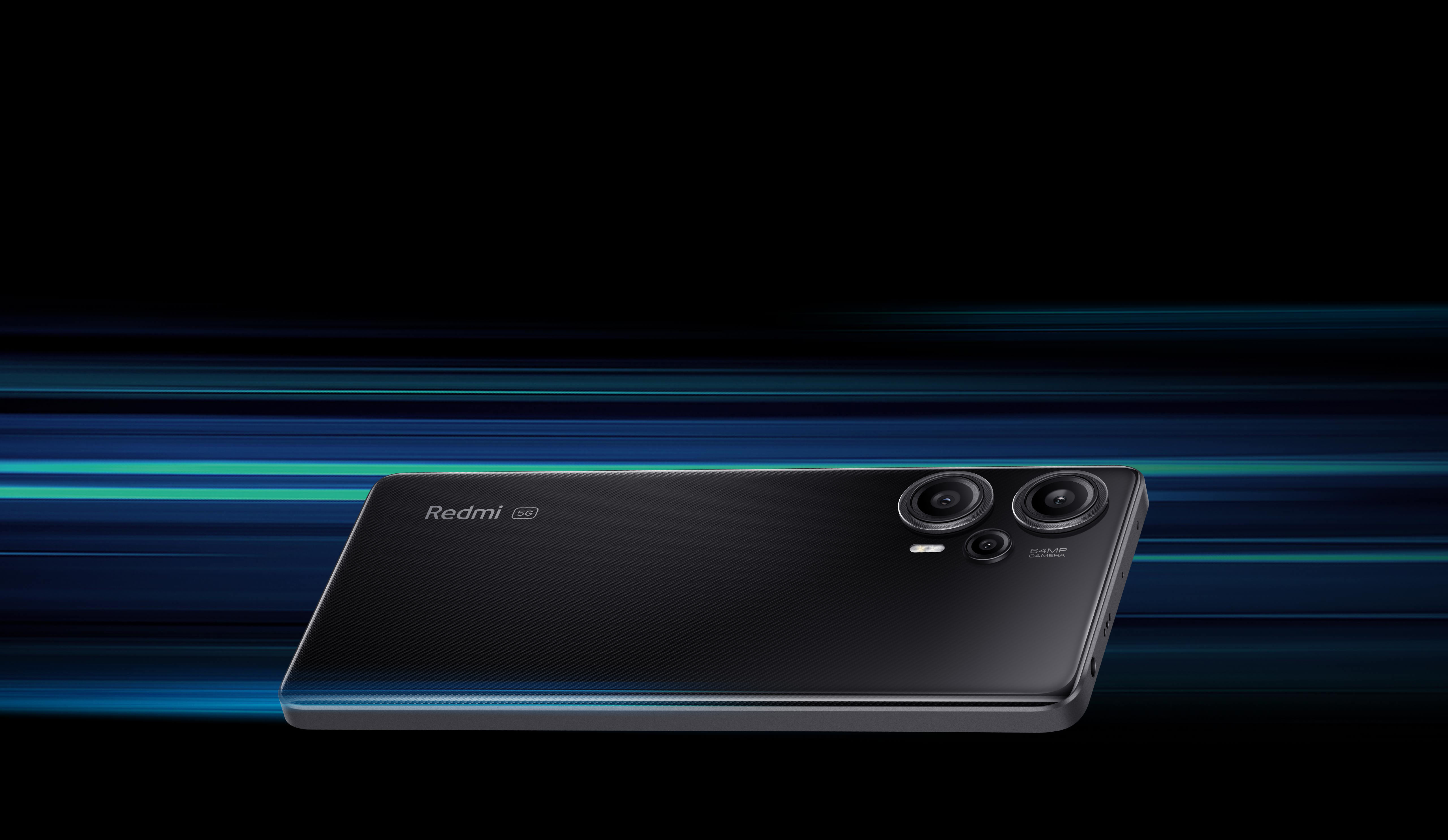 Flagship memory
storage/read, high speed and smooth
The combination of LPDDR5 and UFS 3.1 effectively reduces the delay of multi-task scheduling, greatly improves processing speed, and high-speed and efficient file operations.
Full blood version
Enhanced version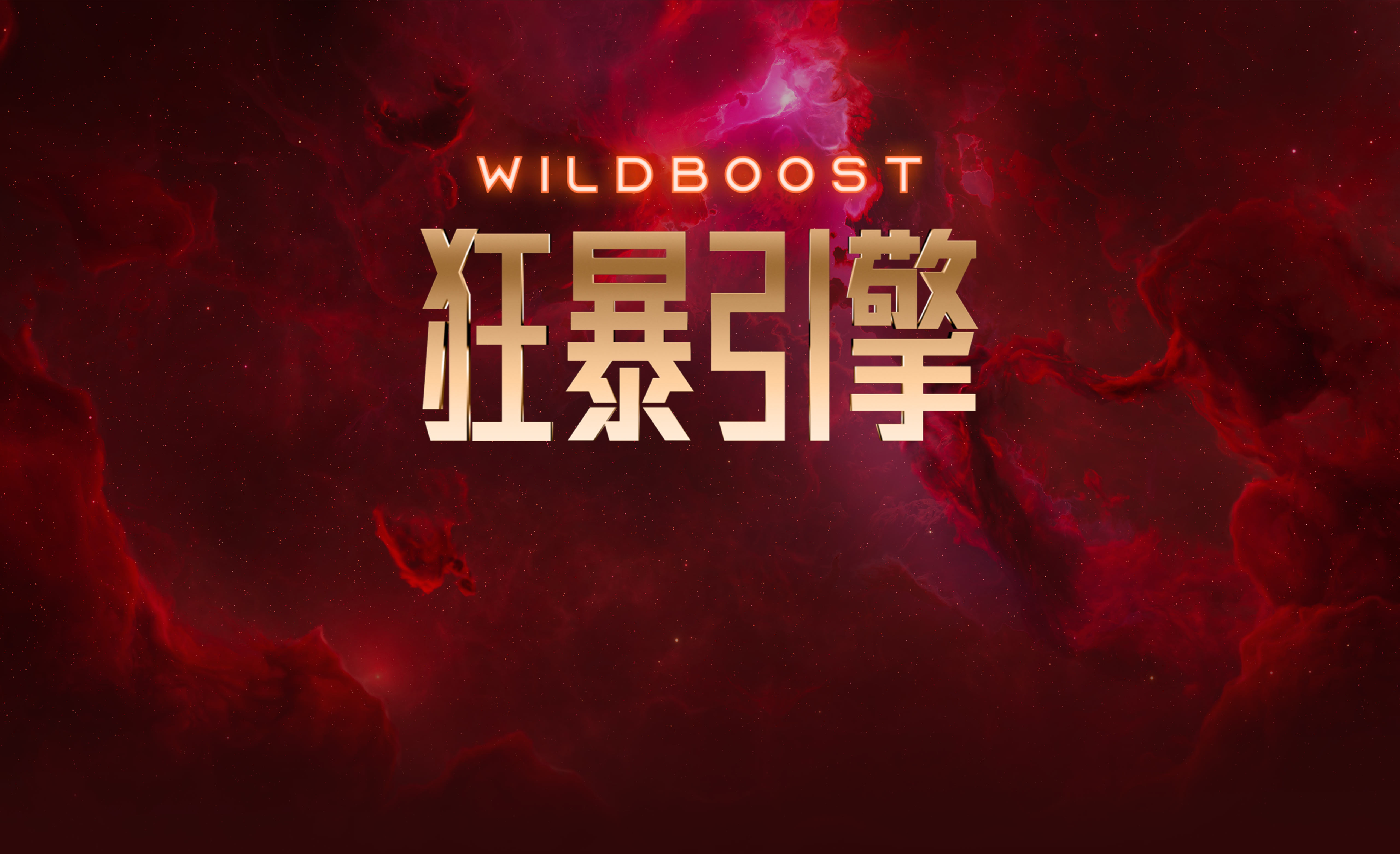 Redmi's self-developed tuning technology accelerates the optimization of the whole process system. It helps stabilize the output of game frame rate, picture quality, and brightness, and the flagship tuning is fully empowered, and the control is smooth and immersive.
Processor low-level scheduling
File system optimization
Power saving optimization
Network optimization
Fluency optimization
Touch optimization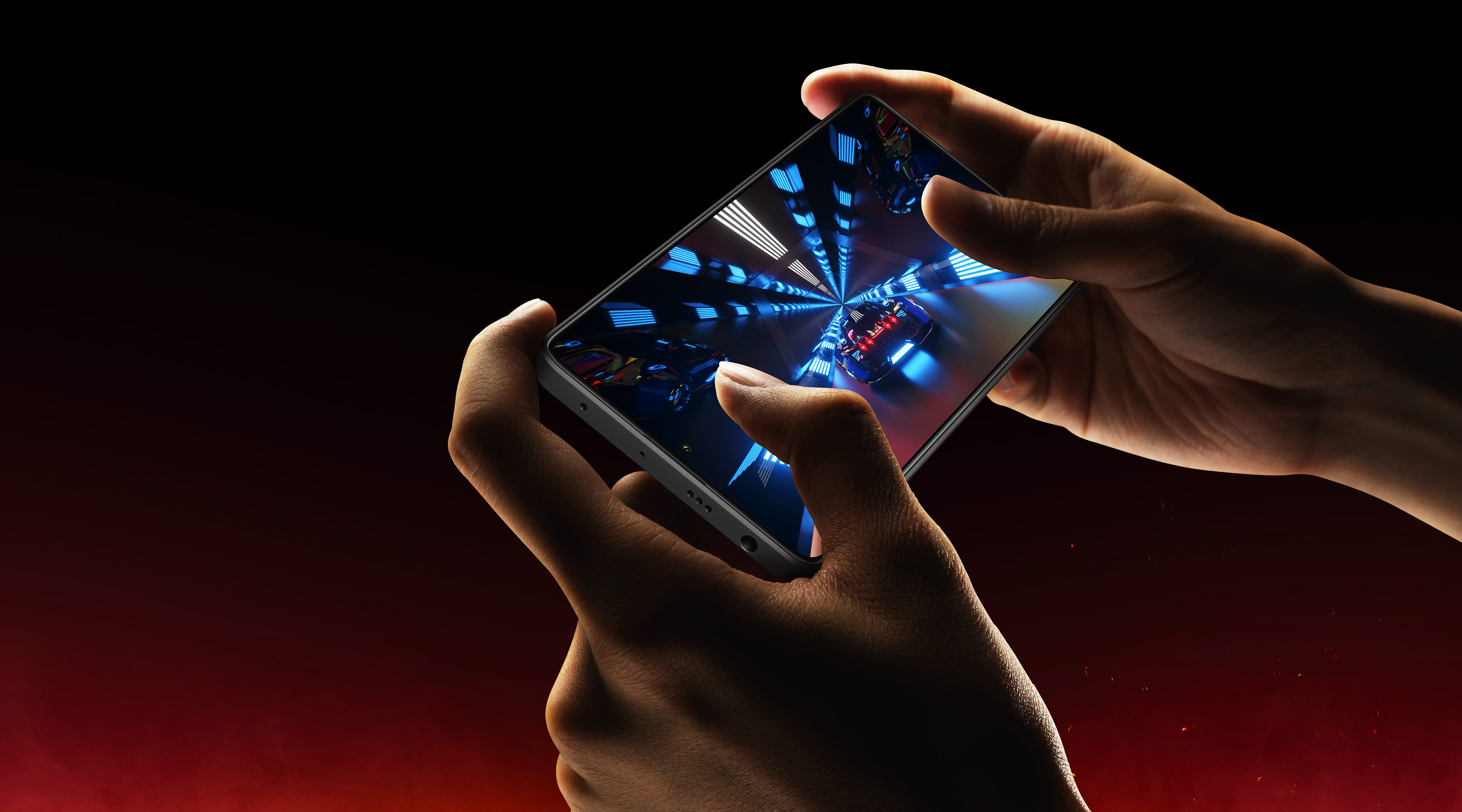 FEAS 2.2 intelligent frame-stabilizing
high-energy experience with smooth release
FEAS2.2 self-developed intelligent frame stabilization technology, instantaneous intelligent judgment of operating conditions, frame by frame adjustment of CPU capabilities,
to achieve lower power consumption and heat dissipation experience.

Large mainstream games
run smoothly at high frames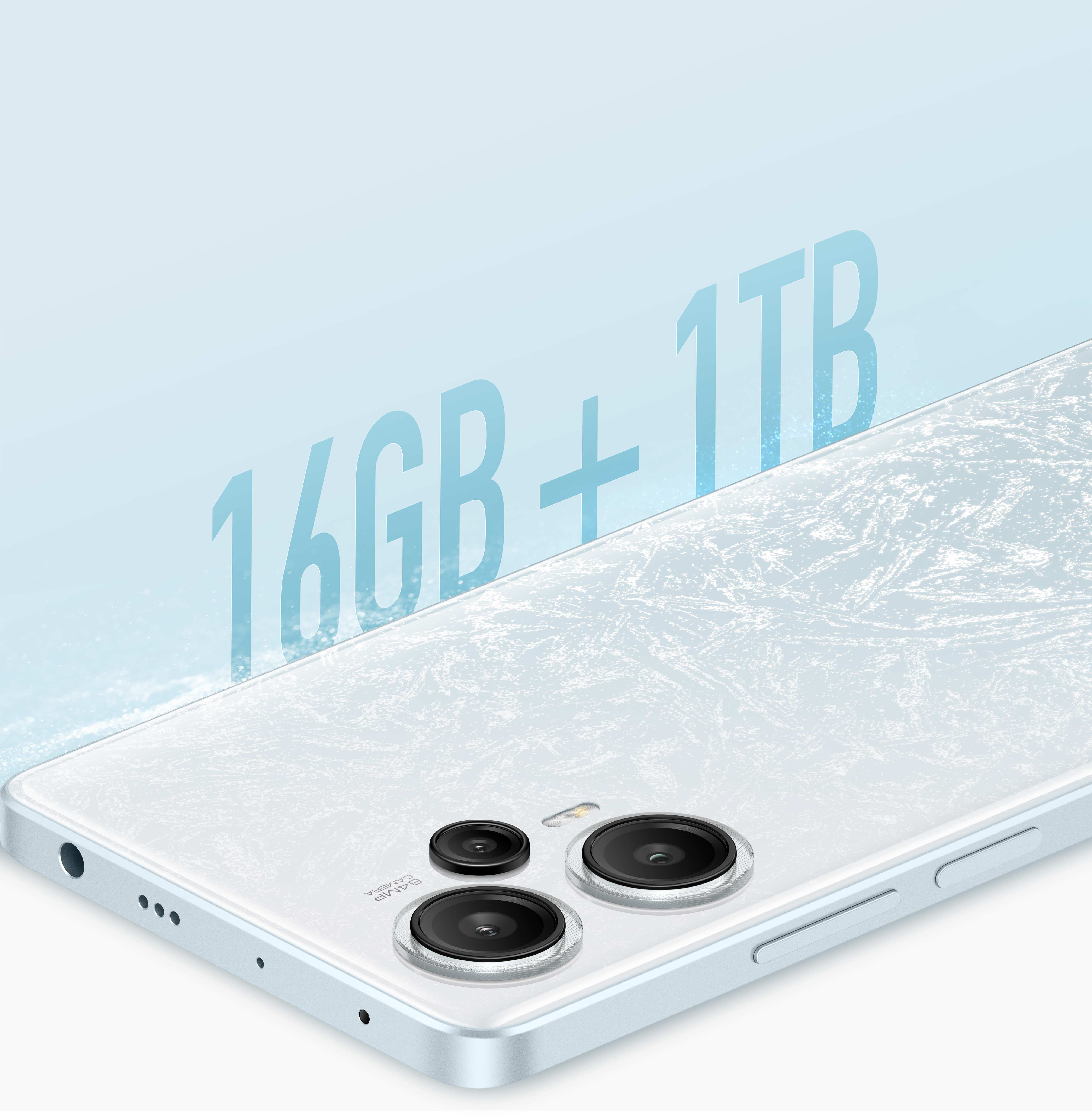 Large memory and large storage, supporting 16GB+1TB ultra-large capacity optional.
Say goodbye to storage anxiety and give "digital memories" a little more space.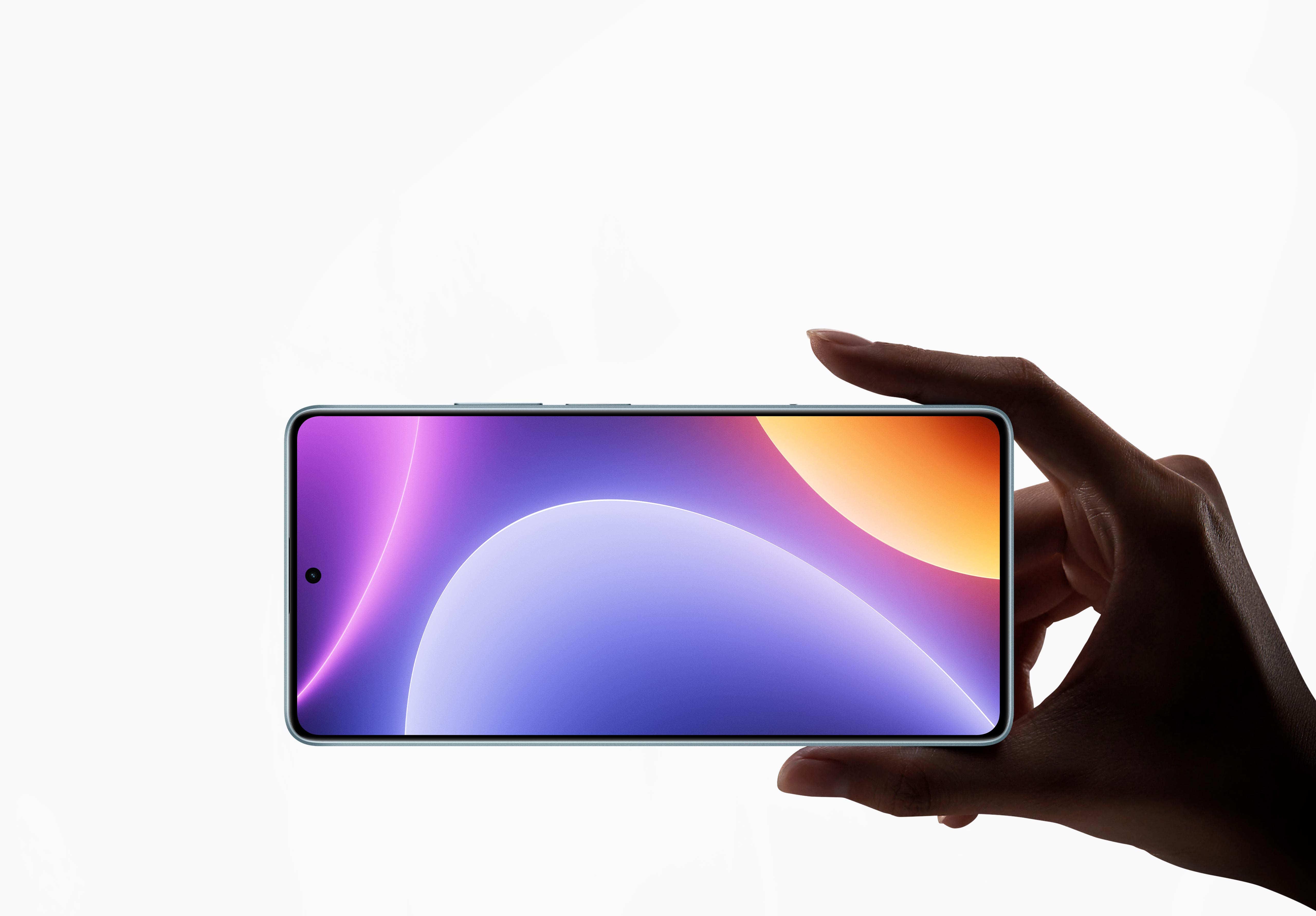 Ultra-thin four narrow sides, leading the future screen form. No screen bracket design, 2.22mm ultra-small chin, 1920Hz PWM high-frequency eye protection dimming, a real high-quality flagship good screen. 687.<> billion color display, amazing color reproduction, colorful real and good colors, visual eyes jump.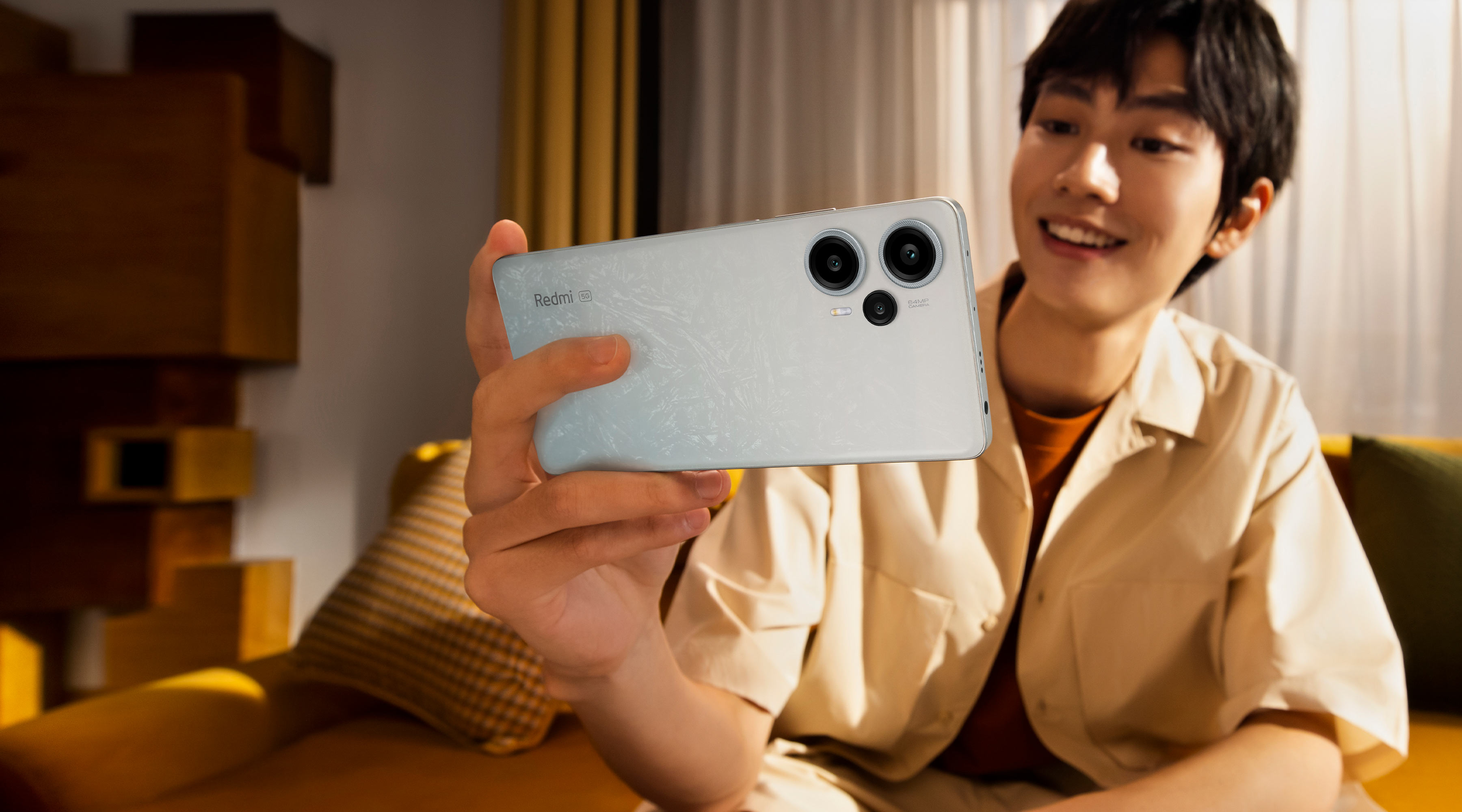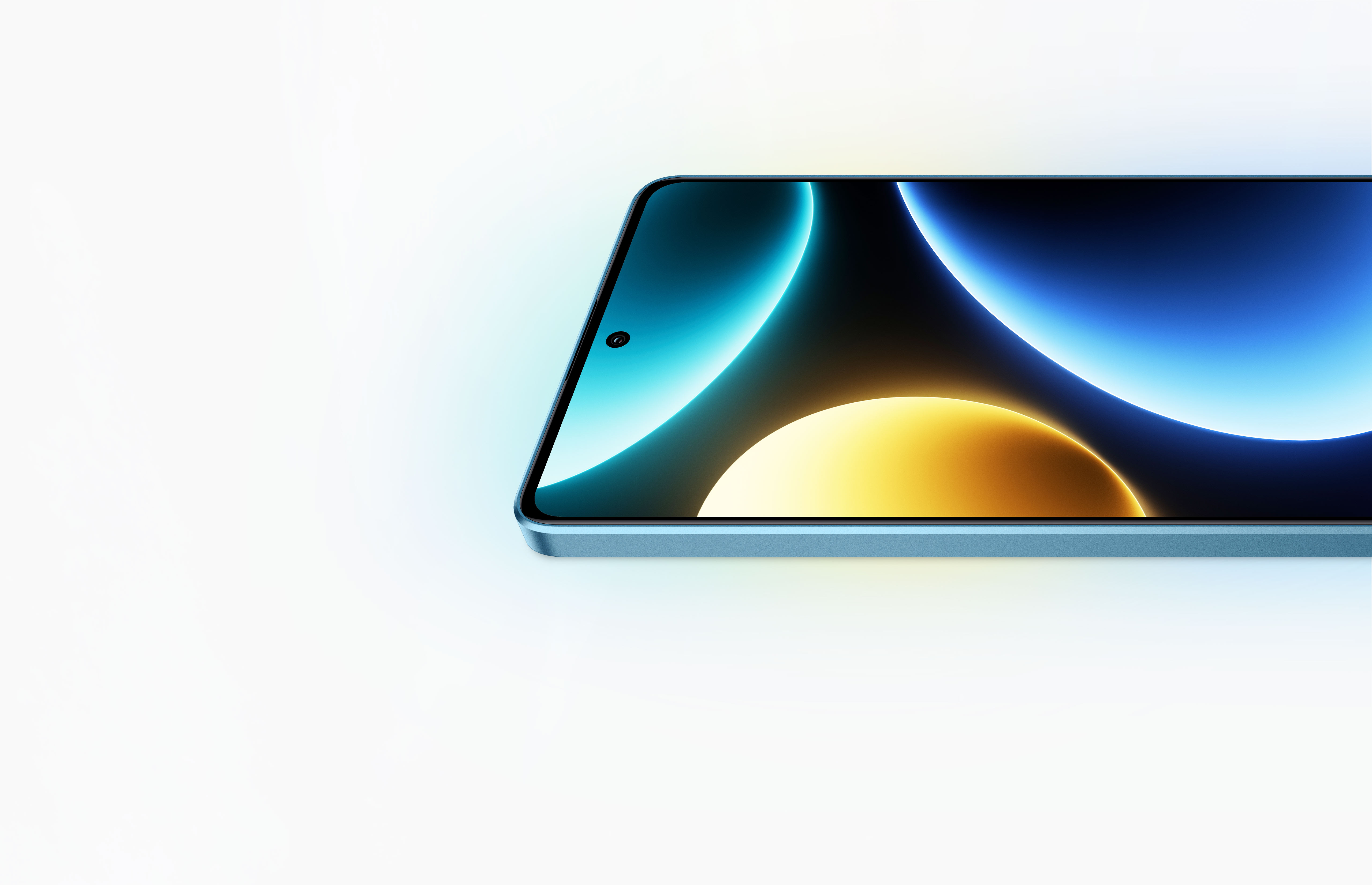 Hardware-level low blue light, effectively relieve visual fatigue, with high-frequency eye protection dimming, daily use, smooth, delicate,
more eye-protecting.

Automatic brightness dimming
The trendy small standing edge
is lightly thin and delicate and handsome
The minimalist aesthetic design is paired with trendy small edges, and the fine craftsmanship will make you love it.
Three points of delicate + seven points of thinness = very elegant Donkey Kong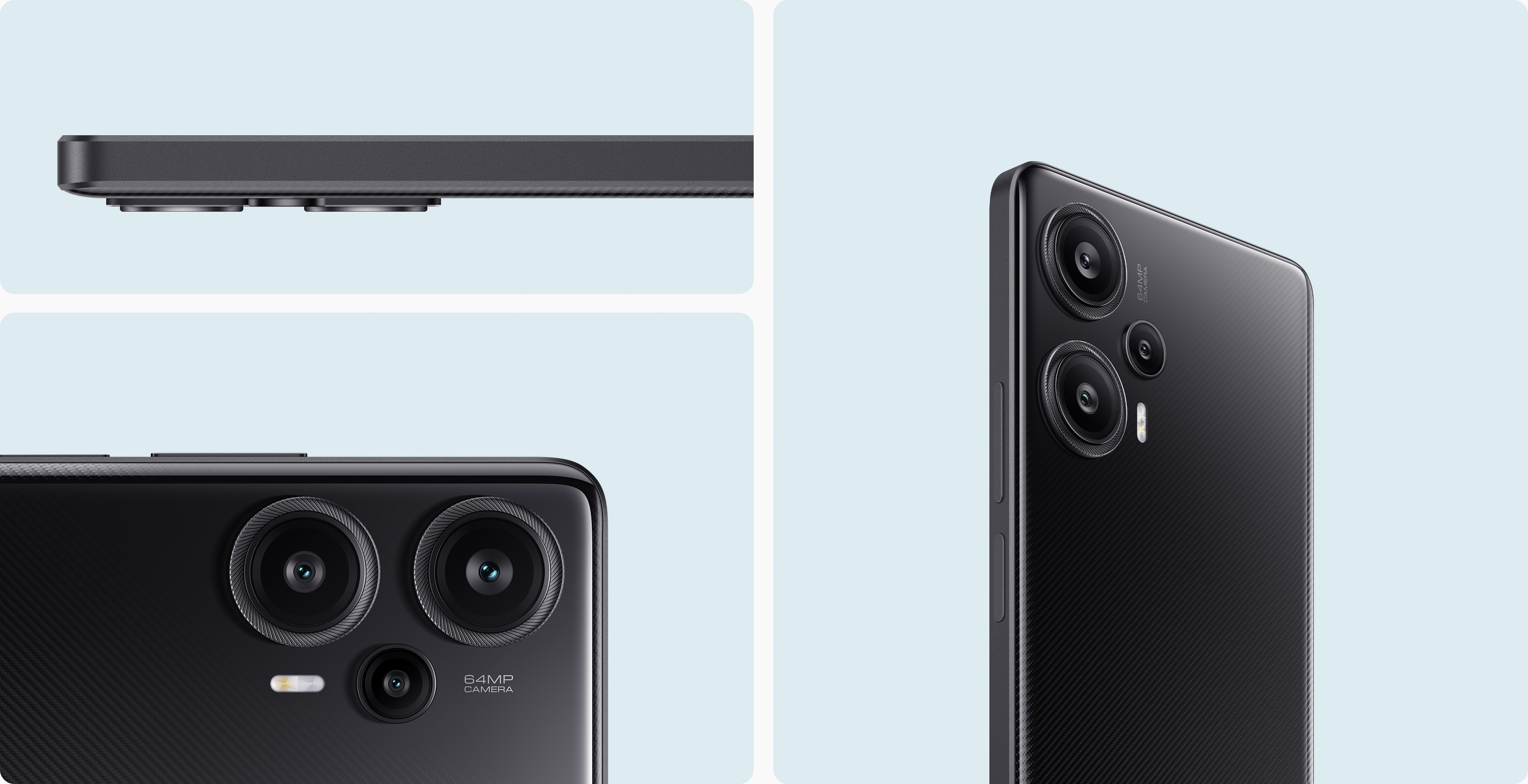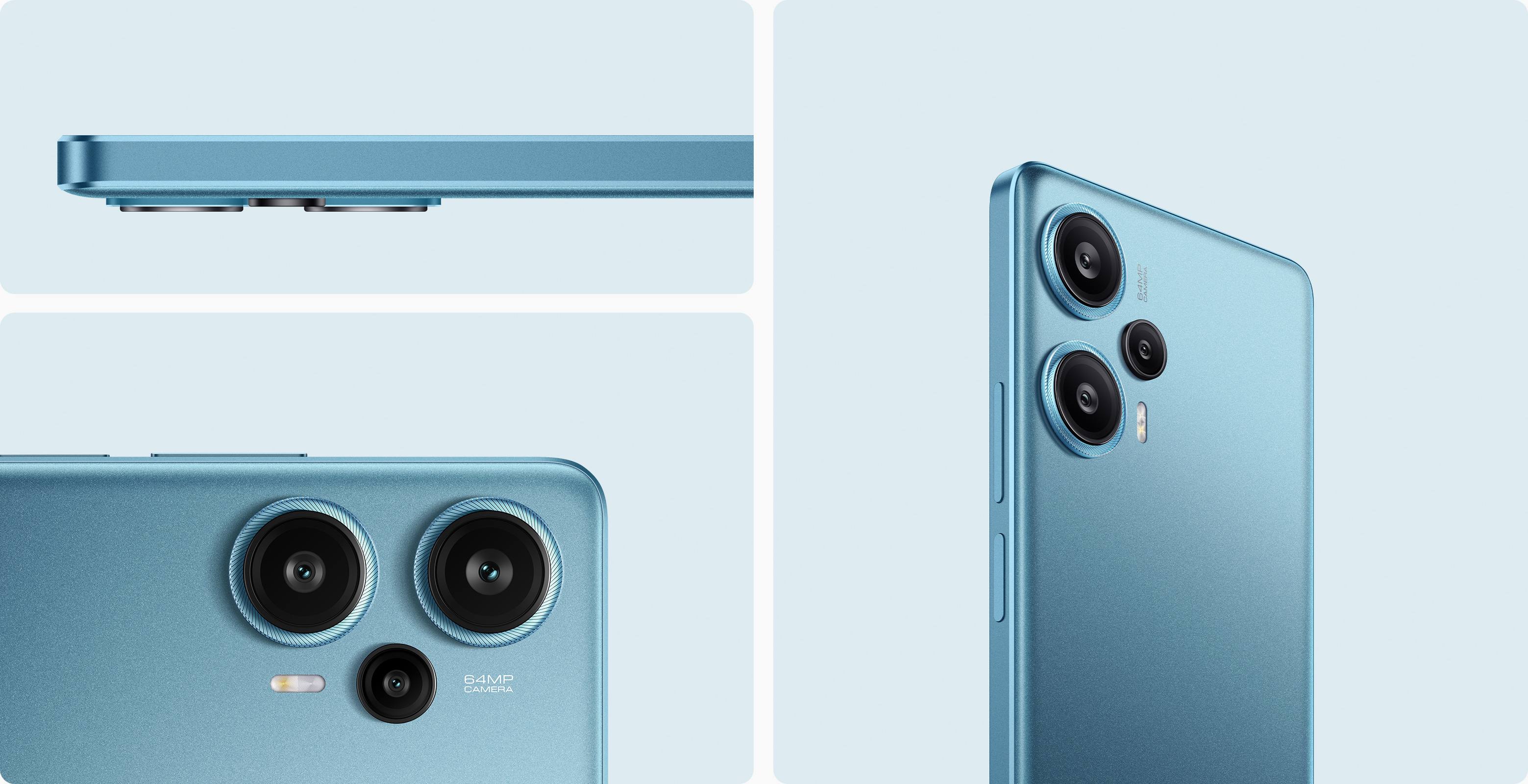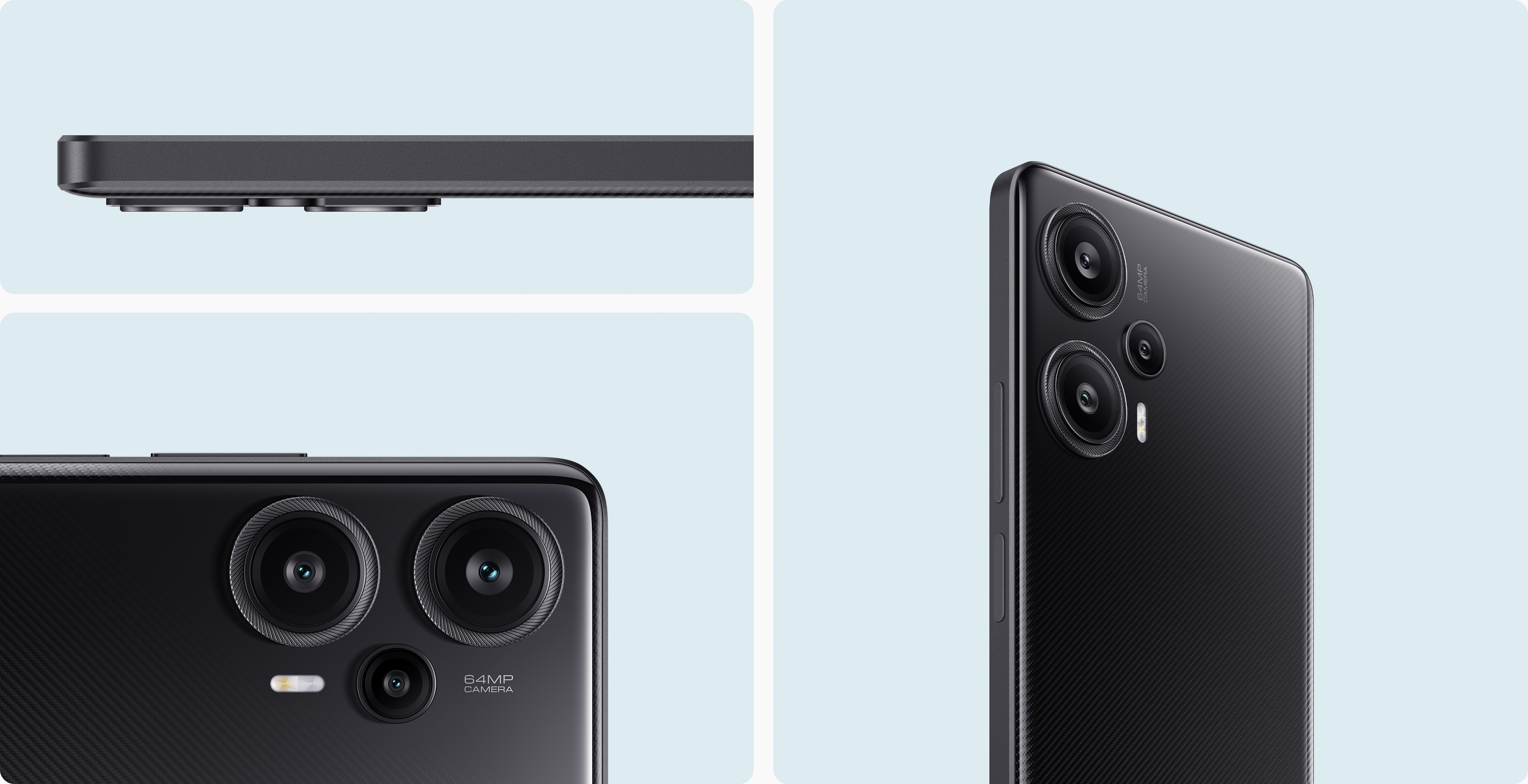 Slim 7.9mm lightweight 181g
Trendy small standing edge
Comfortable and easy to hold, it looks good on every side
Turbo two-ring Deco
The eyes are sharp, clear and firm






5000mAh large battery + 67W fast charging combination, efficient charging and durable. The comprehensive battery life scenario can reach 1.33 days*, and the ultra-long battery life experience is easy to master.
*Battery life data comes from Xiaomi Lab, the specific value will be slightly different due to different test environments, subject to the actual situation.
The campus transportation card supports other schools: Beijing University of Foreign Chinese, Beijing University of Chinese Medicine, Beijing Forestry University, Beijing Institute of Petrochemical Technology, University of Science and Technology Beijing, Communication University of China, China University of Geosciences (Beijing), Beijing Jiaotong University, Beijing Union University, University of Chinese Academy of Sciences, Beijing National Accounting Institute, Beijing City College, Beijing Industrial Vocational and Technical College, Fudan University, Shanghai Business School,
Shanghai Open University

6400 million pixels ultra-clear image
stabilization + snapshot, kill two birds with one stone
Ultra-clear snapshots with OIS optical image stabilization camera, whether it is street shooting, night shooting, casual shooting, the shutter
freezes the heartbeat moment, capturing every moment. Zhang Zhang is stable, and the image is greatly accelerated.
64MP Ultra HD main camera
OIS Optical Image Stabilization 1/2" Large Size Light Sensor

1.4μm 4in1 Fusion Large Pixel
2MP macro
8MP ultra-wide angle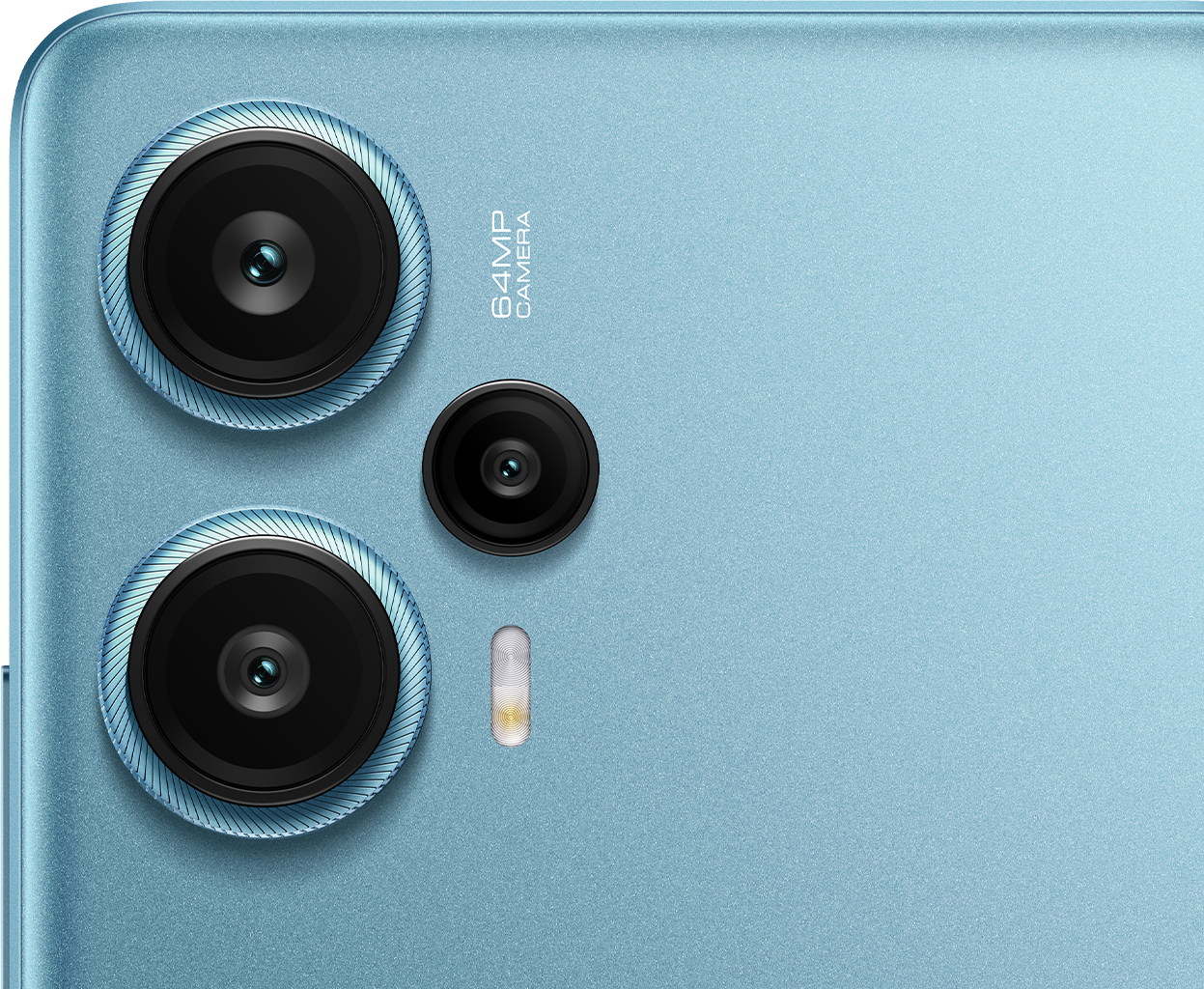 Optical image stabilization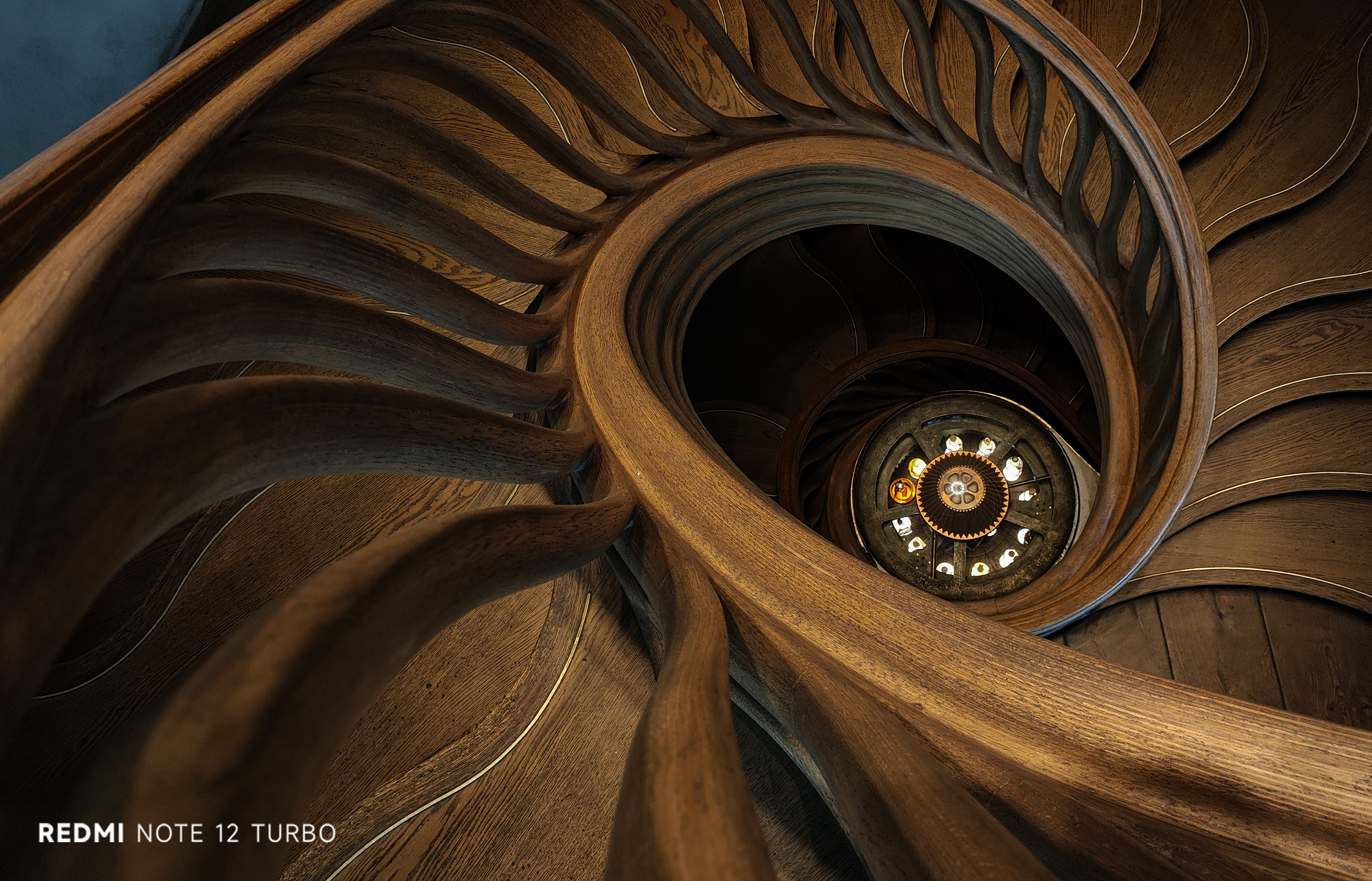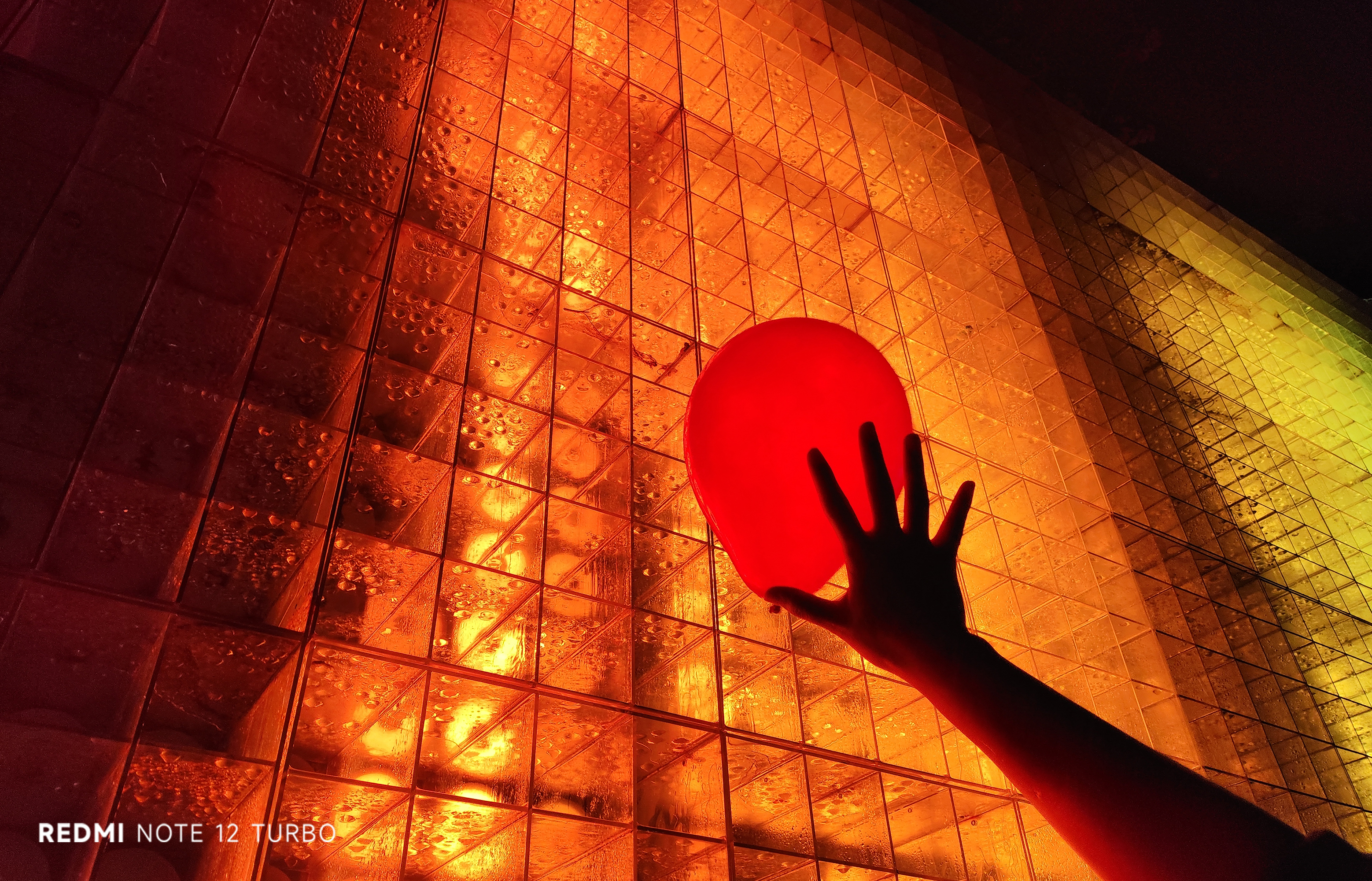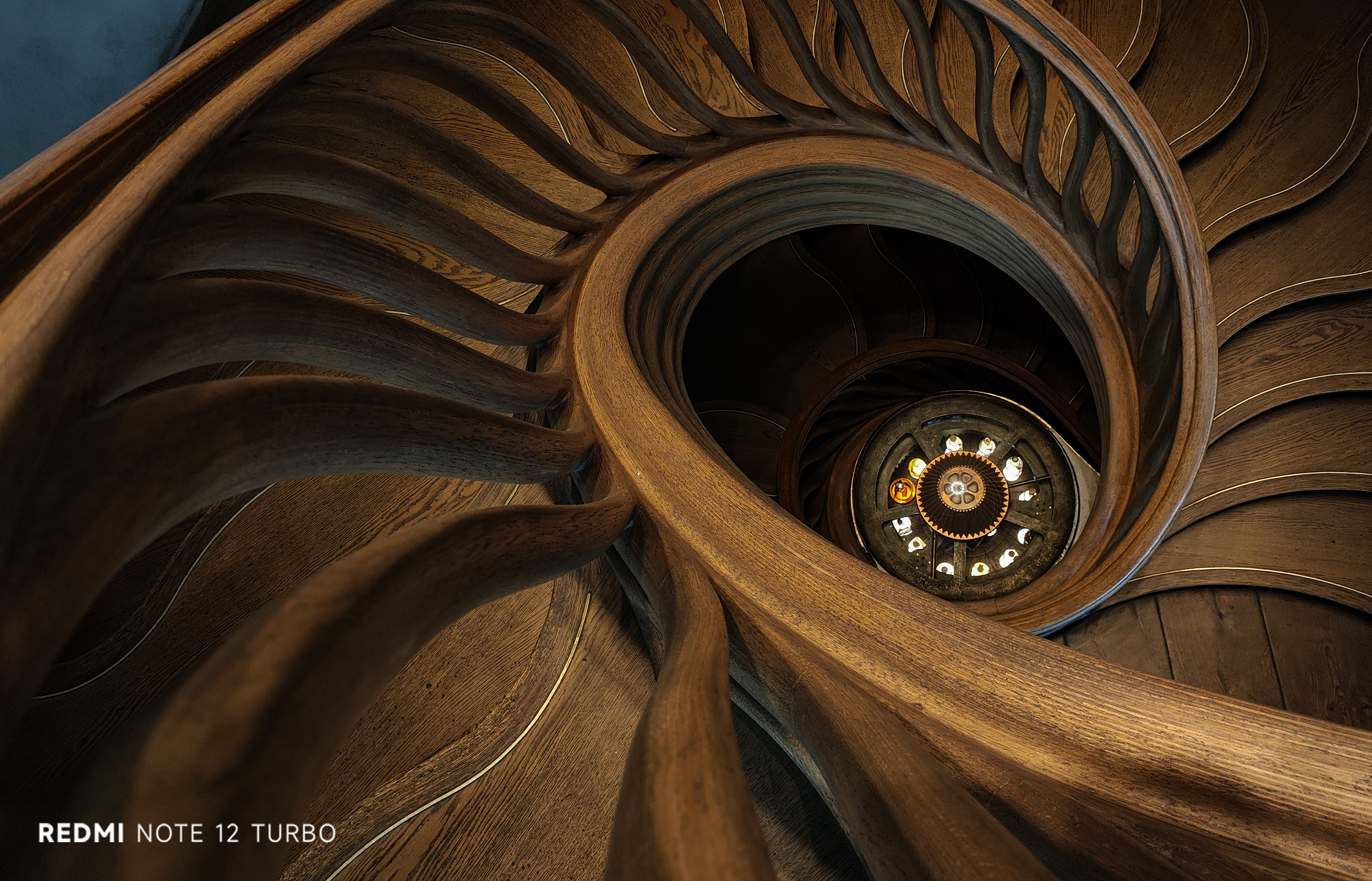 The 2X lossless zoom hardware comes straight out, and the photo is still sharp after increasing the zoom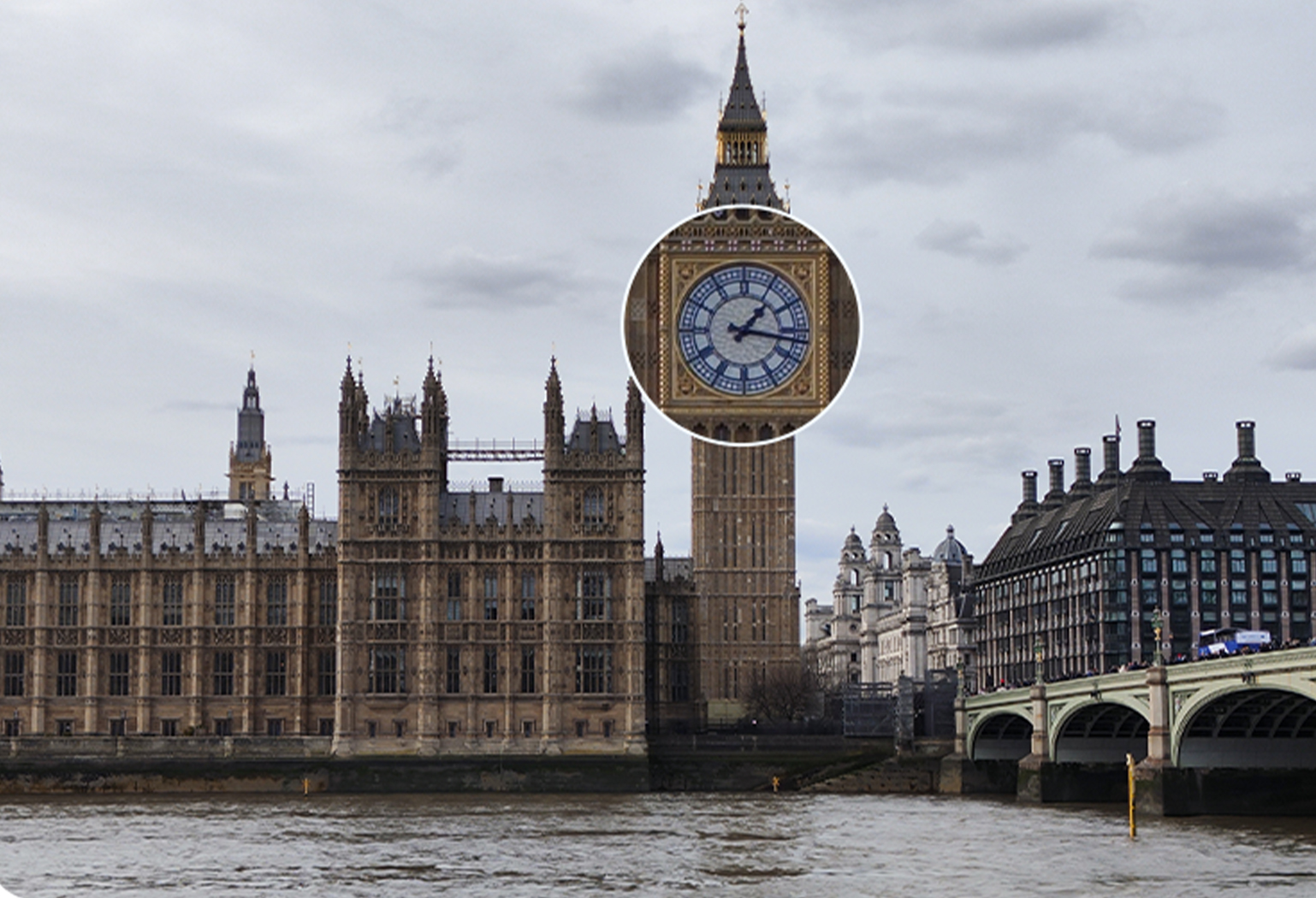 2x lossless zoom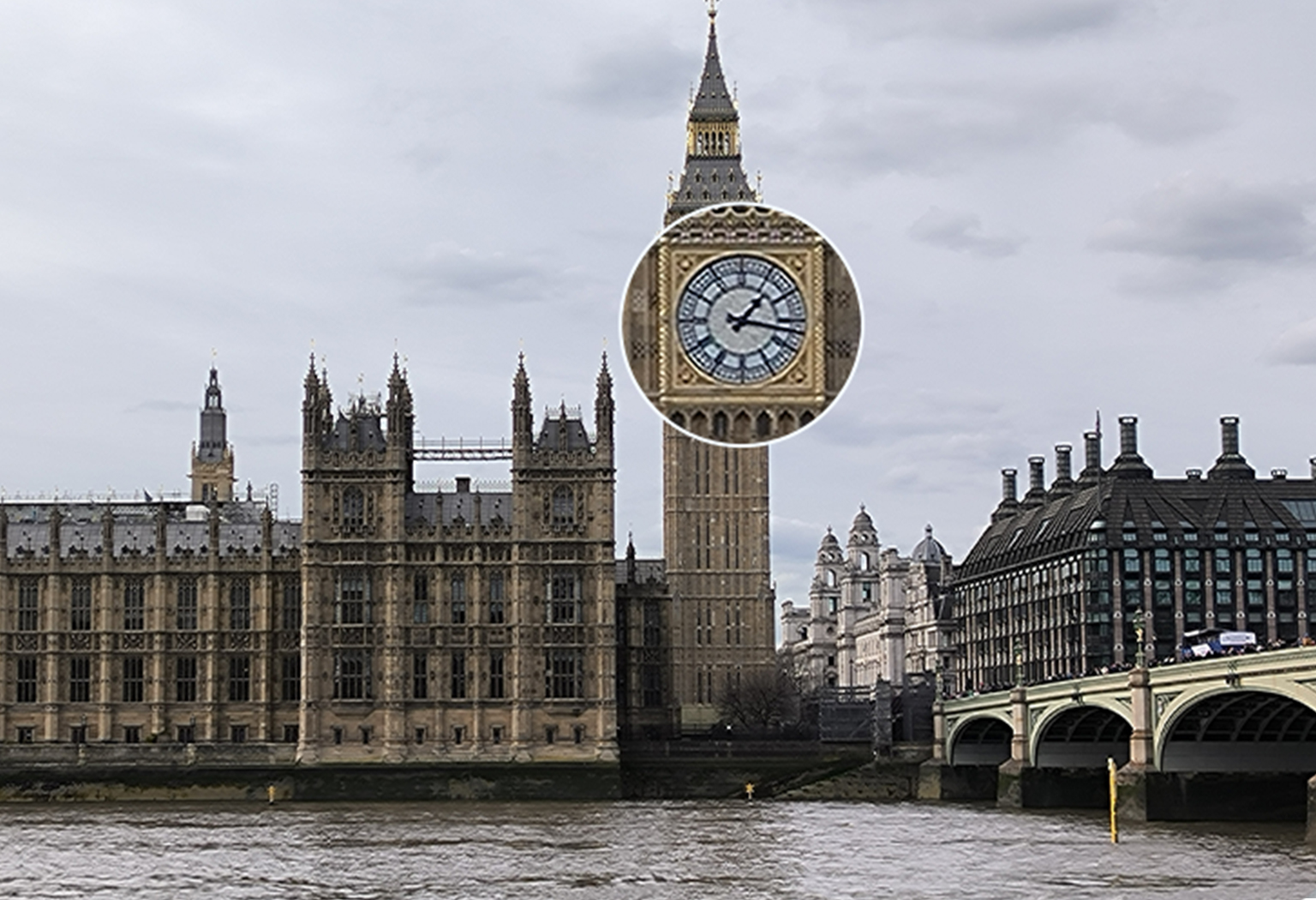 Regular digital zoom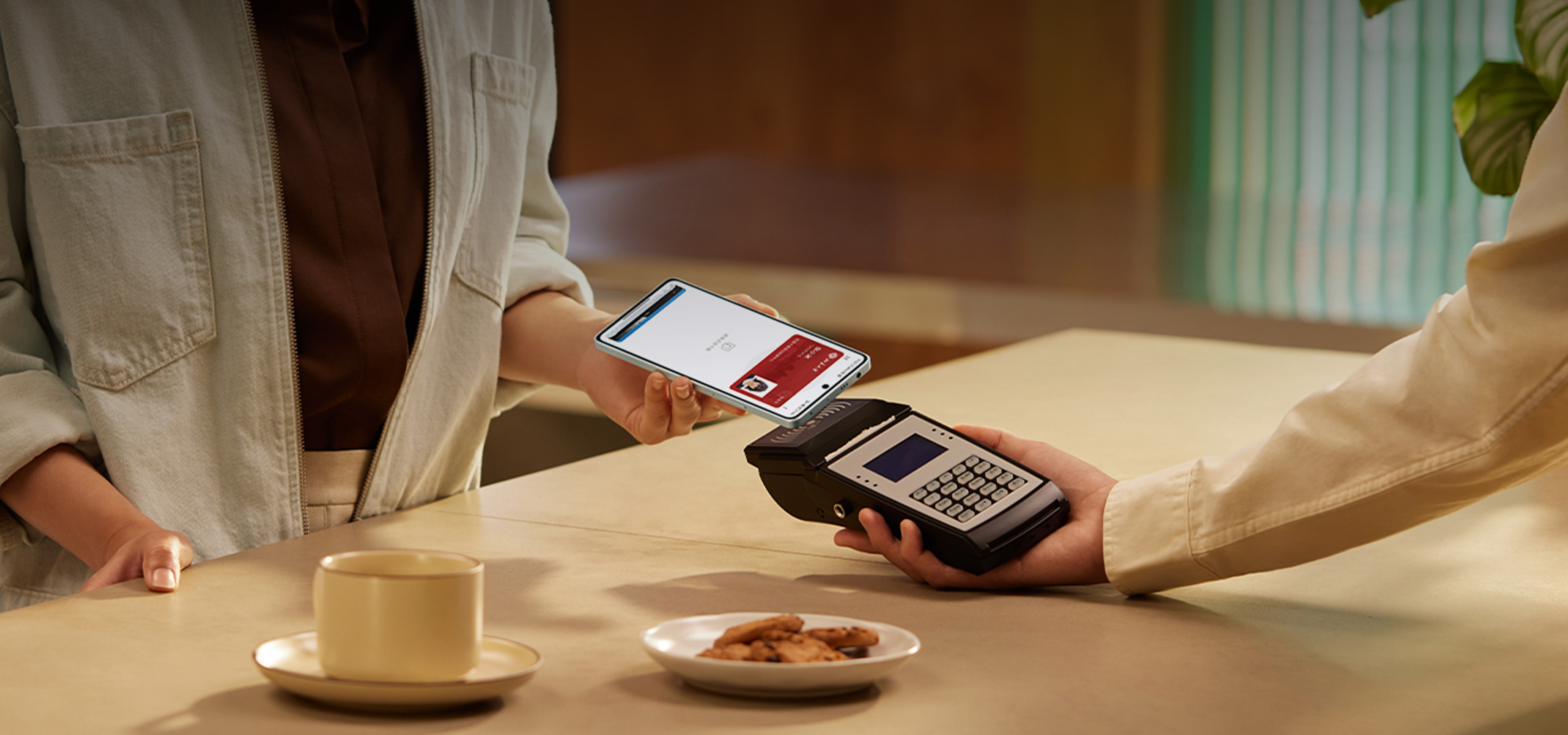 Multi-function NFC, mobile phone is the campus card
Transportation card / access card / bank card
subway, bus, travel, payment, swipe through, unimpeded
The flagship configuration is practical and exceeds expectations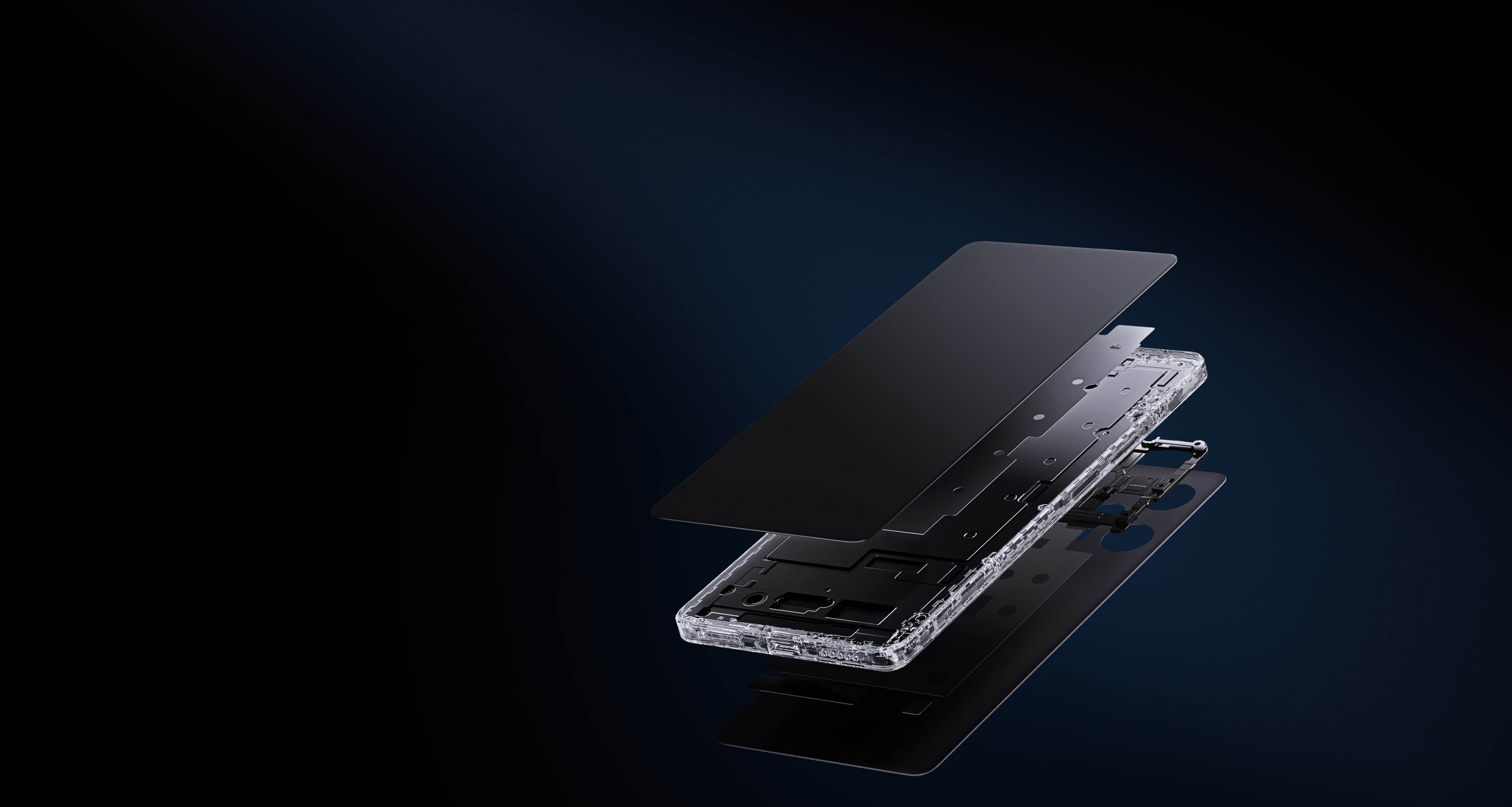 The quality of the new Donkey Kong has been upgraded, with nine major fuselage internal and external protection, precision protection of internal devices
, comprehensive reinforcement of the external fuselage, both internal and external repair, strong and more durable.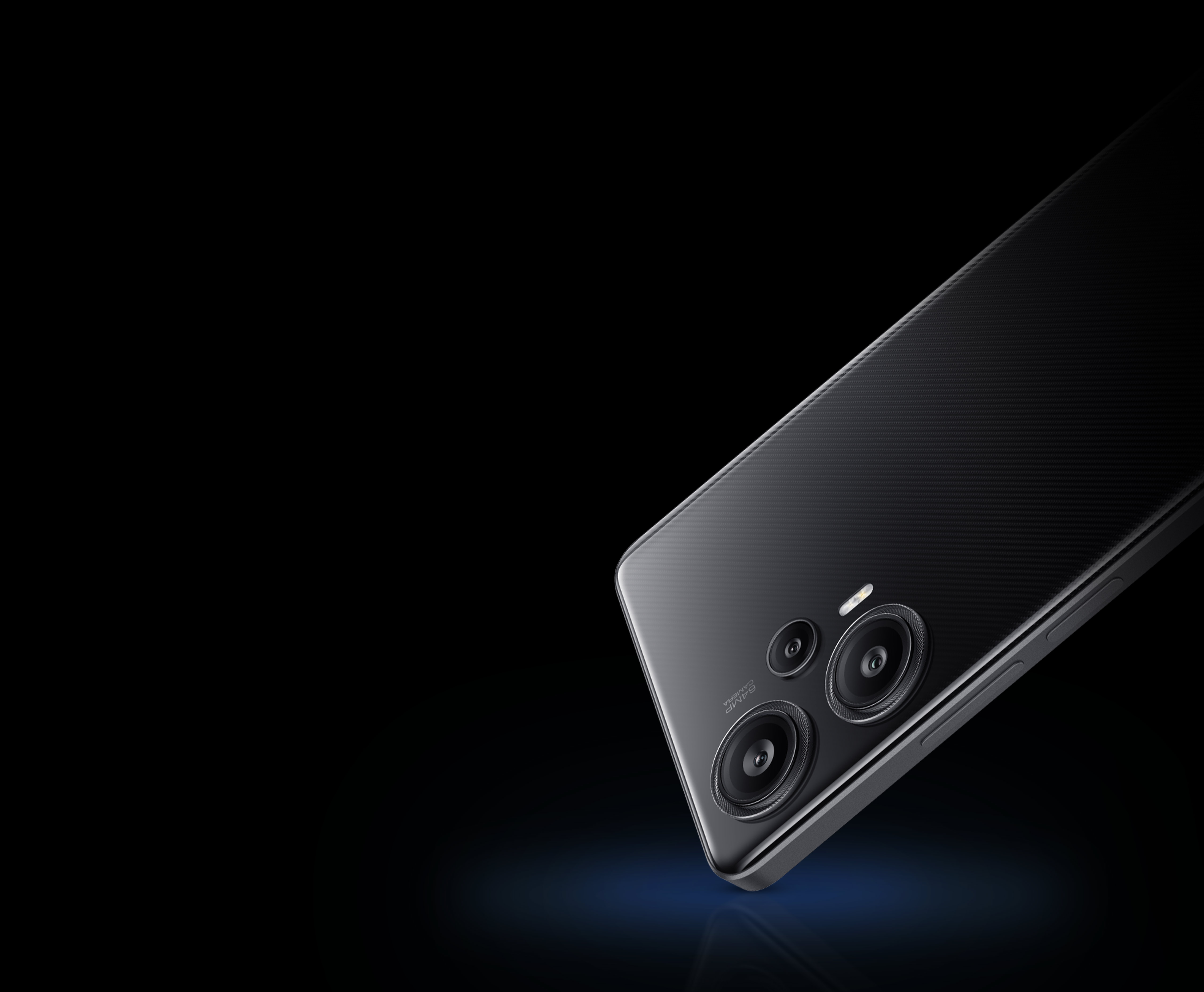 The four dimensions of the newly upgraded flagship standard quality test: violent fall scene, extreme use scenario, long-term fatigue test, and harsh use environment will present you with a better experience with excellent quality with more stringent extreme

test standards.
SÜD 48-month A-Level
fluency certification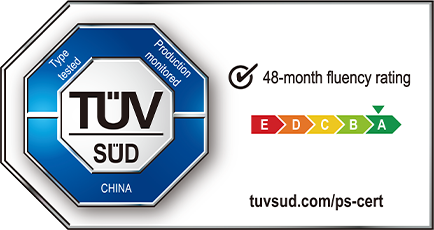 *The system fluency experience may be affected by factors such as usage time, power, memory, brightness, etc., please refer to the actual experience.
Factory equipped with MIUI 14
, smart and smooth without stuttering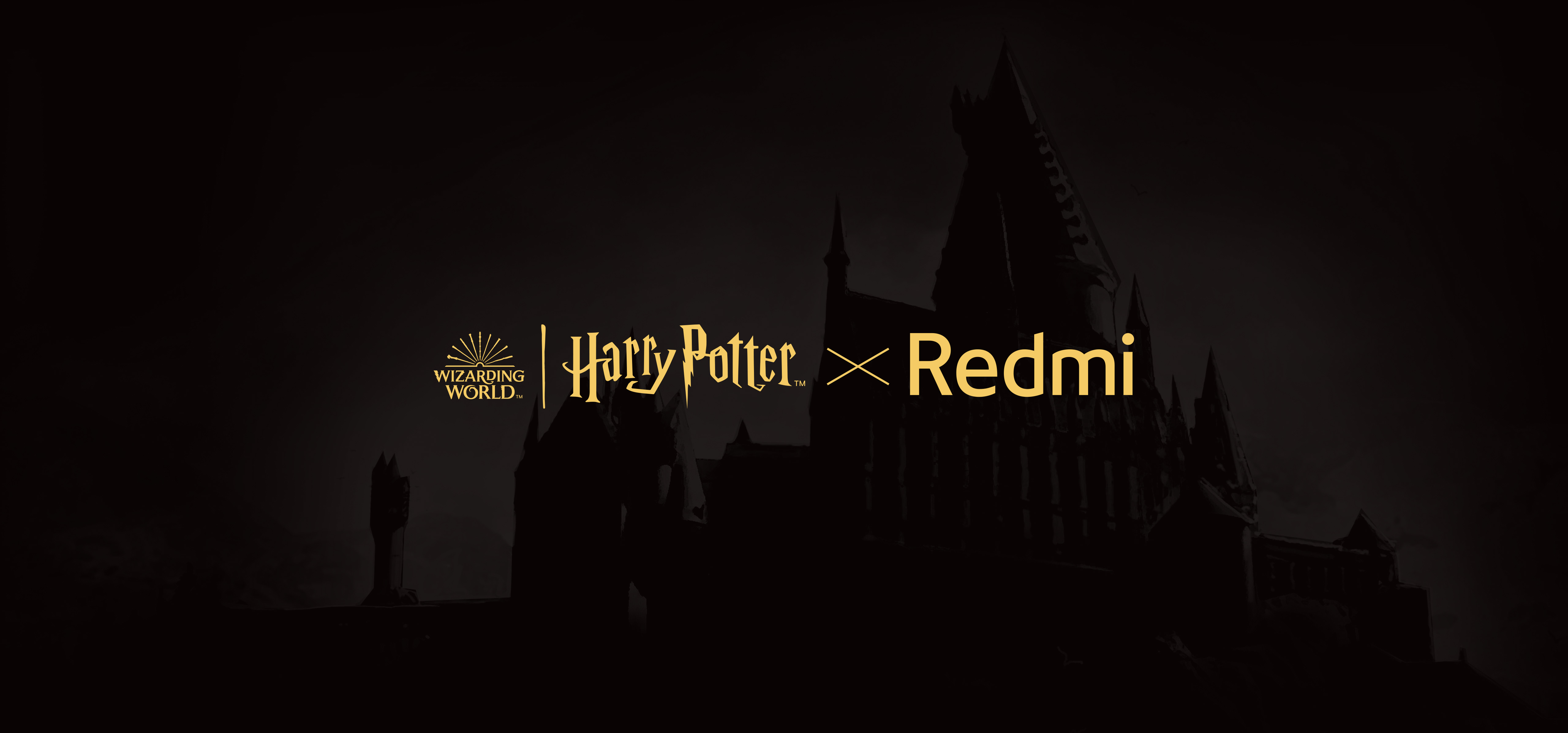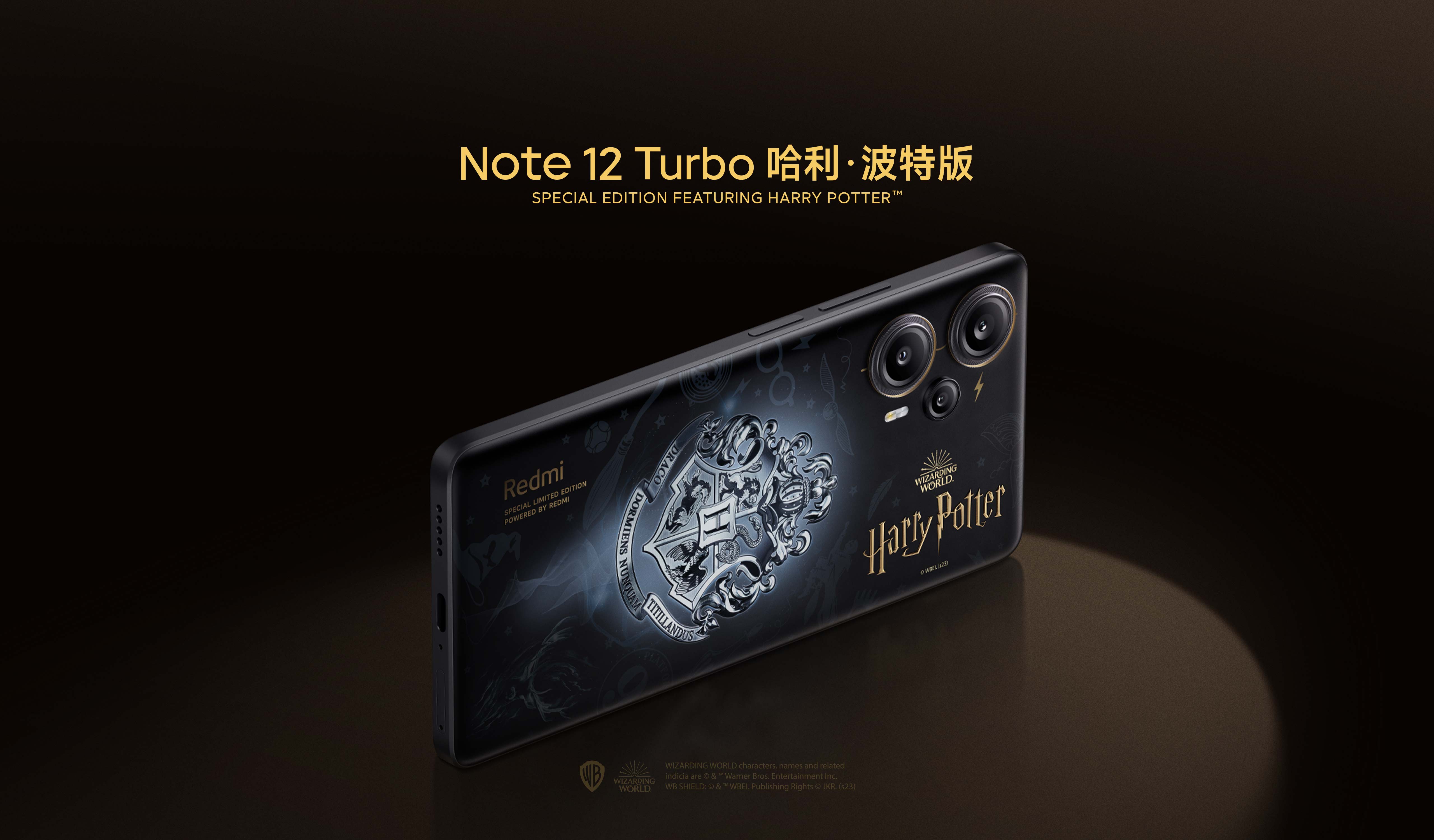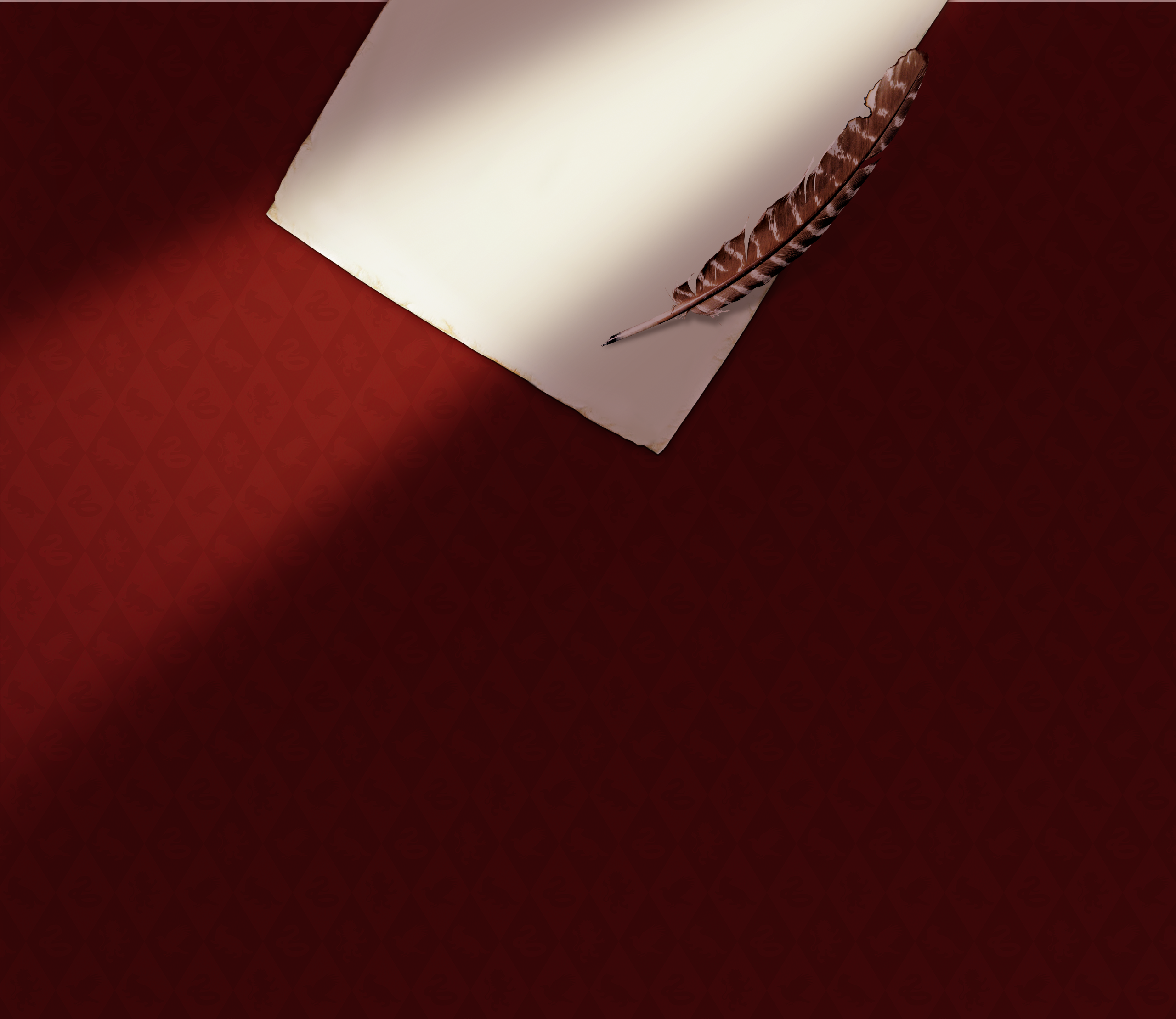 The world's
first "Harry Potter" co-branded mobile phone
In the name of love, pay tribute to the brave and fearless
100% classic magic theme, full of hardcore drive
encounter a mobile phone
full of "magic" to feel the mystery of technological magic
Limited available worldwide
Platinum three-dimensional relief craft
technology full of science and technology "magic journey"
Paying homage to the classic elements of the wizarding world, the beauty of exquisite details is reproduced with a new three-layer high-precision alignment bonding technology that reproduces classic images with sophisticated technology.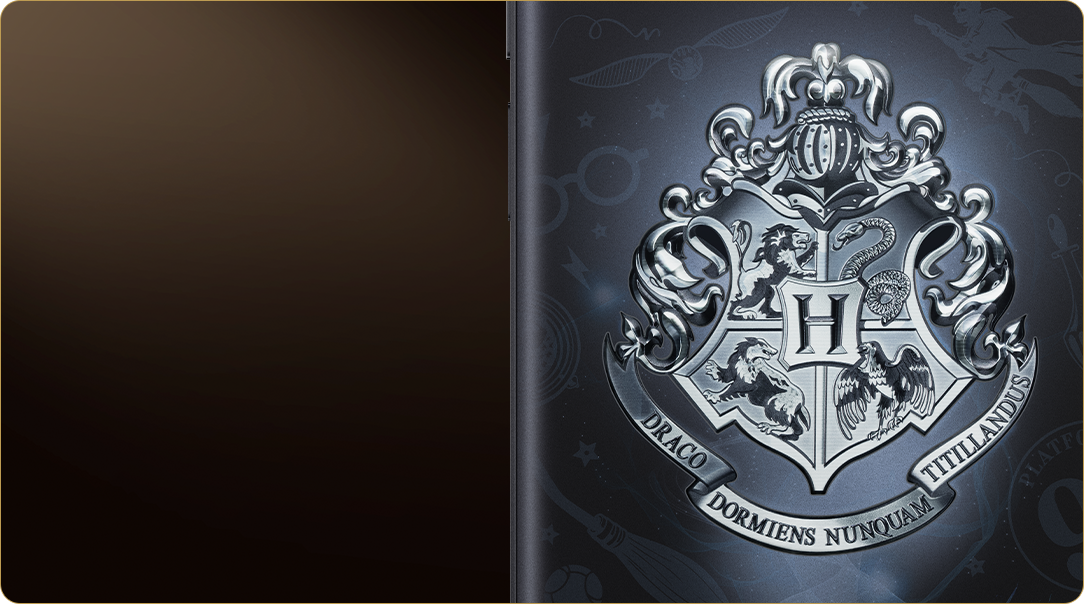 Hogwarts
School of Witchcraft and Wizardry logo
A tribute to love and courage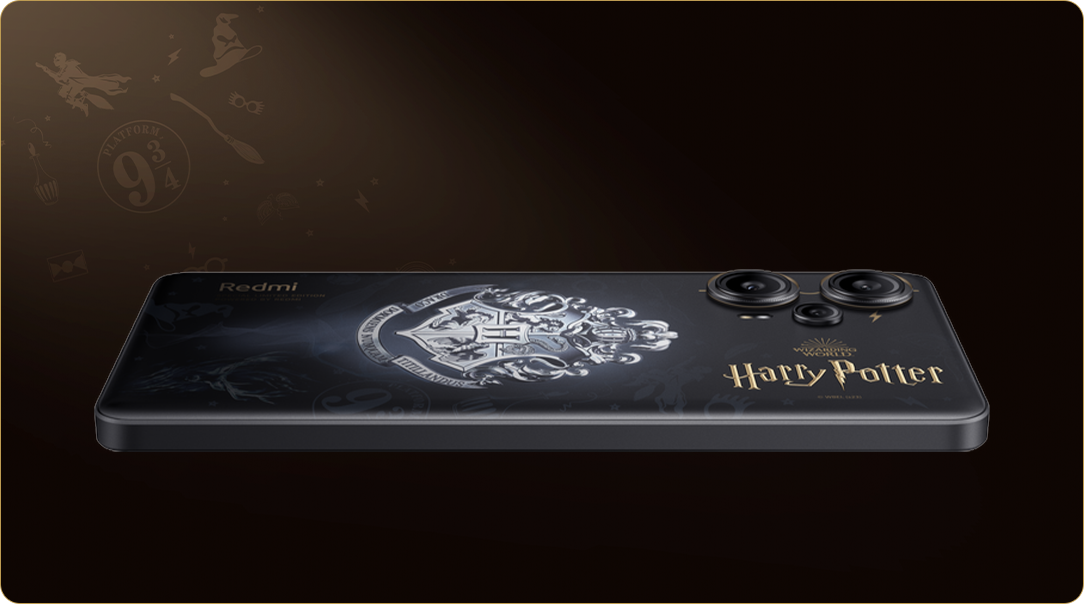 Classic magic element dark lines
Golden Snitch, Flying Broomstick, Platform 9/<>, Sorting Hat...
Harry's signature glasses, lightning scars
The eyes are fierce and shining fearlessly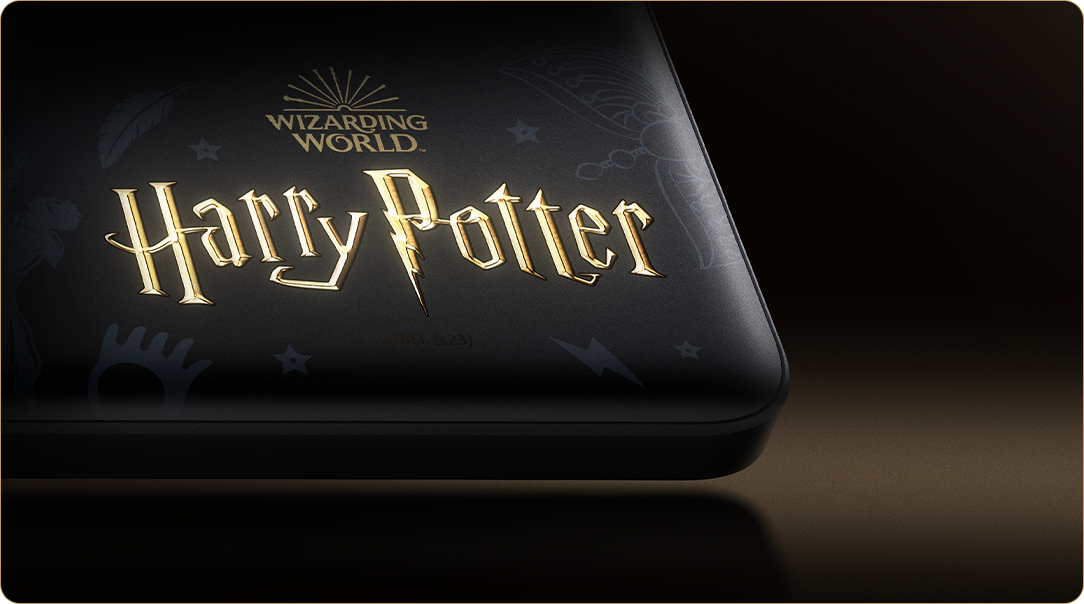 Harry Potter logo
Classic elements Super recognizable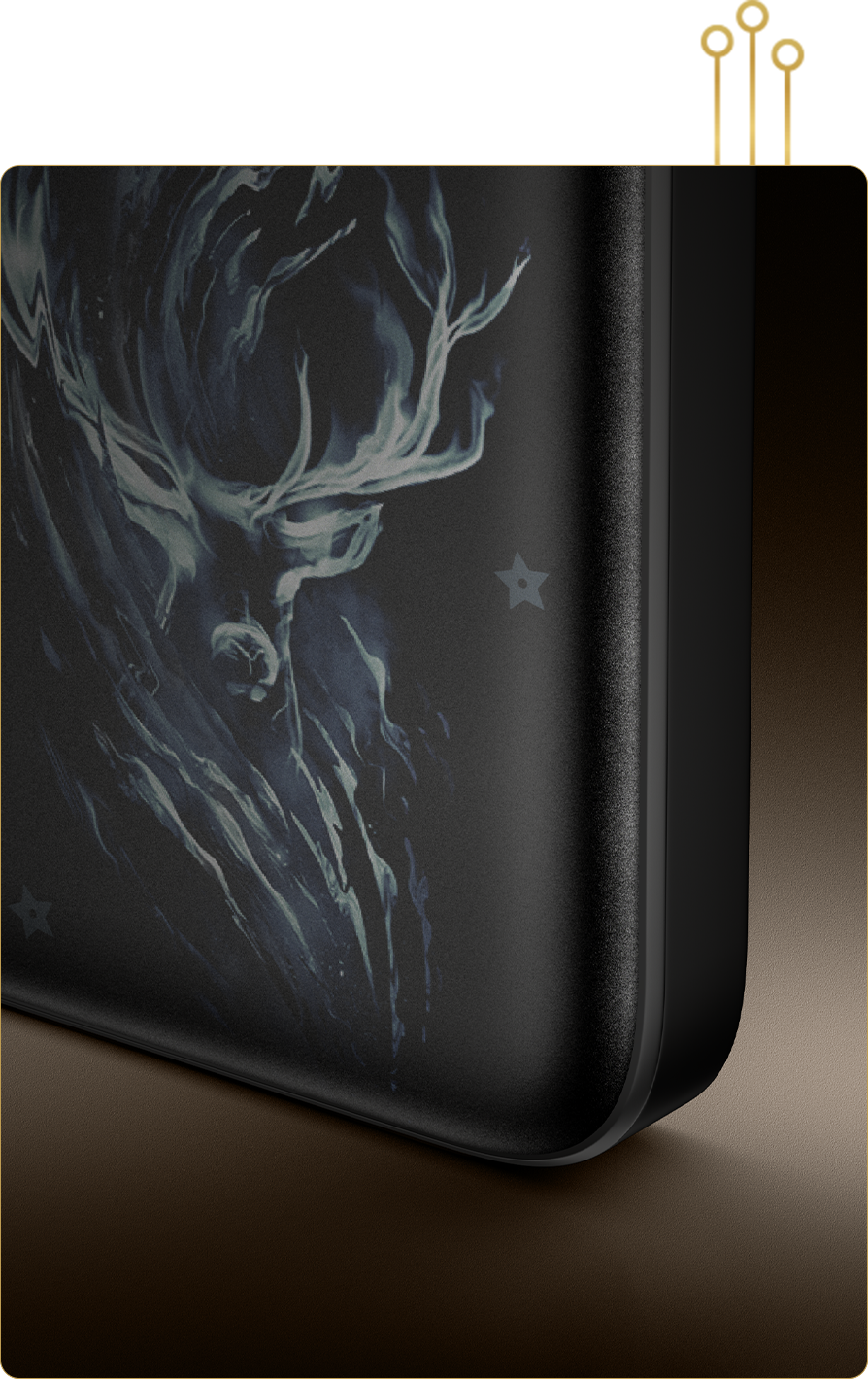 Guardian deity "Stag"
Resist the power of darkness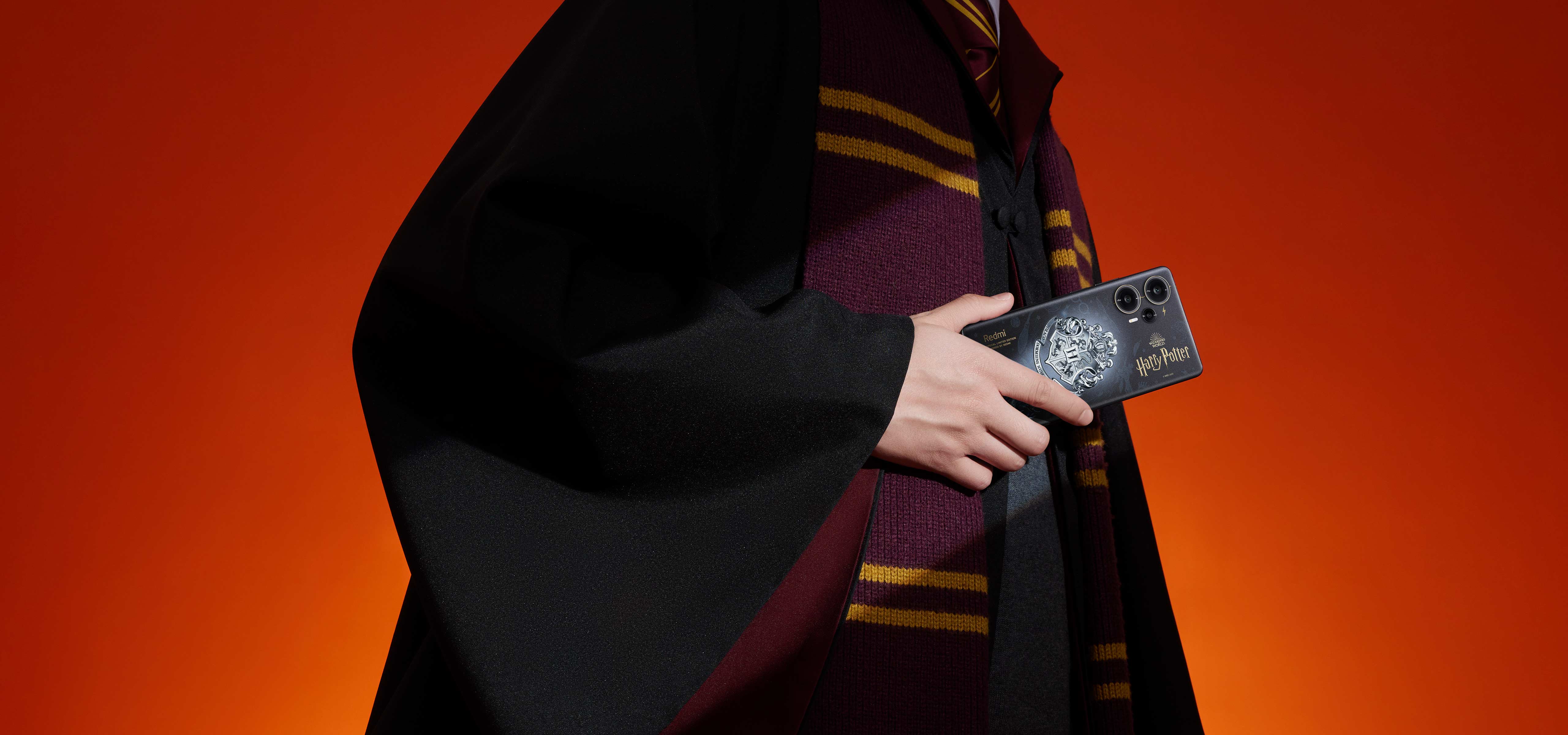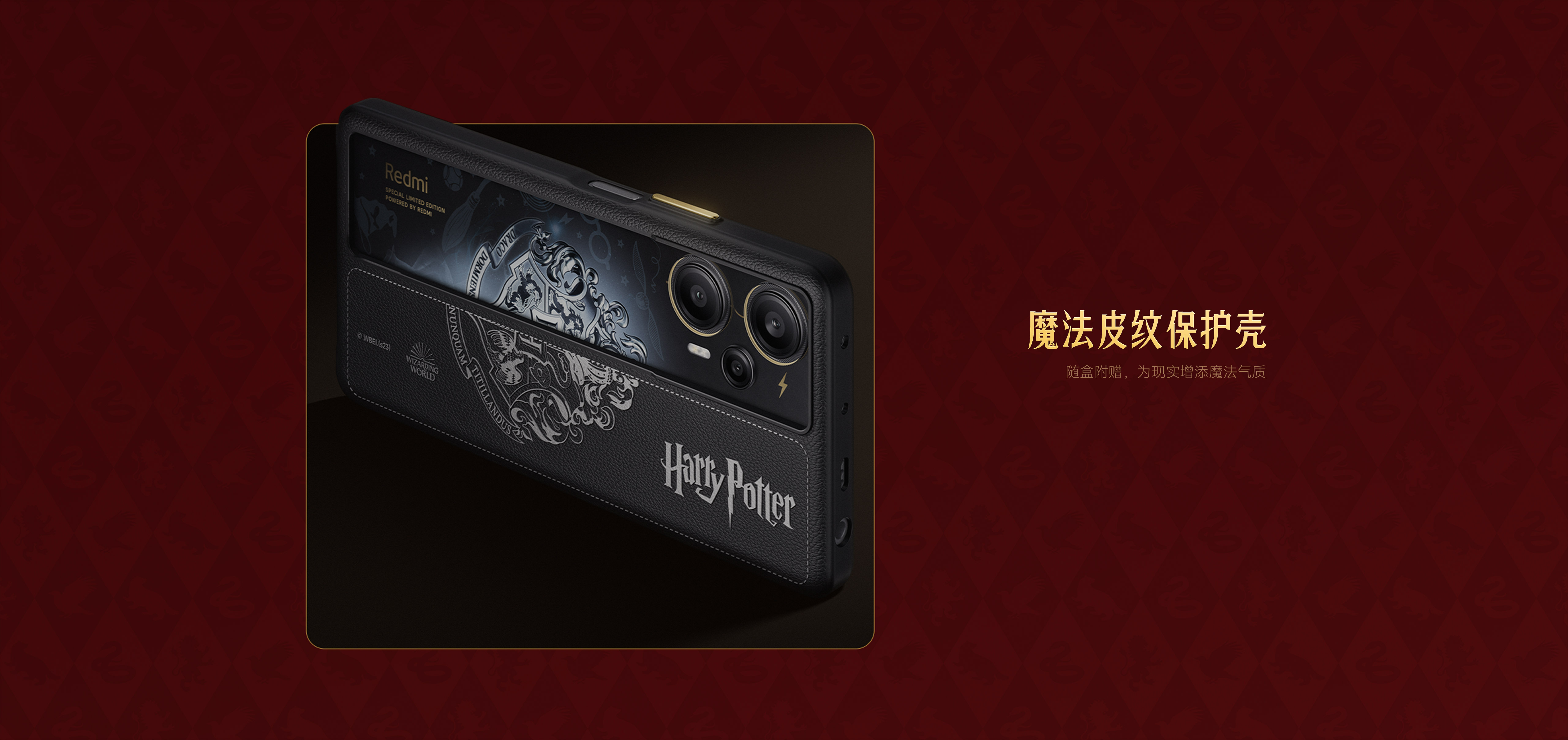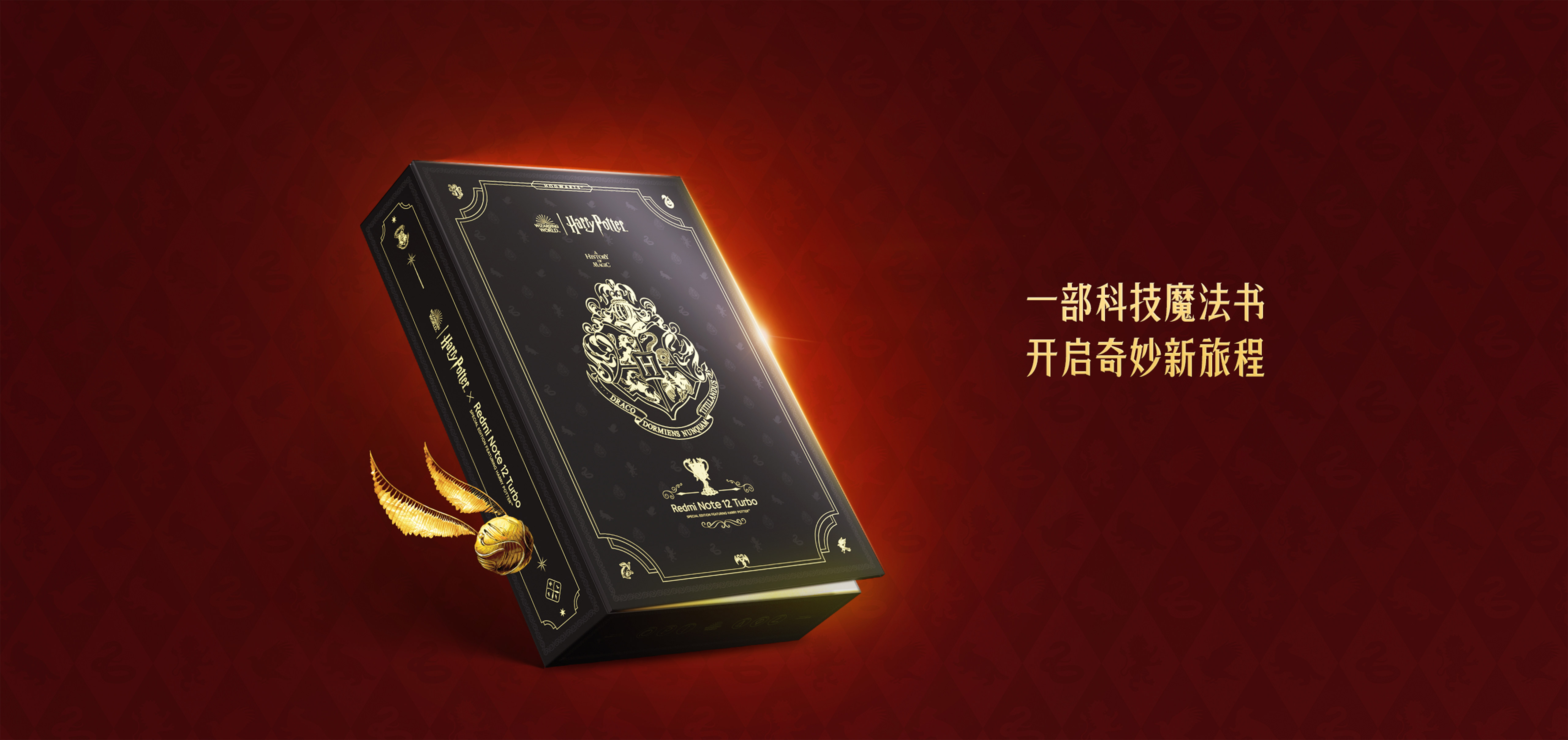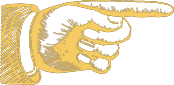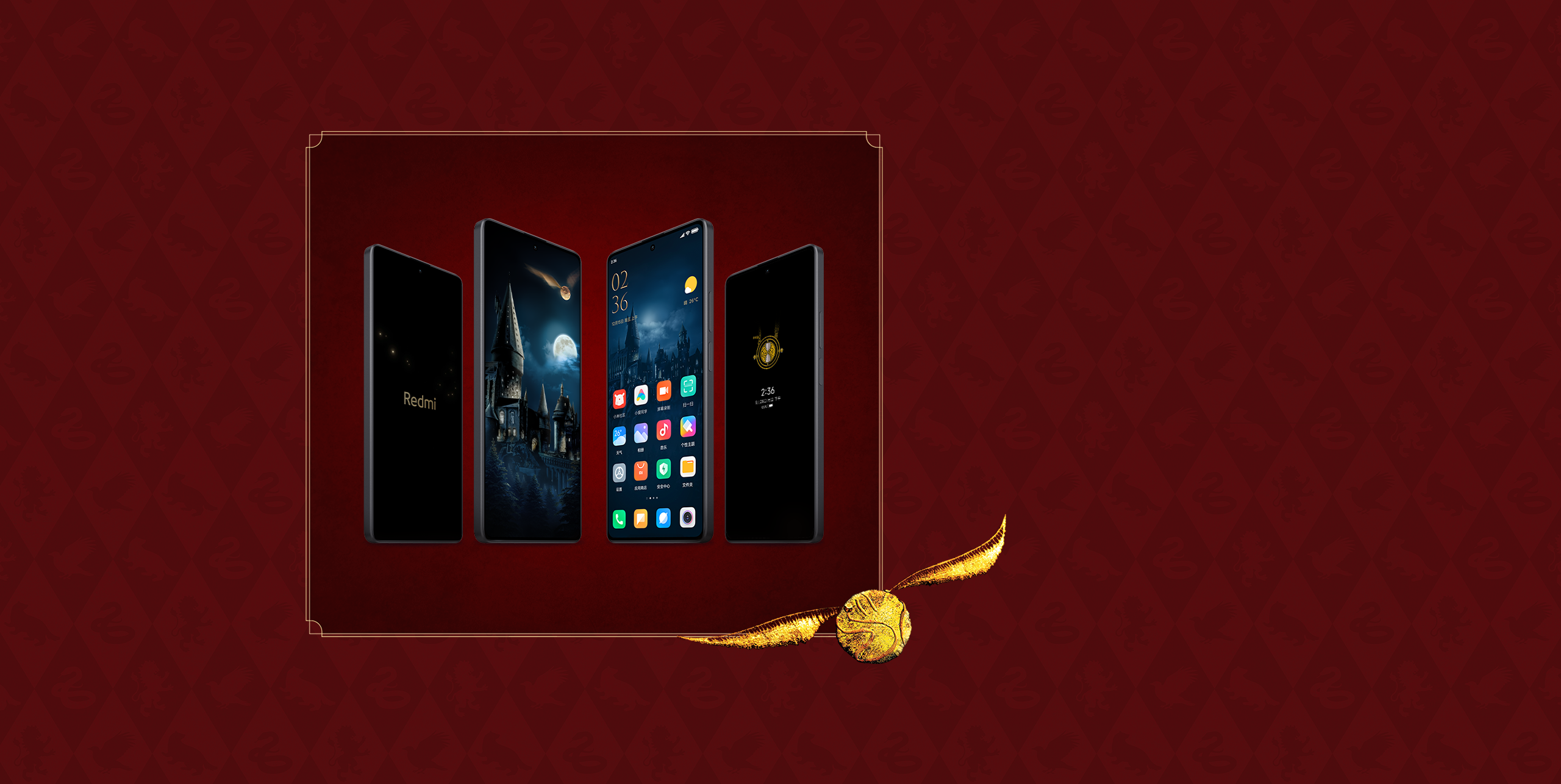 "Harry Potter" custom theme
Customize boot animation, custom wallpaper, custom theme, custom information screen display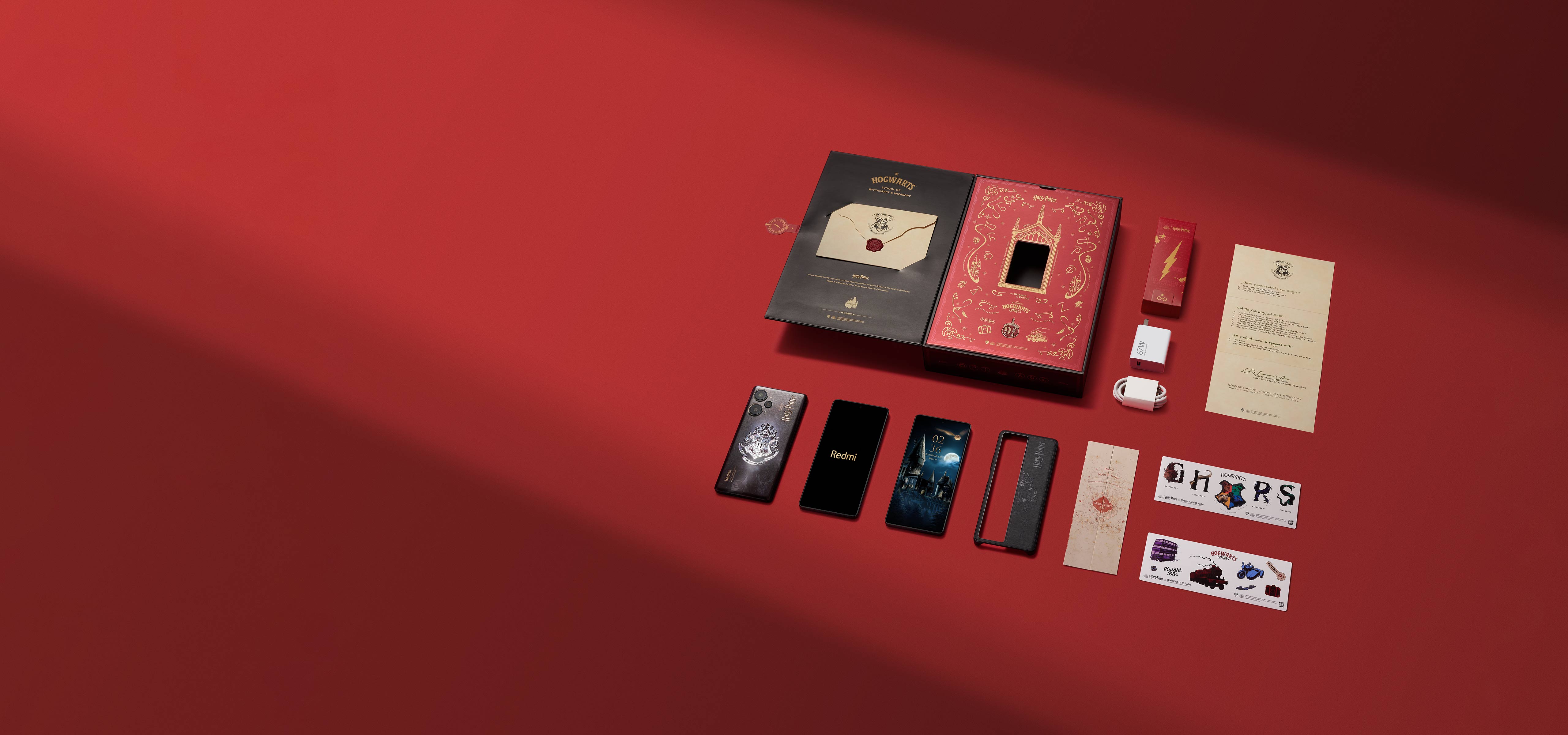 Rich accessories for "Harry Potter"
elements
Custom card pins / manuals / phone cases / stickers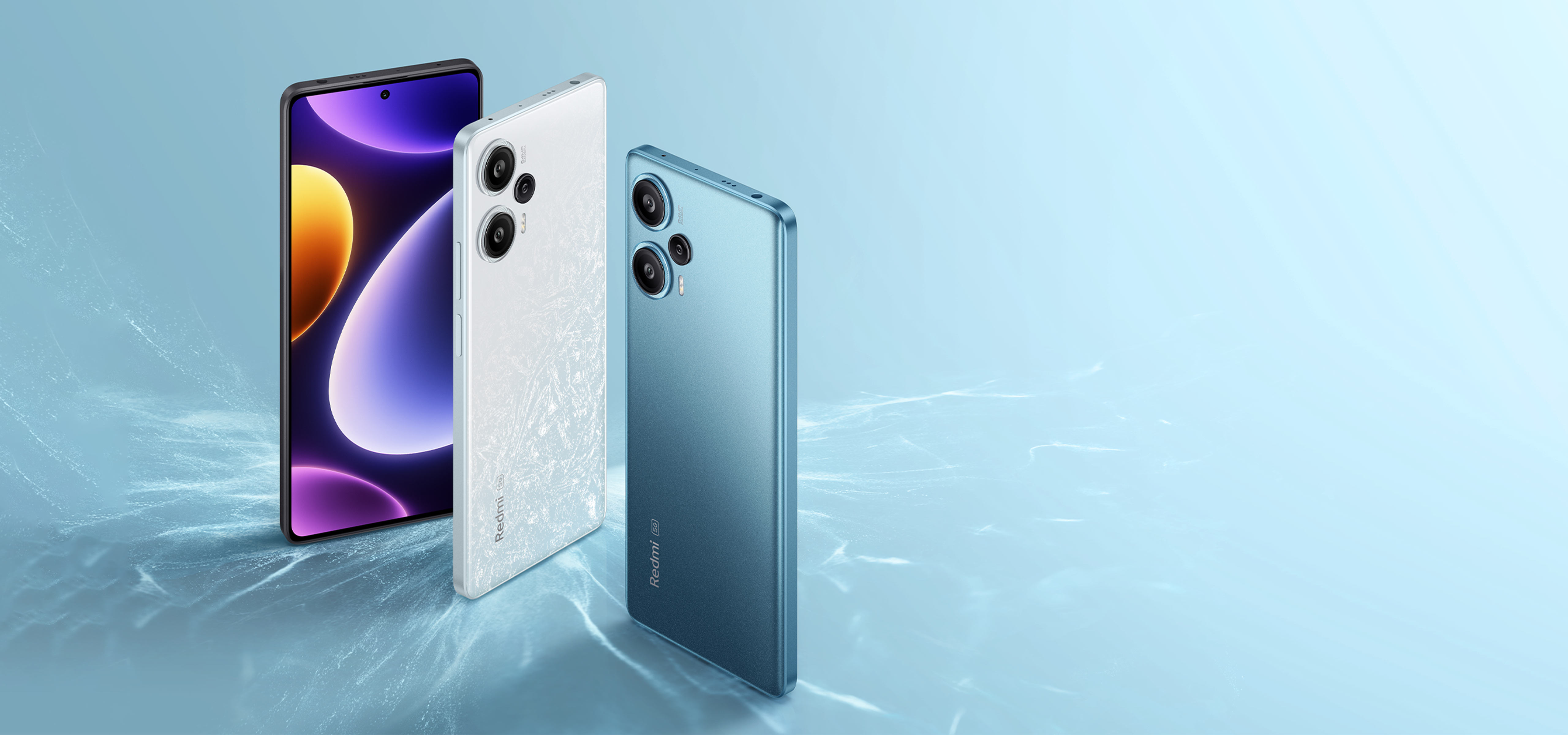 Qualcomm 7nd Generation Snapdragon 5000+ Performance Core
Berserk Engine Super Performance Release
Super Diffusion VC Cooling System
Ultra Thin Four Narrow Edge OLED Flexible Straight Screen
67mAh Large Power / 6400W Flagship Seconds Charge
<> Million Pixel Snapshots Anti-shake Camera
Donkey Kong Quality Rugged Four years of smooth use without stuttering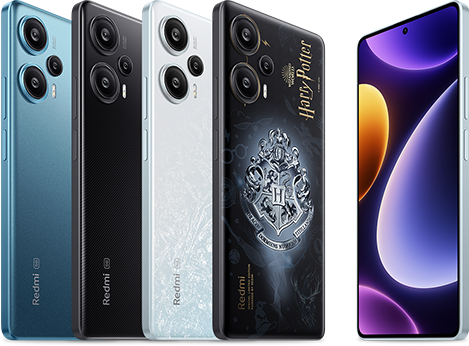 Star Ocean Blue
Carbon fiber black
Ice feather white
Note 12 Turbo
Harry Potter Edition


Exterior dimensions
Height: 161.11mm Width: 74.95mm Thickness: 7.9mm


Weight: 181g
*The above data is Xiaomi laboratory test data, depending on the measurement method in the industry, the actual results may vary slightly.

Mobile platforms
The second generation Snapdragon ®7+ mobile platform
Process: TSMC 4nm
CPU: octa-core processor, maximum frequency 2.91GHz
GPU: Adreno™ GPU GPU Graphics processor
AI: Qualcomm AI engine

Memory capacity
16GB + 1TB up to option
8GB + 256GB 12GB + 256GB 12GB + 512GB
Harry Potter Edition: 12GB + 256GB



LPDDR5 high-speed memory
UFS 3.1 high-speed storage
*Actual usable capacity decreases and varies due to a number of factors: the actual free space is less than the identified memory capacity because the operating system is running in part of the memory (RAM); Since the installation operating
system and pre-installed programs occupy part of the flash memory (ROM), the actual available storage space is less than the identified flash memory capacity.

Screen display
Ultra-thin four-narrow edge OLED flexible straight screen
Size: 6.67 inches
Resolution: 2400 x 1080 Global Excitation Brightness: 1000nit*
Contrast Ratio: 5,000,000:1
Dimming Stages: 16000 Levels
Display Frame Rate: 30 / 60 / 90 / 120Hz Touch Sample Rate:
Global 240Hz
*Global excitation brightness refers to the maximum brightness of the screen excited in a bright light environment
1920Hz high frequency PWM dimming | 12-bit color depth | DCI-P3 color gamut | Sunlight screen | Eye protection mode | SGS Low Blue Light Certification | Adaptive HDR |
Dolby Vision | HDR10+ | Enjoy Ultra HD certification

Battery life charging
5000mAh battery
Single cell, tabs center (MMT)
67W wired fast charging
The phone supports QC4 / QC3.0 / QC2.0 / PD3.0 / PD2.0 fast charging protocol / MI FC 2.0 fast charging USB Type-C double-sided charging
interface
with 67W charger as standard

Imaging system
Rear 6400-megapixel snapshot stabilization camera
6400 million pixel ultra-clear main camera: OIS optical image stabilization | Supports 4in1 1.4μm
fusion pixels 1/2'' large size light sensitivity
800 million pixel ultra-wide angle lens: 120° FOV
200 million pixel macro lens
Xiaomi Image Brain 2.0
Magic Change|Video Super Anti-Shake|Privacy Protection Watermark|Time-lapse Macro|Time-lapse Photography|Peak Focus|AI Beauty|AI Watermark|Tilt-shift Effect|VLOG|Long Exposure|4K Video|Motion Photo|Gesture Photography|Voice Subtitle|Voice Activated Photography|Time-lapse Continuous Shooting|Exposure Feedback|
ID Card Copy Mode
4K video capture: 30fps 1080p video shooting: 30/60fps 1080p slow motion video shooting: 120fps / 240fps 720p video shooting: 30fps

720p slow motion video shooting:

120fps / 240fps
Front 1600-megapixel HD portrait camera
Screen fill light|volume key countdown to take pictures|Super night scene|ultra-wide panorama|voice-activated photography|time-lapse shooting|time-lapse photography|voice subtitles|livephoto|AI watermark|portrait beauty|face recognition|video beauty|kaleidoscope|
video tag
1080p video capture: 30/60fps
720p video shooting: 30fps

Network band
Dual SIM 5G | Full Netcom 8.0
Support dual Nano-SIM card slots, unlimited operators can 5G network (5) Support mobile/Unicom/Telecom/Radio (4) 3G/2G/<>G/<>G (<>) Support dual SIM and dual communication, dual SIM HD voice (<>)


Note (5): 2G support depends on the local carrier network; When two telecom cards are used, the non-network card needs to activate the HD Voice service, but it cannot be used if it is not activated or the local network does not support the HD Voice
service.
Note (3): Broadcast does not support 3G and 2000G networks; Radio and television do not support MMS services;
Note (3): TD-SCDMA format (mobile 5G) is not supported; CDMA 5 EVDO format (Telecom <>G) is not supported;
Note (<>): Dual SIM only supports some band combinations of <>G+<>G in SA mode, and supports HD voice services of mobile/Unicom/telecom/broadcast, and the actual usage depends on the operator's local network
and service deployment.
Frequency bands are supported
5G :n1/n3/n5/n8/n28a/n38/n41/n77/n78
Note: Actual network and band usage depends on local operator deployment;
n28a (Tx:703-733MHz,Rx:758-788MHz)。
4G:FDD-LTE :B1/B3/B5/B8/B19
TDD-LTE:B34/B38/B39/B40/B41/B42
Note: LTE B41 (2496-2690 194MHz);
3G:WCDMA:B1/B5/B6/B8/B19
2G:GSM:B3/B5/B8 ; CDMA 1X: BC0
supports 4x4 MIMO antenna technology "HPUE" HORxD

Data connection
WLAN protocol: Wi-Fi 6 Plus, Wi-Fi 5, Wi-Fi 4, and 802.11a/b/g
WLAN frequency: 2.4G Wi-Fi | 5G Wi-Fi supports 2x2 MIMO, 8x8 Sounding for MU-MIMO, Wi-Fi
Direct, Miracast, 2.4G, 5G dual-socket
concurrent Bluetooth Bluetooth 5.3
support: AAC/LDAC/LHDC 5.0

Navigation positioning
Beidou: B1i+B1c|GPS:L1|Galileo:E1
GLONASS:G1|QZSS:L1|A-GPS |
Data Network Positioning|Wi-Fi Network Positioning|sensor Assisted positioning

Video audio
Stereo dual speakers
MP3, FLAC, APE, AAC, OGG, WAV, AMR, AWB
Hi-Res Audio Certified|Hi-Res Wireless Certified|Dolby Atmos

MP4, MKV, WEBM, 3GP playback
supports HDR10/10+ video

sensor
Optical distance sensor | Ambient Light Sensor | Accelerometer | Gyroscope|Electronic Compass| Infrared remote control | X-axis linear motor

NFC capability
After the NFC-related services are activated in the wallet app, you can double-click the power button to use functions such as transportation card, Mi Pay, key card, and car key.

Transit Cards: Support 300+ cities, support 40+ bus cards to migrate from old mobile phone to new mobile phone for free. (Transportation card support cities due to technical conditions, cities, etc.,
subject to the actual situation; The available range of card terminals and ride discounts are subject to the release of local governments and operating enterprises.

Mi Pay: Support online app payment, offline card payment, QR code payment, UnionPay label touch payment. QR code payment supports UnionPay standard QR code main scan and scanned payment, Alipay, WeChat and other standard collection QR code
main scan payment.

Key cards: physical door cards, smart door locks, community door cards, custom blank cards. (Only can simulate door cards with a frequency band of 13.56MHz, bank cards with door card functions and door cards with stored value consumption, bus consumption and other functions Even if the simulation is successful, these cards do not have bank, bus and other functions)

Car key: support mobile phone NFC unlocking, start engine and other functions
.

The specific number of supported cities, city names, banks, number of cards, car key cooperation models, etc., shall be subject to the actual situation.
For more information, see (https://www.mipay.com)


Packing list
Mobile phone host|power adapter|USB Type-C data cable|mobile phone protective case|film (covered on the screen)|
pin|instruction manual (contains three packs of vouchers)
* This list is only for the packaging of the whole machine, depending on the sales package, the accessory set provided outside the package of the whole machine is slightly different, subject to the user's choice at the time of purchase.
Harry Potter Edition
Mobile Phone Console|Power Adapter|USB Type-C Data Cable|Custom Protective Case|Factory Wrap (Overlaid on the Screen)|Custom Pin|Custom Letter|
Custom Manual (Including Three Packs of Voucher)|Sticker × 3

Special note: 1. In terms of memory and capacity, the actual available capacity will be reduced and different due to many factors:

because the operating system occupies part of the memory (RAM), the actual free space is less than the identified memory capacity; Since the installed operating system and pre-installed programs occupy a portion of the storage (ROM), the
actual available storage space is less than the identity storage capacity.
2. The screen drawings and product description display drawings provided by this website are all reference diagrams, and the actual situation is subject to the actual product.
3. Product pictures and models, data, functions, performance, specifications, user interface and other product information are for reference only, Redmi may improve the above content, please refer to the product physical and product manual for specific information.
4. The product station is not specifically pointed out, all are our laboratory data, design technical parameters and suppliers to provide data, the actual situation of the whole site data will be slightly different due to different test software versions, specific test environments, and specific versions. The structural pictures displayed by the whole site are functional diagrams, not absolute actual structures,
and the final physical object shall prevail.
Special Reminder
* The product site is not specifically pointed out, all are Xiaomi laboratory data, involving technical parameters and data provided by suppliers, and the data of the whole site will be slightly different according to the actual situation due to different test software versions.
* The structure pictures displayed on the whole site are functional diagrams, not absolute actual structures, and the final physical object shall prevail.
No customer reviews for the moment.
Questions
(0)
No customer questions for the moment.
Only registered user can ask a question.
Login