Xiaomi Redmi K60 (5G) 12GB+512GB Black
| | |
| --- | --- |
| Location: | Asia |
| Possibility to return: | Yes, within 14 days to warehouse in USA / UK or EU |
| Length of warranty | 12 months |
| Warranty Extension: | At promotional terms, up to 24 months (during checkout) |
| Dual Sim | Yes |
| Rom: | Global or Original (Chinese+English) - select below |
| Processing time for warranty service from | 6 weeks |
| Processing time for warranty repair to | 12 weeks |
Other variants / accessories
Available delivery options:
Keep track of the price drops on this item. Simply enter your email here and we will send you an email alert.
Invalid email
Watch it
You will get $ 3.79 in reward when purchase 1 of this product. The reward can be used to pay for your next orders, or converted into voucher code.
Frequently Asked Questions
Welcome to Bludiode.com
We are mobile electronics marketplace seller since 2014, we offer mostly smartphones, tablets and accessories. Our customers have right to return product locally (USA, UK, EU) and execute warranty up to 24 months. All products sold on our website are coming straight from the producers, are genuine and they are subject to the warranty. To learn more click "About us" in the website footer.
Check also these products available at local stock: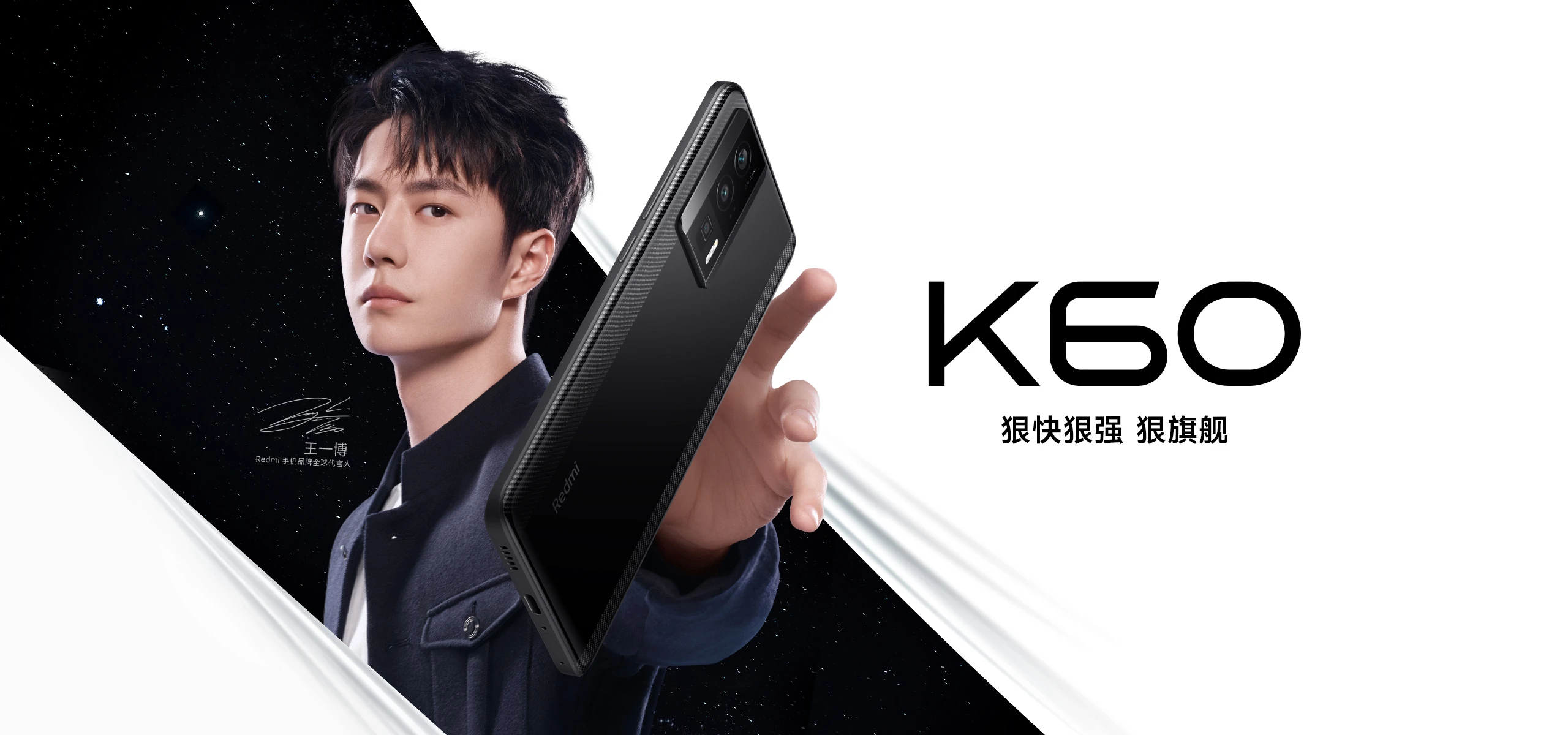 In 2023, the first dream mobile phone
Snapdragon 8+, self-developed "Rage Engine"
with powerful performance
and 2K high-gloss screen
67W+5500mAh ultra-long battery life
, the same as the rare 30W wireless second charge
fully armed, fully evolved
to redefine the standard with Pro configuration New
Year's Eve!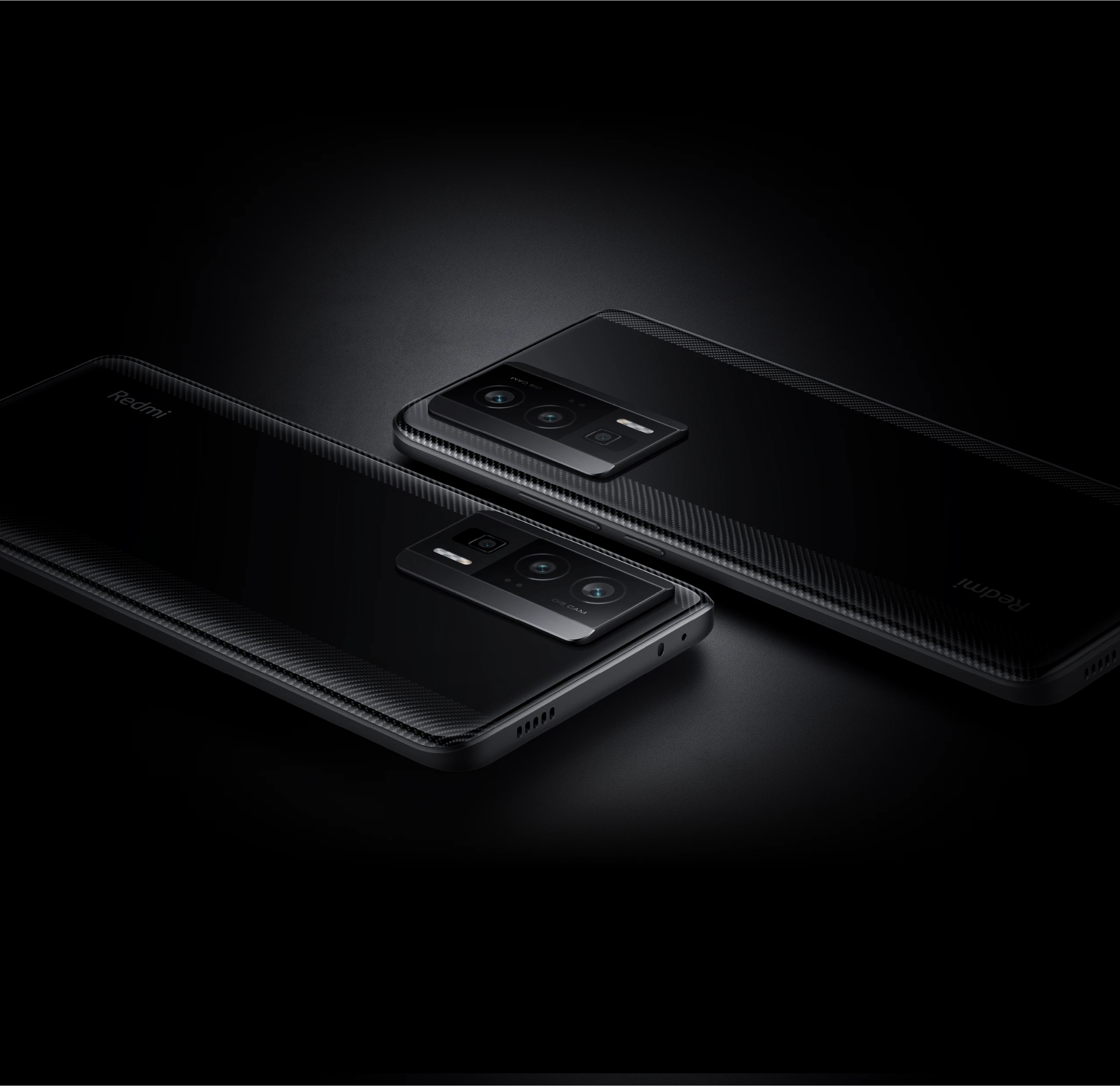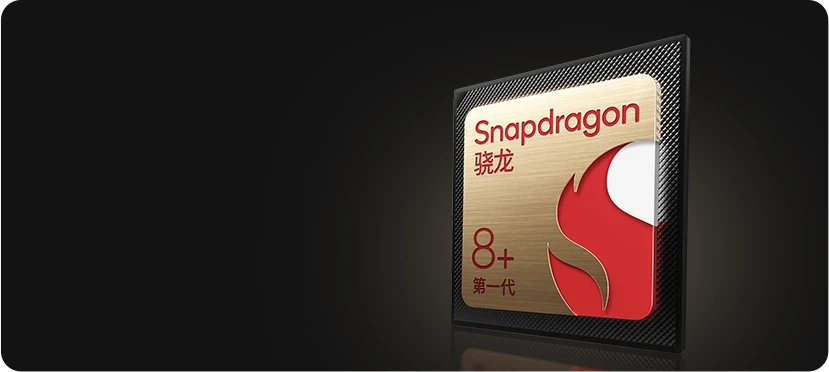 Furious Engine
TSMC 4nm process
FEAS 2.2 self-developed intelligent frame stabilization technology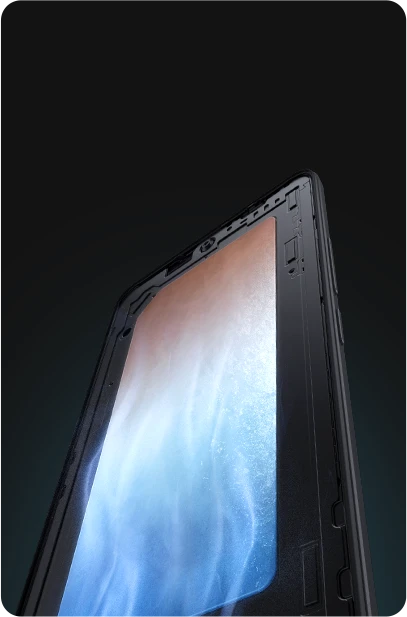 Luxury Performance Peripherals
5000mm² giant liquid-cooled VC
LPDDR5
UFS 3.1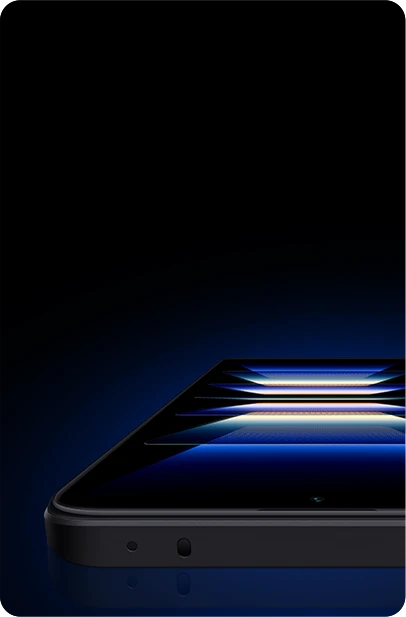 2K high-gloss screen
all-star full configuration
1400nit peak brightness
, 12bit color depth
, 1920Hz high-frequency PWM
dimming , gaming-grade precision touch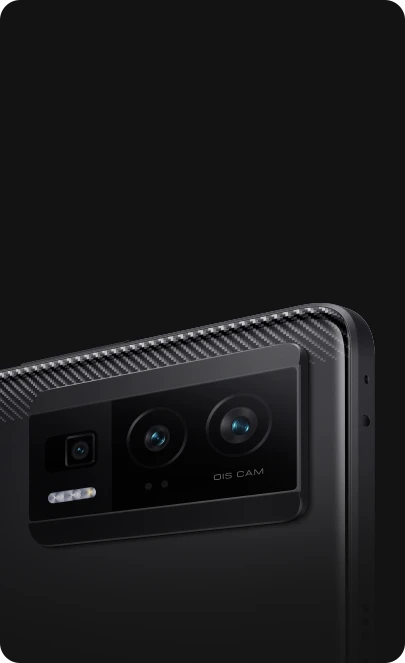 64 million
ultra-clear camera
OIS Optical Image Stabilization
Xiaomi Imaging Brain 2.0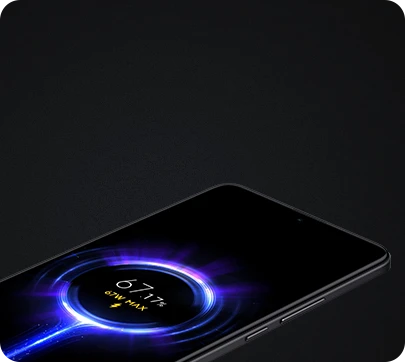 5500mAh
67W flash charging
30W wireless charging in seconds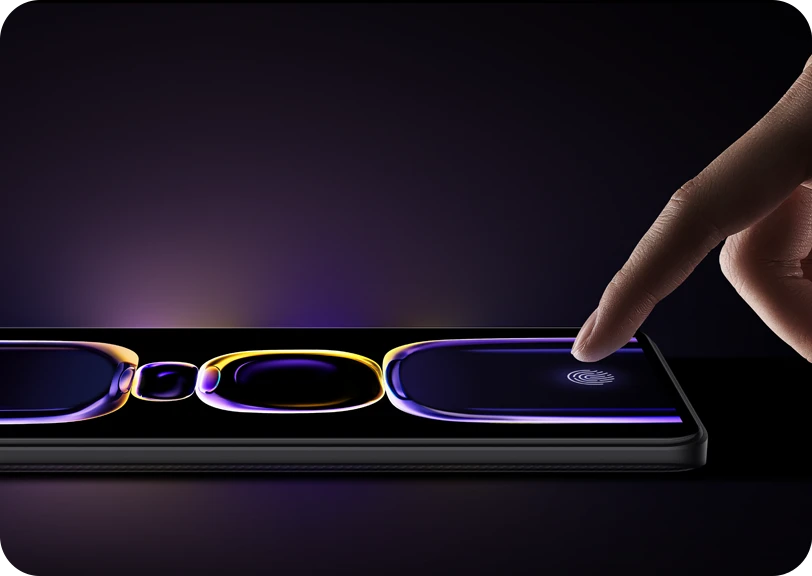 Fingerprint under screen
Unlock in 0.2 seconds*

High-end all-vegan leather body optional
"Su skin clear blue"
* Quick unlock data comes from Xiaomi Lab.
Snapdragon 8+ adopts advanced TSMC 4nm process, which has excellent computing power and excellent energy consumption ratio.
The comprehensive and balanced flagship core will stand up to the end for daily creation and fierce game battles!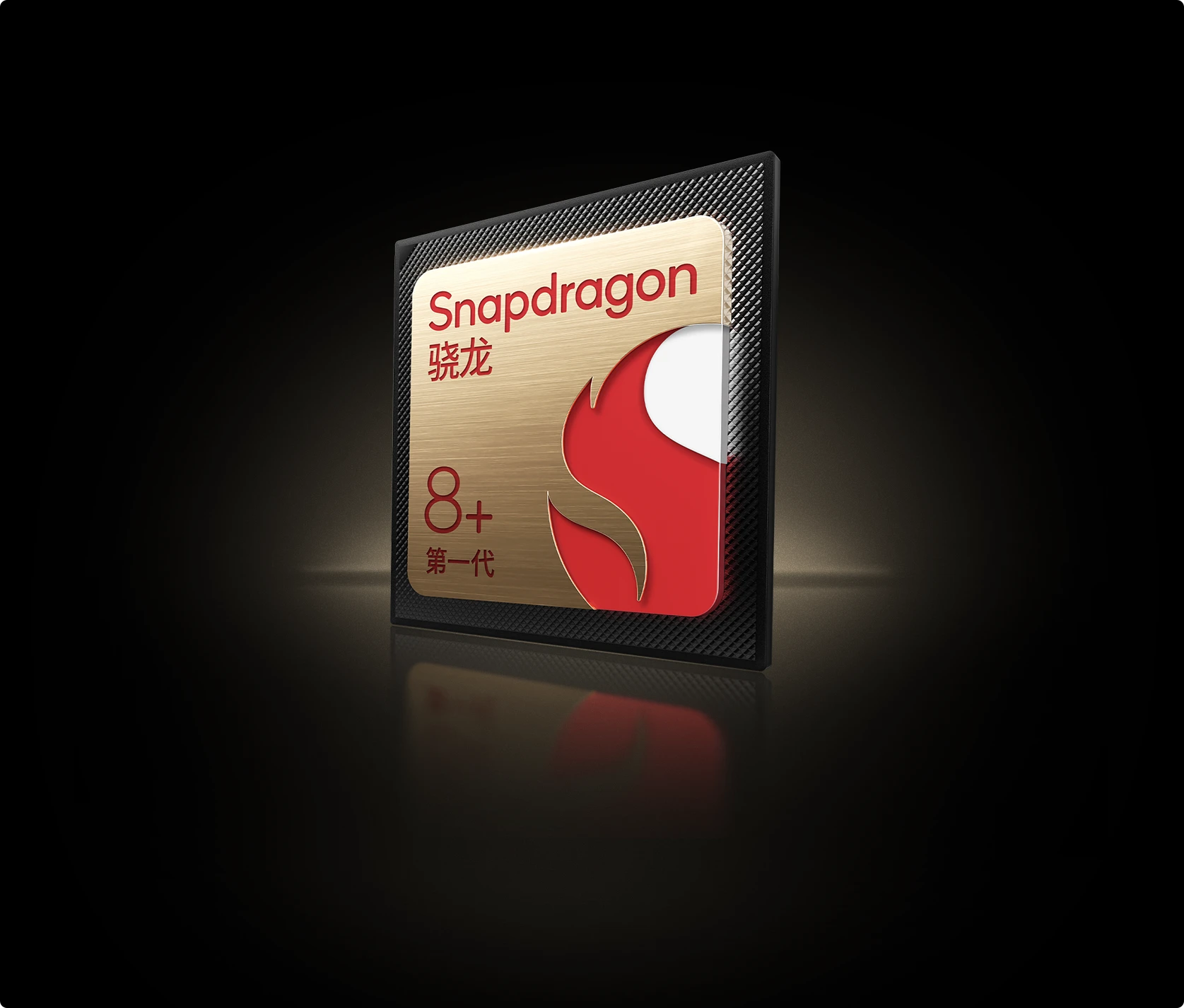 5000mm² giant liquid cooling VC
refrigeration master, blizzard-level heat dissipation
Using a new generation of gaming-grade stainless steel VC, the area has reached the historical peak of Redmi
! There is also a 17-layer three-dimensional heat dissipation space, which can easily stabilize the berserk performance, and keep fighting for a long time without pressure.

A new generation of high power graphite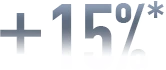 Improved thermal conductivity
Three-dimensional composite heat dissipation structure

Intelligent temperature control sensor

Three-dimensional cooling space
* The thermal conductivity improvement is compared with the previous generation of high-power graphite in the K series, and the data comes from Xiaomi Lab.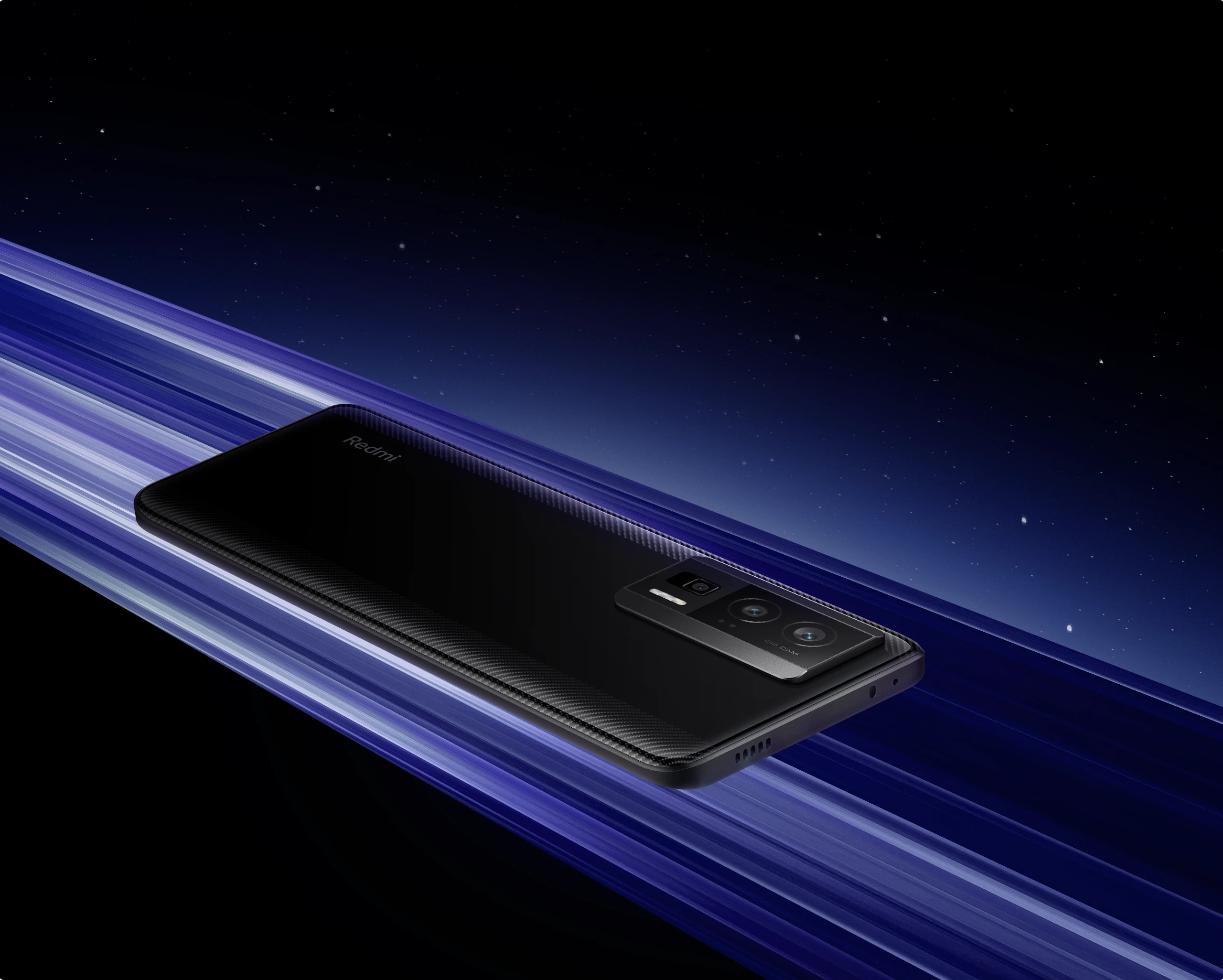 Fast storage, fast flash memory
up to 16GB+512GB
16GB+512GB large memory is optional, so that no matter how many files there are, there is a safe place.
The combination of LPDDR5 and UFS3.1, together with the IO Turbo self-developed algorithm,
can effectively reduce the multi-task scheduling delay and provide smooth global control.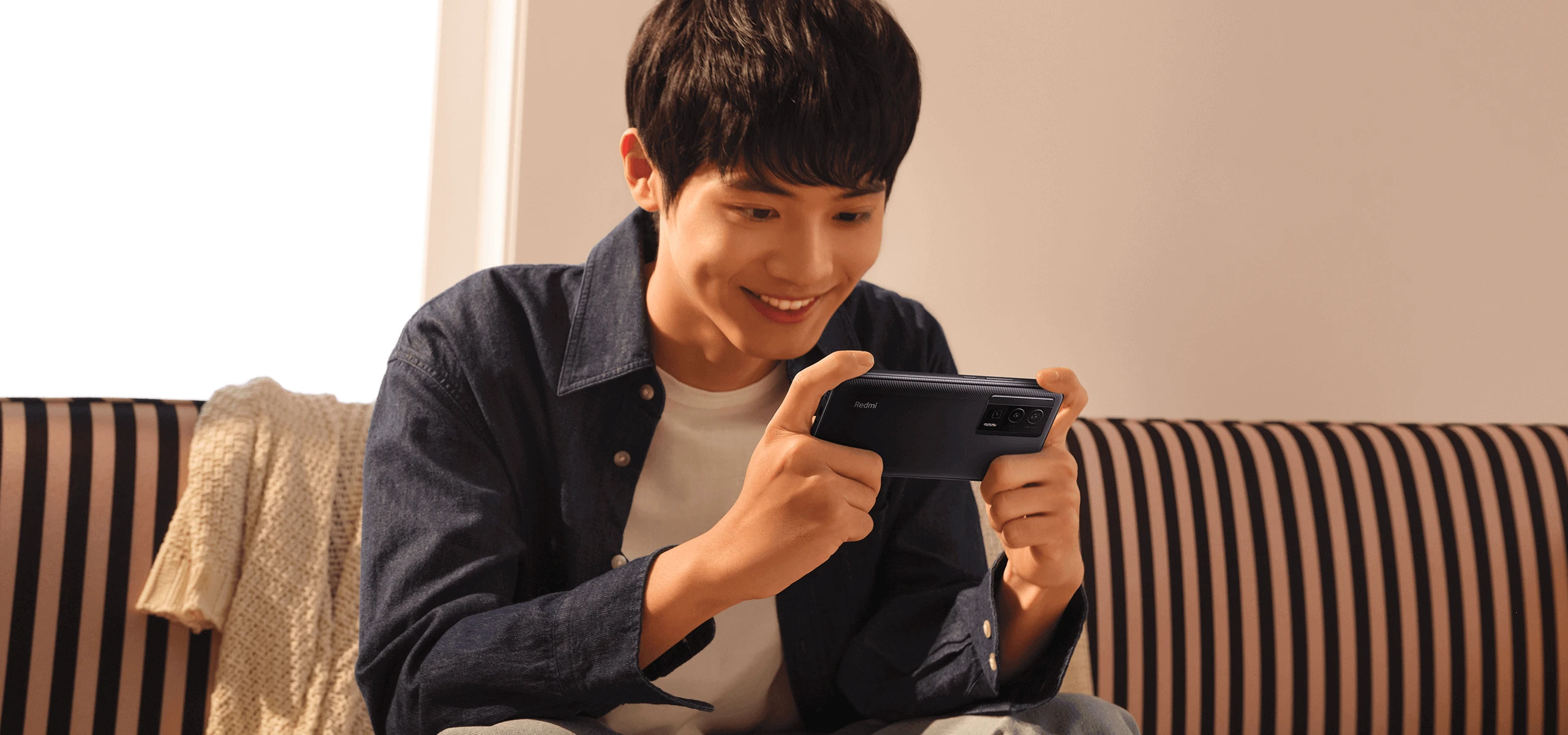 FEAS 2.2 intelligent frame stabilization
high-energy experience, smooth release
FEAS2.2 self-developed intelligent frame stabilization special adjustment, intelligently judge , and optimize computing power and
power consumption frame by frame. Game frame rate, picture quality, and stable brightness performance, full immersive experience, and extremely smooth control!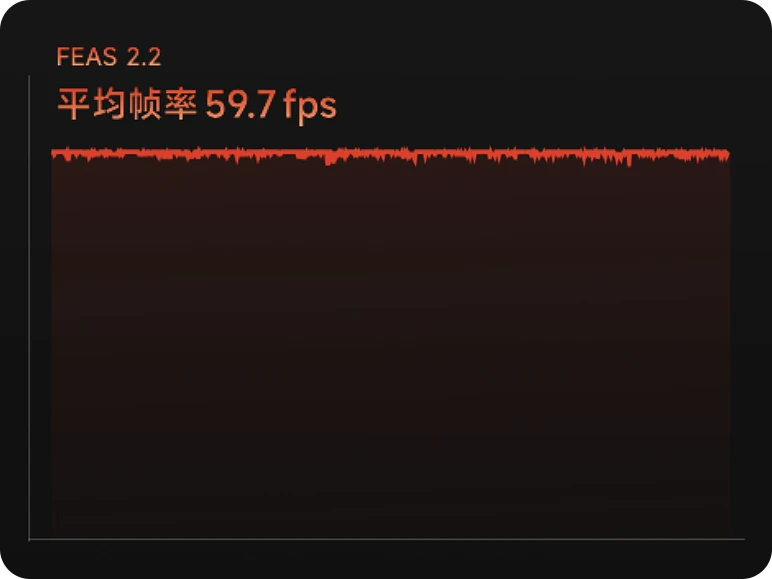 stable frame rate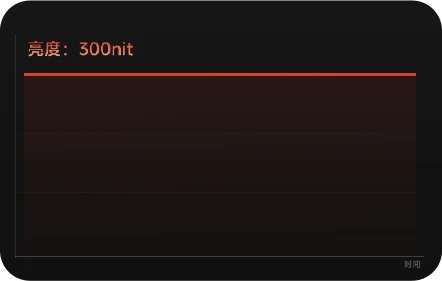 stable brightness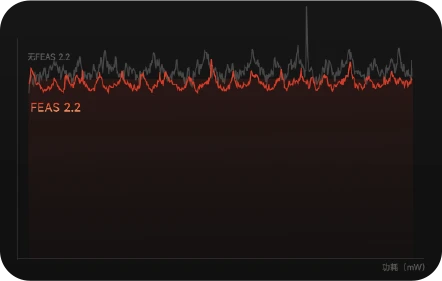 Low power consumption
* The data comes from the Xiaomi laboratory, the test room temperature is about 25°C, the initial brightness of the screen is 300nit, and the test time is 30 minutes. The high-quality mobile game "Yuan Shen" is used for actual measurement, and the
actual situation will be slightly different due to different test environments and test conditions.

Original image quality|Original resolution|Room temperature 25 degrees

Average frame rate 55.29fps|

Brightness is stable throughout*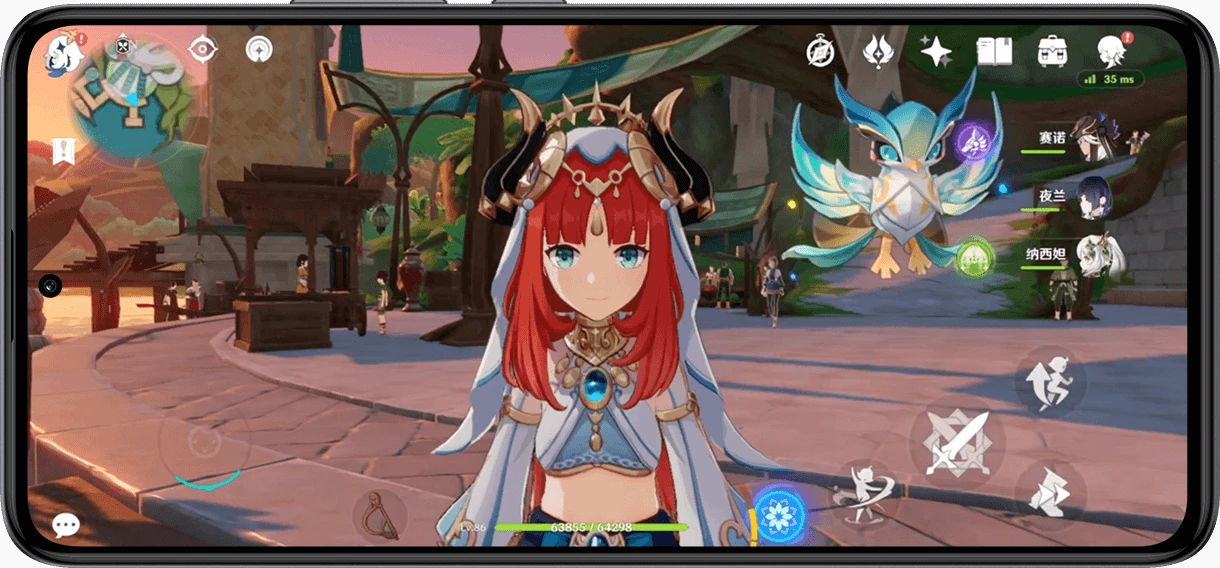 * The data comes from the Xiaomi laboratory, the test room temperature is about 25°C, and the initial brightness of the screen is 300nit. Using high-quality mobile games for actual measurement, the
actual situation will be slightly different due to different test environments and test conditions.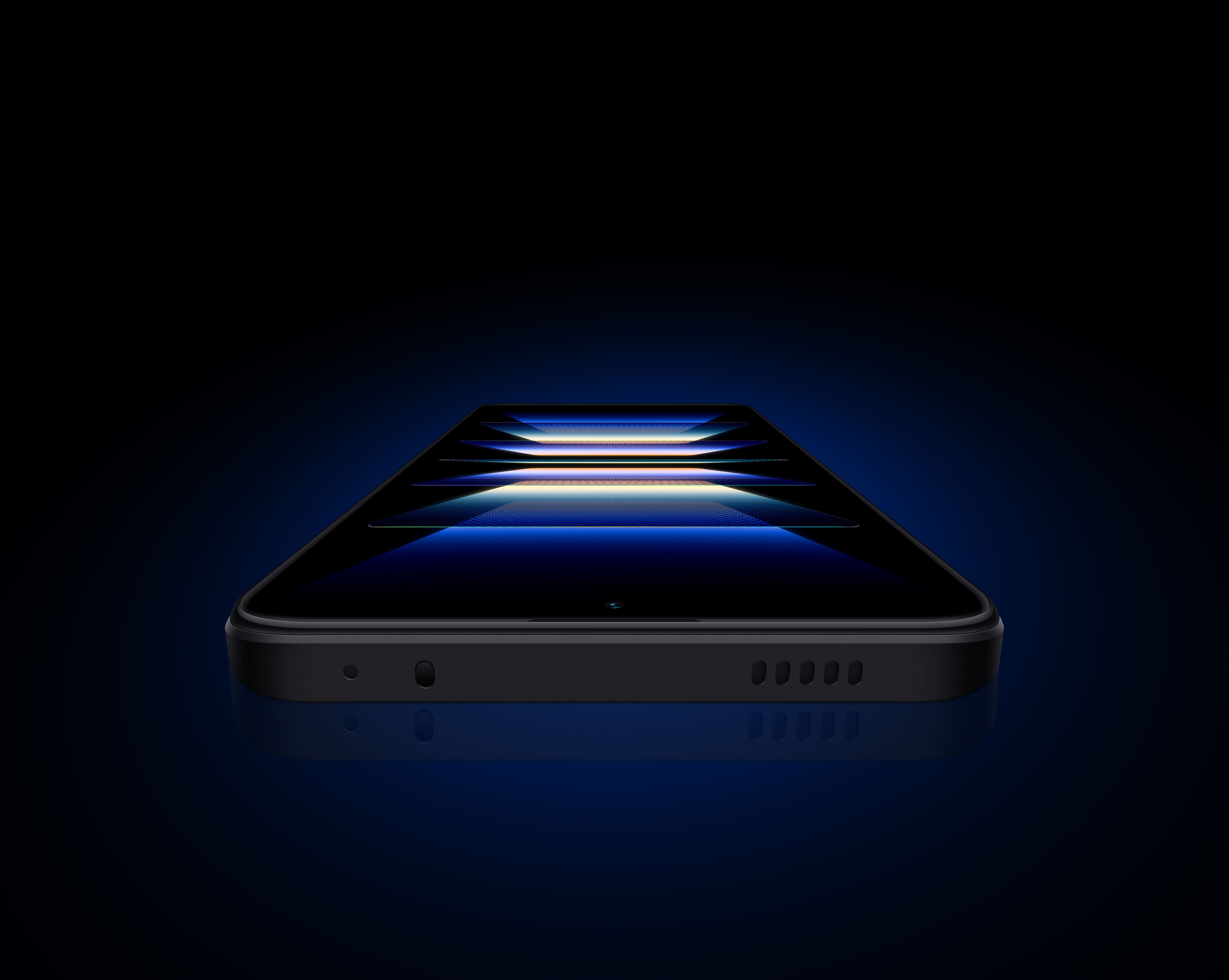 The flagship 2K flexible direct screen teamed up with the self-developed highlight engine, and the screen performance has been upgraded shockingly! Brightness, color, and
eye protection are fully optimized, bringing you a new ultra-clear vision and a new-generation user experience.


3200*1440
ultra-clear resolution

DCI-P3
Full link wide color gamut
526 PPi
super high pixel density

5,000,000:1
super high contrast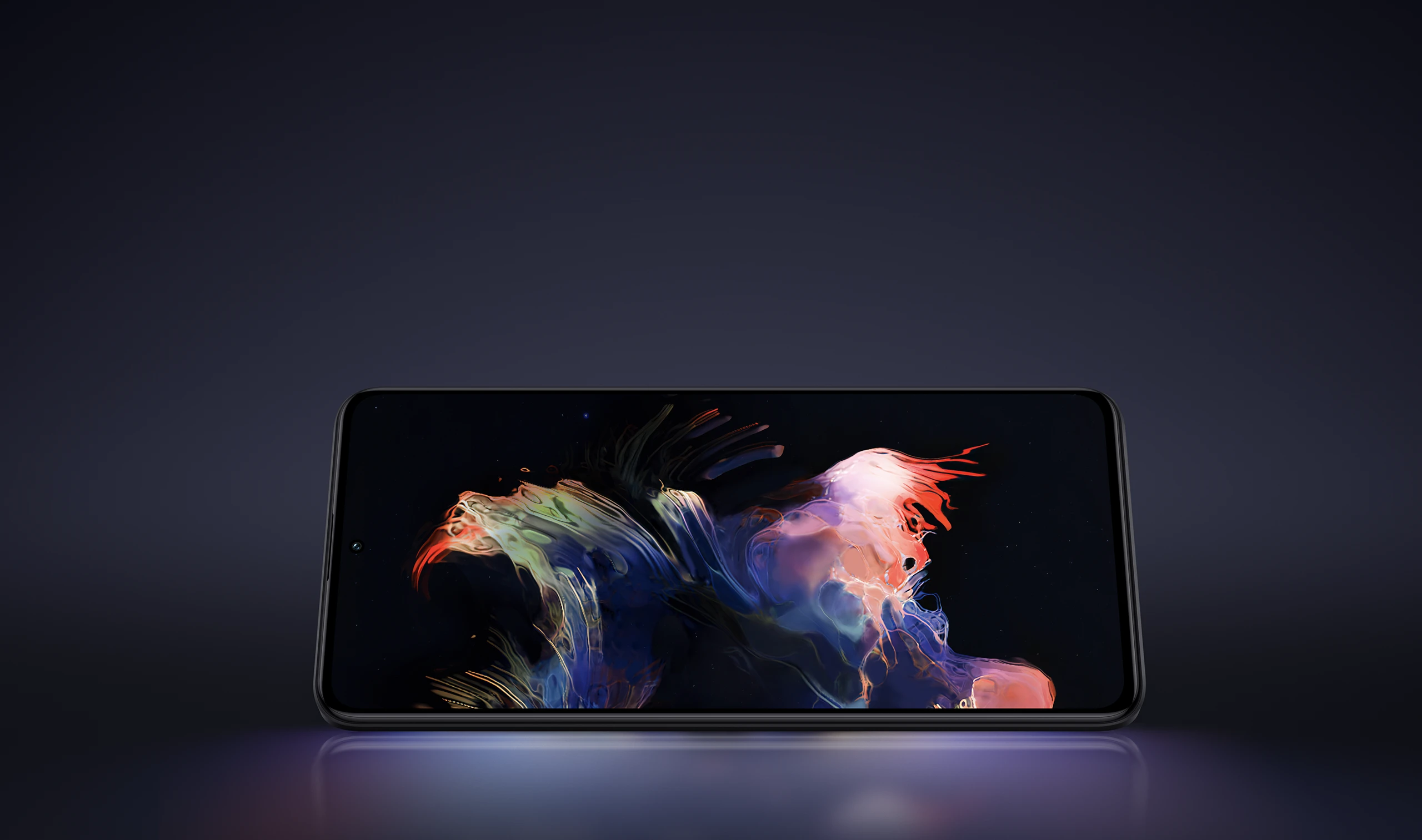 1400nit peak brightness
under strong light, the words are still clear
New luminescent material, while balancing power consumption, the peak brightness exceeds 1400nit.
With self-developed ultra-dynamic display technology, light and dark details are optimized pixel by pixel,
and it still has sharp performance under strong outdoor light.
Adjust the original color screen
68.7 billion colors one by one to restore the real vision
The color depth is increased to 12bit, and the wider color display range
allows the real world to be restored to your eyes.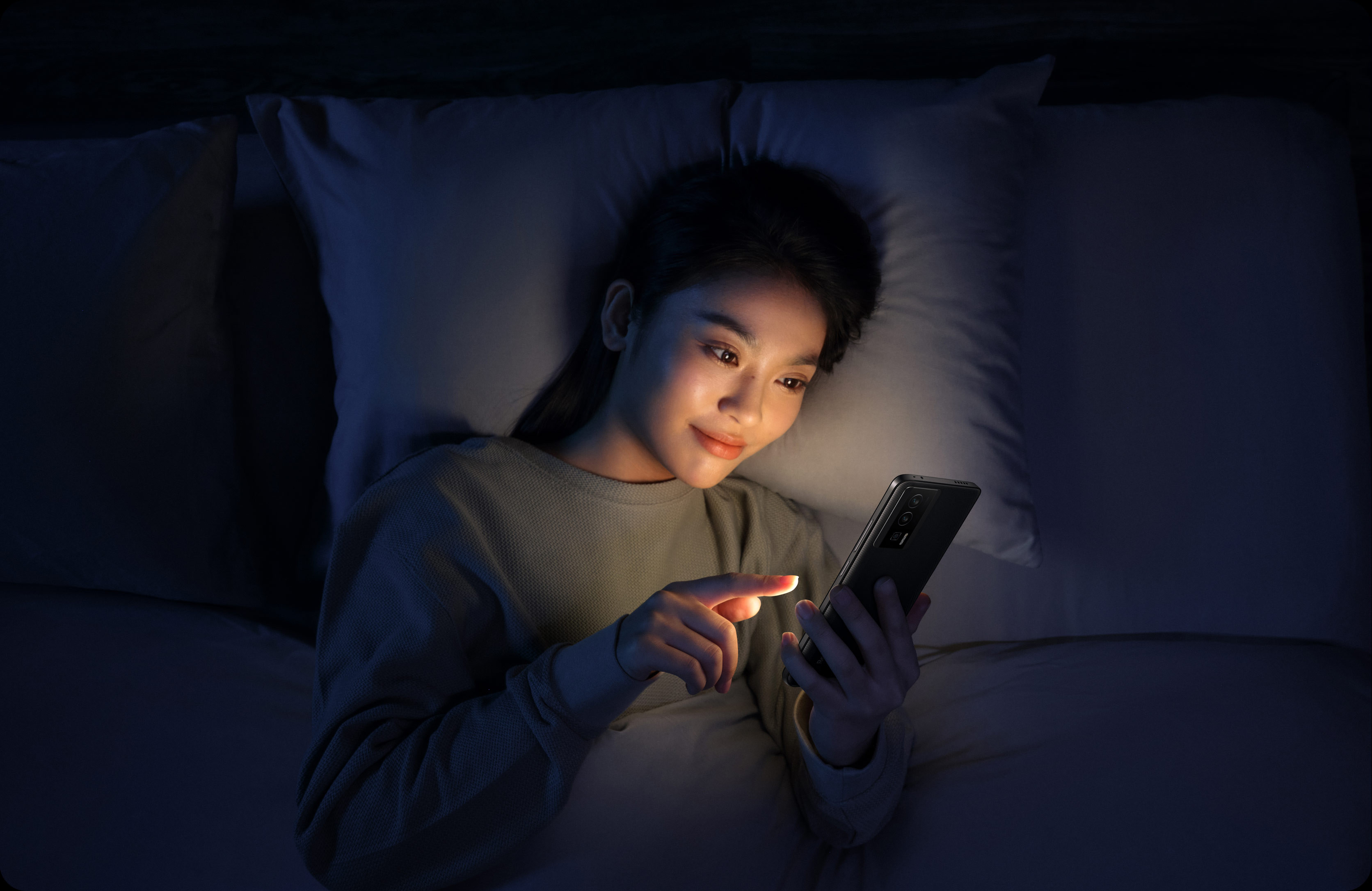 Hardware level low blue light
1920Hz high frequency PWM dimming
16,000-level
automatic brightness adjustment
Front and rear double light perception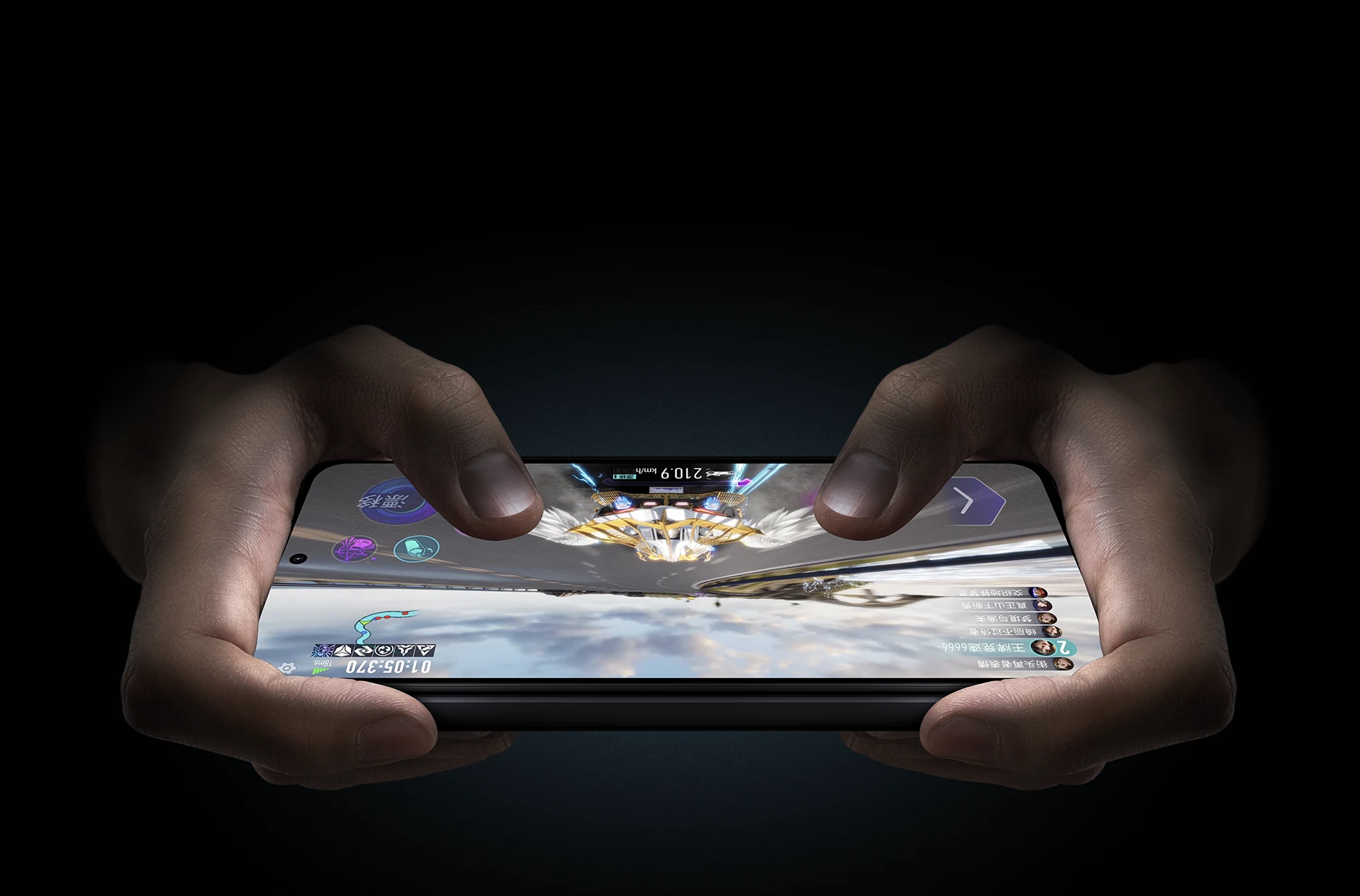 Gaming-level precise touch
operation, fast response, less false touches


Ultra-fast response speed
Anti-false touch ratio increased
120Hz
variable speed high brush
480Hz
Gaming-grade touch sampling
10 times
Super Resolution Touch
* The data of response speed and anti-mis-touch ratio are all from Xiaomi Lab, and the comparison object of anti-mis-touch ratio is the previous generation of K series products.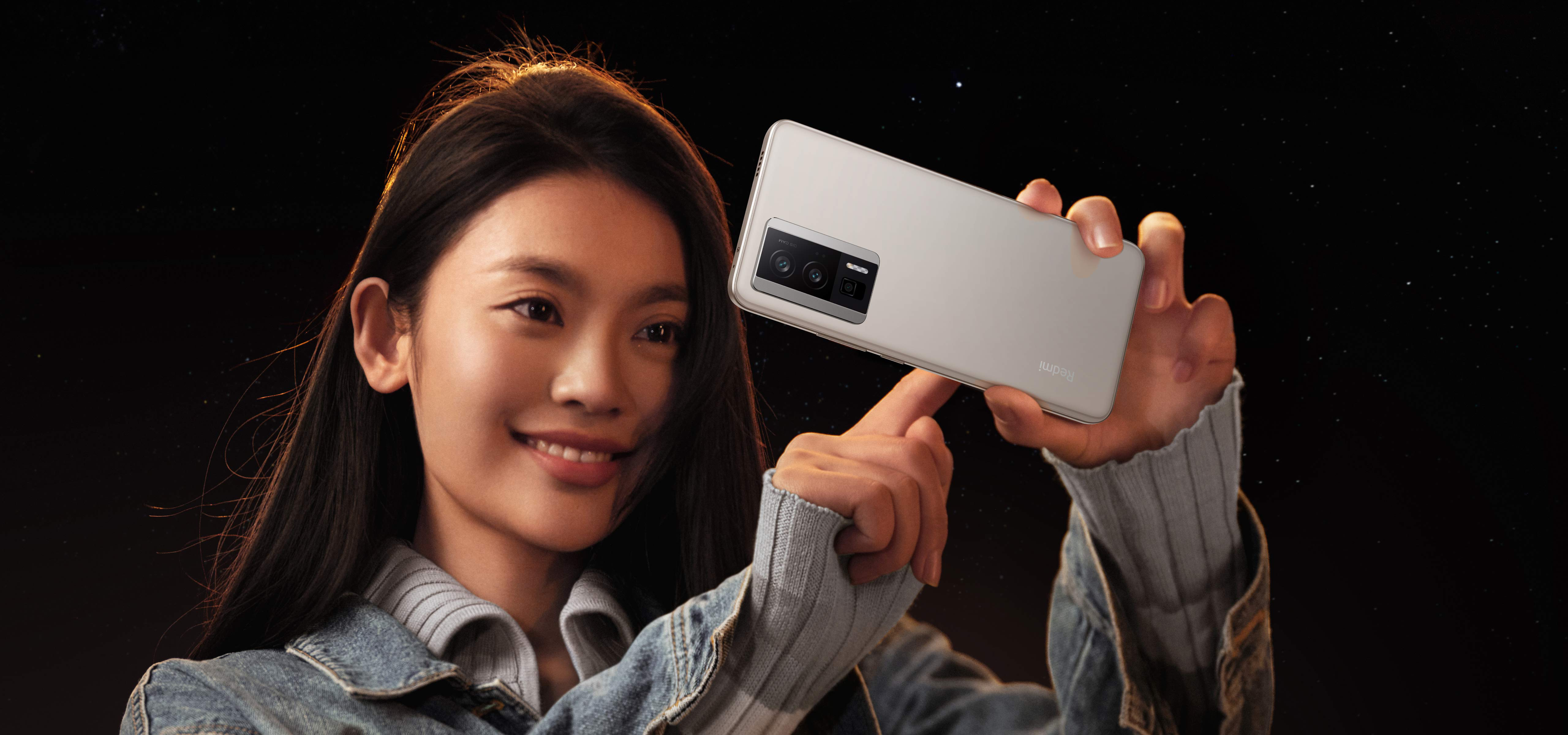 This flagship lens is outstanding in every aspect! The combination of ultra-high pixels and OIS optical image stabilization
greatly improves the picture clarity and imaging stability.
The blessing of Xiaomi Imaging Brain 2.0 makes creation even more powerful!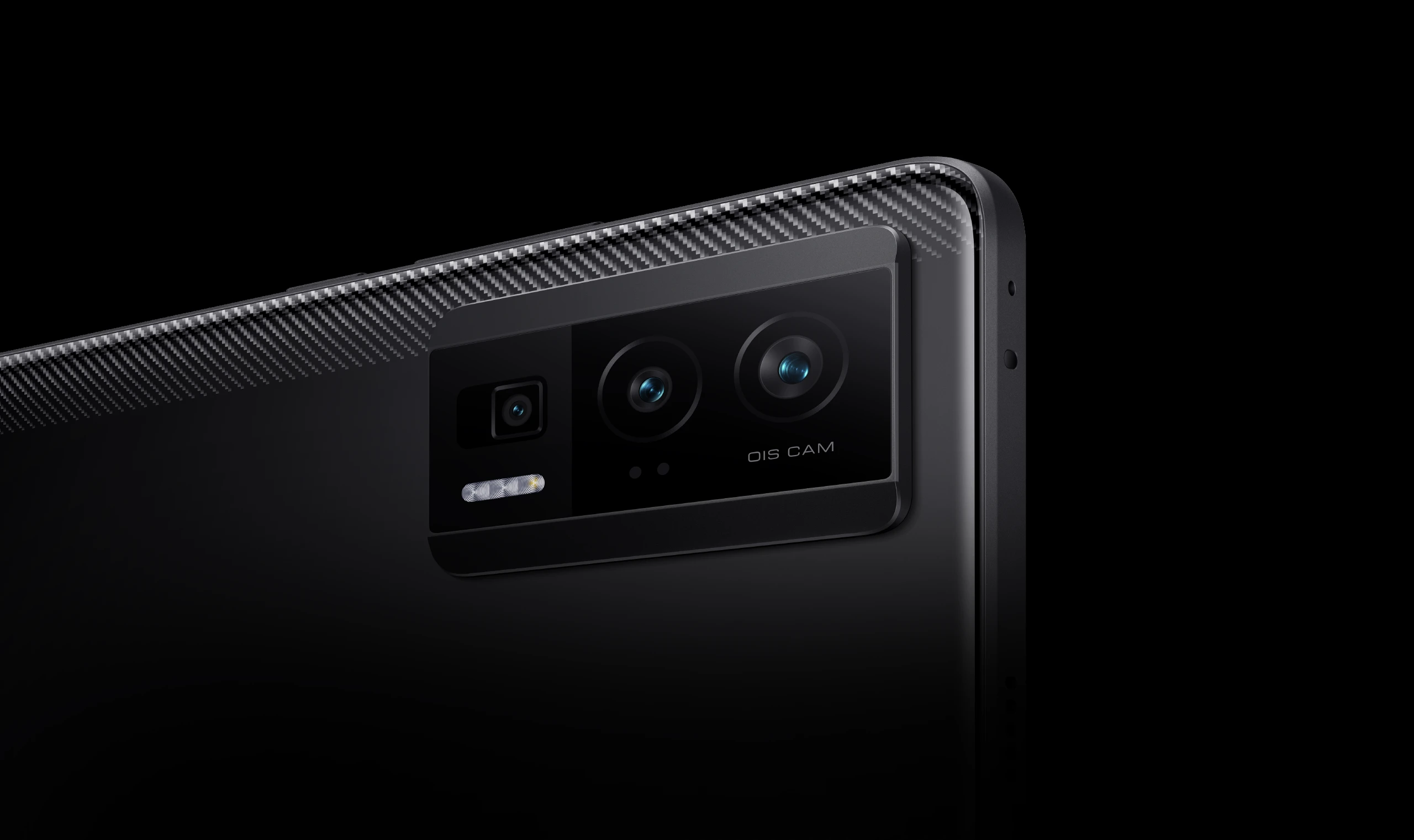 Super clear main camera
super wide angle
Macro
64MP ultra-clear image
1/2" large photosensitive 1.4μm
4in1 fusion large pixel
6P lens
Ultra-clear details, no fear of magnification and cropping
OIS + EIS dual anti-shake luxury
configuration
Double anti-shake on the soft and hard layers, taking photos and videos is like having an
invisible tripod, and you can take pictures while walking, and it can be done stably.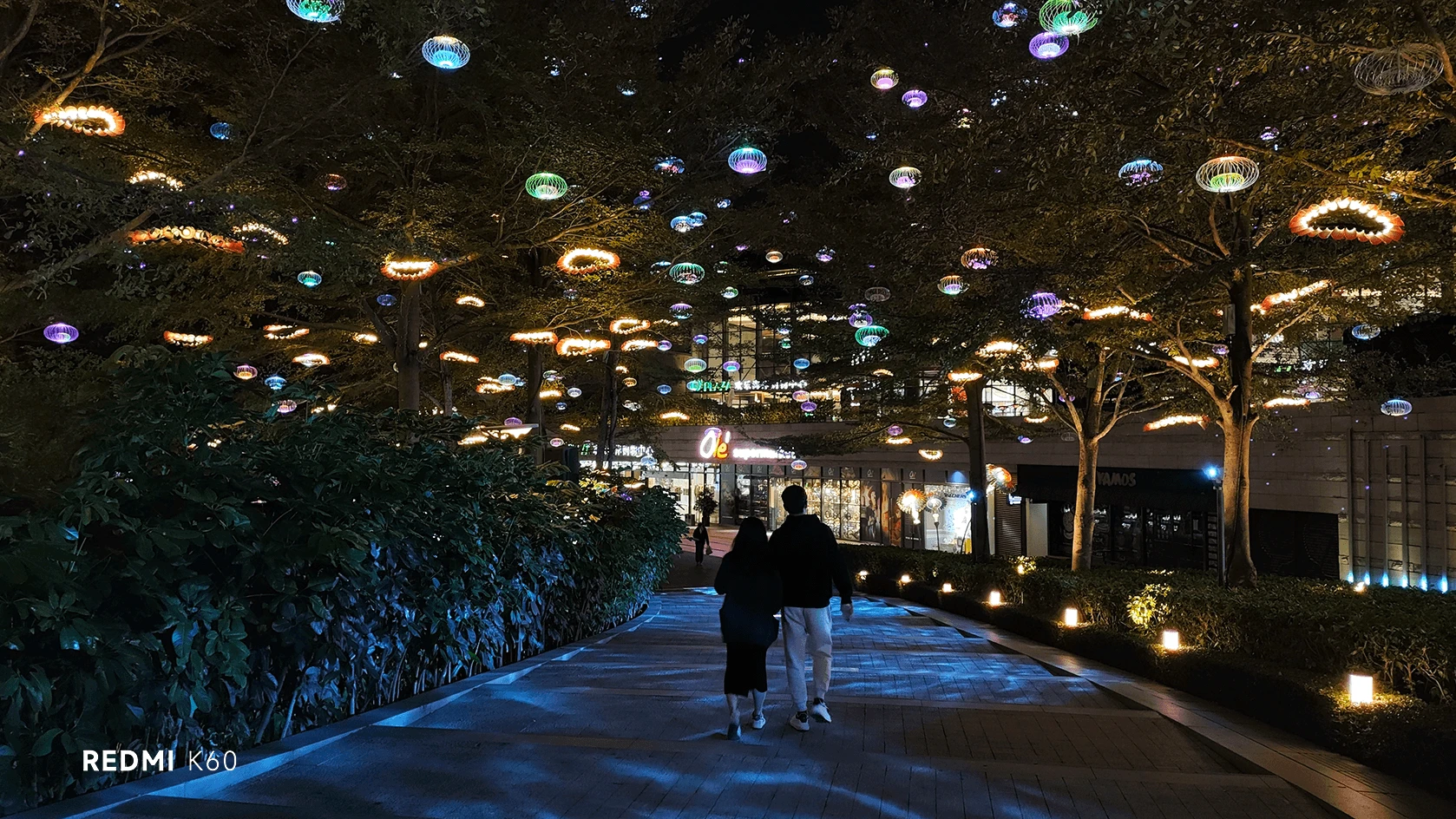 Xiaomi Imaging Brain 2.0
speed and image quality are fully upgraded from the bottom

image quality enhancement


fusion optics
Comprehensive optical information
space fusion, time fusion, light and shadow fusion

perceived color


color engine
Fitting human perception
to present true color in a way that mimics the human brain

instant capture

Accelerate the engine
Parallel collaboration improves the smoothness of the photo taking process

Intelligent scene optimization


bionic perception
AI Intent Recognition Optimizing Images for Scenes
Take snapshots
of your heart-moving moments with the camera, and freeze them instantly
The self-developed acceleration engine allows the camera to take photos faster, capture the moment of inspiration, and record the
moment of heartbeat, relying on it.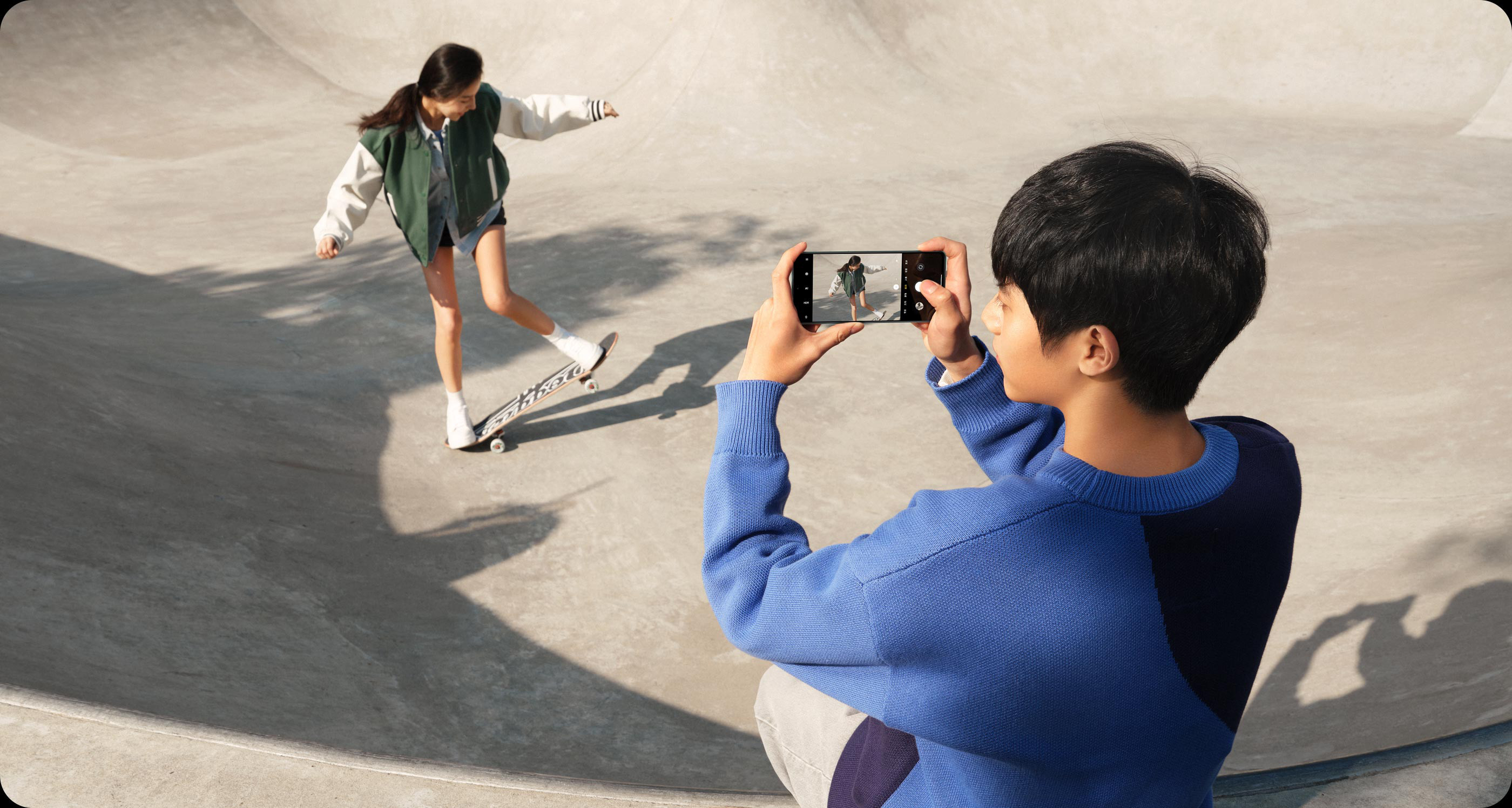 CyberFocus All things focus
fleeting wonderful, automatic lock
Powerful AI algorithm, let the camera focus move with you.
Follow and lock your target at all times, and shoot without regret.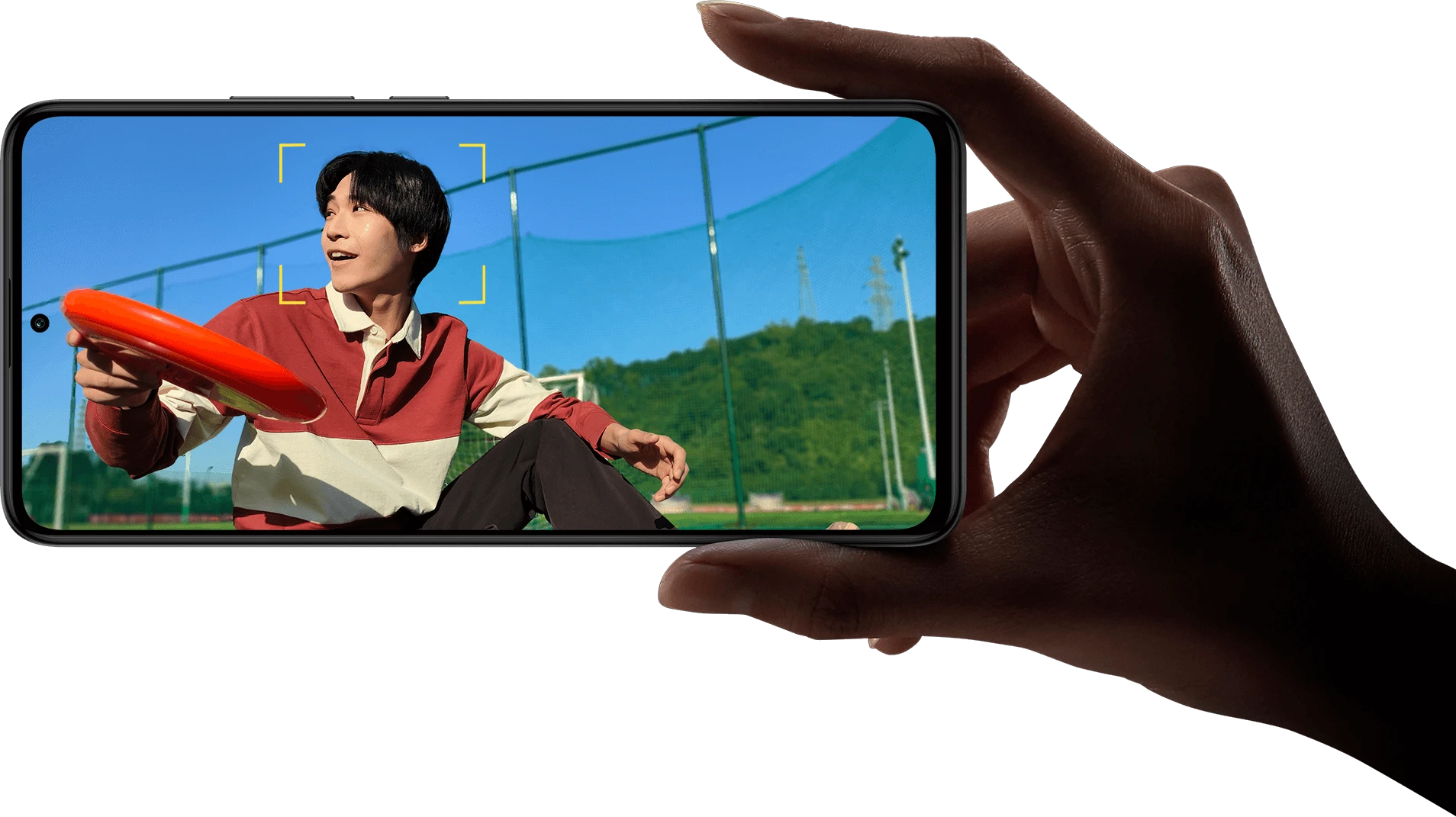 Ultra-color images
allow colors to gain true expression
Learn the relationship between photo color and light and shadow through AI, with full-link P3 wide color gamut, high-fidelity record color
level and picture details, restore the real texture in your eyes.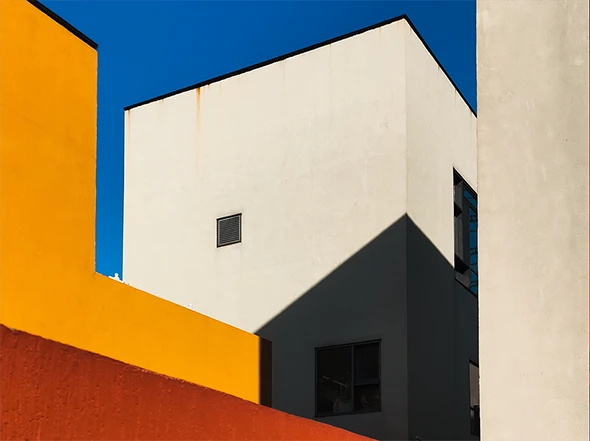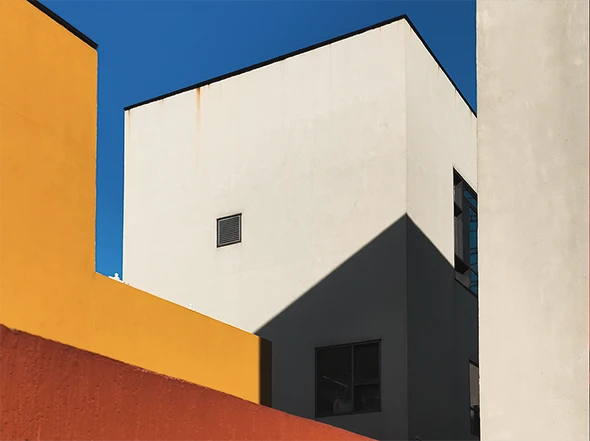 K60 Ultra Color Imaging
normal image
7 picture frames, play with retro flavor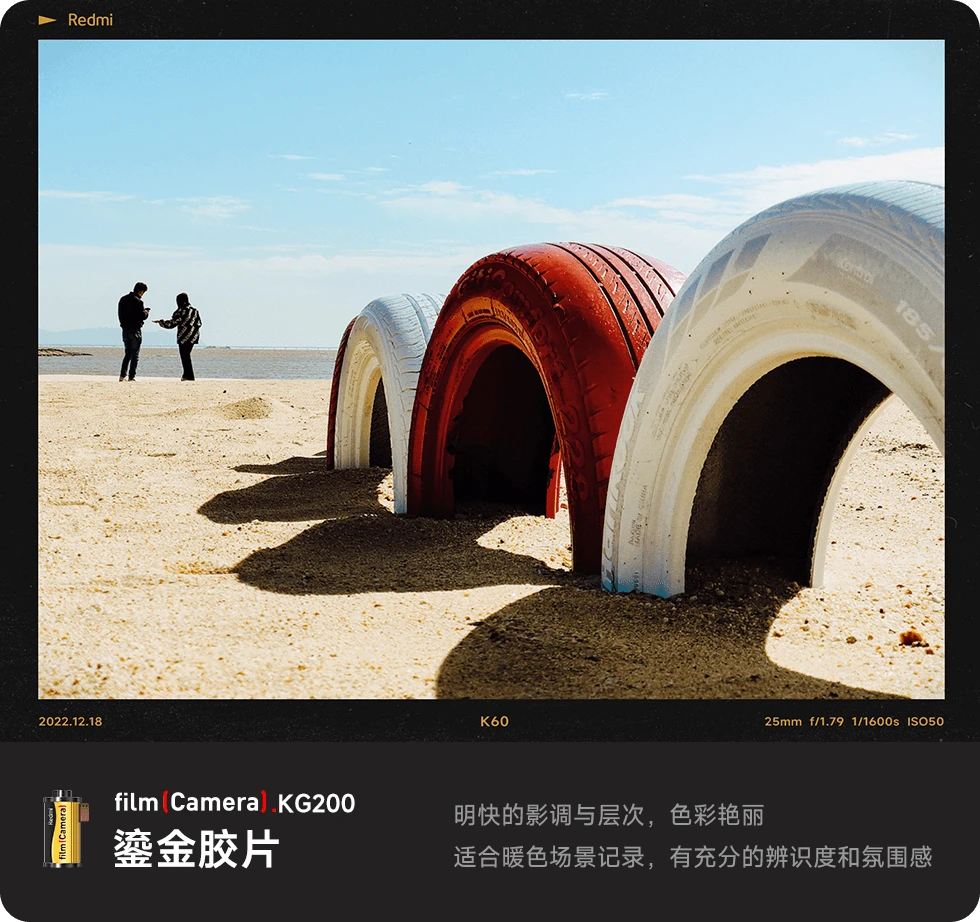 * The film camera function is expected to be updated through mobile OTA push in January.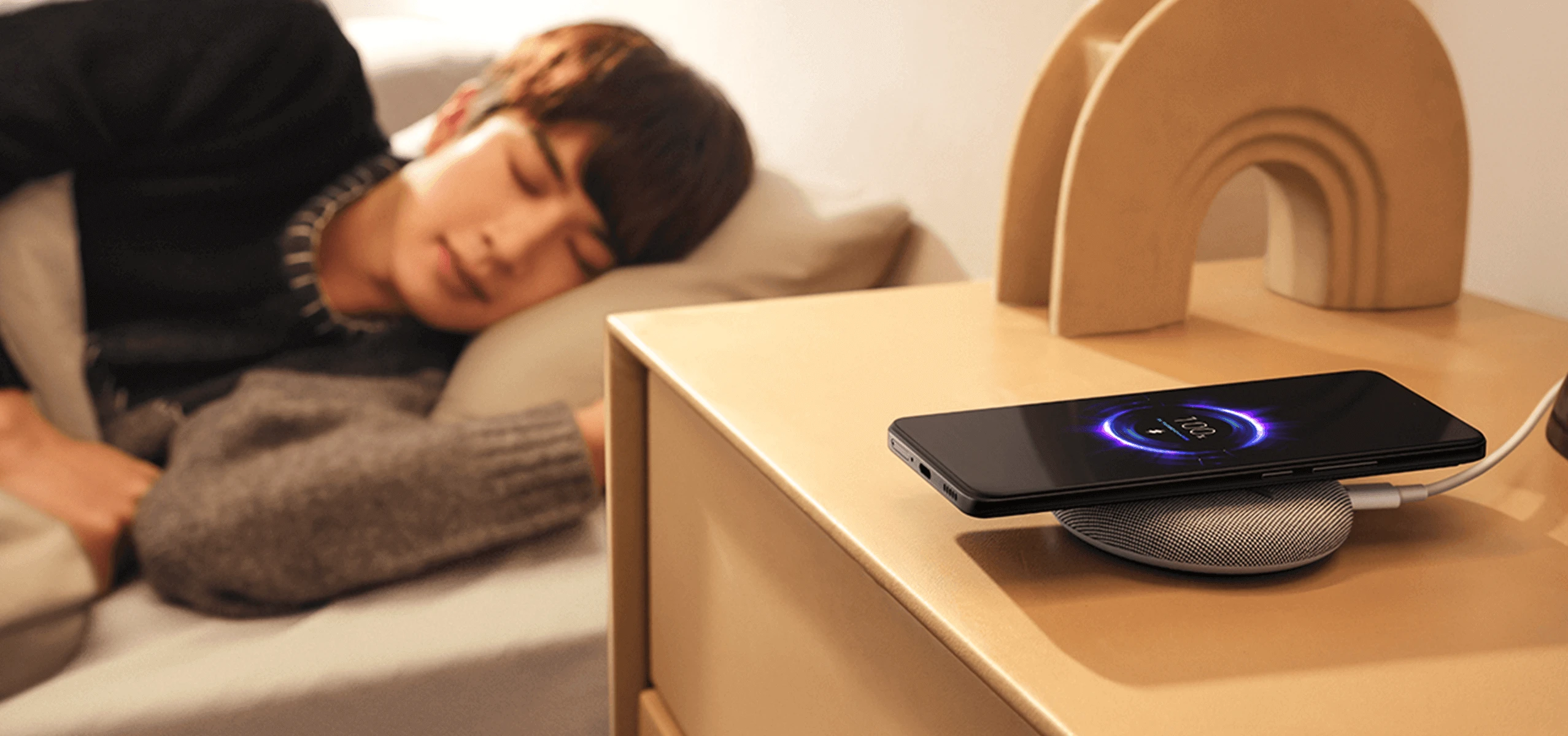 5500mAh super-large power, with 67W flash charging, properly bring longer battery life,
full of security, accompany you to venture boldly!
30W wireless second charging
can return blood at any time when you are out of the house
Redmi's first wireless charging model, the car charger is suitable for about 75% of the 2022 new energy vehicles.
It's easy to put it away and return blood easily, without fear of power anxiety.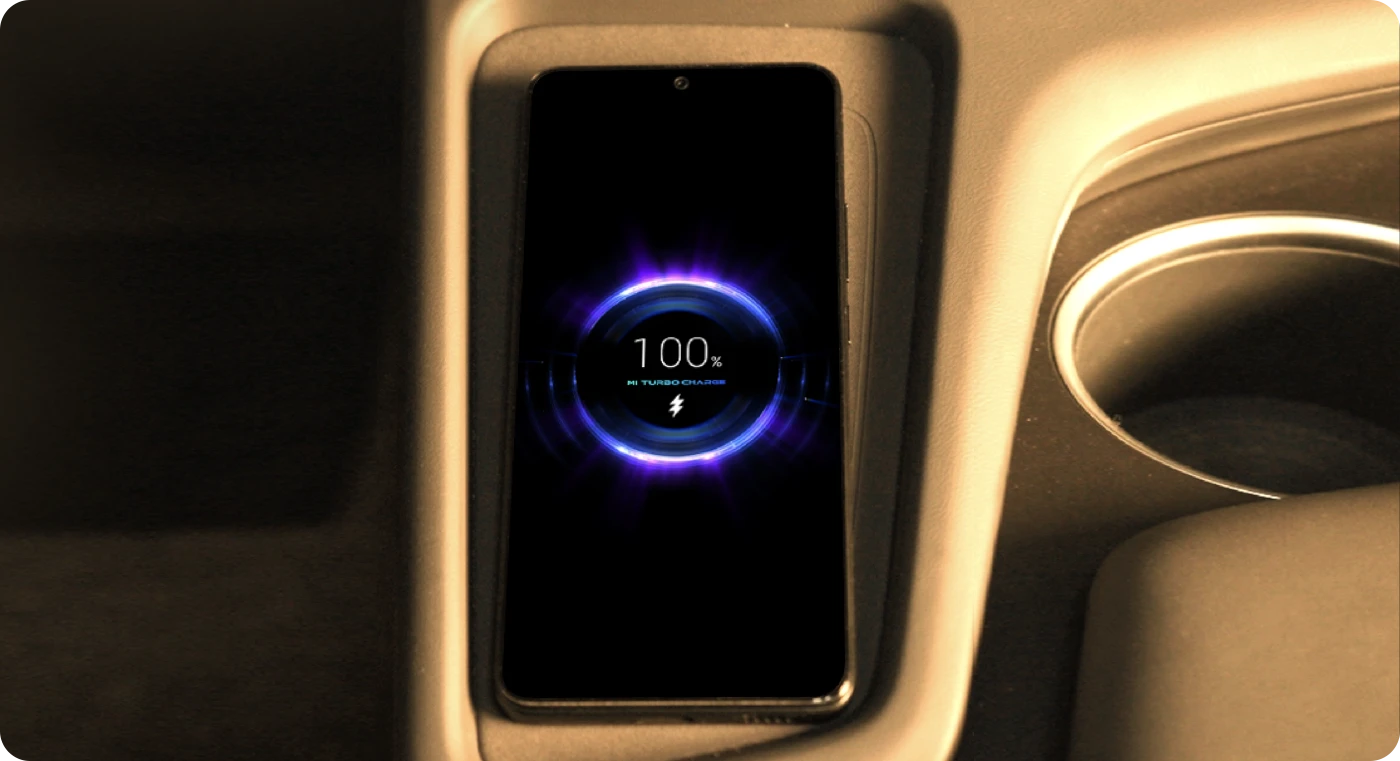 * The 1.45-day battery life data comes from Xiaomi Labs.
* 30W wireless charging, it is recommended to use it with Redmi 30W disc wireless charger, and also supports Xiaomi 50W and above wireless chargers, and
other wireless chargers may have reduced charging power.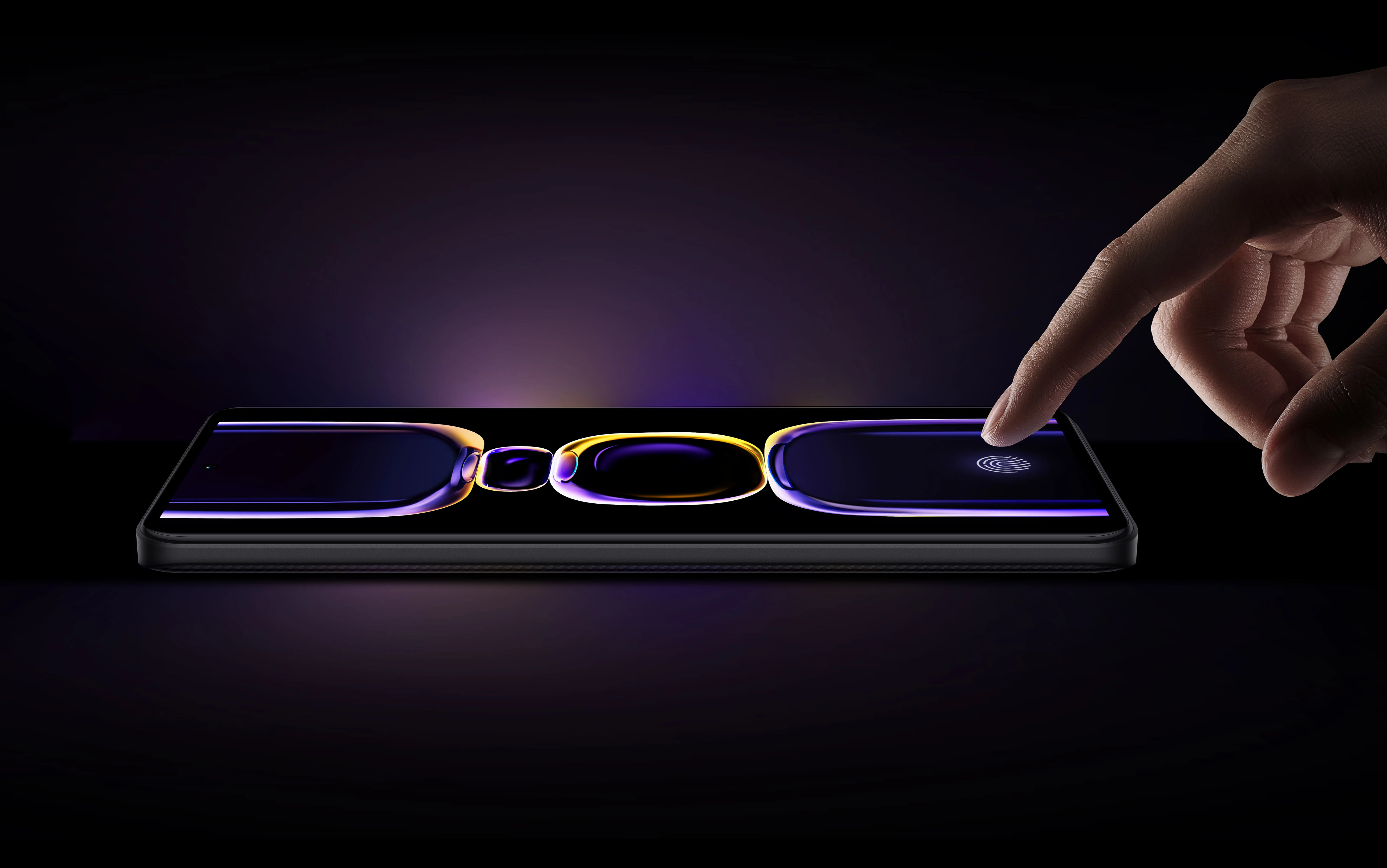 The fingerprint on the screen can be
quickly unlocked in 0.2 seconds *
Ultra-fast speed, comparable to ultrasonic unlocking. It supports dark light unlocking and heart rate detection,
which greatly improves the convenience of daily use.
* Data from Xiaomi Lab.
* This product is not a medical device, and the test data and results are for reference only, not as a basis for diagnosis and treatment.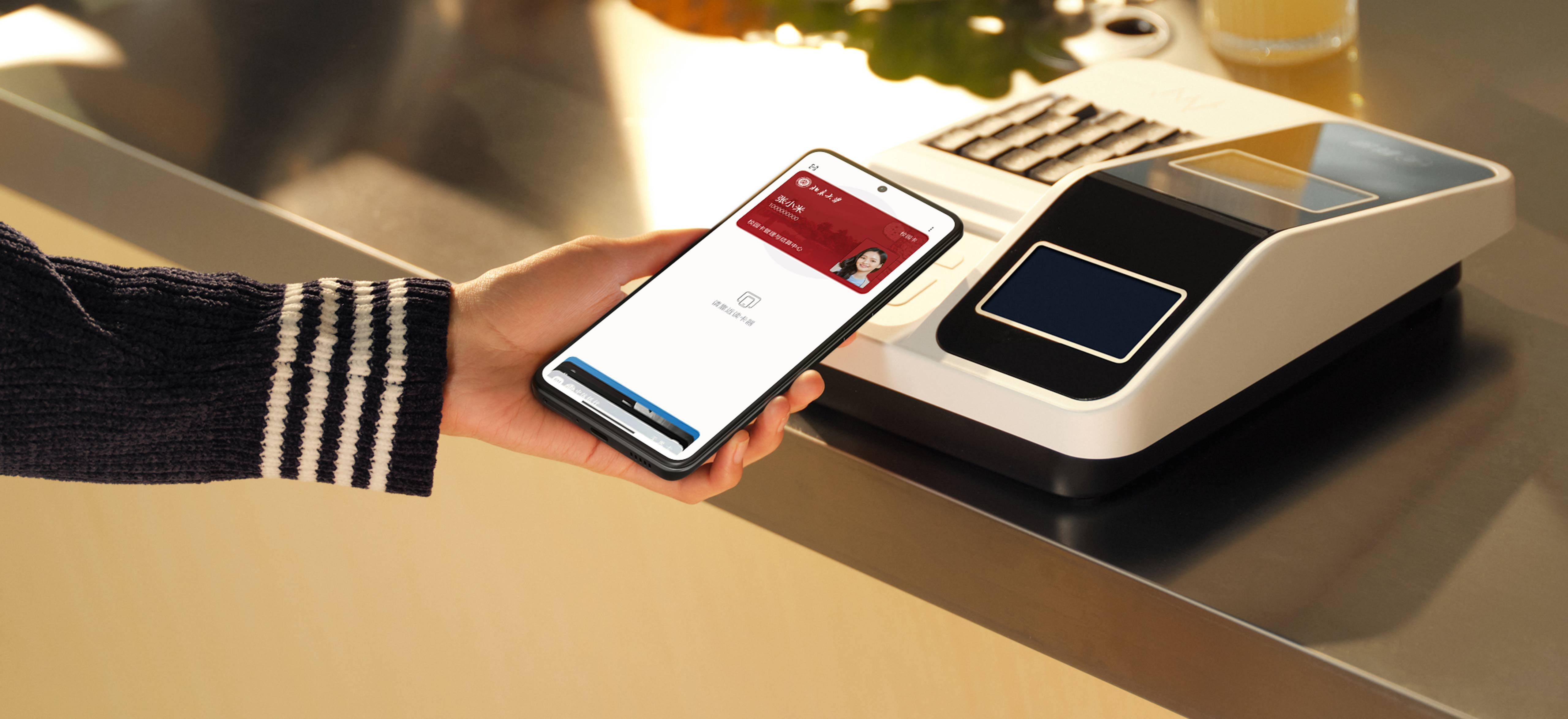 Multifunctional NFC
Support campus card, campus transportation card

Campus transportation card is supported
Campus card is supported
* More university cooperation negotiations are in progress. The campus card needs to be opened in the school App/small program, and the campus transportation card needs to be opened in the corresponding local one-card app.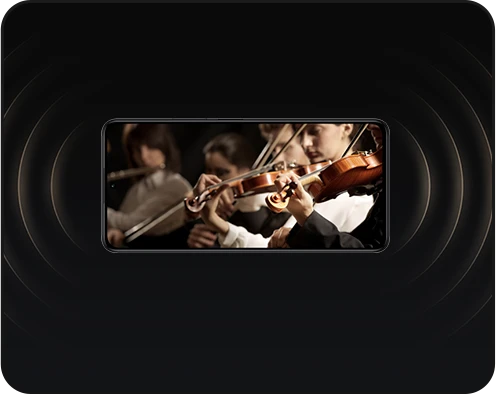 Stereo dual speakers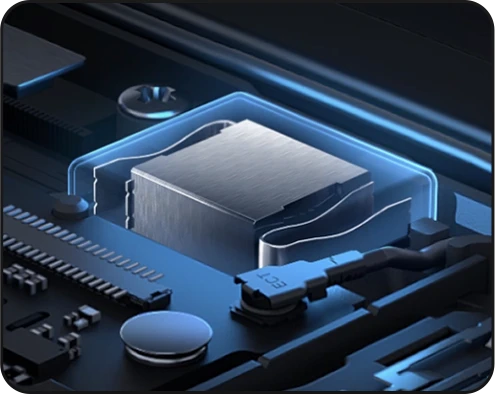 X axis linear motor

Bluetooth 5.3

Infrared remote control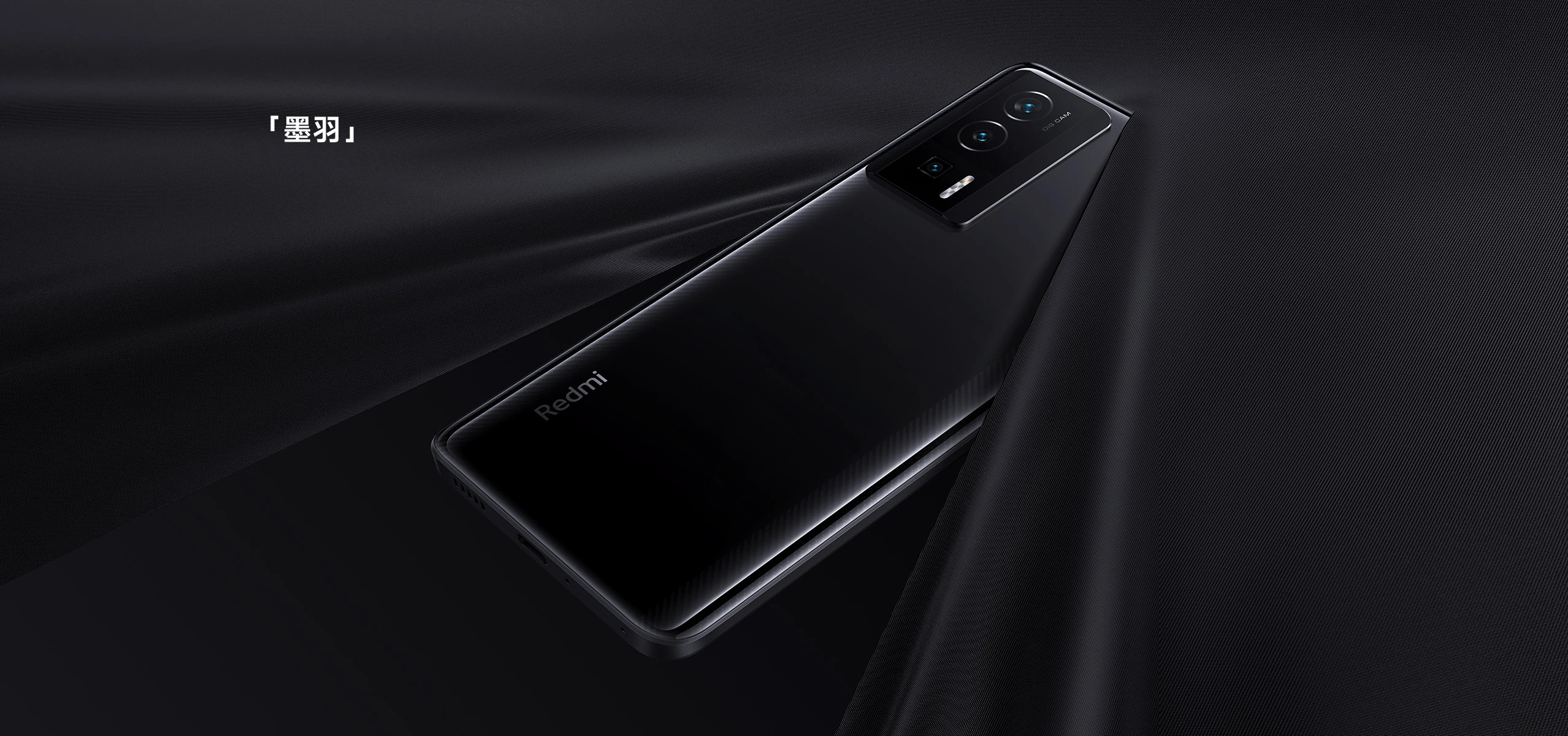 Redmi's first all-vegan leather body
Pro-level luxury feel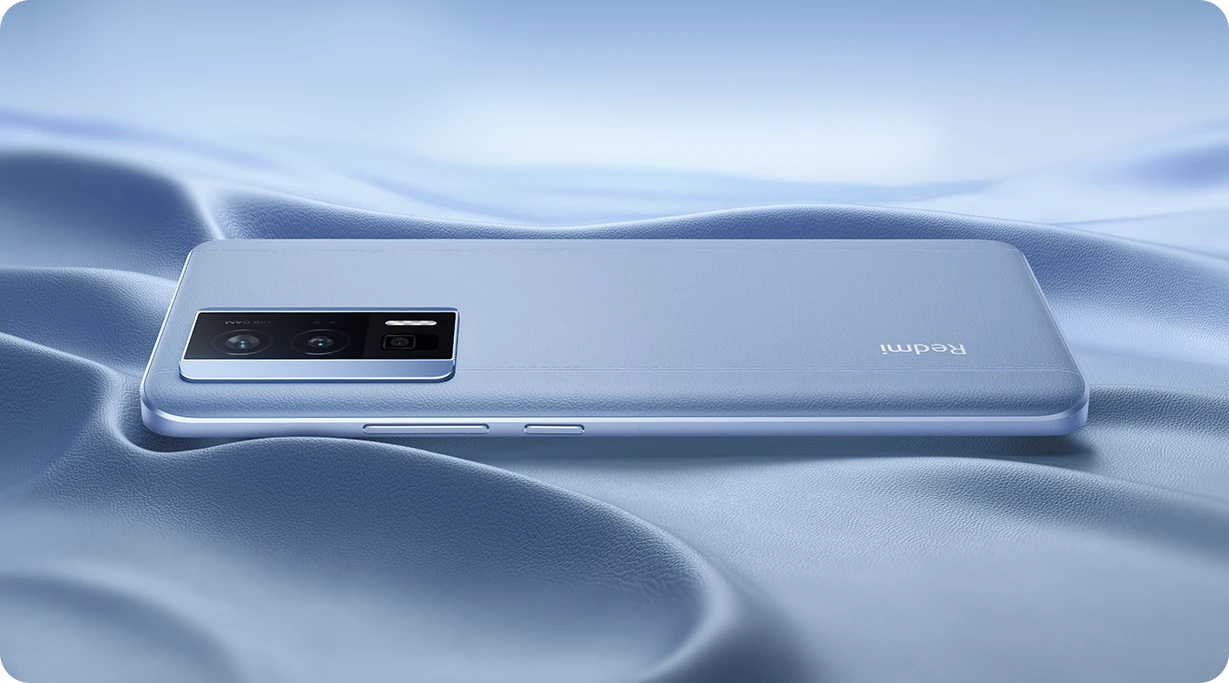 "Su skin clear blue"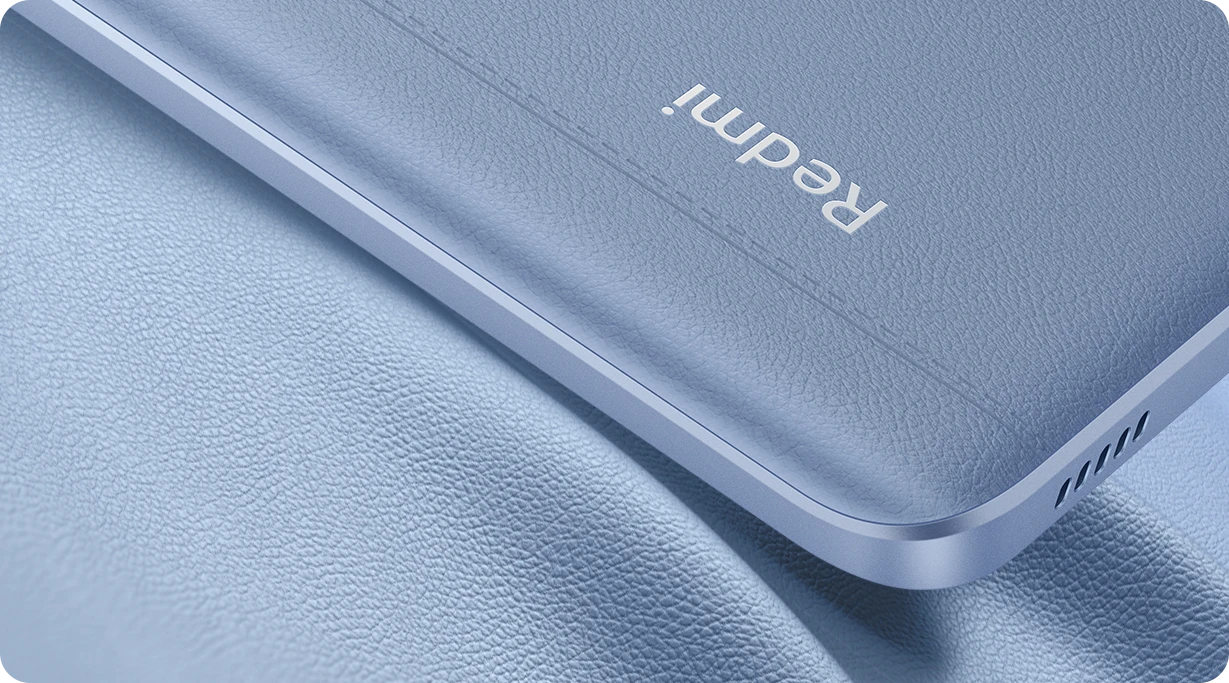 Stitch embossing
Simulate the interior of a sports car, where
art and speed coexist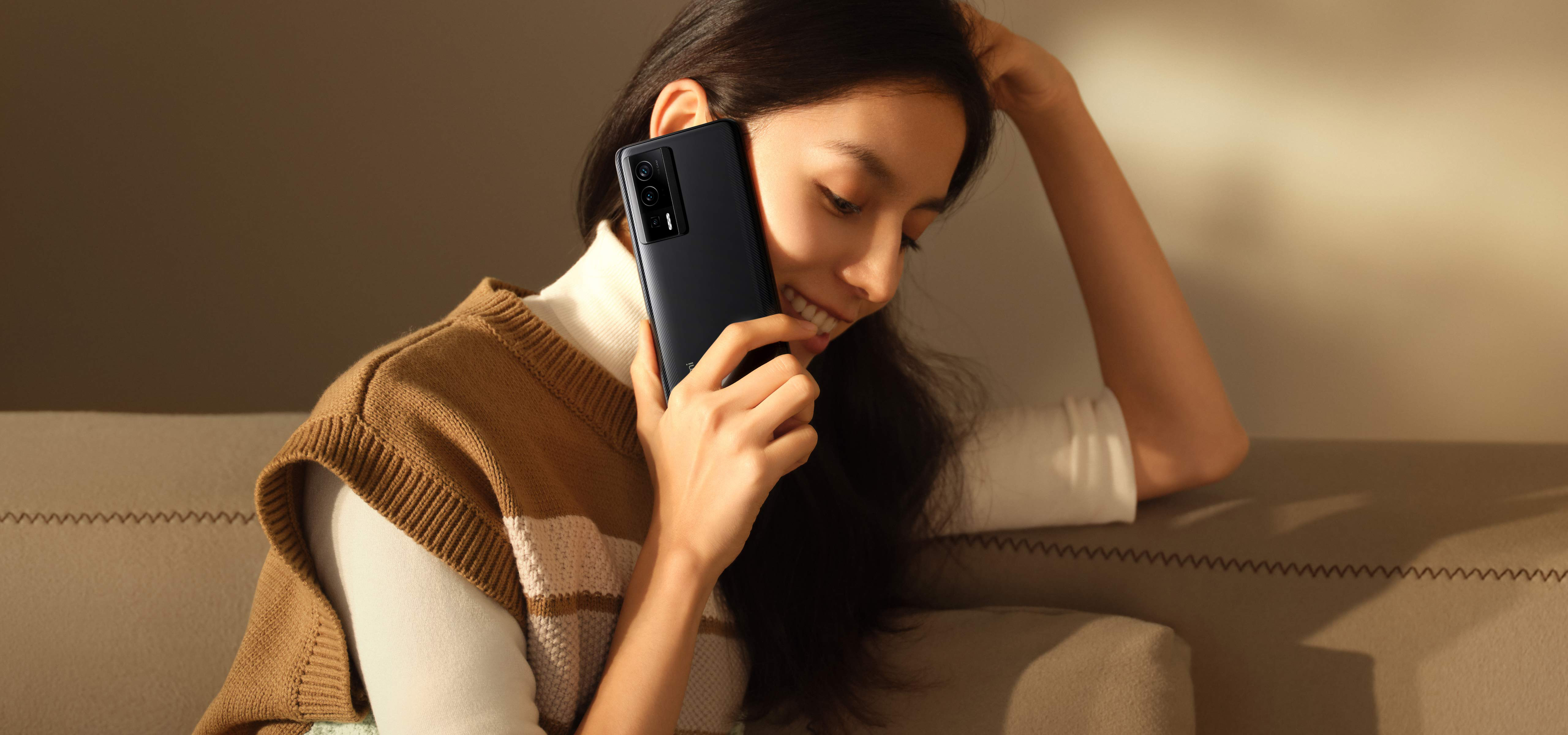 More exquisite experience
in the new MIUI 14
Project Razor

360° optimization and streamlining from the bottom layer of the system to the application
photon engine
Newly upgraded system architecture
system & applications are smoother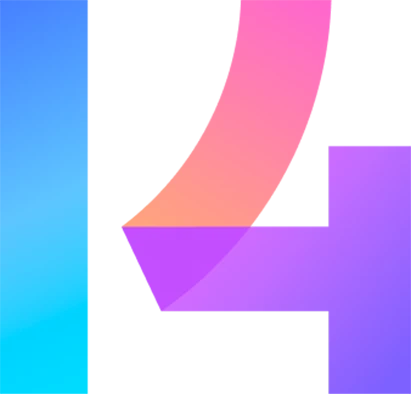 Special Reminder
* Unless otherwise specified, the product site is the data of Xiaomi laboratory, involving technical parameters and data provided by the supplier. The data of the whole site may vary slightly due to the different versions of the test software according to the actual situation.
* The structural pictures displayed on the whole site are all functional schematic diagrams, not the absolute actual structure, and the actual object shall prevail.

2K high-gloss screen
1st generation Snapdragon 8+ mobile platform
self-developed "Rage Engine" + LPDDR5 + UFS 3.1
5000mm² VC liquid cooling
64 million pixel ultra-clear camera + Xiaomi image brain 2.0
OIS optical image stabilization
5500mAh super power
67W flash charge+ 30W wireless second charging
fingerprint unlocking under the screen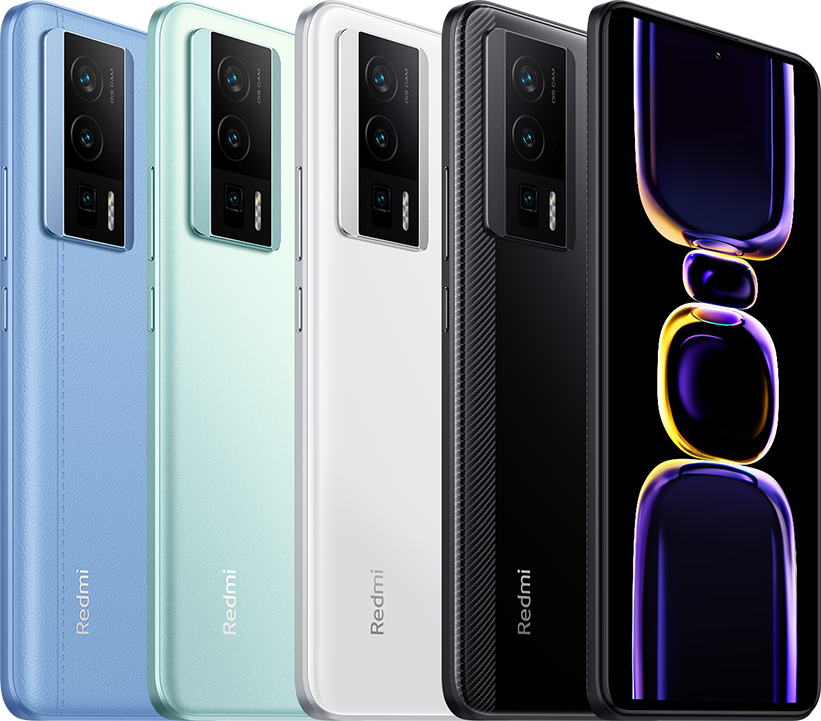 Supi Qinglan | Youmang | Qingxue | Moyu
Appearance and size
Length: 162.78mm
Width: 75.44mm
Thickness: 8.59mm*
Weight: 204g*
* The K60 plain blue version has a thickness of 8.79mm and a weight of 199g.
* The above data is the test data of Xiaomi laboratory. According to different measurement methods in the industry, the actual results may be slightly different.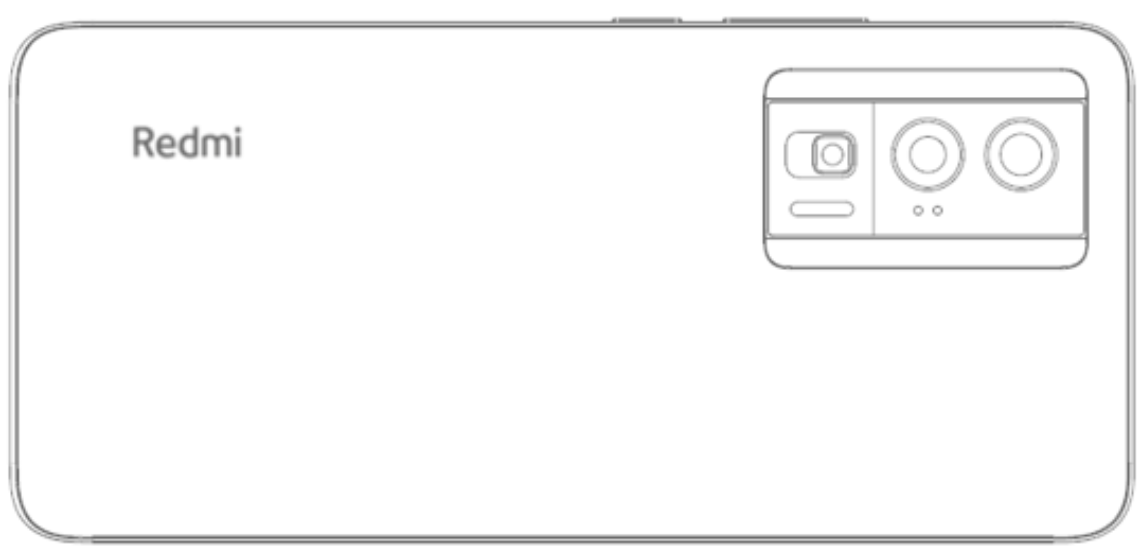 mobile platform
The first-generation Snapdragon 8+
process: TSMC 4nm
CPU: Octa-core processor with a maximum frequency of 3.0GHz
GPU: Adreno GPU Graphics processor
AI: Seventh-generation AI engine
Memory Capacity
16GB + 512GB Maximum optional
memory: 8GB / 12GB / 16GB
Storage: 128GB / 256GB / 512GB
LPDDR5 high-speed memory (6400Mbps)
UFS 3.1 high-speed storage
* The actual available capacity will be reduced and varied due to many factors: due to the operation of the operating system occupying part of the memory (RAM), the actual available space is less than the marked memory capacity; due to the installation of the operating system and pre-installed programs occupying part of the storage (ROM) ), the
actual available storage space is less than the identified storage capacity.
screen display
2K high-gloss screen
size: 6.67 inches
Resolution: 3200*1440
Contrast ratio: 5,000,000:1
Peak brightness: 1400nit
Display frame rate: Up to 120Hz
Touch sampling rate: Up to 480Hz

1920Hz High-frequency PWM dimming|12bit color depth|DCI-P3 color Field|Primary color screen|True color display|Sunshine screen|Classic eye protection/paper eye protection|
360° photosensitive|Automatic brightness 2.0|AI master image quality engine|HDR10+|Dolby Vision|Fingerprint under the screen|Dark light unlocking|Heart rate detection
video system
Rear 64-megapixel ultra-clear three-camera
64-megapixel ultra-clear main camera: OIS optical image stabilization|Support 4in1 1.4μm fusion pixels|6P lens|f/1.79 aperture
8MP ultra-wide-angle lens: 120° FOV 2MP
macro Lens
Xiaomi Imaging Brain 2.0
EIS Electronic Image Stabilization|Full Link P3|Everything Tracking|Film Camera|Film Frame|Moe Shooting 3.0|Real-time Text Extraction|Document Mode 4.0|
Movie Mode|Movie Filter|Voice-activated Camera|Exposure Feedback|Timed Continuous Shooting| Magic clone|Voice subtitles|Livephoto|
VLOG|AI watermark|AI camera|ID card photocopying mode
8K video capture: 24fps
4K video capture: 30/60fps
1080p video capture: 30/60fps
1080p slow motion video capture: 120fps/240fps/960fps
720p video capture: 30fps
720p slow motion video capture: 120fps/240fps/480fps/960fps/1920fps
Front 16-megapixel high-definition portrait camera

screen fill light|Volume key countdown camera|Super night scene|Ultra-wide panorama|Voice-activated camera|Scheduled continuous shooting|Front and rear double view|Time-lapse photography|Voice subtitles|
Livephoto|VLOG| AI watermark|Portrait beauty|Face recognition|Video beauty|Kaleidoscope|Video label

1080p video recording: 30/60fps
720p video recording: 30fps
720p slow motion video recording: 120fps
battery life
5500mAh (typ)
built-in lithium-ion polymer battery, non-removable
Xiaomi surging P1 charging chip
67W wired fast charging
mobile phone supports QC3+ / PD2.0 / PD3.0 fast charging protocol
USB Type-C double-sided charging interface
Standard 67W charger, Compatible with PD charging protocol
30W wireless second charging
network band
Dual SIM 5G | All Netcom 8.0
supports dual Nano-SIM card slots, regardless of operators. 5G network ①Supports
China Mobile/Unicom/Telecom/Radio and Television ②5G/4G/3G/2G ③Supports
dual SIM dual communication, dual SIM HD Voice④
Note ①: Whether 5G is supported depends on the network of the local operator; when using two telecom cards, the non-network card needs to activate the HD voice service. If it is not activated or the local network does not support the HD voice service, it cannot be used;
Note ②: Radio and television does not support it 2G and 3G networks; radio and television does not support MMS services;
note ③: does not support TD-SCDMA standard (mobile 3G); does not support CDMA 2000 EVDO standard (telecom 3G);
note ④: dual-card dual-pass only supports 5G+ in SA mode Part of the frequency band combination of 5G supports HD voice services of China Mobile/Unicom/Telecom/Radio and Television. The actual usage depends on the operator's local network and business deployment.
Support frequency band
5G: n1/n3/n5/n8/n28a/n38/n41/n77/n78
Note: The actual network and frequency band usage depends on the deployment of local operators; n28A (Tx: 703-733MHz, Rx: 758-788MHz).
4G: FDD-LTE: B1/B3/B4/B5/B8/B18/B19/B26
TDD-LTE: B34/B38/B39/B40/B41/B42
Note: LTE B41(2496-2690 194MHz);
3G: WCDMA: B1/B4/B5/B6/B8/B19
2G: GSM: B3/B5/B8 ; CDMA 1X : BC0
Support 4x4 MIMO Antenna Technology "HPUE" HORxD
Data Connections
WLAN protocol: Wi-Fi 6 enhanced version, Wi-Fi 5, Wi-Fi 4 and 802.11a/b/g
WLAN frequency: 2.4G Wi-Fi | 5G Wi-Fi
supports 2x2 MIMO, 8x8 Sounding for MU-MIMO, Wi-Fi Direct, Miracast, 2.4G, 5G dual concurrent
Bluetooth Bluetooth 5.3
support: AAC / LDAC / LHDC 5.0
Navigation and positioning
Beidou: B1i+B1c|GPS: L1|Galileo: E1
GLONASS: G1|QZSS: L1|A-GPS|
Data network positioning|Wi-Fi network positioning|sensor assisted positioning
video audio
Stereo dual speakers

MP3, FLAC, APE, AAC, OGG, WAV, AMR, AWB
Hi-Res Audio certification|Hi-Res Wireless certification|Dolby Atmos

MP4, MKV, WEBM, 3GP playback
Support HDR10/10+ video
sensor
Optical distance sensor|360° front and rear dual light sensors|Acceleration sensor|Environmental color temperature sensor|Electronic compass|Gyroscope|Infrared remote control
NFC function
After enabling NFC-related services in the wallet app, double-click the power button to use functions such as transportation cards, Mi Pay, door cards, and car keys.

Mi Pay: Support online App payment, online Swipe card, QR code payment, UnionPay label touch payment. QR code payment supports UnionPay standard QR code
main scanning and scanned payment, Alipay, WeChat and other standard payment QR code main scanning payment.

Door card: physical door card, smart door lock, community door card, custom blank card. (Only the door card with a frequency band of 13.56MHz can be simulated. Bank cards with door card functions and door cards
with functions such as stored value consumption and bus consumption, even if the simulation is successful, these cards do not have bank, bus, etc. functions)

Car keys : Support mobile phone NFC to unlock, start the engine and other functions.

The number of supported cities, city names, banks, number of cards, car key cooperation models, etc. are subject to the actual situation.
For further information, please refer to (https://www.mipay.com)
packing list
Mobile phone host|67W charger|Data cable|Mobile phone protective case|Factory film (covered on the screen)|Pin pin|Instruction manual (including three-package certificate)
* This list is only for the package of the whole machine. According to different sales packages, the accessories package provided outside the package of the machine is slightly different, and the user's choice at the time of purchase shall prevail.
Special note:

1. In terms of memory and capacity, the actual available capacity will be reduced and varied due to many factors: because the operating system occupies part of the memory (RAM), the actual available space is less than the marked memory capacity; due to the installation of the operating system and pre-installation The installed program occupies part of the storage (ROM), and the actual available storage space is less than the marked storage capacity.
2. The screen diagrams and product description display diagrams provided by this website are all reference schematic diagrams, and the actual situation is subject to the actual product.
3. Product pictures, models, data, functions, performance, specifications, user interface and other product information are for reference only. Redmi may improve the above content. For specific information, please refer to the actual product and product manual.
4. Unless otherwise specified, the product site is provided by our laboratory data, design technical parameters and suppliers. The actual data of the whole site may vary slightly due to different test software versions, specific test environments, and specific versions.
No customer reviews for the moment.
Questions
(0)
No customer questions for the moment.
Only registered user can ask a question.
Login