Xiaomi Mi Mix Fold 2 12GB+1TB Black
| | |
| --- | --- |
| Location: | Asia |
| Possibility to return: | No |
| Length of warranty | 12 months |
| Warranty Extension: | No |
| Dual Sim | Yes |
| 5G | Yes |
| Rom: | Global or Original (Chinese+English) - select below |
| Processing time for warranty service from | 6 weeks |
| Processing time for warranty repair to | 12 weeks |
Other variants / accessories
Available delivery options:
Keep track of the price drops on this item. Simply enter your email here and we will send you an email alert.
Invalid email
Watch it
You will get $ 10.39 in reward when purchase 1 of this product. The reward can be used to pay for your next orders, or converted into voucher code.
Frequently Asked Questions
Welcome to Bludiode.com
We are mobile electronics marketplace seller since 2014, we offer mostly smartphones, tablets and accessories. Our customers have right to return product locally (USA, UK, EU) and execute warranty up to 24 months. All products sold on our website are coming straight from the producers, are genuine and they are subject to the warranty. To learn more click "About us" in the website footer.
Check also these products available at local stock: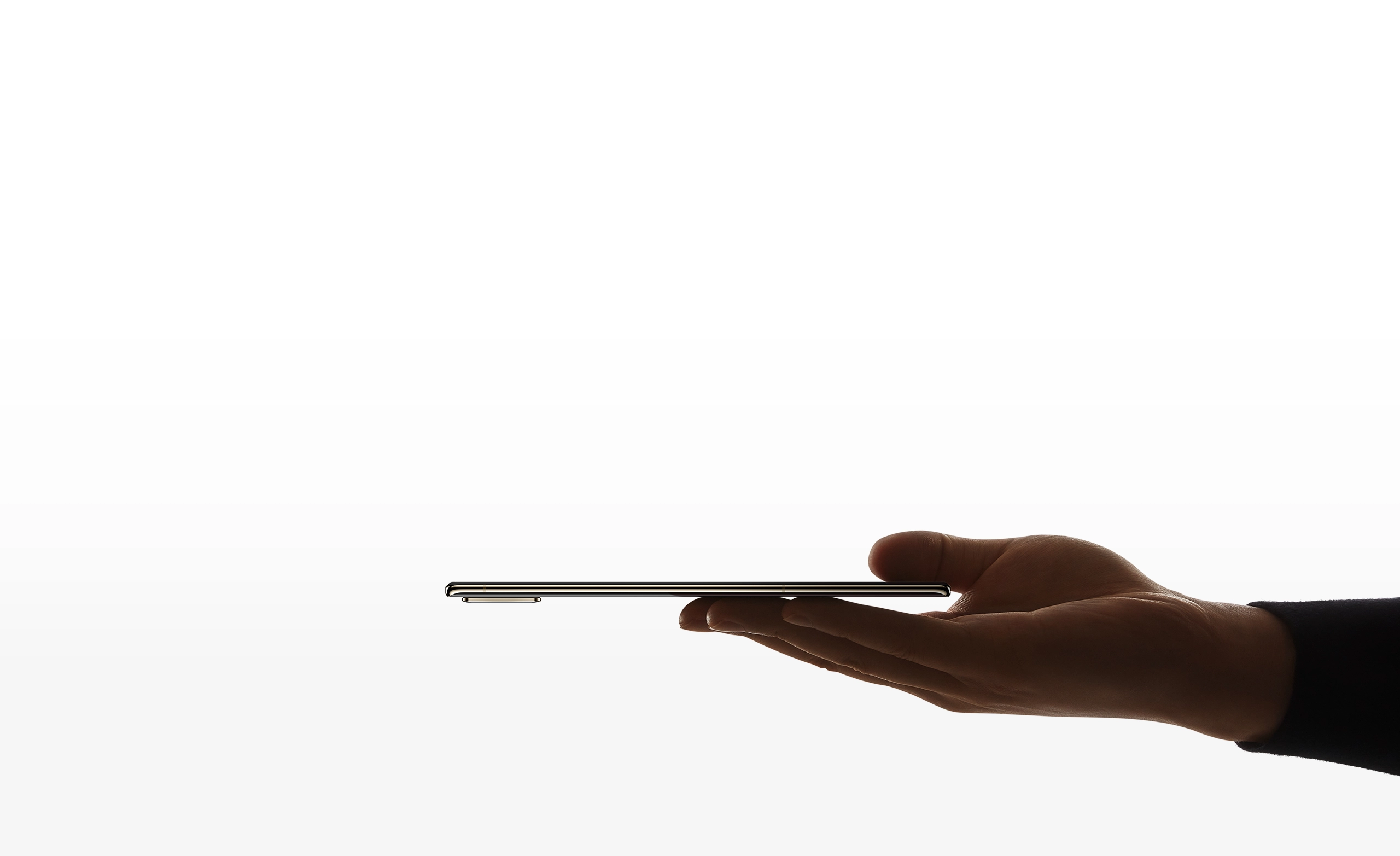 Create a "little gift" with innovative technology
Create a slim body design,
explore the practical direction of the folding screen,
solve the heavy pain points of the body, and
walk the last mile of the folding screen into the practical era.
For you who want to try a folding screen phone.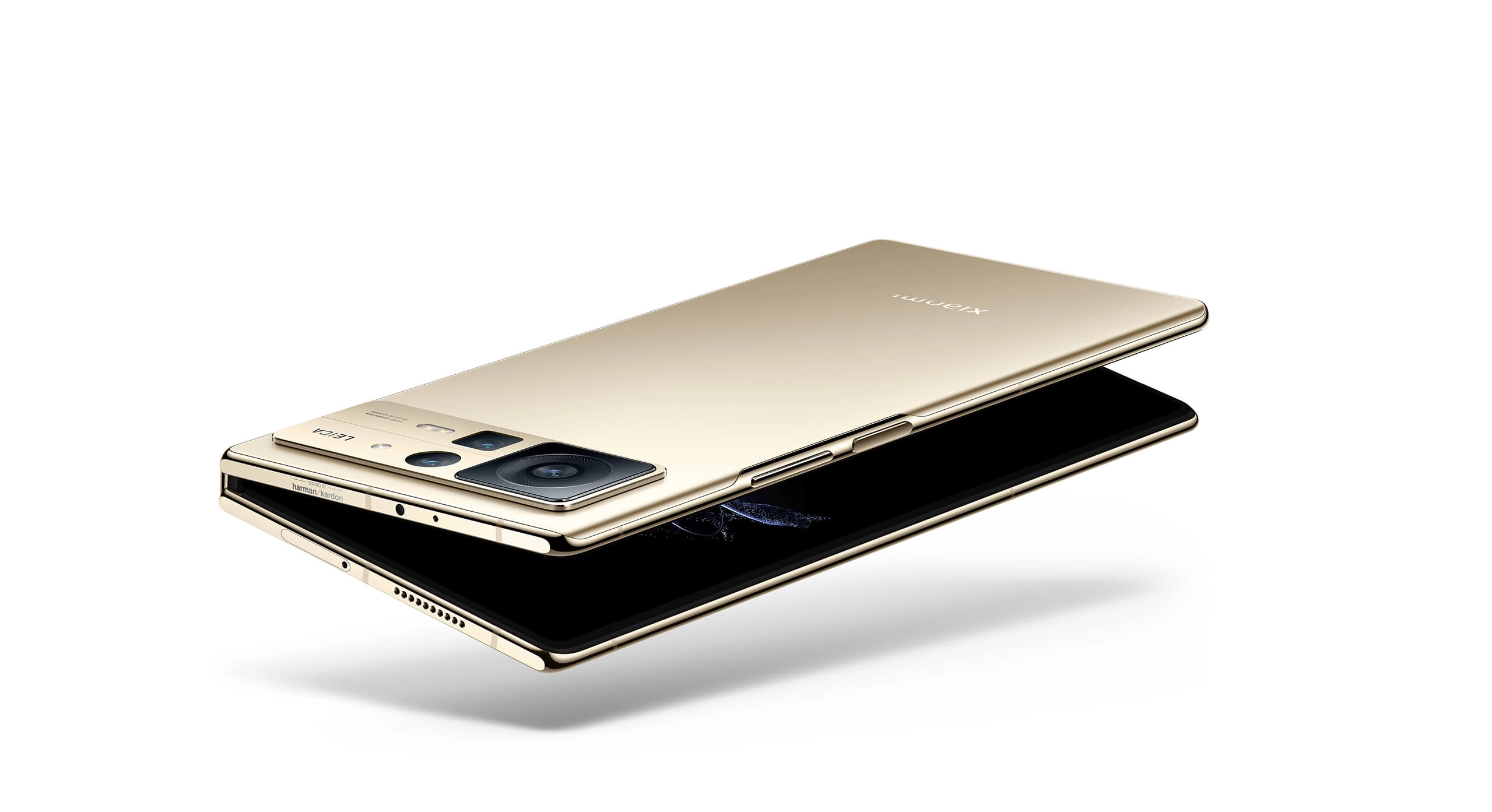 This time the thinness is beyond imagination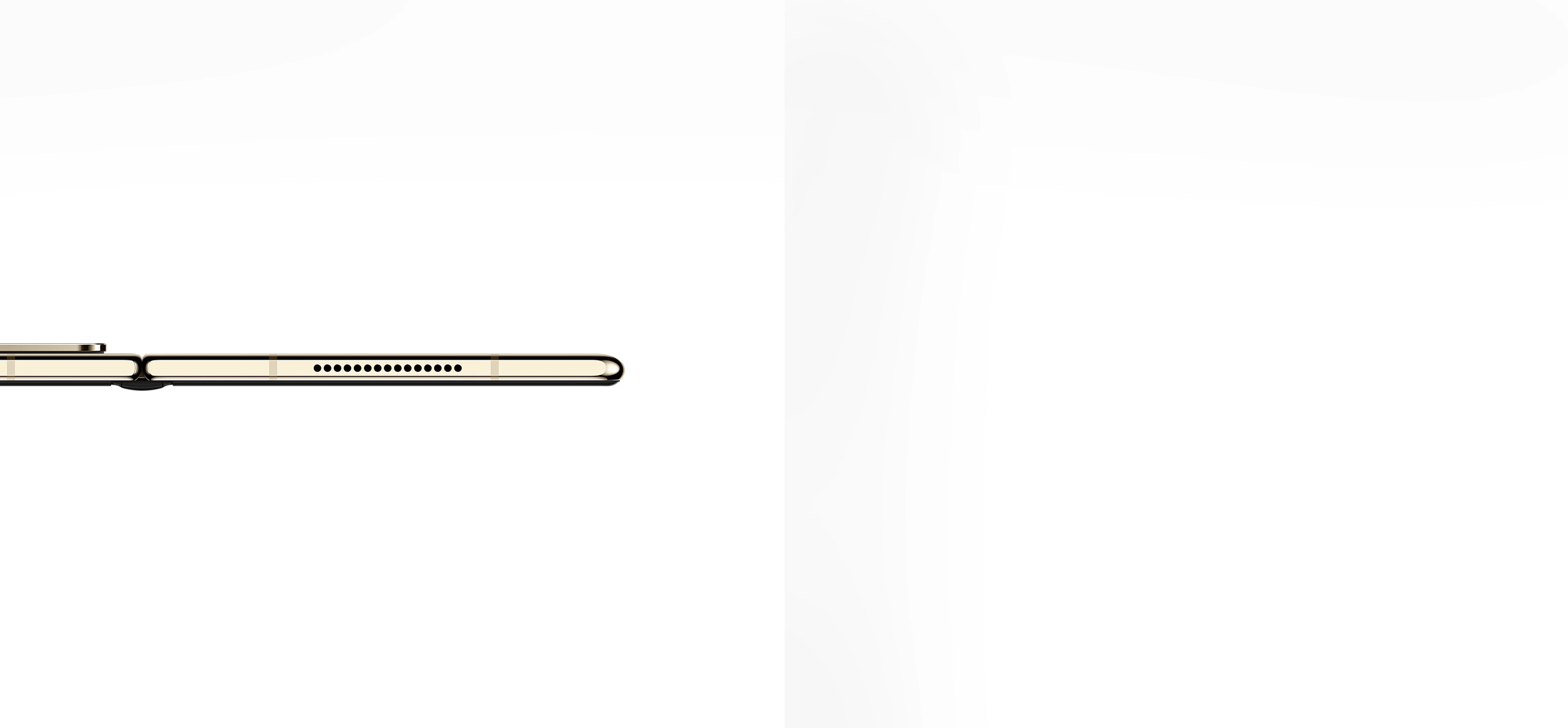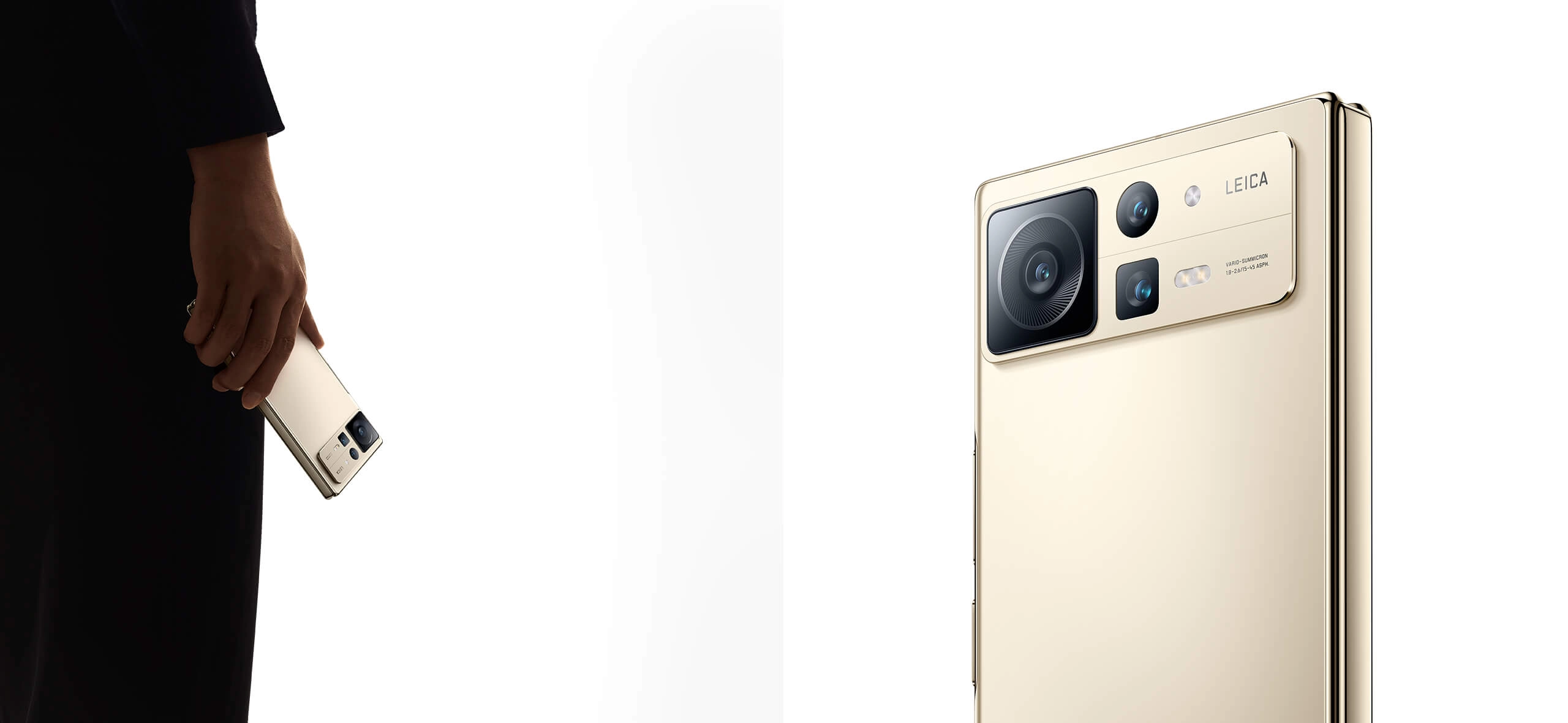 Closed 11.2mm
Put it in your pocket, you
can hardly feel that you are carrying a folding screen mobile phone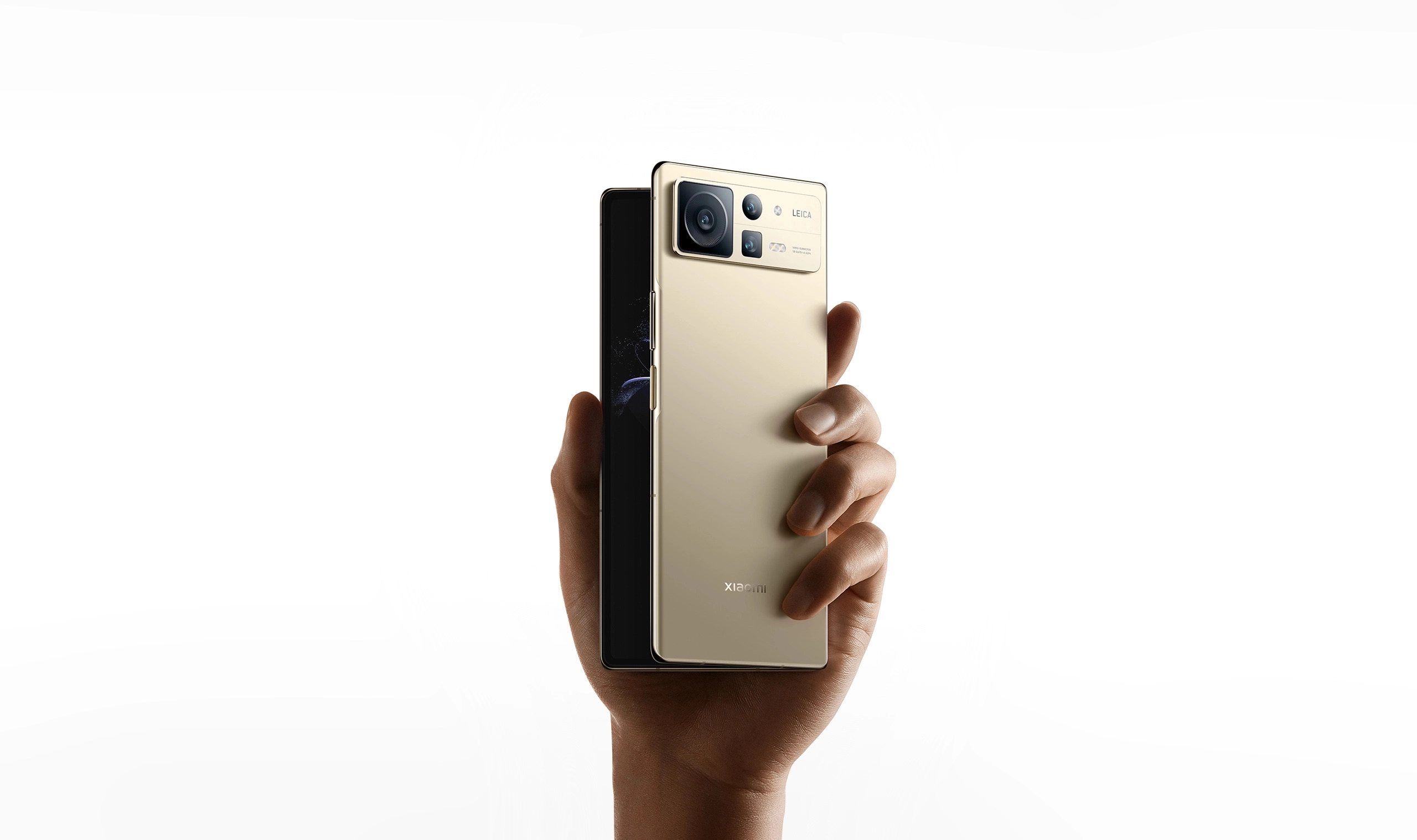 Take it easy this time
262g
Whether you hold it with one hand or put it in your pocket, it is easy and no burden.
Give your straight-screen mobile phone a vacation and
experience the thin and light experience of Xiaomi MIX Fold 2.
The whole machine is as light as
*Data sourced from Xiaomi Labs
The above stated weight does not include the weight of the screen protector.
Actual size and weight may vary depending on configuration, manufacturing process, and measurement methods.
The unfolded thickness measurement does not include the screen bezel, and the folded thickness does not include the camera deco thickness.
Delicate texture
and high-gloss look
Mirror metal texture, diamond-level cross-cutting craftsmanship,
finely crafted and repeatedly polished, like an art treasure, it is
luxurious in the hand.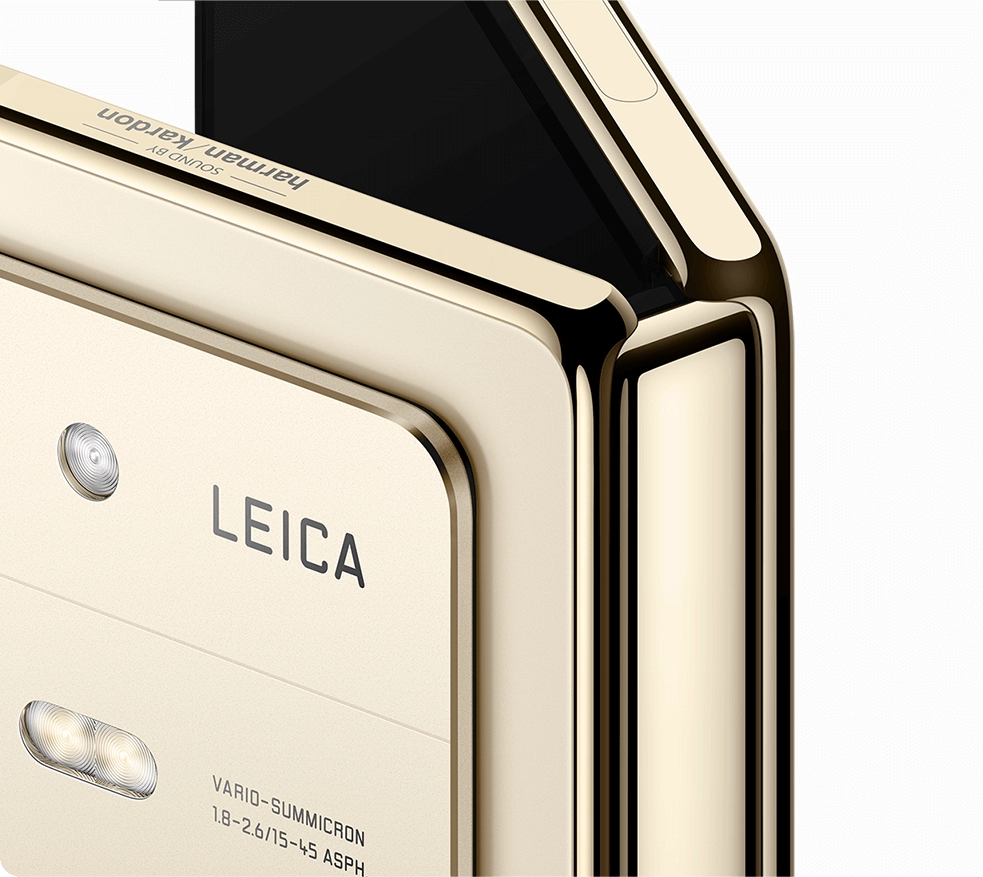 Moon Shadow Black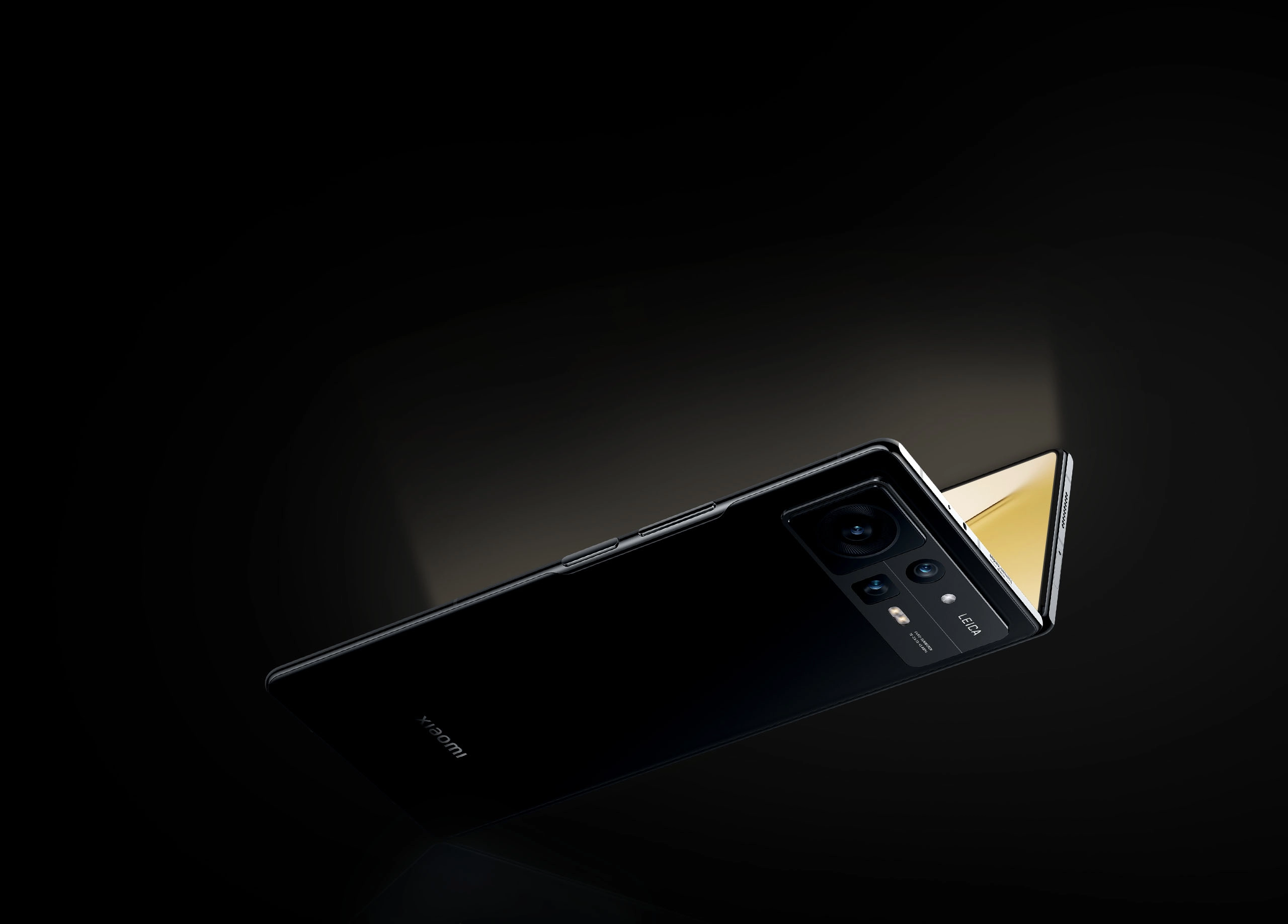 The light way, the big way
Every 0.1 millimeter of thinness comes from the continuous exploration of design, and
every 1 gram of lightness comes from the continuous innovation of technology,
so spare no effort to make it so thin and light,
Xiaomi MIX Fold 2 takes you into the future of folding screens.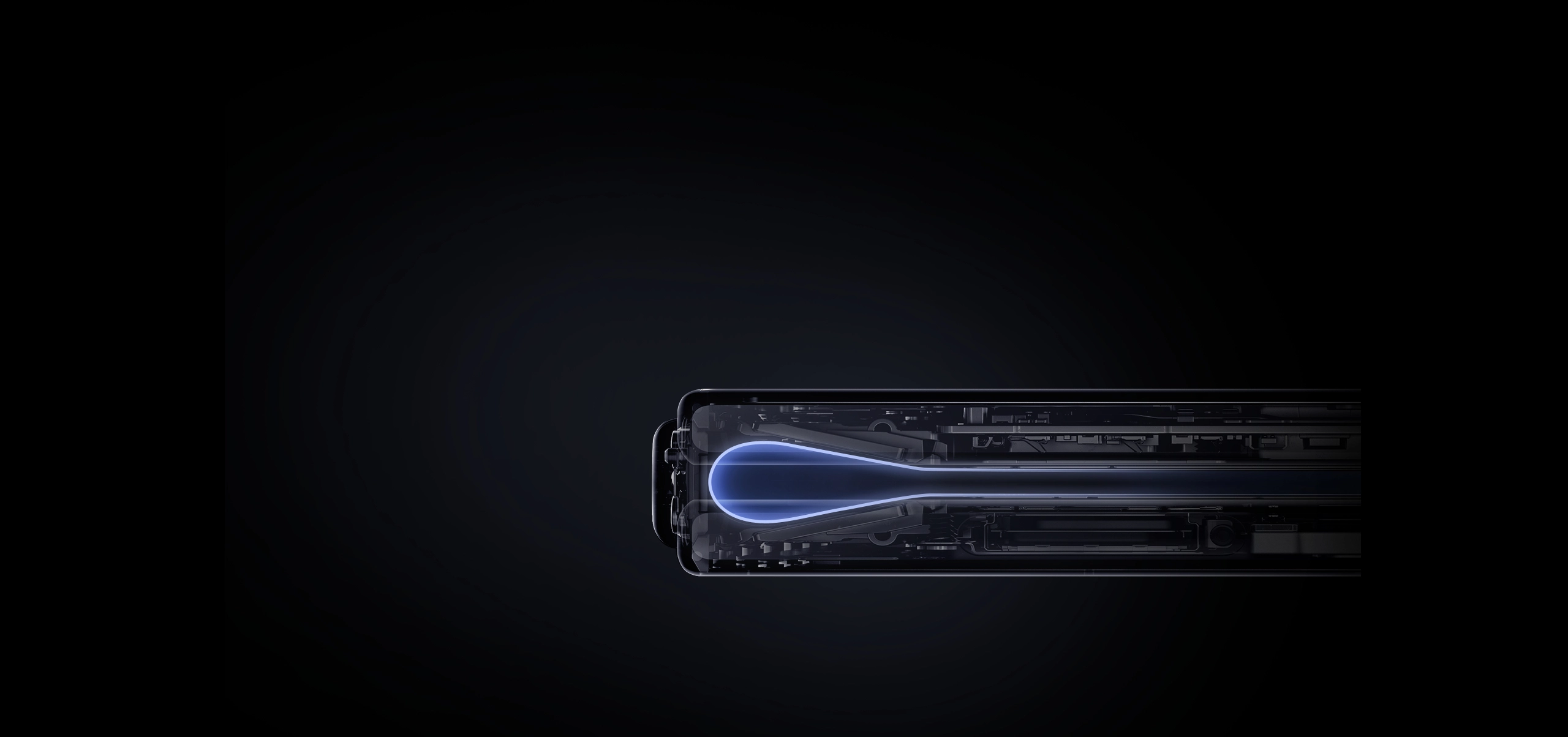 The radius of the micro-droplet is 2.1mm, the thickness of the shaft is only 3.0mm,
a 25% reduction, and the overall weight of the shaft is reduced by 35%.
*Xiaomi self-developed micro-droplet shaped shaft, especially the left and right folding mobile phone shaft with smaller water droplet diameter.
Xiaomi's self-developed
micro water droplet shape rotating shaft
Unusual
skills are hidden in the slightest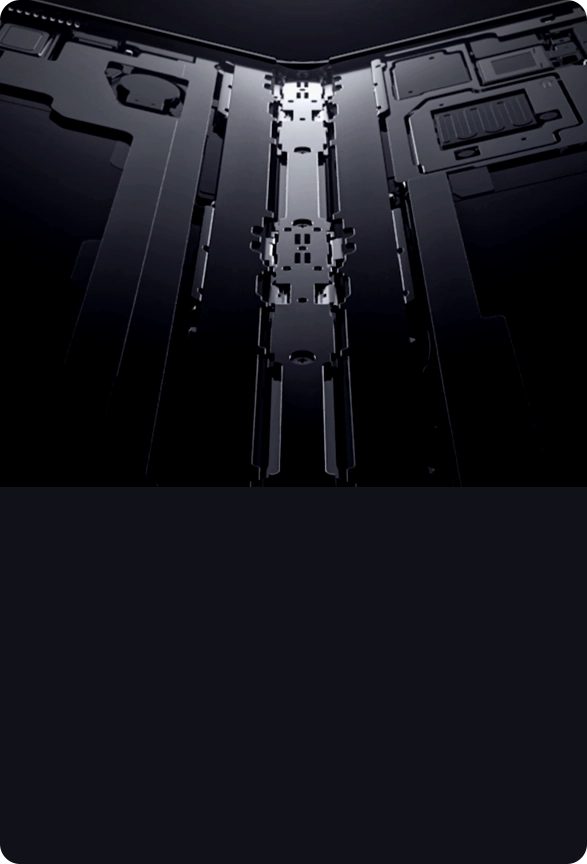 Carbon Fiber
Double Wing Float
The tensile strength is 7 times that of steel, and the
weight is only 1/5 of steel.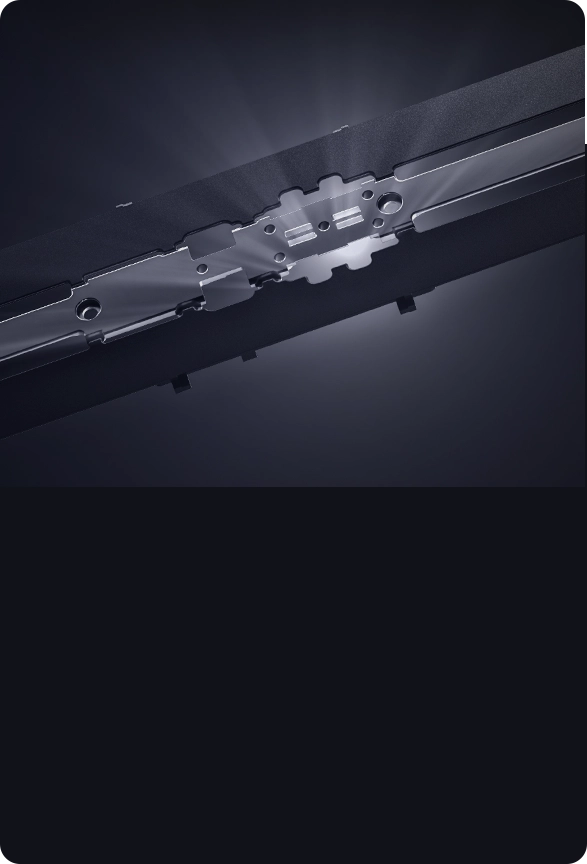 Integrated
precision process
For the first time, the number of parts of the rotating shaft is reduced to 87,
zero welding, and the weight is greatly reduced.
Customized miniaturized
hinge mechanism
The super-strong and super-wear-resistant MIM alloy creates a miniaturized
rotating mechanism to provide strength guarantee for the fuselage.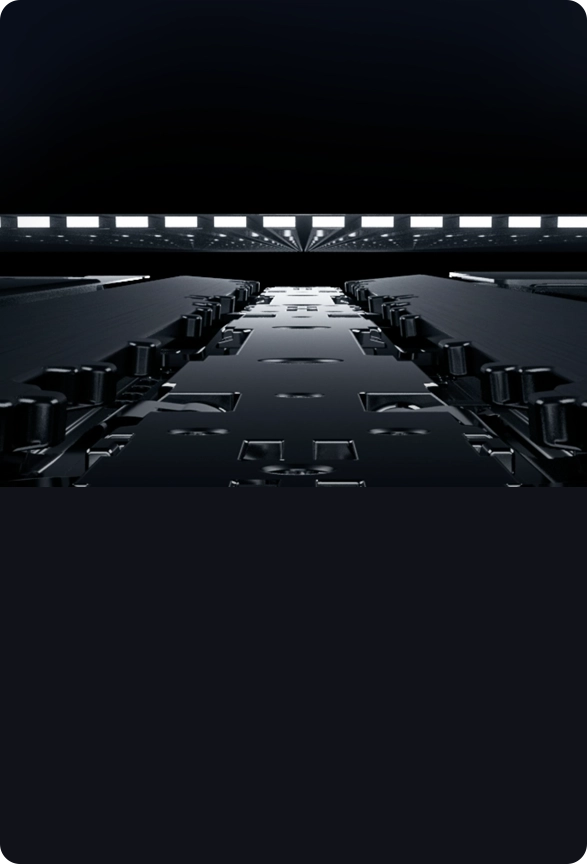 Eco² OLED
ultra-thin flexible screen
A new design that removes the polarizer, the
light transmittance is increased by 33%.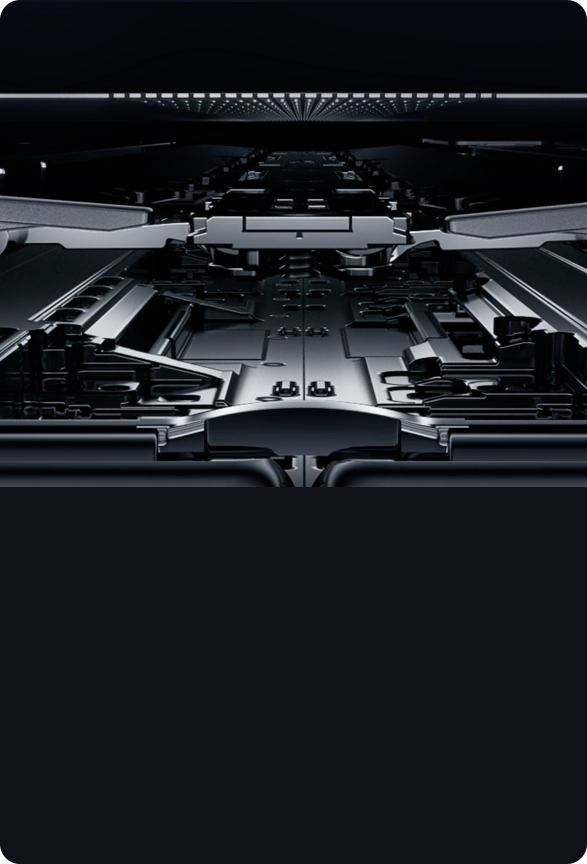 Built-
in middle frame design
The hinge module is embedded in the middle frame of the mobile phone, and the
stacking thickness is reduced by 10%.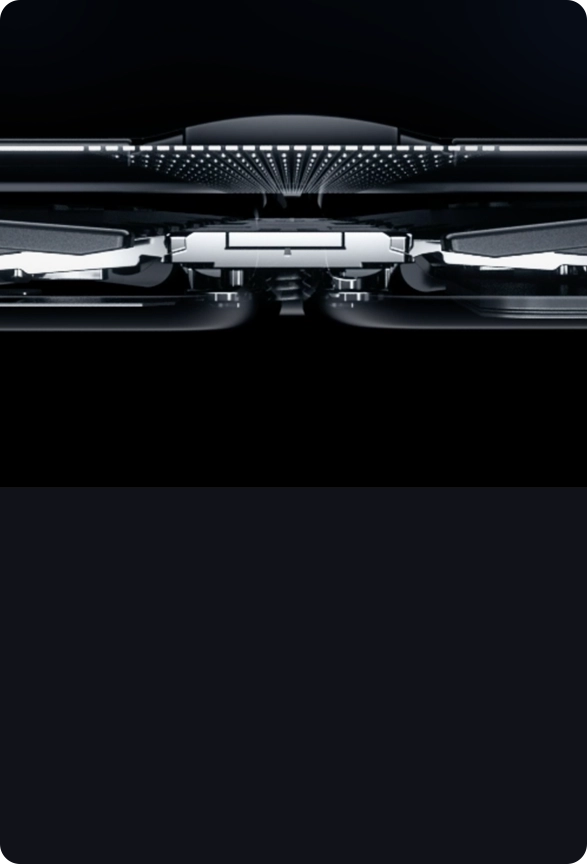 High-density spatialized three-
dimensional stacking method
The breakthrough uses the stacking of the hinge area, the
space utilization rate is increased by 20%, and the thickness of the hinge is greatly reduced.
*Data sourced from Xiaomi Lab, please refer to the actual situation. The thickness is reduced by 25% and the weight is reduced by 35% compared to the average thickness and weight of the commercially available water droplet shaft.
The stacking thickness is reduced compared to the middle frame of the non-recessed folding screen mobile phone. Improved space utilization compared to non-stereo stacked folding screen phones.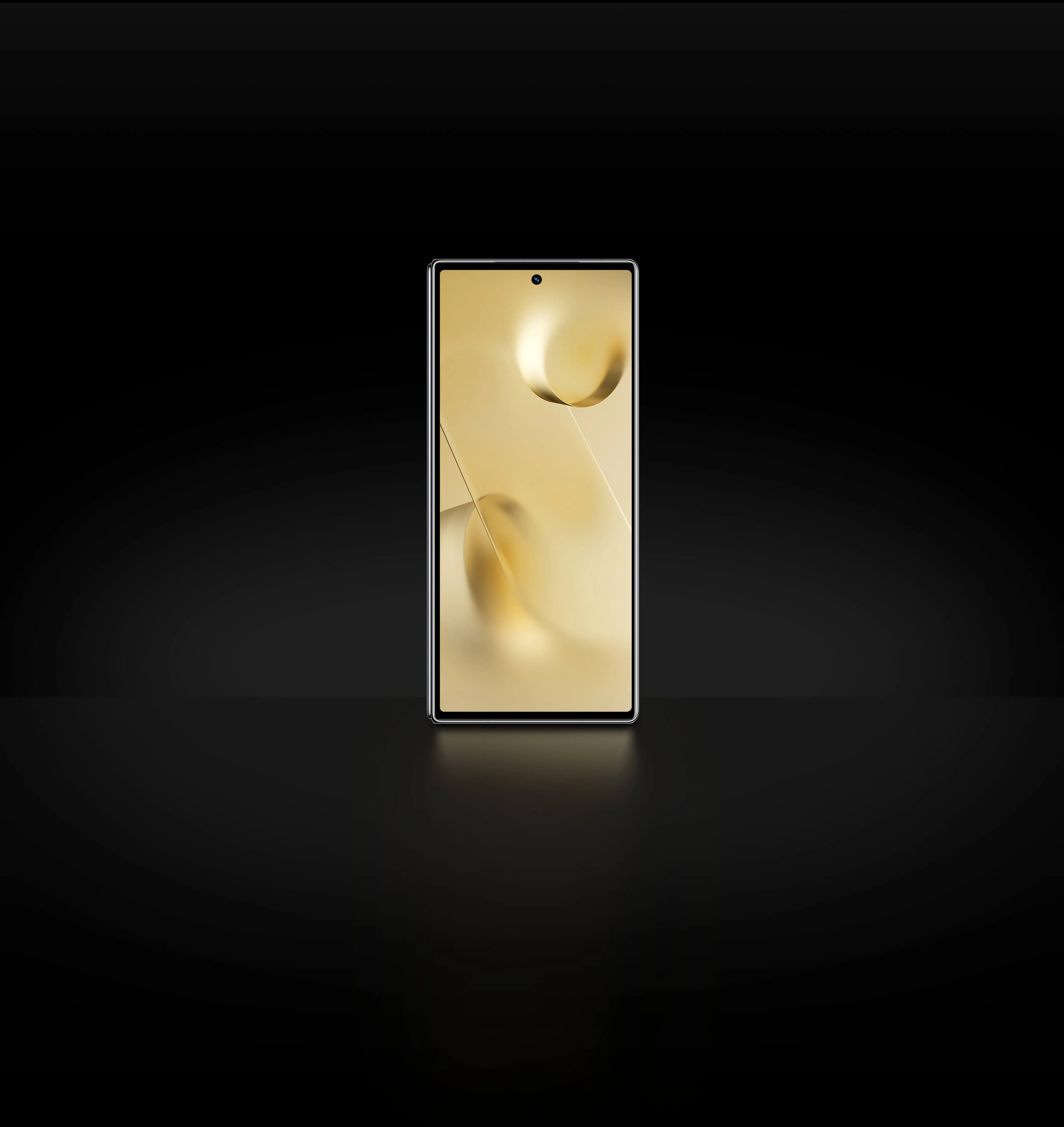 Both internal and external screens are flagship screens.

FHD+ 2520x1080
E5 Luminescent material
120Hz high refresh rate
1000nit full screen brightness
P3 sturdy Wide color gamut
Corning Gorilla Victus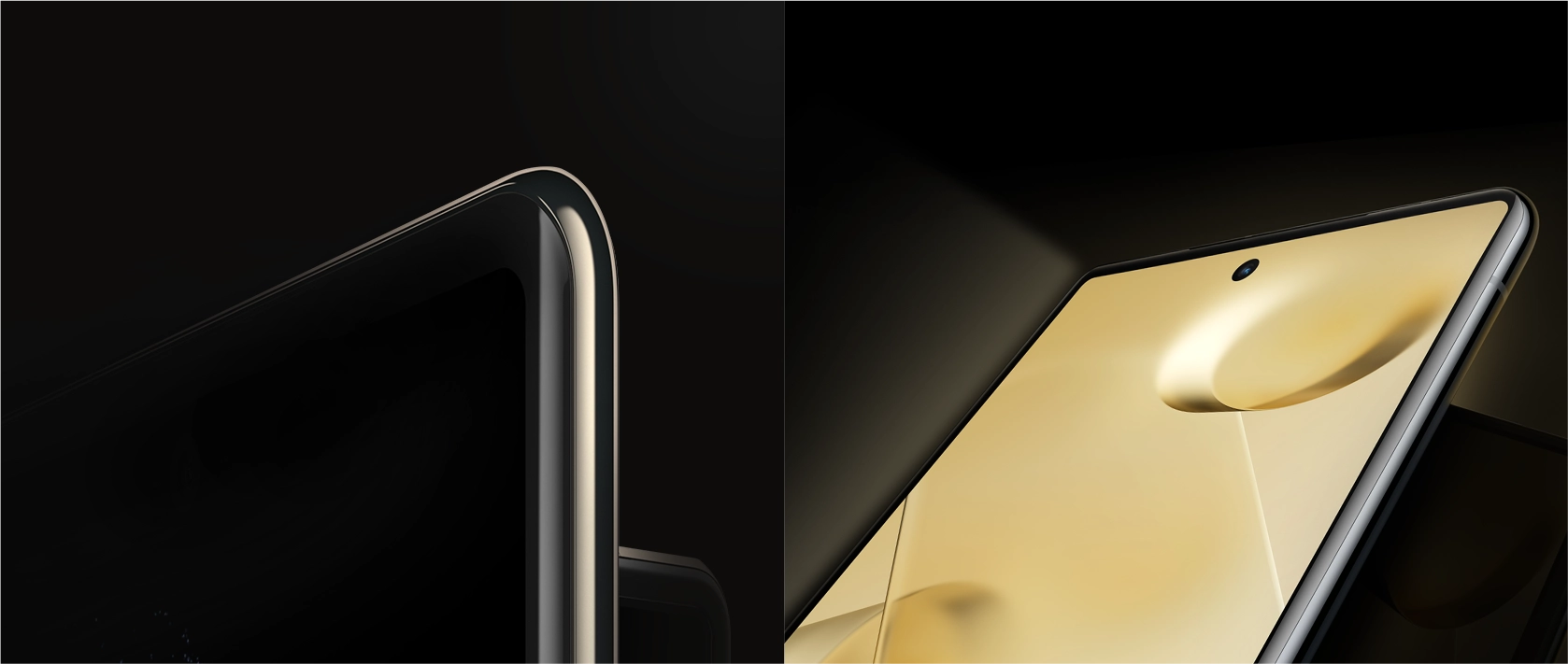 Aesthetic design, excellent grip
Primary color display
Restore color, restore reality
8.02-inch stunning large screen

resolution ultra-clear vision
Unfold Xiaomi MIX Fold 2, open the shocking horizon, and immerse yourself in the wonderfulness of this side
2K+ 2160x1914
1000nit full screen brightness
Ultra low reflection AR film < 2% ultra-low reflectivity
LTPO 2.0 1-120Hz adaptive high brush
Pol-less 25% lower power consumption
P3 Wide color gamut
*Data from Xiaomi Labs.
The power consumption reduction data is compared to an OLED screen with a polarizer at the same brightness.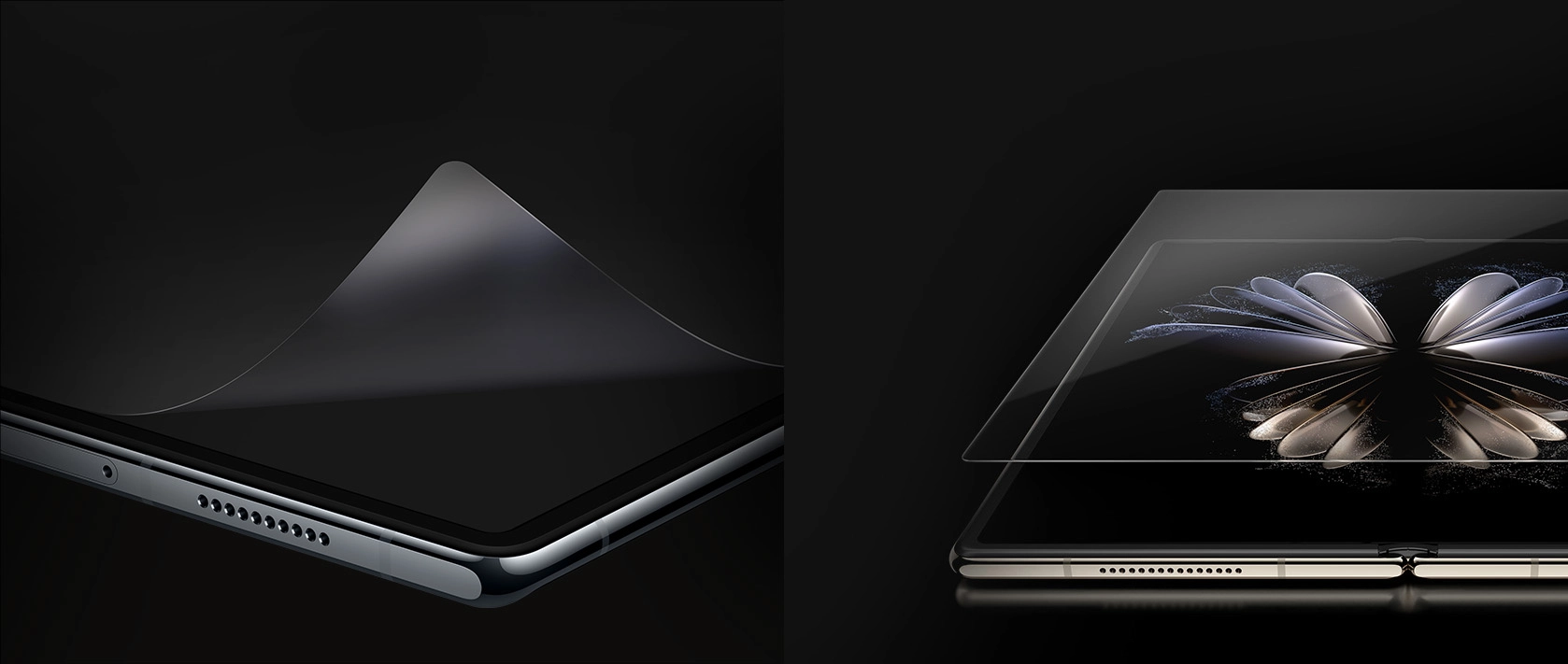 Ultra low reflection AR film
reduce reflectivity
Flatten the field of view, endure all kinds of favors
SCHOTT UTG glass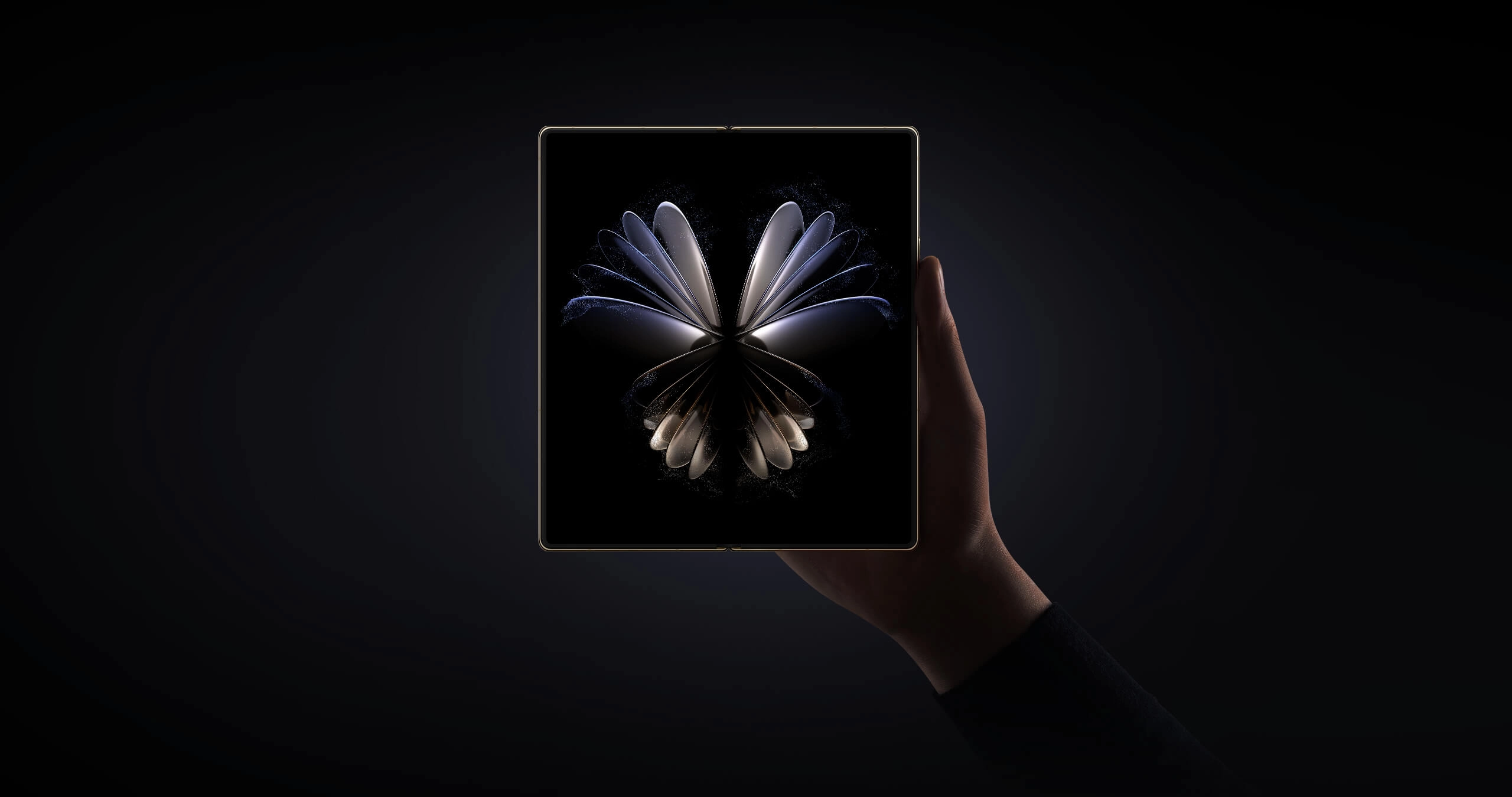 Both left and right hands

are easy to grasp
Balanced weight
balance large screen grip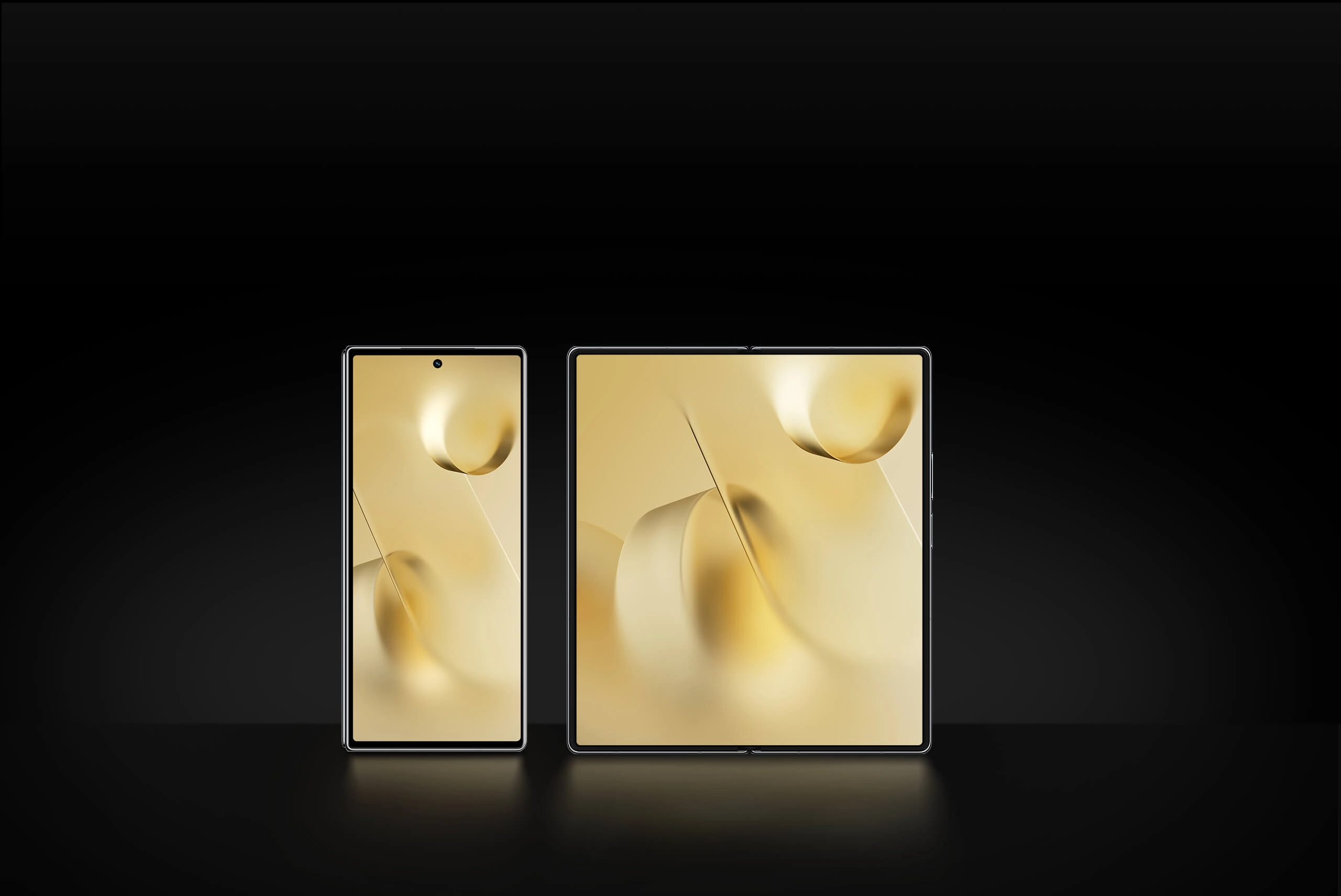 The two flagship screens are the
same inside and outside
consistent inside and out
120Hz high-refresh
1000nit full-screen brightness
professional primary color screen front and rear dual light-sensing
Dolby Vision
* In primary color mode, a consistent internal and external experience can be achieved;
* "Internal and external consistency" means that most functions of the internal and external screens are the same
Stereo dual speakers
and the screen are powerfully combined to provide entertainment in your pocket
Support Dolby Atmos, bring lifelike and delicate listening enjoyment,
balanced stereo design and excellent audio resolution, bring shocking listening experience
Hi-Res Audio/Hi-Res Audio Wireless certification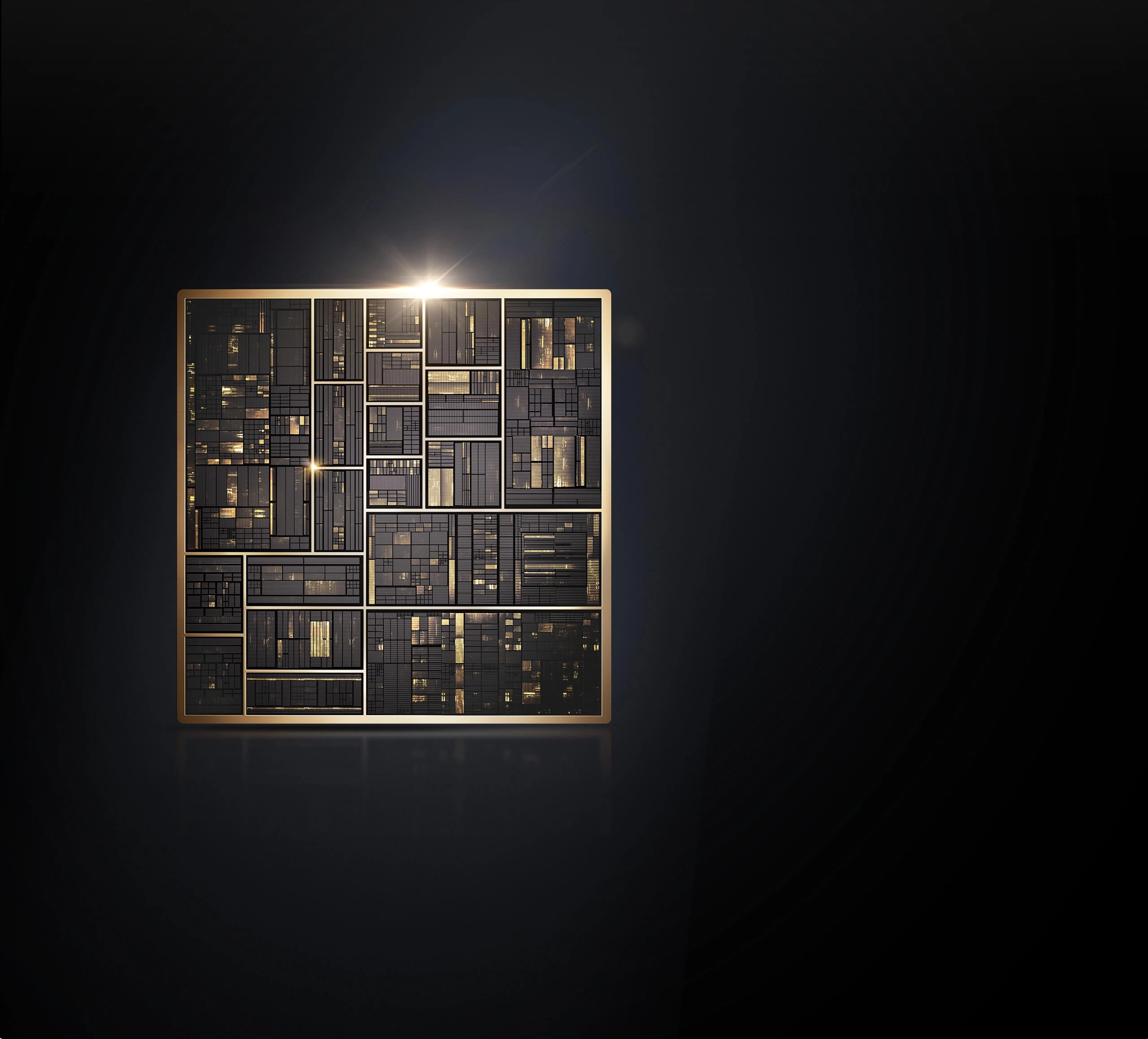 Powerful and outstanding
performance experience
Snapdragon 8+ flagship processor
The new 4nm process brings a new experience that subverts the past,
"a big jump in energy efficiency" and "significant reduction in power consumption", which can be easily dealt with for daily use and heavy experience.
4nm Brand new process
CPU performance +10%
power consumption -33%
Shocking processing speed
15% The overall power consumption of the platform is reduced
GPU performance +10%
power consumption -30%
Extraordinary rendering capabilities
*The test data comes from the official data of Xiaomi Lab and Qualcomm, and the test comparison object is Snapdragon 8
Efficient heat dissipation
allows performance to show its full potential
Using high-quality VC with a total area of ​​2520mm², the thermal conductivity is improved by 50%.
The new generation of 3715mm² large-area boron nitride white graphene has a 33% increase in thermal conductivity.
The dual-engine heat dissipation greatly improves the heat dissipation performance of the whole machine, rejecting "heat burden".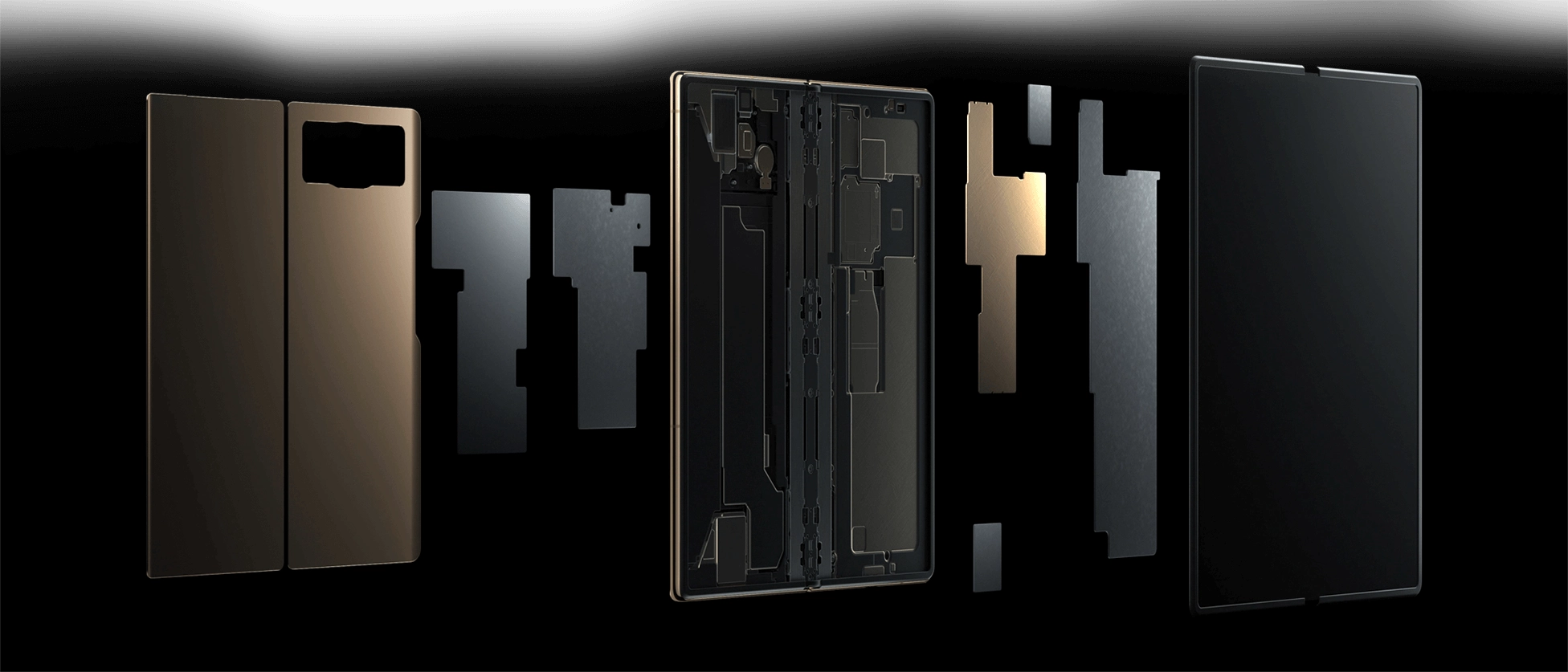 *Data from Xiaomi Labs.
Comparison of thermal conductivity and ordinary quality VC/first-generation boron nitride white graphene

*The data comes from Xiaomi Lab. The DOU of the internal screen alone is 1.03 days and the external screen is 1.21 days
. The comprehensive DOU is calculated according to the ratio of internal and external screens to 3:7.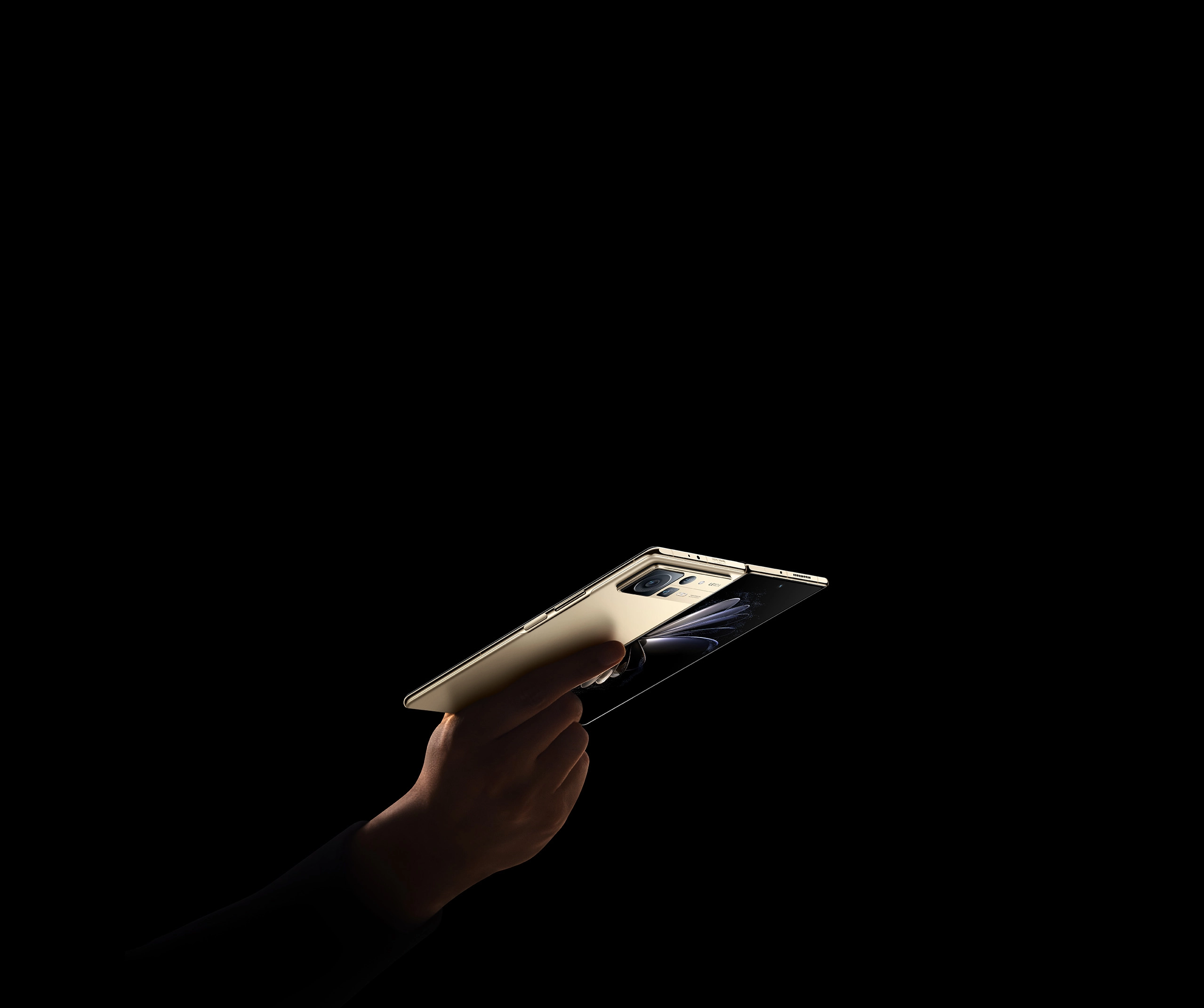 A full day, full of security
Strong battery life, from morning to night.
Comprehensive DOU
1.15 days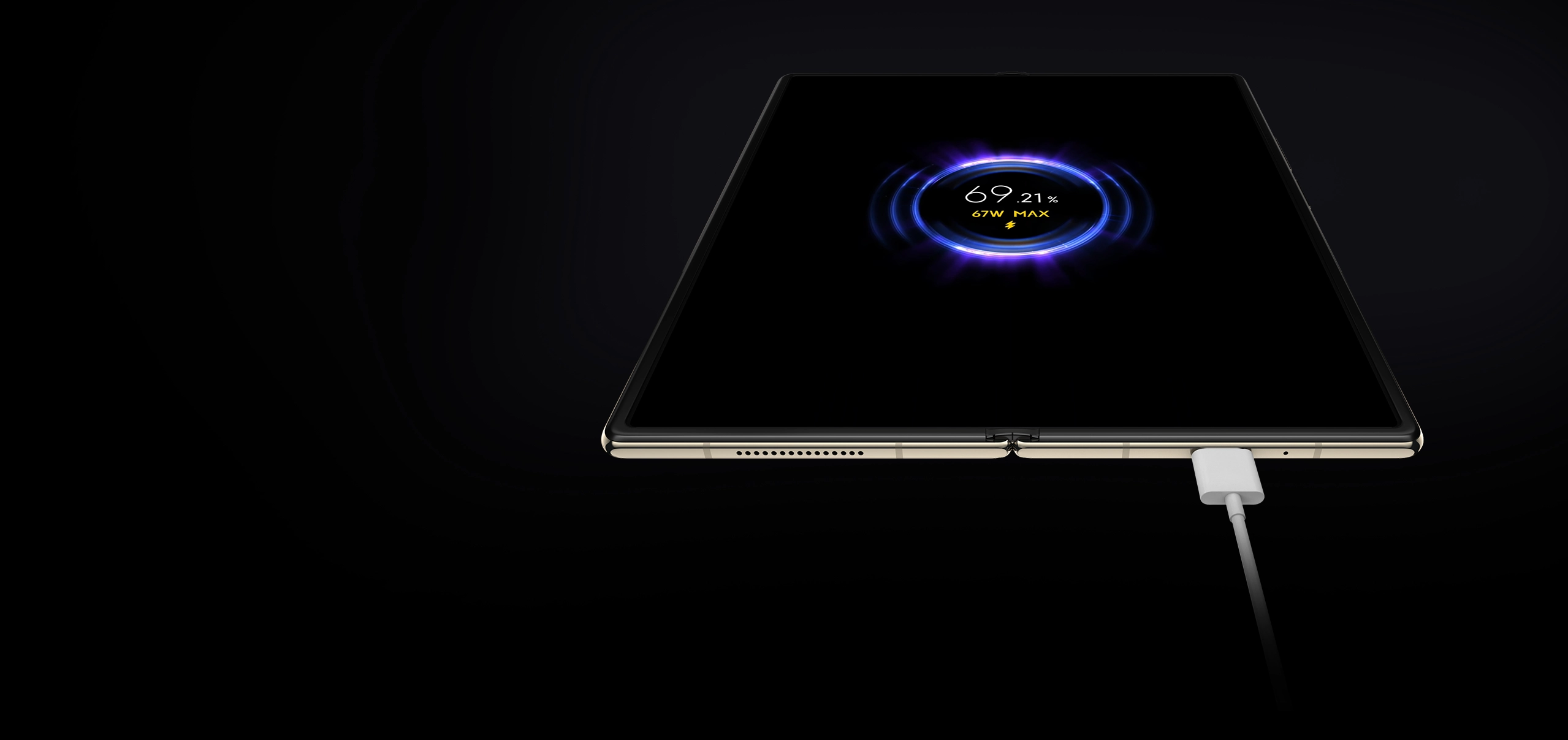 67W wired charging can
be fully charged in seconds, bid farewell to anxiety
40 minutes, fully charged to 100%, fast charging, fast recovery of power.
*The data comes from Xiaomi Lab.
The 4500mAh battery can reach 100% power in 40 minutes under wired charging. It is when the screen is off + using the Xiaomi 67W wired charger;
due to different charging environments and conditions, the actual use will vary.
The test temperature is 25 degrees Celsius.
MIUI Fold

Refactoring the new experience of folding screen
Redesign
system applications to adapt to large screens

New layout, redesigned large screen desktop
Redesign
system applications to adapt to large screens

Left and right columns, fast navigation and efficient operation
Re-adapting
the three-party application of the folding screen
Improve office applications and mobile office efficiency and convenience
Make full use of the large screen field of view, the
information display is more reasonable, and it is easy to read and edit.
Reshape the
interactive experience of folding screens
Light start efficient multitasking
One window is not enough?
Three-finger swipe, quick split screen
Gently swipe left or right through the three-finger gesture to
directly start the system split screen, write reading notes while reading,
efficient interactive experience, and release the operating limit of the folding screen.
Light start efficient multitasking
Three windows not enough?
Make sure to use the small window mode
Support multiple small windows on the same screen, with app split screen,
up to 4 apps can run at the same time, listen to online classes, read textbooks, look up words,
take notes, and do four-purpose operations, no problem!
Light start efficient multitasking
Immersive scenes
with minimal message interruptions
When you are very focused, the message widget app can be hidden
on the edge of the screen, and new messages will be presented in the form of bubbles, giving you
minimal interruption.
Light start efficient multitasking
Want to double-click?
Desktop split screen combination to satisfy you
You can customize the combination of commonly used applications and quickly open multitasking


Ergonomic Interaction
Customized
exclusive dynamic keyboard
Small details give you a full exclusive experience
High-energy experience of large-screen games
Freely switch game layouts
with full screen vision, matching with passion
The sense of presence and atmosphere are full of everything.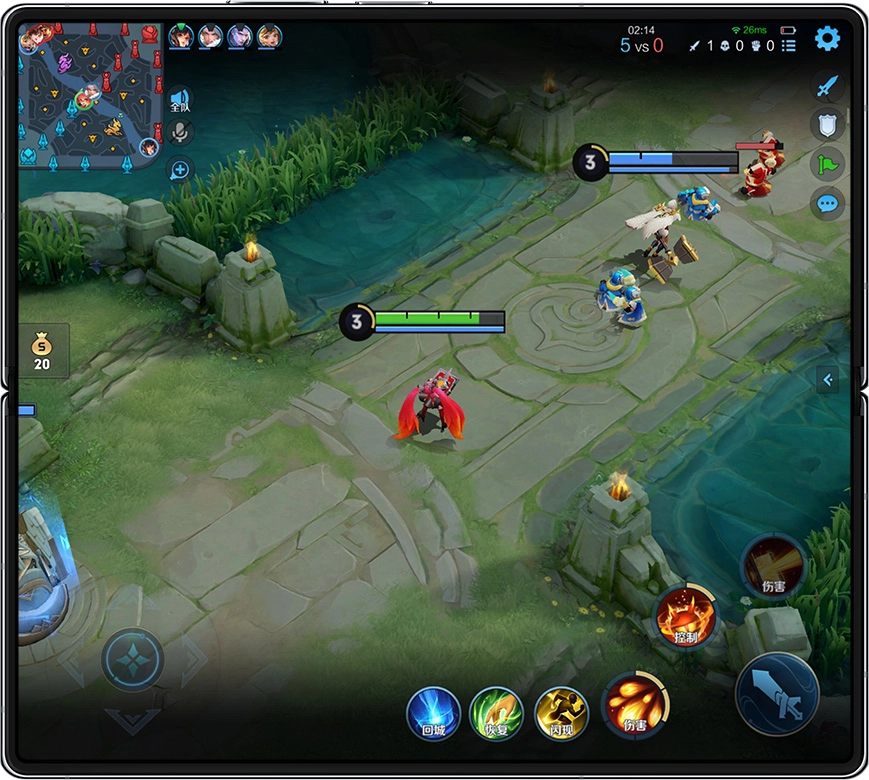 New AI experience

New highly intelligent extraction of mobile office
Easily extract text and tables in pictures and
restore them to editable text or Excel
intelligent AI recognition, your efficient office tool
Simultaneous interpretation AI offline real-time subtitles in mobile phones
Support foreign language video conference, video "simultaneous interpretation"
makes full use of AI Engine's machine learning computing power
to achieve offline translation, efficient and safer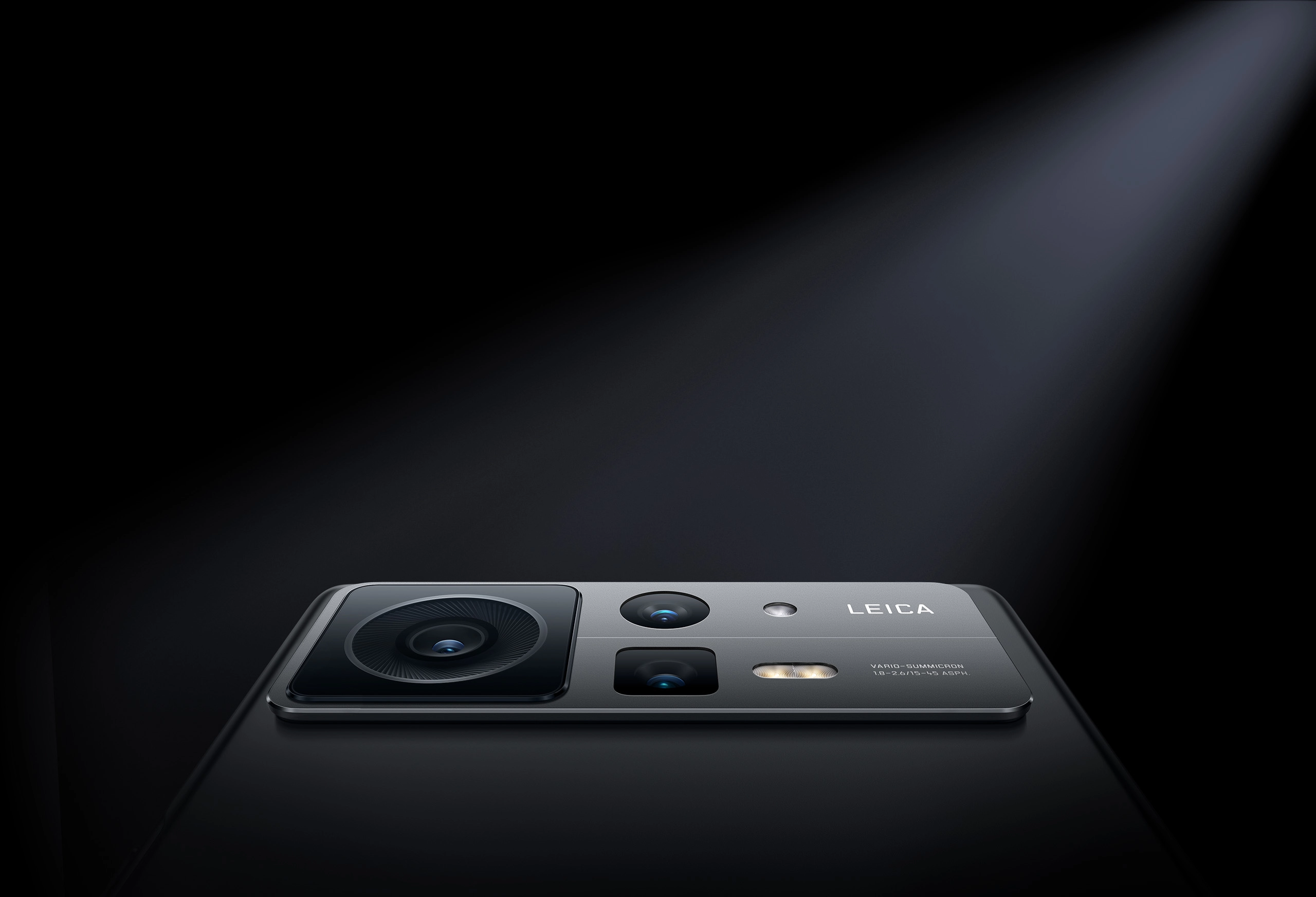 Authentic Leica images
Leica Professional Optical Lenses
main camera
50MP

Sony's IMX766

1/1.56″ 2.0μm (4in1)

F1.8 large aperture

7P lens


Ultra wide angle
13MP
Equivalent 15mm focal length
F2.4 aperture
telephoto
2X zoom
Dual PD focus
F2.6 aperture
equivalent 45mm focal length
Uncompromising excellent main camera
ultra-thin Sony's IMX766
The thickness of the module is only 6.88mm, which is 11.34% thinner than the conventional Sony's IMX766.
*Data comes from Xiaomi Labs, thinning data comes from Xiaomi 12 series products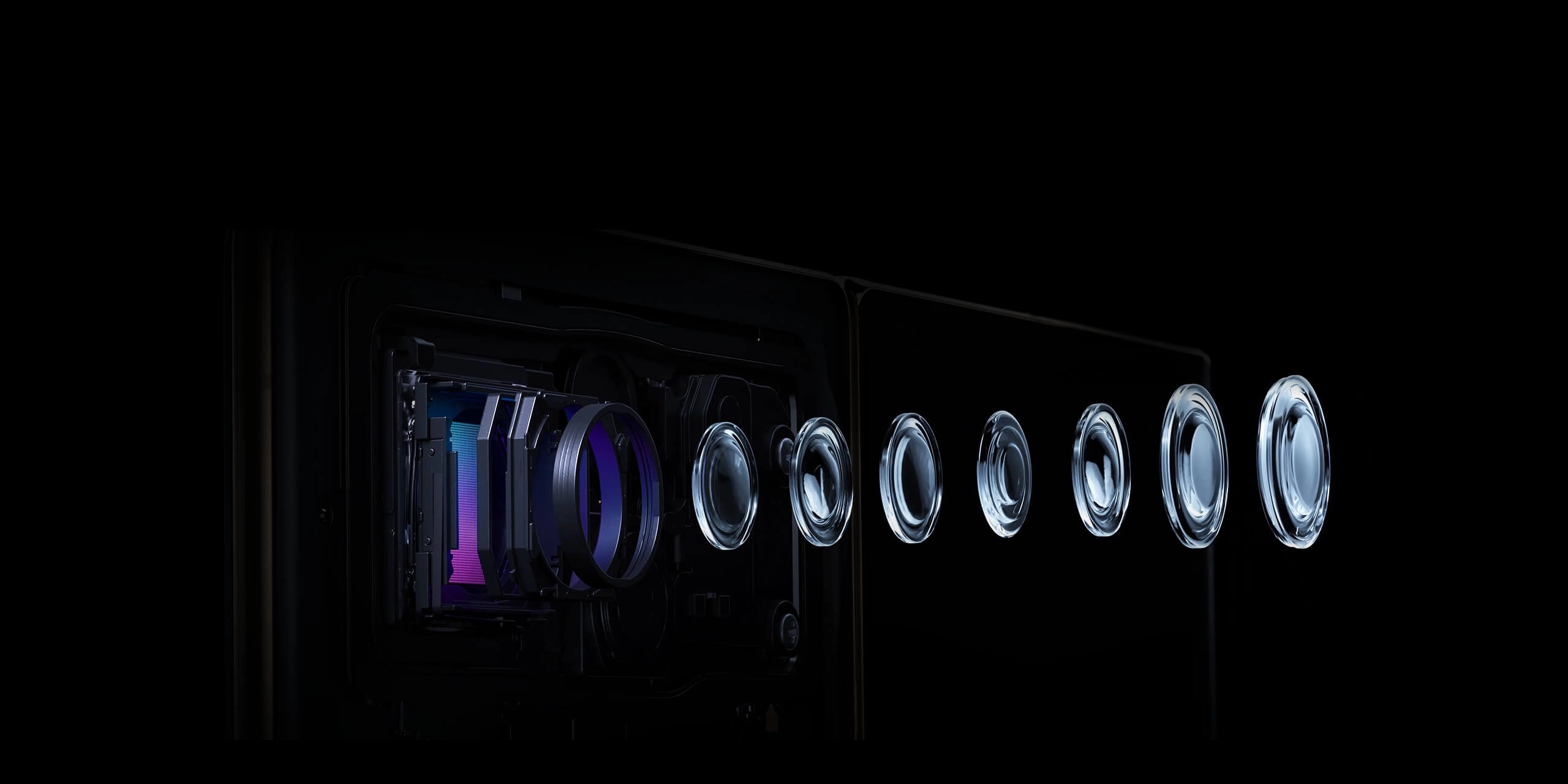 7P lenses are all ALD professional coating
The final reflectivity is less than 0.1%, and the light transmittance is as high as 92%,
so you can see every precious moment without fear of glare interference.
*Data from Xiaomi Labs.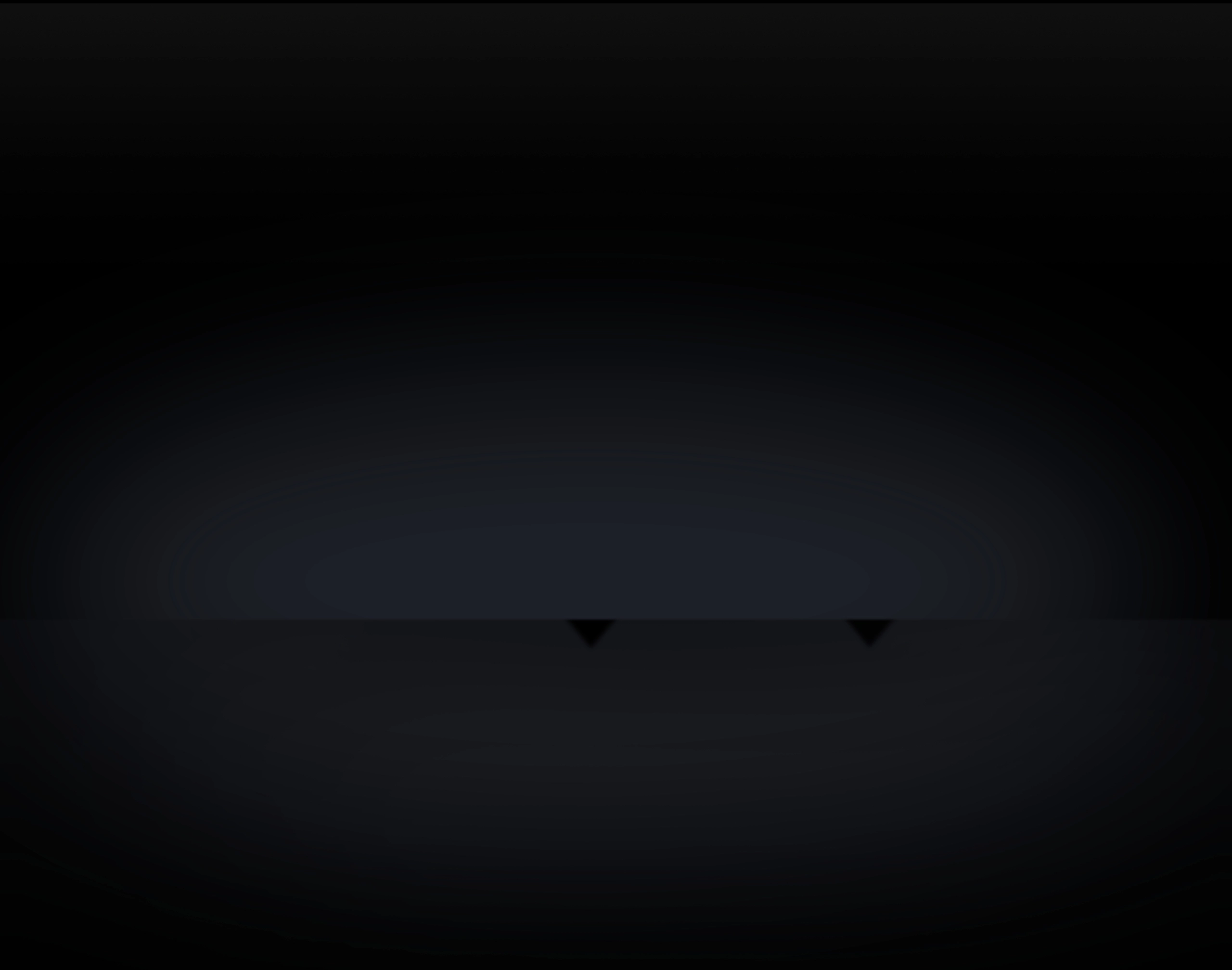 Two Leica flavors in one phone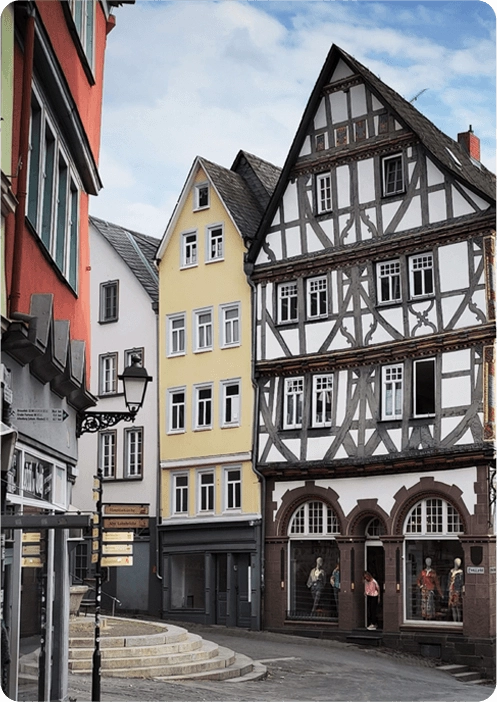 Leica classic image quality

Leica Bio quality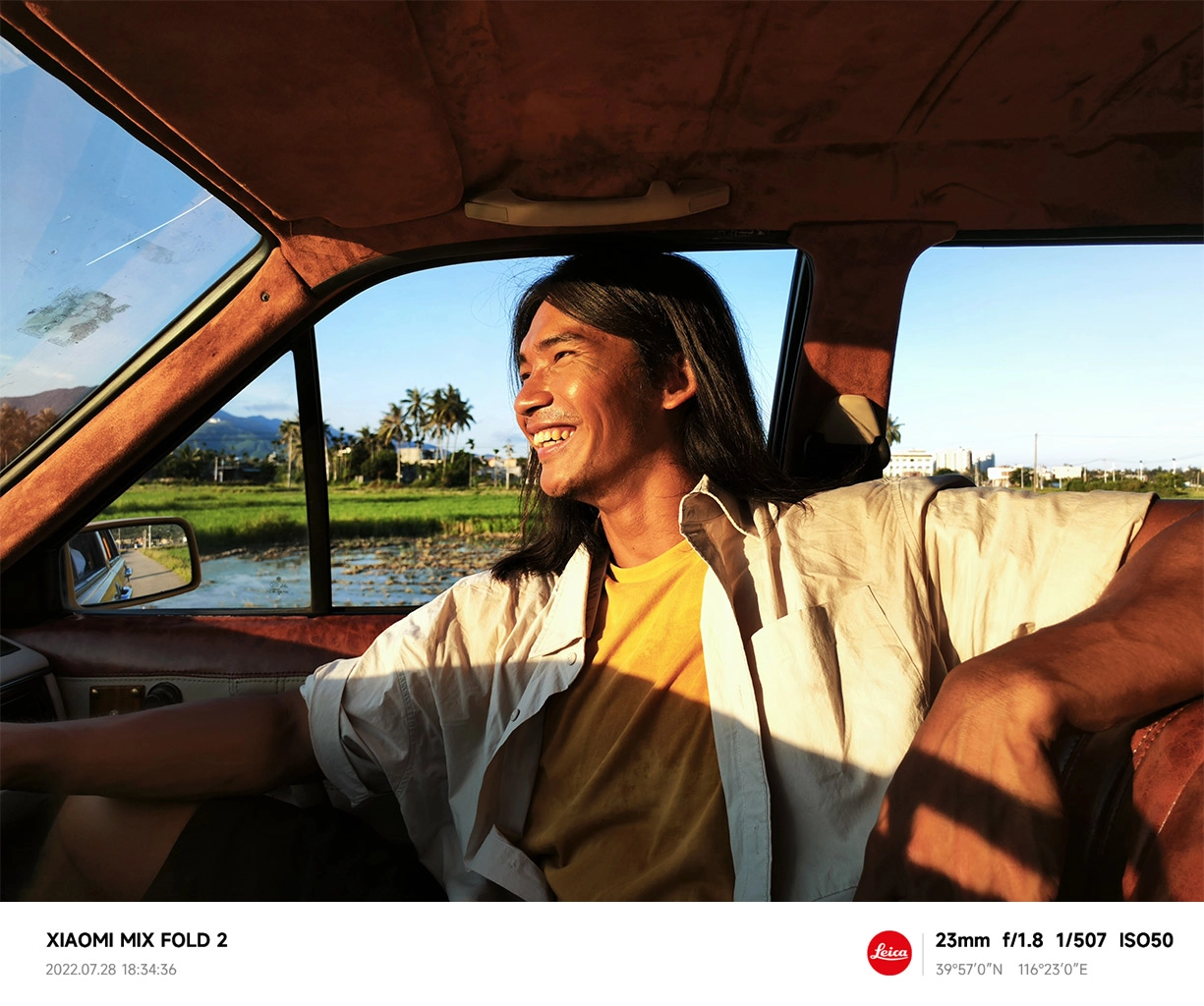 Leica classic image quality
gives you the authentic Leica flavor
The tone is continuous and complete, the contrast is strong, and the style is obvious.
Preserves the contrast between light and dark in the picture without overly retouching and enhancing it.
The color is close to the real expression, and the imaging has a sense of story

Leica flavors in a new era of Leica bio quality
The overall tone is brighter, focusing on setting off the warm atmosphere.
The color saturation is high, and the image is more eye-catching.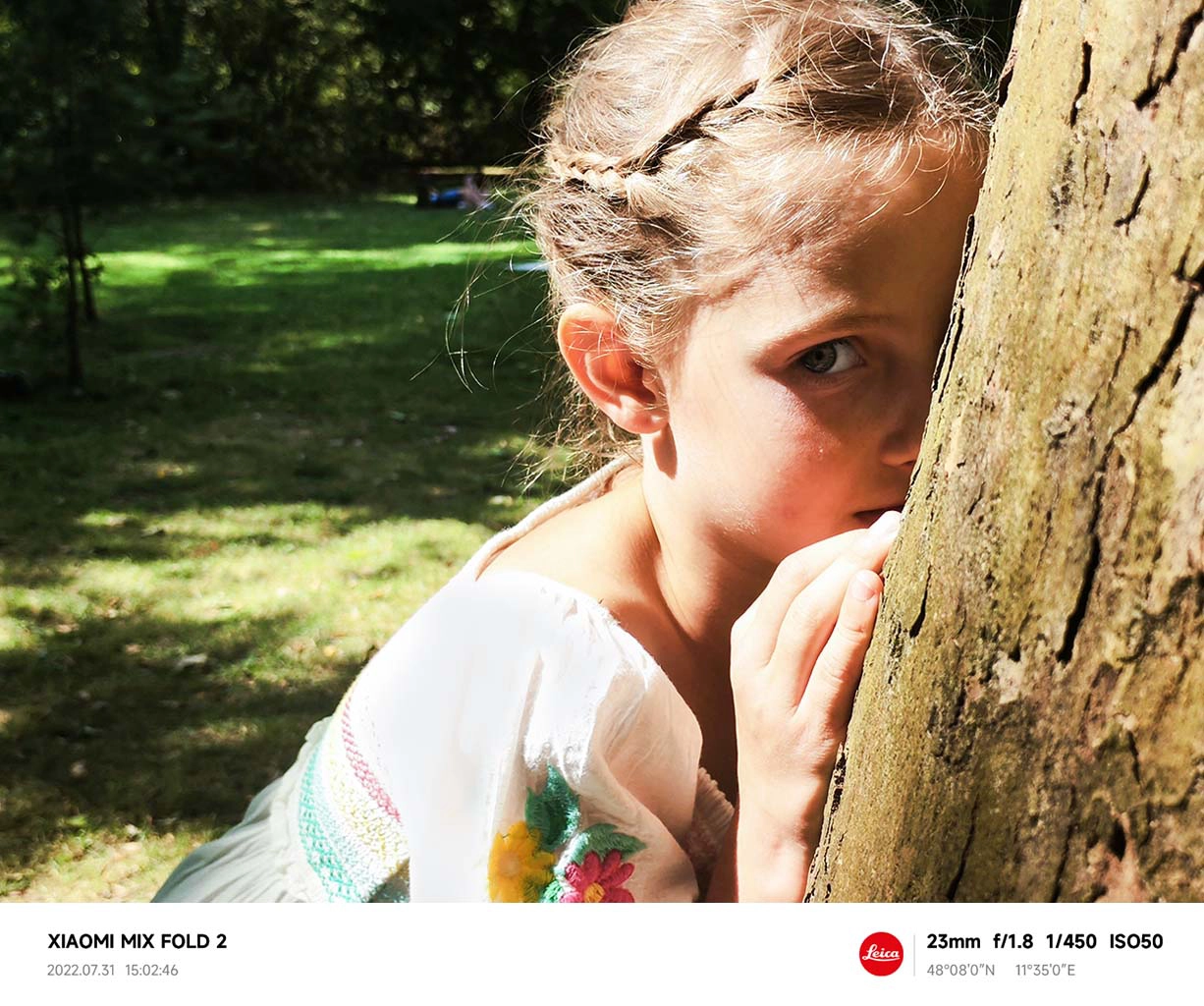 The Master Lens Pack
adds "spice" to your images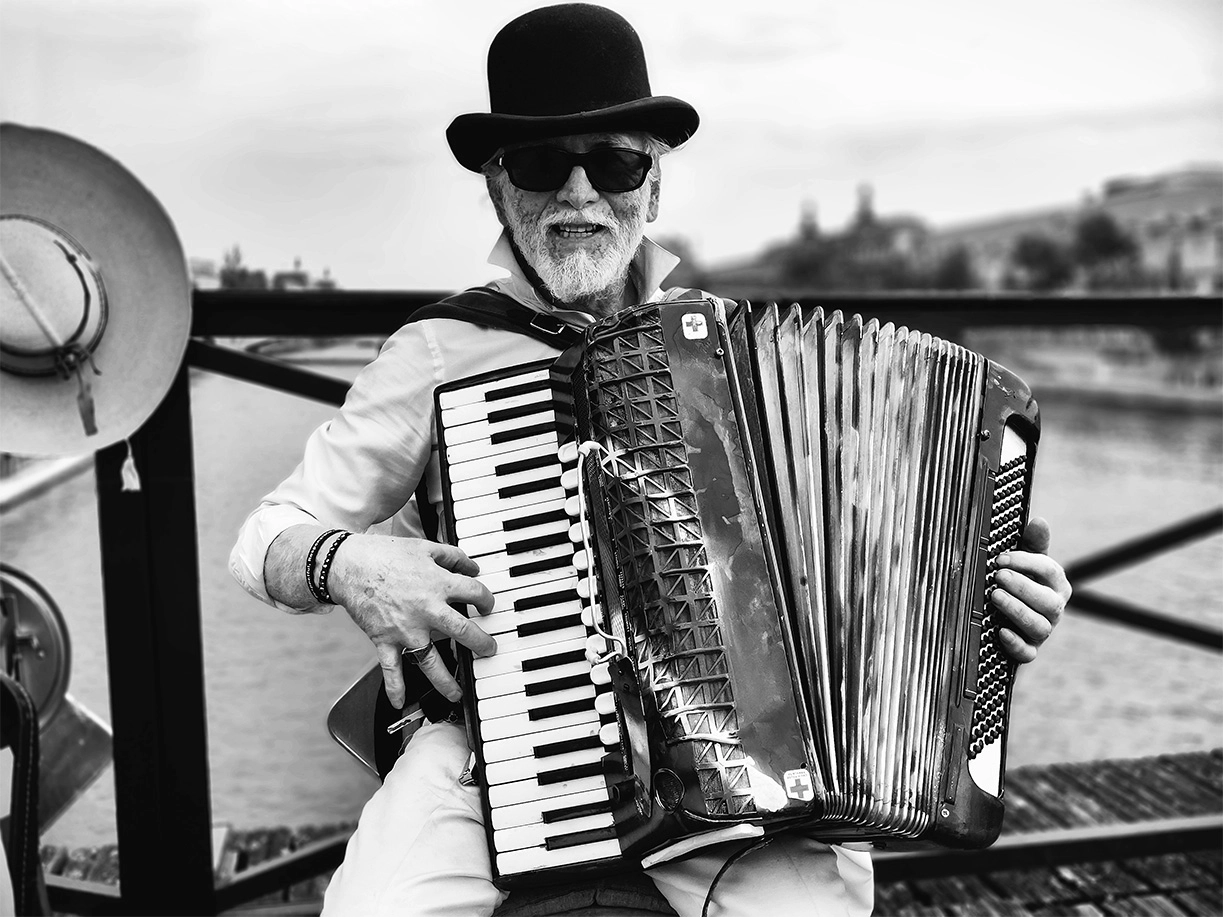 35mm classic humanistic black and white lens
Black and white humanistic lens, close to the human eye observation perspective,
taking into account the characters and the environment.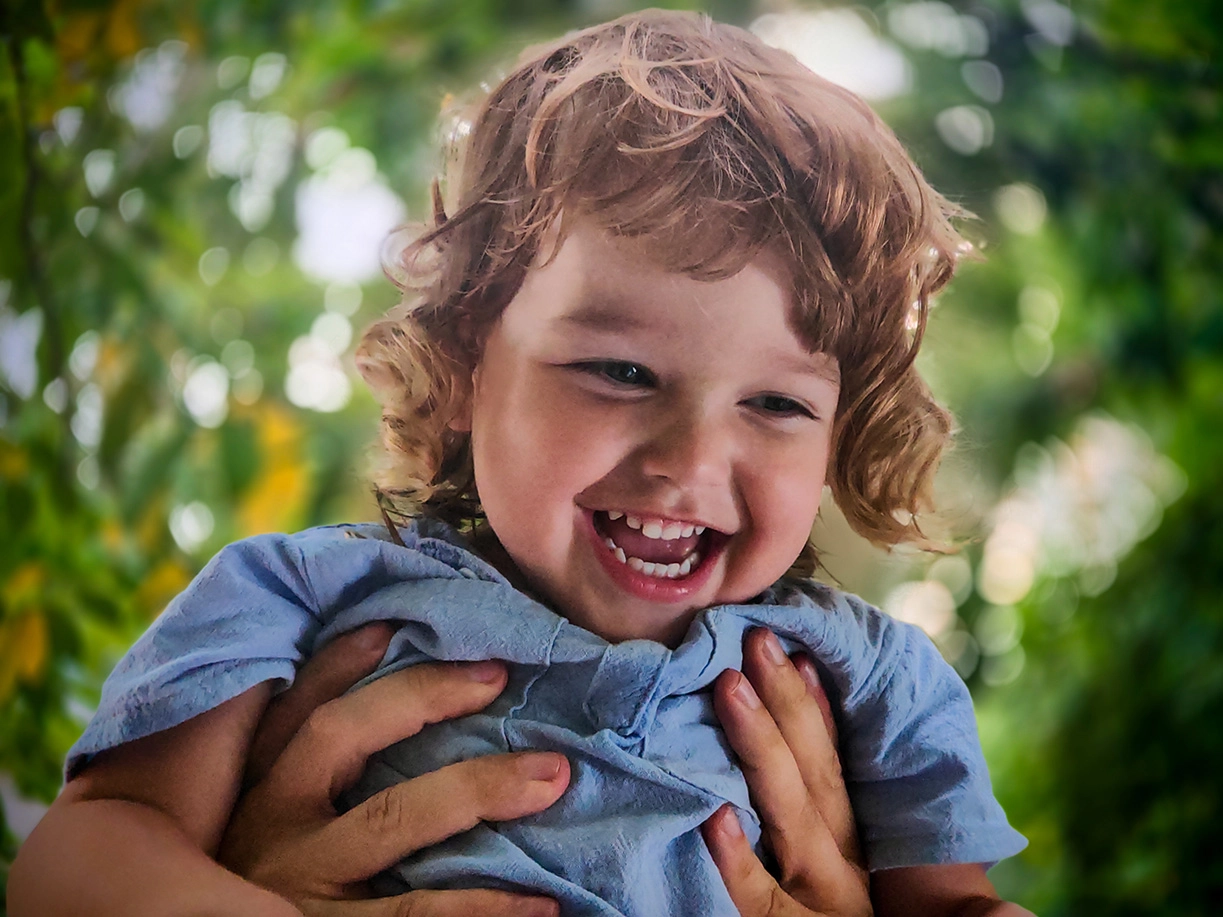 50mm Classic Portrait Rotary Lens
While clearly outlining the subject, the
background is slightly rotated and blurred to create a sense of romance.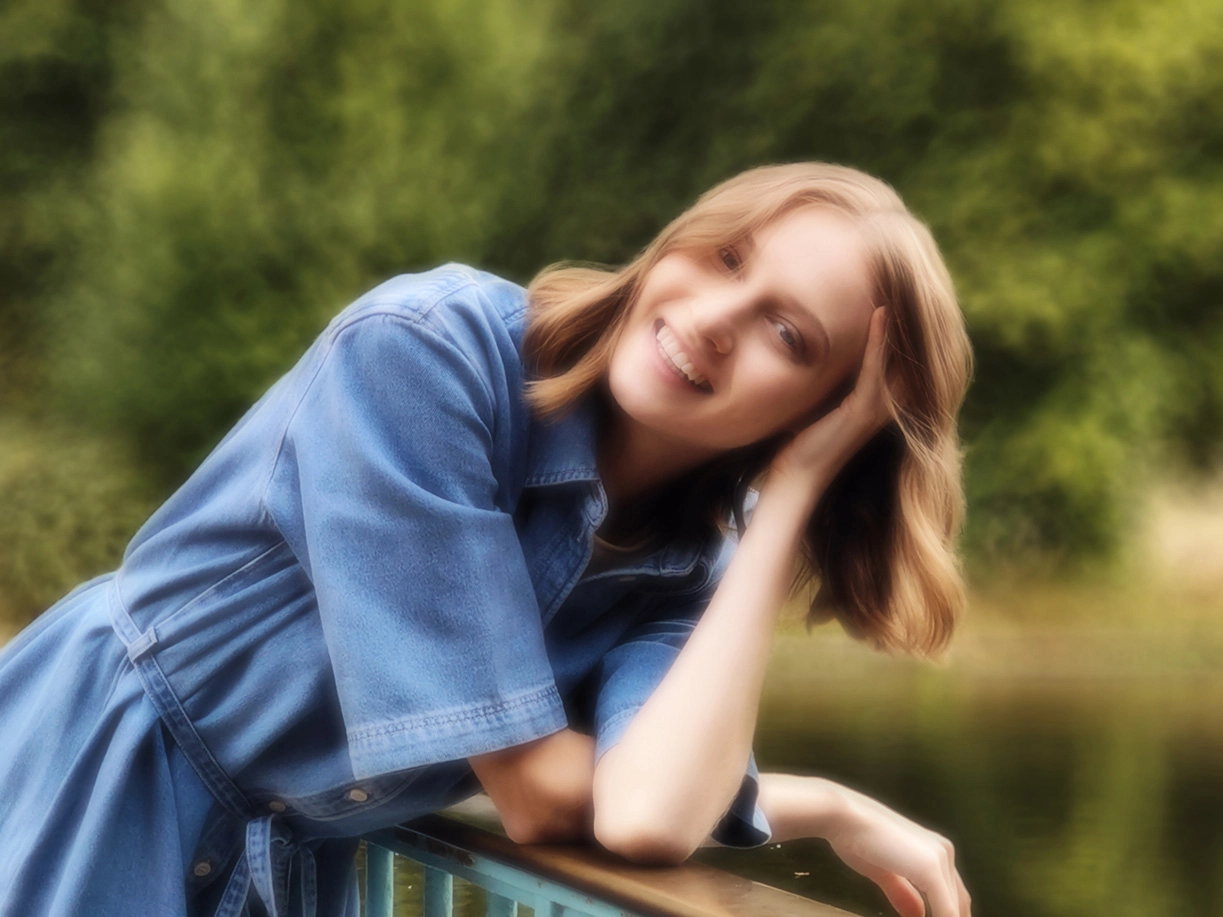 90mm Classic Portrait Soft Focus Lens
Large aperture portrait, compress the background, highlight the subject, suitable for close-up.
The background has a creamy texture like an oil painting.
Leica's same filter
style is brilliant, the style matches the taste, and both video and photos can be used
Leica classic shutter sound
Audio-visual integration of the Leica experience
Leica watermark
Every photo deserves to be taken seriously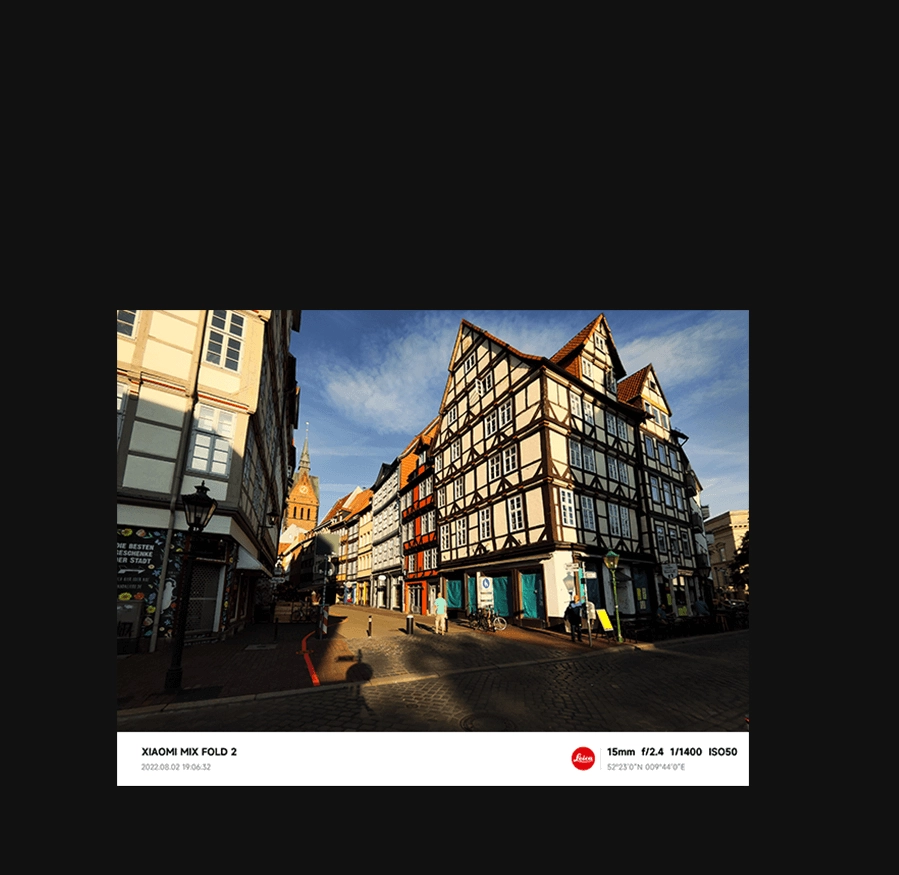 * Leica watermark needs to be actively turned on in the camera settings, HEIF and RAW are not supported, and it only takes effect in the photo and professional photo function modes.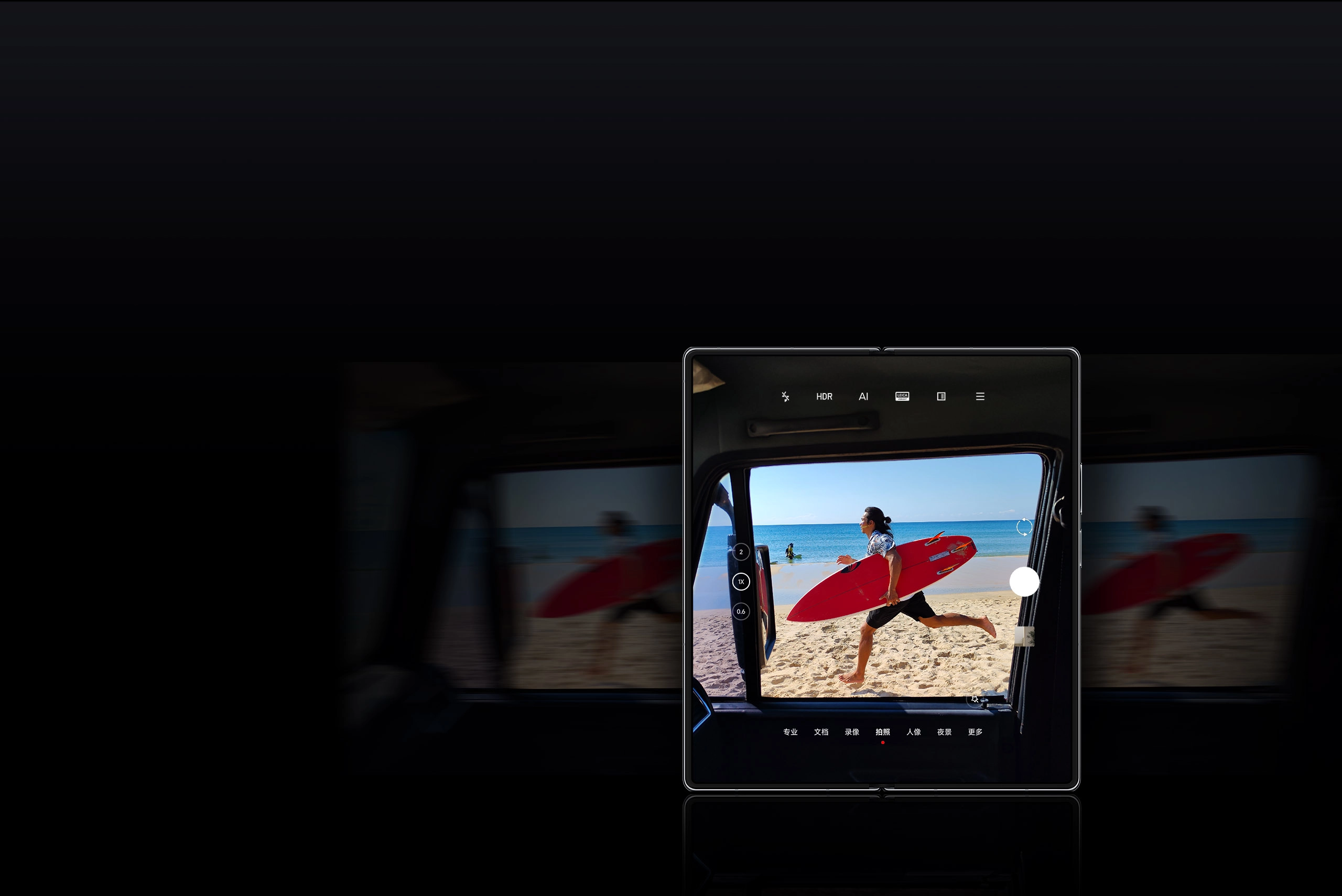 Xiaomi imaging
core self-developed technology
Xiaomi's imaging brain
does not wait for others in an instant, but only for you
Optimize the underlying architecture, increase the startup speed, camera speed, and
night shooting speed, and greatly improve the continuous shooting speed*
.
* The data comes from the Xiaomi laboratory. Due to different test environments, the specific values ​​will be slightly different, and the actual situation shall prevail.
* Greatly improved the continuous shooting speed, the comparison object is Xiaomi 12 Pro.
CyberFocus Focus on everything is
wonderful, locked at a glance
It can automatically identify human eyes, faces, pets and other subjects, and can also lock objects by double-clicking.
Through the neural network algorithm, it can achieve fast and stable focus tracking effect, and lock every moment wonderful.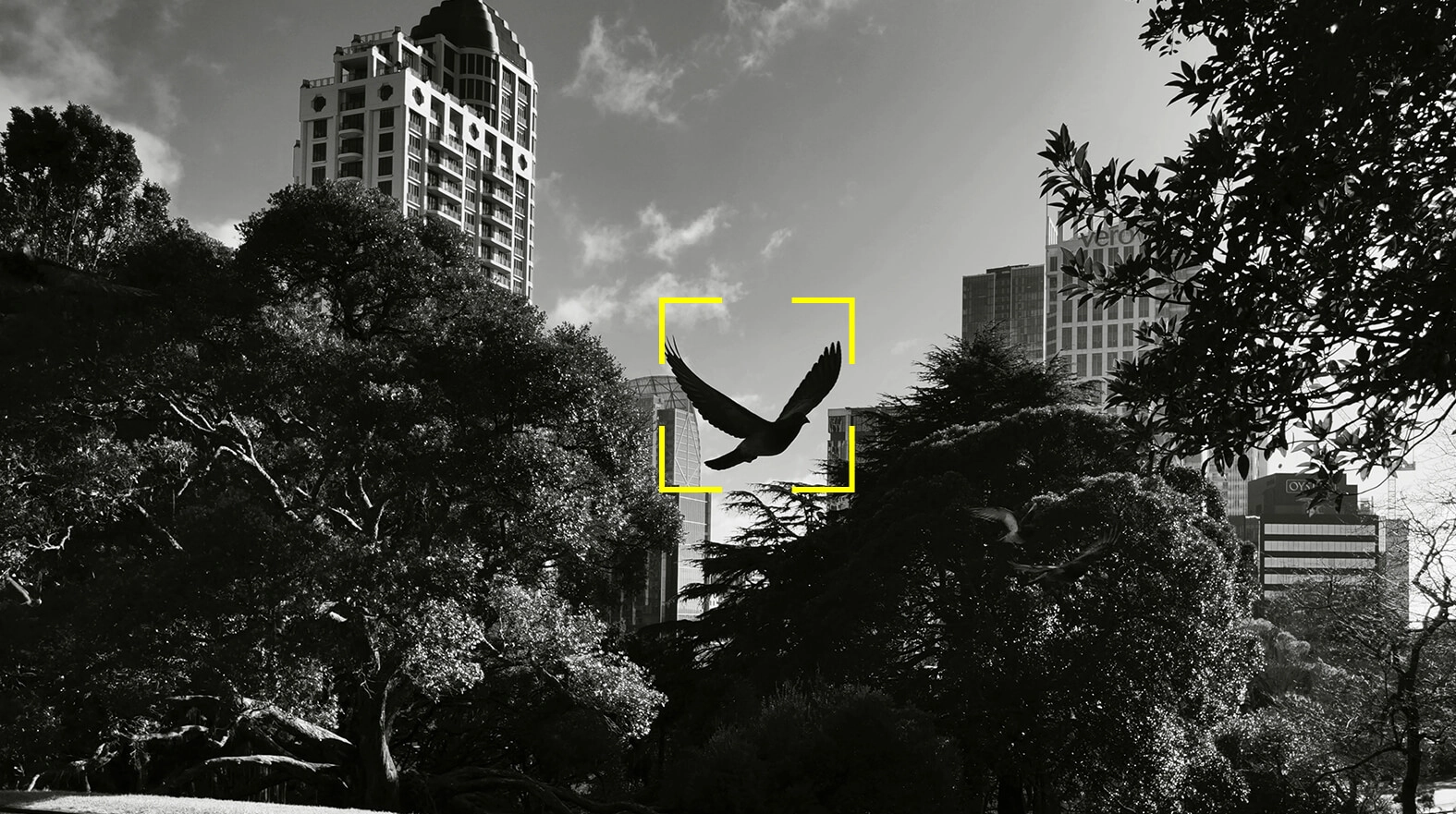 * Motion tracking needs to be actively turned on in the settings.

There is a lot of articles about taking a selfie in the unfolded form
Expand the screen, open the camera, tap the lens flip icon, you can turn on the rear camera selfie mode,
high-definition main camera, ultra-wide-angle, and a master lens package, so that your selfies are brilliant enough and even more exciting.
Ultra wide angle selfie
The photo scene is a bit big? It doesn't matter, it's all trivial.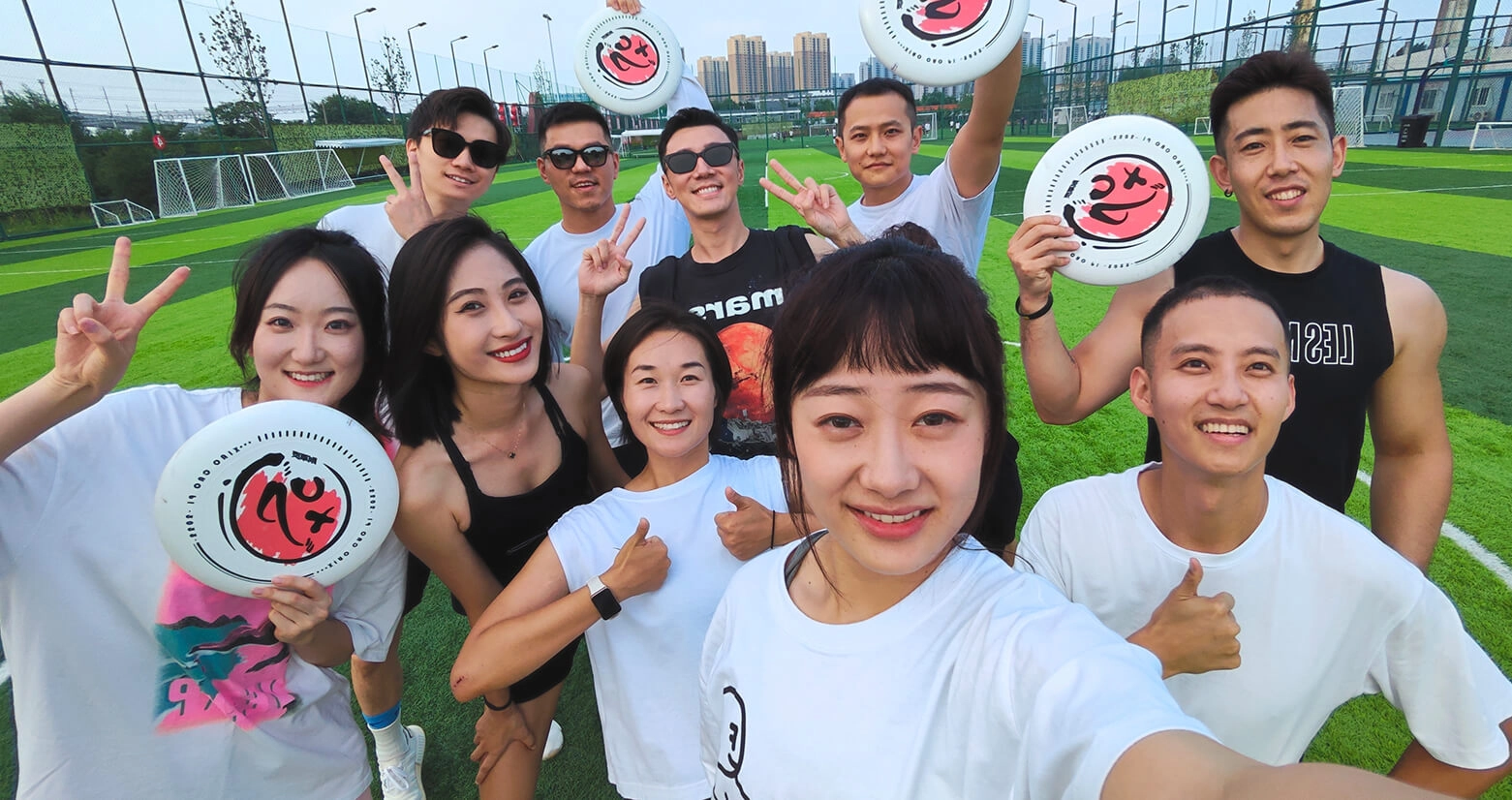 Master Selfie
Soft focus, rotary focus, or black and white humanities? Each one has a bit of a master flavor.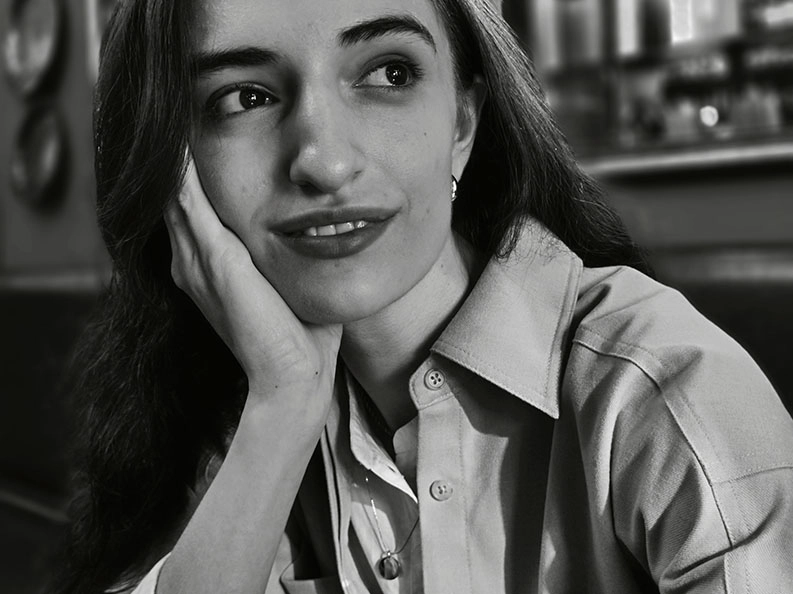 Black and white 35mm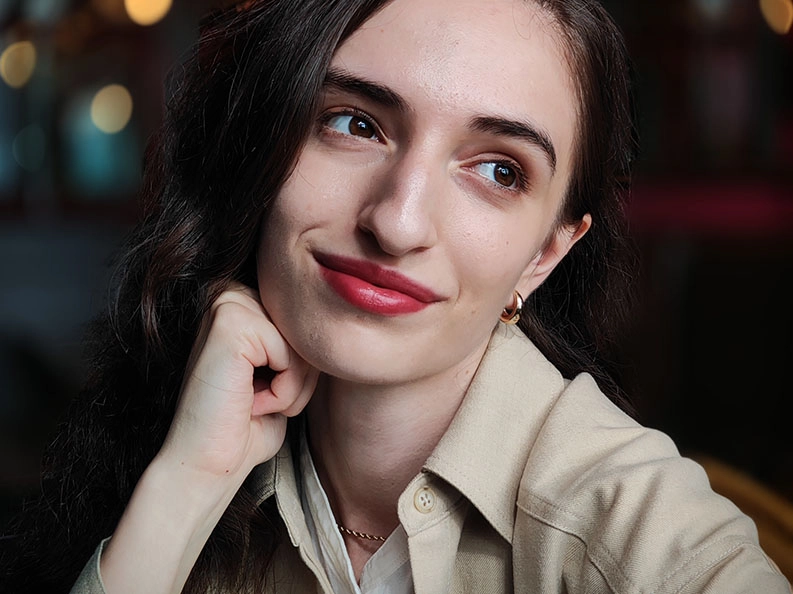 Rotary focus 50mm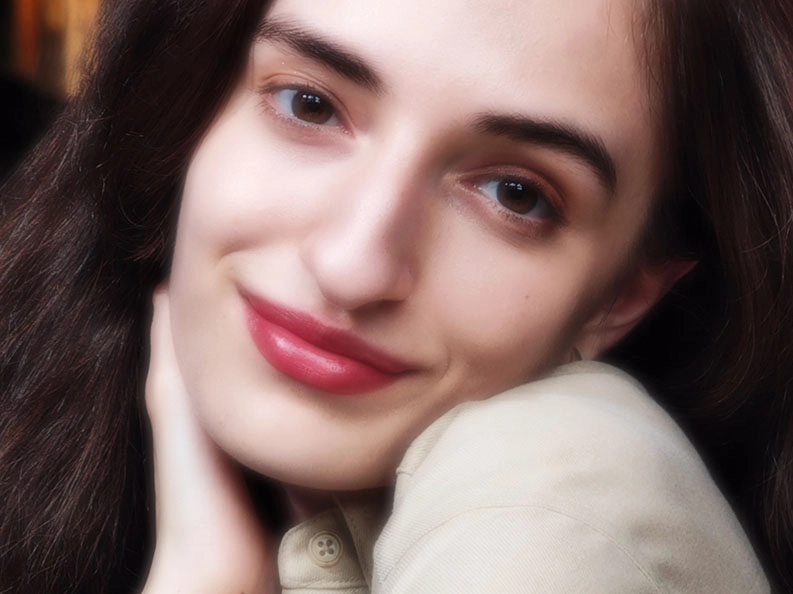 Soft focus 90mm

A flip-screen camera in your pocket
Easily transform into a vlog selfie artifact,
Dolby Vision, 8K ultra-clear image quality, thin and portable body design,
bring it with you, and open your hero moments anytime, anywhere.

* Dolby Vision and 8k video recording cannot be used at the same time.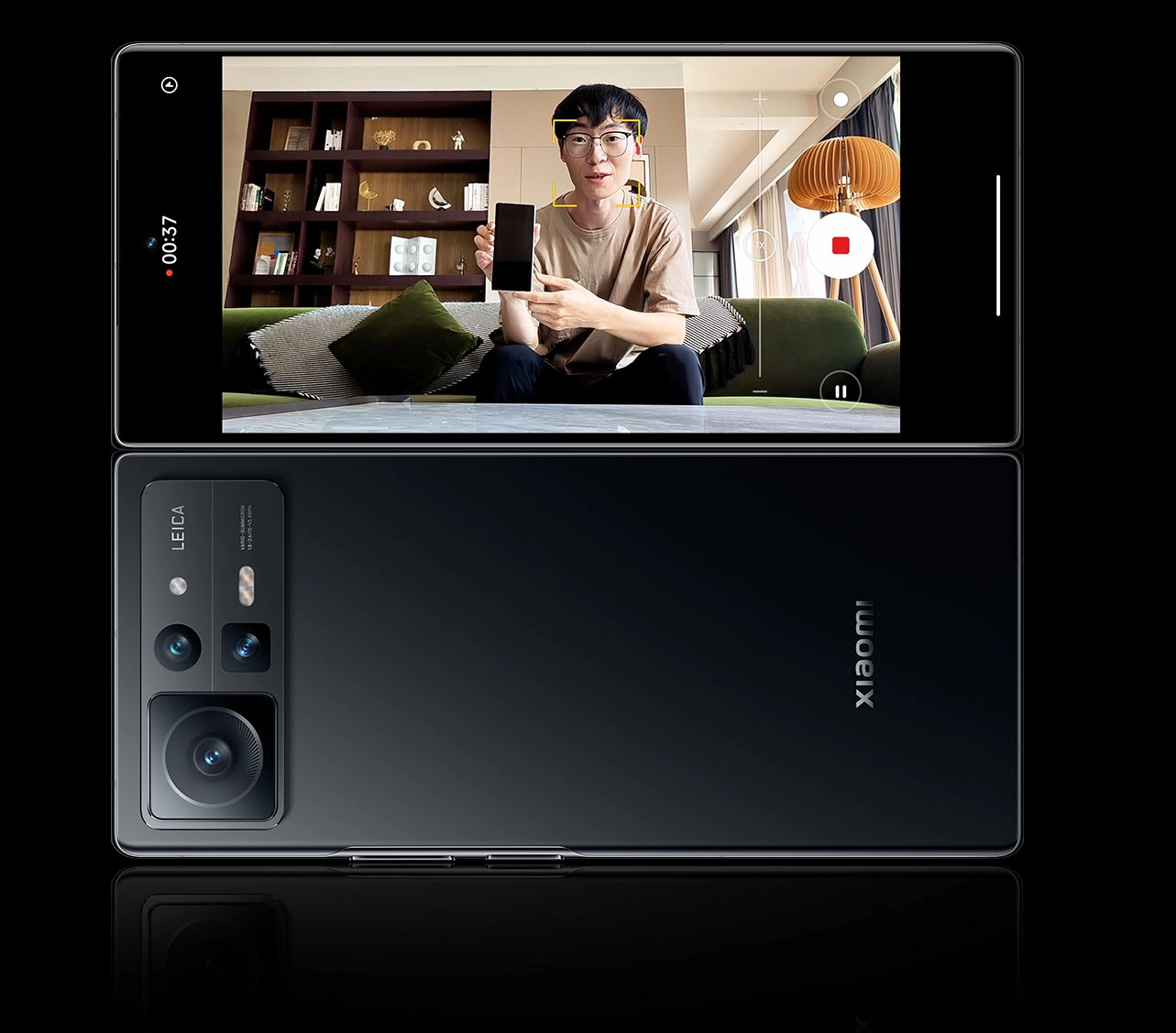 Random bonus
The plain leather stand case is
ultra-thin and sturdy, and can be adjusted steplessly
Support any angle of 30°-90° to support
multi-scene personalized adaptation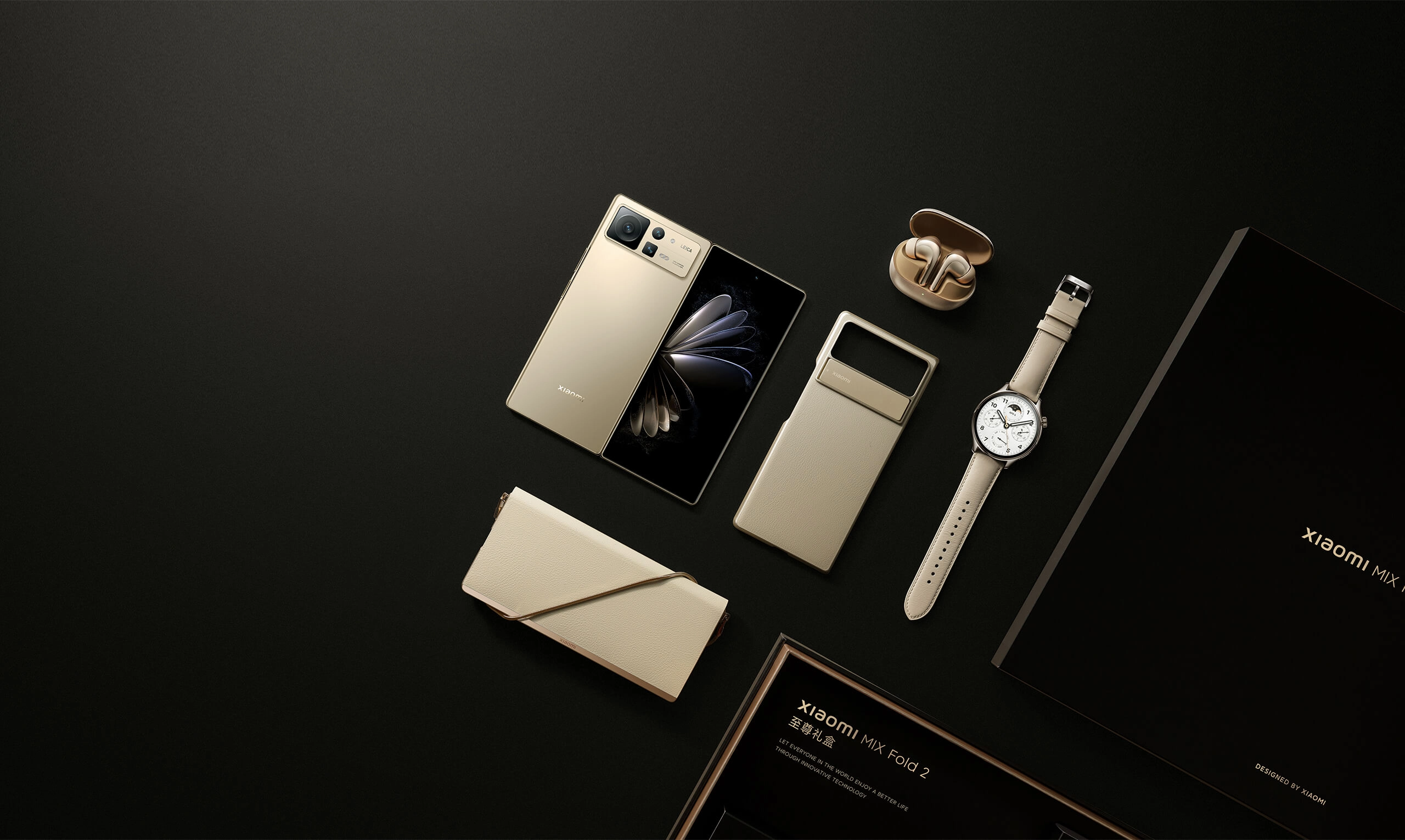 "Premium Gift Box" Set

Xiaomi MIX Fold 2 Xingyao Gold 12GB+1TB
Xiaomi Buds 4 Pro Xingyao Gold
Xiaomi Watch S1 Pro Cream White Leather Handmade Strap
Mobile Phone Plain Leather Stand Case
Mobile Wallet Case
Super strong local AI computing power
deeply protects user privacy
Localized AI intelligence is
convenient and safe to use Magic Elimination
Portraits in dark environments can
still be eliminated without traces Xiaomi MIX Fold 2
ultra-thin folding body design
Xiaomi self-developed micro-droplet shape hinge
inner and outer dual flagship screen | 6.56-inch 21:9 standard ratio external screen |
8.02-inch 2K+ super-vision-sensitive screen
The first generation of Snapdragon® 8+ mobile platform
brand new MIUI Fold operating system
Leica professional optical lens
Ultra-thin Sony's IMX766 main camera
Leica native dual image quality
4500mAh large power
67W wired second charging
Harman Kardon stereo dual speakers
physical dimension
Length: 161.6mm
Width: 73.9mm (folded) 144.7mm (unfolded)
Thickness: 11.2mm (folded) 5.4mm (unfolded)
Weight: 262g
*The above data is the test data of Xiaomi laboratory, and the actual results may vary slightly depending on the measurement method in the industry.
Memory Capacity
12GB+1TB Maximum optional running memory: 12GB LPDDR5 high-speed memory (6400Mbps) Body storage: 256GB / 512GB /1TB UFS 3.1 high-speed storage


* The actual usable capacity will be reduced and vary due to many factors: because the operating system occupies part of the memory (RAM), the actual usable space is less than the indicated memory capacity;
because the installation of the operating system and pre-installed programs occupy part of the flash memory (ROM) ), the actual available storage space is less than the indicated flash capacity.
mobile platform
1st generation Snapdragon® 8+ mobile platform SoC process: 4nm process CPU frequency: Octa -core processor, maximum frequency up to: 3.2GHz GPU: Adreno ™ GPU Graphics processor AI: 7th generation AI engine


External screen
6.56 inches 21:9 standard ratio External screen
type: flexible AMOLED
Resolution: 2520x1080

Display frame rate: up to 120Hz primary color screen 2.0
AI Master Image Quality Engine

Contrast 8,000,000: 1丨HDR10+丨Dolby Vision Full-
screen Brightness: 1000nit
Peak Brightness: 1400nit Internal Screen

8.02
-inch 2K+ Super Vision Screen
Type: Eco² OLED
Resolution: 2160x1914
Display Frame Rate: Up to 120Hz

Primary Color Screen| LTPO 2.0 ⼁ DCI-P3|Classic eye protection / paper eye protection|360° photosensitive|Sunshine screen|Auto brightness 2.0
AI master image quality engine

Contrast ratio 8,000,000:1丨HDR10+丨Dolby Vision
full screen brightness: 1000nit
Peak brightness: 1300nit
Battery life and charging
4500mAh

built-in parallel dual-cell high-energy density battery, non-removable
USB Type-C double-sided charging interface ,
mobile phone supports QC4+/QC3+/QC3.0/QC2.0/PD3.0/PD2.0 fast charging protocol+MI FC 2.0 fast
67W wired second charge
imaging system
Leica Professional Optical Lens
50MP Ultra-thin Main Camera: Sony's IMX766|F/1.8 Large Aperture|Support 4-in-1 2.0μm Large Pixel Output|
Support OIS Optical Image Stabilization|7P Full Coating
8MP 2x Telephoto: f/ 2.6 aperture|45mm equivalent focal length|Support Dual PD focusing ,
13 million pixels, ultra-wide angle: f/2.4 aperture

|Motion Capture|Short Video Recording|Portrait Mode|Panorama Mode|
Pro Mode|Time Lapse|Cine Shot|Magic Clone|Super Night Scene 2.0|Document Mode|VLOG Video|Slow Motion Shot|
AI Watermark|Long Exposure|AI Magic Kaleidoscope |AI Camera|Movie Mode|Portrait Blur Adjustment|AI Beauty|Ultra Wide Angle Edge Distortion Correction|
ID Card Photocopying Mode|Voice Subtitles|Video Filters|Video Beauty|Video Super Stabilization|Dynamic Photos|Countdown Photo|Level Meter |
Timed continuous shooting|Face recognition|HDR|Custom watermark|Voice-activated camera

8K video capture: 24fps
4K video capture: 30 / 60fps

1080P video capture: 30 / 60fps
720P video capture: 30fps

Slow motion video capture: 720P 120fps / 240fps / 960fps
slow-motion video shooting: 1080P 120fps / 240fps / 960fps
front 20 million HD camera Dolby Vision | Short video recording | Portrait mode | Time-lapse photography | Voice subtitles | Video filters | Movie mode | Taking pictures|AI smart beauty|Portrait blur adjustment|Dynamic photos|Timed continuous shooting|Voice-activated photography

Front video shooting frame rate
1080P video shooting: 30fps/60fps
720P video shooting: 30fps
network frequency
5G dual SIM 丨 All Netcom 7.0
supports dual Nano-SIM card slots, any operator can 5G network ①Support
China Mobile/Unicom/Telecom 5G/4G/3G/2G ②Support
dual SIM VoLTE HD voice ③
Note ①: Whether to support 5G depends on the local operator network; when two telecom cards are used, the secondary card can only be registered with the telecom VoLTE network,
if the secondary card or the local network does not support telecom VoLTE services, it cannot be used;

Note ②: Not supported TD-SCDMA standard (Mobile 3G); does not support CDMA 2000 EVDO standard (Telecom 3G);

Note ③: VoLTE services of China Mobile/Unicom/Telecom are supported, and the actual usage depends on the operator's local network and service deployment.
Supported frequency bands 5G: n1 / n3 / n5 / n8 /
n20 /n28 / n38 / n40 / n41 / n77 / n78 / n79
Supported by software upgrade after commercial release;
4G: FDD-LTE: B1/B2/B3/B4/B5/B7/B8/B12/B17/B18/B19/
B20/B26/B28 TDD-LTE: B34/B38/B39 /B40/B41/B42
Note: LTE B41 (2496-2690 194MHz);
3G: WCDMA: B1/B2/B4/B5/B6/B8/B19
2G:GSM:B2/B3/B5/B8;CDMA 1X:BC0
Support 4×4 MIMO Antenna Technology/HPUE/HO RxD
Data Connections
WLAN Protocols: WiFi 6 Plus, WiFi 5, WiFi 4 and 802.11a/b/g
WLAN Frequency: 2.4G WiFi | 5G WiFi
supports 2x2 MIMO, 8x8 Sounding for MU-MIMO, WiFi Direct, Miracast, 2.4G, 5G Dual Road Concurrent
Bluetooth: Bluetooth 5.2
supports AAC/LDAC/LHDC/ASHA
Multifunctional NFC
After enabling NFC-related services in the wallet app, you can use functions such as transportation cards, Mi Pay, door cards, and car keys* by double-clicking the power button.


Navigation and positioning
Beidou: B1I + B1C+ B2a|GPS: L1 + L5|Galileo: E1 + E5a
GLONASS: G1|QZSS: L1 + L5|NavIC: L5
AGNSS|Data network positioning丨Wi-Fi network positioning丨Sensor-assisted positioning
video audio
MP3, FLAC, APE, AAC, OGG, WAV, AMR-NB/AMR-WB, AWB
Hi-Res & Hi-Res Wireless Audio Certification|Harman Kardon|Stereo Dual Speakers|Dolby Atmos|
Audio Sharing丨Real-time ear feedback|WeChat/QQ call recording|HD recording 2.0
MP4, MKV, WEBM, 3GP
Support high dynamic range display when playing HDR 10, HDR 10+, Dolby Vision video content
sensor
Under-screen ambient light sensor ⼁ accelerometer ⼁ Hall sensor|fingerprint sensor|under-screen optical distance sensor|gyroscope ⼁
electronic compass|linear motor ⼁ infrared remote controller ⼁ barometer ⼁ rear light (color temperature) sensor ⼁ Flicker sensor
operating system
MIUI Fold
packing list
Mobile phone host socket power adapter socket USB Type-C data cable Type - C to Audio adapter cable
bracket protective case |
*This list is only for the packaging of the whole machine. According to different sales packages, the accessories packages provided outside the whole machine packaging are slightly different, which is subject to the user's choice at the time of purchase.
Special instructions:

*In terms of memory and capacity, the actual available capacity will be reduced and different due to many factors: because the operating system occupies part of the memory (RAM), the actual available space is less than the marked memory capacity; due to the installation of the operating system and pre-installed The program occupies part of the flash memory (ROM), and the actual available storage space is less than the indicated flash memory capacity.

* Typical 500nit screen brightness inside and outside the screen, the maximum brightness of the full screen is 1000nit.

*In terms of charging, data such as speed and duration are all our laboratory data, and the actual situation may vary slightly depending on the version of the test software and the specific test environment. In the end, the actual usage time shall prevail.

*The screen diagrams and product description diagrams provided on this website are all reference diagrams, and the actual situation shall prevail in kind.

*Product pictures, model, data, function, performance, specifications, user interface and other product information are for reference only. Xiaomi may improve the above content. For specific information, please refer to the actual product and product manual. Unless otherwise specified, the data involved in this website are the results of internal testing by Xiaomi, and the comparisons involved are all compared with Xiaomi products.

*The general mobile phones compared on the page are Xiaomi's own mobile phones. Unless otherwise specified, the product site is provided with data from our laboratory, design technical parameters and suppliers. The actual situation of the data on the whole site may vary slightly depending on the test software version, specific test environment and specific version. The structural pictures displayed on the whole site are all functional schematic diagrams, not the absolute actual structure, and the actual object shall prevail.

*There are slight creases in the bending area of ​​the inner screen of the mobile phone, and there is a sound during the opening and closing of the mobile phone, which is a normal phenomenon, please use it with confidence.

*During use and carrying, please avoid sharp objects (pen tips, nails, etc.) from pressing the inner screen. Before folding the screen, do not place cards, coins, keys, etc. on the screen.

*Contains precision components, in order to prolong the service life, do not expose the mobile phone to liquid, sand and other environments to avoid foreign objects entering the device.

*The inner screen comes with a specially designed special protective film, please do not tear off or paste other protective films by yourself, otherwise it will damage the screen and affect the warranty. If you need to replace the protective film, please consult Xiaomi after-sales.
No customer reviews for the moment.
Questions
(0)
No customer questions for the moment.
Only registered user can ask a question.
Login