Xiaomi Mi 11 Ultra 12GB+256GB Ceramic White
| | |
| --- | --- |
| Location: | Asia |
| Possibility to return: | Yes, within 14 days to warehouse in USA / UK or EU |
| Length of warranty | 12 months |
| Warranty Extension: | At promotional terms, up to 24 months (during checkout) |
| Dual Sim | Yes |
| Water resistance | Yes |
| 5G | Yes |
| Rom: | Global or Original (Chinese+English) - select below |
| Processing time for warranty service from | 6 weeks |
| Processing time for warranty repair to | 12 weeks |
Other variants / accessories
Available delivery options:
Keep track of the price drops on this item. Simply enter your email here and we will send you an email alert.
Invalid email
Watch it
You will get $ 4.80 in reward when purchase 1 of this product. The reward can be used to pay for your next orders, or converted into voucher code.
Frequently Asked Questions
Welcome to Bludiode.com
We are mobile electronics marketplace seller since 2014, we offer mostly smartphones, tablets and accessories. Our customers have right to return product locally (USA, UK, EU) and execute warranty up to 24 months. All products sold on our website are coming straight from the producers, are genuine and they are subject to the warranty. To learn more click "About us" in the website footer.
Check also these products available at local stock:
Use discount code "NTSTD4PL" at the cart to buy together with Original Xiaomi 67W Charger with 10 USD discount from this link (need to add both phone and charger to the cart, and apply discount code):
https://bludiode.com/en/xiaomi-accessories/xiaomi-mi-11-pro-ultra-67w-quick-charger-15904/
The Director's Cut
Ultra Design
A new era of exquisite design
Break the pattern. Let imagination lead the way.
Premium ceramic design in black or white.
Ceramic Black
Ceramic White
IP68 waterproofSplash-proof
Ultra Camera
A new peak for photography
Three large sensors, three main cameras, perfect focus at night and when recording 8K videos.
No. 1 in total score in the DXOMARK rankings
As of March 29, 2021, the Mi 11 Ultra camera scored 143 points, ranking first overall in the DXOMARK rankings.
Xiaomi × Samsung joint development

Main camera, 1/1.12" super large sensor

1.4µm pixel size

2.8µm,

4-in-1 Super Pixel

f/1.95 aperture

50MP
8P lens
OIS



This super large sensor is as big as that of a camera, offering professional-level night shots and detail.
See the night with new eyes
In the dark, even images with complex detail are reproduced with accurate colors that perfectly reflect reality.
Xiaomi's new Ultra Night Photos algorithm
In extremely low light settings, it is nearly impossible for the naked eye to clearly perceive its surroundings, but Xiaomi's self-developed Ultra Night Photos allows you to see the world as it is through AI multi-frame fusion.
Focusing on this important matter is not easy
Dual Pixel Pro
The GN2 super large sensor accurately focuses in an instant, even in a dark and complex environments.
64-point laser focus
For the first time, Xiaomi has adopted a brand-new 64-point focusing system with a larger field of view, offering wider focus range. Enjoy accurate focus of both faraway and moving subjects.
Action capture
With Action capture the camera adjusts the exposure value in real time. The intelligent feature automatically follows people and animals, making sure to keep the focus where you want it.
Let HDR make the world come to life
HDR10+
Dual
Native ISO Fusion makes noisy low-light footage a thing of the past.
Processor-level single-shot progressive HDR captures the tonal range of the scene with one single image, avoiding movement issues like ghosting or motion blur.
End-to-end HDR10+ captures both bright and dark details, offering visuals with incredible dynamic range.
120 X telephoto camera
120x telephoto camera
120mm equivalent focal length
With a large 48MP and a 1/2" super large sensor, the telephoto high-resolution camera is tapping into even greater potential. After zooming in several times, distant scenery remains crisp and clear.
128° ultra-wide angle camera
48MP
128° ultra-wide angle
12mm equivalent focal length
1/2" large image sensor
7P lens
Triplemovie camera
Powerful 8K movie camera
8K recording
End-to-end HDR10+
Movie frame
Dual phone recording
Audio zoom
Ultra Night Video
Feeling creative? Start the movie camera and let your creative juices flow. Moving objects, faraway objects, dark nights are no challenge for the epic Mi 11 Ultra camera. Explore software features like audio zoom, Ultra Night Video and slow motion effects to take your videography to the next level. And for the finishing touch, add your favorite cinematic video filter to make your video look like it came straight from the cinema screen.
Ultra Performance
More than comprehensive
The Mi 11 Ultra is more than just an epic movie camera. It is an ultra-high-end flagship in other aspects as well with outstanding performance, display, battery life and sound quality
Qualcomm® Snapdragon™ 888
Reaching new heights
Qualcomm® Snapdragon™ 888

5nm process

LPDDR5

6.4Gbps

16% faster

UFS 3.1

Supports hardware-level defragmentation

3.5Gbps

Greater throughput
Three-phase cooling technology
Mi 11 Ultra is the first smartphone to feature a solid-liquid-gas phase cooling system. The thermal conductivity is improved by 100% compared to thermal paste. The large vapor chamber plate efficiently dissipates heat at all times.
5000mAh high-capacity battery
A sense of security 24/7
Mi 11 Ultra is exploring the future of batteries with 2nd generation nano-silicon anode material. Its lithium-ion storage capacity is ten times larger than that of traditional graphite anode material, which has significantly improved the battery capacity and charging speed.
Wired + wireless
Dual 67W charging
Charge to 100% in just 36 minutes with up to 67W wireless turbo charging or wired turbo charging. Plug in your phone during your coffee break and regain energy together.
Supports -10℃ low temperature charging
10W wireless reverse charging
DisplayMate A+
Raising the bar
WQHD+ 120Hz display
6.81"

AMOLED quad-curved display

1.07 billion colors

More colors

480Hz

Touch sampling rate

1700 nits

Peak brightness
TrueColor display
Dolby Vision® and end-to-end HDR10+
Corning® Gorilla® Glass Victus™
With the drop-performance increased to 2 meters and increased scratch resistance, the glass will keep your device intact.
1.5x

improved drop-performance

2x

improved scratch-performance
Rear display
When the smartphone lies face down, you can still keep track of time, battery life and notifications by glancing at the rear mini display.
Rear selfie
Use the rear display to take super clear selfies with the more powerful rear camera.
Make 10% battery
last for 55 hours*
Allows you to check the time, make or receive important calls, and respond to emergencies
*Feature available via OTA update.
Pro-grade audio
Working together with Golden Ear of Harman Kardon, Xiaomi has upgraded the dual speaker acoustics, and increased the volume, offering superb sound quality directly from your phone speakers.
Wireless microphone
As long as there is a Bluetooth speaker nearby, your phone can double as a microphone.
X-axis linear vibration motor
360° light sensor
IR Blaster
NFC
In-display heart rate monitoring
Bluetooth 5.2
*The data regarding Corning® Gorilla® Victus™ come from Corning's official website. Actual drop performance may differ from lab results as real conditions vary. *Data related to battery and charging was obtained from internal laboratories. Actual results may vary according to differences in software version, environment and usage conditions, and may not reflect the actual product.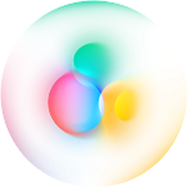 Modern ceramic technology
Qualcomm Snapdragon™ 888 | New phase change heat dissipation material
LPDDR5 (full blood version)丨WiFi6 (enhanced version)
Customized 1/1.12" super outsole | 2.8μm super photosensitive
128° super wide angle lens | 4800W super high resolution
120x Periscope telephoto lens | 4800W ultra-high resolution
full -focus film camera
67W wired flash charging/67W wireless flash charging/10W wireless reverse charging
5000mAh nano-silicon negative battery
2K + 120Hz AMOLED quad curved flexible screen
Harman Kardon | stereo dual Speaker
IP68 dustproof and waterproof*
Length: 164.3mm
Width: 74.6mm
Thickness: 8.38mm
Weight: 234g
*The above data is the test data of one meter laboratory. The actual results may vary slightly according to different measurement methods in the industry.
12GB + 512GB up to optional
Operating memory: 8GB / 12GB LPDDR5 high-speed memory (6400Mbps)
Body storage: 256GB / 512GB UFS 3.1 high-speed storage
* The actual available capacity will be reduced and different due to many factors: because the operating system occupies part of the memory (RAM), the actual available space is less than the identified memory capacity; because the installed operating system and pre-installed programs occupy part of the flash memory (ROM) ), the actual available storage space is less than the marked flash memory capacity.
Qualcomm Snapdragon™ 888
CPU architecture process: Kryo 680 architecture, 5nm process
CPU frequency: eight-core processor, the highest frequency can reach: 2.84GHz
GPU: Adreno 660 graphics processor, the highest frequency can reach 840MHz
AI: The sixth-generation AI engine
2K AMOLED four-curved flexible screen
Size: 6.81 inches
2K resolution: 3200 x 1440 WQHD
Display frame rate: up to 120Hz refresh rate
Touch sampling rate: up to 480Hz
Color gamut: 100% P3 color gamut
Primary color screen丨10bit丨MEMC frame rate compensation丨Eye protection reading mode丨360°photosensitive丨Sunshine screen 3.0丨Auto brightness 2.0
AI master image quality engine丨Ultra-thin screen fingerprints丨Dark light unlock丨Heart rate detection
Contrast ratio 5,000,000:1丨HDR10+丨Dolby Vision
Peak brightness: 1700nit standard Samsung E4 luminescent material
Corning® Gorilla® Glass Victus™
Main camera system
50 million pixel super-sensitive main camera: 1/1.12" customized super large bottom丨2.8μm four-in-one丨equivalent 24mm focal length丨1.4μm single pixel丨
8P lens丨f/1.95 large aperture丨Stagger HDR*丨Dual native ISO Fusion ultra-dynamic technology
48MP ultra-telephoto lens: 120x digital zoom丨10x hybrid optical zoom丨5x optical zoom丨OIS optical image stabilization丨equivalent 120mm focal length
48MP ultra-wide-angle lens: 128° super wide-angle丨12mm equivalent focal length丨7P lens丨f/2.2 aperture
8K Movie Camera丨Film Frame丨Multi-cameras at the same time丨Multi-camera recording丨Audio zoom丨Sports capture丨Night owl algorithm丨1920fps slow motion video丨
Movie Lens丨AI Magic Doppelganger丨AI Magic Kaleidoscope丨AI Camera丨Super Night Scene 2.0丨Document Mode丨ID Card Photocopying Mode丨Moe Shooting丨
VLOG video丨Voice subtitles丨Sports follow-up丨Time-lapse photography丨Video filters丨Video beauty丨Video super anti-shake丨Macro video shooting丨
Short video recording丨Portrait mode丨Panorama mode丨Professional mode丨Dynamic photo丨Countdown photography丨Level meter丨Continuous shooting mode丨Facial recognition丨
HDR丨AI Beauty丨AI Smart Slimming丨Ultra-wide-angle edge distortion correction丨Group photo facial correction丨Custom watermark丨Portrait blur adjustment丨
Movie light effect丨AI super-resolution camera丨AI watermark丨long exposure丨timed continuous shooting丨voice control camera丨super moon
Main video shooting
8K video shooting frame rate: 24 fps, support HDR 10
4K video shooting: 60fps / 30fps, support HDR 10+
1080P video shooting: 60fps / 30fps, slow motion shooting: 120fps / 240fps / 480fps / 960fps / 1920 fps
720P video shooting: 30fps, slow motion shooting: 120fps / 240fps / 480fps / 960fps / 1920 fps
Super telephoto / super wide video shooting
8K video shooting frame rate: 24 fps
4K video shooting: 60fps / 30fps
1080P video shooting: 60fps / 30fps, slow motion shooting: 120fps / 240fps / 480fps / 960fps / 1920 fps
720P video shooting: 30fps, slow motion shooting: 120fps / 240fps / 480fps / 960fps / 1920 fps
*Subsequent OTA update is required
Front 20 million ultra-clear camera
Voice subtitles丨cute shooting丨video filters丨video beautification丨movie mode丨front slow motion丨portrait mode|3D ​​beauty beauty丨
Front panorama丨Gesture camera丨Front HDR丨Front screen fill light丨Countdown photo丨AI smart beauty | Baby beauty丨AI micro-shaping丨
AI nude makeup beauty丨Film light effects丨AI watermark丨Timed continuous shooting丨Voice control photography丨Front night scene | Time-lapse photography
Front video shooting frame rate
1080p video shooting: 30fps / 60fps
720p video recording: 30fps
720p slow motion video shooting: 120fps
5000mAh (typ) / 4900mAh (min)
Built-in lithium-ion polymer battery, non-removable
USB Type-C double-sided charging interface
The phone supports QC4 / QC3+ / PD3.0 fast charge protocol
67W wired flash charging/ 67W wireless flash charging/ 10W wireless reverse charging
SA/NSA dual-mode丨dual-cards丨full Netcom 7.0
supports dual-cards, unlimited operators, both primary and secondary cards can use 5G
Supports dual Nano-SIM card slots, both cards can be connected to the 5G network regardless of operators
Support China Mobile/Unicom/Telecom 5G/4G/3G/2G ②
Support dual card 5G dual mode SA/NSA (Sub-6G) ③
Support dual-card VoLTE HD voice ④
Note ①: Whether to support 5G depends on the local operator's network; when two telecom cards are used, the secondary card can only be registered on the telecom VoLTE network. If the secondary card or the local network does not support the telecom VoLTE service, it cannot be used;
Note ②: Not supported TD-SCDMA standard (mobile 3G);
Note ③: Whether SA/NSA is supported depends on the local operator's network and service deployment, and the secondary card SA function is supported through OTA upgrade;
Note ④: It supports the VoLTE service of China Mobile/Unicom/Telecom. Actually The usage depends on the operator's local network and service deployment;
Support frequency band
5G: n1 / n3 / n28 / n41 / n77 / n78 / n79
Note: The actual network and frequency band usage depends on the deployment of local operators
4G: FDD-LTE: B1 / B2 / B3 / B4 / B5 / B7 / B8 / B12 / B17 / B18 / B19 / B20 / B26 / B28
TDD-LTE: B34 / B38 / B39 / B40 / B41 / B42
Note: LTE B41 (2496-2690 194MHz);
3G: WCDMA: B1 / B2 / B4 / B5 / B6 / B8 / B19; CDMA EVDO: BC0
2G: GSM: B2 / B3 / B5 / B8; CDMA 1x: BC0
Support 4×4 MIMO antenna technology | HPUE | HO RxD
WLAN protocol: WiFi 6 enhanced version, WiFi 5, WiFi 4 and 802.11a / b / g
WLAN frequency: 2.4G WiFi | 5G WiFi
Support 2x2 MIMO, 8x8 Sounding for MU-MIMO, WiFi Direct, Miracast, 2.4G, 5G dual concurrent
Bluetooth: Bluetooth 5.2
Support AAC / LDAC / LHDC
After the Tianxing Finance·Wallet App is activated, you can use traffic card, Mi Pay, door card, eID*, electronic car key* and other functions by double-clicking the power button.
Transportation card: support 300+ cities, support 40+ types of public transportation cards* transfer cards, support free old card transfer to new machine and simultaneous transfer of card balance.
(Transport card support cities due to differences in technical conditions and cities, etc., subject to actual conditions; the available range of credit card terminals and ride discounts are subject to the release of local governments and operating companies.)
Mi Pay: Support online payment, offline payment, UnionPay QR code, UnionPay card payment, UnionPay one-touch payment.
Door card: door card simulation, Mijia smart door lock, virtual door card, custom blank card. (Only unencrypted door cards with a frequency band of 13.56 MHz can be simulated. Bank cards with door card functions and door cards with stored-value consumption, bus consumption and other functions cannot be simulated temporarily. Even if the simulation is successful, these cards will not be Possess functions such as banking and public transportation;)
Smart card selection: Smart switch between door card and traffic card.
The specific number of cities supported, city names, banks, number of cards, eID partner hotels list, electronic car key partner models, etc., are subject to actual conditions. For further information, please follow the official WeChat account of "Sky Star Financial Wallet".
Navigation and positioning
Tri-frequency satellite GNSS:
Beidou: B1I+B1C+B2a 丨GPS:L1+L5 丨Galileo: E1+E5a 丨GLONASS: G1 丨QZSS: L1+L5丨NavIC L5
AGNSS: A-GPS 丨A-GLONASS 丨A-BDS 丨Data network positioning丨Wi-Fi network positioning丨Sensor assisted positioning
MP3, FLAC, APE, AAC, OGG, WAV, WMA, AMR, AWB
Hi-Res & Hi-Res Wireless Audio Certification丨Harman Caton丨Dual Stereo Speakers丨Audio Zoom丨Bluetooth Transmission丨Audio Sharing丨Real-time Ear Back丨WeChat/QQ Call Recording丨HDC Mode丨HD Recording 2.0丨
MP4, MKV, AVI, WMV, WEBM, 3GP, ASF playback
HDR 10, HDR 10+, Dolby Vision video content supports high dynamic range display
Ultrasonic distance sensor丨Ambient light sensor丨Acceleration sensor丨Gyroscope丨Electronic compass丨Hall sensor丨X-axis linear motor丨Infrared remote control丨Grip sensor丨Barometer丨Back light (color temperature) sensor丨Flicker sensor丨Multi-point Laser focus sensor
MIUI 12*
based on Android 11
Please pay attention to the notice on MIUI official website for MIUI 12.5 upgrade time, so stay tuned
Mobile phone丨Customized protective shell丨Film丨Card pin丨Three-guarantee certificate丨Instructions
*This list is only for the package of the whole machine. According to different sales packages, the accessory packages provided outside the package of the whole machine are slightly different, and the user's choice at the time of purchase shall prevail.
Special Note:
**In terms of memory and capacity, the actual available capacity will be reduced and different due to many factors: due to the operating system running occupies part of the memory (RAM), the actual available space is less than the identified memory capacity; due to the installation of the operating system and pre-installed programs Occupies part of the flash memory (ROM), and the actual available storage space is less than the capacity of the identified flash memory.
*The screen diagrams and product description display diagrams provided on this website are all reference diagrams, and the actual situation is subject to the actual product.
*Product pictures, models, data, functions, performance, specifications, user interface and other product information are for reference only. Xiaomi may improve the above content. For specific information, please refer to the actual product and product manual. Unless otherwise specified, the data involved in this website are the results of Xiaomi's internal testing, and the comparisons involved are all compared with Xiaomi products.
*The general mobile phones compared on the page are Xiaomi's own mobile phones. The product site does not specifically point out that it is provided by our laboratory data, design technical parameters and suppliers. The actual data of the whole site will be slightly different due to different test software versions, specific test environments, and specific versions. The structural pictures displayed on the whole site are all functional schematic diagrams, not the absolute actual structure, and the actual product shall prevail.
*Mi 11 Pro and Mi 11 Ultra are splash-proof, water-resistant, and dust-proof. They have been tested under controlled laboratory conditions and their effects have reached IP68 level under the IEC 60529 standard (the longest staying time is 1.5 meters deep underwater) Up to 30 minutes). Splash-proof, water-resistant, and dust-proof functions are not permanently effective, and the protective performance may be reduced due to daily wear. Do not charge the phone when it is wet. Damage caused by immersion in liquid is not covered by the warranty.
No customer reviews for the moment.
Questions
(42)
From
Dominik Blicharski
|
2023-10-23 15:40:26
Hi there the bootloader is locked or unlocked?...

administrator
When you choose global rom - unlocked. With original one - it remains locked.
From
Chef boyardee
|
2022-10-10 01:06:24
Will Google pay work with either versions if the mi 11 ultra?
administrator
Hello, Google Pay will work without modification only on original rom. If you'll choose Global rom, you'll need to install patch for Google Pay.
From
Alieksiei Zabarskyi
|
2022-09-23 10:09:18
Will the phone itself be updated over the air?
administrator
yes, it does on both rom versions.
From
Alberto Concepción
|
2022-07-05 18:57:33
Is this phone supported by Google play ?
administrator
Hello, this is Chinese device but you can choose it with Global rom installed, it have then Google apps.
From
andrew morris
|
2022-06-24 18:45:40
hi, does this phone come with the fast charger 67 watt
Only registered user can ask a question.
Login