Xiaomi Mi 11 Ultra 12GB+256GB Ceramic marble white
| | |
| --- | --- |
| Location: | Asia |
| Possibility to return: | Yes, within 14 days to warehouse in USA / UK or EU |
| Length of warranty | 12 months |
| Warranty Extension: | At promotional terms, up to 24 months (during checkout) |
| Dual Sim | Yes |
| Water resistance | Yes |
| 5G | Yes |
| Rom: | Global or Original (Chinese+English) - select below |
| Processing time for warranty service from | 6 weeks |
| Processing time for warranty repair to | 12 weeks |
Other variants / accessories
Unavailable - order on demand
Available delivery options:
Keep track of the price drops on this item. Simply enter your email here and we will send you an email alert.
Invalid email
Watch it
You will get $ 8.36 in reward when purchase 1 of this product. The reward can be used to pay for your next orders, or converted into voucher code.
Frequently Asked Questions
Welcome to Bludiode.com
We are mobile electronics marketplace seller since 2014, we offer mostly smartphones, tablets and accessories. Our customers have right to return product locally (USA, UK, EU) and execute warranty up to 24 months. All products sold on our website are coming straight from the producers, are genuine and they are subject to the warranty. To learn more click "About us" in the website footer.
Check also these products available at local stock:
Use discount code "NTSTD4PL" at the cart to buy together with Original Xiaomi 67W Charger with 10 USD discount from this link (need to add both phone and charger to the cart, and apply discount code):
https://bludiode.com/en/xiaomi-accessories/xiaomi-mi-11-pro-ultra-67w-quick-charger-15904/
Mi 11 Ultra
One exploration, a window to welcome the light;
A tribute, a new species outside the rules;
A dedicated professional imaging work,
here.
ULTRA DESIGN
Break the boundaries,
imagine into the future
Xiaomi 11 Ultra boldly imagine that the lens layout breaks through the boundaries, and
is a leap in imaging capabilities, releasing an unprecedented world of display. The
functions and look and feel are both impressive.
The ingenious modern ceramic craftsmanship, the firmness and durability far exceed imagination, and the delicate touch is like condensing fat. Your hands will be impressed by this.
The black is calm and atmospheric, the white is elegant and gentle, and the rare marble pattern is maverick. The three colors have extraordinary texture.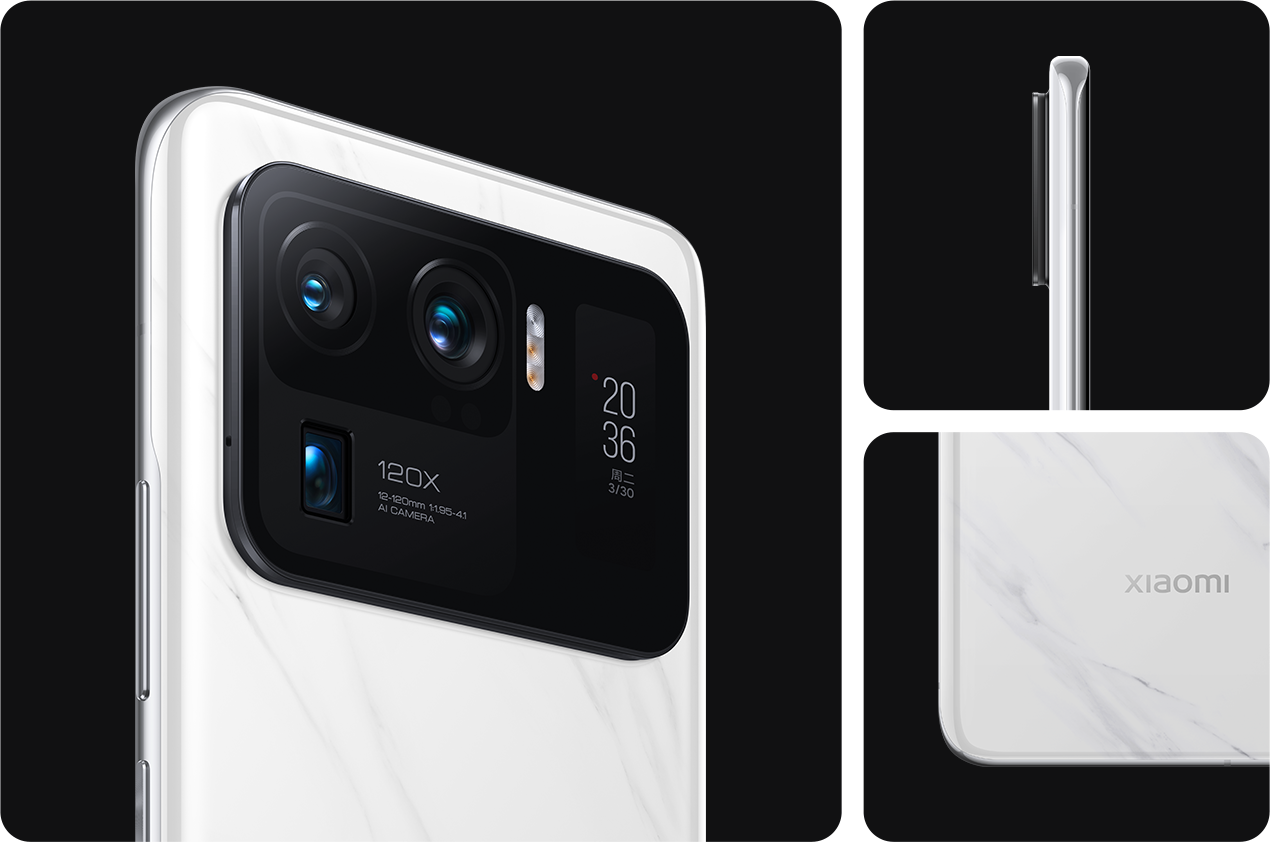 Marbling Special Edition
Ceramic black
Ceramic white
IP68 waterproof
spill, deep water
ULTRA CAMERA
Unveil the
new image of new life
3 outsole, three play the leading role of the main subject, all focal lengths night shooting, all focal lengths
8K record - unprecedented ultra-high specification mobile phone photography has never been extravagant
luxury experience, it will stimulate the kind of inspiration?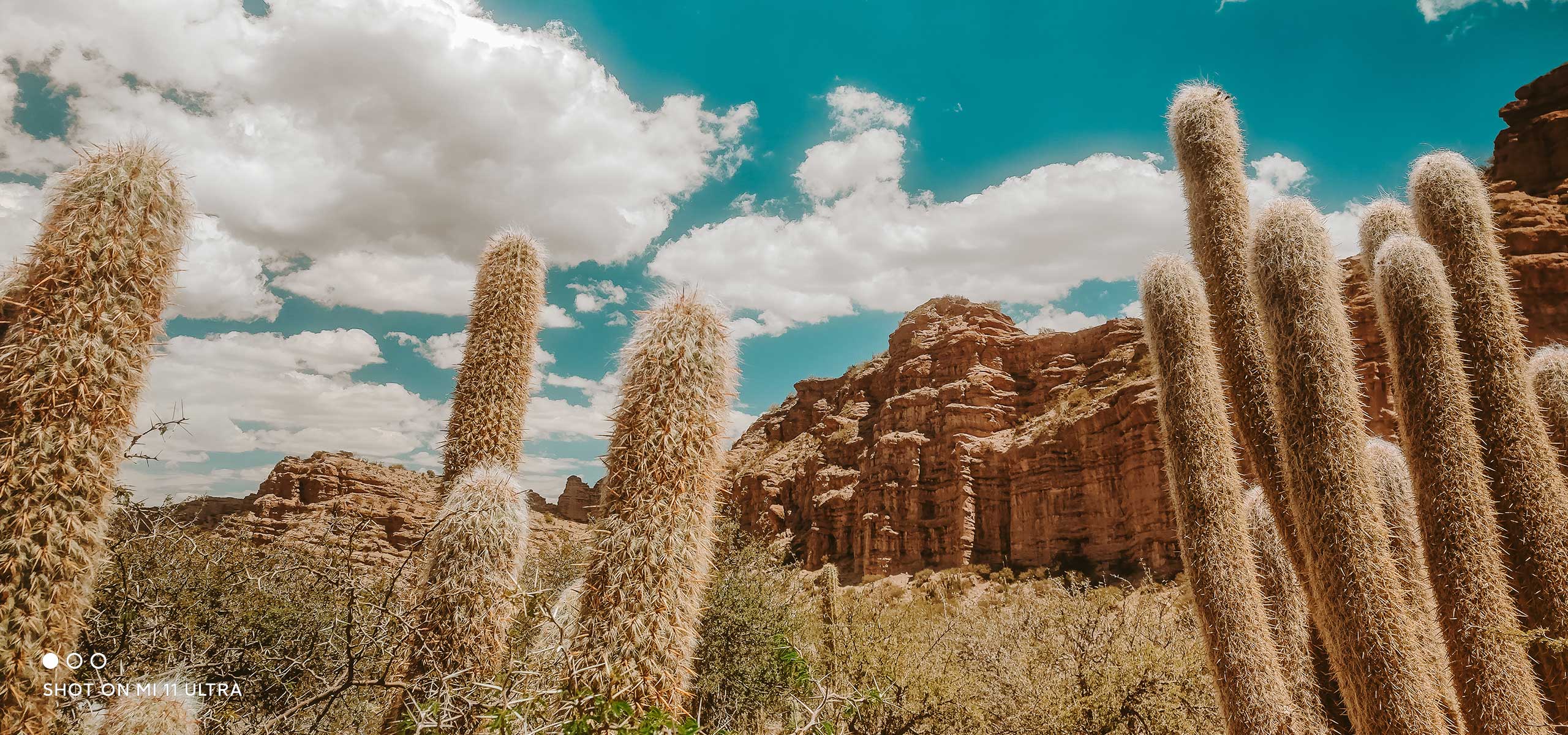 Xiaomi X and Samsung jointly develop the
main camera 1/1.12" custom super outsole
1.4μm single pixel area
2.8μm (4 in 1)
f/1.95 large aperture
50MP
8P lens
OIS optical image stabilization
This "super outsole" has the size of the camera and the professional level of light input. It
brings professional level of detail and richness. The ability to discover and portray the night
is enviable.
Give the night a hard photo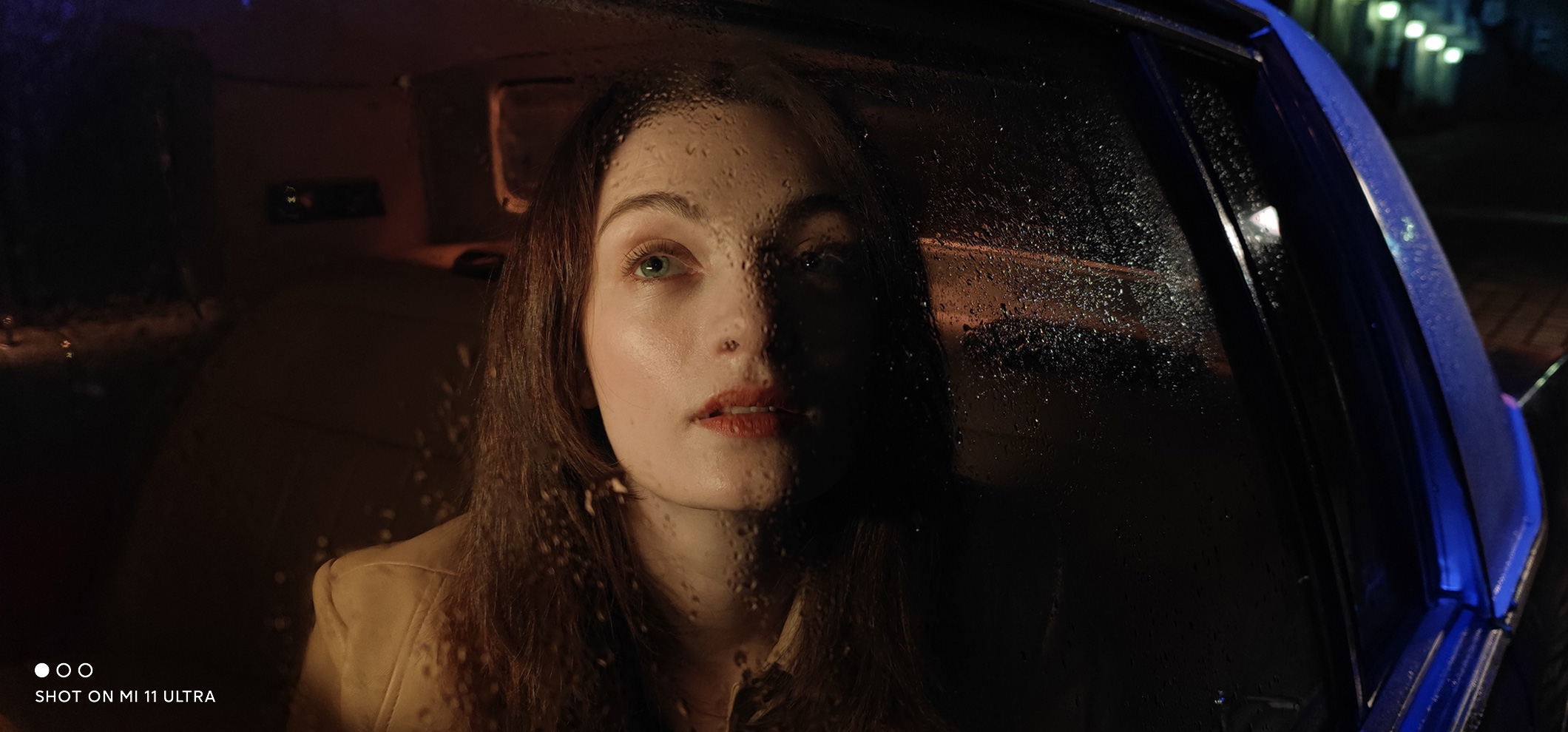 Dim ambient light can also light up every dark part, and the color reproduction is no different from reality. When you zoom in, the water droplets and hair can be rendered so detailed.
"
Night Owl Algorithm" Amazing Real Night Vision
In the 0.02-0.1lux extremely dim light environment, the naked eye basically fails, but Xiaomi's self-developed "Night Owl Algorithm"
can still see the original world clearly through AI multi-frame fusion.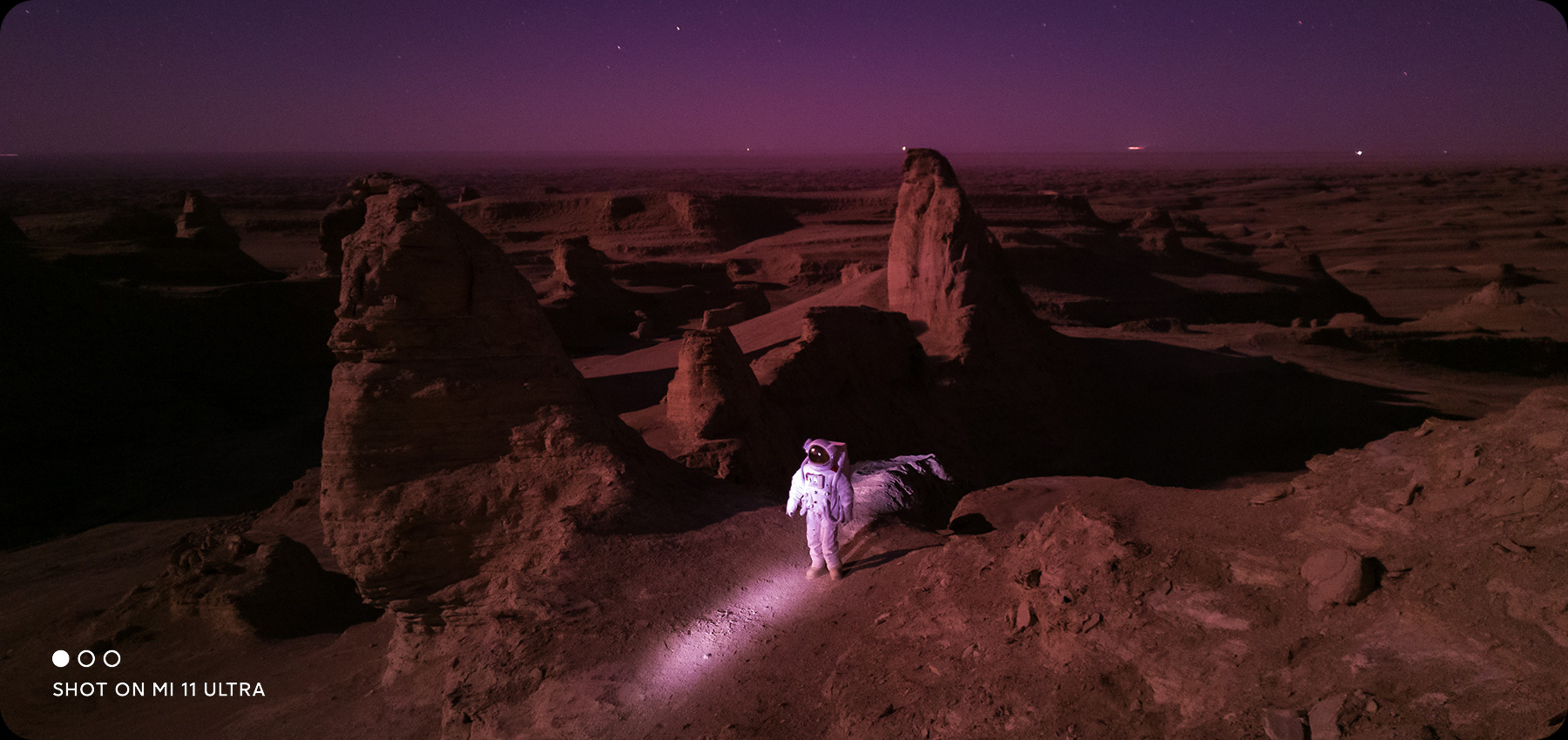 Focusing on this important matter is not easy
Full pixel omnidirectional 8-core focus
Focusing in low light is always a shot slower than inspiration?
The GN2 outsole has the capability of "full-pixel omnidirectional 8-core focusing",
and even the dark and complex scene can capture the focus
in an instant. Every time your inspiration strikes, it will freeze into a clear moment.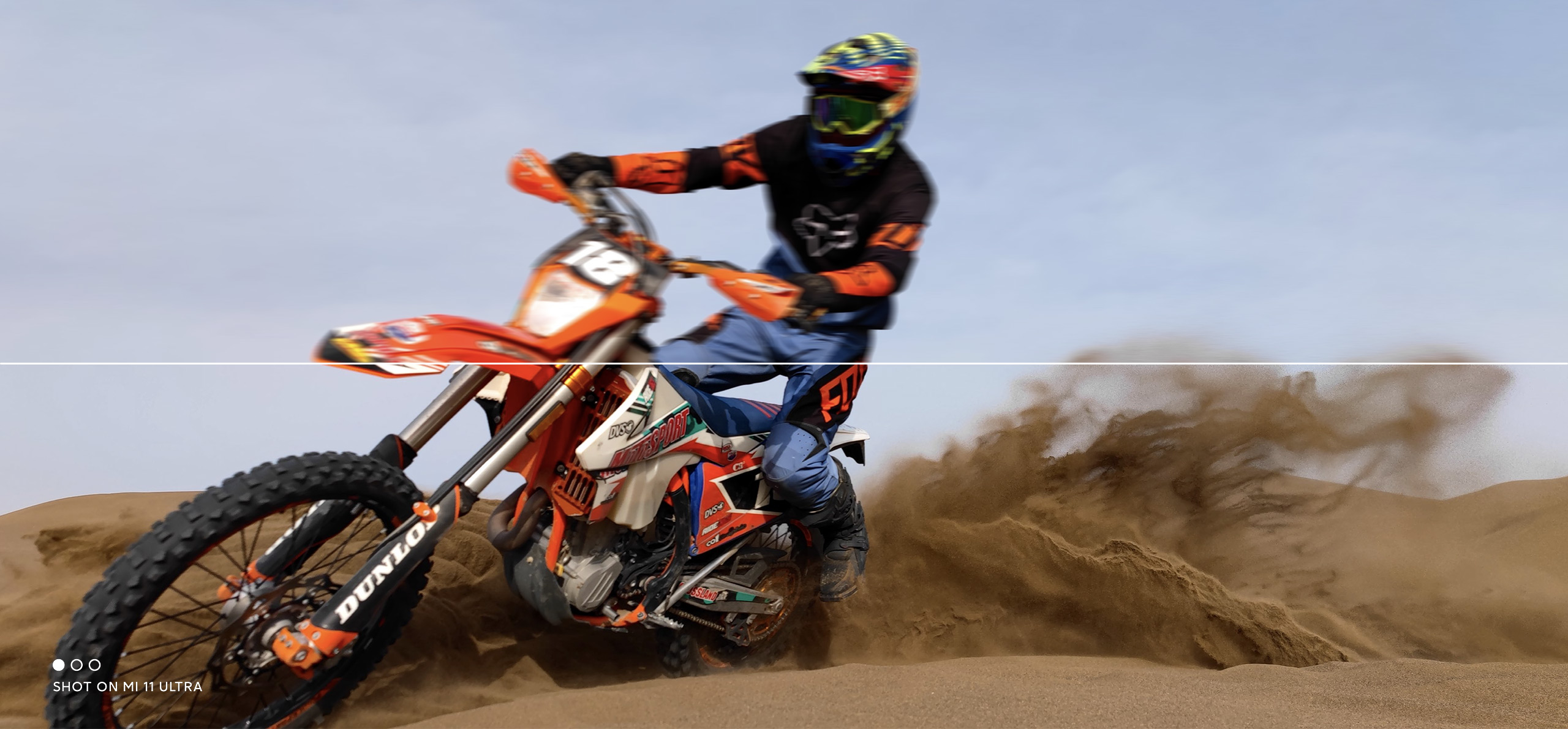 New 64-point laser focusing system
New friends are online! The 64-dot laser focus has fully upgraded the focusing ability, with a larger field of view,
a wider range, a longer distance, a faster speed, and a larger range of precise focusing.
Super smart sports capture
Want to record the flexible figure of a cute pet, but shoot it as a vague emoticon?
With "Sports Capture", the focus will follow people or animals
and intelligently adjust the exposure parameters. Your athletic posture will never become a "passerby" anymore.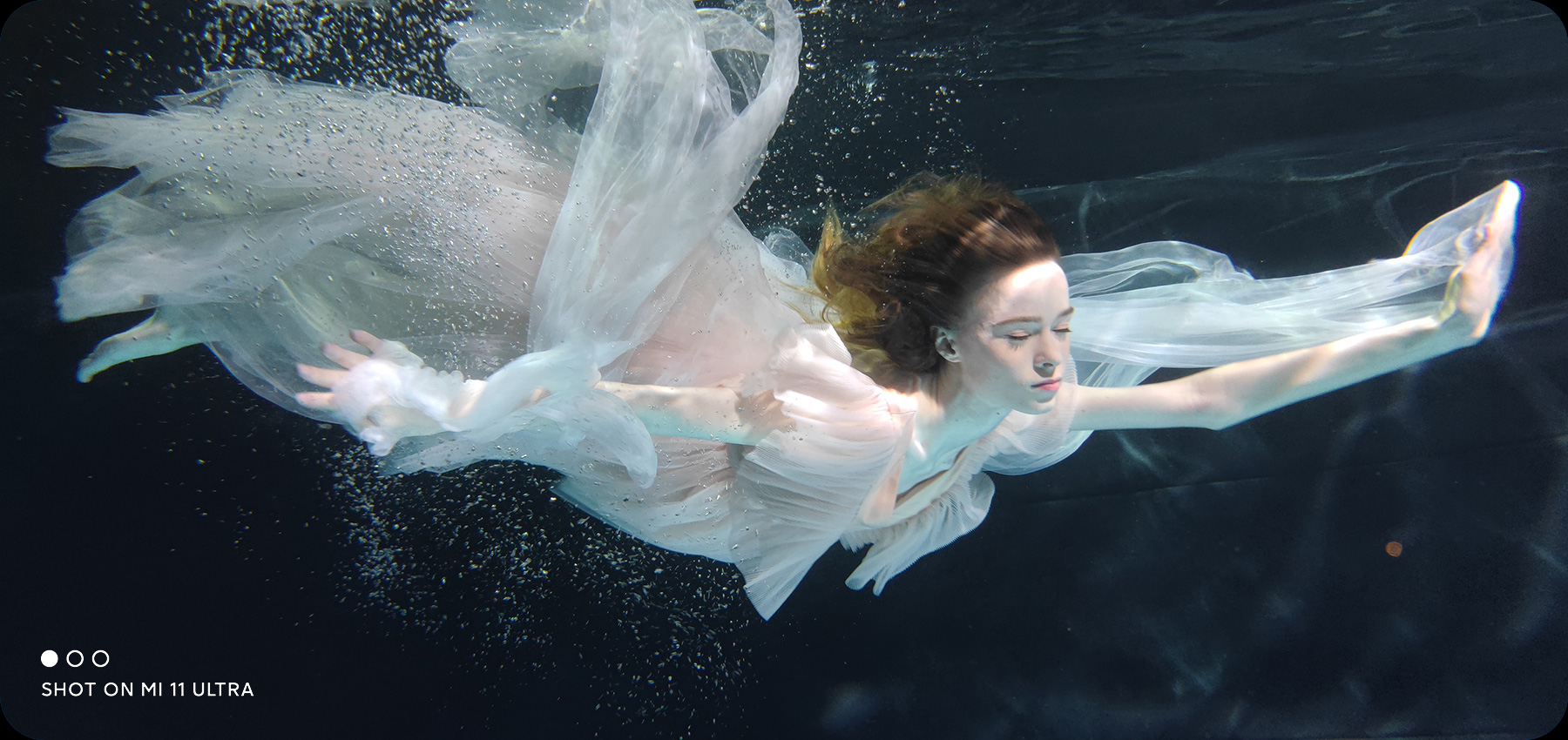 Come, talk about comprehensive HDR
Dual native ISO Fusion
chip level single frame progressive HDR
full link HDR10+
· "Dual Native ISO Fusion" performs different ISO gains on high and low light and blends them so that the highlights are not exposed and the details of the dark parts are clear.
· "Chip-level single frame progressive HDR" exposes the pixels line by line for three consecutive times, eradicating the ghosting problem of HDR, and significantly improving the dynamic range.
· Full-link HDR10+ provides you with a visual enjoyment of high dynamic color throughout the entire process from shooting, processing to display.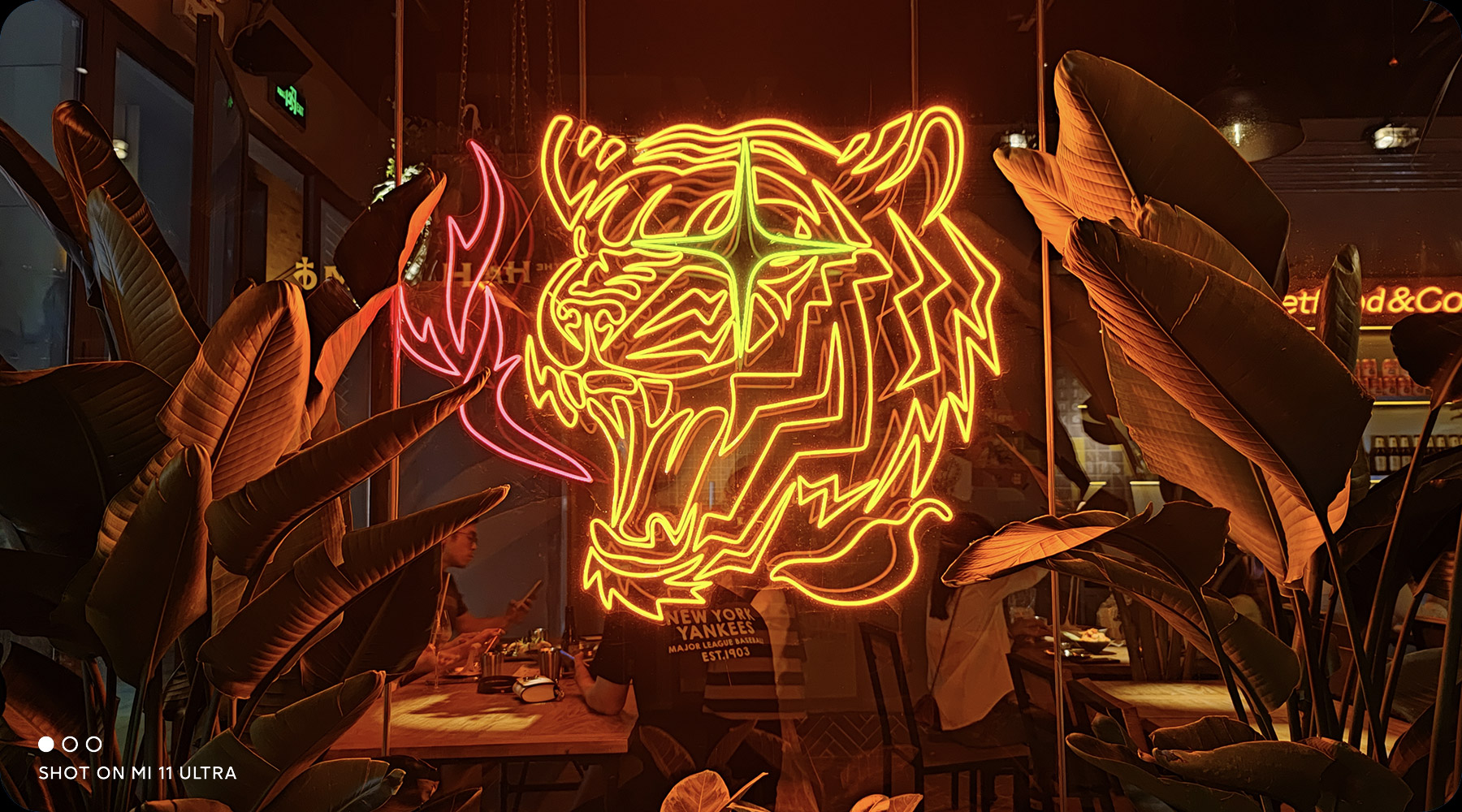 120X
Periscope telephoto lens
48MP main camera-level
120X periscope telephoto lens
Equivalent to 10X optical zoom
120X digital zoom
1/2"
48 million pixels
1.6μm (4 in 1)
120mm equivalent
With a large 48 million pixels and a 1/2" outsole, the main-photograph-level periscope telephoto camera has been tapped into greater potential. Even if the distant scenery is magnified several times, it is still clear and accurate. Even, you will experience a long The fresh fun of the defocused night scene.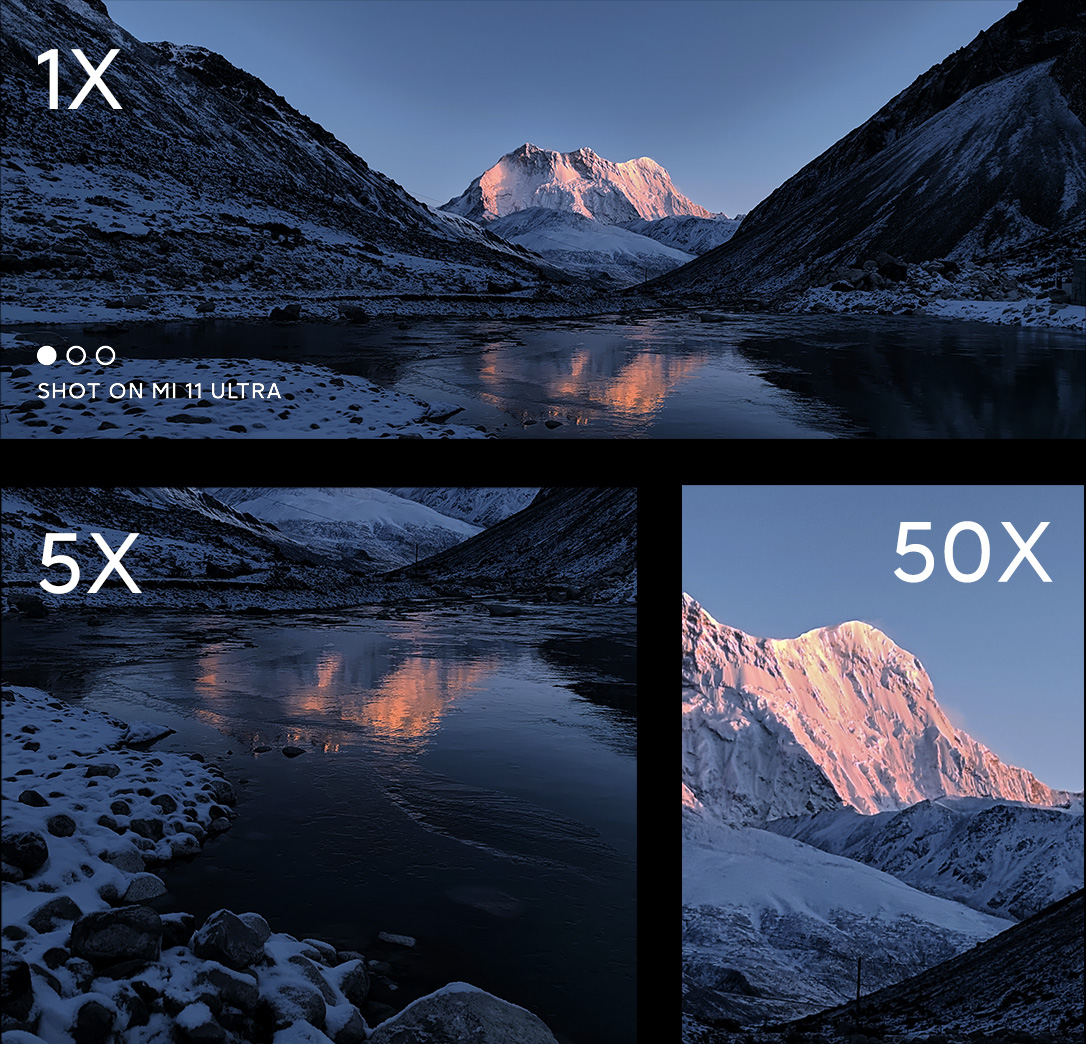 48MP main camera level
128° ultra-wide-angle lens
48MP
128° super wide angle
12mm equivalent focal length
128° ultra-wide-angle lens, with 48MP large pixels and 1/2" outsole, wide-angle photos will have more details and clarity, and wide-angle night scene creation will become your masterpiece.
---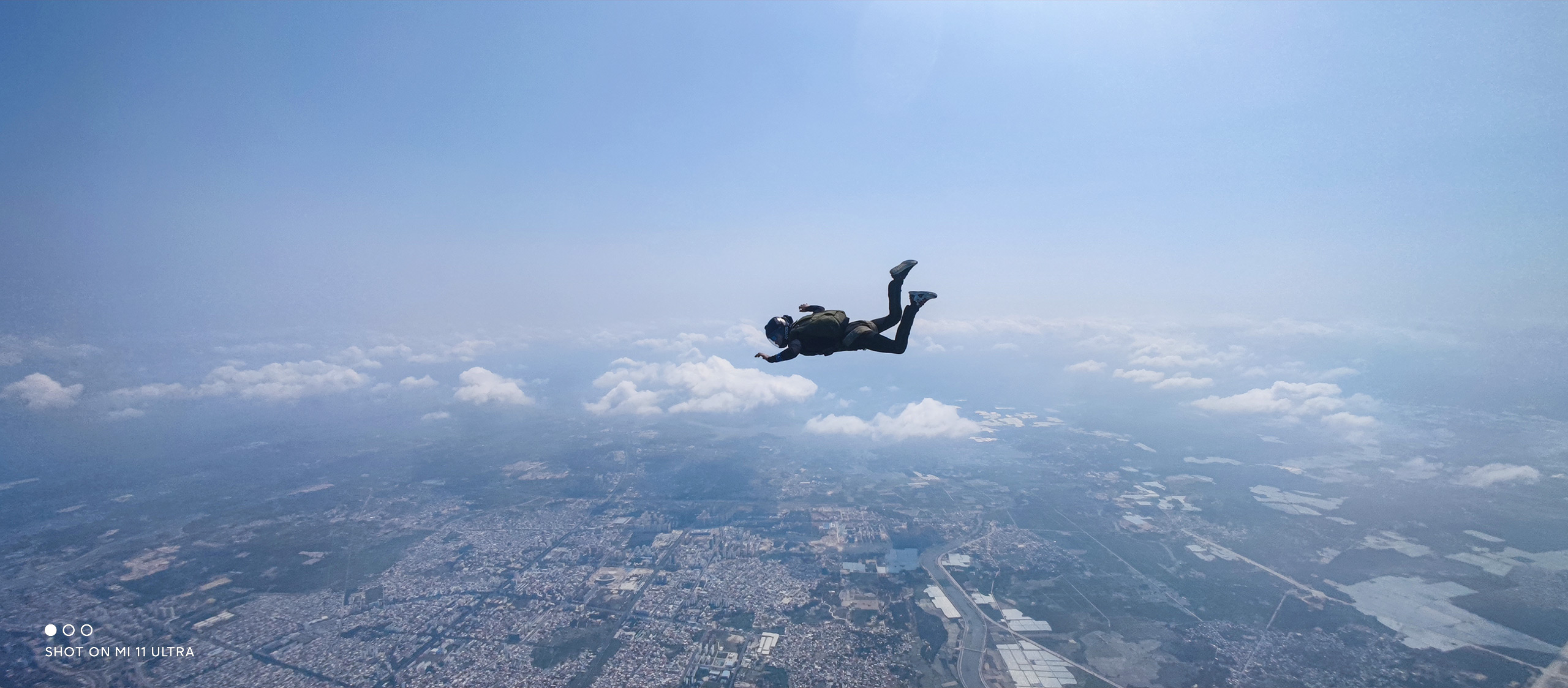 Powerful 8K movie camera

When night comes, the flow of traffic lights up a whole highway;
when people come and go, imagine that you can pause time with your hand;
the pedestrian street covered by neon, squinting to create a sense of vertigo in the movie...
your daily life and imagination can also be It is a famous scene full of movie sense.
VLOG templates for a variety of classic movie lenses, movie filters, and automatic soundtracks...
As long as you want to create, open the movie camera——
"Director, please take your place."

Multi-machine joint recording, more freedom
Mi 11 Ultra not only supports the simultaneous opening of multiple cameras on this phone, but also supports access to another Mi 11 Ultra or Mi 11 Pro, dual-camera framing, and multi-camera realization of your director dream.
ULTRA PERFORMANCE
Not only omnipotent,
more comprehensive and high-powered
In addition to the super powerful image function, Mi 11 Ultra itself is already a comprehensive super high-end flagship, outstanding in performance, display, battery life, sound quality, quality and other aspects.
Snapdragon 888 processor
peaks and breaks through
New Phase Change Thermal Conductive Material
For the first time, the solid-liquid-phase heat transfer pad used in the base station is applied to the mobile phone, and the thermal conductivity is improved by 100% compared with the gel, and there is a large-area VC thermal board for efficient heat dissipation at any time.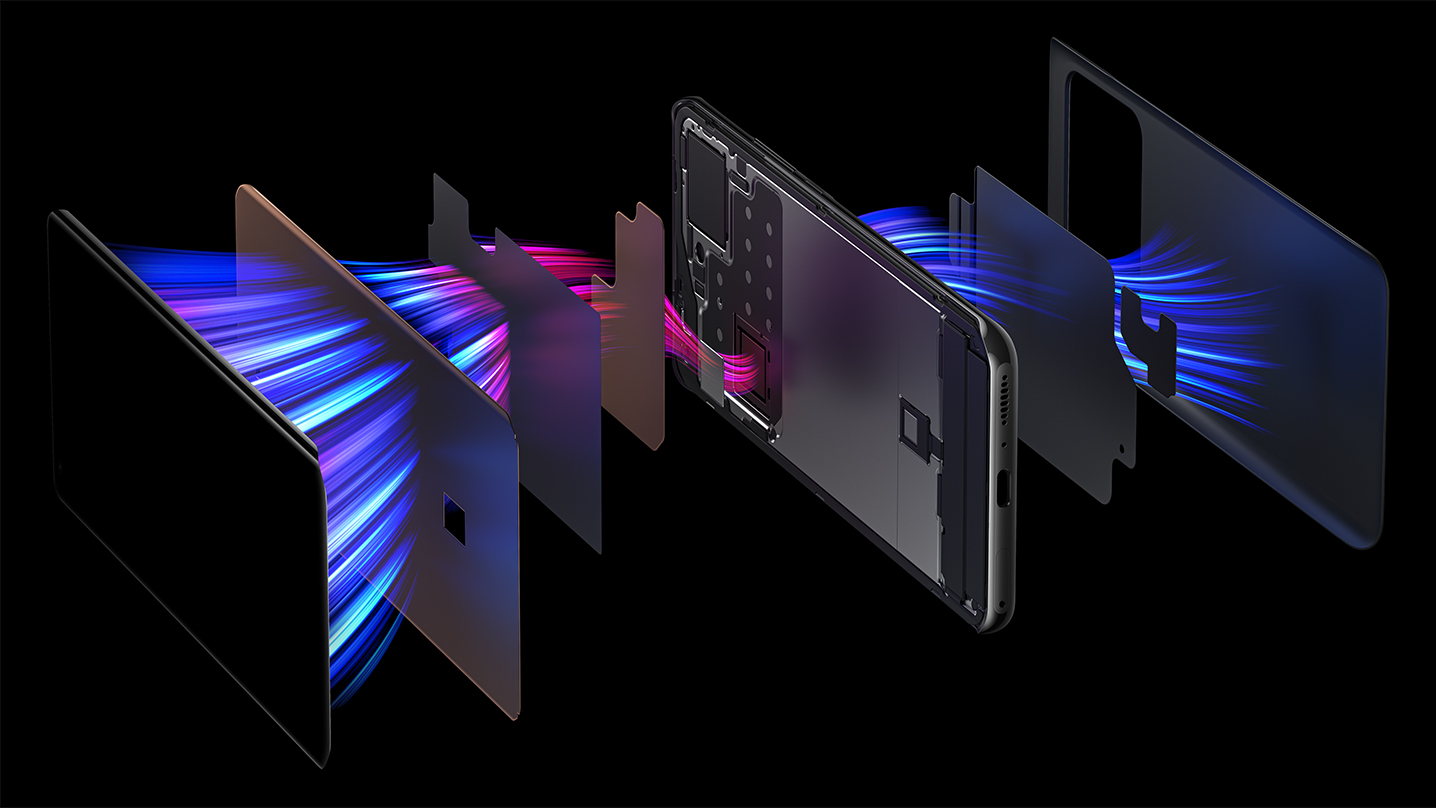 5000mAh ultra-large battery for
all-weather online security
The second generation of nano siloxy anode material Xiaomi mobile phone is the first to explore the future of the battery industry! Ten times the lithium ion storage capacity of traditional graphite anode materials, significantly improving battery capacity and charging speed.
Wired + wireless
dual 67W charging
Up to 67W of wireless charging, it can be fully charged in 36 minutes. After a coffee break, you and your phone are full of energy. Wired charging is also up to 67W, and it only takes 36 minutes to fully charge.
Support -10°C low temperature charging
Support 10W reverse charging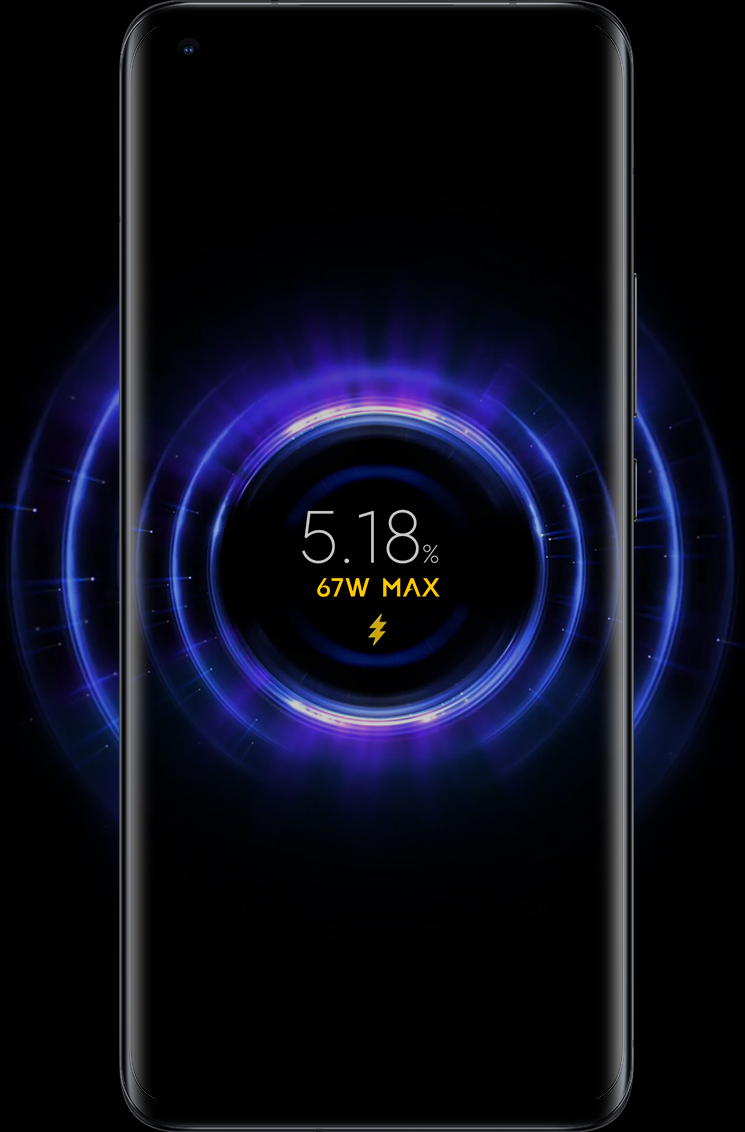 DisplayMate A+
high-end screen benchmark

2K+120Hz primary color screen
Professional primary color screen


Get DisplayMate A+ score, support "Dolby Vision" and full link HDR10+
Corning Gorilla Glass Victus
The anti-drop performance is increased to 2 meters, wear-resistant, scratch-resistant and durable.
This glass is not a "glass heart".
1.5x
Improved anti-fall performance
2x
Improved scratch resistance
Smart "small window" display
If the phone is not facing up, you may have an important event "postponed".
And this smart small window on the back screen not only has power and time, but also can answer and hang up the phone and prompt information.
Rich information screen display patterns, low-key light up the back of the phone, and even brighter the focus of the audience.
Rear selfie
Use a more powerful rear camera to take a super clear selfie, and you can adjust the
pose at any time from the small window . With an ultra-wide-angle lens, a group photo of friends is no longer difficult.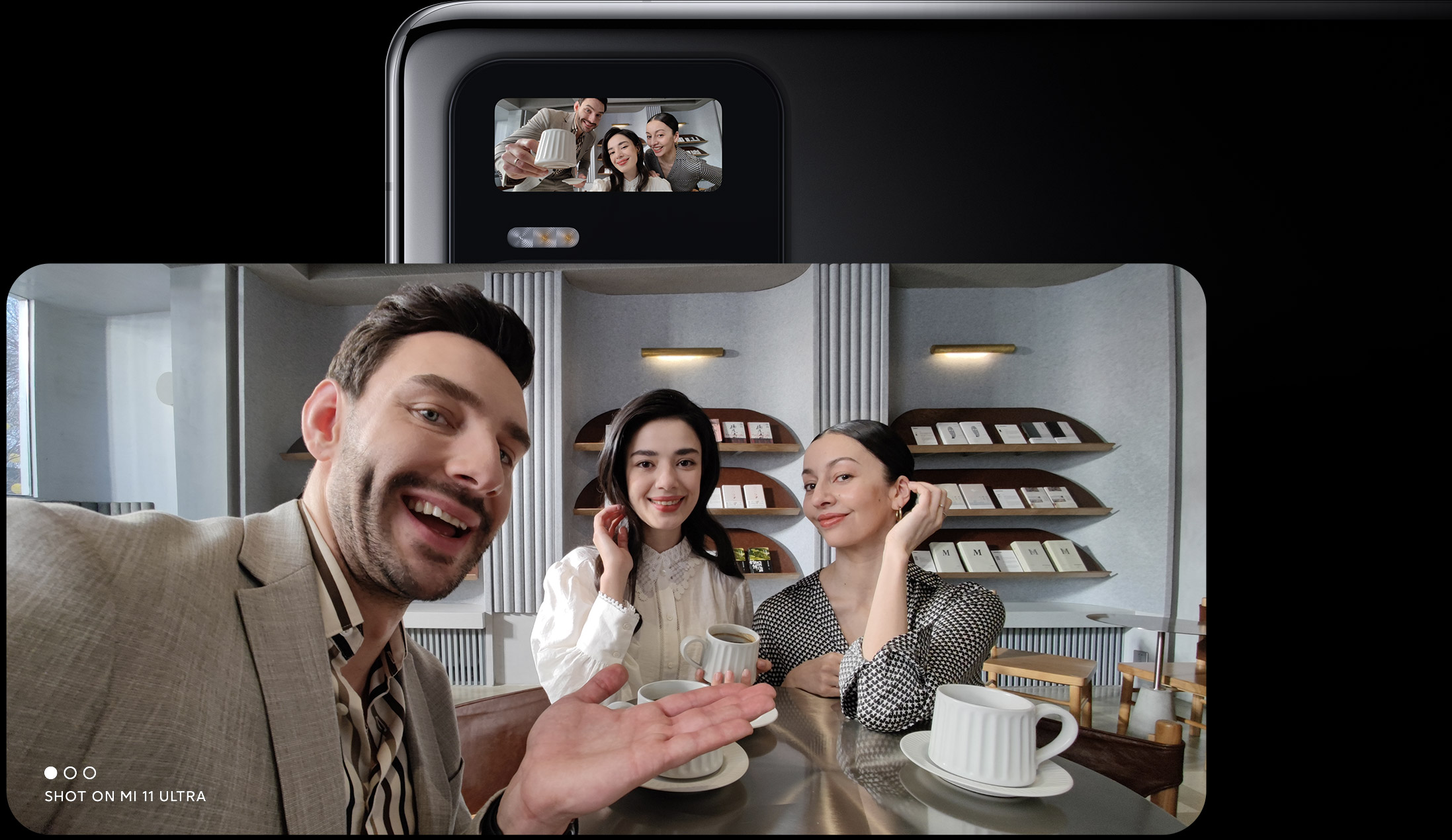 Extreme mode
10% battery
life limit for 55 hours*
Can only read the time, make and receive important calls, and respond to emergencies
*According to the calculation of the scene where the small screen is turned on once per hour, and the screen is turned off after 30 seconds each time. "When the battery is fully charged, it is estimated to be able to stand by for about 22 days, and when the battery is 10%, it is estimated to be able to stand by for 55 hours. Due to the difference in test conditions, please refer to the actual situation.
"Harman Caton" on the phone
Both speakers have been upgraded, and the loudness has been greatly improved.
Xiaomi and the professional acoustic team of Harman Kardon "Golden Ears" have worked closely
together to polish the acoustic system. You
can hear the good sound and make you hear more.
A
good helper for smart application life
wireless microphone
---
As long as you have a Bluetooth speaker, your Mi 11 Ultra is a microphone that you can carry with you, connect to Bluetooth, and sing as you speak.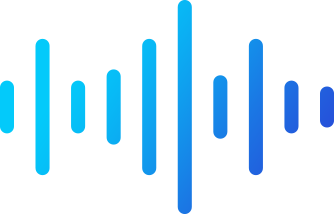 Multi-size ID photo
---
Built-in a variety of standard sizes, hair-level cutouts, and change the background color arbitrarily. Do not go to the photo studio, easily get ID photos.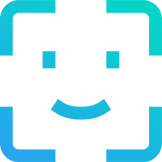 Intelligent text recognition
---
Regardless of whether you take photos or photo albums, you can accurately identify and extract text, freely edit, export, and share.
Xiao Ai Simultaneous Interpretation
---
Support voice, text and photo translation. It also supports face-to-face simultaneous interpretation, travel abroad, and business conversations, which are more convenient.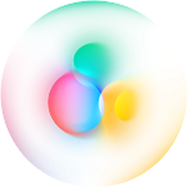 Modern ceramic technology
Qualcomm Snapdragon™ 888 | New phase change heat dissipation material
LPDDR5 (full blood version)丨WiFi6 (enhanced version)
Customized 1/1.12" super outsole | 2.8μm super photosensitive
128° super wide angle lens | 4800W super high resolution
120x Periscope telephoto lens | 4800W ultra-high resolution
full -focus film camera
67W wired flash charging/67W wireless flash charging/10W wireless reverse charging
5000mAh nano-silicon negative battery
2K + 120Hz AMOLED quad curved flexible screen
Harman Kardon | stereo dual Speaker
IP68 dustproof and waterproof*
Length: 164.3mm
Width: 74.6mm
Thickness: 8.38mm
Weight: 234g
*The above data is the test data of one meter laboratory. The actual results may vary slightly according to different measurement methods in the industry. 12GB + 512GB up to optional
Operating memory: 8GB / 12GB LPDDR5 high-speed memory (6400Mbps)
Body storage: 256GB / 512GB UFS 3.1 high-speed storage
* The actual available capacity will be reduced and different due to many factors: because the operating system occupies part of the memory (RAM), the actual available space is less than the identified memory capacity; because the installed operating system and pre-installed programs occupy part of the flash memory (ROM) ), the actual available storage space is less than the marked flash memory capacity.
Qualcomm Snapdragon™ 888
CPU architecture process: Kryo 680 architecture, 5nm process
CPU frequency: eight-core processor, the highest frequency can reach: 2.84GHz
GPU: Adreno 660 graphics processor, the highest frequency can reach 840MHz
AI: The sixth-generation AI engine
2K AMOLED four-curved flexible screen
Size: 6.81 inches
2K resolution: 3200 x 1440 WQHD
Display frame rate: up to 120Hz refresh rate
Touch sampling rate: up to 480Hz
Color gamut: 100% P3 color gamut
Primary color screen丨10bit丨MEMC frame rate compensation丨Eye protection reading mode丨360°photosensitive丨Sunshine screen 3.0丨Auto brightness 2.0
AI master image quality engine丨Ultra-thin screen fingerprints丨Dark light unlock丨Heart rate detection
Contrast ratio 5,000,000:1丨HDR10+丨Dolby Vision
Peak brightness: 1700nit standard Samsung E4 luminescent material
Corning® Gorilla® Glass Victus™
Main camera system
50 million pixel super-sensitive main camera: 1/1.12" customized super large bottom丨2.8μm four-in-one丨equivalent 24mm focal length丨1.4μm single pixel丨
8P lens丨f/1.95 large aperture丨Stagger HDR*丨Dual native ISO Fusion ultra-dynamic technology
48MP ultra-telephoto lens: 120x digital zoom丨10x hybrid optical zoom丨5x optical zoom丨OIS optical image stabilization丨equivalent 120mm focal length
48MP ultra-wide-angle lens: 128° super wide-angle丨12mm equivalent focal length丨7P lens丨f/2.2 aperture
8K Movie Camera丨Film Frame丨Multi-cameras at the same time丨Multi-camera recording丨Audio zoom丨Sports capture丨Night owl algorithm丨1920fps slow motion video丨
Movie Lens丨AI Magic Doppelganger丨AI Magic Kaleidoscope丨AI Camera丨Super Night Scene 2.0丨Document Mode丨ID Card Photocopying Mode丨Moe Shooting丨
VLOG video丨Voice subtitles丨Sports follow-up丨Time-lapse photography丨Video filters丨Video beauty丨Video super anti-shake丨Macro video shooting丨
Short video recording丨Portrait mode丨Panorama mode丨Professional mode丨Dynamic photo丨Countdown photography丨Level meter丨Continuous shooting mode丨Facial recognition丨
HDR丨AI Beauty丨AI Smart Slimming丨Ultra-wide-angle edge distortion correction丨Group photo facial correction丨Custom watermark丨Portrait blur adjustment丨
Movie light effect丨AI super-resolution camera丨AI watermark丨long exposure丨timed continuous shooting丨voice control camera丨super moon
Main video shooting
8K video shooting frame rate: 24 fps, support HDR 10
4K video shooting: 60fps / 30fps, support HDR 10+
1080P video shooting: 60fps / 30fps, slow motion shooting: 120fps / 240fps / 480fps / 960fps / 1920 fps
720P video shooting: 30fps, slow motion shooting: 120fps / 240fps / 480fps / 960fps / 1920 fps
Super telephoto / super wide video shooting
8K video shooting frame rate: 24 fps
4K video shooting: 60fps / 30fps
1080P video shooting: 60fps / 30fps, slow motion shooting: 120fps / 240fps / 480fps / 960fps / 1920 fps
720P video shooting: 30fps, slow motion shooting: 120fps / 240fps / 480fps / 960fps / 1920 fps
*Subsequent OTA update is required
Front 20 million ultra-clear camera
Voice subtitles丨cute shooting丨video filters丨video beautification丨movie mode丨front slow motion丨portrait mode|3D ​​beauty beauty丨
Front panorama丨Gesture camera丨Front HDR丨Front screen fill light丨Countdown photo丨AI smart beauty | Baby beauty丨AI micro-shaping丨
AI nude makeup beauty丨Film light effects丨AI watermark丨Timed continuous shooting丨Voice control photography丨Front night scene | Time-lapse photography
Front video shooting frame rate
1080p video shooting: 30fps / 60fps
720p video recording: 30fps
720p slow motion video shooting: 120fps
5000mAh (typ) / 4900mAh (min)
Built-in lithium-ion polymer battery, non-removable
USB Type-C double-sided charging interface
The phone supports QC4 / QC3+ / PD3.0 fast charge protocol
67W wired flash charging/ 67W wireless flash charging/ 10W wireless reverse charging
SA/NSA dual-mode丨dual-cards丨full Netcom 7.0
supports dual-cards, unlimited operators, both primary and secondary cards can use 5G
Supports dual Nano-SIM card slots, both cards can be connected to the 5G network regardless of operators
Support China Mobile/Unicom/Telecom 5G/4G/3G/2G ②
Support dual card 5G dual mode SA/NSA (Sub-6G) ③
Support dual-card VoLTE HD voice ④
Note ①: Whether to support 5G depends on the local operator's network; when two telecom cards are used, the secondary card can only be registered on the telecom VoLTE network. If the secondary card or the local network does not support the telecom VoLTE service, it cannot be used;
Note ②: Not supported TD-SCDMA standard (mobile 3G);
Note ③: Whether SA/NSA is supported depends on the local operator's network and service deployment, and the secondary card SA function is supported through OTA upgrade;
Note ④: It supports the VoLTE service of China Mobile/Unicom/Telecom. Actually The usage depends on the operator's local network and service deployment;
Support frequency band
5G: n1 / n3 / n28 / n41 / n77 / n78 / n79
Note: The actual network and frequency band usage depends on the deployment of local operators
4G: FDD-LTE: B1 / B2 / B3 / B4 / B5 / B7 / B8 / B12 / B17 / B18 / B19 / B20 / B26 / B28
TDD-LTE: B34 / B38 / B39 / B40 / B41 / B42
Note: LTE B41 (2496-2690 194MHz);
3G: WCDMA: B1 / B2 / B4 / B5 / B6 / B8 / B19; CDMA EVDO: BC0
2G: GSM: B2 / B3 / B5 / B8; CDMA 1x: BC0
Support 4×4 MIMO antenna technology | HPUE | HO RxD
WLAN protocol: WiFi 6 enhanced version, WiFi 5, WiFi 4 and 802.11a / b / g
WLAN frequency: 2.4G WiFi | 5G WiFi
Support 2x2 MIMO, 8x8 Sounding for MU-MIMO, WiFi Direct, Miracast, 2.4G, 5G dual concurrent
Bluetooth: Bluetooth 5.2
Support AAC / LDAC / LHDC
After the Tianxing Finance·Wallet App is activated, you can use traffic card, Mi Pay, door card, eID*, electronic car key* and other functions by double-clicking the power button.
Transportation card: support 300+ cities, support 40+ types of public transportation cards* transfer cards, support free old card transfer to new machine and simultaneous transfer of card balance.
(Transport card support cities due to differences in technical conditions and cities, etc., subject to actual conditions; the available range of credit card terminals and ride discounts are subject to the release of local governments and operating companies.)
Mi Pay: Support online payment, offline payment, UnionPay QR code, UnionPay card payment, UnionPay one-touch payment.
Door card: door card simulation, Mijia smart door lock, virtual door card, custom blank card. (Only unencrypted door cards with a frequency band of 13.56 MHz can be simulated. Bank cards with door card functions and door cards with stored-value consumption, bus consumption and other functions cannot be simulated temporarily. Even if the simulation is successful, these cards will not be Possess functions such as banking and public transportation;)
Smart card selection: Smart switch between door card and traffic card.
The specific number of cities supported, city names, banks, number of cards, eID partner hotels list, electronic car key partner models, etc., are subject to actual conditions. For further information, please follow the official WeChat account of "Sky Star Financial Wallet".
Navigation and positioning
Tri-frequency satellite GNSS:
Beidou: B1I+B1C+B2a 丨GPS:L1+L5 丨Galileo: E1+E5a 丨GLONASS: G1 丨QZSS: L1+L5丨NavIC L5
AGNSS: A-GPS 丨A-GLONASS 丨A-BDS 丨Data network positioning丨Wi-Fi network positioning丨Sensor assisted positioning
MP3, FLAC, APE, AAC, OGG, WAV, WMA, AMR, AWB
Hi-Res & Hi-Res Wireless Audio Certification丨Harman Caton丨Dual Stereo Speakers丨Audio Zoom丨Bluetooth Transmission丨Audio Sharing丨Real-time Ear Back丨WeChat/QQ Call Recording丨HDC Mode丨HD Recording 2.0丨
MP4, MKV, AVI, WMV, WEBM, 3GP, ASF playback
HDR 10, HDR 10+, Dolby Vision video content supports high dynamic range display
Ultrasonic distance sensor丨Ambient light sensor丨Acceleration sensor丨Gyroscope丨Electronic compass丨Hall sensor丨X-axis linear motor丨Infrared remote control丨Grip sensor丨Barometer丨Back light (color temperature) sensor丨Flicker sensor丨Multi-point Laser focus sensor
MIUI 12*
based on Android 11
Please pay attention to the notice on MIUI official website for MIUI 12.5 upgrade time, so stay tuned
Mobile phone host丨Customized protective shell丨Film丨Card pin丨Three-guarantee certificate丨Instructions
*This list is only for the package of the whole machine. According to different sales packages, the accessory packages provided outside the package of the whole machine are slightly different, and the user's choice at the time of purchase shall prevail.
Special Note:
**In terms of memory and capacity, the actual available capacity will be reduced and different due to many factors: due to the operating system running occupies part of the memory (RAM), the actual available space is less than the identified memory capacity; due to the installation of the operating system and pre-installed programs Occupies part of the flash memory (ROM), and the actual available storage space is less than the capacity of the identified flash memory.
*The screen diagrams and product description display diagrams provided on this website are all reference diagrams, and the actual situation is subject to the actual product.
*Product pictures, models, data, functions, performance, specifications, user interface and other product information are for reference only. Xiaomi may improve the above content. For specific information, please refer to the actual product and product manual. Unless otherwise specified, the data involved in this website are the results of Xiaomi's internal testing, and the comparisons involved are all compared with Xiaomi products.
*The general mobile phones compared on the page are Xiaomi's own mobile phones. The product site does not specifically point out that it is provided by our laboratory data, design technical parameters and suppliers. The actual data of the whole site will be slightly different due to different test software versions, specific test environments, and specific versions. The structural pictures displayed on the whole site are all functional schematic diagrams, not the absolute actual structure, and the actual product shall prevail.
*Mi 11 Pro and Mi 11 Ultra are splash-proof, water-resistant, and dust-proof. They have been tested under controlled laboratory conditions and their effects have reached IP68 level under the IEC 60529 standard (the longest staying time is 1.5 meters deep underwater) Up to 30 minutes). Splash-proof, water-resistant, and dust-proof functions are not permanently effective, and the protective performance may be reduced due to daily wear. Do not charge the phone when it is wet. Damage caused by immersion in liquid is not covered by the warranty.
No customer reviews for the moment.
Questions
(14)
From
Emad Salim
|
2021-08-26 02:10:04
Hi
This Xiaomi mi 11 ultra is global version or not .
What global version phone do you have from Xiaomi .
How about the Xiaomi mi fold also if it's global version .
Thanks ????
administrator
Hello, it's Chinese version with Global rom on it. The same as Mi Fold sold as our store.
From
Brunet Félix
|
2021-05-19 13:43:55
Bonjour, vos téléphones sont ils des originaux version globale ou ont t'ils étés flashés
administrator
Bonjour, notre fournisseur flash global rom sur la version chinoise
From
Hakan KAZANCIOĞLU
|
2021-04-27 22:48:05
I got a e-mail says it's available now but i still can't purchase it.
From
Hakan KAZANCIOGLU
|
2021-04-26 01:02:18
Hello,
Is that a global version which includes charger and Android 11?
From
Chaitanya
|
2021-04-22 17:15:35
Do you guys deliver to Republic of Ireland? And will I have to pay any extra charge or custom duty on the product to receive it?
administrator
Yes, we do deliver to the Ireland. Dear, price of the product does not include tax of your country. You can ask us for a customs declaration of your choice during the cart process, you can put this value in the "Customs Declaration" field or "Comments" field. Sometimes though, customs will not respect these values, so it's good to be prepared to pay yours's country tax, when package will arrive.

If you European Citizen/Entity and you have EORI number, you can deduct this tax after.

Only registered user can ask a question.
Login