| | |
| --- | --- |
| Location: | Asia |
| Possibility to return: | Yes, within 14 days to warehouse in USA / UK or EU |
| Length of warranty | 12 months |
| Warranty Extension: | At promotional terms, up to 24 months (during checkout) |
| Dual Sim | Yes |
| Water resistance | Yes |
| 5G | Yes |
| Rom: | Original China Multilanguage (possible Google Apps) |
| Processing time for warranty service from | 6 weeks |
| Processing time for warranty repair to | 12 weeks |
Other variants / accessories
Available delivery options:
Keep track of the price drops on this item. Simply enter your email here and we will send you an email alert.
Invalid email
Watch it
You will get $ 4.80 in reward when purchase 1 of this product. The reward can be used to pay for your next orders, or converted into voucher code.
Frequently Asked Questions
Welcome to Bludiode.com
We are mobile electronics marketplace seller since 2014, we offer mostly smartphones, tablets and accessories. Our customers have right to return product locally (USA, UK, EU) and execute warranty up to 24 months. All products sold on our website are coming straight from the producers, are genuine and they are subject to the warranty. To learn more click "About us" in the website footer.
Check also these products available at local stock:
Ribbon cloud scale; the world's first Q9 super retina eye protection screen, up to 2160Hz PWM high-frequency dimming; IP64 dustproof and waterproof.
Zeiss Professional Imaging
Zeiss T* optical lens;
4K super-sensing "night vision device"; the world's first VCS IMX866 bionic spectrum outsole main camera; new Zeiss flare portrait.
flagship dual core
The world's first Dimensity 9200 flagship core;
self-developed chip V2;
UFS4.0 9 + MCQ eight-core eight-channel;
dual-core Boost gaming experience.
Powerful performance
120W dual-core flash charging; equivalent
to 4810mAh 10 ; super wide area ice sheet heat dissipation.
OriginOS 3
Smooth intelligent calculation center; memory fusion + 8GB;
super small window multitasking; Jovi scanning.
The rising sun is reborn, and
the beauty is out of the sky.
The source of inspiration is the rising sun, above the ribbon cloud steps, the scene is taken in the mirror, and the view is taken in the frame. Divided by the 0.618 golden skyline, the lens group is included in the "big eyes", which is simplified and more out of the circle. Metal halo design, satin ribbon ornate ceramic texture. Waxy lychee grain leather breaks through the boundaries of texture. Combined with the characteristics of environmental protection, anti-dirty and anti-aging leather materials, it is more worry-free to use.
Super retina eye protection screen 1
Super delicate, super seductive.
The world's first Q9 luminescent material, which has higher brightness and saves power. The new Blue Diamond™ pixel arrangement, with 452PPI super retina pixel density, bid farewell to the screen graininess, and the ultra-high-definition picture is more delicate. Up to 2160Hz PWM high-frequency dimming, combined with Dimensity 9200 light control technology blessing, intelligently reduces harmful blue light, and takes better care of eyes in dark light environments. Vivo's exclusive visual health laboratory scientifically adjusts (night) color temperature through sleep mode, anti-fatigue brightness adjustment strategy, and a new color vision care mode. Whether the screen is good or not, the eyes know best.
When the splash comes, you
can easily lie down and win.
IP64 dustproof and waterproof2 , closed and dustproof,
splashing water can also be blocked.
Zeiss triple camera 3 .
Ultra-low distortion, ultra- wide-angle camera
IMX663 sensor
12 million pixels
f/2.0

108° ultra-wide-angle ultra-low distortion

50mm fixed focus portrait camera

IMX663 sensor
12 million pixels
1/2.93"

VCS Bionic

Spectrum Outsole Main Camera
VCS IMX866 sensor 50MP
f/1.75
OIS optical image stabilization

dTOF laser focus
sensor

32 million pixels
VCS Bionic Spectrum Outsole Main Camera
VCS bionic spectrum cross-generation technology, from "quantitative change" to "qualitative change" of incoming light, makes the original information received by the sensor closer to the human eye, thereby reducing noise by 20% and improving color by 15% (compared to the previous generation IMX866). ZEISS T* Coating 4 : Effectively reduces stray light and ghosting, and is more pure and clear than ever before.
1/1.49" 5 outsole
f/1.75 super large aperture
full pixel focus
50000000 Super clear pixels
Suspended motion capture,
never miss a wonderful moment.
The VCS bionic spectrum outsole main camera is combined with vivo's self-developed high-speed capture technology, and adopts an ultra-low-latency motion strategy with a minimum of 30ms 6 , bringing the suspended freeze-frame ability comparable to professional cameras. It can easily capture wonderful moments in low light.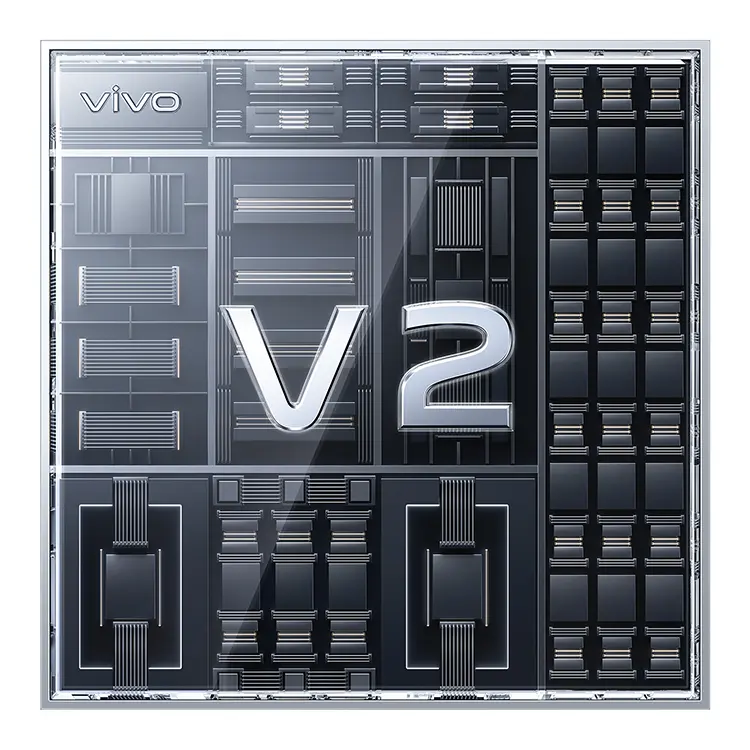 A new generation of self-developed chip V2
Entering the era of ultra-high-speed dual-
core synergy
Vivo's self-developed chip V2 has undergone a hardware-level reconstruction and upgrade. Starting from the underlying technology of the chip, it has reconstructed three major modules: on-chip memory unit, AI computing unit, and image processing unit.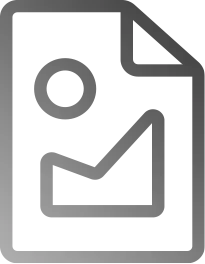 image processing unit
The new AI ISP low-latency image processing architecture brings three major functions: AI NR noise reduction, HDR, and MEMC frame insertion, which greatly improves the frame insertion of original image information, real-time AI NR noise reduction and HDR tone fusion.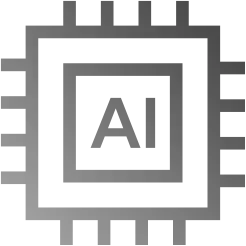 AI computing unit
The built-in near-storage DLA deep learning accelerator reaches a maximum energy efficiency ratio of 16.3TOPS/ W6 .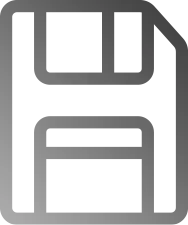 on-chip memory unit
Equivalent to 45MB super large SRAM cache, its memory throughput rate reaches 1.3 trillion bit/s 6 .
4K super-sensing "night vision device"
Even in the extreme night environment, it can accurately capture low light and easily
record beautiful pictures, which are beyond what the human eye can see.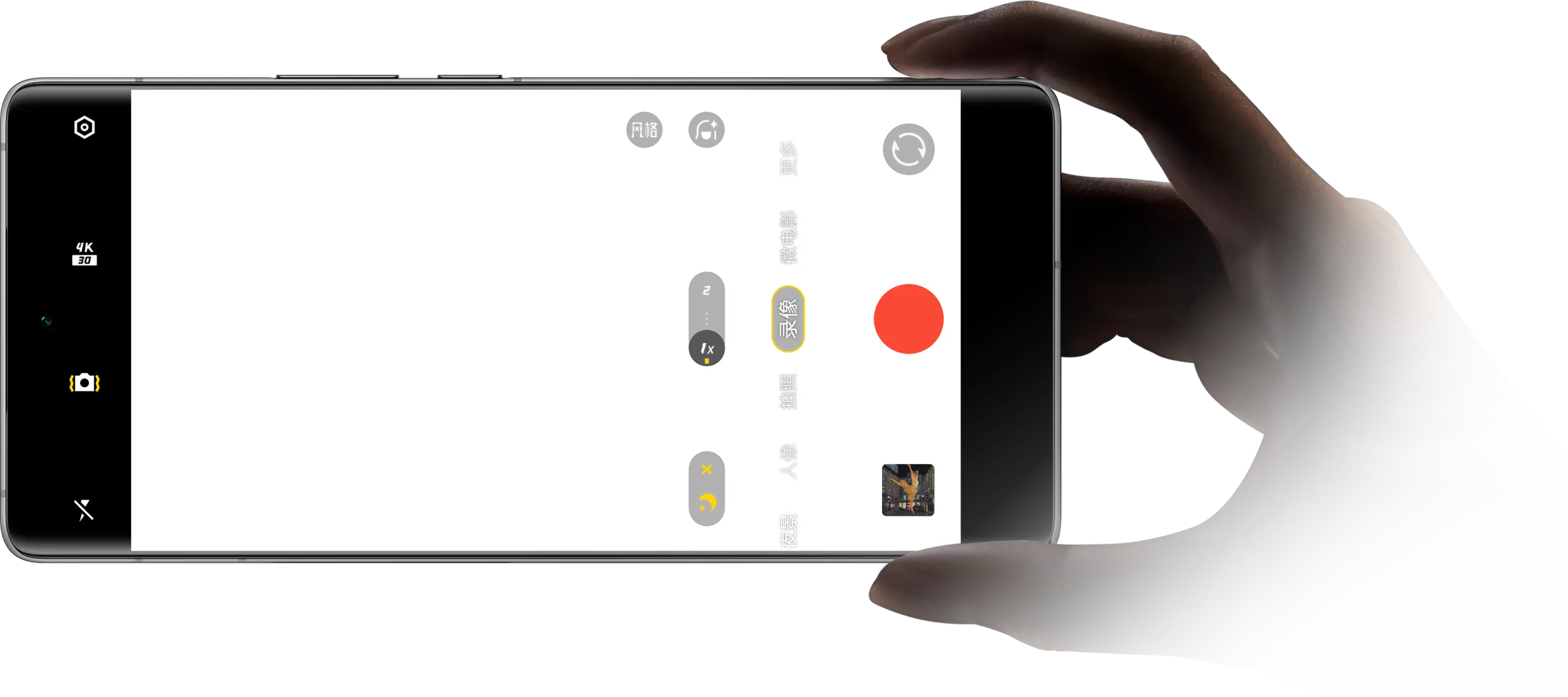 50mm Golden Portrait Focal Length|Zeiss Lens Bag
Zeiss Flare Portrait
Zeiss Flare Portrait, simulating Zeiss classic movie lenses
, makes the shape of light a unique and
vivid part of the picture when capturing the beauty of natural halo, capturing the beauty of characters and emotions
in atmosphere and tone A sense of sophistication is evident.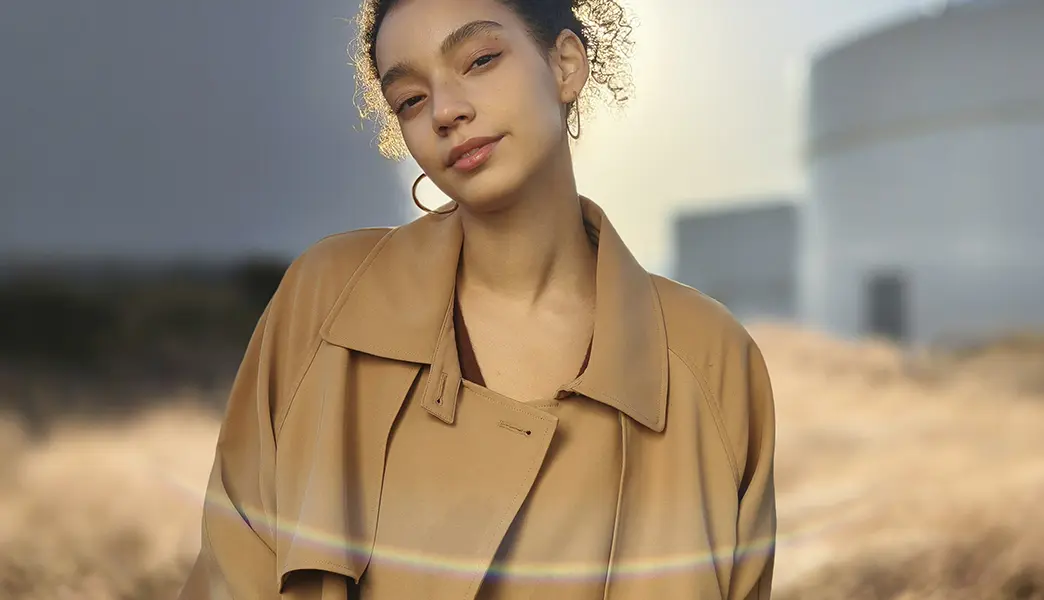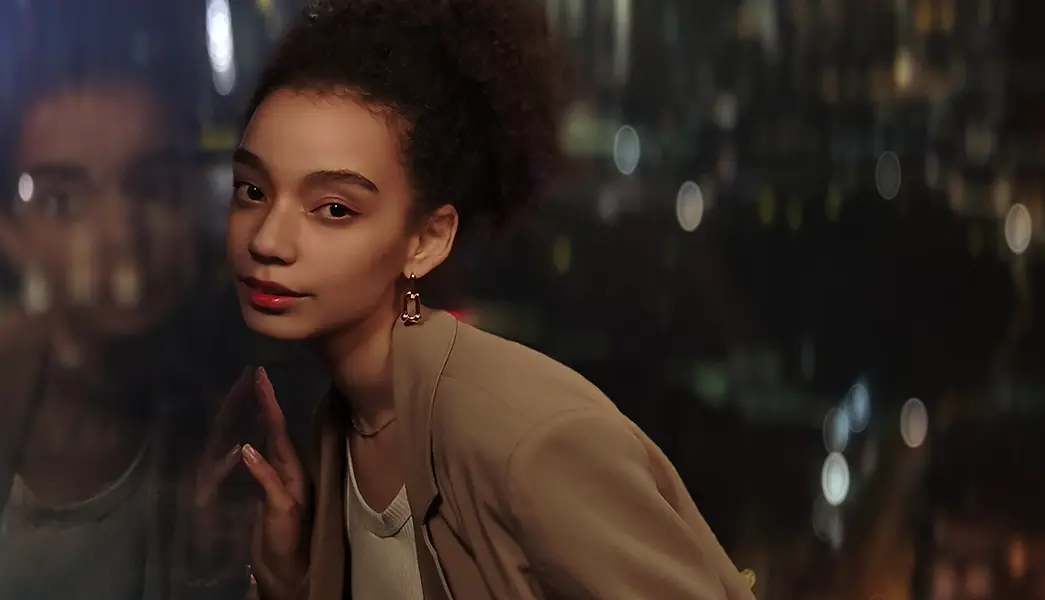 Zeiss Cinematic style bokeh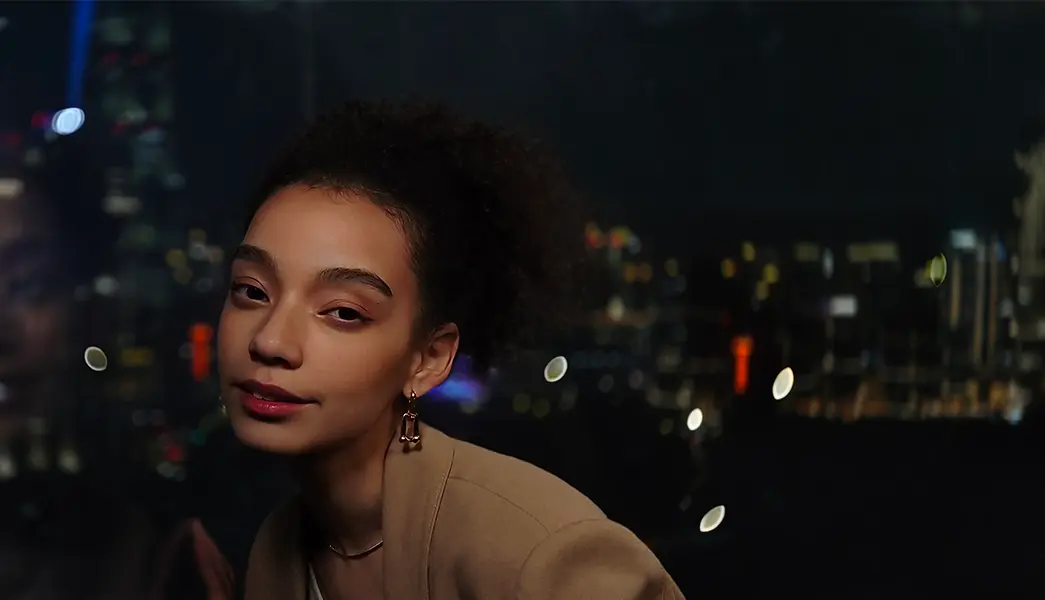 Zeiss Biotar style bokeh
ZEISS Biotar 1.5/75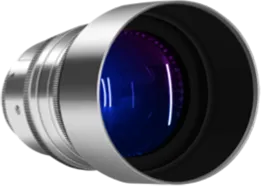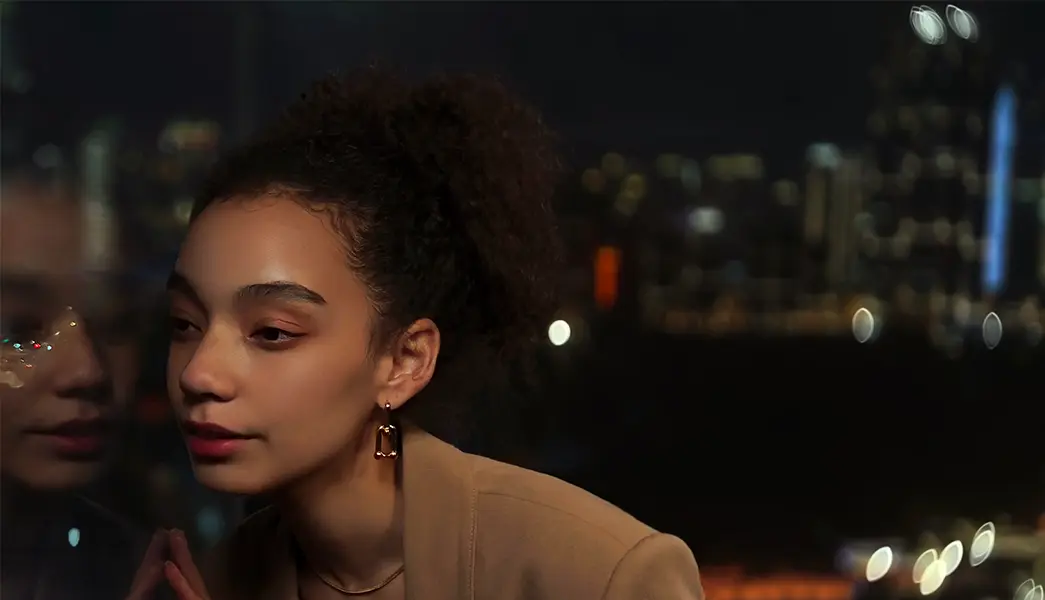 Zeiss Planar style bokeh
ZEISS Planar 2.8/80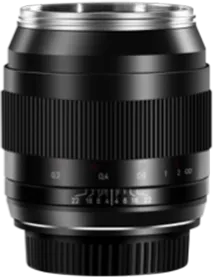 Zeiss Sonnar style bokeh
ZEISS Sonnar 2.8/180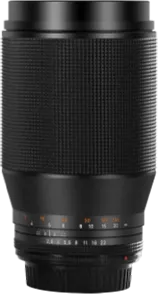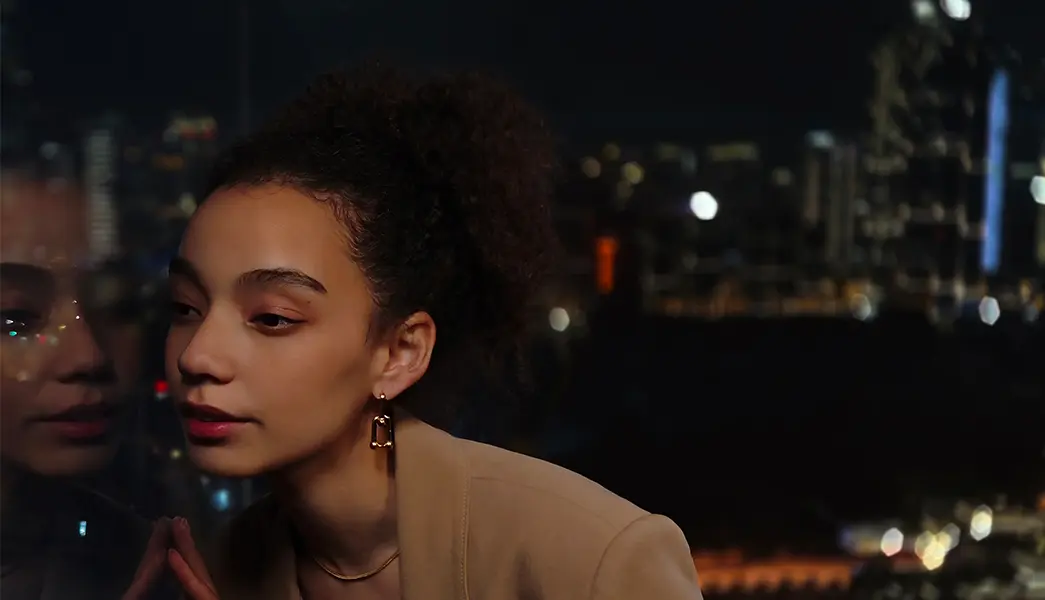 Zeiss Distagon style bokeh
ZEISS Distagon 2.0/28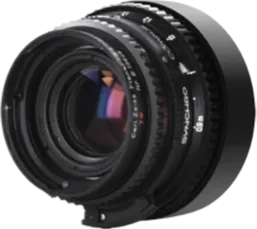 One-click shooting of
professional landscape blockbusters
All X90 series are equipped with Zeiss Landscape and Architecture Mode. Zeiss miniature blur , combining technology and fairy tales, not only can see a different miniature world in the viewfinder. At the same time, Zeiss is endowed with the classic bokeh style, so that you can see the different beauty in familiar life from different perspectives. Zeiss horizon correction can shoot horizontal and vertical towering buildings.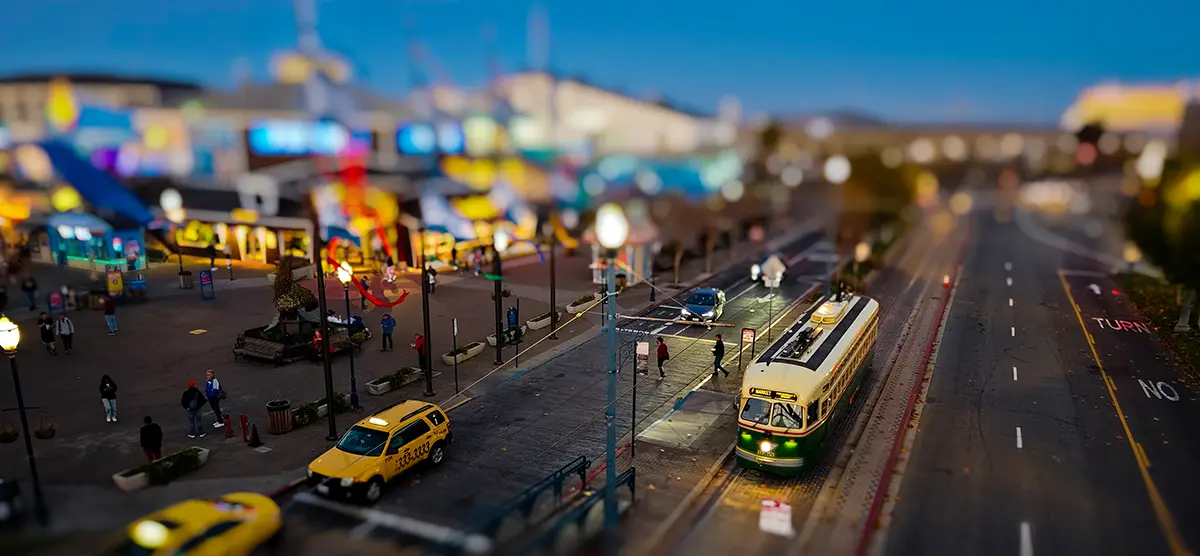 Zeiss horizon correction
Two choices of professional colors
Vivo Vivid Color|Zeiss Natural Color 2.0
Vivo has formed two sets of independent color systems based on the self-developed color restoration engine. Vivid Vivo's bright colors and Zeiss's natural colors, which are continuously optimized with Zeiss, have more realistic color performance, and the hue offset ΔE
7
has been precisely optimized to achieve The industry-leading level, combined with the professional optimization of the tone, further improves the color accuracy and restores what the human eye sees.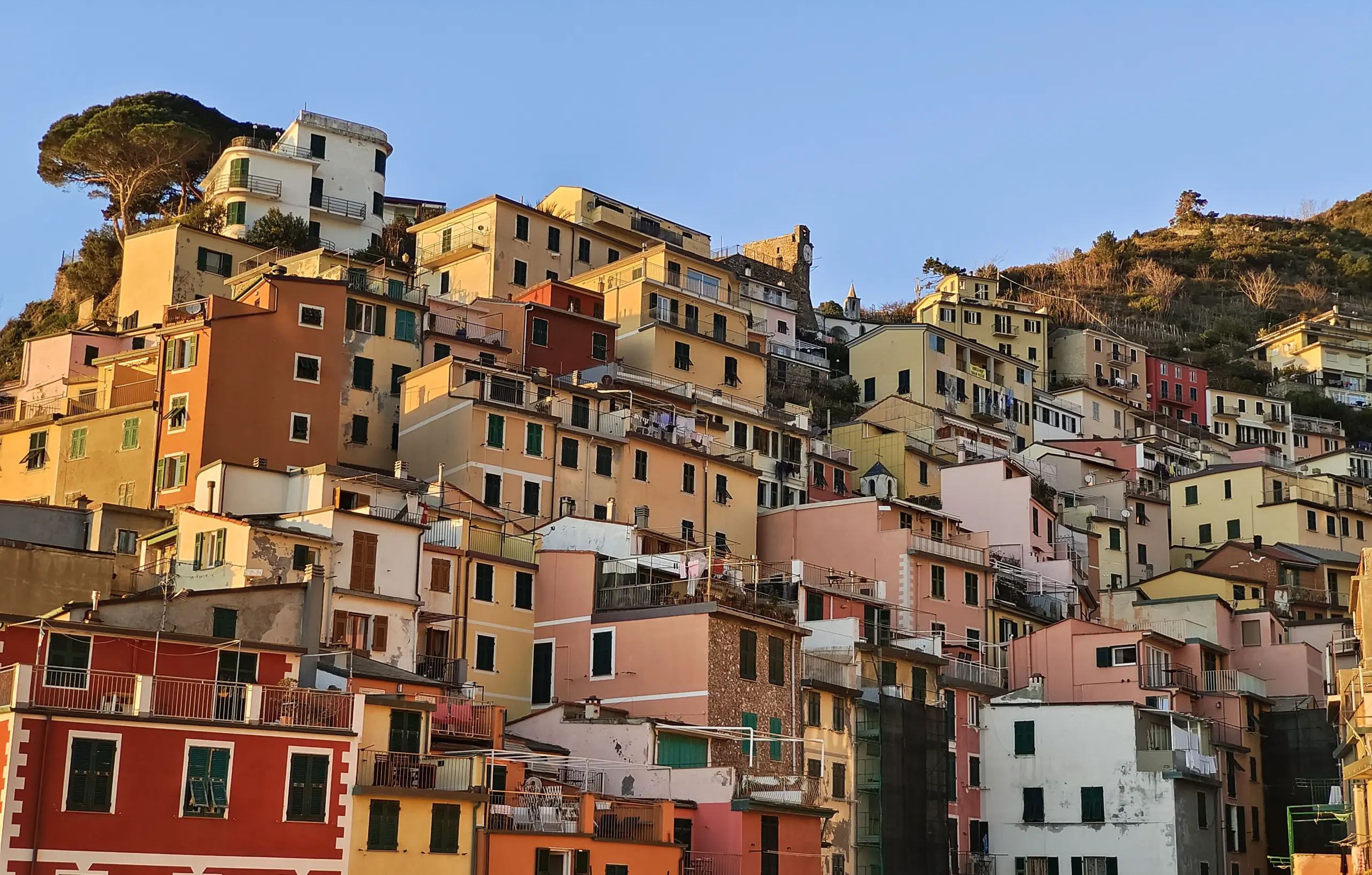 Zeiss Natural Color 2.0
vivo vivid colors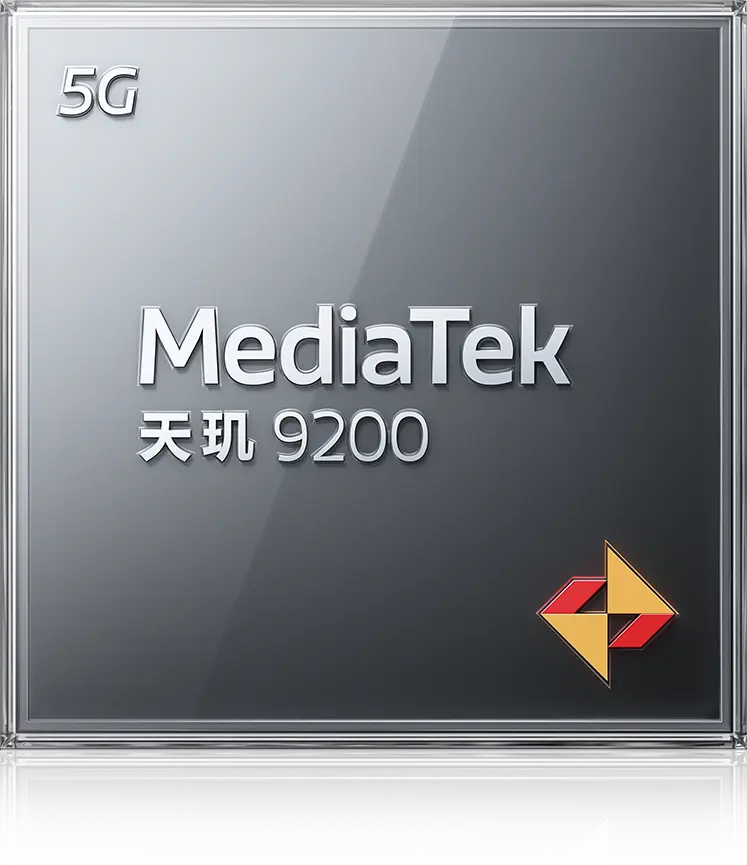 The world's first Dimensity 9200 is
cool and full speed.
TSMC's second-generation 4nm process technology has raised the energy efficiency ratio to another
level . The world's first Cortex-X3 ultra-large core, allowing super
performance and ultra-low power consumption at the same time.
UFS4.0 9 + MCQ
eight-core eight-channel
MCQ vivo Dimensity in-depth joint research and development
random write speed increased by 16.7% 6
Appreciate the performance strength of the flagship chip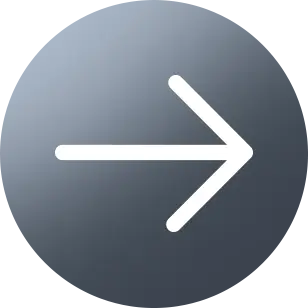 Double core
1+1 > 2 Hybrid
Equipped with Dimensity 9200 and self-developed chip V2, the X90 opens up a
new track of 1+1>2 power through architecture upgrades, regardless of performance, AI, video or games, etc., it can better cope with complex
application scenarios and fully optimize the daily use experience.
Equivalent 4810mAh large battery10

120W dual-core flash charging

8 minutes to charge to 50% 11

Equivalent to 4810mAh large battery 10 , 120W dual-cell dual-cell design, the charging speed is extremely fast, and anxiety and worry disappear in seconds.

Compared with X80, battery life has been improved by 12 %

8% video
12% read
17% game
19% music
Large apartment, cool everywhere.
Ultra Wide Area Ice Sheet Cooling
The ultra-large wide-area vapor chamber, with a heat dissipation area of ​​up to 4313mm², calmly faces the high frame rate of the game, and keeps you cool and refreshing.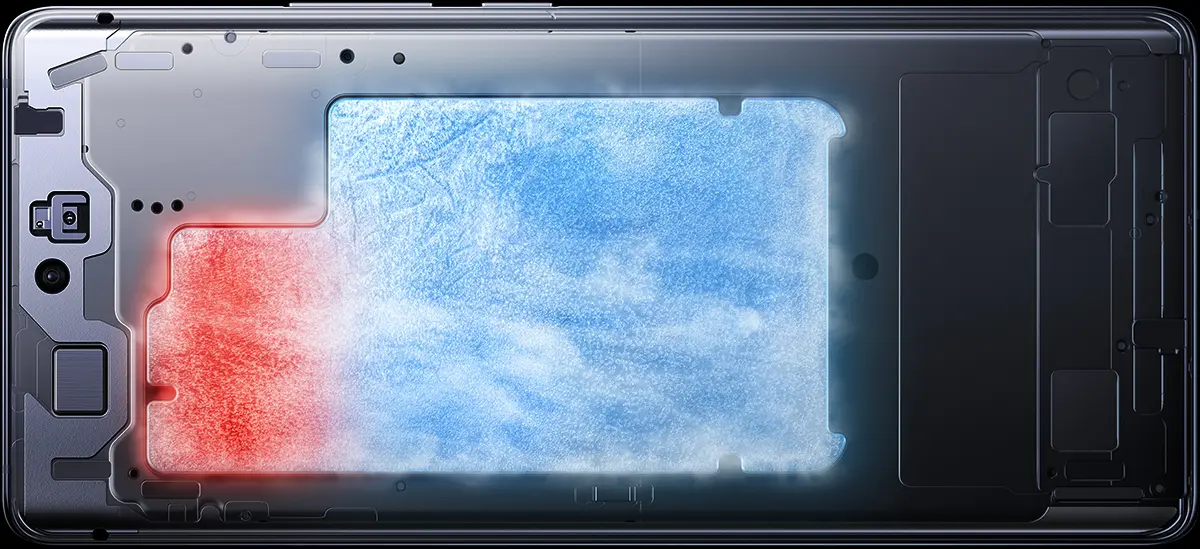 Dual- core BOOST
gaming experience
One surpasses the top three, on the basis of "ultra-stable and low power consumption", it opens an immersive gaming experience of "ultra-clear visual effects + shocking hearing + smooth touch".
Frame stabilization and low consumption
Vivo's exclusive game tuning stimulates the potential of the X90's hardware and software, providing long-lasting and stable frame rate performance.
Ultra-clear visual effects
Based on the capabilities of the hardware platform, combined with ultra-clear frame insertion, the game has ultra-clear visual effects and doubles the smoothness.
Shocking sense of hearing
Customized sound effects for the game, adapting to surround sound effects, greatly improving the sense of spatial sound effects and presence.
Somatosensory manipulation
Custom somatosensory button mapping, combined with the touch acceleration engine, achieves a more diverse and smooth operating experience.
Stereo dual speakers
The sound is immersive, the sound is pleasant
It provides a 3D stereo experience with surround, balanced, and surging bass. Whether watching videos or playing games, the sound is more three-dimensional, which doubles your sense of immersion.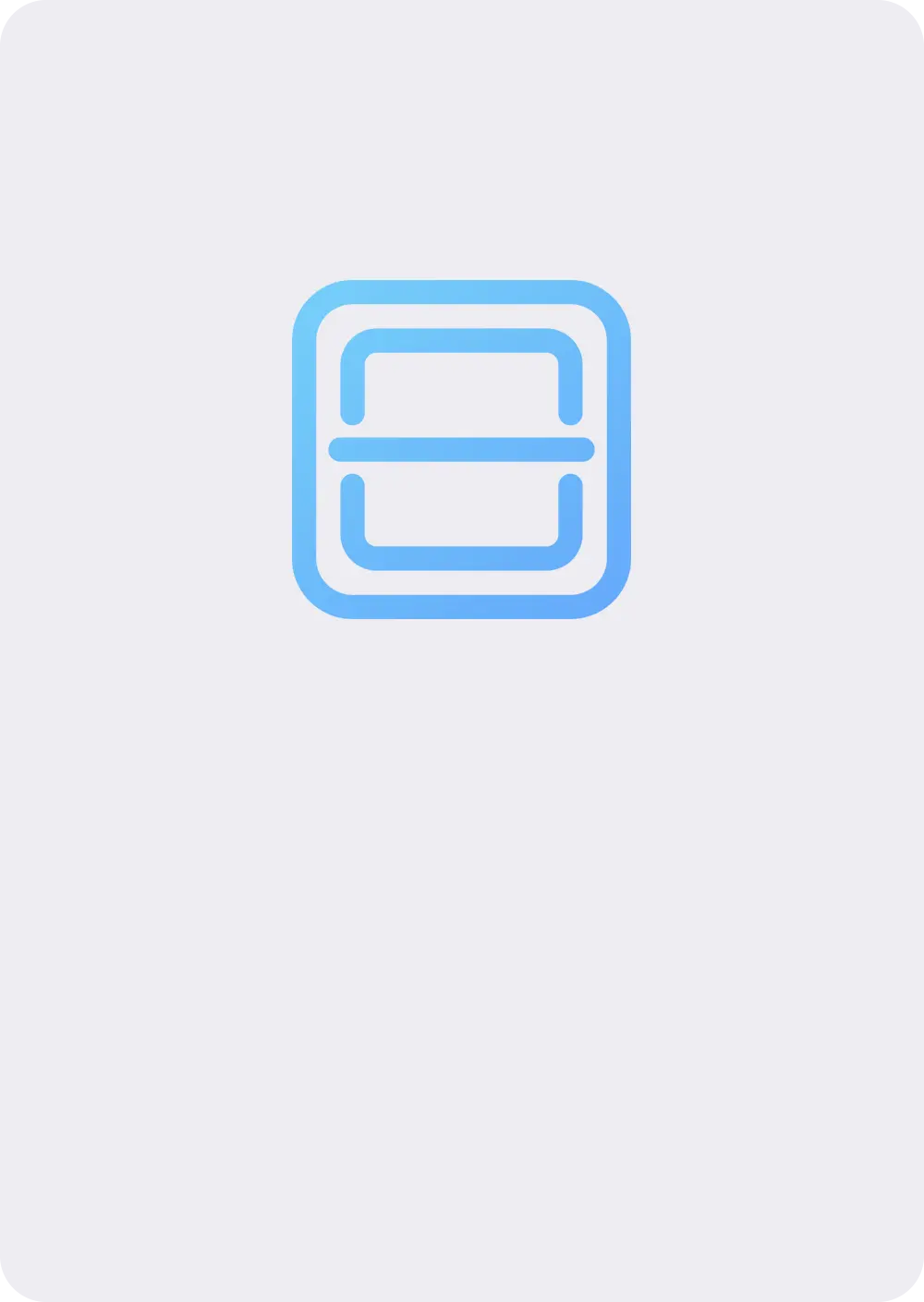 Jovi scan
Turn your mobile phone into a portable scanner, and documents, receipts, and ID cards can be easily scanned and filed.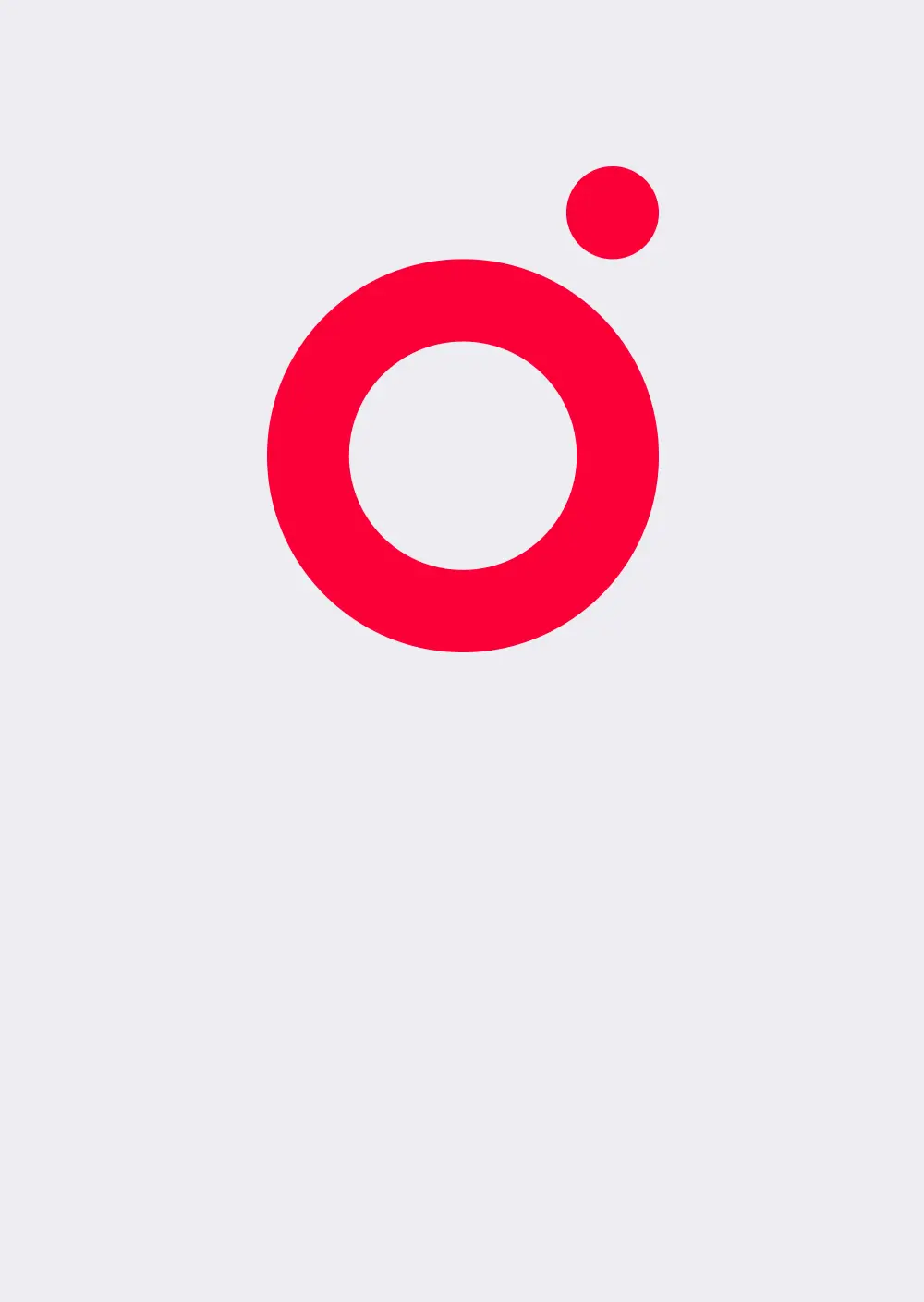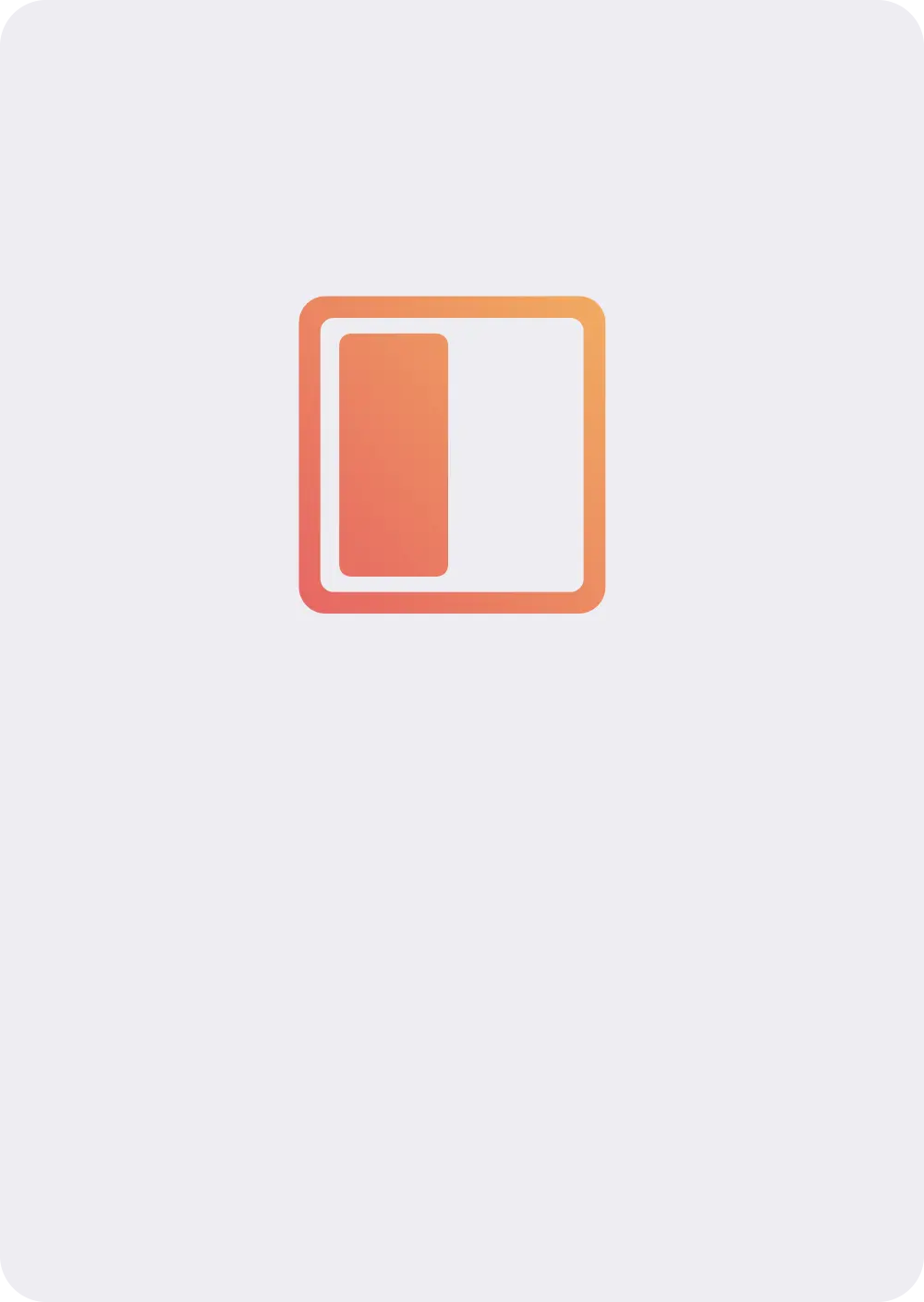 Smart Sidebar
Enriched scene recognition capabilities, can quickly start small windows and split screens, and efficiently recommend corresponding AI capabilities for scenes such as video and information.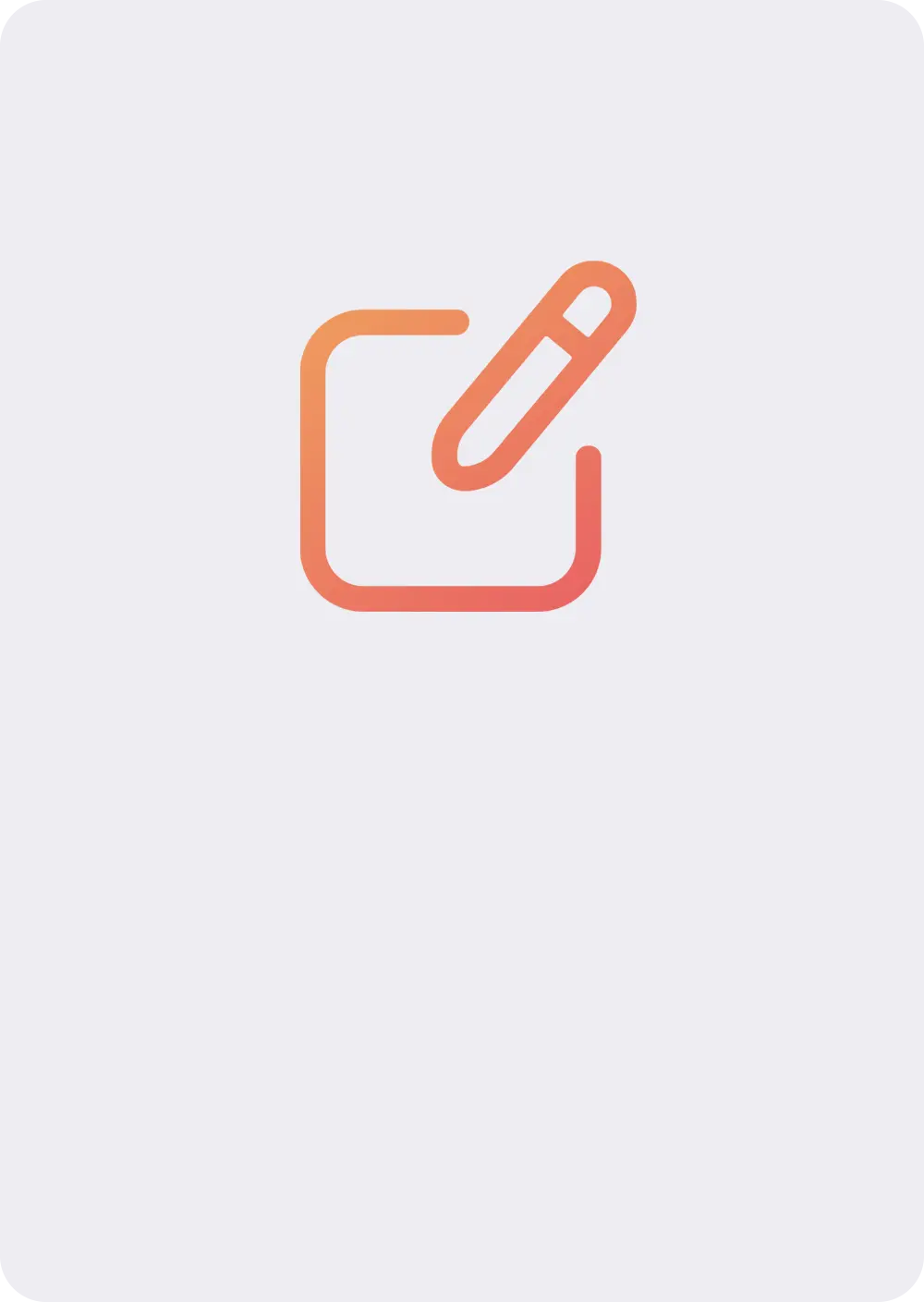 Jovi Input Method Pro
The local mode is launched, and all input content will only be processed on the mobile phone side, providing you with a safe and efficient input experience.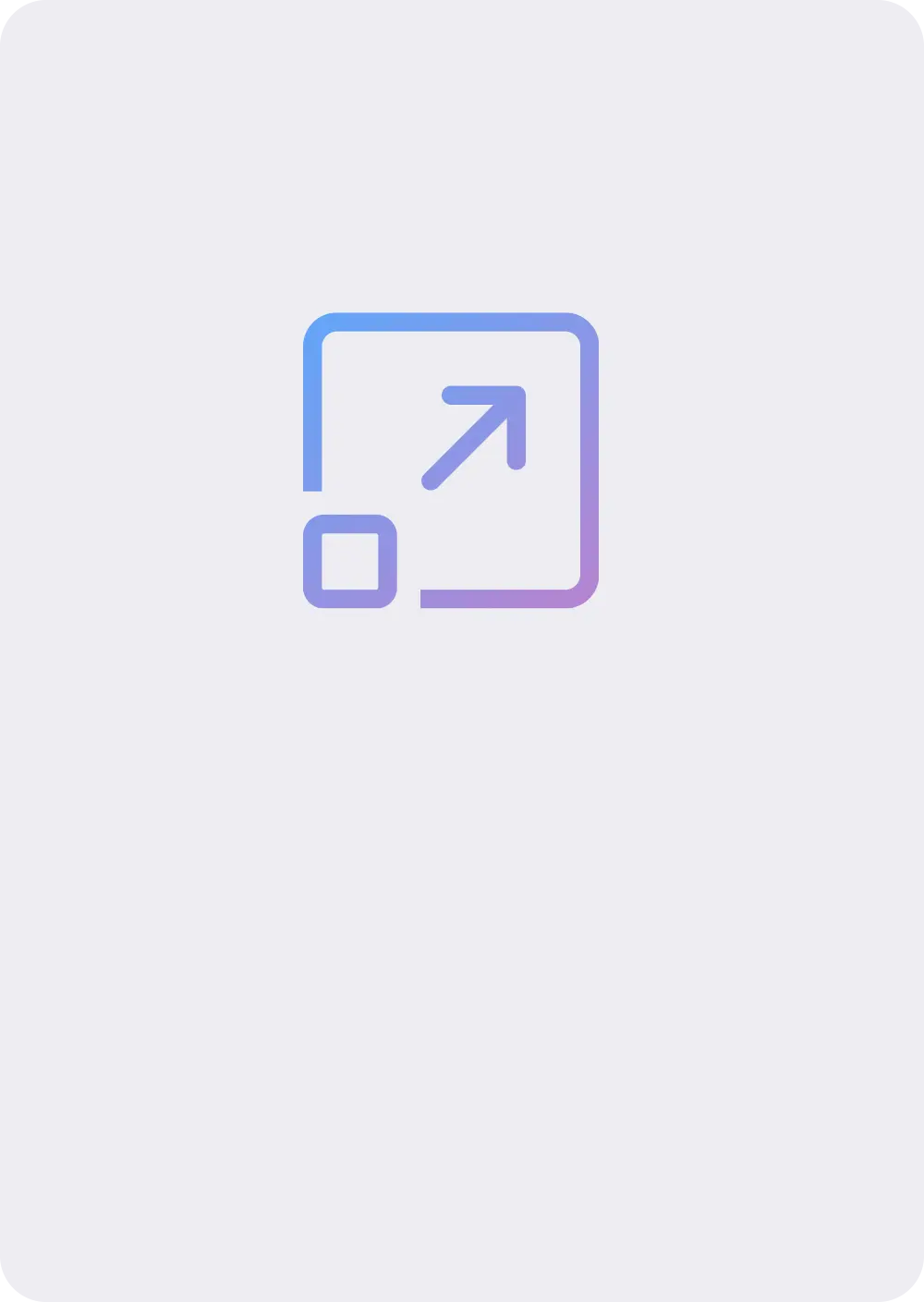 Brand new window
The multitasking based on the small window covers video, game13 , office and other scenes, realizing multi-tasking and doubling the efficiency.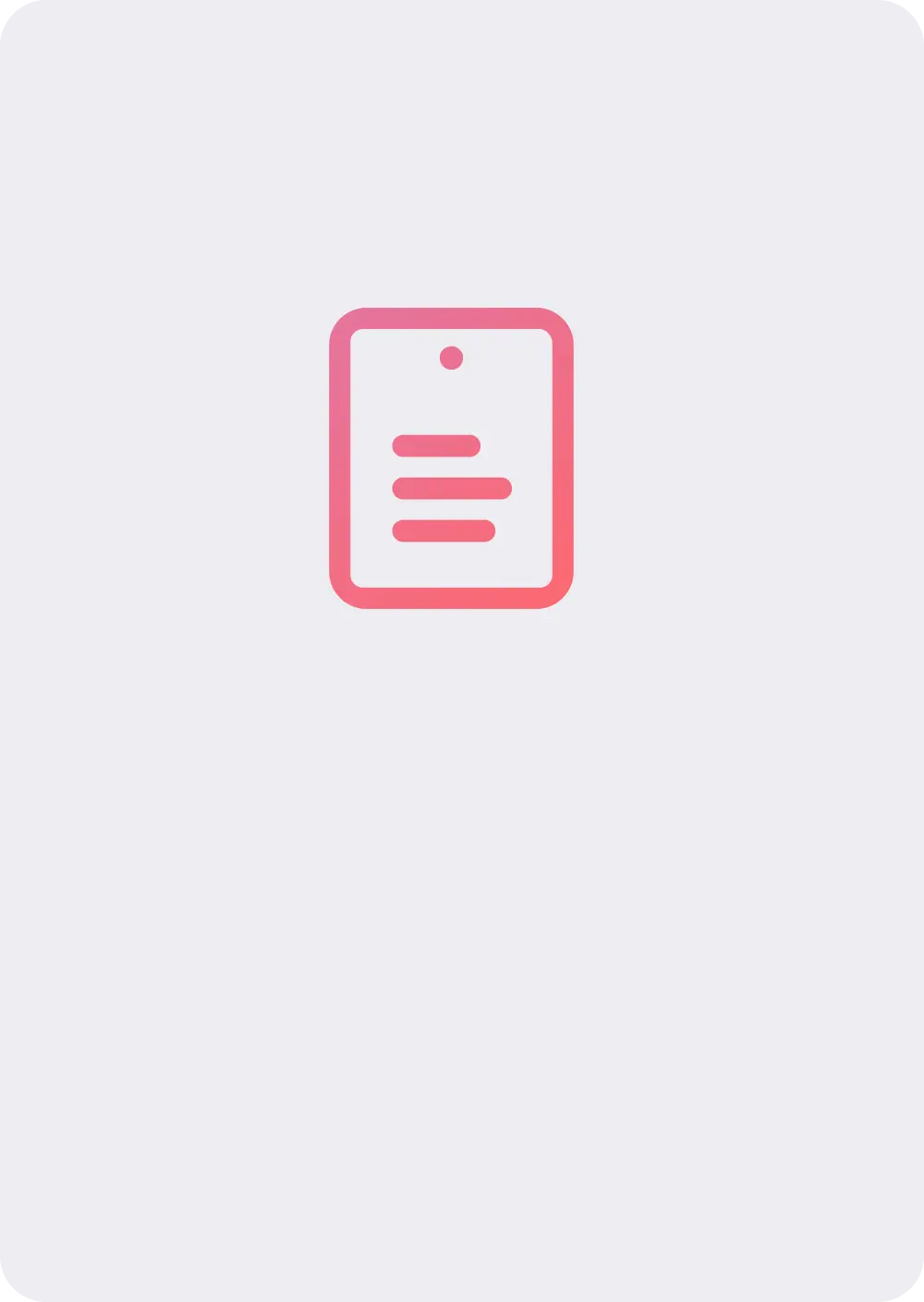 screen reading
You can customize and add and continuously read WeChat subscription numbers and Zhihu and other information content, making reading more convenient and free.

Thickness:
Black, Ice Blue: 8.48mm, China Red 8.88mm
Weight:
black, ice blue: about 200g, China red: about 196g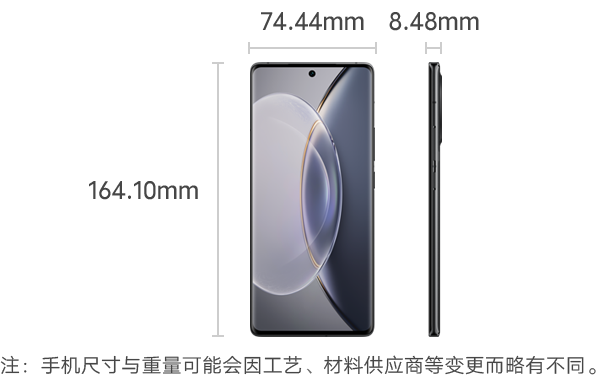 GPU (graphics processing unit) model
Dimensity 9200 flagship 5G mobile platform
3.05GHz *1 + 2.85GHz *3 + 1.80GHz *4
8GB/12GB (Because the operation of the operating system occupies part of the storage, the actual available space is less than the marked storage capacity.)

128GB/256GB/512GB (Because the installed operating system and pre-installed programs occupy part of the storage space, the actual available storage space is less than the marked storage capacity.)



LPDDR5 Quad Channel
UFS4.0/UFS3.1 (8GB+128GB)
*This product adopts double-cell series design:
typical capacity: 2405mAh (7.78V), equivalent to 4810mAh (3.89V).
Typical energy: 18.71Wh
Rated capacity: 2345mAh (7.78V), equivalent to 4690mAh (3.89V).
Rated energy: 18.24Wh
Theoretical 4G single card standby time: up to 22.2 days.
Theoretical 4G Volte talk time: up to 17.5 hours.
Remarks: The data are the test results under the standard environment of our laboratory, and the actual standby time may vary depending on the actual local network conditions and usage habits.
1.07 billion colors, 100% DCI-P3 color gamut
No customer reviews for the moment.
Questions
(0)
No customer questions for the moment.
Only registered user can ask a question.
Login