Available delivery options:
Keep track of the price drops on this item. Simply enter your email here and we will send you an email alert.
Invalid email
Watch it
You will get CHF 6.98 in reward when purchase 1 of this product. The reward can be used to pay for your next orders, or converted into voucher code.
Frequently Asked Questions
Welcome to Bludiode.com
We are mobile electronics marketplace seller since 2014, we offer mostly smartphones, tablets and accessories. Our customers have right to return product locally (USA, UK, EU) and execute warranty up to 24 months. All products sold on our website are coming straight from the producers, are genuine and they are subject to the warranty. To learn more click "About us" in the website footer.
Check also these products available at local stock: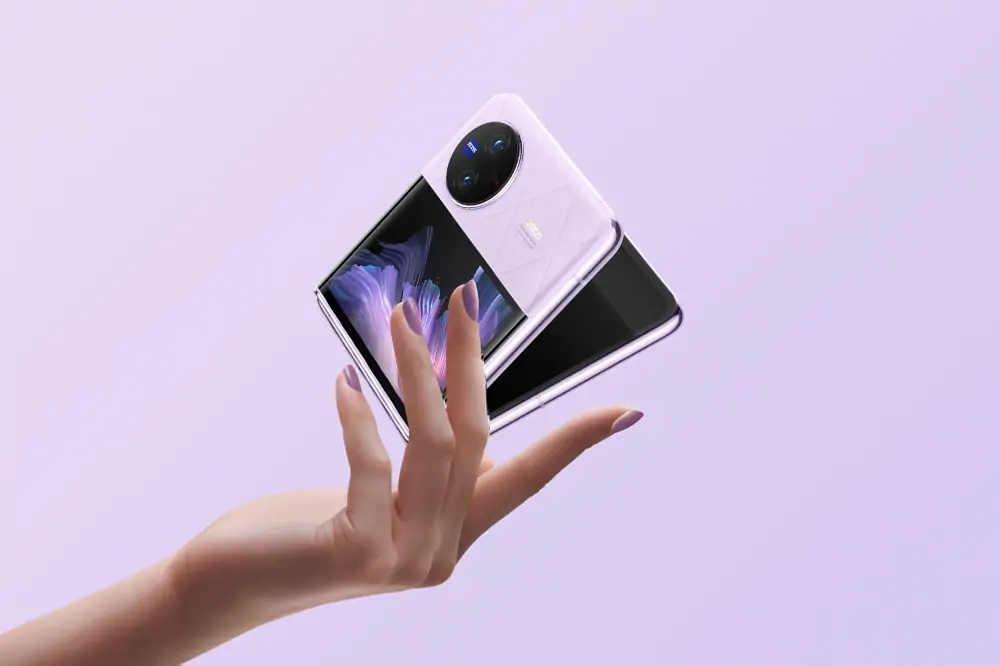 Super good-looking
Palm folding design, small and thin body, light luxury color matching, you can't put it down as soon as you get started!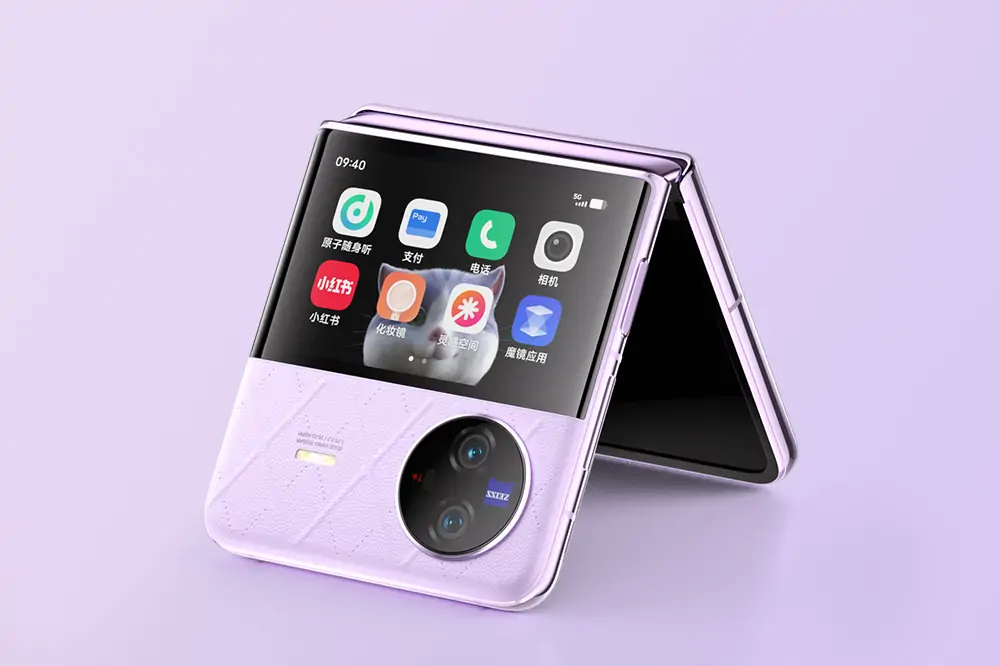 Super fun
Magic mirror large screen, super cute pet wallpaper, you can also chat, pay, brush Little Red Book, and play new tricks every day!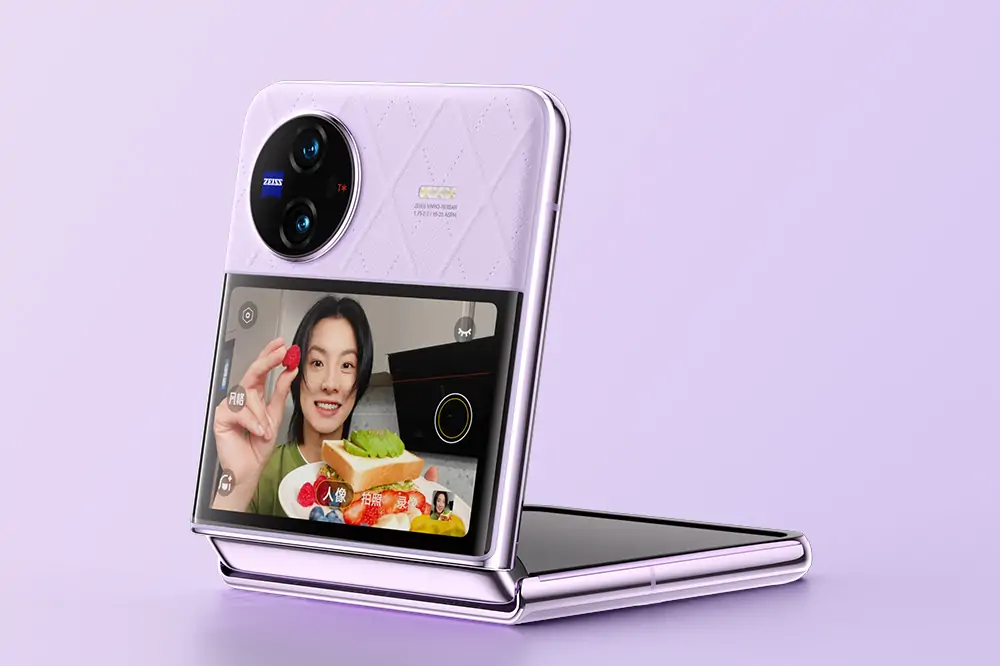 Super good shot
5000 million pixel OIS outsole main camera, with hover ZEISS images, shoot as you want!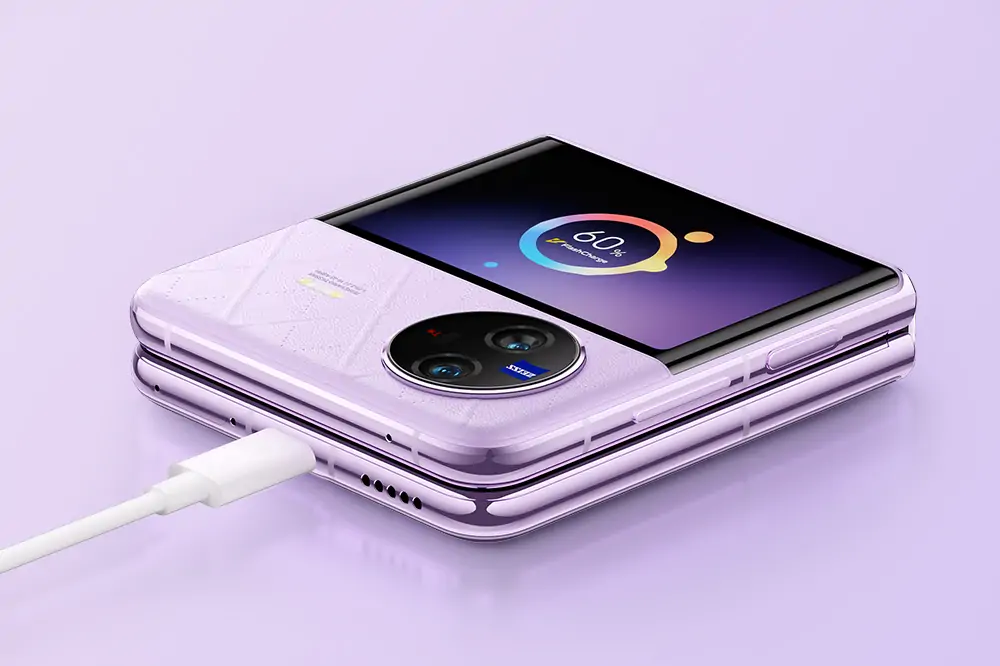 Super easy to use
The first generation Snapdragon 8+ flagship chip, equivalent to 4400mAh¹ battery + 44W flash charge, let technology be your strength footnote!
Drill Black
Black diamonds in the deep darkness of the night
Rhododious purple
Luxury pouch with diamond texture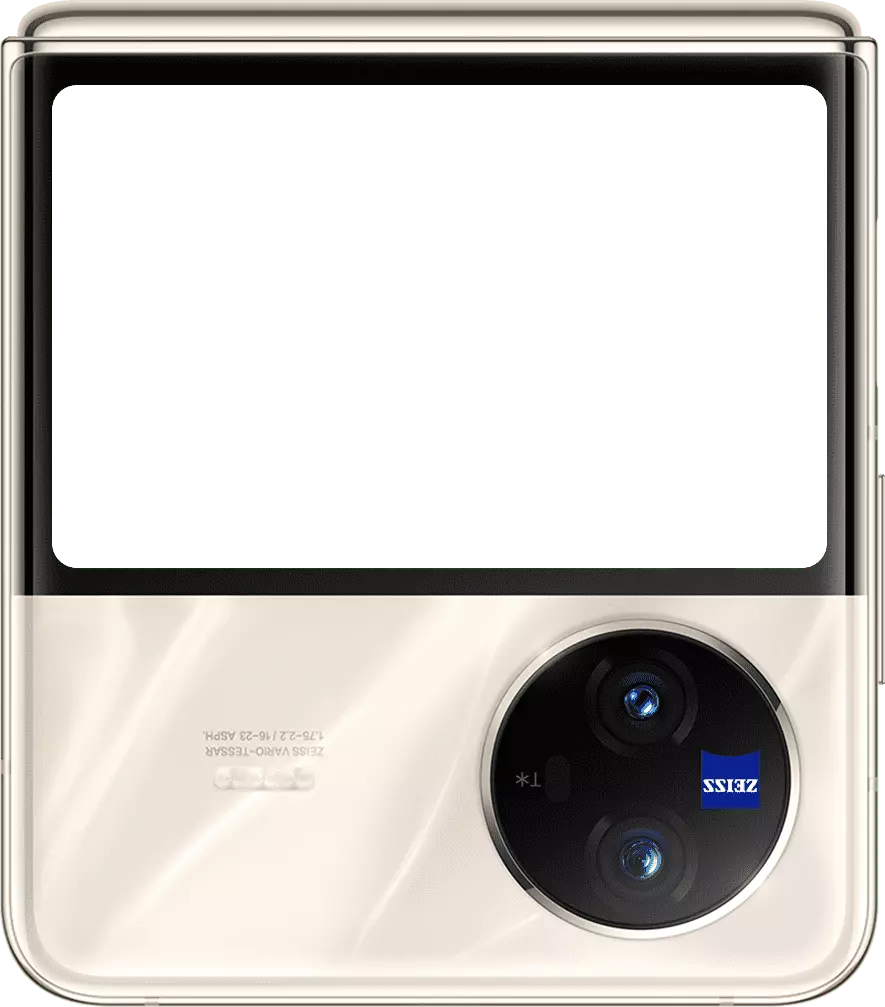 Keep a pet in the palm of your hand
Six smart cute pets settled in the external screen, built-in a variety of wallpaper styles, can also be customized, light up the good mood every day!
UTG ultra-tough glass, crease invisible²
The world's first 500,000 times³ Smooth opening and closing, durable and durable.
Little things,
the external screen is light
The new external screen experience makes the large outer screen of the magic mirror as practical as the inner screen.
Easy social chat chat
external screen is enough
The large external screen of the magic mirror allows social functions to be fully exerted: view chat
history, reply in multiple ways, interact with memes, grab red envelopes, and check the latest situation of friends, etc., free and
unlimited.
Play around
Exterior screen
Fragmented time to have funThe external screen is enough
The external screen is deeply adapted to Xiaohongshu, and through the magic mirror application⁴ to further
explore and experience applications such as Douyin, Weibo, and B station. No need
to open the inner screen, the joy of swiping your phone is all there.
Life information flipping through the external screen is enough
Use 30+⁵ functions such as payment code, plane ticket, NFC, relay navigation and so on the external screen at any time, saving effort and worry.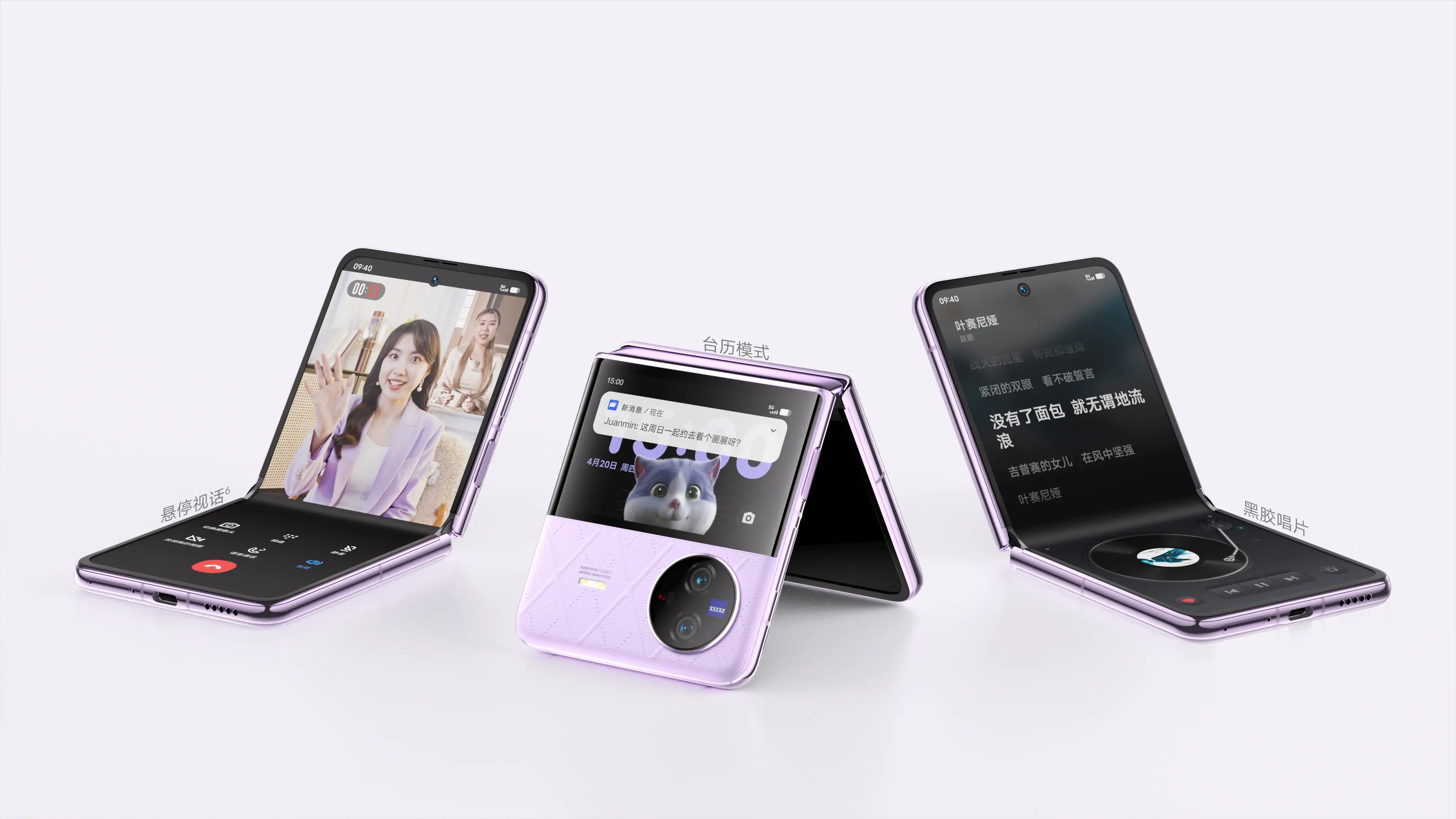 Novelty to experience
life requires a sense of ritual
Hover over the ZEISS image
Equipped with ZEISS T* optical lenses; Bionic spectroscopy technology helps the texture of the film leap;
The front and rear have a ZEISS lens bag⁷, and by pressing the shutter, you can shoot a ZEISS textured portrait blockbuster.
5000 million pixels
Biomimetic Spectrum Bottom Main Photo⁸
IMX866V | 1/1.49"⁸ | 1.0μm | f/1.75 aperture
7P lens | OIS optical image stabilization
1200 million pixels
Ultra-wide-angle lens
1/2.93" | 1.22μm | 6P lenses
AF autofocus | Macro
3200 million pixels
Ultra HD front-facing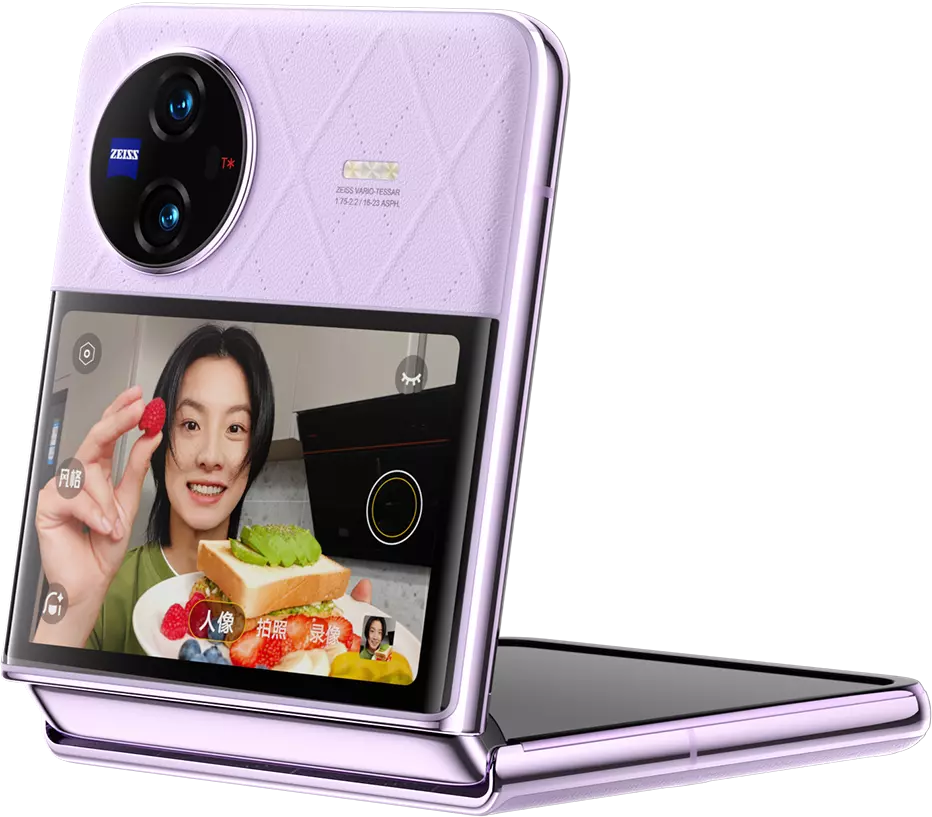 Hover Free Shot⁹
Swing POSE as you like
Hover back selfies
also have a "he shoot"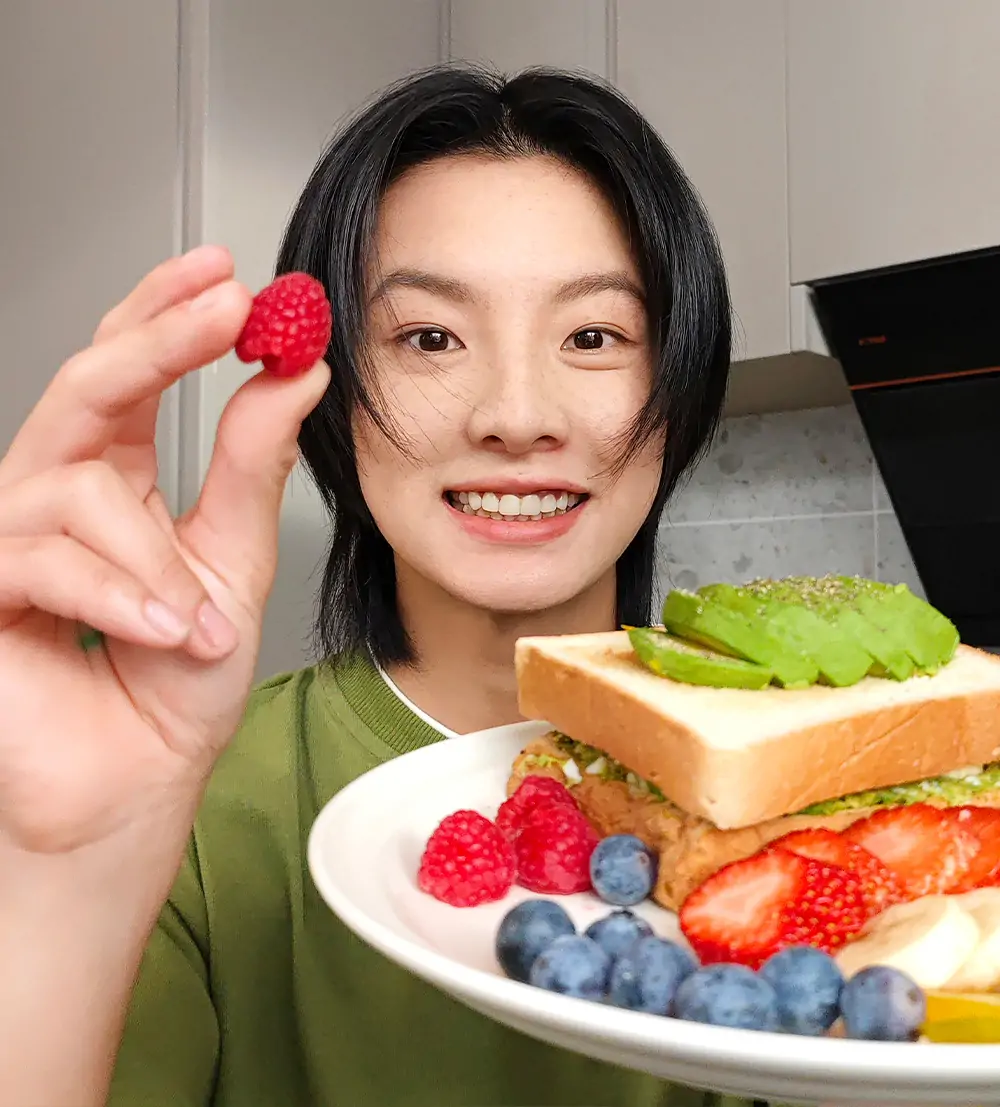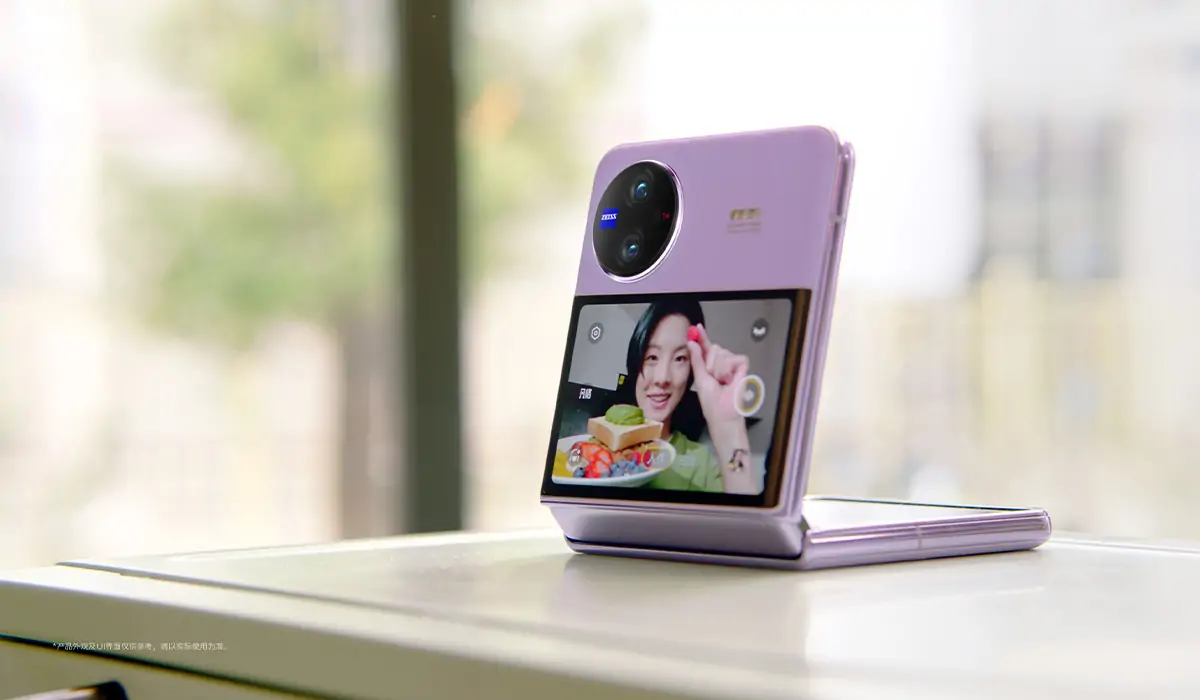 Turn on hover, take a 5000-megapixel rear selfie, and easily preview it on the external screen, so you can take photos at any
time without asking for people.
Hover over the front shot
to unlock a new pose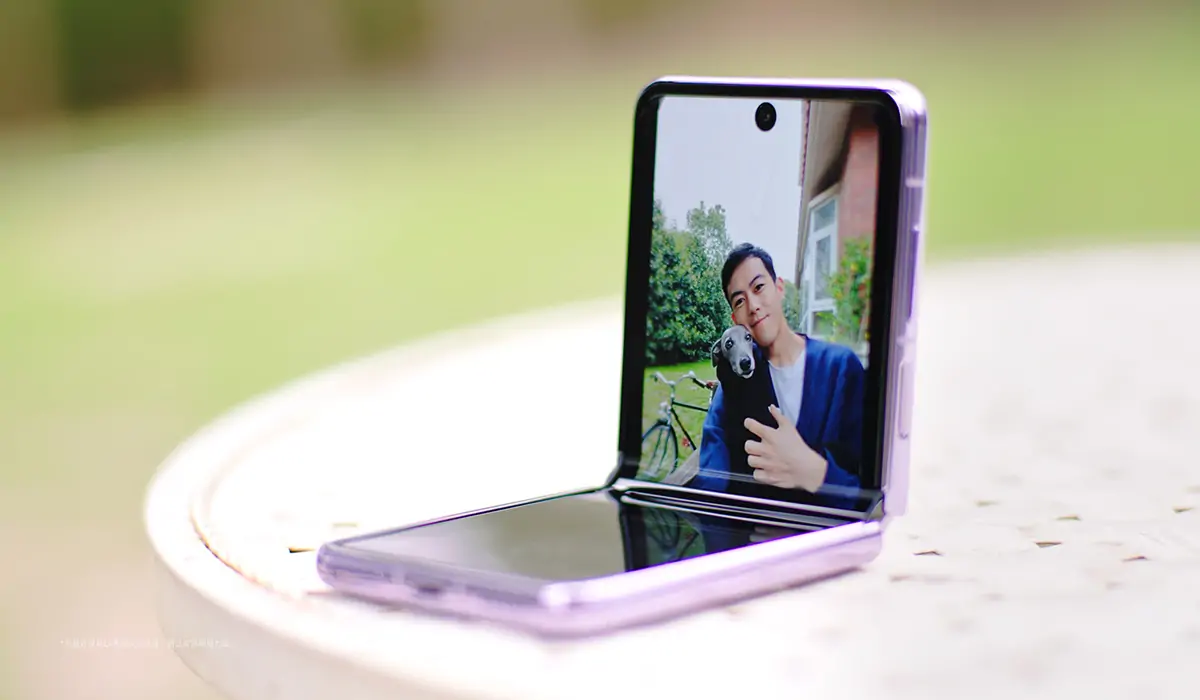 3200 million pixels ultra-clear front, in harmony with friends,
POSE can be placed however you want.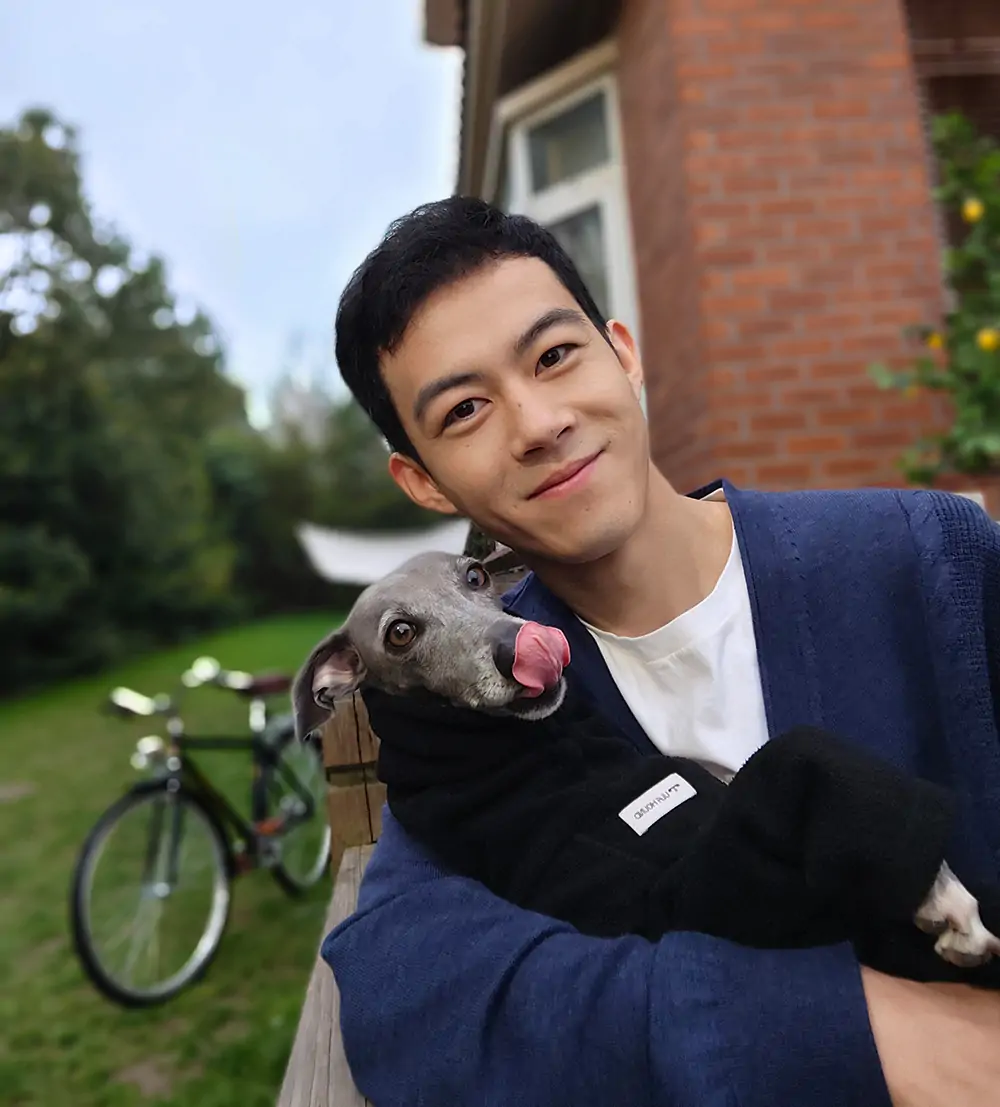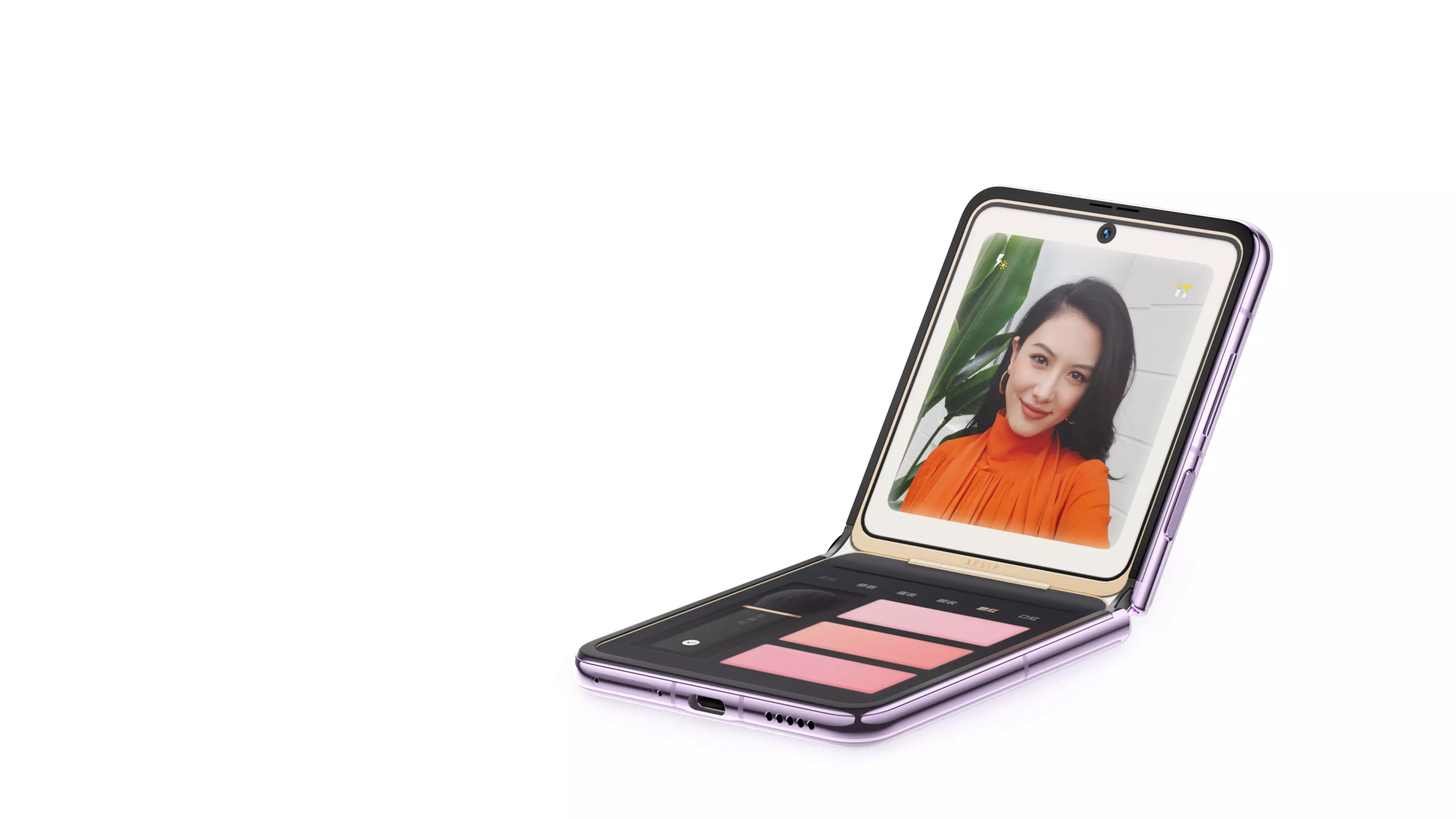 The soft-light make-up mirror
is photogenic in one shot
Put the makeup case into the phone, the upper half of the screen is as clear as a mirror, and the lower half of the screen uses blush, eye shadow, contouring, etc.,
and apply makeup as you like.
Turn on the self-contained soft light, and the plain face is also photogenic.
Handheld DV
retro new technology
Semi-folding horizontal grip, simulating the classic DV grip, built-in 6
sets of micro-movie templates, with its own retro filter, create with one grip.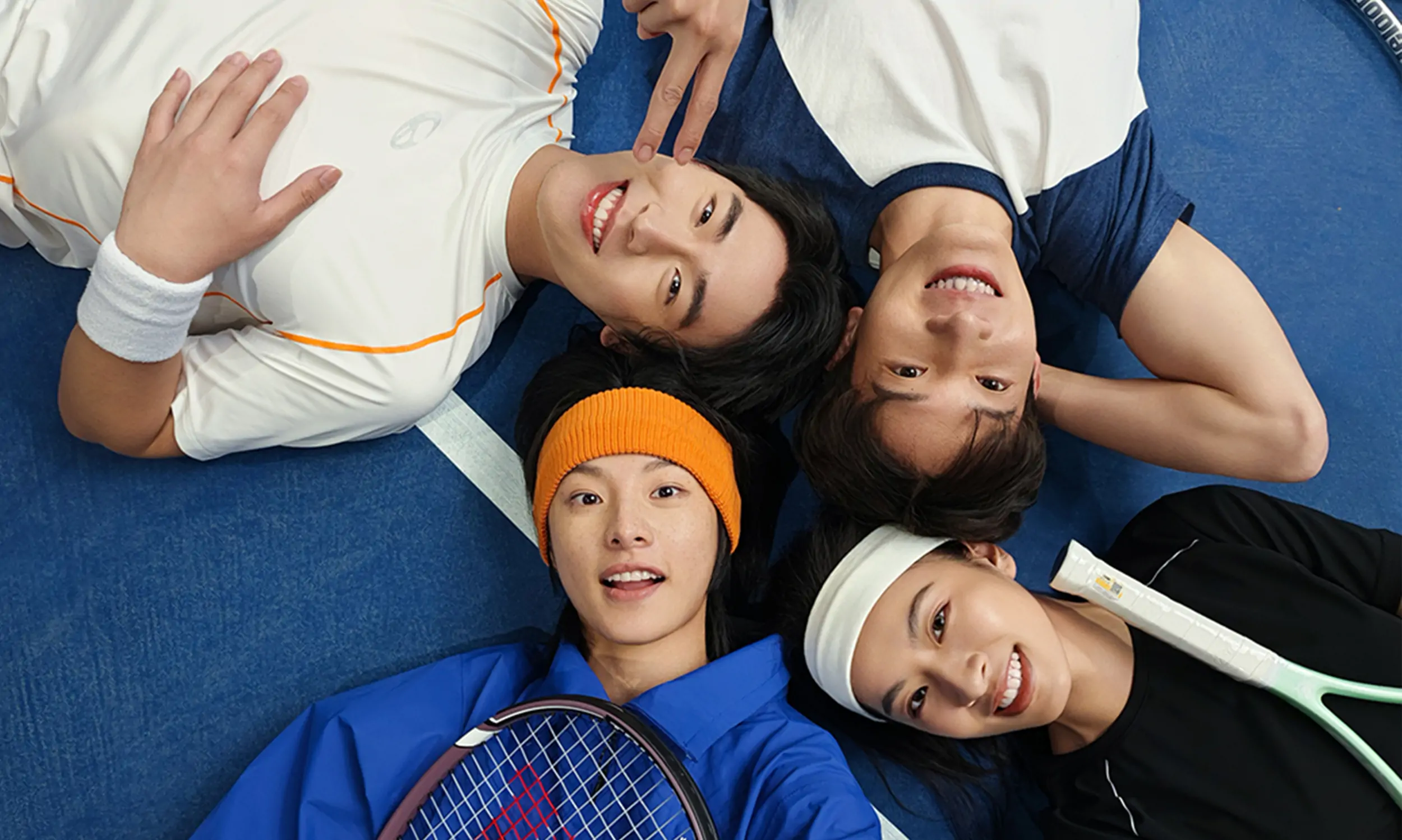 You look
good friends too
With an ultra-wide-angle rear lens,
you and your friends are all beautiful.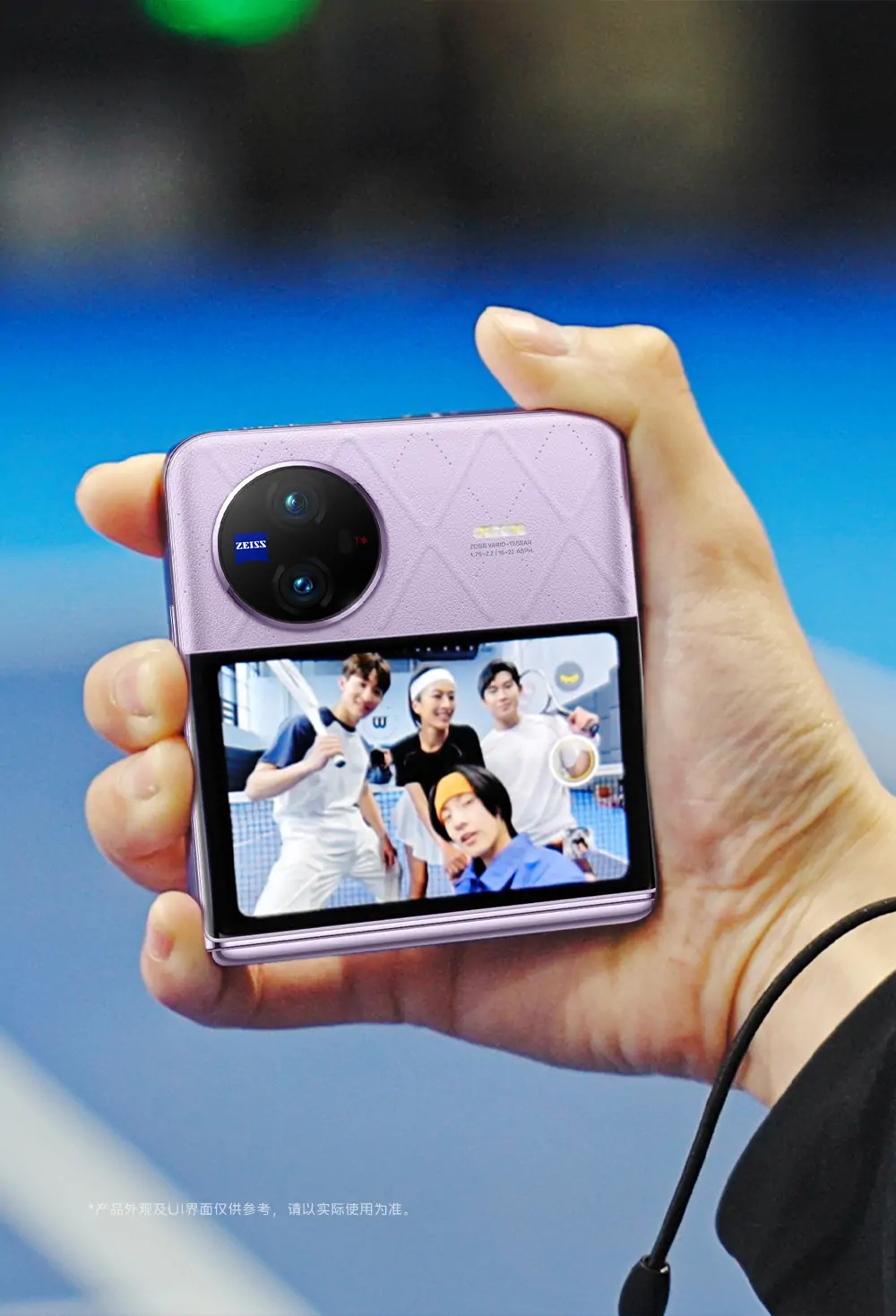 You look good, whoever shoots is good-looking
The external screen supports a variety of photo operations, he shoots you to see,
not afraid of not looking good.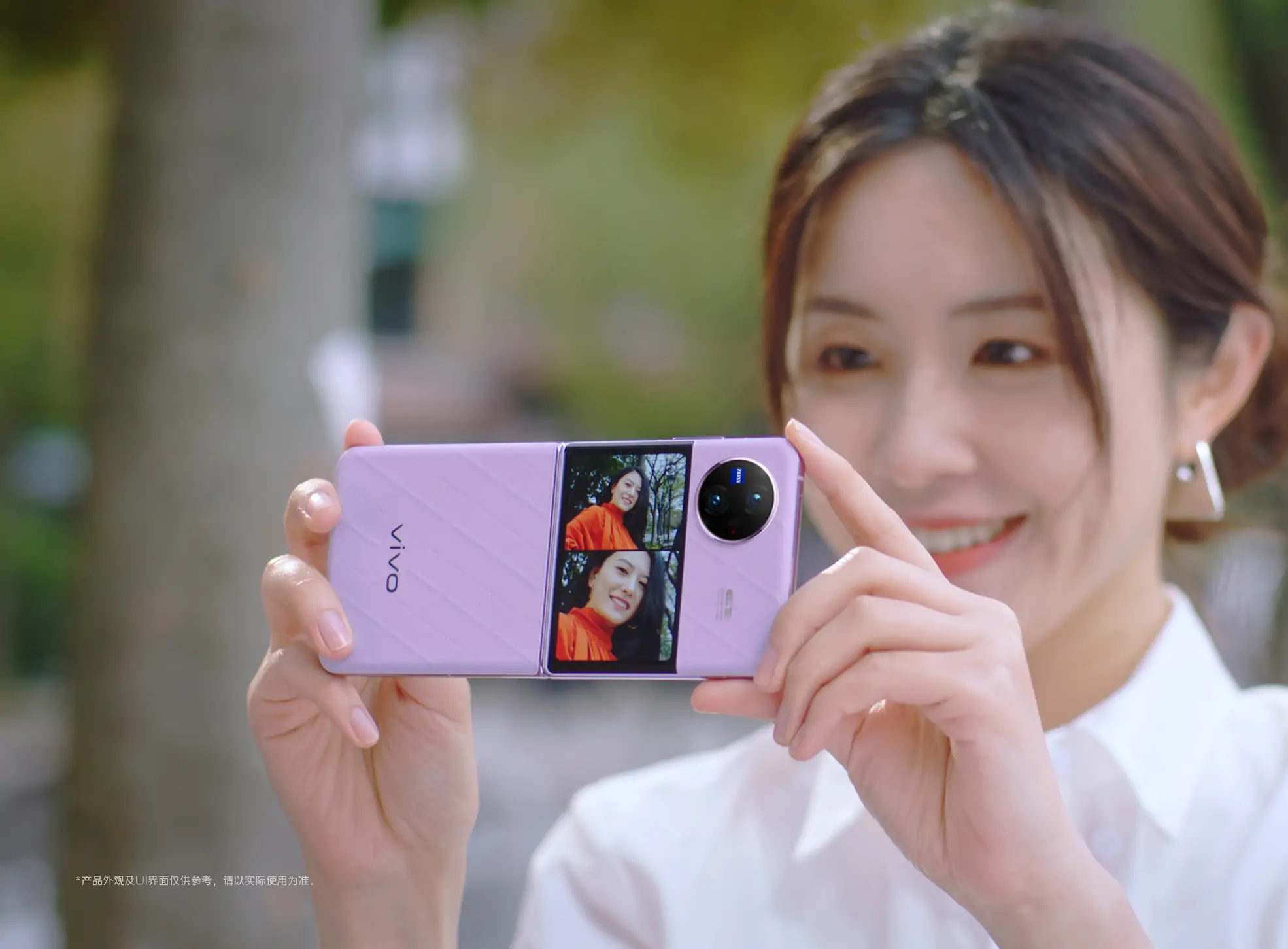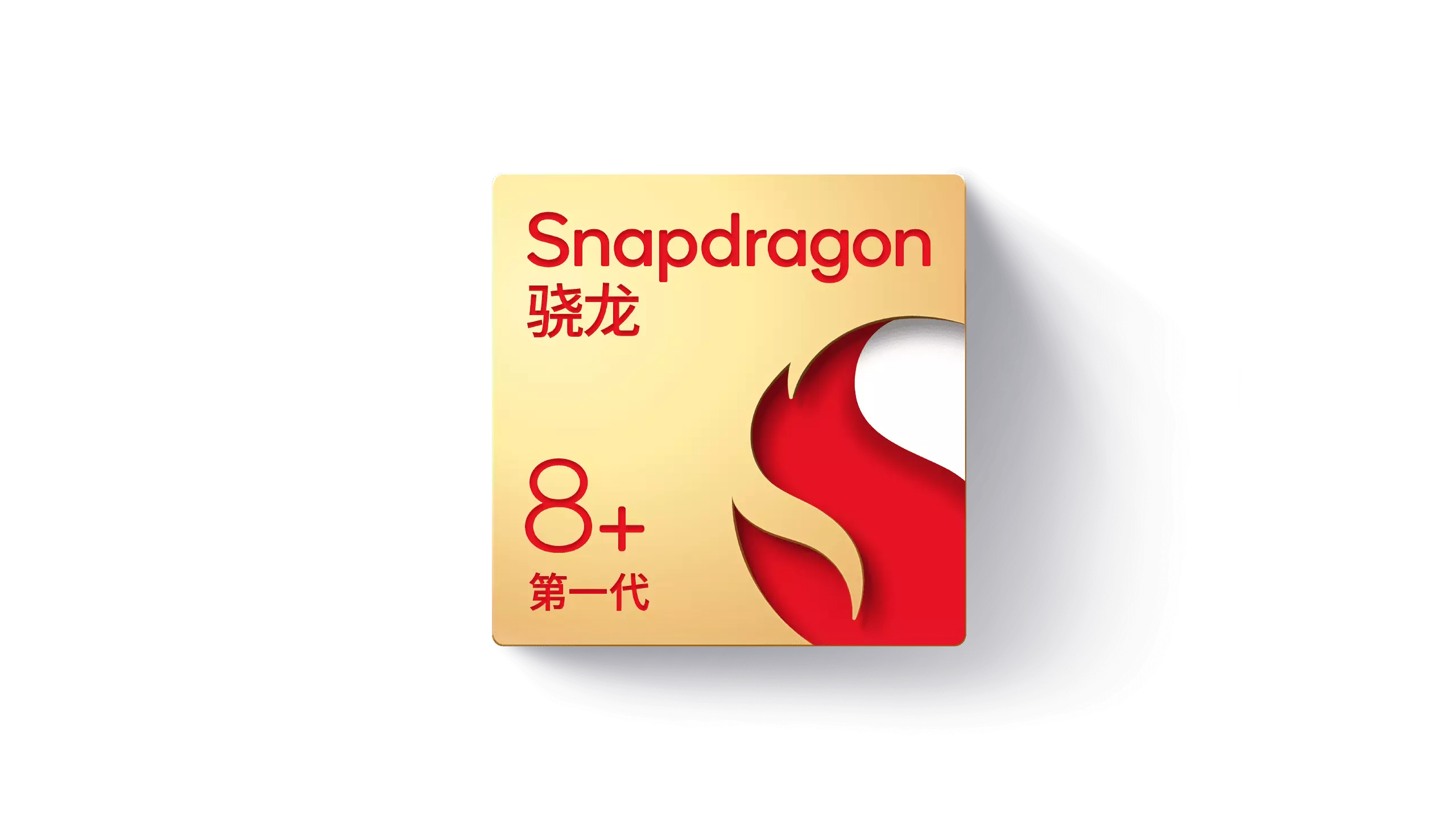 Petite body
Strong inner core
Equipped with Qualcomm's first-generation Snapdragon 8+ chip, based on ARMv9 to build a 3.0GHz super core,

performance increased by 10% 1030% lower power consumption 10;
CPU | GPU
Snapdragon 8+Gen 1
Snapdragon 8 Gen 1
Performance improvements
10%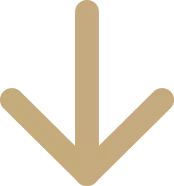 Snapdragon 8+Gen 1
Snapdragon 8 Gen 1
Reduced power consumption
30%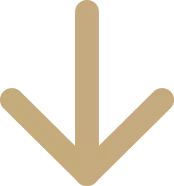 4nm
Power consumption is greatly optimized, fast and power saving
4nm MEP TSMC process technology, soaring performance, power
consumption greatly reduced.
5G
5G Dual SIM Dual Pass¹¹ Silky smooth network
Ensure smooth calls, gaming, and data
network usage when users are using dual 5G cards.

Charge a few times and
be by your side more
When the phone has 10% battery remaining, only the external screen can be used, and it can also support up
to 10.28 hours of bright screen standby time¹²; 4.5V high-density battery, long battery life also has a thin and light feel.
Large battery¹
Equivalent
4400 mAh
Ultra-fast flash charging
44W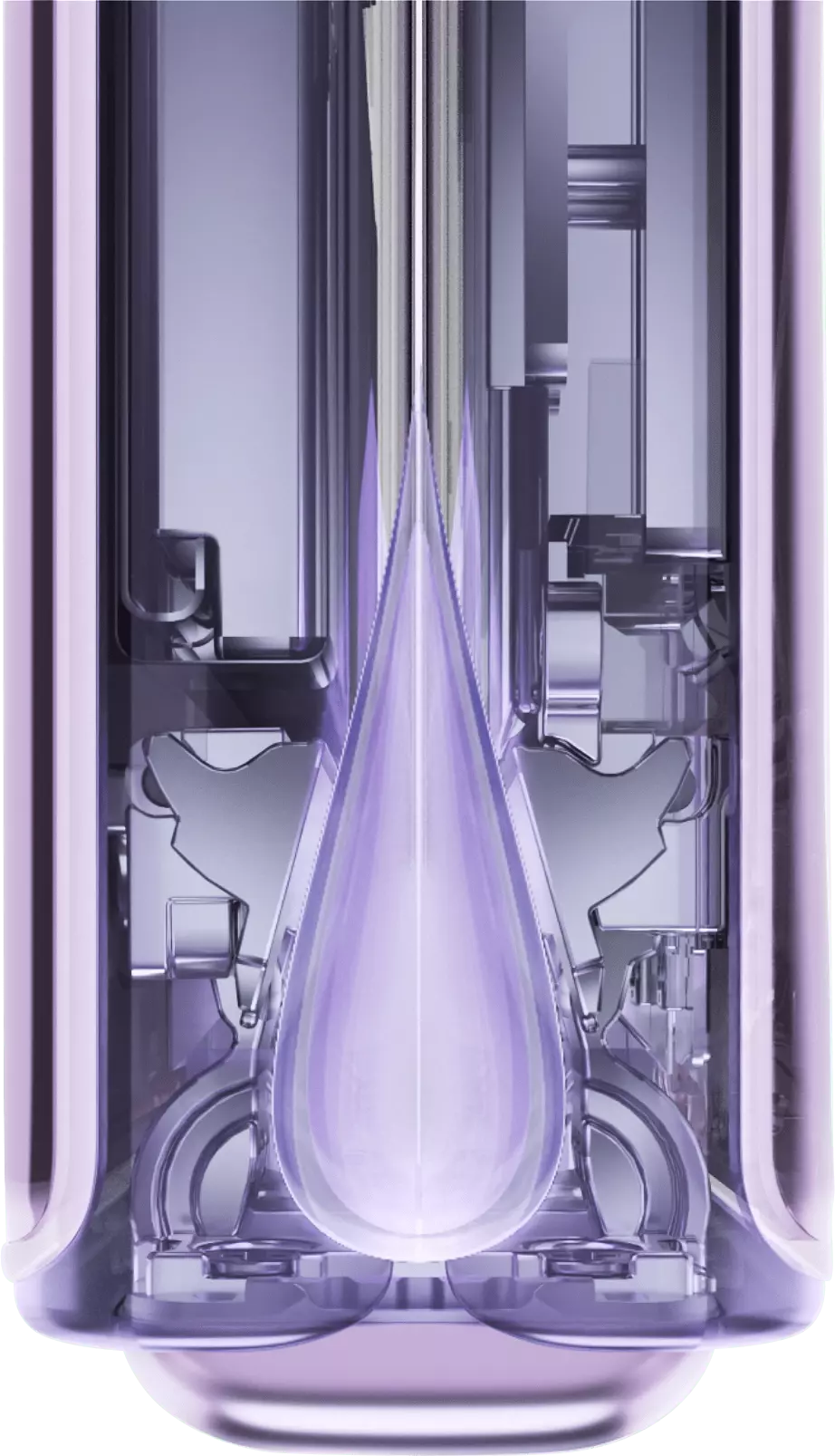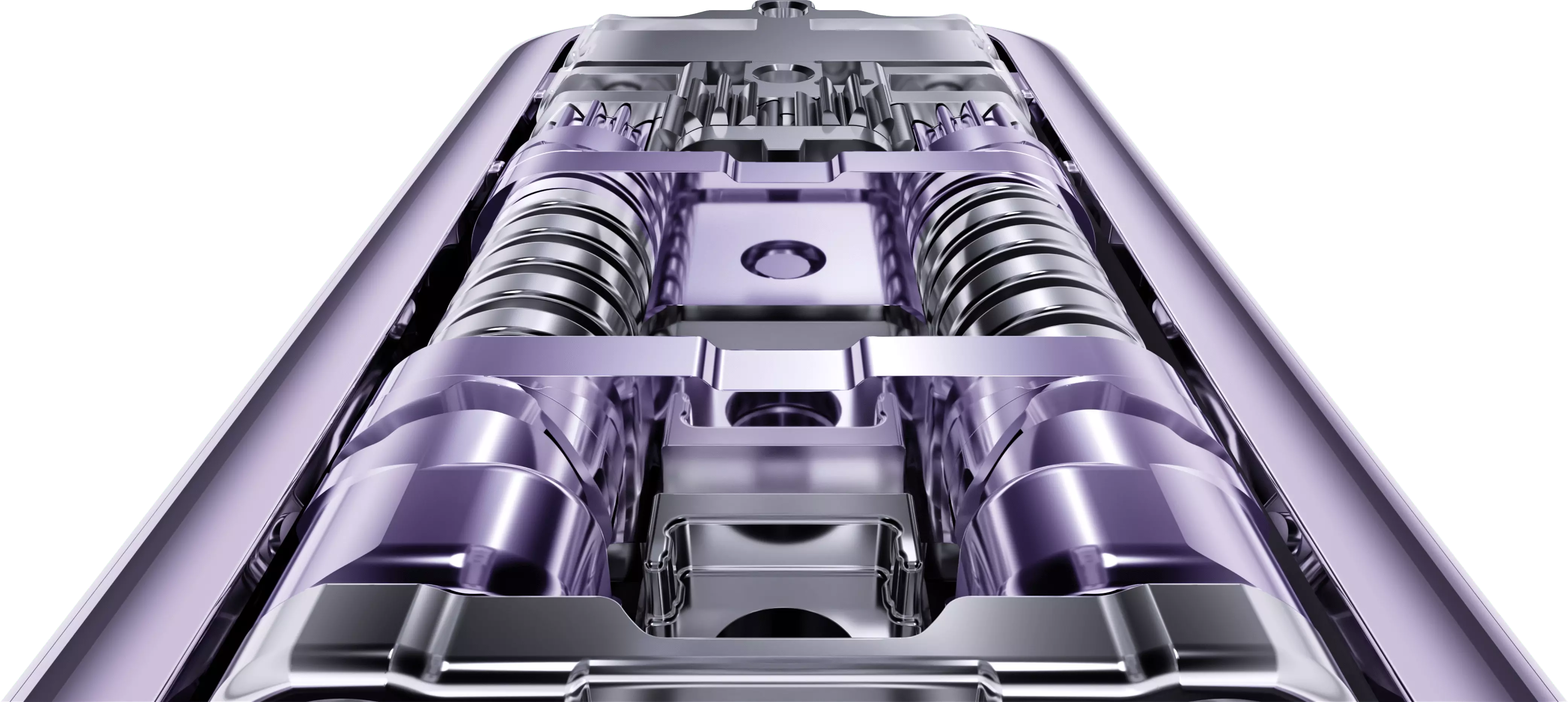 Hinge innovation: robust
Invisible creases
The new 5.3mm extra large diameter water drop design is 44%
better crease than small droplets¹³. The inner double cam structure can effectively solve the experience problems such as "hunchback" and "unevenness" of small folding.
Hinge design
Ultra-durable and lightweight hinge, using
five-fold space-grade materials, multi-layer three-dimensional support structure and other
leading technologies, the whole machine is sturdy and durable, and can easily cope with
drops.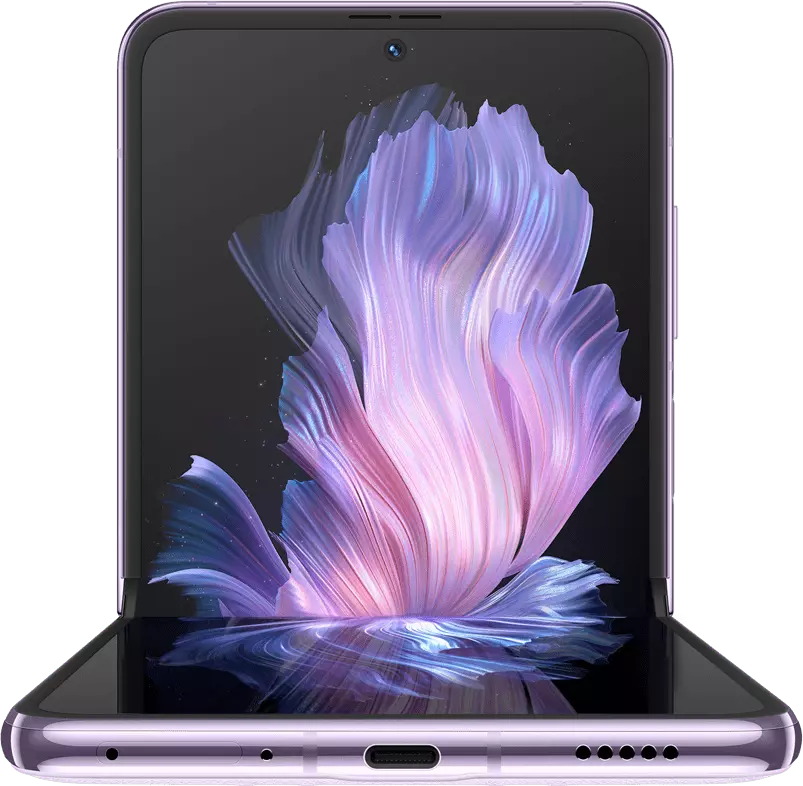 Good looking
course "screen" strength
Super retinal delicate experience
Bring a more detailed visual experience than ever before
All-round eye comfort
High-frequency PWM dimming, dual-screen color temperature adaptation, etc.,
make the inner screen more in line with the physiological needs of the human eye.
Blue diamond arrangement
A leap in screen quality
120Hz High refresh rate
LTPO Adaptive dynamic refresh
HDR10+ High dynamic range imaging
1920Hz High-frequency PWM dimming
10.7 billion colors Brilliant display

More handy
Learn more about >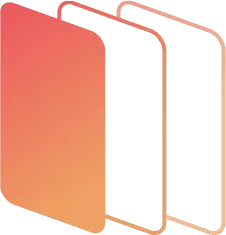 One-click replacement
Hello, my little new machine
Support Android and Apple users to migrate old machine data with
one click through mutual transfer of APP 14。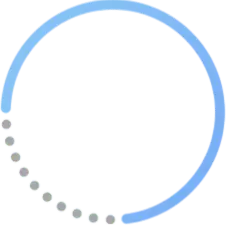 Silky light, long-lasting and smooth
Memory Fusion +8G, Unfair Scheduling, Resurrection in Place Mechanism, Visual and Tactile
Smooth 2.0 for unprecedented silky lightness and long-lasting smoothness.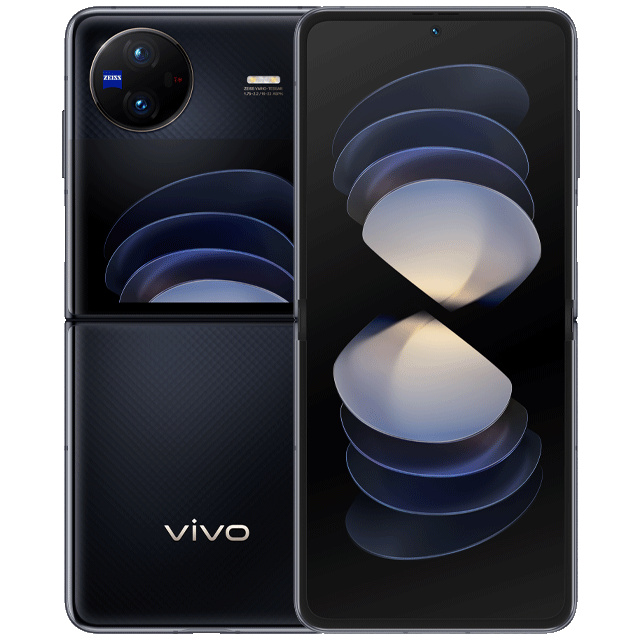 Rhododbus
Silk gold
Drill black
Height: 166.42mm (unfolded) 86.40mm (folded)
Width: 75.25mm
Thickness: Diamond purple: 8.19mm (unfolded), 17.56 (folded) Diamond black: 7.75mm (unfolded), 16.62 (folded) Silk: 7.84mm (unfolded), 16.80 (folded)

Weight: Diamond black: 198g Silk gold: 199g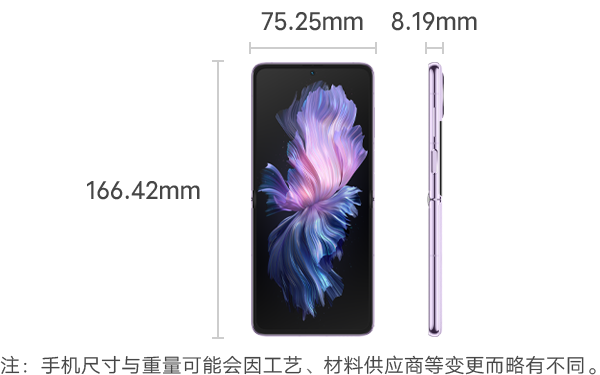 The first generation Snapdragon 8+
Octa-core processor
3.0GHz×1+2.5GHz×3+1.8GHz×4
64-bit
4nm
Adreno 730
Running memory (RAM):
12GB (Since the operating system occupies part of the memory, the actual free space is less than the identity storage capacity.) )
In-body storage (ROM)
256GB/512GB (Since the installation of the operating system and pre-installed programs occupy part of the storage space, the actual available storage space is less than the identity storage capacity.) )
*This product adopts dual battery parallel design: typical capacity:
3173mAh (3.91V) + 1227mAh (3.91V), equivalent to 4400mAh (3.91V) single battery.
Typical energy: 17.2Wh
rated capacity: 3093mAh (3.91V) + 1181mAh (3.91V), equivalent to 4274mAh (3.91V) single battery.
Rated energy: 16.71Wh
44W flash charge
lithium battery
Theoretical 4G single card standby time: up to 17.1 days.
Theoretical 4G Volte talk time: up to 14.6 hours.
Note: The data is the test results of our laboratory standard environment, the actual standby time, depending on the actual network situation and usage habits in the local area.
Inner screen: 6.74 inches / Outer screen: 3.0 inches
Inner screen: 21:9 / Outer screen: 14.5:9
Inner screen: 87.43% / Outer screen: 41.71%
Inner screen: 2520 × 1080 / Outer screen: 682 × 422
Inner screen: 10.7 billion colors / Outer screen: 1670.<> million colors
Inner screen: 8000000:1 / External screen: 6000000:1
AMOLED
Capacitive multi-touch
Inner screen: 60Hz; 120Hz/external screen: 60Hz
3200 million pixels
f/2.45
5000 million pixels bionic spectrum bottom main camera (f/1.75 aperture, 7P lens, OIS image stabilization), 1200 million pixels ultra-wide angle lens (106 degree field of view, 6P lens, AF autofocus, macro)
f/1.75 (5000-megapixel bionic spectral bottom main camera), f/2.2 (1200-megapixel ultra-wide lens)
CMOS
The rear 5000-megapixel bionic spectrum main camera supports OIS stabilization, and all rear lenses support video stabilization.
Both rear support AF autofocus
The front supports 2x digital zoom, the rear main camera supports 20x digital zoom, and the rear wide angle supports 0.6x digital zoom
Front: Night scene, portrait, photography, video, micro movie, AR cute shooting, dual field of view video, dynamic photo rear: professional, professional video, night scene, portrait, photography, video, micro-movie, 5000 million, panorama, ultra-clear document, slow motion, time-lapse photography, time slow door, starry sky, sports, AR cute shooting, dynamic photo, super group photo
.MP4
Support up to 4K HD video shooting
Dual SIM
Support mobile/Unicom/Telecom/Radio and Television 5G/4G and other networks, SA/NSA dual-mode 5G, 5G dual-SIM dual-pass Note: 5G dual-SIM dual-pass
only supports some frequency band combinations and depends on operator SA and VoNR deployment, SA and VoNR support capabilities depend on available network and software versions.
2G GSM: 850/900/1800/1900MHz;
2G CDMA: BC0/BC1;
3G WCDMA: B1/B2/B4/B5/B6/B8/B19;
4G TD-LTE: B34/B38/B39/B40/B41;
4G FDD-LTE: B1/B2/B3/B4/B5/B7/B8/B12/B17/B18/B19/B26/B28;
5G FDD:n1/n3/n5/n8/n28;
5G TDD:n41/n77/n78
*Actual network feature availability depends on carrier network availability, infrastructure deployment, and mobile phone software version.
Dual nano
1. Card slots 1 and 2 can be arbitrarily switched to data cards;
2. Support SA/NSA dual-mode 5G;
3. If the data card is a mobile card/Unicom card/radio and television card, the non-data card supports "mobile 5G/4G/2G, Unicom 5G/4G/3G/2G, radio and television 5G/4G, telecom 5G/4G/2G";
4. If the data card is a telecom card, the non-data card supports "mobile 5G/4G/2G, Unicom 5G/4G/3G/2G, radio and television 5G/4G, telecom 5G/4G (VoLTE service needs to be activated, if VoLTE service is not activated, the network cannot be registered)".
Music player
MP3 ringtones
recording
AAC、WAV、M4A、MP3、MP2、MP1、MIDI、OGG、APE、FLAC
Side capacitive fingerprint
OriginOS 13 based on Android 0.3
Support Jovi voice, Jovi suggestion, Jovi scanning, smart car, smart life and other functions
Support frequency band WLAN 2.4G, WLAN 5.1G, WLAN 5.8G; Supported features include Wi-Fi Display, 2*2 MIMO, MU-MIMO, Wi-Fi 6, 2.4G & 5G dual-channel concurrency.
SBC、AAC、aptX、aptX HD、aptX Adaptive、LDAC
USB 2.0
Support GPS: L1+L5, Beidou: B1C+B1I+B2a, GLONASS: G1, Galileo: E1+E5a, QZSS: L1+L5
support AGPS, cellular network positioning, wireless LAN positioning
sensor

Accelerometer
Ambient light sensor
Proximity sensors
gyroscope
Electronic compass
Other sensors
Front and rear color temperature sensors, side capacitive fingerprints, laser focus sensors, Hall sensors
Commonly used tools
Infotainment
Built-in application notes
App Store, iMusic, iTheme, iManager, File Management, Game Center, Cloud Service, Mutual Transfer
E-books
The above list of built-in applications is for reference only, please refer to the actual built-in applications.
1. This product adopts dual battery parallel design:
Typical capacity: 3173mAh (3.91V) + 1227mAh (3.91V), equivalent to 4400mAh (3.91V) single battery.
Typical energy: 17.2Wh
Rated capacity: 3093mAh (3.91V) + 1181mAh (3.91V), equivalent to 4274mAh (3.91V) single battery.
Rated energy: 16.71Wh
2. The invisible crease does not mean that there is no crease at all, and it is normal to produce creases with various factors such as the use environment and the time of use.
3. Data from Rheinland Laboratory. It means that the crease performance of this product meets the certification requirements after 50,<> folding tests.
4. The three-party apps that can be opened through the Magic Mirror app include: Douyin, Weibo, Kuaishou, Zhihu, Bilibili, Tencent News, Himalaya, Tomato Novel, Little Fresh Wooden Fish, e-book, etc.
5. Relay Navigation requires users to upgrade the latest version of Amap/Baidu Map to experience this feature. The external screen function data comes from vivo Labs and is for reference only.
6. This function requires the user to manually turn on the corresponding application switch in the system settings before it can be used. The trackpad feature requires an OTA upgrade.
7. The ZEISS Lens Pack contains Biotar, Distagon, Planar, Sonnar, Cinematic and Flare portraits, where flare portraits only support rear lens use in non-external selfies.
8. The actual output area of the VCS IMX866 sensor is 1/1.56 inch.
9. The actual pixels of the full-screen selfie on the external screen are less than 5000 million, and the pixels/imaging effect of different shooting modes may be different, please refer to the actual usage.
10. Compared with the Snapdragon 8 mobile platform, the data comes from Qualcomm official. The improvement refers to a 10% increase in CPU performance and a 10% increase in GPU frequency.
11. The dual-SIM dual-pass feature depends on the operator's 5G VoNR deployment and subsequent software upgrade support, and operators can be consulted in different regions. Network and call conditions may vary depending on the environment and carrier factors, please refer to actual use.
12. The data comes from vivo laboratory, the test condition is brightness 150nit, no volume, 10% of the battery in the external screen desktop interface light screen standby until the shutdown time, the data is for reference only.
13. The data comes from vivo laboratories, and the comparison object is a small water drop hinge design with a diameter of 4.66mm.
14. vivo mobile phone supports transferring contacts, call logs, messages, schedules, notes, Wi-Fi passwords, WeChat data, application data, pictures, music, videos, audio, documents, system settings (excluding face, lock screen password and fingerprint);
Non-vivo Android devices only support the transfer of contacts, call logs, messages, schedules, apps, pictures, videos, audios, documents; vivo mobile phone and Apple mobile phone one-click replacement support to transfer pictures, videos, contacts, schedules.
15. Product appearance, UI interface and function are for reference only, please refer to actual use.
16. The appearance diagram, internal structure diagram and product effect of the mobile phone in the page are for reference only, the actual may be due to the different lighting environment, production batch, there are differences in color, silk screen and other details, please refer to the actual product.
17. Unless otherwise specified, the data and parameters on the above pages are test results in the standard environment of our laboratory, and the actual situation of the data and parameters (e.g. aperture parameters) will vary slightly depending on the test environment, test software, supplier material batch, etc.
18. The above sample footage was shot using vivo X Flip. The sample effect is for reference only, there may be differences in the pixels of different shooting modes, some sample sizes are cropped, please refer to the actual experience for the specific shooting effect.
19. Since some specifications, parameters, parts, and appearance details of the product (e.g. whether the battery cover has silk screen prints) may change due to supplier changes or production batches, vivo will update the description on the page in real time according to the adjustment, please check carefully.
20. The inner screen has been pasted with a special protective film from the factory, the inner screen film needs to be removed and replaced with professional tools, and it may damage the screen by yourself, and the resulting screen damage is not covered by the warranty, if you need to replace the protective film, please go to the vivo official customer service center to deal with it.
21. ZEISS, the ZEISS logo, and T*, are registered trademarks of Carl Zeiss.
22. Due to the supply of materials, the appearance of the machine has two states, which does not affect your normal use, please refer to the actual product.
23. After 12 hours of folding and use of the mobile phone at room temperature, it supports about 70° to 120° hovering, and the angle of hover changes slightly with various factors such as use time, use environment, product production batch, etc., please refer to the actual use;
In the case of severe shaking, it is not conducive to multi-angle hovering of the device, it is recommended that you use the hover function when stationary.
No customer reviews for the moment.
Related Blog Posts
Questions
(0)
No customer questions for the moment.
Only registered user can ask a question.
Login