OnePlus ACE 2V 12GB+256GB Black
| | |
| --- | --- |
| Location: | Asia |
| Possibility to return: | Yes, within 14 days to warehouse in USA / UK or EU |
| Length of warranty | 12 months |
| Warranty Extension: | At promotional terms, up to 24 months (during checkout) |
| Dual Sim | Yes |
| 5G | Yes |
| Rom: | Global (Multilanguage + Google Apps, no OTA) applied over original |
| Processing time for warranty service from | 6 weeks |
| Processing time for warranty repair to | 12 weeks |
Other variants / accessories
Available delivery options:
Keep track of the price drops on this item. Simply enter your email here and we will send you an email alert.
Invalid email
Watch it
You will get $ 3.12 in reward when purchase 1 of this product. The reward can be used to pay for your next orders, or converted into voucher code.
Frequently Asked Questions
Welcome to Bludiode.com
We are mobile electronics marketplace seller since 2014, we offer mostly smartphones, tablets and accessories. Our customers have right to return product locally (USA, UK, EU) and execute warranty up to 24 months. All products sold on our website are coming straight from the producers, are genuine and they are subject to the warranty. To learn more click "About us" in the website footer.
Check also these products available at local stock:
OnePlus Ace 2V
Performance winners
Dimensity 9000 flagship performance core
Million running points, lasting smooth
Full performance version 16GB large memory
The 44 backends are truly alive and smooth as new
Flagship Lingxi touch straight screen
Ultra-clear is more eye-protecting, silky and more power-saving
Silky heel hand "Lingxi Touch"
Tap Lightning Response, swipe smoothly to heel
5000mAh super large battery
Longevity version 80W super flash charge, 4 years durable

64 mpix pixel ultra-clear images
High definition, wide field of view, large close-up

Flagship design
Flagship texture, one plus good feel
A new generation of ultra-high-performance graphite
4129m㎡ super large VC, cool output

Game cloud computing private network
The game is also playable on the weak net

Multifunctional NFC + IR remote control
Smart life, practical and portable
flagship design,
Full texture
The flagship feels
straight and stylish, lightweight and stylish
The 2.8D micro-arc glass is cleverly connected to the edges, and the right-angled edge design also has a warm fit. Expertly polished by design, it presents a light and refined body line. The back features flagship glass craftsmanship, celadon glaze, black satin silk. OnePlus good feel, comfortable and delicate without losing elegance.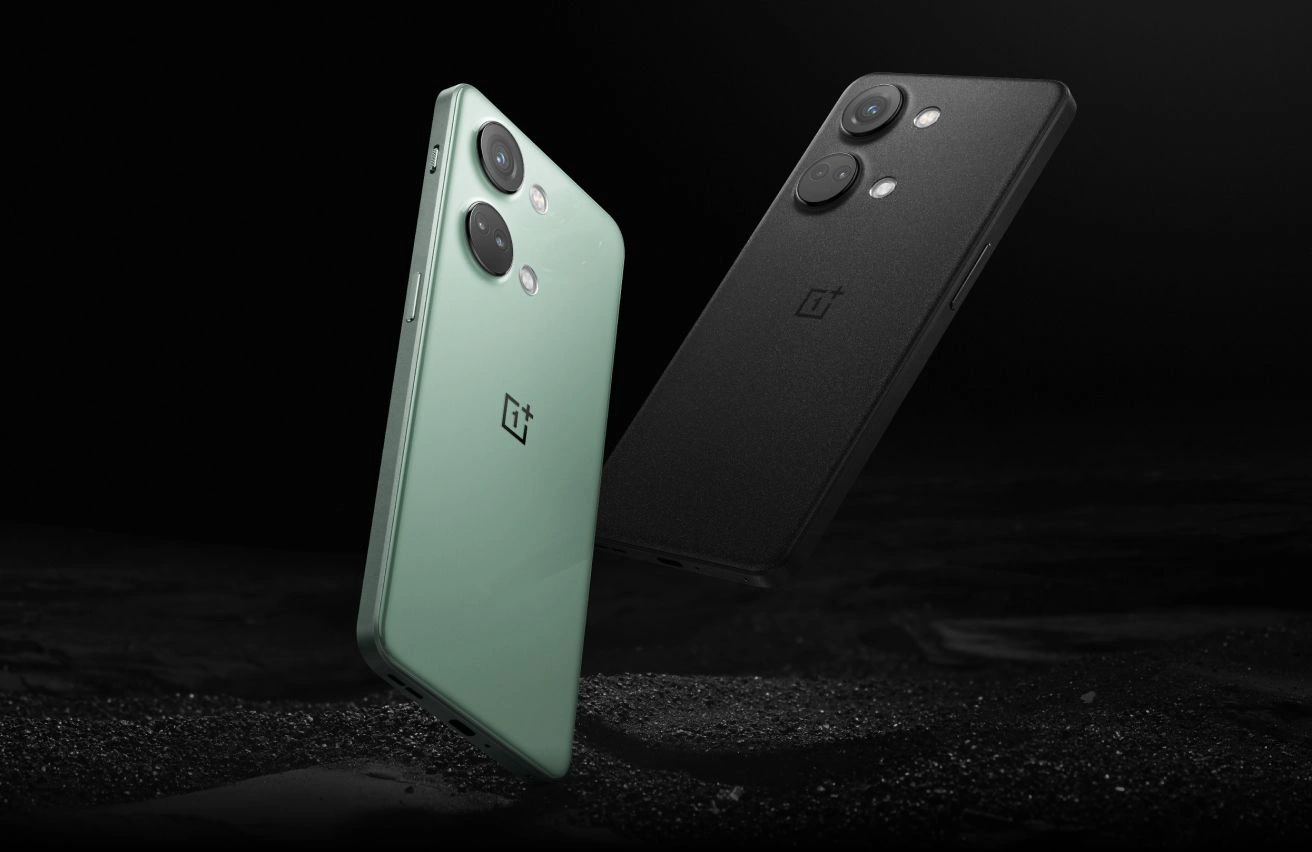 Flagship silk glass process, delicate matte texture, no fingerprints.
Flagship blue-glazed glass craft, celadon glaze, warm and comfortable.

Plastic brackets are common in the industry


Ace 2V eliminates plastic stands

2.8D micro-arc glass

Three-stage switch
The flagship texture
is in the details
OnePlus flagship texture is fully popularized in all price segments, the classic three-section return, with flagship technology to create a tightly stitched one-piece middle frame, completely eliminate the screen plastic bracket, bringing the industry's breakthrough 1.46mm flagship ultra-narrow edge, the front is stunning at a glance. One plus good texture, in every detail, never tired of looking at it for a long time.
flagship performance,
Peak performance
Dimensity 9000 flagship processor
Million running points, lasting smooth
The Dimensity 9000 flagship processor is fully popularized, and OnePlus professional tuning combat power is full, and the performance is breakthrough. Antutu + Master Lu has a double score of more than one million, which is better performance strength. The ultra-clear picture quality of the game can also be silky experience, and daily use can save power for a long time.
1050521 points
AnTuTu runs points
1224456 points
Master Lu runs points
Honor
of Kings adaptive quality mode¹

Adapts to the Dimensity 9000 platform
Full performance version 16GB large memory
Exclusive memory gene recombination
is bigger, faster, and longer
Full blood "16GB+LPDDR5X+Memory Gene Recombination" leads the memory innovation, realizes the application "second start", has greater confidence than computer storage, has the courage to switch silky multi-tasking, and is stable and smooth for long-term use2。
44 pcs App is really alive
50% ↓ Heavy load scenes freeze less
SÜD 48-month A-level fluency certification

flagship experience,
Have fun
Flagship Lingxi touch straight screen
Ultra-clear is more eye-protecting, silky and more power-saving
Deeply customized new 1.5K super retina screen, as well as high-frequency PWM dimming, ultra-clear and shocking, comfortable eye protection. At the same time, it supports the flagship 120Hz variable refresh rate, so that reading, gaming, and video screen refresh can be stored and played freely, smooth and power-saving.
1.5K Lingxi touch screen
2772×1240
Ultra-clear resolution
120Hz Silky high brush
10 billion colors OLED color display
1450nit Local peak brightness
High-frequency PWM Dimming
The flagship is the same Lingxi touch technology
Game combos, silky heels
Through our customized chip and full-link touch optimization, Lingxi Touch brings sensitive and easy-to-use touch and handiality, pixel-level touch accuracy and real and natural touch stability, so that the touch completely follows the fingertip dance, as if it is with your heart3。
TÜV SÜD Precision
Touch Class S-certified
Longevity version 80W super flash charge
5000mAh super large battery
Fast charging, long battery life, long life
5000mAh super large battery, 80W super flash charge, super large battery can be charged to 32% in only 100 minutes, which is very happy, and it is a whole day to go out. Equipped with an exclusive intelligent battery health engine, the battery is still durable after 4 years of use4。
Low temperature charging
6
Extremely cold mode, even at minus 20°C can be charged normally
Flash charge while playing
Temperature control mode, taking into account speed and temperature
Oversized VC liquid cooling heat
Team battle firepower, calm output
A new generation of ultra-high-performance graphite, 4129m㎡ Gaming-grade ultra-large VC vacuum liquid cooling, graphite copper carbon covers common positions such as front lenses and speakers, and the flagship-level heat dissipation design does not miss every detail. Popular MOBA games run almost at full frame, with stable temperature control and long-lasting play7。
92%↑
Ultra-high-performance graphite heat dissipation performance is improved
Average frame rate 119.14
OnePlus Ace 2V supports 120 frames for League of Legends Mobile Game
1 hour frame rate
HyperBoost 2.0
Game frame stabilization engine
high frame, stable frame, high image quality
HyperBoost 2.0 game frame stabilization engine, GPA frame stabilization real-time monitoring frame rate and temperature, intelligent scheduling performance continues to stabilize frames, avoid cliff-like frame drops, frame rate stability is increased by 10%, and the whole process is more stable and power-saving8。
Game cloud computing private network
The game is also smooth with a weak net
10,<>+ self-owned servers distributed nationwide, self-developed game cloud computing private network technology, so that the game has VIP network treatment. High-speed rail stations, school dormitories, shopping malls and other places with poor signal can also be stable and not dropped, and weak network environments can also have strong operations.
99.43%↓
30 minutes of game in a weak network environment, and reduced latency
82.75%↓
Congestion network environment 30 minutes of high latency reduction of the number of games
2 years
OnePlus Ace 2V users are free to try9
The game is more stable
11 event-grade esports antennas
Call Internet is more stable
5G dual SIM dual standby dual pass
Wireless headphones are more stable
Bluetooth 5.3
Proactive enhanced Super Wi-Fi
World premiere
Exclusive self-developed Wi-Fi chip-level transmission technology greatly reduces network latency, and the network speed of games, live broadcasts, and short videos is stable and smooth at all times, and multi-person network grabbing can also be one step faster.
30%↑
Anti-packet loss transmission stability
15%↑
Anti-interference network grabbing ability
30%↑
Active overclocking through wall capability
Esports performance slam
Peace elite
Peace Elite Event Lab certified phone
League of Legends mobile game
League of Legends mobile game Asian League season 1 recommended machine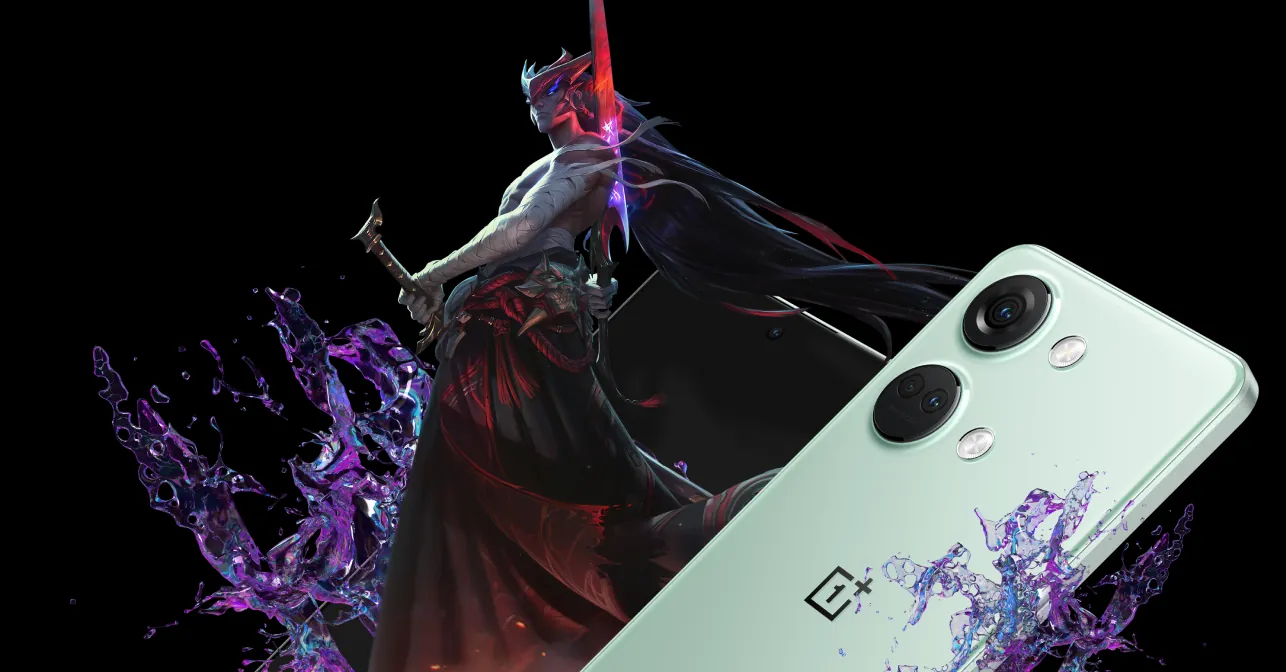 Thiel Laboratory
Thiel Labs mobile terminal game performance certification
Ultra-linear stereo dual speakers
Hi· RES certified gold standard for good sound quality, ultra-clear and louder
Flagship X-axis linear motor
Crisp and sensitive, Click-Click-Win Numb
flagship image,
Ultra-clear shooting
64 mpix pixels ultra-clear image
high definition, wide field of view, large close-up
With the blessing of flagship ISP and professional algorithms, high pixels, ultra-wide angle, and macro are handy, and ultra-clear blockbusters can be shot at your fingertips and discover beauty from different angles.
1600-megapixel ultra-clear selfie
64 mpix pixel ultra-clear main camera
112° ultra-wide-angle lens
*Flash on the upper main camera side and color temperature sensor on the lower secondary side

64 mpix pixel ultra-clear main camera
Ultra-wide angle
Macro
ColorOS 13
Smooth System of the Year10
Android OS of the Year
Trendy electronics
The smoothest mobile UI of the year
Master Lu
Recommended Product of the Year
Zhongguancun online
System of the Year
Tianji.com
ColorOS supercomputing platform
The self-developed system-level computing hub
is smooth and high-performance, energy-saving and low-power
Infrared remote control
Convenient for remote control TV, air conditioning and other common appliances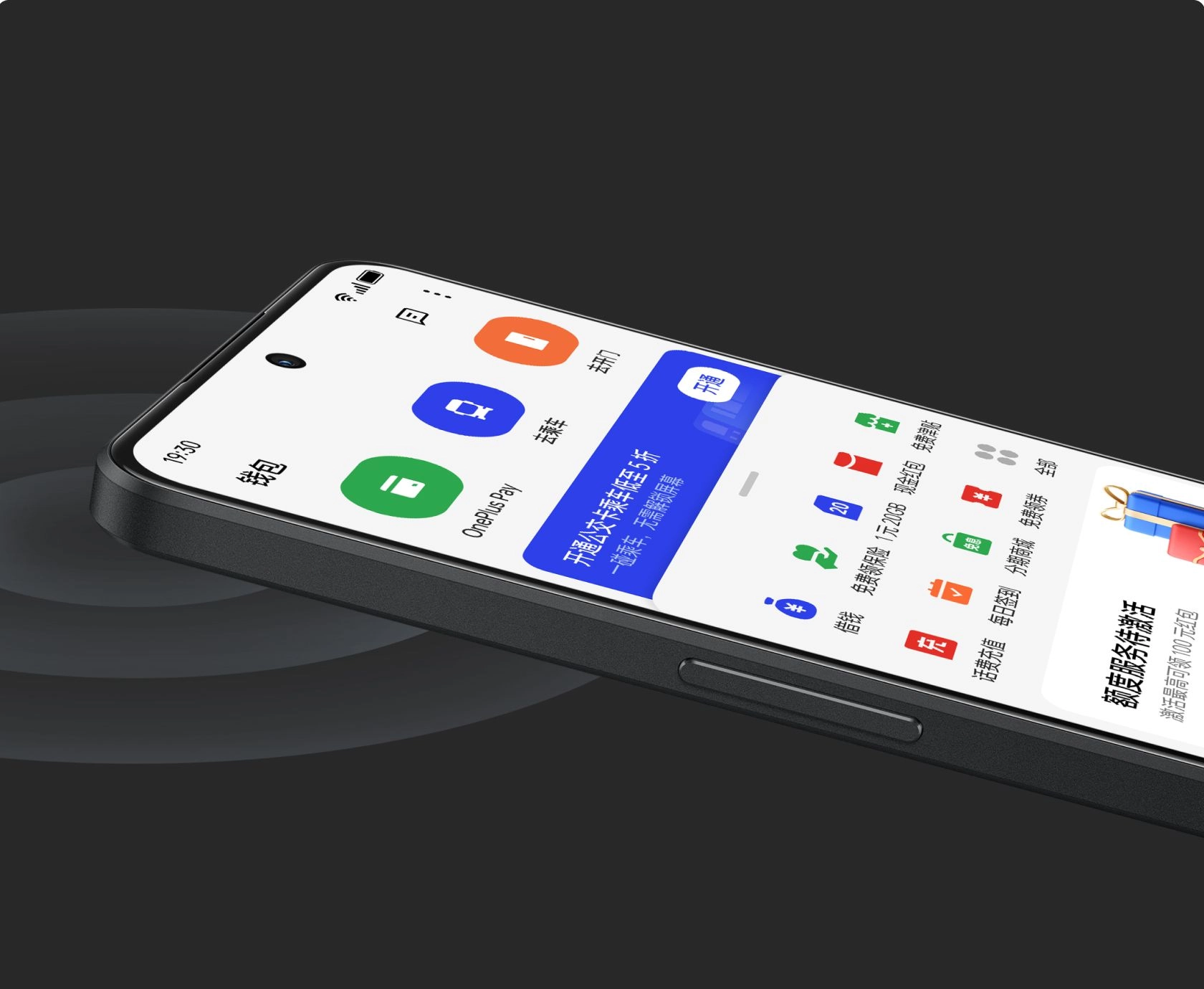 Versatile NFC
Mobile phones are bus subway cards, access control cards, campus cards, bank cards, etc
Flagship quality, full popularity
Products are divided into price segments, and quality and service are not divided into price segments

OPPO's own factories are used throughout the line
Digital production with full traceability
109 flagship rigorous testing standards
OnePlus Ace 2V
Green glaze
Black Rock
Exterior dimensions
Height: 162.6mm
Width: 75.1mm
Thickness: 8.15mm
Weight: Approx. 191.5g
Processing platform
Platform: Dimensity 9000 flagship 5G mobile platform
SoC process: TSMC 4nm process
CPU frequency: octa-core processor, maximum frequency 3.05GHz
GPU : Arm® Mali G710 MC10 @848MHz
storage
Running memory (RAM): 12GB/16GB LPDDR5X
Body Storage (ROM): 256GB/512GB UFS 3.1
Configuration combination: 12GB+256GB|16GB+256GB|16GB+512GB
screen
Size: 6.74 inches
Screen type: 2.5D AMOLED flexible screen
Screen ratio: 93.50 %
Resolution: 2772x1240
Pixel density: 450 PPI
Contrast ratio: 2000000:1
Refresh rate: up to 120Hz (120Hz/90Hz/60Hz/45Hz/40Hz adaptive)
Brightness: The global default maximum brightness is 500nit, the global excitation maximum brightness is 1100nit, and the local peak maximum brightness is 1450nit
Screen colors: 10.7 billion colors
Color gamut: Vivid Mode: 100% DCI-P3, Natural Mode: 100% sRGB, Cinema Mode: 100% DCI-P3, Vivid Mode: 100% DCI-P3
AOD features: Yes
Function: 1440Hz high-frequency PWM dimming, eye protection mode, screen color mode, automatic brightness adjustment, manual brightness adjustment, screen color temperature adjustment, picture quality ultra-clear enhancement, video color enhancement, HDR video highlight mode, dark mode, screen refresh rate switching
Battery & Charging
Wired fast charging: 80W super flash charging
Battery: non-removable, dual cells 5000mAh
camera
postposition
Main camera: 6400 million pixels, f/1.7; FOV 81°; 6P lens; AF supported; It adopts a closed-loop focusing motor, does not support OIS, equivalent focal length 25mm, effective focal length 4.73mm
Ultra-wide camera: 800 million pixels, f/2.2; FOV 112°; 5P lens, fixed focus, equivalent focal length 16mm, effective focal length 1.68mm
Macro camera: 200 million pixels, f/2.4, FOV 89°, 3P lens, prime focus, equivalent focal length 21mm, effective focal length 1.77mm
Optical zoom: Optical zoom is not supported, 20x digital zoom is supported
OIS: No
Flick Sensor: Support
PDAF: Yes
Flash: Rear LED monochrome temperature single light
*Flash on the upper main camera side and color temperature sensor on the lower secondary side
Rear video
Rear 4K@60fps/30fps, 1080P@60fps/30fps, 720P@60fps/30fps
Video stabilization support 1080P@60fps
Video slow motion support 1080P@120fps, 720P@240fps
Video zoom shooting supports 4K/1080P/720P@60fps/30fps
Movie mode supports 1080P@30fps
Time-lapse support 1080P@30fps
Multi-view recording supports 1080P@30fps
Front-facing
1600 million pixels, S5K3P9SP04, f/2.4
Front video: Front support 1080P/720P@30fps, default 1080P@30fps (beauty is enabled by default)
Front function: face unlock, HDR, beauty
Imagery capabilities
Night Mode, Portrait Mode, Pro Mode, Movie Mode, Panorama Mode, Macro Mode, Time-Lapse Mode, Multi-scene Video Mode, Super Text, Beauty, Slow Motion, Moe Shot, AI ID Photo, Filter, Night Video, Video HDR, Video Beautifying
Network & Connectivity
Cellular networks
LTE/LTE-A:4×4 MIMO: Band1/3/38/40/41 4×4 MIMO; Other Bands: 2×2 MIMO
VoLTE: Yes
Video calling: Yes
Band
2G: GSM 850/900/1800 /1900 MHz
2G: CDMA BC0 (800MHz)
3G: UMTS(WCDMA) bands 1/4/5/8
4G: TD-LTE bands 34/38/39/40/41
4G: FDD-LTE bands 1/3/4/5/8/28A
5G: NR:n1/n3/n8/n28A/n40/n41/n77/n78
* Actual network and band usage depends on local operator deployment
Wi-Fi
WLAN protocol: support Wi-Fi 6, Wi-Fi 5, 802.11a/b/g/n/
WLAN frequency: WLAN 2.4G/WLAN 5.1G/WLAN 5.8G
Support WLAN Display; Wi-Fi network sharing
Support Wi-Fi 5GHz 160MHz
2×2 MIMO is supported
Bluetooth
Bluetooth 5.3, Bluetooth low energy
Bluetooth audio specifications: support SBC, AAC, aptX, aptx HD, LDAC, LHDC
*LHDC needs to be used with OPPO Enco X series and OnePlus Buds Pro series headphones
Positioning capabilities
Satellite positioning: support Beidou, GPS, GLONASS, Galileo, QZSS
Others: Support AGPS auxiliary positioning, support wireless LAN, cellular network positioning
NFC
Versatile NFC
Support reading and writing NFC cards (13.56MHz NFC cards)
NFC-SIM support (SIM1 card slot only)
HCE is supported
Support eSE (support 300+ city subway bus rides, support OnePlus Pay, access control card, car key and citizen network electronic identity (eID) and other functions. With one touch, convenient passage and secure payment. )
audio
Stereo dual speakers
Dual microphones
sensor
Ambient light sensor, proximity sensor, electronic compass, accelerometer, gyroscope, rear color temperature sensor
Optical fingerprint under the screen, infrared remote control, customized X-axis linear motor
Material
Screen cover: Asahi Glass AGC DT-Star2 glass
Middle frame: injection alloy
Back material: Corning ® Gorilla ® 5th Generation Glass
interface
USB interface type: Type-C
USB version: USB 2.0
Headphone jack type: Type-C
SIM card type: Nano-SIM card
Support for dual sim: Yes
*The full Netcom version of the mobile card can be used with Unicom card and telecom card at will, the main and secondary cards support 5G, and any card can be used as a network card. When two telecom cards are inserted, the non-network card must activate VoLTE services and enable VoLTE HD calls, and the carrier's network must support 4G VoLTE services to use dual telecom cards.
operating system
ColorOS 13.0 is based on Android 13
Packing list
OnePlus Ace 2V
USB A to Type C cable
80W SUPERVOOC ADAPTER
SIM card pin
Protective case
Protective film (preset)
Quick Start Guide
Welcome letter
Important product information and warranty cards
Brand stickers
remark
1. The relevant product parameter description on the page has been remarked in the corresponding page, so it is not repeated here, please refer to the specific description of each page for details;
2. The weight of bare metal (without film) is about 191.5g, and the size and weight of the mobile phone may vary depending on the configuration, manufacturing process and measurement method;
3. The display has rounded corners, and when measured in a standard rectangle, the diagonal length of the screen is 6.74 inches (the actual viewable area is slightly smaller). The resolution corresponds to the standard rectangle, and the actual screen effective pixels are slightly less;
4. Because the phone's software takes up some space, including Android and preinstalled apps, the amount of memory your phone can use is less than this value. Storage capacity varies based on software version and may vary from device to device;
5. There may be differences in the pixels of photos in different photo modes, please refer to the actual situation. There may be differences in video pixels for different shooting modes, please refer to the actual situation;
6. OnePlus Ace 2V adopts dual-cell series design: typical capacity: 2500mAh (7.74V), equivalent to 5000mAh (3.87V); typical energy: 19.35Wh. Rated capacity: 2440mAh (7.74V), equivalent to 4880mAh (3.87V), rated energy: 18.88Wh.
7. The product pictures and content on the page are only for illustration, the physical product effect (including but not limited to appearance, color, size) and screen display content (including but not limited to background, UI, pictures) may be slightly different, please refer to the physical product, welcome to go to the offline store experience across the country, store address inquiry link: https://www.oneplus.com/cn/retail;
8. The data on the page is a theoretical value, all provided by the supplier or from OnePlus Laboratory, obtained in a specific test environment (see specific instructions), the actual use may be slightly different due to individual differences in products, software versions, use conditions and environmental factors, please refer to the actual experience;
9. Due to real-time changes in product batches and production supply factors, in order to provide accurate product information, specification parameters and product characteristics as much as possible, OnePlus may adjust and revise the text expressions, picture effects, etc. on the above pages in real time to match the actual product performance, specifications, index, parts and other information; In the event that it is necessary to make changes and adjustments to the page, no special notice will be given.
Remark:
1. The performance of the mobile phone is based on the official laboratory calculation, which may be affected by environmental factors such as use time, power and brightness, please refer to the actual experience; The Honor of Kings adaptive image quality function will be launched after the subsequent version update, please pay attention to the official announcement for specific plans;
2. The fluency performance of the mobile phone is based on the official laboratory calculation, which may be affected by environmental factors such as use time, power and brightness, please refer to the actual experience; "44 apps are really alive" refers to the laboratory test of OnePlus Ace 2V 16GB version, and the actual experience may var
No customer reviews for the moment.
Questions
(0)
No customer questions for the moment.
Only registered user can ask a question.
Login