Sensual simplicity
Design, which he did not resist. Treat yourself to moments of oblivion thanks to the large screen 6.1 "QHD + FullVision naturally wkomponowanemu in pięknÄ and trwałÄ the whole thing with metal and glass.
* The length of the snack range 300th: 6.09 '' (full prostokÄ t) 5.94 "(without indentation)
Super Bright screen
Your world just became clearer. G7 screen ThinQ as usual contains additional white pixels that protect excellent image of extraordinary purity and clarity, and at the same time optimally manage manages power consumption of the battery.
AI CAM
Unleash the artist in and create the perfect photos Smartphone G7ThinQ as usual . The AI mode CAM examines and suggests how to best capture.
* LG G7 ThinQ as usual include AI 2.0
Super Bright Camera-light shots
Smart camera detects the inferior lighting and automatically increases the brightness of images to each recorded by You moment was of the highest quality.
Tags
Your photos can be analysed and divided into categories, so that the browser dish the gallery will be faster and more enjoyable.
For more information about markup
Portrait mode
Artistic photos or self portraits with beautifully blurred background? The effect will be visible right away! Of course, if you want, you can also improve it later.
Two 16 MP cameras
Take a still wider fantastic photos. Super wide lens enables you to extend an unforgettable landscapes and large groups of people. In addition, thanks to a glass lens Crystal Clear Lens capture more colors each, even in the dark.
Speaker Boombox
G7ThinQ as usual uses its interior as a box resonansowe wzmacniajÄ (c) the bass and provides (c) get high quality loud sound wypełniajÄ CY the whole room.
* LG Speaker Boombox Speaker is verified by dts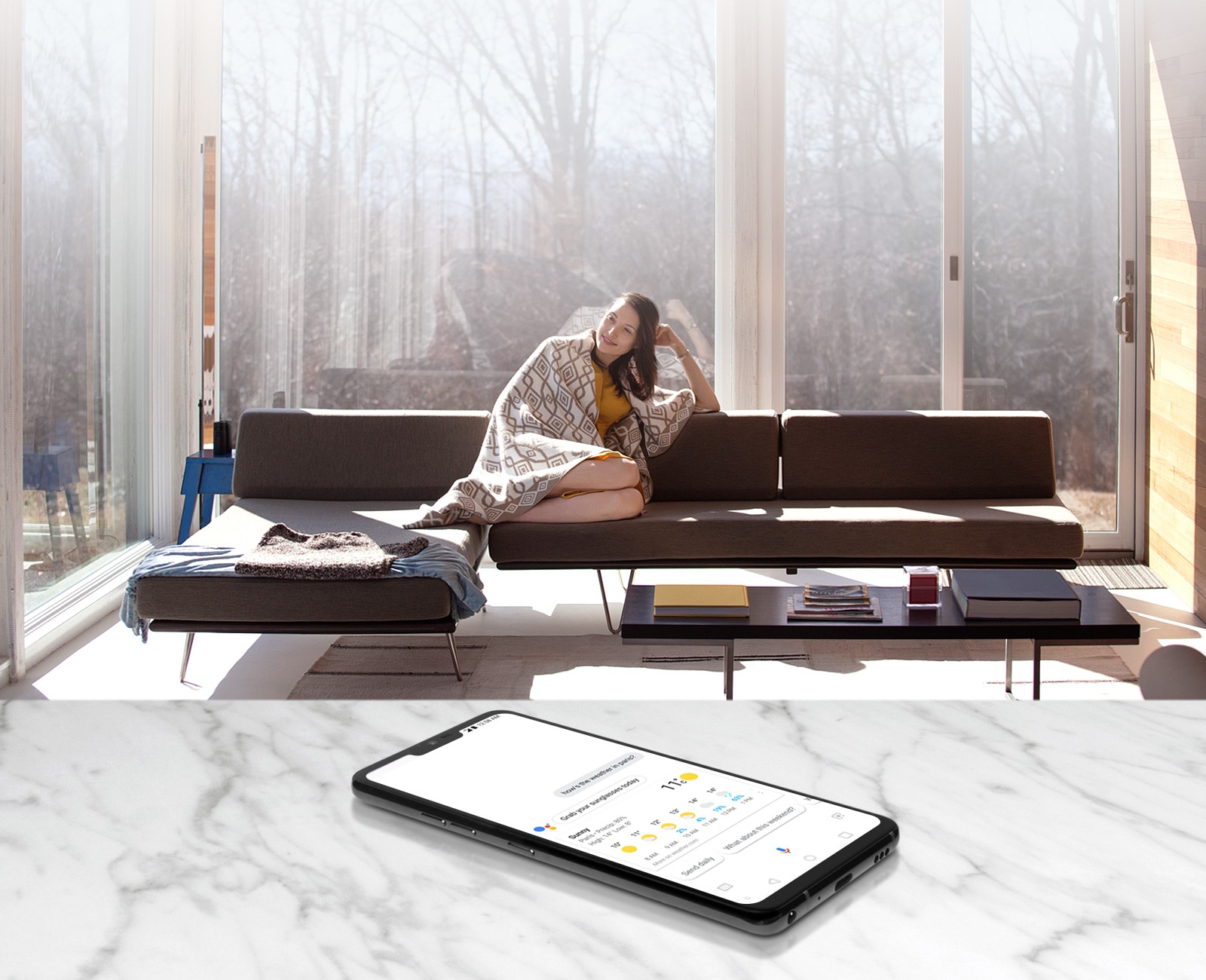 Voice recognition with a very large distance
All of your questions and żÄ Denmark will be heard and understood. G7 Smartphone ThinQ as usualreceives your voice with even greater distances, even among the noise, for example, in the car, on a boat or while listening to music.
DTS surround sound: X 3D
Surround sound 7.1 provides a cinematic experience and brings a new feeling of realism to listen to.
Google Button
Press a dedicated button to use the smart of Google services. Double-tap to launch Google.
* The availability of certain services is limited depending on the region and the language.
The durability of the
Take it and use wherever you want without the headaches-to water and dust resistance we are unique tkowÄ resistance potwierdzonÄ successful transition of military laboratory tests