Oppo FIND X3 (5G) 8GB+256GB Blue
| | |
| --- | --- |
| Location: | Asia |
| Possibility to return: | Yes, within 14 days to warehouse in USA / UK or EU |
| Length of warranty | 12 months |
| Warranty Extension: | At promotional terms, up to 24 months (during checkout) |
| Dual Sim | Yes |
| Water resistance | Yes |
| 5G | Yes |
| Rom: | Original China Multilanguage (possible Google Apps) |
| Processing time for warranty service from | 6 weeks |
| Processing time for warranty repair to | 12 weeks |
Other variants / accessories
Keep track of the price drops on this item. Simply enter your email here and we will send you an email alert.
Invalid email
Watch it
You will get $ 4.05 in reward when purchase 1 of this product. The reward can be used to pay for your next orders, or converted into voucher code.
Frequently Asked Questions
Welcome to Bludiode.com
We are mobile electronics marketplace seller since 2014, we offer mostly smartphones, tablets and accessories. Our customers have right to return product locally (USA, UK, EU) and execute warranty up to 24 months. All products sold on our website are coming straight from the producers, are genuine and they are subject to the warranty. To learn more click "About us" in the website footer.
Check also these products available at local stock: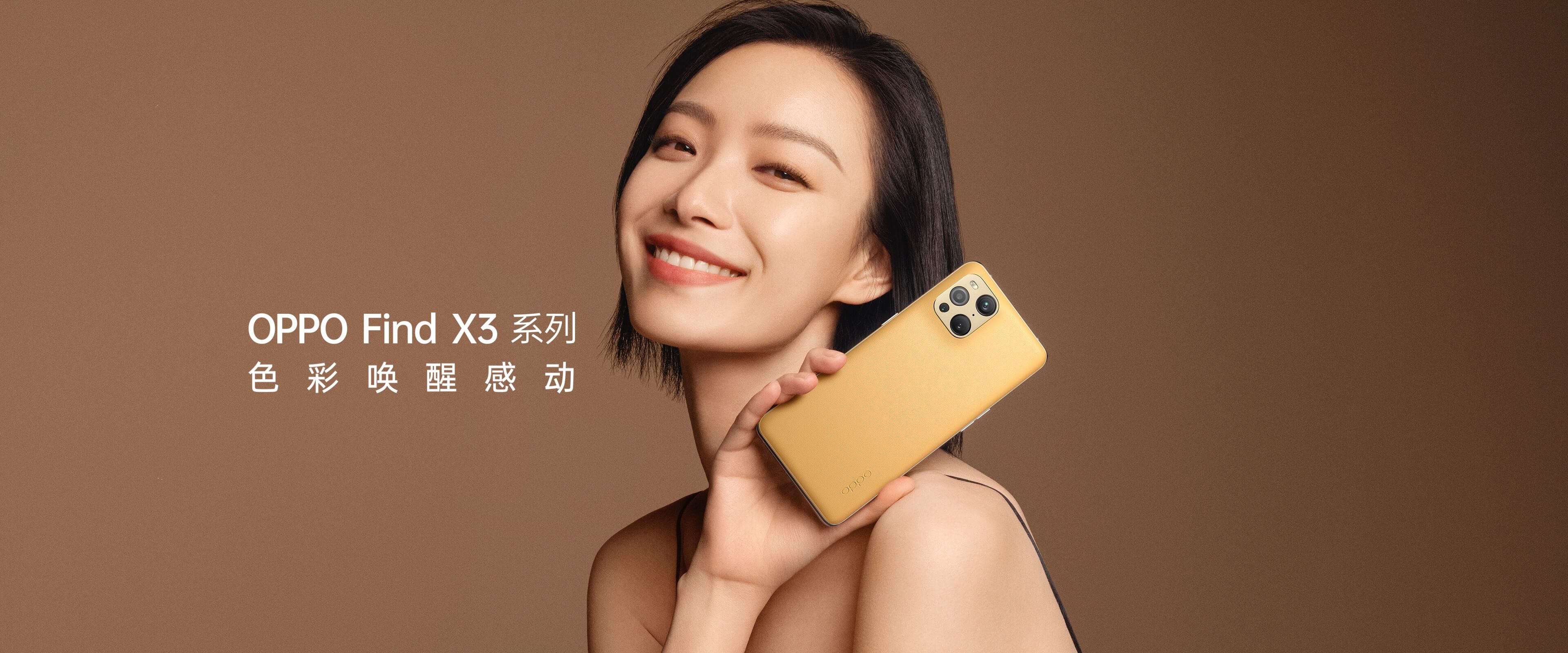 The Find X3 series is on the stage brilliantly, presenting a new exploration of the shape of future mobile phones. From capture, storage to display full-color 1000000000 1 , the photo across the screen to be able to feel emotions; one more full of streamlined shape and brain-hole wide open futuristic design of craters,
there is ingenuity, why not Highlight.
One billion color
mobile phones have since opened up a new world of color.
Equipped with a full-link 10bit color engine, rewriting the definition of mobile phones and colors. The image can capture unprecedented rich details, the storage is faithful and lossless, and the screen is exquisite and stunning. One billion colors are surging in every aspect, such a gorgeous weapon, waiting for followers.
1 billion color dual main camera
masters, now shot in pairs.
Two flagship image sensors have joined forces. Wide-angle lens and ultra-wide-angle lens, each one billion colors collection. An unprecedented increase in the ability to capture and control color, an outstanding masterpiece, one shot.
One billion colors of
everything in the world come into the viewfinder.
Natural creation has bred endless magnificence. How to better capture the delicacy and shock, richness and freshness, brilliance and agility of natural colors... has always been the ultimate goal of image diligence. The Find X3 series, with 1 billion color dual main cameras, greatly enhances the ability to capture colors, faithfully restores the world, and redefines the image benchmark.
Explore more
The AI ​​scene color
passes through the image, and the moving is staged again.
Images are related to memories. Although the time has passed, you want to travel back to the "site" to experience the time? The Find X3 series optimizes and reconstructs the scene atmosphere of the picture through AI scene optimization. There are subjects and emotions, and the scene is retained and the emotion is retained. The color of "temperature" makes taking pictures more than records, but also memories.
OPPO image explorer Jiang Wen
is a master craftsman.
Everyone has a unique color style, now try Jiang Wen's. OPPO Find X3 series specially cooperates with well-known director Jiang Wen to launch two master-level movie filters.
Jiang Wen Movie No. 1: Use more prominent highlights to create a warm yellow tone of film memories, like revisiting old photos in a sunny afternoon, full of memories;
Jiang Wen Movie No. 2: Rich levels of black and white, ordinary scenes Once in the lens, it becomes a black-and-white film full of tension.
Simply shooting in movie mode can make it onto the big screen.
Your life is far more exciting than movies. Movie mode supports 4K high-definition picture quality, BT.2020 color gamut, 10bit color depth, and also provides LOG shooting, professionally presenting the film texture. To be a director of life, to interpret the daily routine into meaningful.
Download LOG professional color file
AI color grading
want the same color style? arrangement!
There are no more filters than mood. AI color grading understands what you like, easily learn any filter color style you like, and reproduce it on your photos to make your emotional expression fuller and more moving.
1 billion, showing the strength of the heart.
1.07 billion colors, 64 times as many as 8bit 2 ordinary screens. Vivid and vivid like never seen before, endless details are hidden in the light and dark, and the expressive and appealing power of the image has greatly increased. At first glance, it was a heartbeat feeling.
JNCD 3 ≈ 0.4
Color accuracy
1.07 billion colors
Color display
100% P3 4
Color gamut coverage
DisplayMate A+ certification
Shooting, storage, and display are all
indispensable.
1 billion colors captured
After color vision enhancement
*Only the principle display, not the actual effect
"Screen" is only for you.
Everyone has different sensitivity to different colors and has a unique "color vision". Find X3 series has a deep understanding of your color perception, and customizes the color enhancement scheme for you in the screen display accordingly. This screen was born for you.
1 billion color perfect color screen
Full link 10bit color engine
Color vision enhancement
Future aesthetics
The sense of the future is streamlined, and the future is popular.
The Find X3 series adopts an integrated streamlined design, breaking the boundary between the image lens group and the fuselage, transitioning through the clouds and flowing water, extending your imagination of future technology in a square inch.
Impossible curved surface,
ingenuity highlights.
The whole piece of glass is formed under hot forging, and the front and back 3D curved surfaces transition. The fingertips smoothly flick from the edge of the fuselage to the edge of the camera, and the touch is smooth and natural.
The palm crater
receives the romance from the universe.
The design of the image lens group is like a slightly convex crater, which triggers nostalgia and reverie for the universe at a glance; the four lenses are arranged in a pattern to create an aspiring star in the palm.
It is very light and
waterproof.
Adhering to the design concept of lightness and slimness, the whole series gently and heavy debut. Find X3 Pro supports IP68 rated waterproof and dustproof, the Find X3 support life waterproof 6 . Feel free to do whatever you want, without fear of accidents. Splash, spill, splash? All are not afraid.
Dual flagship lens group
50 million pixels 1/1.56 inch dual main camera, with two Sony jointly developed sensors IMX766, to achieve the strongest lens combination in OPPO history. One main force is wide-angle, capturing wonderful moments with powerful light and shadow power, giving life to memories, and making the touch last forever; the other main force is ultra-wide-angle, which will also have the quality of the main camera from now on. The original 110.3 degree field of vision, whether it's the magnificent mountains and rivers, or the magnificent buildings. No matter how big the scene is, the picture quality is still good.
One is the main camera, and the other is the main camera.
microscope
Come to the microcosm and discover the wonders hidden in the ordinary landscape. Up to 60 times magnification, it will show you the beauty of the microcosm that is invisible to the naked eye. It also supports FHD video shooting and color filters, making small landscape fun, which is much unexpected.
AI video enhancement
Night scene, HDR, sound, focus... Want to make a good video and still need to learn various operations? It's not necessary. One key to turn on AI video enhancement can automatically match the best shooting mode according to the scene. Just shoot, and leave the rest to the phone.
The tasks of an entire professional team can be completed with one click.
Flash capture
The rushing waves before and after, the galloping horse, the scenery passing by the car window...the beauty in the dynamic is always fleeting. Use intelligent dynamic exposure and real-time subject tracking to greatly improve smear and blur. Snap shots at will, unexpectedly beautiful and clearly presented.
No matter how dark, there is always your bright moment.
Night scene selfie
The night is thick and everything is just right. Whether you are enjoying the quiet in the dark, or having fun with friends, the front night scene can reveal the night, brighten the details, and restore the expression, atmosphere, and color. No matter how dark the environment is, you can express yourself, this is your highlight moment.
*The effect is shown, not the actual mobile phone interface
Super RAW
Before shooting, you can adjust various professional parameters. After shooting, you can edit the original RAW image as you like. Professional video works can be done with mobile phones. It has more room for post-production debugging than ordinary RAW, so you can release your creative inspiration.
5G surging core
When it comes to performance, it's even more important to give some color.
Snapdragon goes out to sea, and the win is quite big.
Find X3 Pro equipped with a next-generation flagship mobile platform Snapdragon TM 888, the Find X3 equipped with high-performance Snapdragon TM 870 mobile platform.
Which Qualcomm Snapdragon TM 888 the CPU performance 25%, GPU graphics rendering speed increase of 35% 16 , multi-tasking easy and smooth, playing games is a big kill.

The Find X3 series also supports dual-card dual-mode 5G 17 , a fast and low-latency all-weather data experience, which will take you to embrace the 5G era at full speed.
The battery is filled up with "swish".
65W SuperVOOC Super Flash Charger, certified by TÜV Rheinland's safe fast charging system, can charge up to 40% in 10 minutes 18 , which can achieve both speed and safety 30W AirVOOC wireless flash charge, bring a steady stream of electricity, more support for wireless reverse charge 19 . The game is uninterrupted.
The fight is fierce, and we will contact you later.
Don't want to be disturbed by sudden messages? The Find X3 series specially creates a closed-door gaming experience, shielding all interference items in the game, avoiding being disturbed by information, triggering navigation gestures and causing misoperation.

The kindness of ColorOS 11.2 technology is full of heart.
Borderless colors, pleasant to look at.
Soft visual language, boundless interface colors: light-weight selection of colors to focus, restore natural colors, extremely comfortable for the eyes, and use colors to guide the visual focus and experience.
Hearing also deserves to be taken seriously.
It's not just a prompt tone, but also a meticulously designed melody. Notification sound dynamic changes and global notification light feedback, music reminder knows your heart. There is also Hans Zimmer's vast and epic customized system music.
Fingerprint quick start, direct shortcut with one finger.
When the screen is locked, press and hold your fingerprint to quickly launch 5 customized app function pages, pay, ride, and check in, just use and go.
Free translation, simple reading.
No need to repeatedly select, freely frame the translation range, and the text is translated successfully at one time, giving you uninterrupted happiness in reading.
System avatar, one-key switch status.
Isolate work, life, and entertainment applications, hide private data without trace, and quickly switch between dual systems.
Mobile phones are also car keys. 20
More and more versatile mobile phones will replace car keys again this time. Say goodbye to the panic and anxiety when you can't find the key when you go out.
1 billion color dual main camera
1 billion color perfect color screen
Full link 10bit color engine
Qualcomm Snapdragon™ 870 mobile platform
65W SuperVOOC Super Flash Charge
Length: about 163.6mm
Width: about 74.0mm
Thickness: about 8.26mm
Weight: about 193g
*Remarks: Dimensions may vary due to different configurations, manufacturing processes, and measurement methods
8GB+128GB | 8GB+256GB
RAM specifications: LPDDR4X@ 2133MHz 4×16bit
ROM specification: UFS3.1
Memory card: not supported
OTG data transmission: support
*The actual usable capacity will be reduced and different due to many factors: because the operating system occupies part of the memory (RAM), the actual available space is less than the marked memory capacity; because the operating system and pre-installed programs occupy part of the flash memory (ROM ), the actual available storage space is less than the marked flash memory capacity.
Size: 17.02cm/6.70" (diagonal)
Type: AMOLED (flexible/LTPO)
Screen-to-body ratio: 92.7%
Resolution: 3216*1440 (QHD+)
Refresh rate: up to 120Hz
Touch sampling rate: up to 240Hz, default 180Hz
Pixel density: 525PPI
Contrast ratio: static 5000000:1 (typical value); dynamic 12000000:1 (typical value);
Brightness: global default maximum brightness: 500nit (typical value); global excitation maximum brightness: 800nit (typical value); local peak maximum brightness: 1300nit (typical value); brightness level: 10240 (automatic maximum), 8192 (manual) Maximum)
Camera
Rear
50 million pixel wide-angle camera:Sony IMX766 sensor, 1/1.56" photosensitive area, f/1.8 aperture, OIS optical image stabilization, full-pixel omnidirectional focusing
50 million pixel ultra-wide-angle camera:Sony IMX766 sensor, 1/1.56" photosensitive area, f/2.2 aperture, native 110.3° ultra-wide viewing angle, full-pixel omnidirectional focusing
13 million pixel telephoto camera:f/2.4 aperture, 5x hybrid optical zoom, up to 20x digital zoom3 million pixel micro camera:f/3.0 aperture, 60 times magnification, FHD video recordingRear shooting mode: photo, night scene, video, portrait, multi-scene video, slow motion, time-lapse photography, movie, professional, panoramic, super text, AI ID photo, microscope, cute shooting, scan
Front
32 million pixel selfie cameraf/2.4 aperture, FOV 81°, 5P lensFront shooting mode: photo, video, portrait, night scene, multi-scene video, time-lapse photography, panorama, cute shooting, AI ID photo
Anti-shake: OIS optical anti-shake (supported only on the rear) + EIS electronic anti-shake (supported on both front and rear)
Rear
The rear supports up to 4K @60fps/30fps, 1080P @60fps/30fps, 720P@60fps/30fps;Video slow motion support 1080P@240fps, 720P@480fpsVideo anti-shake support EIS electronic anti-shake, 1080P @60fpsVideo zoom shooting supports 4K @30fps, 1080P @60fps/30fps, 720P @60fps/30fps
Front
The front supports 1080P/720P@30fps, the default is 1080P@30fps (beauty is turned on by default)Front support video anti-shake 1080P/720P@30fps

Processing platform: Qualcomm Snapdragon™ 870 mobile platform
CPU frequency: the highest clocked frequency is 3.2GHz
Number of cores: eight cores
GPU model: Adreno™ 650
battery capacity:
2200mAh/17.02Wh (rated value)
2250mAh/17.41Wh (typical value)
*Remarks: Double batteries in series, equivalent to a single battery of 4500mAh
fast charging:Support SuperVOOC 2.0, SuperVOOC, VOOC 3.0, PD (9V/2A), QC (9V/2A)
Maximum charging power: 65W
Wireless charging: support wireless AirVOOC: 30W; support Qi compatible: BPP: 5W Max, EPP: 15W Max
Under-screen fingerprint: Support fingerprint unlock, WeChat payment, Alipay payment, Fido payment, etc.Face recognition: support face unlock
Sensor type: geomagnetic sensor, ambient light sensor, color temperature sensor, proximity sensor, acceleration sensor, gravity sensor, gyroscope, support step function
dual card
SIM card type and size: Nano-SIM card
2G: GSM 850/900/1800/1900MHz
2G: CDMA BC0 (800MHz)
3G: CDMA2000 BC0 (800MHz)
3G: UMTS (WCDMA) bands 1/2/4/5/6/8/19
4G: TD-LTE bands 34/38/39/40/41 (194MHz: 2496-2690)
4G: LTE FDD bands 1/2/3/4/5/7/8/12/17/18/19/20/26/28A/66
4G+: TD-LTE: B38C/B39C/B40C/B41C/B40D/B41D/B39A+B41A/B39A+B41C, etc.
4G+: LTE FDD: B1C/B3C/B7C/B1A+B3A/B1A+B3A+B5A/B1A+B5A/B3A+B5A/B1A+B8A/B3A+B8A (Band3 is PCC)/B1A+B3C/B3A+B41A/ B8A+B41A etc.
5G NR: n1/3/7/28A/38/41/66/77/78/79
*Instructions for dual-card use: The full Netcom version of the mobile card can be used in combination with Unicom cards and telecom cards. The main card supports 5G, and any card can be used as a network card. When two telecommunications cards are inserted, the non-network card must enable the VoLTE service and enable the VoLTE HD call. At the same time, the operator's network must support 4G VoLTE services to use dual telecommunications cards. Otherwise, the two telecommunications cards cannot be used at the same time.

The mobile customized version of the mobile card can be used in any combination with China Unicom card and telecom card. The main card supports 5G, and any card can be used as a network card. When two telecommunications cards are inserted, the non-network card must enable the VoLTE service and enable the VoLTE HD call. At the same time, the operator's network must support 4G VoLTE services to use dual telecommunications cards. Otherwise, the two telecommunications cards cannot be used at the same time.
WLAN function: support Wi-Fi 6 (802.11ax), Wi-Fi 5 (802.11ac), 802.11a/b/g/n/;
WLAN 2.4G/WLAN 5.1G/WLAN 5.8G; support
WLAN Display;
WLAN network sharing;
support network overlay: Wi-Fi 2.4GHz 2×2 + Wi-Fi 5GHz 2×2 concurrent;
support 2×2 MIMO;
8 Spatial-stream sounding MU-MIMO;
LTE function: supports 2×2 MIMO;
Band1/3/38/41 supports 4×4
MIMO;Bluetooth transmission: Bluetooth 5.2
Bluetooth audio specifications: support SBC/AAC/APTX/APTX HD high-definition audio
Data interface: Type-C
Audio interface: Type-C
Transmission protocol: USB 3.1 (users need to purchase a USB 3.1 data cable separately)
Full-featured NFC: support reading and writing NFC cards (13.56MHz NFC cards), AndroidBeam point-to-point mode, support NFC-SIM (only support SIM1 card slot), support eSE (support 300+ city subway bus rides, support OPPO Pay, access control Card, car key and citizen network electronic identification (eID) and many other functions. One touch, convenient and safe payment.); support smart card cutting
Satellite positioning: built-in GPS, support A-GPS, Beidou, Glonass, GALILEO, QZSS
Dual-frequency dual-antenna positioning: support GPS L1+L5, Galileo: E1+E5a, Beidou B1I+ Beidou B2A, QZSS: L1+L5
Others: support wireless local area network, cellular network positioning; support electronic compassMap software: supports third-party map navigation such as Gaode map, Baidu map, Tencent map, etc.
Host × 1Headphone×1Data line×1Charger×1SIM cartoon pin×1Side hole sealing film×1Protective cover×1Quick Start Guide×1Warranty card×1VIP card×1
In order to make the front view of the phone more concise, we made a hidden process for the light-sensitive hole on the top of the screen.Colored, dark, and other poor light-transmitting films may block the photosensitive aperture and affect the normal use of the phone.
The official protective shell and film design reference drawing:
click to download
(click the link to download the protective shell & film design drawing)
*Some functions will be supported by the follow-up software OTA.
1. 1 billion colors refer to 10bit color depth, the number of colors that can be displayed is 2 10 *2 10 *2 10 kinds, which is about 1.07 billion.
2. With 8bit color depth, the number of colors that can be displayed is 2 8 *2 8 *2 8 , which is about 16.7 million.
3. The data comes from the DisplayMate report.
4. 100% P3 color gamut is a typical value.
5. Video 10bit color depth shooting can be supported when LOG or HDR is turned on in movie mode; photo 10bit color depth shooting can be selected to be turned on in the default mode and night scene mode.
6. Find X3 Pro is splashproof, waterproof and dustproof under normal use. After testing under controlled laboratory conditions, its effect reaches IP68 level under the GB/T 4208-2017 (domestic)/IEC 60529 (overseas) standard. Splashproof, waterproof, and dustproof functions may be reduced due to daily wear and tear. The IP68 waterproof conditions are: ①There is no flowing clean water, the water depth is 1.5 meters; ②The test time is 30 minutes; ③The difference between the water temperature and the product temperature is not more than 5 degrees Celsius.
Find X3 is water-proof and dust-proof under normal use. Tested under controlled laboratory conditions, its effect has reached the life waterproof level under the GB/T 4208-2017 (domestic)/IEC 60529 (overseas) standard. The anti-sprinkling and dust-proof functions may be reduced due to daily wear and tear. The water-proof conditions of the life level are as follows: ① Block the vertical surface of the enclosure from being sprayed with water at a height of 200mm within the range of 60°; ②The test time is 5 minutes; ③The difference between water temperature and product temperature is not more than 5 degrees Celsius.
Do not charge the phone in a humid state. There are differences between the living scene and the experimental environment. Do not immerse the phone completely in water or contact with sea water, chlorinated water or other liquids such as drinks or other liquids in daily use. Damage caused by immersion in liquid is not covered by the warranty.
7. Microscope magnification refers to the ratio of the size of the object on the screen to the actual size.
8. The previous refers to Find X2 Pro, and the data comes from OPPO laboratory. In a low-light environment (5lux), the one-time focusing success rate increased by 7.4%.
9. The screen refresh rate defaults to high refresh rate, the highest refresh rate is 120Hz. The user can select the standard refresh rate or high refresh rate mode in the settings.
10. The previous refers to Find X2 Pro, and the data comes from OPPO Labs. At 120Hz, in the desktop display scene, the power consumption optimization can reach up to 46%.
11. The O1 super-sensing image quality engine supports video color enhancement and video ultra-definition enhancement. This function is only applicable to some adapted applications. The user can turn this feature on or off in the phone settings.
12. The video color enhancement function has been adapted to most mainstream video applications, including: OPPO Video, Tencent Video, Youku, Mango TV, Kuaishou (Find X3 Pro not currently supported), Wesee ​​(Microvision), Huya, Douyu, Station B, Douyin, etc.
13. The video ultra-definition enhancement function supports low-definition video to optimize the definition effect. Adapted applications include: photo album, Tencent Video, Youku, Mango TV, Weibo, B station, etc.
14. O-Sync overclocking response The currently supported games include Honor of Kings, QQ Speed ​​Mobile Game, Call of Duty OL, Peace Elite, etc.
15. After the O-Sync overclocking response is turned on, compared with the previous generation Find X2 Pro, the synchronization frequency between the screen and the processor in the game is increased to 3 times, and this delay is reduced from 30-40ms to 5-10ms.
16. Qualcomm Snapdragon TM mobile platform to enhance the performance data from 888 Qualcomm official.
17. Find X3 series dual card slots can support 5G SIM card in any slot; Find X3 does not support dual cards to turn on 5G at the same time.
18. The charging data comes from the OPPO laboratory test report. The actual charging time may vary due to the specific conditions of mobile phone use or individual differences, such as high and low temperature environments, performance degradation after battery use, etc. Inspection environment: temperature 25±1℃, relative humidity 25%-75%, air pressure 86kPa-106kPa. Test conditions: When the battery level of the mobile phone is 1%, turn off other mobile phone functions and services except for calls, the display screen is off, and the standard power adapter is used to charge.
19. Find X3 does not support wireless charging when using digital headsets and USB flash drives. Find X3 does not support wireless reverse charging when using wired charging at the same time.
20. In the car key function, the car brand currently supported by the Bluetooth car key is an ideal car; the NFC car key currently supports BYD; the car brands currently supported by the remote car control include Changan Auchan and Ideal. Specific models vary from brand to brand, so please refer to the actual situation.
21. Product pictures are for reference only, please refer to the actual product. Some product specifications and descriptions may change due to supplier replacement and other reasons. Please refer to the actual product. The data involved are all derived from our company's design technical parameters, laboratory and supplier test data. The actual situation will vary slightly due to the test software version, specific test environment, and specific version.
22. Relevant settings for users to access 5G networks:
a. Enable 5G: Settings>SIM card and traffic management>>Enable 5G
b. Enable SA: Settings>SIM card and traffic management>Advanced settings>5G network mode selection>Select network Modes: 1) NSA mode 2) SA mode 3) NSA mode + SA mode
No customer reviews for the moment.
Questions
(0)
No customer questions for the moment.
Only registered user can ask a question.
Login