| | |
| --- | --- |
| Location: | Asia |
| Possibility to return: | Yes, within 14 days to warehouse in USA / UK or EU |
| Length of warranty | 12 months |
| Warranty Extension: | At promotional terms, up to 24 months (during checkout) |
| Dual Sim | Yes |
| 5G | Yes |
| Rom: | Original China Multilanguage (possible Google Apps) |
| Processing time for warranty service from | 6 weeks |
| Processing time for warranty repair to | 12 weeks |
Other variants / accessories
Available delivery options:
Keep track of the price drops on this item. Simply enter your email here and we will send you an email alert.
Invalid email
Watch it
You will get $ 2.32 in reward when purchase 1 of this product. The reward can be used to pay for your next orders, or converted into voucher code.
Frequently Asked Questions
Welcome to Bludiode.com
We are mobile electronics marketplace seller since 2014, we offer mostly smartphones, tablets and accessories. Our customers have right to return product locally (USA, UK, EU) and execute warranty up to 24 months. All products sold on our website are coming straight from the producers, are genuine and they are subject to the warranty. To learn more click "About us" in the website footer.
Check also these products available at local stock: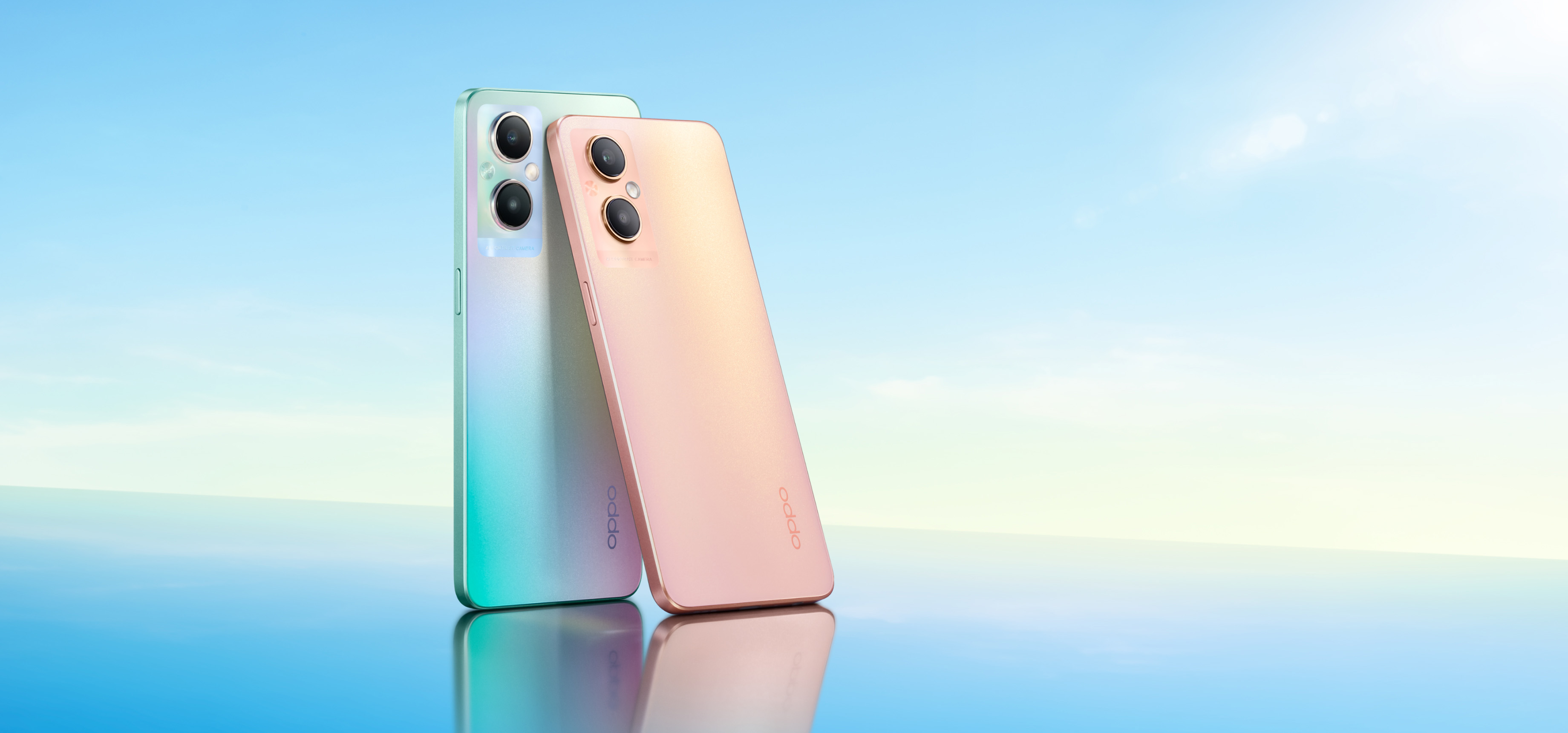 Lighter, lighter
Six reasons to choose "Little Star Ring" A96
There's always a moment, it's a heartbeat moment
The three most exciting moments of the day brought the A96 romantic color matching trilogy. A new generation of streamer crystal diamond craftsmanship, multiple splicing textures bring rich and delicate touch, millions of sparkling crystal diamonds move with the light, sparkling with you in life.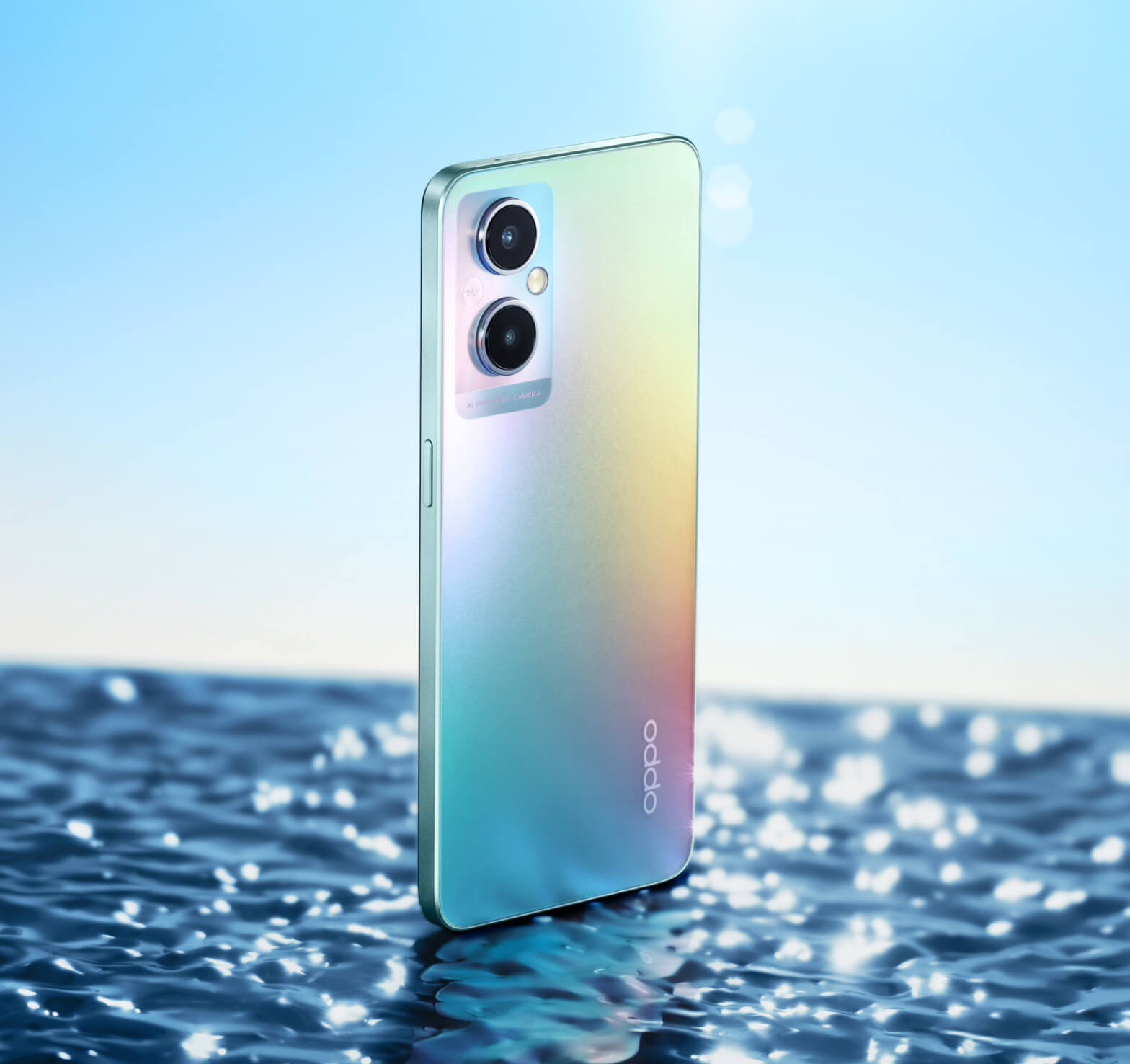 apricot powder warm sun
At sunset, the warm apricot-pink sun lightly sprinkled on the floating water, softening the whole world.
Gemini Ring Breathing Light
The star ring lights up, it is a heartbeat signal
Romantic star ring breathing lamp, the double ring design attracts each other like twin stars and will never be separated. When a new message is notified, the custom light effect flashes slightly, which is a heartbeat signal breathing.
Five-year quality assurance
50000+ hours lifespan3
Ultra Low Energy LED Lights
1% battery can also flash slowly for 2 hours3
Thin meets right angle
Graceful feel, easy to hold
The lightest and thinnest 5G mobile phone design in the history of OPPO A series, it can be used steadily for a long time. With the trendy right-angle body, it brings a wonderful and excellent grip.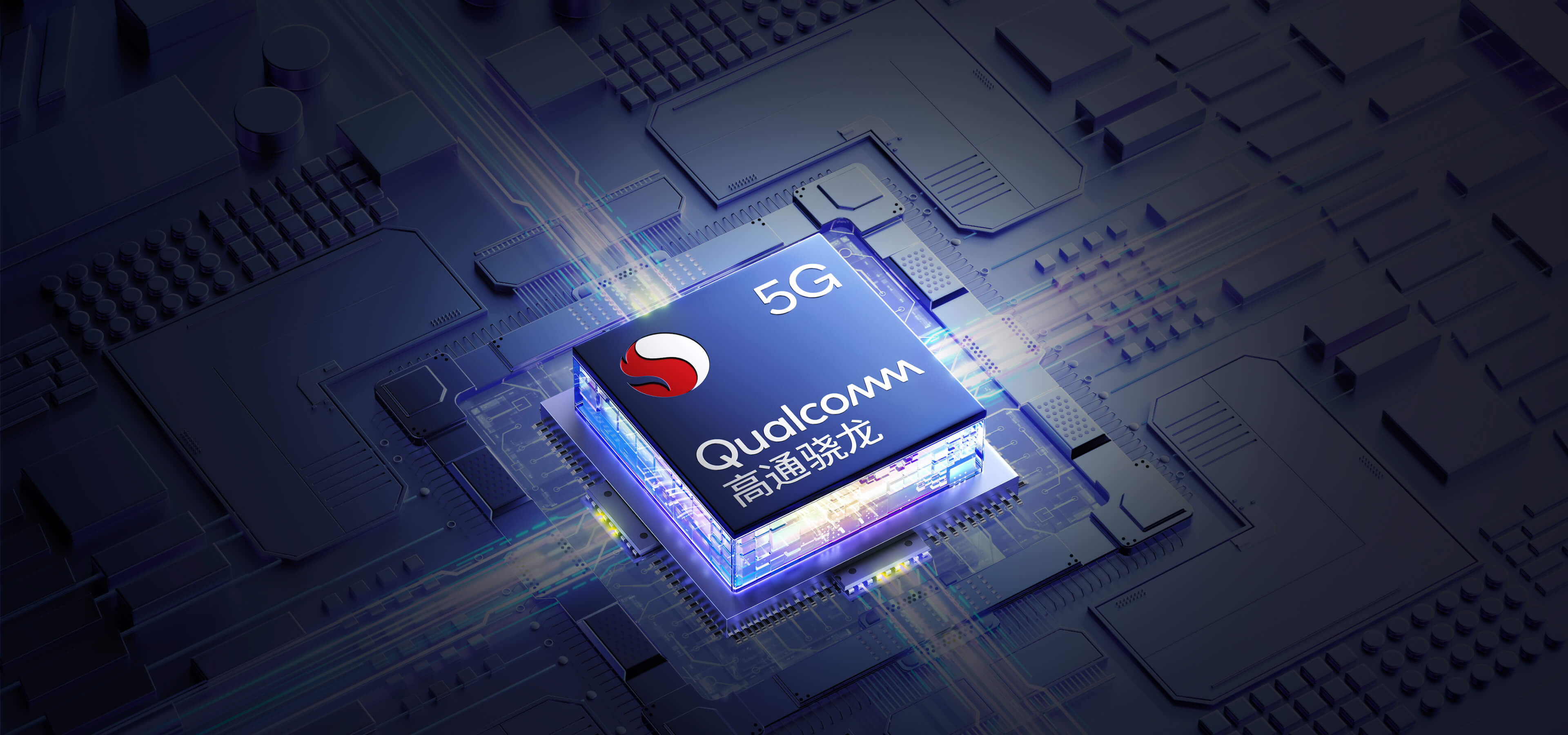 New Qualcomm Snapdragon 695 processor
Steady and fast to have fun
The new generation of Qualcomm Snapdragon 695 5G chip supports dual-card dual-standby dual-mode 5G fast network⁴. Advanced 6nm process technology, with A78 flagship big core, the performance is more powerful and the system runs more smoothly. There are also 36 months of smooth escort⁵, AI real-time intelligent optimization, and the mobile phone can be as smooth as new after a long time.
A78
Flagship performance big core
+15%
CPU performance improvements⁶
6nm
Low power process technology
+30%
GPU graphics rendering speed improvements⁶
8GB+5GB=13GB storage experience⁷
More "storage", more fun
8GB super large running memory, it is not a problem to run multiple APPs at the same time. You can also turn on the RAM+ storage expansion technology with one click to enjoy the flagship storage experience of up to 13GB equivalent. Up to 256GB large storage, easy to hold the flash memories in life.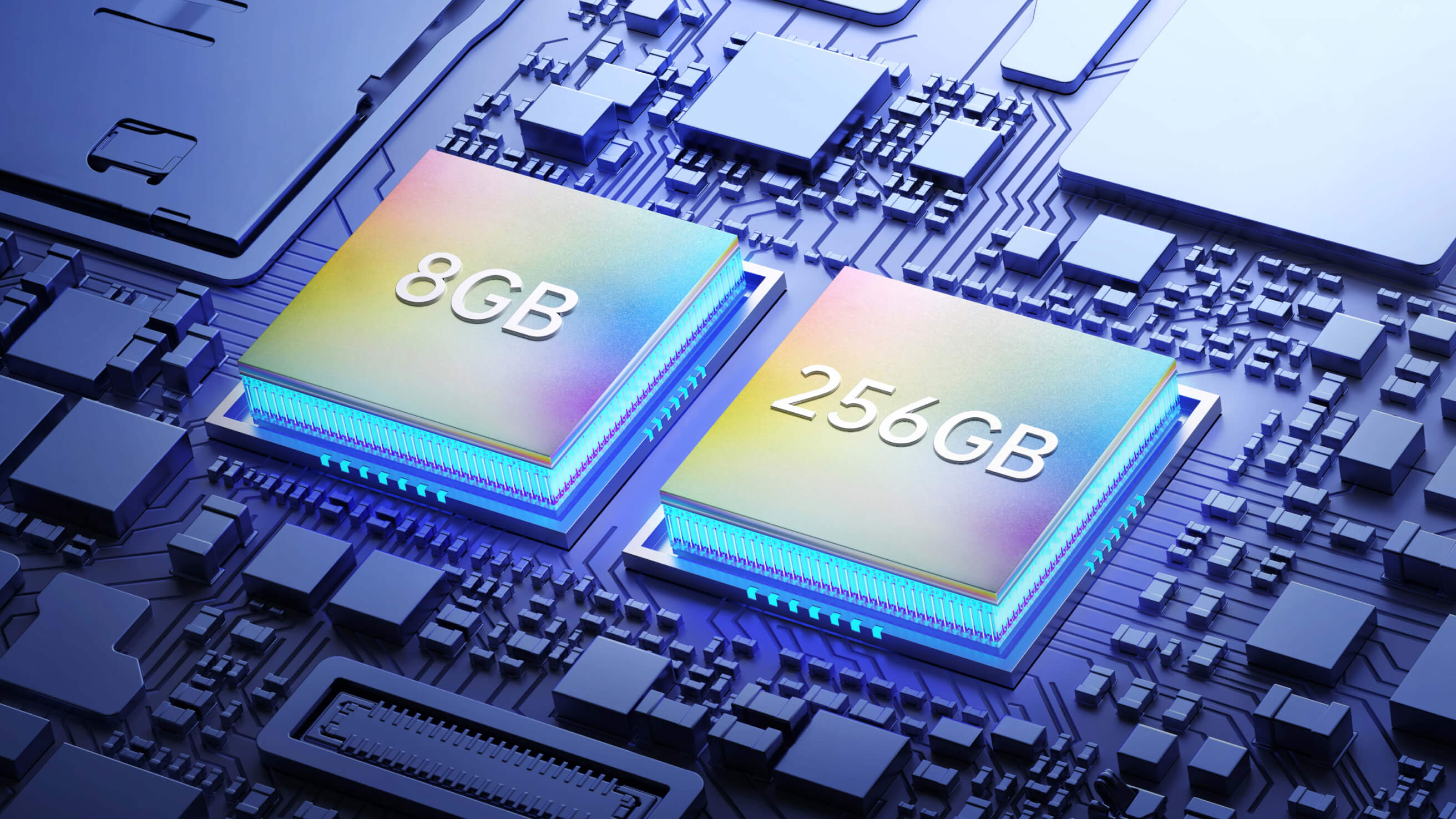 Enhanced liquid cooling system
Cool to get started, easy to score
The heat dissipation material has been upgraded again, using "enhanced super-large liquid-cooled copper tube + enhanced high thermal conductivity graphite material", the two new high thermal conductivity materials are combined, and the three high-energy scenes of "fast charging + long-lasting game + Vlog creation" are not hot. .
OLED ultra-clear color screen
Gorgeous world, more brilliant
The 6.43-inch OLED ultra-high color gamut dazzling color screen adopts DCI-P3 film-level wide color gamut standard, and the color display is vivid and true. Clearer pictures and richer colors bring a more immersive visual experience. The game experience is smoother and the effect of watching dramas is more immersive.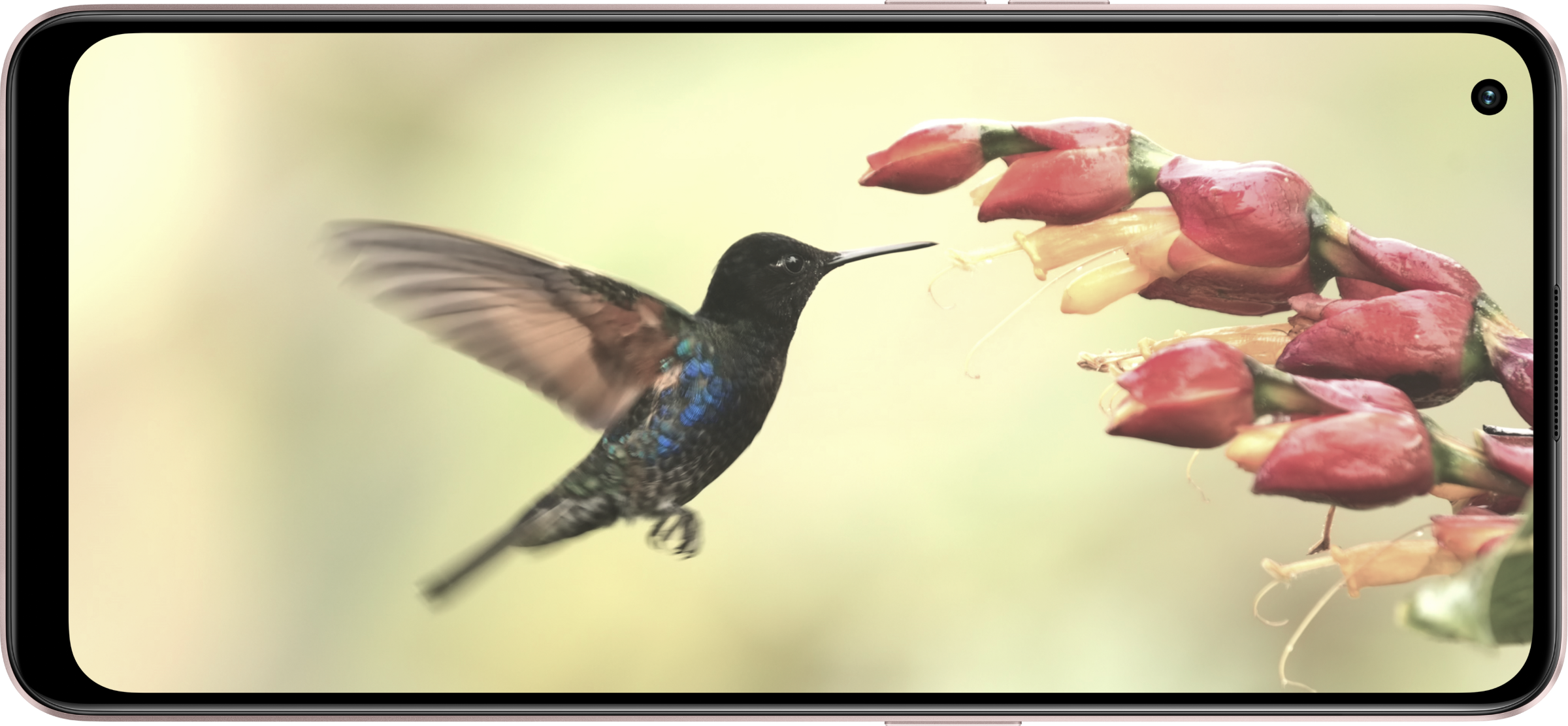 2400×1080 (FHD+)
Screen Resolution
up to 180 Hz
Touch sampling rate
AI eye protection
All-weather AI smart eye protection
4500mAh long battery life
Full power security
The body structure continues to surpass itself, and finally a 4500mAh power bank-level large battery is packed into the 7.49mm thin and light body⁸, with 33W super flash charging and VFC trickle charging algorithm technology, greatly improving the charging efficiency, allowing you to easily say goodbye to electricity Anxiety brings a sense of security that lasts a whole day.

about 15 hours
iQIYI chasing dramas
About 8 hours⁹
Play King of Glory
33W Super Flash Charge
Charge to 100% in 63 minutes
48 million pixel romantic portrait
Easily leave more beautiful moments
16 million front camera
48 million super-sensitive main camera
2 million portrait lens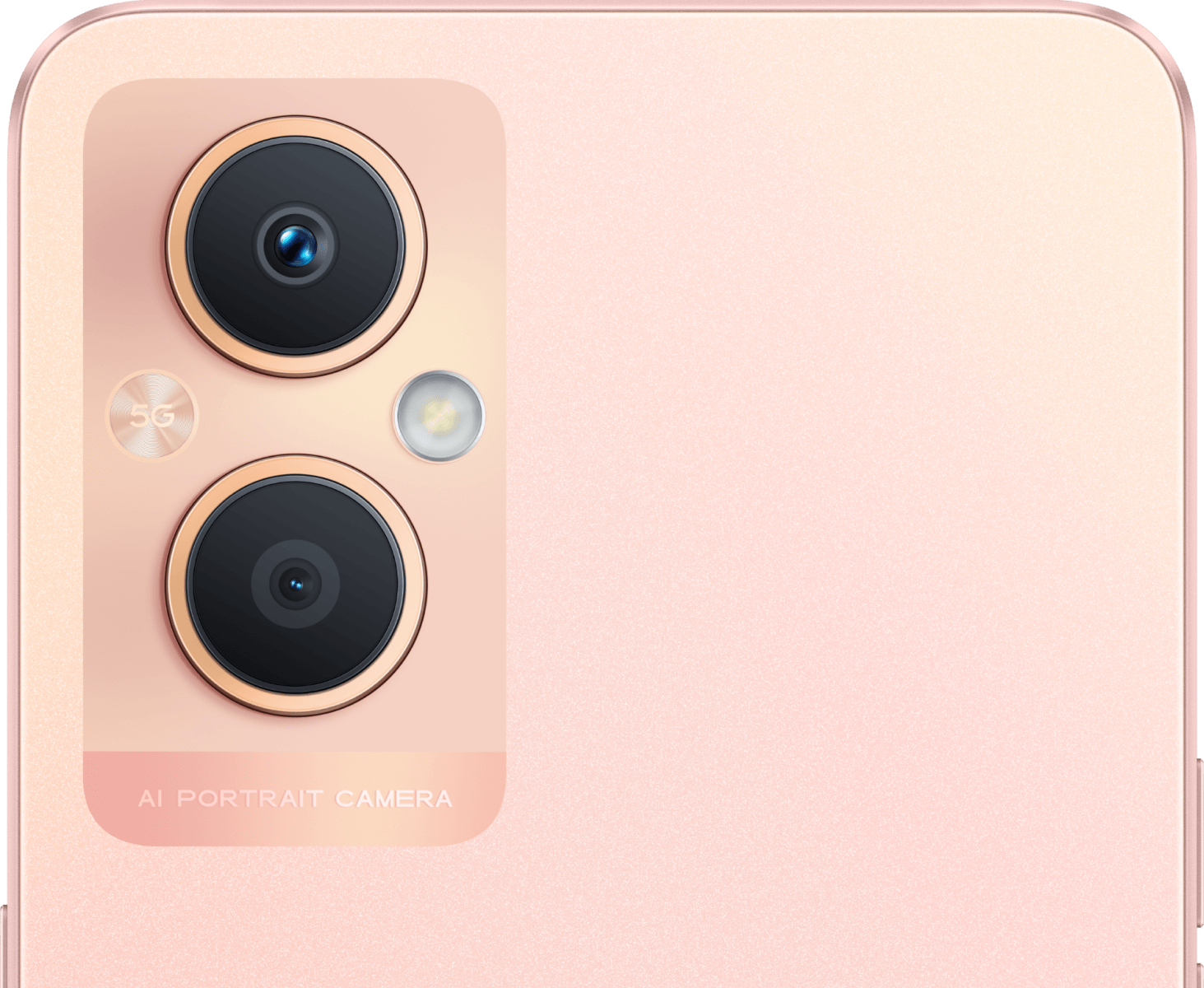 Real shot by A96 "48MP super-sensitive main camera"

Keep more light, leave more detail
Real shot by A96 "Front Portrait HDR"

Highlight moments can also be clearly recorded
Real shot by A96 "Colorful AI"

More bright colors, life is more colorful

Real shot by A96 "Beautiful Portrait Beauty"

Selfie master, natural beauty is very good

Real shot by A96 "Spot Portrait"

In a luminous life, you must bring your own halo

Real shot by A96 "Super Clear Night Scene"

Excellent performance in low light, record wonderful night
The new ColorOS 12 system
comfortable
audio-to-text

Voice-to-text recordings can also be exported as documents. Taking notes in class is one step easier

Quick Fact Cards

Present important information in the form of cards on the negative screen or the main screen, which is simple and clear, and can be operated directly with one key.

Smart Sidebar 2.0

Intelligently identify usage scenarios, draw practical gadgets with one click, intelligent system, understand what you need
Multiple rigorous tests,
Achieve OPPO Seiko quality¹⁰
Before the A96 was launched, it has experienced six major test points including drop, splash resistance, radiation, climate, micro-drop, and signal, and five safety protection links including durability, fire and flame retardant, temperature protection, noise safety, and battery protection.

5 big safety protection link
130+ Super strict reliability test
320+ a comprehensive testing session
20,000 times USB plug and unplug
500,000 times power button click
150,000 times volume key press
65℃/95%RH 14 days high temperature and high humidity test
Xiaoxinghuan OPPO A96 "Ingenuity and quality can bring peace of mind"
Gemini Ring Breathing Light
Brand New Qualcomm Snapdragon 695 Processor
8GB+5GB=13GB Storage Experience
OLED Ultra-Clear Color Screen
4500mAh Ultra-Long Battery Life 48MP
Romantic Portrait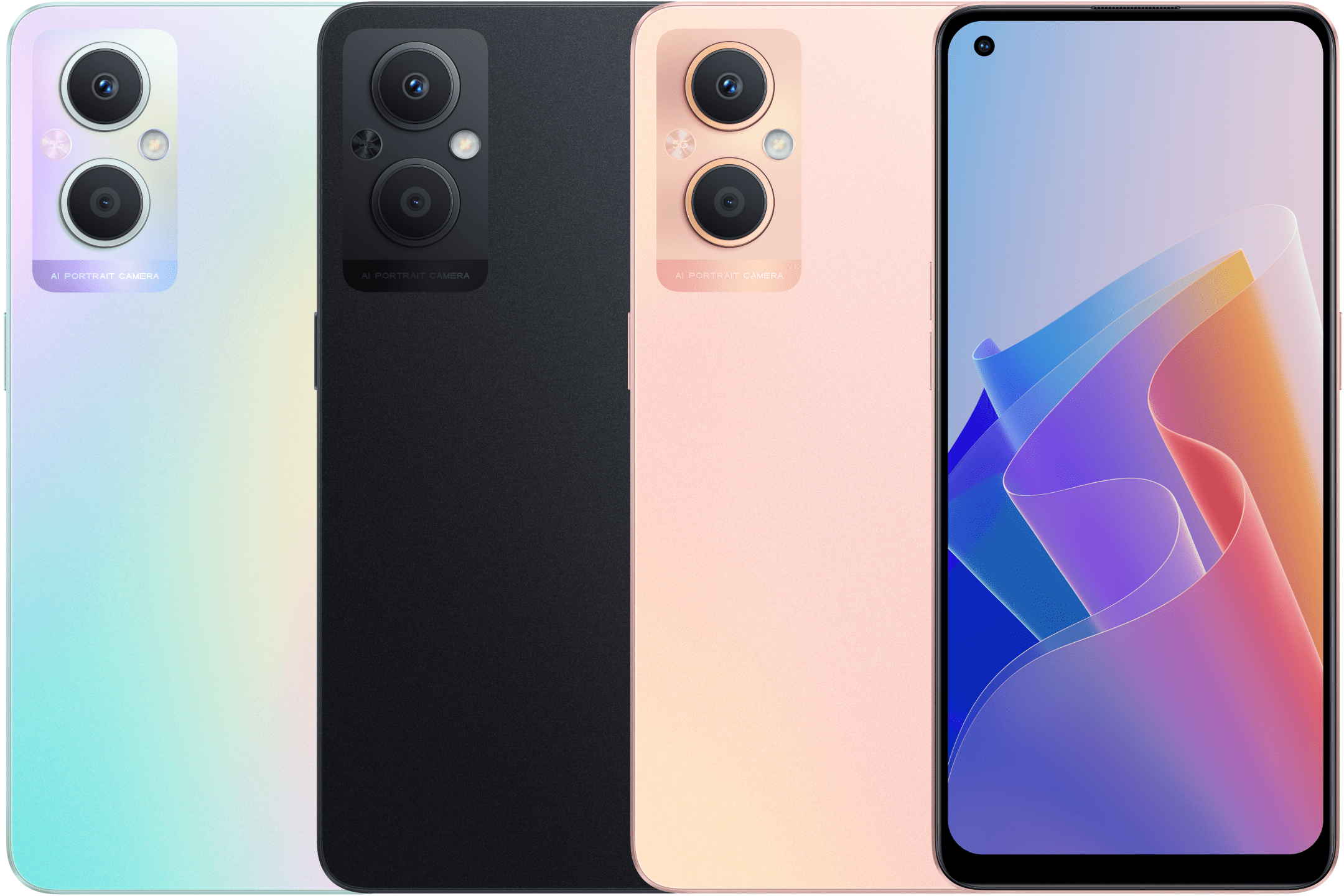 Glass Symphony | Night Dreams and Evening Stars | Apricot Pink Warm Sun
high
About 159.9mm
width
About 73.2mm
thick
About 7.49mm (Night Dream Evening Star, Apricot Pink Warm Sun)
About 7.55mm (Glass Magic Color)
Heavy
About 171g
*Remarks: Dimensions may vary due to configuration, manufacturing process, and measurement methods
RAM capacity + ROM capacity
8GB + 128GB | 8GB + 256GB
RAM Specifications
LPDDR4x
ROM specification
UFS2.2
storage card
Support SD 3.0
OTG data transfer
Support (support reverse charging)
*Actual usable capacity is reduced and varies due to many factors. Since the operating system occupies part of the memory (RAM), the actual usable space is less than the indicated memory capacity, and the installed operating system and pre-installed programs occupy part of the flash memory (ROM) , the actual available storage space is less than the flash memory capacity.
6.43 inches
screen ratio
90.8%
Resolution
FHD+ (2400 × 1080)
refresh rate
60Hz
Touch sampling rate
Up to 180Hz (2 fingers) Default 120Hz (5 fingers)
color gamut
Vivid Mode: 97% NTSC, 93% DCI-P3
Soft Mode: Standard sRGB
color
16.7 million colors (8bit)
pixel density
409 PPI
brightness
Typical value: 430nit
under sunlight up to: 600nit
Panel material
OLED
rear
Main camera 48 million pixels
f/1.7, FOV 79°, 6P lens, support AF

portrait camera 2 million pixels
f/2.4, FOV 89°, 3P lens, fixed focus
front
16MP camera
f/2.4, FOV 79°, 5P lens
Shooting mode
Front shooting mode: photo, video, panorama, portrait, night scene, time-lapse photography, cute shot, AI ID
photo Rear shooting mode: night scene, photo, video, professional, panorama, portrait, time-lapse photography, slow motion, super Text, ultra-clear image quality, AI ID photo, cute photo, multi-view video, scan
rear
Rear up to 1080P@30fps
video slow motion support 720P@120fps
video anti-shake support EIS, 1080P/720P@30fps
video zoom shooting support 1080P/720P@30fps
front
Front support 1080P/720P@30fps, default 720P@30fps (beauty enabled by default)
Qualcomm Snapdragon™ 695 (SDM695)
CPU
Eight cores, the highest frequency is 2.2Ghz
GPU
Adreno™ 619 @840MHz
battery capacity
4385mAh/16.96Wh (rated value)
4500mAh/17.41Wh (typical value)
fast charging
Support VOOC, 33W super flash charging, PD (9V/1.5A) fast charging protocol
fingerprint
Support fingerprint unlocking under the screen, WeChat payment, Alipay payment, etc.
face recognition
support
Geomagnetic induction, proximity sensor, off-screen light sensor, acceleration sensor, gravity sensor, gyroscope, support step function
Whether to support dual card
support
SIM card type
Dual Nano-SIM
network frequency
Full Netcom
SIM Card 1
2G: GSM 850/900/1800/1900MHz
2G: CDMA BC0 (800MHz)
3G: CDMA2000 BC0 (800MHz)
3G: UMTS (WCDMA) bands 1/2/5/6/8/19
4G: LTE FDD bands 1/3/5/7/8/28A
4G: TD-LTE bands 34/38/39/40/41
5G: n1/n8/n28A/n41/n77/n78

SIM 2
2G: GSM 850/ 900/1800/1900MHz
2G: CDMA BC0 (800MHz)
3G: CDMA2000 BC0 (800MHz)
3G: UMTS (WCDMA) bands 1/2/5/6/8/19
4G: LTE FDD bands 1/3/5/7/ 8/28A
4G: TD-LTE bands 34/38/39/40/41
5G: n1/n8/n28A/n41/n77/n78
*Support SA/NSA
full Netcom mobile card and Unicom card and telecom card can be used in any combination. Both the main and auxiliary cards support 5G, and any card can be used as a network card. When two telecommunications cards are inserted, the non-internet card must enable VoLTE service and enable VoLTE high-definition calling. At the same time, the carrier network must support 4G VoLTE service to use dual telecommunications cards. Otherwise, two telecommunications cards cannot be used at the same time.
WLAN function
Support Wi-Fi 5 (802.11ac), 802.11a/b/g/n/
support WLAN 2.4G/WLAN 5.1G/WLAN 5.8G
Support WLAN Display; WLAN tethering
Bluetooth
Bluetooth 5.1
Bluetooth Audio Specifications
Support SBC, AAC, support aptX HD, LDAC
Data interface
USB Type-C
headphone jack
3.5mm jack headphone
ColorOS V12 based on Android 11
satellite positioning
Built-in GPS, support A-GPS, Beidou, GLONASS, GALILEO, QZSS
other
Support AGPS; support wireless local area network, cellular network positioning; support electronic compass
map software
Support third-party map navigation such as AutoNavi Map, Baidu Map, Tencent Map, etc.
Phone x 1
data cable x 1
charger x 1
SIM card pin x 1
protective cover x 1
quick start guide x 1
warranty card x 1
In order to make the front view of the mobile phone more concise, we have made a hidden process for the light-sensing hole above the screen. Films with poor light transmission such as color and dark colors may block the photosensitive holes and affect the normal use of the mobile phone.
Official protective shell and film design reference diagram:
click to download
95018
From the date of purchase (subject to the purchase invoice), if there is a quality problem or failure, with the quality inspection certificate of the manufacturer's repair center or special repair point, you can enjoy returns within 7 days, replacement within 30 days, and free warranty during the warranty period Wait for three packs of services.
*Note: For users who purchase mobile phone accessories products separately, please keep the accessories outer packaging and the original invoice intact. If you cannot provide the above certificates, you will not be able to enjoy the three-guarantee service. The content of the Three Guarantees service is subject to national regulations.
Remark
1. Product pictures are for reference only, please refer to the actual product. Some specifications and descriptions of products may be changed due to supplier replacement, etc. Please refer to the actual product. The data involved here are all derived from our company's design technical parameters, laboratory and supplier test data, and the actual situation will vary slightly depending on the test software version, specific test environment, and specific version.
2. The thickness and weight of the "Apricot Pink Warm Sun, Night Dreams Evening Star" color scheme is 7.49mm, 171g, the thickness and weight of the "Glass Magic Color" color scheme is 7.55mm, 171g, the thickness and weight of the OPPO A96 body are According to OPPO laboratory data, the actual weight and thickness of the fuselage may have a weight deviation of ±3g and a thickness deviation of ±0.2mm due to the manufacturing process and measurement method.
3. The life test data and power consumption test data of the breathing lamp are from the OPPO laboratory test. The test status is slow flashing. The actual situation is slightly different due to individual differences in products and specific test environments.
4. Relevant settings for users to access the 5G network:
a. Enable 5G: Settings > SIM & Data Management > Enable 5G.
b. OPPO A96 dual SIM supports 5G mode.
5. "36-month smooth escort" means that OPPO A96 has passed the 36-month anti-aging certification in the professional testing environment of the OPPO laboratory through software, hardware and other comprehensive technical optimization. Smooth escort does not mean absolutely no lag. Due to different network environment, personal usage habits and other factors, the actual experience may vary.
6. The performance improvement data of Qualcomm Snapdragon chip comes from Qualcomm official information, compared with the previous generation chip Qualcomm Snapdragon 690.
7. RAM+ storage expansion technology is to compress background cache applications into mobile phone storage through software means to increase the number of background cache applications and release more running memory space to improve system fluency, rather than hardware-level expansion of running memory .
8. The typical battery capacity of OPPO A96 is 4500mAh, and the rated value is 4385mAh.
9. The battery life data and charging data are from the OPPO laboratory, and the actual time may change due to the specific conditions of the mobile phone.
10. Seiko quality test data are all from OPPO laboratory tests, and the actual situation is slightly different due to individual differences in products and specific test environments.

This product has passed China RoHS conformity assessment
No customer reviews for the moment.
Questions
(0)
No customer questions for the moment.
Only registered user can ask a question.
Login