Oppo A56 6GB+128GB Purple
| | |
| --- | --- |
| Location: | Asia |
| Possibility to return: | Yes, within 14 days to warehouse in USA / UK or EU |
| Length of warranty | 12 months |
| Dual Sim | Yes |
| 5G | Yes |
| Rom: | Original China Multilanguage (possible Google Apps) |
| Processing time for warranty service from | 6 weeks |
| Processing time for warranty repair to | 12 weeks |
Other variants / accessories
Available delivery options:
Keep track of the price drops on this item. Simply enter your email here and we will send you an email alert.
Invalid email
Watch it
You will get $ 1.80 in reward when purchase 1 of this product. The reward can be used to pay for your next orders, or converted into voucher code.
Frequently Asked Questions
Welcome to Bludiode.com
We are mobile electronics marketplace seller since 2014, we offer mostly smartphones, tablets and accessories. Our customers have right to return product locally (USA, UK, EU) and execute warranty up to 24 months. All products sold on our website are coming straight from the producers, are genuine and they are subject to the warranty. To learn more click "About us" in the website footer.
Check also these products available at local stock: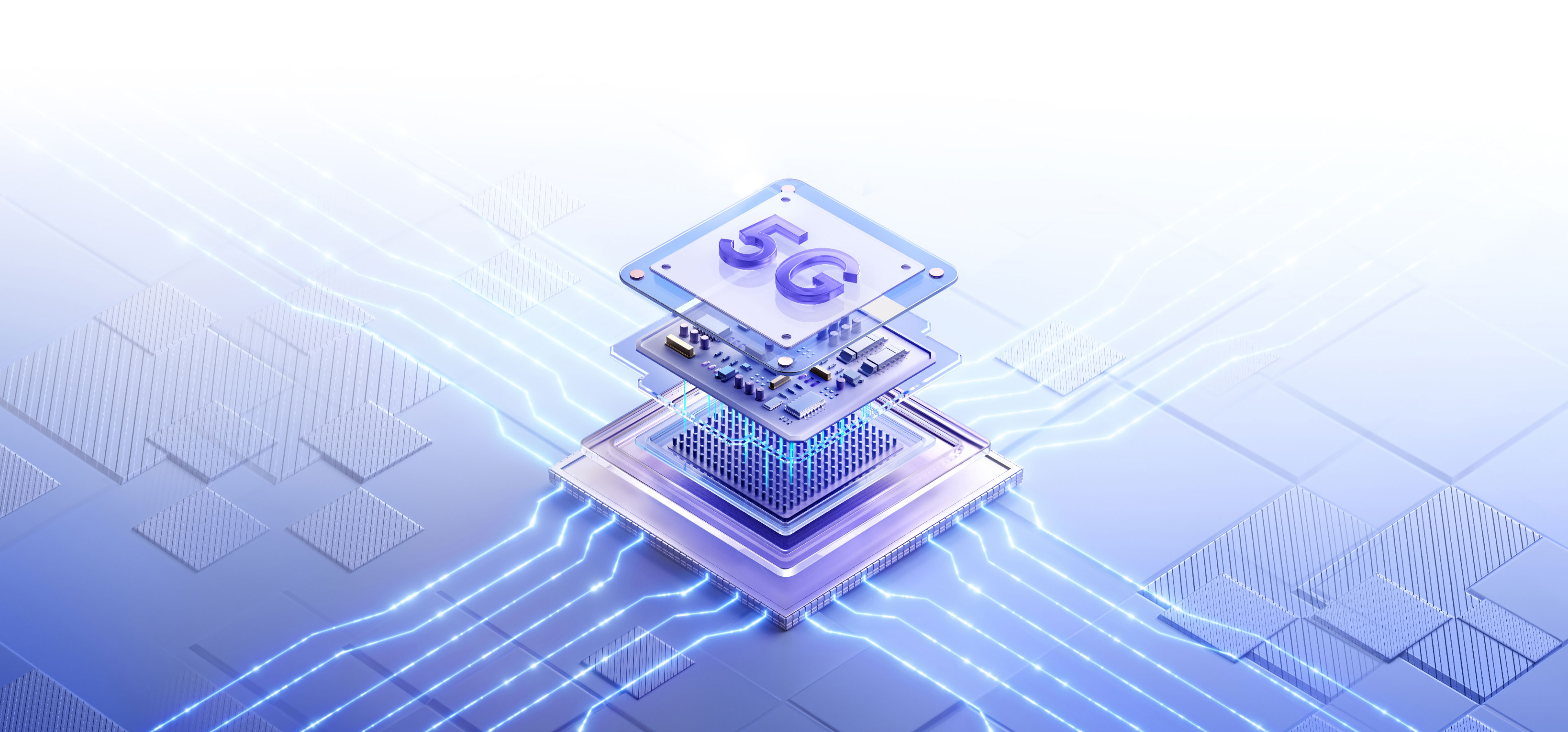 Dual-mode 5G octa-core chip, stable game performance and fast network speed
Equipped with Dimensity 700 5G processor, 7nm advanced process technology, A76 flagship architecture, stronger performance and lower power consumption. Support dual-SIM dual-standby dual-mode 5G¹, 360-degree surround antenna design, fast 5G network is soaring.

5000mAh large battery with plenty of power, support you all the way out
The 5000mAh large battery brings plenty of power, one full charge, and you can play all day². When the battery is only 10% left, turn on the super power saving mode, AI intelligently controls the power consumption, and can talk for about 225 minutes.
17 hours

iQIYI chasing drama appointment

15 hours

Douyin about

9 hours

Play King of Glory Covenant⁴

6GB+5GB=11GB storage experience Open the
software at will, and take pictures at will
One-click to open RAM + storage expansion technology, enjoy up to 6GB+5GB=11GB of smooth storage experience, more applications can be switched in seconds, and quick decisions are made⁵. The whole system comes standard with 128GB of large storage memory, which can easily store about 40,000 photos or 30 TV series. At the same time, it also supports up to 1TB memory expansion card, so there is no need to waste time deleting photos⁶.
36 months smooth escort⁷
smooth housekeeper, take care of this home
Equipped with OPPO's exclusive "Daily AI Self-Smoothing System", it intelligently learns your usage habits, makes full use of the idle time of the phone, automatically cleans up system junk, defragments the disk, and is always smooth after long-term use.


Stylish and thin body,
small size, large capacity
The internal structure of the fuselage once again achieves self-transcendence. Based on ergonomics, the shape is continuously adjusted, and the hand feels round and fits well. Large capacity and long battery life, you can play all day long, and you can't put it down.
8.4mm

The thickness of the whole machine is about

189.5g

Weight approximately ⁸
The cured cloud-smoke blue and wind chime purple, frosted shading and high-gloss surface, and the matte dual texture show the personality. Calm and soft fog black, with OPPO's exclusive streamer crystal diamond process, nano-level crystal diamond structure, frosted texture and no fingerprints.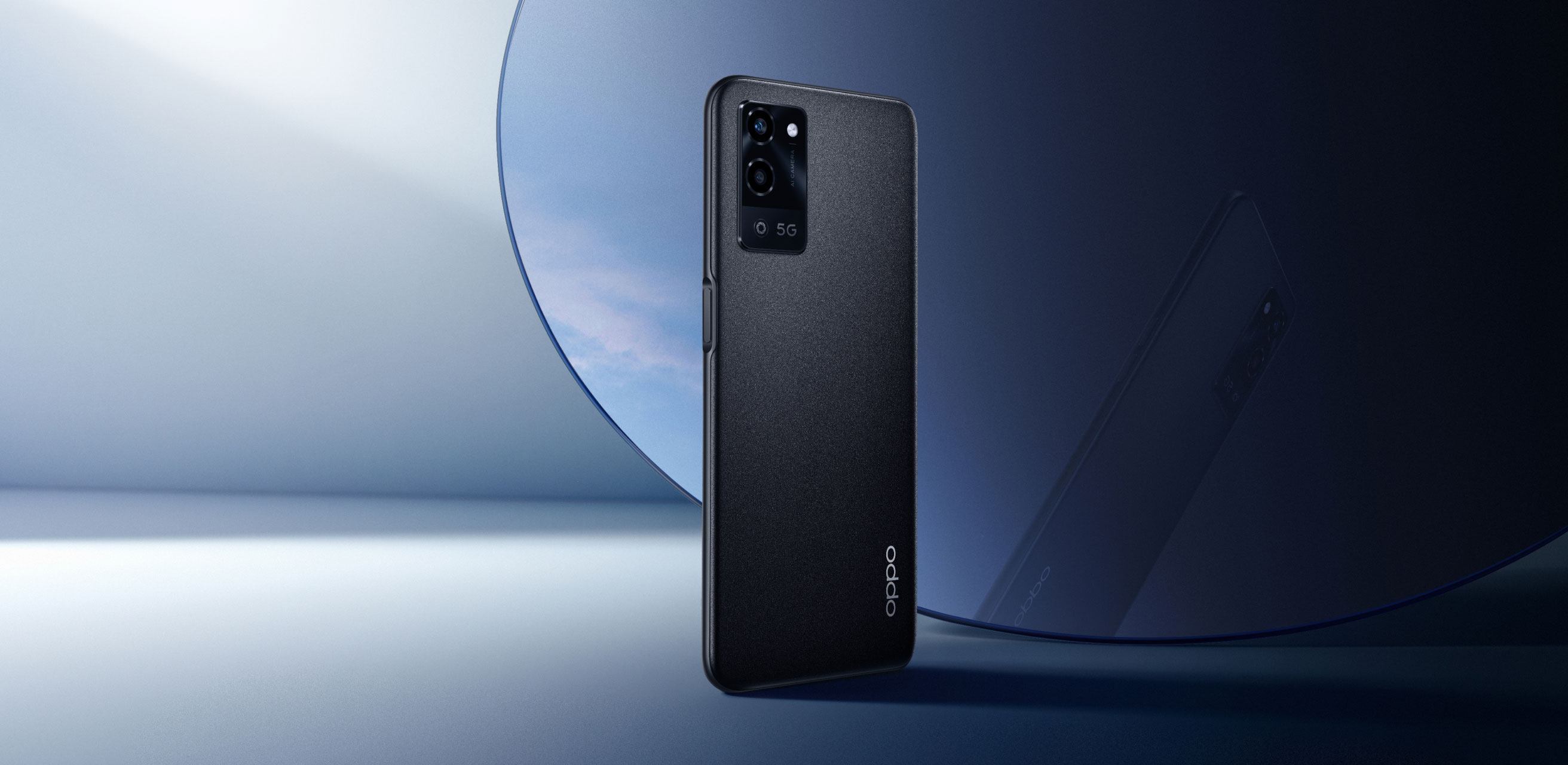 cloudy blue

The light and shadow flow, like clouds and smoke, in the misty rain of all kinds of tenderness.

wind chimes purple

Purple is a romantic color. Whenever the wind chimes are swayed in the wind, it means that the distant lover misses you.

Soft fog black

Soft fog black is a gentle night, coming towards you. The fingertips are delicate and smooth, and you can't put it down when you get started.
6.5-inch high-definition eye protection screen
with 4096-level intelligent dimming accuracy
Large screen size high-definition eye protection screen, AI intelligent dimming, pixel-level dynamic contrast adjustment, the news can be seen clearly in the sun, and the novel at night is not dazzling. It also supports eye protection mode, scientifically filters harmful blue light radiation from the screen, protects eyesight, and has an artifact for eye protection.
6.5 inches

large screen size

24/7

AI smart eye protection

Level 4096

Intelligent dimming accuracy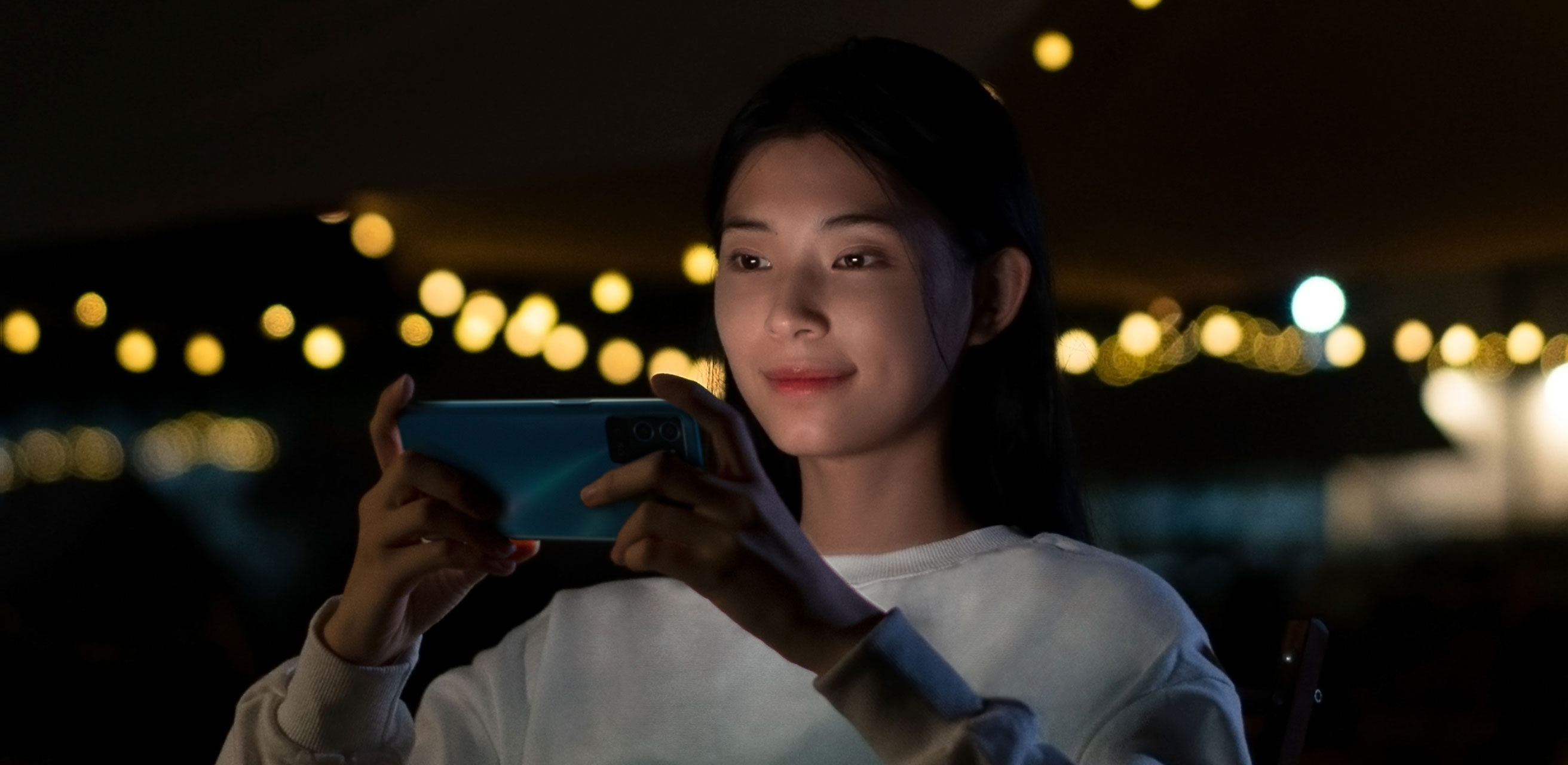 AI ultra-clear portrait,
keep the little beauty of life⁹
800w

front lens

13 million

Ultra clear main camera

2 million

portrait lens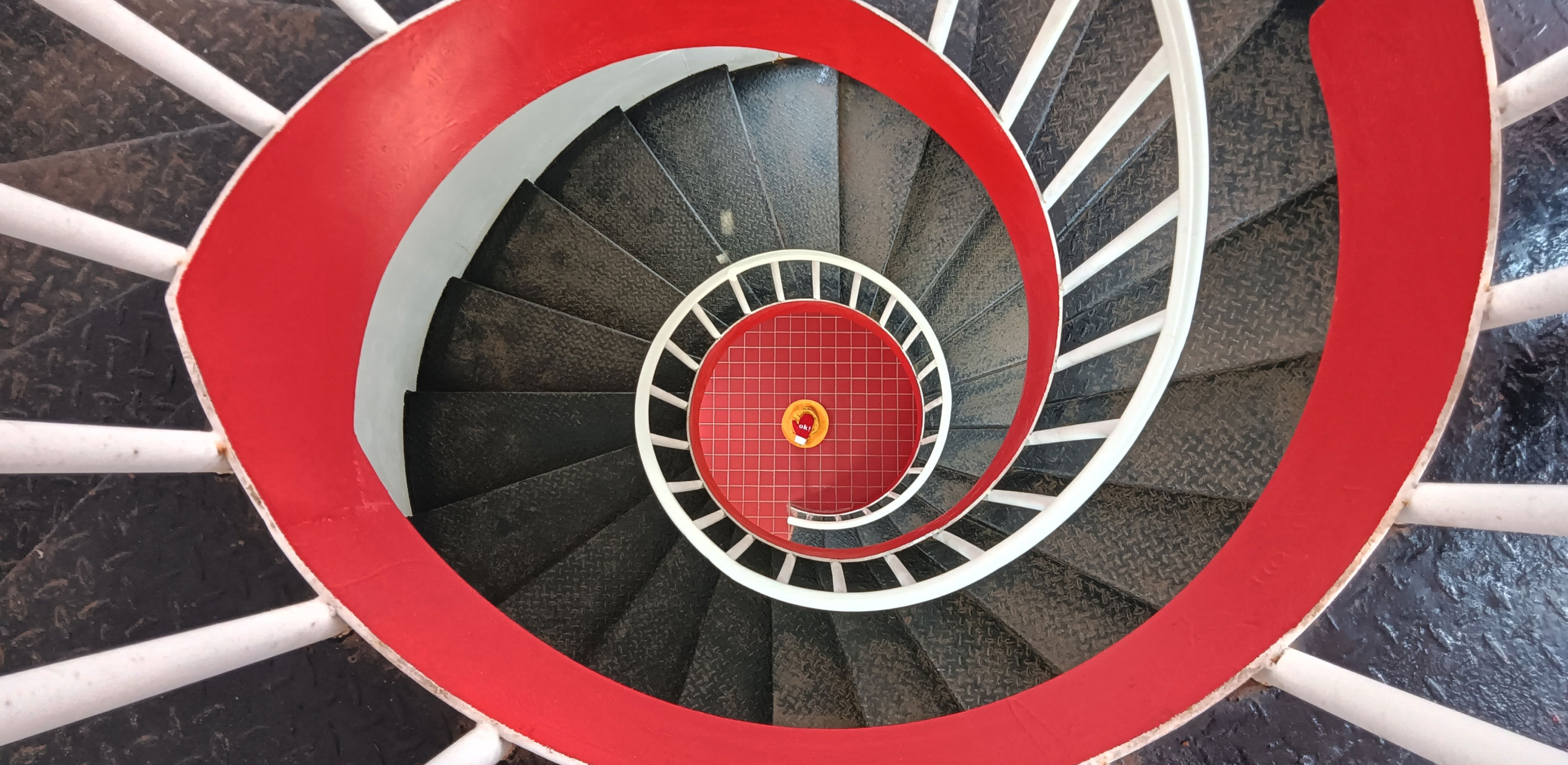 Ultra clear picture quality
Output 48-megapixel ultra-clear image through super-resolution algorithm. Zoom in on the best moments to cut and print clearly¹⁰ .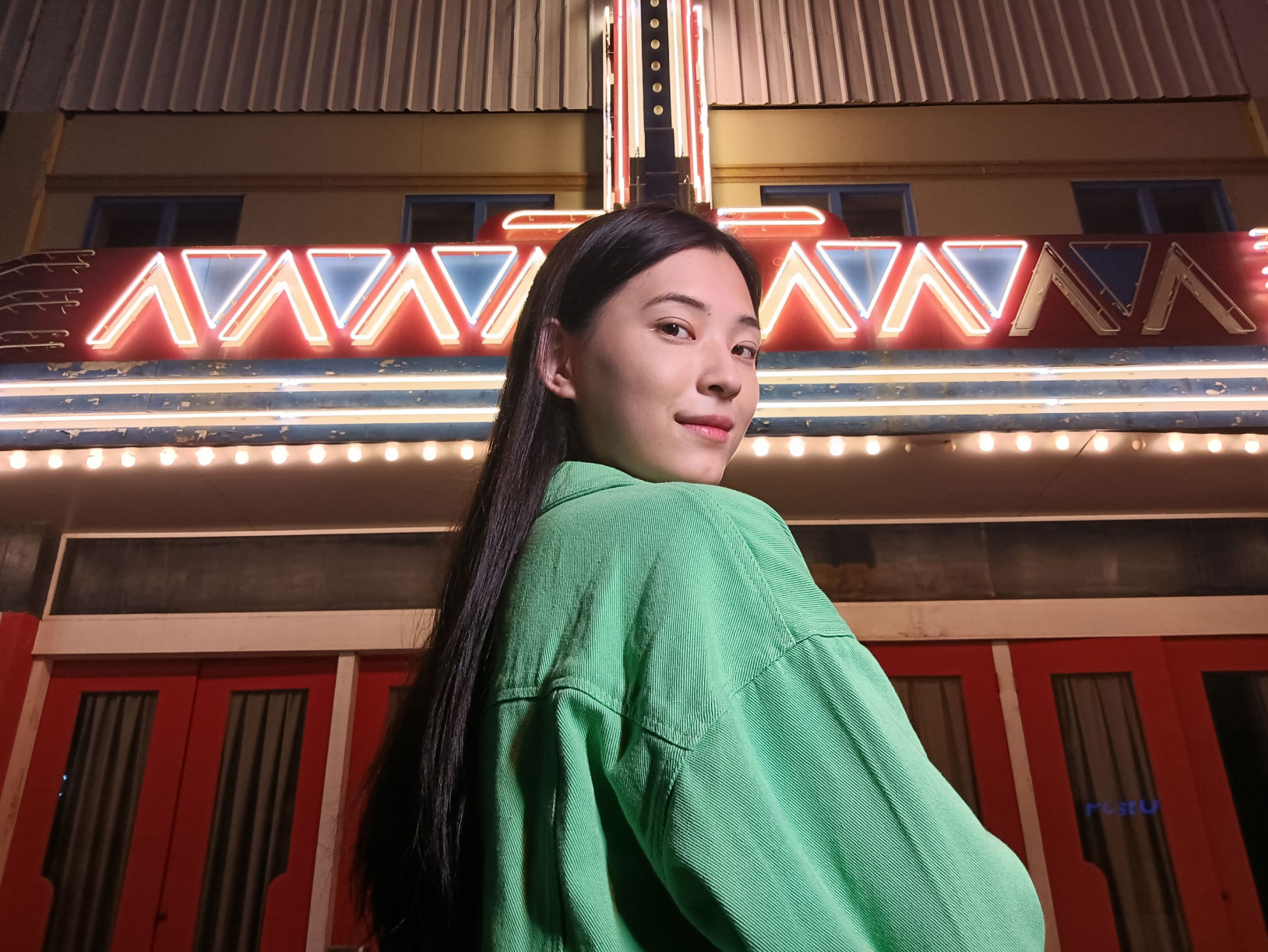 Super clear night view
A powerful assistant for night shooting, one-click composite multi-frame noise reduction and HDR optimization, you can see it no matter how dark it is.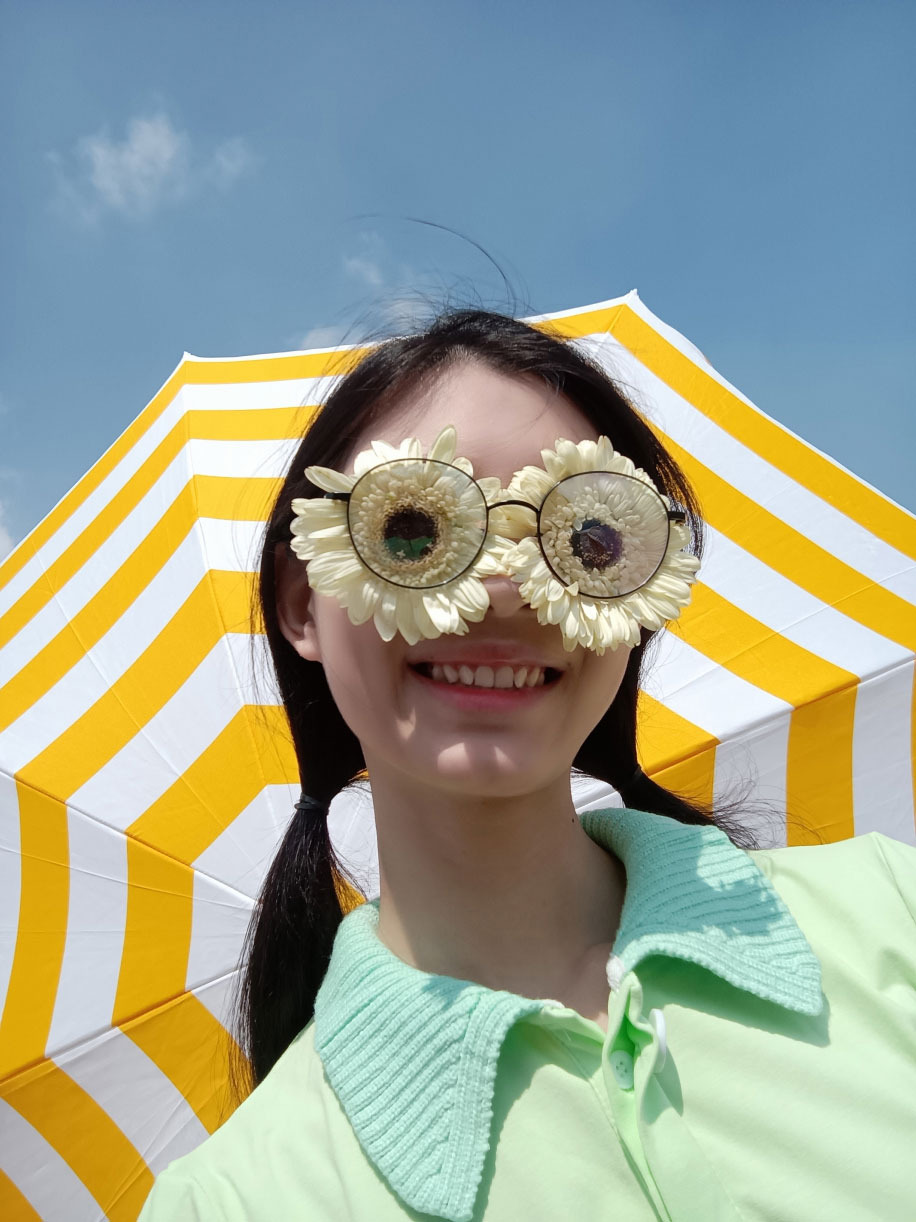 Yae Level 100 AI Beauty
Truly a leader in portrait selfies. The next fashion blockbuster is up to you.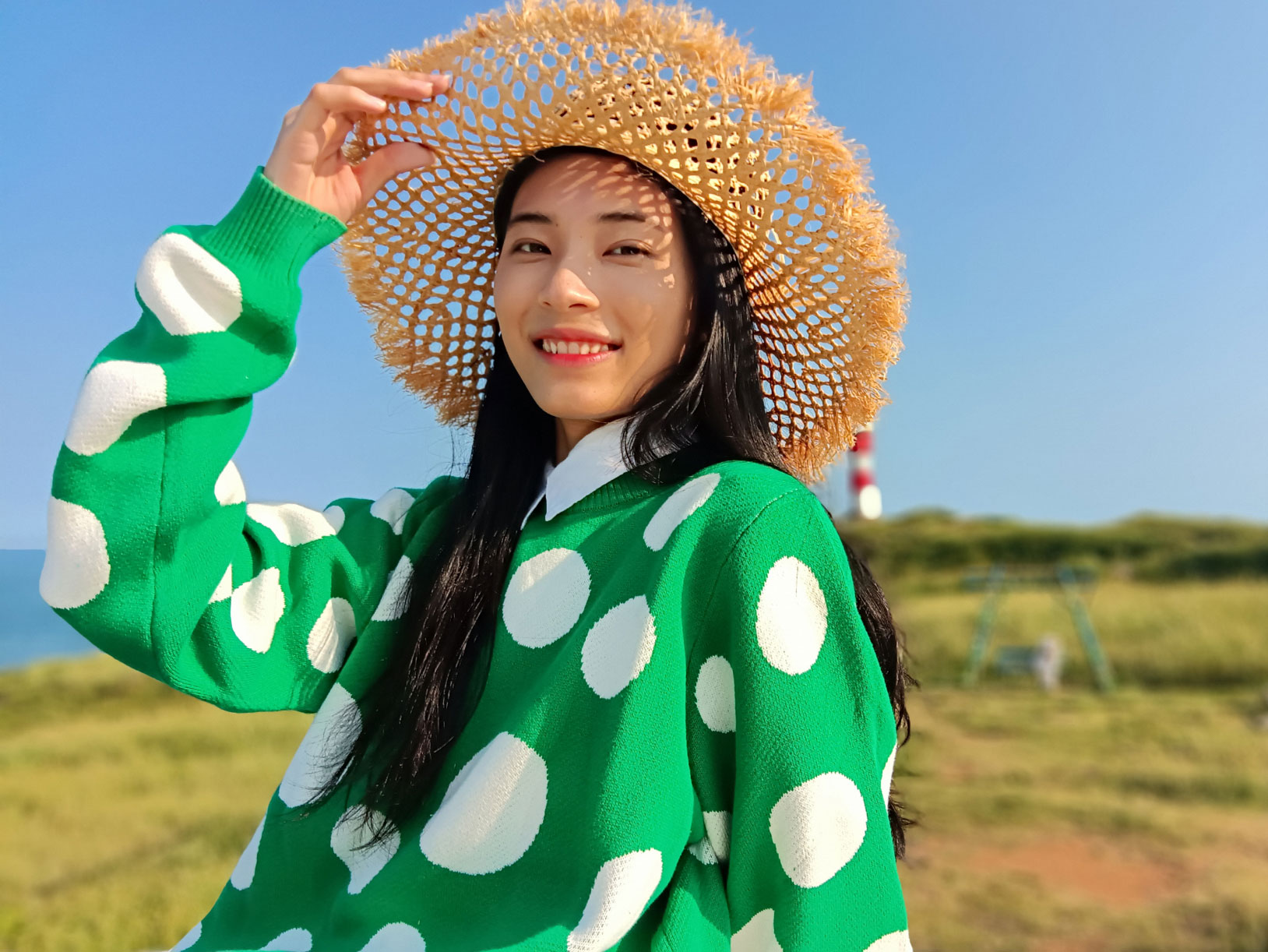 portrait blur
People come and go, you will always be the protagonist.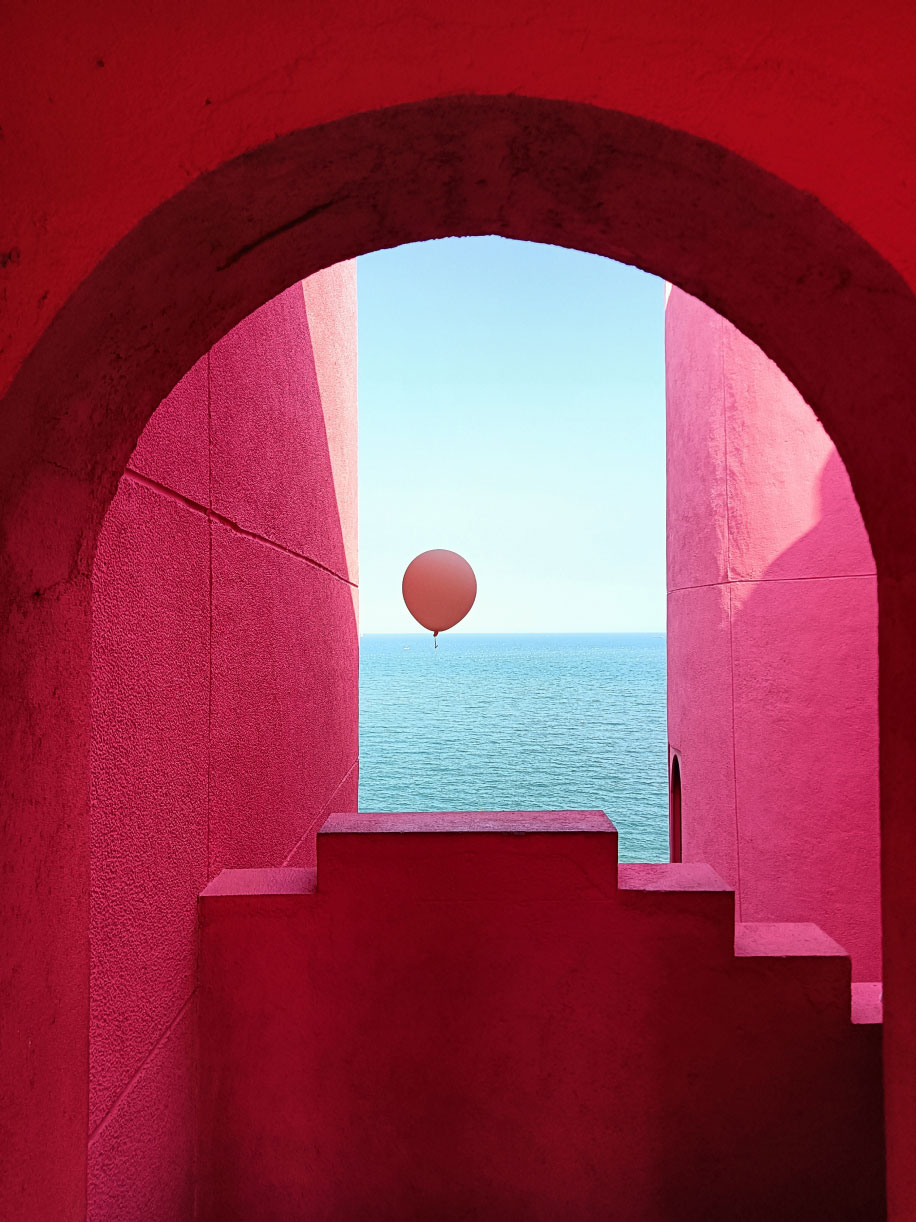 AI colorful
AI automatically recognizes the scene, sees the parameters adjusted by professional colorists for you, and each photo can suit your heart.
ColorOS 11
Flash Window 2.0

Two windows on one screen, chatting while watching live broadcasts, and answering messages while meeting. Multitasking, double the happiness.

screen sharing

Remote assistance to operate mobile phones, solve problems thousands of miles away. Even when I'm not around, my heart is never absent.

Easy Mode 2.0

The fonts are bigger, the icons are bigger, the volume is bigger, and the human touch is stronger.
Passing five levels, "killing" six
generals Multiple rigorous tests to achieve OPPO Seiko quality
Before the A56 was launched, it has gone through six major test thresholds, including drop, splash resistance, radiation, climate, micro-drop, and signal, and five safety protection links including durability, fire and flame retardant, temperature protection, noise safety, and battery protection.
5 big

safety protection link

130+

Super strict reliability test

320+

a comprehensive testing session

About 900+ homes

After-sales outlets

200,00 times

USB plug and unplug

500,000 times

power button click

150,000 times

volume key press

OPPO A56 5G

(PFVM10)

Dual-mode 5G octa-core chip5000mAh large batteryUp to 6GB+5GB=11GB smooth storage experience36 months smooth escort6.5-inch HD eye protection screenStylish and thin body

Soft Mist Black | Wind Chime Purple | Cloud Smoke Blue

size and weight

Length: About 163.8mm

Width: about 75.6mm

Thickness: About 8.4mm

Weight: About 189.5g

*Remarks: Dimensions may vary due to configuration, manufacturing process, and measurement methods

storage

6GB + 128GB

RAM Specifications: LPDDR4x @ 2133MHz 2×16bit

ROM Specifications: UFS2.1 @ 2Lanes HS-Gear3, UFS2.2 @ 2Lanes HS-Gear3

Memory Card: Support SDXC Class-10

OTG data transfer: support

*Actual usable capacity is reduced and varies due to many factors. Since the operating system occupies part of the memory (RAM), the actual usable space is less than the indicated memory capacity, and the installed operating system and pre-installed programs occupy part of the flash memory (ROM) , the actual available storage space is less than the flash memory capacity.

display

Size: 6.5 inches

Screen ratio: 88.70%

Resolution: 1600 × 720 (HD+)

Refresh rate: 60Hz

Touch sampling rate: 120Hz

Color gamut: 71%

Color: 16.7 million colors

Pixel density: 269 PPI

Brightness: 480 nit (typ)

Panel Material: A-Si

Cover material: Panda MN228 / Corning GG3

camera

Rear: main camera 13 million pixels, aperture f/2.2; portrait filter camera 2 million pixels, aperture f/2.4;

Front: 8-megapixel camera with f/2.0 aperture

Front shooting mode: night scene, video, photo, portrait, time-lapse photography, panorama, AI ID photo, cute photo

Rear shooting modes: night scene, video, photo, portrait, slow motion, time-lapse photography, professional, ultra-clear image quality, panorama, super text, AI ID photo, cute photo

video shooting

Rear: Rear up to 1080P/720P @30fps; Rear video slow motion supports 720P @120fps; Rear video does not support EIS; Rear video supports video zoom

Front: Front 1080P/720P@30fps (beauty enabled by default); front video does not support anti-shake; front video does not support slow motion; front video does not support video zoom

Processing platform

Processing platform: Dimensity 700 (MT6833)

CPU: Eight cores, the highest frequency is 2.2Ghz (2 large cores + 6 small cores)

GPU: Mali-G57 MC2@950Mhz

Battery

Battery capacity: 5000mAh/19.35Wh (typical value)

Fast charging: not supported

*Battery rated capacity is 4890mAh

Biometrics

Fingerprint: side fingerprint

Facial recognition: support

sensor

Geomagnetic induction, optical proximity sensor, acceleration sensor, gravity sensor, virtual gyroscope, support step function

Cellular network

SIM Card Type: Dual Nano-SIM

Support dual card

*The full Netcom version of the mobile card can be used in any combination with China Unicom and Telecom cards, and any card can be used as a network card. When two telecommunications cards are inserted, the non-internet card must enable VoLTE service and enable VoLTE high-definition calling. At the same time, the carrier network must support 4G VoLTE service to use dual telecommunications cards. Otherwise, two telecommunications cards cannot be used at the same time.

network frequency

SIM card 1

2G: GSM 850/900/1800/1900MHz

2G: CDMA BC0 (800MHz)

3G: UMTS (WCDMA) bands 1/2/5/6/8/19

3G: CDMA2000 BC0 (800MHz)

4G: TD-LTE bands 34/38/39/40/41 (160MHz)

4G: LTE FDD bands 1/3/5/7/8/

5G: n1/28/41/77/78

SIM card 2

2G: GSM 850/900/1800/1900MHz

2G: CDMA BC0 (800MHz)

3G: UMTS (WCDMA) bands 1/2/5/6/8/19

3G: CDMA2000 BC0 (800MHz)

4G: TD-LTE bands 34/38/39/40/41 (160MHz)

4G: LTE FDD bands 1/3/5/7/8/

5G: n1/28/41/77/78

GPS

Satellite positioning: built-in GPS, support A-GPS, Beidou, GALILEO, QZSS, GLONASS

Map software: support third-party map navigation such as AutoNavi Map, Baidu Map, Tencent Map, etc.

Data function

WLAN function: support Wi-Fi 5 (802.11ac), 802.11a/b/g/n/; WLAN 2.4G/WLAN 5.1G/WLAN 5.8G; support WLAN Display; WLAN network sharing; support network overlay;

Bluetooth: Bluetooth 5.1

Bluetooth audio specifications: support SBC, AAC, support aptX, LDAC

Data interface: USB Type-C

Headphone jack: 3.5mm jack headphone

packing list

Host × 1

Data cable × 1

Charger × 1

SIM cartoon pin × 1

Protective case × 1

Quick Start Guide × 1

Warranty card × 1

Tips

In order to make the front view of the mobile phone more concise, we have made a hidden process for the light-sensing hole above the screen. Films with poor light transmission such as color and dark colors may block the photosensitive holes and affect the normal use of the mobile phone.

Official protective shell and film design reference diagram:

click to download
Remark:
Either of the dual card slots supports 5G SIM cards, but it does not support dual-card 5G at the same time. Whether to use SA mode depends on whether the local operator network supports it.
The typical battery capacity of the A56 is 5000mAh and the rated value is 4890mAh.
The data comes from OPPO's internal test, and the super power saving mode is turned on for testing at 10% power.
The battery life test data comes from OPPO's internal laboratory report. The test conditions are that the mobile 5G card is turned on the data network, connected to WIFI, the screen brightness is adjusted to 135cd/㎡, and the volume is 72dB. The actual time may vary depending on the specific scene, please refer to the actual usage.
RAM+ memory expansion technology is to compress background cache applications into mobile phone storage through software means to increase the number of background cache applications and release more running memory space to improve system fluency, rather than hardware-level expansion of running memory .
The A56 is sold in a combination of 128GB of memory. The TF memory card needs to be purchased separately, and the actual TF memory specification shall prevail.
"36-month smooth escort" means that it has passed the 36-month anti-aging certification in the professional testing environment of the OPPO laboratory through comprehensive technical optimization such as software and hardware. Smooth escort does not mean absolutely no lag. Due to different network environment, personal usage habits and other factors, the actual experience may vary.
The thickness of the fuselage is 8.4mm, which is the typical value of the A56 thickness, and the weight is about 189.5g, which is the typical value of the A56 weight. The data comes from OPPO's internal tests, and the actual situation may vary slightly due to individual differences in products and specific test environments.
The rear camera of the A56 is 13 million pixels + 2 million pixels (portrait). 13MP photos are output in default mode. The front camera is 8 million pixels.
Product pictures are for reference only, please refer to the actual product. Some specifications and descriptions of products may be changed due to supplier replacement, etc. Please refer to the actual product. The data involved here are all from our company's design technical parameters, laboratory and supplier test data, and the actual situation may vary slightly depending on the test software version, specific test environment, and specific version.
No customer reviews for the moment.
Questions
(0)
No customer questions for the moment.
Only registered user can ask a question.
Login