IQOO 8 Pro 12GB + 512GB White BMW
| | |
| --- | --- |
| Location: | Asia |
| Possibility to return: | Yes, within 14 days to warehouse in USA / UK or EU |
| Length of warranty | 12 months |
| Warranty Extension: | At promotional terms, up to 24 months (during checkout) |
| Dual Sim | Yes |
| 5G | Yes |
| Rom: | Original China Multilanguage (possible Google Apps) |
| Processing time for warranty service from | 6 weeks |
| Processing time for warranty repair to | 12 weeks |
Available delivery options:
Keep track of the price drops on this item. Simply enter your email here and we will send you an email alert.
Invalid email
Watch it
You will get zł20.01 in reward when purchase 1 of this product. The reward can be used to pay for your next orders, or converted into voucher code.
Frequently Asked Questions
Welcome to Bludiode.com
We are mobile electronics marketplace seller since 2014, we offer mostly smartphones, tablets and accessories. Our customers have right to return product locally (USA, UK, EU) and execute warranty up to 24 months. All products sold on our website are coming straight from the producers, are genuine and they are subject to the warranty. To learn more click "About us" in the website footer.
Check also these products available at local stock:
iQOO 8 Pro
360° display
Specifications
Buy on the official website
Qualcomm Snapdragon 888 Plus
Ultrasonic 3D
wide area fingerprint
Speed ​​aesthetic design
2K Super Retina Screen
Constant horizon
Stereodual speakers
Micro PTZ dual main camera
120W ultra-fast flash charging
+ 50W wireless flash charging
High scores and good screens have their own praise.
2K Super Retina Screen
The screen has new highlights: 2K ultra-clear resolution, vivid picture details; using the new E5 compared to E4 luminescent materials save 25% power consumption, the contrast ratio is up to 8000000:1, the local peak brightness is up to 1500 nits, and the screen microprism is used Technology, lower power consumption under the same brightness. iQOO 8 Pro has also passed the Frame Sharing Ultra HD certification, allowing you to enjoy every frame of content you love.
2K

Ultra-clear resolution

New E5

Compared with E4 luminescent material, the power consumption is reduced by 25%

LTPO

Infinitely variable speed1

Color temperature

Adaptive

14 items

DisplayMate A+ certification
Large area recognition, small
meaning to unlock.
Compared to iQOO 7
11.1 times

Can use fingerprint recognition
area to expand

38.7 %


Significantly improved unlocking speed
Independent display chip,
The visual effects are stunning.
The independent display chip integrates a number of advanced technologies to bring a qualitative leap in visual effects.
Purchase my iQOO 8 Pro phone
Game high frame low power consumption mode

Independent display chip can effectively reduce
the low pressure screen rendering processor

Game visual enhancement

Convert low-quality content into
high-quality HDR
CPU performance increased by 7 %
DSP computing power increased by 33.33 %3
LPDDR5 memory

Faster retrieval and cache speed

Enhanced UFS 3.1

Speed ​​up reading and writing + deep defragmentation, fast and stable loading of gaming screens
120W ultra-fast flash charge, 4
help you return to the field quickly.
120W FlashCharge flash charging technology, the fastest 18 minutes will be able to 4500mAh (typical value) of the battery 5 charged to 100% charge 6 , fighting time, without waiting encore.
50W wireless flash charging 7
With iQOO wireless charging vertical charger, it can charge up to 100% in 42mins 6 . At the same time, it supports wireless reverse charging, which can easily cope with the power shortage of other devices.
10W wireless reverse charging
supports Qi certification
Calm down at high burning moments .
VC power pump liquid cooling heat dissipation
The large-area soaking plate structure provides faster heat conduction and better heat dissipation, especially in heavy-duty gaming scenarios, which can
quickly reduce the temperature of the phone surface and CPU, escorting continuous high performance.
Listen to the position,
Enemy situationBe in control.
Surrounding stereo double-raising, immersive sound effects, you can listen to the voice during e-sports, and you
can control the enemy's situation . For the first time, a custom closed sound cavity was used to bring a
fuller bass and wider sound field to the auditory experience.
Purchase my iQOO 8 Pro phone
Game add letter
No.BUFF.
The exclusive gaming antenna design achieves full-mode coverage on the side,
providing high-quality networks at all times and making the experience more enjoyable.
Full of skills, soaring performance
Multi-Turbo5.5
Integration of multiple optimization technologies, both in terms of system response speed and stability, have soared all the way.
Memory Fusion 2.0 expands the storage space and easily responds to the opening of multiple applications.
With technology
Tribute to the speed legend
Learn from the design inspiration of the car body and turn the beauty of speed on the track
into the beauty of technology in your hands.
Purchase my iQOO 8 Pro phone
Track version
Continuing the classic carbon fiber texture, the details can see the
texture of the car interior , and the racing aesthetics of the car can be mastered with one hand.
Legendary Edition
Matte texture, classic three-color reconstruction patterns are like racing disease
Chi phantom, fine coincides with the modern, fast and furious, the interpretation
release head.
The look and feel
are all with a sense of touch .
With smooth curves and slim design,
the fuselage is created with a sense of speed and technology , which will show you the boundary between reality and virtuality. Meanwhile owned
has excellent landscape grip handle, one-handed operation a cinch.
Double the perspiration and reap the ideal work.
50 million pixel dual main camera 8
The dual main camera of the micro pan-tilt is specially designed for shooting. Excellent light sensitivity, better night shooting,
clearer imaging , good enough for both people and objects.
Main photo
Ultra wide angle
Portrait
50 million pixels
Sony IMX766V
Micro-head anti-shake
1/1.56" super outsole
PDAF phase focus
48 million pixels
Sony IMX598
114° field of view (optical angle)
16 million pixels
Samsung 3P9
60mm equivalent focal length
2.5x optical zoom
OIS optical image stabilization
Take pictures, stable enough!
Stabilize shooting and stabilize the wonderful moment through the anti-shake of the micro-head .
The picture does not shake,
The masterpiece is even more exciting.
The constant horizon helps you shoot stable and high-quality videos. Running fast, skydiving in the wind, baby following... steady record.
Night shot tenth level players debut
Thanks to the super light sensitivity and super high dynamic range of the IMX766V custom sensor,
everyone is a master of night photography, and everyone's favorite night scenes are offered.
Video night scene
Night running Vlog, KTV small video, all kinds of low light shooting is no problem.
Ultra wide-angle night view
The 114° super wide-angle night view is a blockbuster, one shot to the end.
Shooting people
rarely misses.
Professional portraits, whether in dark light or high light, single or multiple people,
are all masterpieces in one shot.
Your desktop
Make a fresh start
The newly upgraded Origin main screen includes
innovative features such as a revolutionary desktop architecture and more creative atomic components , bringing you a brand-new visual and interactive experience.
Multi-screen interactive
The mobile phone is deeply linked with the computer. It
is easier to operate mobile applications and edit the files in the mobile phone on the computer .
Global window
The application is presented in the form of a small window, which is convenient to
call and switch at any time .
AI subtitles
Multi-scene sounds are transferred to
subtitles in real time , so you can watch it if it is inconvenient to listen.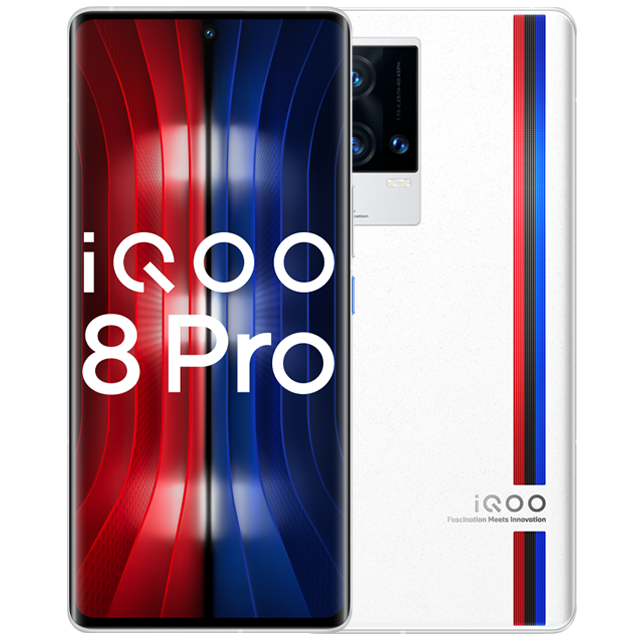 Legendary Edition
Track version
Height: 165.01mm
Width: 75.20mm
Thickness: 9.19mm
Weight: Legend Edition: 203.9g, Track Edition: 202.5g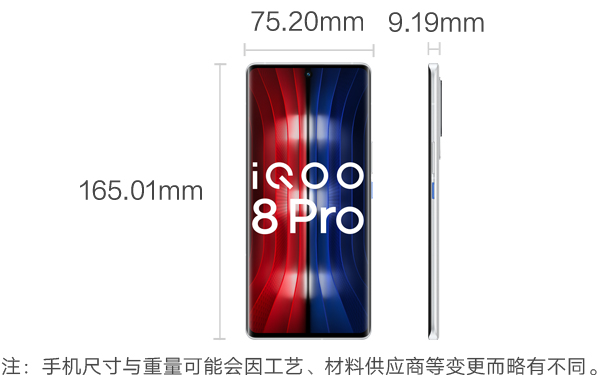 Qualcomm Snapdragon 888 Plus
Eight-core processor
3.0 GHz × 1 + 2.41 GHz × 3 + 1.80 GHz × 4
64 bit
5nm
Adreno 660
RAM type 8GB/12GB (Because the mobile phone system and pre-installed programs occupy part of the storage space, the actual storage space is less than 8GB/12GB)
ROM type 256GB/512GB (Because the mobile phone system and pre-installed programs occupy part of the storage space, the available storage space is less than 256GB/512GB)
LPDDR5 four channels
UFS 3.1
2*2250mAh is equivalent to 4500mAh (typical value)
2*2195mAh is equivalent to 4390mAh (rated value)
120W ultra-fast flash charging, 50W wireless flash charging
lithium battery
Theoretical 4G single card standby time: up to 405.6 hours.
Theoretical 4G Volte talk time: up to 12.5 hours.
Note: The data is the test result under the standard environment of our laboratory. The actual standby time varies depending on the actual local network conditions and usage habits.
6.78 inches
20:9
92.22%
3200 x 1440
1.07 billion colors, P3 color gamut
HDR10+
8000000:1
AMOLED
Capacitive multi-touch
Up to 120Hz
16 million pixels
f/2.4
50 million pixel micro-pan head main camera (IMX766V sensor, 1/1.56" large bottom)
48 million pixel super wide-angle main camera (114° wide angle, IMX598 sensor)
16 million pixel portrait camera (60mm equivalent focal length)
f/1.75 (rear-mounted micro-panel main camera), f/2.2 (rear-mounted wide-angle main camera), f/2.23 (rear-mounted portrait)
The main camera of the rear micro-head supports micro-head anti-shake, the rear portrait camera supports OIS anti-shake, and all three rear cameras support video anti-shake
The main rear camera of the micro-panel supports PDAF phase focusing, and the main rear wide-angle camera and portrait camera support AF focusing
Rear support 20x digital zoom
Front: night scene, portrait, photo, video, panorama, dynamic photo, AR cute shot, micro video, double exposure;
rear: night scene, portrait, photo, video, panorama, dynamic photo, AR cute shot, high pixel, slow Action, time-lapse photography, professional, intelligent vision, ultra-clear document, starry sky, sports capture, time slow door, double exposure, dual-view video
MP4
The rear camera supports up to 8K video shooting, and the rear slow motion camera supports up to 1080P
Dual SIM Dual Standby Full Netcom
2G GSM: 850/900/1800/1900MHz;
2G CDMA: BC0/BC1;
3G WCDMA: B1/B2/B4/B5/B8;
3G CDMA2000: BC0/BC1;
4G TD-LTE: B34/B38/B39/B40 /B41;
4G FDD-LTE: B1/B2/B3/B4/B5/B7/B8/B12/B17/B18/B19/B20/B26/B28;
5G: n1/n3/n5/n8/n28/n38/ n41/n77/n78/n79.
Double nano
1. Card slots 1 and 2 can be switched to data cards at will;
2. SA/NSA dual-mode 5G is supported (5G services need to be supported by the operator's network). When dual cards are used, the data card supports SA/NSA dual-mode 5G, Non-data card 5G does not support SA;
3. If the data card is a China Mobile or China Unicom card, the non-data card supports "Mobile 5G/4G/2G, China Unicom 5G/4G/3G/2G, Telecom 2G/4G 5G (need to activate VoLTE) Business)";
4. If the data card is a telecommunications card, the non-data card supports "Mobile 5G/4G/2G, China Unicom 5G/4G/3G/2G, Telecom 5G/4G (need to activate the VoLTE service, when the VoLTE service is not activated, Unable to register network)".
CS43131
AAC, AMR, MIDI, OGG, FLAC, WMA, WAV, APE, MP3
Ultrasonic 3D wide area fingerprint (screen fingerprint)
Face Wake facial recognition
OriginOS 1.0 for iQOO developed based on Android 11.0
Support voice, Jovi homepage, smart vision and other functions
Support WLAN 2.4G, WLAN 5.1G, WLAN 5.8G frequency; support WLAN Display function.
Support Bluetooth 5.2
SBC;AAC;aptX;aptX HD;aptX Adaptive;LDAC
Type-C
GPS (including Beidou/GPS/GLONASS/GALILEO/QZSS)
Gravity sensor
Light sensor
Proximity sensor
Gyro
Electronic compass
Other sensors
Physical gyroscope
Color temperature sensor
Built-in application
Annotation
The screen refresh rate defaults to smart switching. The refresh rate is automatically switched according to the scene to reduce power consumption. You can go to the system settings to choose smart switching, 60Hz or 120Hz mode.
When the iQOO 8 Pro mobile phone is in the bright screen state, the fingerprint unlocking speed is as fast as 0.2s; the data and parameters are the test results under the standard environment of our laboratory. The actual situation of the data and parameters will vary depending on the test environment, test software, and supplier materials. There are slight differences among batches.
Compared with Qualcomm Snapdragon 888, the improved data comes from our laboratory environment test.
The iQOO 8 series is equipped with the official standard charger + data cable (flash charging source adapter 20V/6A MAX), which can support up to 120W ultra-fast flash charging; the actual charging power will be dynamically adjusted as the scene changes. Please refer to the actual use situation. allow.
Charging data is derived from our laboratory environment test. Test environment: environment and mobile phone temperature 25℃±1℃, test condition: when the battery power of the mobile phone is 1%, turn off other mobile phone services and functions except for calls, and the screen is off Below, the product is charged with the official standard charger + data cable; actual data may vary due to factors such as different test environments, different user charging scenarios, different initial cell phone charging temperatures, and long-term battery wear and tear.
The iQOO 8 Pro mobile phone uses a 2*2250mAh (typical value) dual-cell battery, which is equivalent to a 4500mAh battery.
With the product's official wireless charger + standard charger + data cable, the iQOO 8 Pro mobile phone can support up to 50W wireless flash charging; the actual charging power will be dynamically adjusted according to the change of the scene, please refer to the actual usage. The wireless charger needs to be purchased separately.
The rear 50 million dual main camera consists of a 50 million pixel main camera and a 48 million wide-angle main camera.
The appearance diagram of the phone, internal structure diagram and product effects on the page are for reference only. Actually, there may be differences in details such as colors and silk screens due to different lighting conditions and production batches. Please refer to the actual product.
The above proofs are taken by the iQOO 8 Pro machine, and the effect is for reference only; the pixels of different shooting modes may be different, and some of the proofs have been cropped for reference only. Please refer to the actual shooting results.
The above sample effect is for reference only. The pixels of different shooting modes may be different. The size of some samples has been cropped for reference only. Please refer to the actual shooting effect.
As some specifications, parameters, parts and appearance details of the product (for example: whether the battery cover has a silk screen) may change due to supplier replacement or production batches, vivo will update the description on the page in real time according to adjustments. Please Closer look.
This machine has been equipped with a special protective film for screen fingerprints before leaving the factory. Please do not use other third-party protective films to avoid affecting the fingerprint recognition effect or causing other security risks. If you need to replace it, please go to the vivo customer service center or experience center.
The screen size is the length of the right-angle diagonal of the screen measured in accordance with the standard rectangle, and the actual viewable area is slightly smaller.
No customer reviews for the moment.
Questions
(0)
No customer questions for the moment.
Only registered user can ask a question.
Login